En Bloc
Collective Sale: 6 dead simple ways to spot en bloc potential
Druce
August 2, 2018

5

min read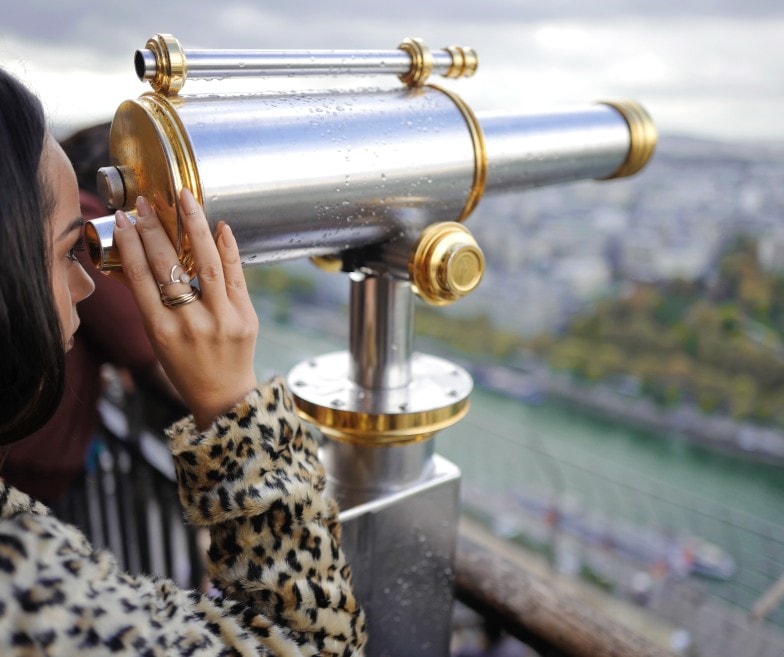 5
min read
Is the collective sale fever dying out in Singapore? After warnings of possible oversupply in early 2018 and rising prices of luxury homes, the Government has finally stepped in with the latest round of cooling measures.
And if you have not heard already, it is quite a substantial one if you were to compare with previous rounds.
Prior to the measures, late last year it was said that the en bloc fever was still going strong, with property stocks rising up and up. And it shows, with 2017 as the third-biggest year of en bloc sales so far.
But now with the announcement of the cooling measures, the en bloc fever seems to be coming to a slow premature end, with TEE Land deciding against exercising its option to purchase Teck Guan Ville.
This failed deal could be an exception though, as smaller sites should still be palatable to most developers.
So if all this depressing news still has not curbed your appetite for a collective sale, there will still be opportunities for en bloc in the next cycle (which usually runs in a cycle of about 10 years).
If anything, it is always worth keeping a lookout and to be prepared even if it is 10 years early! So here are our 6 dead simple ways to spot en bloc potential!
6 dead simple ways to spot a collective sale opportunity
1. Look at smaller site
Like we said earlier, despite the failed collective sale of Teck Guan Ville, smaller sites will always be more attractive to developers because of the smaller risk involved.
With higher transaction costs, construction costs and now, more strict cooling measures, these all factor into a developers decision on which sites to buy.
For example, for large developments like Braddell View where owners are hoping to get S$2 billion for it, is a huge sum that very few developers can stomach.
Despite the sprawling size of the land and proximity to a number of MRT stations, the size of the project will still present a massive risk to developers. Seeing as D'Leedon comprises of 1,700 units on a smaller plot of land, it is not unfathomable to see any new project with more than 2,000 units.
With the latest cooling measures, the remissible ABSD is now 25 per cent plus interest, which will come into play if the developer fails to complete the project or sell all its units within 5 years of buying the site.
Trying to sell off 2,000 units is not an easy task, so you can now see why most developers will be scared off big projects.
So looking at smaller sites, this represents a lot less risk to developers due to the amount of capital needed as well as the number of units that need to be sold and built. At this smaller size of investments, it also opens the doors to smaller developers looking for a boutique-sized development.
2. Undersupply of new homes in the area
Another method of looking for a collective sale opportunity is in areas that has not had a new condo launch in some time, or not much supply of new homes.
You can research this by looking at condo databases and seeing which areas have a lack of supply of new homes. So for these locations, developers that are in need of land will also be looking at these areas for more opportunities.
3. Plot ratio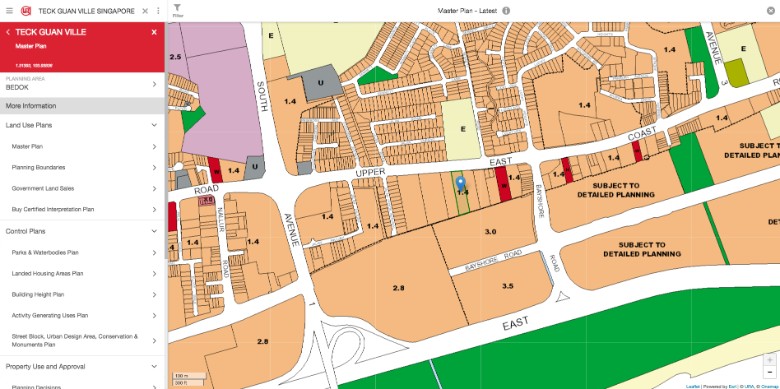 For any collective sale to happen, one of the most important things to look at is the plot ratio.
This is because the plot ratio in Singapore is a huge factor in determining the value of the land. In general, the higher the plot ratio, the higher and the more you can build. So for example, if a developer is looking at the potential value of a development, they will simply take the plot ratio and multiply it by the land size to find the Gross Floor Area (GFA).
So a piece of land with a plot ratio of 2.8 and a land size of 100,000 square feet will result in a GFA of 280,000.
To find out the plot ratio of any development is easy thanks to the URA space. Simply search for a property and it will churn out the location and the plot ratio for you.
So when an existing development is undeveloped, it represents an opportunity for developers to maximise the plot ratio thus these developments would have a higher chance of a collective sale.
4. Older developments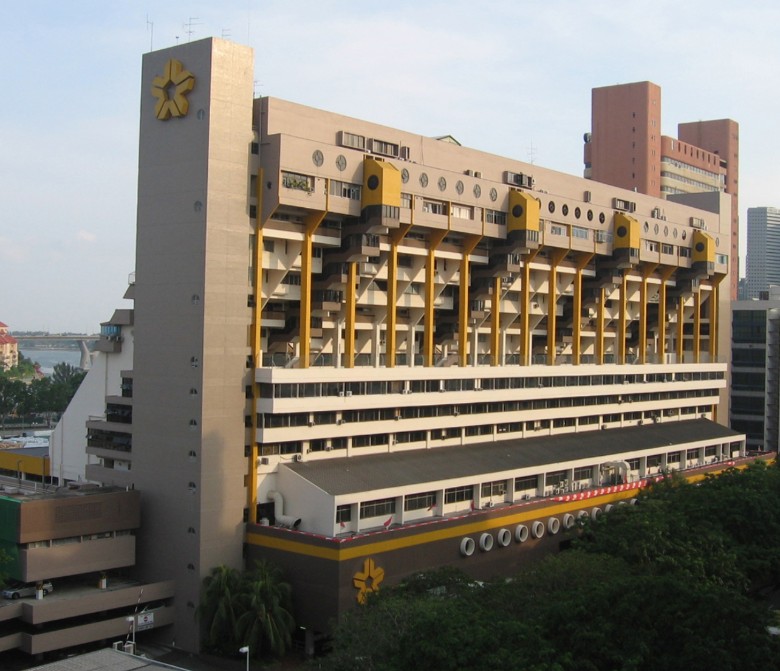 Many younger buyers shun older developments because of the look or lack of facilities but the truth is many of the older developments are actually great value. Particularly if you are looking to stay in a certain area, most of the time an older development will be at a lower PSF than surrounding newer units. This is also a reason why developers look to buy older developments, as the PSF range will always be lower and so cheaper to purchase and redevelop. Also, for many of the older developments, these were built according to their plot ratio back in the day. So over the years, when the Government has made changes to the Master Plan and plot ratios were revised upwards, this results in developments with more collective sale potential.
Read this next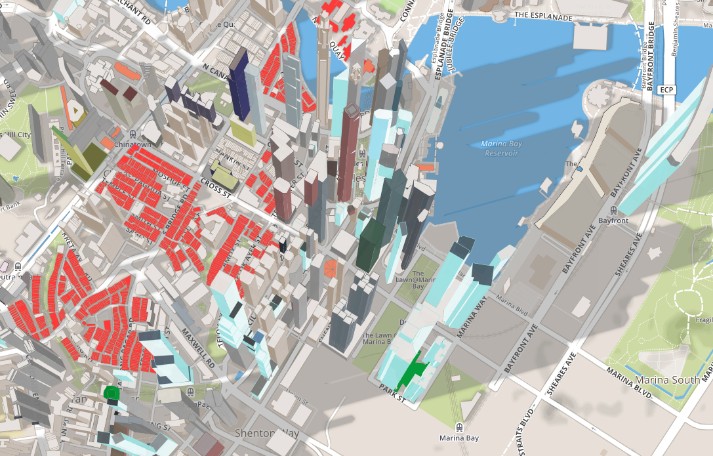 Read this next
by Stanley
Not to mention, the constant upkeep or even rejuvenation of an older development is not cheap, so residents might be looking to sell it off and upgrade to a newer property. Of course, on the flip side, many of the older developments also have elderly residents that might be too tired to move and are looking to just retire there. So just keep a note of that!
5. Freehold development
List of completed en bloc sale projects in 2018
Month
Project Name
Tenure
Size (SF)
Price

PSF

PPR

June 2018
Kemaman Point
Freehold
43,825
$143.88m
$1,111
June 2018
Park House
Freehold
46,984
$375.5m
$2,910
May 2018
Chinatown Plaza
Freehold
33,953
$260m
$1,915
May 2018
Chancery Court
99 leasehold
259,134
$401.78m
$1,610
May 2018
Peak Court
Freehold
57,378
$118.88m
$1,558
April 2018
Dunearn Gardens
Freehold
267,239
$468m
$1,914
April 2018
Asia Gardens
Freehold
72,059
$343m
$1,722
April 2018
Tulip Garden
Freehold
316,708
$906.94m
$1,790
April 2018
The Estoril
Freehold
84,600
$223.94m
$1,654
Mar 2018
Ampas Apartments
Freehold
30,239
$95m
$1,073
Mar 2018
Fairhaven
Freehold
16,660
$57m
$1,629
Mar 2018
Makeway View
Freehold
41,582
$168m
$1,626
Mar 2018
Pacific Mansion
Freehold
128,352
$980m
$1,806
Mar 2018
Katong Park Towers
99 leasehold
140,758
$288m
$1,280
Mar 2018
Goodluck Garden
Freehold
360,130
$610m
$1,100
Mar 2018
Eunos Mansion
Freehold
111,735
$220m
$1,118
Mar 2018
Toho Mansion
Freehold
47,660
$120.43m
$1,805
Mar 2018
Hollandia
Freehold
53,505
$183.38m
$1,703
Feb 2018
Brookvale Park
999 leasehold
373,008
$530m
$932
Feb 2018
Cairnhill Mansions
Freehold
43,103
$362m
$2,311
Feb 2018
Riviera Point
Freehold
14,579
$72m
$1,461
Feb 2018
Pearl Bank Apartments
99 leasehold
–
$728m
$1,515
Feb 2018
City Towers
Freehold
104,532
$401.9m
$1,847
Jan 2018
Park West
99 leasehold
634,000
$841m
$850
It is no secret that freehold developments in Singapore are more sought after. This can be easily seen as the price hike for a freehold property above a leasehold property can be substantial.
Just taking a look at all the en bloc sales in 2018 so far and you can see that majority of the collective sales so far are actually freehold property.
This is not to say that leasehold properties are not as good, but one of the reasons why freehold properties are more attractive to developers is that they would not have to pay any extra to top up the lease back to 99 years.
Of course, the price of a freehold property will always be at a premium, but we can easily see which type of property that most developers prefer from the history of collective sales.
6. Look out for redevelopment of the area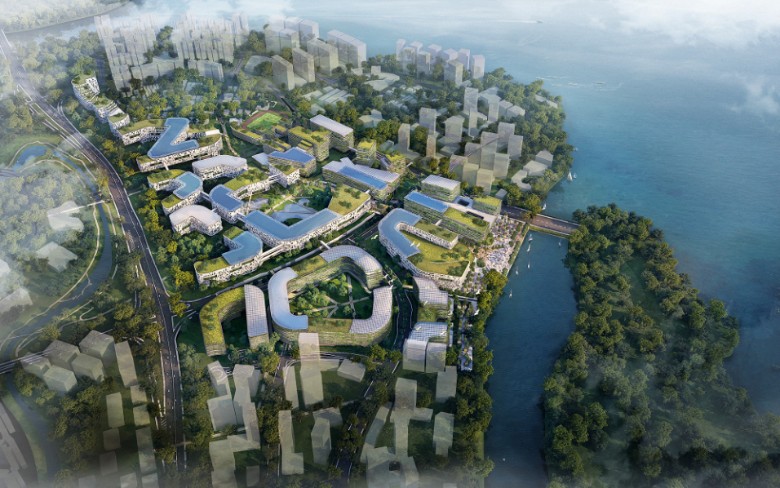 One of the ways that a property's value can increase is through potential redevelopments in the area. A new MRT line and stations, the permanent relocation of a branded school, or the addition of a new shopping mall can all increase a property's value.
So always keep yourself updated with local news. For example, early on this year, the Punggol Digital District was announced to gradually open from 2023, creating 28,000 new jobs and additional dining, leisure and retail spots.
This will likely have a spillover effect into residential units around the area if this redevelopment of the location does take place as said.
As always, feel free to reach out to us at hello@stackedhomes.com or leave a comment down below!