Rent
A List Of Rental Rates From 2021 To See How Much To Charge In 2022 (By District)
Ryan J
February 16, 2022

8

min read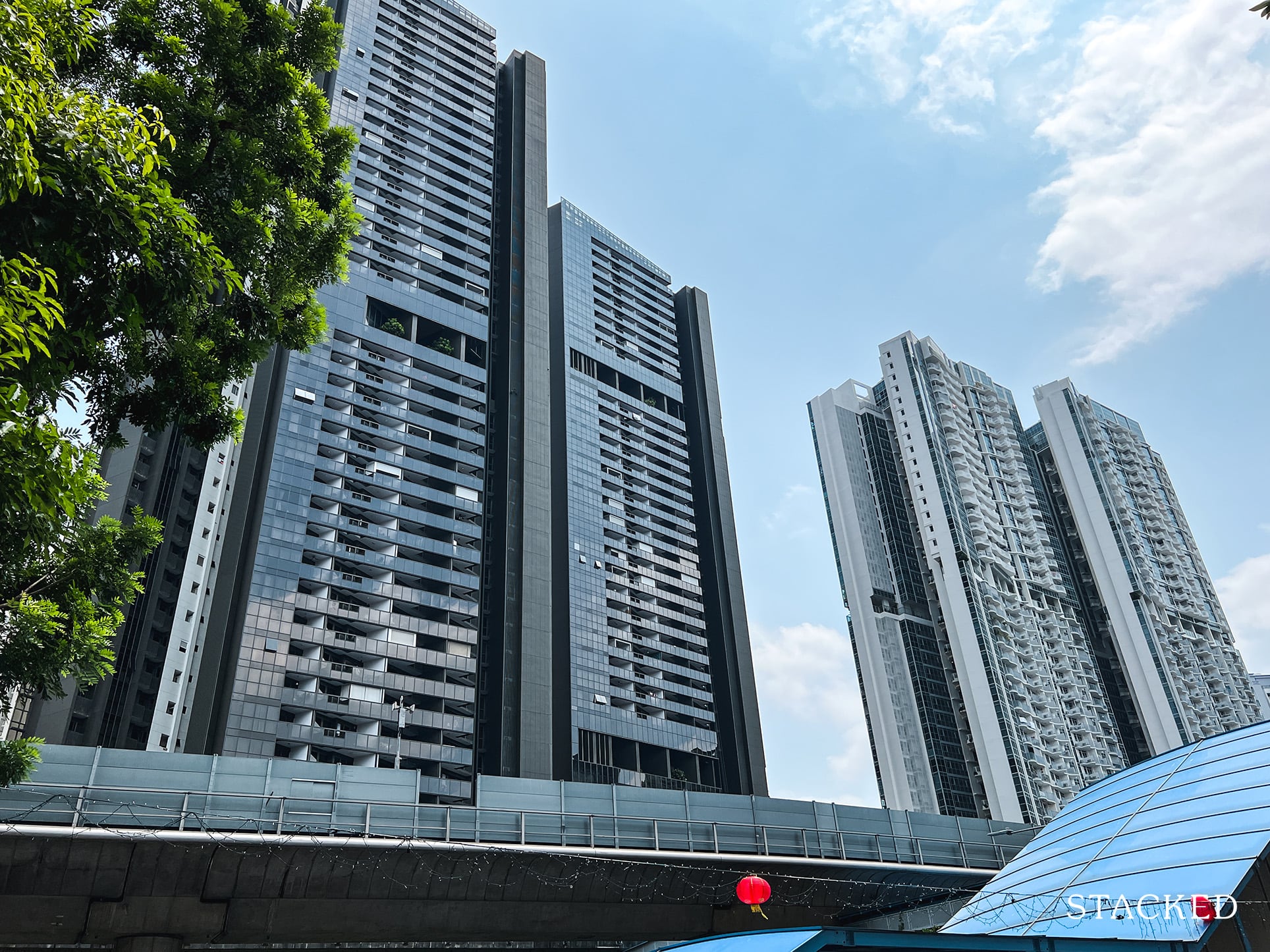 8
min read
With rental rates at a six-year high, both landlords and tenants are eyeing their existing leases. For landlords, it may be time to crank up the rental prices; for tenants, now may be a time to extend the lease if you're lucky to land a cheap unit.
Here's a breakdown of average rental rates in Singapore by district that has been recorded over 2021:
Rising home prices and Covid-19 help to maintain higher rental rates
2021 was a record year, with average rental rates at the highest since around 2015. This is set to continue for the near term. Blame it on a combination of high home prices, plus an urgent need for housing due to Work From Home (WFH) arrangements. On top of that, construction and renovation delays are causing even locals – not just foreigners – to seek rental arrangements. There's also the small matter of the recent cooling measures, which may just have convinced some foreigners to rent instead of buying.
Rental Rates In 2021 based on district and unit size
| | | | |
| --- | --- | --- | --- |
| Postal District | Number of Rental Contracts | Average Rental Value | Median Rental ($PSF) |
| D01 | 2,805 | $4,581 | $4.99 |
| D02 | 2,217 | $3,713 | $5.16 |
| D03 | 3,650 | $3,854 | $4.37 |
| D04 | 2,561 | $6,530 | $4.09 |
| D05 | 4,415 | $3,436 | $3.44 |
| D06 | 106 | $4,896 | $7.03 |
| D07 | 1,439 | $3,957 | $4.30 |
| D08 | 2,237 | $3,052 | $3.76 |
| D09 | 9,975 | $5,114 | $4.29 |
| D10 | 8,528 | $5,826 | $3.61 |
| D11 | 4,087 | $4,208 | $3.71 |
| D12 | 3,545 | $2,832 | $3.50 |
| D13 | 1,773 | $2,790 | $3.60 |
| D14 | 5,708 | $2,671 | $3.56 |
| D15 | 8,377 | $3,550 | $3.16 |
| D16 | 4,529 | $2,897 | $2.96 |
| D17 | 1,513 | $2,341 | $2.36 |
| D18 | 3,966 | $2,658 | $2.78 |
| D19 | 6,697 | $2,668 | $3.10 |
| D20 | 2,186 | $3,130 | $3.03 |
| D21 | 2,900 | $3,160 | $2.58 |
| D22 | 2,913 | $3,098 | $3.15 |
| D23 | 3,925 | $2,648 | $2.61 |
| D25 | 891 | $2,660 | $2.53 |
| D26 | 449 | $2,741 | $2.28 |
| D27 | 1,622 | $2,552 | $2.80 |
| D28 | 966 | $2,439 | $2.96 |
| Total | 93,980 | $3,709 | $3.46 |
| | | | | |
| --- | --- | --- | --- | --- |
| No. of Bedrooms | Q1/2021 | Q2/2021 | Q3/2021 | Q4/2021 |
| 1 | $2,428 | $2,517 | $2,489 | $2,607 |
| 2 | $3,072 | $3,201 | $3,203 | $3,329 |
| 3 | $4,080 | $4,198 | $4,294 | $4,334 |
| 4 | $7,312 | $7,193 | $7,682 | $7,551 |
| 5 | $10,112 | $10,273 | $9,941 | $9,263 |
| 6 | $15,150 | $16,500 | $13,590 | $15,700 |
Some notable factors to consider in 2022
The opening and maintenance of VTLs determine momentum
But with Malaysia, the VTL (land) may actually bleed off rental demand 
Resale market prices remain a key factor 
Increased ABSD may sustain higher rental rates 
Expect landlords to be less generous, even for longer leases
1. The opening and maintenance of VTLs determine momentum
Vaccinated Travel Lanes (VTLs) allow for quarantine-free travel between Singapore and selected countries. You can check the current VTLs (Air) and VTLs (Land) on the ICA website.
The continued maintenance of the VTLs, as well as the opening of new ones is crucial to the flow of new tenants. There's no way to tell if the Omicron variant, or outbreaks in the relevant countries, might alter the situation. As such, landlords that still have vacancies may still want to act fast, just in case the pandemic worsens and the influx of fresh tenants comes to a stop.
2. But with Malaysia, the VTL (Land) may actually bleed off rental demand
While most agreed that VTLs will increase the tenant pool, some realtors pointed out that it isn't true for our closest neighbour, Malaysia.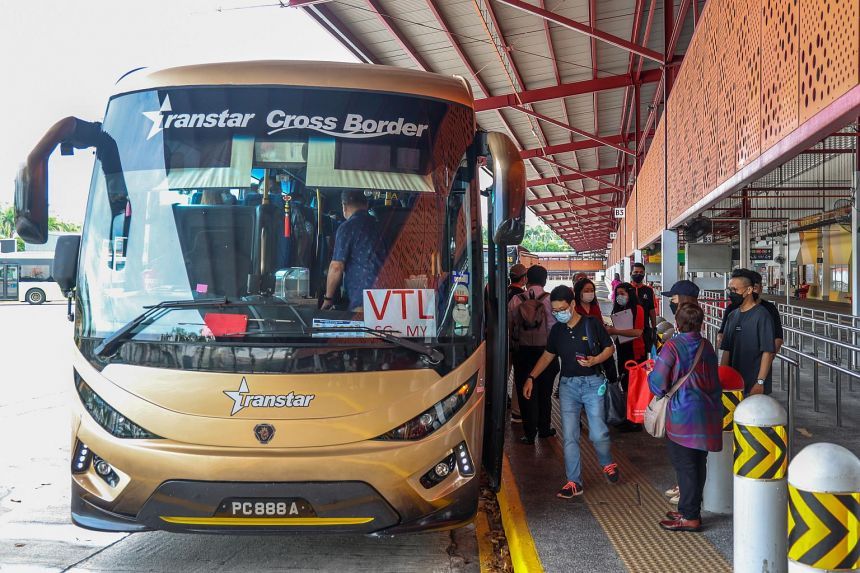 One realtor explained that:
"For Malaysians to rent in Singapore is not cheap right now; but previously many had no choice, because there was difficulty coming across the causeway if they worked here.
But now that the link has opened up and they're free to travel back and forth again, many plan to go back to their old arrangement of staying in Malaysia, rather than continuing to rent."
But the realtor added that a VTL to Malaysia is still a net gain for the Singapore property market, if not for our landlords.
This is because a lot of the expert labour for construction and renovation ultimately comes from Malaysia, so the lack of access would have raised construction and renovation costs. 
3. Resale market prices remain a key factor
Locals who opt to rent are not typically interested in new launches, which are four to five years away from TOP. Rather the intent is to move out fast, so they often look in the resale market.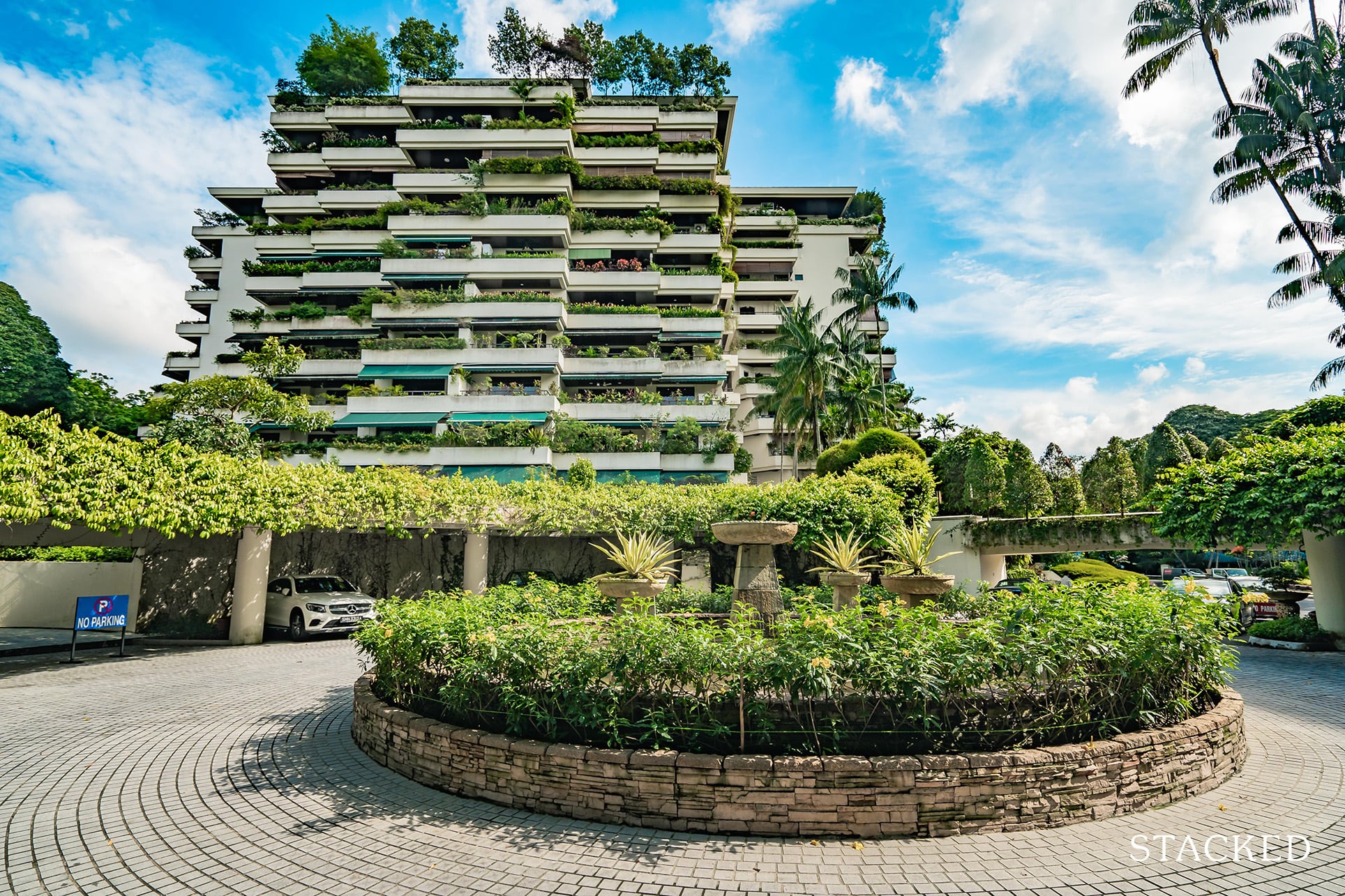 The problem is that, for 2021 and 2022, both resale and new launch prices are at all-time highs. Last year, for instance, resale condo prices surged more than 10 per cent, and even then transactions still rose by around 82 per cent. 
Even in the resale HDB flat market, prices spiked by around 12.5 per cent, with Cash Over Valuation (COV) present in around a third of all transactions. 
Faced with rising prices in every segment, Singaporeans who need their own homes are forced to rent. As long as demand remains strong, this priced-out segment will have to turn to landlords for accommodation.
4. Increased ABSD may sustain higher rental rates
With regard to foreigners, the impact of higher ABSD (30 per cent) is quite straightforward. The higher stamp duty may dissuade more from buying, and some may switch to a "wait and see" approach, in the hopes that sellers will drop prices.
However, we shouldn't forget that higher ABSD can drive HDB upgraders to rent as well.
Upgraders who purchase a condo before selling their flat are still required to pay ABSD, within 14 days of the transaction. They may be able to claim ABSD remission later – but an extra 17 per cent of the new home price (for Singapore citizens) may be too steep to swallow.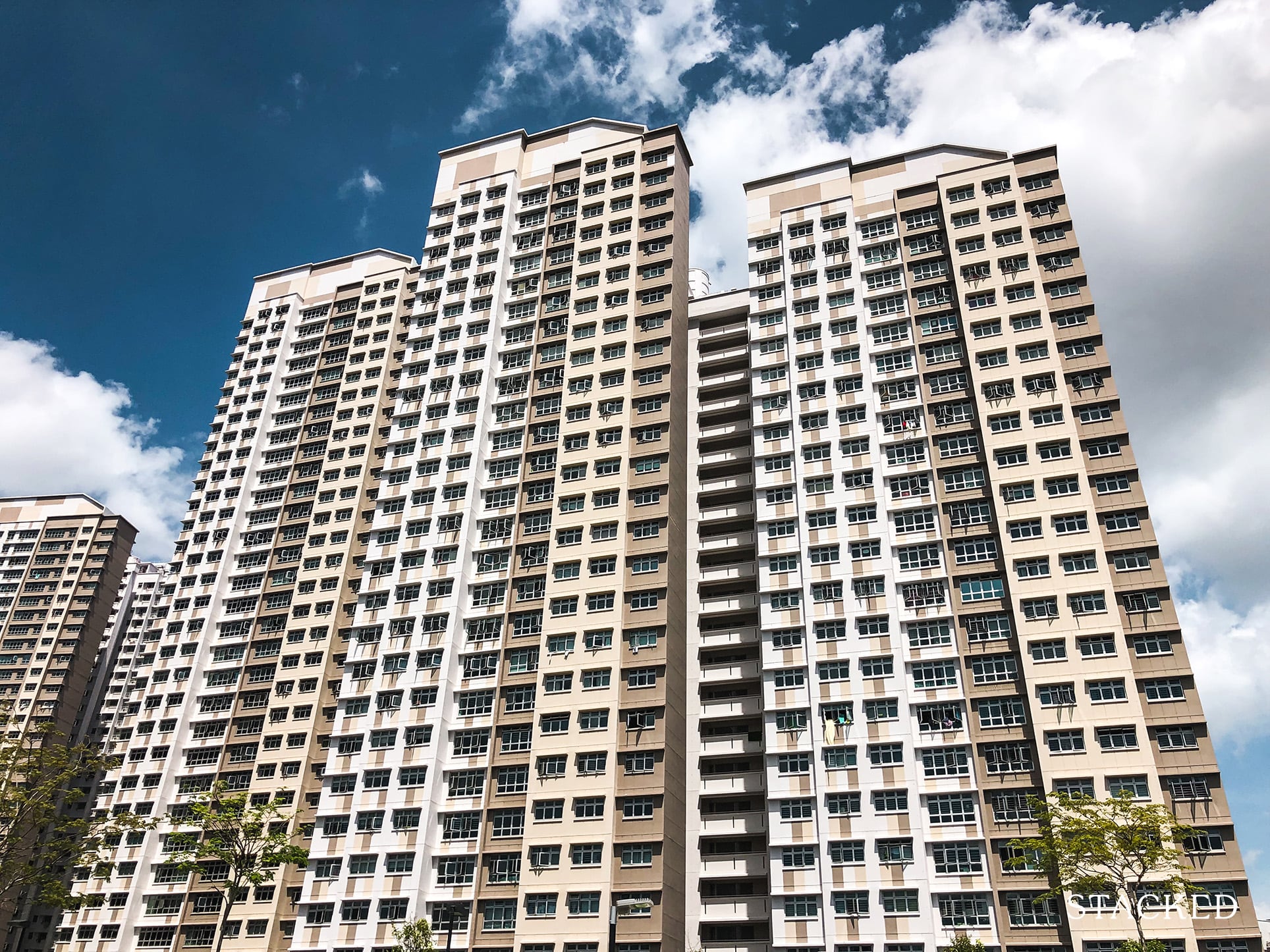 This will drive more upgraders to sell their flats before buying a new property; a move that often results in needing temporary accommodation.
(There may be ways to avoid this though, so do get in touch with us if you need help).
Read this next
5. Expect landlords to be less generous, even for longer leases
Remember how, when rental rates were lacklustre, you could bargain for lower rates in exchange for longer leases? This may not be true in the current market.
Landlords are generally confident that demand is high, and that they won't face vacancies. One realtor noted that:
"Some of the landlords who gave longer leases earlier regret it, because they can see the rental is going up like crazy, but they're still stuck with the same rental income.
Now I hear comments like 'next time when the market is so good, no point to have all these long leases, I get stuck making less'."
Still, landlords should be careful about settling for shorter leases. It's tempting to speculate about getting a higher rate six months to a year from now – but the pandemic can quickly change the situation. A reliable tenant with a long-term lease is still a safe bet.
Other Factors
Other factors that may play a role in the rental prices of your property in 2022 include:
Landed Properties
In general, landed properties command higher rental prices than HDB flats and condominiums. However, it is still down to the location, and landed properties with good access to amenities, like schools and shopping malls, will still be ahead of the pack.
So if you own landed property and plan to rent it out in 2022, you can expect to command higher rental rates compared to other types of properties.
Districts With Higher Demand for Rentals
The demand for rentals is not uniform across Singapore. Even further out districts, such as Tampines, Jurong West, and Woodlands have been getting more sought after than other areas because of decentralization. Also, with the improvements to their accessibility, amenities, and infrastructure, this may be set to continue further. Obviously, the Central Business District (CBD) has always been one of the most sought-after places to rent a property because of its central location in Singapore and access to transport links such as MRT lines and buses.
As long as these areas remain hot spots in the rental market, the demand for rental properties will continue to be high. This means that landlords can hike up their prices and tenants will still be willing to pay.
Property Taxes
Property taxes are an additional cost that landlords have to bear when they rent out their properties. When the government increases property taxes, it can affect rents because landlords pass this increase on to tenants.
The tax is calculated based on the value of the property, so it affects different landlords in different ways. For example, if you own a condominium and rent it out to tenants, your property taxes will be higher than if you were renting out an HDB flat.
Market Conditions
The overall condition of the housing market can also have an impact on rents. If you own a property that's in demand, there's a good chance that you'll be able to hike up your prices when the market is hot. However, if there are many properties available for rent at any given time, it can affect how much landlords can charge their tenants.
Wrapping Up
It's always smart to plan ahead and know what the rental market looks like before you rent out your property. In addition to knowing how much rent will cost in 2022, it's also important that you understand the prices of each district and keep track of them over time. This will help you make sure that your rental prices are competitive enough to attract tenants but not so high that they turn people off from renting your home.
For more on the rental market situation, follow us on Stacked; we'll update you as changes happen. In the meantime, you can check out our in-depth reviews of new and resale condos alike, when picking your next rental unit (or your next rental asset).