Investment
6 Major Upcoming Changes You Need To Know In The URA Master Plan
Ryan J
September 9, 2021

8

min read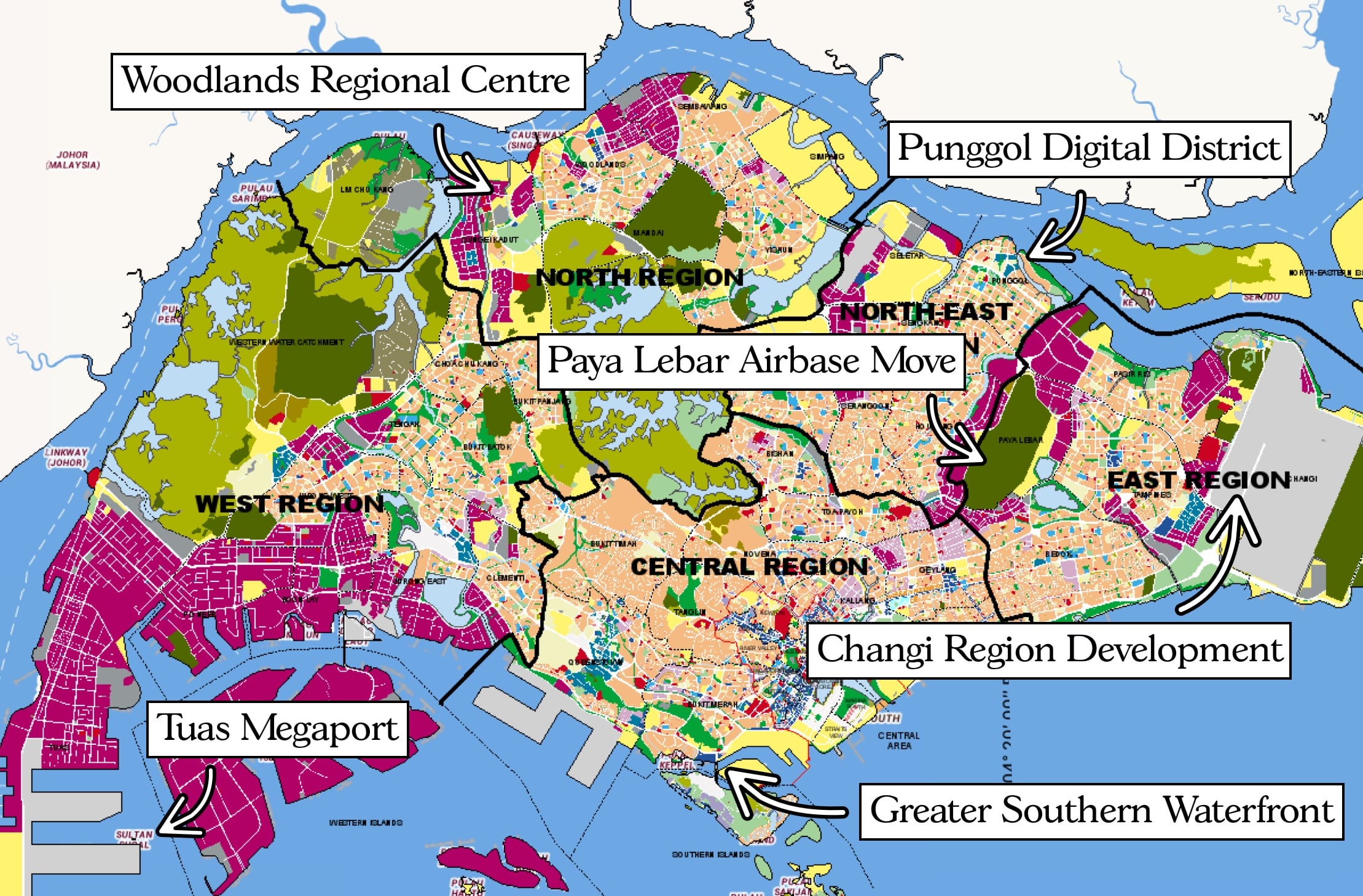 8
min read
In earlier articles, we've pointed out that the URA Master Plan is a critical factor in property planning. Beyond the confines of a given street or avenue, however, it also pays to know the big picture plans for a neighbourhood. Case in point: Jurong East, which transformed a once backwater, industrial area into a retail and lifestyle powerhouse. Those who got in early will definitely have seen good asset appreciation. So as we near the end of the roller-coaster that's been 2020/21, it's high time to review the upcoming, major changes:
What are the main highlights to watch for in the URA Master Plan in 2021?
The Greater Southern Waterfront (GSW)
Punggol Digital District (PDD)
Changi Region development
Woodlands Regional Centre
Jurong West, due to the Tuas Megaport
Movement of Paya Lebar Airbase
1. The Greater Southern Waterfront
The GSW was originally announced in 2013, but we expect things to heat up as development unfolds. This is one of the biggest undertakings in Singapore's built environment; and we mean in the country's entire history.
The GSW spans over 2,000 ha., and areas affected include, Keppel, parts of Pasir Panjang, Marina South, and Gardens by the Bay.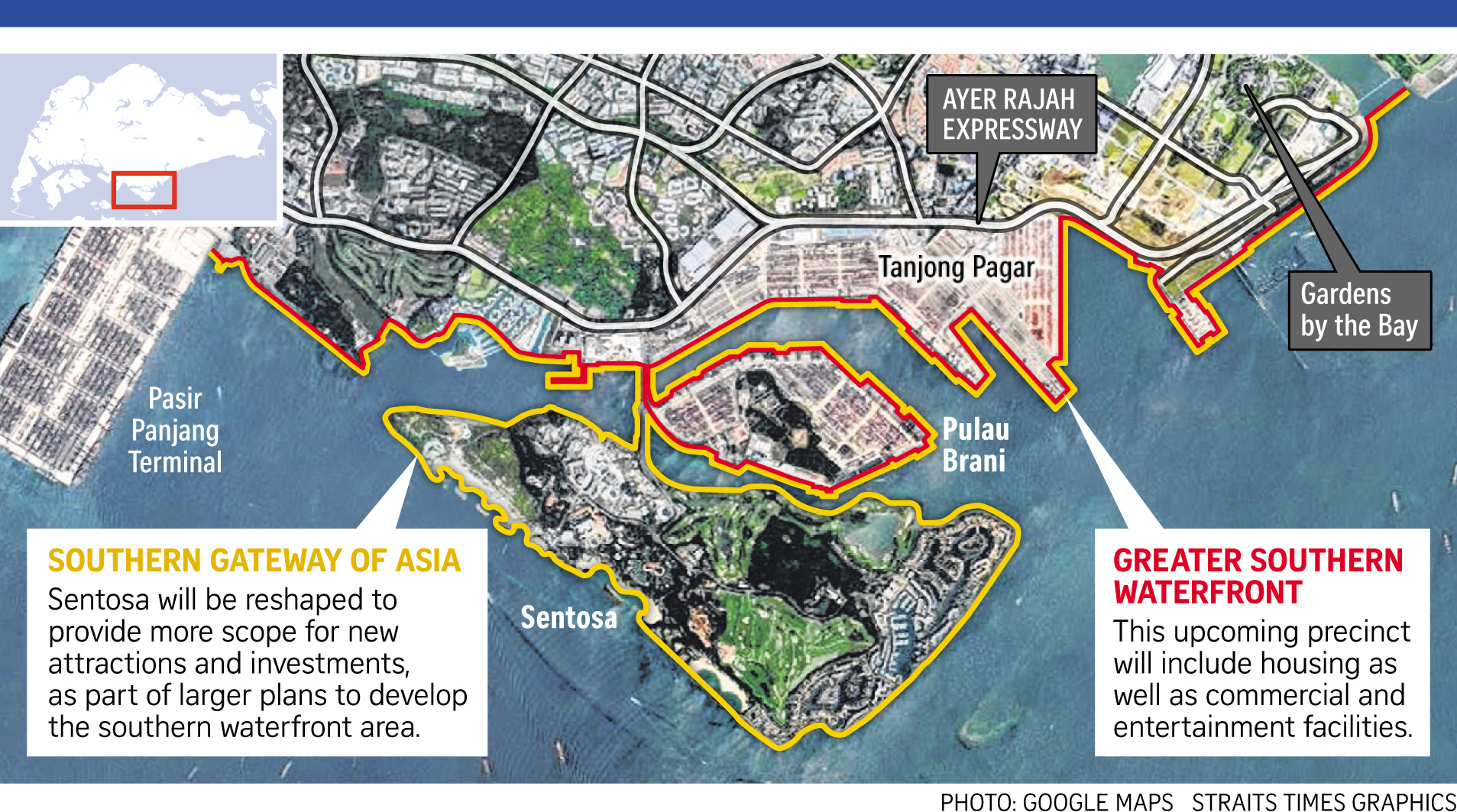 The former Keppel Club, which will house some of the first developments along the GSW, will be part of a new residential precinct. In fact, the club's lease ends on 31st December 2021, so this year can be viewed as the "start date" for this area.
(Although with Covid-19, there's some risk of delays).
Pulau Brani, near Sentosa, is set to house a new Downtown South resort. This adds more lifestyle appeal to the area, as well as related District 04 areas like Keppel. Sentosa has long been seen as an expensive entertainment option, as opposed to hubs like Downtown East; so perhaps the urban planners don't want a given area to get too, well, snooty.
In Pasir Panjang, two of the former power stations will be redeveloped into mixed-use projects. This is likely to boost property prices nearby, as one of the longstanding complaints about Pasir Panjang is the limited amenities.
Perhaps the most interesting development to come of the GSW, is the debate on premium HDB flats
In 2019, there was a lot of debate regarding new flats along the GSW. It's quite clear that whoever gets a waterfront flat, in this increasingly premium area, will get quite the windfall. 
How the government balances out this advantage – be it with a longer MOP, shorter lease, or so forth – could be a model for future BTO flats in prime areas, such as in Bishan, Queenstown, Tanjong Pagar, and so forth. Expect this to become a hot topic, in the very near future.
2. Punggol Digital District (PDD)
Punggol prices have surprised many buyers, in recent years. This is probably because Punggol used to be considered one of the cheapest places to buy a residential property, but it has changed in recent years: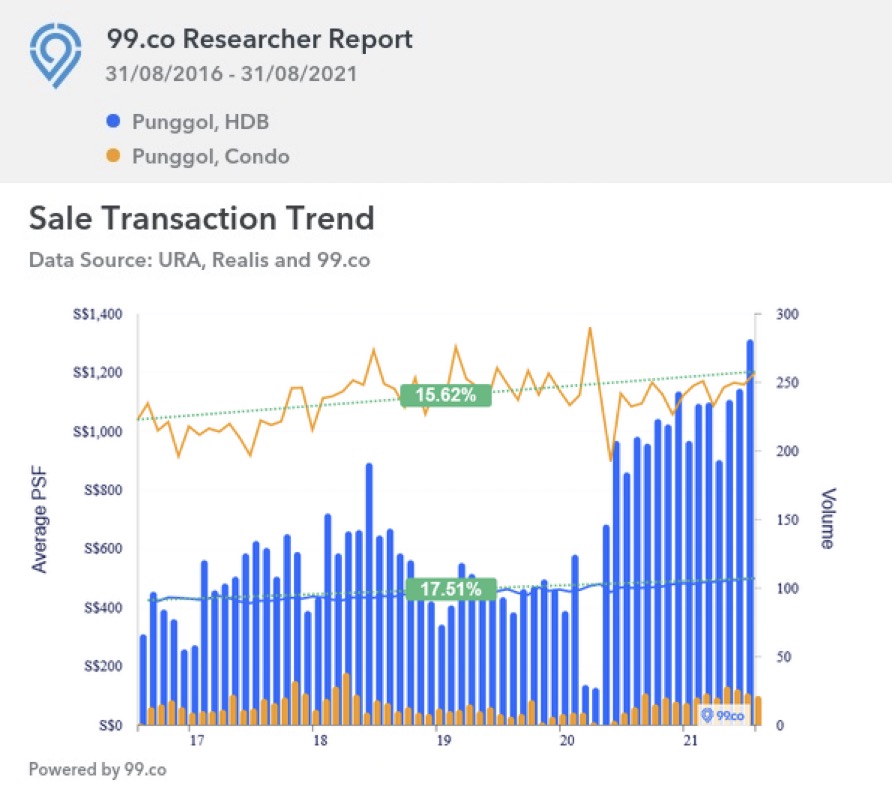 As of end-August 2021, HDB flats in Punggol currently average $498 psf, while condos (excluding ECs) average $1,198 psf.
Even with regard to ECs, condos such as Piermont Grand sparked initial surprise, when developers launched at a median price of $1,100 psf, and saw a quantum of between $855,000 to just over $1.7 million. This was in Sumang Walk, not even the most developed part of Punggol.
Nonetheless, it's clear that Punggol is no longer as cheap as it used to be. Apart from developments like Waterway Point, the Punggol Digital District is one of the main drivers and changes in the URA Master Plan. The PDD will be a tech hub, with the first projects slated for 2024.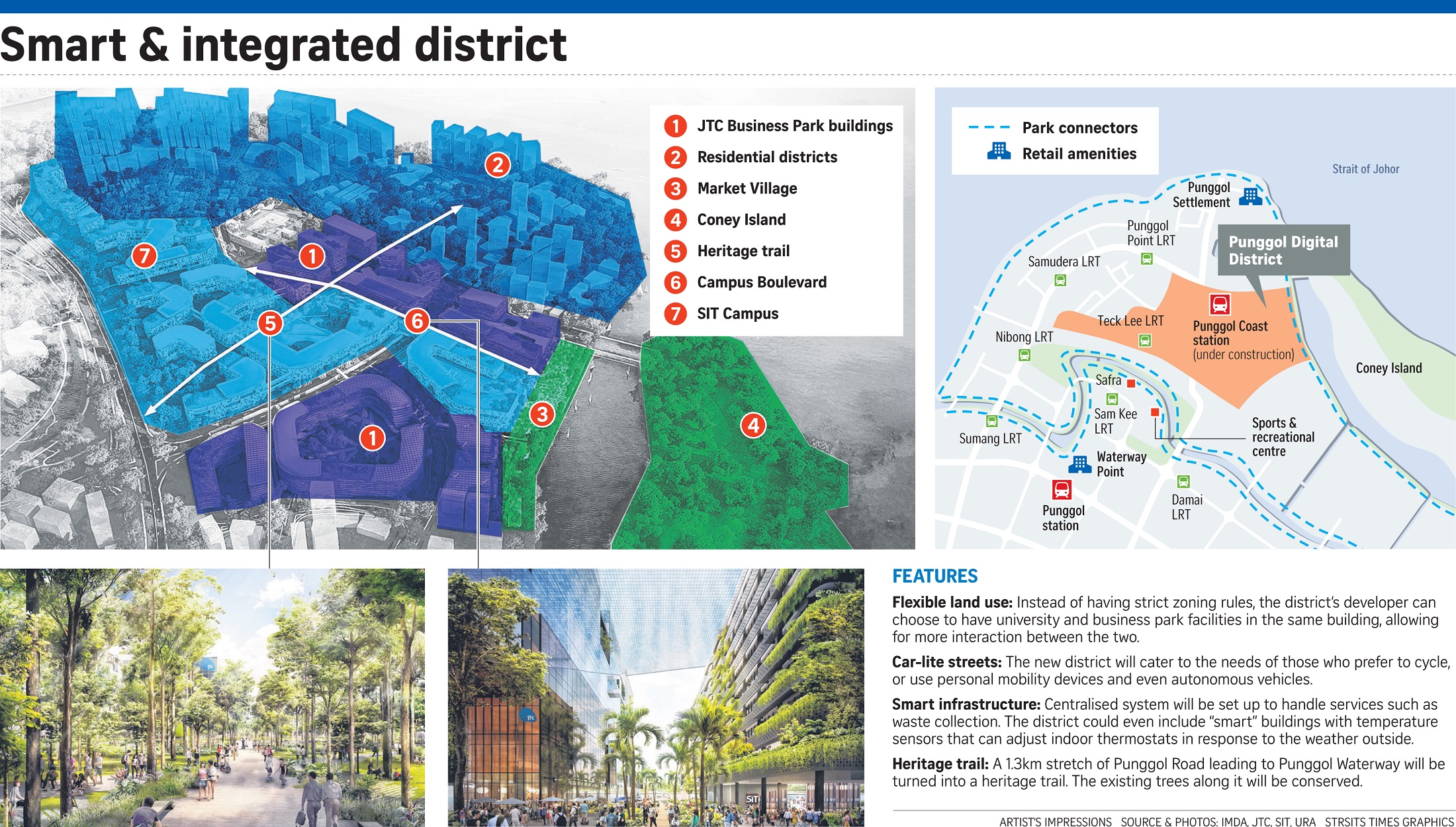 The area will bring in the Singapore Institute of Technology (SIT), along with tech companies. Its development will also act as a sort of "blueprint", for developing future towns.
The convergence of students and offices raises rental prospects, and has the potential to turn parts of Punggol into rental hotspots.
3. Changi Region development
To some extent, Changi has already seen renewed interest, from the growth of Changi Business Park. But Changi Terminal 5 is also in the works, and was actually slated to start in 2020 (it was delayed due to Covid-19).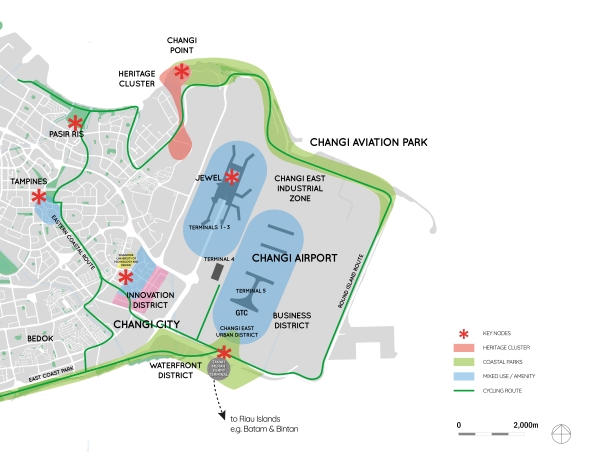 Besides Terminal 5, the Changi East Urban District will include new Grade A office space, hotels, and serviced apartments. The proximity to Singapore University of Technology and Design (SUTD), and Changi Business Park, will make it into both a business and research hub for logistics.
We feel that, besides directly benefitting this area, the upgrades will also benefit the many condos in the Tanah Merah area (the most immediate MRT link to the airport). In addition, condos along Upper Changi Road East, all the way to Flora Drive, might see a bigger influx of tenants.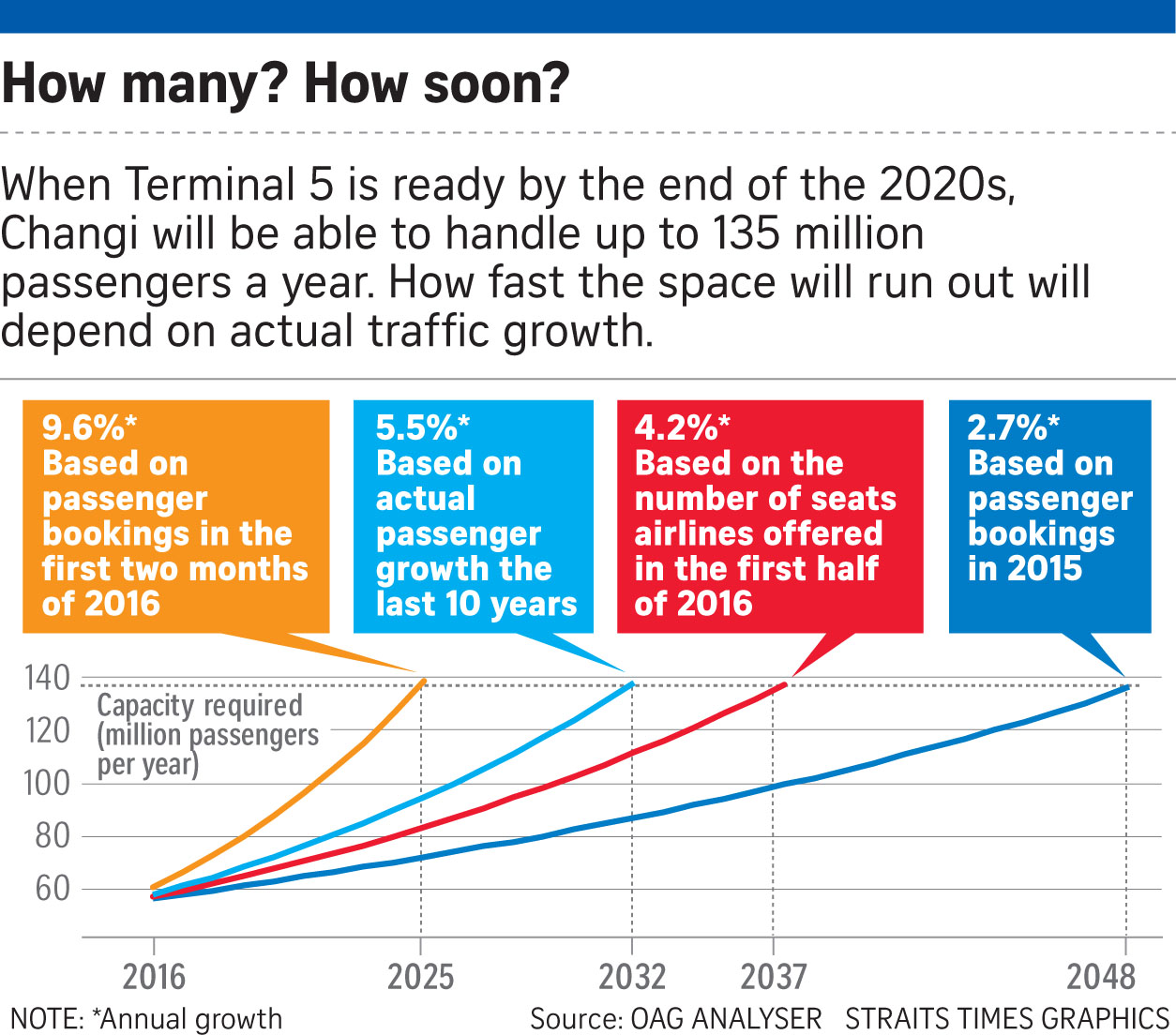 However, all of this depends on the state of the aviation and logistics industry, as Covid-19 unfolds.
4. Woodlands Regional Centre
Another "cheap property" zone that may no longer be low cost, once the Woodlands Regional Centre is running.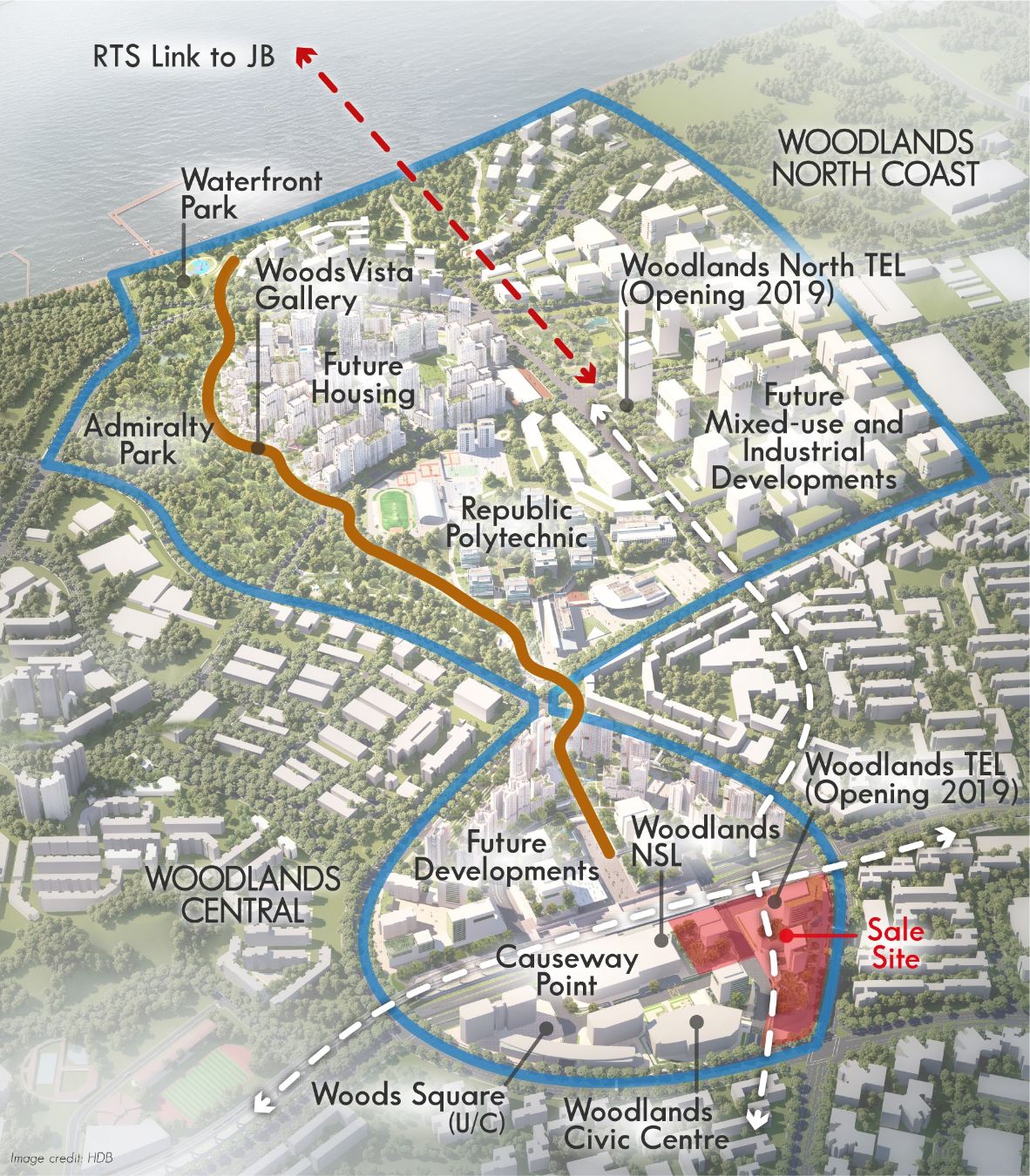 The Regional Centre is smack in the middle of the Northern Agri-tech and Food Corridor, which runs from Lim Chu Kang to Senoko. It will include new mixed-used developments, waterfront residential and office projects, and bring in Republic Polytechnic.
Read this next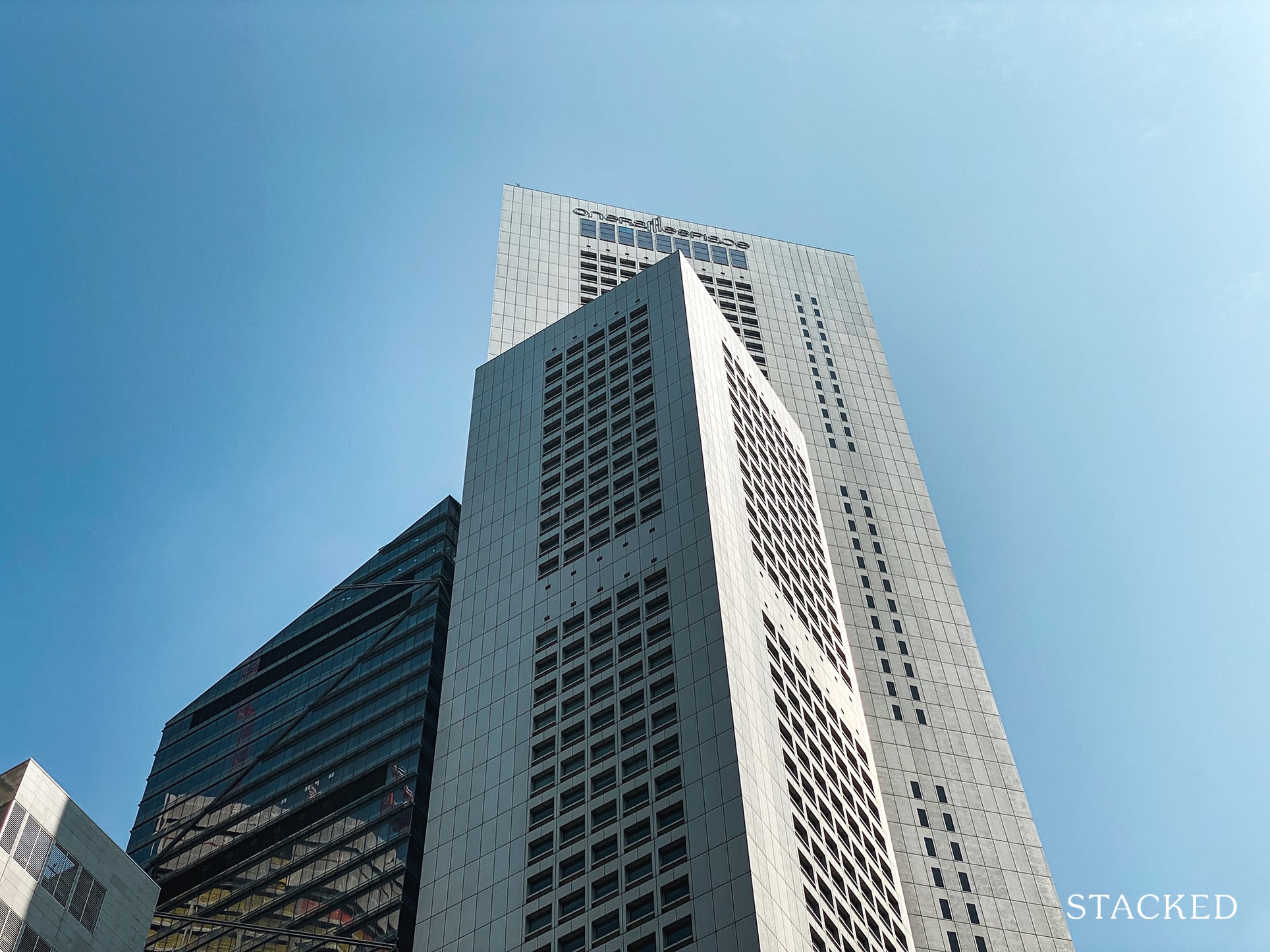 The key area will be Woodlands North Coast, which provides significant room for waterfront properties. This could well become a lifestyle hub for the neighbourhood: while Woodlands Central will also see new mixed-use projects, we feel the centre of gravity could shift toward the trendier and more scenic North Coast.
The development of Woodlands Regional Centre is expected to take around 15 years, but properties here could start seeing benefits long before it's fully complete.
5. Jurong West, due to the Tuas Megaport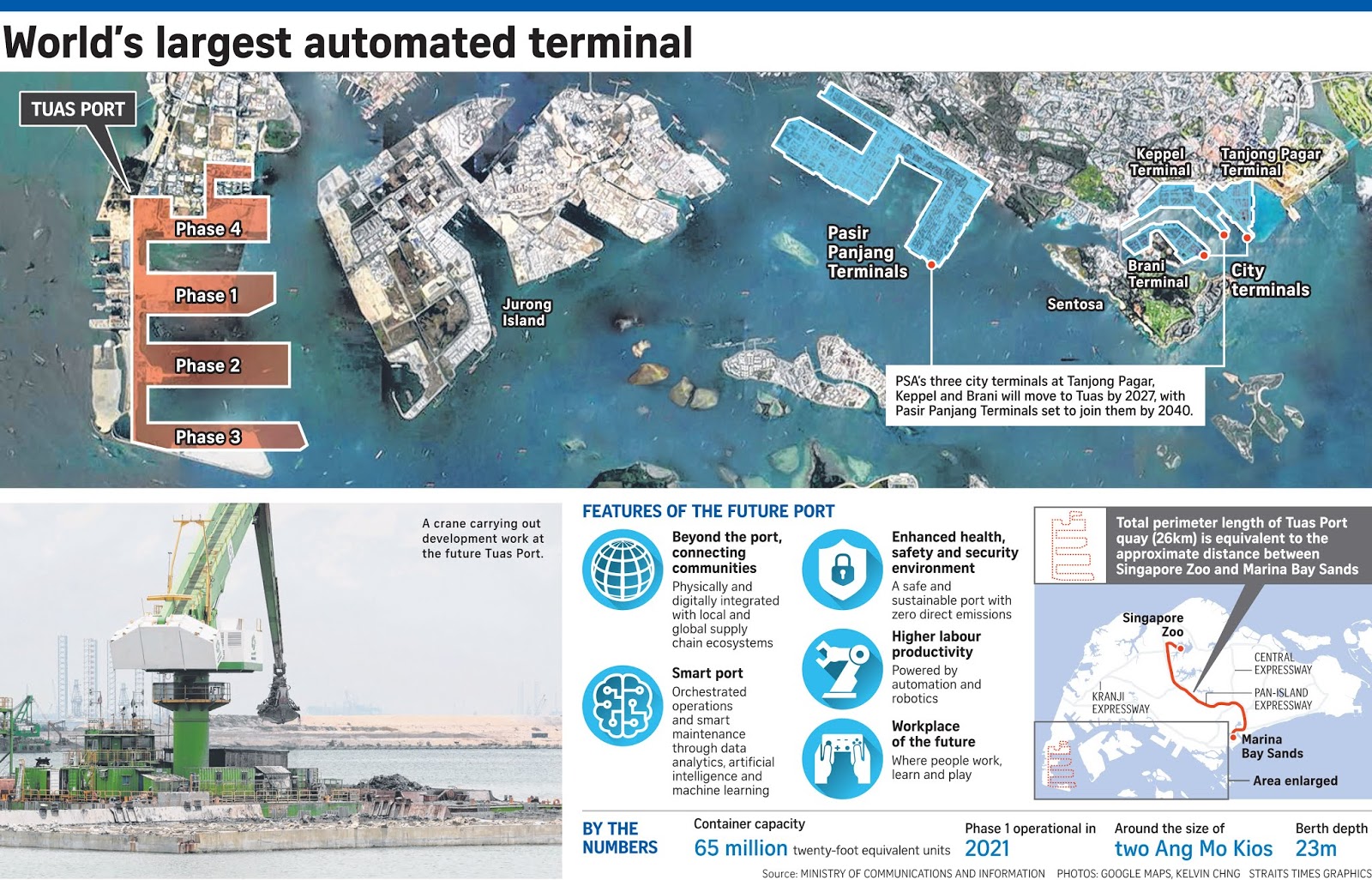 Most Singaporeans are familiar with the Jurong East transformation (it will be Singapore's second CBD, a change that's already well underway). However, Jurong West is often considered a boring, neglected sibling in the equation.
While there are no huge lifestyle or entertainment hubs planned here, Jurong West may nonetheless benefit from the upcoming Tuas Megaport.
Tuas Megaport seems to be the final word, in the competition for maritime trade in the region. It's a 1,400 ha. port, expected to handle double the cargo that passed through in 2016. Along with the state-of-the-art facilities and a fresh need for manpower, Jurong West could see greatly improved rental potential.
6. Movement of Paya Lebar Airbase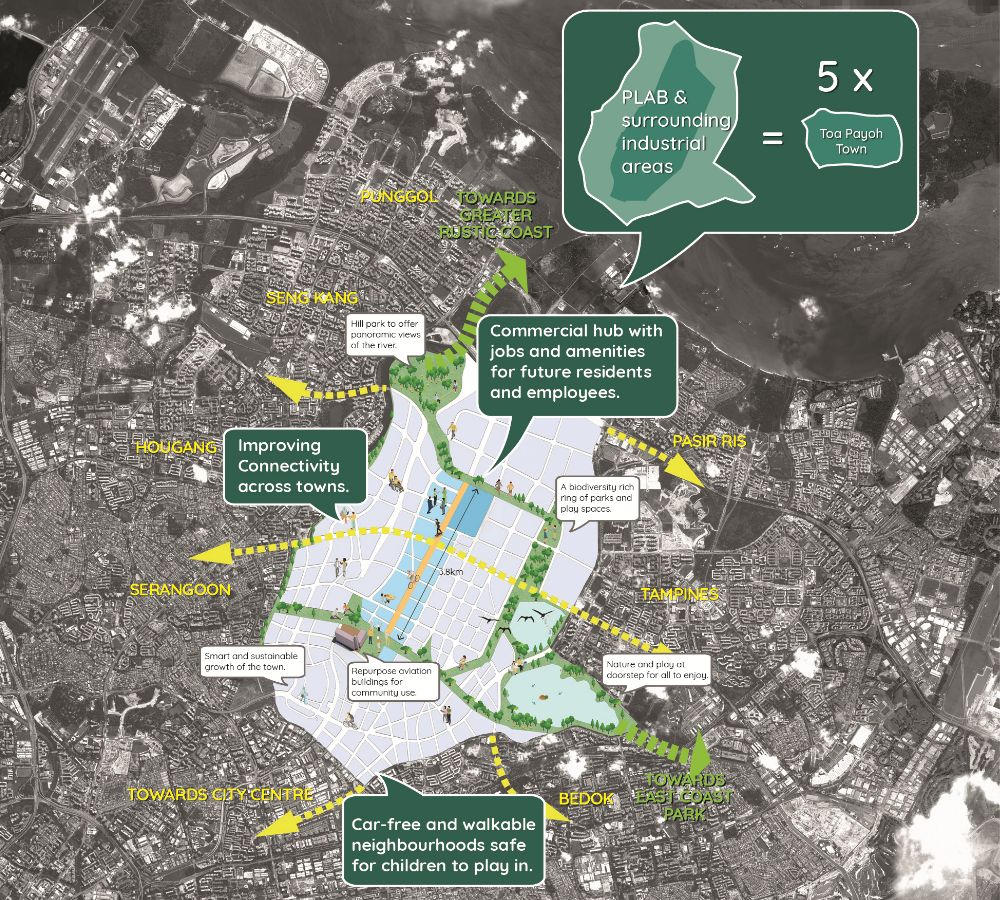 Paya Lebar Airbase will be relocated, to merge with the existing and expanded Tengah Air Base. This frees up sufficient space for a new town, which will include offices, shops, housing, etc.
URA has said that some of the existing airbase buildings can be repurposed for use, and the town here will retain the "airbase" theme as a memory (we've never had anything like this, so we don't know really know how that would work!)
Several property owners have been waiting years for this to happen, for two reasons:
First, it means some properties will no longer be affected by the sound of aircraft passing overhead (although RSAF has tried to keep flight paths and hours to a minimally disruptive level).
Second, the removal of the airport can mean the easing of height restrictions. This could result in higher density zoning for some land plots, which improves en-bloc prospects.
The airbase is only due to move in 2030 though, so it's still some time away.
Next up, we'll take a look at which properties are most likely to benefit from some of these changes in the URA Master Plan.
Follow us on Stacked, and we'll update you as we find properties likely to benefit from some of these transformations. You can also get more news and trends on the Singapore private property market, and reviews of new and resale condos alike.