Buying
4 Hottest New Residential Land Plots To Keep An Eye On In 2023
Ryan J
September 13, 2023

2

min read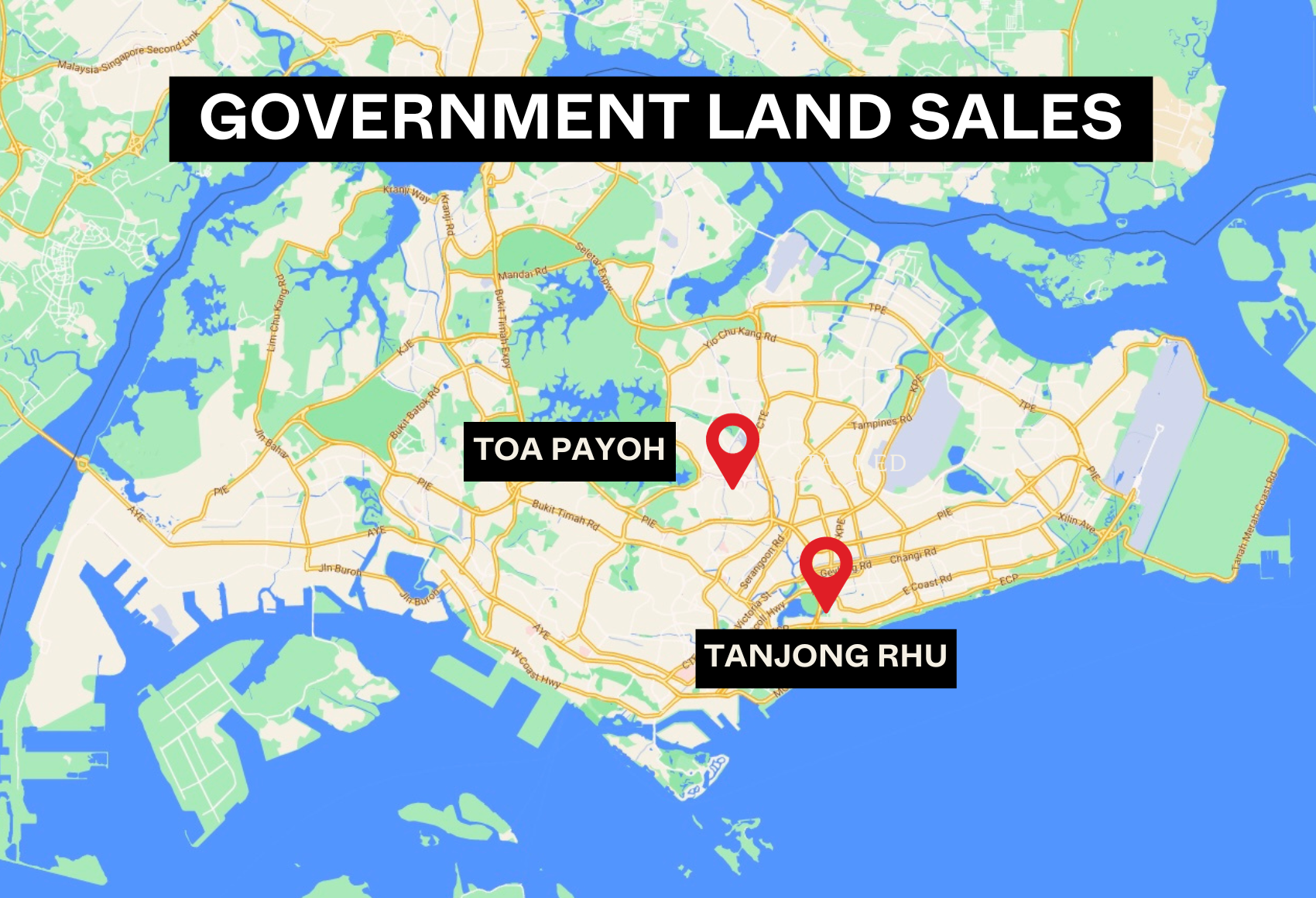 2
min read
There seems to be a real commitment from the Government to moderate property prices, with more supply being constantly ramped up. Despite the recent addition of 8 pretty attractive GLS sites, they have gone ahead with the release of some more surprising GLS sites as well as amendments to the URA Masterplan. Tanjong Rhu and Toa Payoh are some of the more desirable areas, with good access to town – and we expect that interest will be high, even with the high developer ABSD. Keep a close watch on the following sites, if you're buying in the near future:
3 new residential plots at Tanjong Rhu
Two of the new plots are between the Geylang River and Tanjong Rhu Road, close to where it meets Kampong Arang Road. These land plots are expected to yield around 5,000 new homes, and they're the first plots in Tanjong Rhu in close to a decade.
Sampan Place Adjacent Plot:

Size: Roughly 2ha (about the size of three football fields).
Plot Ratio: 3.6.
Estimated Capacity: 600-720 public housing units or 800-900 condominium homes.

Tanjong Rhu & Kampong Arang Roads Intersection Plot:

Size: Approximately 3.9ha.
Plot Ratio: 4.3.
Estimated Capacity: 1,400-1,700 flats or up to 2,000 condominium homes.

Plot Between Tanjong Rhu Road and East Coast Parkway:

Size: About 5.8ha.
Plot Ratio: 3.5.
Estimated Capacity: 1,700-2,100 flats or up to 2,300-2,400 condominium homes.
These plots are not far from the city centre; driving around the area, we estimated it would take just six to eight minutes to get to Suntec City from here (assuming traffic is good). The plots are also next to Dunman High School, and across the road from the Singapore Swimming Club (members take note).
Besides proximity to town, all three plots are around six to eight minutes' drive to the Katong/Marine Parade area. This is an east-end lifestyle hub, as well as home to an expatriate enclave.
Here's what we consider most notable about this area:
1. New MRT station upcoming
At the time of writing, Tanjong Rhu has always had poor accessibility by public transport. Apart from the bus stop in front of Dunman High, there are few other ways to get here. This will be fixed soon though, with the construction of Katong Park MRT (TEL).
Katong Park will be two stops from Marine Parade MRT, which is just outside Parkway Parade mall; this provides quick access to the family/lifestyle area along Katong. This is much needed, as Tanjong Rhu itself lacks much in the way of entertainment (unless, of course, you're a Singapore Swimming Club member or frequent Kallang Wave Mall).
Existing properties – like The Waterside and One Fort – will benefit from the new MRT station, alongside the new condos.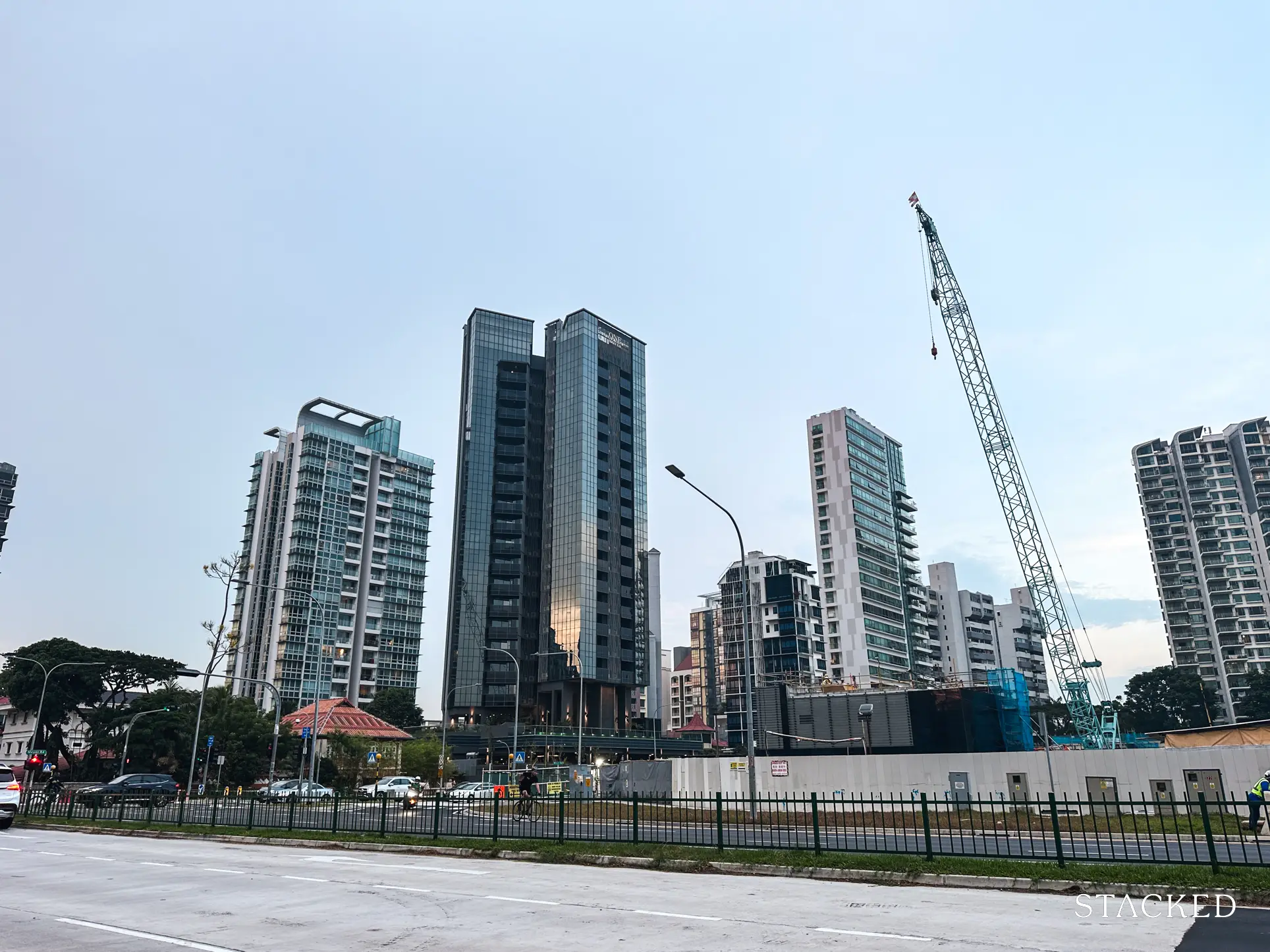 2. Existing properties are ageing, making it easier for new launches to stand out
Waterside dates back to 1992, while many of the Mountbattan area flats are among the oldest. The newest condo here is The Line @ Tanjong Rhu, which was launched in 2012 and completed in 2016. 
It shouldn't be hard for upcoming developments, with newer facilities, to be a stronger draw for buyers. We'd imagine current landlords aren't going to be happy with the competition either – new projects could poach tenants all the way from Fort Road. Tanjong Rhu is an RCR area with typically higher-budget tenants, who may not mind paying a bit more for newer facilities.
3. Reinvigoration of nearby Mountbattan estate 
We do wonder if the new MRT station and sale of land plots are intentionally meant to revitalise Mountbattan. 
This area is characterised by some of the oldest HDB blocks (many dating back to the '70s or even earlier), and has a reputation of being a "senior citizens' estate." The surroundings are also a bit dull, with little besides the swimming complex and a few nice eateries.
If the new condos embrace work-live-play style arrangements, it can inject some much-needed life into the area; and it would benefit the nearby HDB estate as well.
Also, while it seems likely the land plots will be for private housing, we can't discount the possibility of Prime or Plus-category flats here; not given the excellent access to the new MRT station and the city centre.
4. New park along Kampong Arang Road
While Katong Park is nearby, it's not uncommon to feel that this area lacks greenery; especially in the stretch between Dunman High and the swimming club. The new park at Kampong Arang will add a green recreational space, adding to the limited amenities in this area.
In summary, Tanjong Rhu has been under-utilised for some time. It has a good location, but has been ignored in terms of amenities and public transport for a number of years. The upcoming changes are likely to correct this, but interested buyers will be the ones in for the long haul.
Another new GLS site at Lorong 1 Toa Payoh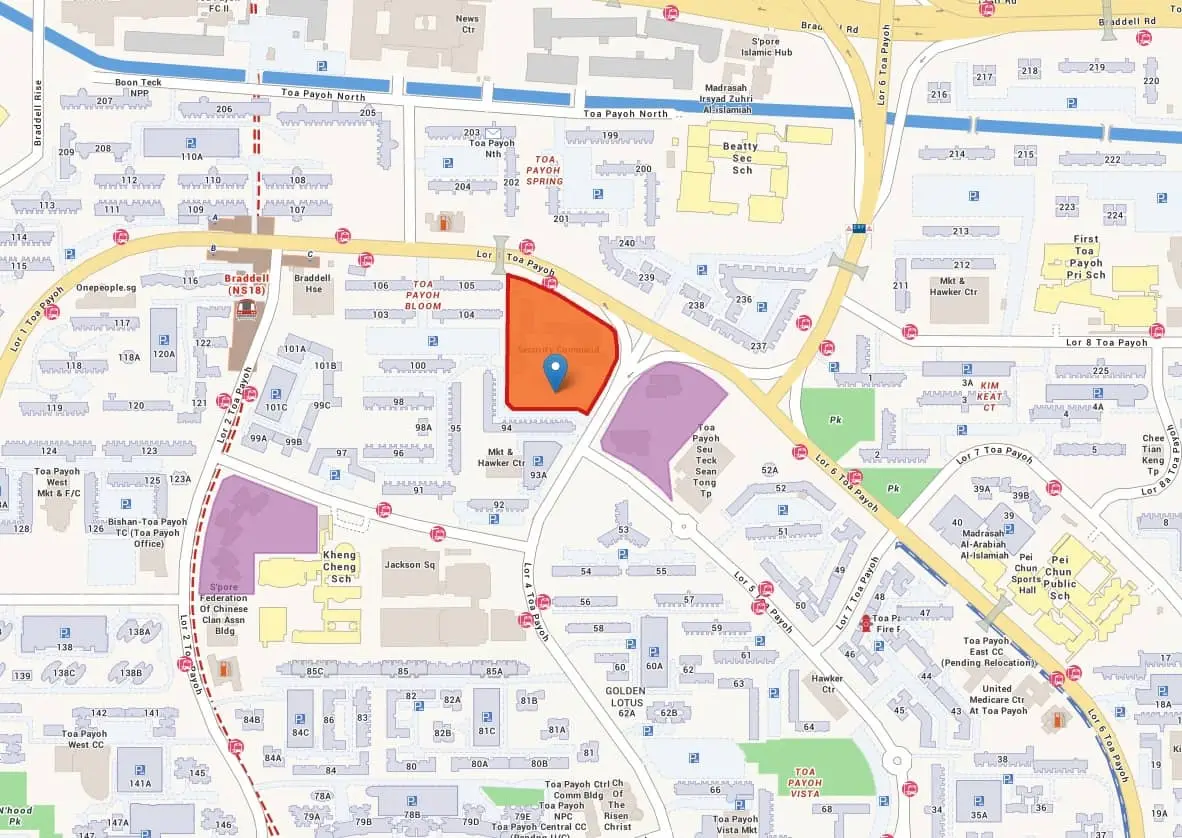 The Toa Payoh site is a leasehold parcel, spanning 15.742 sqm. This is expected to yield around 775 new homes. This is the first GLS site here since Gem Residences, which was back in 2015.
At the time of writing, most analysts are expecting at least five bids, at around $1,000 to $1,200 psf. The main appeal here is Braddell MRT (NSL), as well as the proximity of Raffles Girls' Secondary. This will make any development here quite popular among families.
One realtor we spoke to said the developer should take advantage of nearby, mature HDB enclaves:
"Most of the flats in this area are older, but have high resale values due to the maturity of Toa Payoh. They can also see more interest as their flats are not subject to the 10-year MOP of the newer Prime flats. I would expect the developer to price with an eye toward the market for HDB upgraders, to attract owners of these existing flats."
We feel the proximity of the flats is both a pro and a con, however. On the one hand, being so close to an HDB enclave means having access to ready amenities like coffee shops, minimarts, hair salons, etc.
The downside is that some home buyers feel it's too hemmed in, with tall blocks all around. The developer will need to be careful with the site planning and angle of views, so the project doesn't feel too pressed up against the nearby blocks.
These sites are likely to see strong interest given the locations, where new homes have been rare. If you're going house hunting in the coming year, it's worth keeping an eye out for them. You can also follow us on Stacked, to get future updates and reviews.