Property Picks
10 Interesting Condos With No Balconies (For More Interior Living Space)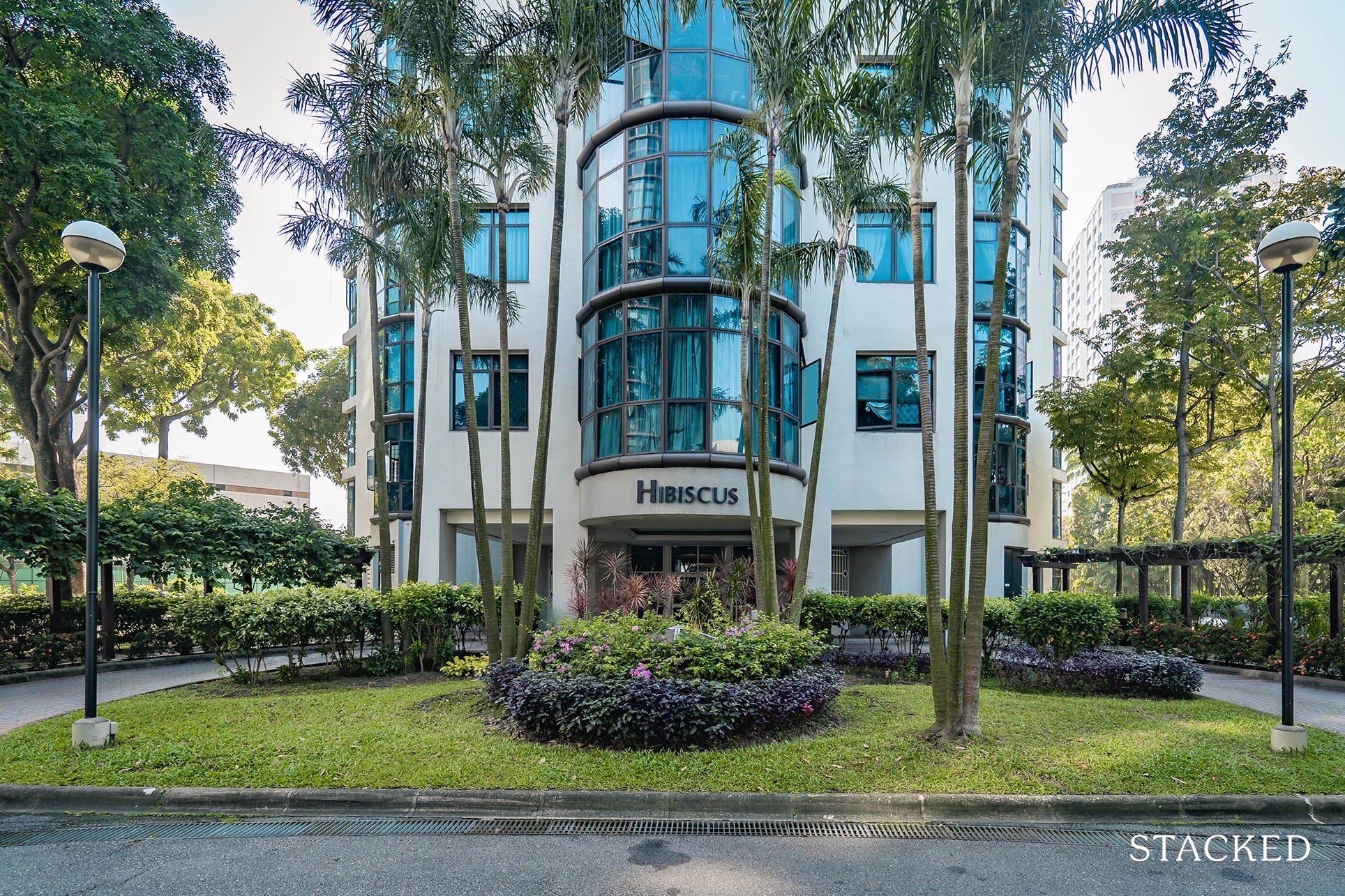 8
min read
Some people love balconies, the bigger the better. While others loathe them, as they rather have more interior space, and they find that Singapore is just too hot to want to sit outside anyway. For the latter, it can be annoying to shortlist floorplans; most sales teams keep the lack of balconies quiet, as they assume everyone thinks it's a drawback. It is also rather rare to find a condo without a balcony, as it is often marketed as a reason to move over to the private residential camp (it's quite rare to find an HDB unit with a balcony). So if you're firmly in the "no balcony camp", the following might help you single out some properties:
Why would anyone prefer having no balconies?
It boils down to two main reasons:
The first is a desire to have more living space. Some homeowners feel that balconies are a waste, and would rather have that square footage go toward a bigger living room, bedroom, etc. Singapore's wet tropical weather doesn't help either, and most of us prefer to be indoors.
The second reason is maintenance. While newer condos have improved on this, balconies can represent quite a bit of work. Some trap water and all are exposed to the elements and are potential hotspots for mosquito breeding (which, ipso facto, makes them a hotspot for NEA fines).
Condos without balconies
LIV@MB
Parc Oasis
Heritage View
Tanglin View
Tanglin Regency
RV Residences
The Aston
Tiara
Central Green
International Plaza
*Note some of these developments have units with balconies too, so you'd have to keep a look out for the exact unit
1. LIV@MB
Location: 114A Arthur Road (District 15)
Developer: BSEL Development Pte. Ltd.
Lease: 99-years
TOP: 2026
Number of units: 298
One of the more recent condos on this list, LIV@MB is just a three-minute walk from the upcoming Katong Park MRT (TEL). This location had serious accessibility issues in the past, so this will be a much-needed improvement.
Just the 1 and 2-bedroom units here come with or without the option for a balcony, which makes sense given those eyeing smaller units would prioritise the need for more internal living space.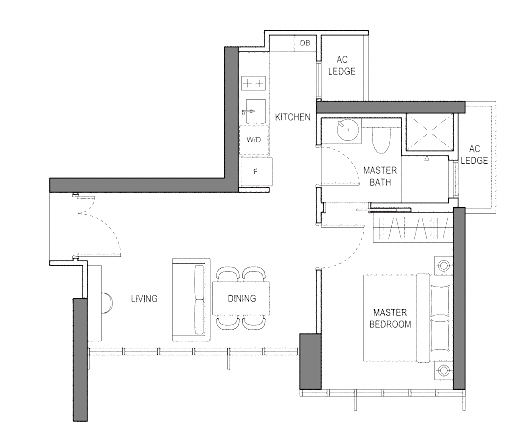 This condo may be of interest to Singapore Swimming Club members, as it's just over a 10 to 12 minutes walk – a little far, but just right for a warm-up before your swim, bowling, etc. This means that Dunman High, which is just across from the club, is also within walking distance.
Tanjong Rhu is one of the quieter parts of the East Coast, so coupled with the small condo size, this is a good project for those who prize privacy. Be warned though, amenities in the immediate area are sparse (unless you're a swimming club member, of course).
2. Parc Oasis
Location: 35 Jurong East Ave. 1 (District 22)
Developer: Marco Bilt Developers Pte. Ltd.
Lease: 99-years
TOP: 1994
Number of units: 950
Parc Oasis was built to take advantage of the greenery and overall development of Jurong Lake District. This is one of the closest condos to the Chinese Garden, where you'll also find the MRT station of the same name (and you get sheltered access).
The surrounding HDB blocks provide the usual range of amenities (coffee shops, convenience stores, etc.), so you get a nice mix of HDB-style convenience with a lot of parkland. There's an NTUC FairPrice at Block 343, and if f you head along Jurong East Ave. 3 in the direction of Yuhua Hawker Centre, there's also the Jurong East Sports Centre. Overall, this is a good location for outdoorsy and active types.
There's no major retail in the immediate surroundings, but Jurong East MRT is just one stop away from the Chinese Garden. This is a major commercial hub with many large malls (JEM, Westgate, etc.)
Even though the units don't come with a balcony, it does give rise to the most unique aspect – the rounded living areas: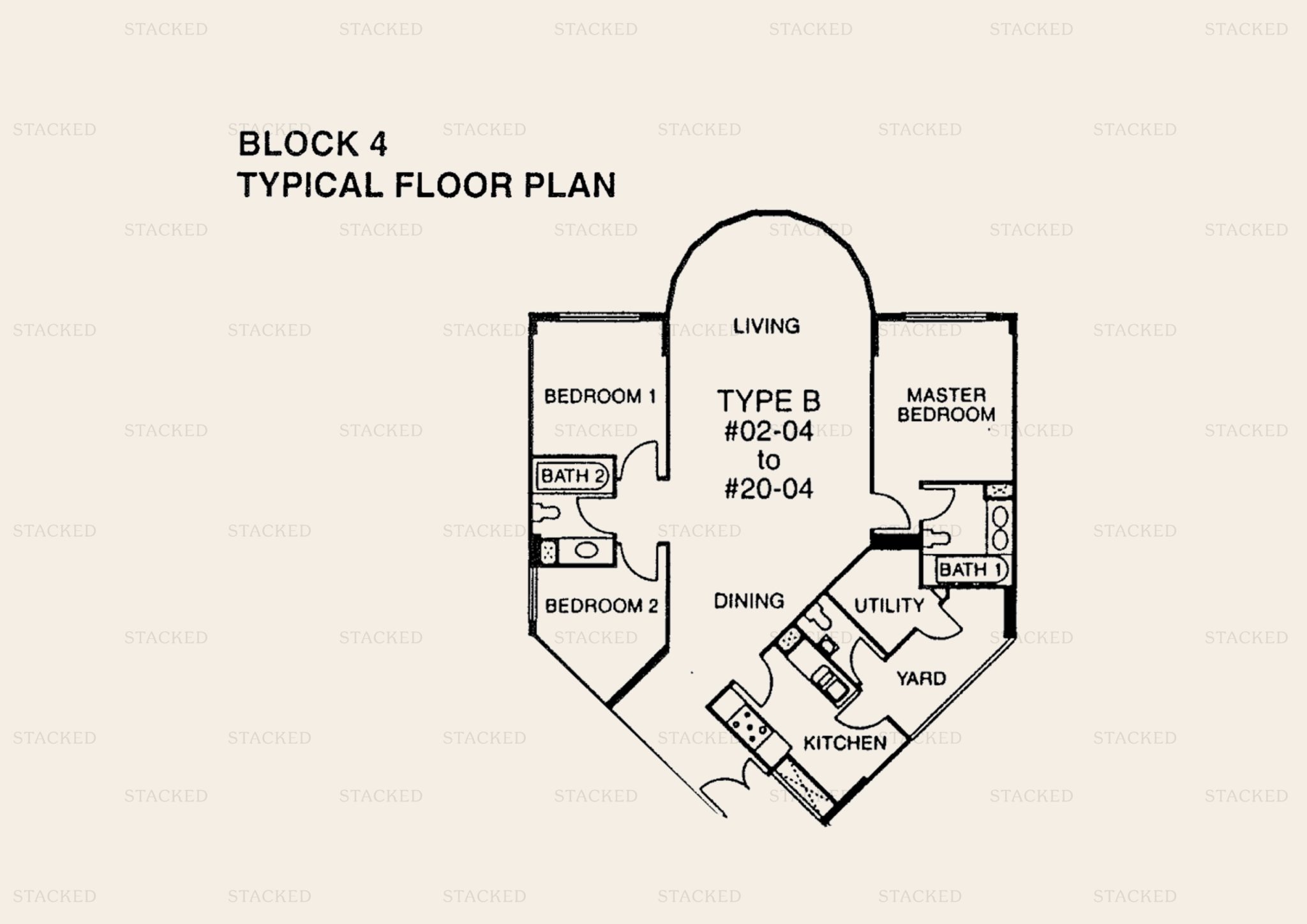 3. Heritage View
Location: 6 Dover Rise (District 5)
Developer: Dover Rise Ltd.
Lease: 99-years
TOP: 2000
Number of units: 618
Heritage View is mainly sought for its proximity to ACS and Fairfield Primary and Secondary, which are all within a short walking distance. It's also really close to ACJC, and a four-minute drive to Singapore Polytechnic.
Rochester Mall isn't particularly big, but it is less than a 10-minute walk; for retail, the highlight would be The Star Vista at Buona Vista. This is around a five-minute drive or a long-ish 12-minute walk.
Heritage View isn't the newest or closest condo to the One-North tech and media hub; but if you want more spacious or better-priced options than recent condos (e.g., One-North Eden), this may be a good resale alternative.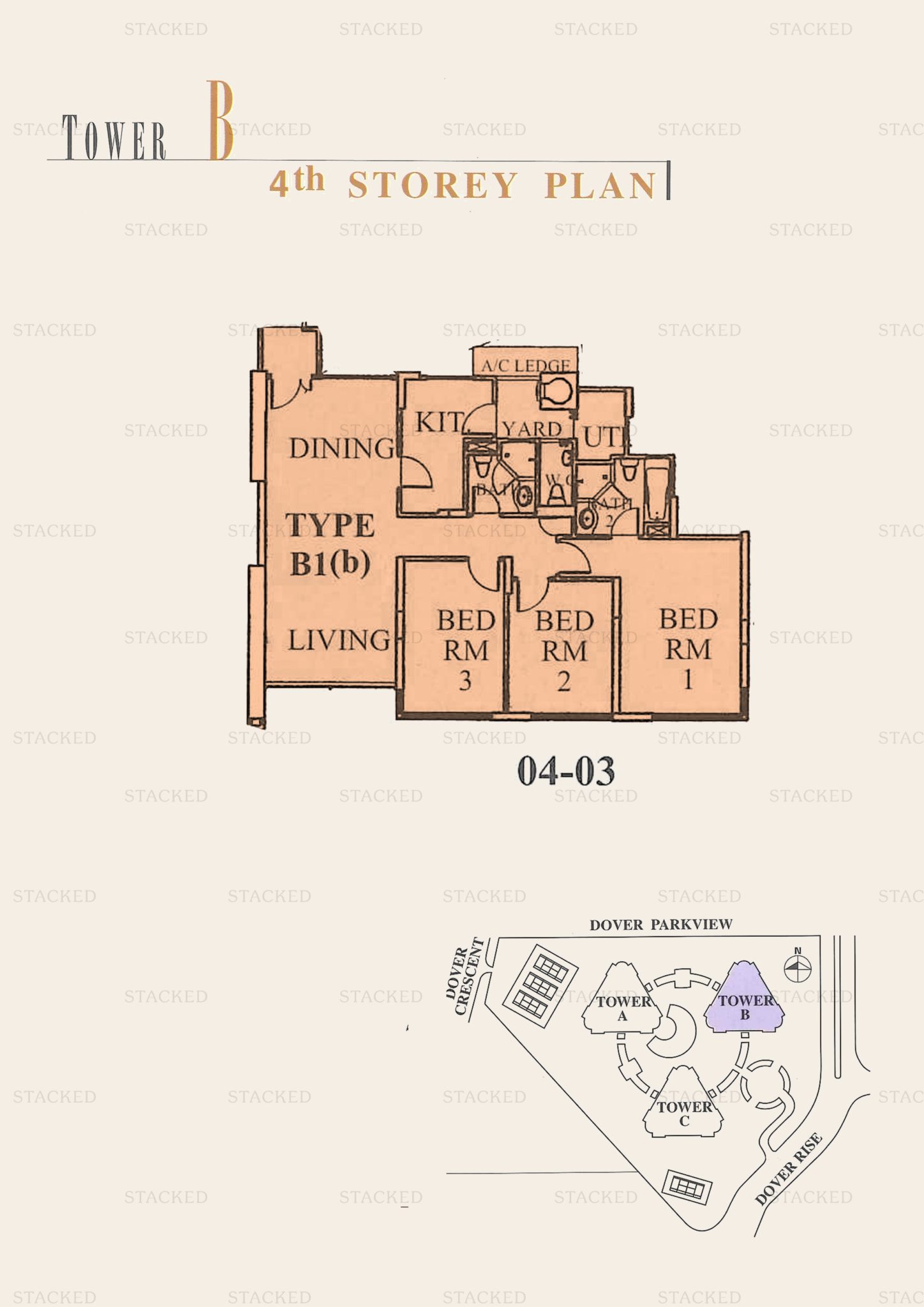 4. Tanglin View
Location: 150 Prince Charles Crescent (District 3)
Developer: Far East Organization
Lease: 99-years
TOP: 2001
Number of units: 384
This is a resale option for those who want good access to Tiong Bahru, without paying actual Tiong Bahru prices. Tanglin View is roughly a six-to-eight-minute walk to Redhill MRT (EWL), which is just one stop from Tiong Bahru MRT.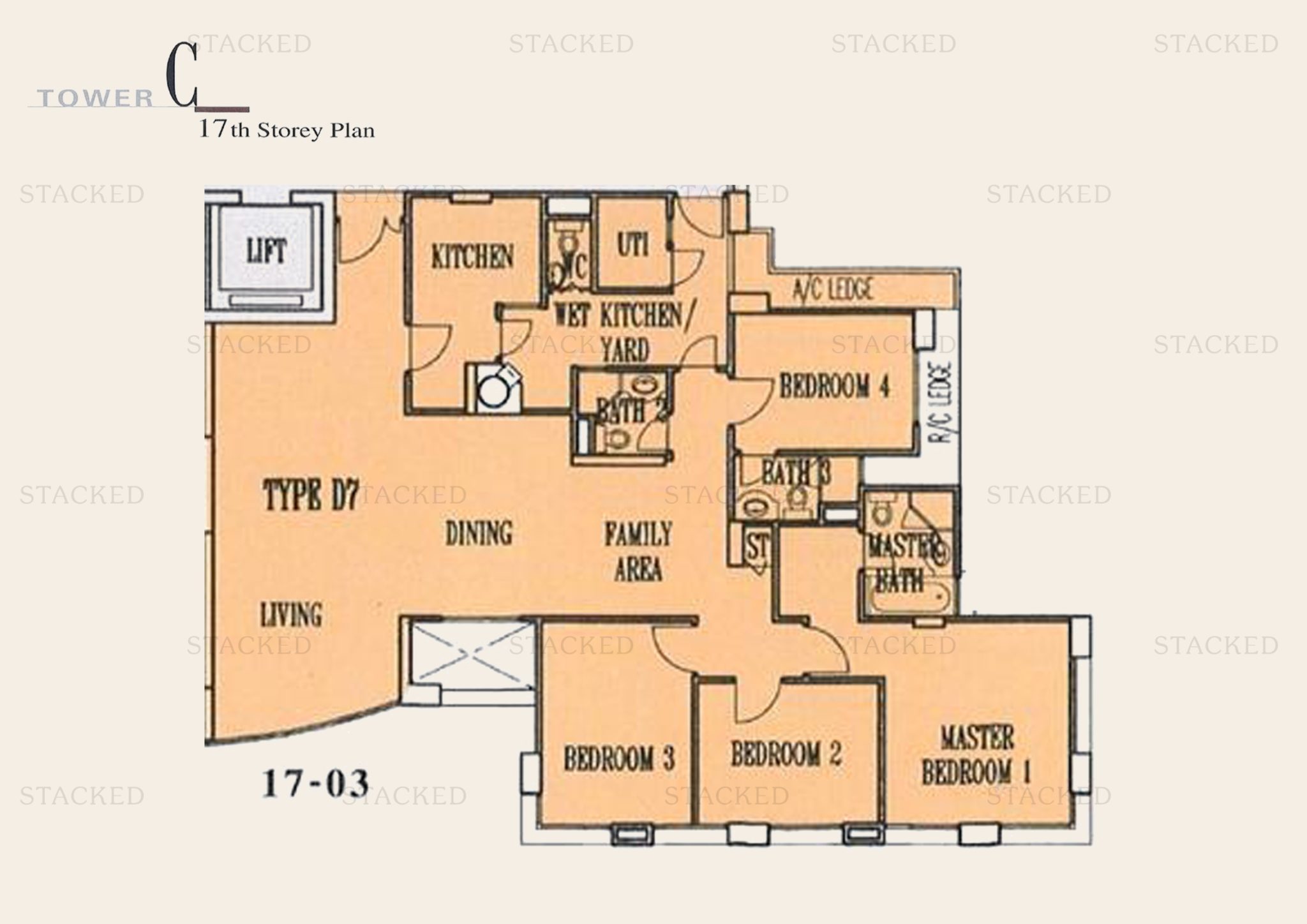 In the same direction as Redhill MRT, residents will find some HDB blocks, with the usual amenities these provide. There is an NTUC Finest located at Artra just across the road (along with several other eateries). For families with daughters, note that the well-regarded Crescent Girls' is just across the Alexandra Canal, which is about an eight-minute walk to the front entrance of the school).
That said, Tanglin View isn't the newest condo. Built in 2001, this leasehold condo is getting on a bit in age, but the 1,160+ sq. ft. units here can still transact for around $1.9 million; an attractive resale price in 2023.
The only catch is that this immediate stretch of Alexandra Road is a bit lacking, in terms of entertainment or retail. You'll likely have to head out to Tiong Bahru for more of that.
Tanglin View is next to Tanglin Regency, below.
5. Tanglin Regency
Location: 381 Tanglin Road (District 10)
Developer: First Tanglin Land Pte. Ltd.
Lease: 99-years
TOP: 1998
Number of units: 210
This condo is next to Tanglin View and has broadly similar advantages in terms of location. Tanglin Regency is a bit closer to a place of worship (right across the road), but residents haven't raised any noise complaints over this.
Tanglin Regency is smaller than its neighbour (210 units to Tanglin View's 384) and is only slightly older by around three years.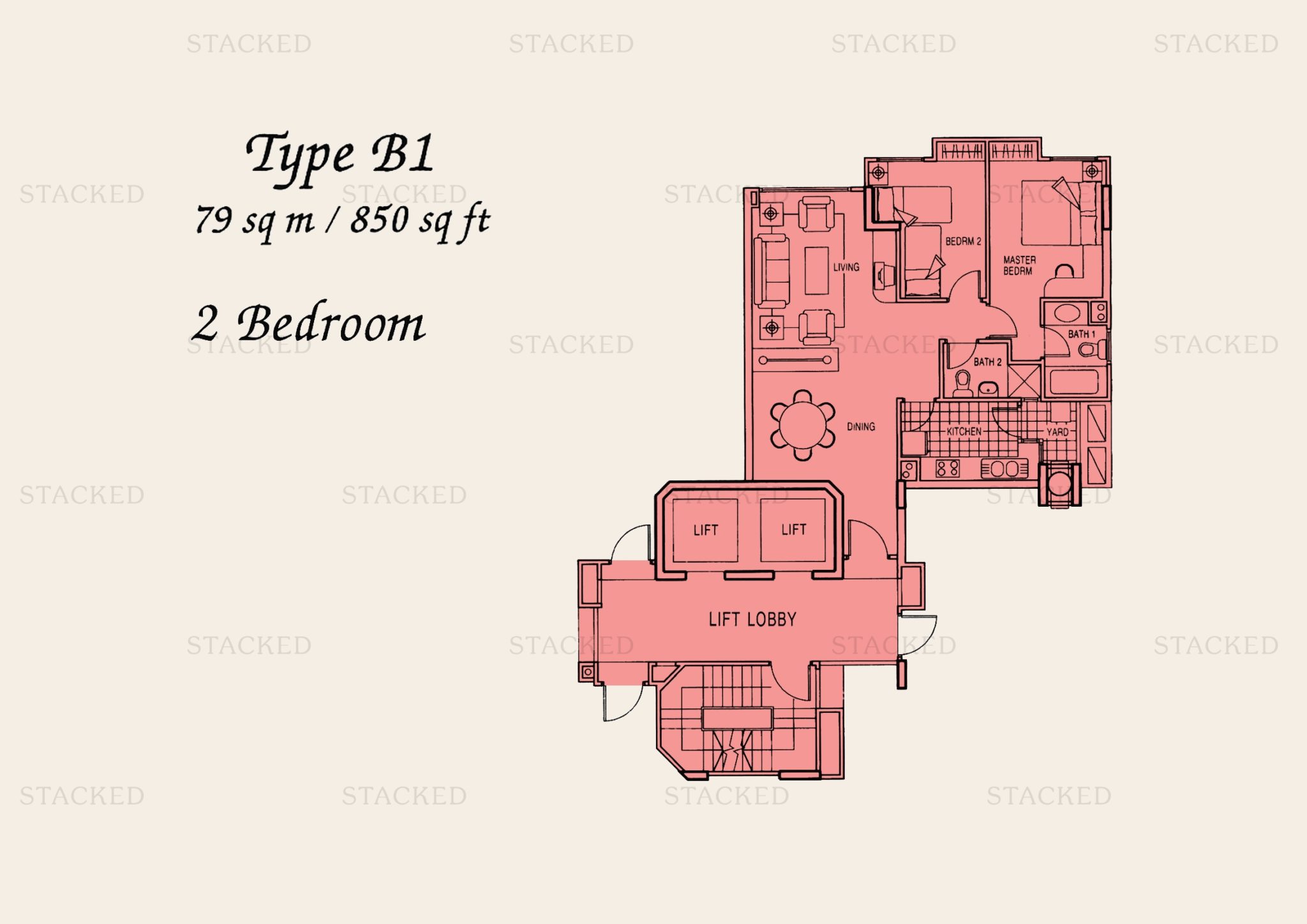 6. RV Residences
Location: 461 River Valley Road (District 10)
Developer: First Tanglin Land Pte. Ltd.
Lease: Mixed
TOP: 2015
Number of units: 248
RV Residences is just next to Valley Point Mall, where you'll find an NTUC FairPrice, along with some eateries and light retail. For serious shopping, Great World City is roughly an eight-to-10-minute walk away – this is also where Great World MRT (TEL) is located.
RV Residences may interest new investors: the bulk of its units consist of one or two-bedders (63 one-bedders and 92 two-bedders, with two 2-room penthouses). These have still transacted at $1.6 million or below in 2023, which is decent for a highly-rentable District 10 property.
RV is also just a short drive to Tiong Bahru (about five minutes), and at around 1.5 km it's possible to cycle there.
Mind you, competition is also high in District 10, and there's certainly no shortage of alternatives along River Valley Road. Given the low nature of the development anyway (and how close it is to the main road), it's one of those developments where a balcony is more of a hassle than a benefit. There are planters though, which is good if you need a space for plants.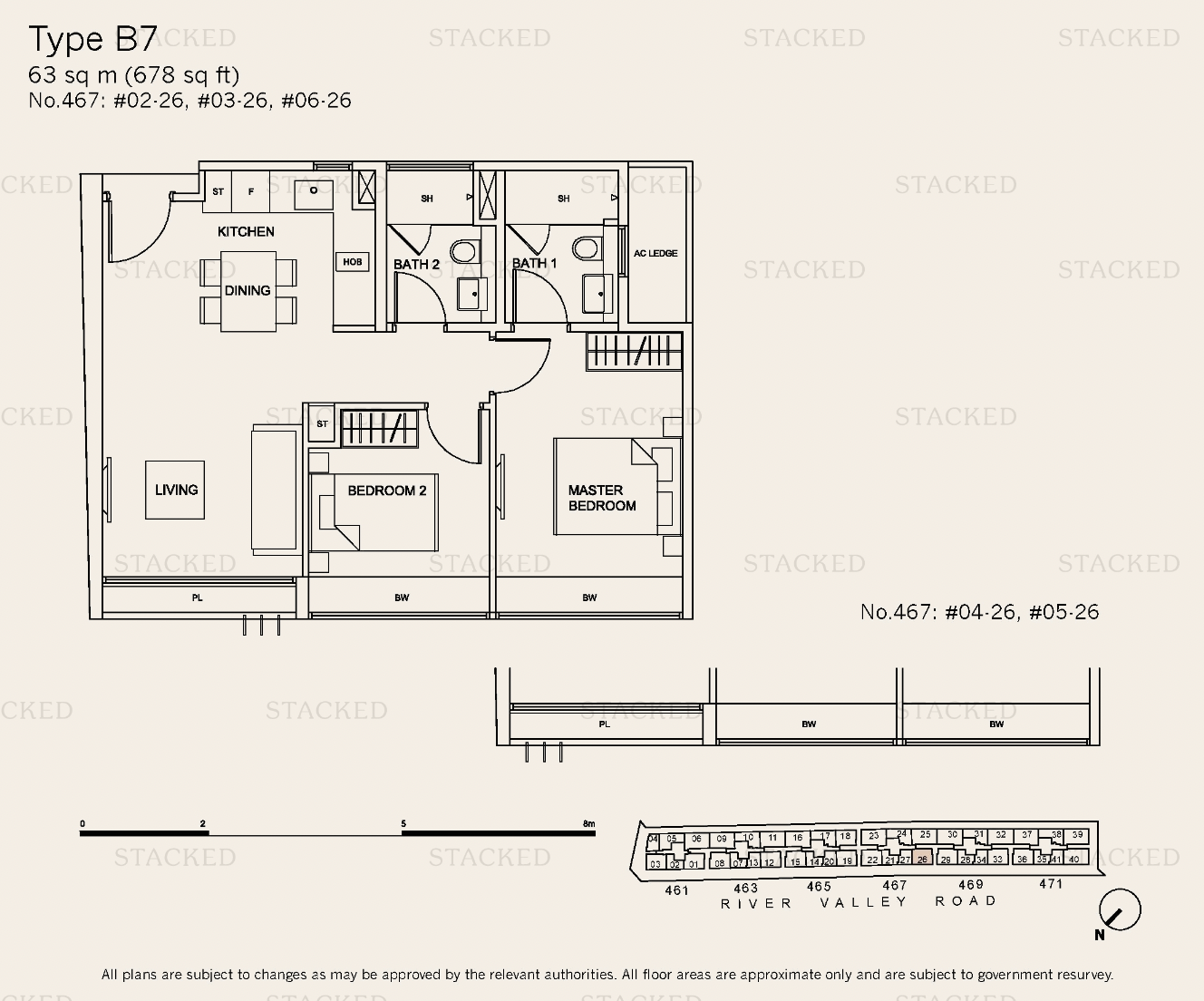 7. The Aston
Location: 2 Kay Poh Road (District 10)
Developer: Parryview Holding Pte. Ltd.
Lease: Freehold
TOP: 2002
Number of units: 80
When comparing residences near Great World, The Aston often falls off the radar. This small (80 units) condo was built back in 2002 and is just a six-minute walk to Great World City. The Great World MRT station is also near the mall, providing TEL access. Another smaller mall, Valley Point, is about eight minutes walk away.
On the other side of River Valley Road, in the direction of Kellock Lodge, there's a well-known row of eateries that have long served this area (nothing really cheap though, this being District 10).
Due to its age and small size, facilities are not as lavish as newer counterparts; but the 670+ sq. ft. units have gone for below $1.2 million this year, a fact that won't be lost on aspiring landlords.
Tiara, below, is just a few minutes down the road from The Aston.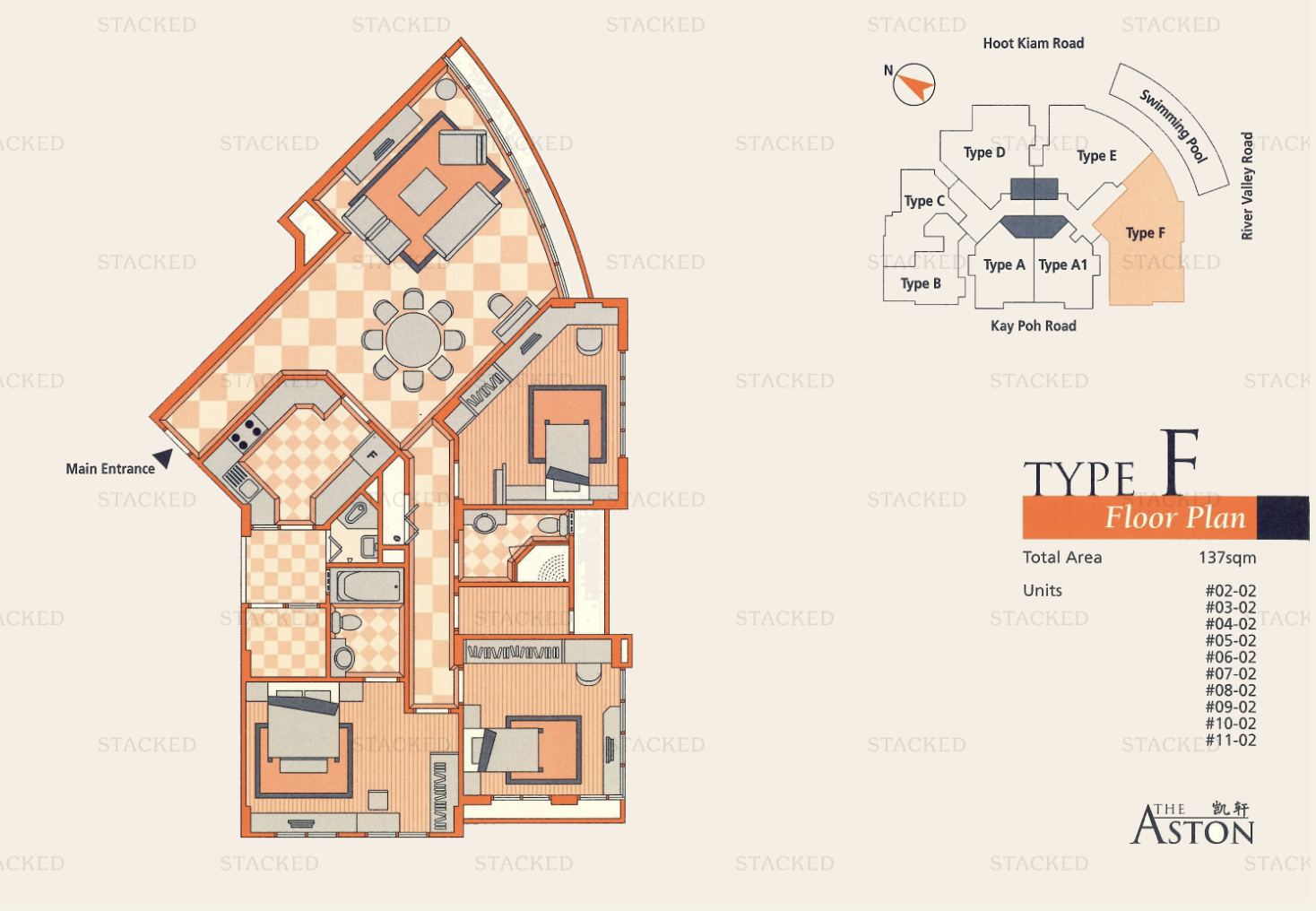 8. Tiara
Location: 1 Kim Seng Walk (District 9)
Developer: Unknown
Lease: Freehold
TOP: 1995
Number of units: 264
Tiara shares most of the same locational traits as The Aston, above. It is, however, as close as you can get to Great World City as it is just next door. The newly introduced Great World MRT station, makes the accessibility to public transport much improved.
There is a slight difference in age, with Tiara being some seven years older. But Tiara is larger with 264 units, and is notably more spacious – you'll find units of up to 1,500+ sq. ft. here, and we believe families might prefer Tiara to The Aston.
Tiara is also positioned to face Kim Seng Walk instead of River Valley Road and has sufficient distance from the busy stretch. This provides a bit more privacy and quiet, compared to residences set directly along River Valley Road.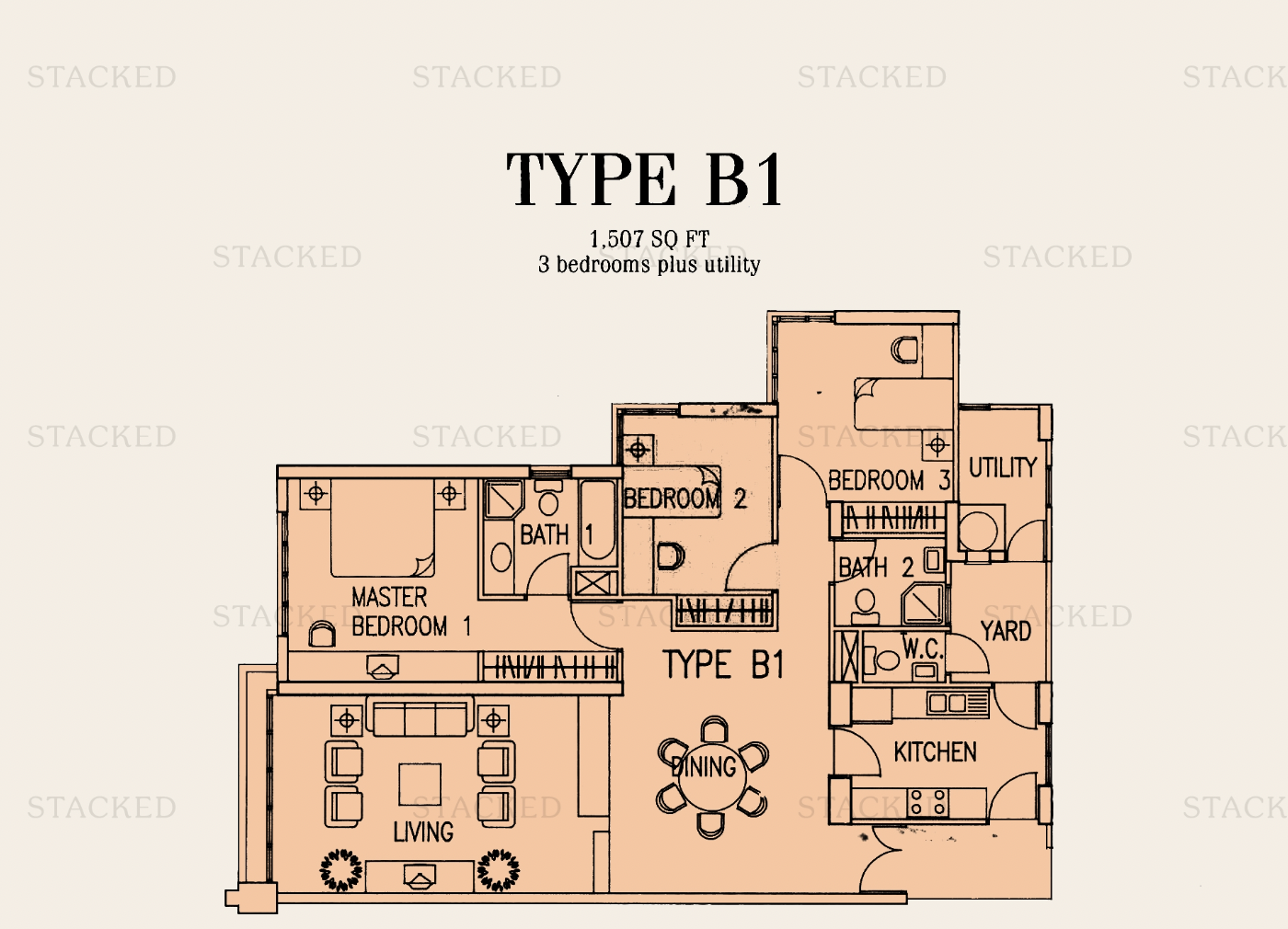 9. Central Green
Location: 1 Jalan Membina (District 3)
Developer: Winwell Investment Pte. Ltd.
Lease: 99-years
TOP: 1995
Number of units: 412
Central Green is nestled in the heart of Tiong Bahru, Singapore's most famous hipster district. We don't need to tell you there's an abundance of food options, at all price ranges (though increasingly expensive) in this area. Along with that, the area is dotted with custom crafts shops and boutiques.
Tiong Bahru MRT station is right across the road from Central Green, providing EWL access. Across Tiong Bahru road itself is Tiong Bahru Plaza, where you'll find an NTUC FairPrice.
Units here are big, as you'd expect from an older (1995) condo. Even the one-bedders are 764 sq. ft., while three-bedders can reach up to 1,800+ sq. ft. On the downside, that means you should brace for a quantum of over $2 million.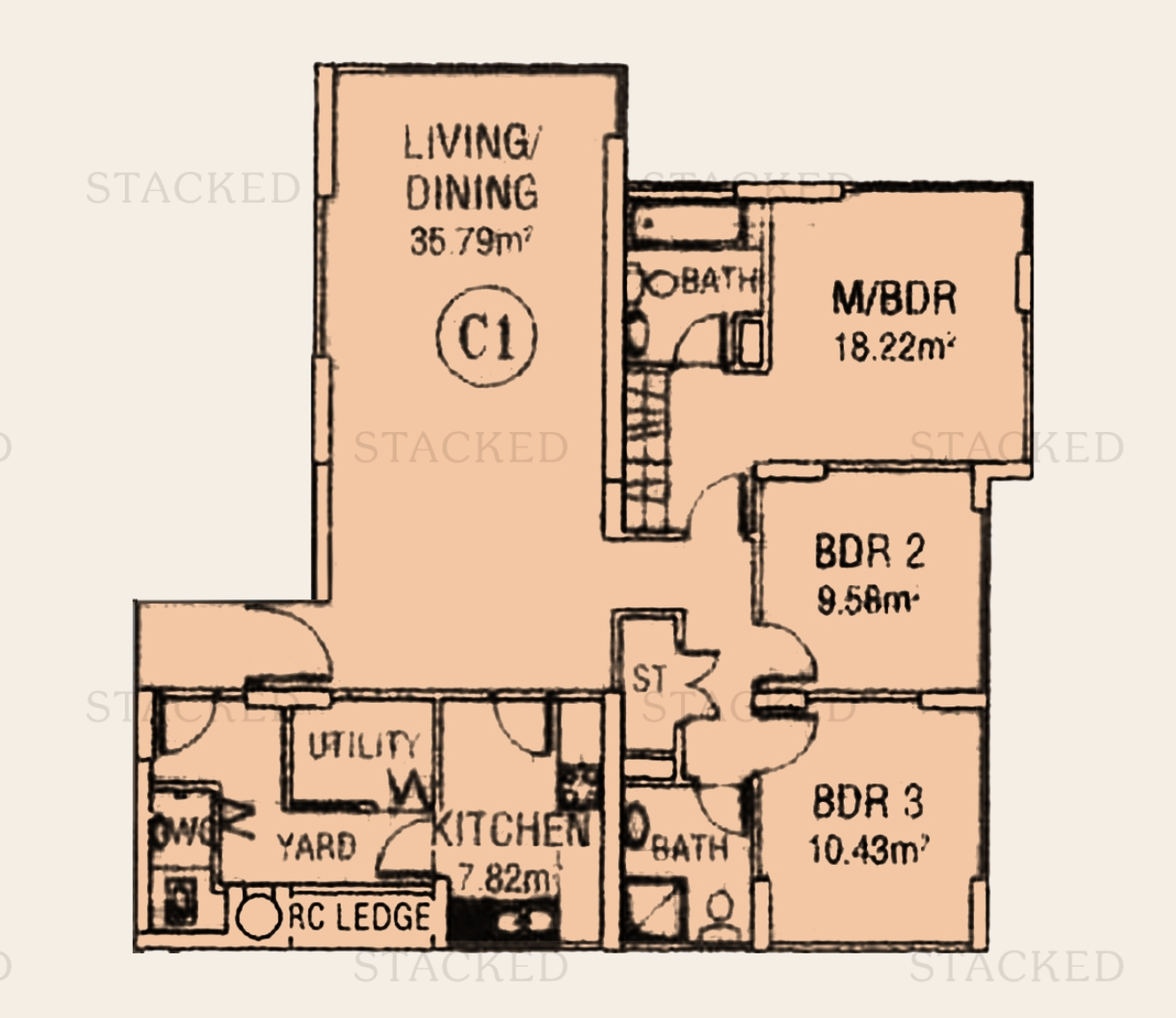 10. International Plaza
Location: 10 Anson Road (District 2)
Developer: International Associated Co Pte. Ltd.
Lease: 99-years
TOP: 1976
Number of units: 210
If you want an apartment in the CBD for $1.9 million or under, International Plaza is your best bet. It's old (1976), the facilities are limited, and other buildings loom in every direction. Even if you're on the higher floors, expect the view to be mainly glass and concrete everywhere, but it can get pretty high here as the residential units are only from floors 37 to 49.
But if you can accept this, International Plaza is very convenient and accessible. It's next to Tanjong Pagar MRT (EWL). You're surrounded by numerous offices and restaurants, and grocery options will range from NTUC FairPrice to Don Don Donki and Giant (at Amara Hotel).
You'll have more or less of everything you need nearby, probably even your office; but the lack of nearby schools, coupled with limited park space, might be off-putting to families.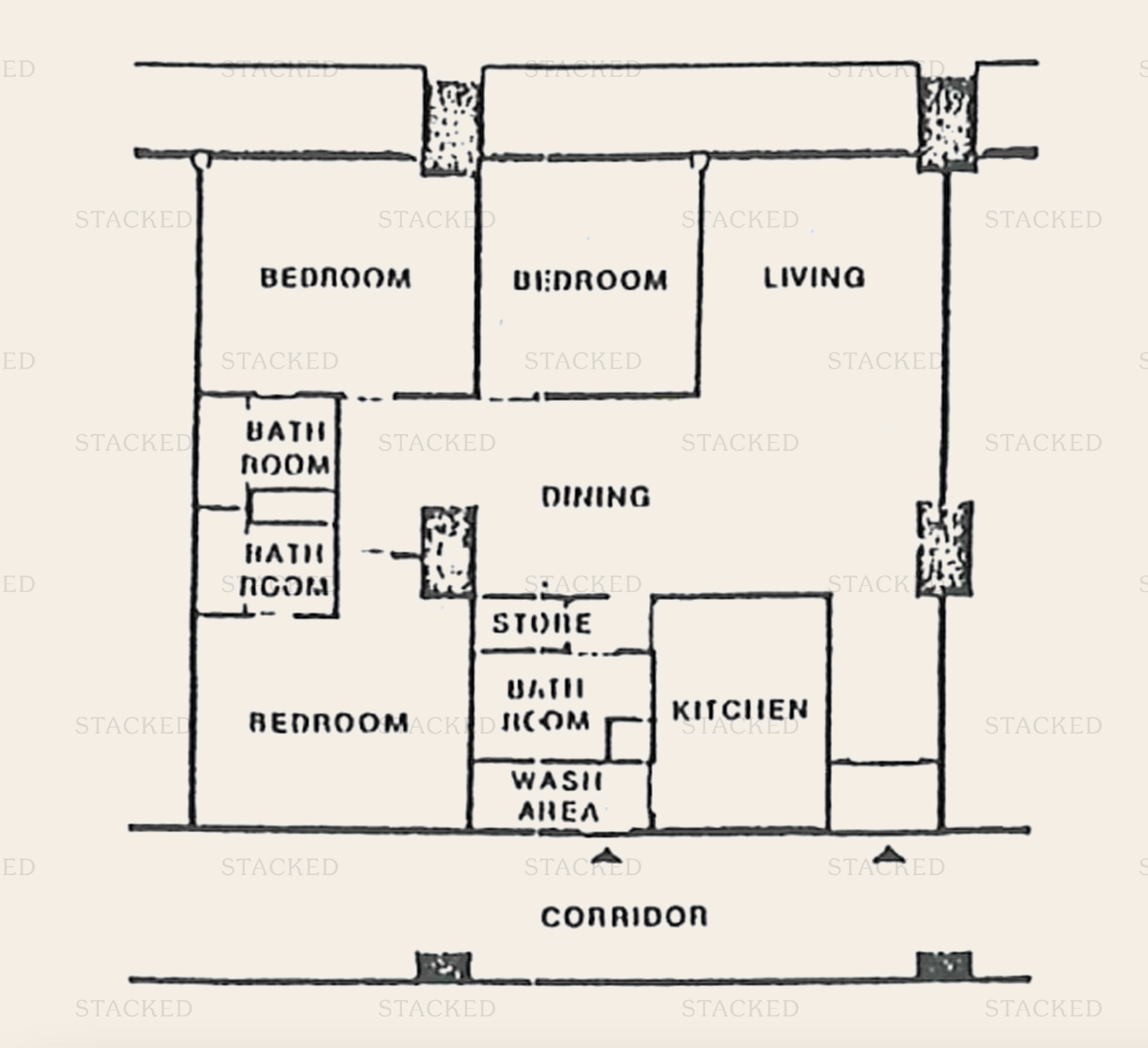 For more curated lists of condos based on features and price, follow us on Stacked. We'll also provide you with in-depth reviews of new and resale condos alike, so you can make a better-informed decision.