Interior

10 Expert Hacks for Decorating a Rental Apartment
Sean
January 30, 2019

6

min read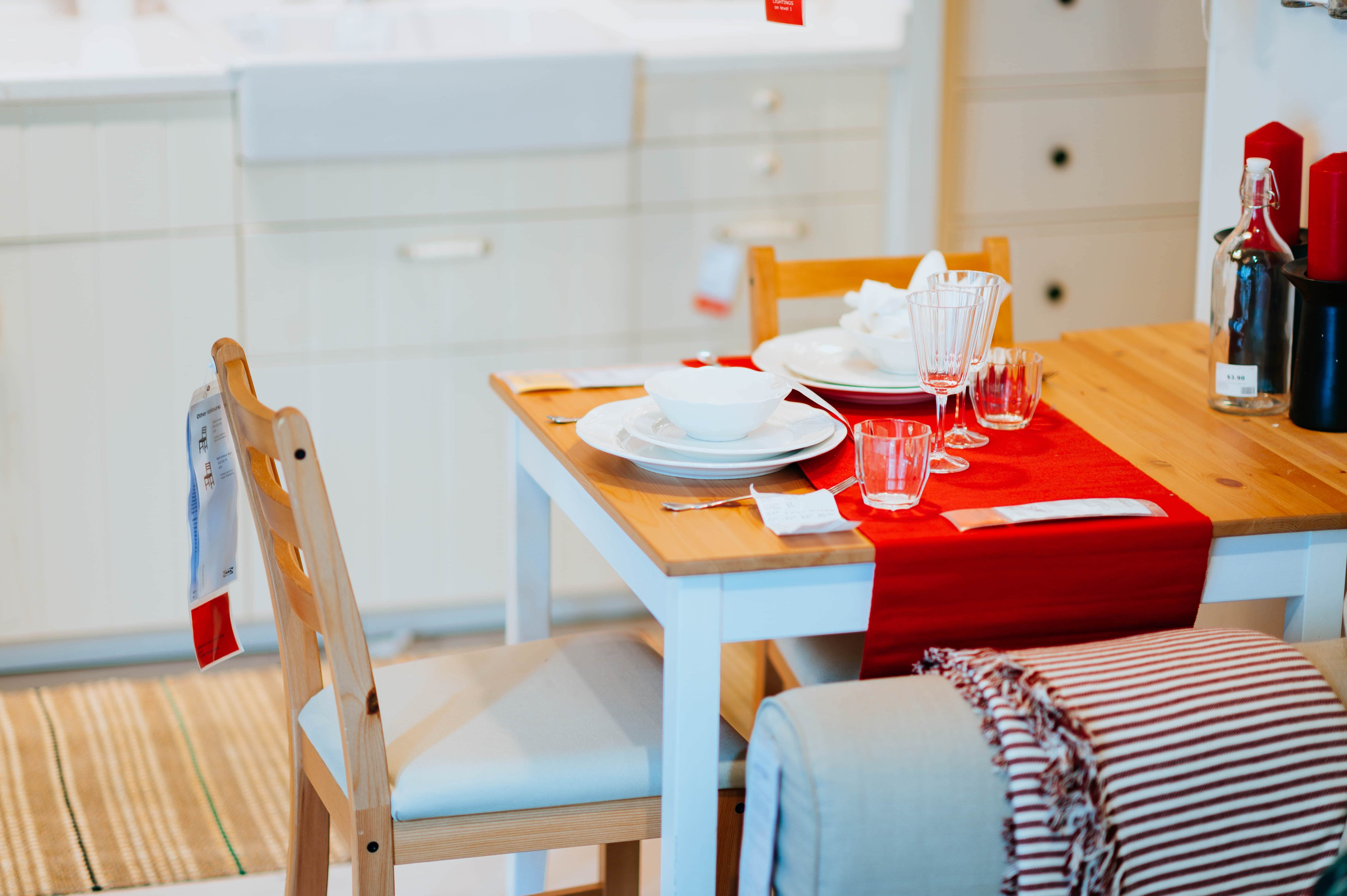 Maybe you can't knock down the wall between your kitchen and dining room or pull up the wall-to-wall carpet, but there are many less permanent ways to make a rental apartment feel like home.
With a few easy decorating tips, you can keep your landlord happy, get your security deposit back, and have a home that expresses your personal style — until you're ready to move out, that is.
Before you pull out the paint roller or start online shopping for light fixtures, be sure to get your landlord's permission for any updates you plan to make. Chances are if the change increases the value of the property or you agree to put things back to their original state before moving out, your landlord will give you the green light.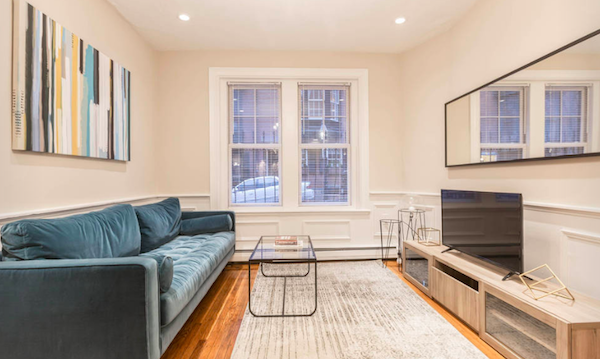 1. Go Big With Wall Art
You may not be able to paint the walls (it never hurts to ask!), but don't be afraid to hang art on the walls — the bigger the better.
Select a large-format canvas, like in this space, a world map, or trio of posters to create an eye-catching focal point. For an even bigger impact, try hanging a large tapestry, rug, or patterned fabric to create interest and cover boring white walls.
Don't have any large pieces of art? Get the same effect by combining many smaller items into a gallery wall. While spackling over nail holes is one of the easiest fixes before moving out, if you're worried about nailing into walls, use Command hooks or other easily removable hanging devices that won't damage paint.

2. Upgrade Bath or Kitchen Fixtures
With your landlord's permission, swap out the lackluster bath or kitchen faucet for a better-looking version. If you plan on making your rental apartment home for a few years and enjoy cooking, updating the faucet is a medium-difficulty task that packs a big punch.
While quality faucets don't come cheap, it's something you can remove and take with you to your next home. And if you're relatively handy, the update should take less than an hour. Be sure to store the old faucet in a safe place to be reinstalled when you move out.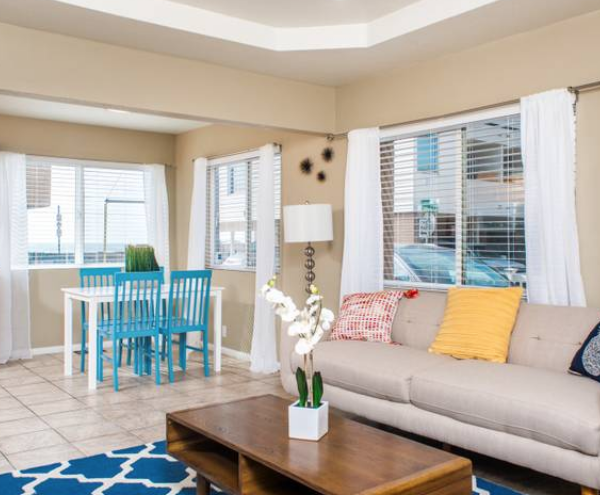 3. Hang Curtains Over Blinds
The right window treatments add instant coziness to your rental home. Stuck with cheap plastic blinds? Don't worry — you can hang curtains right over them.
Mount your curtain rod as close to the ceiling as possible above the window, then let the curtain fabric brush the floor to maximise the appearance of tall ceilings, like in this property. To jazz up a plain room, choose a patterned or bold curtain fabric.

4. Make It Cozy With Rugs
Area rugs transform a rental space from cold and sterile to personalized and cozy. While rugs are a no-brainer in a wood-floored living room, they can be added to any room in the house, from the kitchen and hallways to bedrooms and dining rooms.
If your walls and floors are neutral, picking a large rug in a bold pattern or bright colours is an easy opportunity to make a big impact in the room. Even if you have wall-to-wall carpet, adding an area rug on top helps to define the space — just make sure you anchor the area rug with furniture or a non-slip pad underneath to prevent wrinkling as the rug shifts.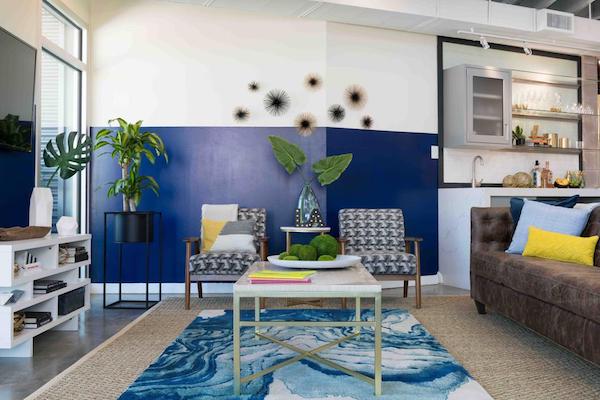 5. Paint a Small Accent Wall
If you want to paint and your landlord gives you the OK, go with a bold colour on a small area. Not only will a splash of colour make a huge difference, it will be less work to paint over when you move out. Try a vibrant orange in a hallway or nook, or paint the lower portion of the wall, where chair rail molding would usually appear, like in this warehouse.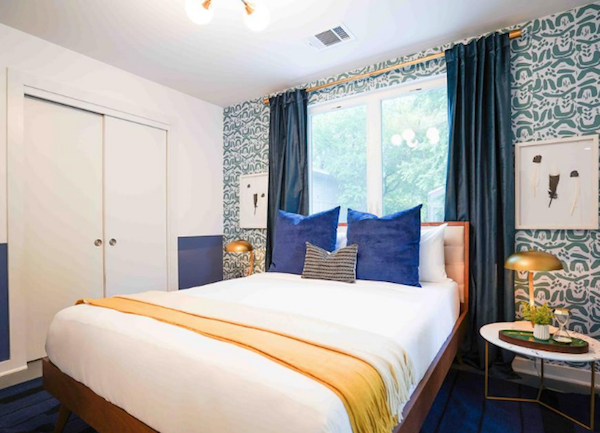 6. Hang Temporary Wallpaper
Long avoided for being a pain to take down, removable wallpaper has opened up new home decor options for renters and homeowners alike. To save money and time, pick an accent wall to cover in a bold print, like this luxe vacation space. If you want to wallpaper an entire room, pick a smaller space like a bathroom or office.

Read this next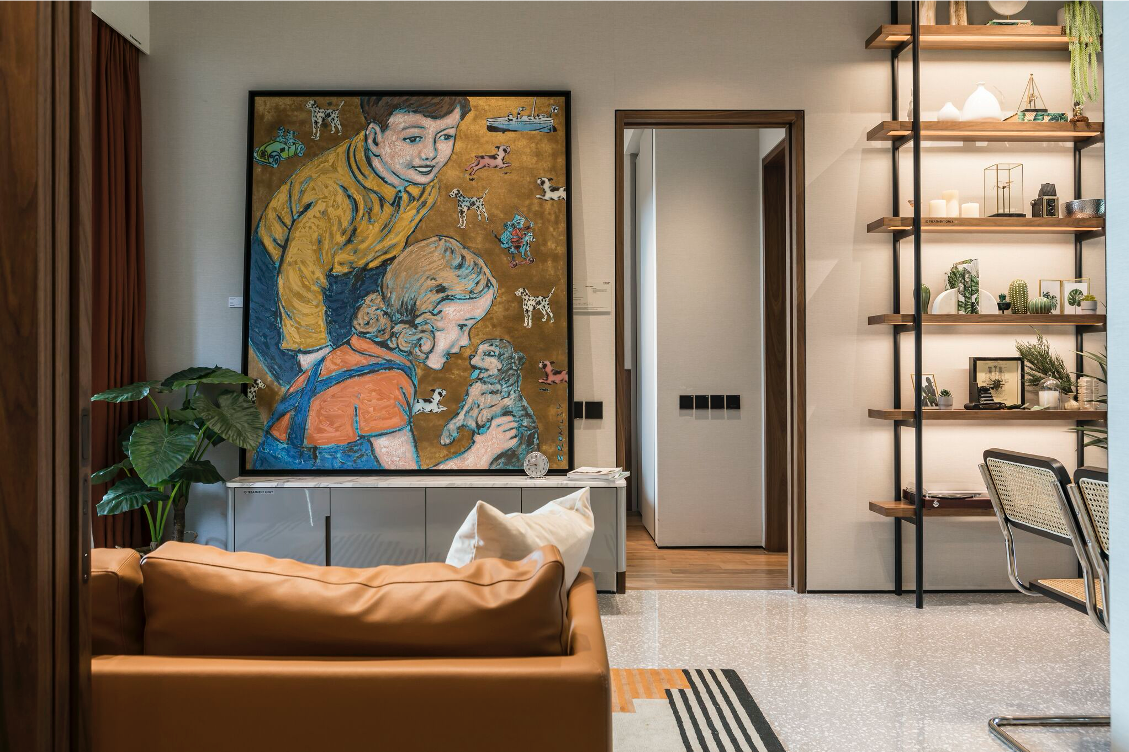 Read this next
by Stacked
7. Hide What You Don't Like
Sometimes, the worst part about renting a rental apartment is living with quirks you don't like and can't change. But that doesn't mean you have to stare at them every day. Disguise the ugly backsplash in your rental kitchen with removable tile stickers, toss a rug over a stained carpet, or hang a large piece of art over an awkward opening in the wall.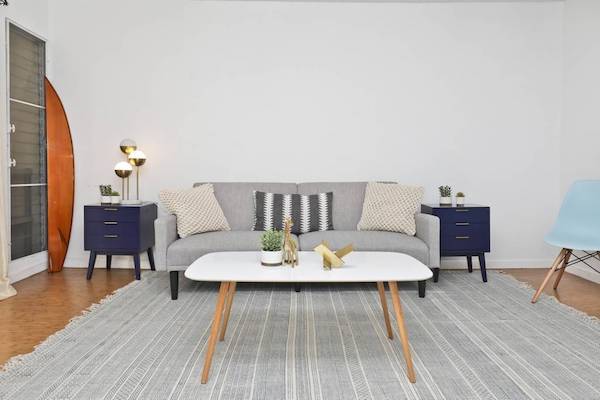 8. Incorporate Hobbies as Art
Worried about where you'll store your bike or surfboard in a small rental apartment? Instead of hiding them away in a small space, think of them as part of the decor.
A colourful bike or guitar hung on the wall or a surfboard leaning in the corner adds personality and immediately signifies to guests that you love adventure. If you love to travel, frame photos from your travels and make them into a conversation-starting gallery wall. Personal touches make a rental feel like home.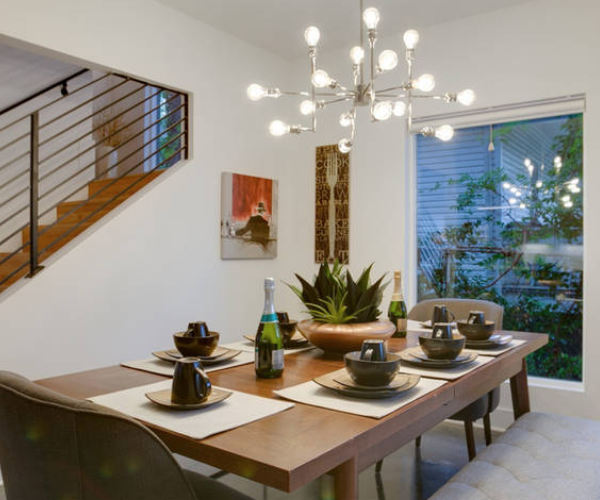 9. Upgrade Lighting
Staring up at an ugly '90s-era ceiling light that's not meshing with your decor style? Replace it with a new light fixture to instantly upgrade and personalize your space. A modern chandelier becomes the focus of the dining room in this vacation rental.
If you don't want to remove the offending light, get creative and disguise it with a DIY lampshade that fits over the original fixture. More lighting options will make your rental apartment more comfortable. Even if your rooms have existing overhead lighting, adding table and floor lamps will amp up the ambiance.

10. Don't Forget About the Front Door
Especially if your rental apartment is in a large building with identical doors, don't neglect your entryway decor. Putting out a doormat or hanging a wreath differentiates your home from your neighbours, and makes a great first impression on guests before they even step foot in your apartment.

Read more at Domio.