Property Picks
10 beautiful condos in Singapore that cost less than 1 million to stay
Druce
October 9, 2018

6

min read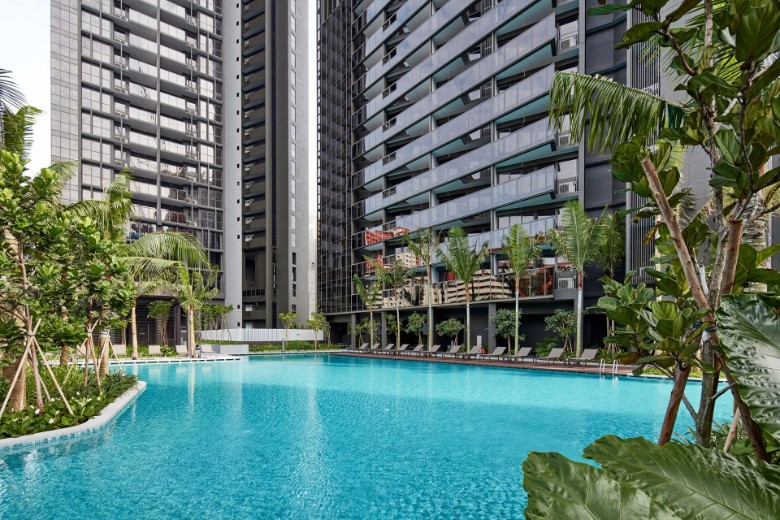 6
min read
1 million dollar or a 7 figure sum.
It sounds like a lot of money, but nowadays 1 million dollars does not go very far when you are looking at buying a condo in Singapore. So if you are looking to make a purchase, the most important things at the top of your requirements would be factors like the location, tenure and perhaps other things like rental potential. At a mass market condo price range, perhaps you might not expect there to be much in terms of design, but developers have been pushing those boundaries in an effort to stand out in the crowded market. So if design is important to you, here are 10 beautiful condos in Singapore that will cost you less than 1 million to stay!
10 beautiful condos in Singapore
1. Parc Riveira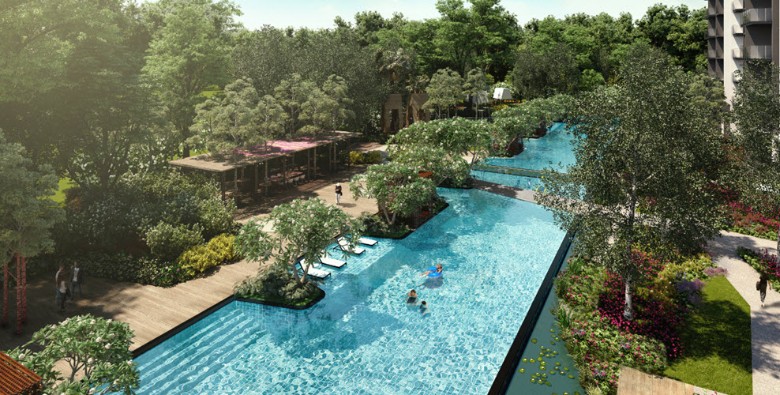 Parc Riveira is a condominium located at West Coast Vale in District 5. It was highly anticipated before it launched and as of September 2017, its 752 units have been fully sold. Towering at 36 levels, its close location to the Pandan Reservoir will afford you picturesque water views of the area. The design of the glass on the building was planned so as to allow for more light into the house and also views of the many facilities the development has to offer.
2. Commonwealth Towers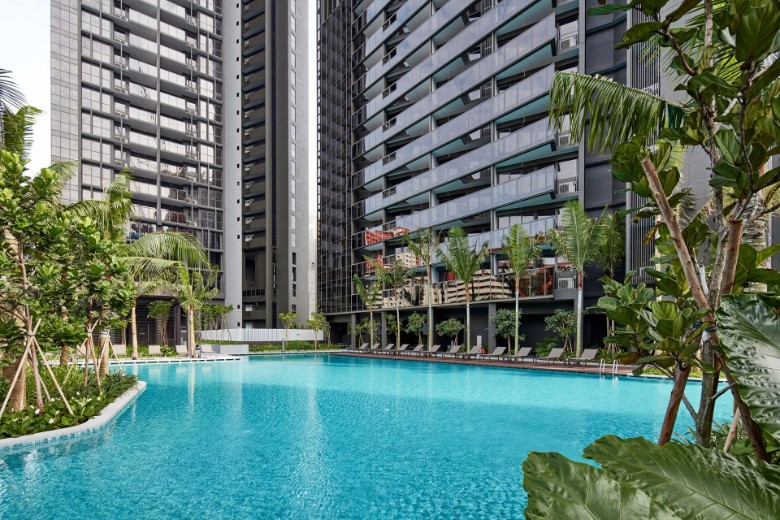 Commonwealth Towers is a condominium located at Queenstown in District 3. It is unmissable as you drive along Commonwealth Avenue with its dark and sleek tall towers. At 43 stories tall, this development will provide a commanding view of the area. With an Olympic sized swimming pool and generous landscaping, it is a great escape just outside the main city area.
3. Spottiswoode 18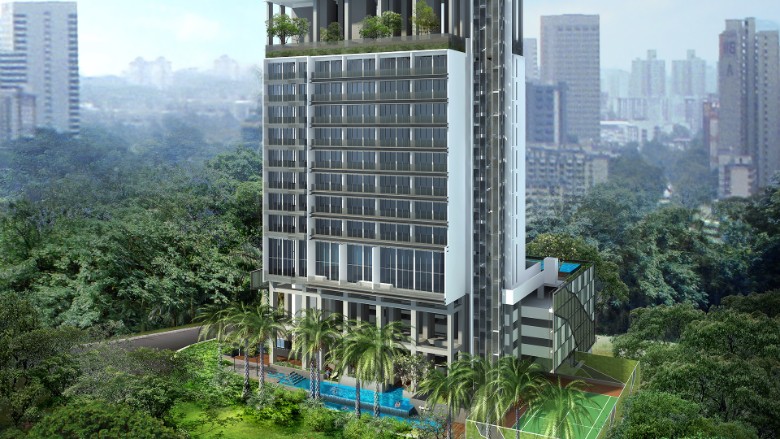 Spottiswoode 18 is a condominium located at Spottiswoode Park Road in District 2. It is very close to the CBD and its freehold status is one of the main attractions of the development. Standing at 36 stories tall, it will afford you great views of the Singapore city skyline.
4. Queens Peak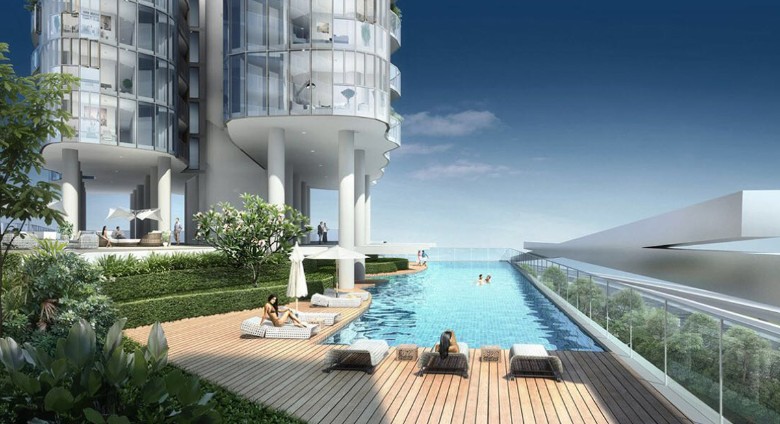 Queens Peak is a condominium located at Queenstown in District 3. Other than the design, the main selling point of the development is the convenient location and as it is just directly opposite Queenstown MRT station. Another unique aspect is that many of the units also enjoy private lifts and foyers, which is rare for developments at this price range. The building goes up to 44 stories high, which will definitely provide great views of the surrounding areas. Each tower has its own sky park as well so even if you are on the lower floors you will be able to enjoy the views from the upper levels.
5. Principal Garden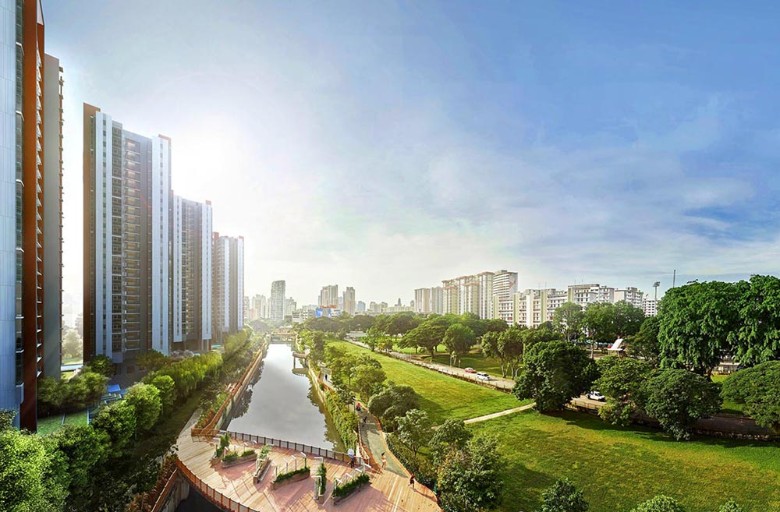 Principal Garden is located along Prince Charles Crescent in District 3. Even though it does not have as many stories as developments further down the road like the Echelon, it till offers great unobstructed views of the Chatsworth Park GCB enclave as well as the Alexandra Canal. What makes this one of the most beautiful condos in Singapore is its unique "80-20 garden living" concept. This means that the building and facilities take up 20 percent of the development's total land area. So what you get is a lot of landscaped gardens and open areas, which if you are a nature lover, this would totally be up your alley.
Read this next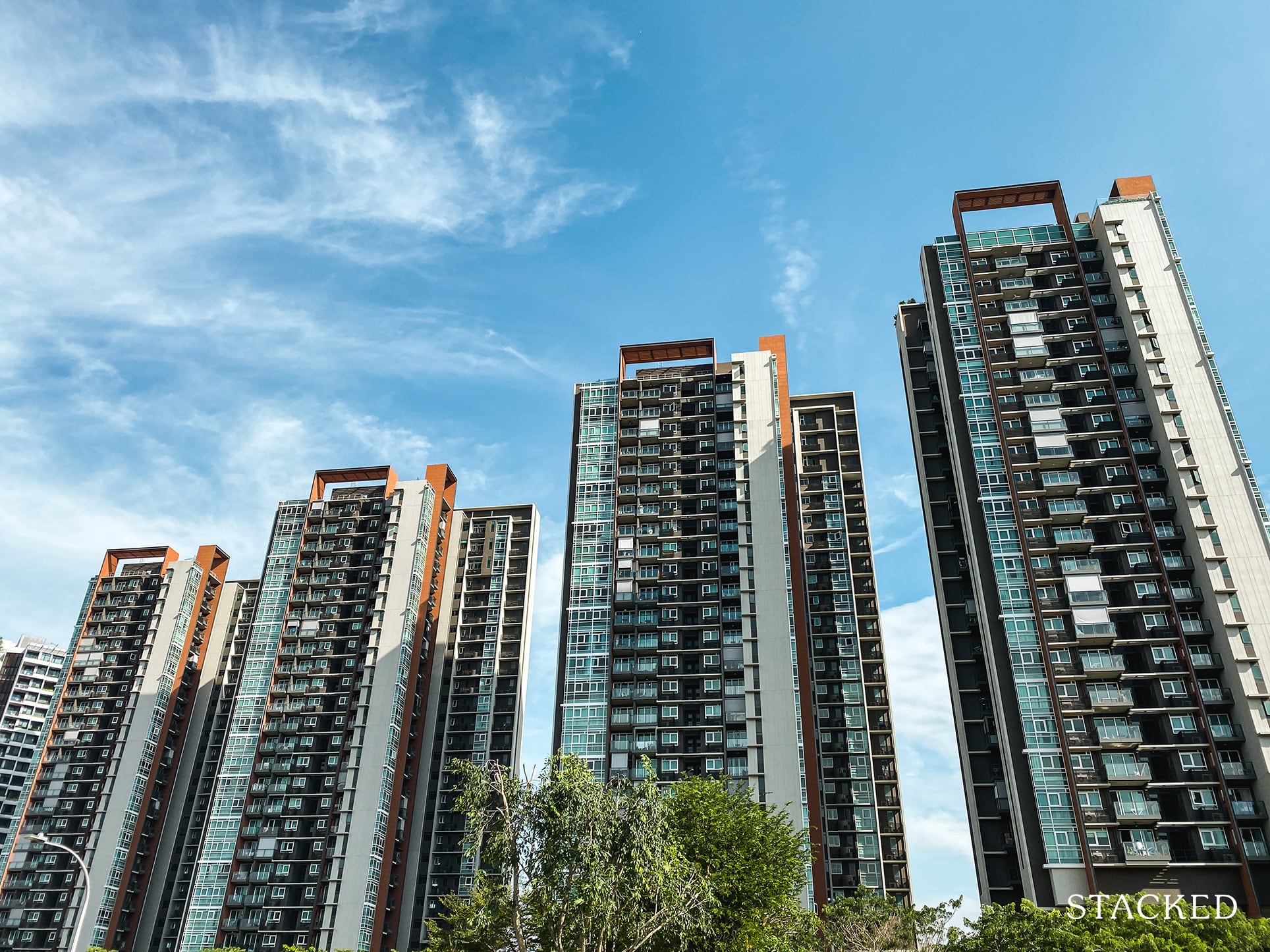 6. D'Nest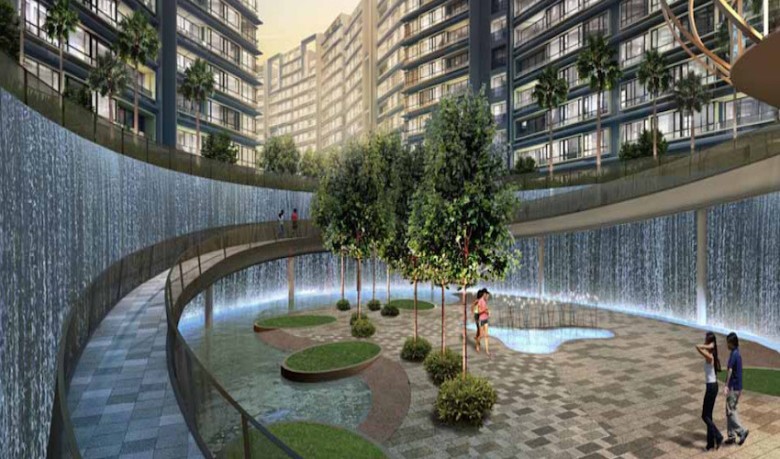 D'Nest is a condominium located at Pasir Ris Grove in District 18. It is a big development, with 912 units but it sits on a big plot of land as well too, at over 400,000 sqft of space. Pasir Ris Grove actually has a number of new developments in the area, such as Coco Palms and the Palette, but D'Nest stands out aesthetically as the design looks sleeker and more modern, which is why it is here on our top beautiful condos in Singapore list.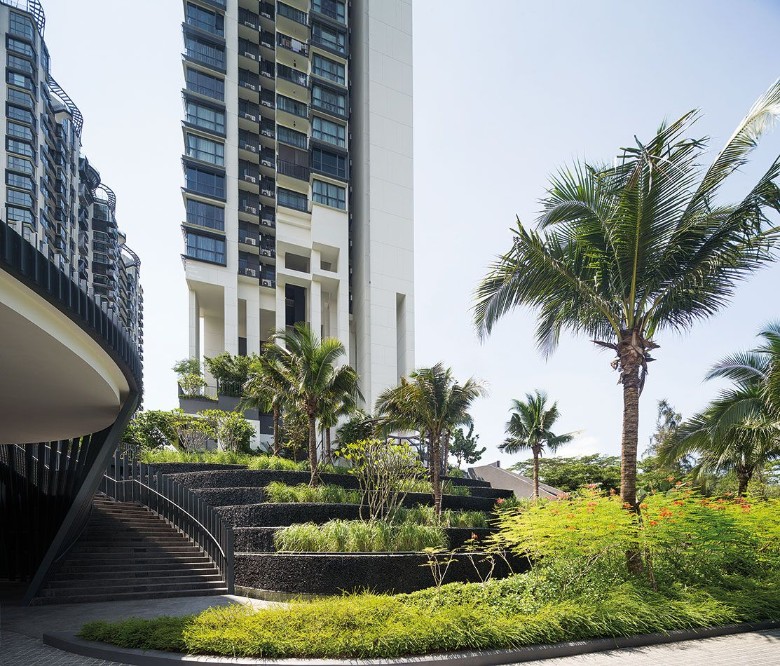 Foresque Residences is a condominium located at Petir Road in District 23. The buildings in the development go up to 24 stories and there are picturesque views of Upper Bukit Timah to be seen from the top. The area is tranquil and views of the greenery within the condo and out makes it of the more beautiful condos in Singapore.
8. Bartley Residences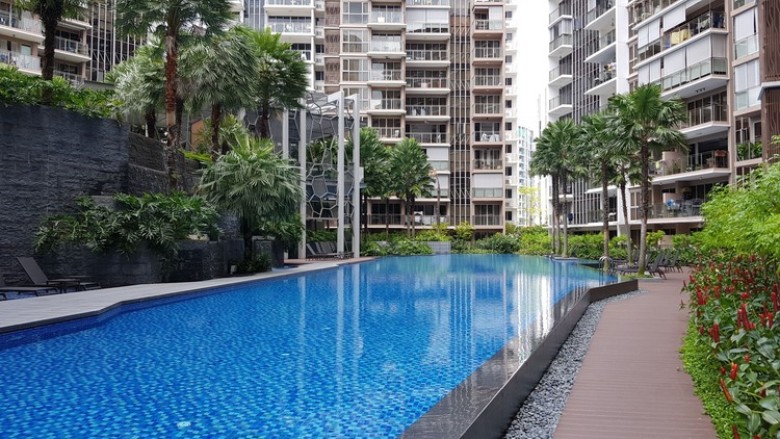 Bartley Residences is a condominium located at Lorong How Sun in District 19. It does not just offer good design, its location is great as Bartley MRT station is just right outside of the development. The design of the blocks look modern and will stand the test of time. Around the pool there is much lush greenery and provides some respite in Singapore's heat.
9. Riversails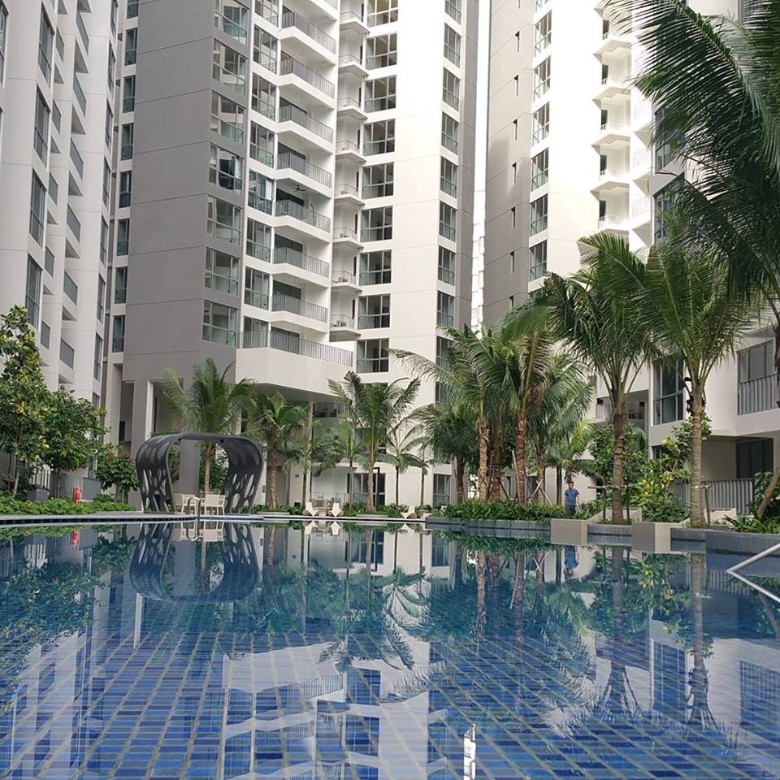 Riversails is a condominium located at Upper Serangoon Crescent in District 19. It offers a waterfront lifestyle living with fantastic views of Serangoon River, Sungei Pinang, Punggol Park and Sungei Serangoon. Inside the development, the resort theme continues with cabanas, floating pavilions and water hammocks.
10. Jewel @ Buangkok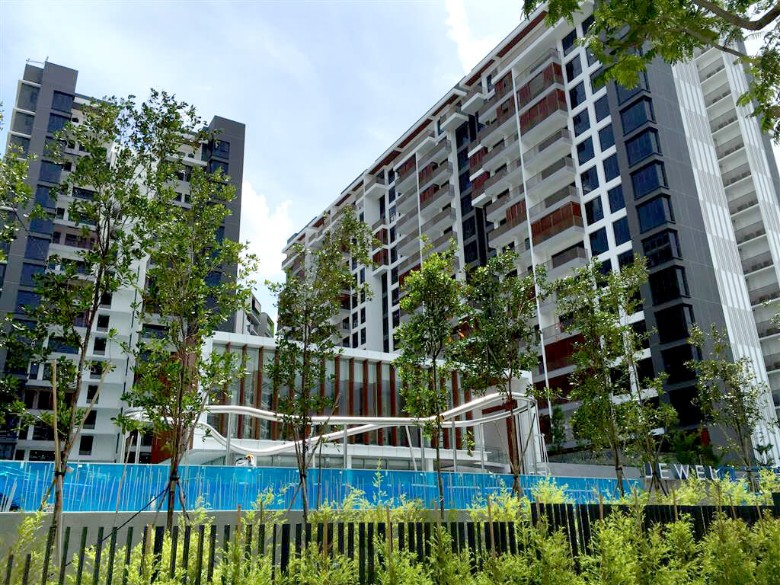 Jewel at Buangkok is a condominium located at Buangkok Drive in District 19. It offers a fantastic location as it is very close by to Buangkok MRT station. The landscaping of this project is considered to be one of the best considering its price point with the unique dual level waterscape and the 6 thematic outdoor cabins.
As always, feel free to reach out to us at hello@stackedhomes.com or leave a comment down below!