IKEA x Swedish House Mafia OBEGRÄNSAD Collection: Our 7 Top Picks For The Minimalist Lover
Editor's Picks
IKEA x Swedish House Mafia OBEGRÄNSAD Collection: Our 7 Top Picks For The Minimalist Lover
WRITTEN BY Adriano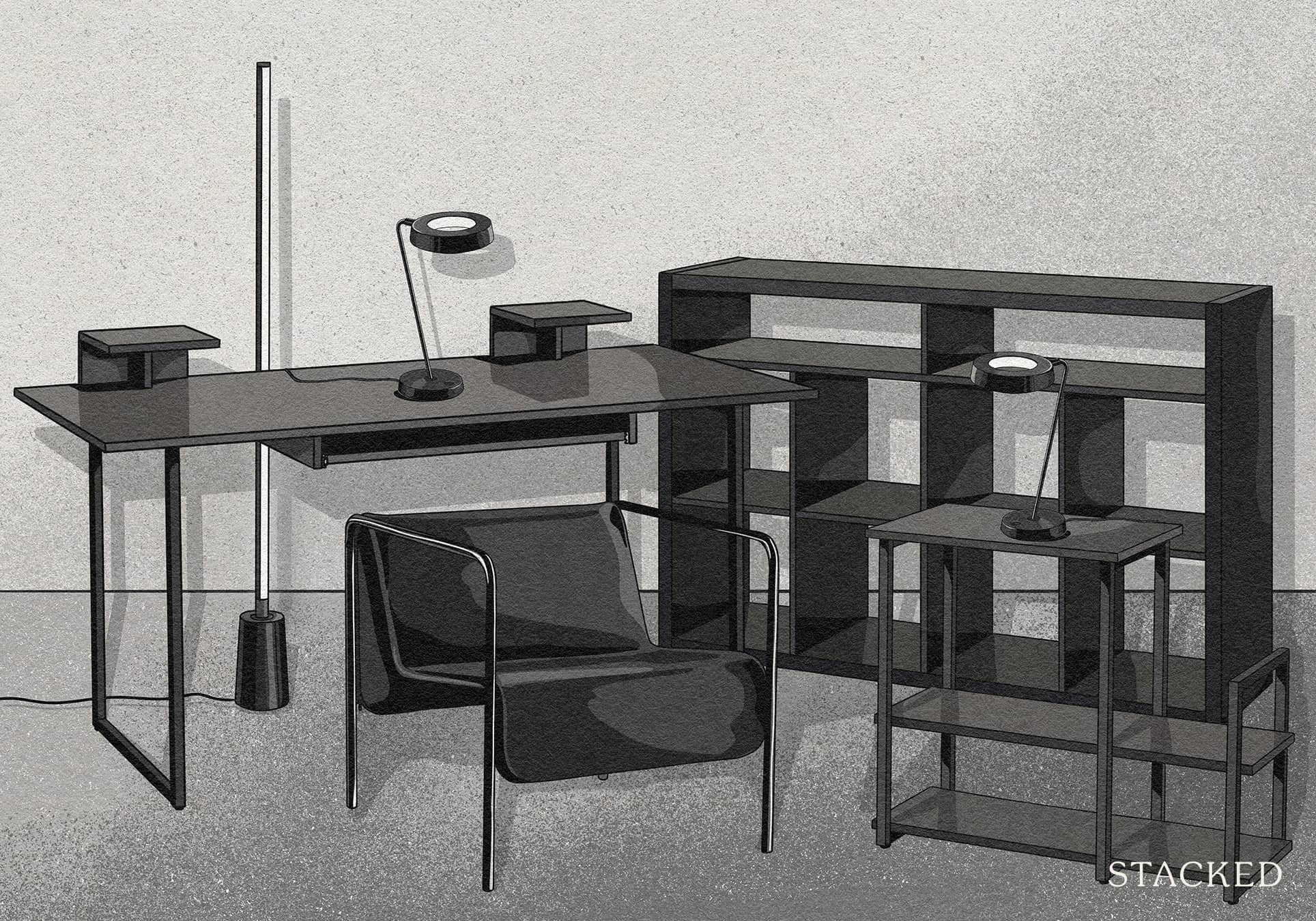 5
min read
I have to say, IKEA is one of the best when it comes to collaborations. For a company that was founded in 1943, they've managed to stay remarkably relevant in such a fast-changing world. (Remember the time when Oakley was still considered a cool brand?) Through collaborations with other companies like LEGO, HAY, and Adidas, and designers like Virgil Abloh, the launch of these collections are always an exciting time for consumers.
And so this time of the year, IKEA has done it yet again. This time, they collaborated with Swedish House Mafia to create the Obegränsad collection (translates to unlimited in Swedish). We were invited down to see the collection for ourselves last week at The Projector at Riverside Point (it's really nice to have proper events again!) – here's a shot of how it looks put together.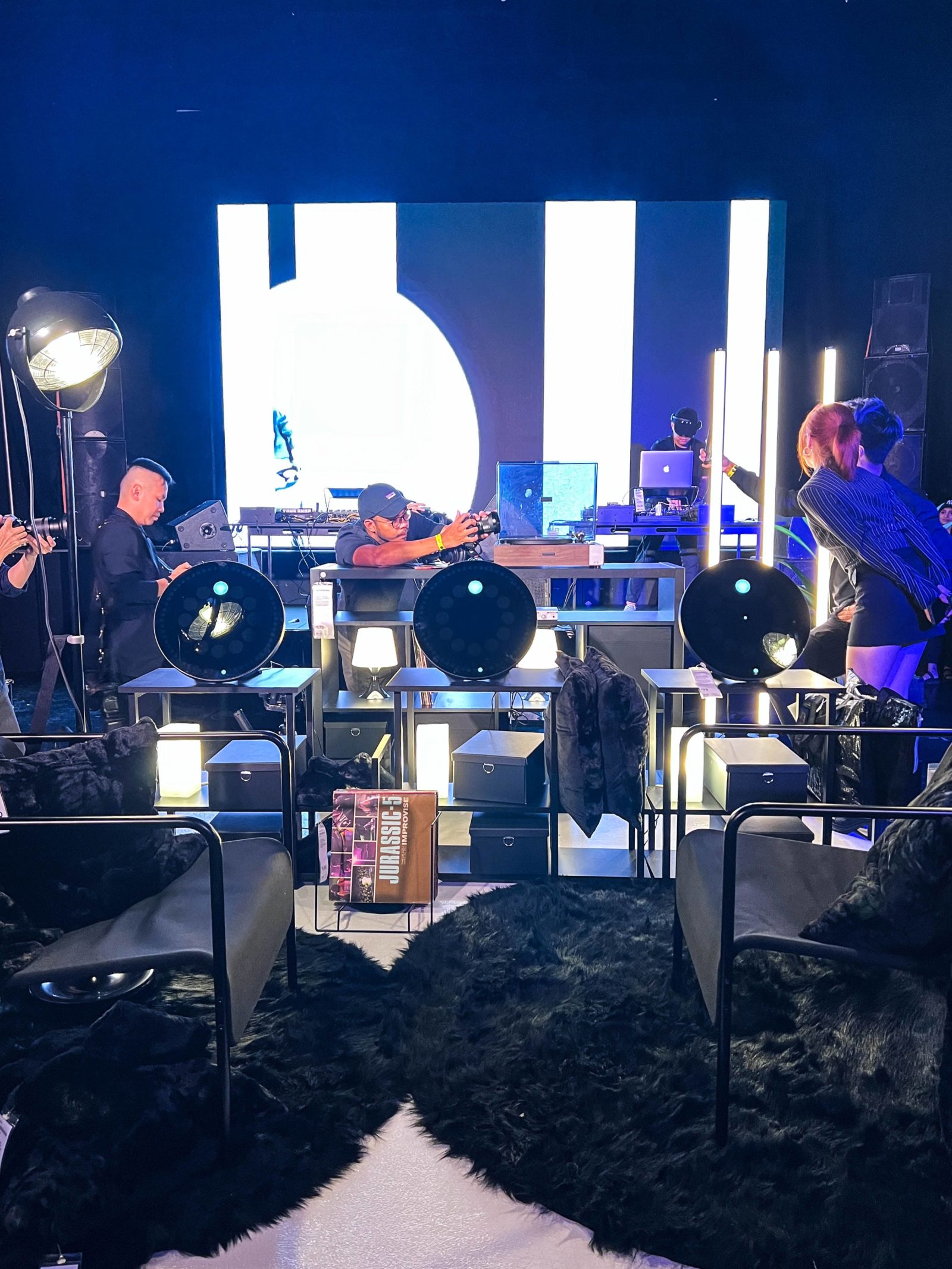 While it may sound like a bit of a surprising partnership to some, it makes a lot of sense when you hear about how they used to hack IKEA furniture to create their own DJ tables and speaker stands.
"We used to find a creative way to make IKEA furniture accommodate our teenage lives as creatives, so the collaboration's purpose was formed around our own personal journey in life", they shared.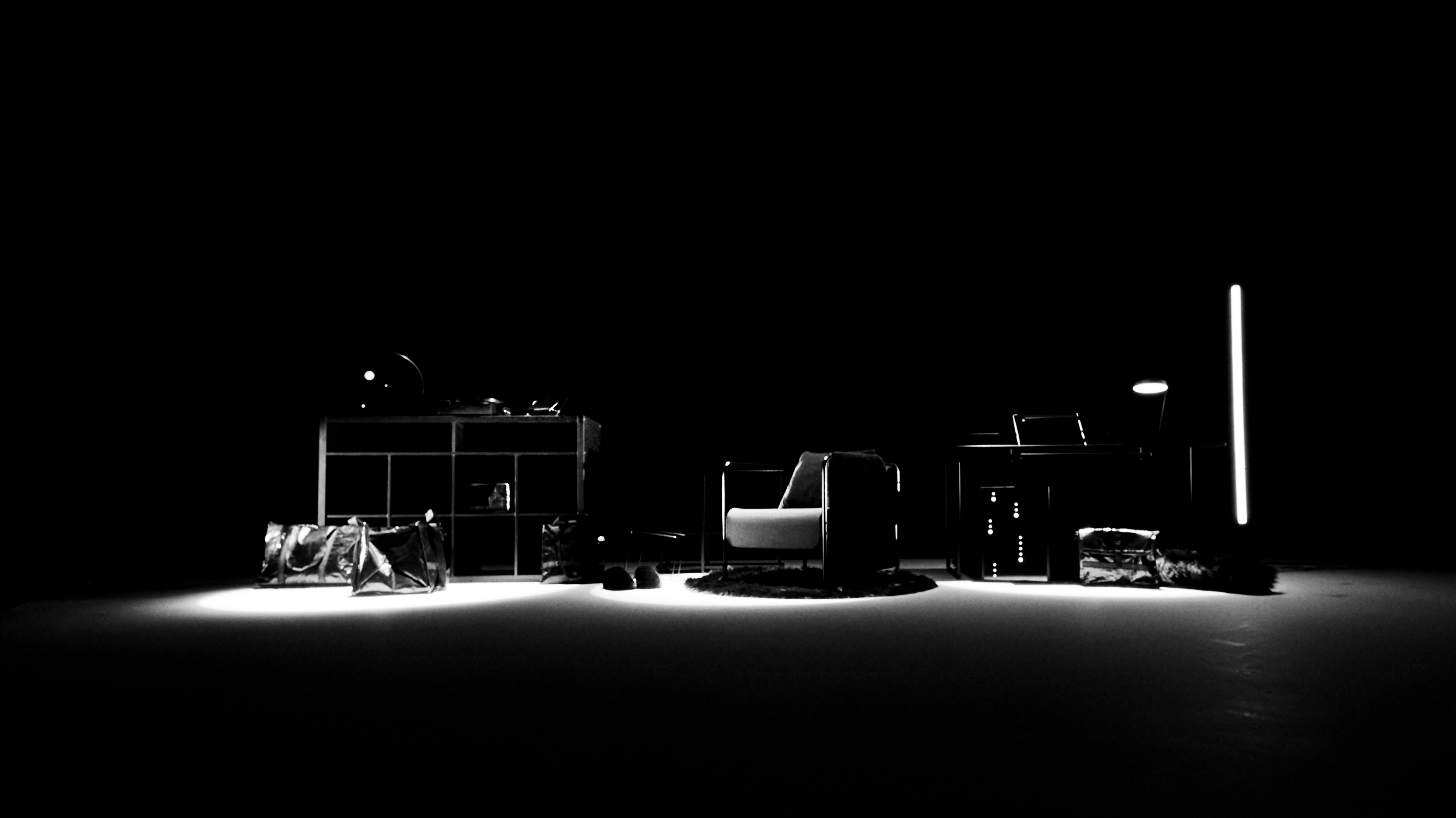 For creatives in the music scene, finding specialised furniture for equipment, etc isn't always easy – and this new collection will definitely be music to their ears. But for everyone else? Well, I won't go through all the more than 20 pieces in the collection, but here are some of my picks for any homeowner looking at select pieces to spruce up their home.
Do note that each customer will be limited to 2 pieces per item, it's a limited edition collection too so don't expect these to last forever!
1. LED Work Lamp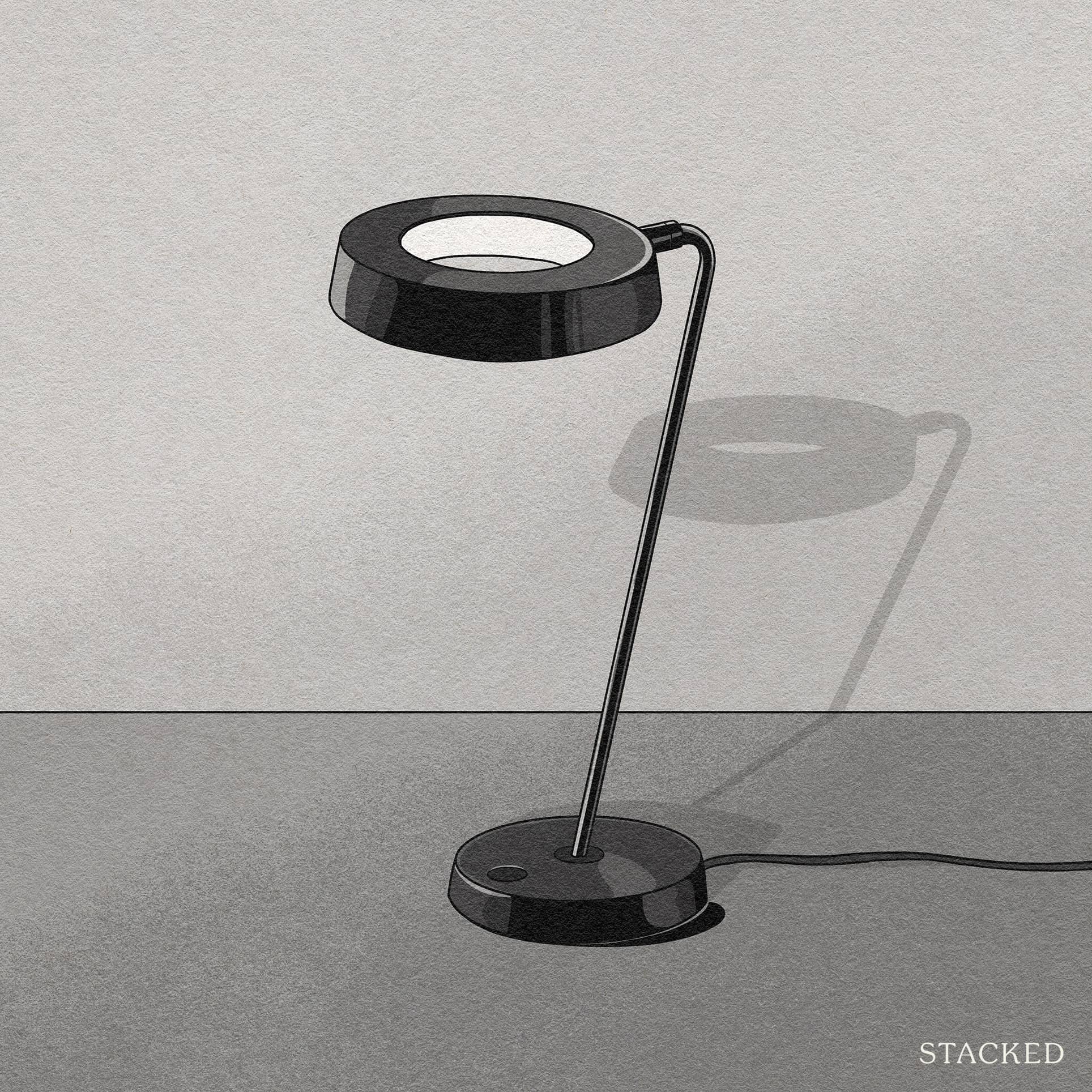 There are table lamps that serve as a decorative piece, and others that are purely functional. Given the matt black powder-coated steel nature of it, I think this piece will blend in nicely with the style of your room, rather than stand out.
It's dimmable, and the ringed look means that you can also use this as a selfie light source, which looks nicer than the brandless ones that you can get online.
2. Shelf Unit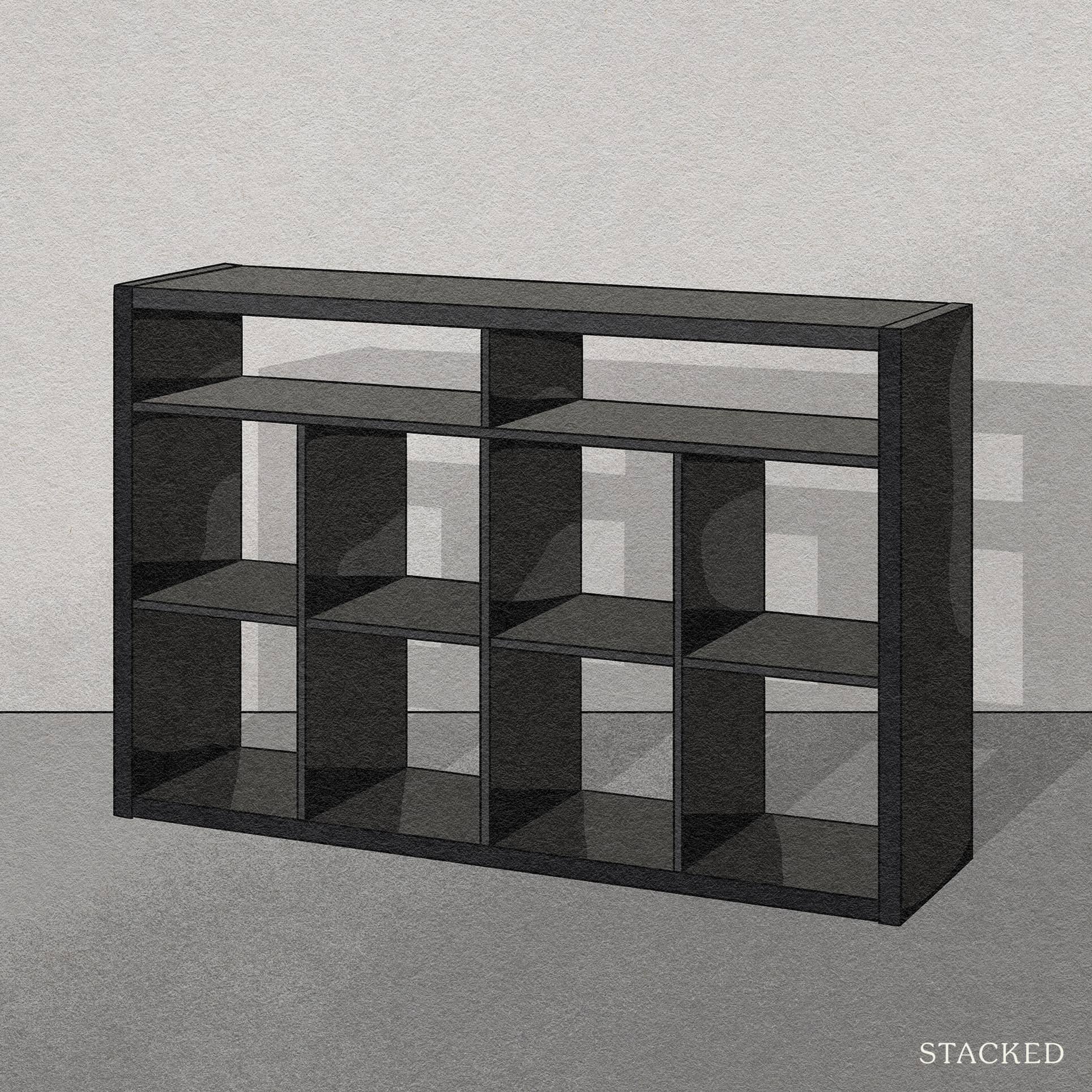 Okay granted, to the casual viewer it's hard to see what makes this really different. IKEA does have all black shelving units like the KALLAX, so this isn't something new. I suppose the additional layer of shelves does make this more useful, even if the height for a DJ booth at home isn't something you are interested in!
3. Desk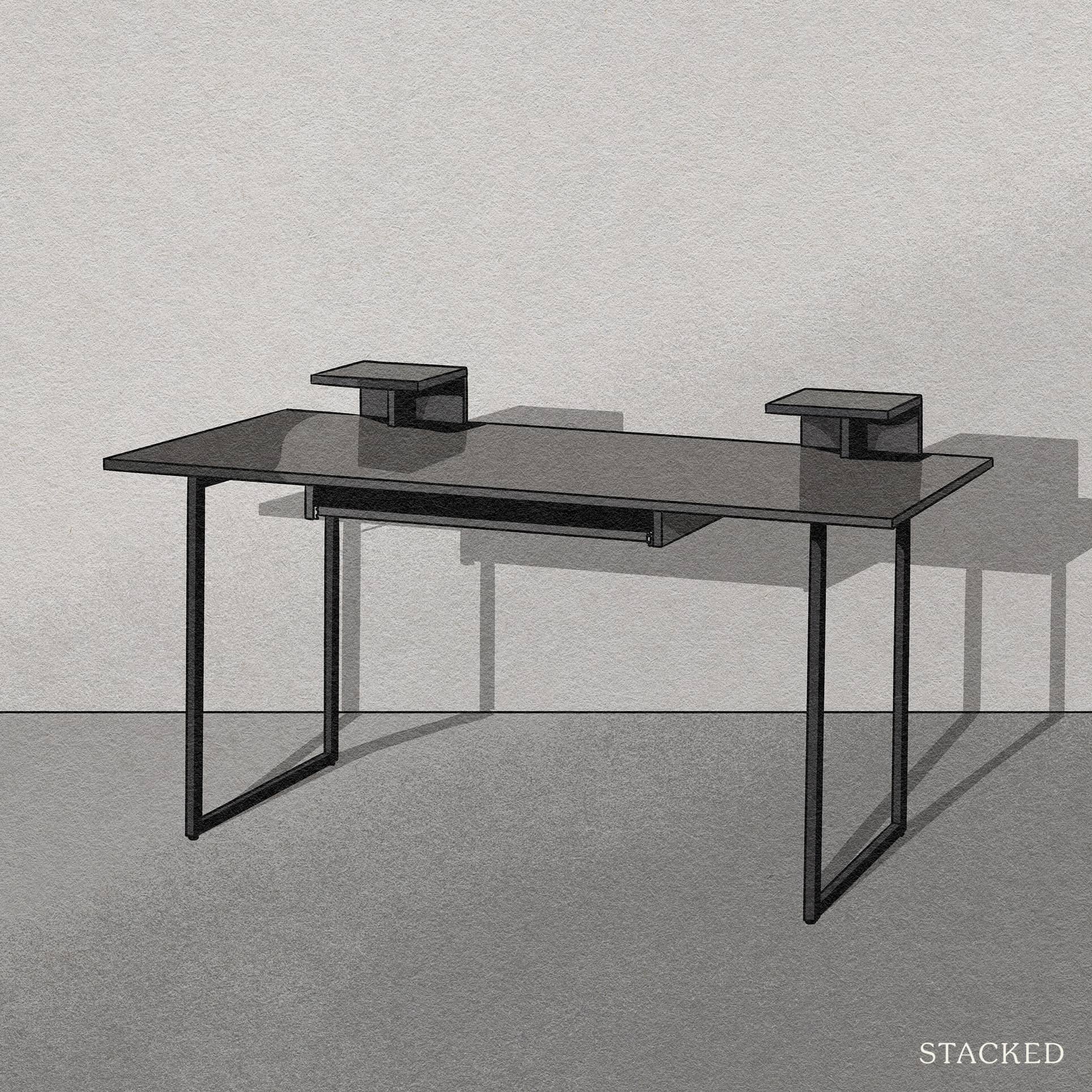 This is another simple piece that not everyone would have a use for with the speaker stands, but it doesn't necessarily mean that you have to be a DJ to make use of it. For audiophiles, this could still be a neater way for your desktop setup (also with the pull-out shelf).
4. Shelving Unit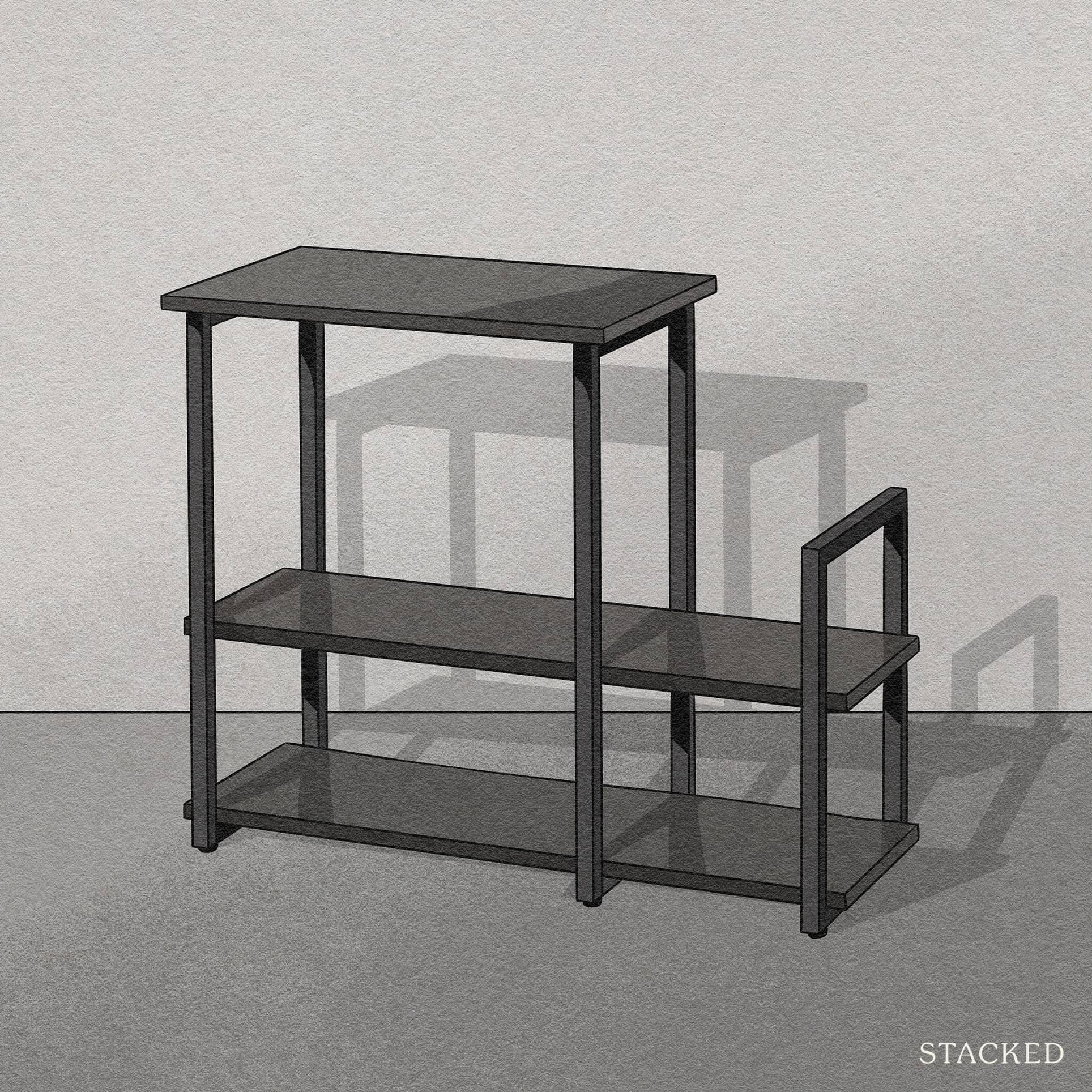 Besides the record player and chair, this is probably my favourite of all the new products. The frame is made out of powder-coated steel, with the boards the standard particleboard. It looks to be a great spot for the record player, and if you don't want something as big as the previous shelving unit, this would be a more ideal purchase.
5. Armchair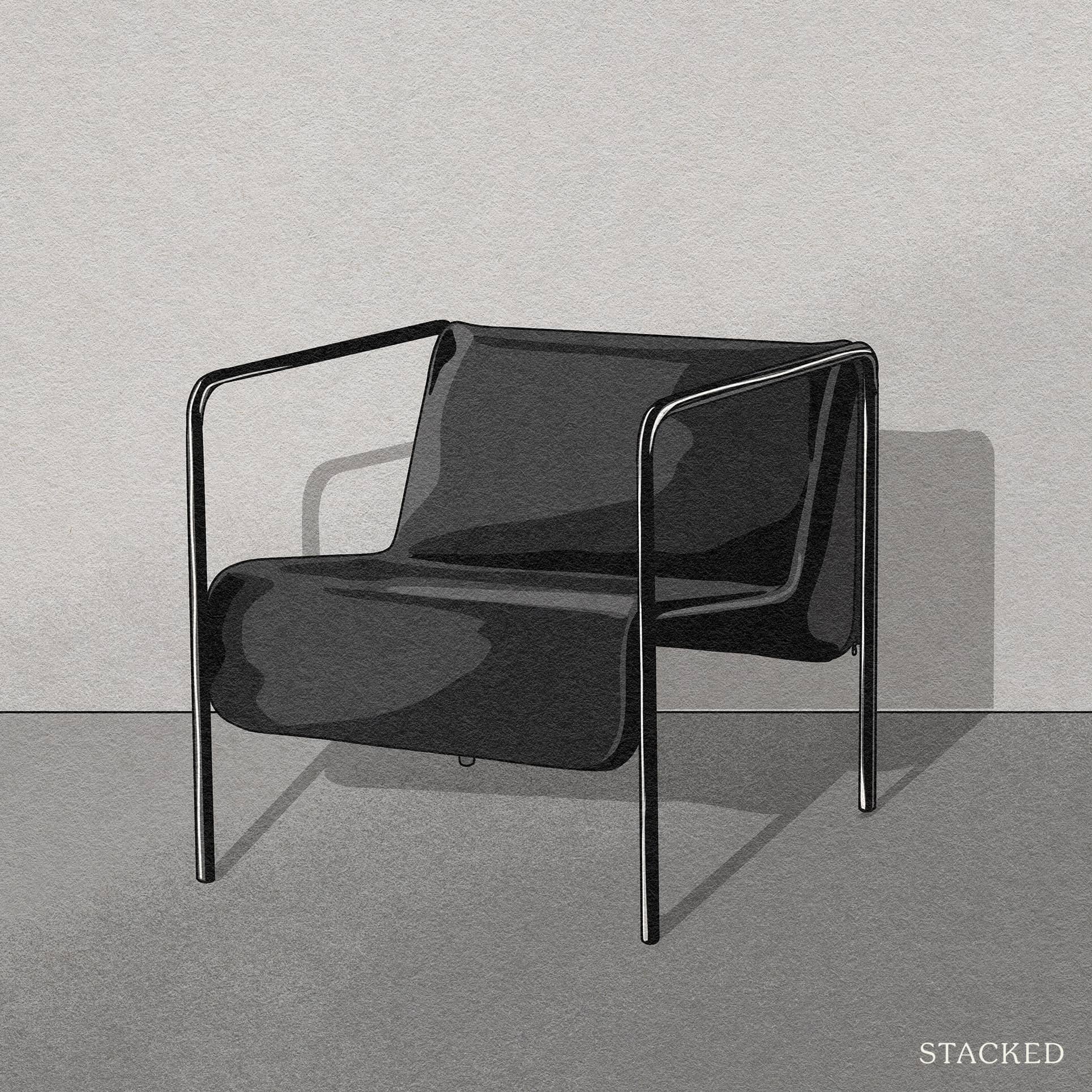 I really like the armchair. It's simple, clean lines, and because it's black it is likely to be more durable as well in terms of upkeep. It is a little bigger in person than you might think, and in my opinion, looks better with a cushion!
There are also straps on the back too so that you can change the firmness of the fabric.
6. LED Floor Lamp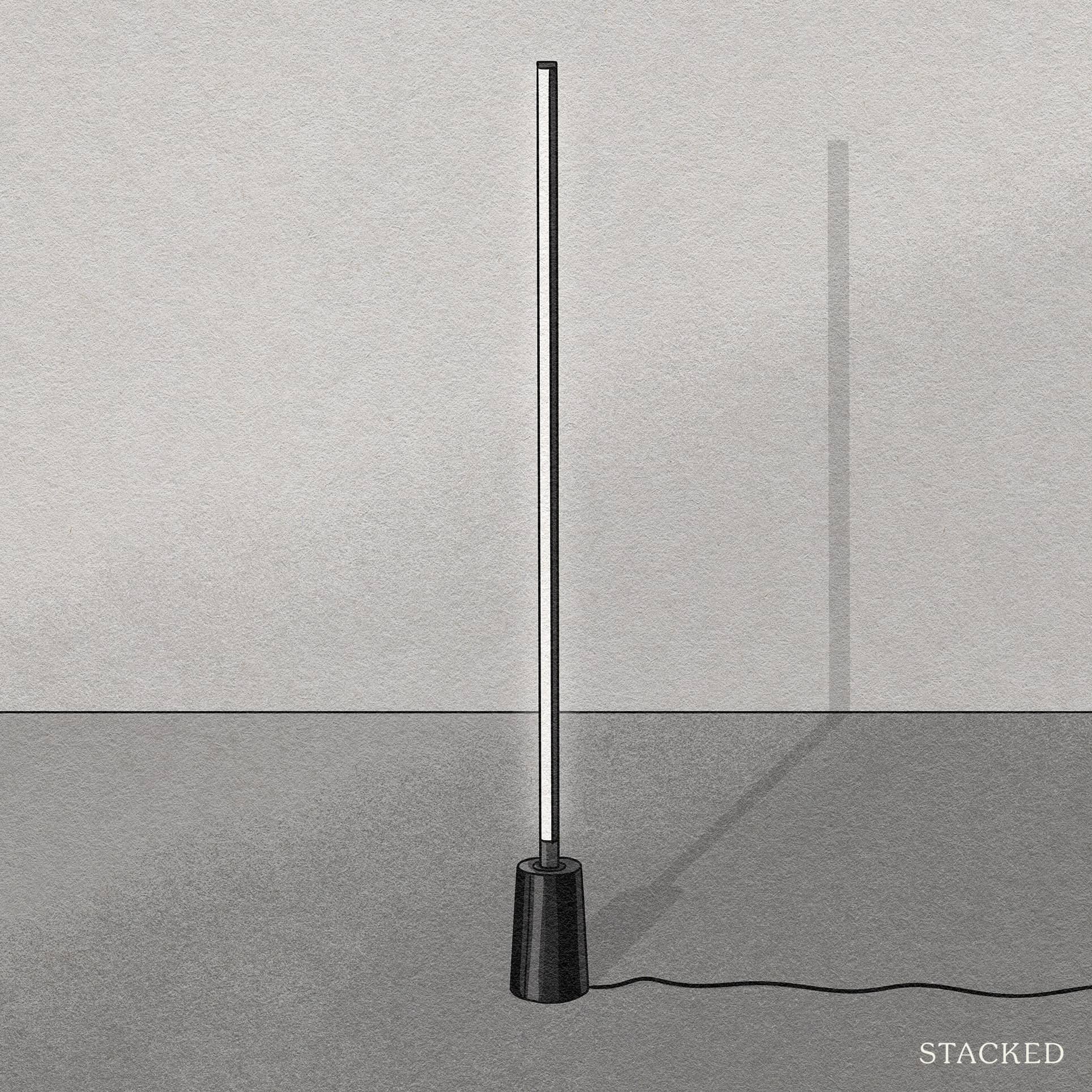 It's not often you see standing floor lamps like this, so it's quite a cool choice. There are different variations of lighting intensity, but to be honest it's not the brightest so I would say to treat this more as mood lighting than a proper light source. I also kinda expected it to have more lighting colours, which is a bit of a letdown for me.
7. Obegränsad Record Player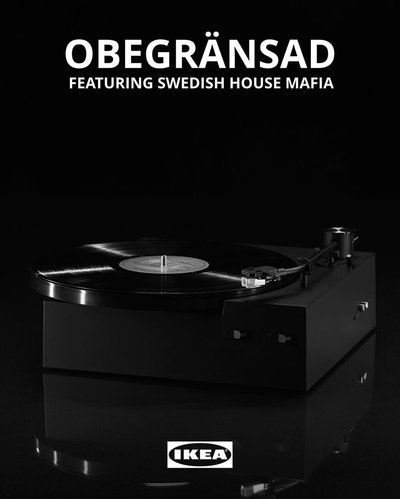 Out of everything, I was the most excited about the record player. It's a simple, minimalist piece that is well-priced (and as you know, the more minimal it is, probably the harder it was to design). Unfortunately, I found out that this won't be stocked in Asia Pacific due to compatibility issues. You can still purchase it from the US (USD$159.99) or Europe though, so all hope's not lost. But I can't say for sure if it can work in Singapore still.
Here's the full collection if you are interested!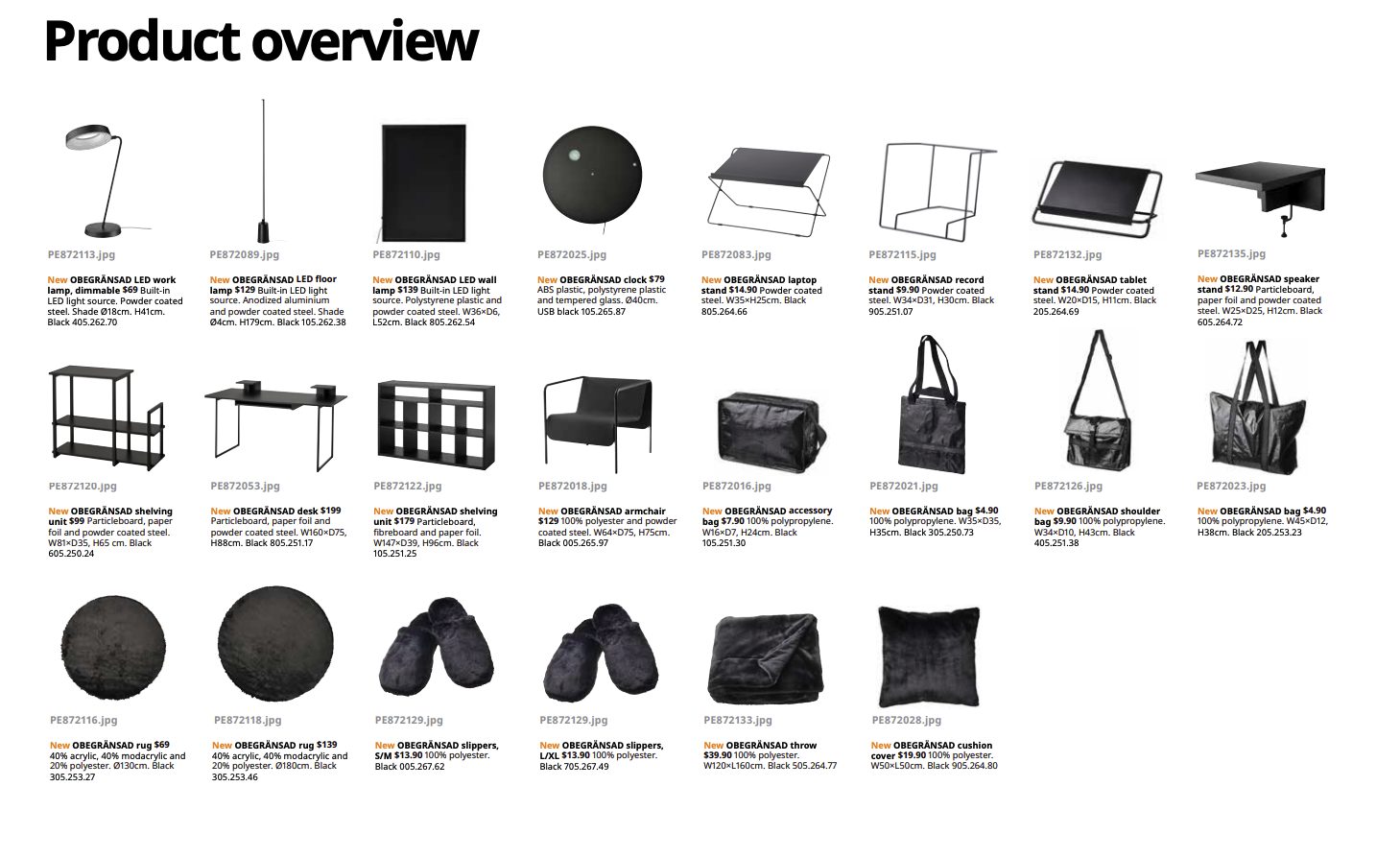 For those looking to purchase, the new Obegränsad collection is launching tomorrow 27 October!
SHARE