A Young Architect Couple's 40-Year-Old HDB Maisonette Transformation: How They Created A "House In The Sky"
Renovation Journeys
A Young Architect Couple's 40-Year-Old HDB Maisonette Transformation: How They Created A "House In The Sky"
WRITTEN BY Stacked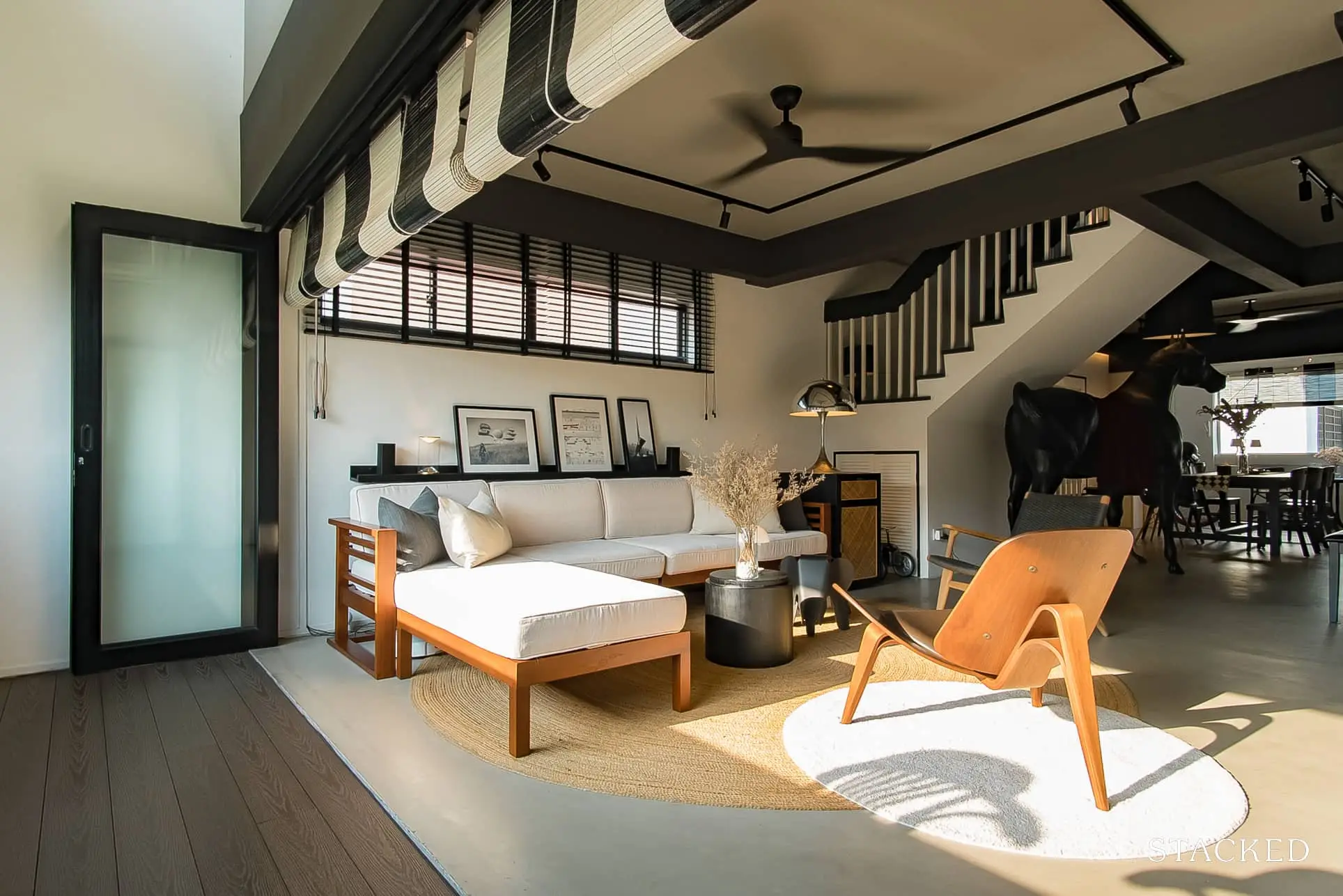 6
min read
Overlooking the calm Kallang River in Potong Pasir is an old maisonette that's nearly 4 decades old with a story to tell. Sitting at the top of a four-story block, this home offers great views of the river and the unique blocks of the area. When the owners, a young architect couple, first laid eyes on the place, its tired and worn-out appearance was evident. However, they looked beyond the surface and saw potential. Their vision? To transform it into a modern, comfortable home, optimising natural light and ventilation.
Join us as this couple shares how they changed an old HDB unit into a bright and airy 'House in the Sky'. They talk about the ups and downs of the process, where they got their ideas, and the things they learned. If you're thinking of giving a fresh touch to an old space, or just curious about home design, this chat is packed with helpful tips and stories.
Tell us about your home, such as where is it located. Was it brand new when you received the keys? If not, what made you decide to buy it?
A near 40-year-old Maisonette located in Potong Pasir along the Kallang River. The unit occupies the top 2 floors of a 4 storeys block, with an unblocked view towards the Kallang river on one side and the courtyard with a backdrop of 'mountain' sloping blocks of Potong Pasir. The top floor also enjoys a double ceiling height which makes it a triple ceiling height of 8m at the highest point for a double-storey unit.
Being architects by training, we are able to quickly identify the potential of the space when we first visit the unit despite its tired condition.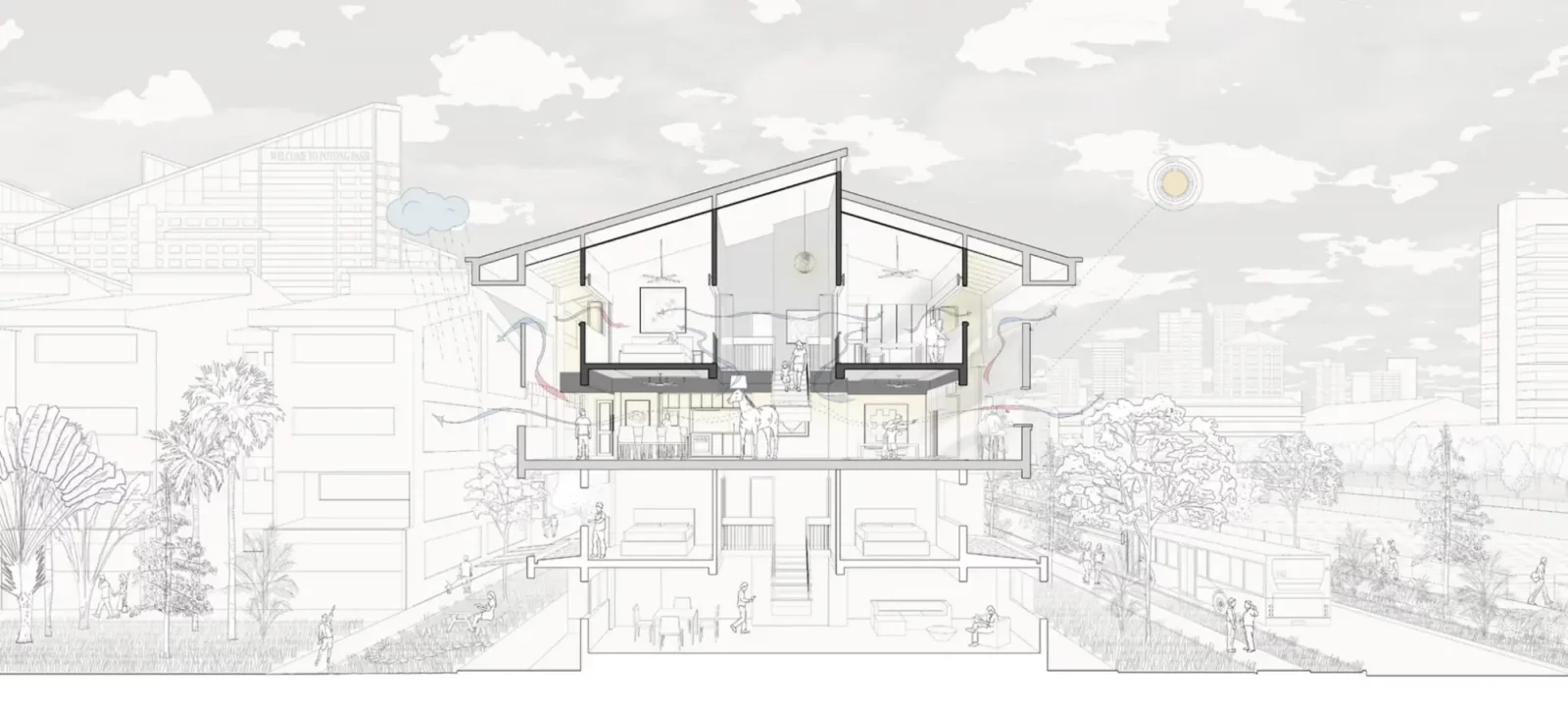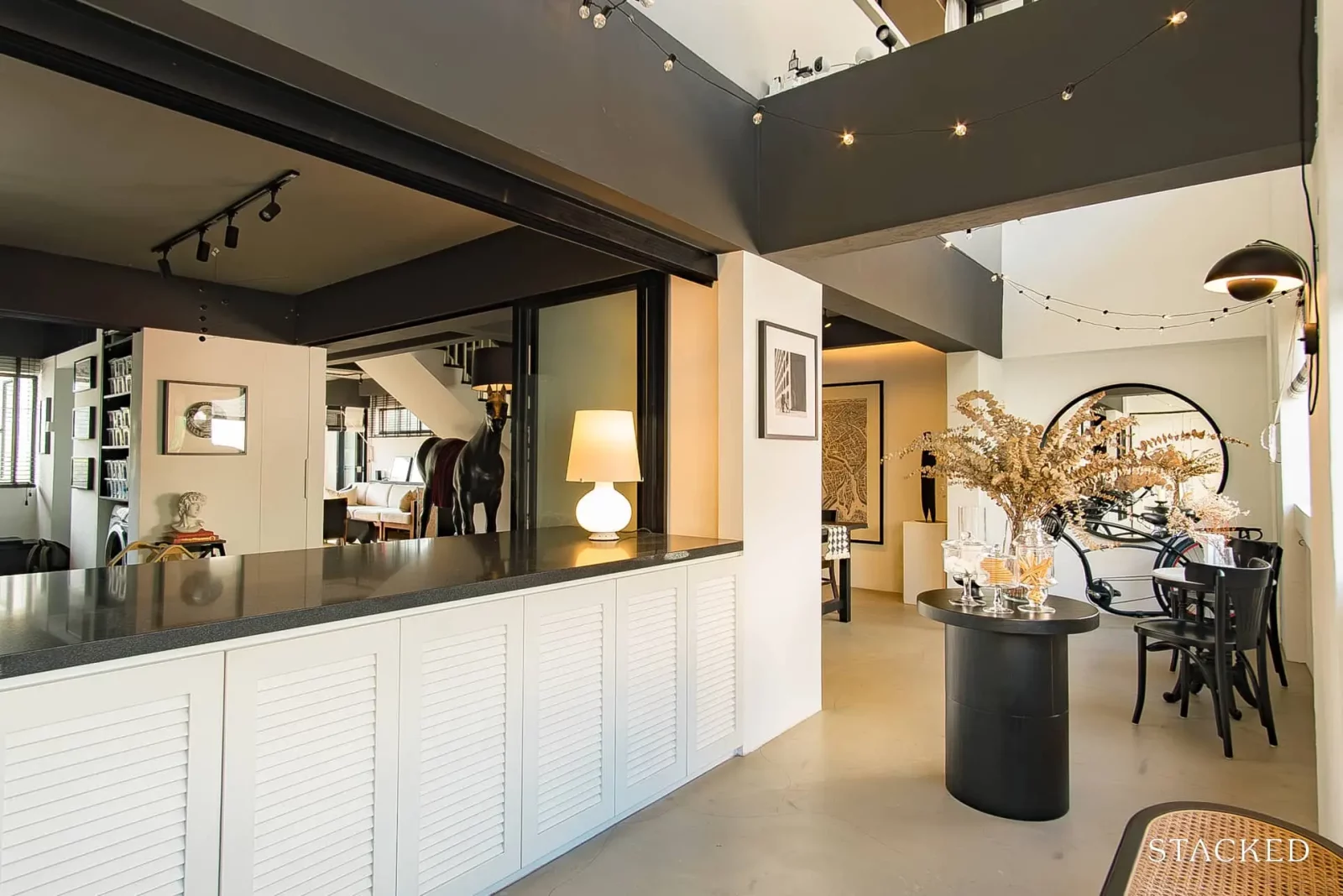 Who is presently staying in your home?
A family of 3. Couple in mid-30s and a toddler.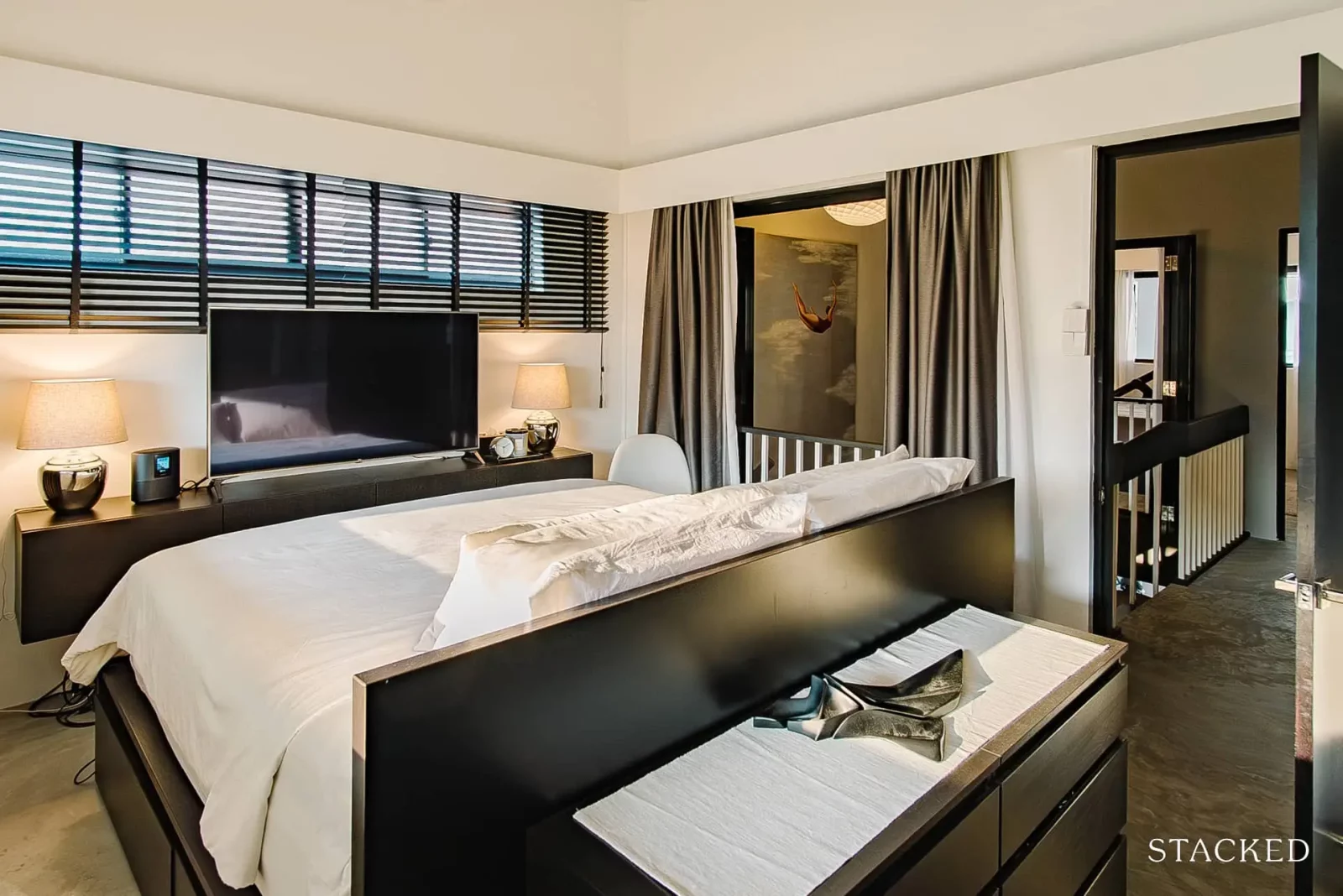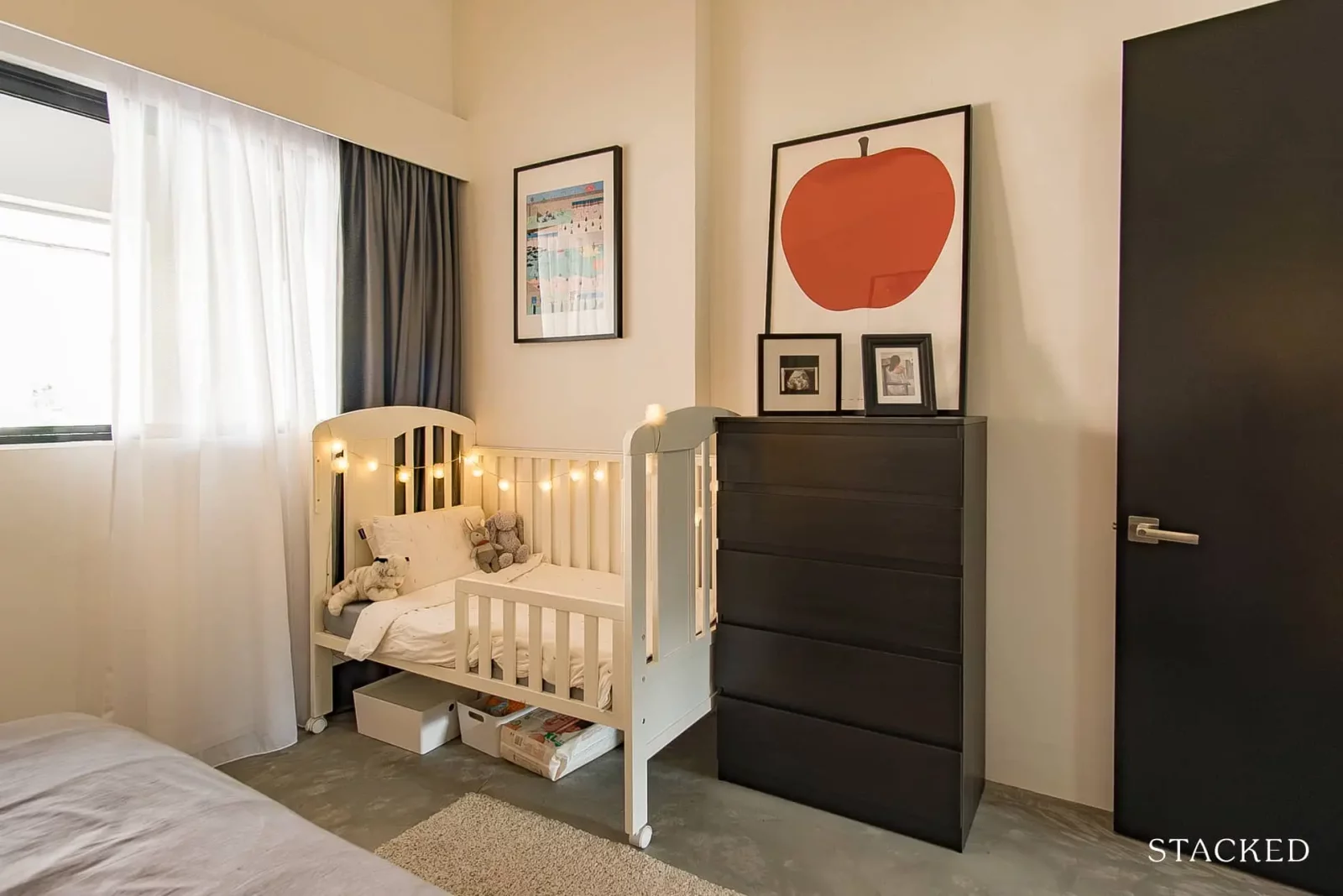 What was the initial budget you allocated for your renovation? Did you have to allocate more sometime later? If so, why?
We allocated 100k and were able to achieve it as every element was built according to our drawing set tendered out.
Was the final outcome similar to what you envisioned before the renovation project started?
Yes, we followed the concept of the 'House In The Sky' with minor alterations along the way when the actual site condition did not match up with the plans provided by HDB.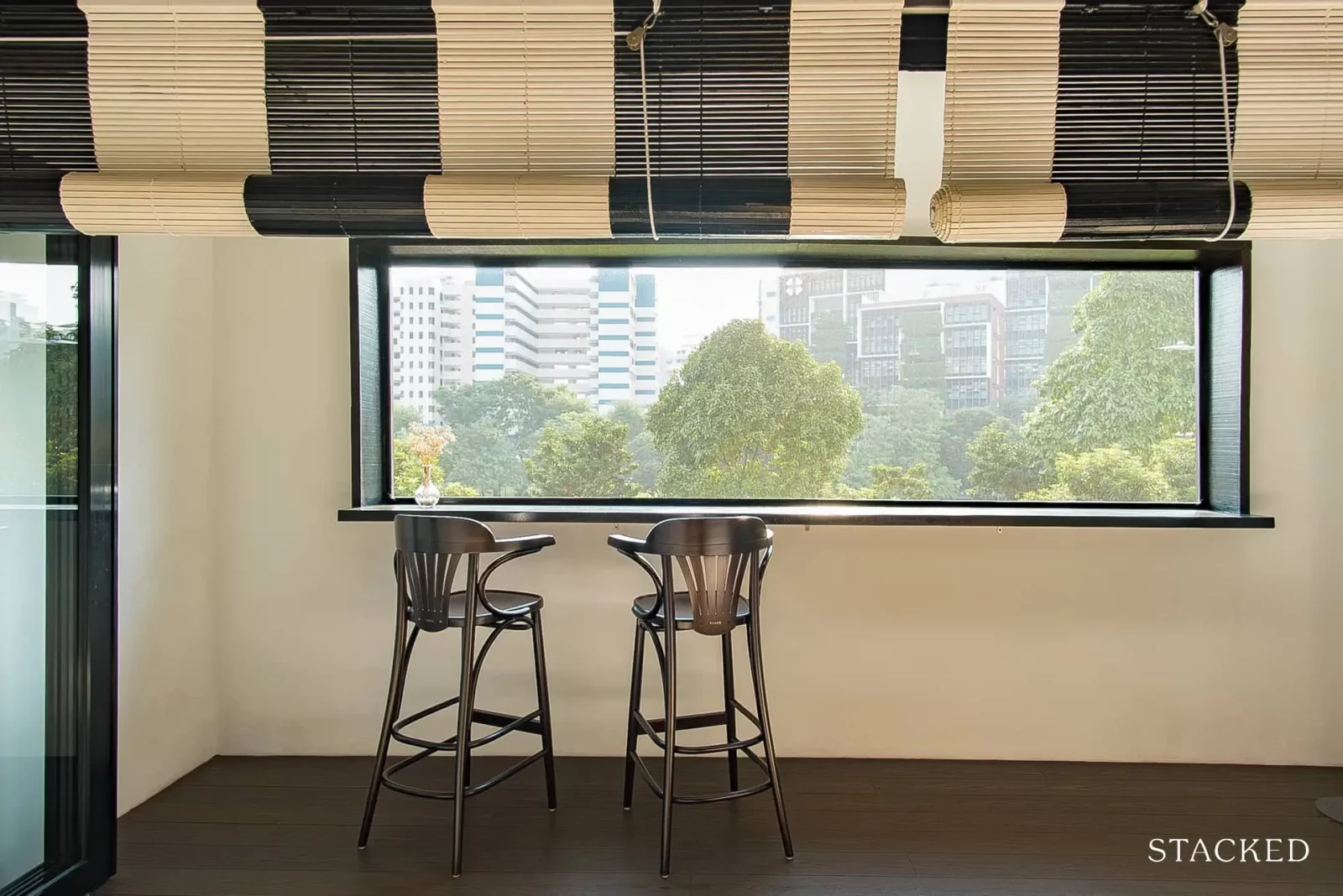 What were the greatest challenges you encountered, and how did you overcome them?
The inflexibility of builders and lack of passion to pay attention to details and workmanship as most of them prefer to stick to the typical details/treatment.
What inspired the design and style of your renovation?
We wanted to bring back the glorious days when these old housing flats were designed with passive environmental strategies to create comfort; such as natural ventilation and daylighting. To achieve this, we used subtraction to create more with less, taking away walls and pulling back the upper storey floor away from the facade to create verandahs that would help insulate the resting areas. Comfort becomes the new luxury.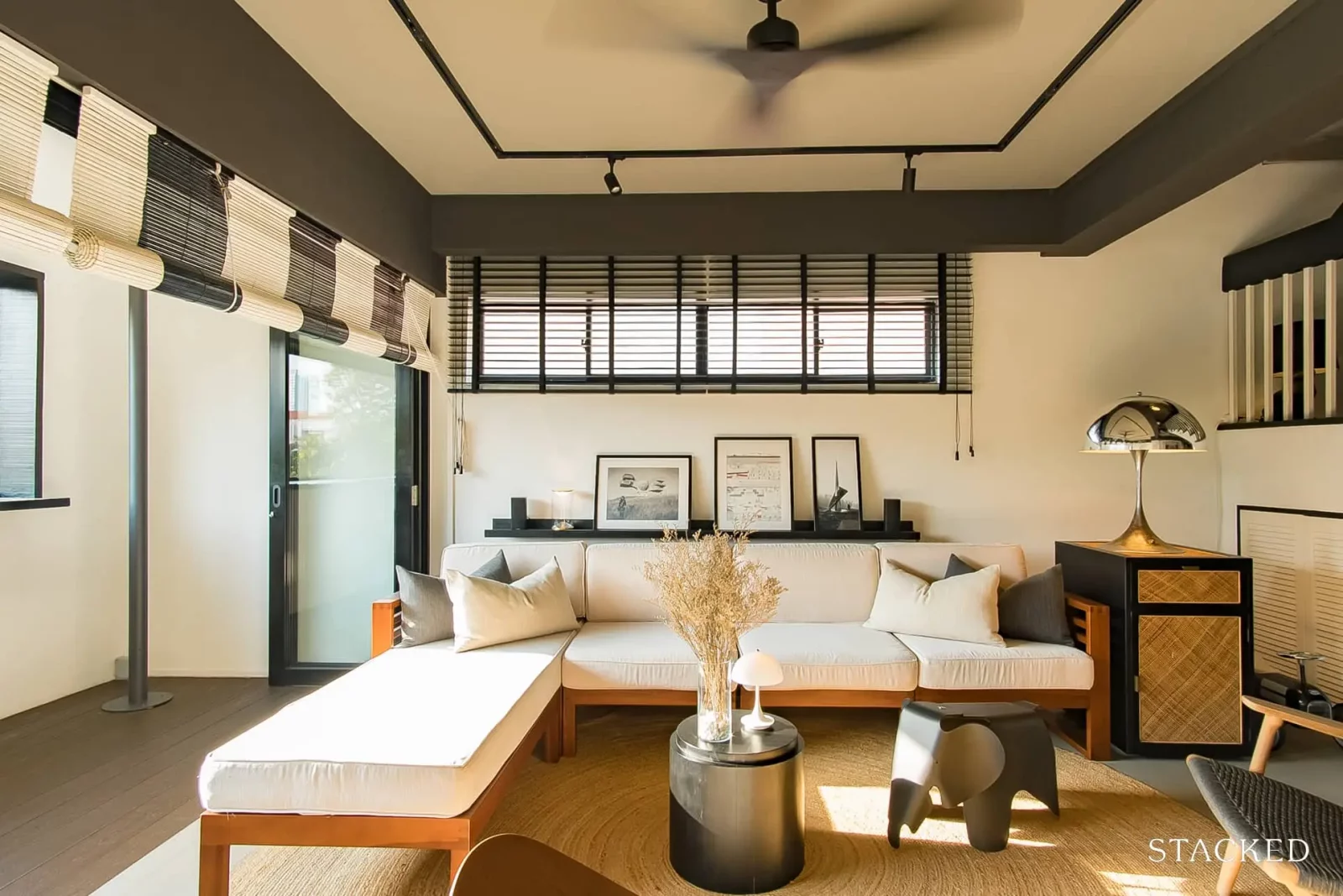 Private and public areas are split across two levels with resting areas on the upper storey; a "House in the Sky". The illusion of the floating house is achieved through highlighting the house in grey supported by dark beams in contrast with the rest of the areas in white. At night, periphery lights detach the house from the external walls, creating a house within a house.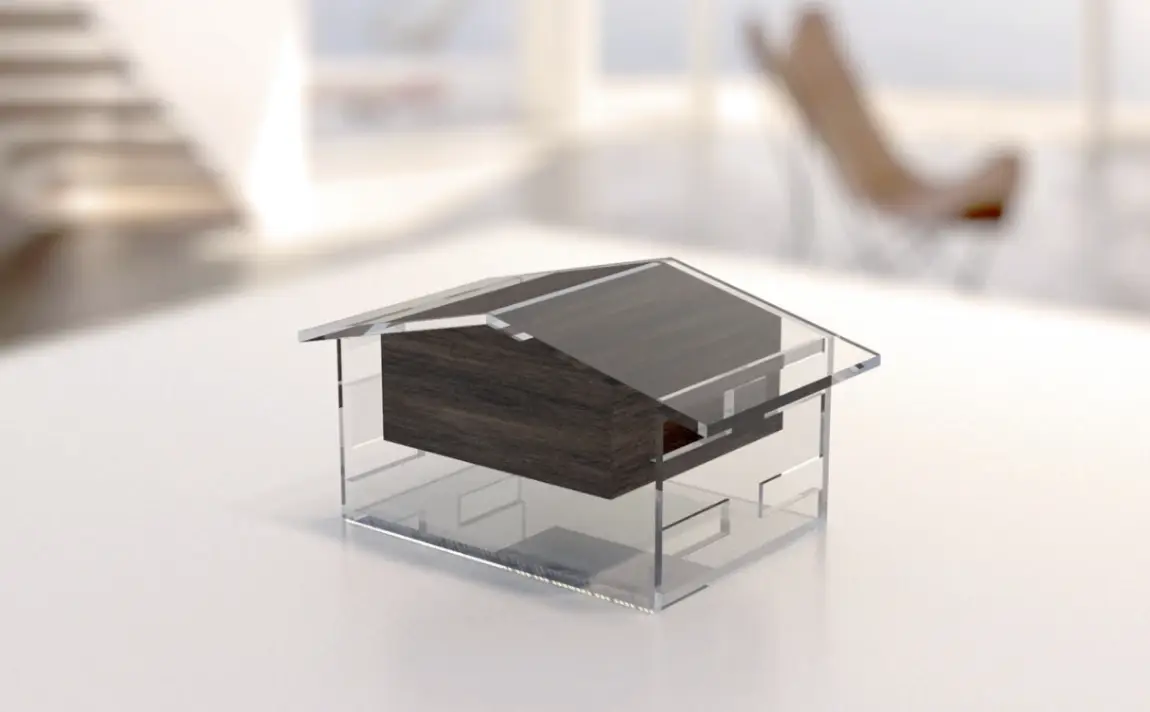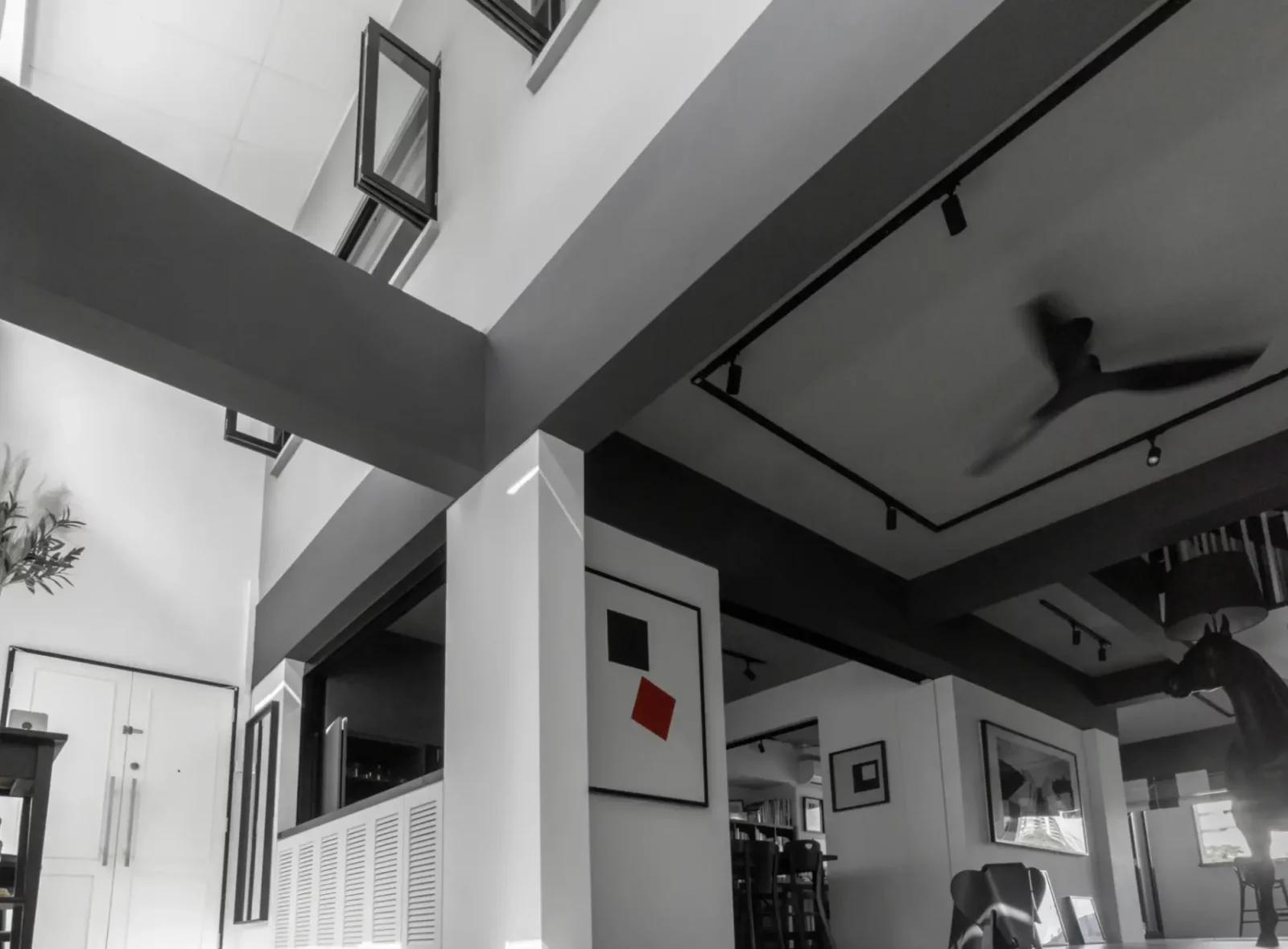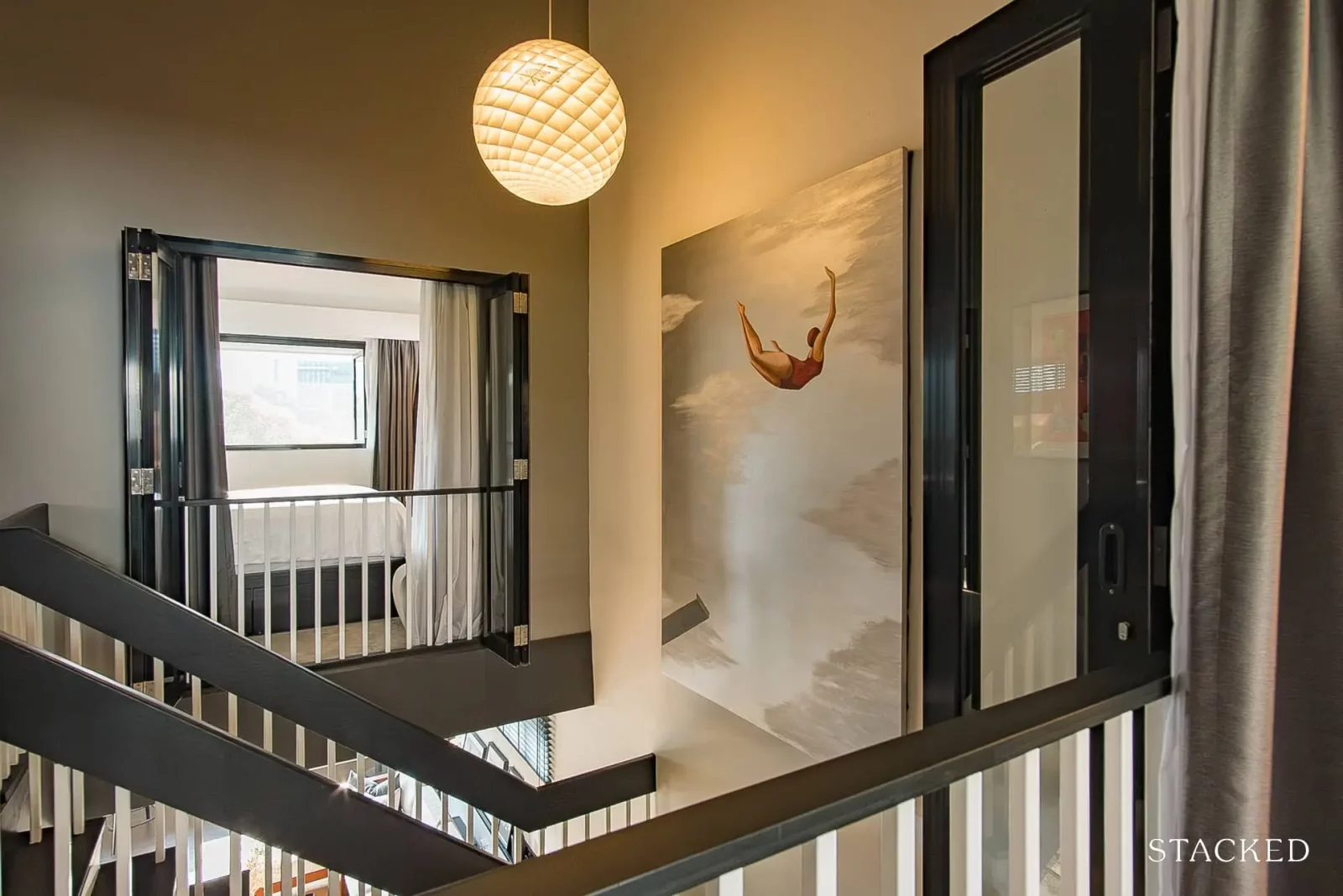 Were there any changes to the home's layout compared to the original floor plan? Please describe and let us know why you changed it. Can you also provide a picture of the before and after floor plans?
Yes, the major change of swapping the kitchen with the study room improves the relationship between the dining and the kitchen.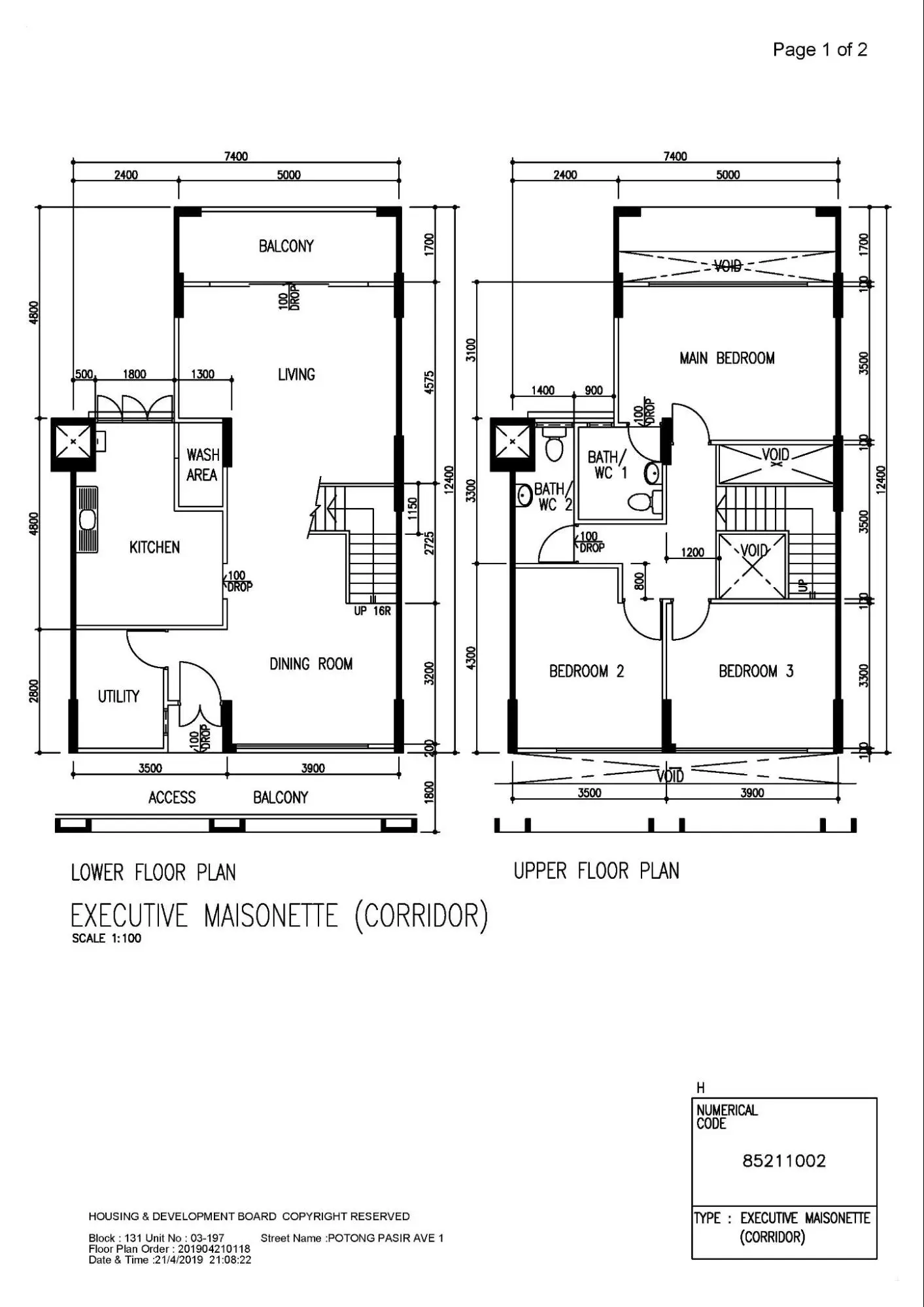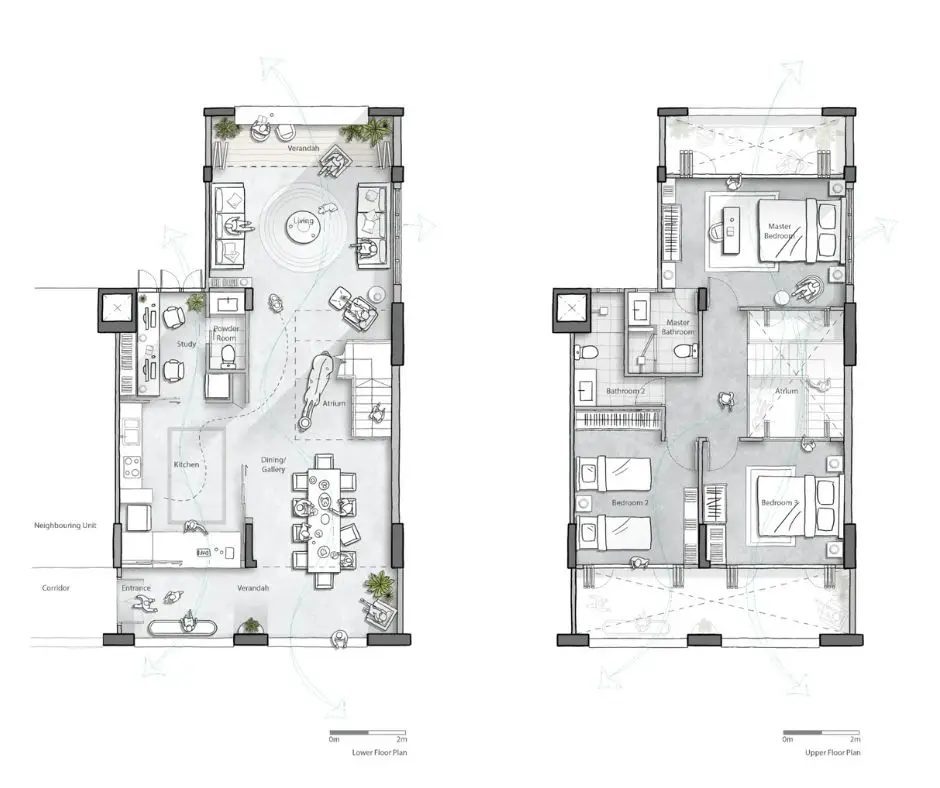 7. Can you please tell us what major changes were made to each room? (Please modify or add more below as appropriate to your home)
Stairs Atrium
We created openings to help bring natural daylight into these deep spaces, at the same time allowing cross ventilation to help cool the house.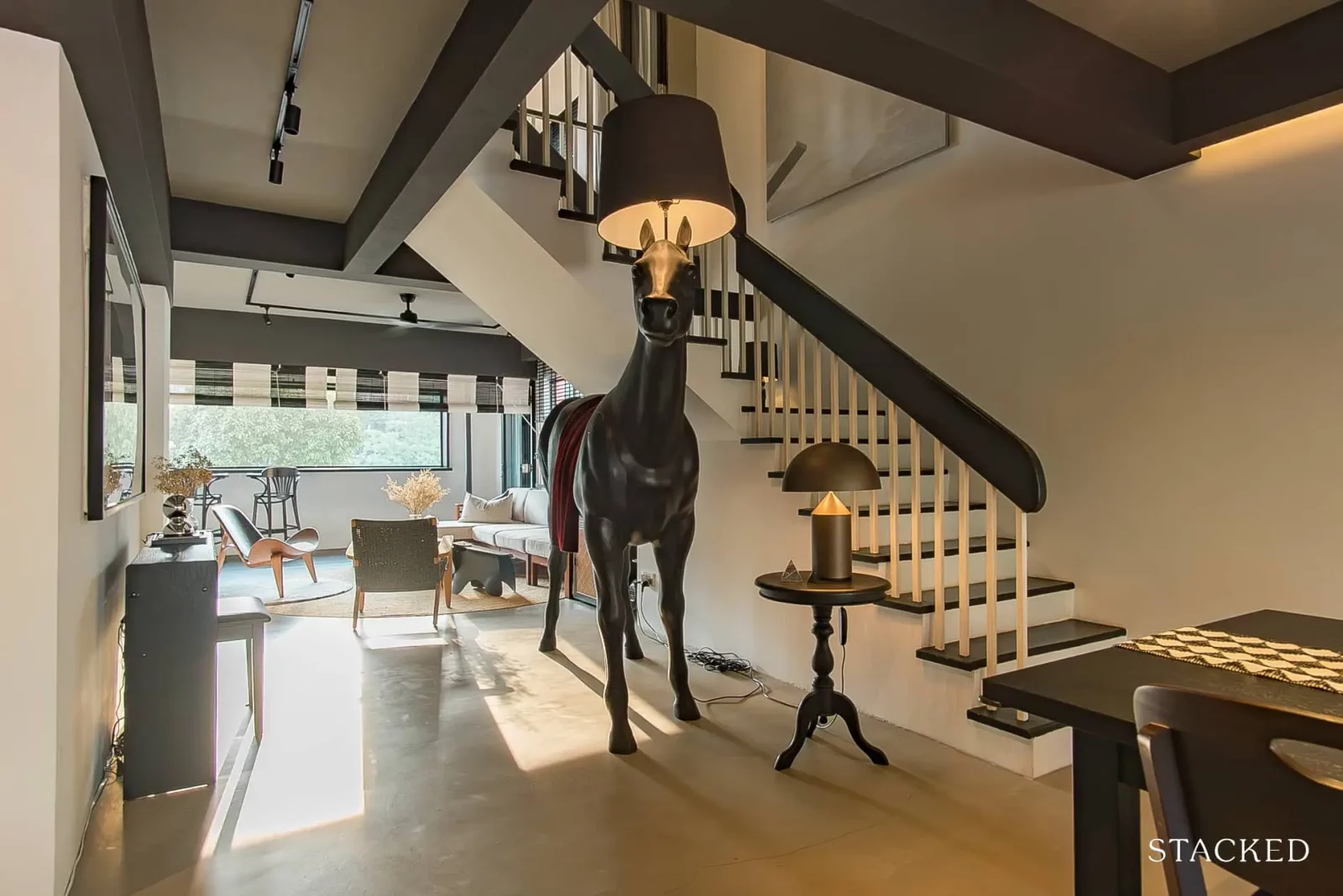 Facade
We removed all external windows to allow maximum airflow throughout the house. Insect screens were used to keep the pests out while allowing air to pass through.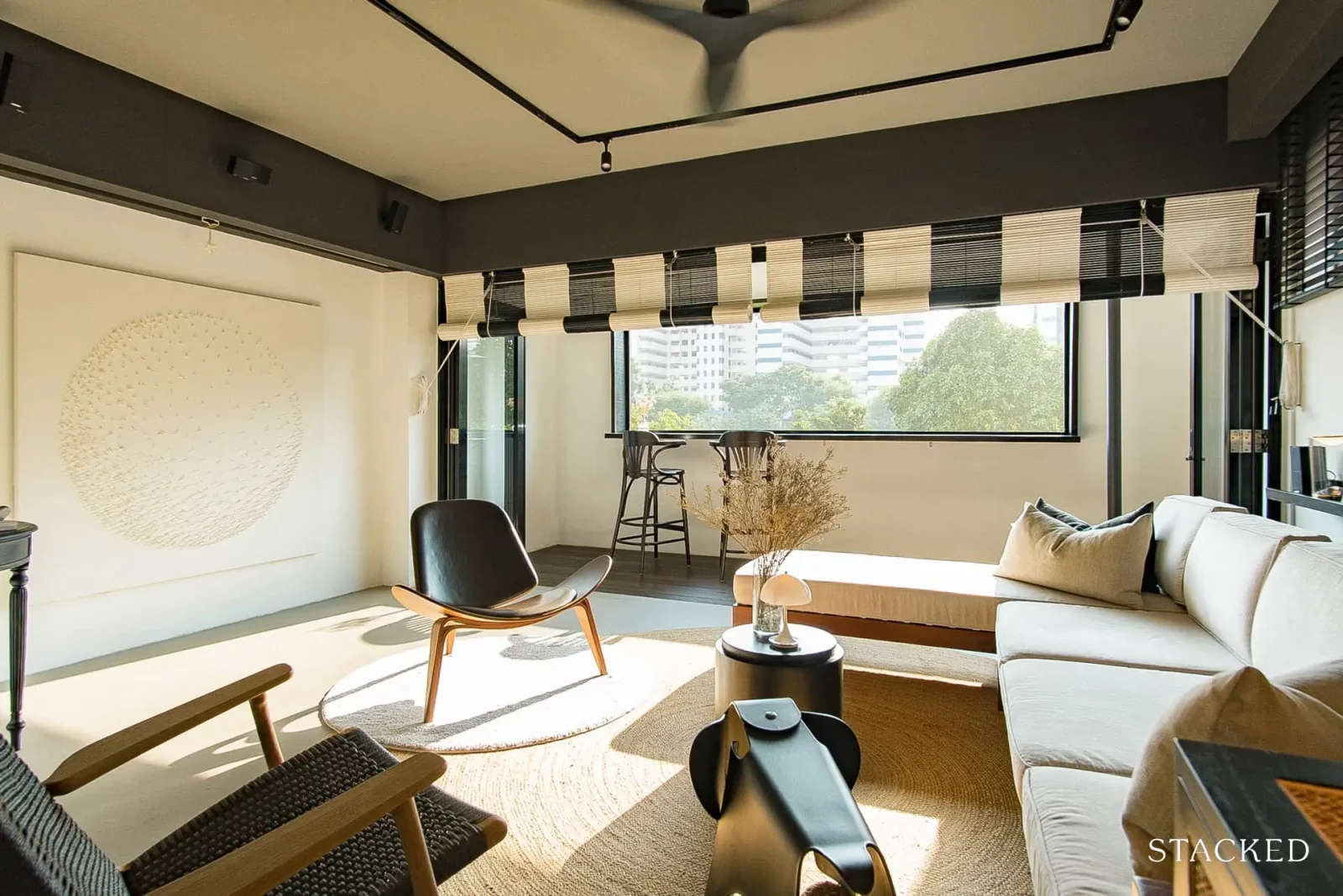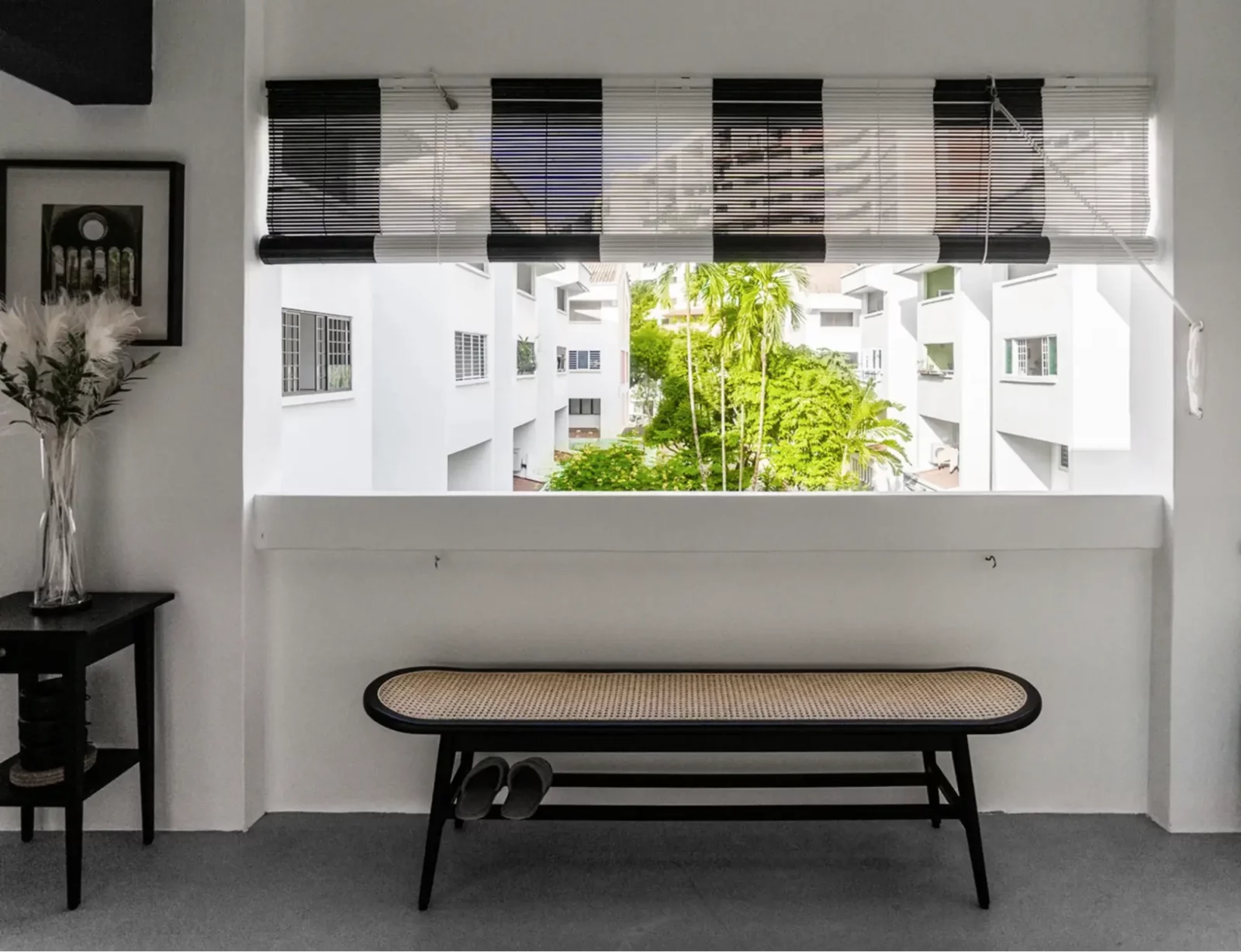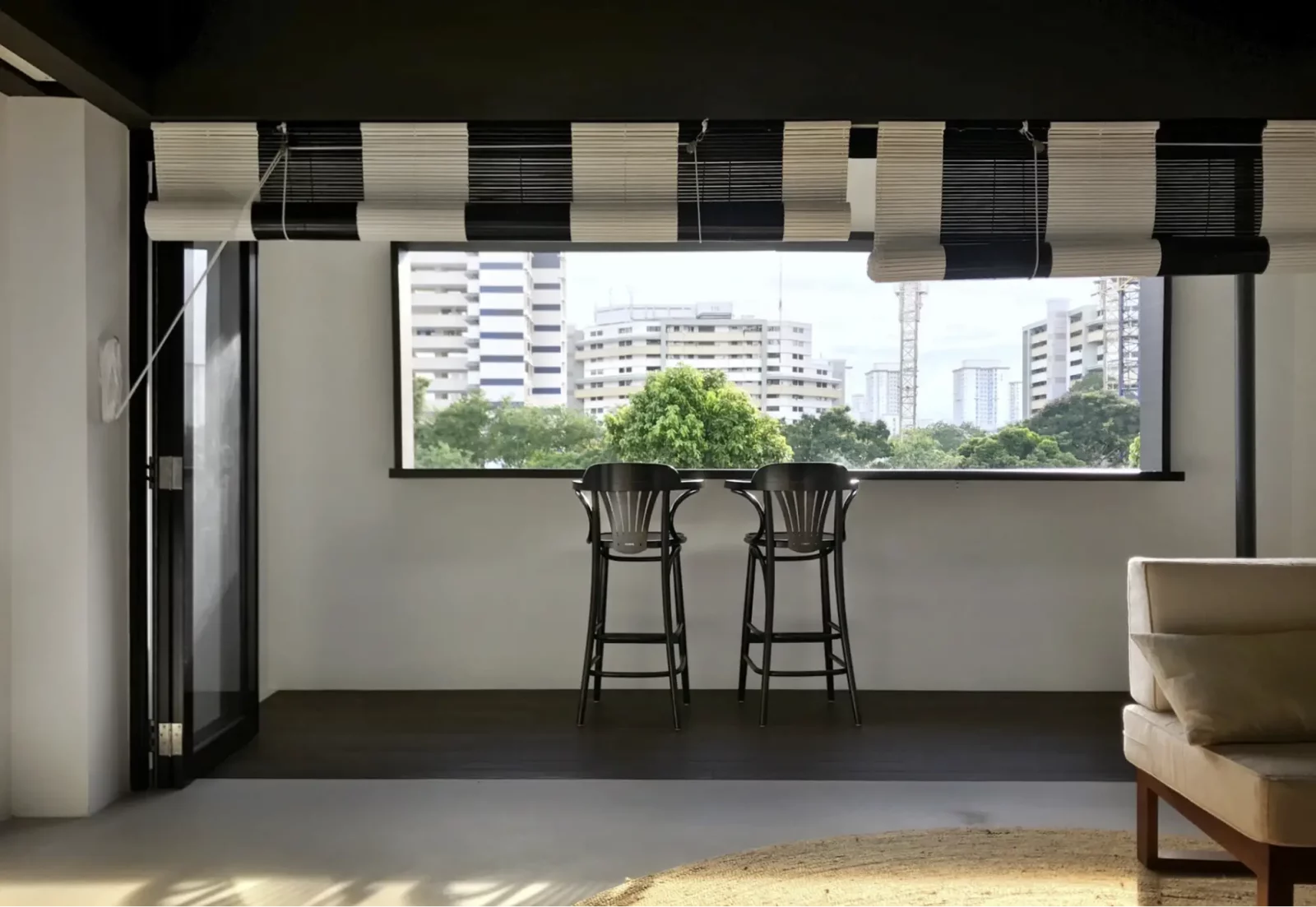 Who was your renovation contractor, and what are your criteria for choosing them?
We spent 4 months carefully researching and designing the house as any design firm would. With that, we produced a drawing set to tender out to different contractors and interviewed them. We settled on the one who raised the right questions and was enthusiastic to do good work.
Can you tell us more about your furniture sourcing process?
The choice of furniture also followed passive environmental strategies, such as the use of rattans that help allow air to flow through.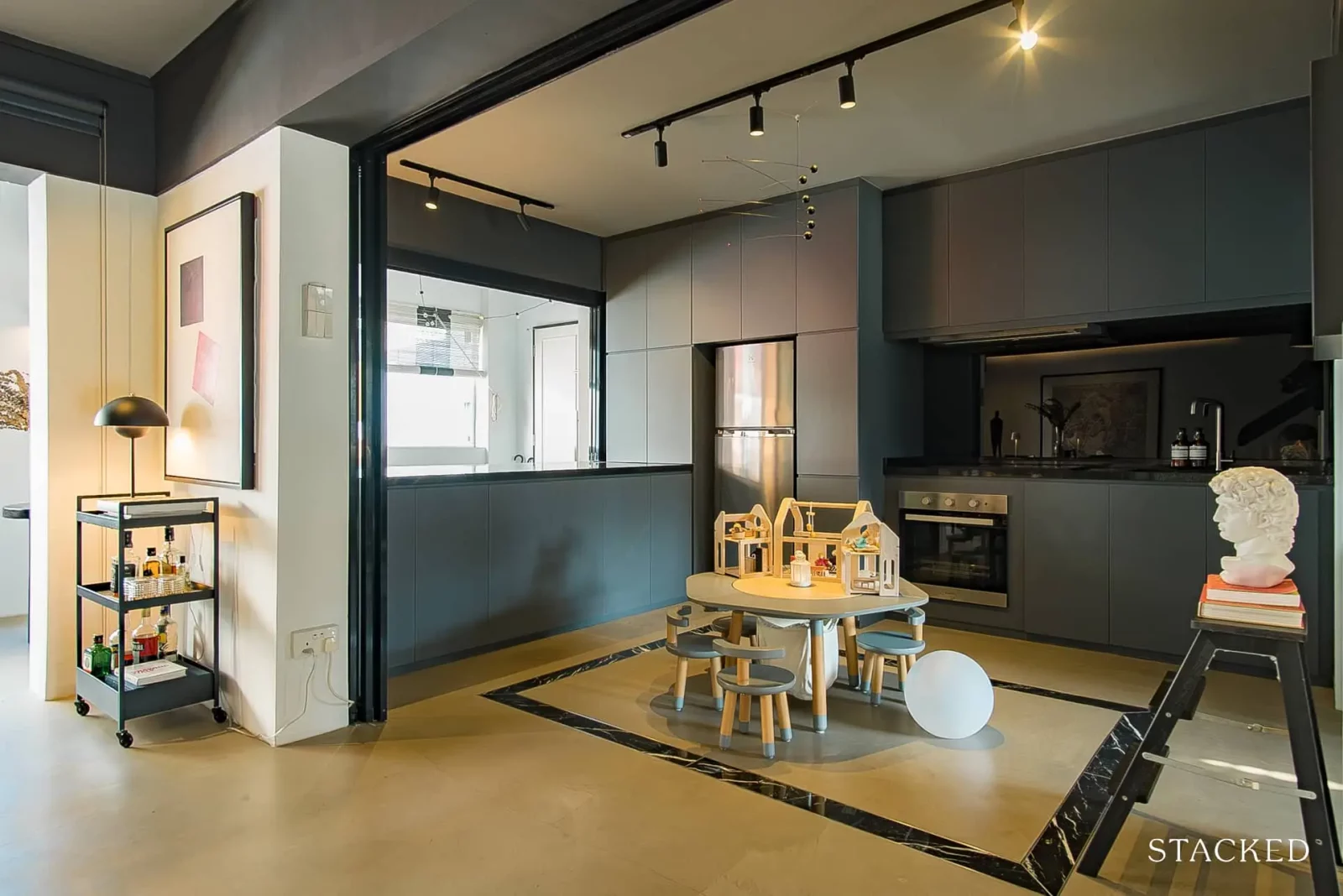 And of course, we too have our own 'dream list' of classic furniture we very much like. We strongly believe in investment in genuine furniture that would help retain its value and also comes with great design, workmanship and respect for its designer.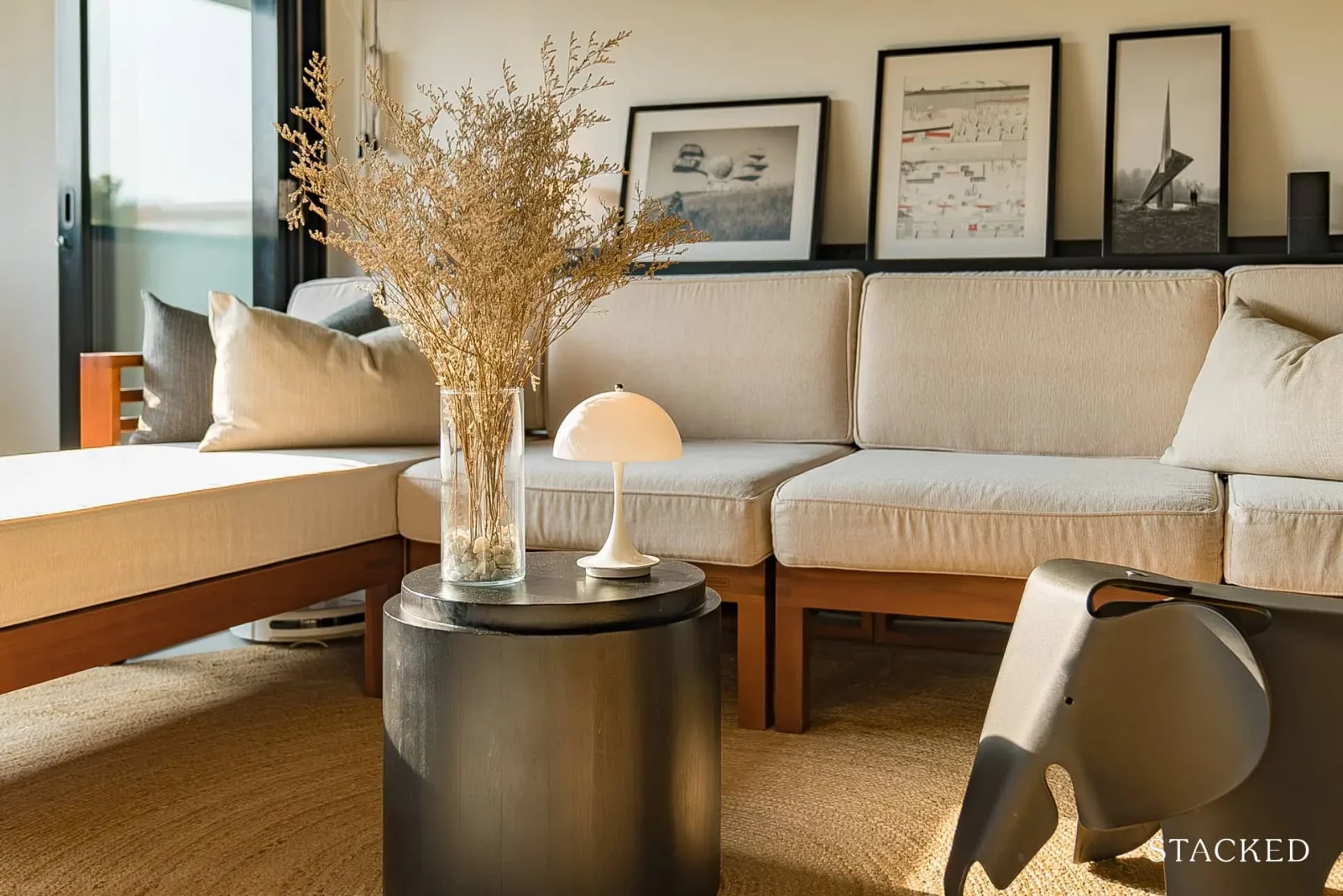 What do you think is the best area of your home before and after renovation?
The 'verandahs'; they become hang-out spaces where one feels that we are outside but yet protected. When it gets too hot, we retreat into the deeper and cooler areas, but when the weather permits, they become an extension of our living and dining areas.
What did you learn from this experience, and what is the mistake (if any) you won't repeat again?
We were glad that we signed the contractor up with our well-documented drawing set as it protected us from being charged extra when they claimed that the quote they provided did not cover certain items when near completion.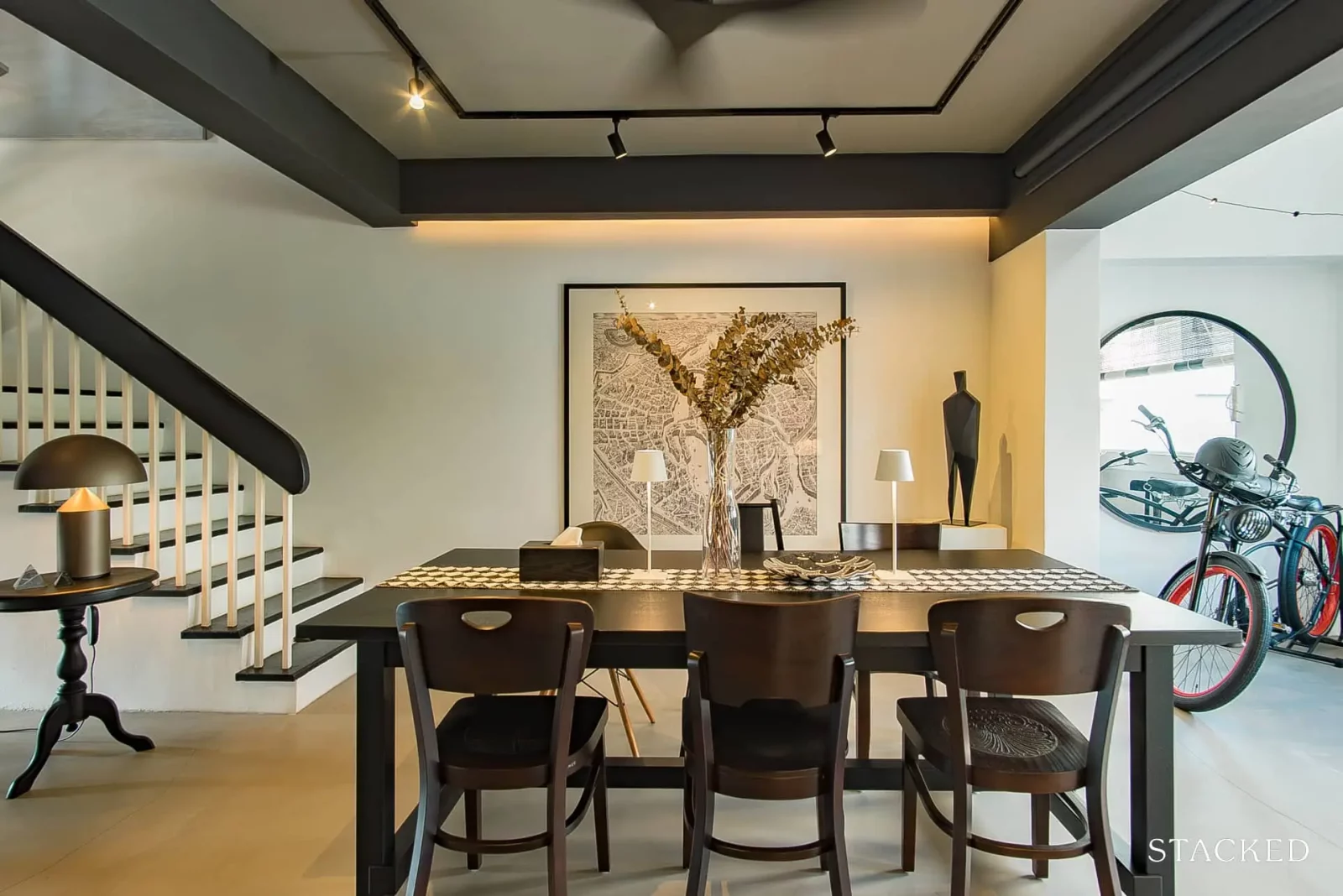 Any advice for new homeowners out there looking to spruce up their homes?
Engage a trained designer and pay your design fees such as one would for medical and lawyer's consultation. There is no such thing as 'free design'. A genuine designer will always design with your interest in mind, not for their pockets. The design process takes time, it helps reduce chances of failure through a series of design studies, it takes a great amount of time and effort to achieve the best result in design, performance and even your budget.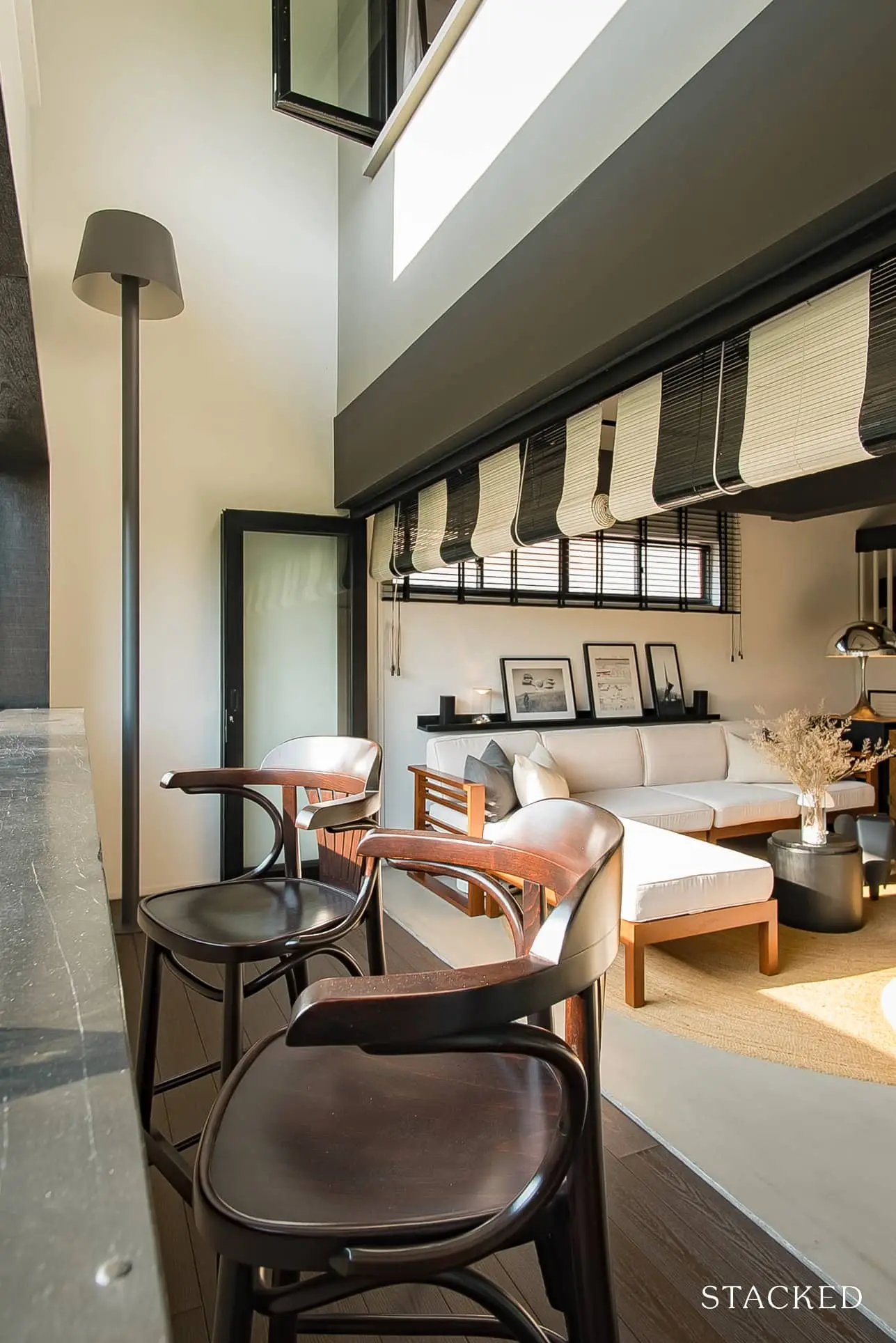 SHARE