How This Singaporean Helped To Plant 155,793 Trees With Her Candle Brand, Pass It On
Design Stories
How This Singaporean Helped To Plant 155,793 Trees With Her Candle Brand, Pass It On
WRITTEN BY Ryan J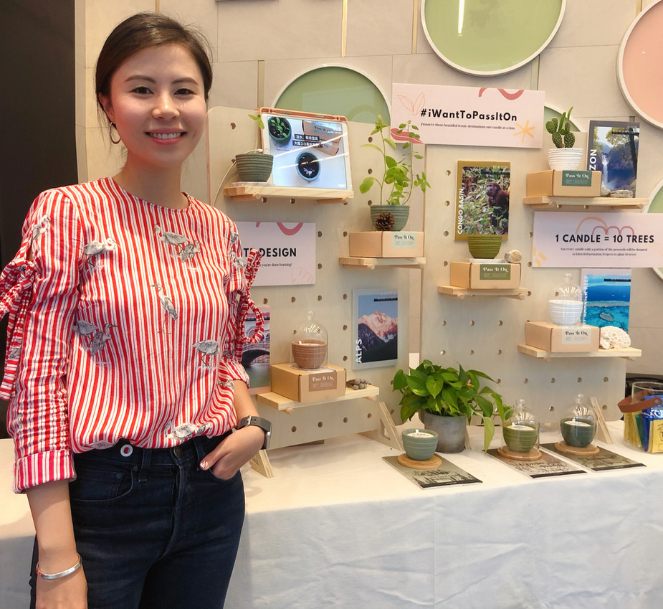 5
min read
While candle sales spike during the holidays, the demand never really goes down throughout the year. Candles are in constant demand these days, because of the ongoing Scandinavian trend of "hygge" – creating a warm atmosphere at home with the use of candles.
But do you ever wonder what happens to the candle holders after the last flicker of light goes out?
These casings, whether they're made of plastic, glass, or metal, all go to landfills and stay there for the next 1,000+ years. The warmth they bring to your home starts to lose its appeal, when you realise a lot of that warmth is literally climate change.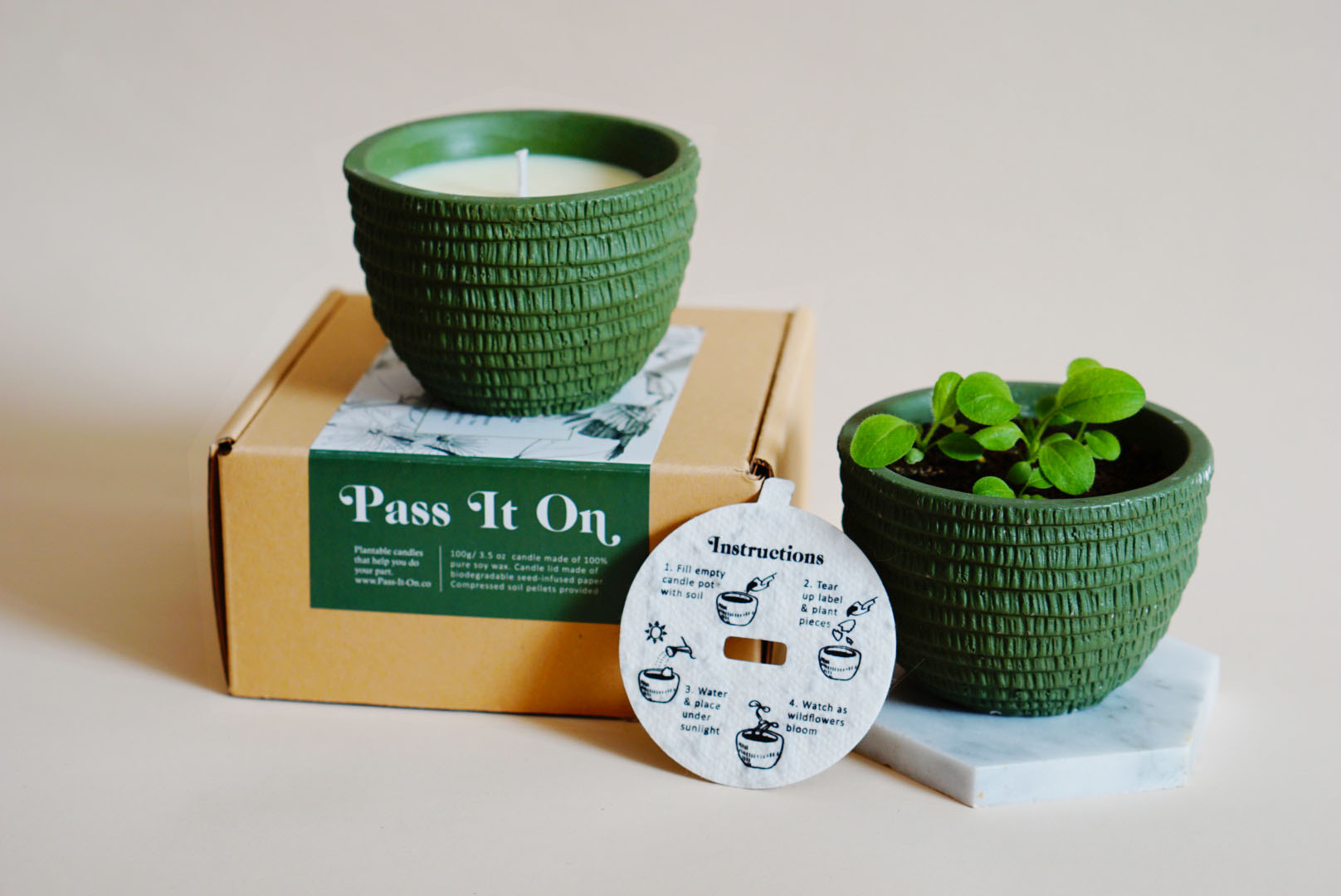 This is exactly why the first Pass It On candle was created. The founder, Michelle, wanted to make others become aware of how they could help our planet recover, by using plantable candles. Their product goes beyond aesthetics and scents, by offering eco-friendly and sustainable candles. Hello, guilt-free Valentine's Day.
Today, this successful Kickstarter brand (they raised $15,450!) is starting to expand its products to other items as well, including bags, accessories, and kitchen sets.
How everything started
Before Michelle formally established Pass It On, she was working in the advertising industry; and prior to that, she planned fashion events and tradeshows for 10 years.
Going full-time on her brand wasn't that easy for her, though.
"Pass It On really took off during the COVID-19 pandemic, but even so I did not feel ready to let go of my stable brand consultancy job," she recalled. "It took time and a lot of courage to eventually decide that I should be spending my time to build my own dreams."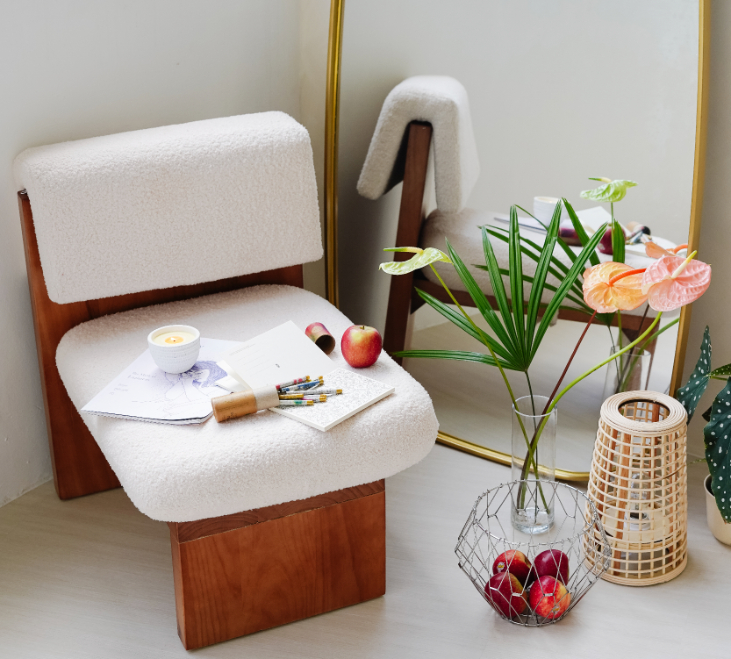 We're going to use the bad pun about how she was lighting the candle at both ends, because that's exactly what came next.
Lighting the fire
The first challenge for Pass It On was to establish its brand and purpose. This can be tough in an increasingly skeptical business environment, where ecological concerns are sometimes handwaved as "greenwashing", or worse, an unnecessary expense.
Nonetheless, Michelle pushed on without compromising on the brand's vision. She says:
"We were very lucky to have received international attention during the first year of Pass It On. A particularly memorable one was being featured on Apartment Therapy. The overwhelmingly positive response made me feel very encouraged to grow the brand further.
I think what made us so well received is the thoughtfulness that was put into designing the product and the purpose behind the brand. Having a well-designed product is just half the battle won, the brand needs to tell a story that people can relate to."
Michelle's initial vision for the brand never changed from day one. Pass It On sought to educate, empower, and effect positive change on our planet and the people. They worked "with the mission to pass on a sense of consciousness in our daily choices – big or small.
The consistency and lack of compromise in Pass It On's message, as well as the company's actions, form a confident response to the growing skepticism around Environment, Social, and Governance (ESG) branding.
One candle lights another…and another…
Every brand has its best moments to cherish and help keep the flames burning. For Pass It On, two stand out. The first is successfully planting 155,793 trees, and knowing this number is not going to stop.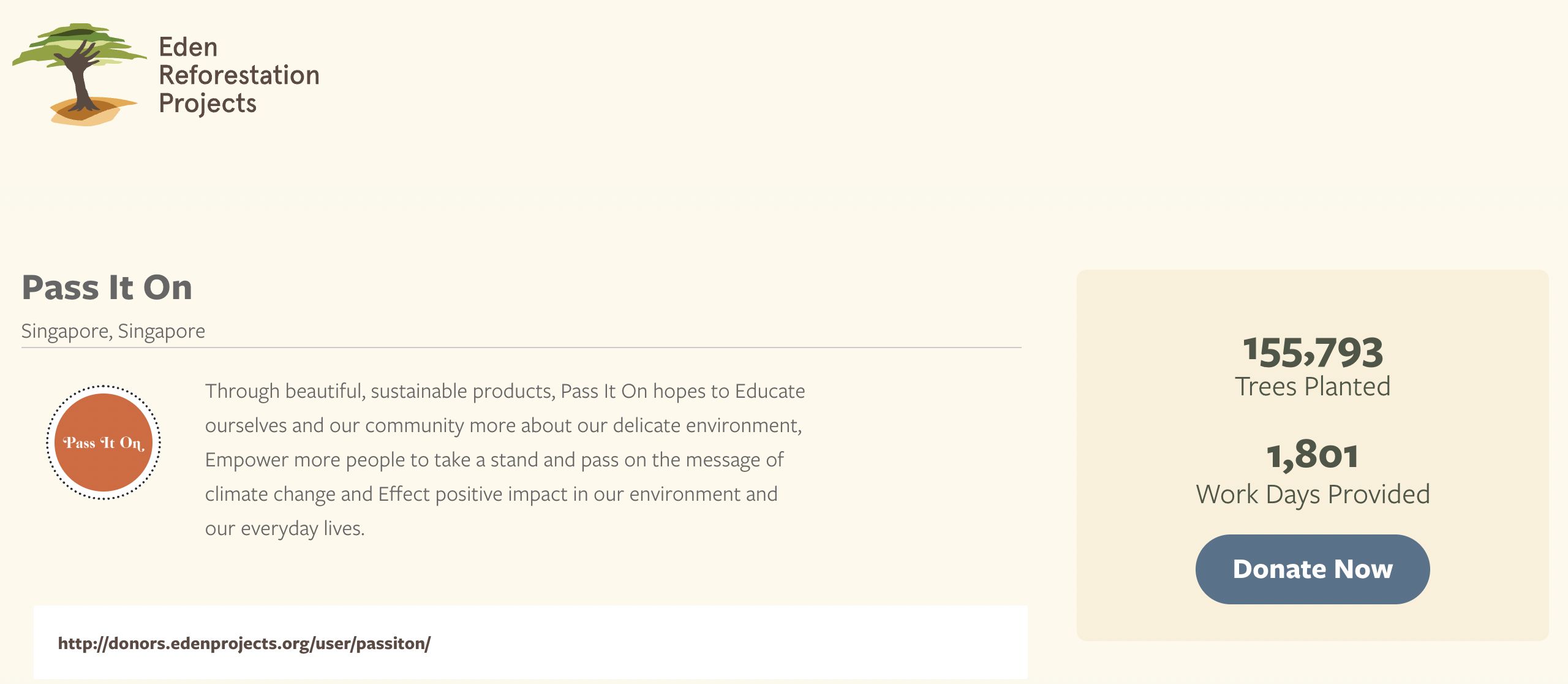 The company started as a Kickstarter fundraising campaign to help with the Eden Reforestation Project in West Papua, Indonesia. Their sustainable model involves planting 10 trees for each candle purchase. So if you buy their candles, you're helping reforestation efforts, and preserving one of the world's most important – and at risk – tropical paradises.
The second is being able to stock in Anthropologie US – a well-known luxury retailer in the U.S. in the lifestyle niche. They sell premium products from women's clothing to shoes, accessories, and home decor.
Michelle's passion for preserving ecologies is explained by her muse: nature is the driving force behind her creative ideas.
She shares that when she was on a trip to Lady Elliot Island, it dawned on her that the coral reefs may not be there anymore when her niece is of age to dive. That was one event that inspired her brand to contribute to the planet's well-being.
While Pass It On is exploring other products, Michelle says their plantable candles remain to be their best product so far – and it's more than just sales figures.
"It ticks all the boxes – it's functionally unique and useful, and it's emotionally appealing," She shared that the product went through numerous design iterations to get to where it is today. It's not only Pass It On's flagship product, but one that holds a special place in the company's heart.
Design ideas that are totally lit
Michelle likes a mix of Scandinavian minimal designs, with unique traditional crafts. For example, she would match their Ferm Living organic cushion cover with a traditional hand-woven one made by Indian craftsmen. She also likes well-designed household items like Kinto drinkware and their trusty Nespresso coffee machine.
If you browse through Pass It On's catalogue of plantable candles, it's not uncommon to see how these items would work well in these settings.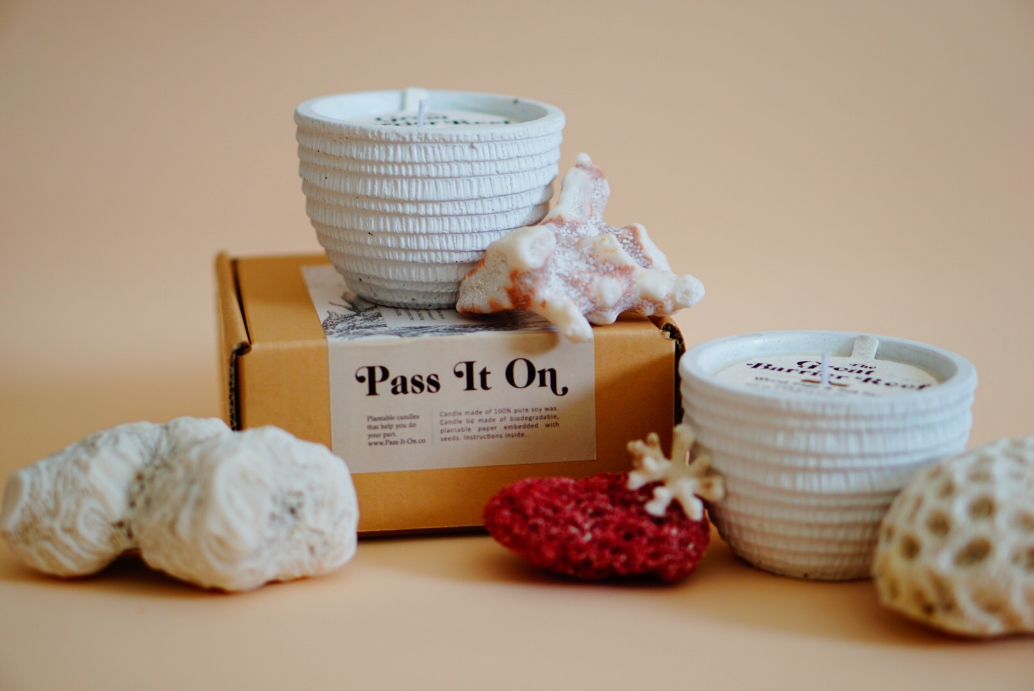 When we asked Michelle about any downsides of what she does, her answer was a solid "Nope, no downsides so far." She added that the biggest perk she gets is being able to create products and content that she feels passionate about every day.
Where Is Pass It On Heading To?
Pass It On is currently working on its new collection of scents that are slated to launch in early February 2023. They're also onto their next edition of Green-House: an immersive shopping experience where we'll be able to discover a wide range of sustainable home and living brands.
Michelle shares this wonderful advice with people who would like to start a similar endeavour:
"To create a well thought out product or brand, you can't do it alone nor would you get it right from the start. So don't be too hard on yourself and know how to ask for help. Then slowly and surely, you'll reach your goal."
SHARE