How To Elevate Your Home With Art
4
min read
If you are thinking of ways to decorate your home, art has always been a fantastic way to showcase your personal style or even to transform a place with plain decor to one with some pizzazz.

But the biggest mistake most people make is assuming that the only way to do so is to spend thousands of dollars on a piece of artwork. Well, we are here today to tell you today that is not necessary at all. In fact, you should really be thinking more about how the piece of art fits into your home – rather than be concerned about that price tag.

In today's piece, we've collaborated with resident art expert, Ode To Art Gallery to share with you easy yet effective tips on how to elevate your home in unique ways with art.
Create a statement with art
Art is often highly personal and subjective, yet can say so much about a person where words fail. When choosing a piece of art for your home, go with works that reflect your passion, personality or your interests in life. For example, pop art is a great choice for extroverted individuals, or those who enjoy aspects of popular culture such as action movies and video games. Calligraphic works are an excellent way in which to encapsulate your personal values or beliefs through art, and to convey this to others.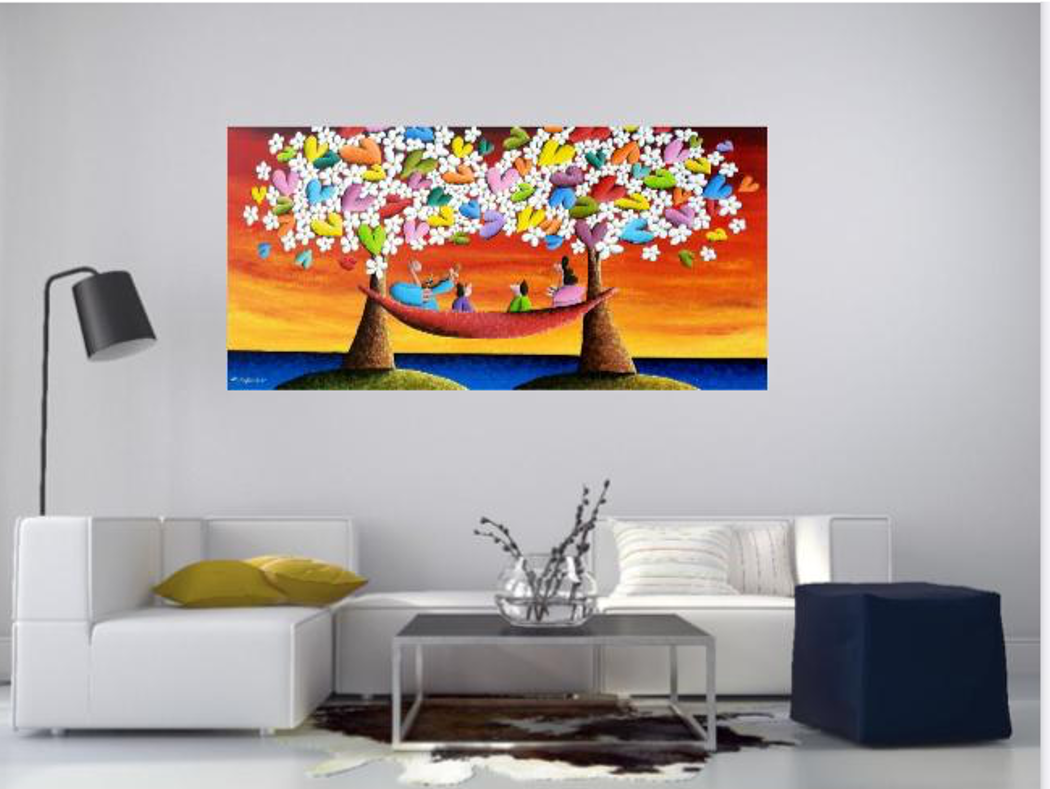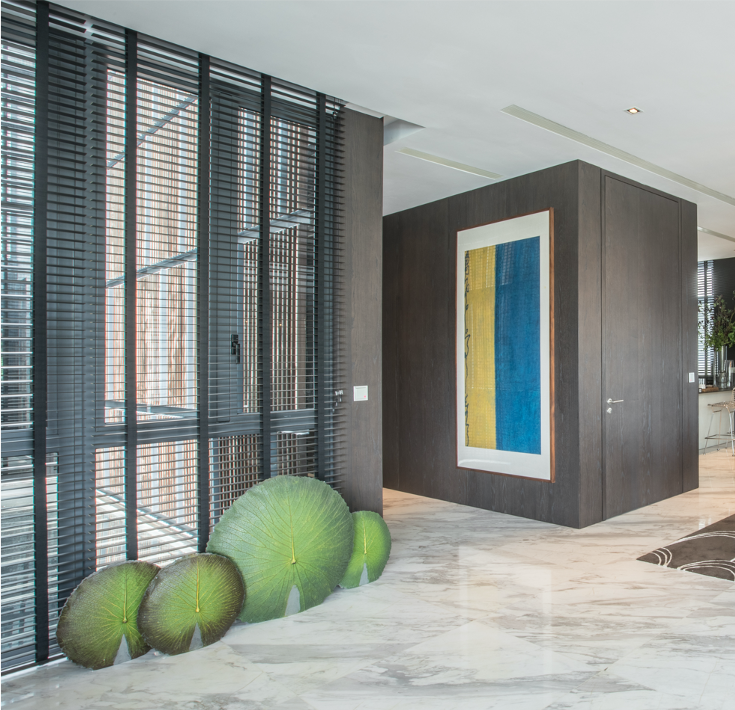 Creating contrasts with art is an excellent way to add depth to the design of your home, and can be a great conversation starter amongst guests as well. There are a number of fascinating ways to achieve this, such as mixing old with new by placing a classic piece of art in a contemporary space, or framing a modern work with an ornate frame.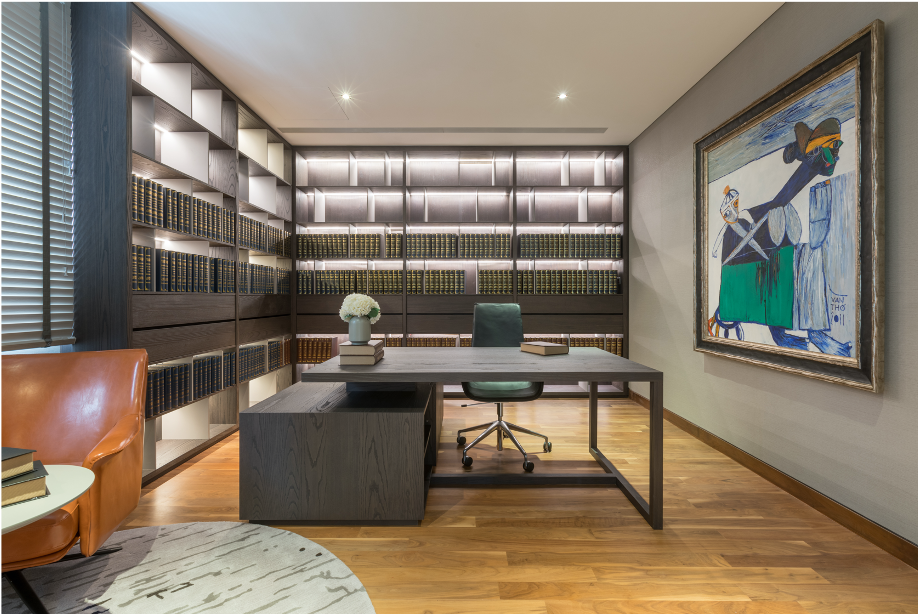 A good use of contrasting colours will also add visual interest to your home, especially if your interior design scheme has a neutral colour palette. You can use colours that are opposite of each other, that have varying intensities or a work that incorporates both warm and cool tones.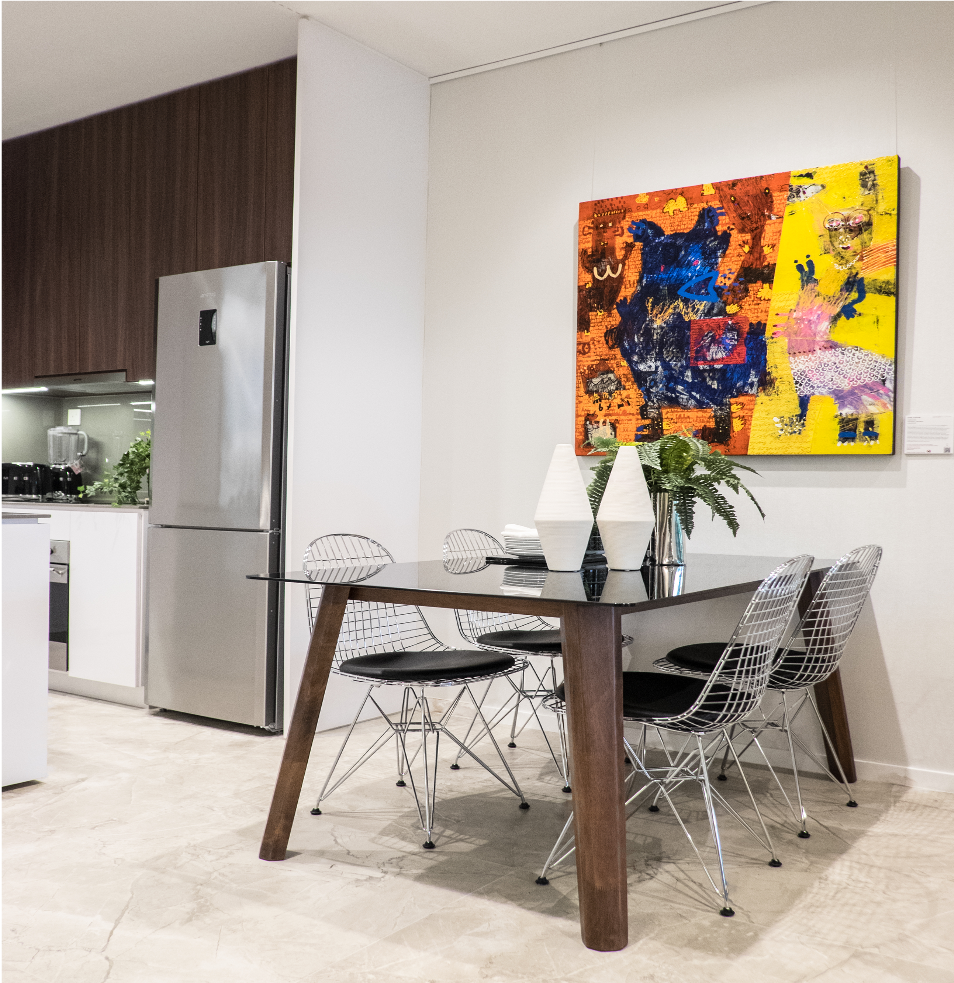 Read this next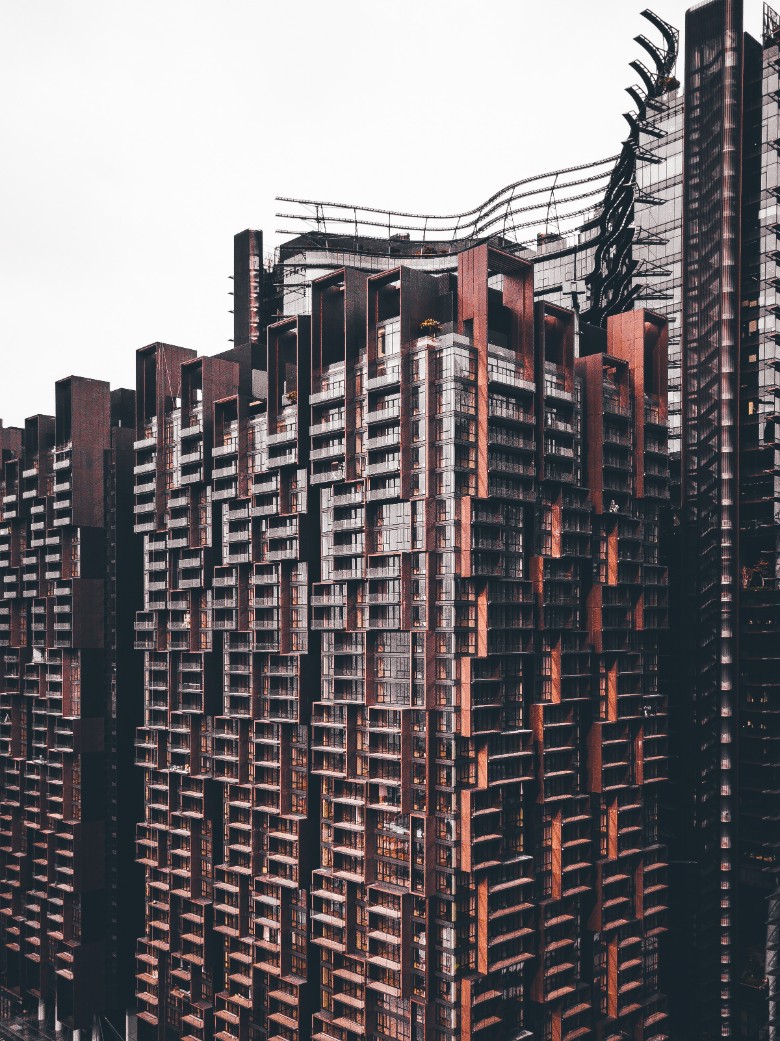 Using art to transform the ambience of a space is one of the most effective design tips. Beyond statements, artworks are also excellent for conveying a mood or your desired ambiance, be it dramatic or tranquil. Having a desired effect in mind will help with the selection of artwork. Very often, a neutral colour or monochrome palette will create a minimalistic look that offers a sense of calm, while a vibrant artwork will bring vitality and energy to the room.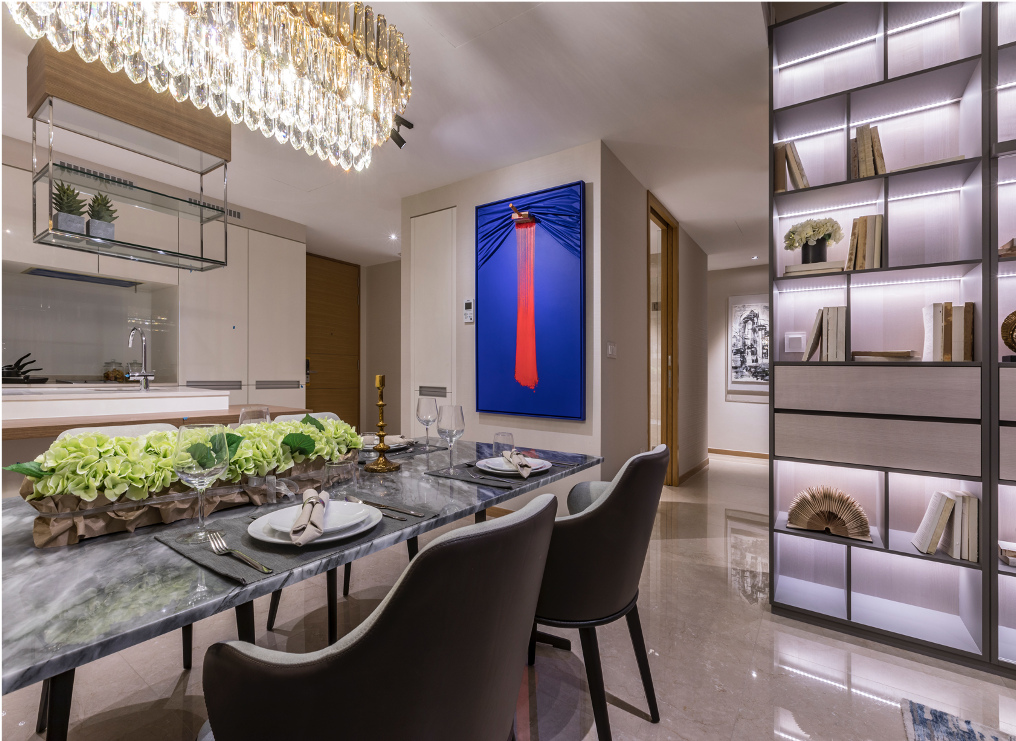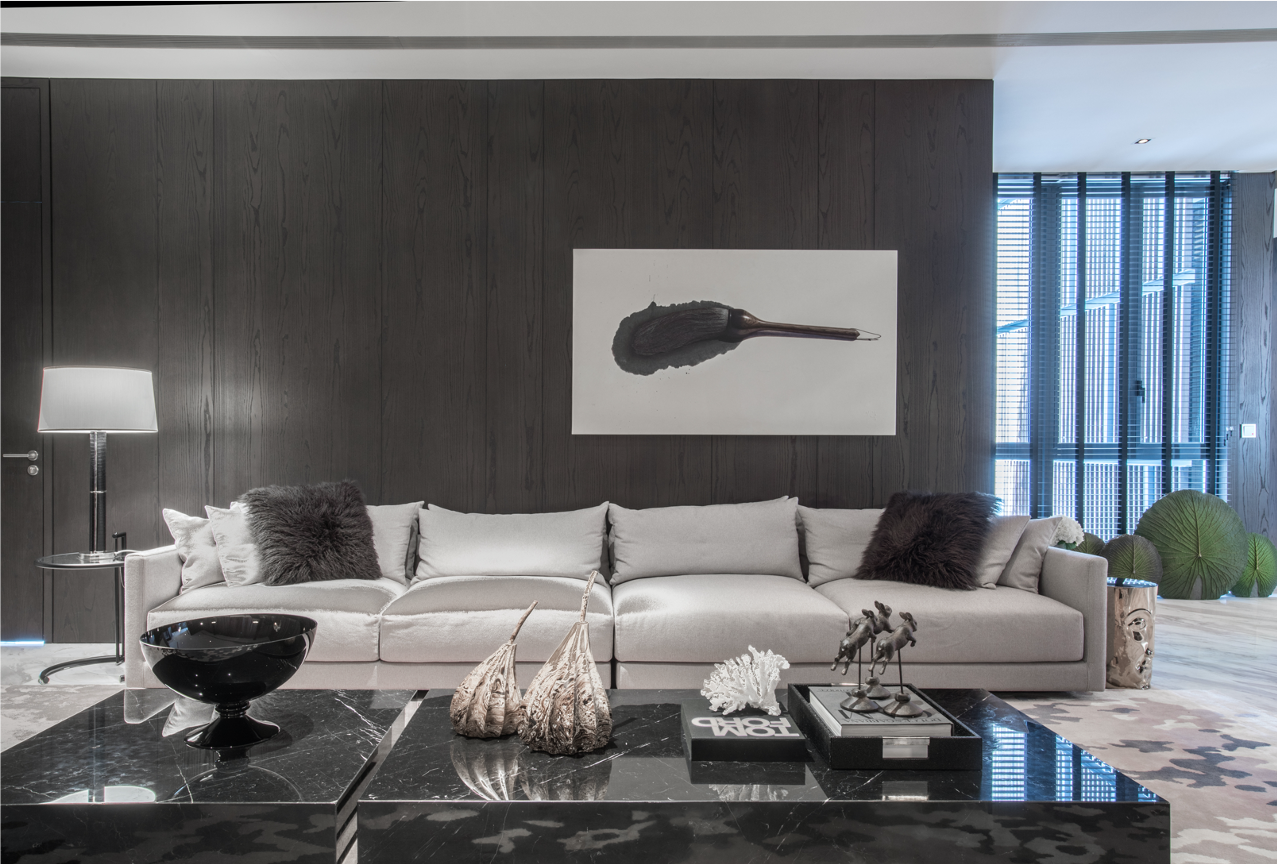 Increase the sense of space
If you have a limited amount of room in your home, art is a great way to create illusion of space, to make a place seem bigger than it may be.

Selecting an oversized canvas will immediately enhance the sense of space, by drawing attention to the work and its scale. If you are on a budget, giant art prints can be just as effective for setting the tone. The work does not need to be hung up, but can simply be placed against a wall or on a ledge, which will create a unique design detail.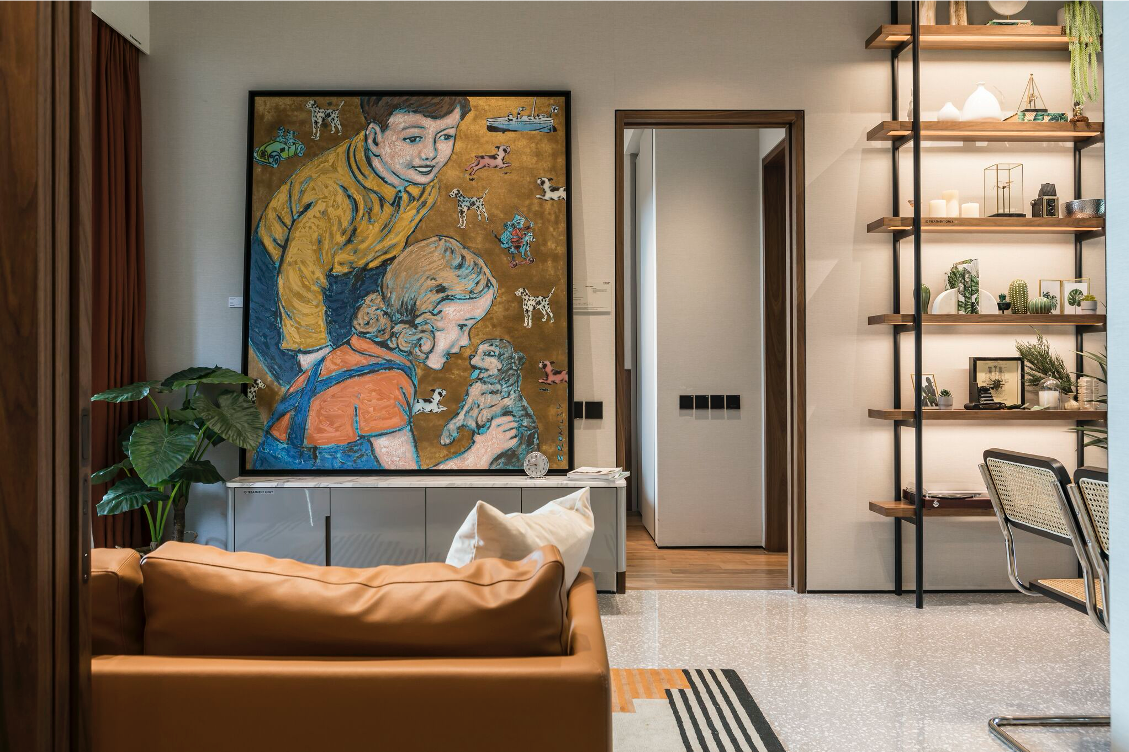 If you're an art lover or simply keen to learn more, visit Ode to Art to discover their exciting collection of international work, and more art and design tips.
SHARE