7 Best IKEA Finds That Look Like High-End Designer Pieces
9
min read
I'm continuously fascinated by how IKEA has managed to stay on trend for so many years despite its ubiquitous nature.
From its Swedish House Mafia collaboration, to the recent VARMBLIXT collection with Sabine Marcelis (yes, that orange donut lamp is sold out), they are just brilliant at finding the right brands to launch limited edition collections with.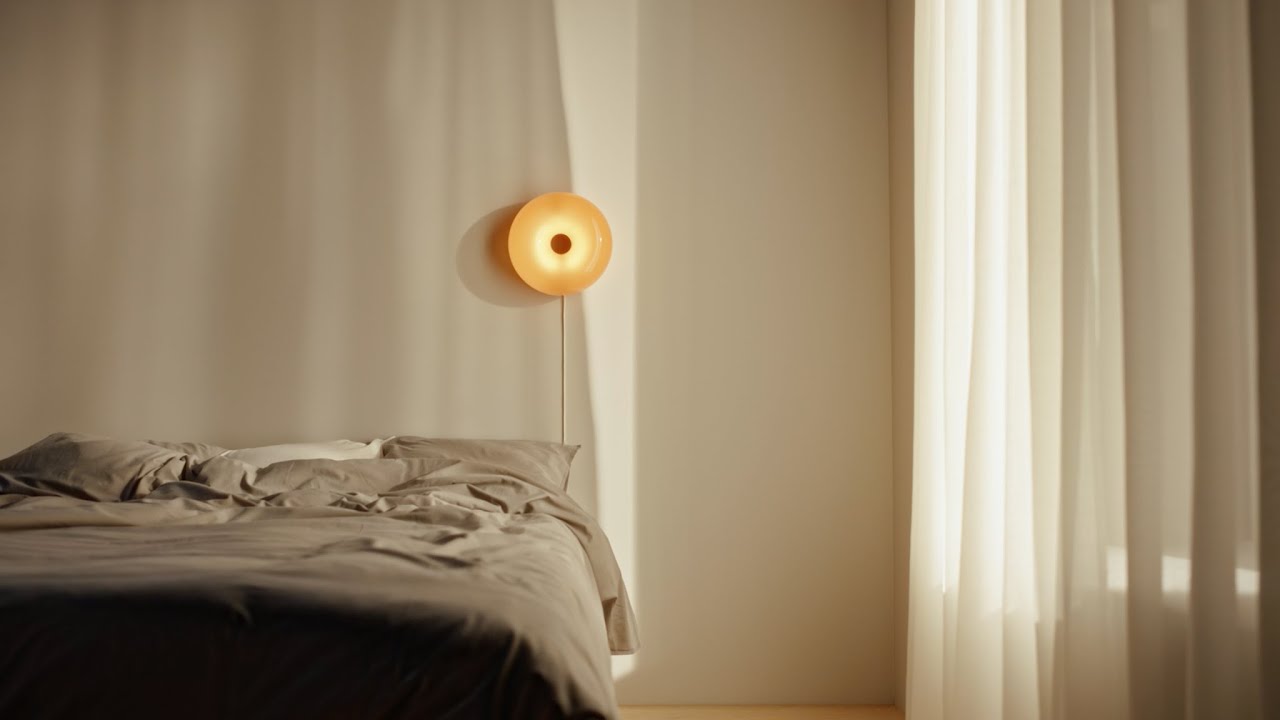 And if you didn't already know, they have also nailed their conversions down to a tee – they are very good at getting you to buy their stuff.
But what's really great about IKEA is that it allows you to achieve a great looking home on a budget. While you obviously shouldn't just be lazy and get everything from IKEA (ideally pick a few staples and splurge on other pieces), the truth is everyone will be faced with a restricted budget when it comes to fitting out your home.
So if you've been hankering after a few designer pieces from higher-end brands but are on a tight budget, you may be surprised to know that there are a few pieces from IKEA that are somewhat similar to some designer brands.
A quick and important side note, though.
The similarities are purely visual only. If you are more concerned about looks and saving some cash, IKEA furniture is great. However, the built quality and user experience can be completely different.
For example, the small details such as the curvature of the more expensive chair can make a difference in how comfortable it is to sit in, as well as the actual build quality.
With that aside, here are 7 products from IKEA that can achieve that high-end designer look that you might be going for.
1. IKEA ÄPPLARYD
Let's start with one of the most basic centerpieces of any living room, the sofa.
The Outline Sofa by Muuto is a modern version of the classic Scandinavian design from the 1960s, which has a price tag of $10,495. You can choose from black or cognac leather, or the more popular fabrics, along with a choice of black or aluminum metal finishes for the legs.
If you want a similar look, the ÄPPLARYD is IKEA's version of this timeless classic sofa, having a very similar aesthetic that fits well with homes with modern and minimalistic designs.
While its price, which is only $1,499 at the time of this writing, is its most obvious difference, there are other things that set ÄPPLARYD apart. For one, it comes in a choice of dark blue or a reddish-brown velvet cover, or if you want something more minimalist, a dark and light grey fabric option.
2. IKEA EKENÄSET
Another timeless piece of furniture that can be incorporated into a variety of interior design styles is the Hans Wegner GE 240 and 290 Lounge Chair. Danish designer Hans Wegner introduced this classic piece of furniture in the 1950s as part of the Getama series, gaining prominence because of its exceptional quality and craftsmanship.
Characterised by their sleek, low profile, and wide-set legs, the GE 240 and 290 are both modernist designs that features clean lines, minimalism, and focus on comfort. The main difference between the two is that the former is smaller and has a higher backrest.
So for those looking for a more affordable option, the IKEA EKENÄSET armchair offers a very similar aesthetic.
While the materials themselves differ, with the Wegner version using unglazed Oak wood while IKEA uses solid wood, there was no big compromise in form.
The Wegner GE 290 costs around USD 3,900 today, while IKEA sells their version for only $349, helping to bring this mid-century modern work of art into a lot of households.
3. IKEA TÄLLBYN
It goes without saying that the Louis Poulsen PH2/1 is a table lamp classic that will forever remain an iconic piece.
Typically, it comes in either brass, black, or chrome plated finish with white opal glass on the top. There are different variations today too (like this lovely shade of pale rose).
For a somewhat similar look, you can also find bigger versions such as the &Tradition Space Copenhagen, with prices reaching up to around USD 1,000.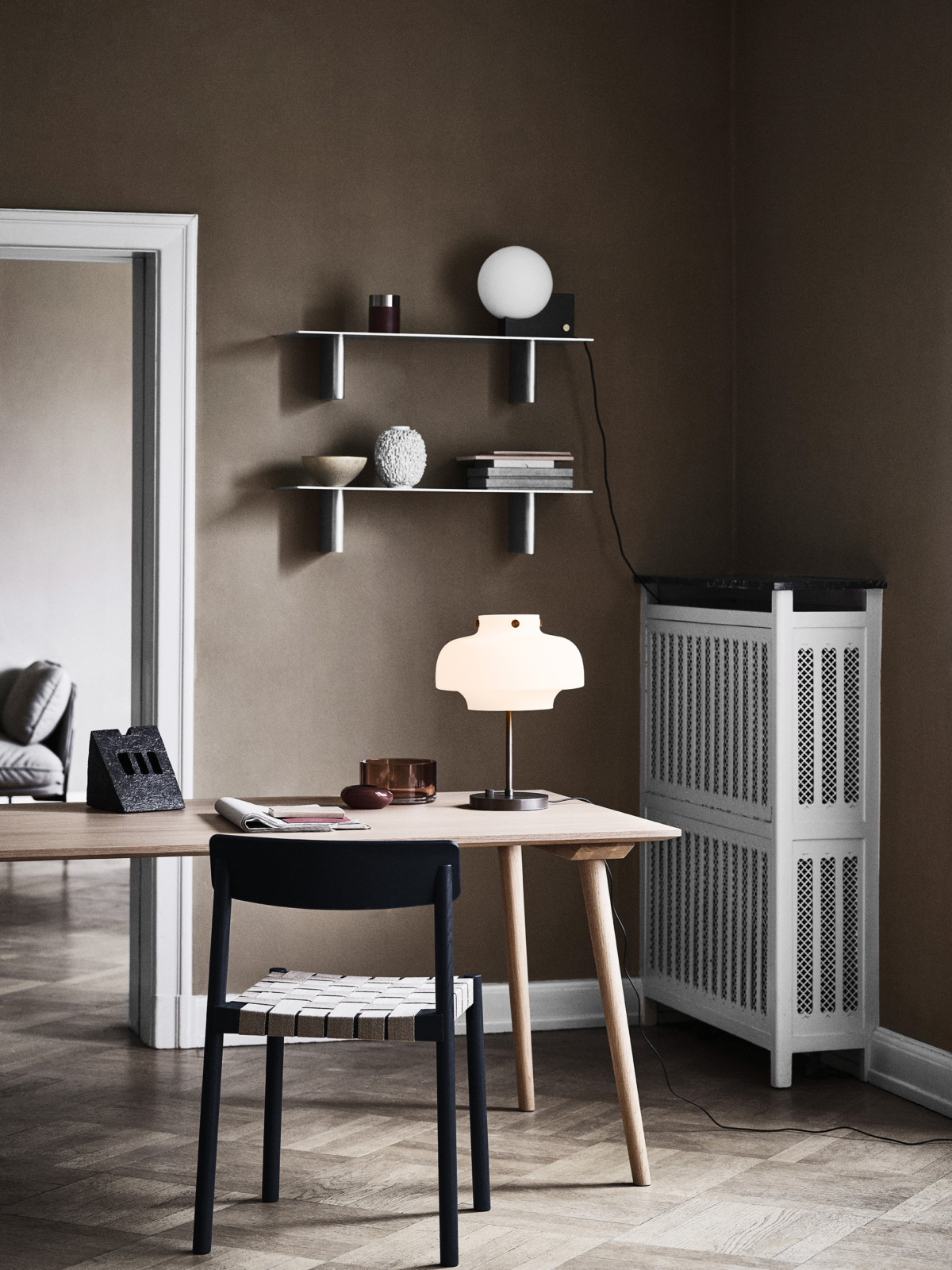 Fortunately, for those looking for a more affordable version, IKEA has something similar with the TÄLLBYN table lamp. It has the same minimalistic and functional aesthetic, with a sleek and slender metal stem. Also, it has an adjustable shade that provides warm and diffuse light using a LED bulb instead of the old-school halogen lamp.
With a price of $59 only, IKEA TÄLLBYN is a great choice in both form and function that can help create the right mood and effect for any space.
4. IKEA TOKABO
HAY is a brand that probably needs no introduction to the design lover, with the colourful PC Portable lamp being a very popular option.
But, if you prefer something more monochrome, they also have the HAY Apollo Portable lamp. The only drawback, though, is that it can cost you around USD 295.
Again, IKEA comes to the rescue for the more budget-conscious with a cute table lamp named TOKABO. This lamp, just like the high-end version, is made from glass opal with a distinctive look of being hand-made, with an emphasis on "look."
While not truly handcrafted, it still has the same visual appeal. It's also compact enough not just as a tabletop but something you can put on your shelf for a decorative accent.
And as you might have guessed already, IKEA sells this beautiful piece for just a fraction of the HAY Apollo's cost, which is only $12.90.
5. IKEA REGNSKUR
Here's a pendant lamp designed by one of the leading designers of the mid-20th century, George Nelson. Just like his other creations, HAY Nelson Saucer Pendant Lamp is characterised by its simplicity and functional design.
Apart from its space-age, and flying saucer look, the process that Nelson used to create this was also an interesting one. Did you know that he spun skeleton steel wires on a turntable and shot it with translucent polymer until it was completely covered? If that's not cool, I don't know what is.
Process aside, the Nelson Saucer is a great pendant lamp not just because of its design but because of the soft, warm glow it emits when lit.
For those who want a similar look, you can get it with the IKEA REGNSKUR. While the design is not exactly the same, the effect is almost the same. What's more is that the cost-effective materials used are made from an environmentally-friendly material, recycled polyester.
6. IKEA DOCKSTA
There are many reasons why the Knoll Saarinen Tulip Table is a must-have dining table in my book. The form itself is well-thought-of, eliminating the cumbersome and often space-restricting four-corner legs. With a single leg at the centre, the table can accommodate a wide variety of surfaces – from textureless laminates to marble to veneers.
However, the original Knoll Saarinen Tulip table has a high barrier for purchase, which is around USD 2,800 for its 30″ variation.
Again, if you want to achieve the same look, then IKEA's DOCKSTA can help you have a similar-looking product.
While you won't get the same quality for the surface of the table (no marble top here) you still get to experience the benefits of its design and function. There are only two color options, black or white, which are universal colours that should work well with any theme you have at home.
With the IKEA DOCKSTA, there's no need to worry about shuffling your feet, so it doesn't get stuck on one of the table's legs. Best of all, you get to have the same elegant look for a table without having to break the bank.
7. IKEA FRÖSET
The Eames LCW was named by Times as the "chair of the century", and was unveiled at the end of the World War in 1946 at the Museum of Modern Art. (If you're wondering what LCW stands for, it's Lounge Chair Wood).
Of course, the catch is that a single chair can cost you up to around USD 1,195. If you don't have the money to shell out for this elegant chair, then you can always find one with a similar design, offering a similar but not-exactly-the-same experience.
The FRÖSET easy chair from IKEA offers the same seating solution with a price that won't break your back. Following the same design, it provides a very similar look, and whether you slouch or sit up straight on the chair, it only costs around $119 per piece. It comes in black, red, or white stained oak veneer.
A Compromise Worth Checking Out
IKEA has given us several options to spruce up our homes by combining the simplicity and elegance of modern design with their affordable products. While they may not offer the same brand appeal (and you may have to make some sacrifices in terms of materials and comfort) but the form and function stay true.
And if you consider the fact that they're using sustainable and cost-effective resources and techniques to produce these products, it makes you think that the value of these items is truly more than what you're paying for.
SHARE