7 Beautifully Stylish Kitchen Products To Complete Your Aesthetic Kitchen
Editor's Picks
7 Beautifully Stylish Kitchen Products To Complete Your Aesthetic Kitchen
WRITTEN BY Adriano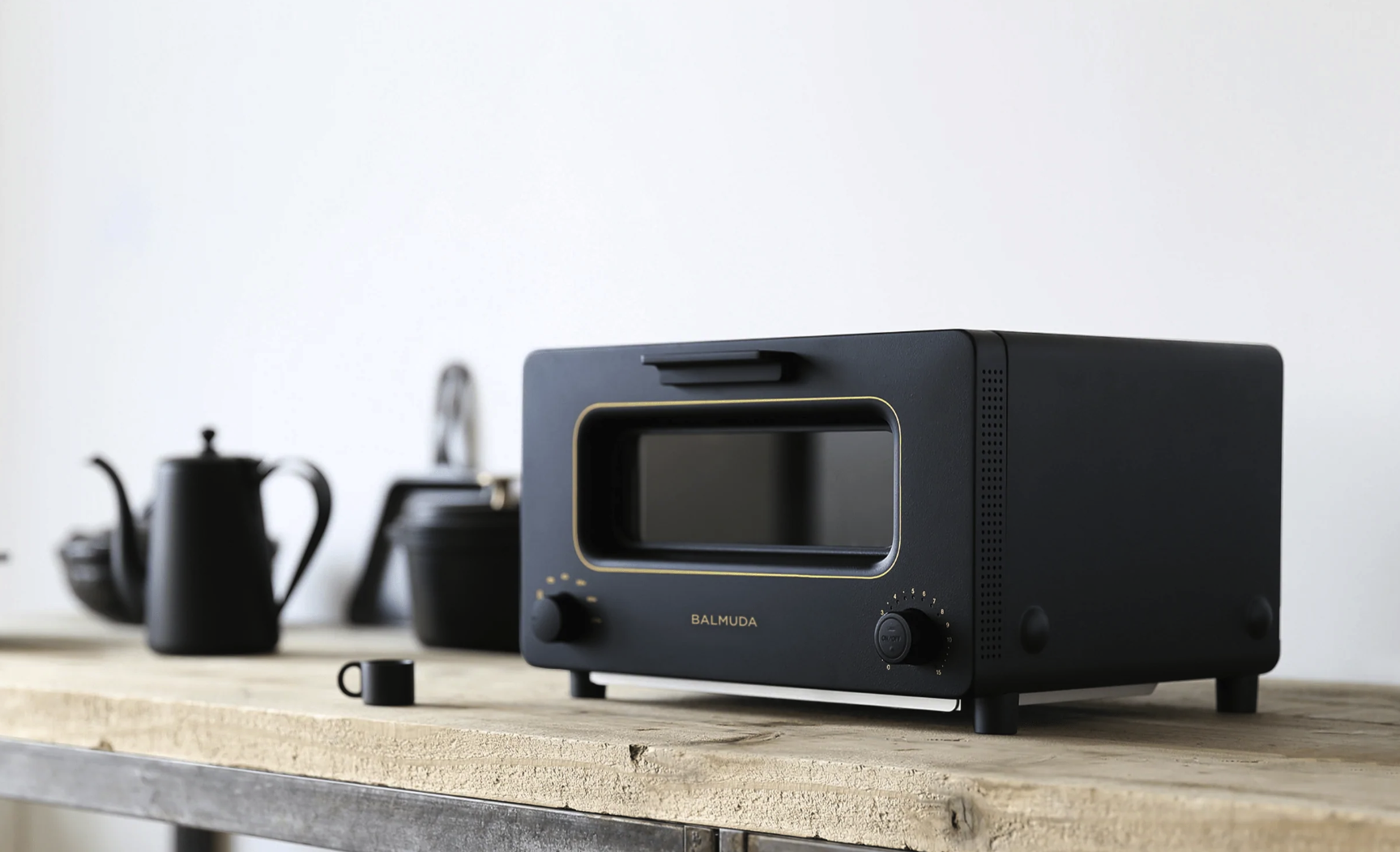 7
min read
You know, I remember a time when laptops all looked the same – boring, grey and boxy. They were functional, sure, but from a design perspective, well, it's as boring as watching paint dry.
And then Apple came along and changed the game.
Suddenly, laptops weren't just tools for work, they were stylish accessories. Instead of drab plastic, it was sleek minimalist aluminium. Sure, this comes at a premium, but given the stock price of Apple now, it's clear as day that design is a very important consideration for buyers.
Which is why I can now see that influence being translated to even the most boring of products – home appliances.
With how much effort people have been undertaking to design their homes, it is only natural to see demand for home appliances with aesthetics that fit such design-led homes.
From the popularity of the Samsung Frame TV, to minimalist Dyson fans – there's a whole world out there to explore.
And that's why I'm excited to share with you some of the sleekest and most stylish household products that are functional, but yet will not spoil the look of your home.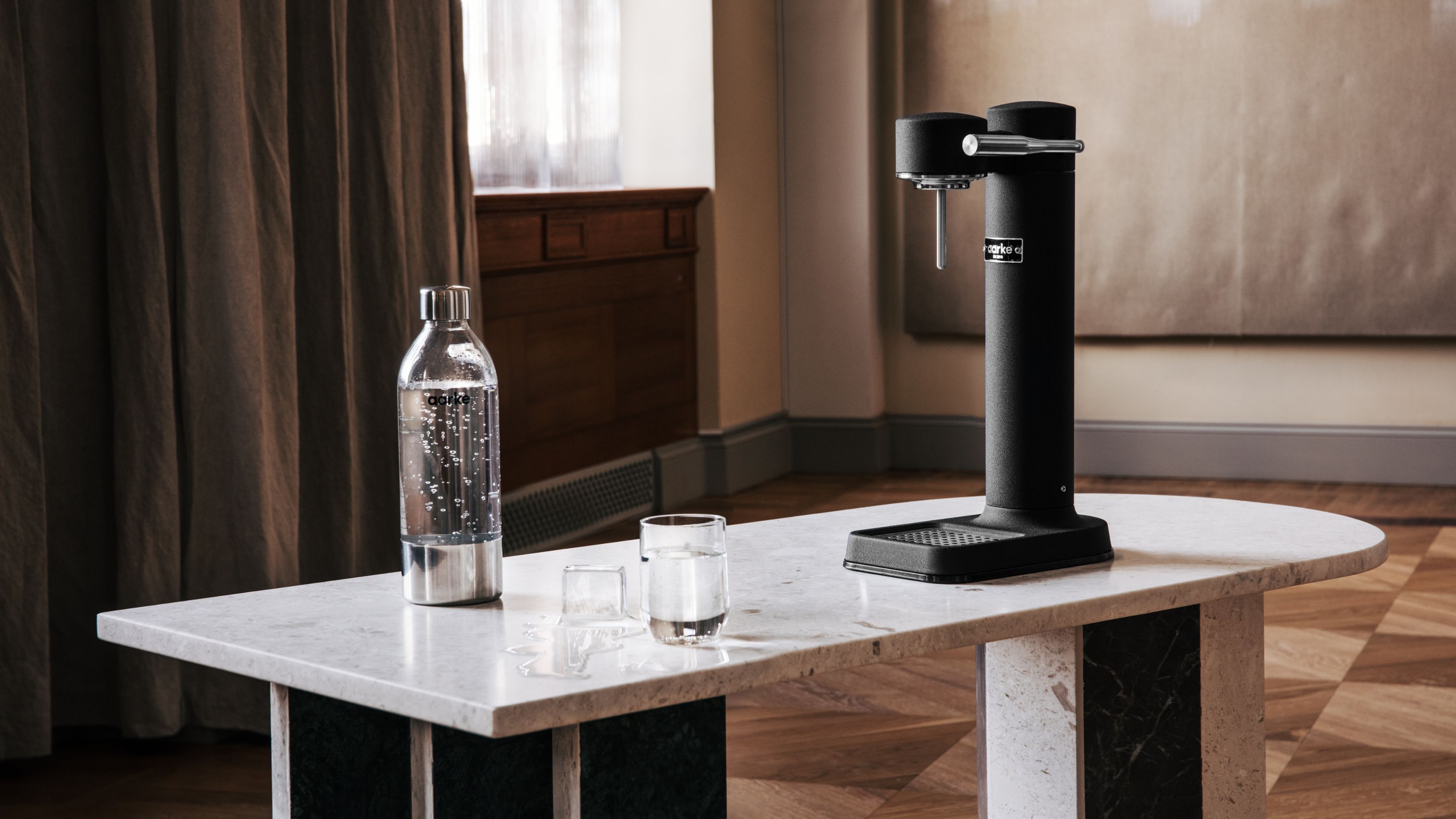 The Carbonator 3 by Aaarke is a sleek and stylish carbonated water maker that is perfect for designer homes. Not only does it look great on your kitchen counter, but it also allows you to make your own sparkling water at home, saving you money and reducing the environmental impact of buying pre-bottled sparkling water.
One of the things I love about it is its minimalist design. The Carbonator 3 is made of stainless steel and has a sleek and simple design that will complement any kitchen aesthetic. Plus, it's extremely easy to use, you just need to add water to the bottle, screw it onto the machine, and press the button. And voila! Fresh sparkling water in seconds.
Another great feature is that it's very compact and lightweight, so it won't take up much space in your kitchen. It comes in a variety of minimalist colours too, copper, gold, matte black, and sand – just to name a few.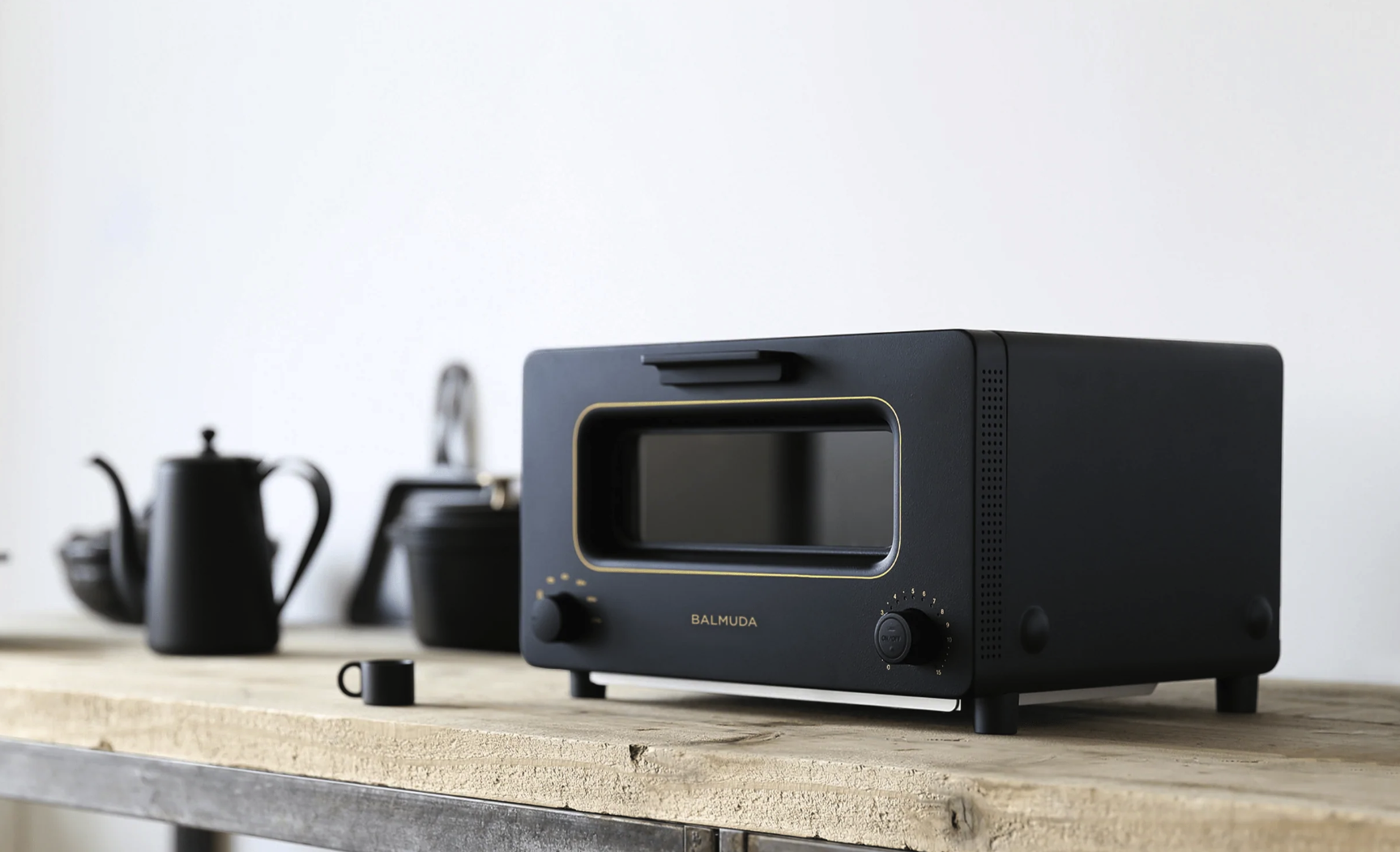 I admit when I first saw the Balmuda Toaster I was first taken in by its looks more so than really getting excited about toasted bread. This is because, unlike most toasters on the market, the matte black exterior (there are other colours) really caught my attention. Once Emily Mariko started posting about it, it reached even newer levels of hype.
But beyond its looks, what's really interesting about it is its imaginative way of toasting bread. It's an intriguing promise, isn't it? The apparent ability to make even stale bread seem like it's freshly baked by using steam. The power of steam is nothing new in the world of baking, but this steam injection technology was previously exclusive only to expensive bakery ovens. Balmuda claims that the steam helps to make the toast better tasting because the combination of moisture and heat will produce a better texture.
While I don't own one (the reviews online do sing lyrical about it though), this is really more about how it looks. It's rare to find a product that has such functionality, yet still looks good on any kitchen counter – especially for those who are aiming for a monochromatic look.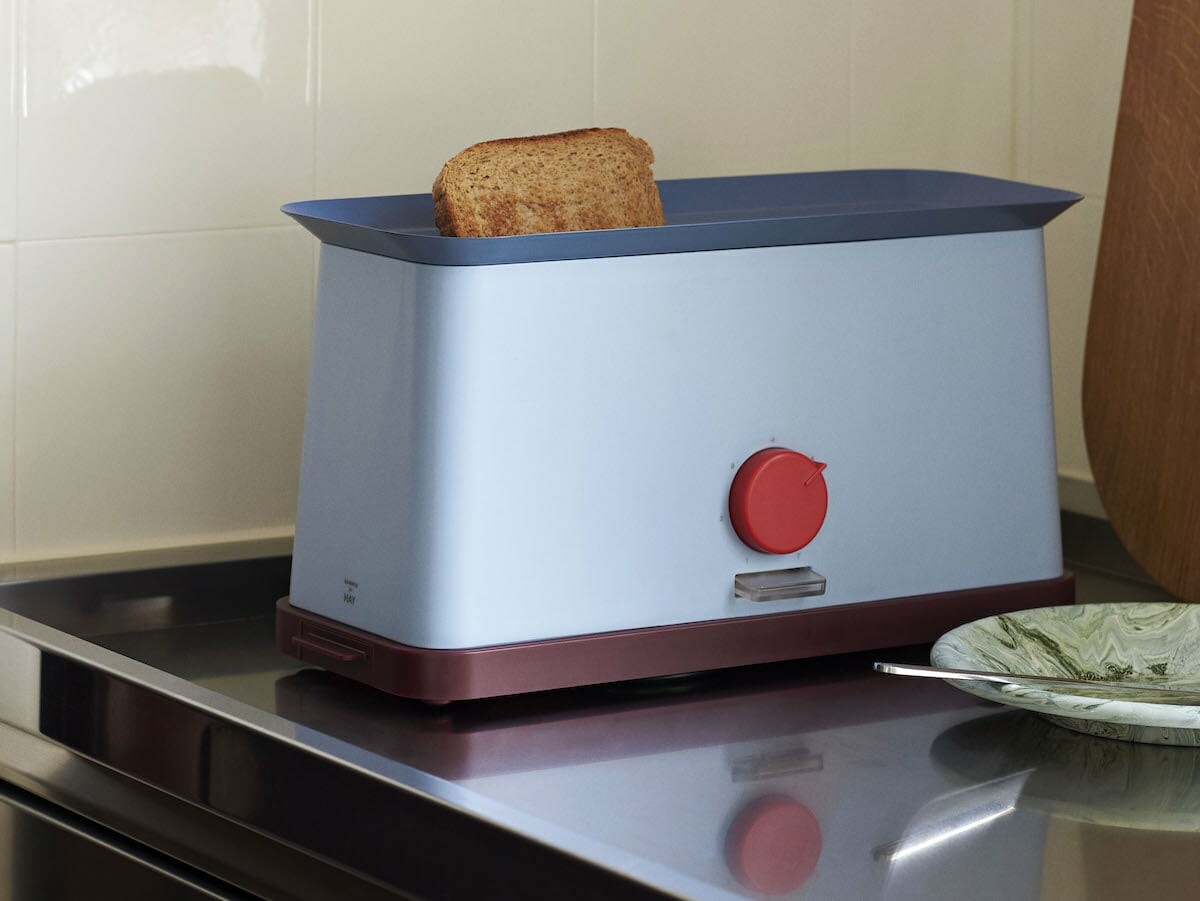 Here's another toaster for you, only this time this is really the traditional home toaster that you'd probably be more used to. The difference? This HAY Sowden toaster comes in such distinctive fun colours that you may just be happy displaying it in your kitchen even if you only eat toast once a month.
Don't be expecting too much on the functionality front here – this toaster is definitely more about form than function. There's a simple knob with 7 levels for toasting, and a stop lever – along with an integrated crumb catcher and the ability to conceal the cords. You don't want the excess cables to spoil the look of your kitchen anyway.
The Sowden Toaster is designed by the British industrial designer George Sowden, who is known for his clean, minimalist aesthetic. It does come in a more minimalist single shade of grey too, if you aren't a fan of bright colours.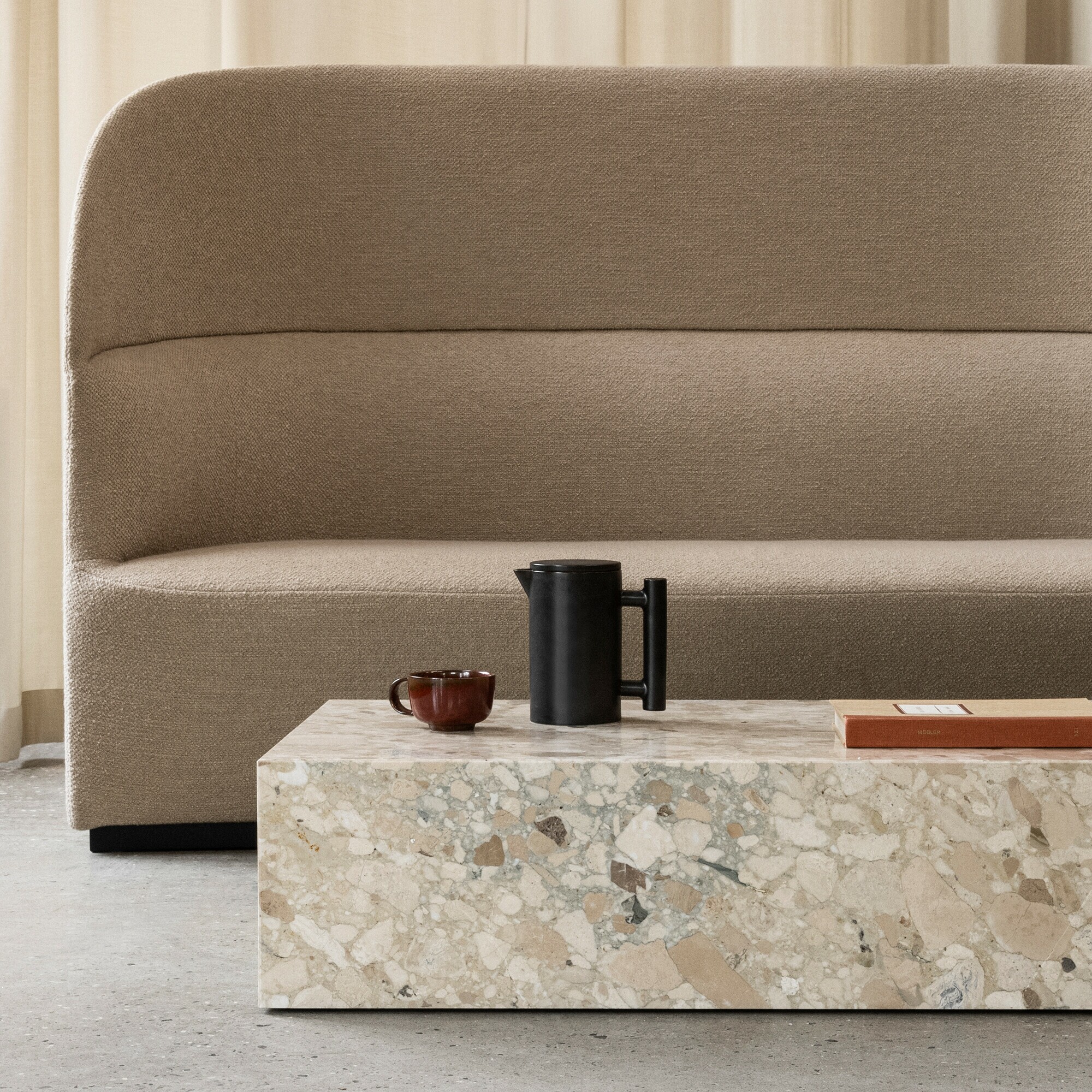 MENU is one of my favourite brands, and one that we can hopefully bring to The Stacked Store soon. This Yana Brewing Pot by Norm Architects is a treat for those with a more brutalist style at home – with a beautiful coffee/tea brewer that has a natural and simple look. The organic texture with the speckled stoneware makes it look like it's been carved out of a solid stone. What I like about this design is that it can easily adapt well to any kitchen or tableware.
Beyond its minimalistic look, Yana Brewing Pot is an excellent brewer that will help you make delicious tea or coffee with its innovative stainless steel double filter. It's a charming addition to any kitchen that makes brewing an easy and stylish task.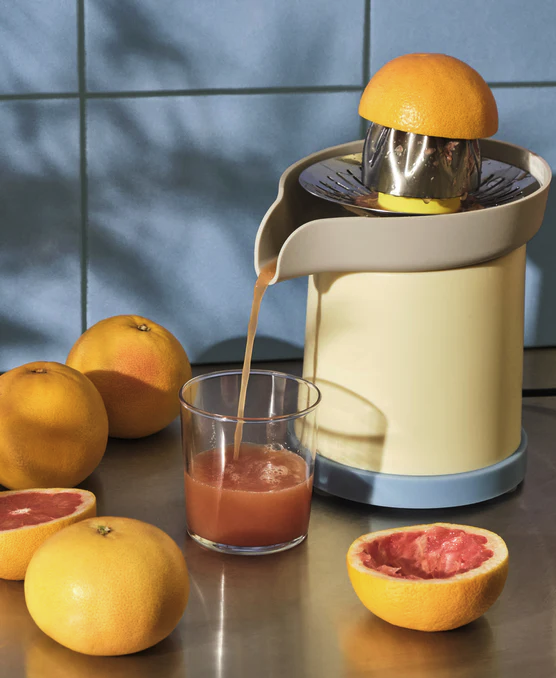 When it comes to a juicer, you can either go with the citrus press types or the electric ones. As much as the electric ones are just so much easier to get fresh juice, it must be said there's also something about physically squeezing the juice out from a fruit that makes it feel that much fresher. (Or maybe that's just me).
Nevertheless, the Sowden Juicer from HAY brings a touch of retro style to any kitchen and makes an ideal complement to the Sowden Toaster and Kettle if you're going for the same theme. It offers an easy electric push-to-operate function, and you can quite easily disassemble it to clean. And just like the theme on this list, it looks good sitting on your kitchen counter even if you aren't using it.
To go with the colours, I'd definitely look at the HAY Borosilicate Cups too, which will be a great accompaniment to this colourful juicer!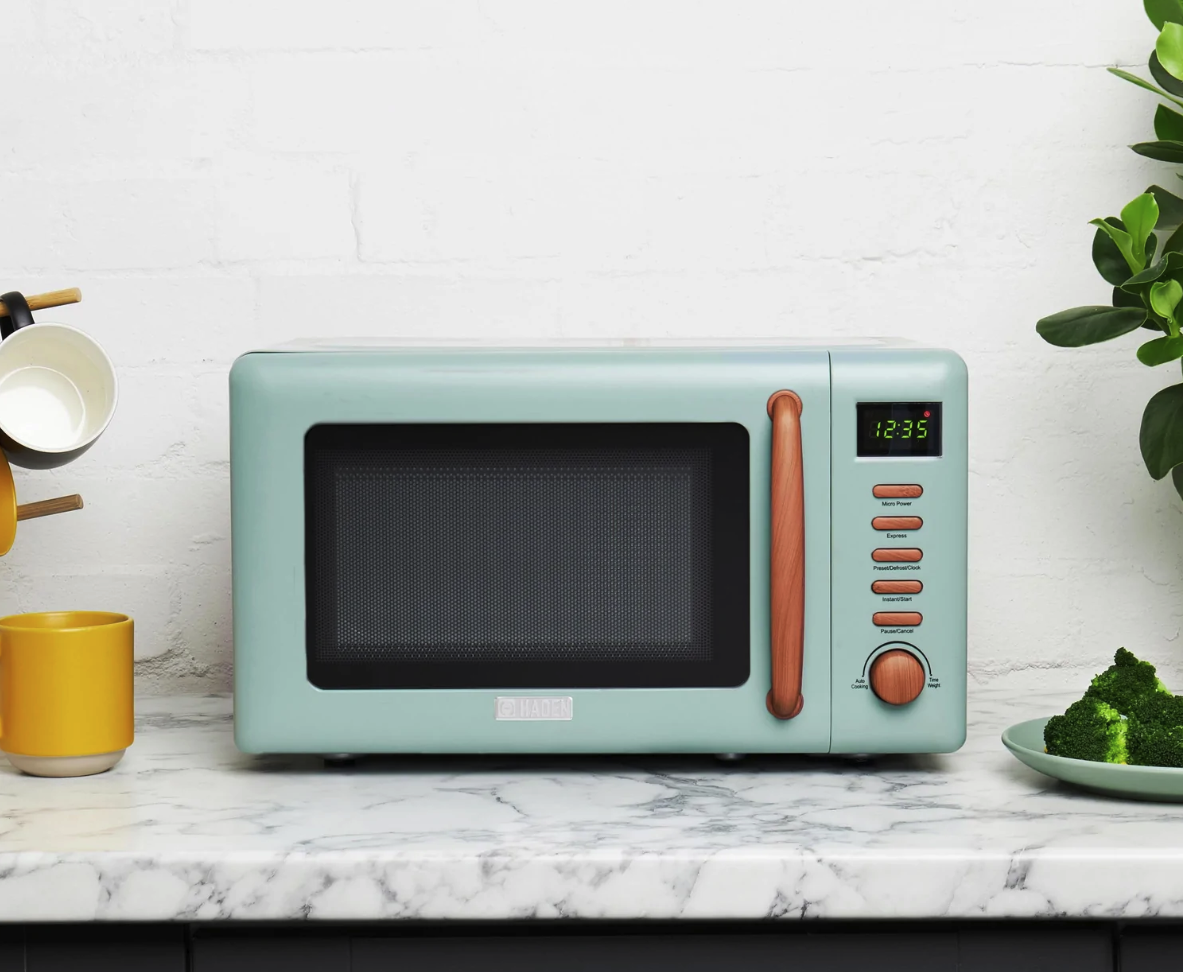 I think you'll agree with me if I say that a microwave certainly deserves some love with all the heavy lifting it does in the kitchen. Whether you don't have enough time to cook or want to take the easy route in creating your meals, a microwave can always save the day (or a meal, for this matter). However, nobody wants their kitchen superhero looking drab, right?
The Haden Dorchester Sage Microwave not only functions as your usual microwave but also looks fantastic as well. No longer will your ordinary microwave stick out like a sore thumb, but it would definitely pop out in any kitchen with its soft, creamy green colour. And can I say that faux wooden buttons, clean curves, and stainless steel accents just all add up to its charming appeal? Admittedly, this might not be a style suitable for most Singapore homes – but for those looking for that cosy cottage-like ambiance this could be it.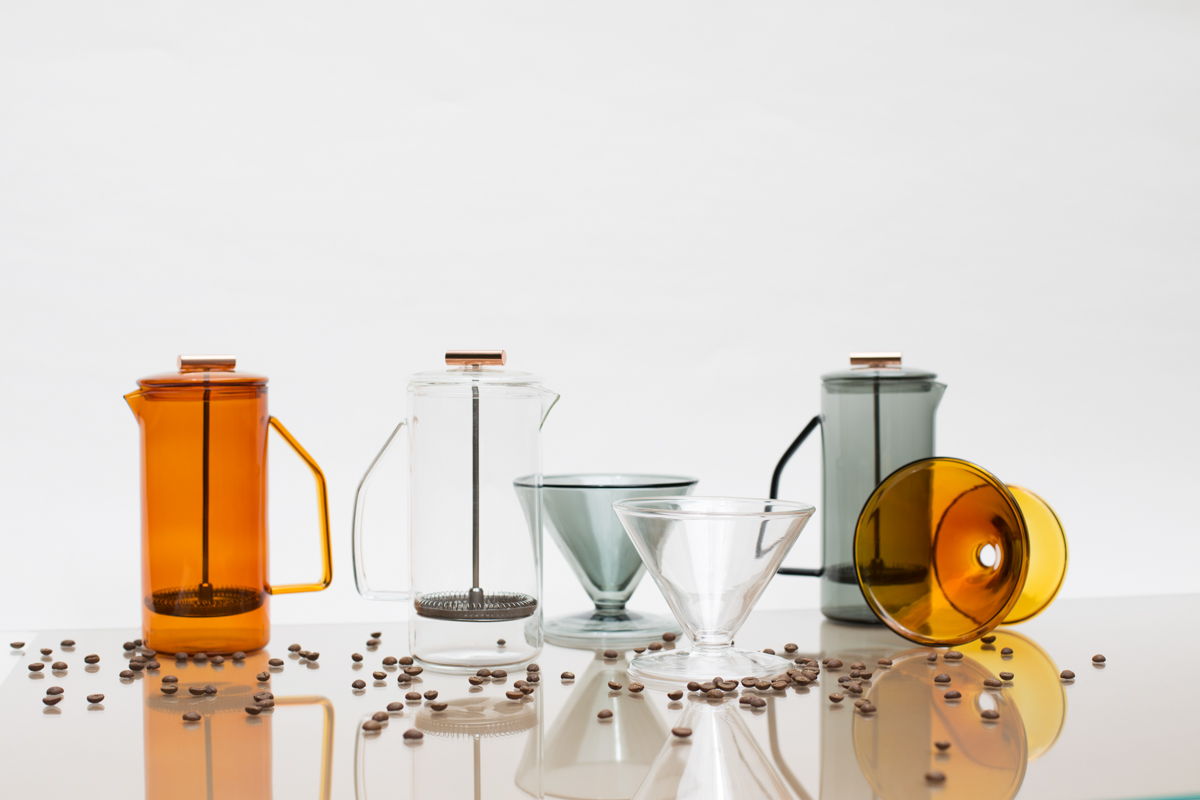 Even in this age of capsule coffee makers such as the popular Nespresso or at-home espresso machines, a French press has never lost its charm, if not for its function but for its form.
But make no mistake, a French press brew, when done right, is always full of flavour because of its immersion brewing method. If you're into handicrafts, this is the perfect implement to help you create what I would call "handmade coffee".
While a French press aesthetic already has its inherent old-world charm, which makes it look like an apparatus from an era long gone, you can stand out from the rest with this Yield Glass French Press. Instead of the usual clear glass, what you have is a selection of coloured glass, which adds character. You can always pick one that matches your colour scheme or a contrasting one to make it pop.
Elevate Your Home's Appeal and Functionality With These Products
"Live with what you love" is a decorating rule that I always adhere to, and items at home that are both functional and pleasing to the eye are so easy to love.
There are still a lot more sleek-looking and aesthetically-pleasing products out there, and I'll continue to scour the market for more of these to recommend here at Stacked. In the meantime, you should consider checking the items on this list, especially if you're planning to buy the same type of appliance for your home anyway.
Shop The Look
SHARE