Advice
Will Kingsford Hillview Peak, Q Bay Residences, Or La Fiesta Be A Better Bet For A 2 Bedroom Unit?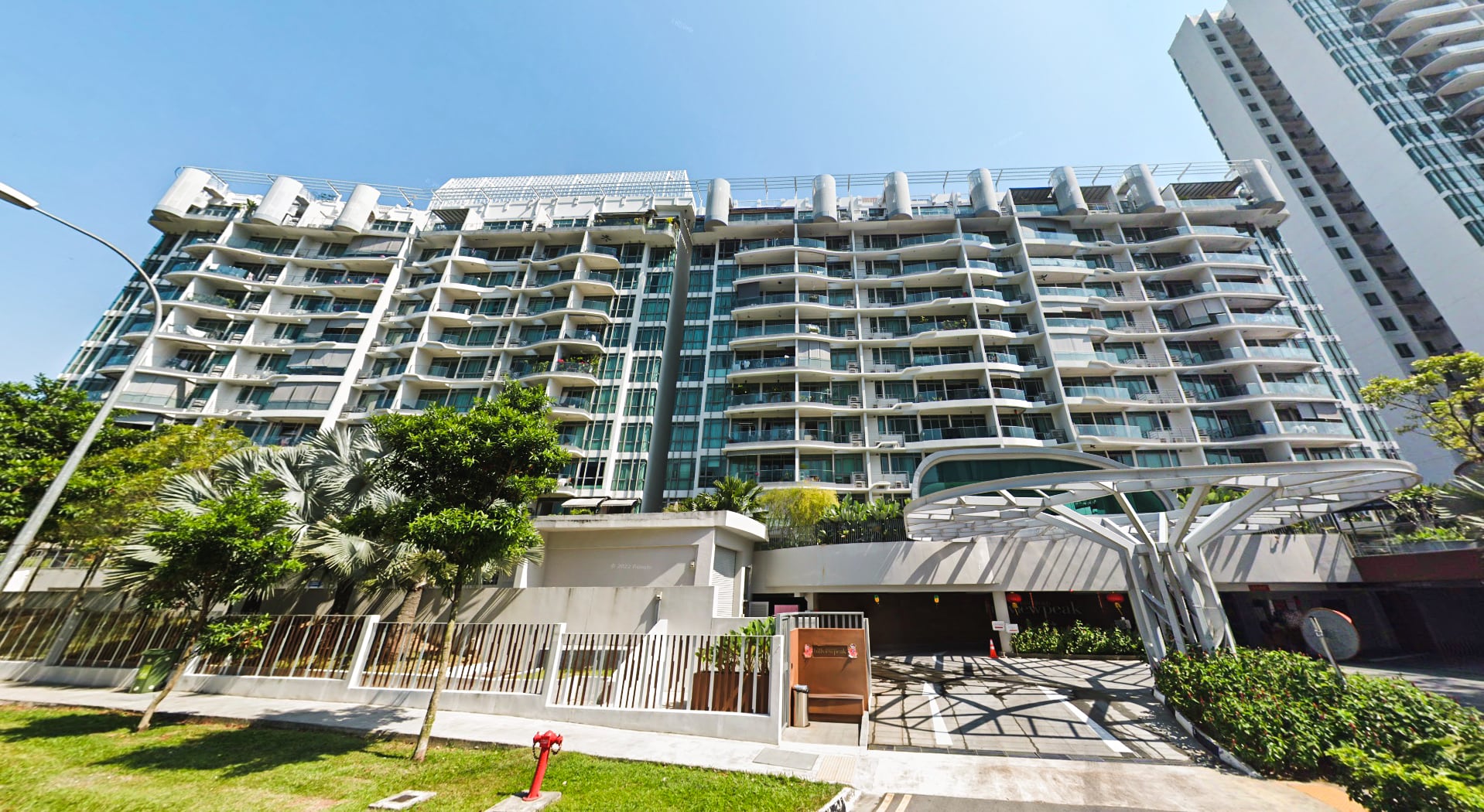 13
min read
Dear Stacked team,
We need your help! My husband and I have been great admirers of your research and in-depth articles on property buying in Singapore, we read almost every article that you guys post on a daily basis. We have also seen that you guys help couples who are looking to buy a new home with their questions, which is why we'd be grateful to hear your opinion that'll hopefully help us with our dilemma.
My husband is a Singapore PR, and we plan on buying in only his name, so we understand that we'll have an ABSD on top of the property cost. We are looking at private units within the range of 900k to 1.05m given budget constraints and downpayment formalities. In terms of size, we are looking for units between 700 sqft to 900 sqft – we currently live in a 550 sqft unit and need an additional 200 sqft at least with min 2 bed 2 bath.
We have identified the following condos which fit within our budget and would like your expert advice on these. We understand each has its pros and cons (for instance, q bay doesn't have great connectivity but the unit layout was good + waterfront living, the view from the balcony is quarry facing). Our fundamental aim is to find a unit for our own stay, but also which would allow us to breakeven – or hopefully make some profit (factoring in the stamp duty, ABSD, etc.) when we upgrade in 5 years' time.
Kingsford Hillview Peak – 775 sqft
Q Bay Residences – 797sqft
La Fiesta (we also looked at Vales EC 3bdr 900sqft in that region) – 732 sqft
We can certainly share more details or a listing of each of these specific units if it helps with your analysis/opinion. And we'd be extremely grateful for your input in this big and important step in our lives
Thank you so much!
---
Hey there!
Thank you for writing to us and we really do appreciate your support and kind words too.
You are absolutely right if you are buying in your husband's name that a 5% ABSD will be payable. There is a way to avoid that charge (and you probably already know this), but in case you don't if you do purchase it together as a married couple and you don't own any other residential property, you don't have to pay the ABSD (source).
Now I'm not sure if you have additional requirements in the future (like kids and such), so for the sake of a fair comparison I'm going to assume that you don't. In any case, the above options are very very different in terms of their locational attributes, and ultimately will boil down to which is a better fit for your lifestyle.
I would also caution that 5 years is quite a short time to exit with profitability in mind, especially at where the market is right now. Of course, this is very dependent on the price that you buy at, but here are some tips that may help you decide.
As much as possible, you don't want to be the one setting the highest price for the unit type that you are looking at within the development.
To be in a safer position, you'd want a good number of recent resale transactions in the past few years that have bought at a near equivalent price point. This is because that will form a new base of prices that owners will be reluctant to let go of at a loss.
Seeing what will be coming up in the next few years could help boost the prices in the area. This usually comes in the form of new projects, upgrades to transport lines, new amenities, etc.
There are other things to look out for, but for the sake of brevity here, let's take a look at the comparisons between each development.
Kingsford Hillview Peak
Kingsford Hillview Peak is a mid-sized development with 512 units spread over two shorter blocks and a taller one. It is a relatively new project having obtained its TOP in 2016. You will be in close proximity to HillV2 Mall for basic amenities and it is also located within walking distance to the Hillview MRT station (DTL). The downside is that it's mostly an unsheltered walk there.
Road connectivity wise, it is close to Dairy Farm Road for the BKE exit and just a block away from Upper Bukit Timah Road for main accessibility and ample bus connectivity.
The price has generally remained stagnant at $1,3xx PSF since the launch with a total of 40 profitable and 32 unprofitable as a whole. This is in spite of the recent new launch of the Midwood Condo nearby, which while it may put some limelight on the resale options in the vicinity – but yet at the same time, it adds to the supply to the Hillview vicinity and may pose as a competitor when it comes to future exit.
To be clear, if you were to look deeper at the profitable transactions (if you were to account for selling costs) most of them would actually be registering a loss or just about a breakeven instead. Only 5 have registered a 6 figure profit so far.
Additionally, as there are a few freehold developments along Hillview Avenue, future buyers are spoilt for choice when it comes to resale options along the stretch.
Lastly, do note that Kingsford Hillview Peak has also had a history of complaints about its workmanship – of which you can see more here.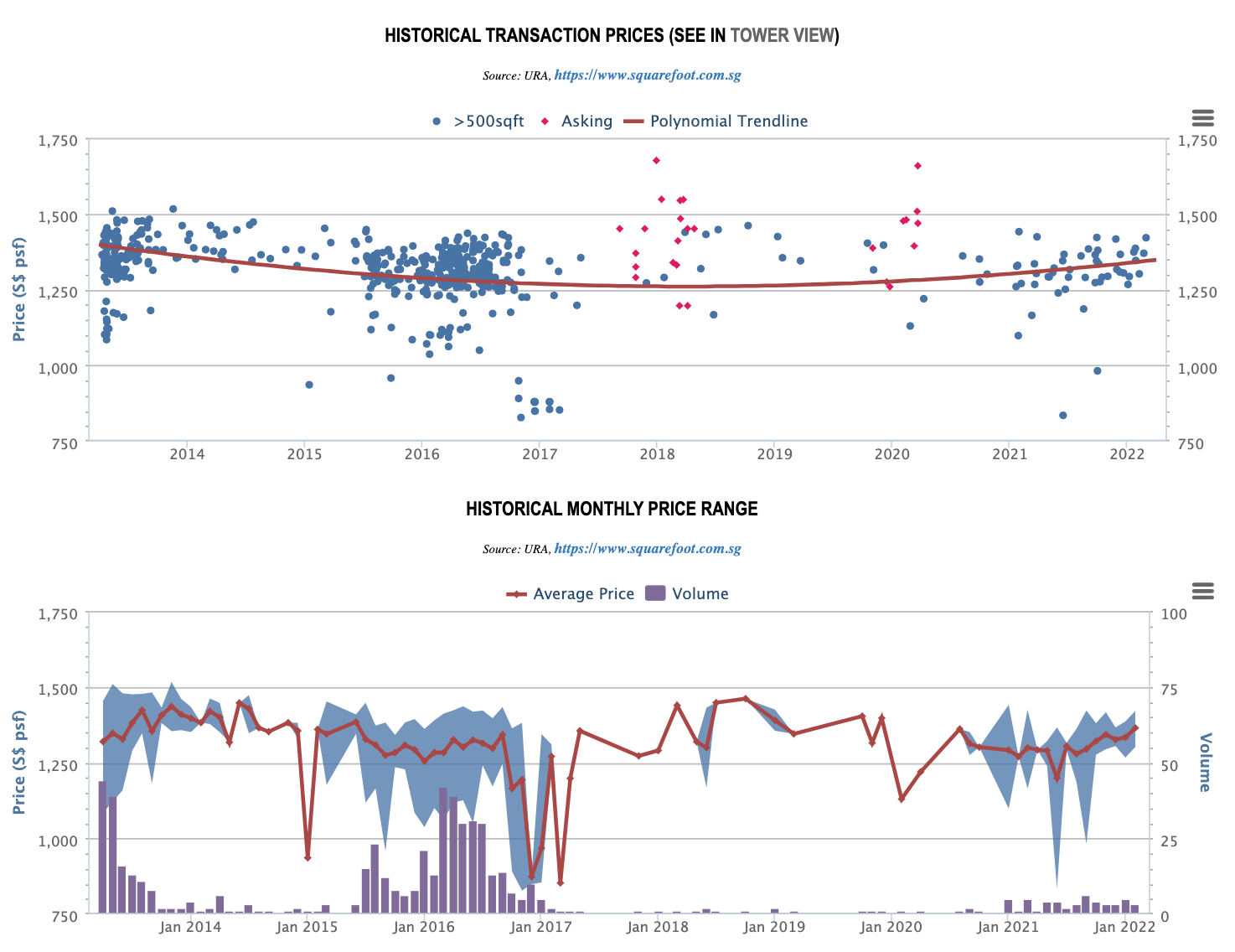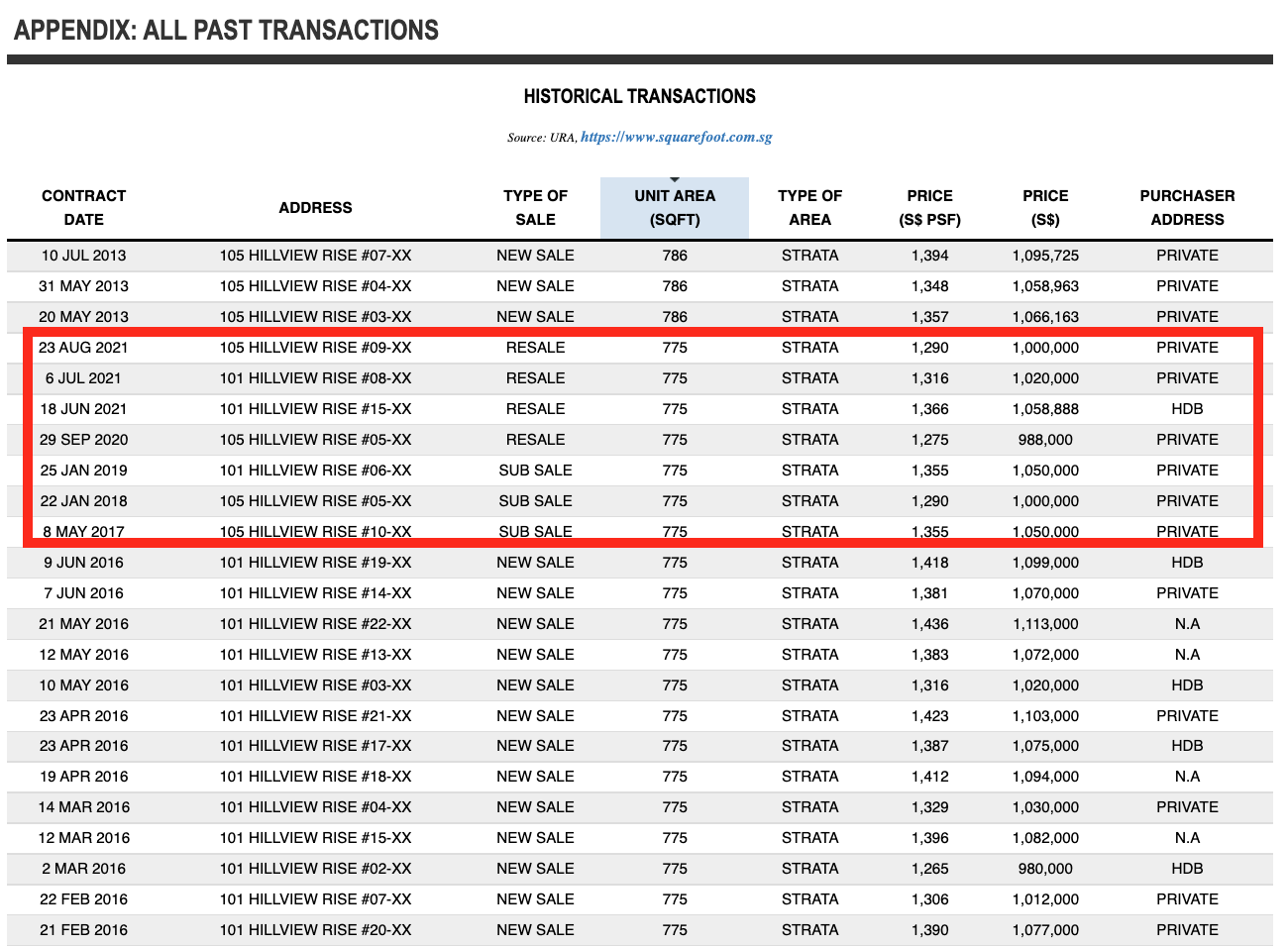 Layout analysis: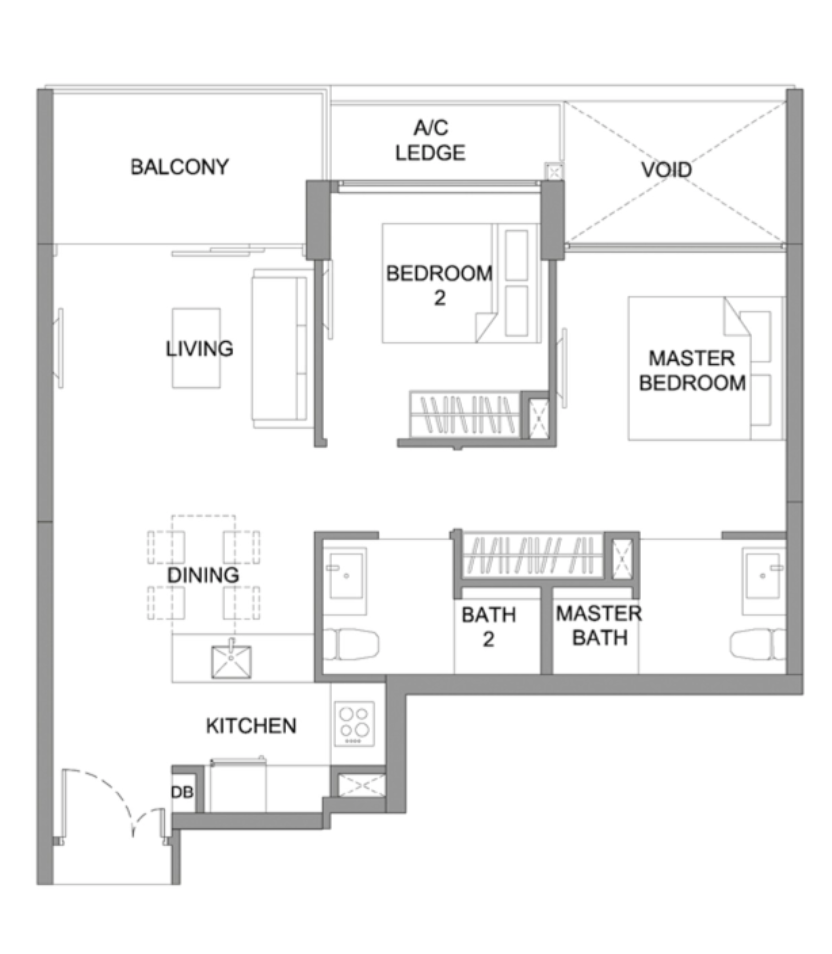 At 775 sq ft, it is very decently sized for a 2 bedroom 2 bathroom unit in today's context. As a form of comparison, the upcoming Midwood has similar offerings at a size between 635 – 700 sq ft. Generally, it is a squarish and efficient unit layout.
The unit opens to a small foyer which provides some kind of privacy, before opening up to a U-shape open layout kitchen space with a decent amount of cabinet space with the potential to enclose it up if you prefer a semi-enclosed kitchen layout.
The living and dining area can fit in a 3-seater sofa and 4-seater dining, which is about par for the course. We do like the good-sized master bedroom which could potentially fit a king-sized bed with ample space for a dresser/study since the wardrobe space is neatly tucked along the master bedroom entrance, cleverly utilising the entranceway.
The common bedroom is average in size since it is able to fit in a queen-size bed. However, the area lacks bathrooms and kitchen ventilation windows for natural ventilation; a downside if you do heavy cooking.
The unit also lacks a proper yard area, which is a common sight for small unit mix (1 & 2 bedders) in recent years' developments. Hence, the balcony has to double up as a laundry area cum outdoor space for relaxation.
Finally, it is worth mentioning that depending on which stack you choose, the view over Bukit Timah Nature Reserve can be a very pleasant one. It's always nice to see such a big patch of green in concrete-dense Singapore.
Q Bay Residences:
Q Bay Residences is another mid-sized development with 630 units. It is about the same vintage as Hillview Peak, having been built in 2017.
It is located at 2 major road junctions of Tampines Avenue 1 and Avenue 10 – hence, certain stacks may face road noise issues. The development offers a full range of condo facilities which include a few swimming pools and 2 tennis courts, quite a rarity for a 630 units development.
Location wise, it is slightly away from the amenities and quite a distance from the nearest MRT station. As such, the area is highly dependent on bus services to get around.
On another note, we do like the price quantum for the 2 bedroom unit type, which is well below the $1m mark and also well within your budget. However, we are mindful of the number of condos and ECs development in the area which can pose competition when it comes to a future exit.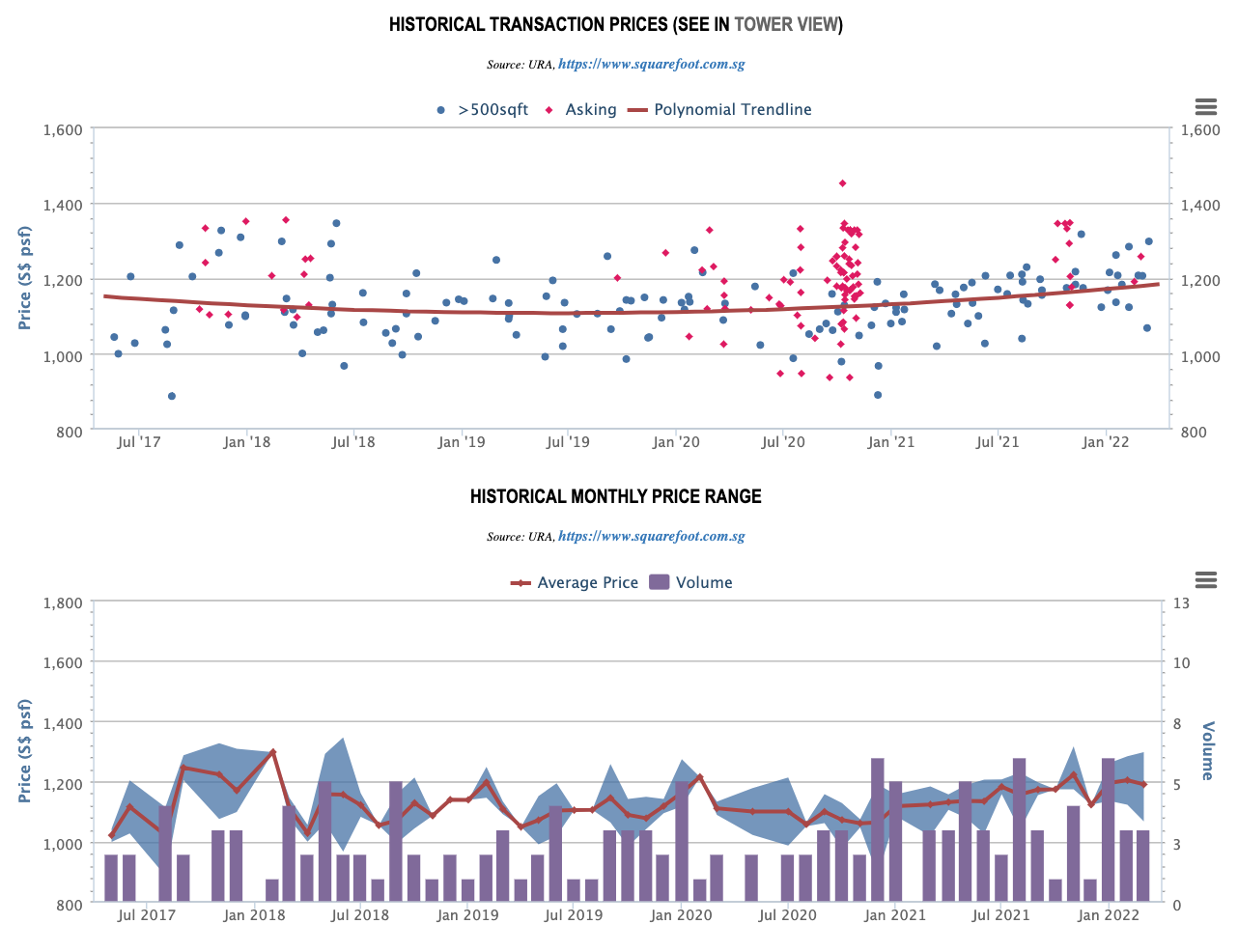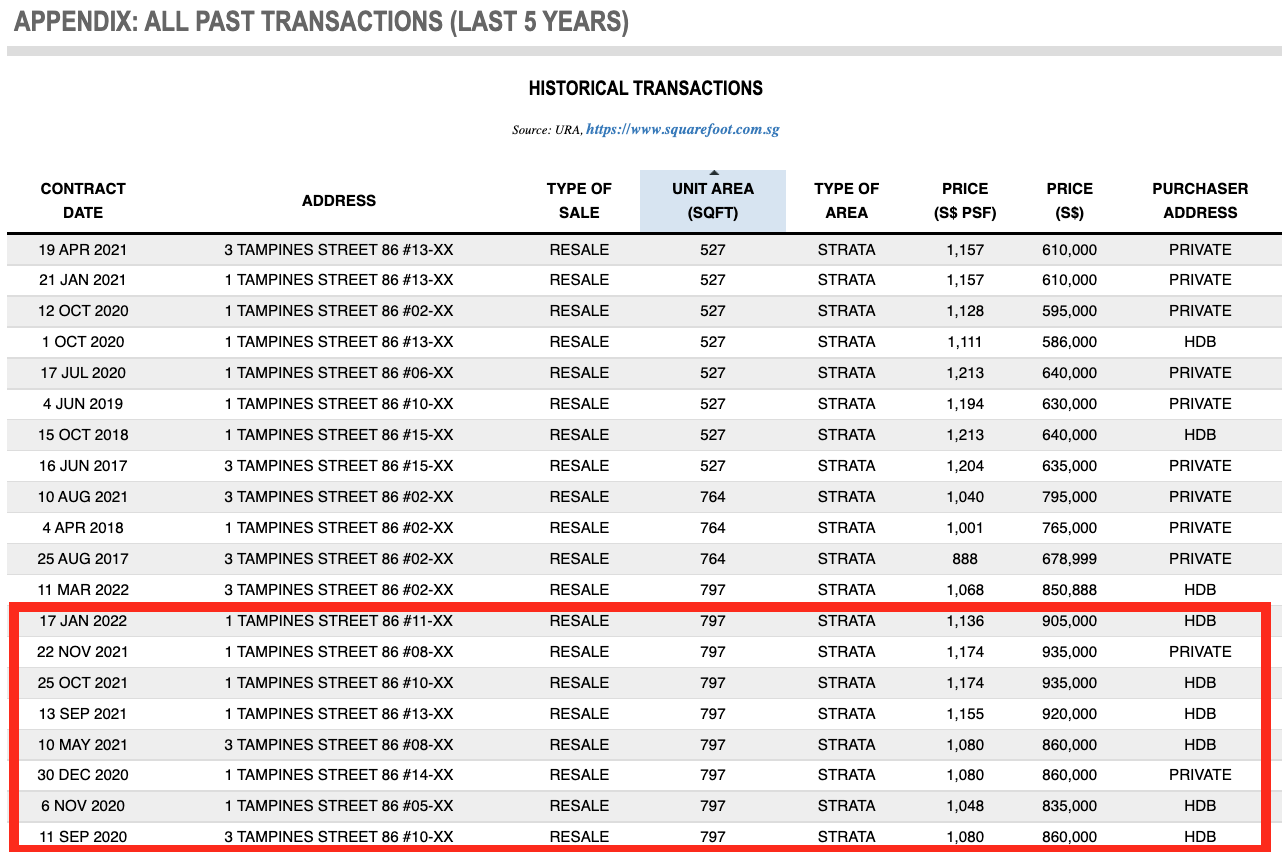 Layout analysis: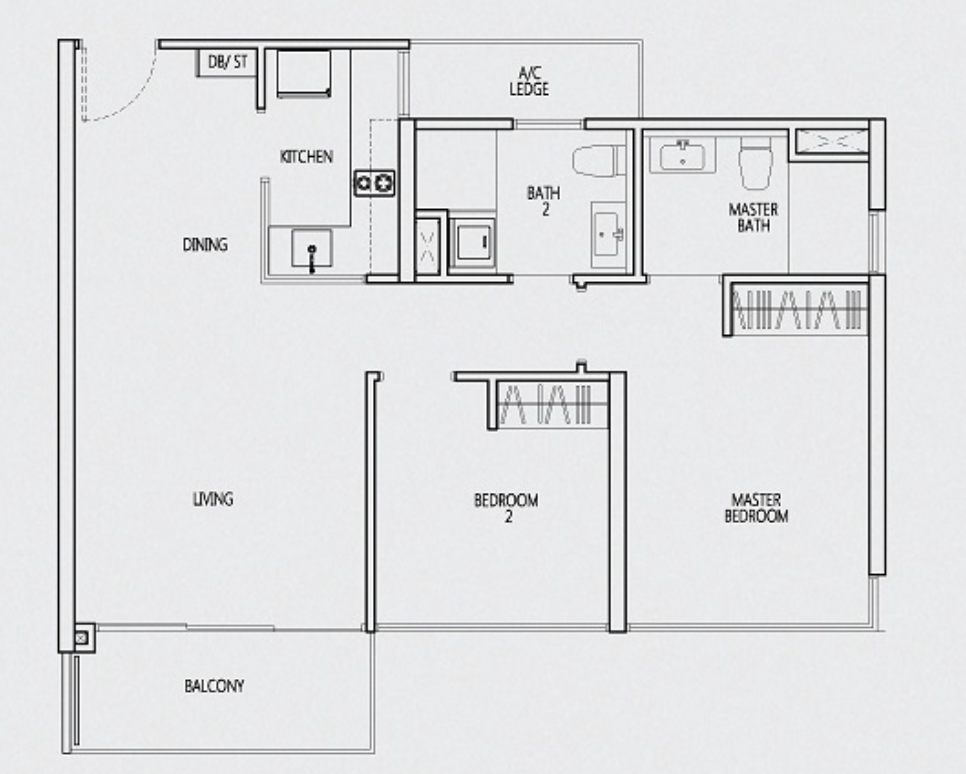 At 797 sq ft, it is a good-sized area with a squarish and efficient unit layout. The unit opens straight up to the dining area which may pose as a privacy issue for you, but it's hardly ever a dealbreaker for most people. We do like the kitchen area which comes enclosed with a window panel; as it is great for natural ventilation, especially during heaving cooking, but it is also a little on the small side.
The living area is quite sizeable and is one of the positive points of the unit. Noting that, as most of the 2 bedders are corner stacks, both bathrooms come with ventilation windows which is excellent.
It has decent-sized bedrooms which could fit in a queen-sized bed. Like most 2 bedders, this one also lacks a service yard, so the balcony would be mostly used for drying clothes.
La Fiesta
Having a good-sized plot, the developer has managed to fit in 810 units and still offer a full range of condo facilities. It ticks most of the boxes for convenience as it is well within walking distance to Sengkang Central for amenities and major transportation nodes (Bus Interchange, LRT, and MRT station).
Though unit size may come in slightly smaller, we do like the unit quantum here especially since it is located right across major amenities and transportation. Similarly, it is well within your budget as well. However, do be mindful of the above-track LRT noise which is quite frequent during train operating hours.
Of course, location wise it's hard to really compare between the 3 as neither will be considered central.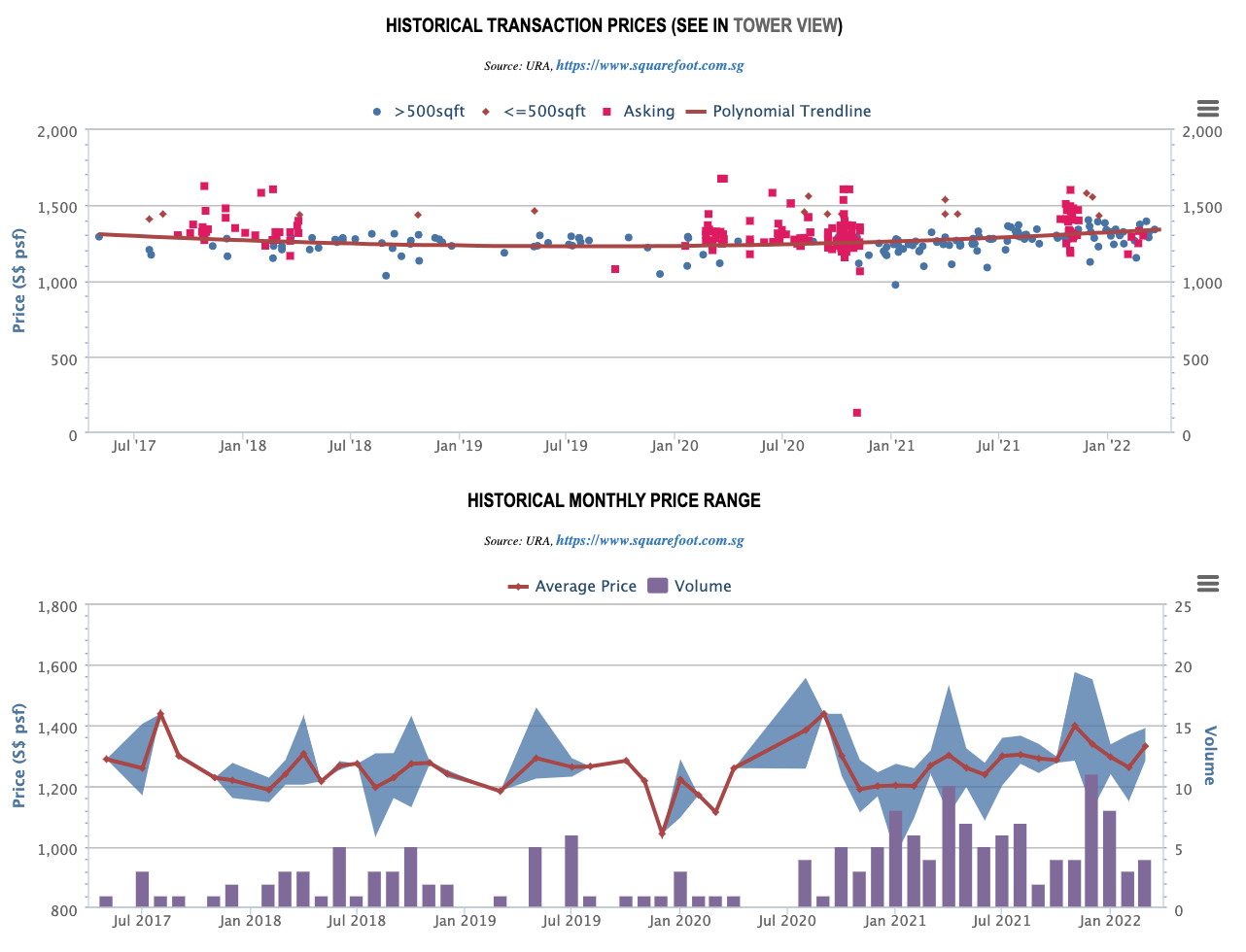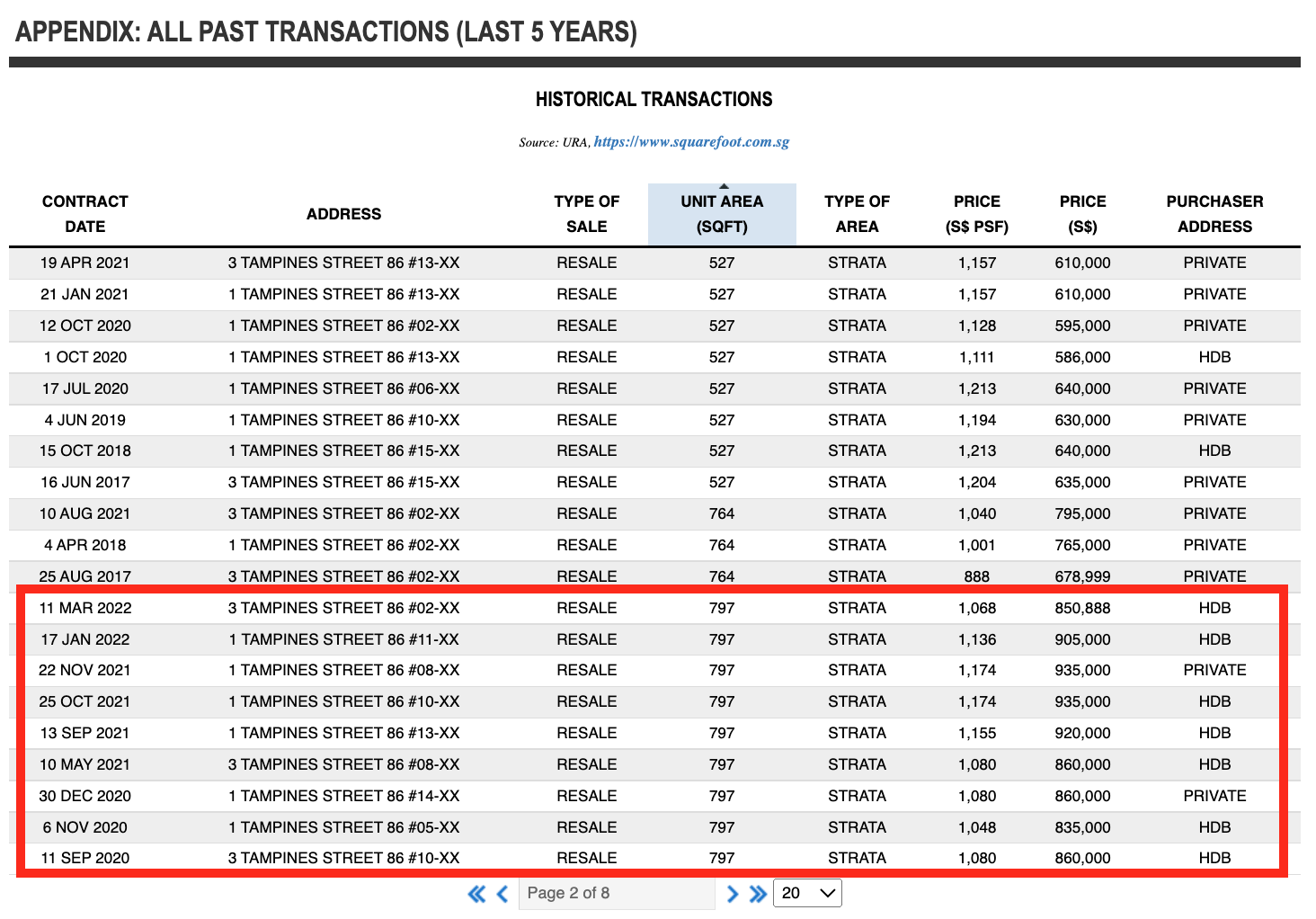 Layout analysis: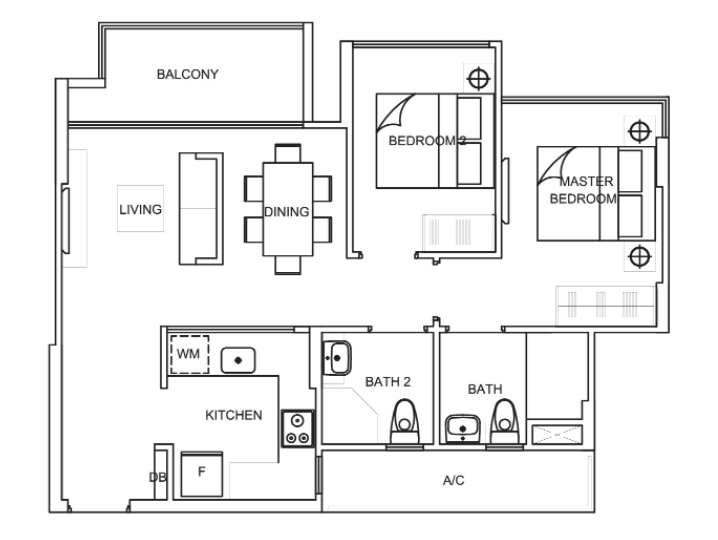 At 732 sq ft, it is undeniably the smallest 2 bedrooms unit among the three developments – and offers a similar layout to the rest too.
The unit opens to a small foyer which does provide some privacy. It has a neatly tucked kitchen area with an enclosed layout with a ventilation window panel; a plus if you do heavy cooking. Having a U-shaped cabinet space, it also offers a decent amount of counter space.
With a horizontal living and dining layout, it allows for more natural light and ventilation in the unit, although it would have been better if the balcony stretch the whole length. Size wise the balcony is definitely bigger than average, a plus if you value a good outdoor space since most of the 2 bedder stacks are pool facing. However, we anticipate that this area would be doubled up as a laundry space as there isn't a yard here.
Despite being the smallest of all 3, this layout has a good-sized dining space that could potentially fit in a 6-seater dining.
Both bedrooms come in at an average size and are able to fit in a queen-sized bed too, and both bathrooms come with natural ventilation (which is a big plus point). The downside here is the oversized AC ledge spanning more than 2 bathroom widths – certainly unnecessary.
La Fiesta
Among the three developments highlighted, La Fiesta is our Top Pick for the convenience of amenities and transportation at an affordable quantum. We do foresee it will remain attractive especially among buyers of similar profile criteria; one that values convenience especially since it is one of the few plots at the heart of Sengkang Square. Adding on with a shorter-term timeline (5 years), staying in an area with direct convenience to amenities and transportation right across the road is a huge plus.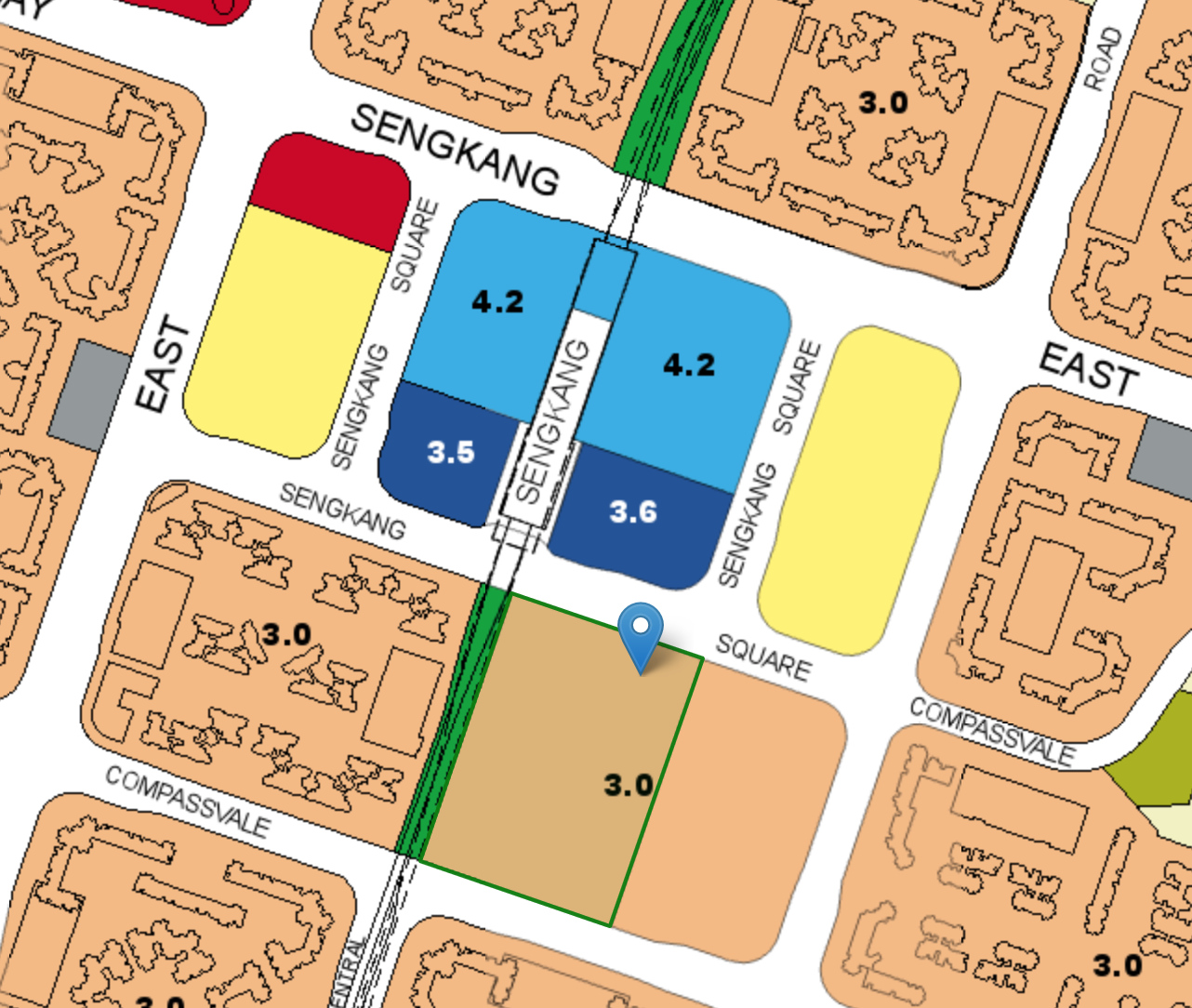 Over at Q Bay Residences, there are a few resale condos options in its direct vicinity, so future buyers will be spoilt for choice. With all the resale developments being leasehold, we do foresee future buyers will compare most of the condos in the area, down to nitty-gritty details like facilities offered, maintenance of development and layout efficiency, etc. Q Bay Residences will be one to look at if you do value the quarry view and decent unit size at an attractive quantum.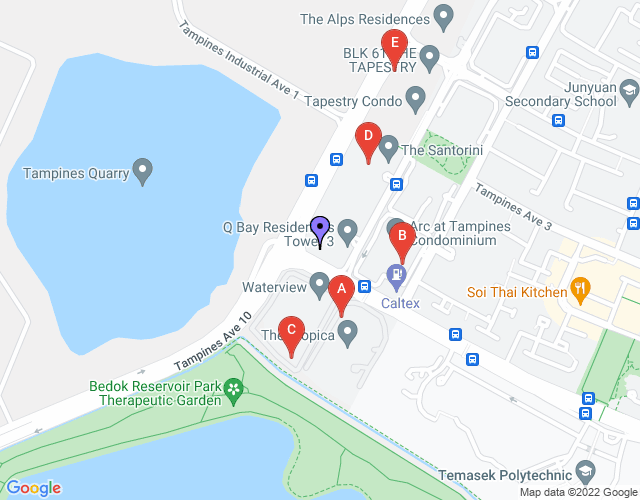 Kingsford Hillview Peak ticks the boxes for close proximity to basic amenities at a reasonable distance to the DTL Hillview MRT station. Road accessibility will improve further with the opening of a new road connecting Hillview Residents direct to Dairy Farm Road with a link to the BKE exit. Slated to open sometime in 2024, certain stacks may face slight construction noise and dust, especially for road facing stacks closer to the road site.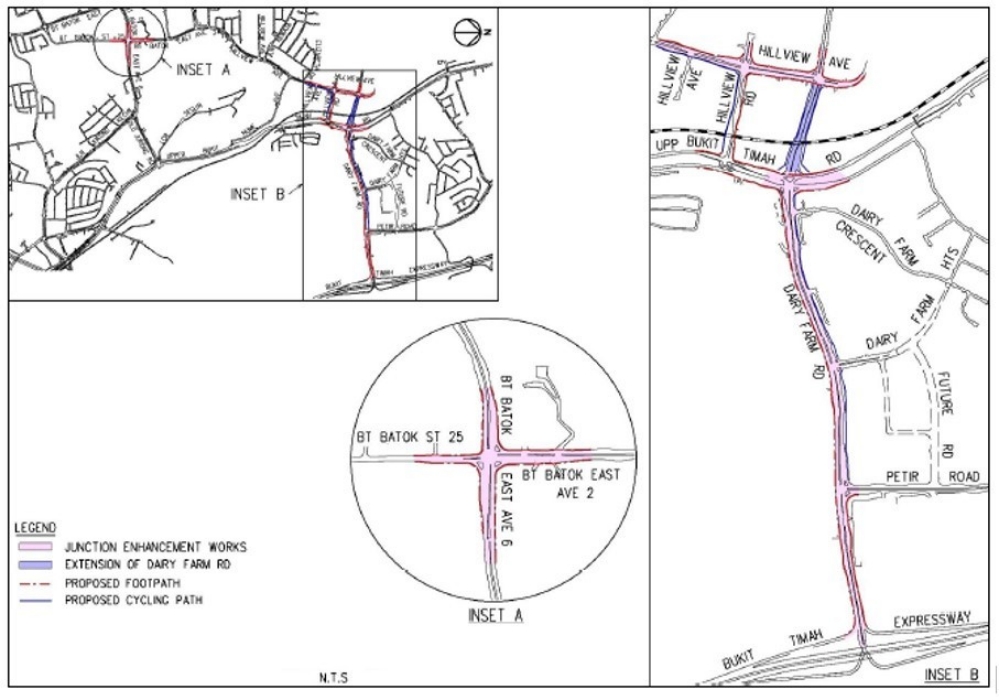 If the exit is your biggest concern, Kingsford Hillview Peak probably is the riskiest bet at the highest price point of the 3.
Additionally, the development saw a high number of unprofitable (32 Units) transactions, which are close to the profitable transactions (40 Units); added with price stagnation – so we are wary of the red flag here, despite the new launches in the area which usually bring some limelight and uptick in the resale in its close vicinity. We do see transaction volume picking up in recent years however, prices are seeing little appreciation since launch – even despite the uplift of prices in most areas in Singapore.
This pales in comparison if we look at the relatively new leasehold resale development over at Dairy Farm or The Skywoods, where it saw a rebound in price and healthy transactions volume since the launch of Dairy Farm Residences nearby, not to mention with the recent GLS plot awarded diagonally across. The project has so far seen 58 profitable transactions and only 5 unprofitable transactions.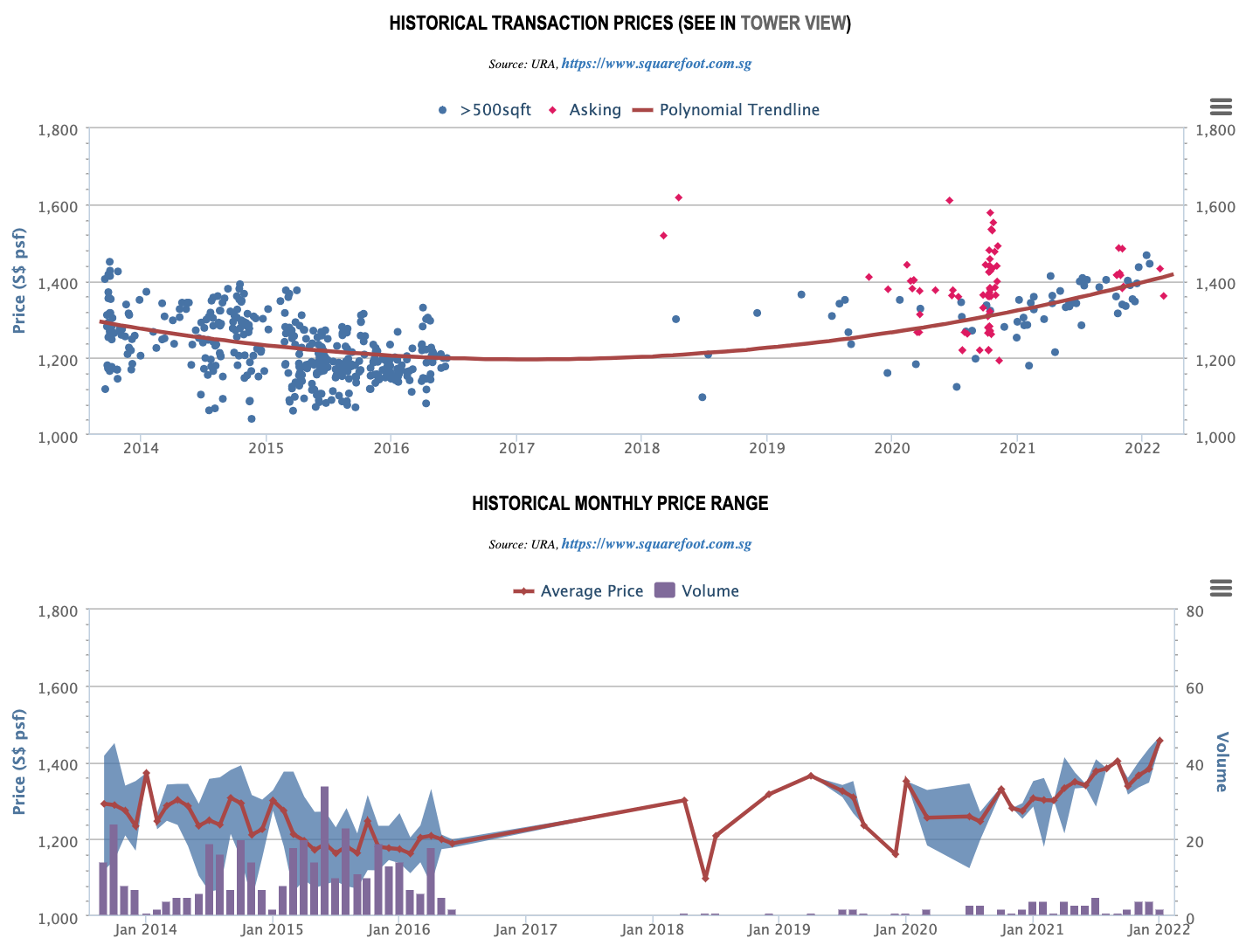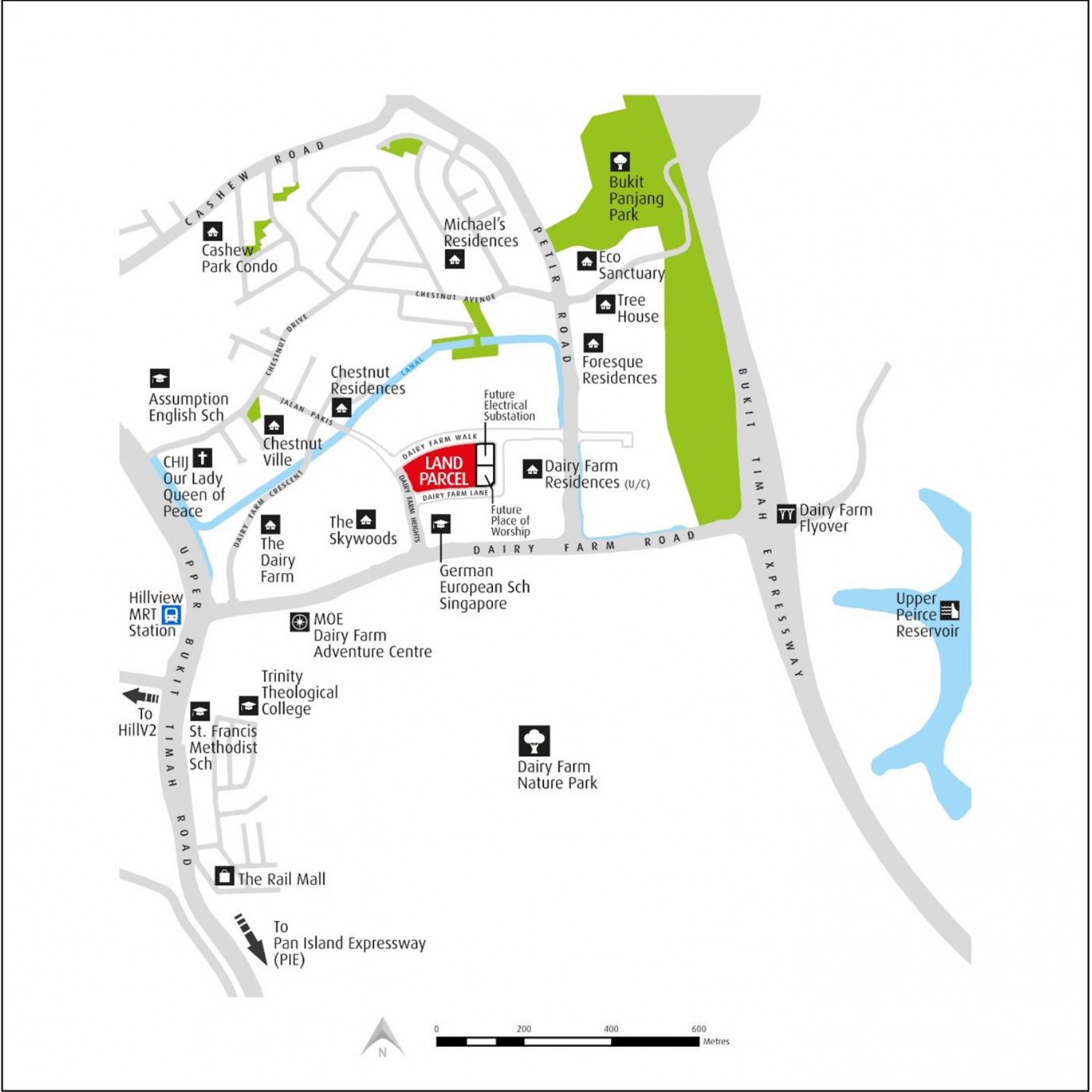 Over at Hillview side, there are quite a few residential plots slated for residential use though it may take some time for all to be fully developed.
This will in return post stiff competition over the years and by then Hillview Kingsford may be an older resale; which may be less ideal for a certain group of buyers. Of course, on the flip side, it could raise the prices of resale developments around – but all this would depend on the supply and future offerings by developers in the future.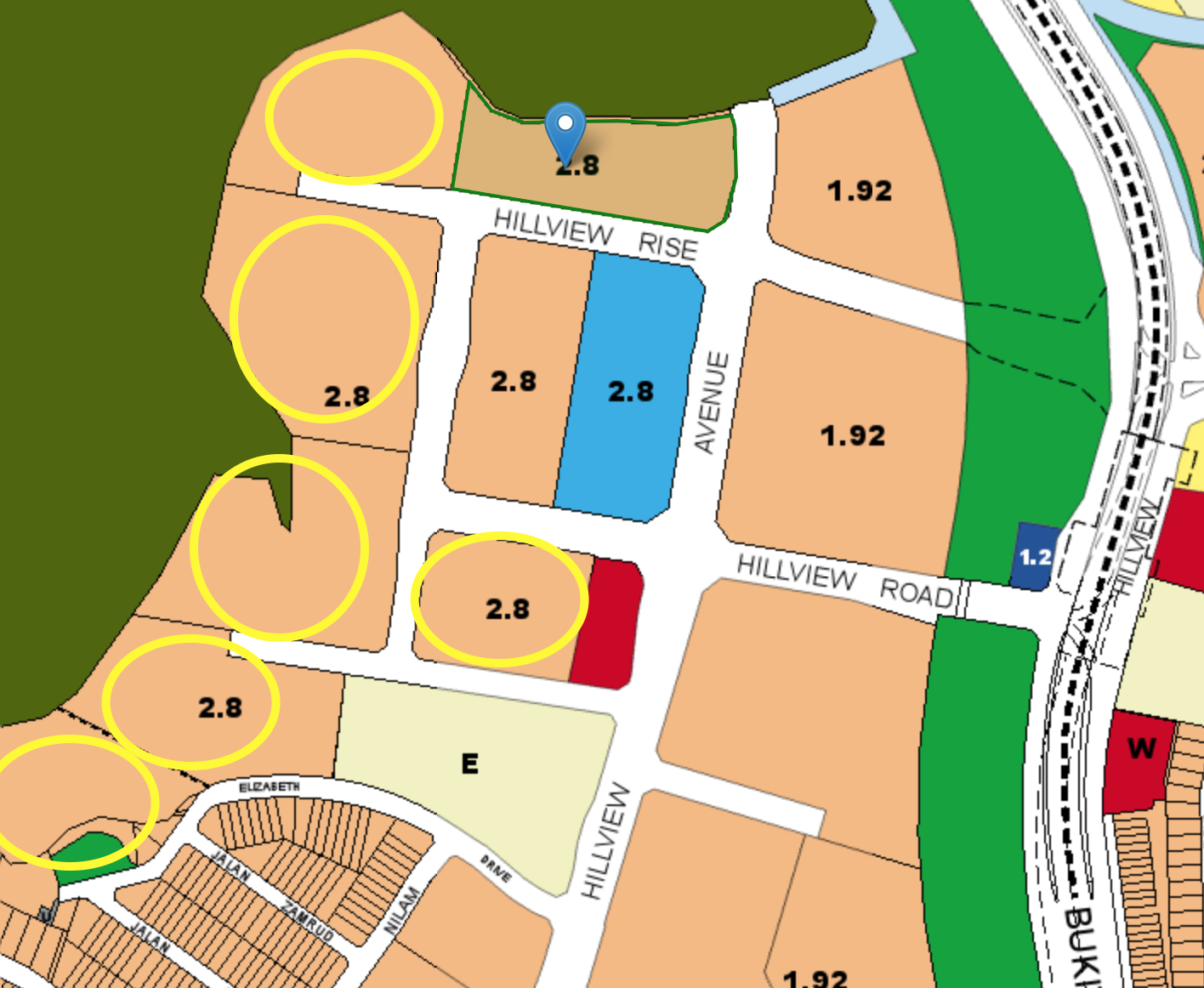 Overall, we have shared our thoughts on all the developments, the capital appreciation potential of the area, each of the 2 bedder layouts as well as our pick amongst all the contenders.
We hope that this would prove useful in your decision making.
Have a question to ask? Shoot us an email at hello@stackedhomes.com – and don't worry, we will keep your details anonymous.
Looking for a home? Feel free to reach out to us here for a more in-depth consultation.
For more news and information on the Singapore private property market or an in-depth look at new and resale properties, follow us on Stacked.