Analysis
Why Jervois Mansion Sold 98% During Launch: We Break Down A Successful Project Launch
Sean
March 11, 2022

13

min read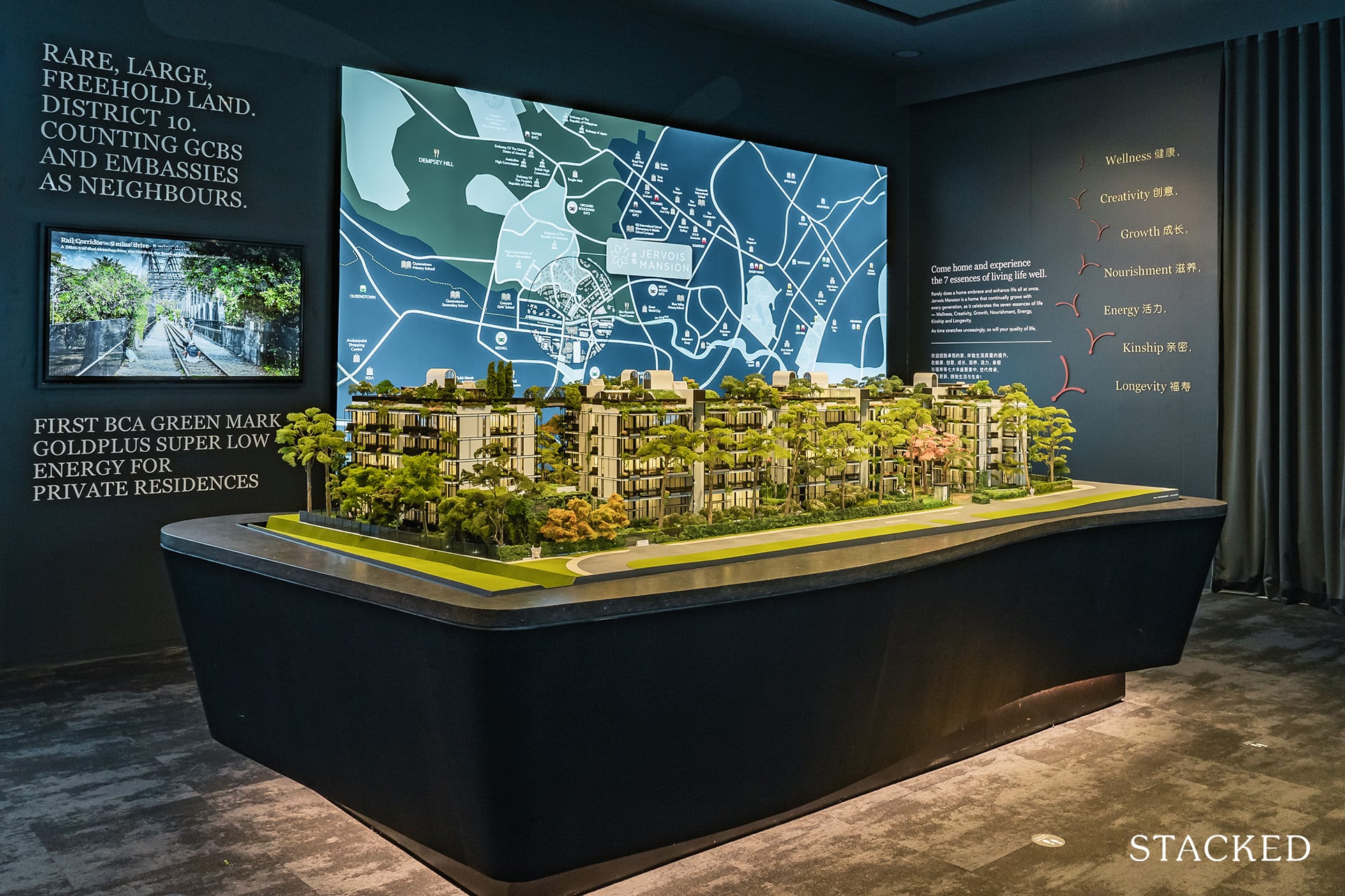 13
min read
If you haven't heard already, Jervois Mansion has now fully sold out, with its show flat completely packed up.
It sold 98% of its units during launch weekend – quite a stunning result, if you ask me.
Some naysayers may point out that 24 units were already sold to family and friends, so the remaining 106 units aren't actually that difficult to move over a weekend.
Plus, it's during a hot property market (and before yet another round of cooling measures). 
While the above is true, it can also be said that by all accounts, Jervois Mansion would actually be a challenging scenario to sell.
First, it's a small boutique project of just 140 units. This usually means less visibility and awareness, especially in a crowded market.
It was launched just before Canninghill Piers was about to launch, and so competition was quite high in the jostle for attention.
Second, the Jervois enclave has gotten a bit of a bad rep going on in recent years.
It started with the fire sale at 38 Jervois. Following that, competing new launches in the vicinity such as Petit Jervois, Jervois Prive, and Jervois Treasures didn't seem to be able to pull buyers in. 
To show you, here's a breakdown of the take-up rates for each.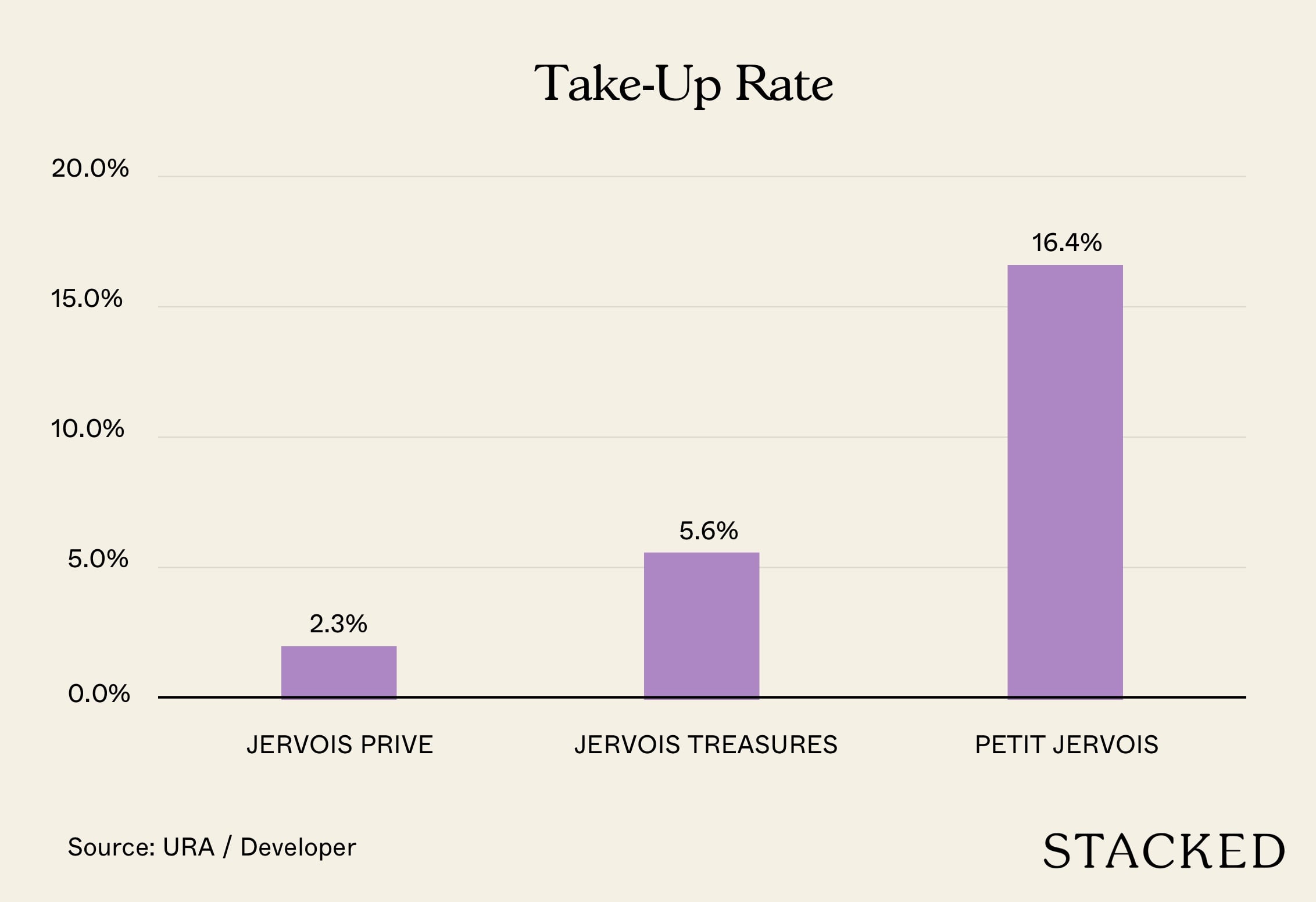 Hardly inspiring, right?
So why did Jervois Mansion do so well?
I've previously covered poorer performing condos such as The Tennery and The Stellar RV, and more recently, Urban Vista.  
And so in a change of pace today, I'll be breaking down the reasons why Jervois Mansion sold the way it did.
Sure – the jury's still out as to how it'll perform in the resale market. But for now, I think it's interesting to uncover the reasons why it was so popular.
Price
Naturally, this was one of, if not the biggest early draws of the development.
For what it's worth, the initial pricing that they were launching at for a freehold District 10 was very attractive.
Here's how it stacked up with its surroundings at that point:
| | | | | | | |
| --- | --- | --- | --- | --- | --- | --- |
| Project | Tenure | Built Year | 1BR Price | 2BR Price | 3BR Price | 4BR Price |
| Dormer Park | Freehold | 1993 | – | – | $2,900,000 ($1,738 psf) | $4,050,000 ($1,726 psf) |
| Holt Residences | Freehold | 2000 | – | – | – | $3,300,000 ($1,605 psf) |
| Jervois Lodge | Freehold | 1997 | – | $1,750,000 ($1,260 psf) | $2,240,000 ($1,913 psf) | – |
| Jervois Regency | Freehold | 2003 | – | $1,639,500 ($1,662 psf) | $1,880,000 ($1,480 psf) | – |
| Jervois View | Freehold | 1982 | – | – | $4,275,000 ($1,727 psf) | – |
| Mon Jervois | 99 yrs from 07/05/2012 | 2016 | – | $3,069,000 ($1,320 psf) | $4,104,700 ($1,550 psf) | – |
| One Jervois | Freehold | 2009 | $1,280,000 ($1,699 psf) | $1,838,000 ($1,792 psf) | $2,697,000 ($1,838 psf) | $3,075,000 ($1,866 psf) |
| Sheares Ville | Freehold | 2003 | – | – | $2,440,000 ($1,655 psf) | – |
| Jervois Mansion | Freehold | 2026 (Est TOP) | $1,212,750 ($2,450 psf)* | $1,593,300 ($2,350 psf)* | $2,302,300 ($2,300 psf)* | $3,462,750 ($2,250 psf)* |
Source: URA. Data from Sep 2020 – August 2021.
*Indicative $PSF only
From an overview of the surrounding resale projects, you can see that Jervois Mansion offered a very compelling price at its indicative pricing.
It was the cheapest option on a quantum basis for 1 and 2 bedroom units, and while the 3 and 4 bedroom units had cheaper options around the gulf in age by the time Jervois Mansion is built is pretty staggering.
Of course, with a lower $PSF but higher quantum means that older projects like Jervois Regency are much bigger as mentioned earlier – but that's always going to be a tradeoff to stay in a much newer and more modern project.
Since the above is just for resale projects, let me also show you how Jervois Mansion stacked up against new launch CCR projects.
To keep things simple, I'll be looking at the $PSF of units less than 500 sqft in size (1-bedders) and comparing it to the indicative 1-bedroom $PSF of Jervois Mansion (around $2,450 psf).
| | | |
| --- | --- | --- |
| Project Name | Tenure | Median Unit Price ($ PSF) |
| 3 Cuscaden | Freehold | $4,213 |
| RV Altitude | Freehold | $2,921 |
| Pullman Residences Newton | Freehold | $2,893 |
| The Hyde | Freehold | $2,761 |
| 35 Gilstead | Freehold | $2,682 |
| Dunearn 386 | Freehold | $2,608 |
| Wilshire Residences | Freehold | $2,601 |
| Leedon Green | Freehold | $2,599 |
| Midtown Bay | 99 yrs from 02/01/2018 | $3,023 |
| One Holland Village Residences | 99 yrs from 13/08/2018 | $2,990 |
| Midtown Modern | 99 yrs from 10/12/2019 | $2,990 |
| The M | 99 yrs from 03/07/2019 | $2,859 |
| Irwell Hill Residences | 99 yrs from 13/04/2020 | $2,674 |
| One Bernam | 99 yrs from 10/12/2019 | $2,593 |
| Fourth Avenue Residences | 99 yrs from 07/03/2018 | $2,391 |
Source: URA. CCR New Launches <500 sqft units. Data from Jan 2020 – Sep 2021
Based on its indicative psf of $2,450, Jervois Mansion would rank as the most affordable new freehold CCR project based on the past one year's worth of transactions.
And comparing it to leasehold projects in the CCR, Jervois Mansion would still be considered the second most affordable – ranking only behind Fourth Avenue Residences.
To be fair, prices did rise considerably after the first few units were sold, but that's to be expected from every popular new launch.
The key here was the initial launch prices that drew much interest from the onset.
Start-up mindset
The next reason is that it had a start-up mindset.
It's why smaller companies can take on the big boys and win (see Neflix vs Blockbuster).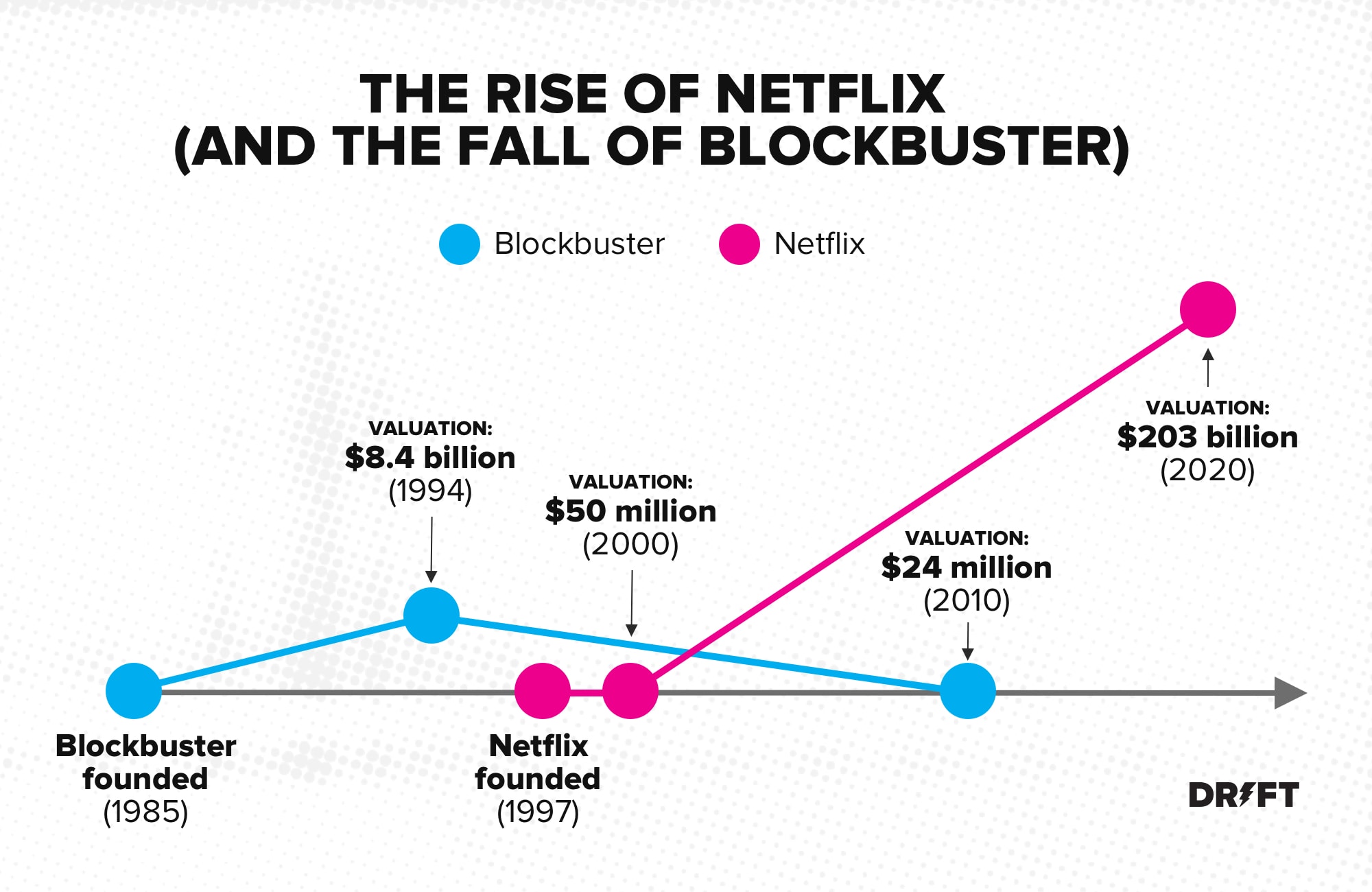 So unlike bigger real estate developers with lots of layers of decision-making and red tape to go through, they could move fast and be more nimble.
For example, making the decision to include the surrounding buildings in the rendered visuals.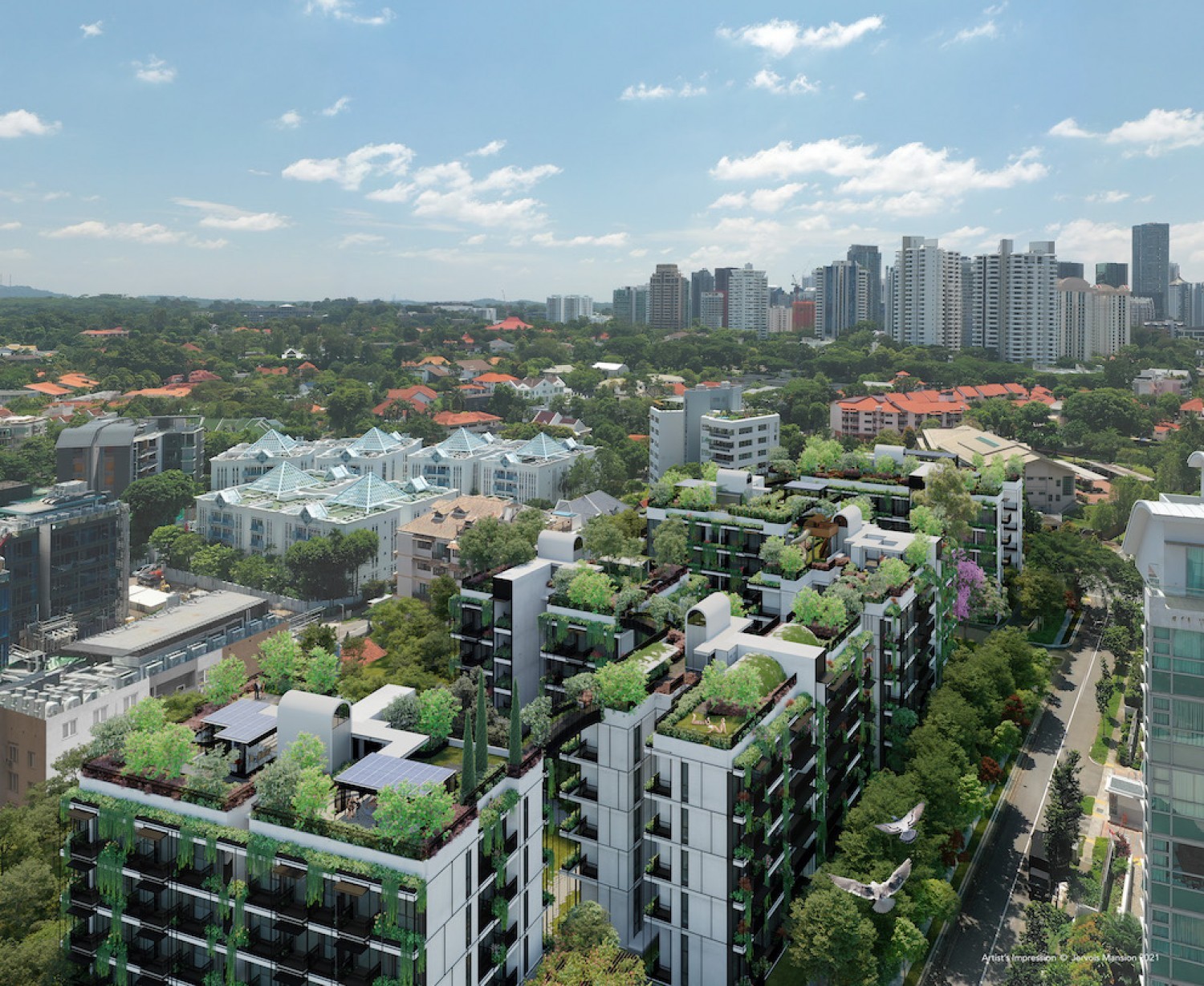 Most developers try to stray away from doing so, in a bid to make the area seem less congested than it actually is.
And well, even if the marketing team wanted to be transparent or to try and do something refreshing, the amount of bureaucracy to go through will probably be enough hindrance that there is no motivation to do anything different.
The truth is, the transparency here is a breath of fresh air.
Consumers today recognise that everyone wants authenticity – that already sets them apart from everyone else.
They are not scared to reveal flaws, and that in turn shows their confidence in their actual product.
Sometimes, it pays to be a small and nimble team.
Marketing
Let's not compare to bigger projects funded by well-known developers.
They obviously would have better access to capital and constant connections to different news outlets.
You see, the problem for many smaller projects is that they have a build it and they will come mentality.
And they forget just how key a role marketing has to play in the success of project sales.
Long gone are the days that you can pay for ads in the Straits Times, and expect to see a line out of your show flat on launch weekend – it just doesn't work that way anymore.
With Jervois Mansions, we were invited to engage with them in conversations as early as 10 months before the project was launched.
(To be clear, I'd like to highlight that we weren't paid, and there was no money exchanged at all in the production of our review covering the project.)
But compared to other developers, they were by far the earliest to reach out (we only hear from most a week or two before launch), and it showed from the onset how serious they were in marketing the project.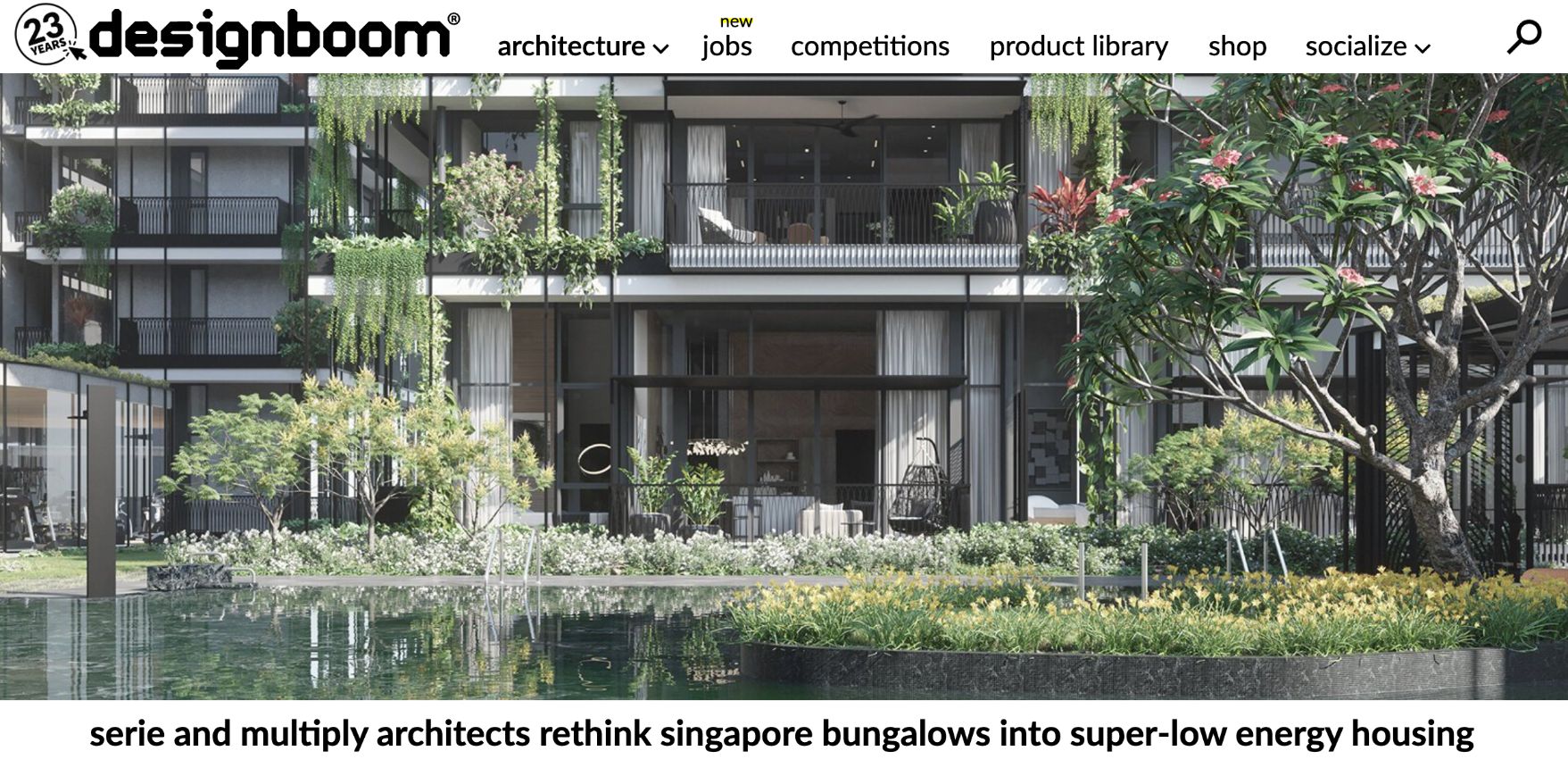 Of course, this was followed by pieces in other media outlets like Designboom, CNA, and Edgeprop, and they had a whole campaign done over social media as well in the days leading up to the launch.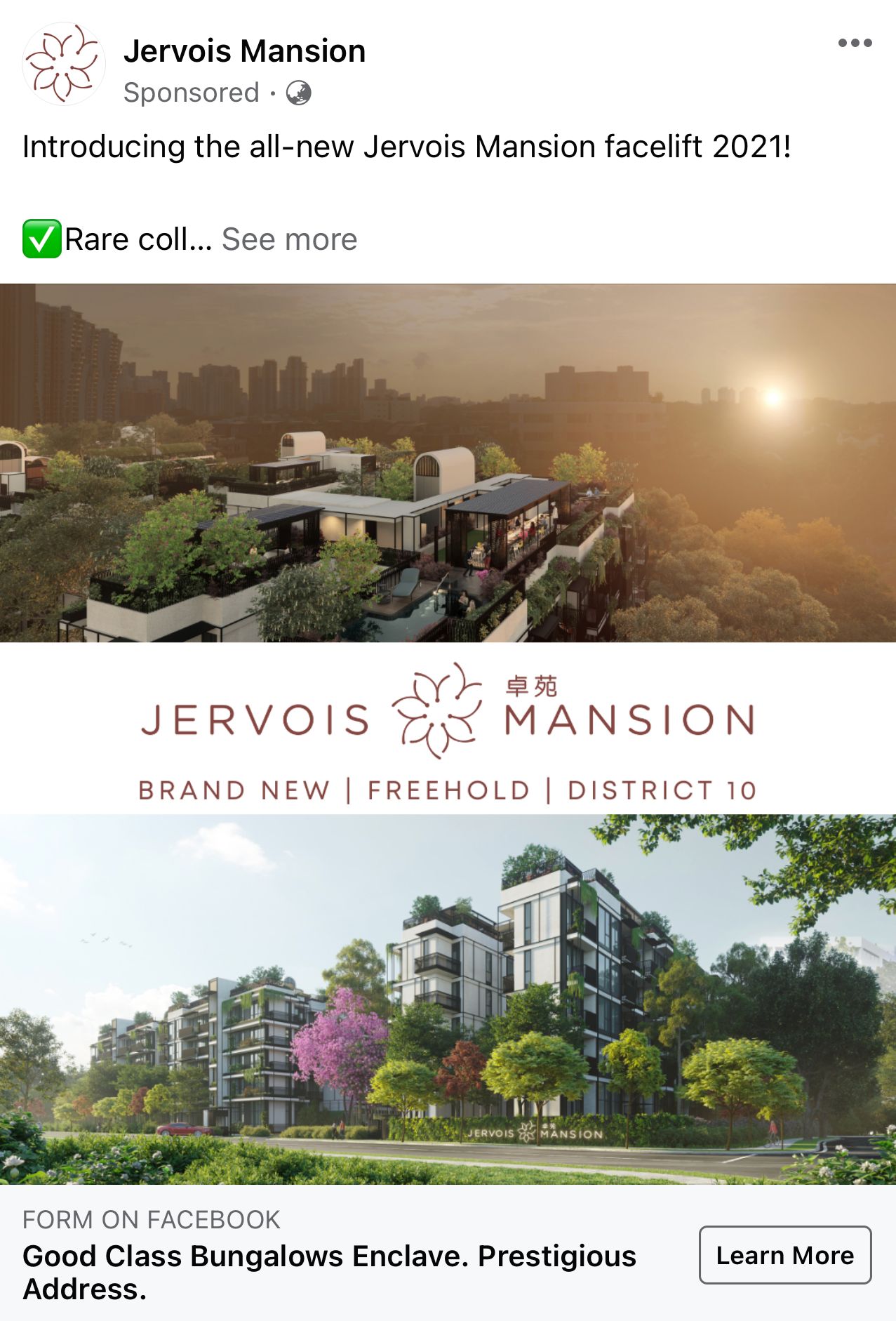 Besides that, various video productions were carried out, and there was enough buzz and momentum generated from all these marketing activities carried out.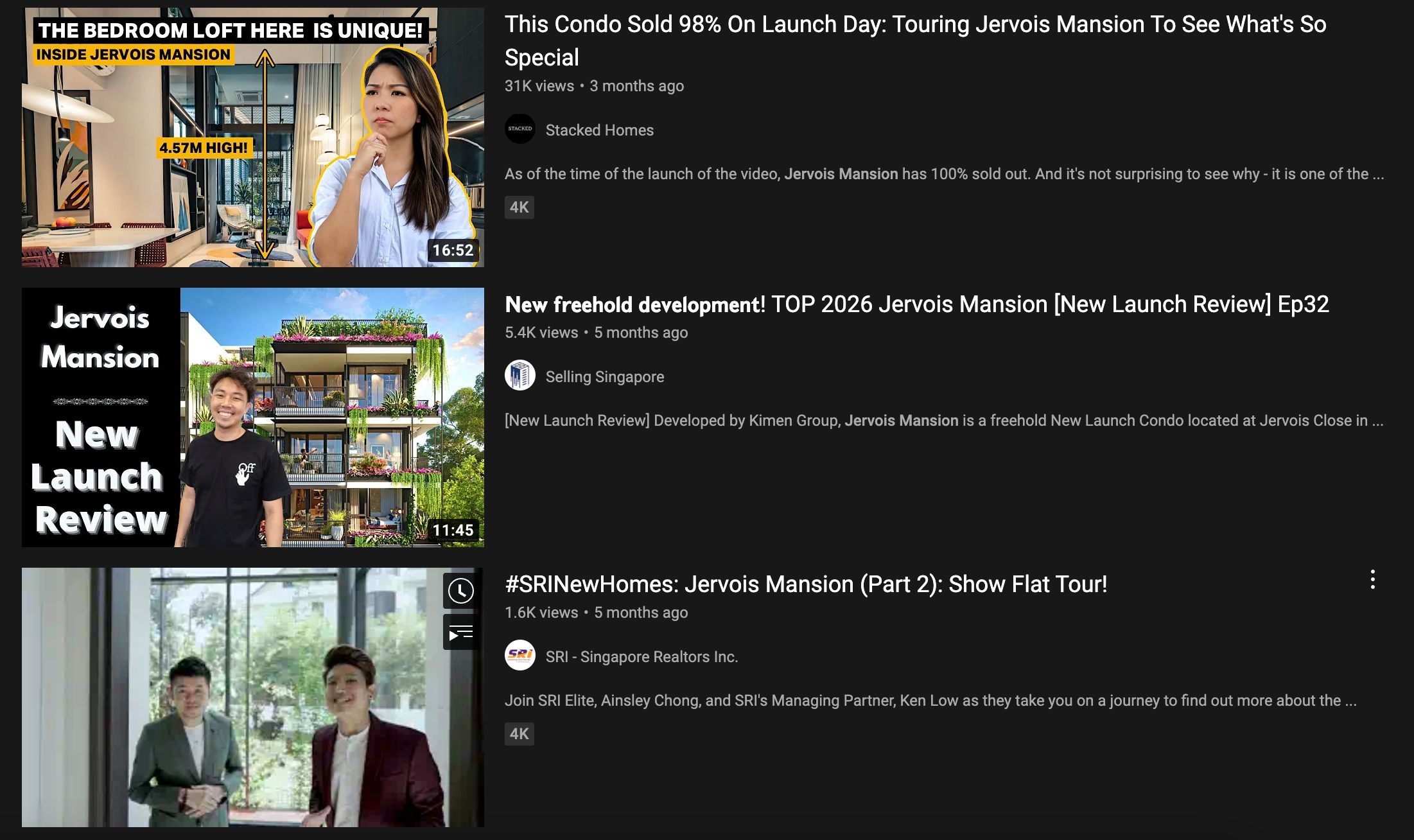 You could also see the quality through the renders of the project. Other than the transparency efforts, the general quality of the renders was high quality and vibrant, and the investment into producing top-notch renders has clearly played a part too.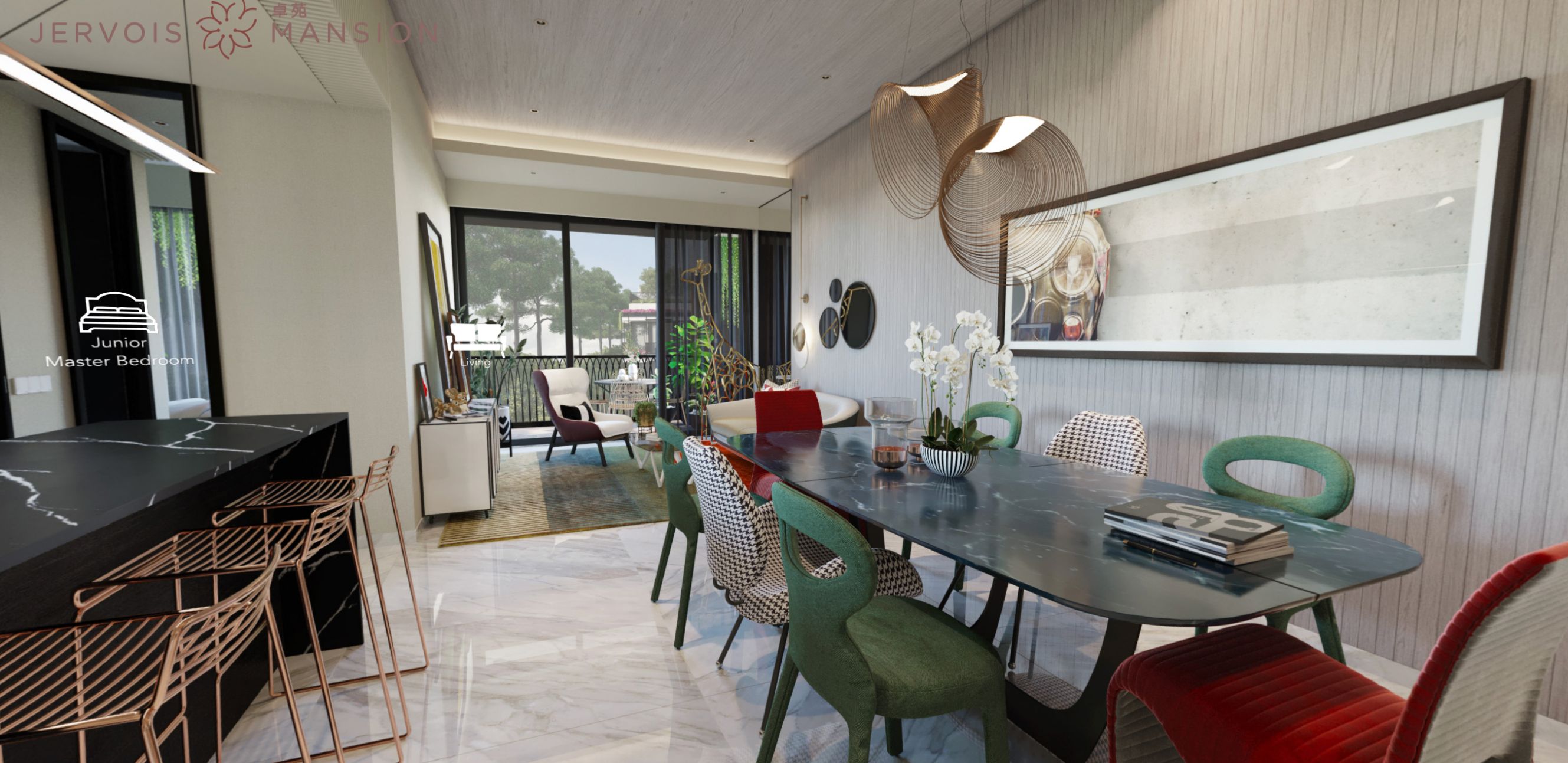 They even did near photorealistic renders of unit types that weren't in the show flat, it was incredibly detailed, and with views out to the development itself.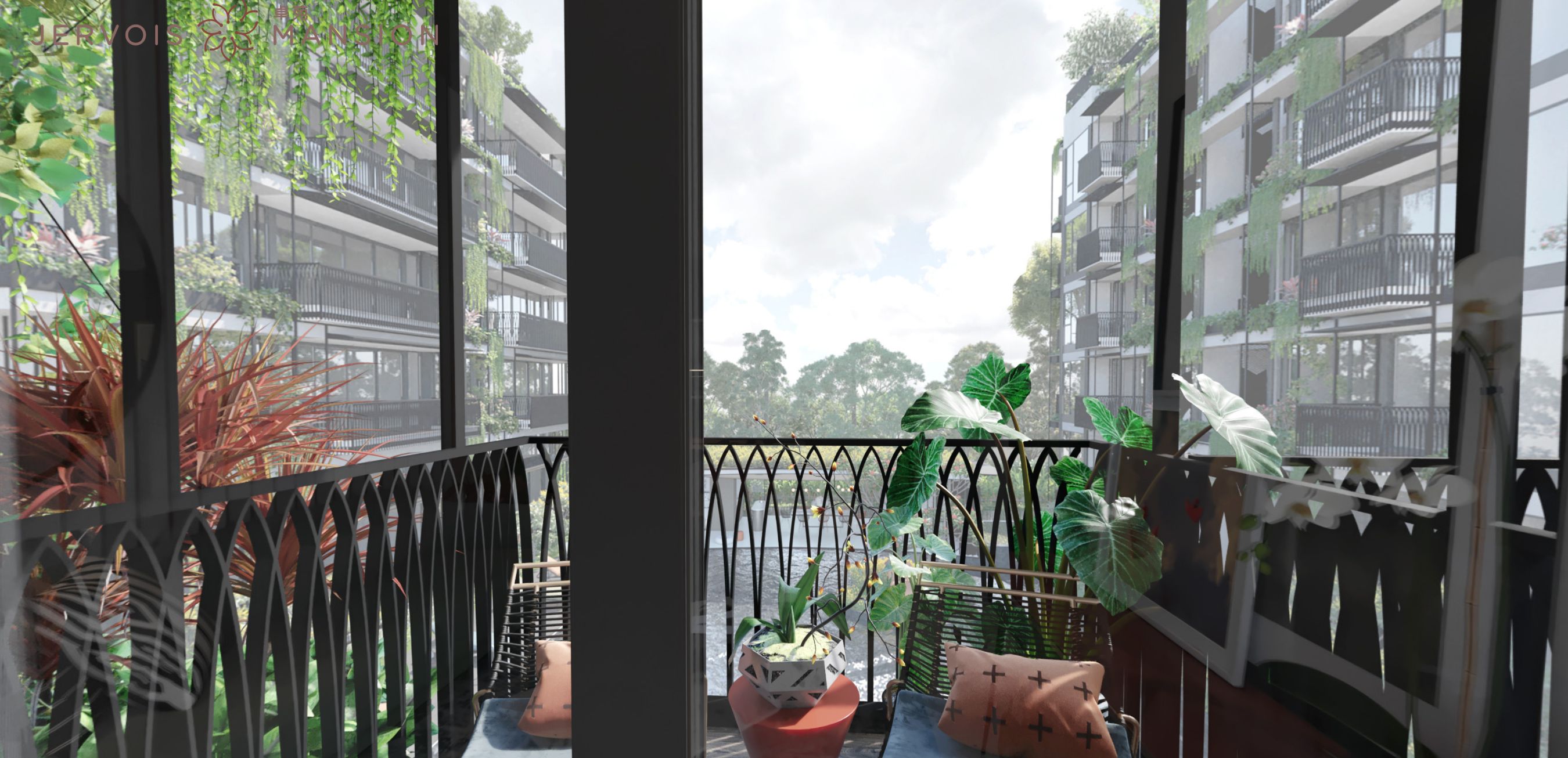 A passion project
There are businesses that are in it for the money, and there are some that are fuelled through pure passion.
There's a reason why businesses like Kay Lee Roast Duck was such a popular store, but when it was bought over by $4 million to be turned into a franchise of 10 stores, it was eventually a failed venture.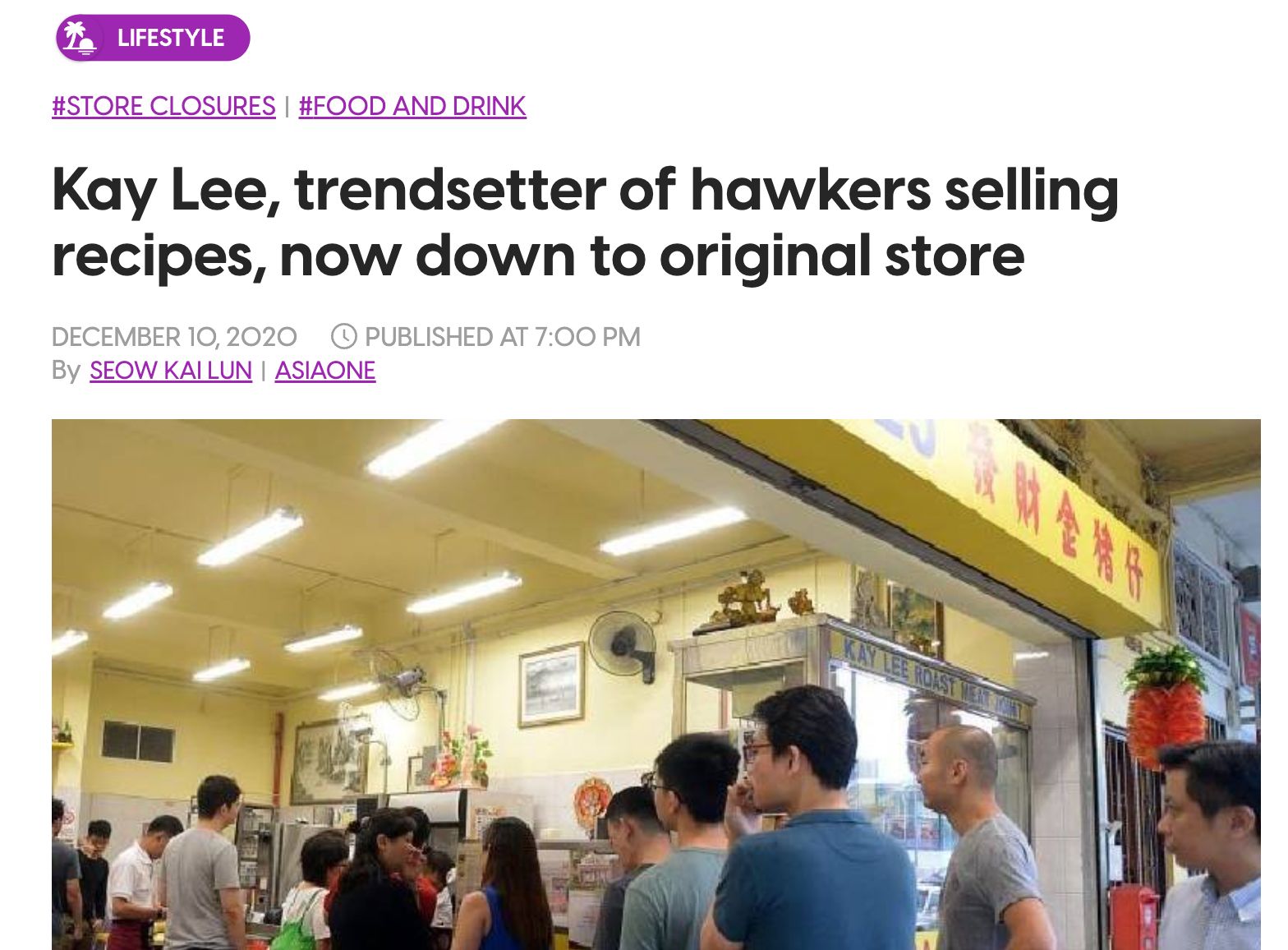 Now, the string of new stores has closed and only the original remains.
Of course, there's nothing wrong with being motivated by money, but you'd usually find that strong brands and businesses that can emotionally connect with customers are the ones that are driven by passion.
And it's clear from the developers of Jervois Mansion that this is very much a passion project.
The existing project (called Jervois MansionS), was a haven for many expats that rented a home there.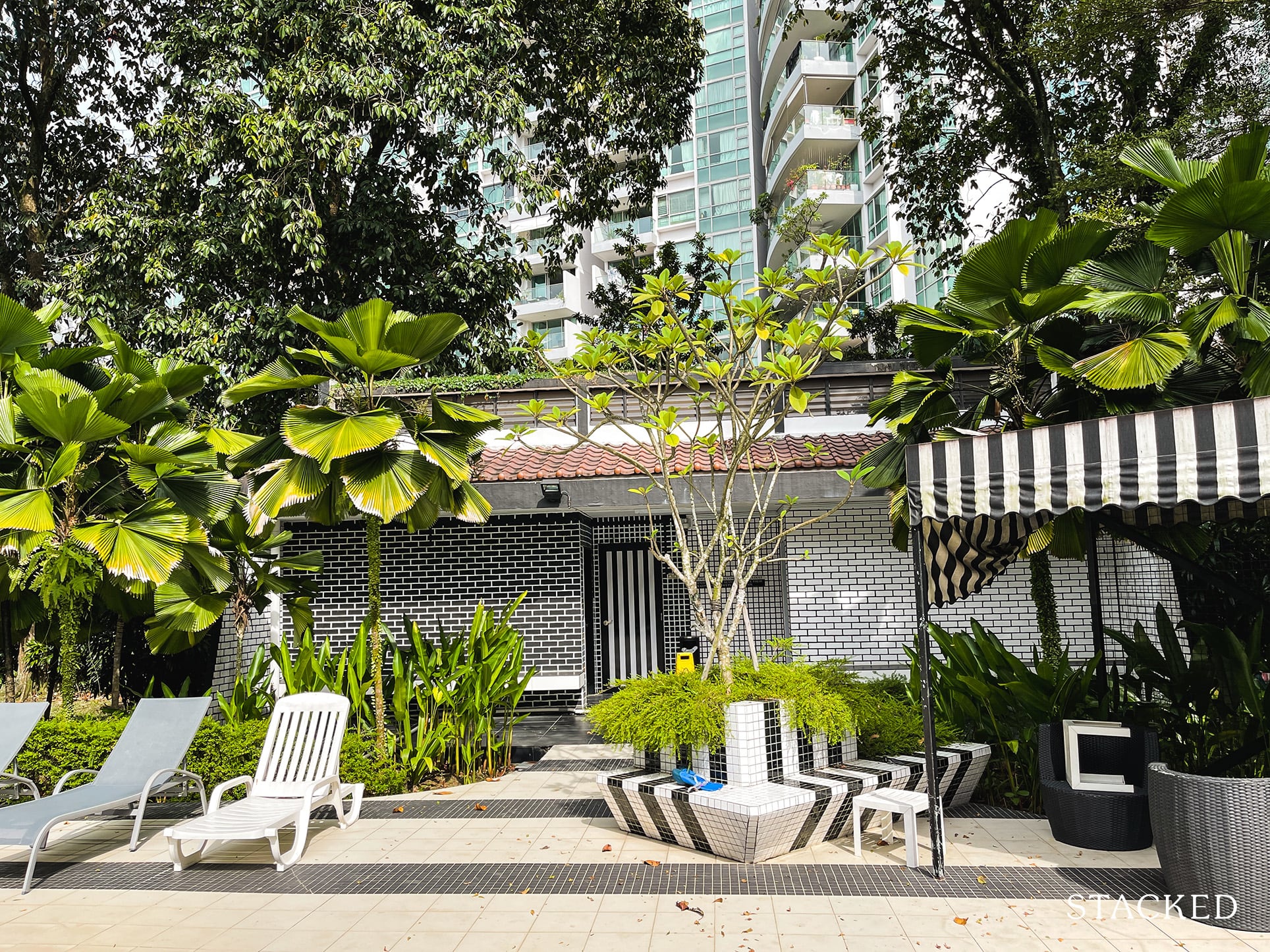 While it obviously was visually dated, there's no doubt that they've built a community there.
They've also tried to bring that vibe over to the new Jervois Mansion.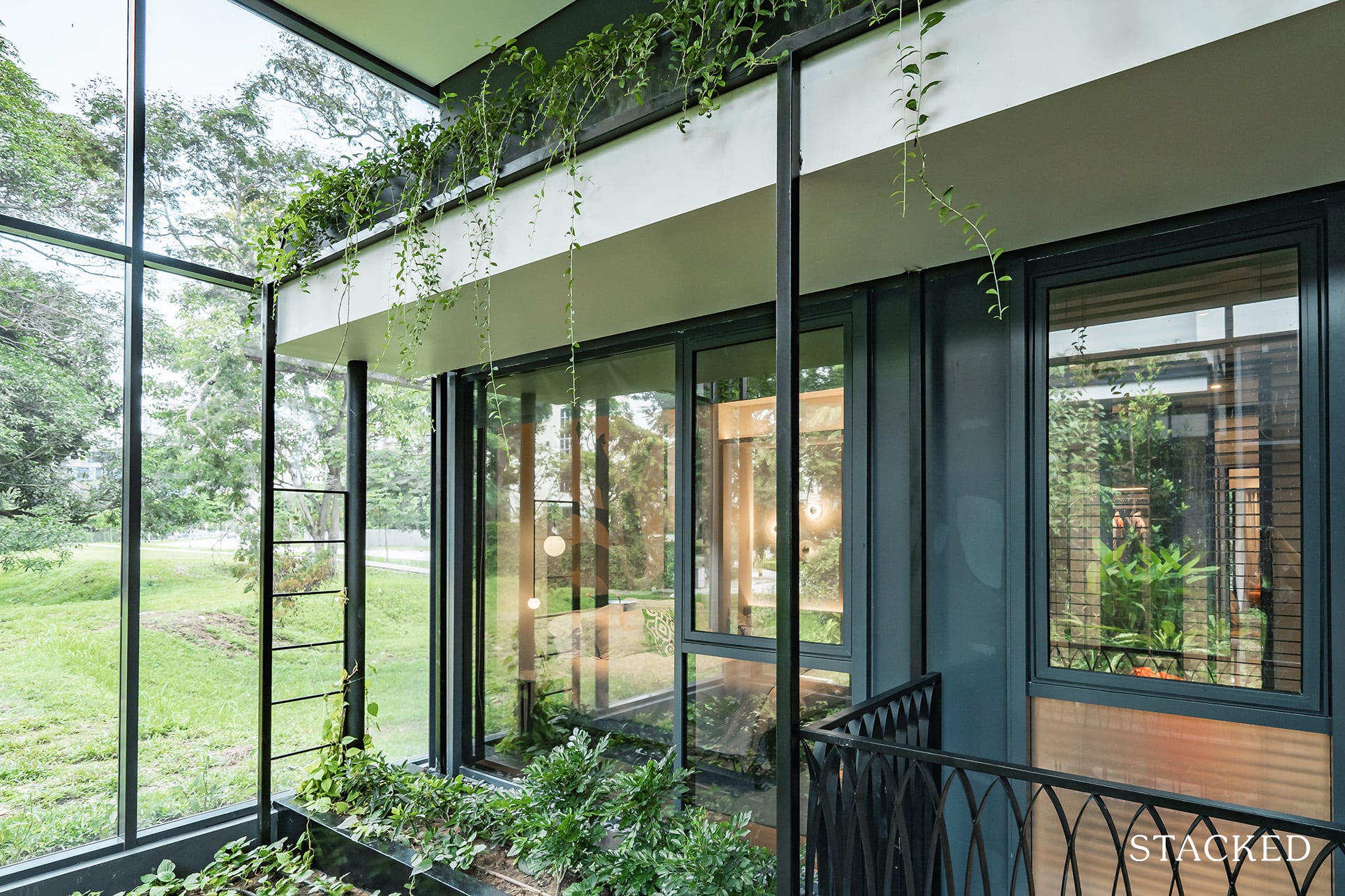 From the hiring of sustenance curators to encourage the long-term viability of the garden and landscape – to planting of crops and different plants at the show flat itself to show off the different produce that would be cultivated at the new Jervois Mansion. 
They were so serious about it, they even tested the conditions at the site to see how the plants would turn out.
There was even a planned menu that would use produce from the gardens to create different dishes (in conjunction with a vegetarian restaurant) that would be served at the show flat. It's a shame it had to be scrapped by Covid-19 measures.
Also, the fact that they were keeping 30% of the project for themselves was a huge vote of confidence to say that they had a lot of faith to keep a chunk still.
And, that they would be motivated to keep the space a sustainable and well-maintained one – because after all, this would still be in their interest.
Still, there was a palpable sense that this was really a project that had a lot of heart and soul poured into it – and you could really tell by the thought that went into it.
This leads me to my next point.
The concept and thinking behind the project
As the project was all masterminded by one person (as compared to bigger projects where there might be various different heads in charge of different projects), there was a certain cohesiveness to how everything has been carefully thought out.
From the in-trend biophilic design to the capturing of the old heritage black and white bungalow look, it was a great blend of both.
There were many other details that captured the whole story of the project, for the sake of some brevity, I'll list some of them below:
The tube that carries the rainwater is made specifically of a material that is rust-resistant
Framed windows to capture the views
Entire top deck used for facilities to make full use of the space
Sustenance curators from Mace Studio for sustainability in the maintenance of landscaping
Identified trends to incorporate commercial grade washers/dryers
Glass lift with full length artwork that scales from the first floor to the top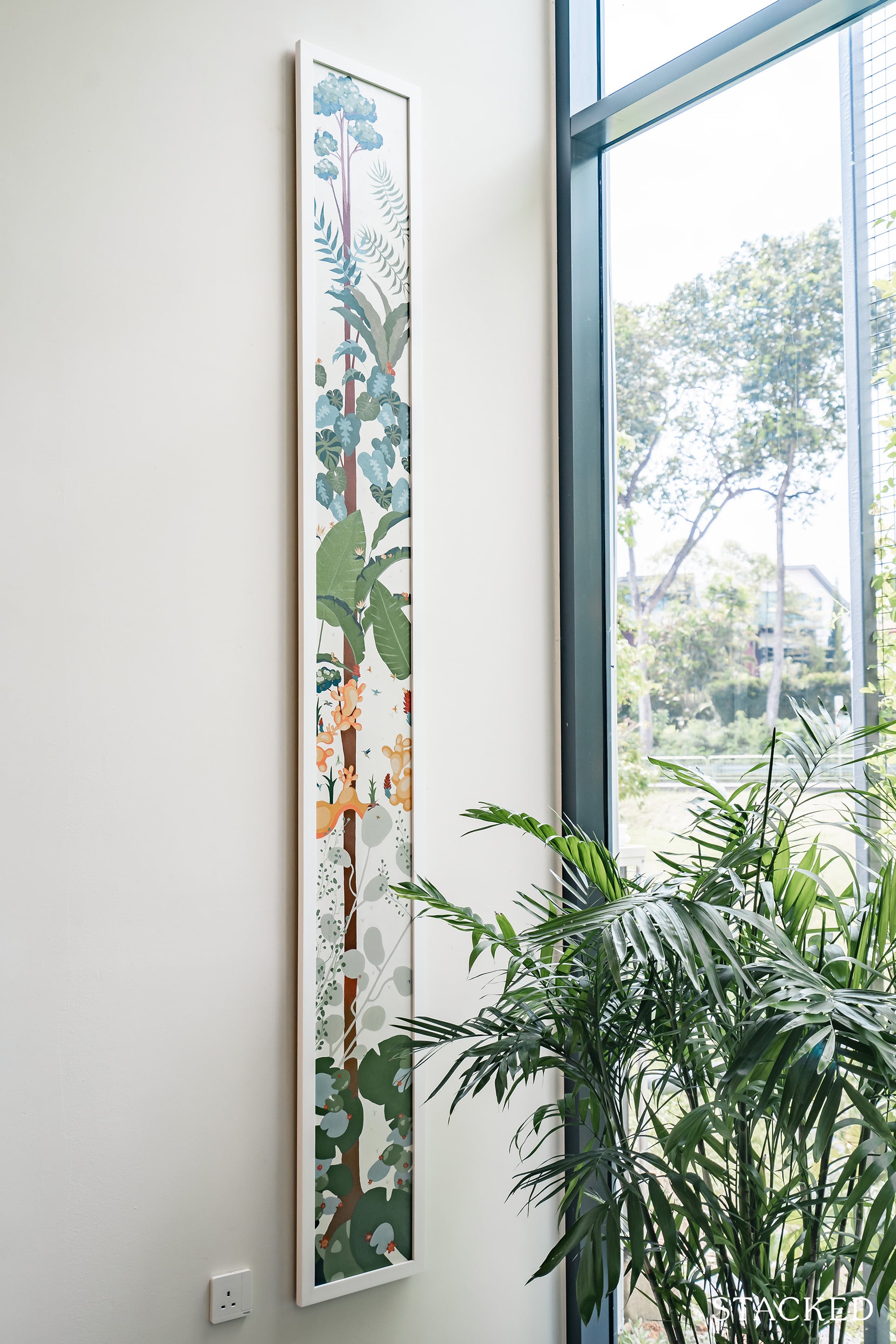 A special scent created just for the development
Focus on green efforts means they are the first low-rise private development to obtain the BCA Green Mark Goldplus Super Low Energy Residential Building
Apartments designed to promote cross-ventilation, instead of having the digital lock on the door it would be on the gate to allow you to keep the door open but the gate securely locked
Solar panels that can power some of electricity needs thereby lowering monthly maintenance costs
Possibly the best thing for me here is that each component made sense, that there was an actual need for each facility.
This is unlike some developments, where you may feel certain features have been thrown in just to increase the length of the facility list. 
No ABSD, no big pressure of deadlines
Besides the price, this was probably another underrated reason.
They didn't have any ABSD deadlines, as they owned the entire development previously.
As a result, the developers could spend the time to really think and conceptualise the project.
This unbridled freedom allowed their creative juices to flow without the constraints of any timelines – and the result is a project that has clearly resonated with many people.
It did get me thinking…
While the ABSD deadlines did serve their original intended purpose of ensuring that prices stay relevant and developers do not hoard land, it has opened another can of worms that isn't as frequently talked about.
Introducing the Cobra Effect, a term that originated during the British rule of colonial India.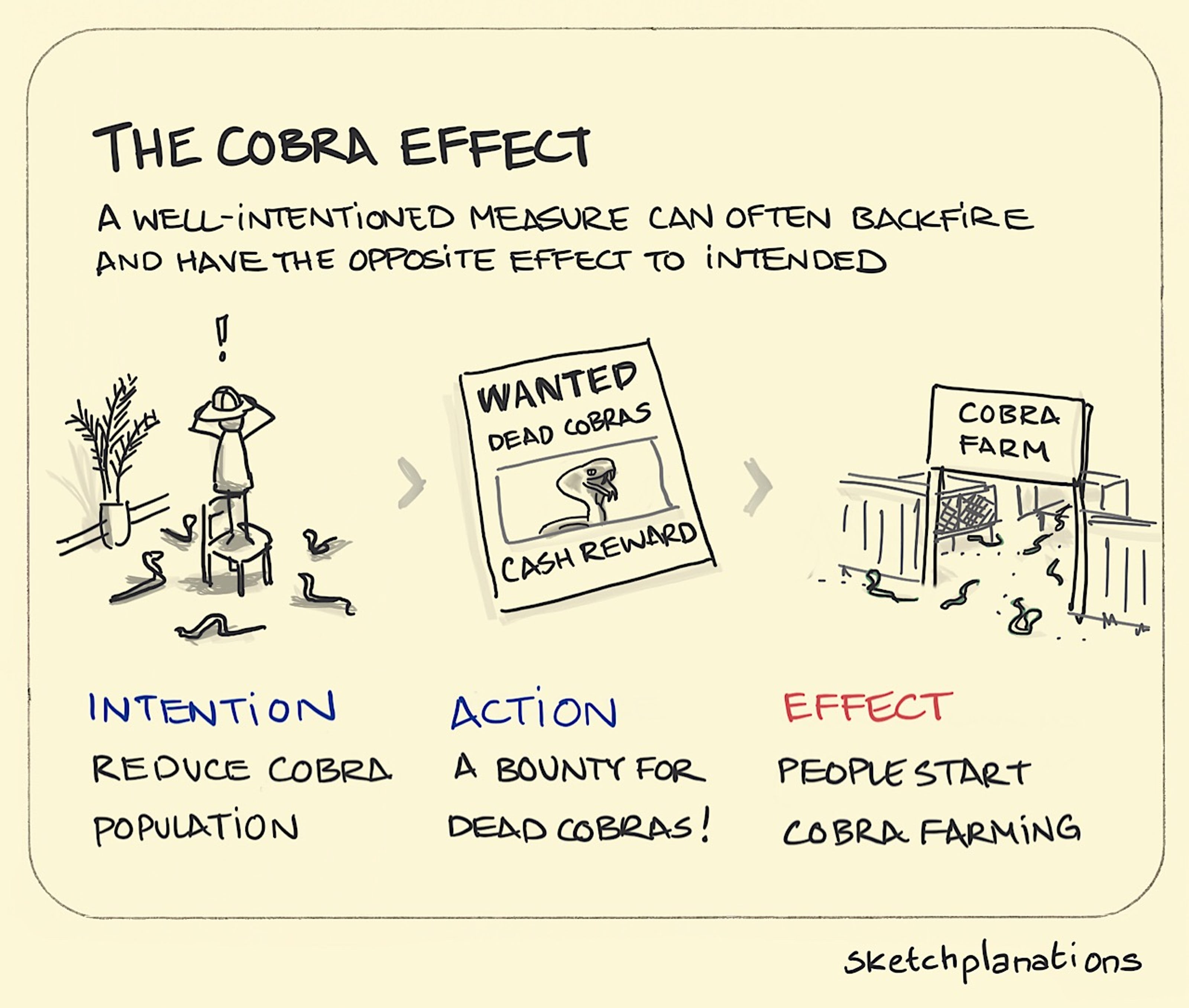 At that time, they were faced with a worrying number of venomous cobra snakes, and in order to combat such a threat, the British offered a bounty for every dead cobra.
True enough, the strategy worked.
Many rewards were claimed and the number of cobra snakes spotted noticeably declined.
But oddly enough, the number of dead cobra snakes presented for the award was still going up.
Strange, you might ask.
Well, it turns out that some "business-minded" people started breeding these snakes in order to win the bounty unfairly.
It was only a matter of time before the scheme was found out, and they stopped offering the reward.
The consequence?
The cobra snake breeders released these snakes into the wild, thus increasing the population to a higher level than before.
While it may not be as dramatic a story, the unintended consequence today is that developers are forced by the strict timelines set from the ABSD ruling.
Whether you have a big project or a small one, it's all the same.
And that has created a culture of sticking with what is tried and tested, as there is too much on the line to try something different or new.
Can you really blame them?
There's a mad rush from the time that they've purchased the land, to quickly rush for tenders and concepts from the architects, to launching marketing plans, PR campaigns, construction of show flat, and to have to sell through within 5 years?
It's no wonder there is a serious lack of creativity when it comes to residential developments in Singapore.
It's frankly stifling, and the end state is that creativity and passion for real estate to add value to the building and its surroundings are being drowned out.
We could be doing so much more with the little land that we have, and something should be done to allow more freedom for developers to create homes with purpose and a soul – not everything has to be purely driven by hard numbers and rules.
Concluding thoughts
Yes, the price was attractive, there's no doubt about that.
But ultimately, I think what attracted many people was how well thought out everything was.
There's a palpable sense here that they've created more than just home here. From the garden with produce to a sustainable environment that can be enjoyed for years to come.
I'll just leave you with what buyers who've bought a unit would have received after: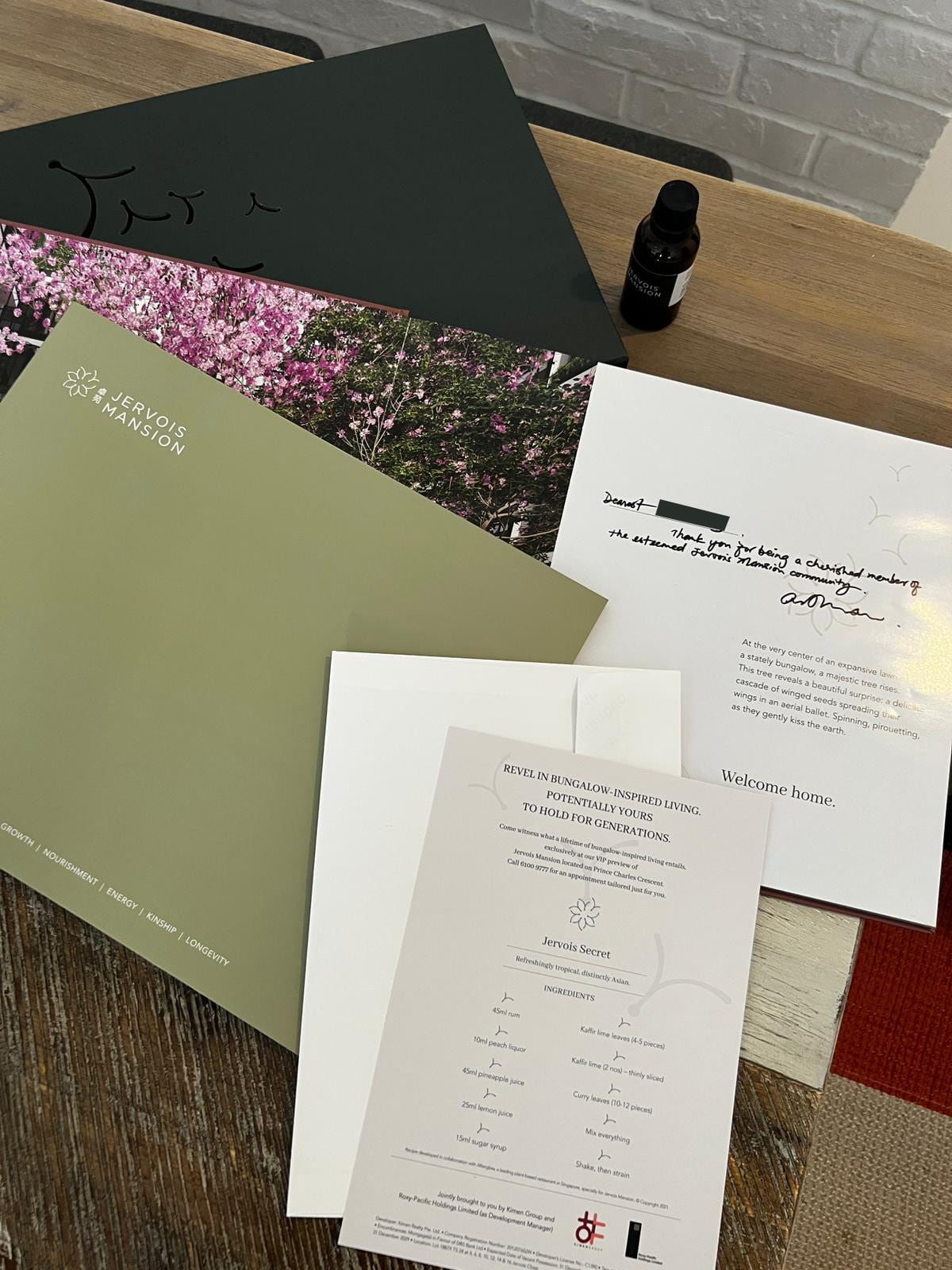 A handwritten note, a welcome card to create their preview cocktail, and a custom essential oil.
It says a lot about the attention to detail here, and I certainly hope to see more of this in the real estate residential market in Singapore.