Commentary
What's With The Rising Defects In New Launches In 2023?
Ryan J
April 26, 2023

5

min read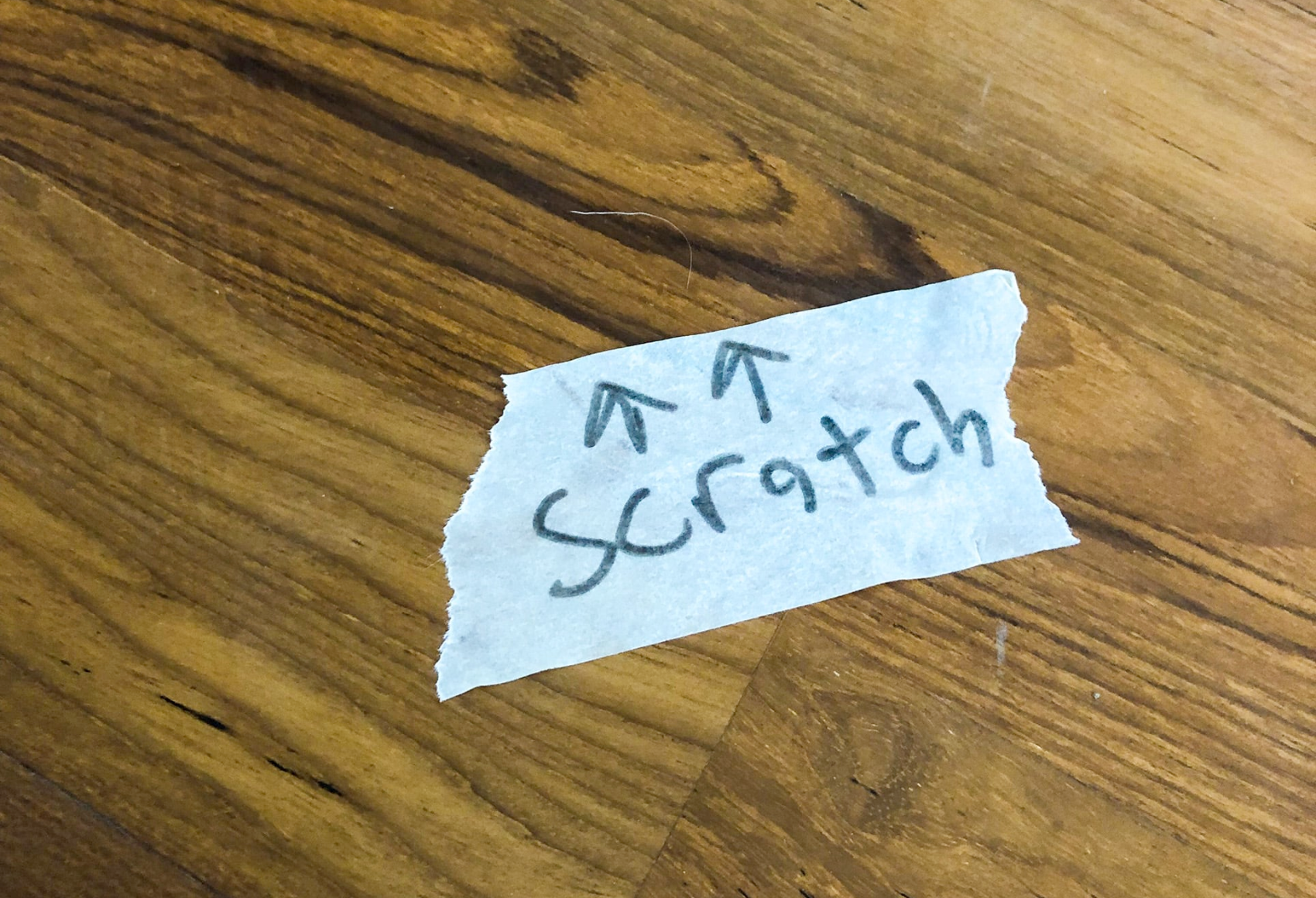 5
min read
Perhaps it's due to tough construction issues during the Circuit Breaker, or perhaps it's just slipping standards due to the rush, but we've been hearing an inordinate number of complaints about recent new launches. While we don't want to point any fingers, there's definitely a notable uptick in comments and grumbling this year. Here's what may be happening:
Delays in key collection 
Some recent home buyers have pointed out that, despite their project receiving the Temporary Occupancy Permit (TOP), they were as yet unable to get their keys. On the other hand, buyers of certain stacks or units seem to have gotten their keys sooner.
For some buyers, this has caused minor disruptions; they may need to push back the date of intended renovations or extend their temporary accommodations. Landlords in particular are affected, as they need tenants to be able to move in as soon as expected.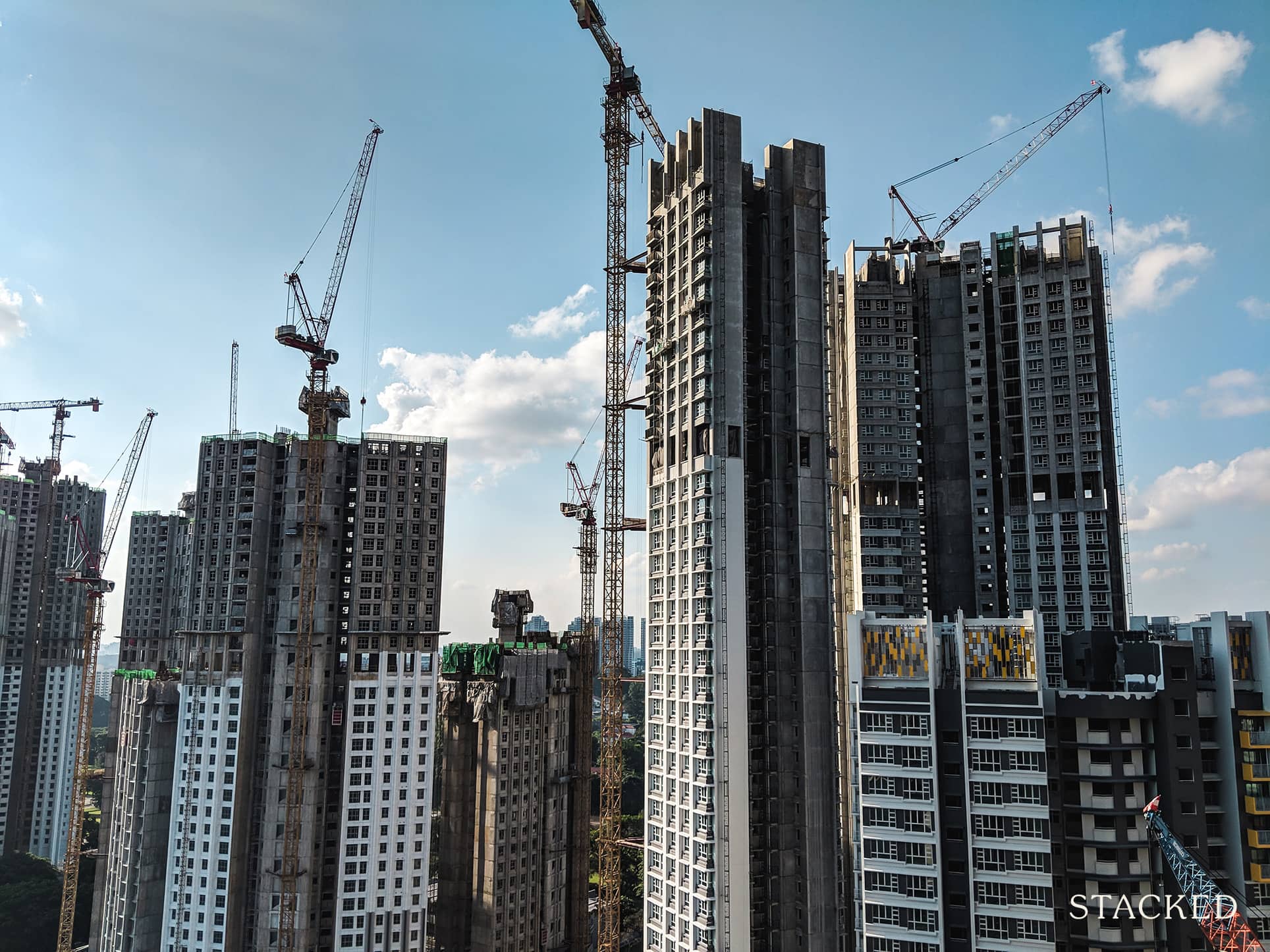 We understand that some buyers have now been compensated by the developer, for the later move-in date. This is a normal procedure that falls under liquidated damages if the developer can't deliver on the specified date of Vacant Possession (this is stipulated in the Sale & Purchase Agreement). 
While no one has disclosed the exact amount of their damages to us, liquidated damages are usually computed daily, at an interest rate of 10 per cent per annum on the total sum of instalments paid. 
Nonetheless, this compensation may not be a relief to every home buyer, who may find themselves literally homeless for the duration.
Leaks in common areas and windows
In one particular new launch, buyers made a disturbing discovery: they learned their developer used the same contractor as an older project, which gained brief notoriety for serious defects.
We were told some of the issues include leaks in the car park, possibly related to the pool, as well as some stairwells becoming almost "waterfalls" even in light to moderate rain.
One buyer revealed to us that, at one point, the gym was flooded during a period of heavy rain.
On a related note, owners of at least two other recent launches also complained of leaks; and in some cases, water was seeping through the windows of the unit. We understand that, in two cases in different condos, the leaking windows had been installed by the same contractor.
There have been other buyers that were startled by how badly the tiles in their balconies were laid. You would imagine that such obvious physical defects like this would have been fixed, before being handed over to the homeowners.
Defects inspection companies are in demand
All this has led to defect inspection companies enjoying increased demand right now. It could also be due to the large number of completed new launches this year, but what we see on the ground is that homeowners are now more likely to pay for a professional defects inspection, rather than to do it by themselves.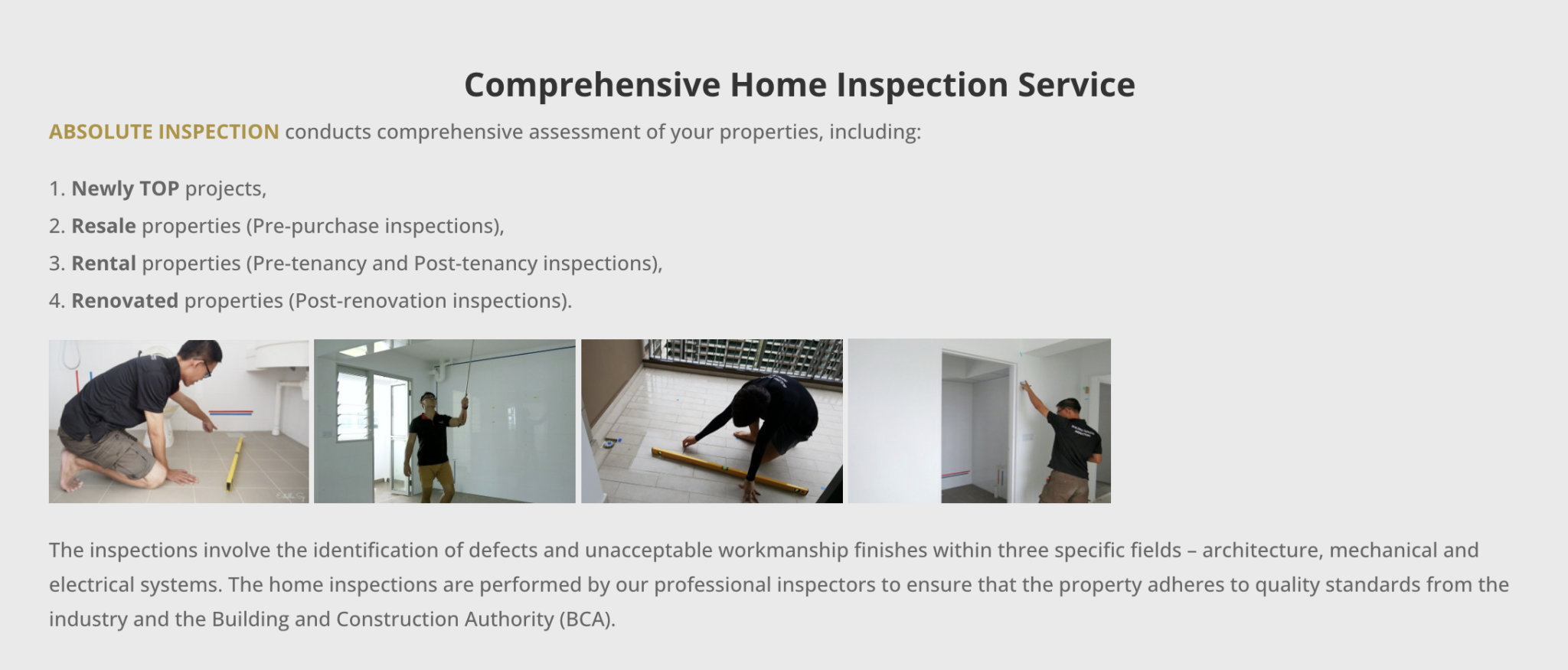 This is in conjunction with a number of defects inspection specialists we spoke to, who all said that they are quite fully booked out as of this moment.
Some of this could also be due to the changing demand between generations. The younger homeowners are increasingly willing to spend more to get everything sorted by a professional inspection company, which has been seeded from social media or referrals from friends/family.
This could also be a cause of seemingly more defects being reported today, rather than in previous years as most homeowners wouldn't be able to uncover as many issues as a professional.
What's causing all of this to happen? 
When we spoke to realtors, most of them laid the blame on Covid-19. Many of these new launches were built at a time when manpower was scarce, and when severe restrictions were in place. This meant that the usual workflows were very disrupted, and it was a rush to look for new workers.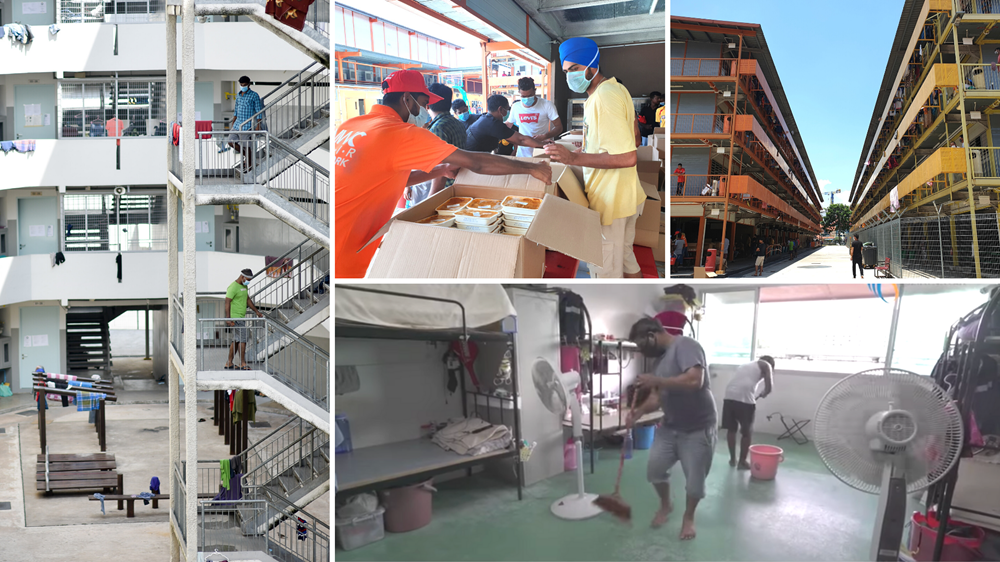 Also because the contractors would want to minimise delays and deliver the projects on time, they may have had to compromise on ensuring quality from the subcontractors they worked with. This is because if their usual sub cons were unavailable (either due to Covid-19 reasons, etc), they would have to quickly source for new contacts.
One realtor told us that, during Covid, workers were often restricted to working in the unit one at a time. This could have broken communication between members of the renovation team, with each person doing work unsupervised, and with minimal regard for the other.
We're somewhat ambivalent toward that explanation – while it makes sense, we have also seen renovation works during the Covid-19 period that were satisfactory.
What we may be leaving out are the dangerously low margins that developers are facing.
We have covered this in an earlier article – but to summarise, developers are faced with mounting land prices, higher development charges, higher commissions to the property sales team, and the five-year ABSD deadline.
On the ground, worker costs have also gone up because of other costs such as housing dormitory costs (which have gone up because of increased medical facilities, and healthcare plans for foreign workers).
These circumstances may be fuelling a "built-by-the-lowest-bidder" problem, as developers start to focus on cheaper, rather than better, contractors and subcontractors.
It also doesn't help that, if a developer is sued for defects, there is legal precedent for them to deflect the lawsuit to their contractor (who can also, we understand, shift the blame down to one of its sub-contractors). 
Read this next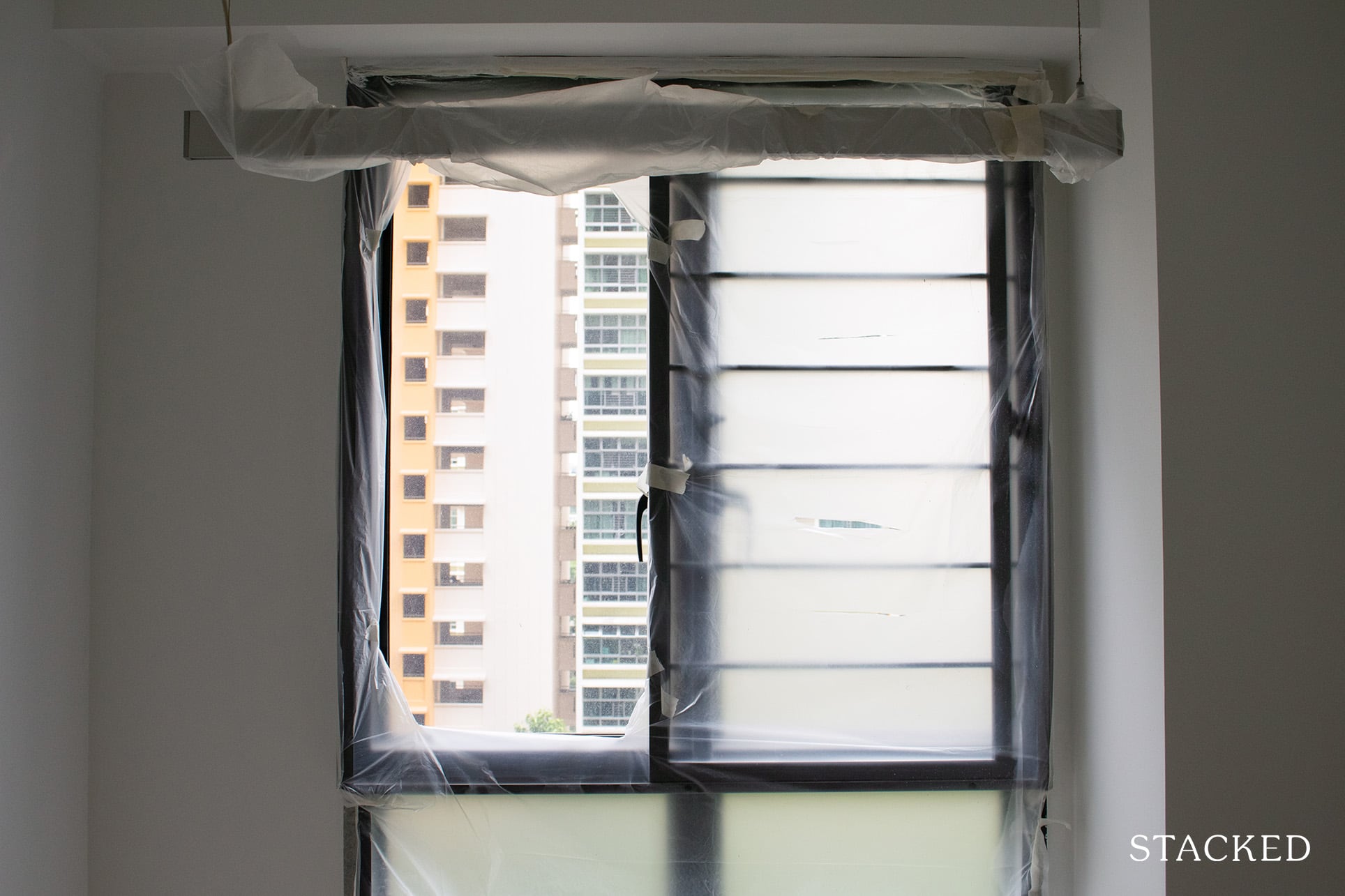 One realtor suggested that the higher complaints came from a bigger number of genuine home buyers
This realtor noted that we're still in the midst of a housing shortage; and that many recent buyers are genuine homeowners. This makes them different from home flippers (e.g., those trying to sell right after TOP).
She said that: "Buyers who are holding for just a short time tend to be less concerned about certain things, like a leak at the car park. These buyers, especially those who agree to subsales, tend not to complain – from their point of view, they'll be gone soon and they just want to get their resale gains.
So they'll keep quiet about defects, and just offload the unit ASAP. But a genuine homeowner is planning to live and enjoy the property for decades to come – so they have a higher standard, and hence the bigger number of reported cases."
There may be consequences beyond disgruntled buyers 
The last time a developer managed to annoy BCA with quality issues, regulators showed their teeth by issuing a no-sale license. This makes subsequent projects a significant challenge for a developer, as they will have to complete the development – and have it checked out for issues – before they're allowed to sell.
This significantly raises the risk of missing the five-year ABSD deadline and costing the developer around 40 per cent of the land price as a tax. Now we don't think any of the recent complaints warrant anything so severe, but every bad project draws regulator attention that developers can ill-afford right now. 
For updates on the situation to follow, stay with us on Stacked. We'll keep you up to date on the latest happenings in the Singapore property market.