Units Of The Week
Units Of The Week Issue #11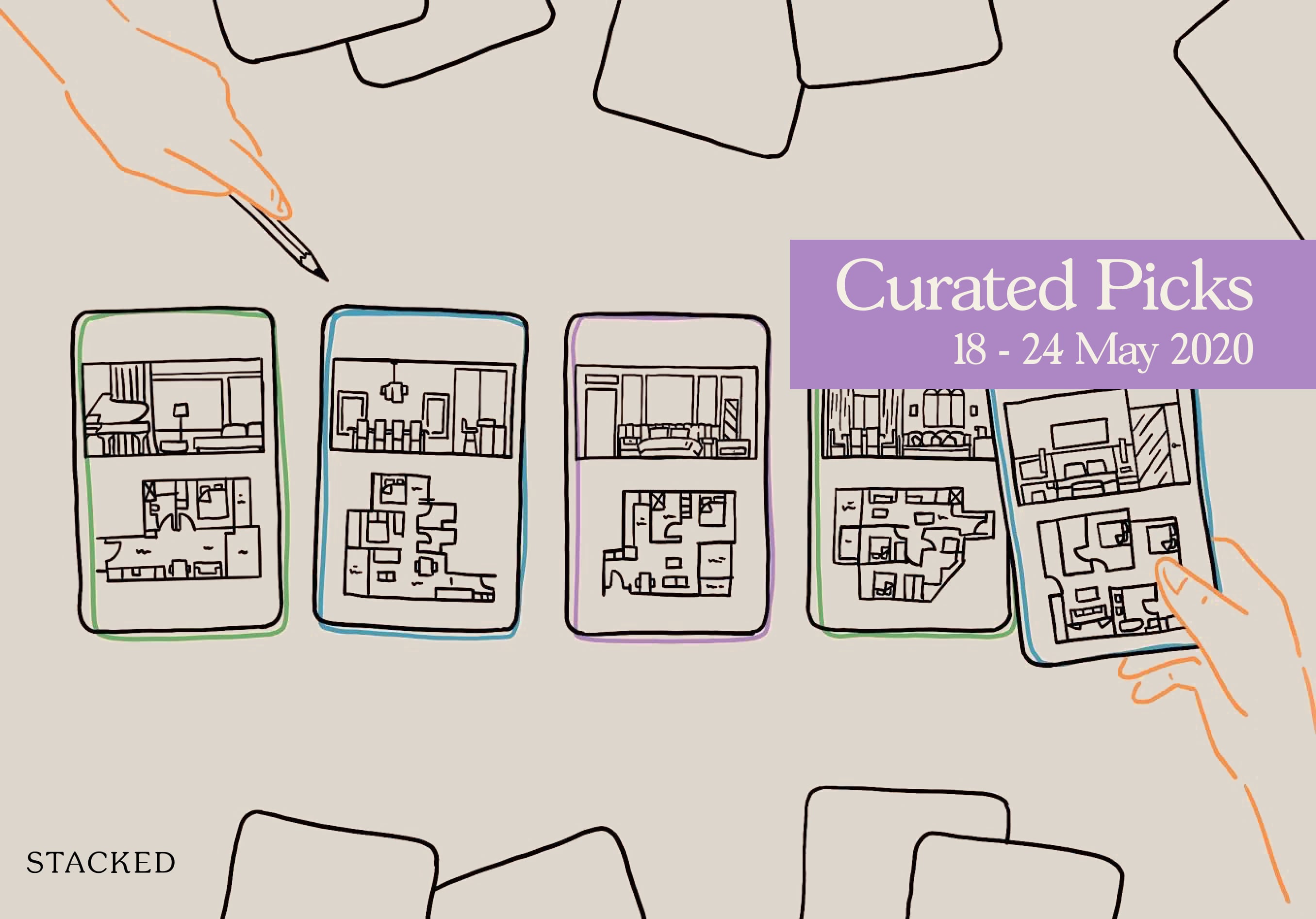 4
min read
It's Monday, and we're back to our weekly recap of some of the distinctive units that we've come across.
This week, we decided to look more closely at cluster landed houses – given the number of questions asked about it on our social media channels. One of which is designed by the famed Hyla Architects, which is probably the nicest designed cluster home in Singapore in our humble opinion.
Missed last week? You can view the previous issue here.
You can also join our free weekly newsletter so you stay up to date on our latest curations weekly.
Here we go, these are the Units Of The Week for the week of 18 May 2020.

1

Mont Timah
$4,000,000
| | | | |
| --- | --- | --- | --- |
| Project | Mont Timah | District | 21 |
| Address | 103 Bukit Way | Tenure | 99 years |
| Size | 4,962 sqft | $PSF | $806.13 |
| Developer | Maylands Investment Pte Ltd | TOP | 2011 |
Why I like it
With a name like Mont Timah, you aren't going to win any prizes for guessing whereabouts in Singapore it is located in.

At almost 5,000 square feet of build up space, it will certainly be more than enough for most families to luxuriate in. But what is truly special about the place is the serene environment and the abundant greenery all around. It's a really quiet space as well, but that comes with its downside – it isn't as conveniently located.

One more point, even though it was built in 2011 it still looks very modern and up to date.

– Ryan

$7,880,000
| | | | |
| --- | --- | --- | --- |
| Project | Tanglin Residences | District | 10 |
| Address | 33 St Martin's Drive | Tenure | Freehold |
| Size | 4,930 sqft | $PSF | $1,598.38 |
| Developer | Capitaland | TOP | 2005 |
Why I like it
Even at 7 over million dollars this isn't one of the higher priced units given its many more illustrious neighbours in the Nassim enclave.

The location is great obviously, and the design and upkeep of the place is generally of a high standard despite its 15 years of age. One downside is that it has no lift internally unlike the modern townhouses/cluster housing nowadays – which could be an issue for some people as this unit features 5 stories (plus basement).

– Druce

$2,800,000
| | | | |
| --- | --- | --- | --- |
| Project | Rich Residence | District | 19 |
| Address | 27 Richards Avenue | Tenure | Freehold |
| Size | 3,918 sqft | $PSF | $714.65 |
| Developer | Farmland Star Property Pte Ltd | TOP | 2015 |
Why I like it
While I am really not too fond of the name of this development its hard to ignore the size and spaciousness that it provides for bigger families.

Its location in the Kovan area is not too bad all things considering, you can expect about an 8 – 10 minute walk to Kovan MRT. Being built in 2015, there is an internal lift and even features a private pool on the ground level. Although to be honest it is really more of a play pool if anything.

– Reuben

4

Toh Crescent
$2,750,000
| | | | |
| --- | --- | --- | --- |
| Project | Toh Crescent | District | 17 |
| Address | Toh Crescent | Tenure | Freehold |
| Size | 4,571 sqft | $PSF | $601.62 |
| Developer | – | TOP | 2016 |
Why I like it
Like Reuben in his find of the week, the name of this development really leaves much to be desired. But poor choice of name aside, this has got to be the best designed cluster housing in Singapore in my opinion. And is it really a surprise? It is after all, designed by the renowned Hyla Architects, whom are behind many of the outstanding landed housing designs in Singapore.

There are only 10 units in the development in total, each with its own lift plus 2 parking lots.

– Stanley

5

Eleven @ Holland
$3,000,000
| | | | |
| --- | --- | --- | --- |
| Project | Eleven @ Holland | District | 10 |
| Address | 11 Holland Link | Tenure | 99 years |
| Size | 3,702 sqft | $PSF | $810.37 |
| Developer | Clydesbuilt (Holland Link) Pte Ltd | TOP | 2014 |
Why I like it
At 3,702 sqft of build up space, this isn't the biggest space on this list but it still will be adequate enough for most families. Located at Holland Link, it is a bit of a drive in, with the nearest King Albert Park MRT station a good 15-20 minute walk away.

In a similar vein to Mont Timah, Eleven @ Holland is a good option for those who want a serene and quiet living environment without being too far away (as long as you drive).

– Sean