Property Stories
Touring Yunnan Gardens: Attractively-Priced Freehold Terrace Houses At $1,000 Psf
TJ
July 10, 2022

12

min read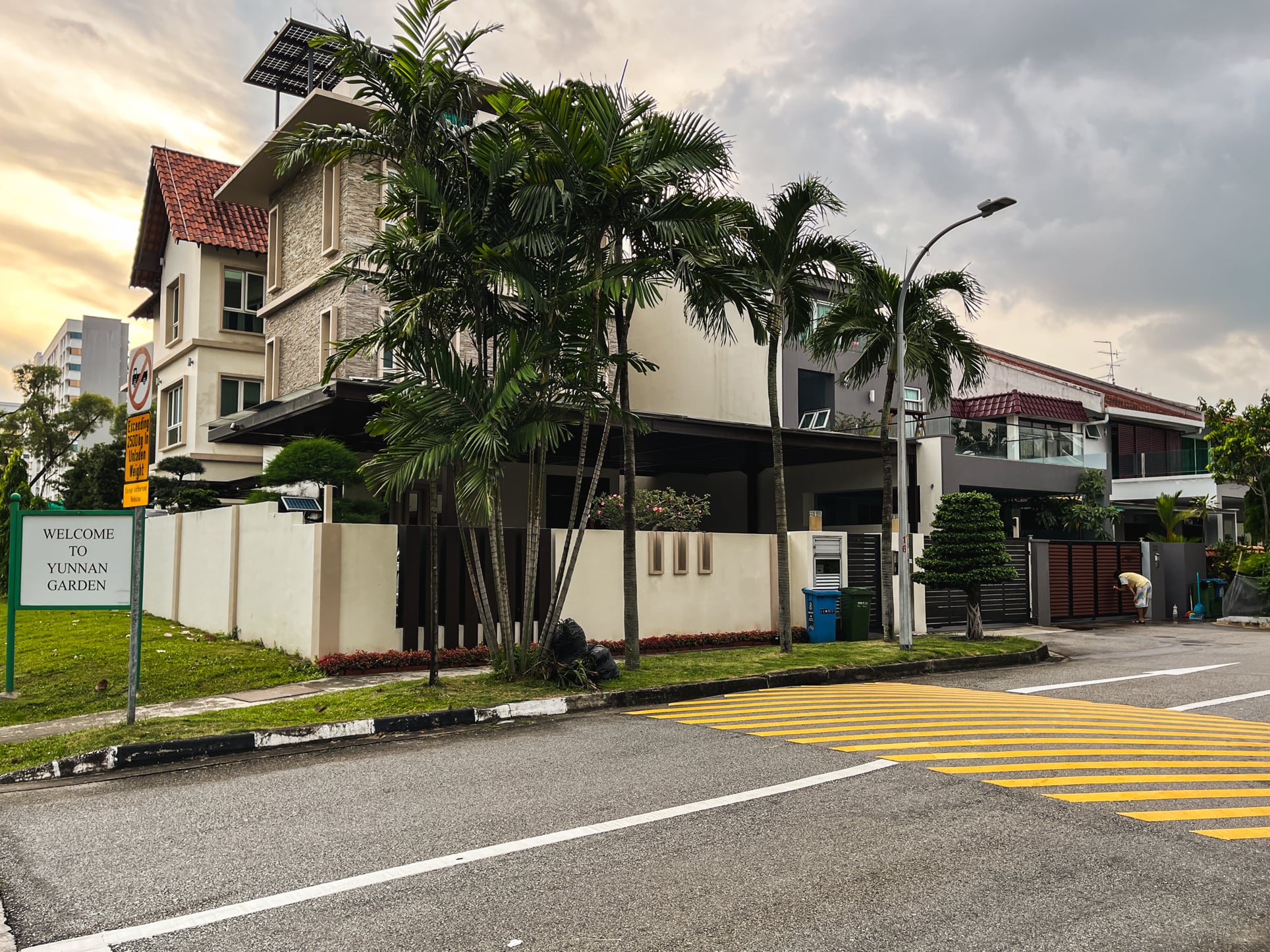 12
min read
In Singapore, the smallest landed houses (usually terrace houses) are often the cheapest if we look at price quantum, but they can be pretty pricey when we look at the price per square foot (PSF.) For example, at MacPherson Garden Estate, asking PSFs range from $1,766 psf for an original condition, 1-storey house to $2,686 psf for something more modern.
Hence, when I found out about Yunnan Gardens, I was intrigued and put it on my "to check out list." It's a landed housing estate in District 22 that comprises terrace houses, semi-Ds, and the odd detached house. But the main selling point? The PSF for freehold terrace houses is still around $1,000 psf. Previous transactions over the last year, according to srx.com, ranged from $824 – $1,098 psf for a terrace house, which is pretty "cheap" given the current landed market in Singapore (sad to say.) Unfortunately, as Yunnan Gardens is located in the far, far West of Singapore, it stayed on the "To Do" list till a reader requested a tour of it, so off to the West I went!
The first thing to note is that whilst Yunnan Gardens is quite far out from central Singapore (how many of you have even been to Pioneer MRT station?!) it feels rather well-connected. Especially compared to an estate like Pavilion Park, which I visited the last week, as it's only a few minutes from the PIE. As it's located so far West, I had this impression that the Yunnan Gardens landed enclave would be rather ulu and surrounded by lots of empty land, with few amenities in sight. But it's actually in the middle of an HDB town and within walking distance of the HDB blocks. This makes life very convenient thanks to the amenities one usually finds at HDBs. In this case, Prime Supermarket, NTUC Health Senior Day Care, 7-11, and a food court… all within an approximately 10 minutes walk! Moreover, unlike the newer HDB towns, this one is much more spacious with more space in between the buildings (which aren't built as high as the typical apartment block in Singapore), so it doesn't feel too squishy, despite the surrounding blocks of flats.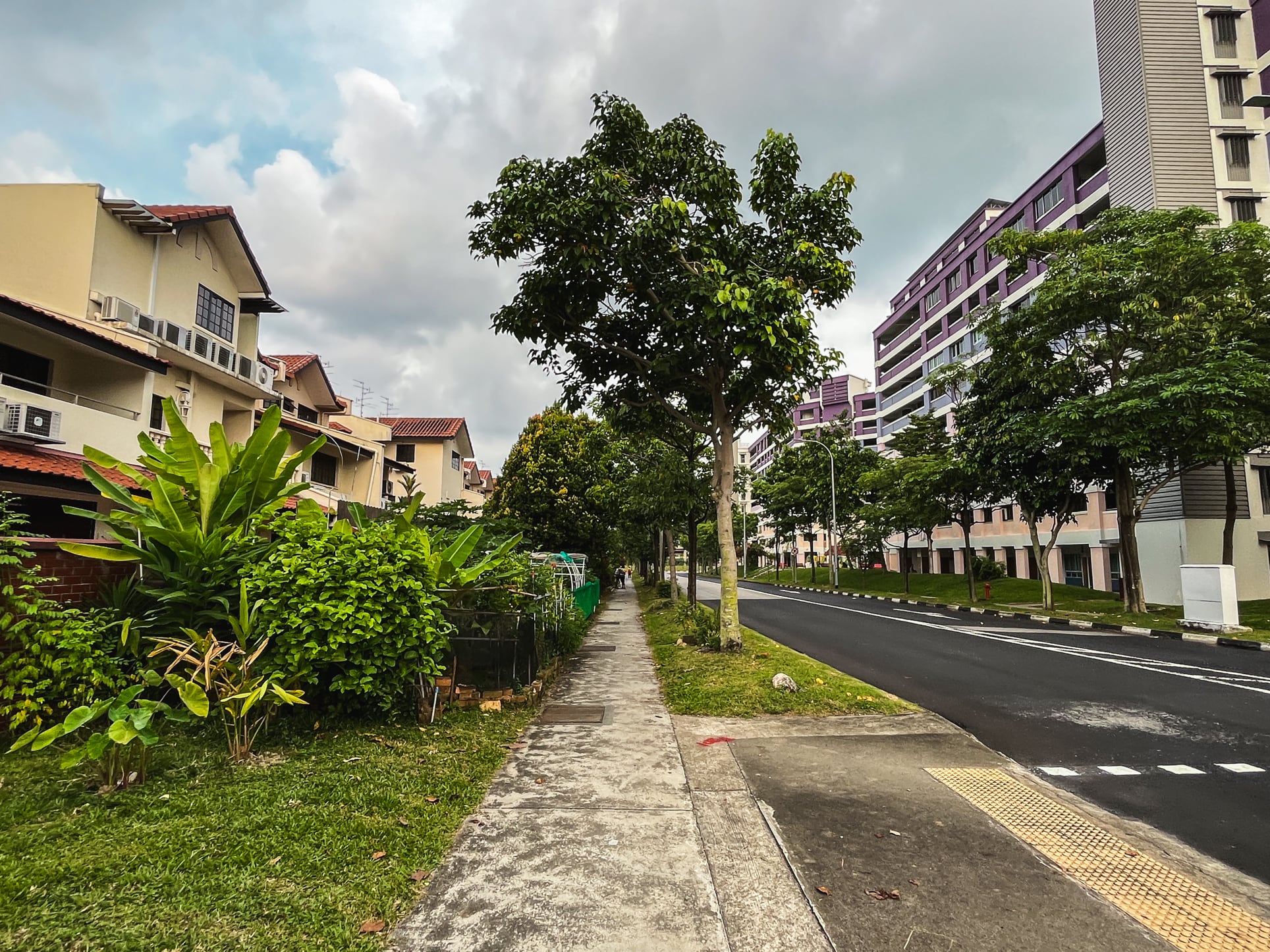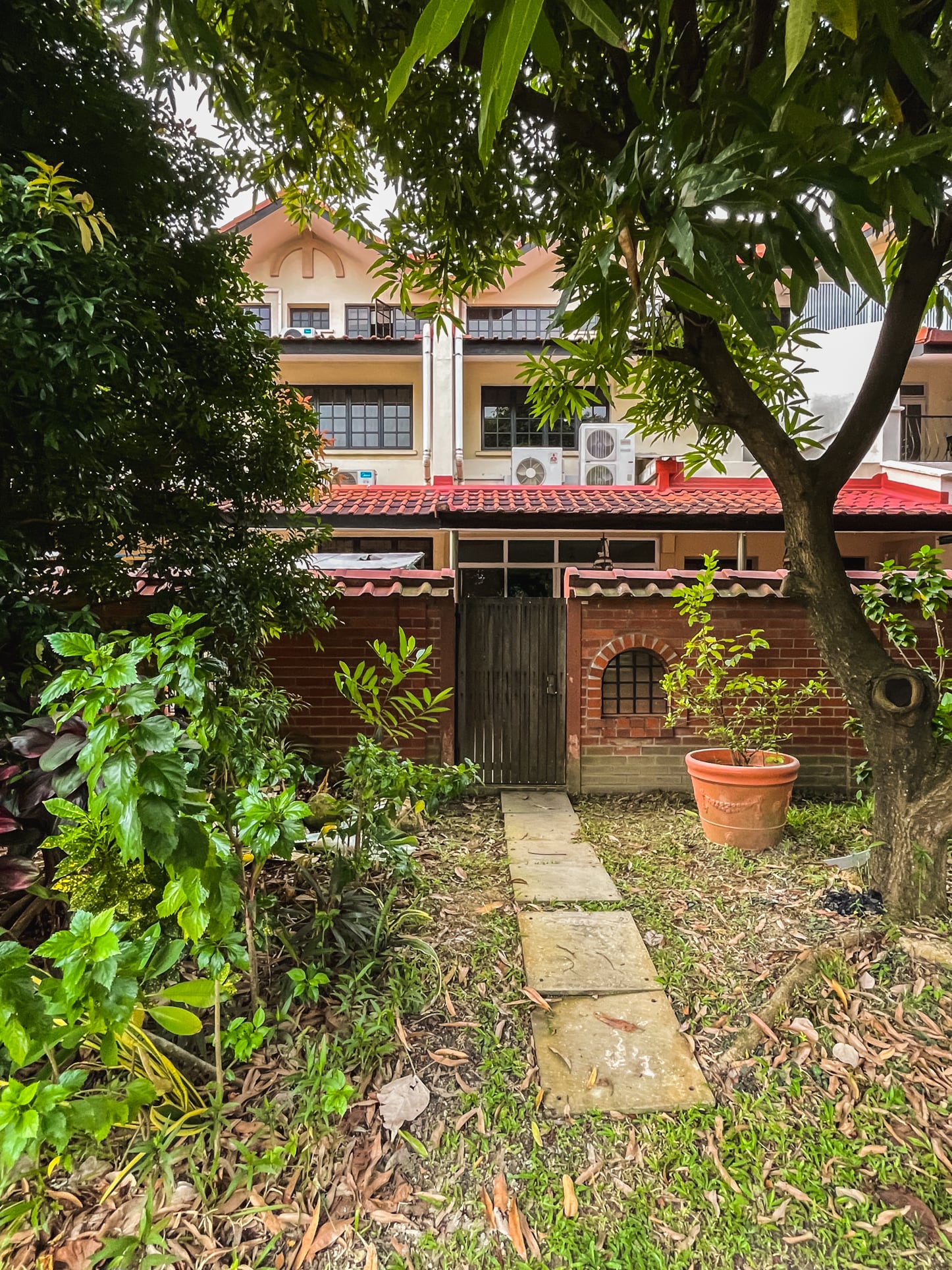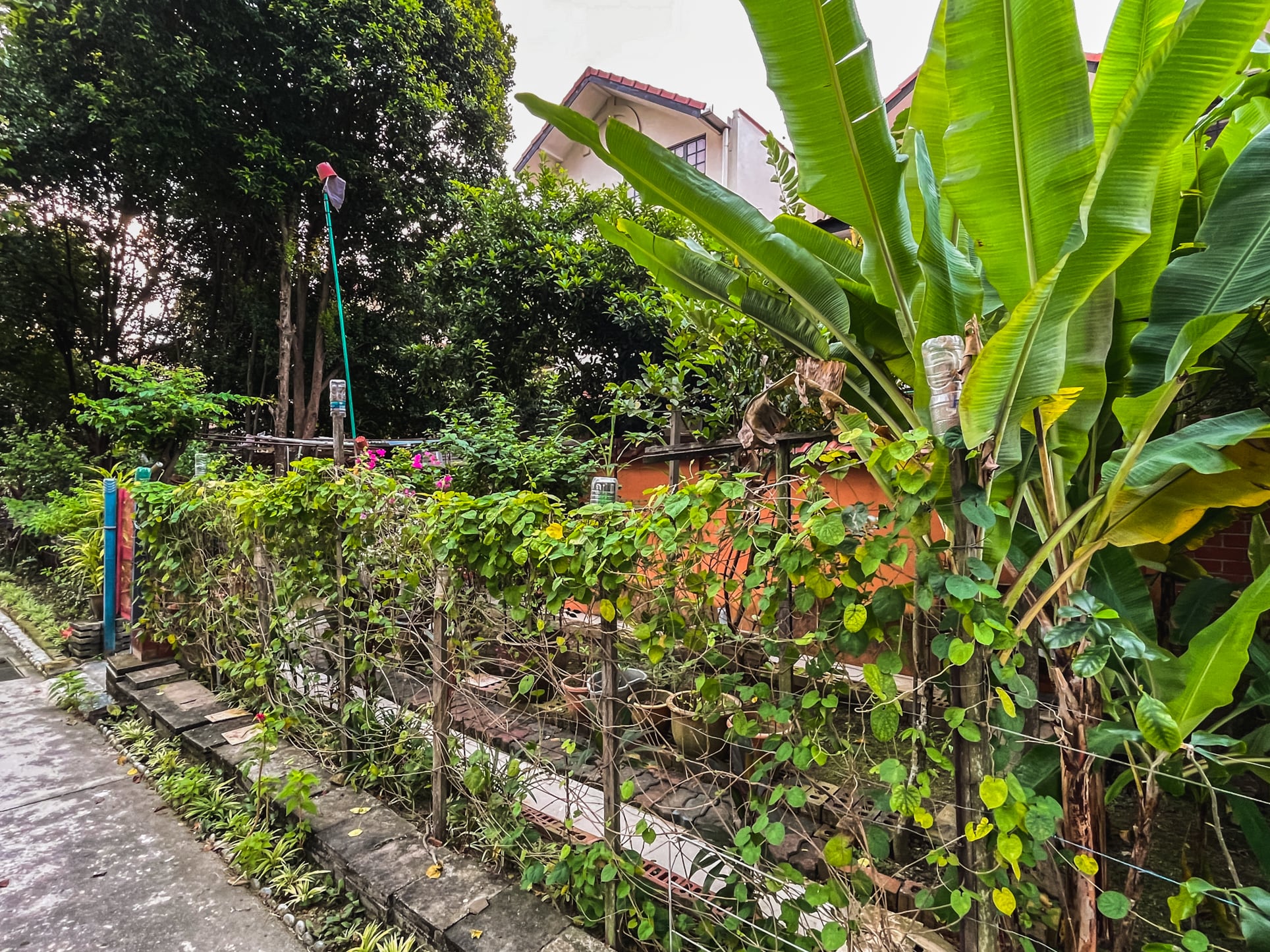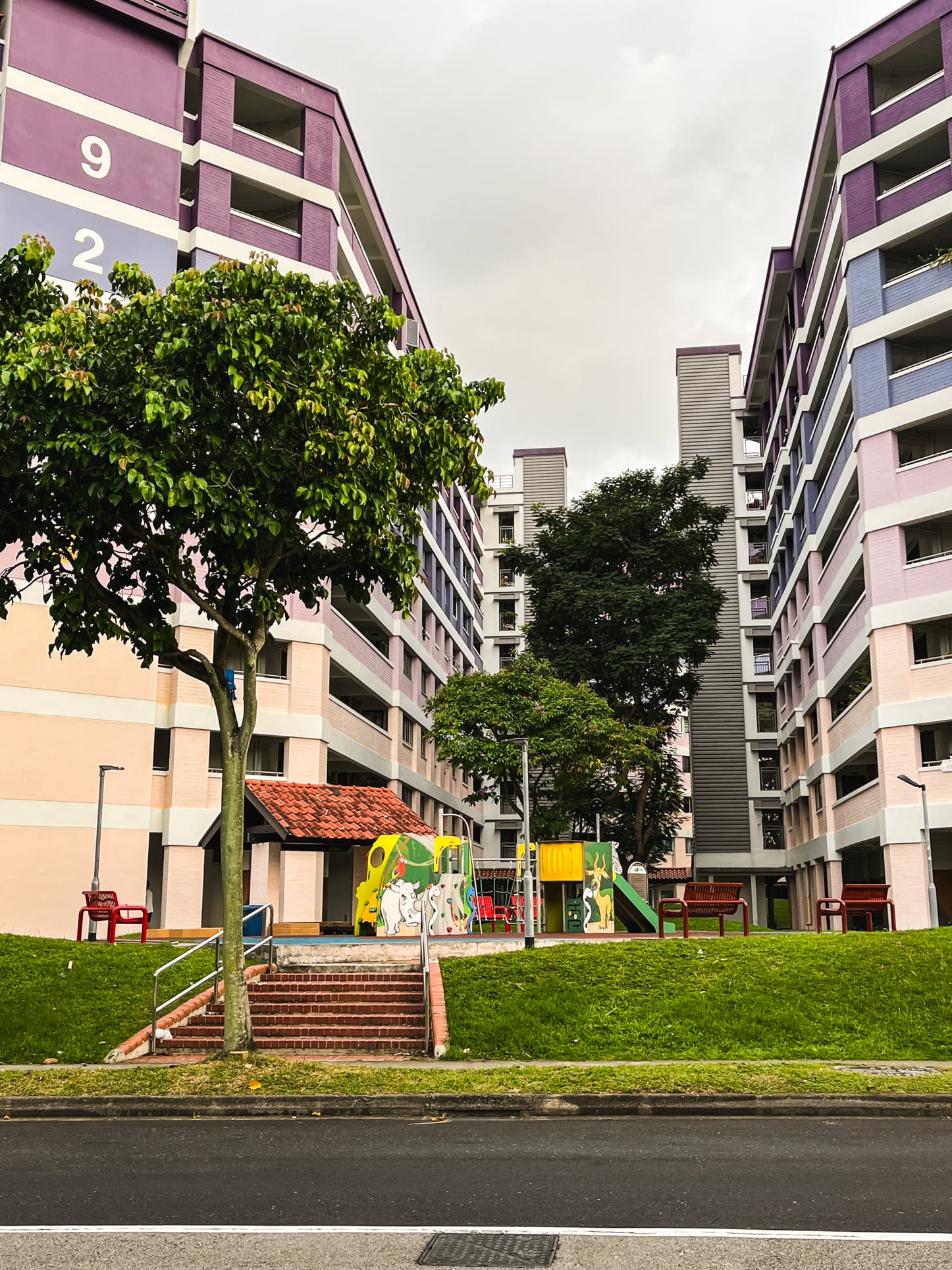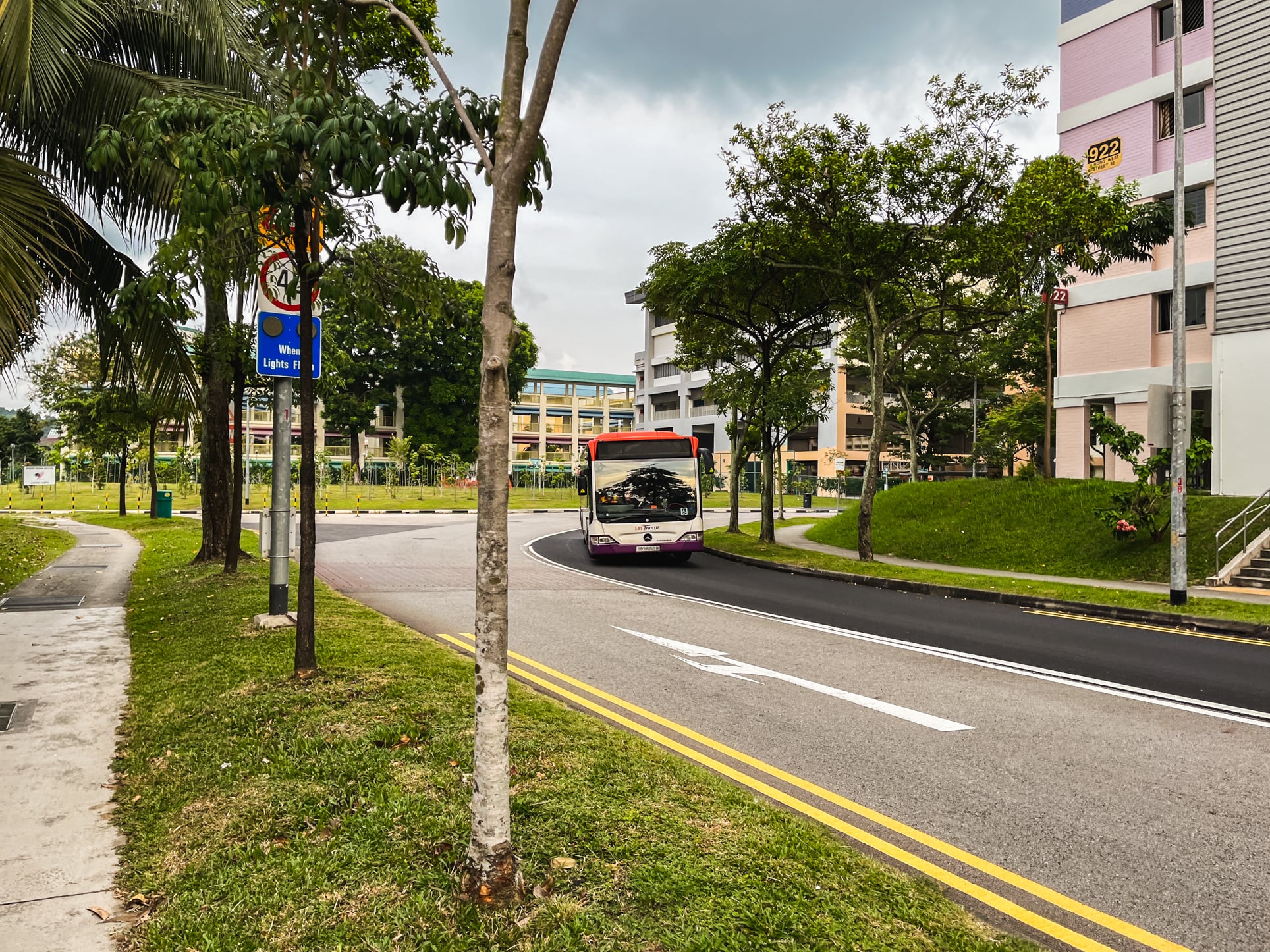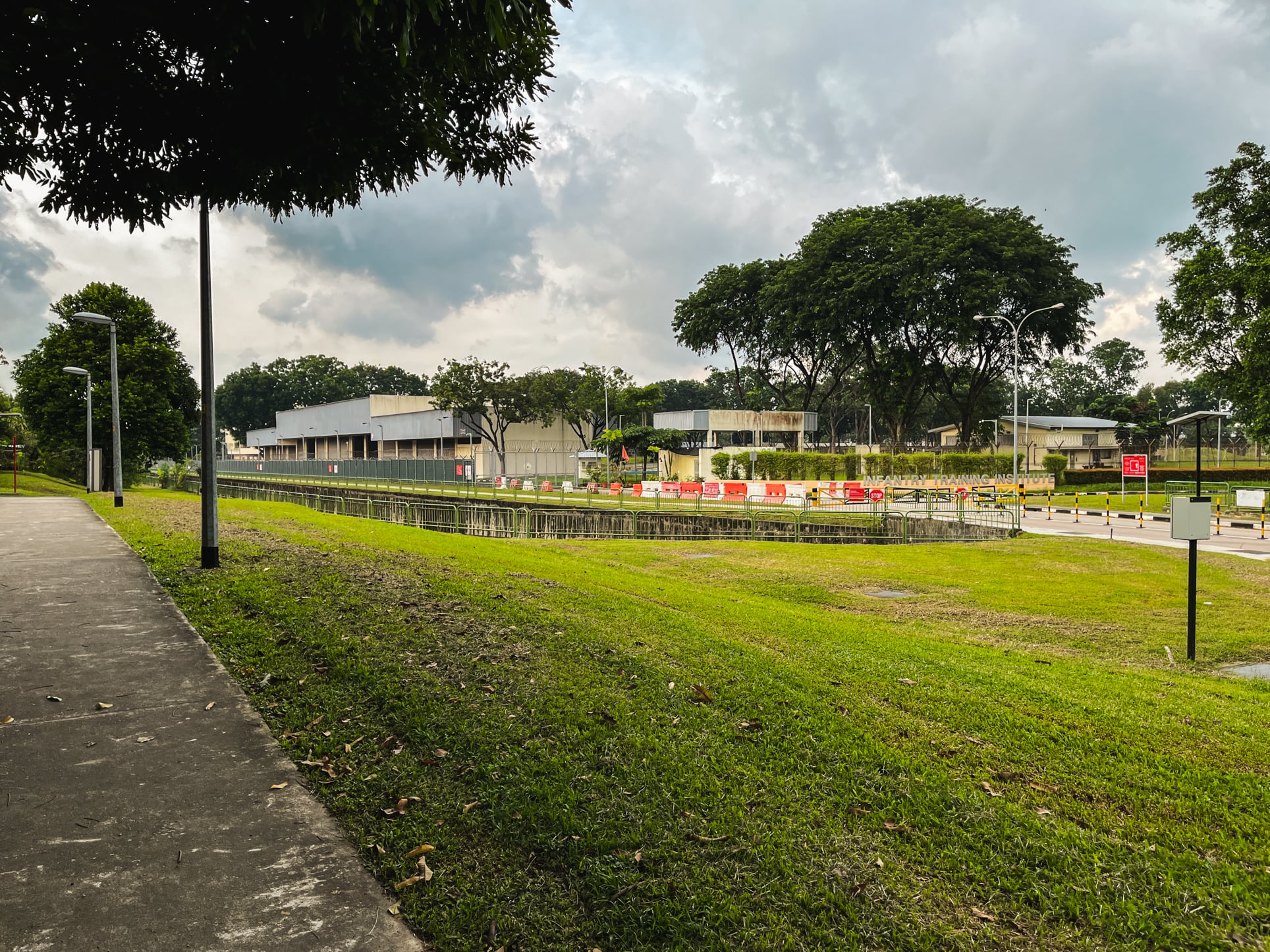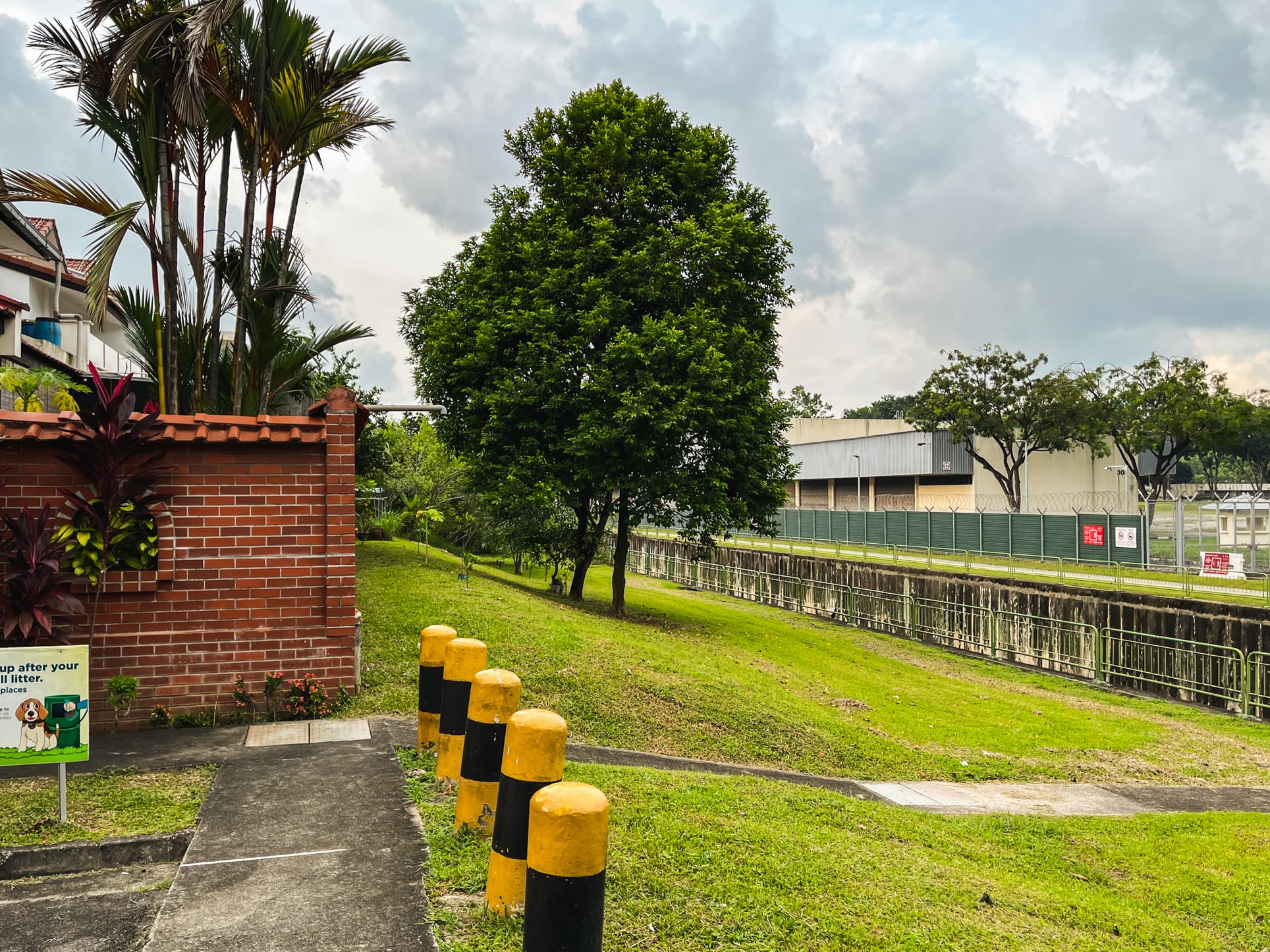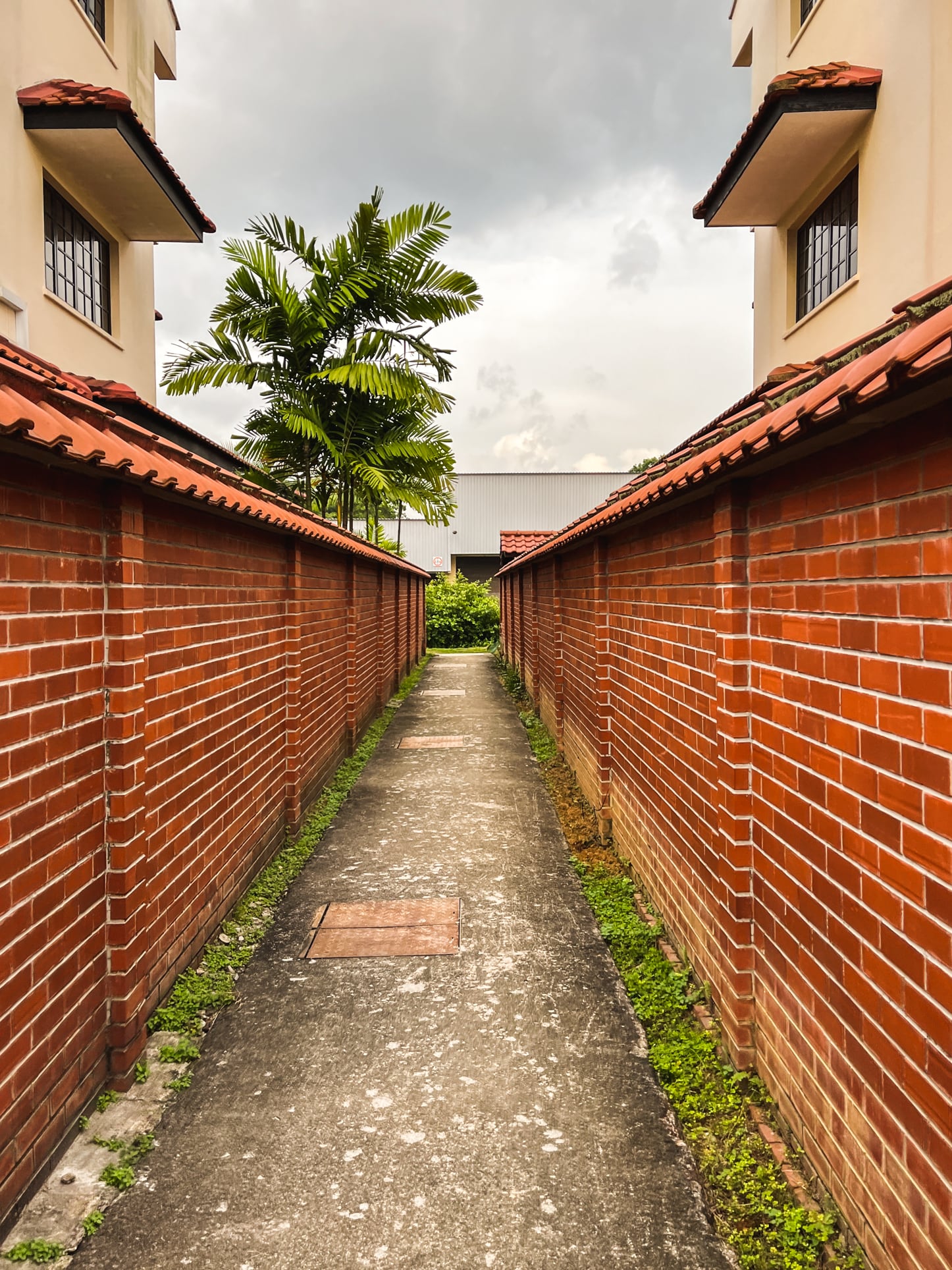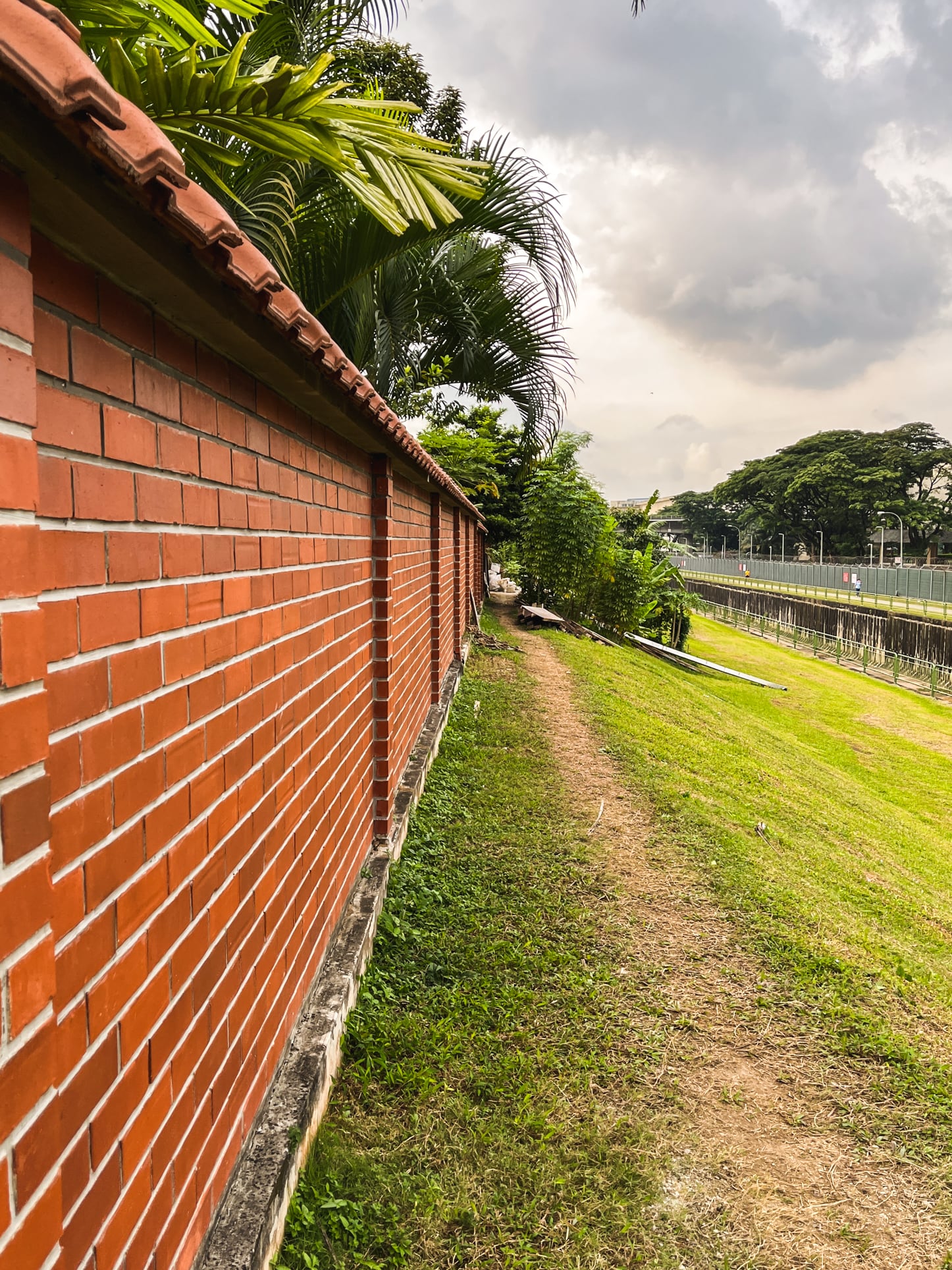 There are 2 plots of open land near Yunnan Gardens. One that is marked as Special Use (it's the Infantry Training Institute, shown in one of the above photos). And the other is the land below the Estate's Park, separating the houses from the MRT line.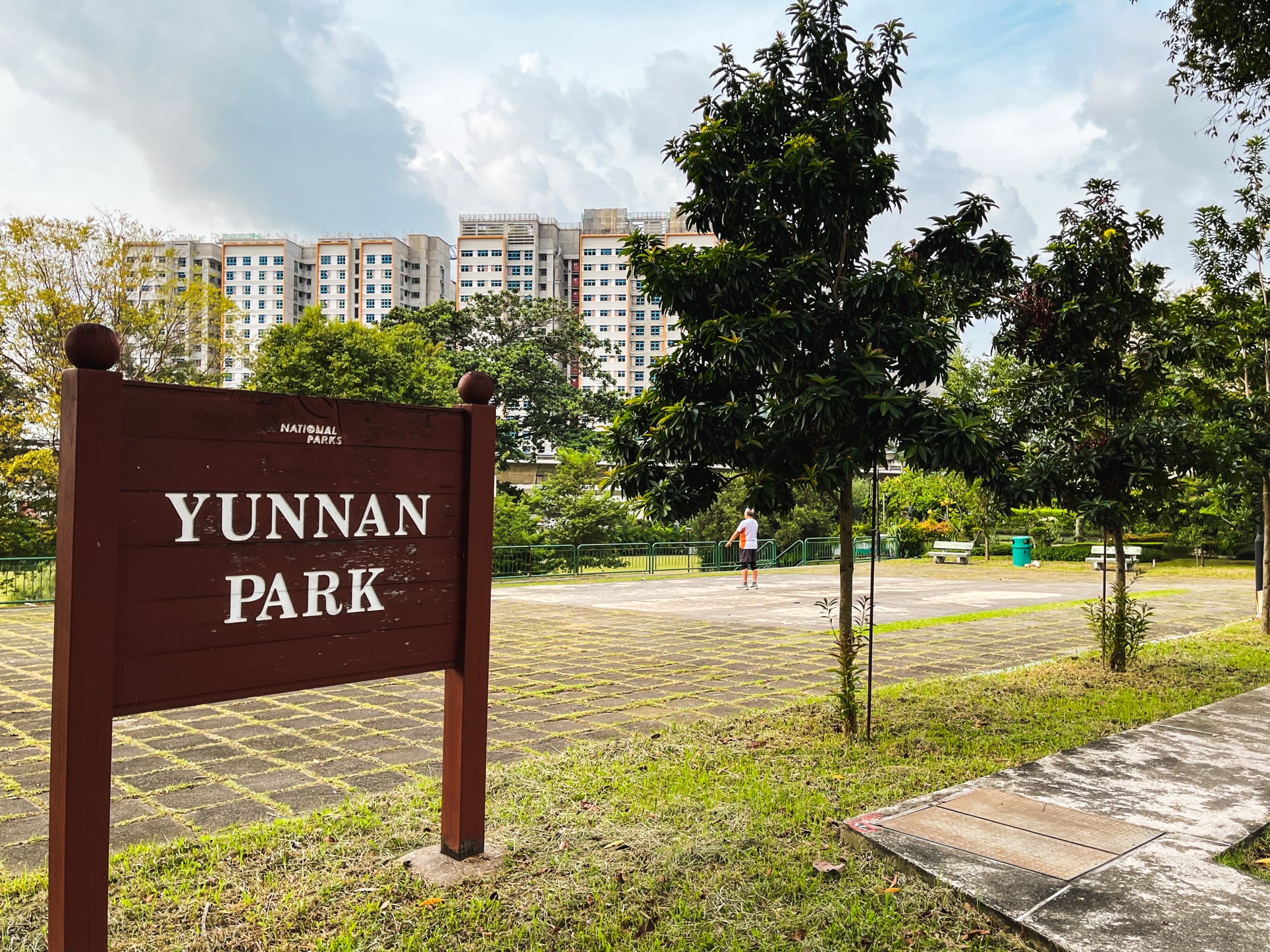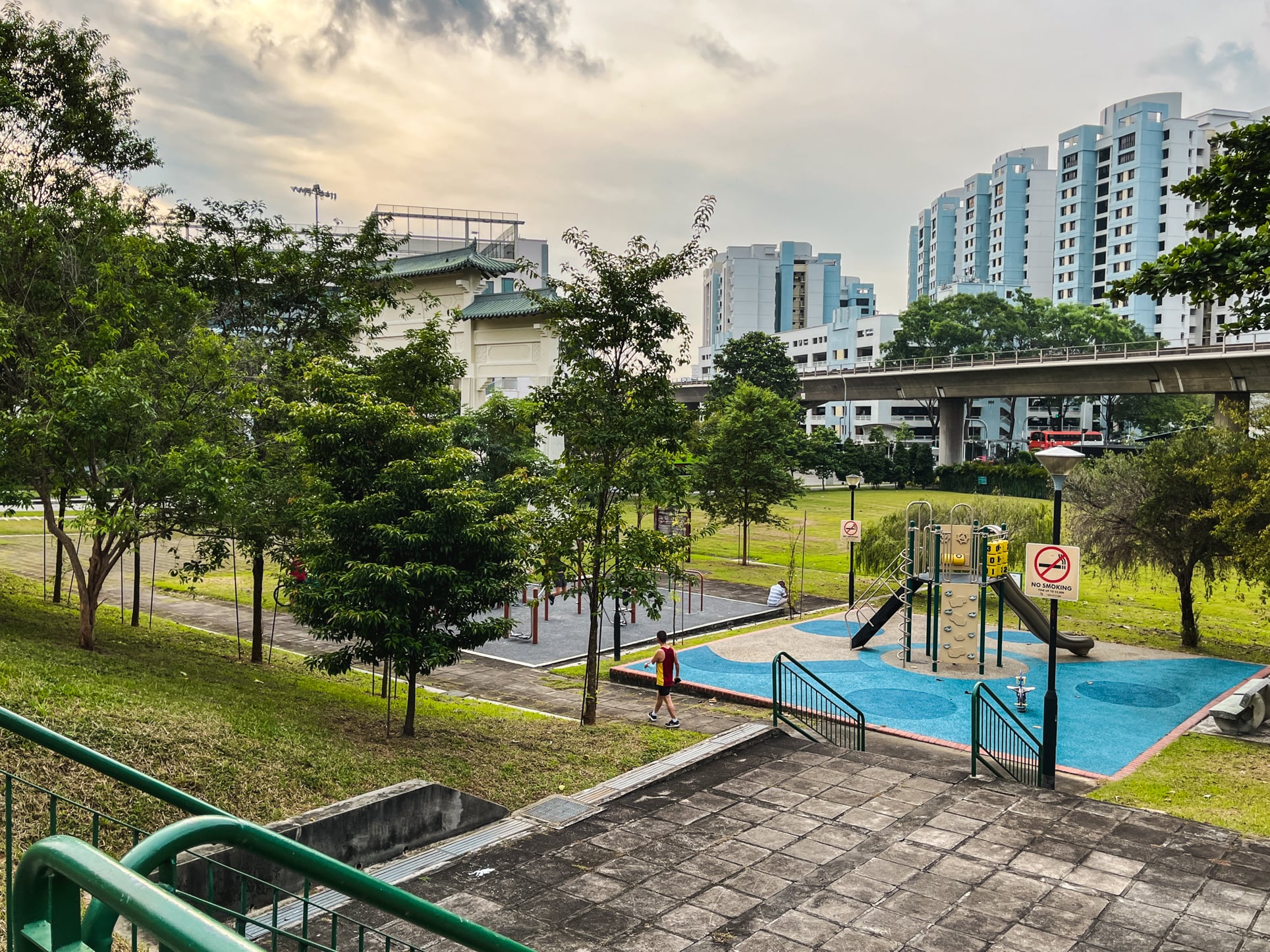 As you can see, these empty pieces of land don't make the area feel desolate or ulu, rather they feel like they're giving people room to breathe, if that makes sense, rather like how white space works in interior design! (Unfortunately, they're marked as residential with plot ratios of 2.5 and 3.0, so super tall buildings will be making their way into the area soon.)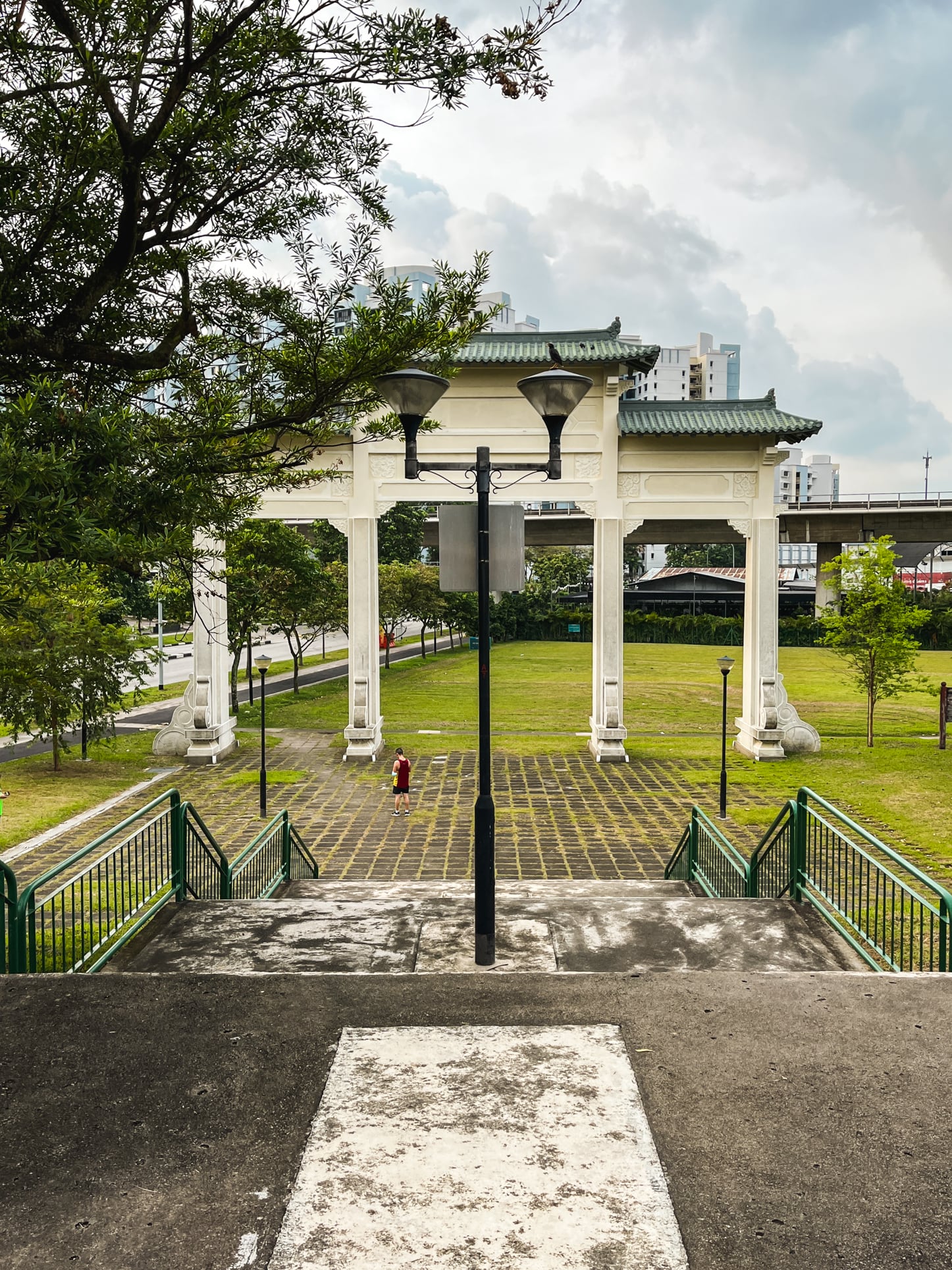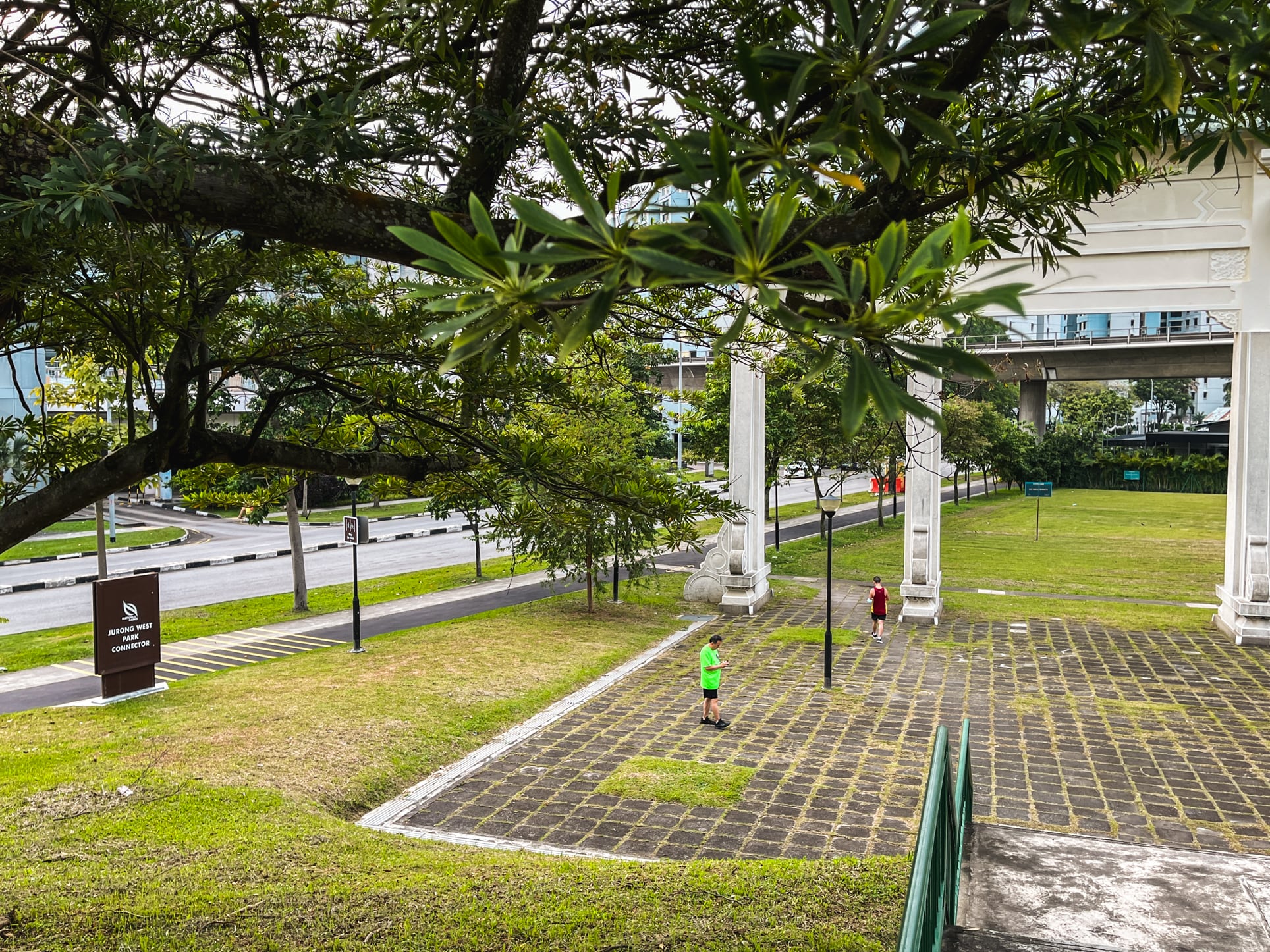 The estate is constructed along similar principles of spaciousness: this is one of the most comfortable terrace-house estates (to live in) that I've been to! The roads are super wide and spacious and there was no problem finding a parking space. I actually drove to the estate at the same time as the rubbish collection truck and, despite the mammoth size of the truck, had no problem passing through the roads!
Read this next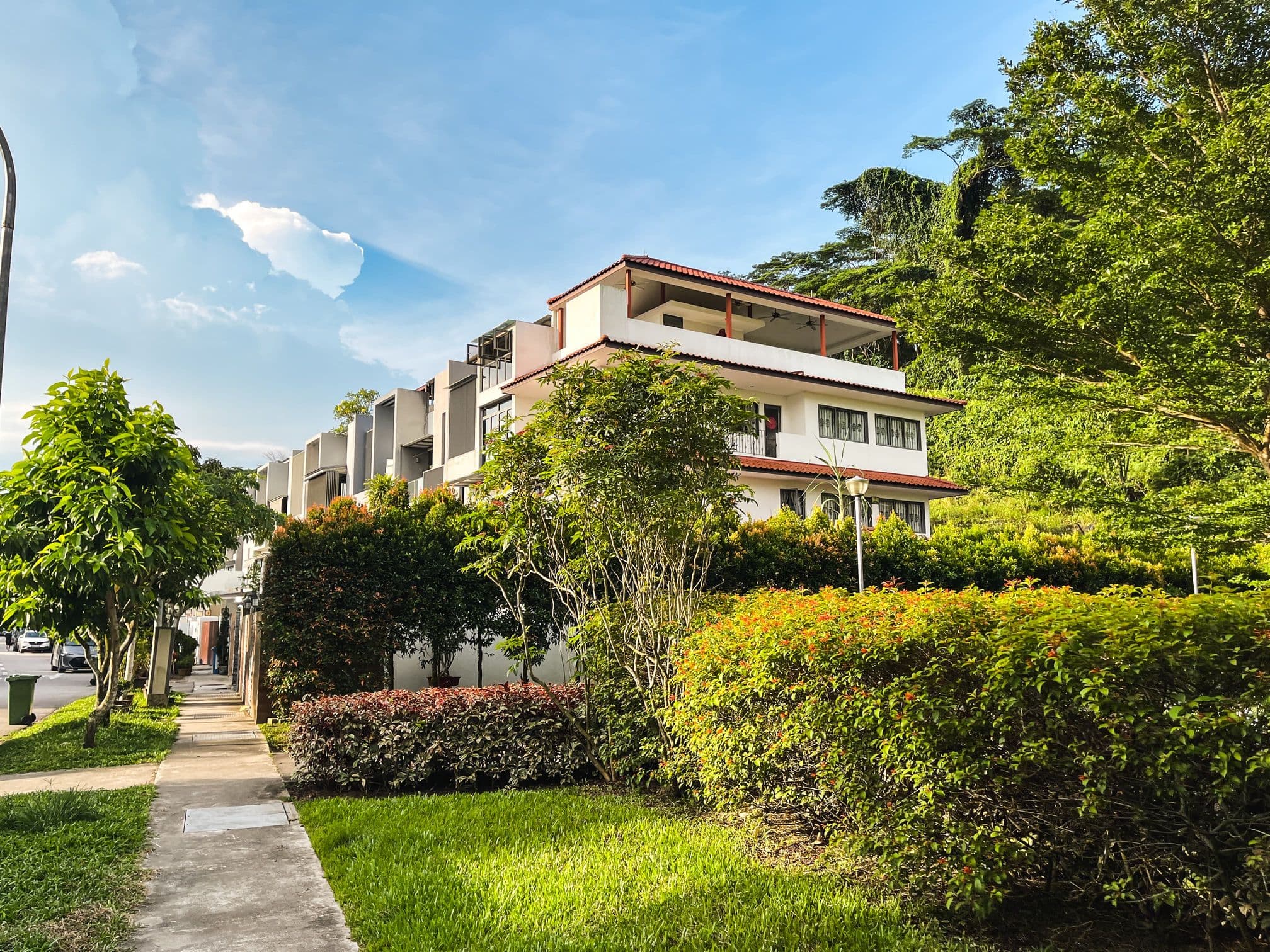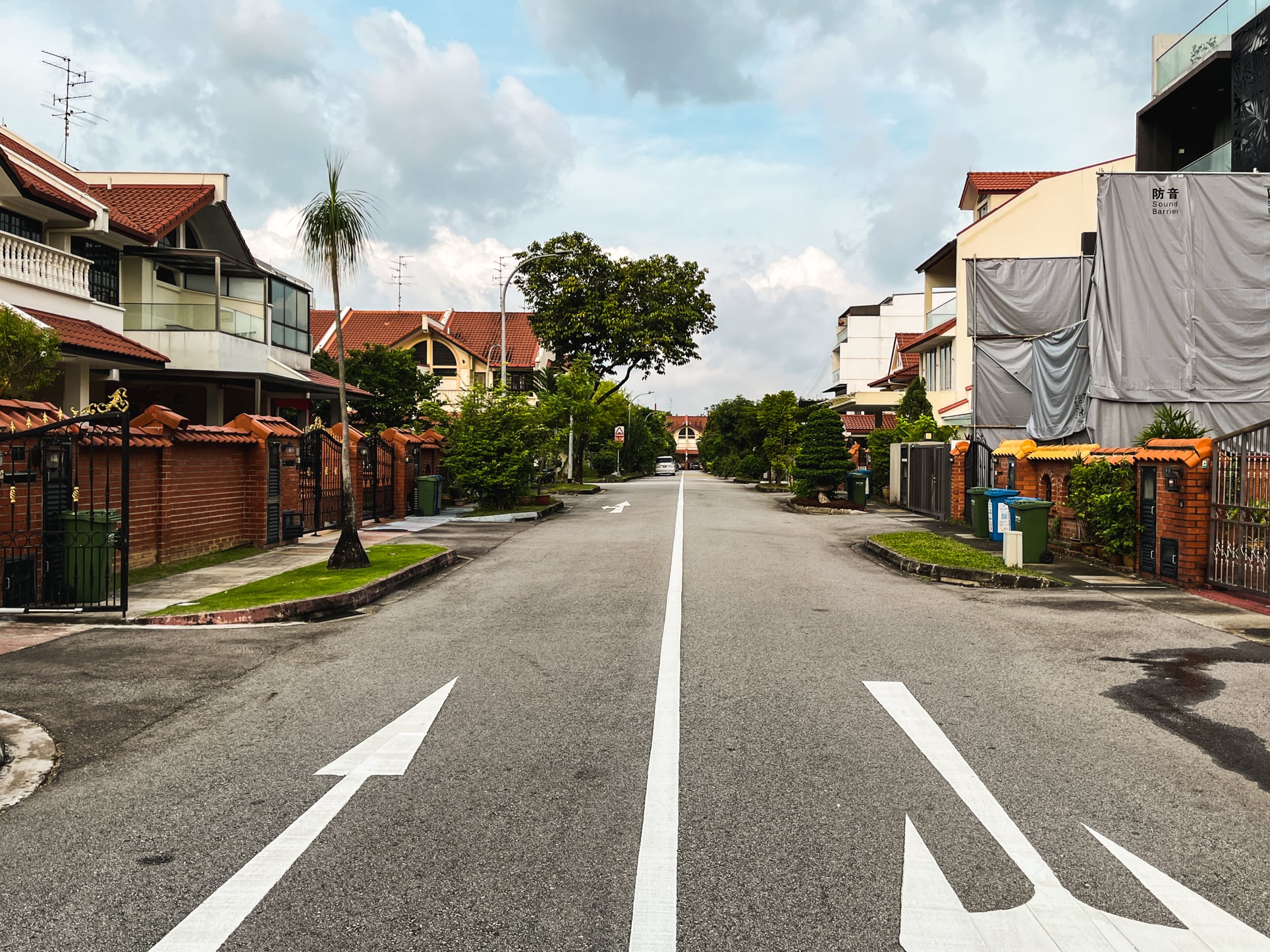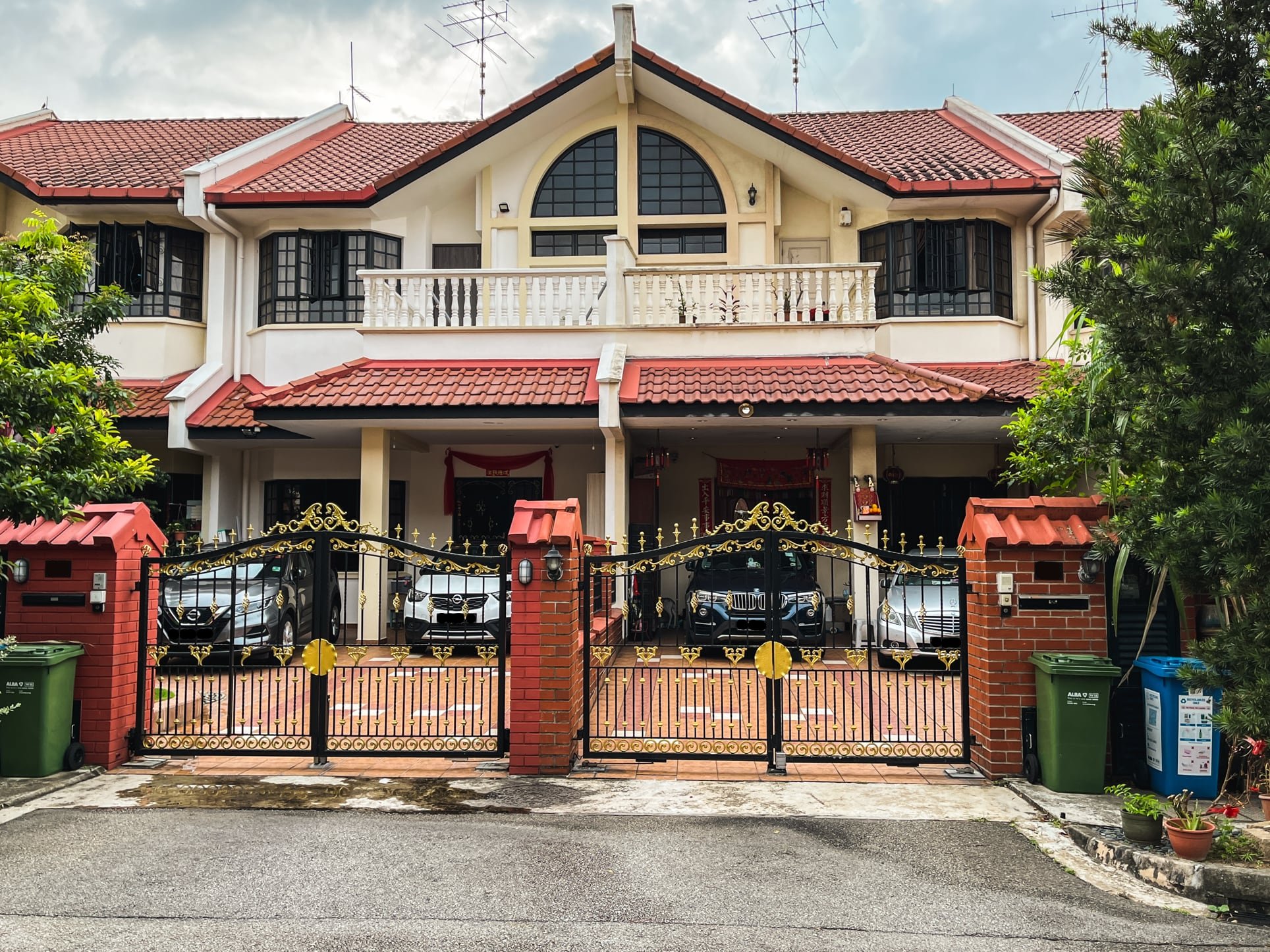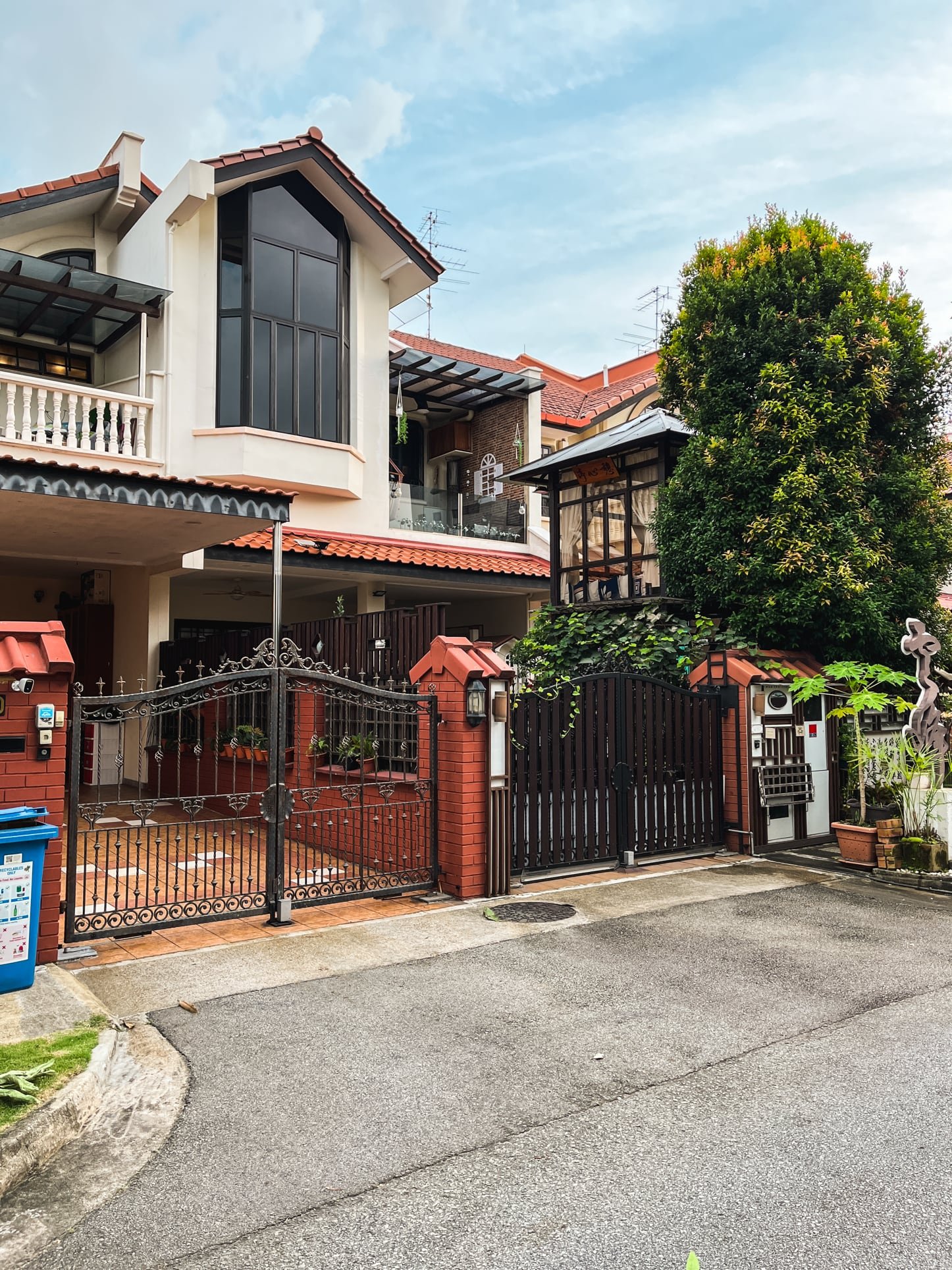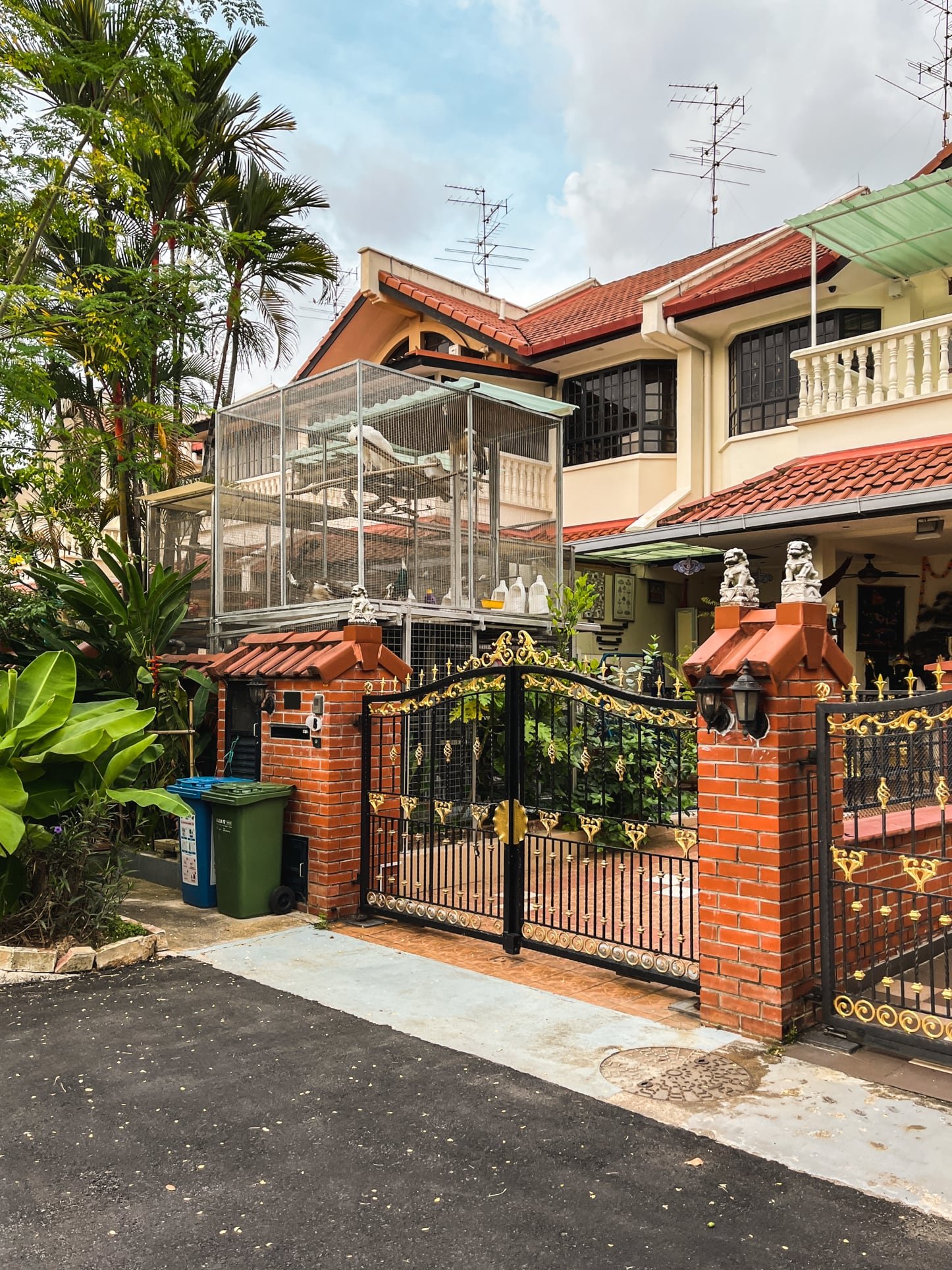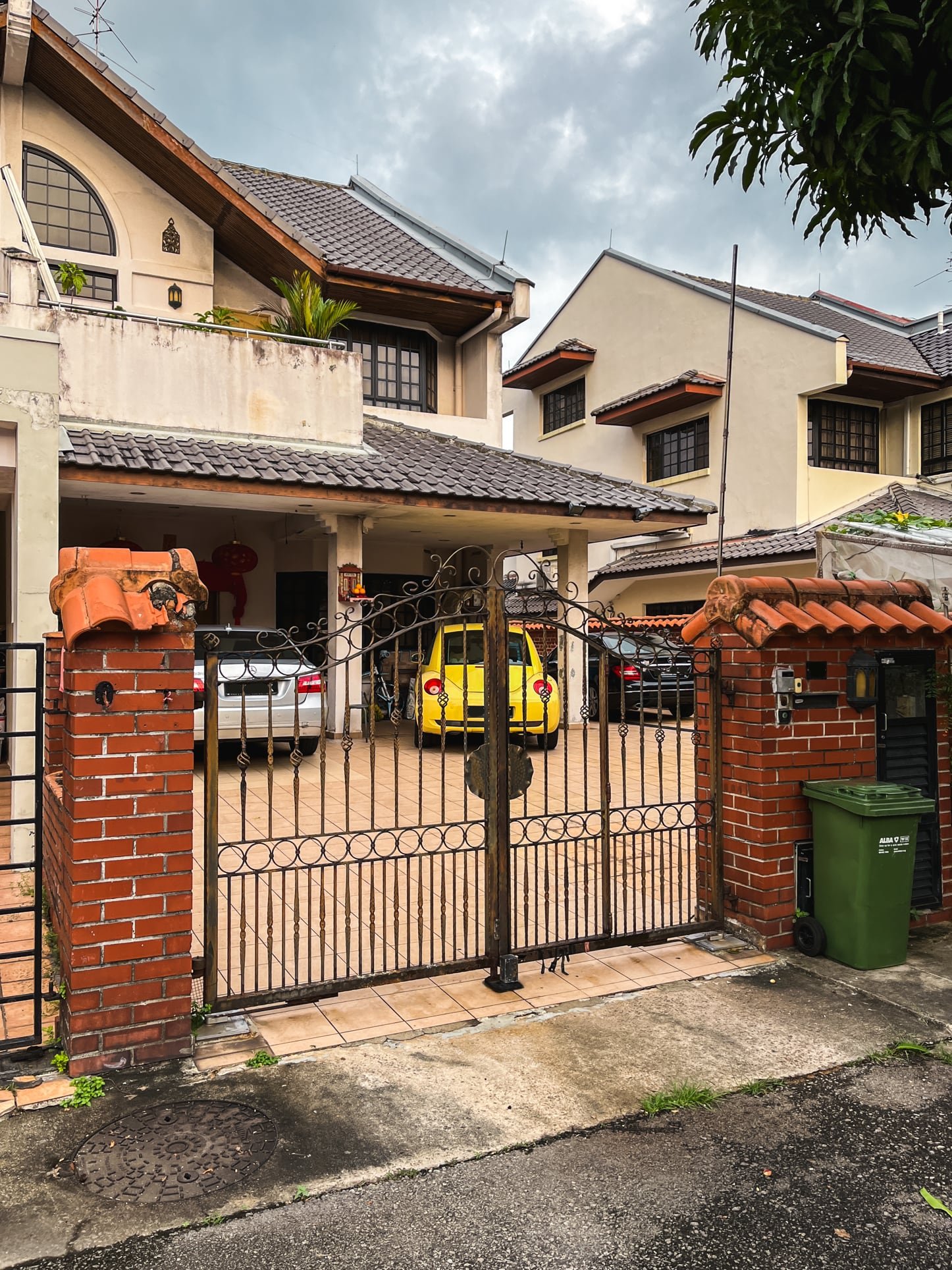 A quick look at the houses soon explains why: the houses here (even the terraces) are ginormous! Some are about 2,500 sq ft but, others, over 5,000 sq ft! This is both a blessing and a curse. Many people who live in terrace houses complain about being too close to their neighbours and, with such large terrace plots at Yunnan Gardens, proximity is not so much of an issue. Unfortunately, it also means that the houses here aren't cheap, even with PSFs at around $1,000 psf. At the time of writing, asking prices ranged from $3.5 to $5.8 million for a terrace house at Yunnan Gardens.
Terrace houses are usually considered "entry-level products" in the landed housing market: they're often bought by people who want to live in a landed house as they need more space but can't afford to pay more for a semi-D or detached property. As such, the higher price quantum here would put the houses out of budget for many aspiring terrace house owners (if you ever want to re-sell, hence "both a blessing and a curse!")
Note: At over 5,000 sq ft, you may be able to rebuild the terrace house into a detached one but don't take my word for it as I'm not a contractor or engineer. You'd need to consult with one to see if it would be possible for the houses at Yunnan Gardens as there are additional restrictions. For example, a detached house must have a minimum land size of 4,360 sq ft. It's a criteria the 5,150 sq ft house meets, but it would also need to have a minimum plot width of 10m, etc!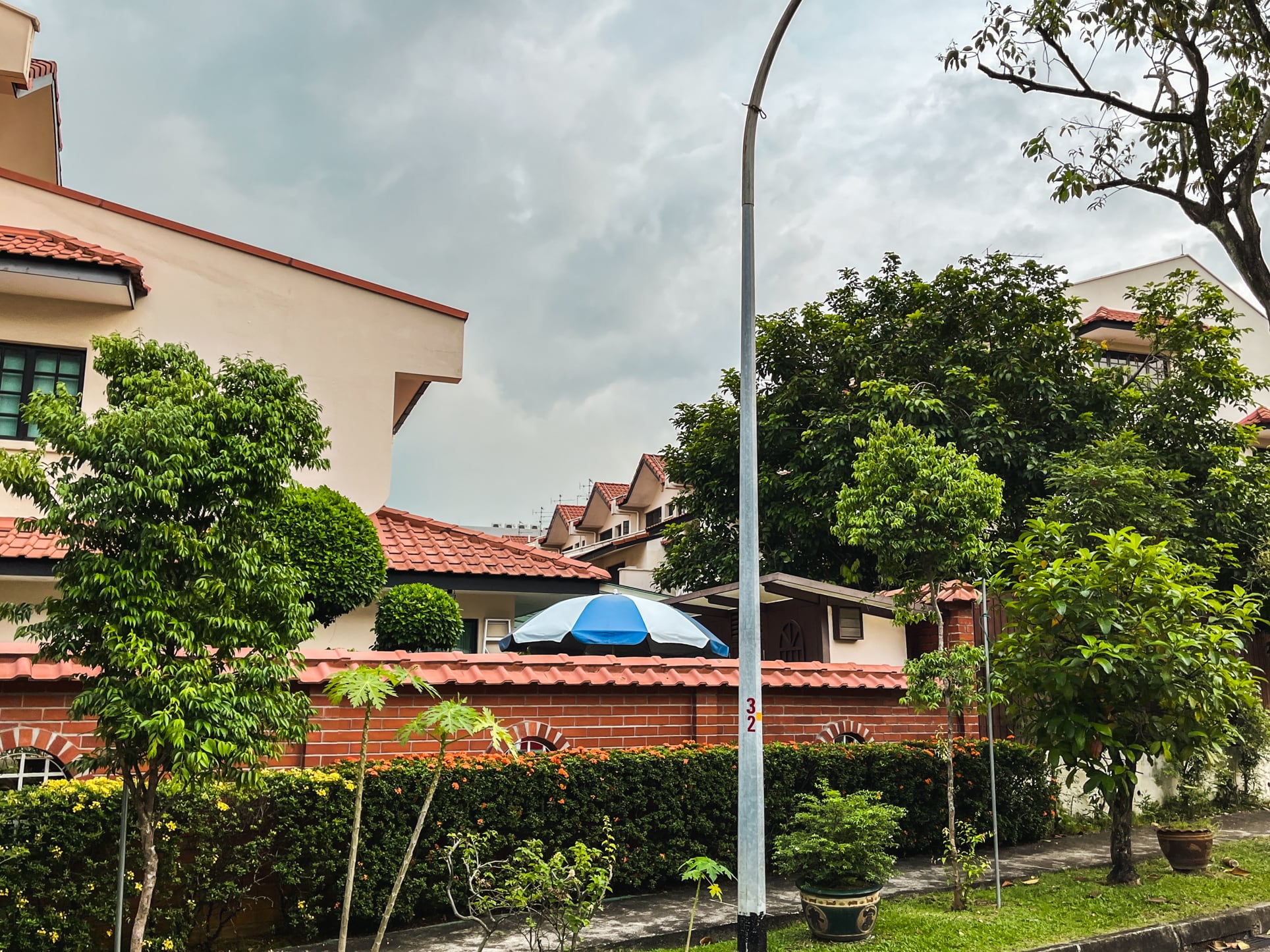 Click here to see what the setback looks like from within the house. The view from the balcony is shown at around the 1:40ish min mark.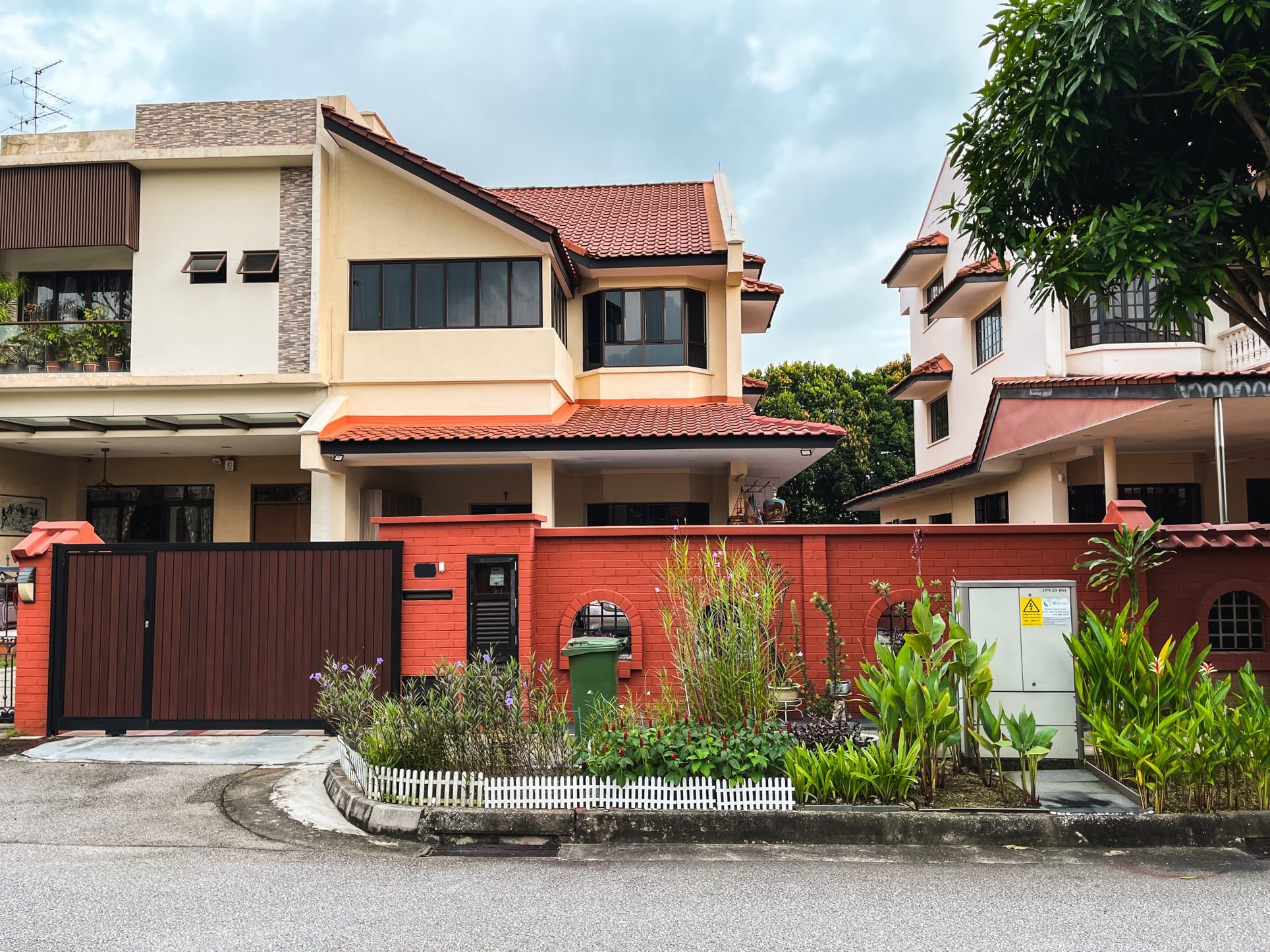 Most of the houses in this estate are in original condition. I guess there hasn't been much need to rebuild as the buildings are already pretty capacious. However, looking at the ones that have been rebuilt, it seems like there is a LOT of potential to increase the GFA!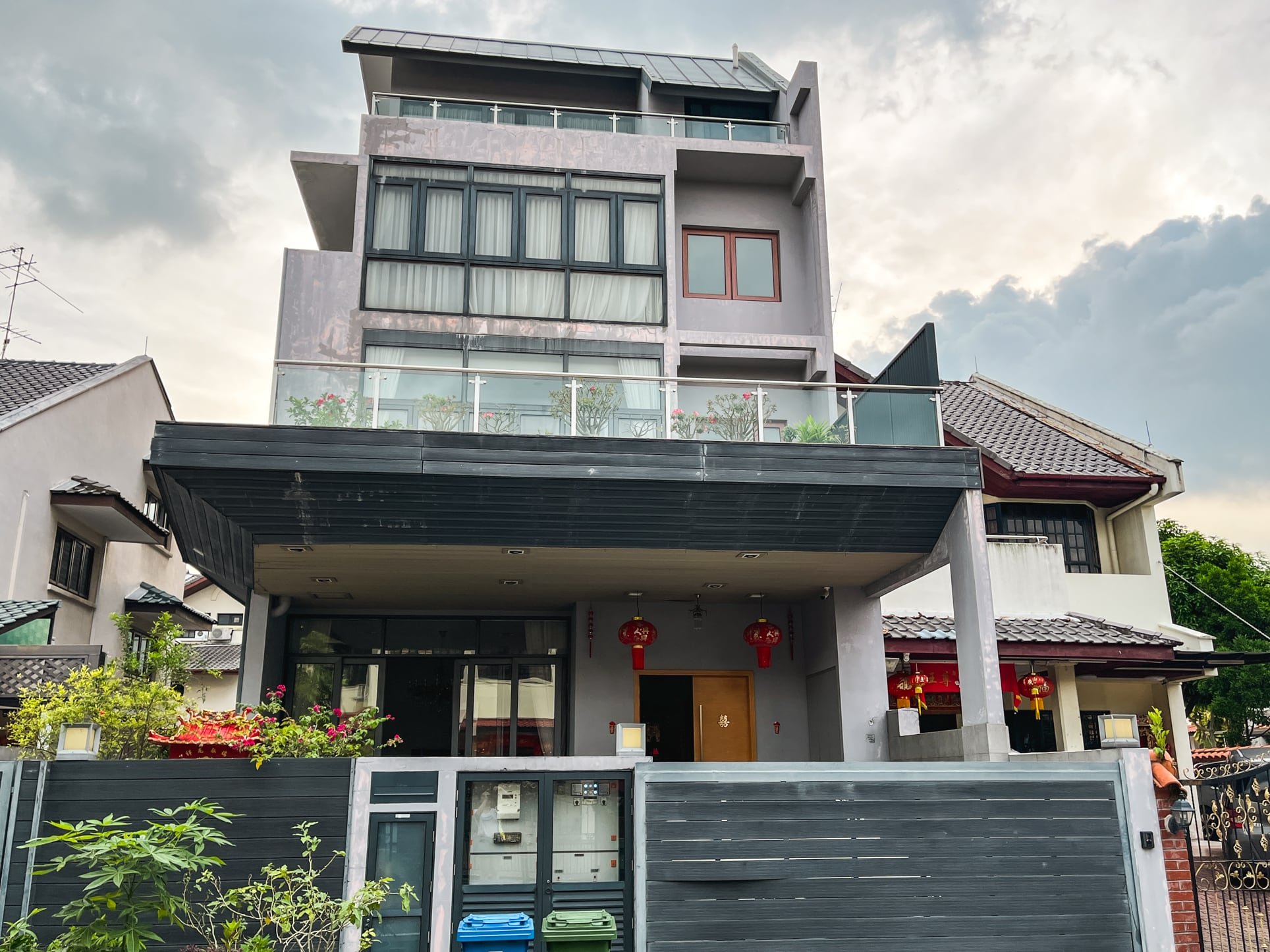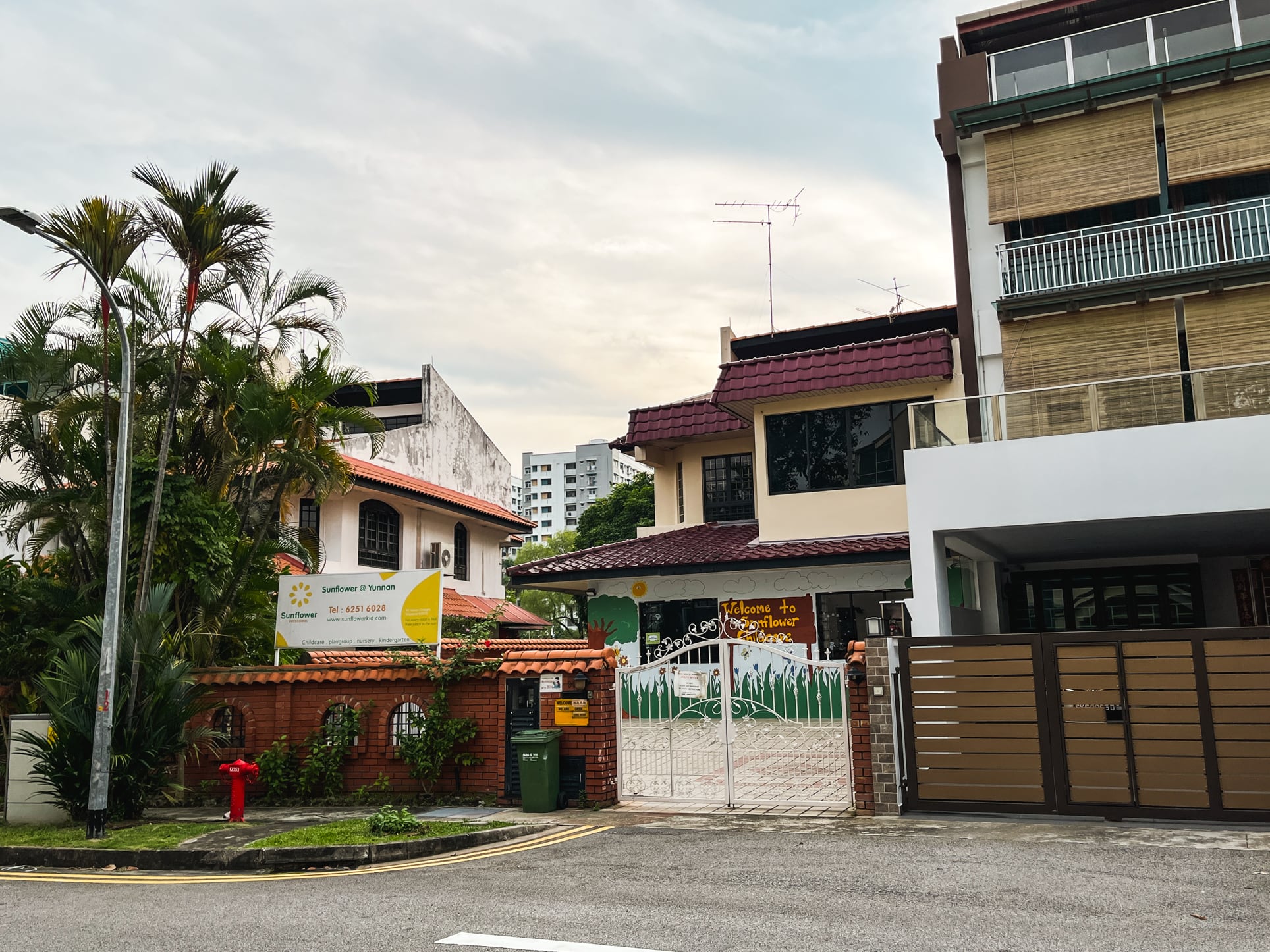 Note: this is 1 of 2 childcare centres that I saw within Yunnan Gardens estate (the other is located opposite Yunnan Park.)
Amenities
Within the estate (next to Yunnan Park actually) are 3 houses which have commercial units on the ground floor. One is a Childcare Centre and another is some kind of food business, but both were closed when I walked around the estate.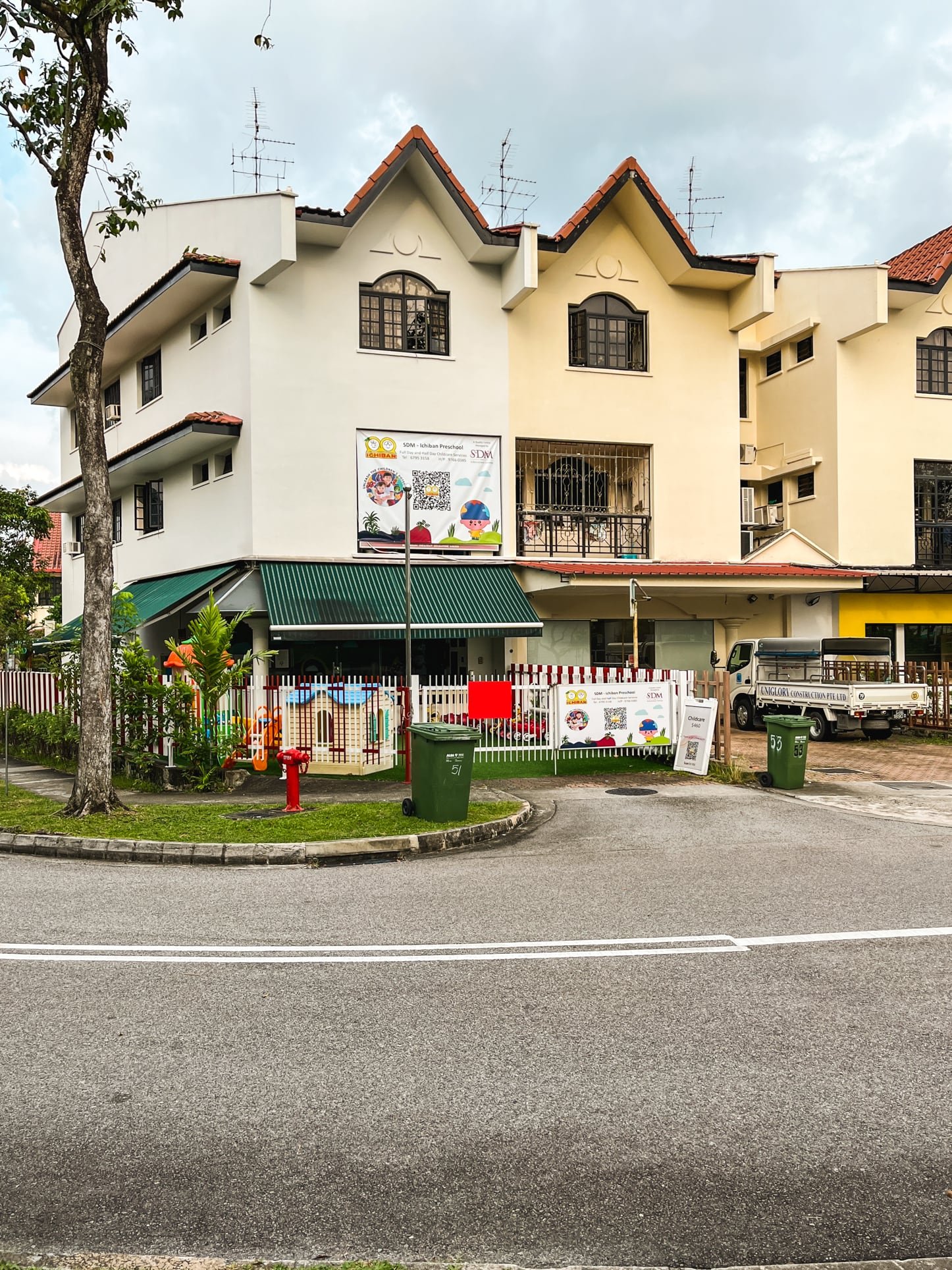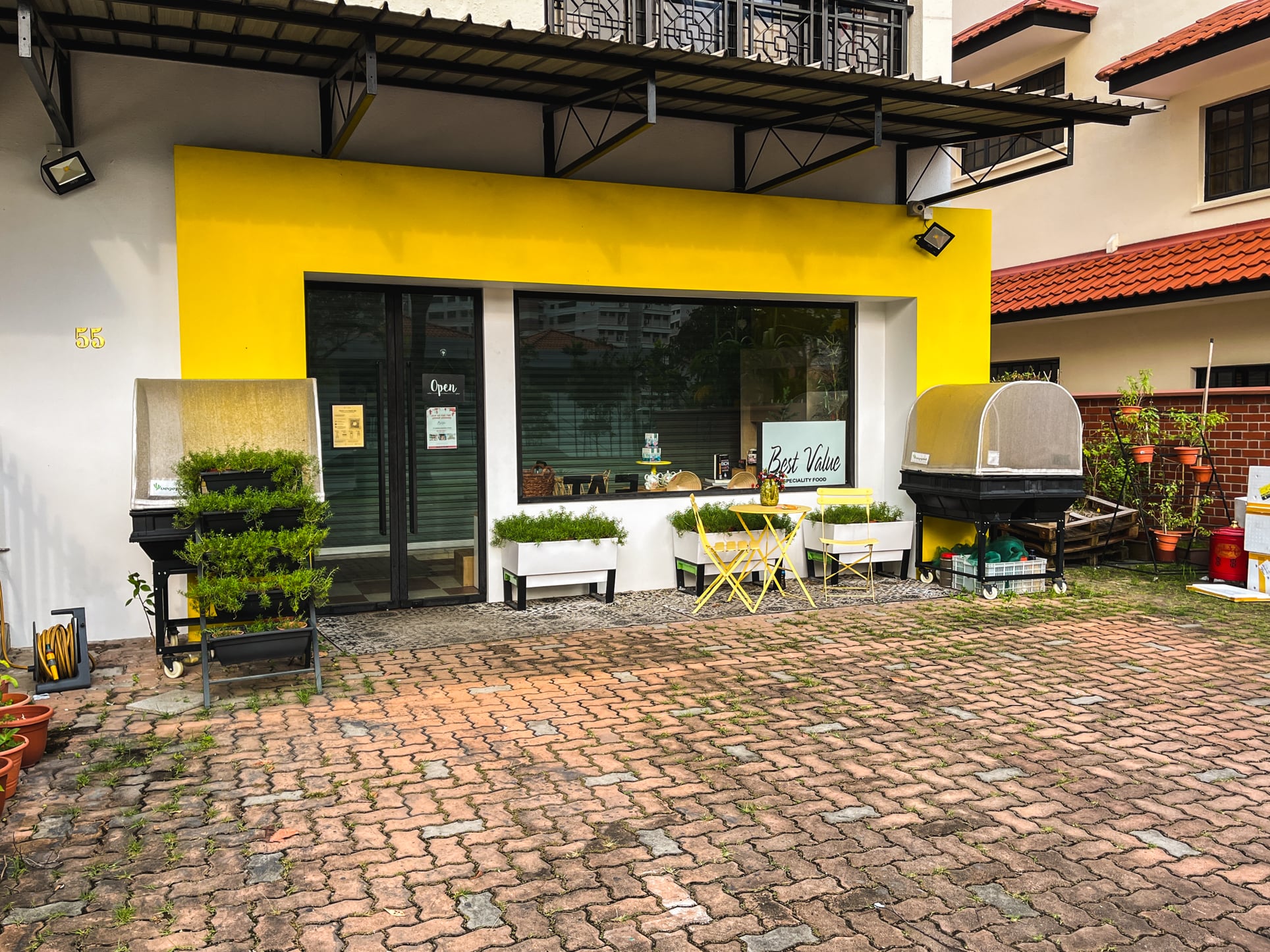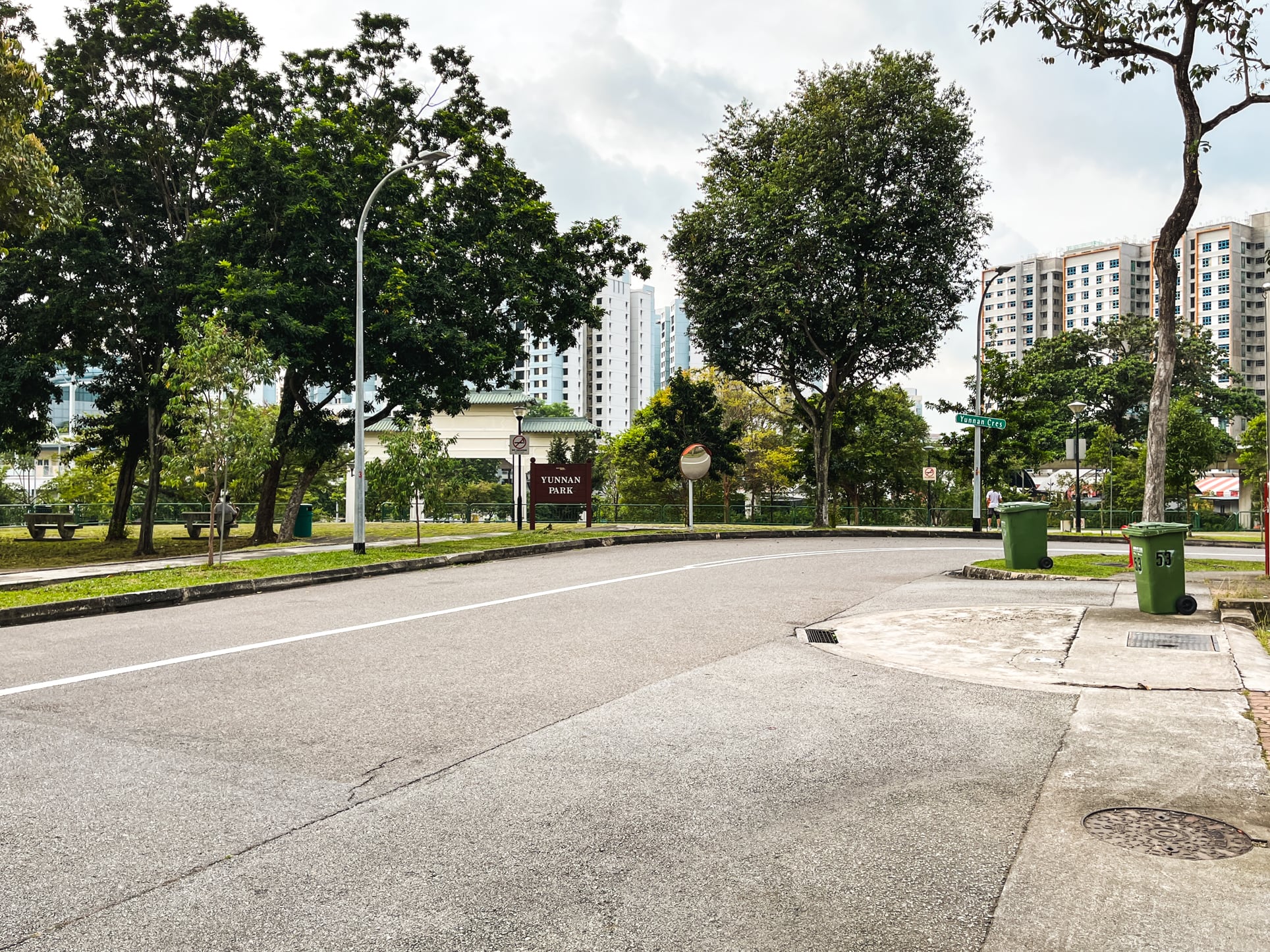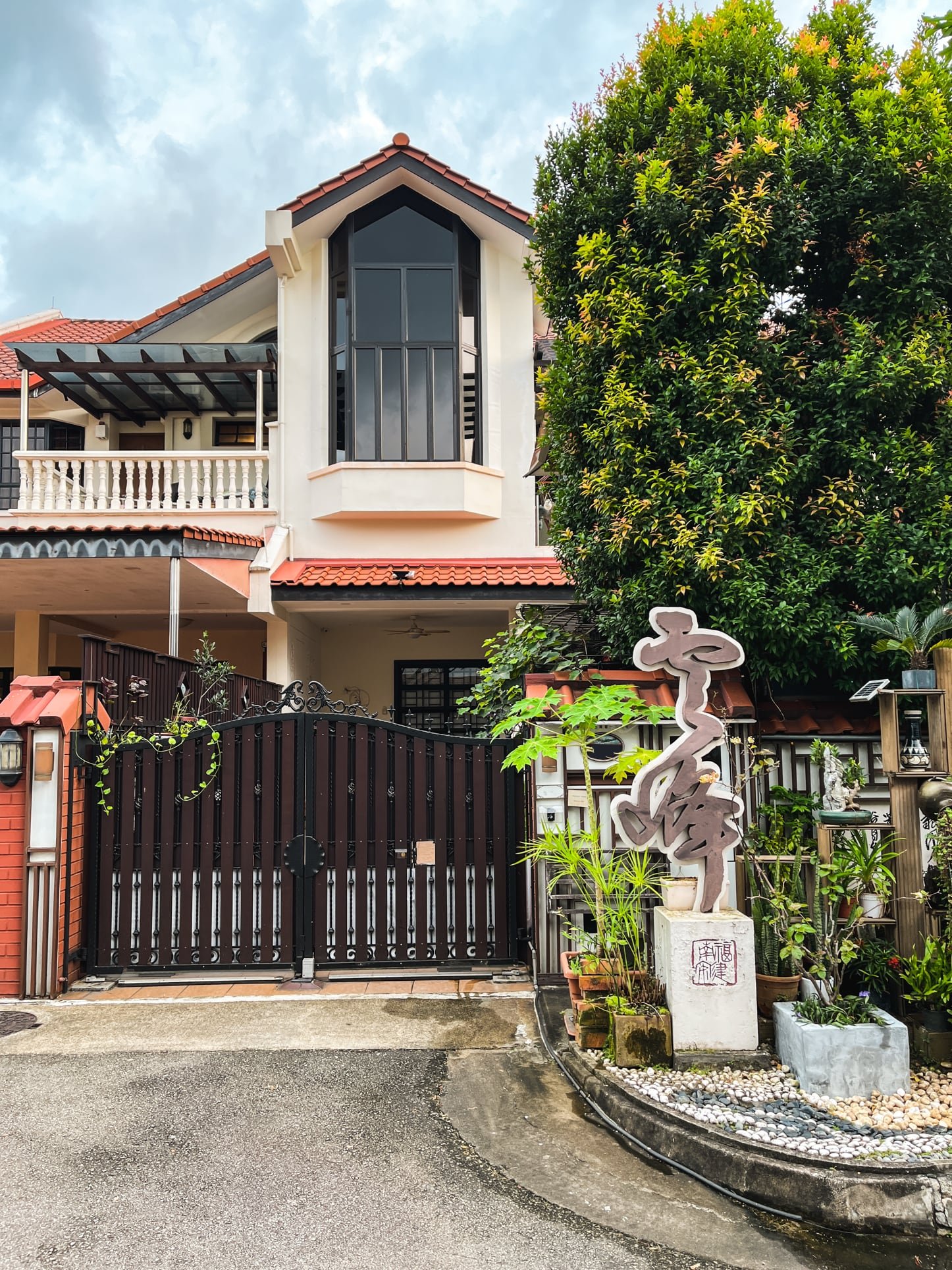 Anyway, back to amenities!
Besides the 2 childcare centres within the estate, there are also at least another 10 within 5 minutes walk of Yunnan Estate, so it seems like a good place for young families to live! On the note of kids, according to yoursingaporemap.com there are 3 Primary Schools within the 1 km mark: Juying Primary, Xingnan Primary, and possibly Jurong West Primary (depending on exactly where your house is located in the estate.) And, for older students, NTU is a 5-minute drive or 8-minute bike ride away, according to Google Maps
The estate is dotted with bus stops (outside, the buses don't drive into the estate) and it's also a short 10-minute walk to Pioneer MRT.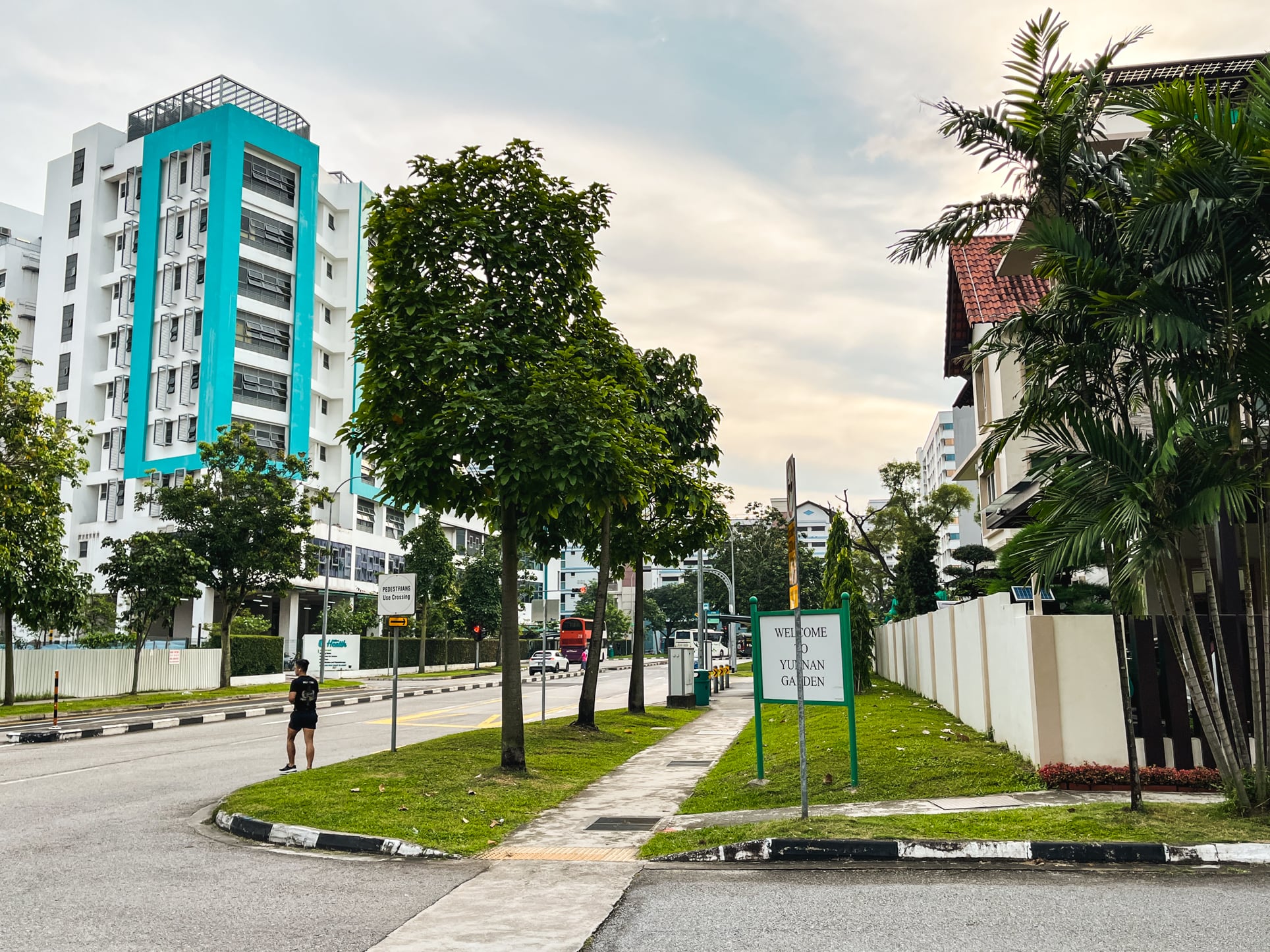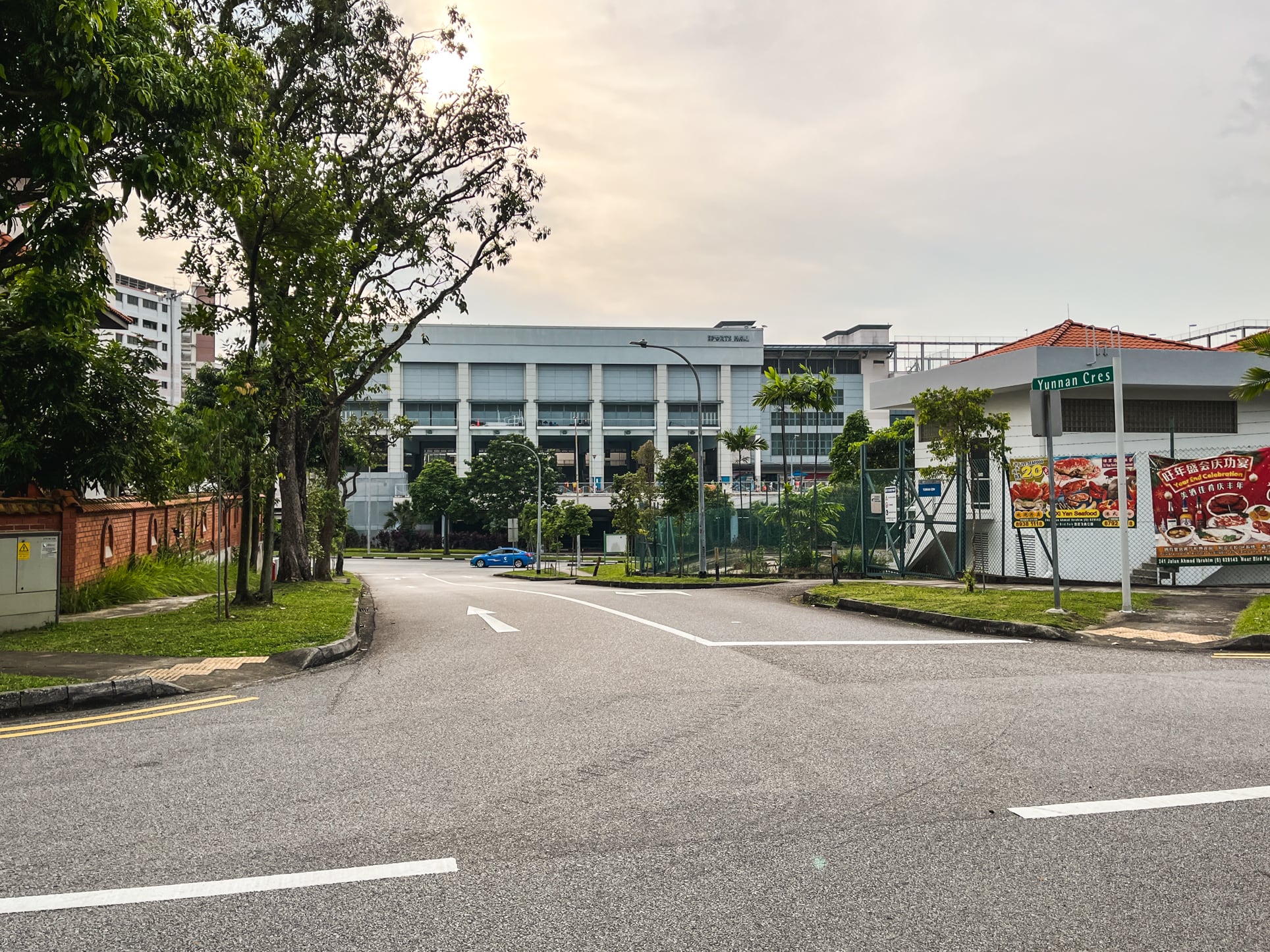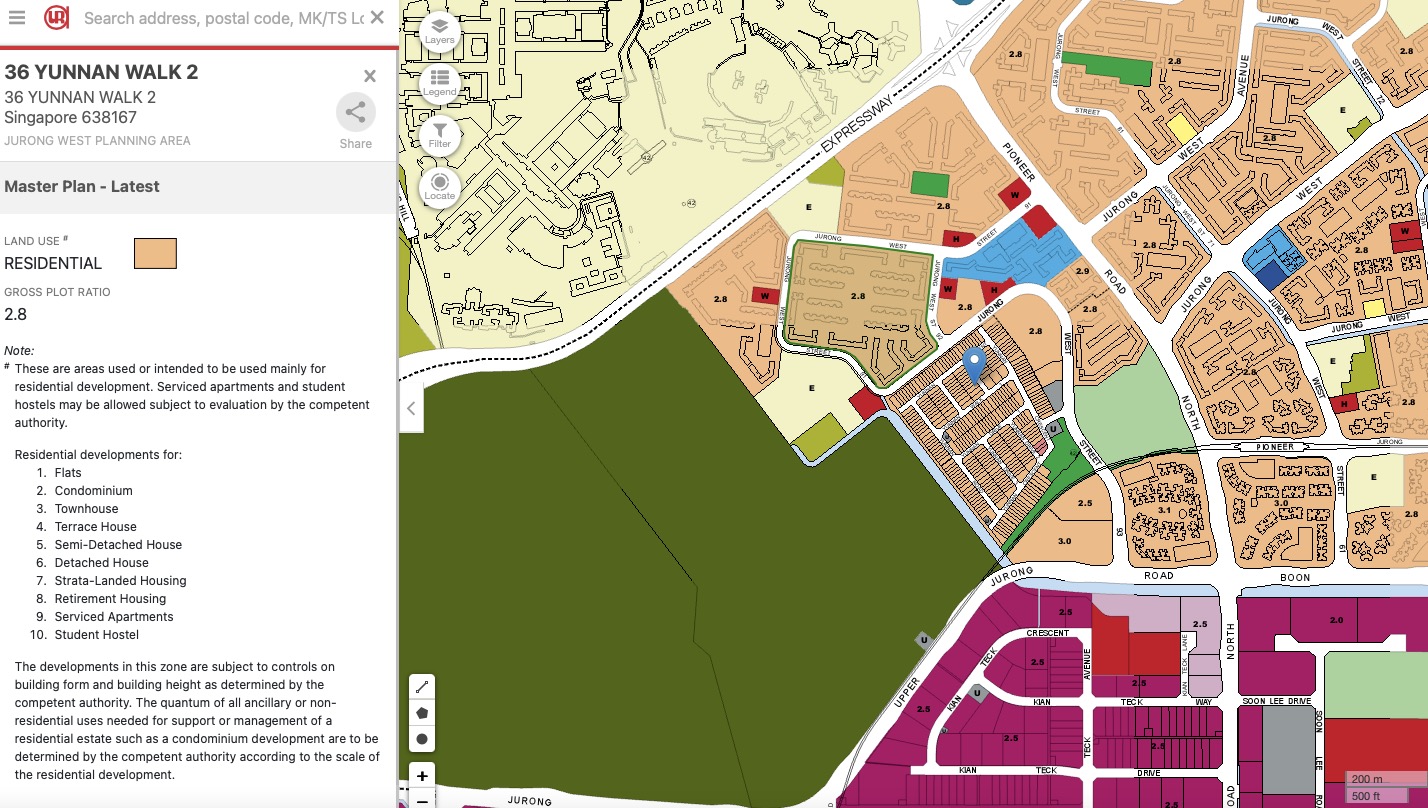 For shopping, besides the HDB estate, you also have Pioneer Mall, a 4-storey mall that houses a Giant Hypermarket, or Jurong Point (a 7-minute drive away.) For nature lovers, Yunnan Gardens Park, complete with a mini waterfall and beautiful Chinese pavilions is about a 15 minutes walk away. It's really rather pretty, as you can see in the video.
Now that we've come to the end of the Yunnan Gardens tour, how did you find the estate? Personally, I liked many things about it. My Mother, though, is not a fan of how far West it is! What do you guys think? Are the extra space and lower PSF worth the trade-off in terms of location (assuming you don't work around the area, of course)? Let us know in the comments below and see you again next week with yet another landed tour!