Property Stories

Touring Spring Park Estate: Freehold Landed Living On Elevated Land Near East Coast Park
TJ
December 11, 2022

10

min read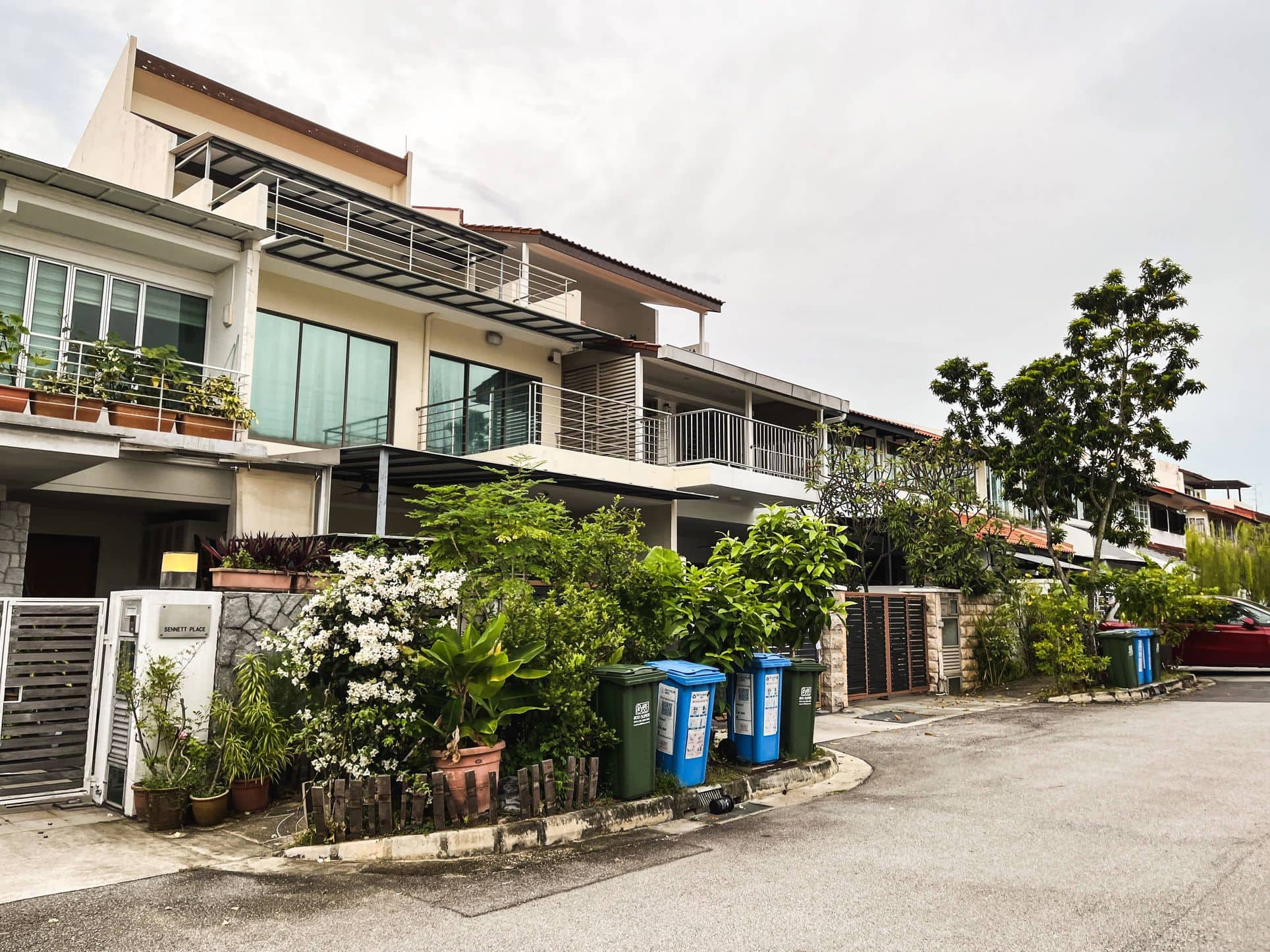 Today, we're touring Spring Park Estate and its neighbours in East Singapore – namely, the houses in between Evergreen Avenue, Bedok South Road, Sennett Road and Upper East Coast Road. (Despite the similar name, the area is not to be confused with Sennett Estate which is a collection of landed houses near MacPherson Garden Estate! This landed enclave is in Bedok, and not too far away from Elliot Avenue, which I toured a while back.)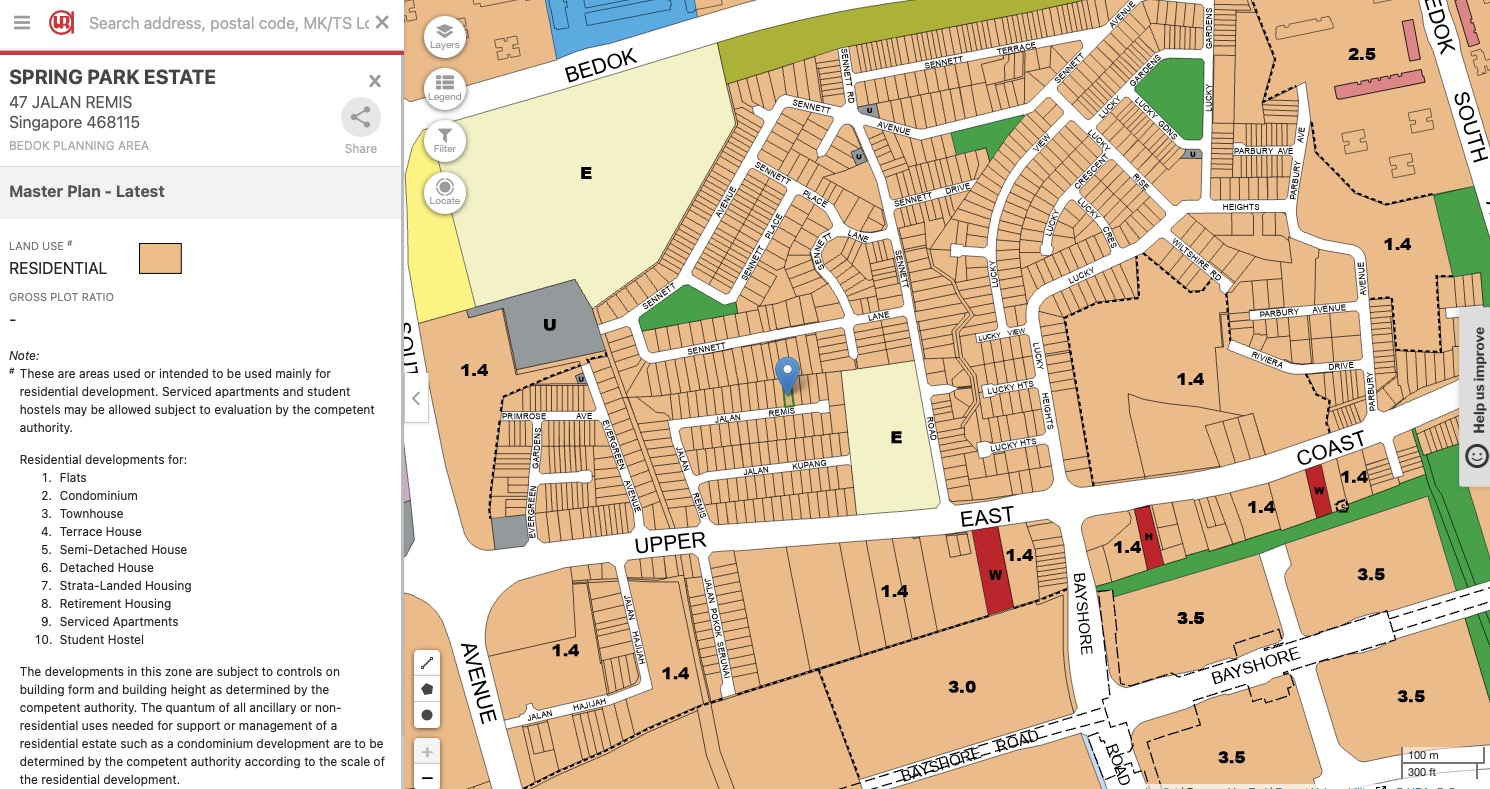 As you can see from the masterplan above, the estate is next to Temasek Junior College and the Singapore Hokkien Hua Kuan Cultural Academy. (The area caters to families with children as Victoria JC and Victoria School are also close by – under 5 km from most of the houses.) For those with young kids, Bedok Green Primary and Temasek Primary are also within 1 km of some of the houses in the area. Not to mention the fact that there are 3 childcare centres and 3 kindergartens in the vicinity!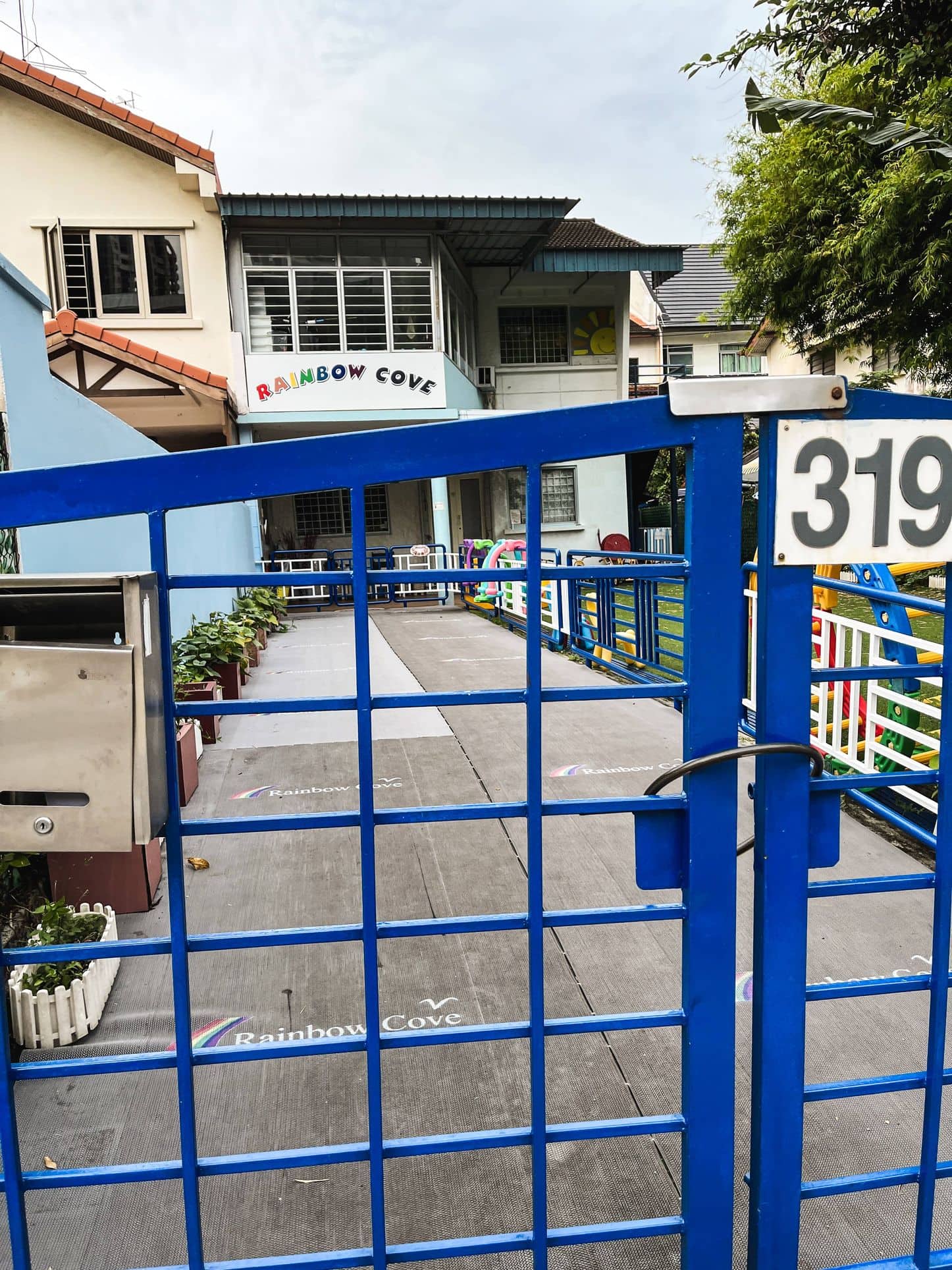 On that note, let's start today's walkabout along Upper East Coast Road!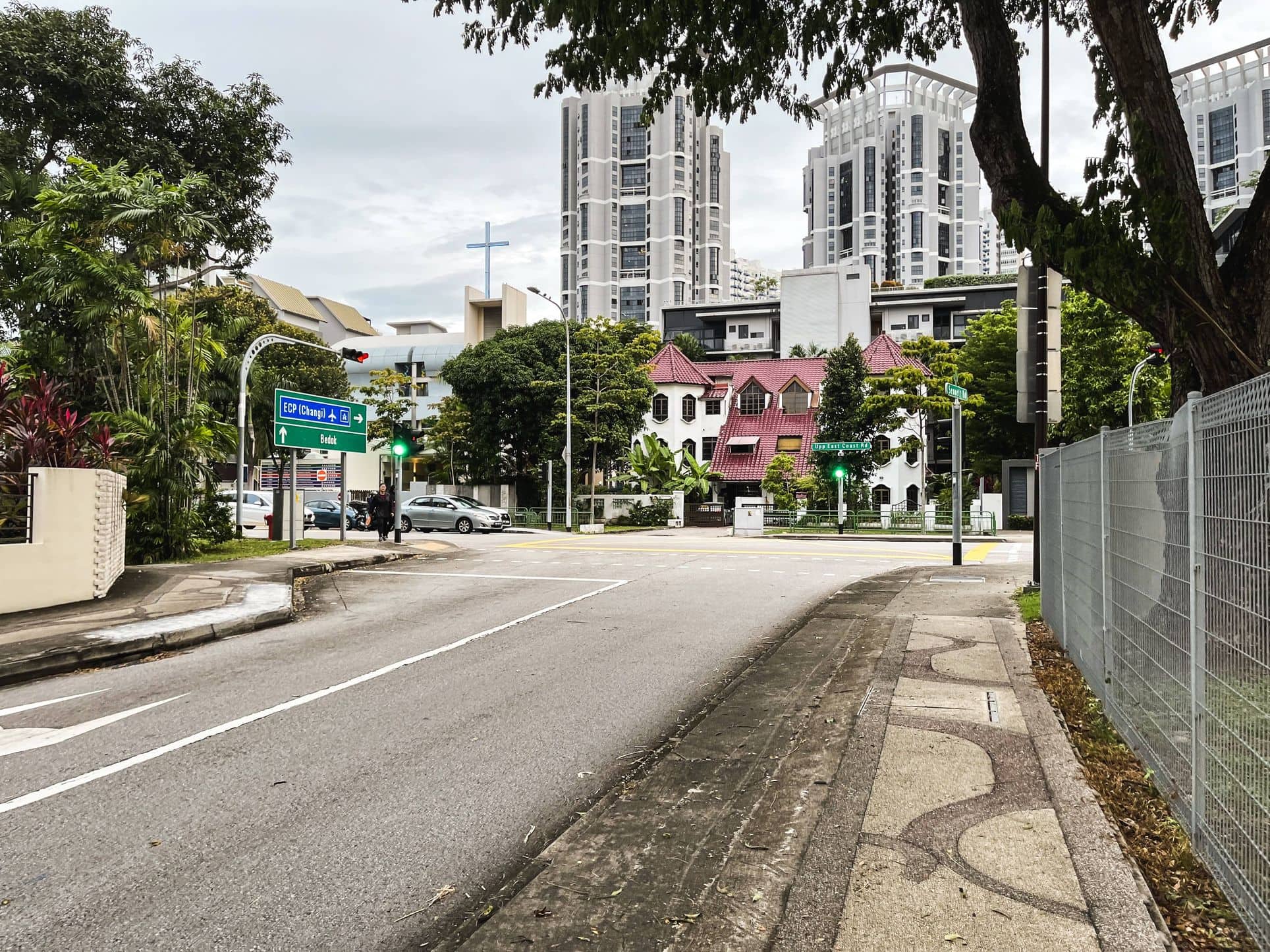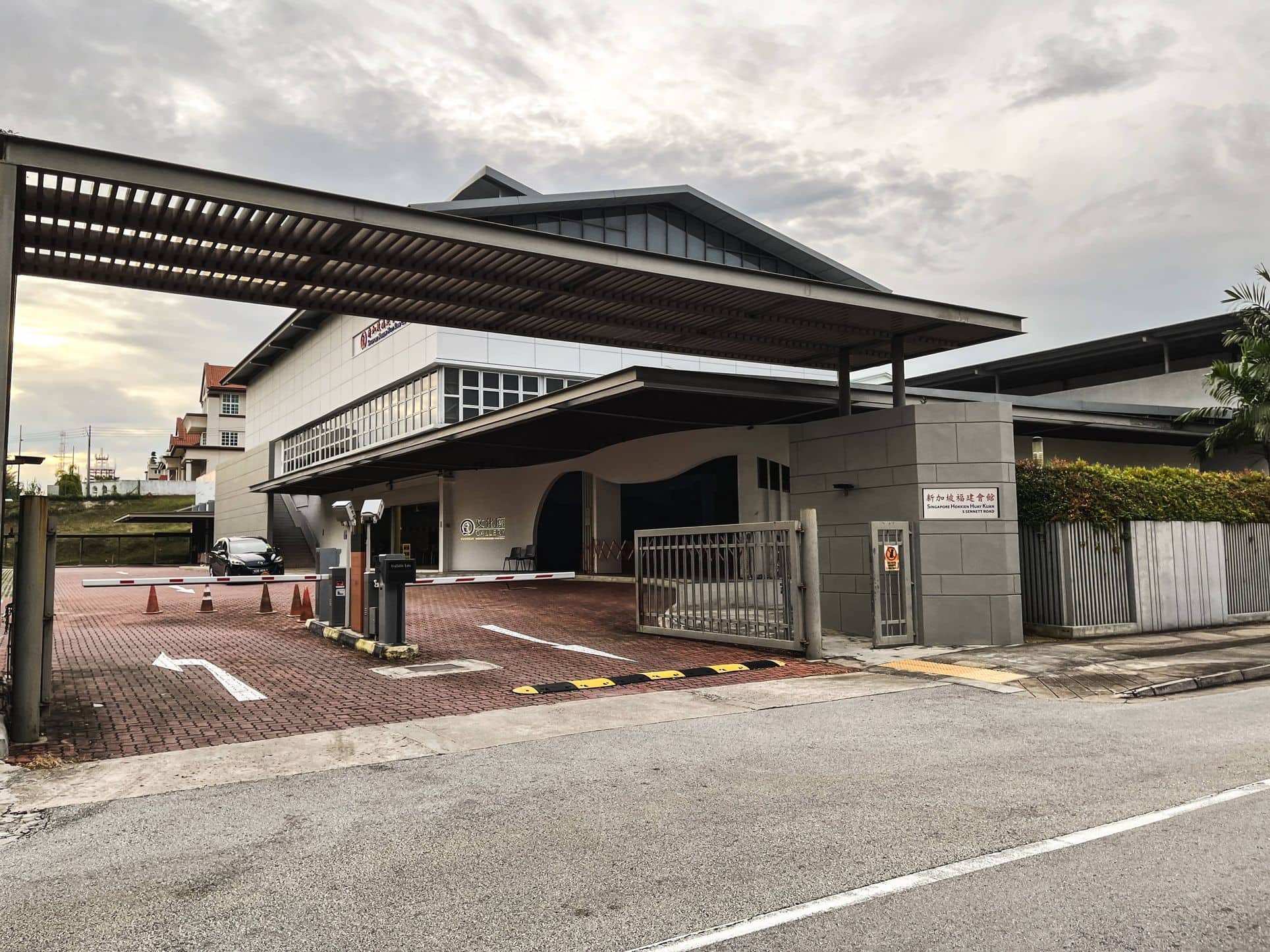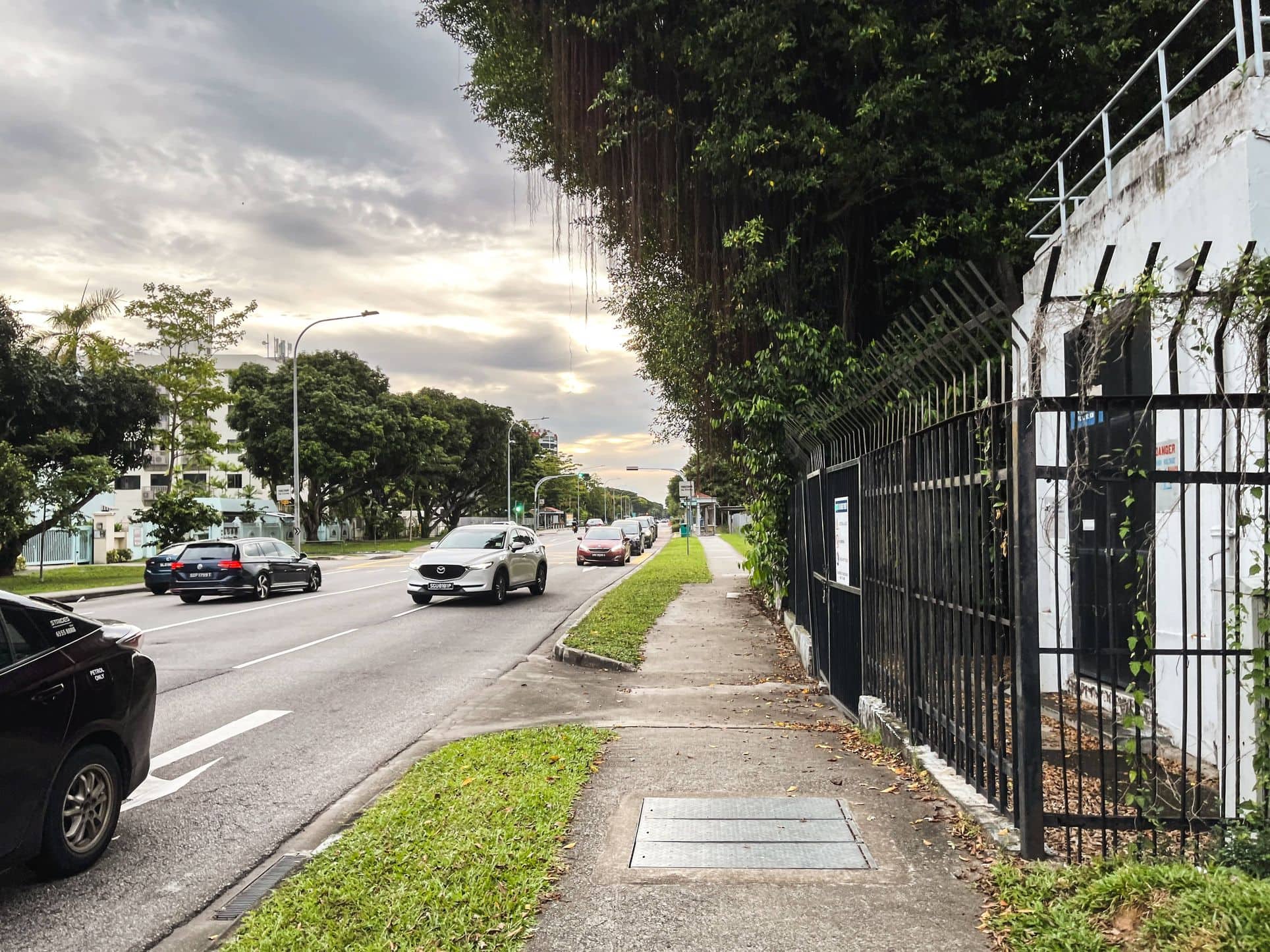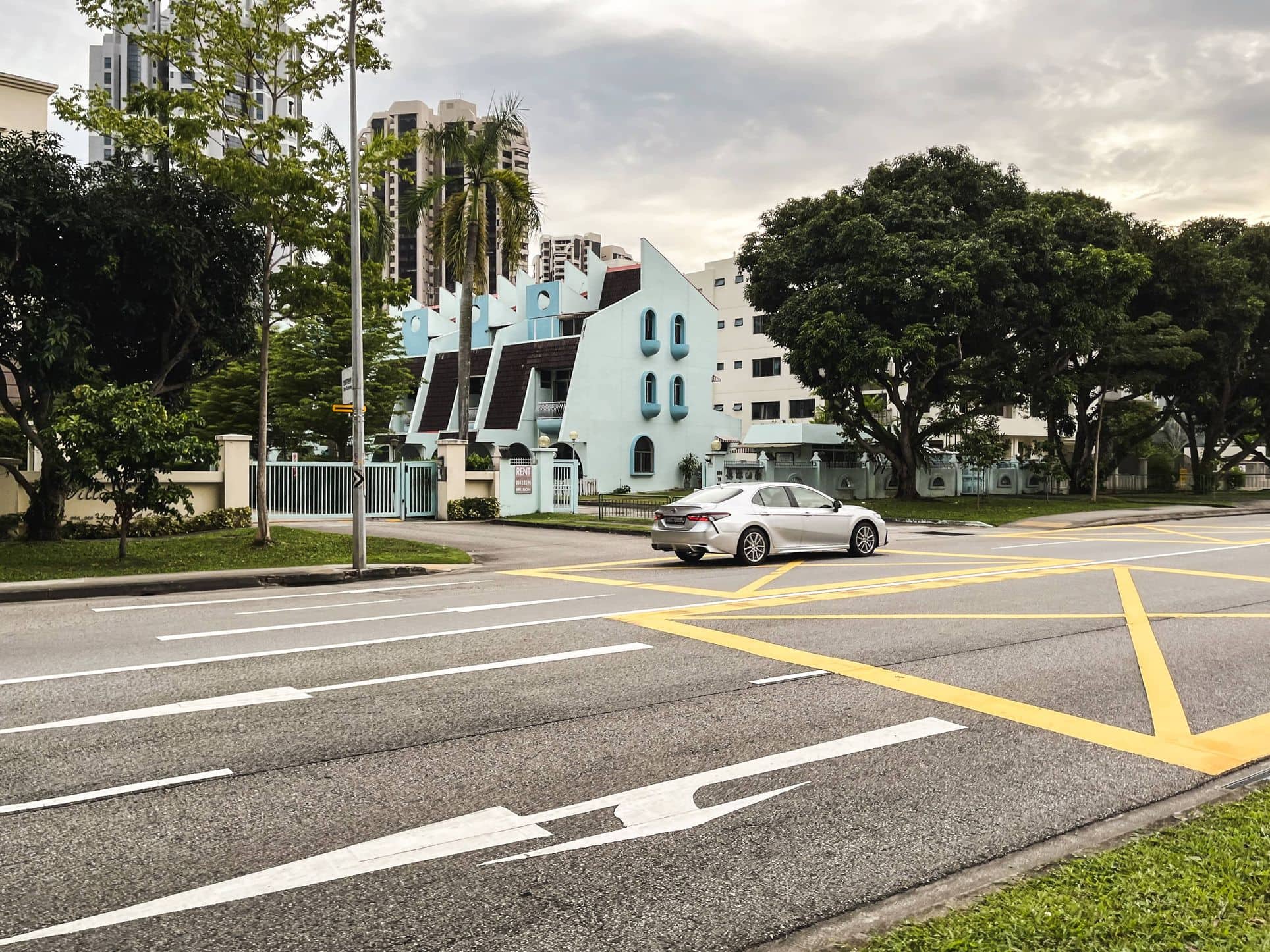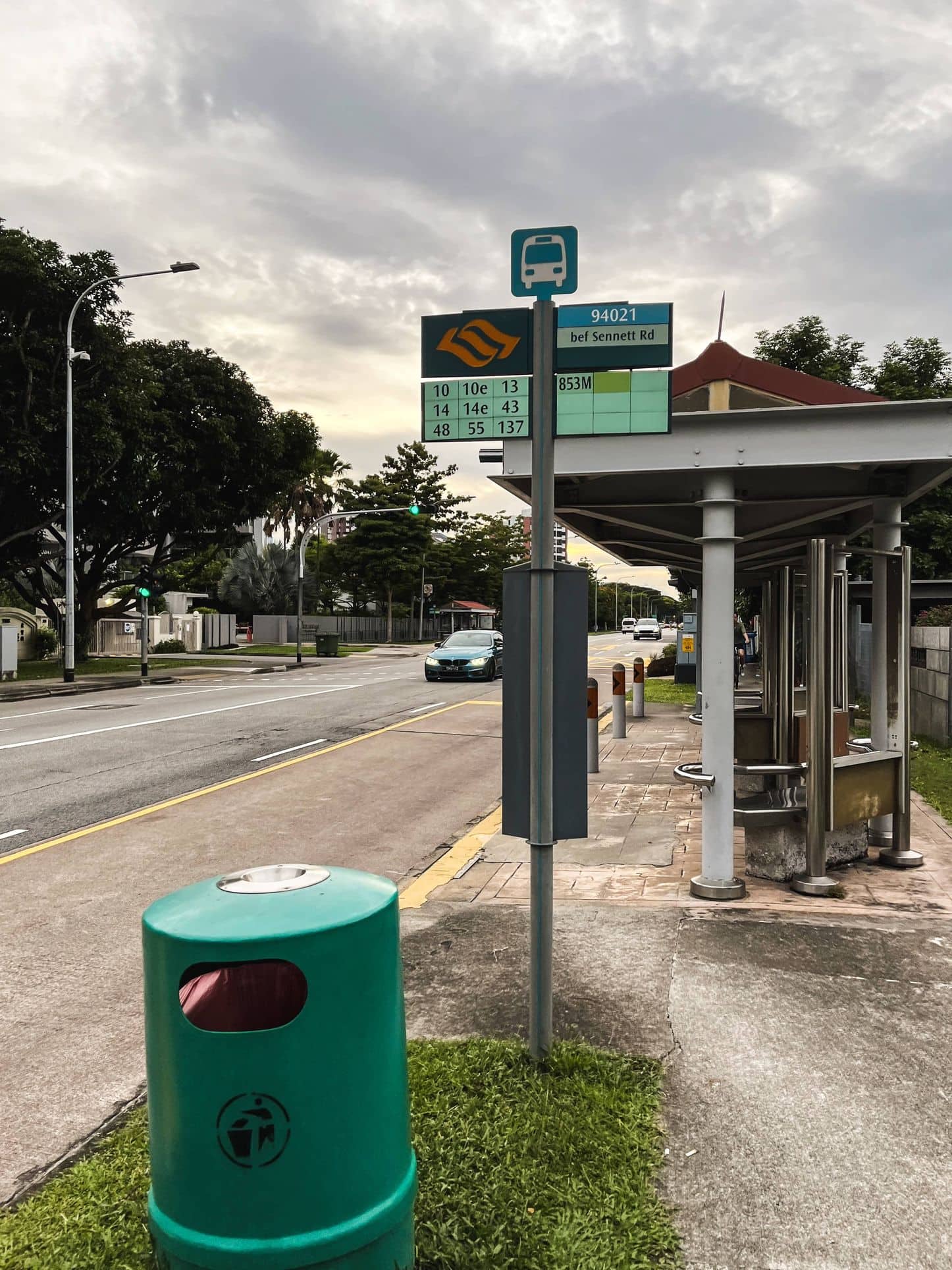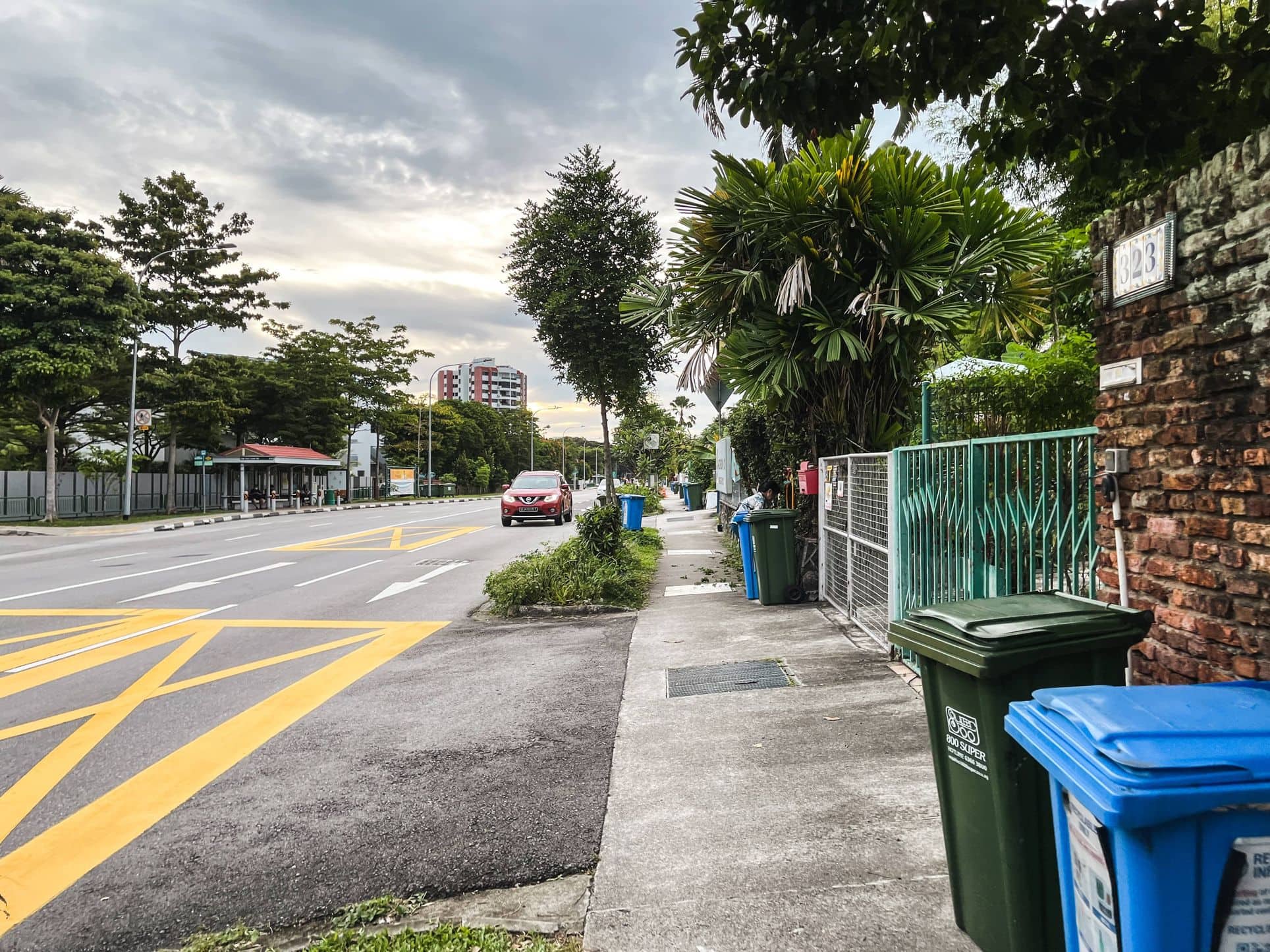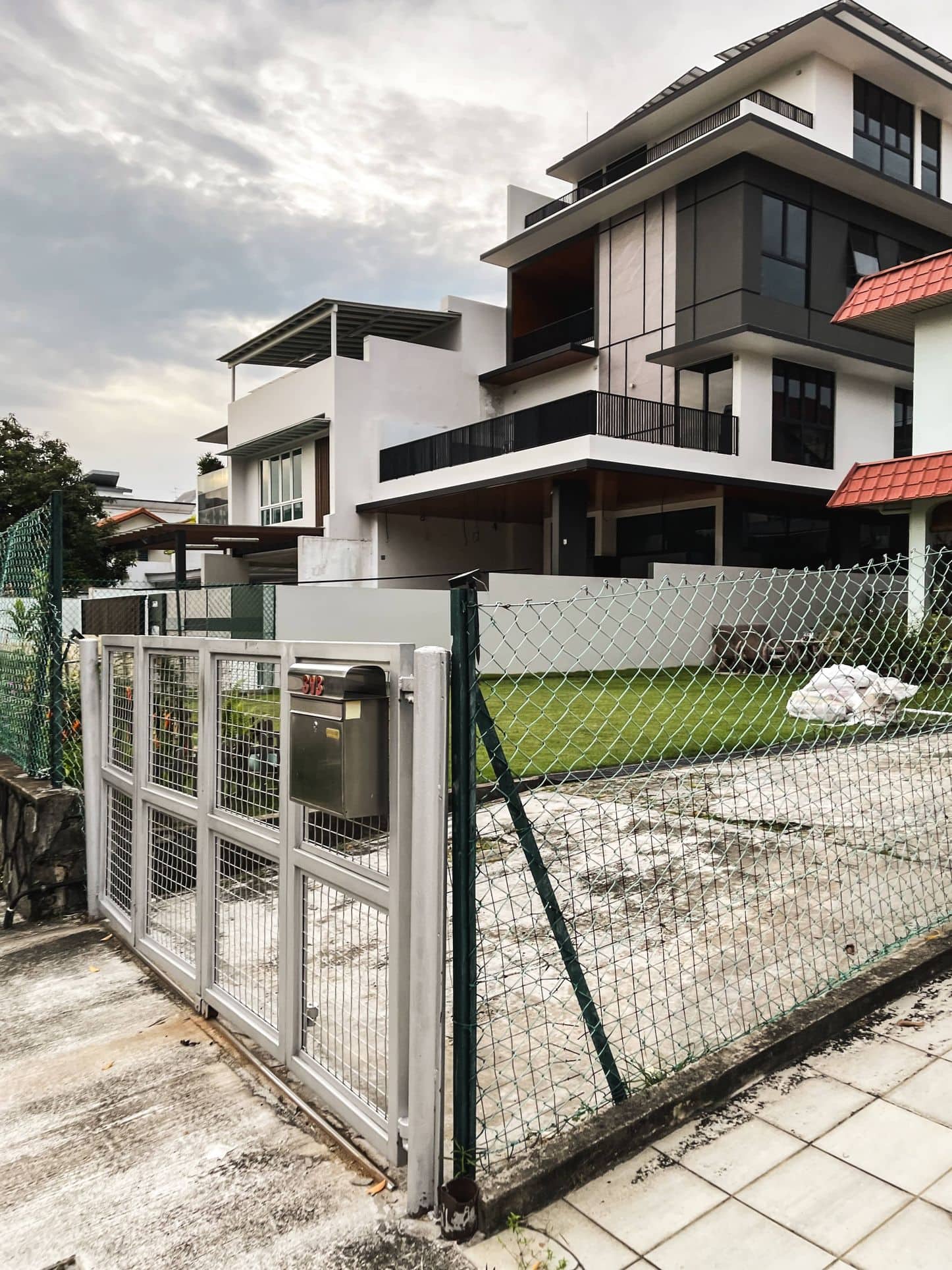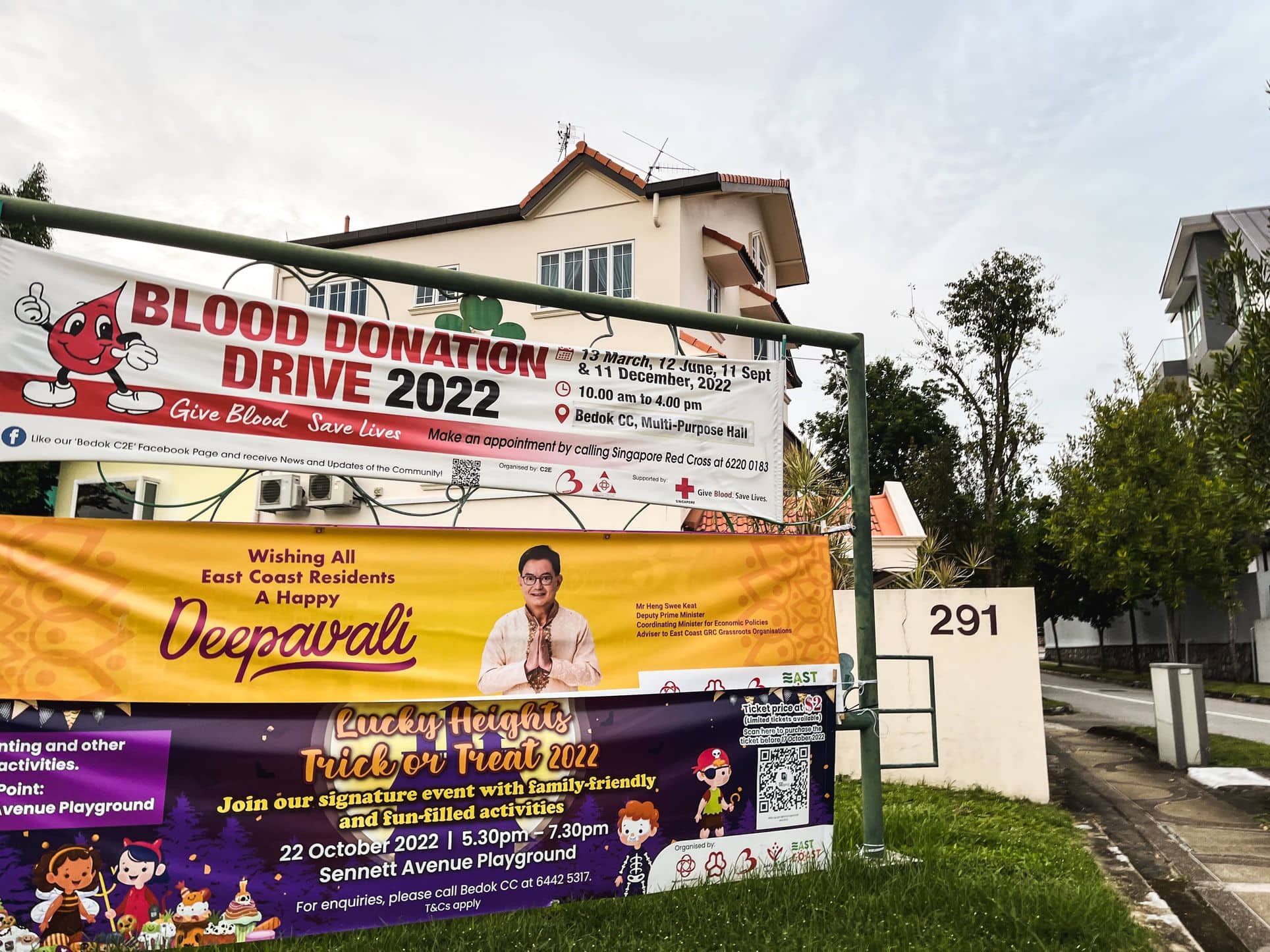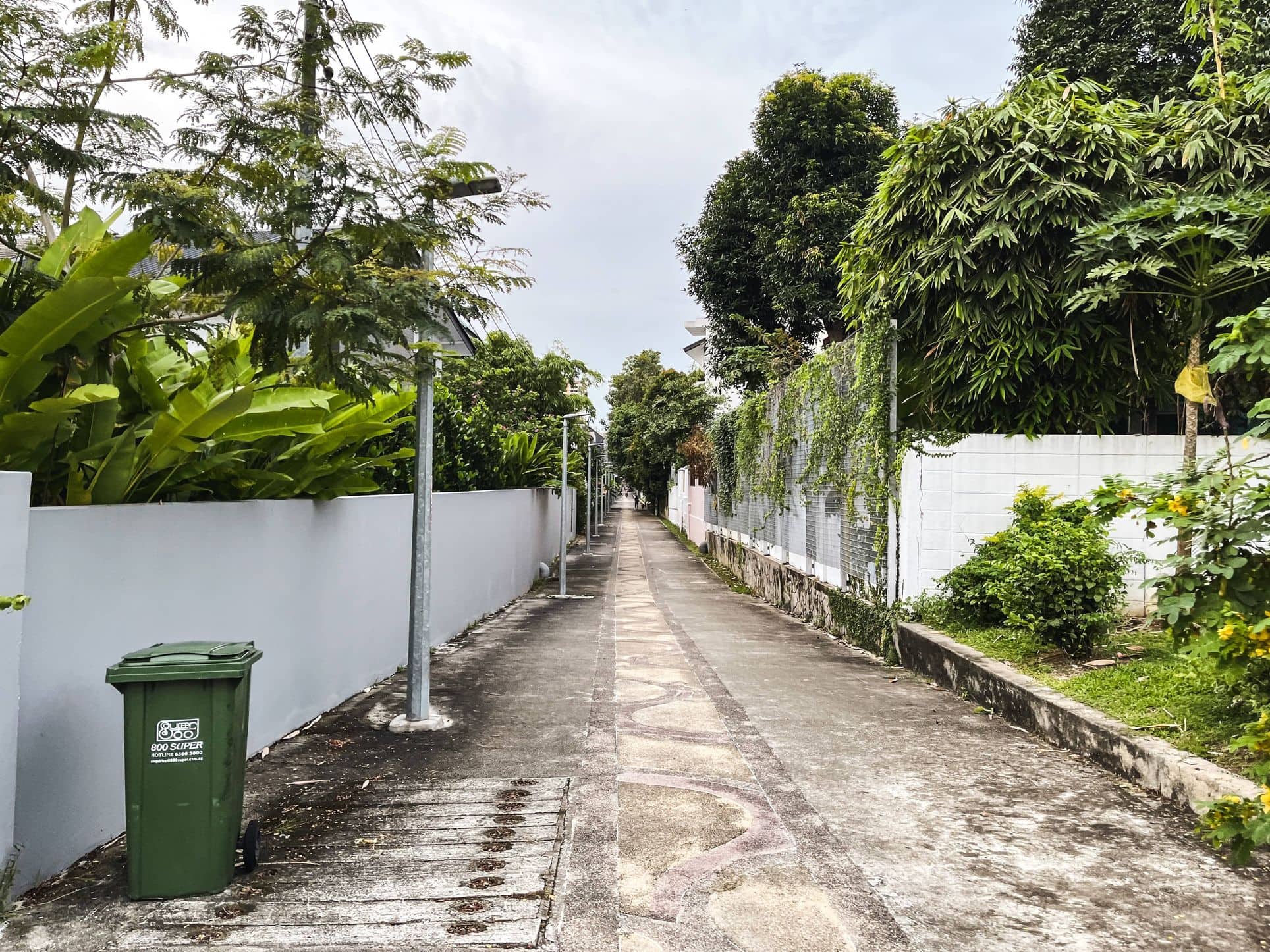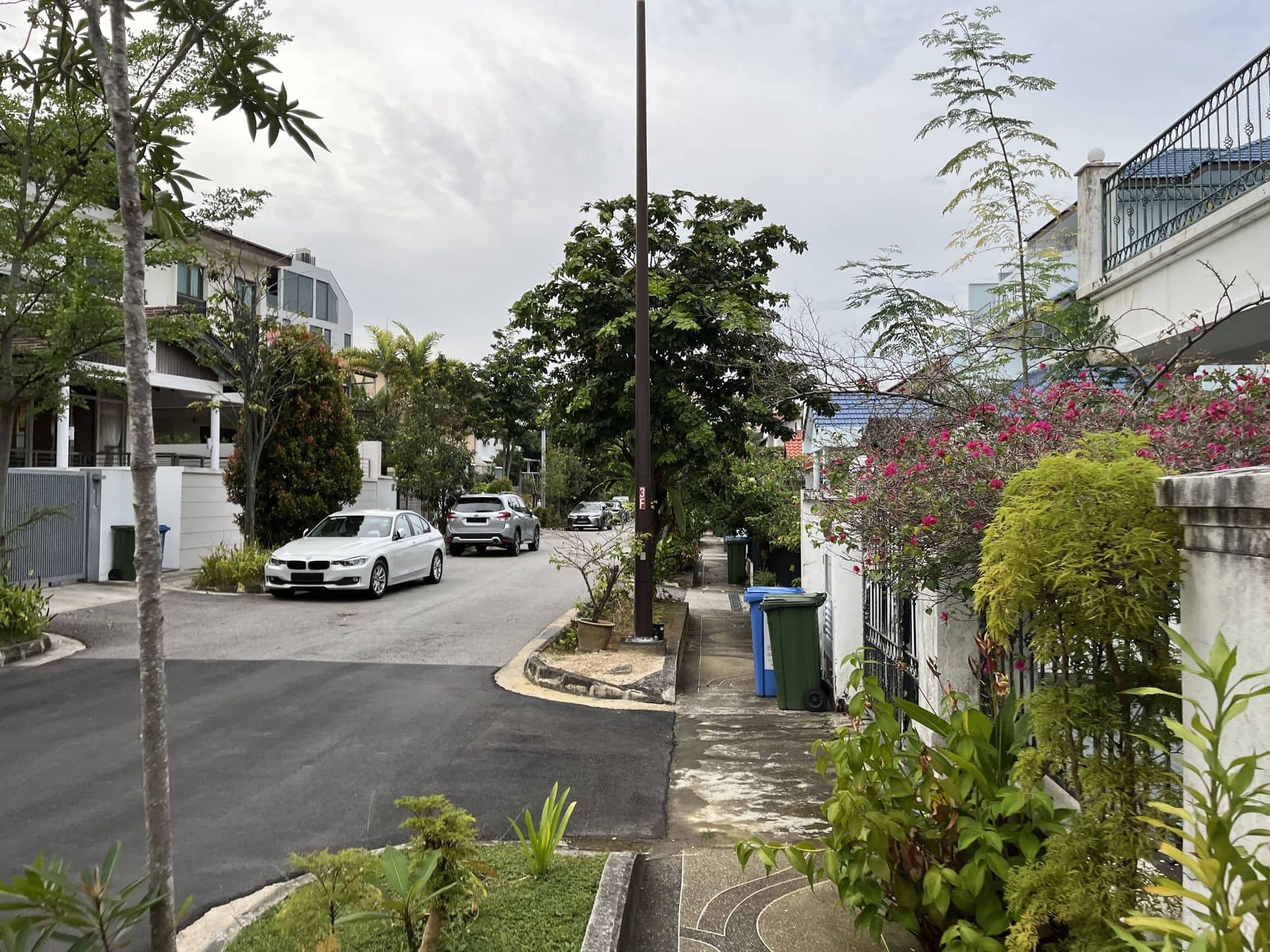 Next to Evergreen Avenue is an Esso petrol station and Casa Fina condo, a full-facility 99-year condo with slightly over 200 units. (The top floor units are maisonettes, for those who like split-level living.)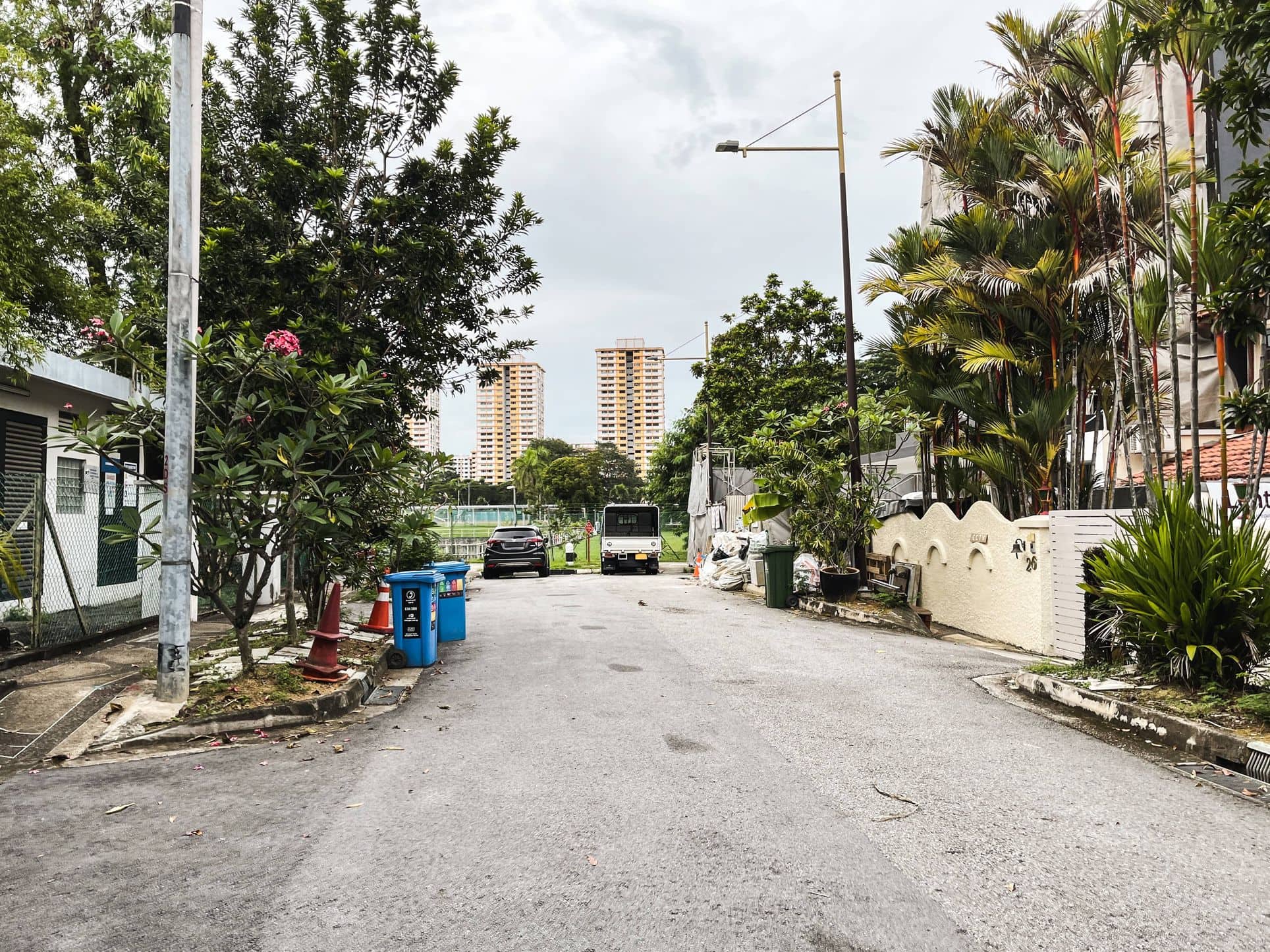 On the left is a large piece of land used for utilities. From what I can tell, it appears to be a water utility facility and not an electrical one (mentioning this as some people have reservations about living close to electrical power stations/lines due to radiation concerns.)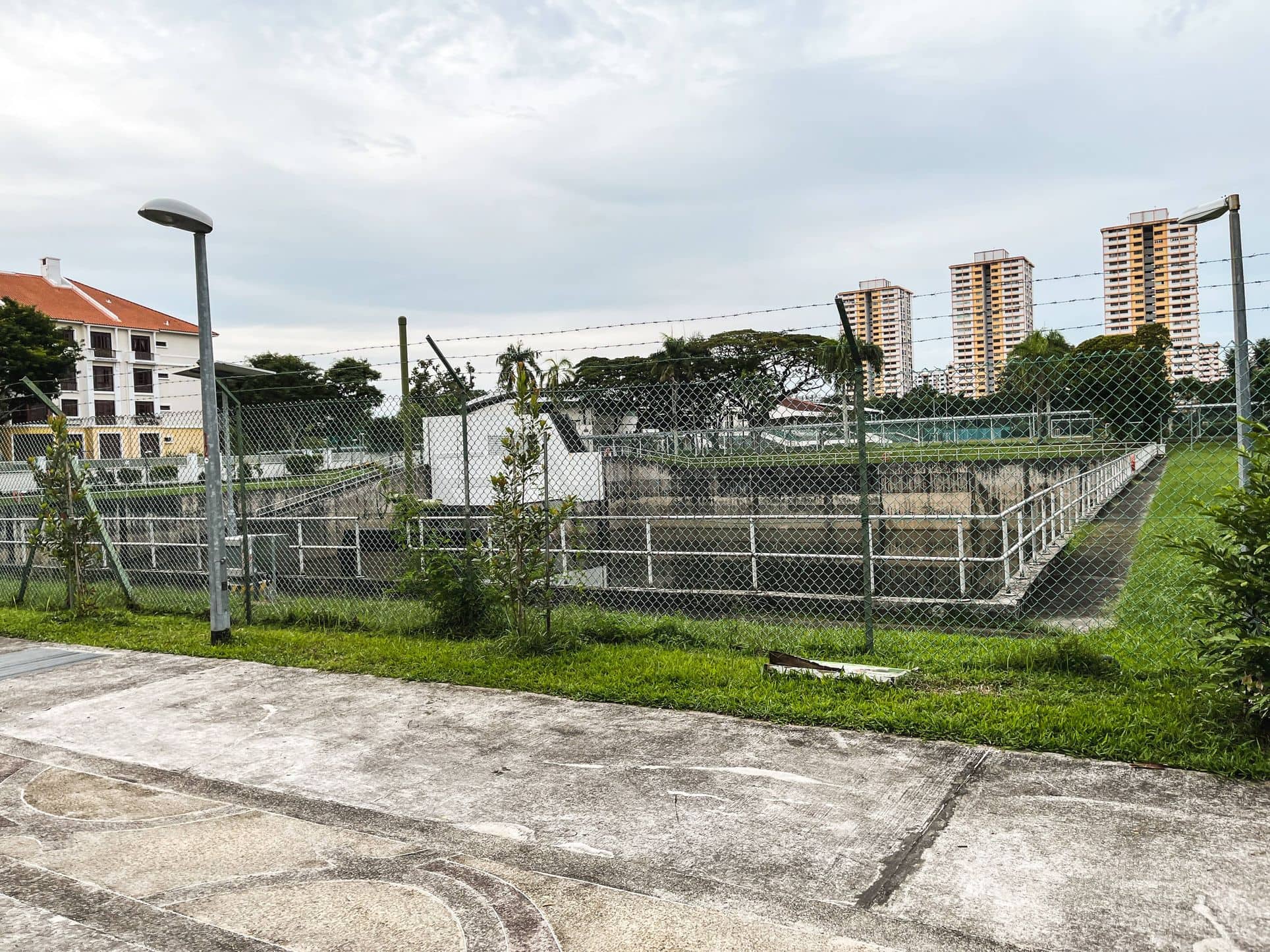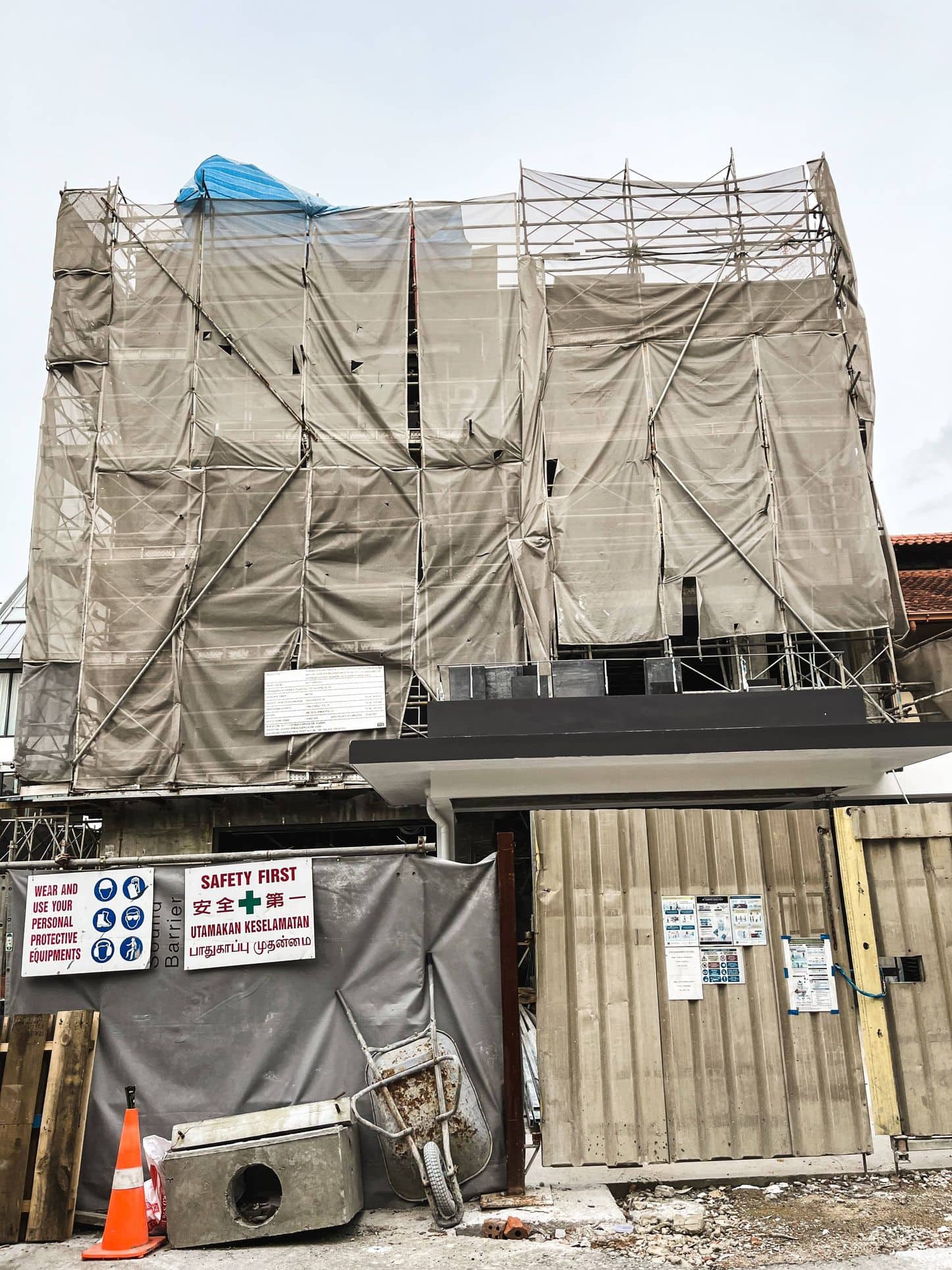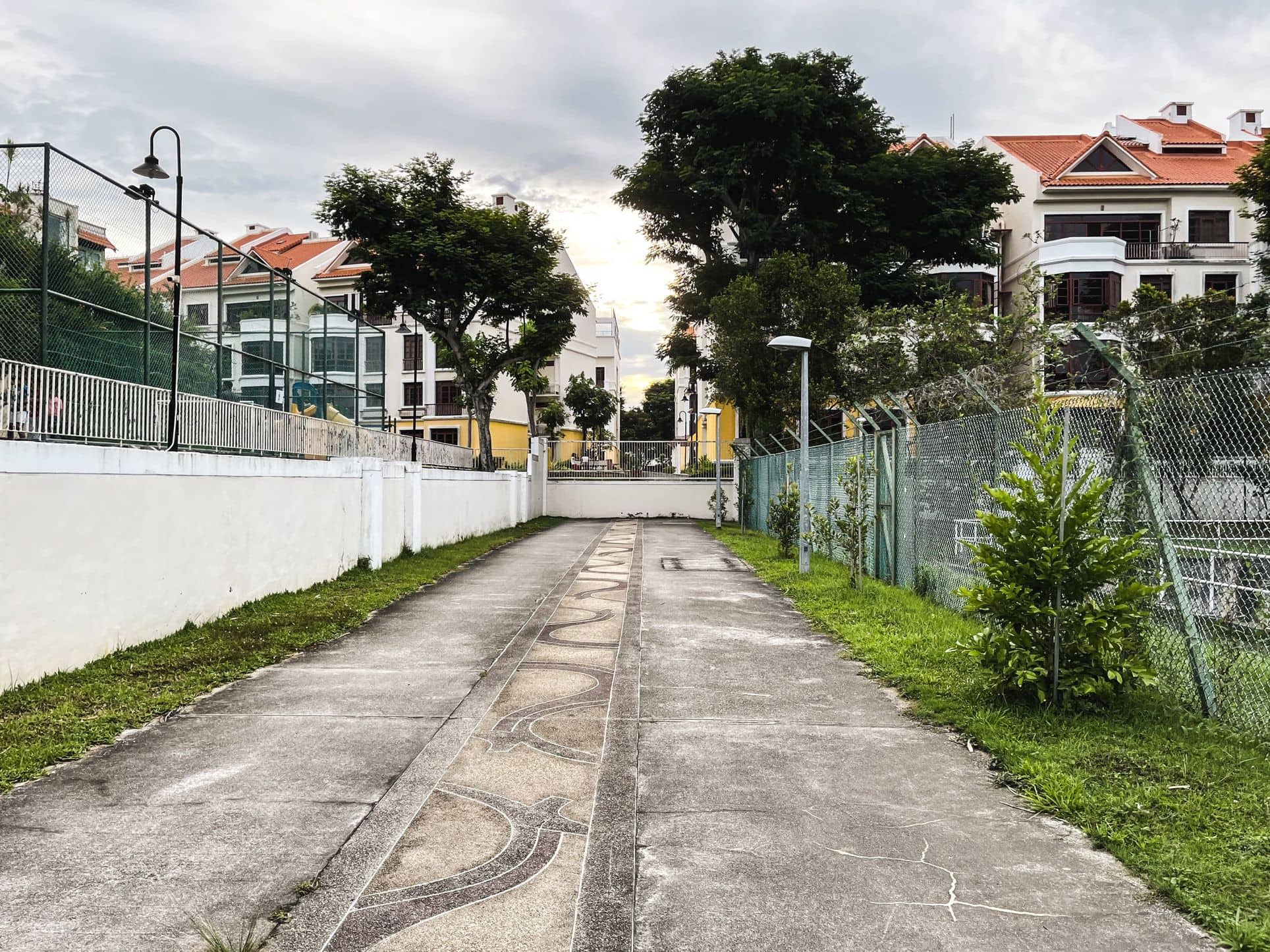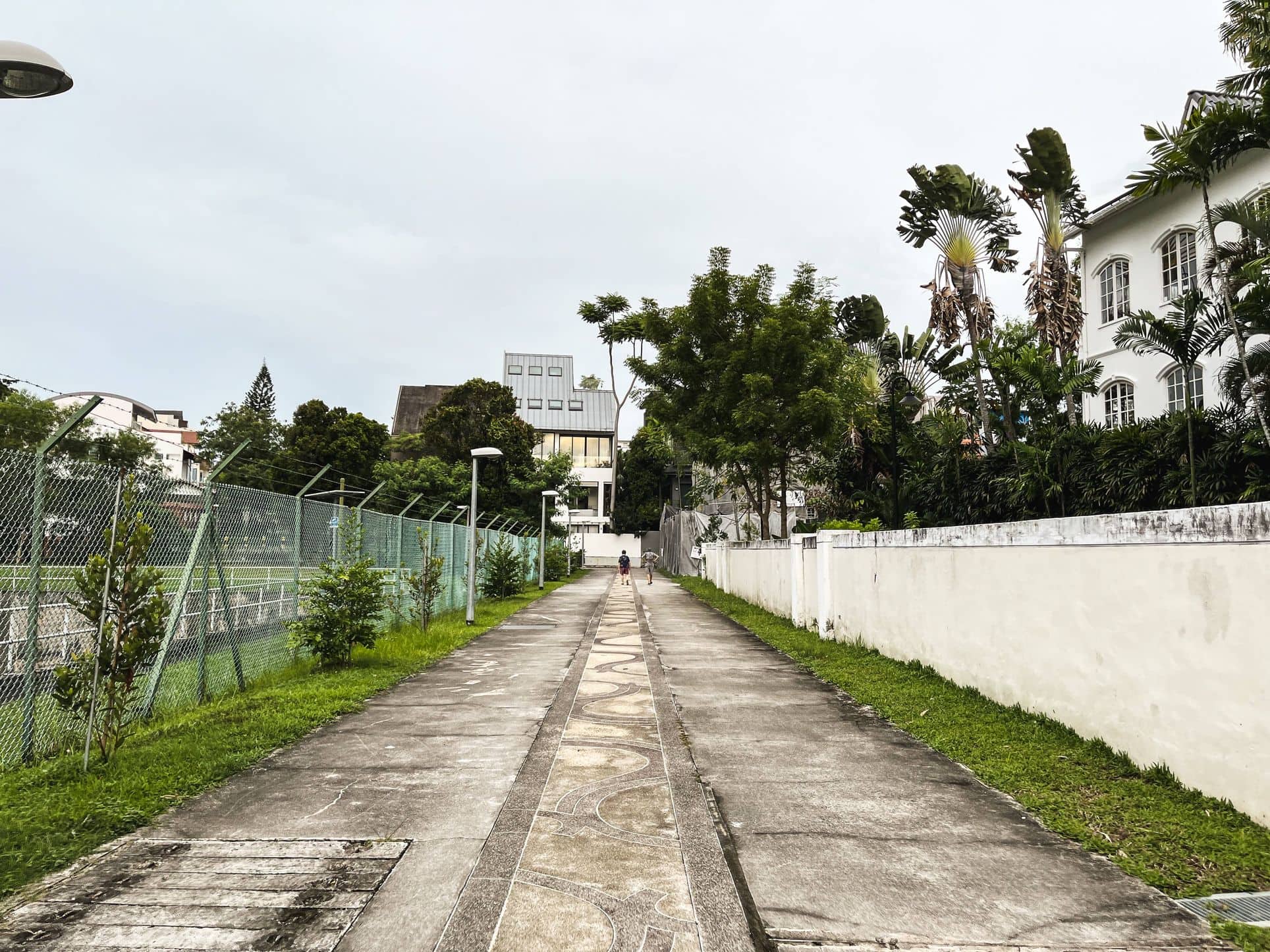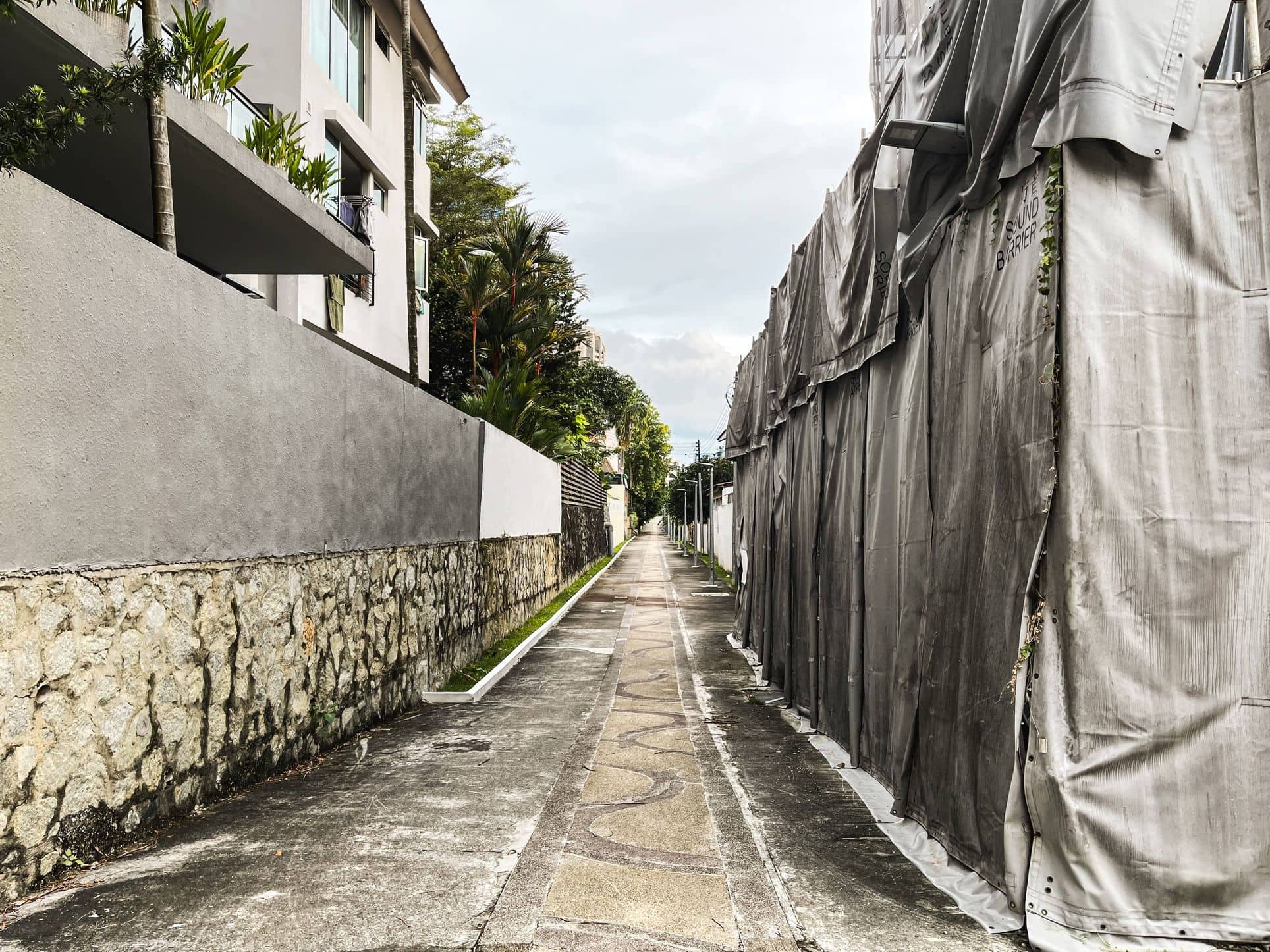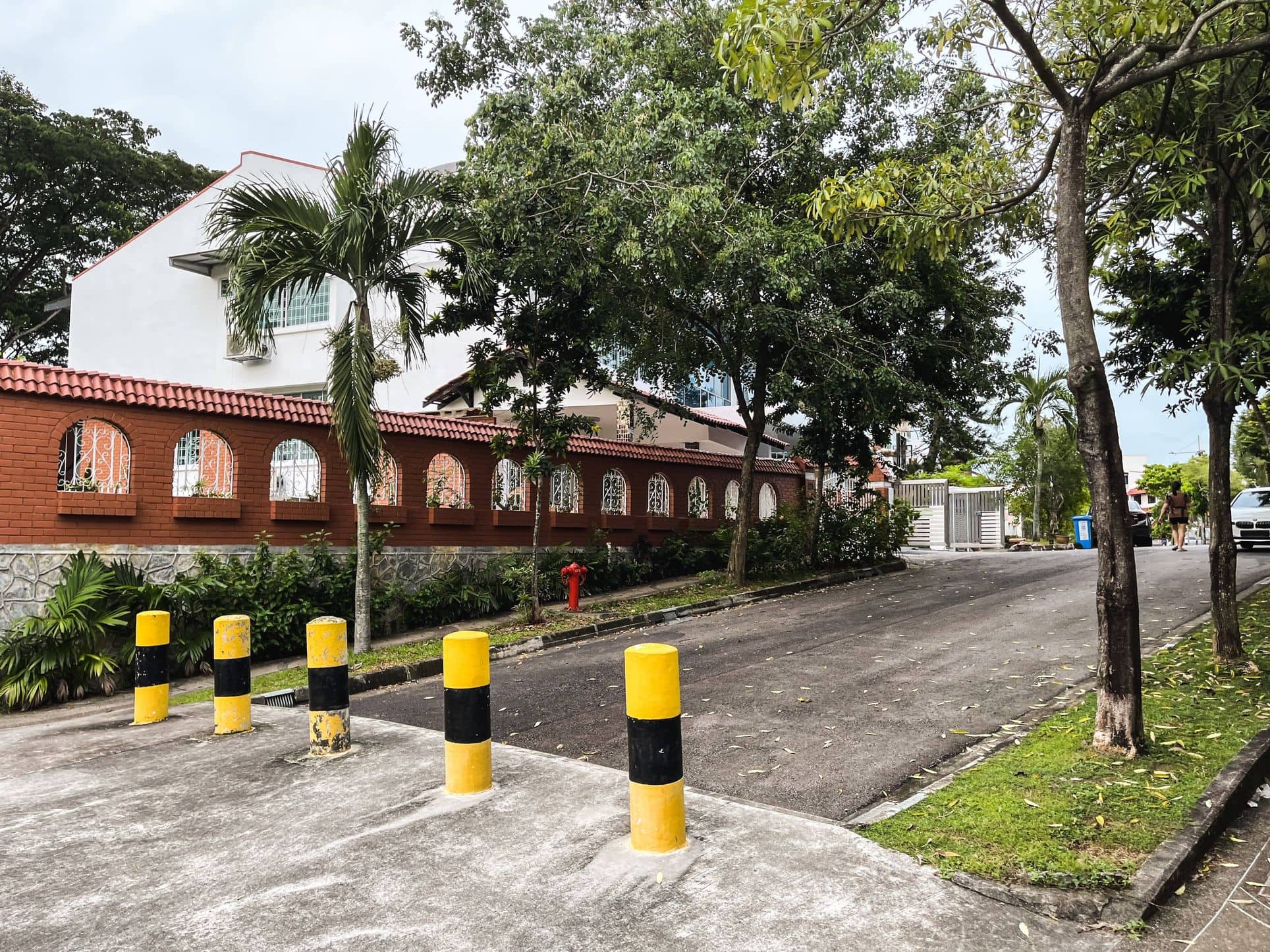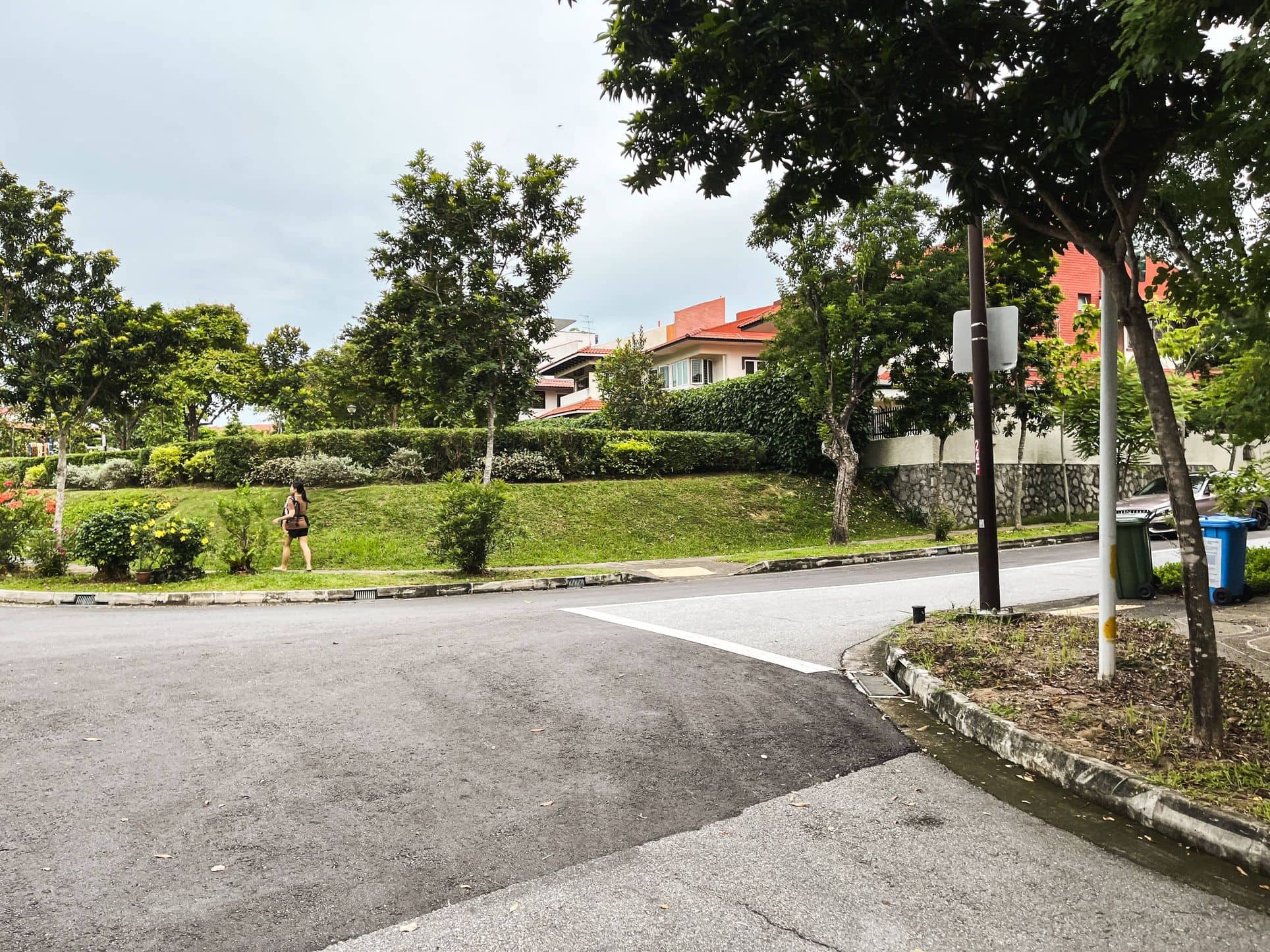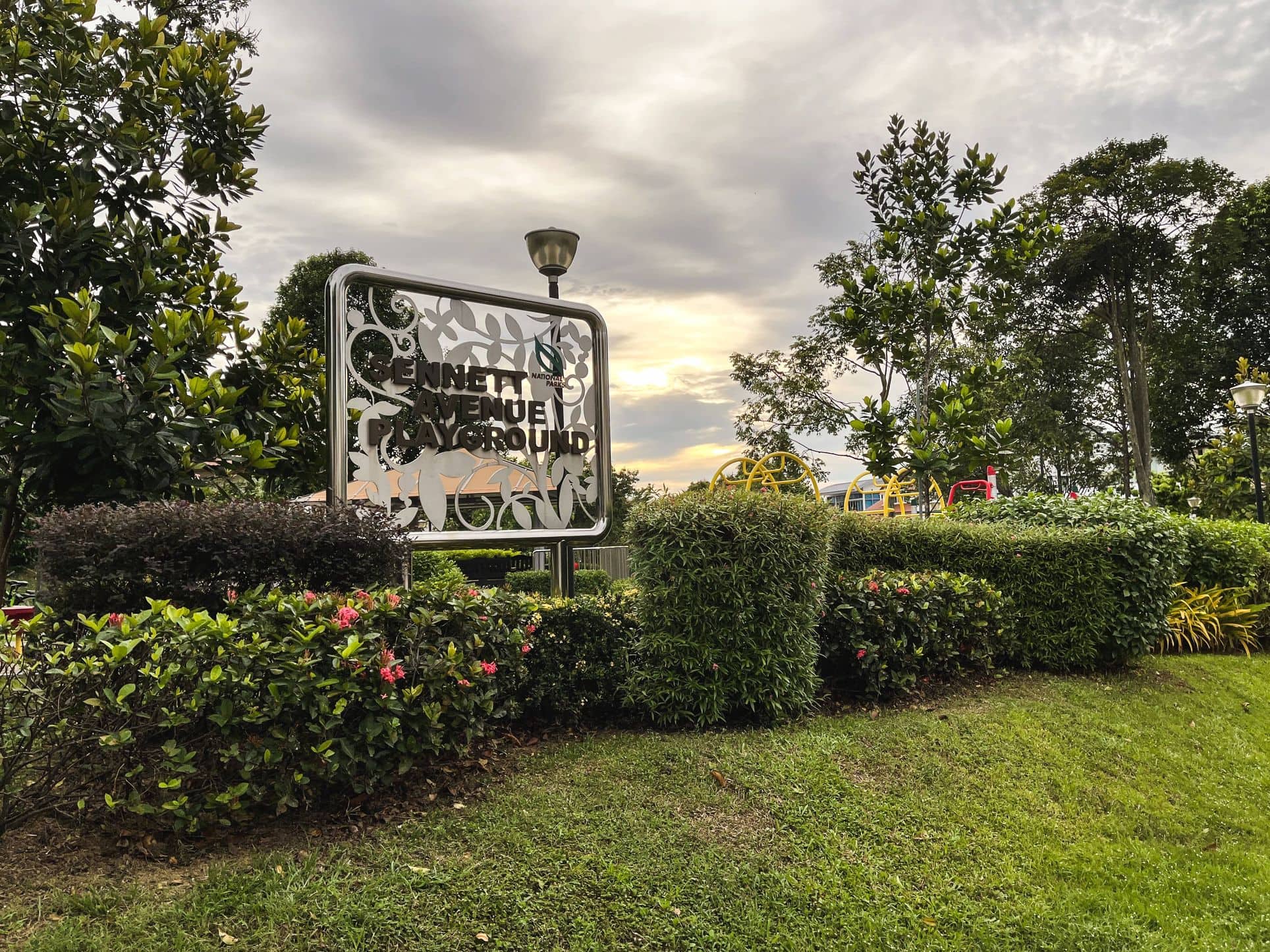 The playground is sizeable enough that it even has an entire blog article dedicated to it here (albeit a short piece.)
Random: I guess the area is quite posh, as apparently you will have some billionaire neighbours if you move here. (According to the ST, it's the Hotel81 founder, if you're curious but not curious enough to click through the link.)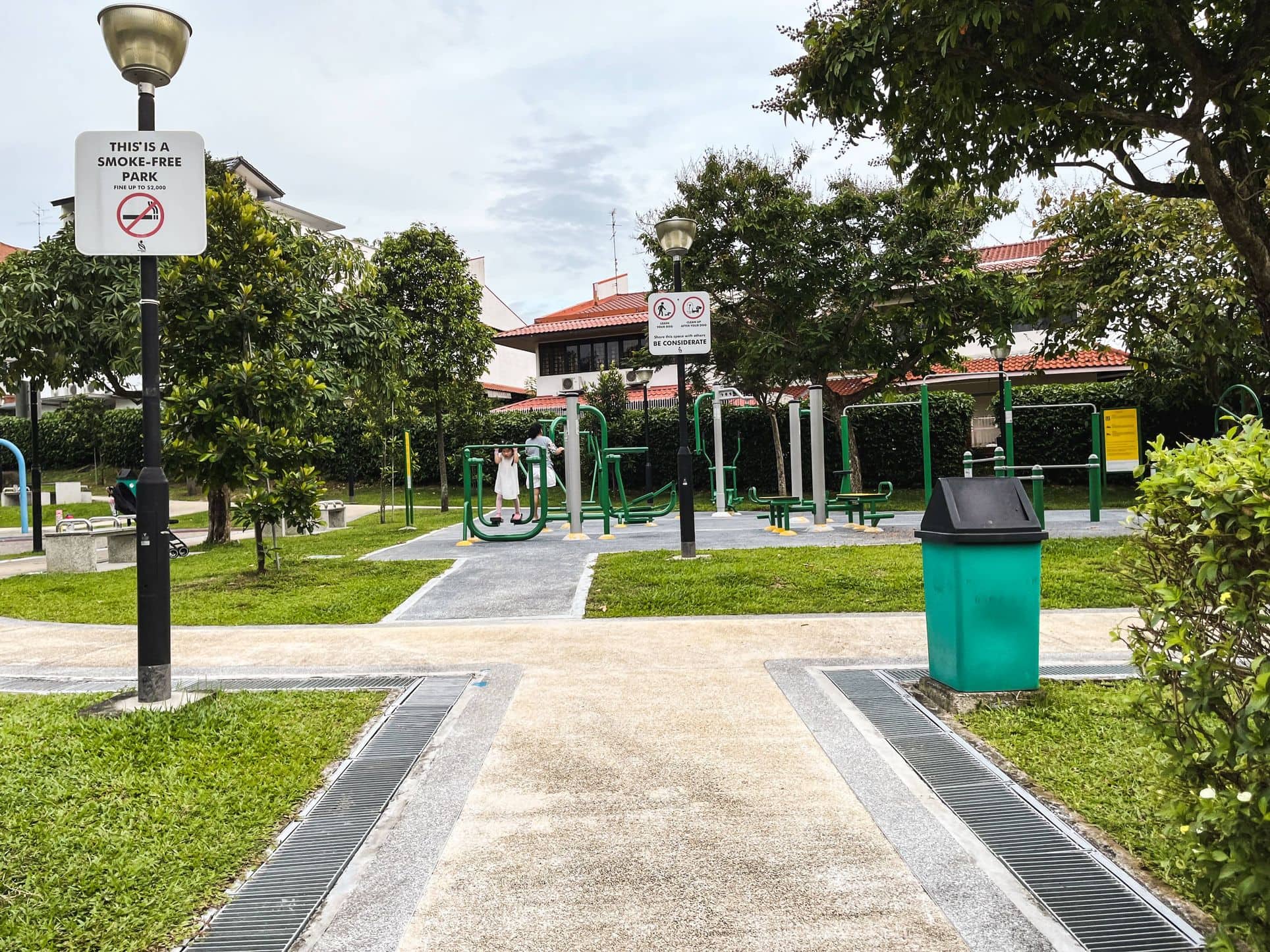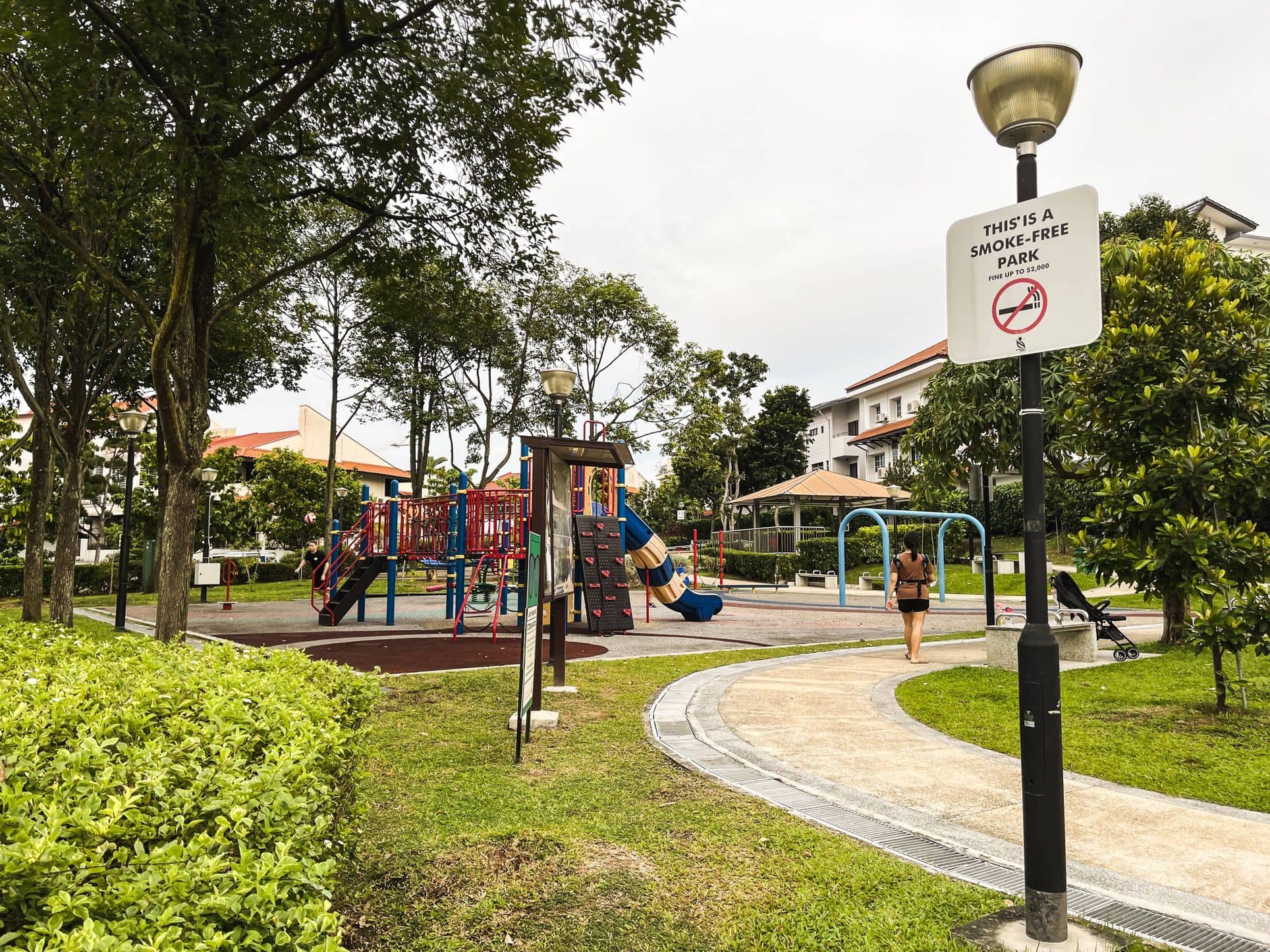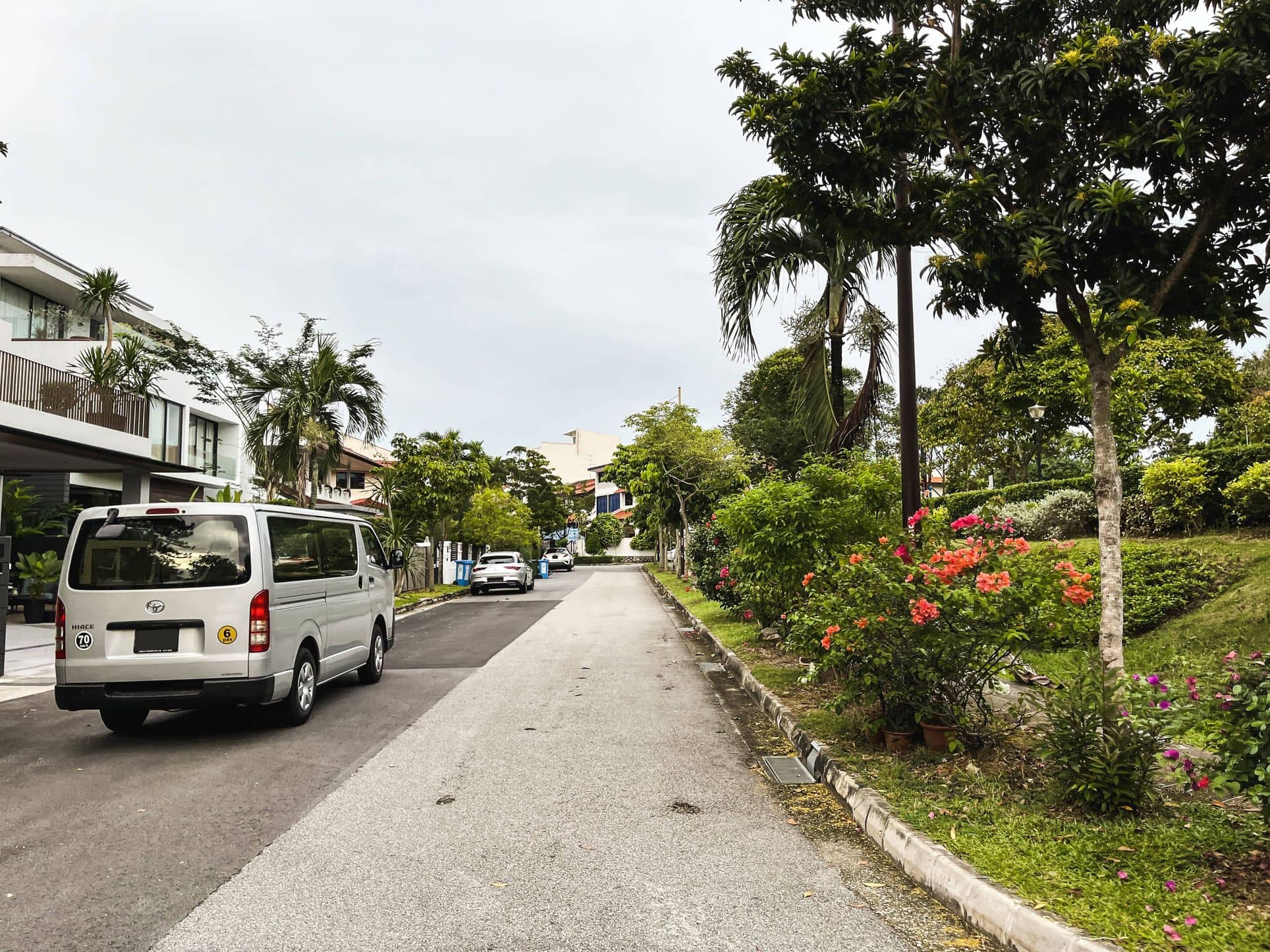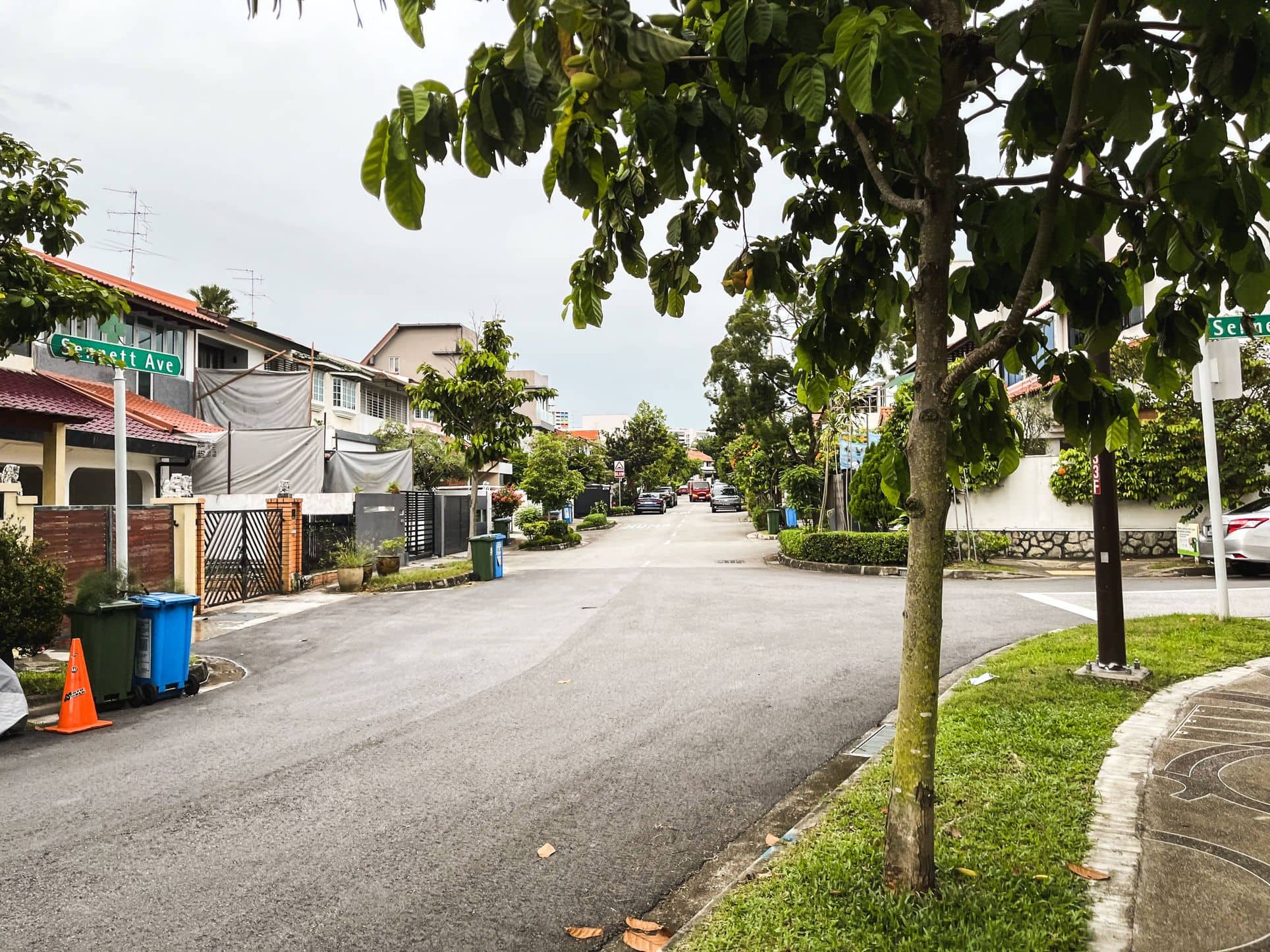 Read this next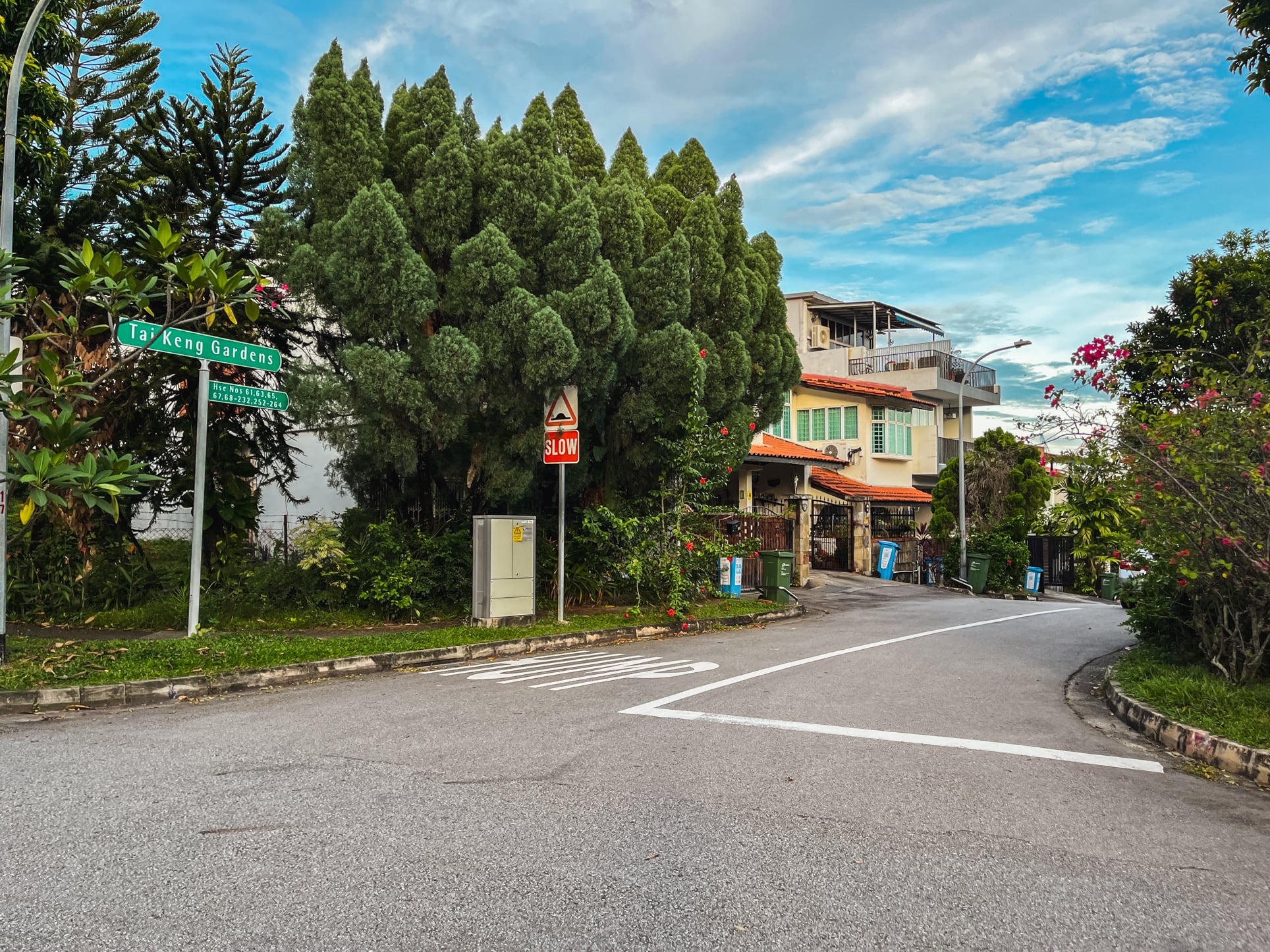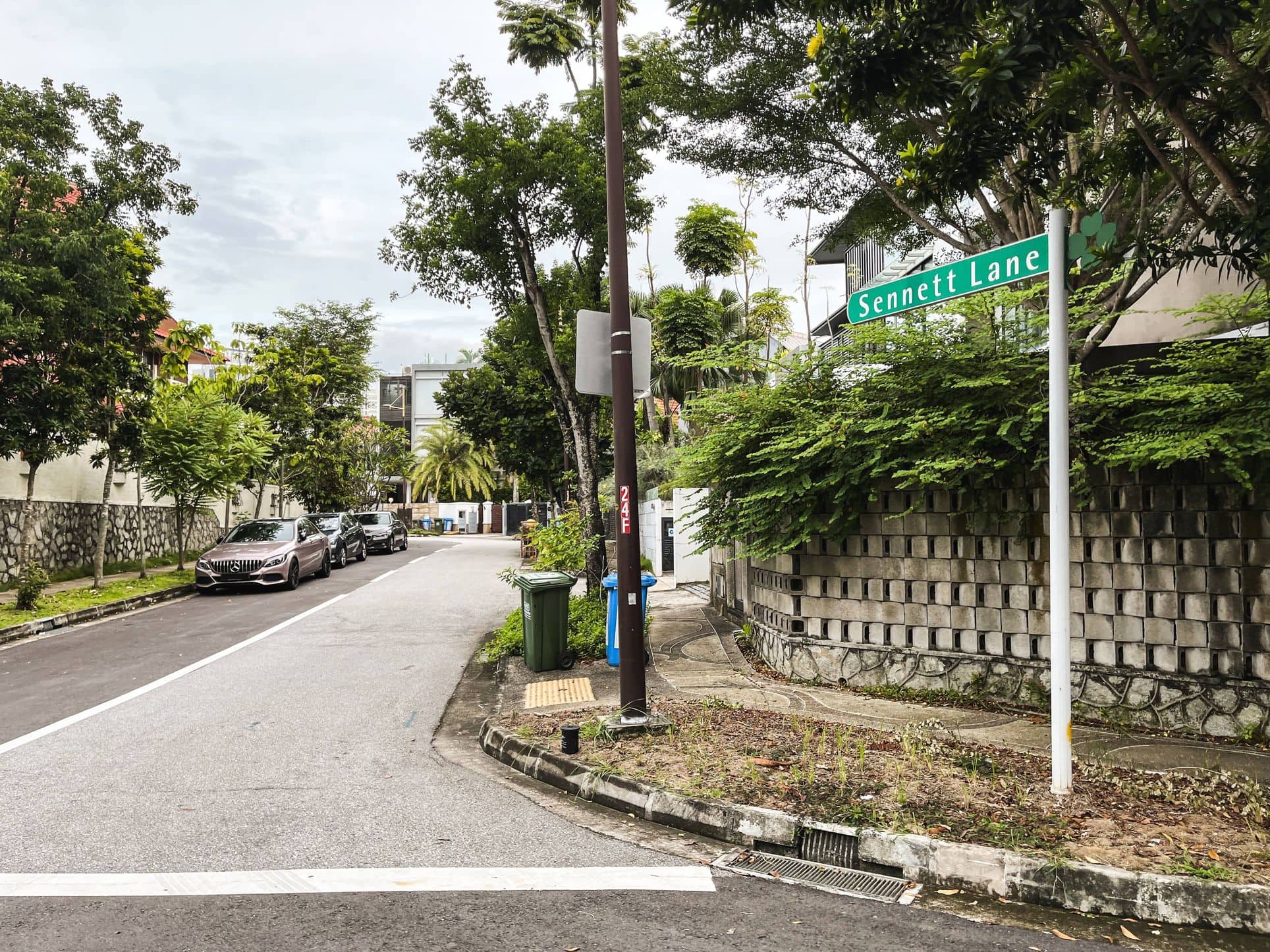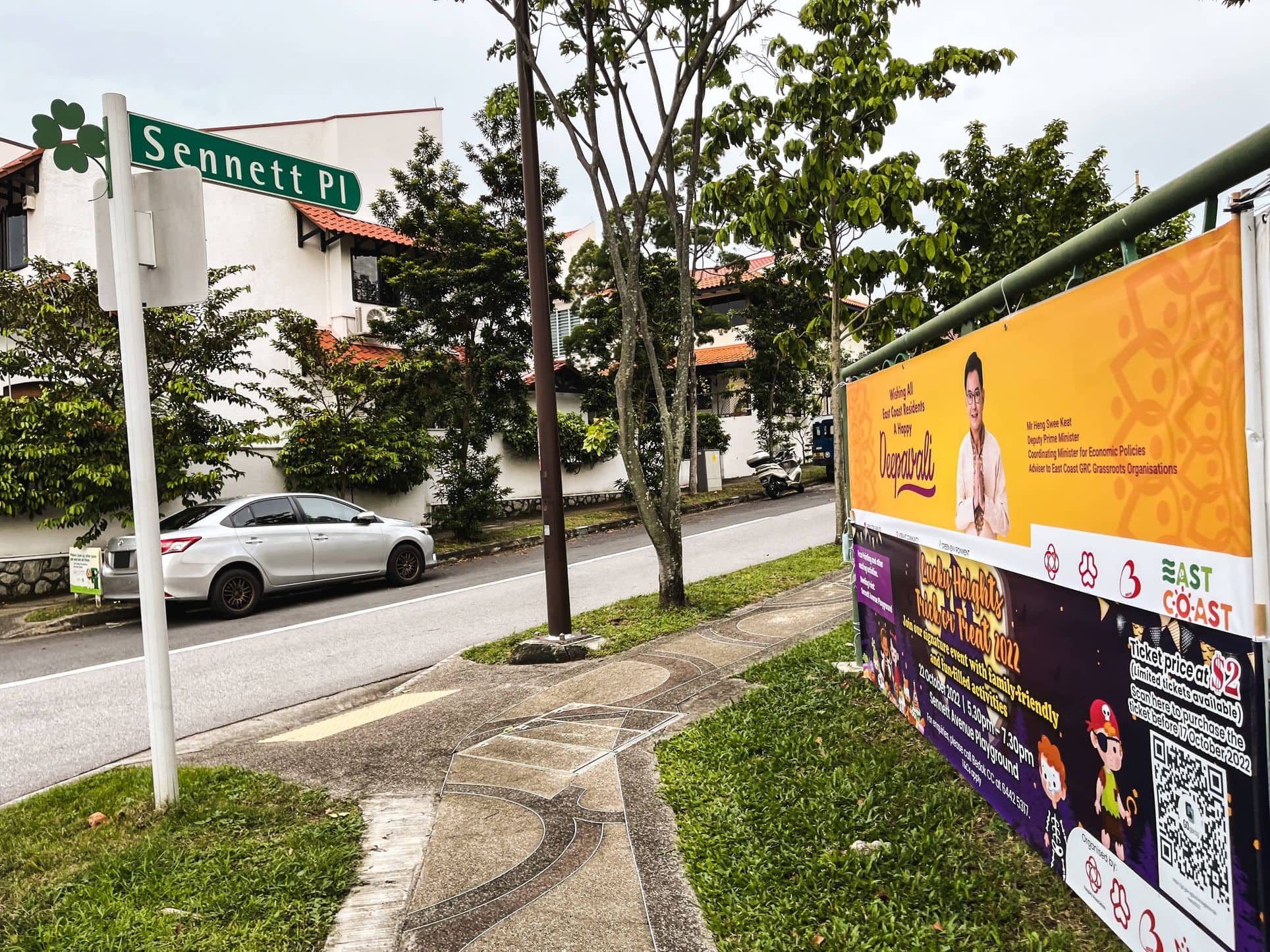 We've been looking mainly at the area, so let's take a closer look at the houses around here now.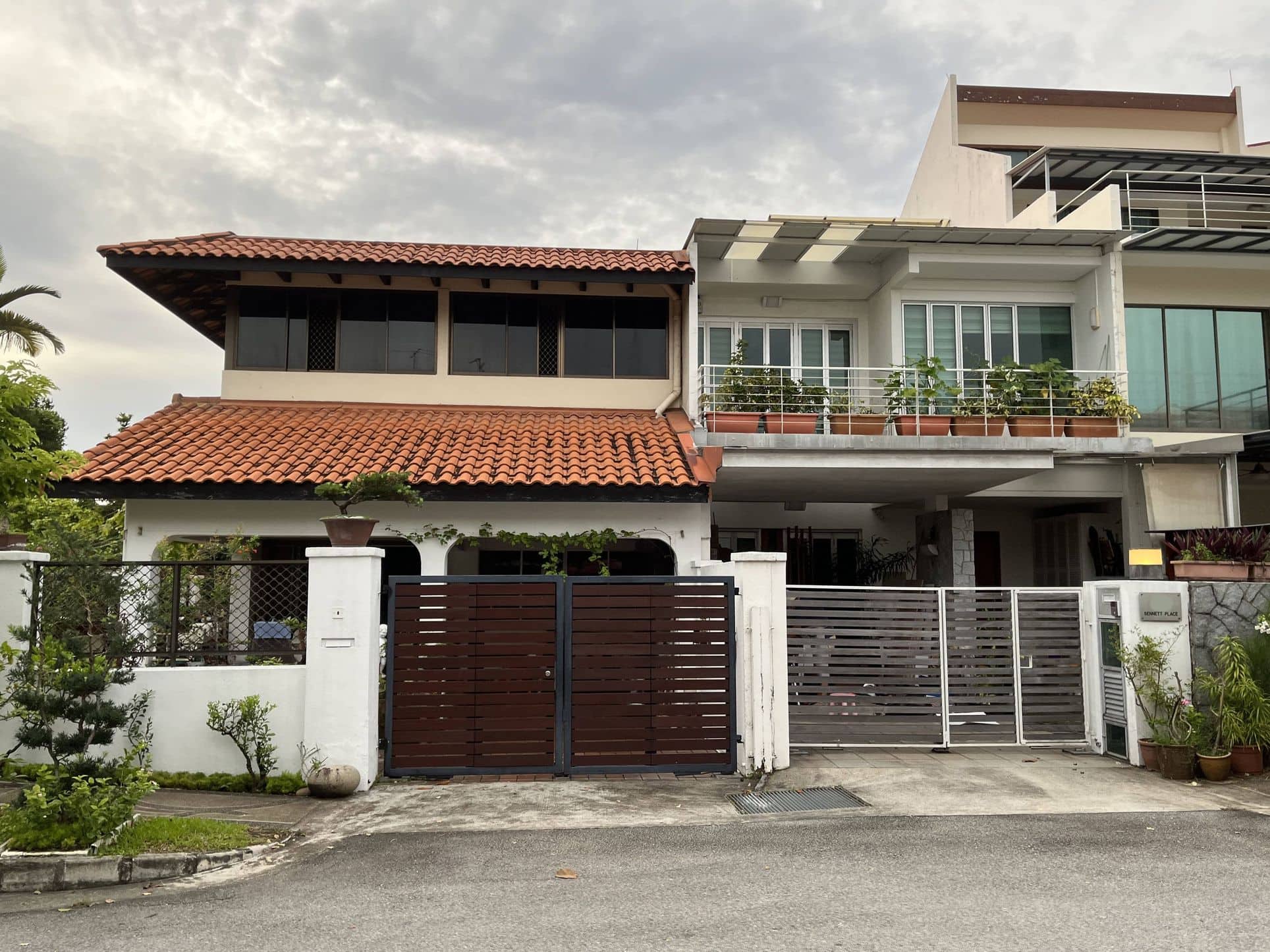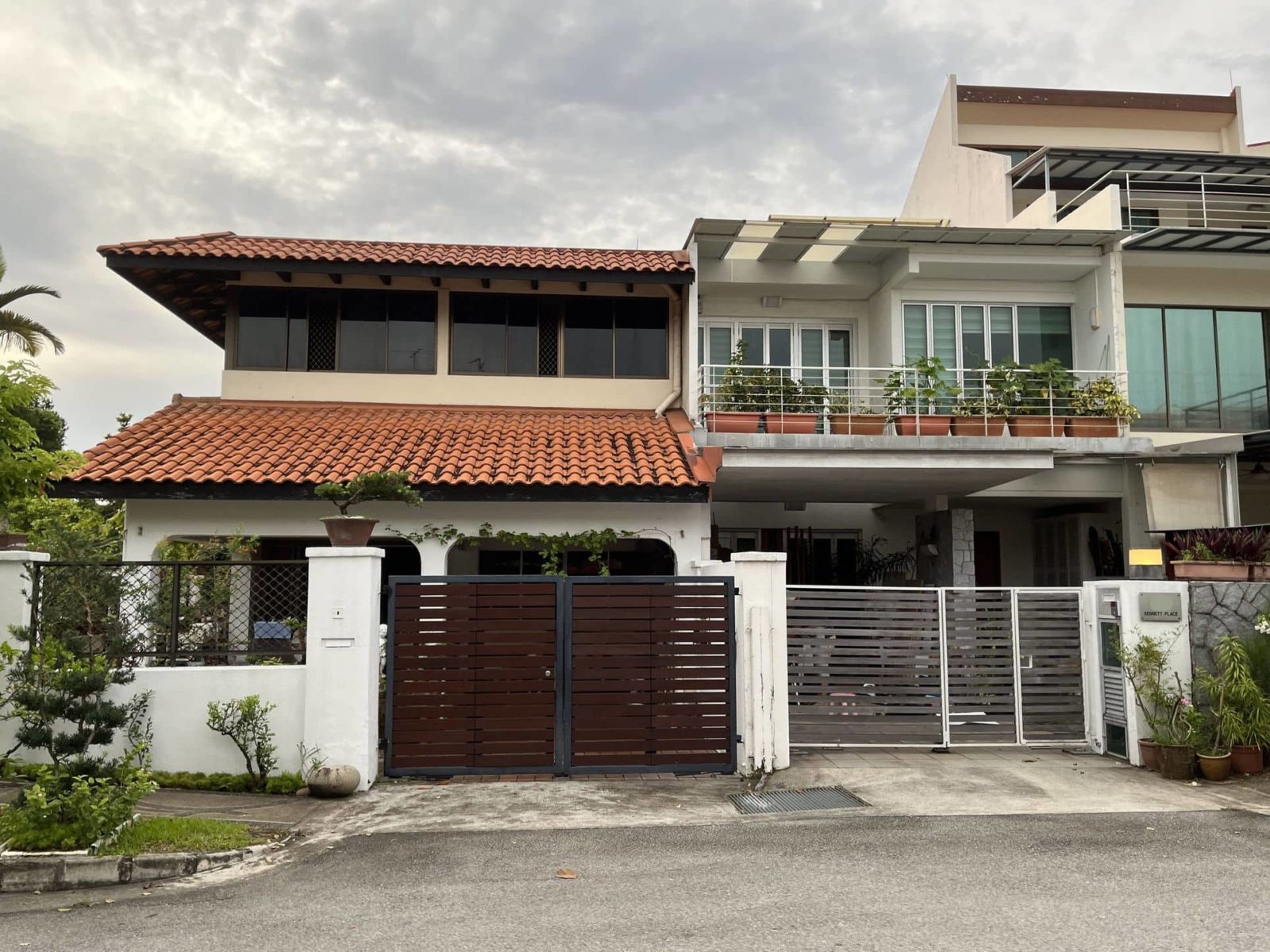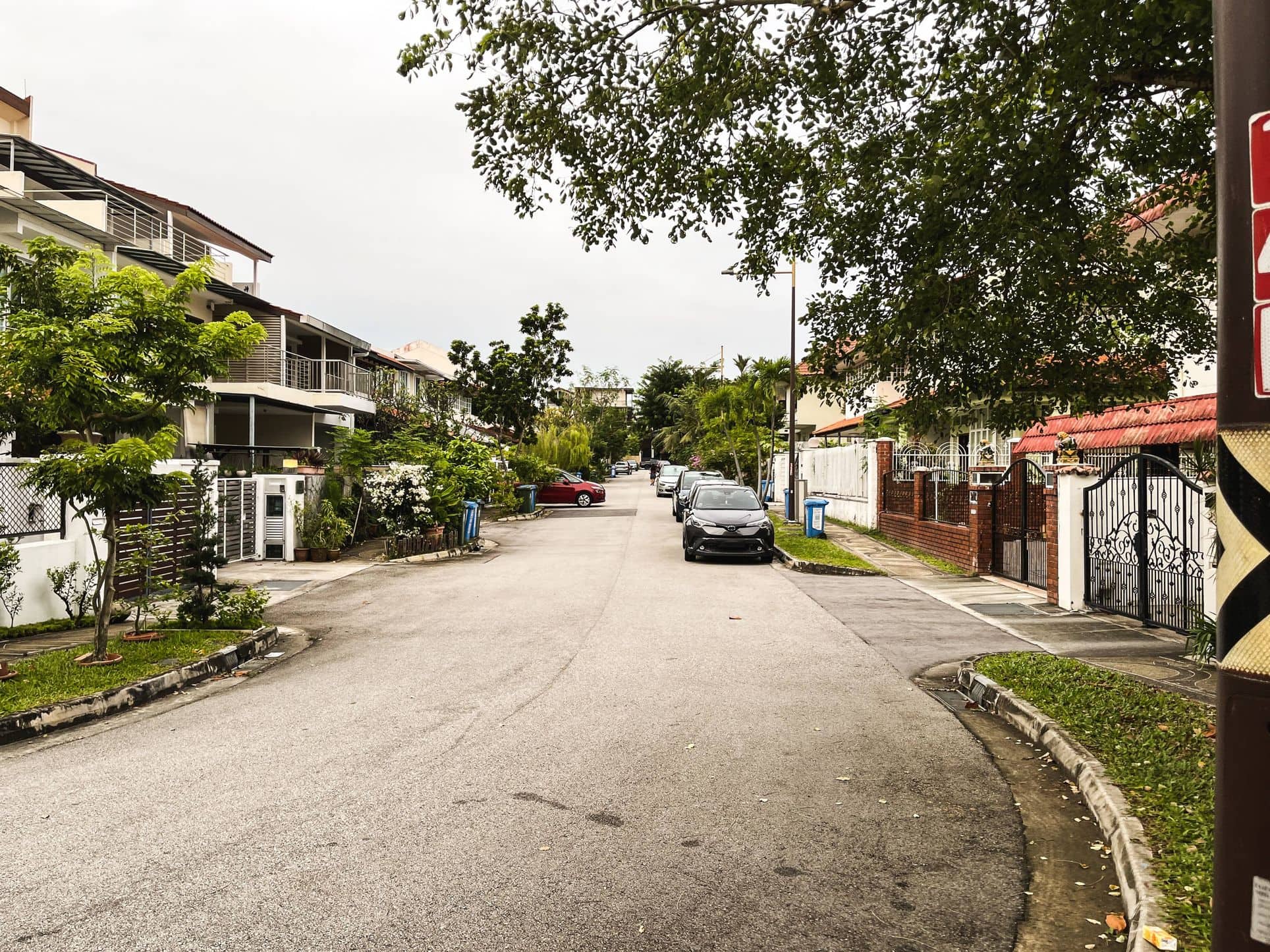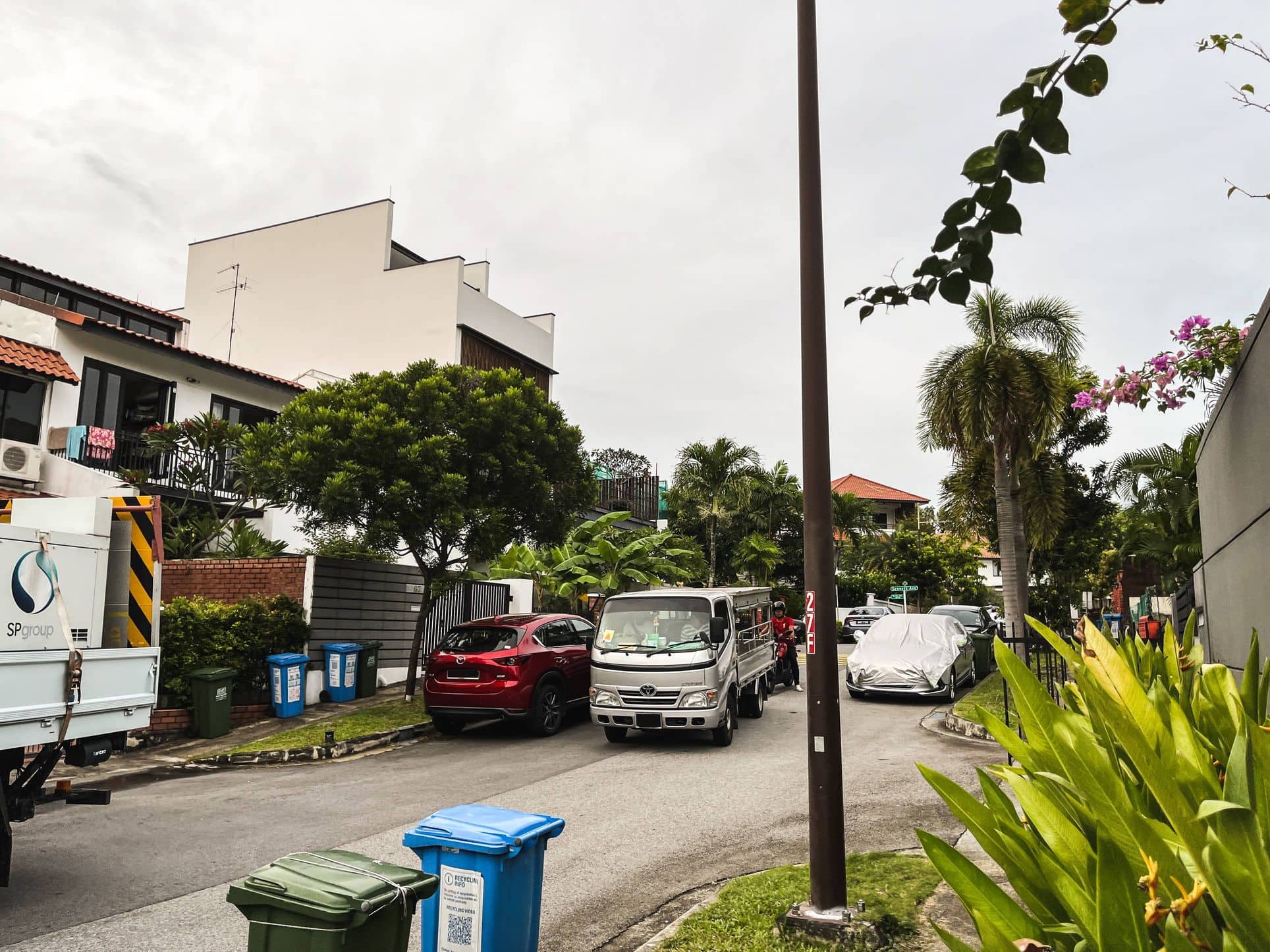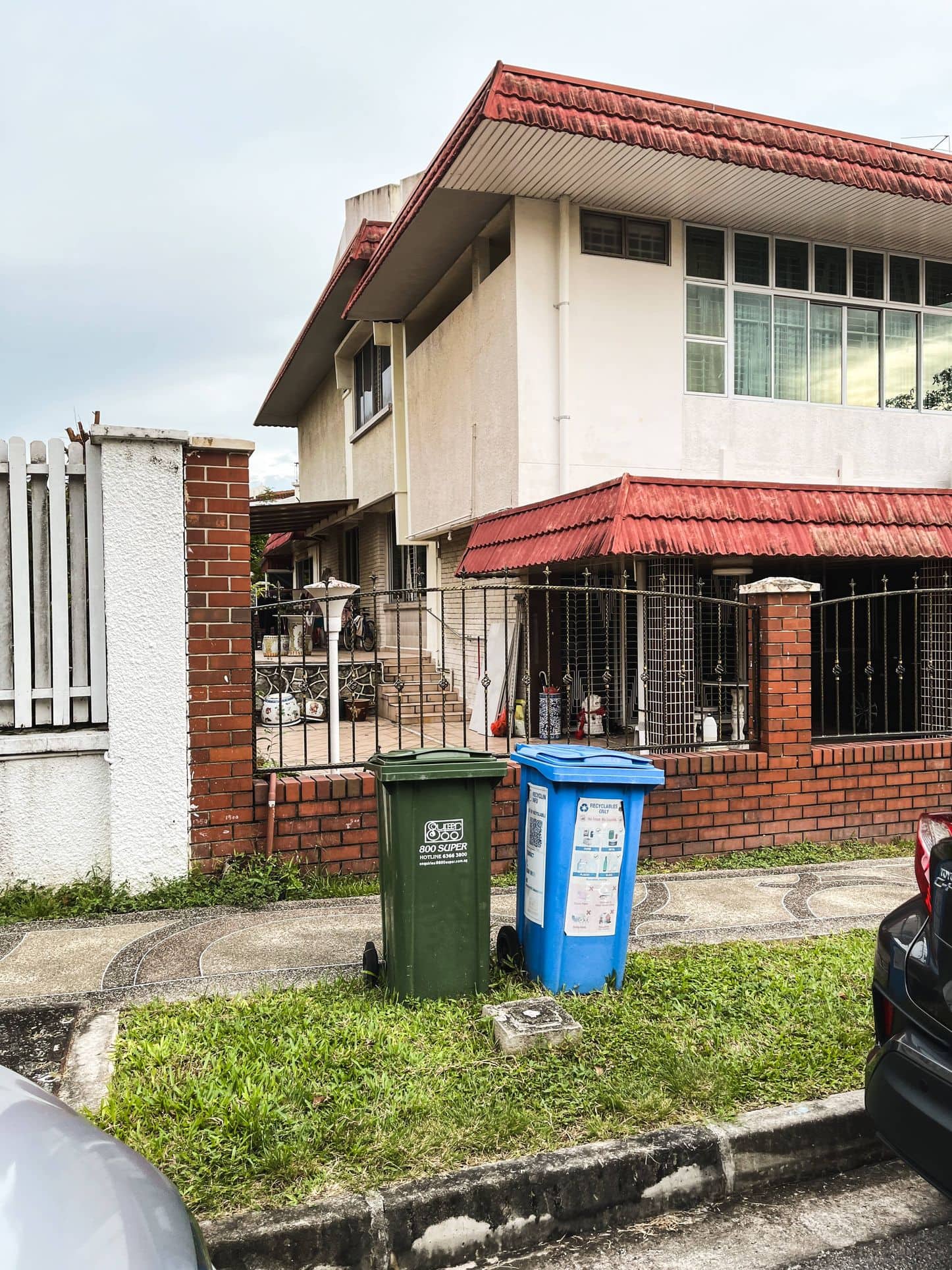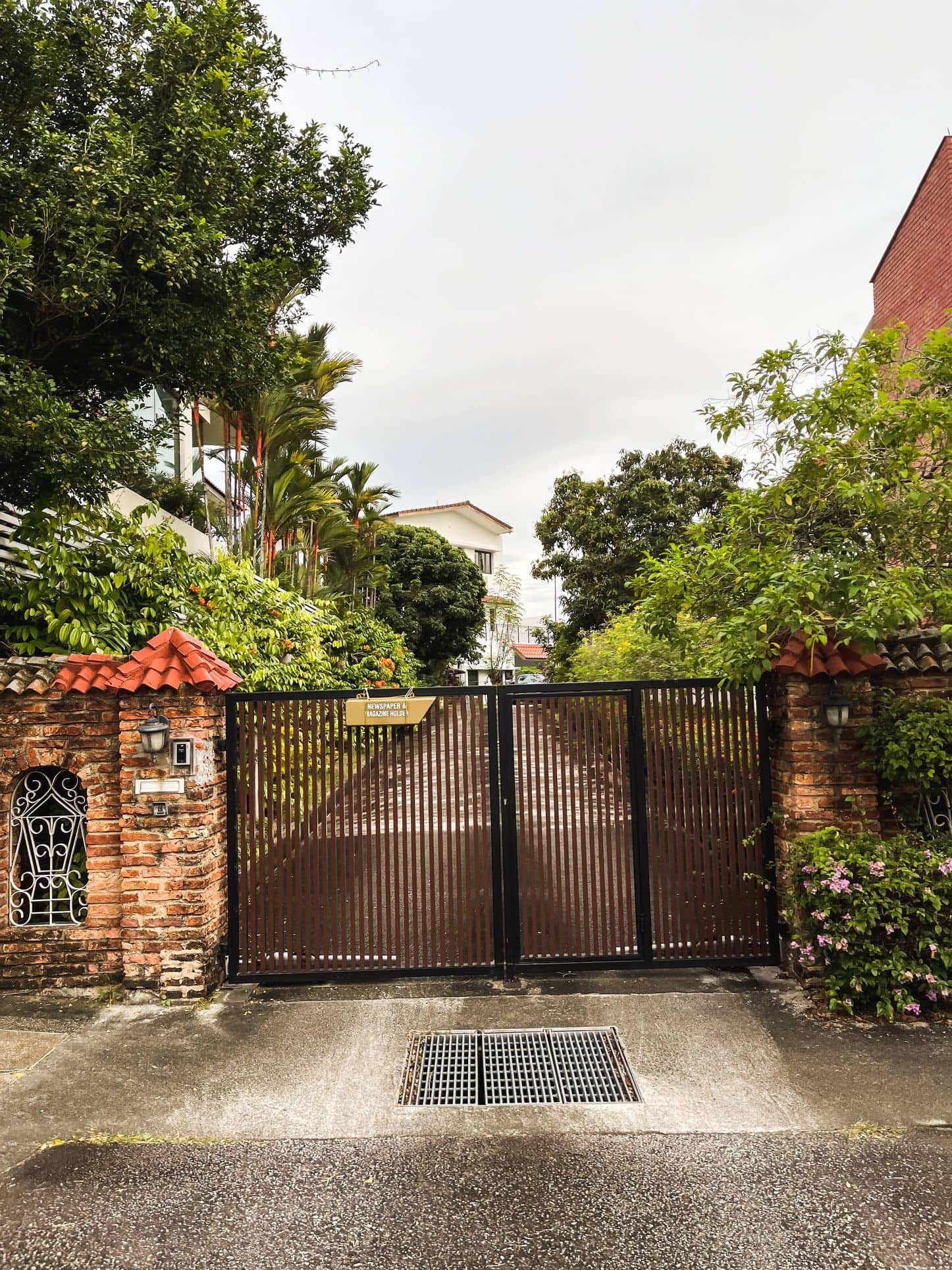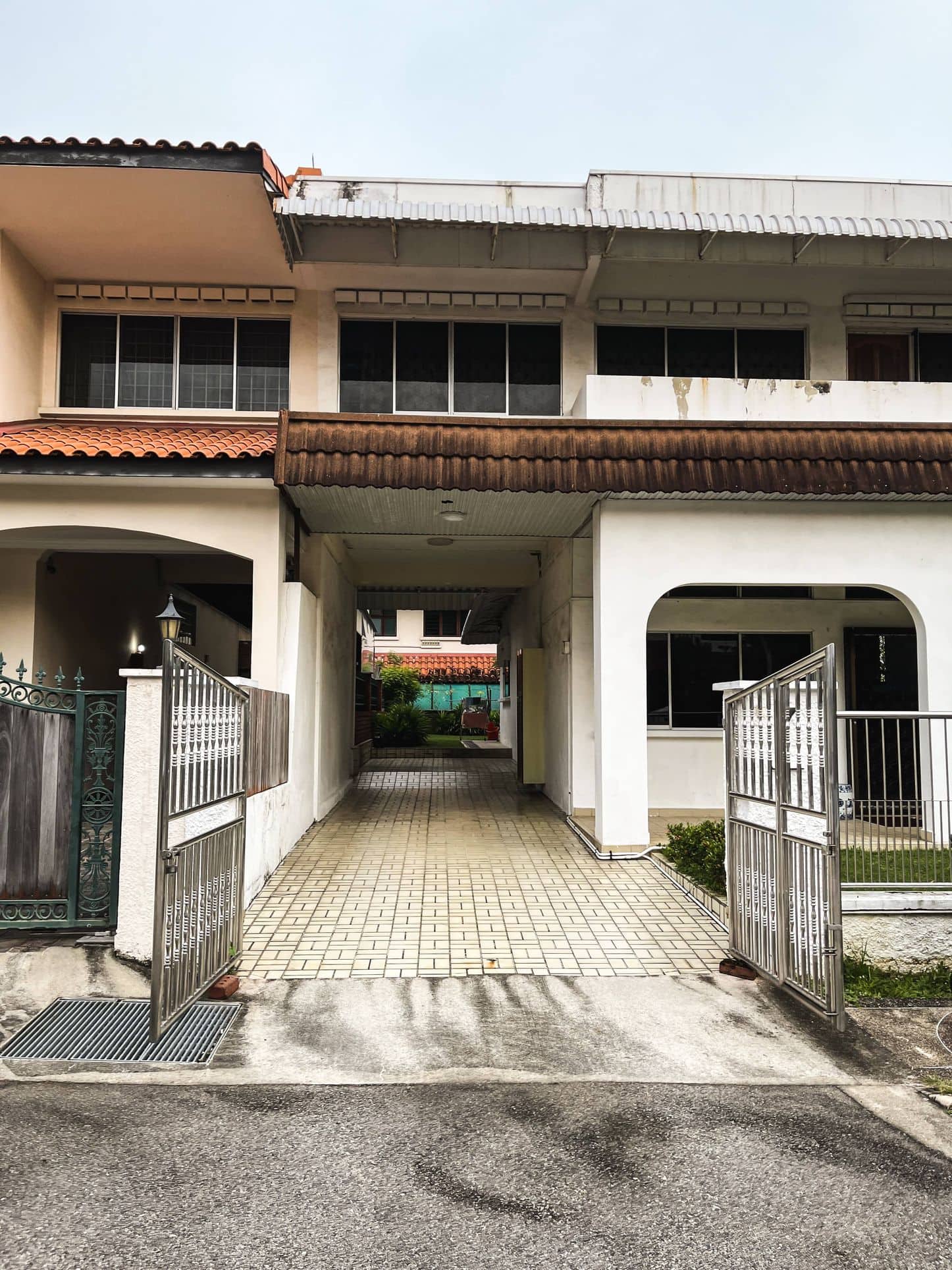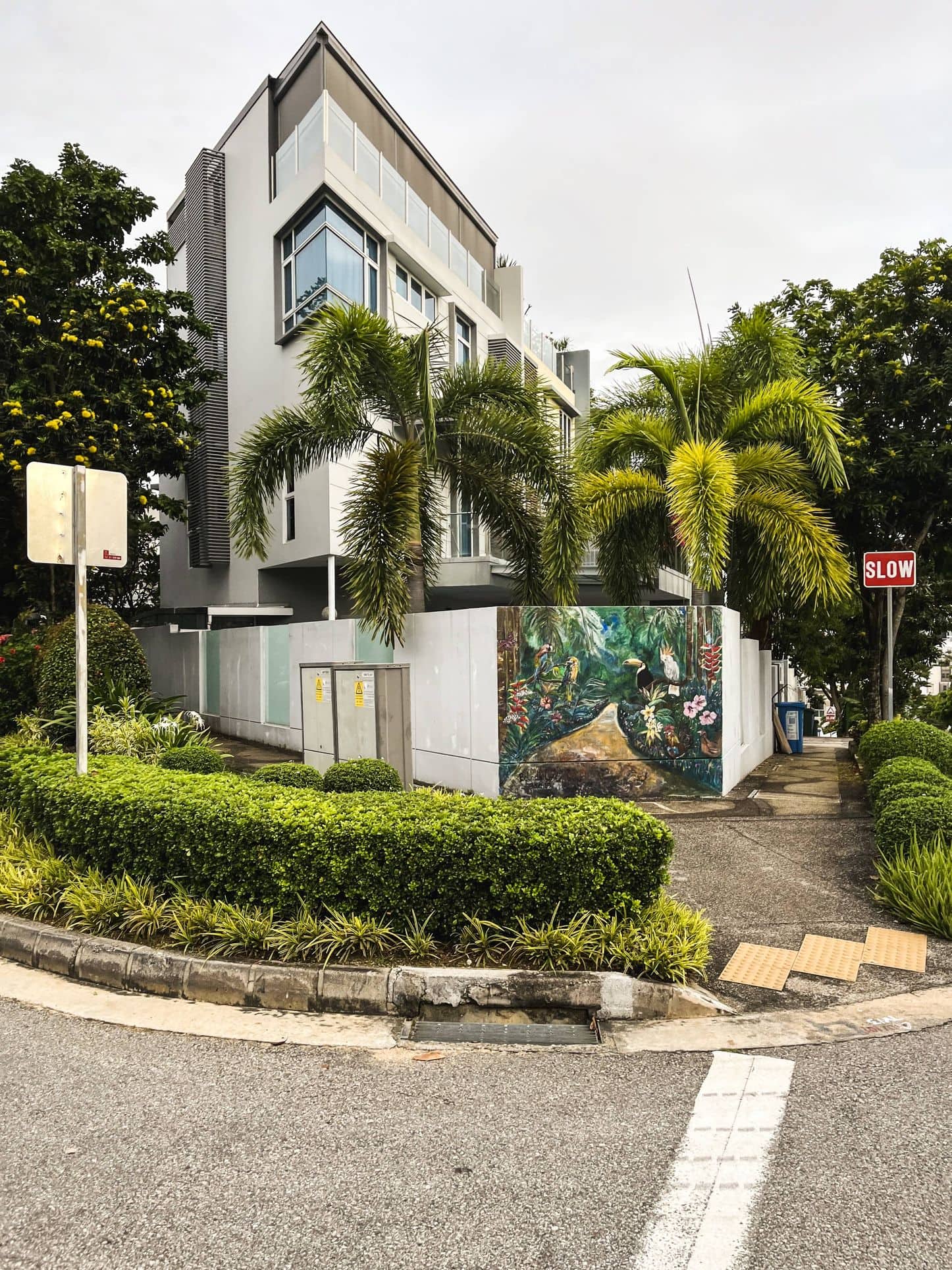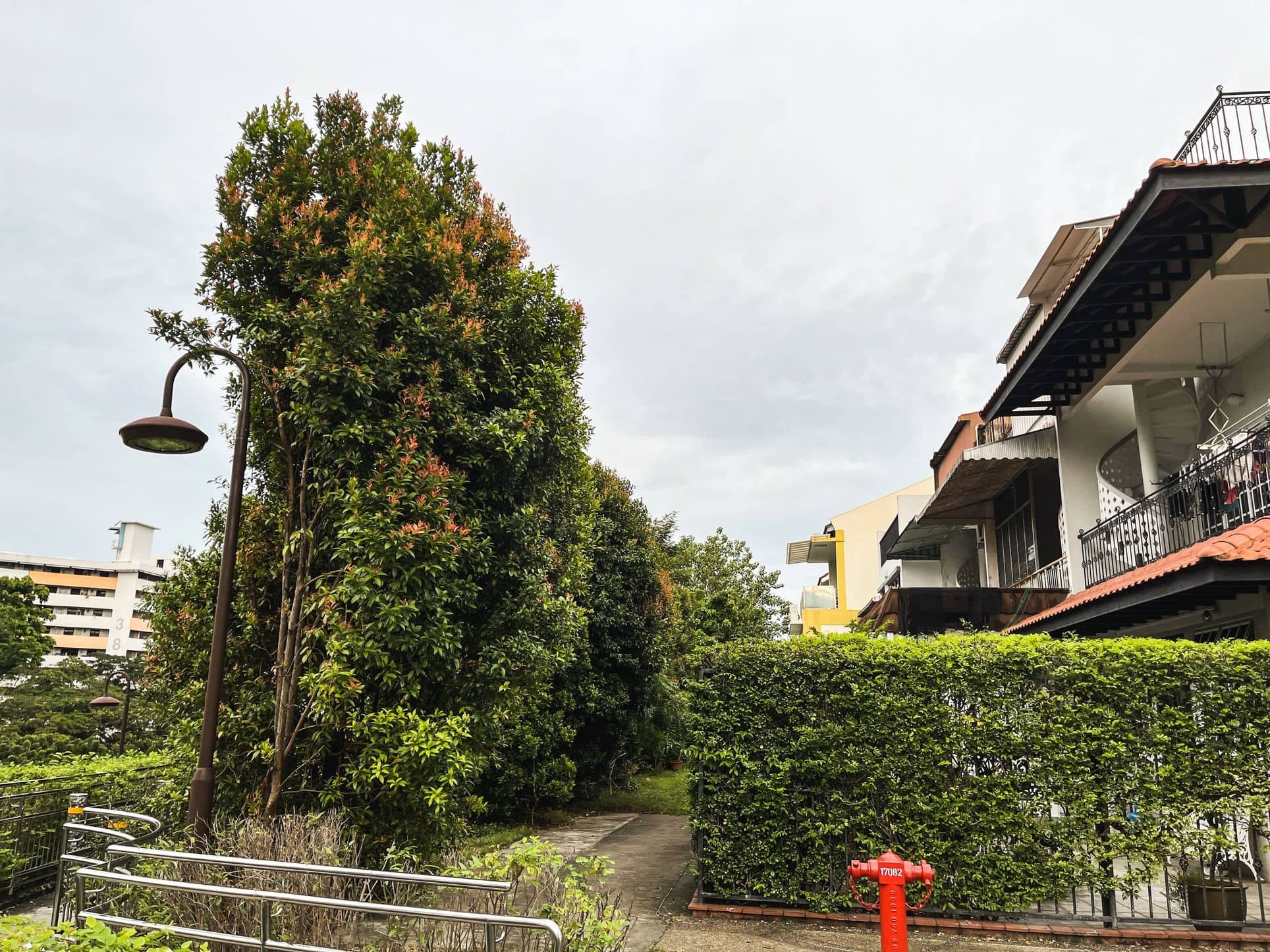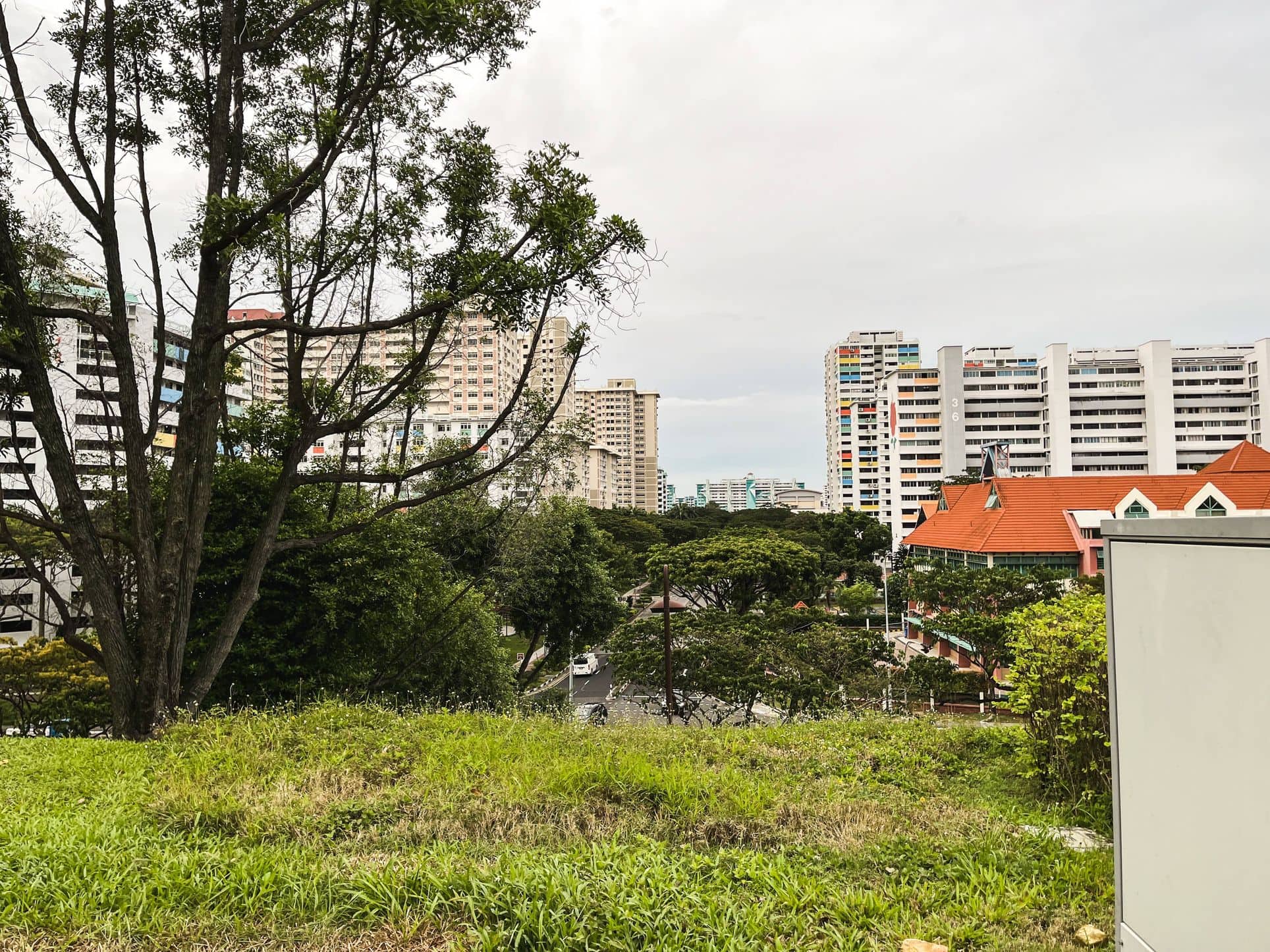 Personally, I would love to live somewhere like this (although I do wonder if traffic noise is an issue, since the road below is quite a major one.)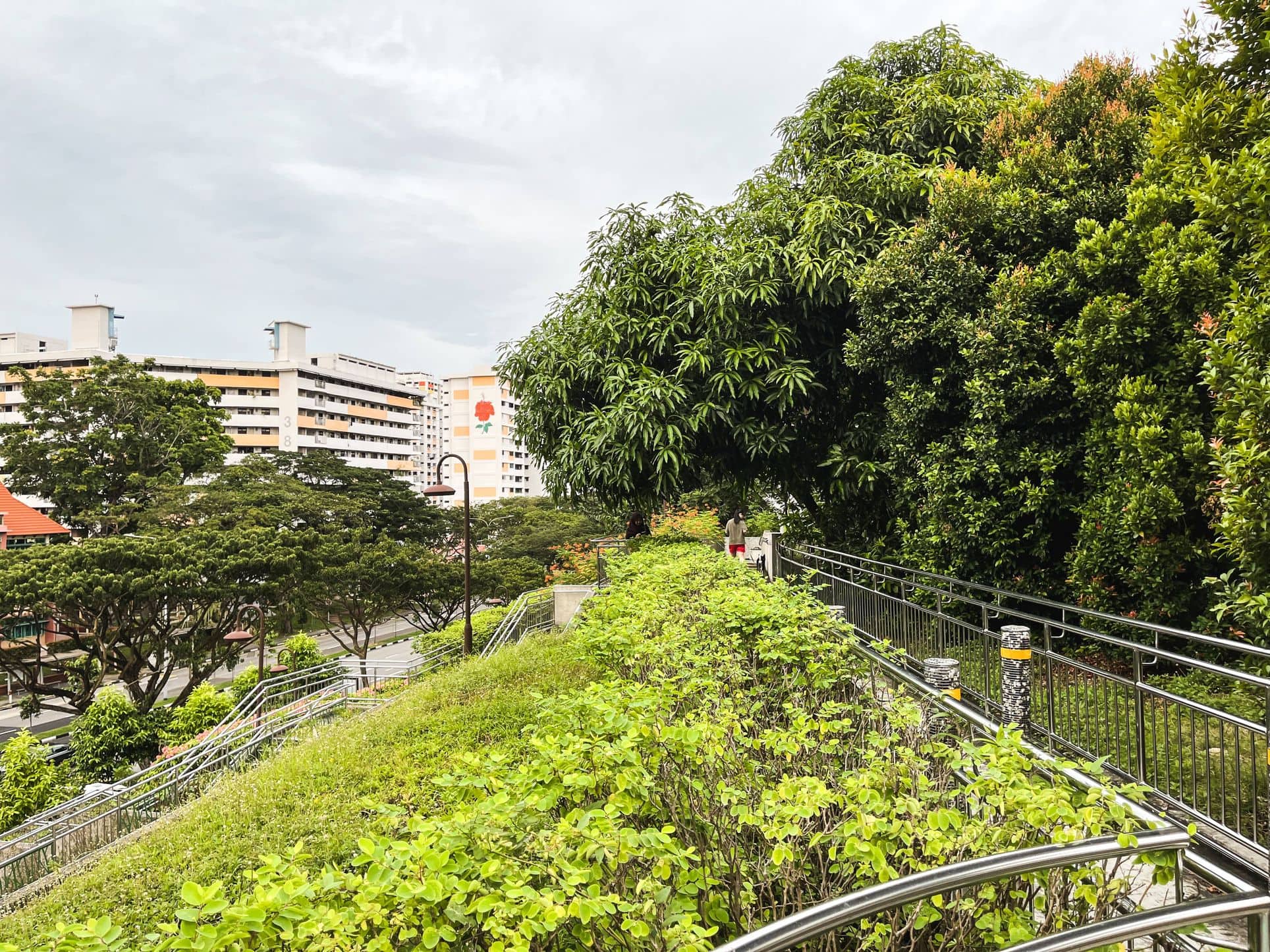 In terms of amenities, Siglap Centre, Parkway Parade and i12 Katong are a short car ride away and you can also drive to the CBD, Jewel Changi and Changi Business Park in 15-20 minutes, so the estate is actually pretty well-connected.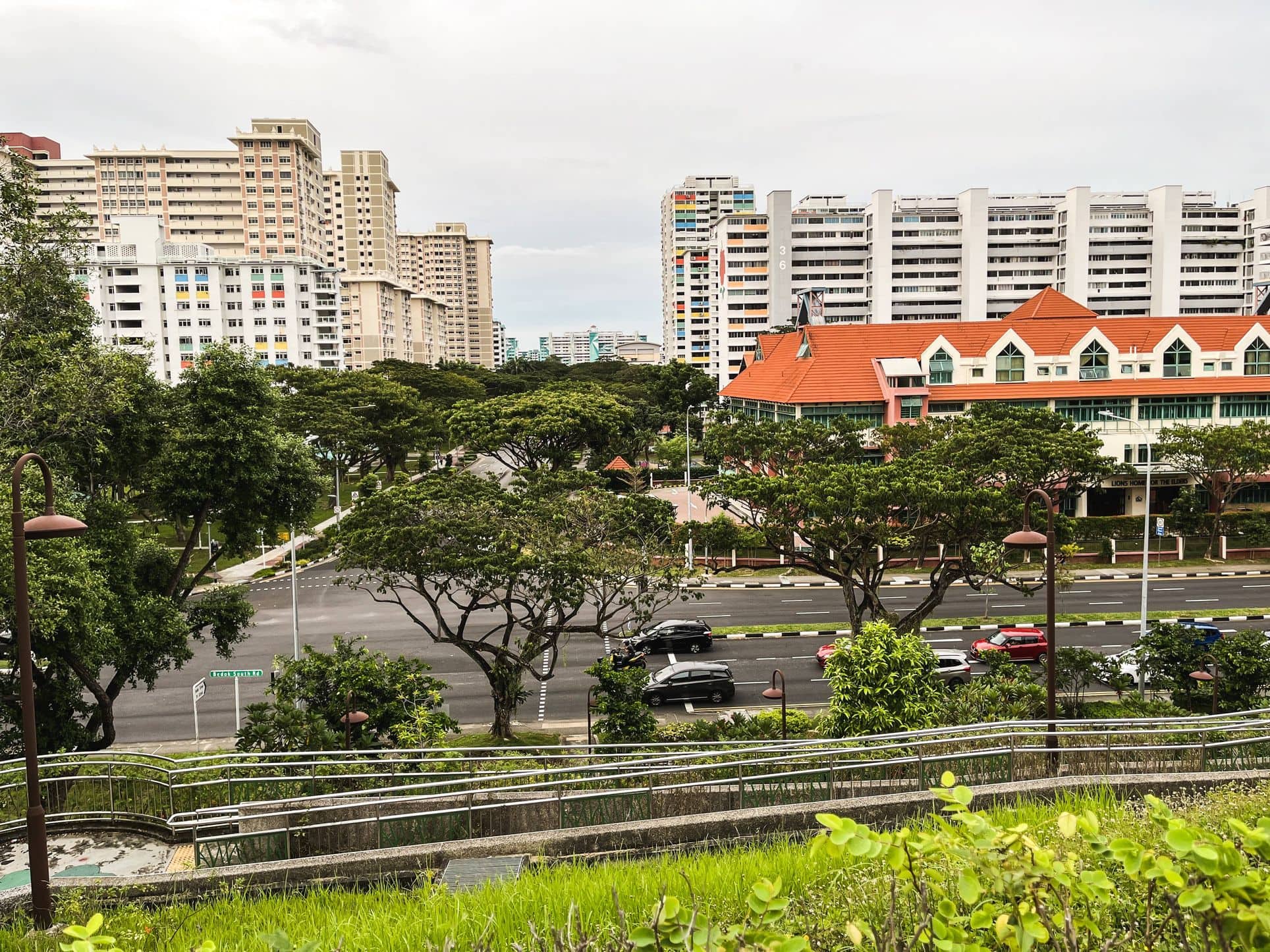 We've now come to the end of today's walkabout. I'll share a couple more pictures of the walk back down to Upper East Coast Road so that you guys can see more of the estate. (Don't worry, it's nowhere as steep as the one here!)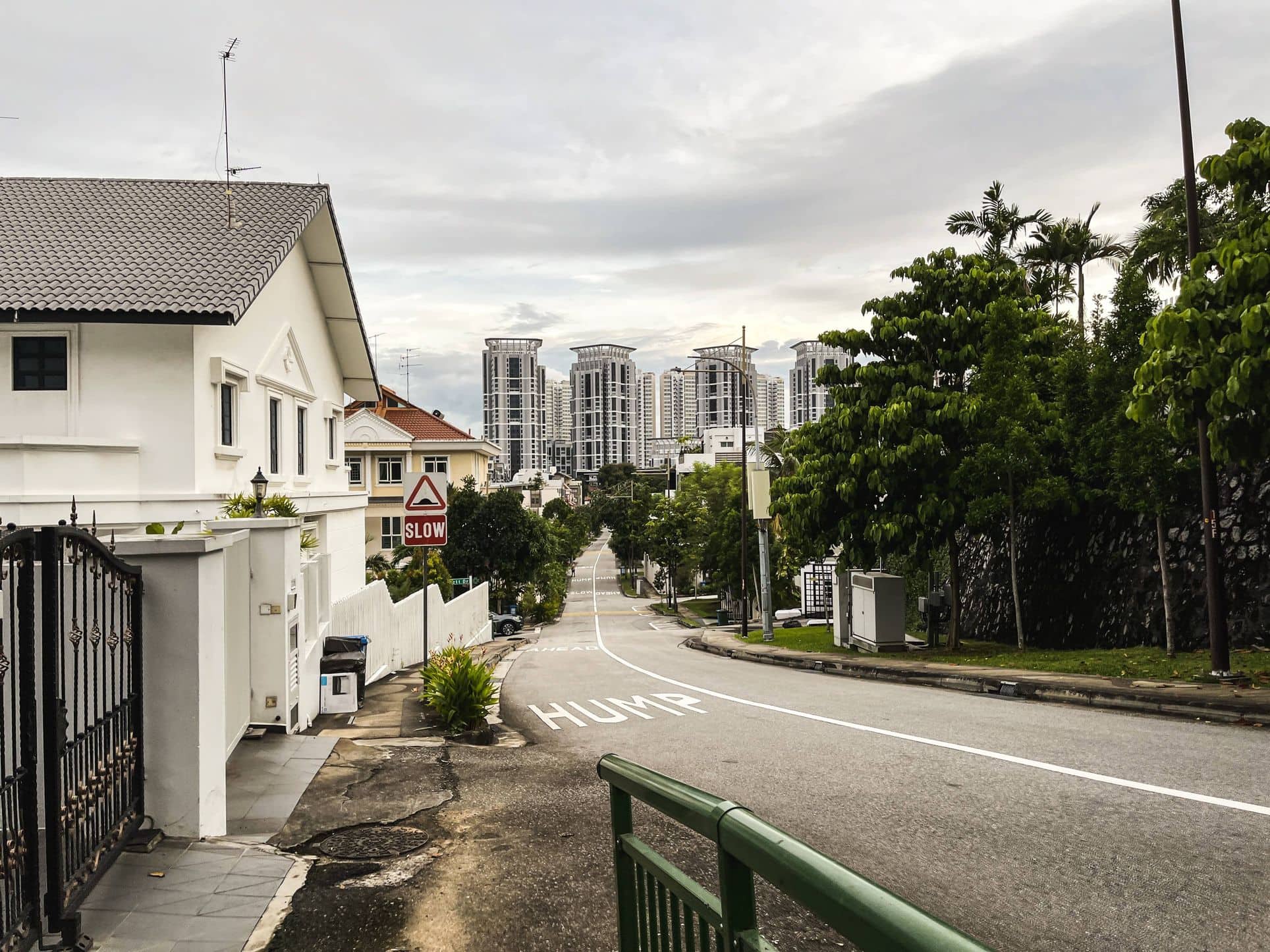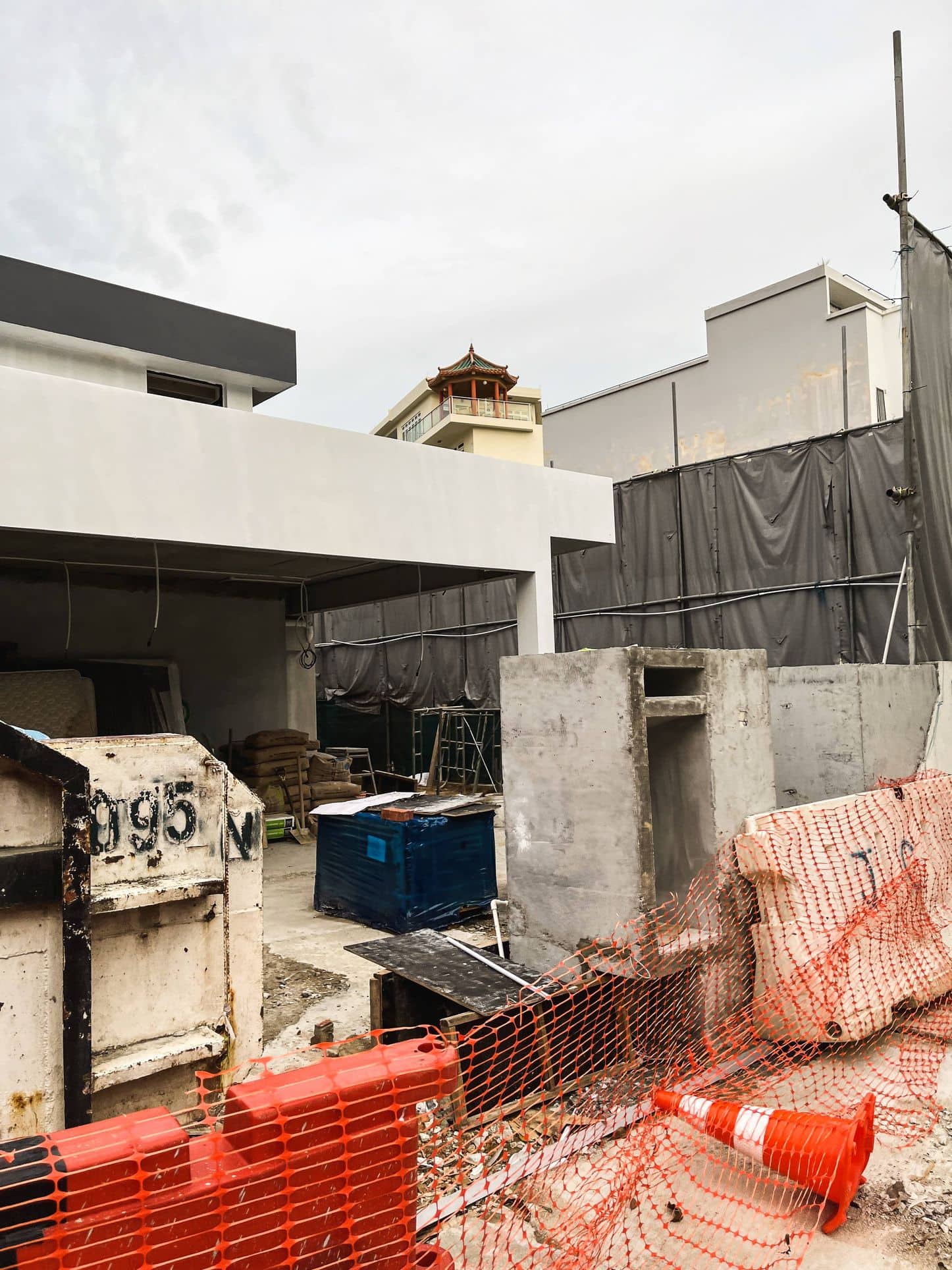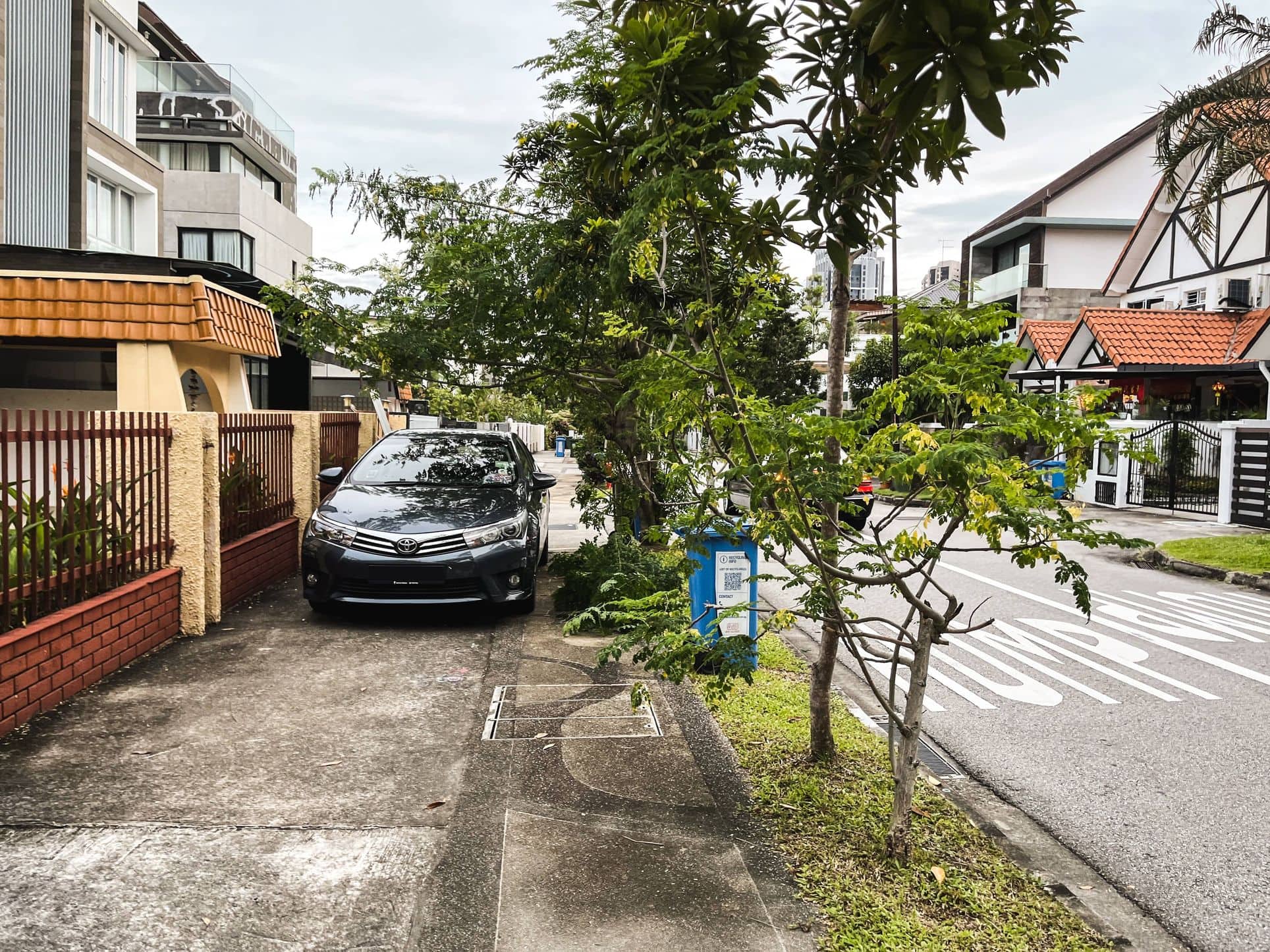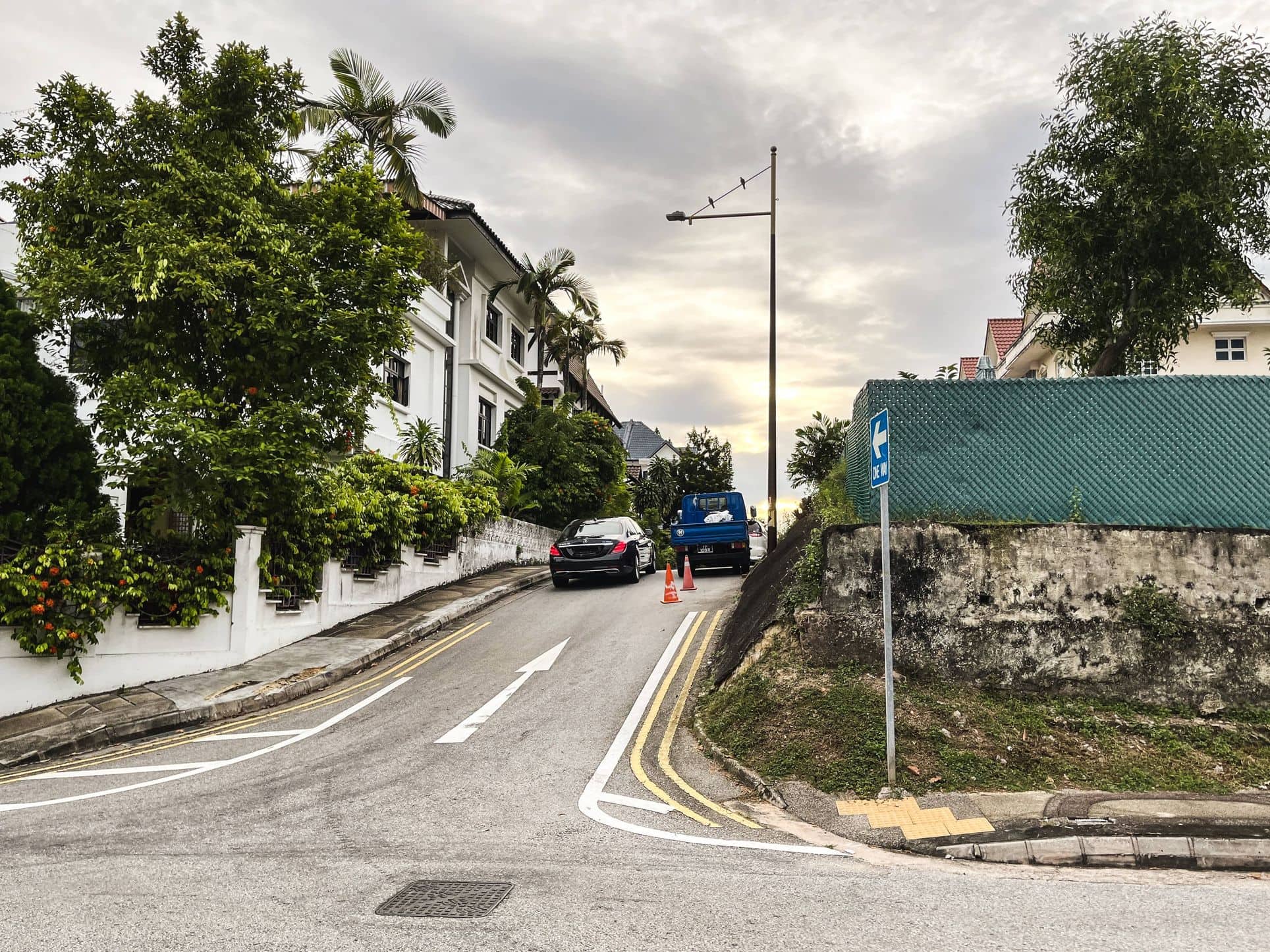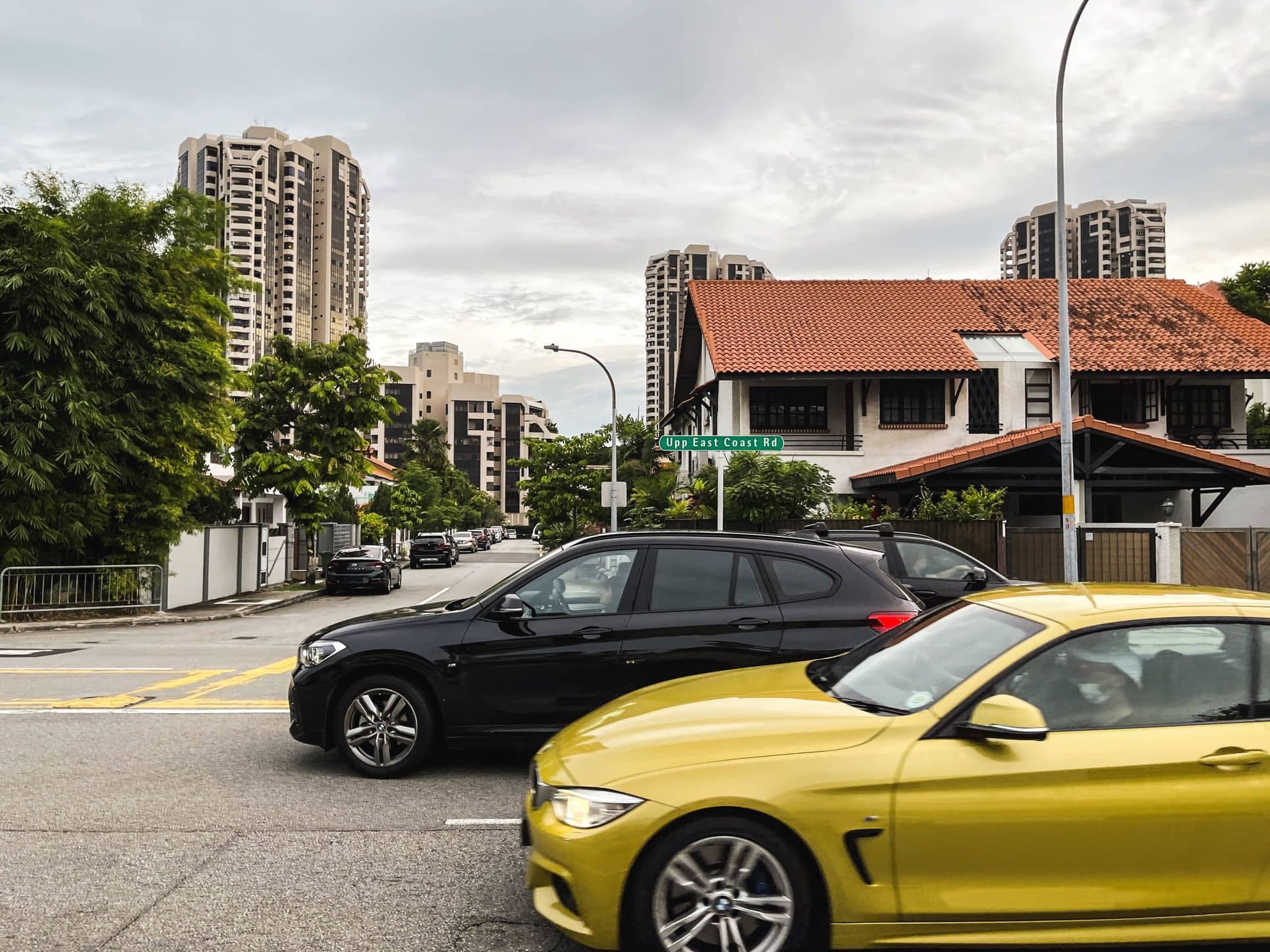 Now that we've seen the area, how did you find it? I, for one, would love to live on Sennett Terrace. I can just imagine how cool and windy it must be, perched high up above everyone else!