Property Stories

Touring Ming Teck Park A 999-Year Landed Estate That's Peaceful With Greenery Views
TJ
December 26, 2022

12

min read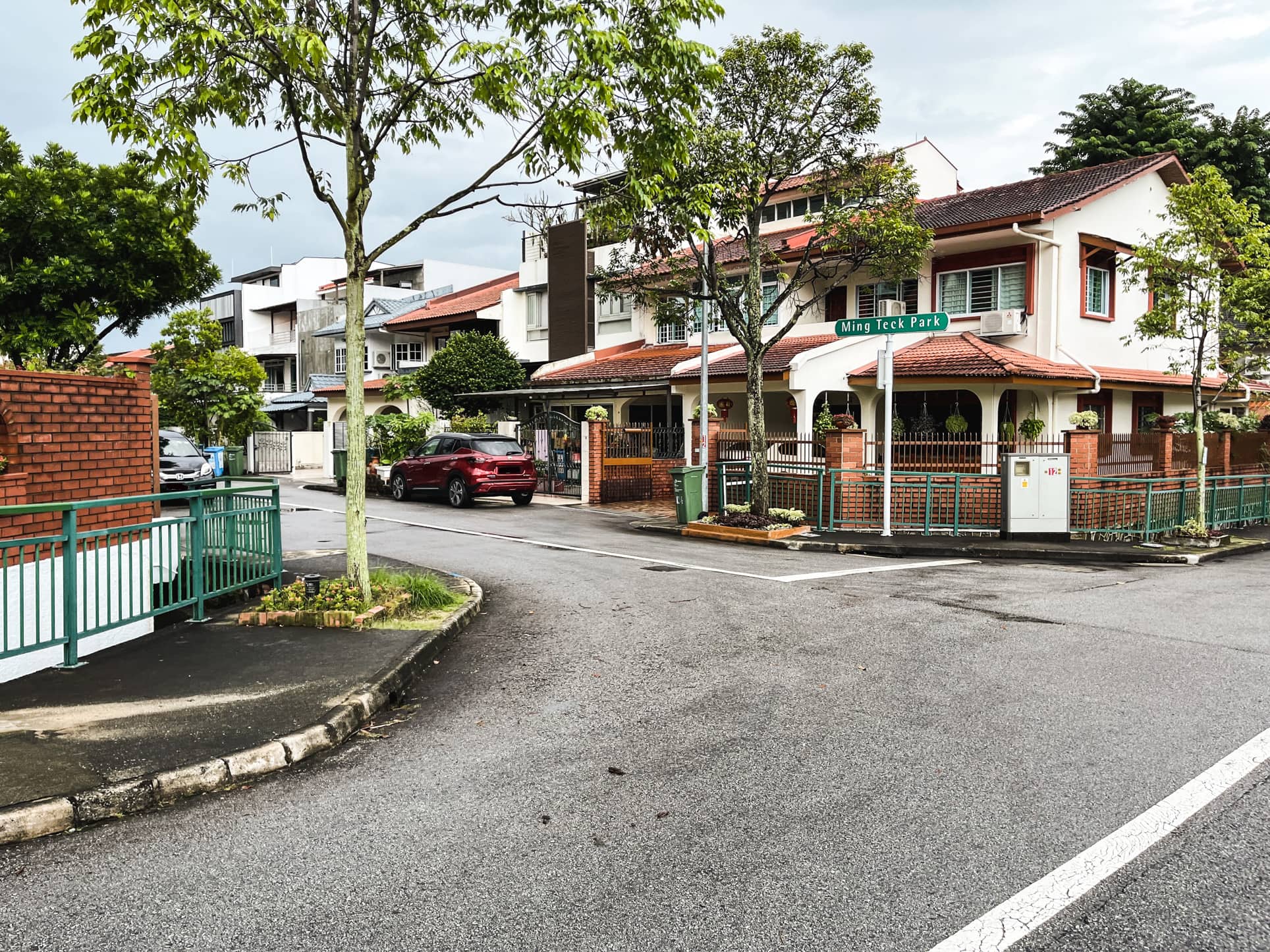 A while back, a reader asked for a tour of Namly Estate, which was quite well-received so, today, I thought I'd cross over to the other side of 6th Avenue and do a tour of Ming Teck Park! My first impression of the estate was that, although only separated by a (very busy) road, it feels much more peaceful than Namly. If I had to give a reason, perhaps because it's linked to the Greenleaf enclave, which is a much quieter area than the Coronation estate (which Namly is connected to.)
Sixth Avenue generally sees a lot of traffic but, thankfully, you can also get to Ming Teck Park by way of Old Holland Road, which is much quieter. In fact, it's only a 5-minute drive from Ming Teck Park to Methodist Girls' School along Old Holland Road/Holland Road, although, alas, the school is not within the ever-so-important 1 km mark. On the note of schools, Ming Teck Park is also close to Henry Park Primary School (the only school within the 1km mark– although do check the specific house number to be sure, and around 11 minutes by foot!), Fairfield Primary School and Nanyang Primary School.
Anyway, let's start with a tour of the estate so we can locate ourselves on the map!
The estate is very close to the top of Sixth Avenue, where it meets Holland Road. You can actually walk to Jelita Shopping Centre in 7 minutes, which is very handy as the parking situation there is quite challenging. (Small car park, although it's free) Jelita has a sizeable 24 hour Cold Storage and some F&B units.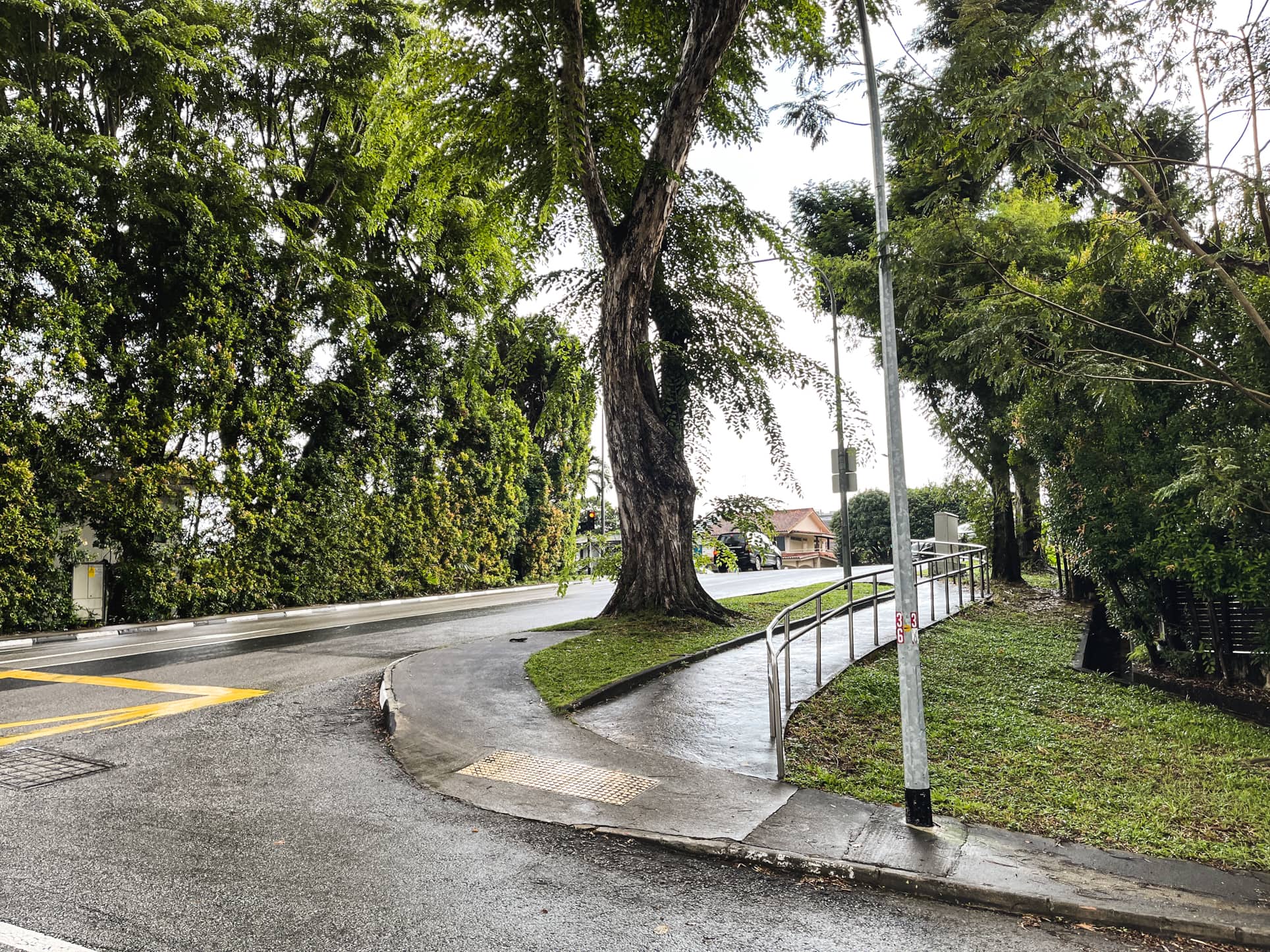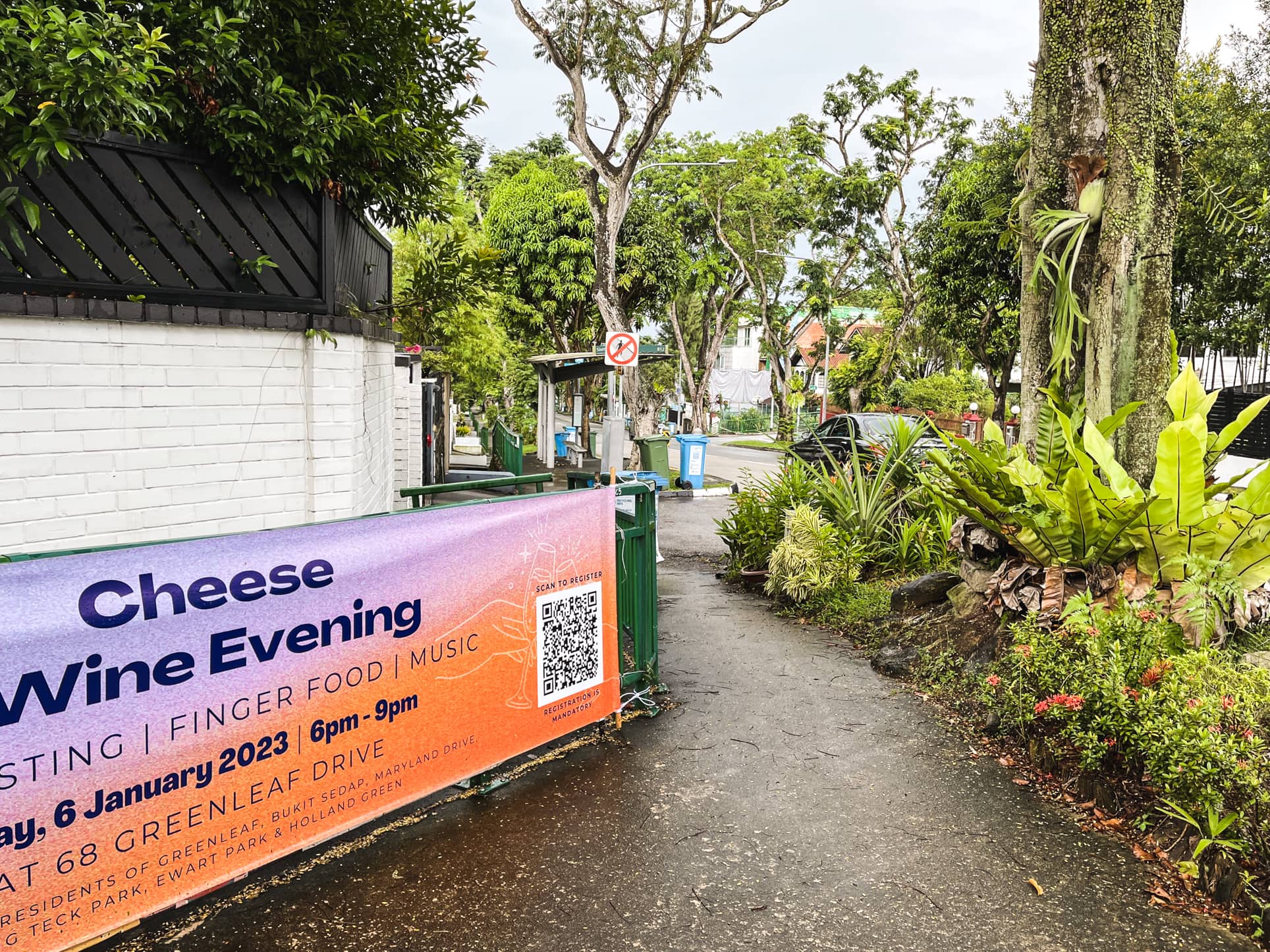 3 buses stop here: 77, 157 and 970. Although people often advertise this area as "close to Sixth Avenue MRT", I must point out that it's about a 25 minute walk down so, on a hot day, you'd probably want to bus over!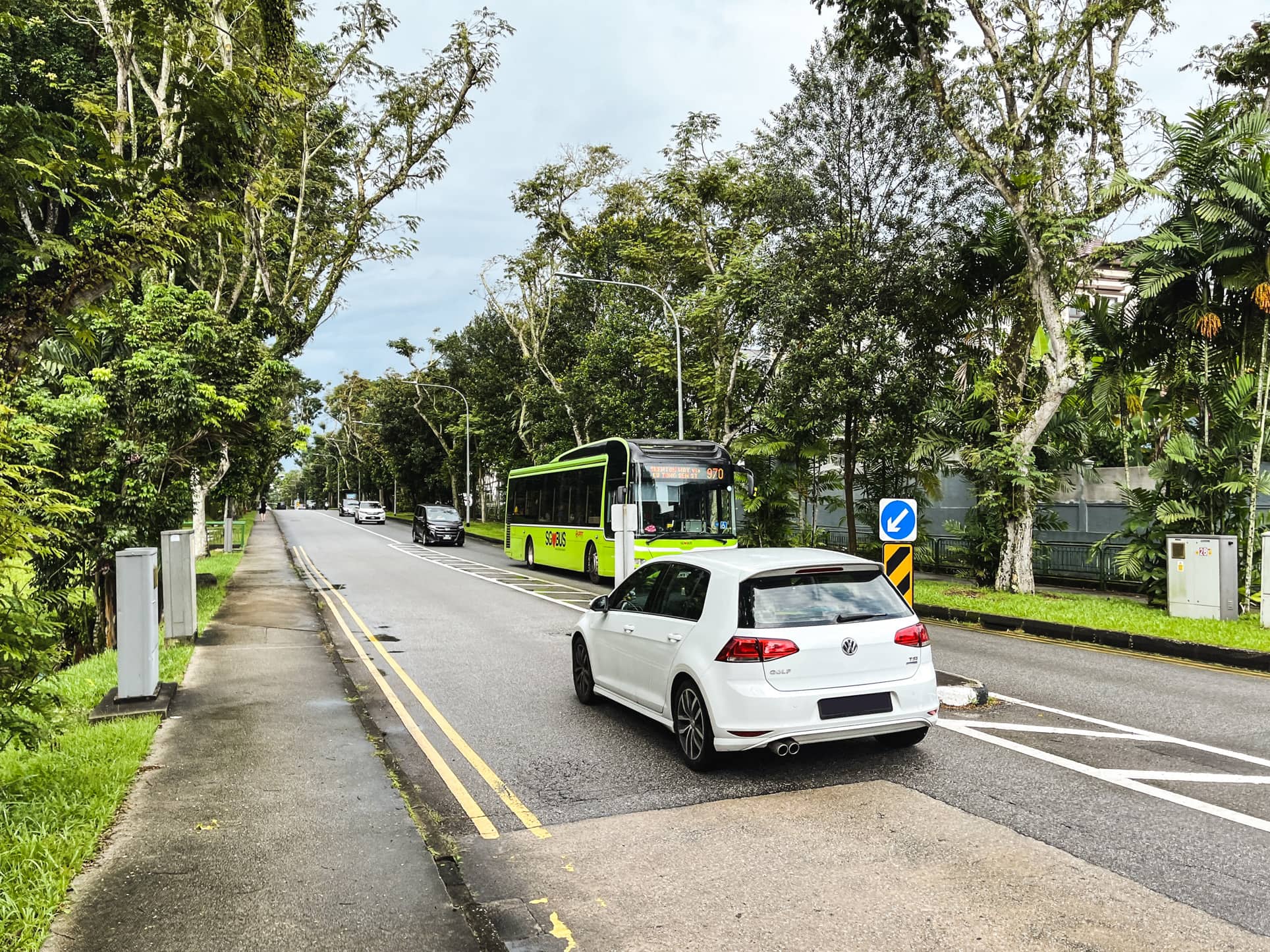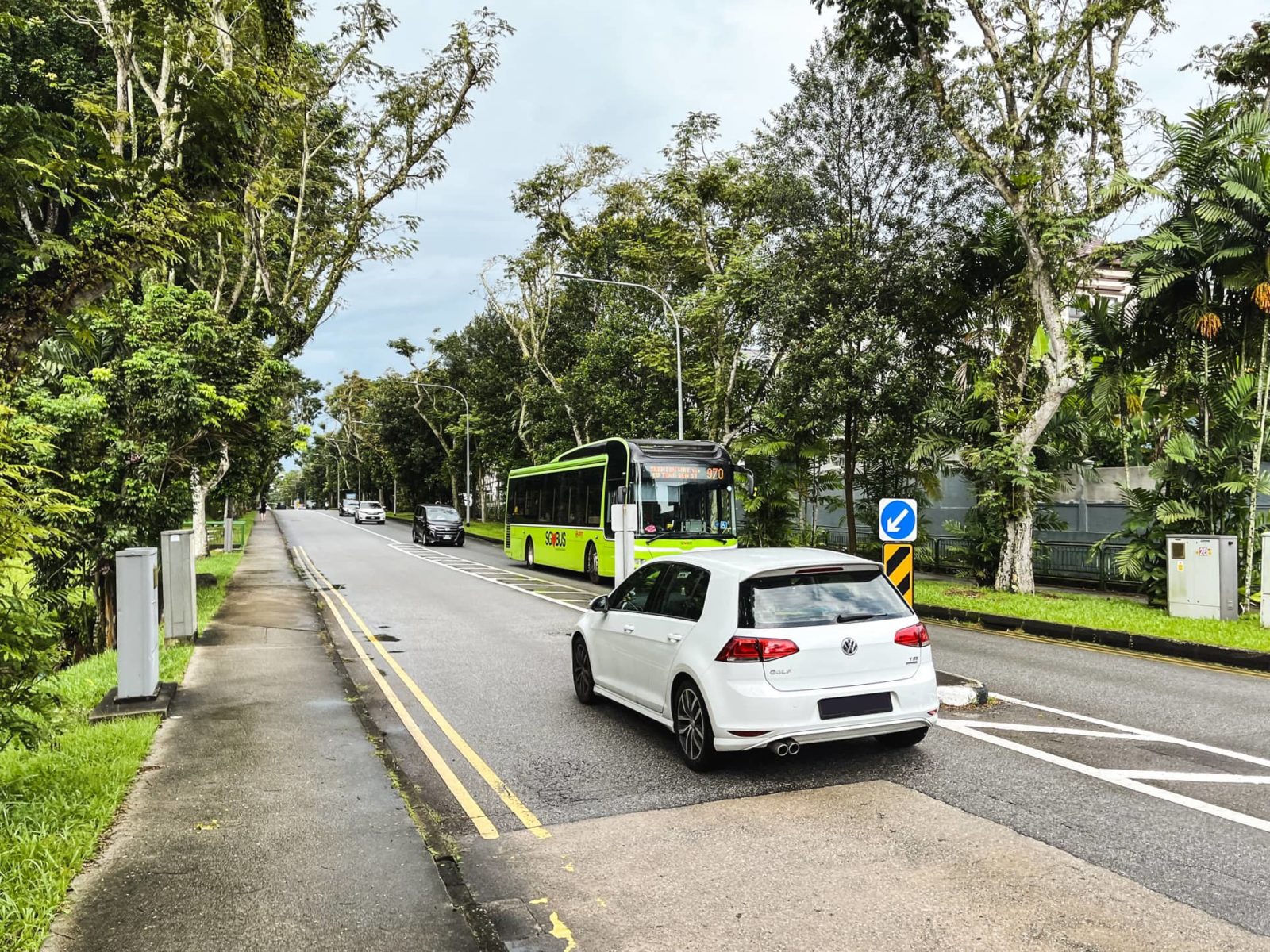 For people who drive, there are 3 turnings in and out of Ming Teck Park (from Sixth Avenue) and at least another one from the Greenleaf area, so I'd say the road planning for this estate is pretty good.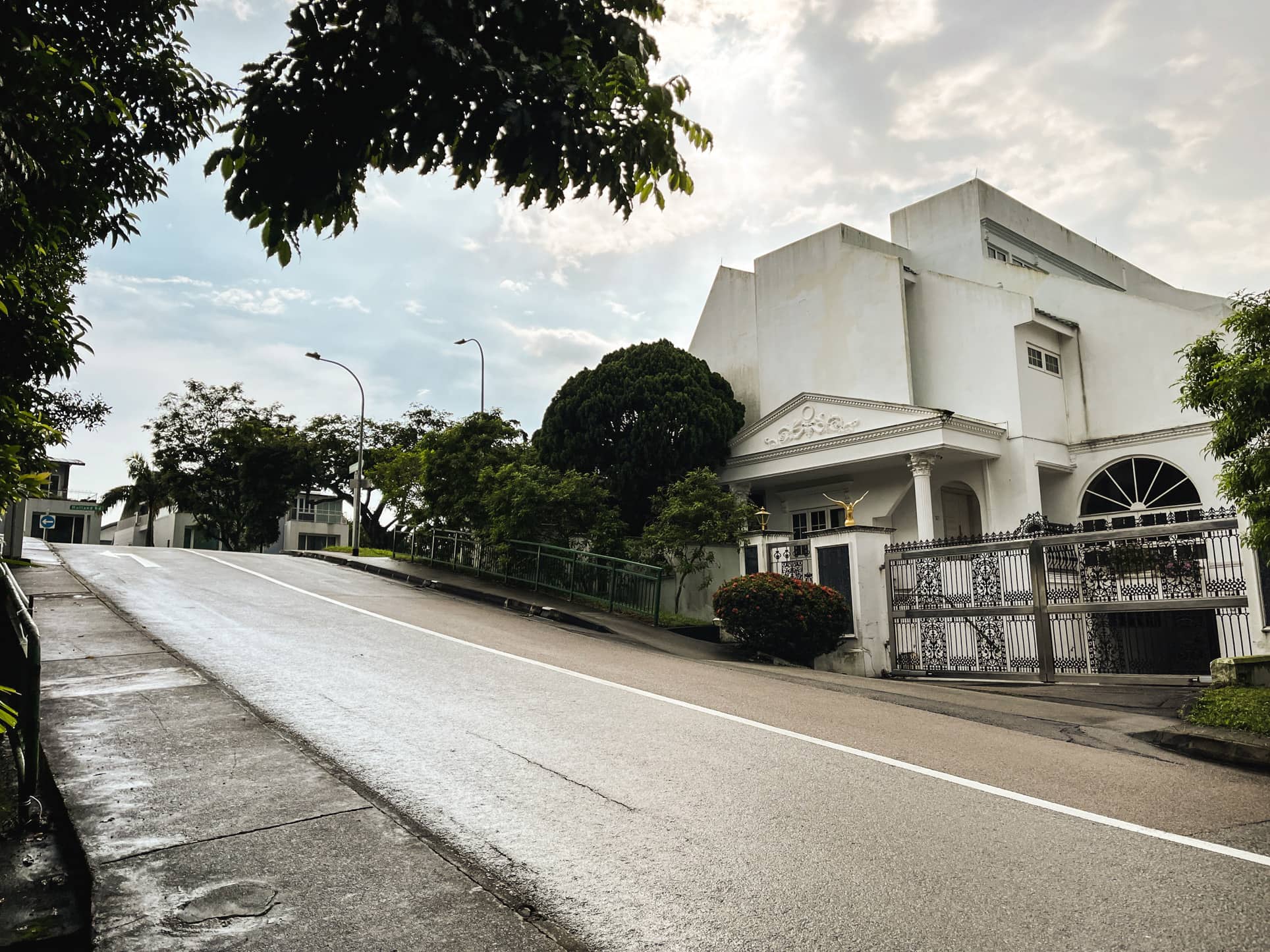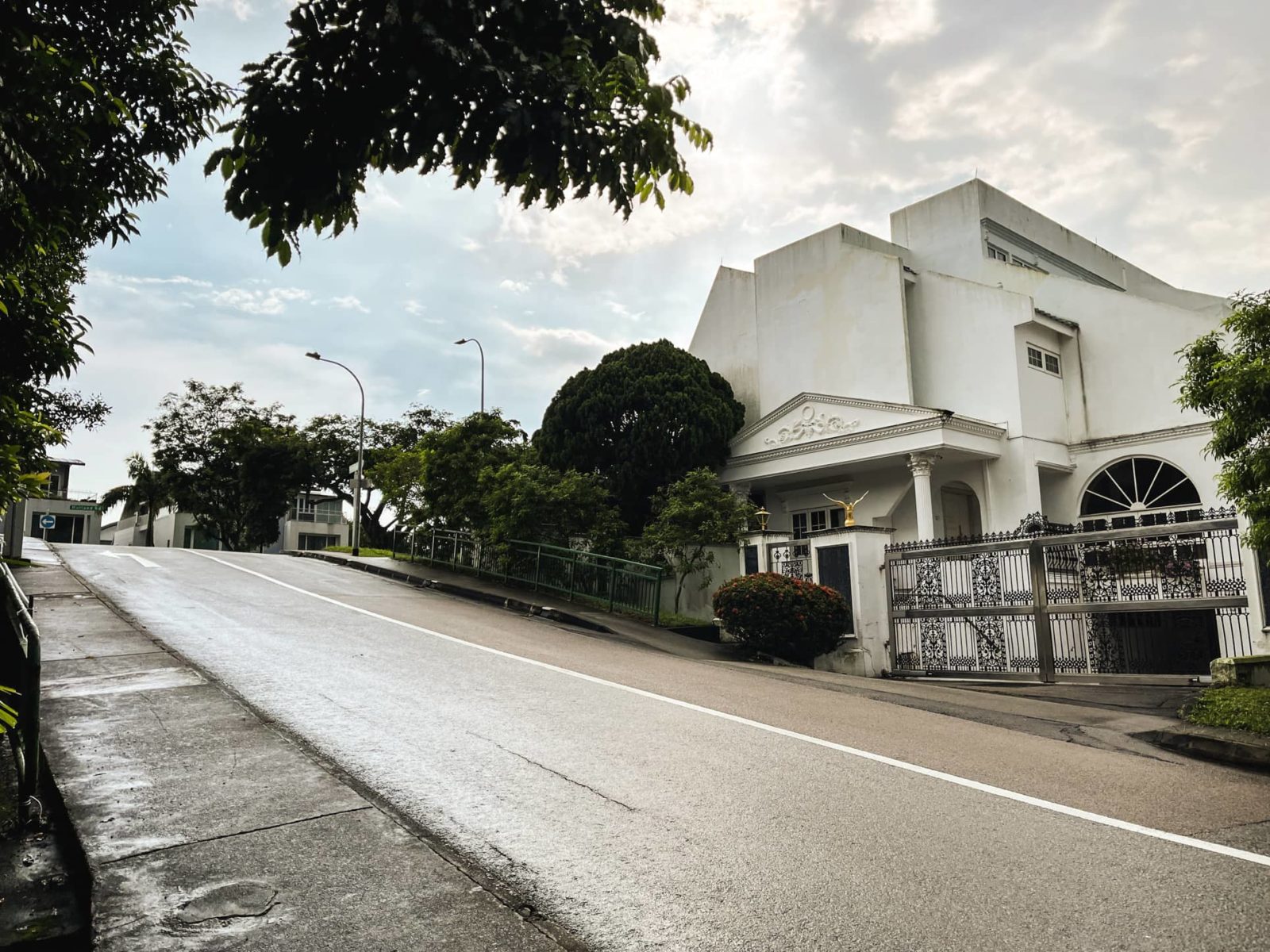 Note: the houses at Maryland Drive (and the rest of the Greenleaf area) look quite a bit larger than the ones at Ming Teck Park. Ming Teck Park is mostly terrace houses and semi-Ds, with the occasional detached unit. (Some of the detached units have already been sub-divided into terraces.)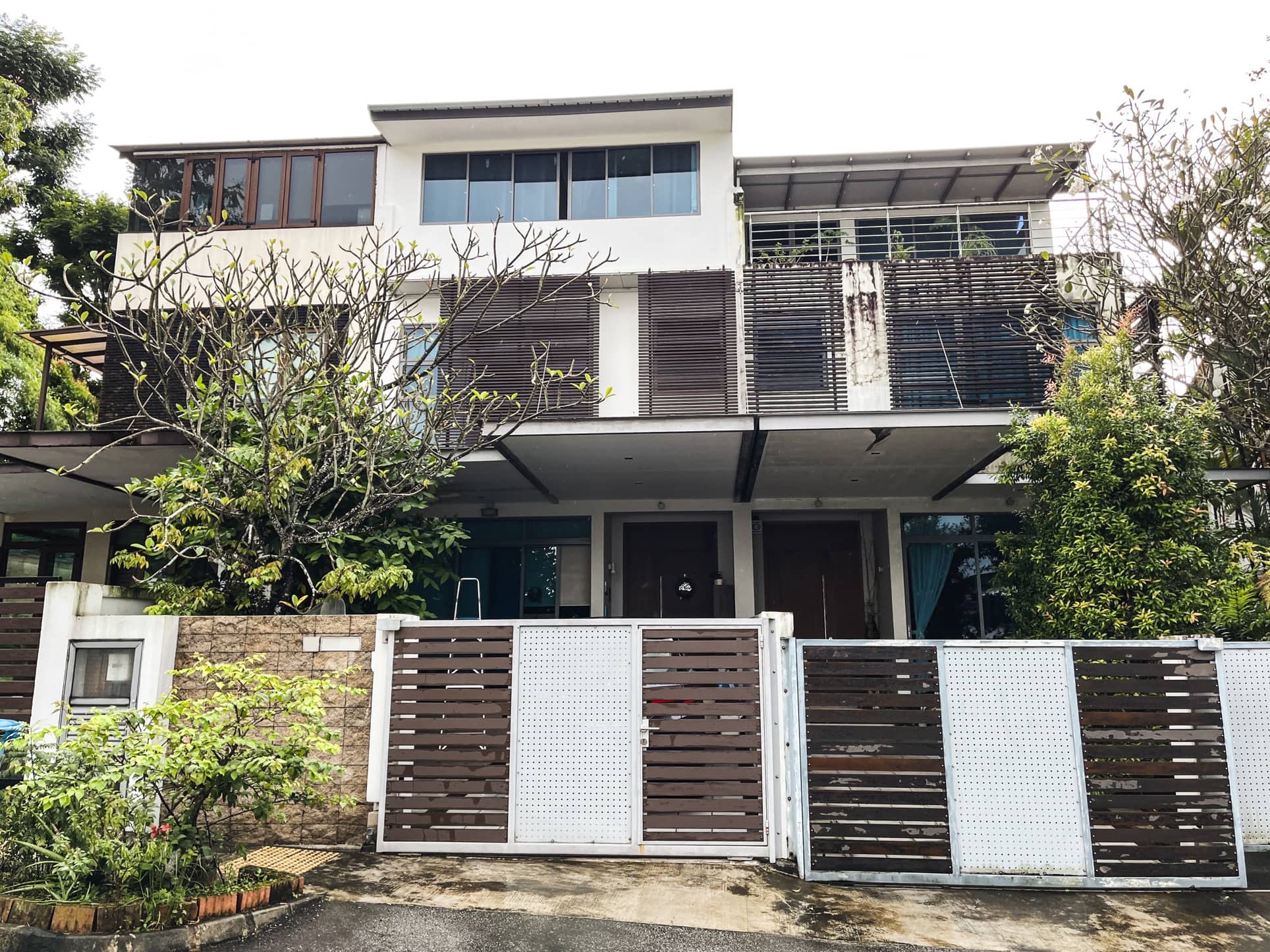 Despite the fact that many of the houses here are terraced, there was no issue with parking when I visited.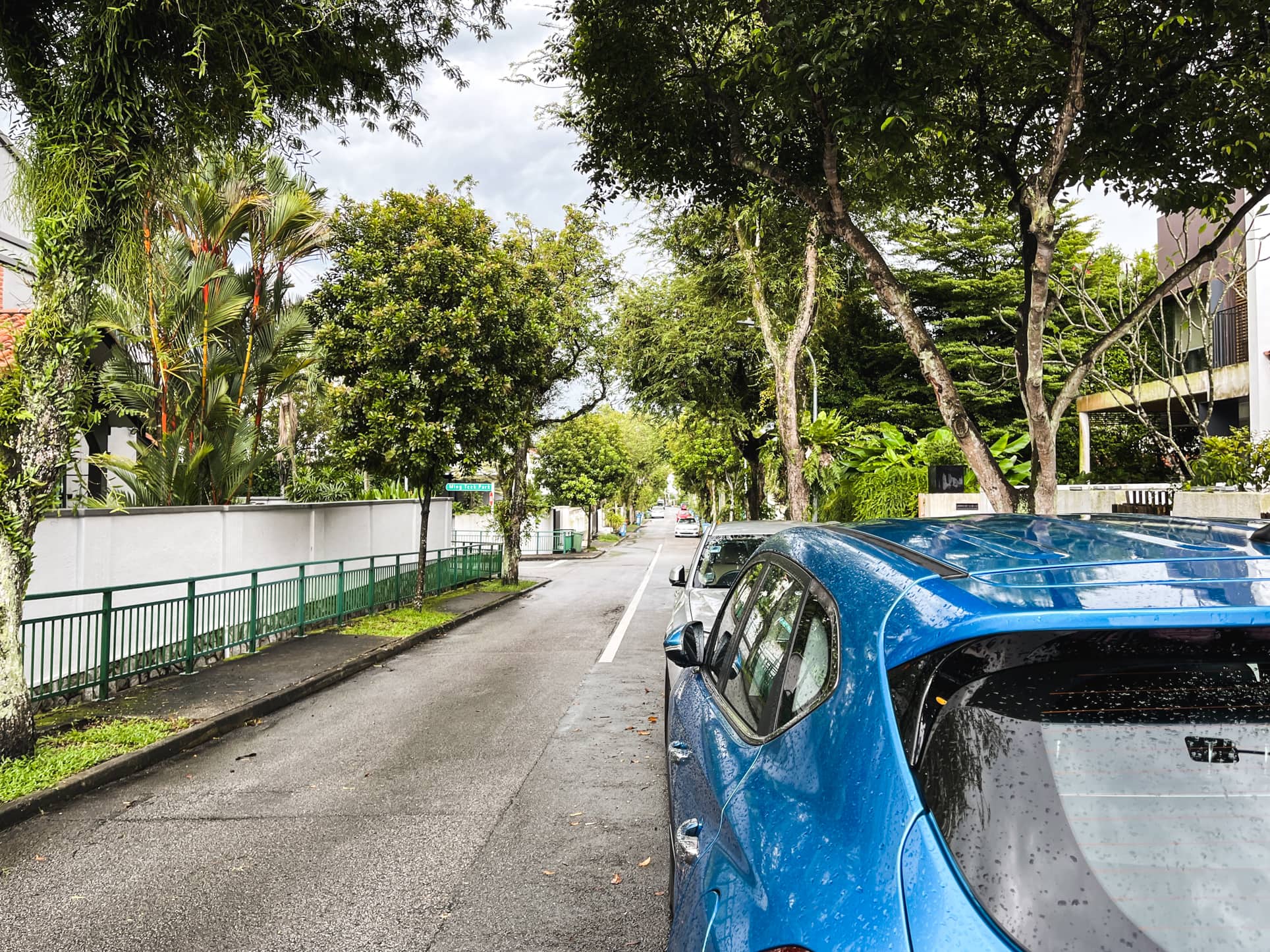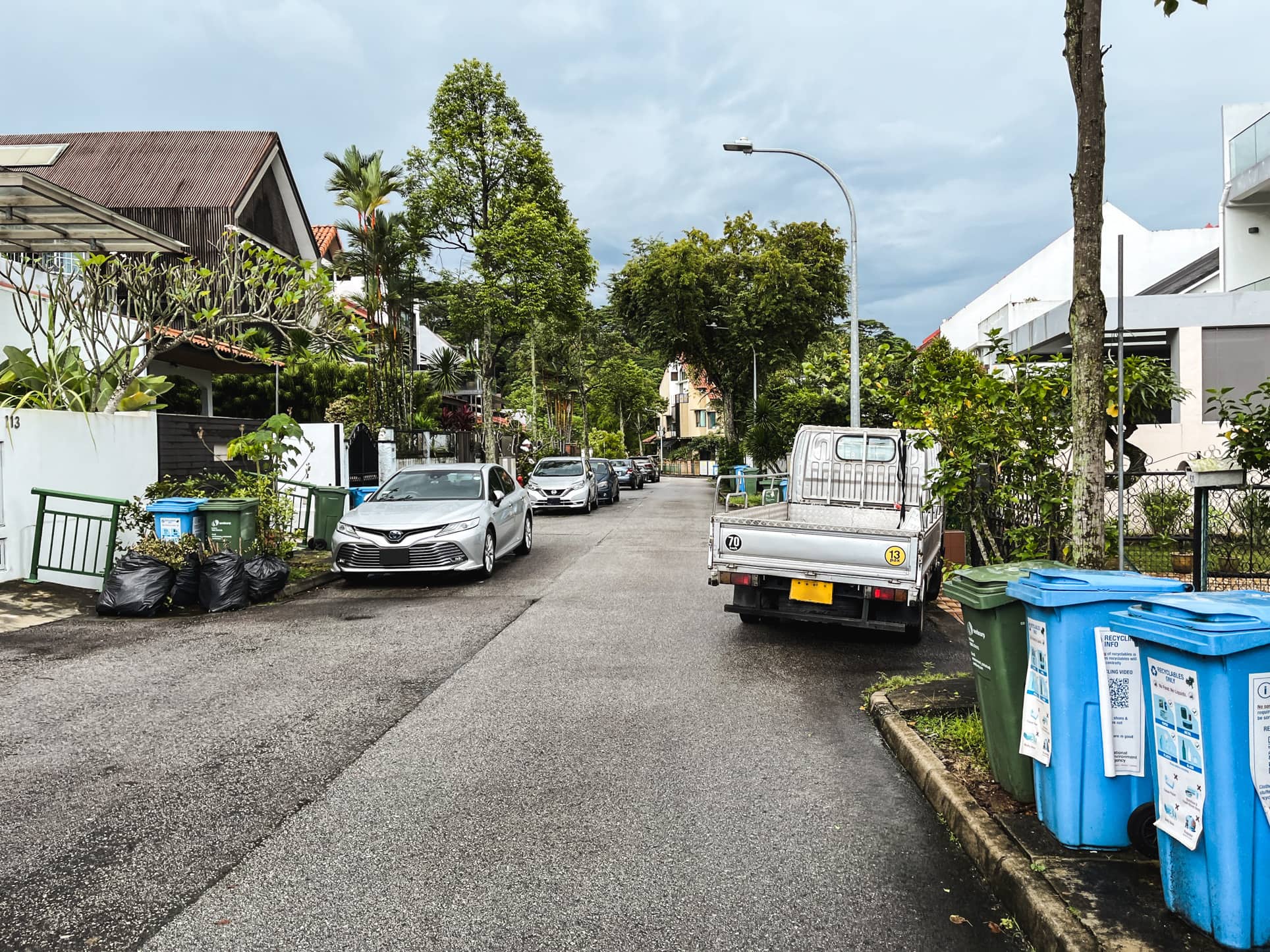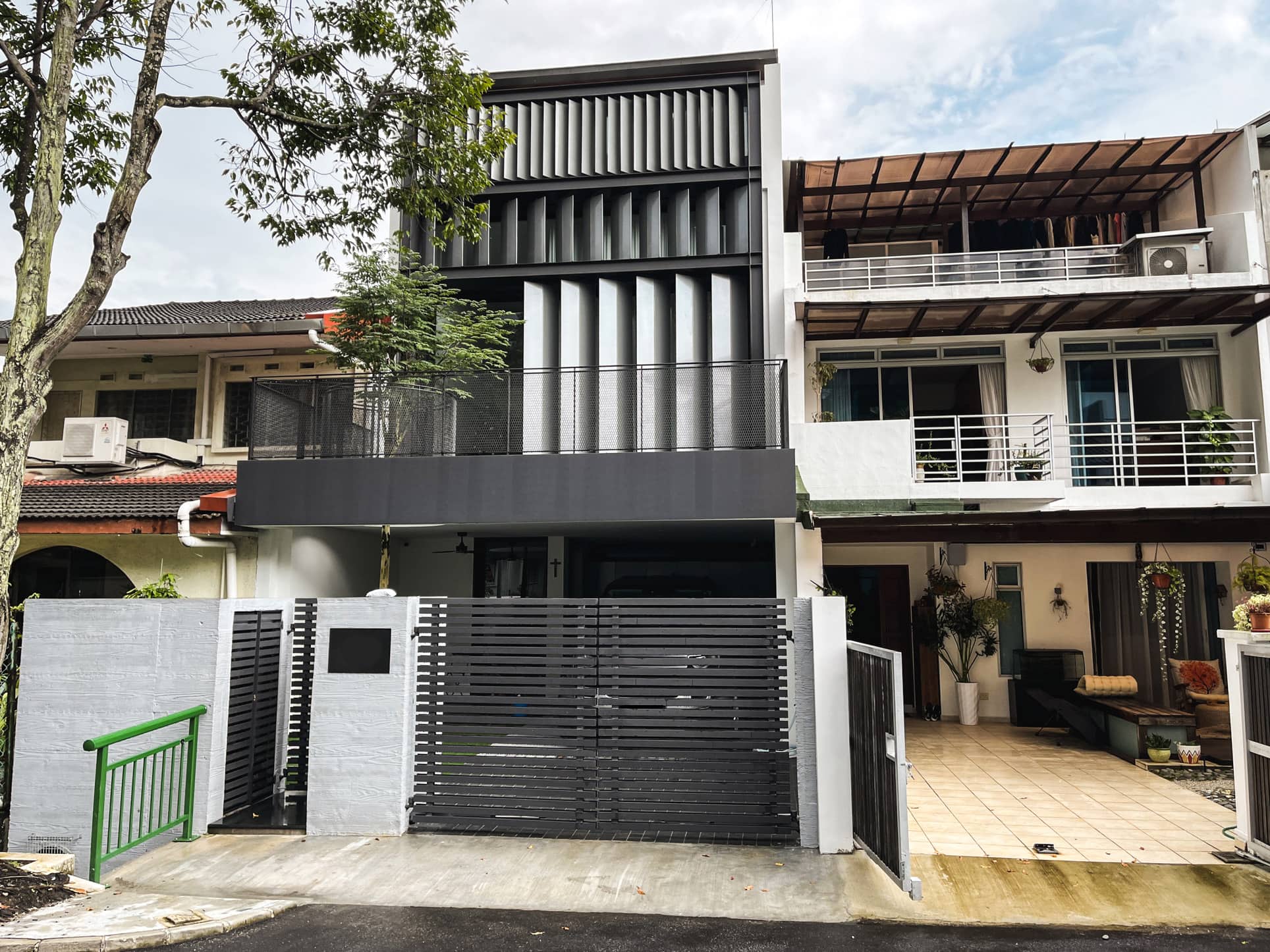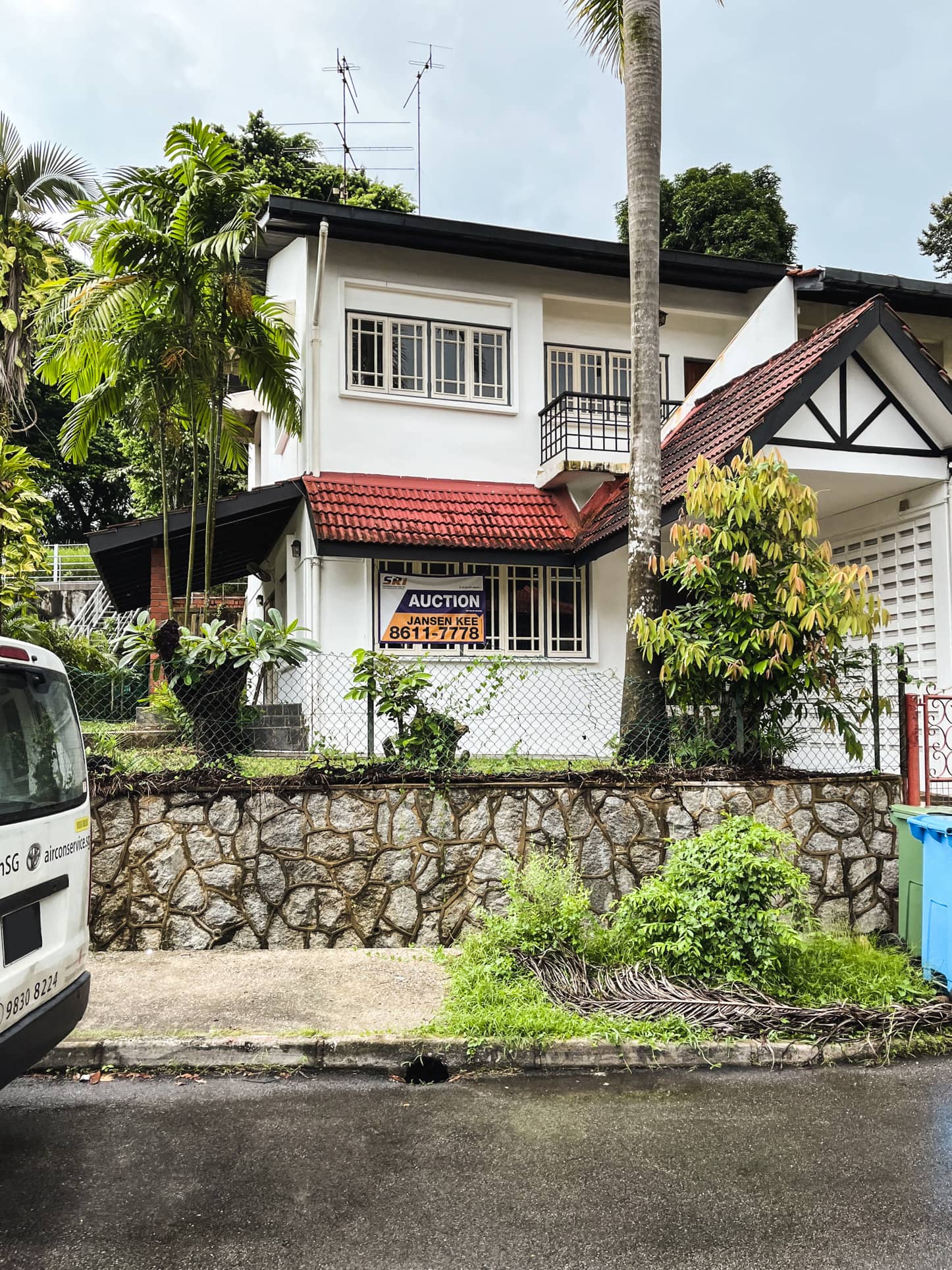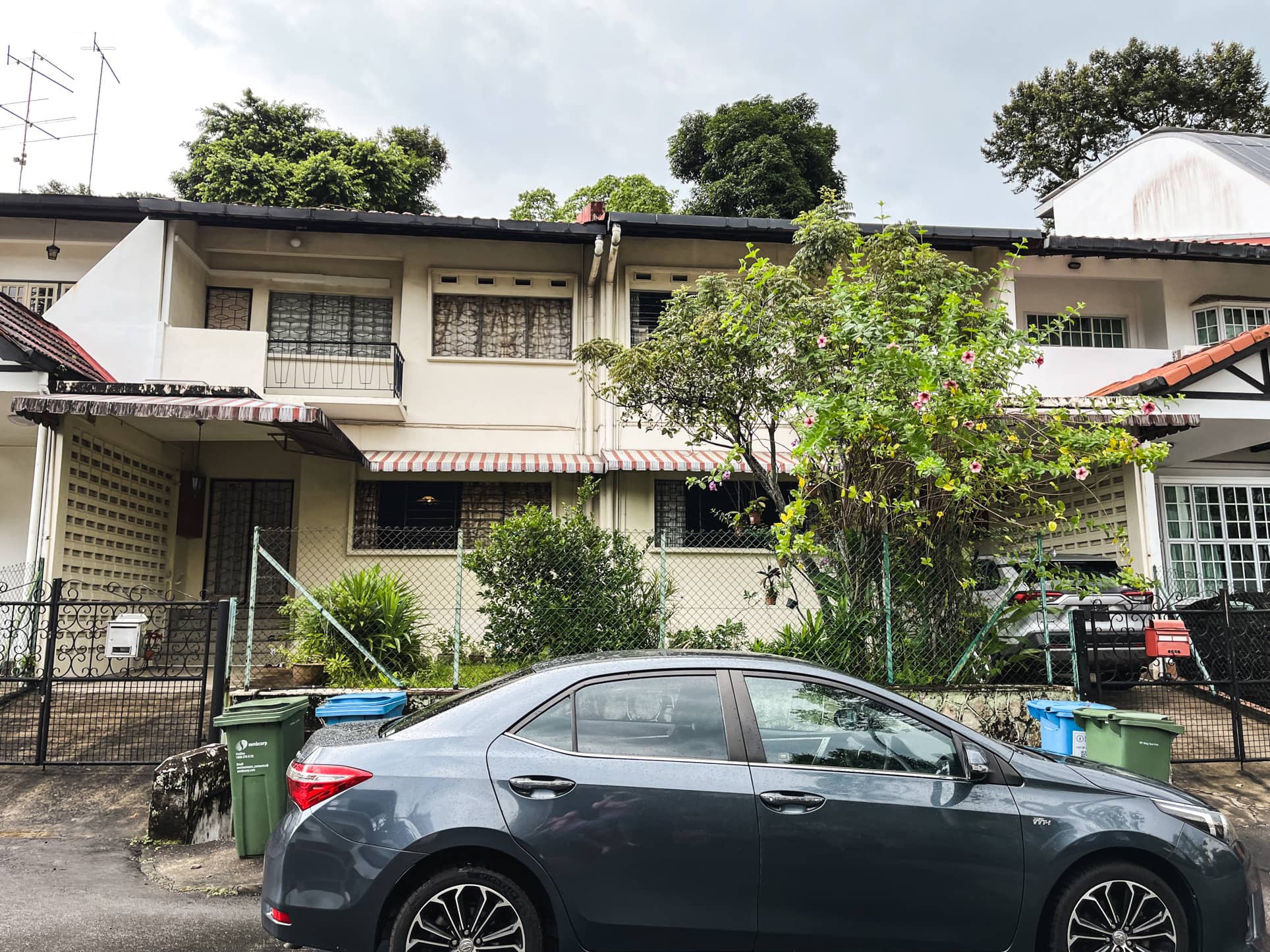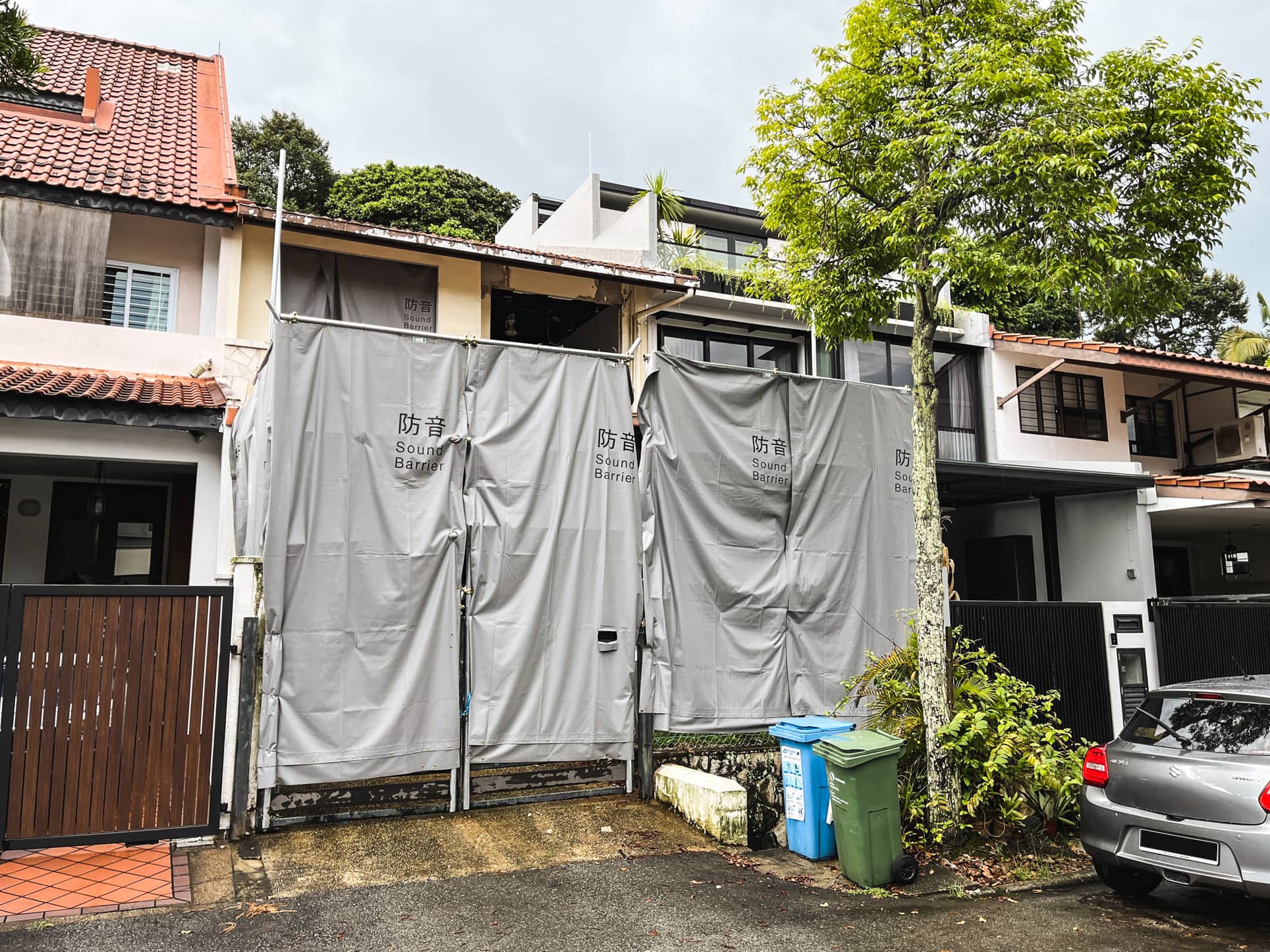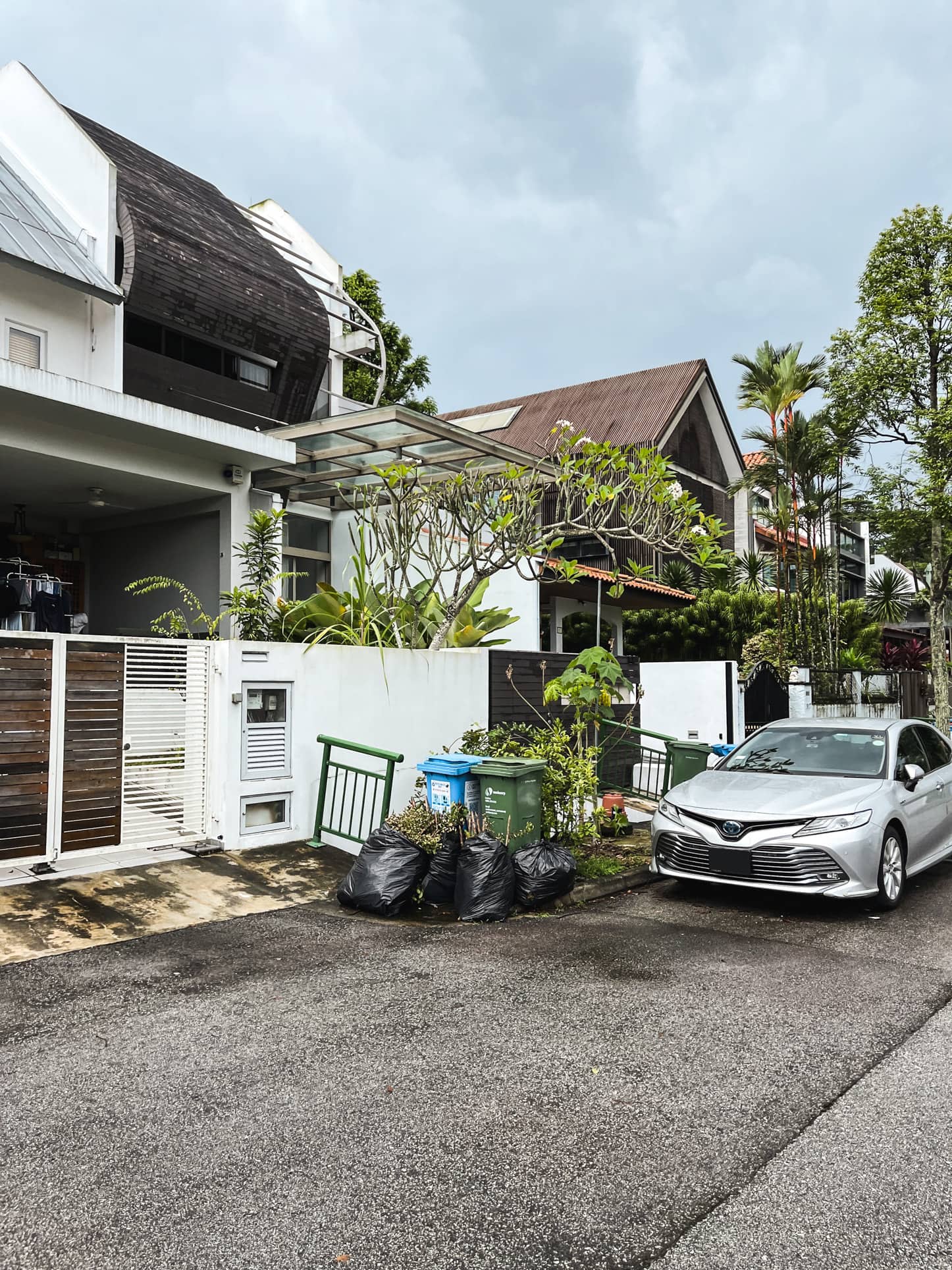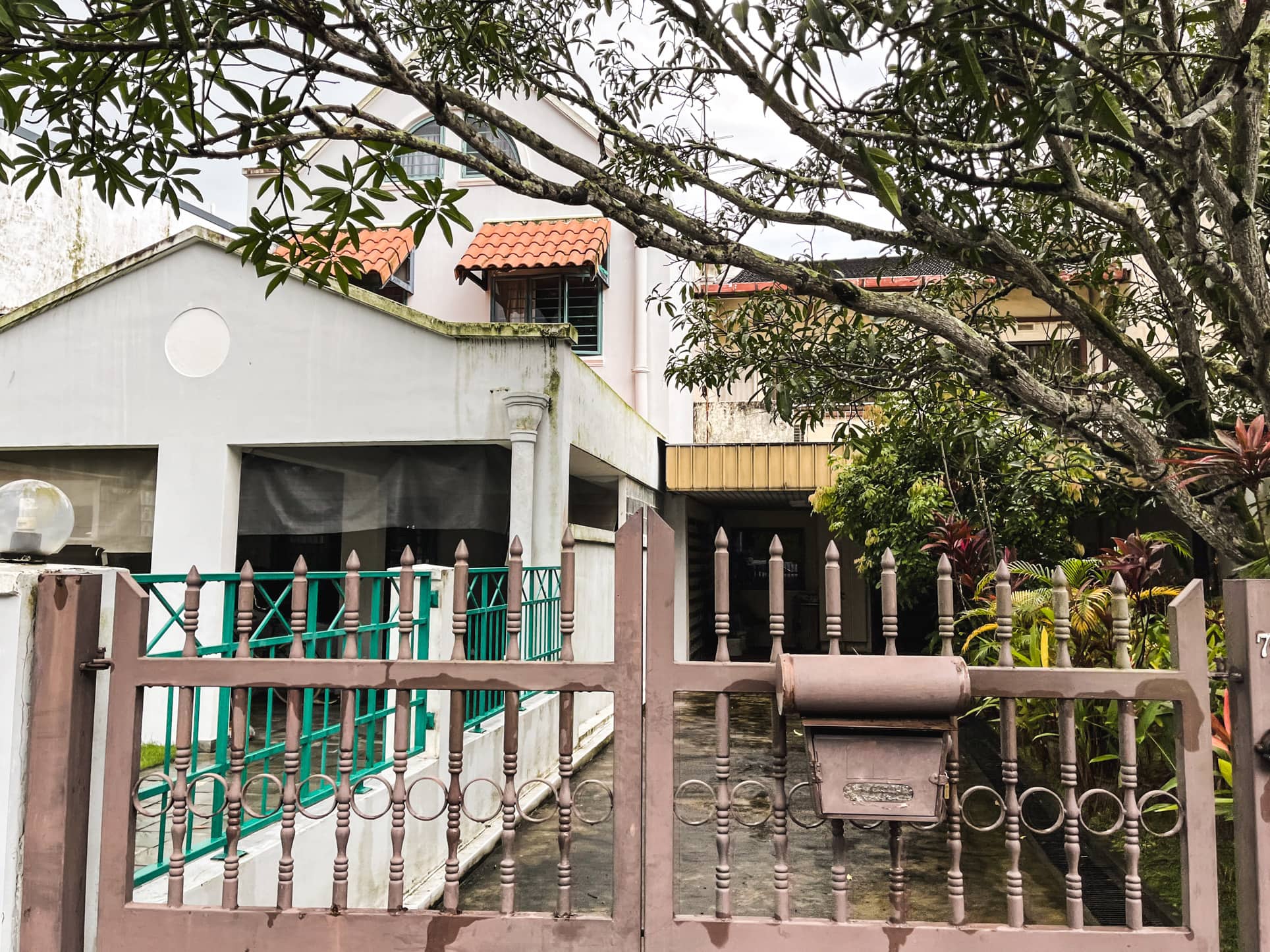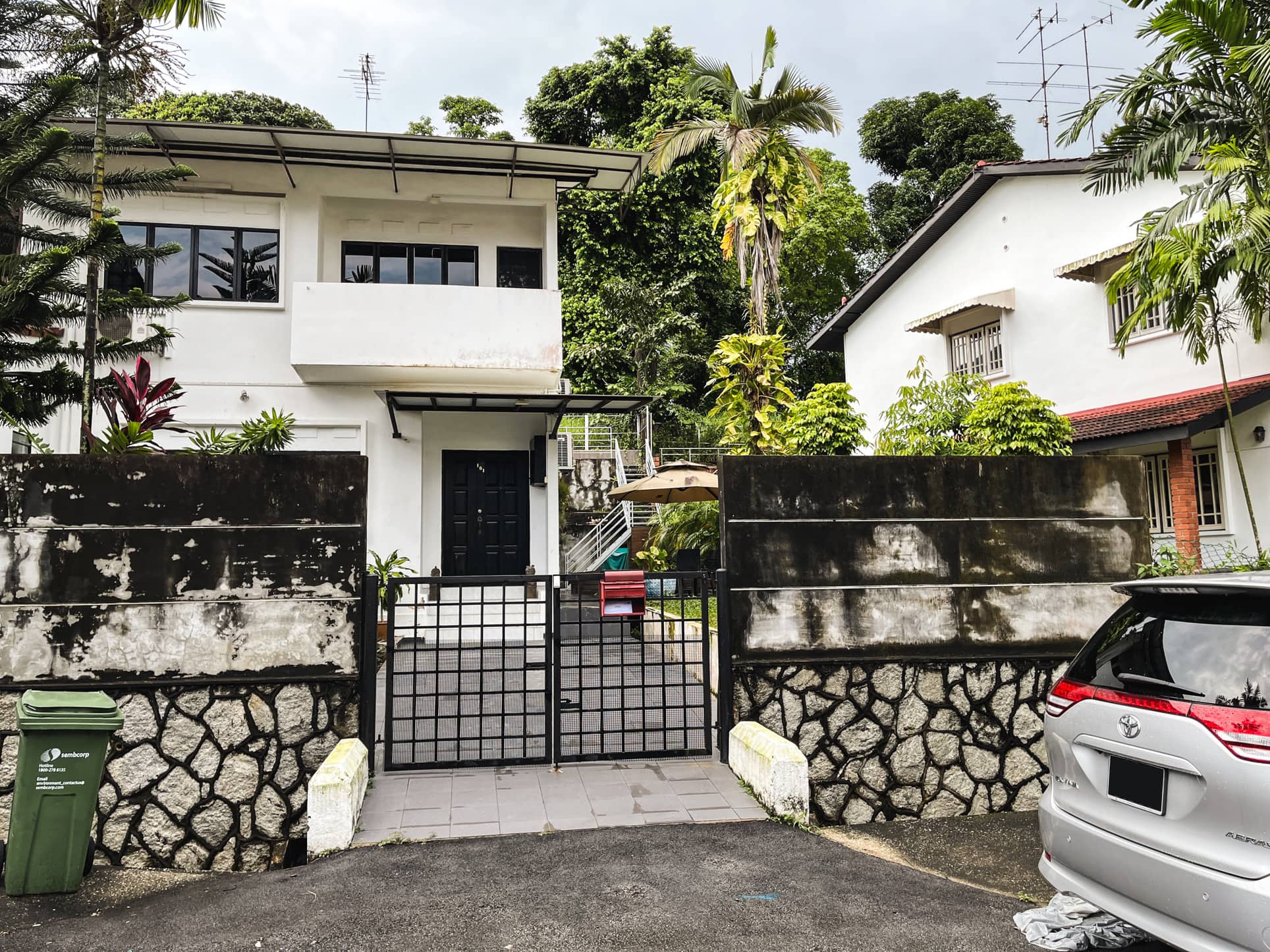 Actually, from what I could observe, Ming Teck Park appears to be in a small depression, with the areas around it slightly elevated. When touring Teachers Estate, I was informed that the area gets very humid because of the fact that it's located in a valley. I'm not sure if it was my imagination, but Ming Teck Park, despite being nowhere as sloping as Teacher's Estate, did feel more stuffy and more humid than other estates I've visited. (I walked around my flat after touring Ming Teck Park to compare and the area around my flat felt a lot windier and cooler. Having said that, I didn't do an in-depth analysis of the humidity so it could just be my subconscious prejudice!)
Read this next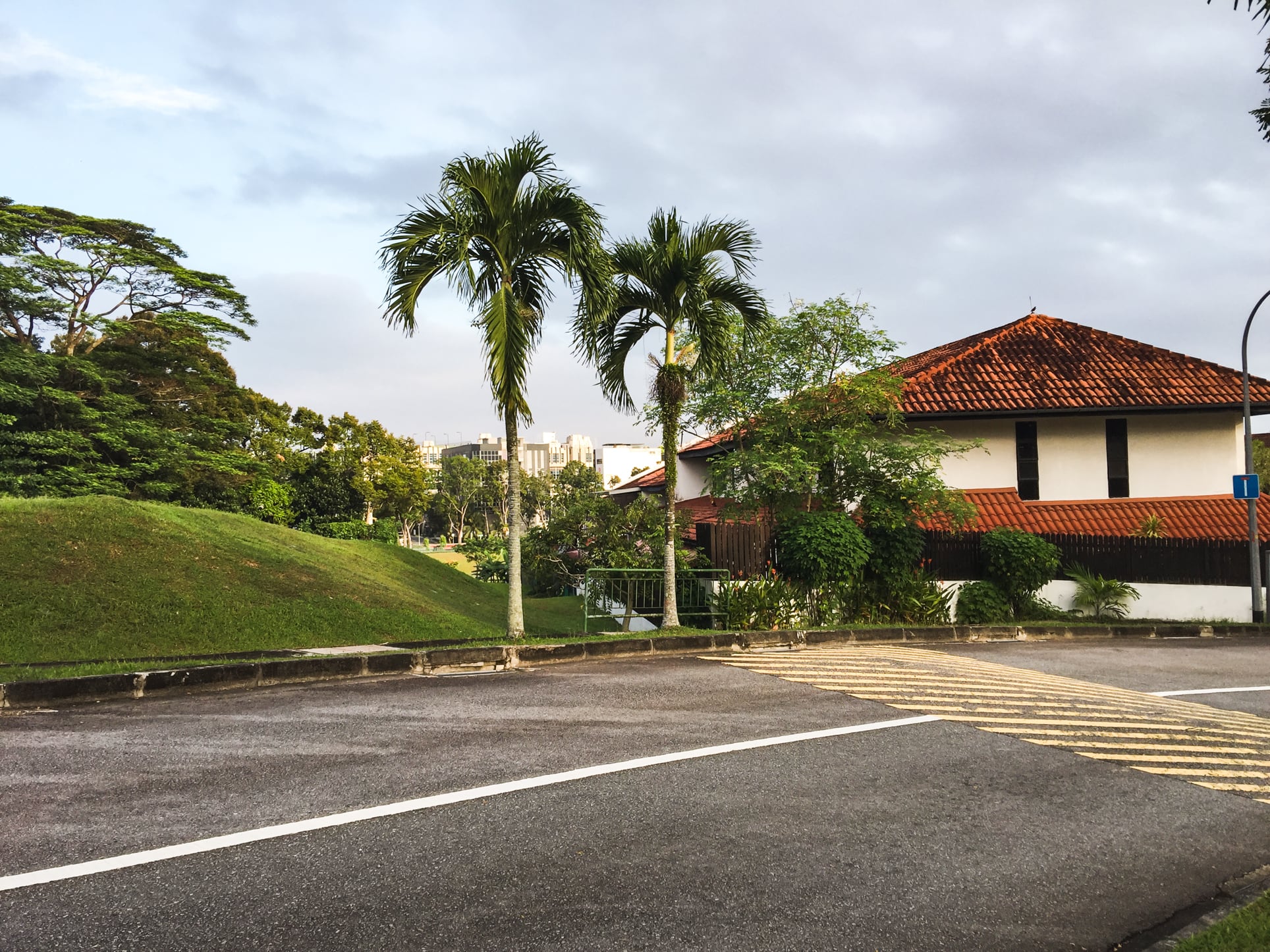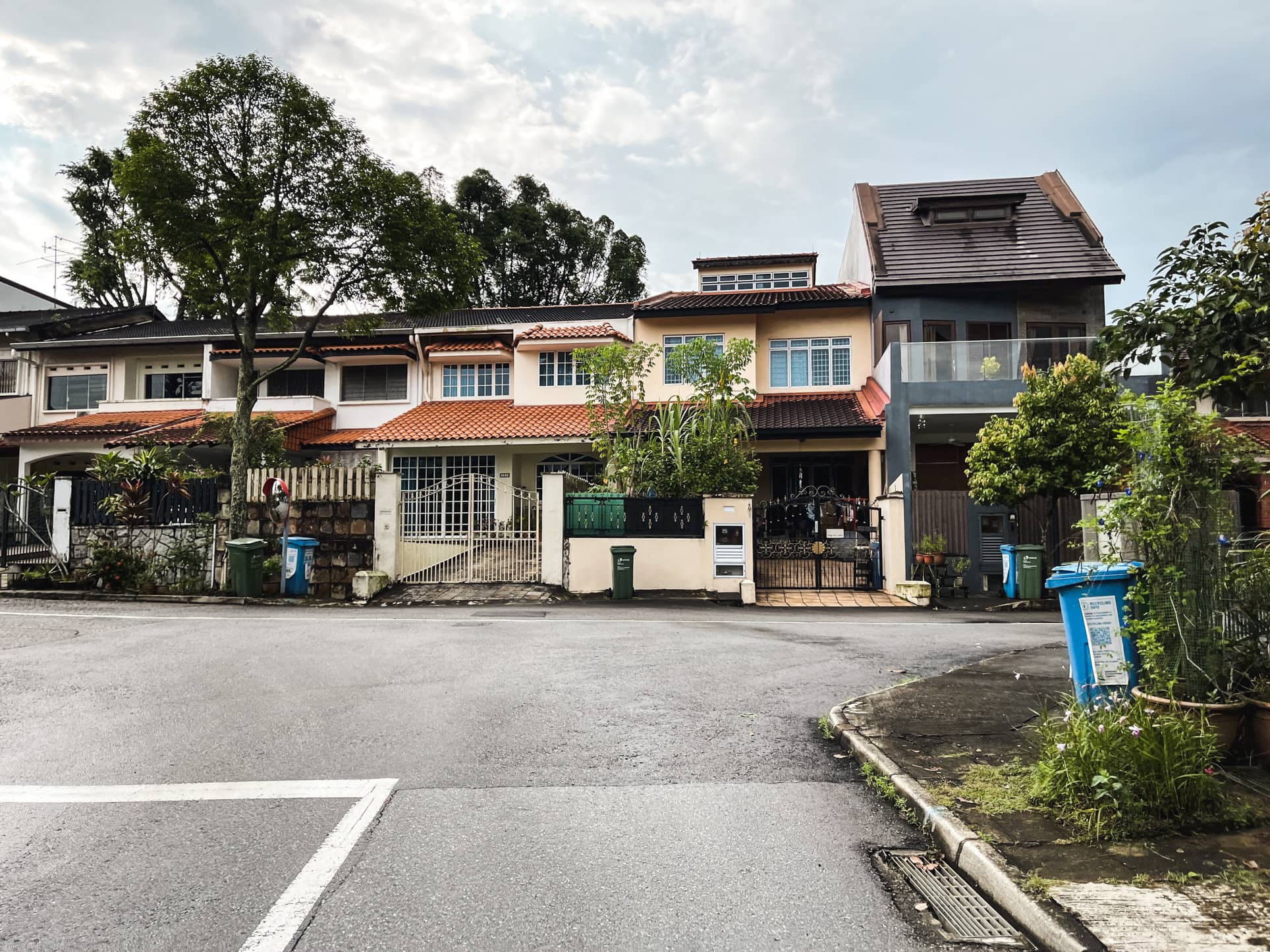 To the right, not captured in this shot, is a nice large open space which is one of the most attractive things about this estate. (The open space is just slightly below this road, so I guess at least one end of Ming Teck Park isn't elevated land. i.e. not a full valley.)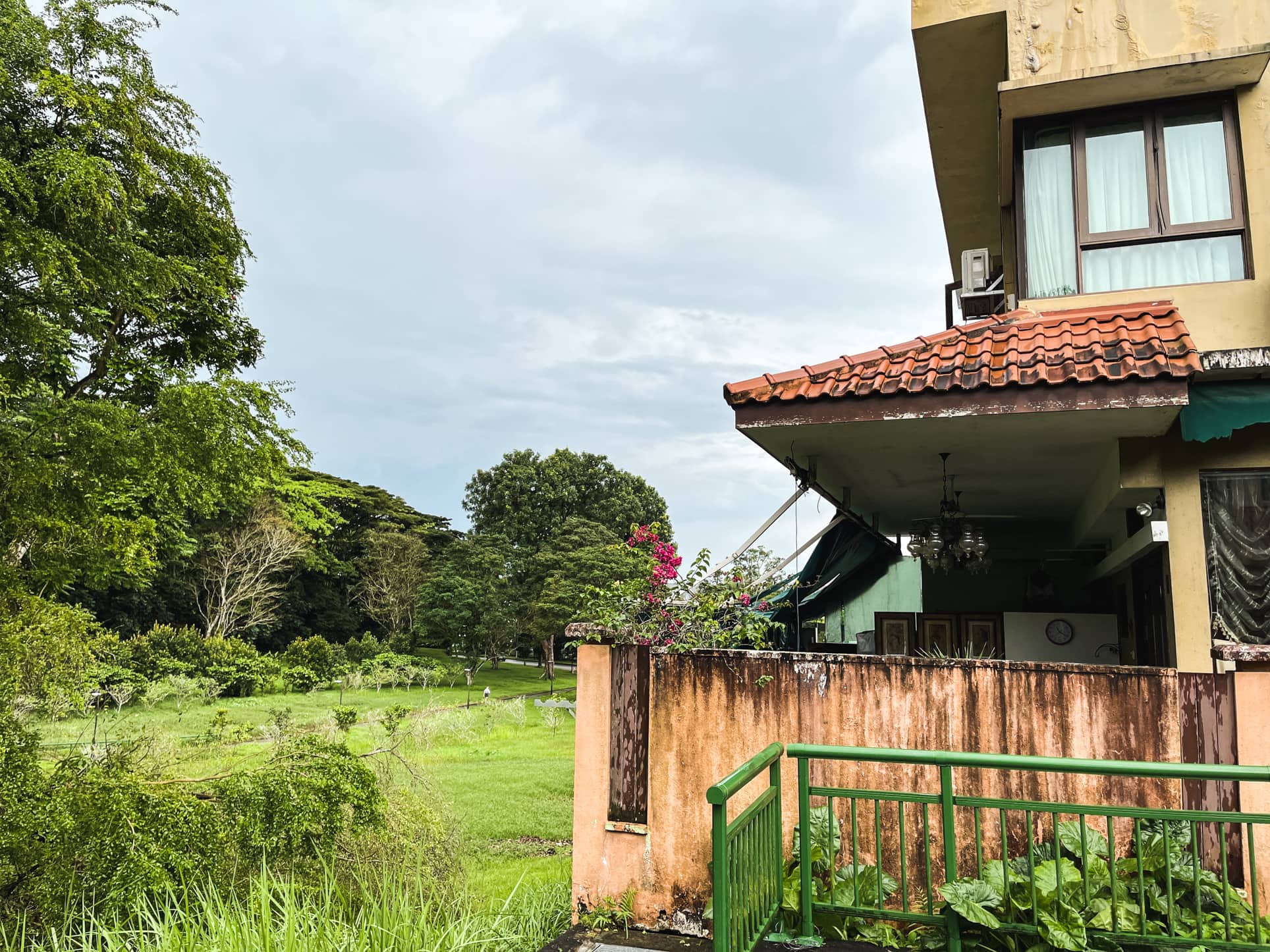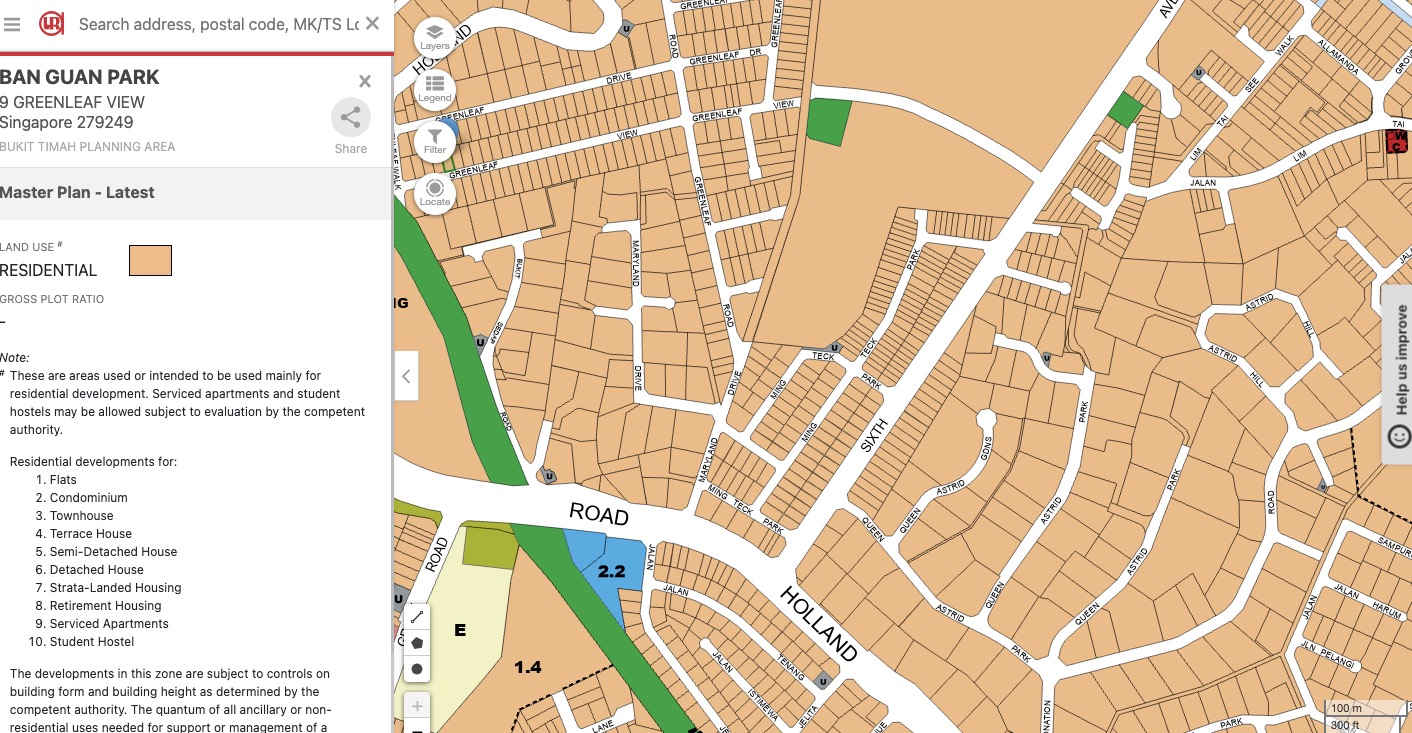 Sadly, as you can see, like most of Singapore, the open spaces aren't here to stay as they're zoned residential. But, for now, the residents of Ming Teck Park do enjoy a very nice environment.
I will take a walk over to the green space later to see where the path leads (the one the person is walking on, in my previous photo) but, for now, let's finish our look at the houses at Ming Teck Park.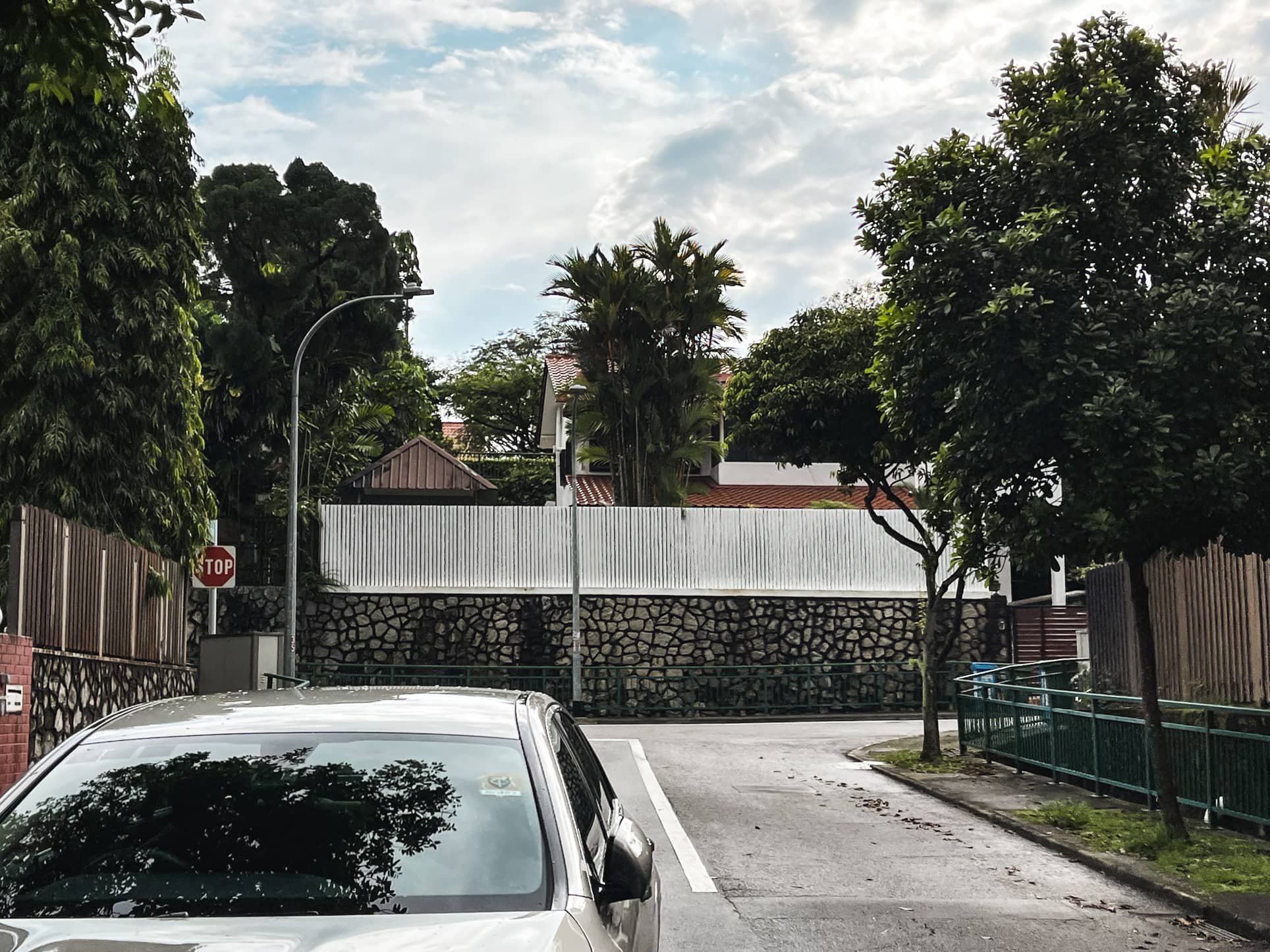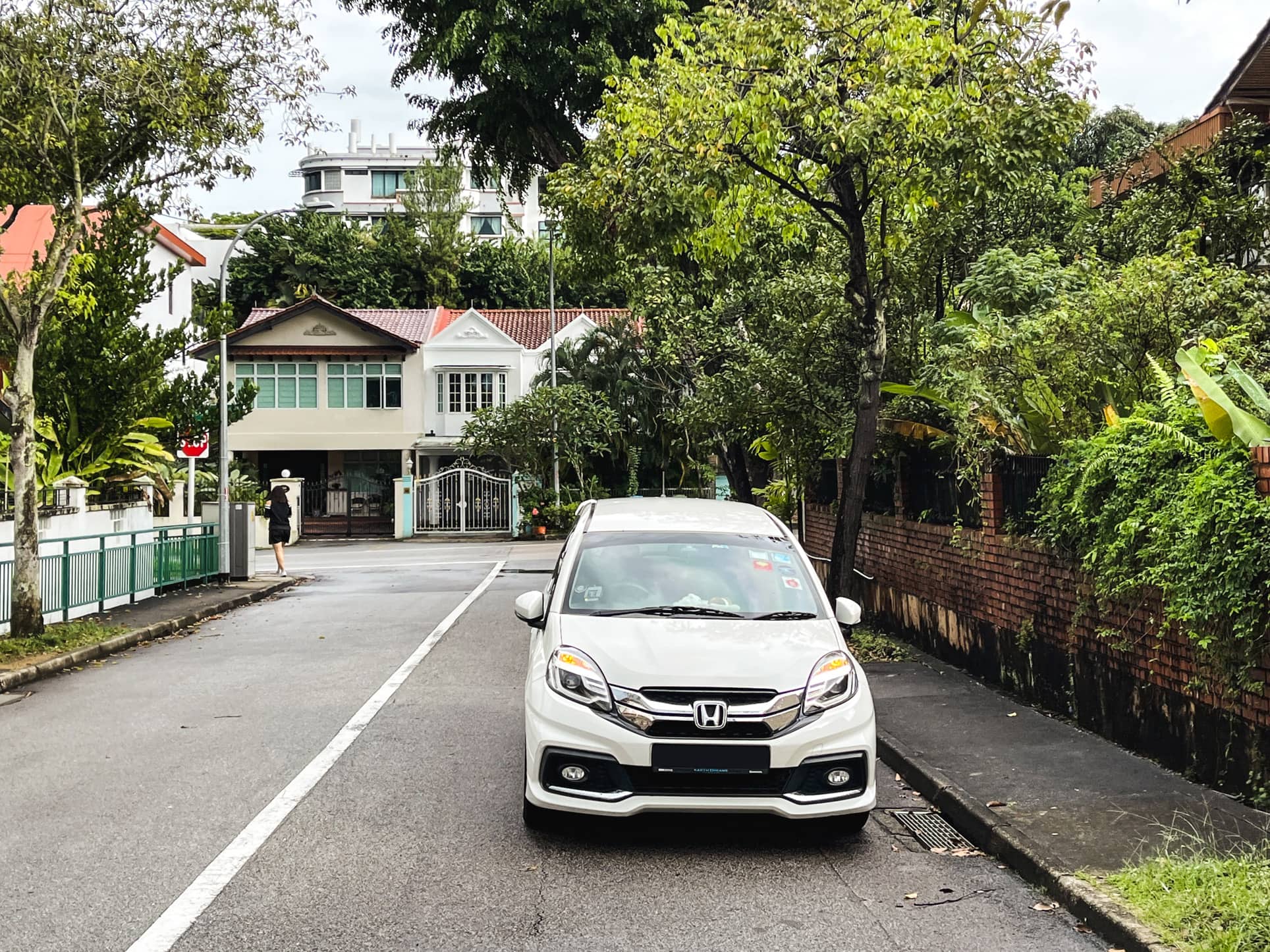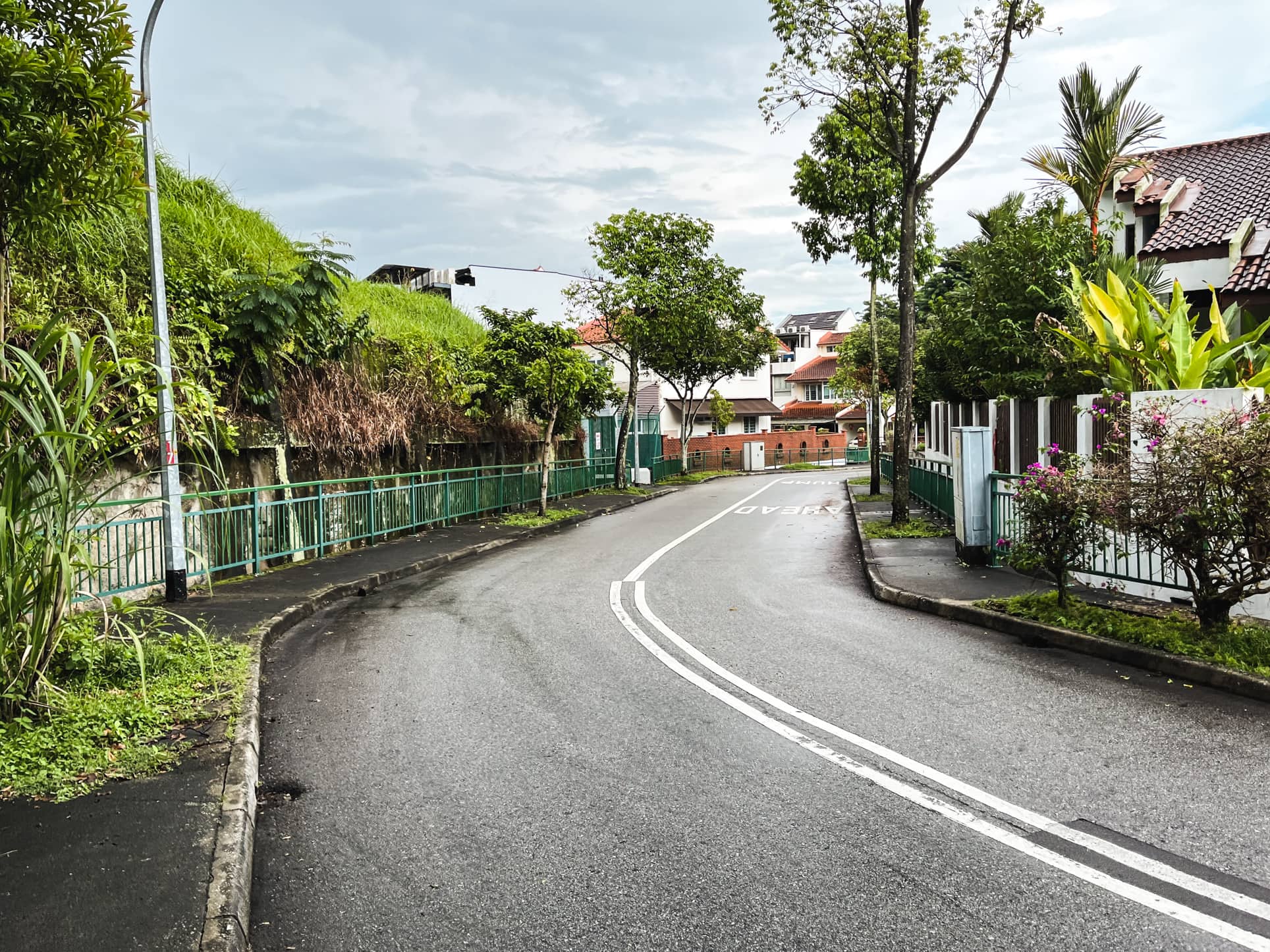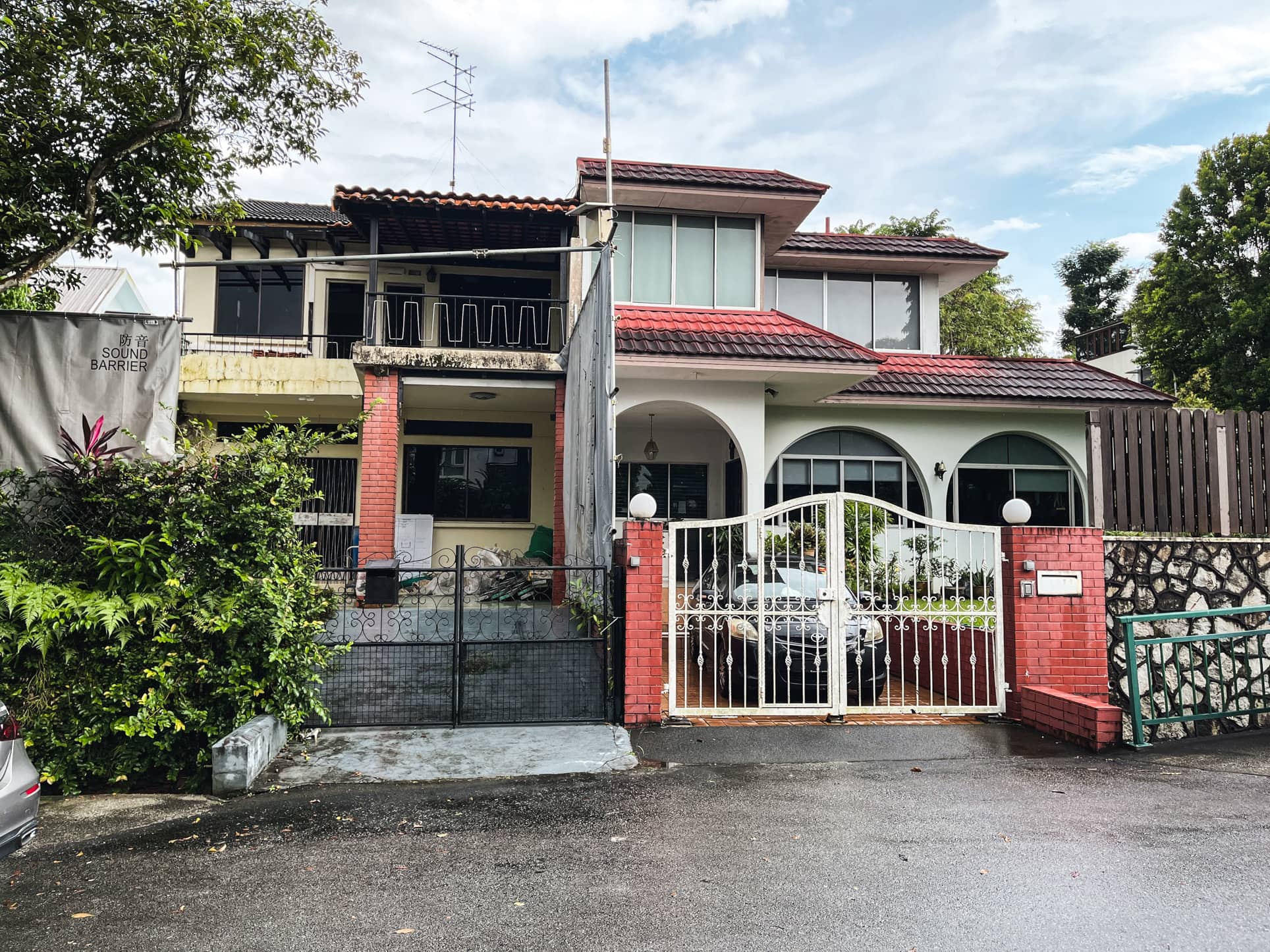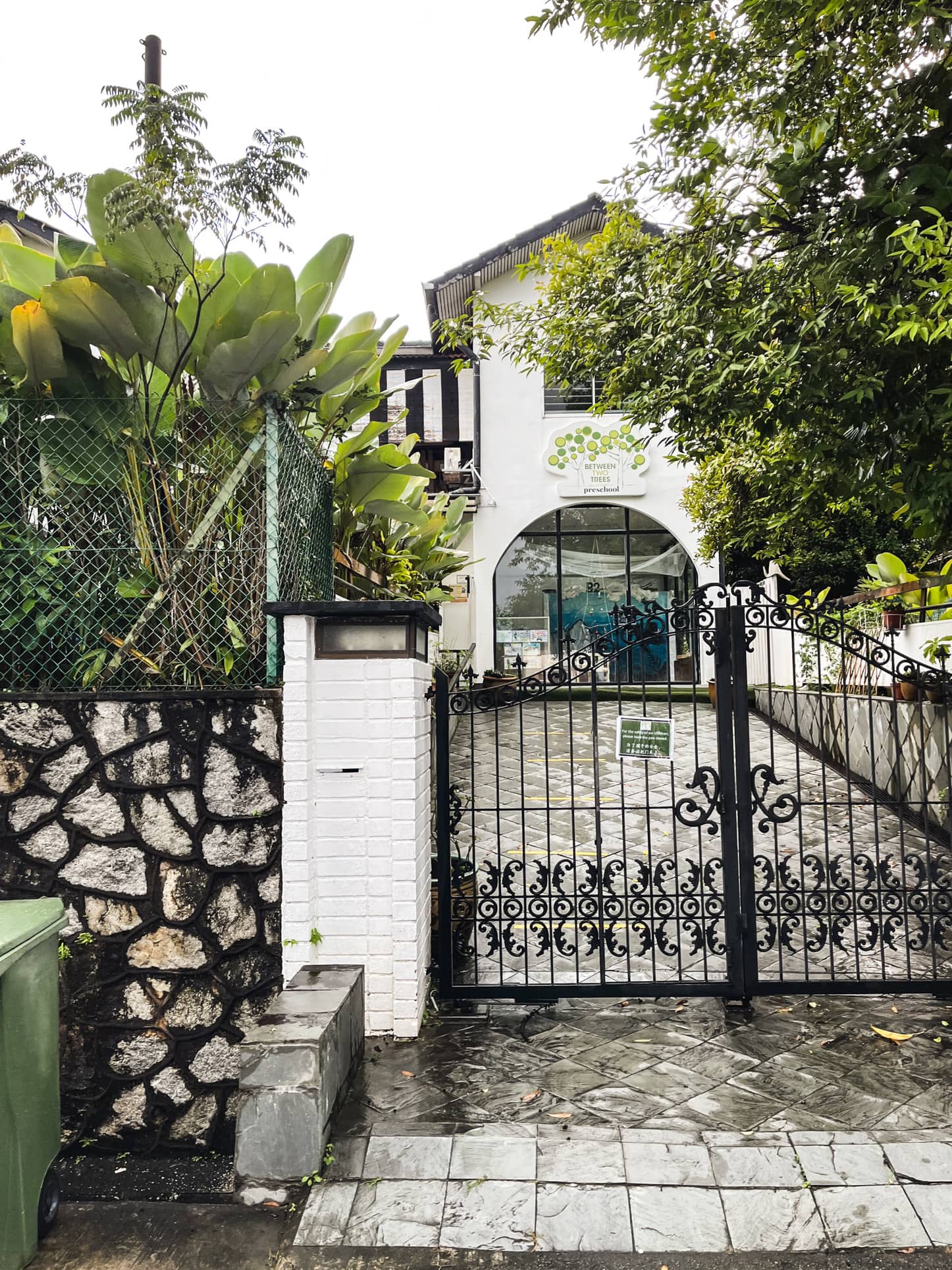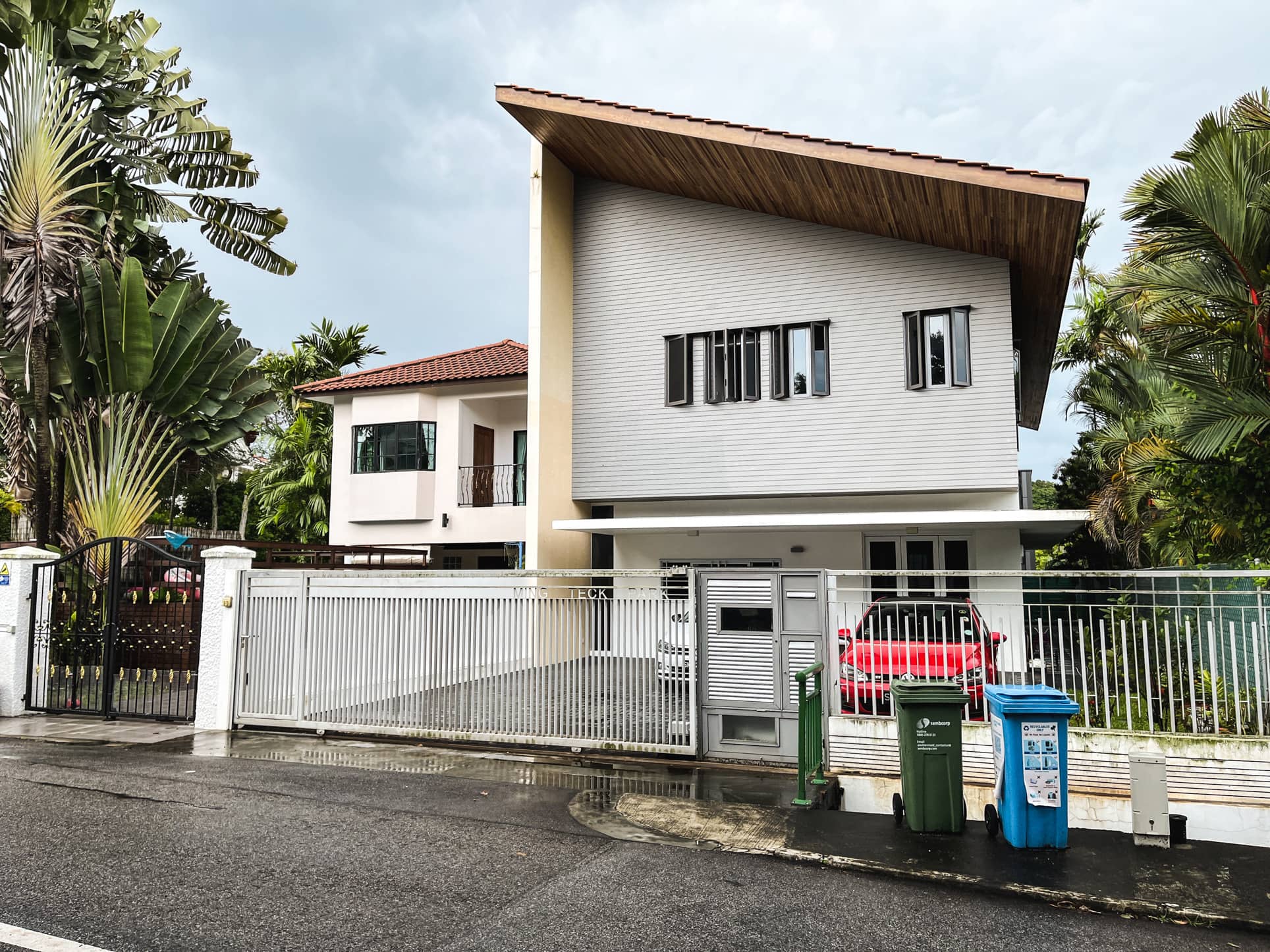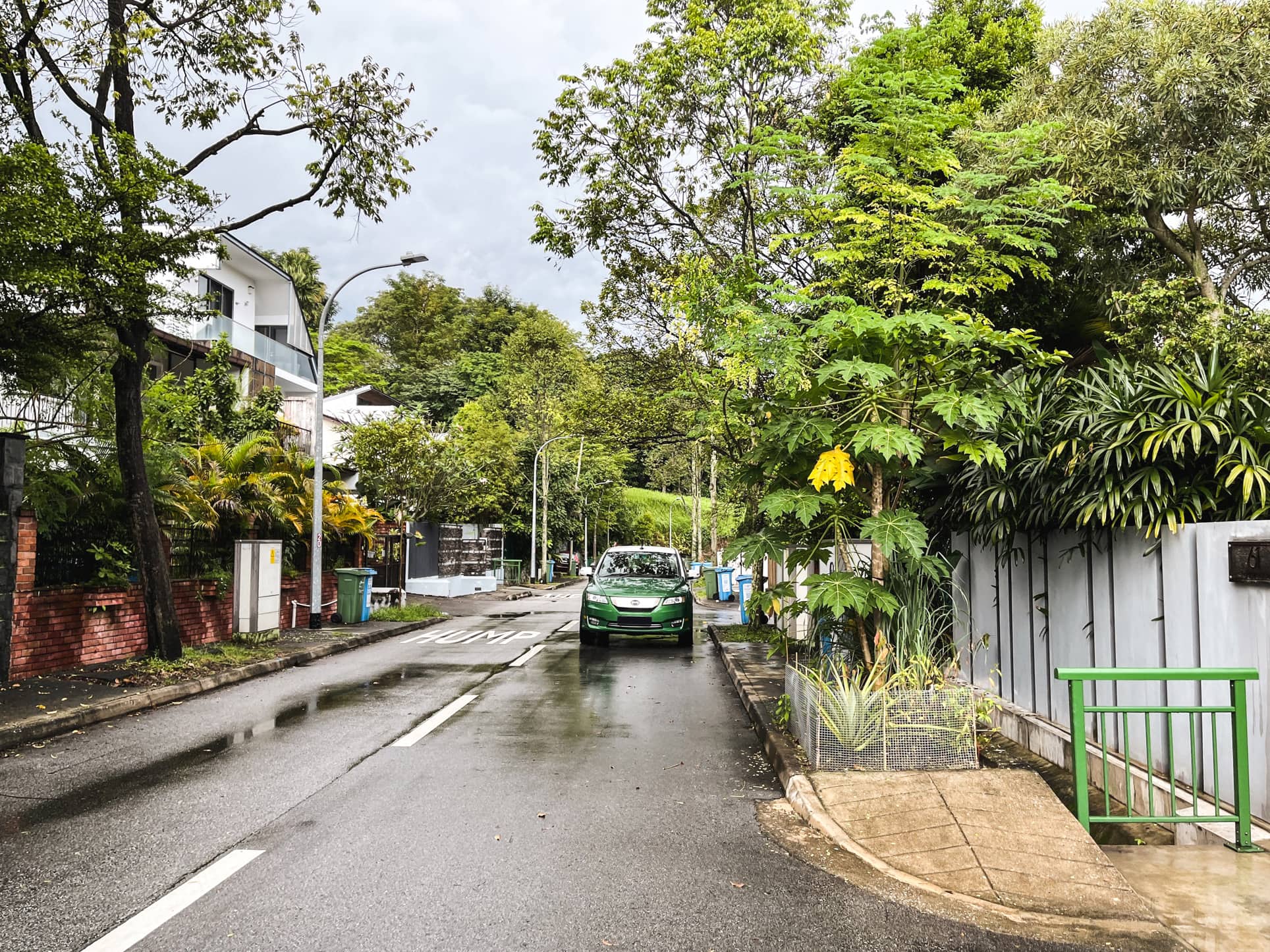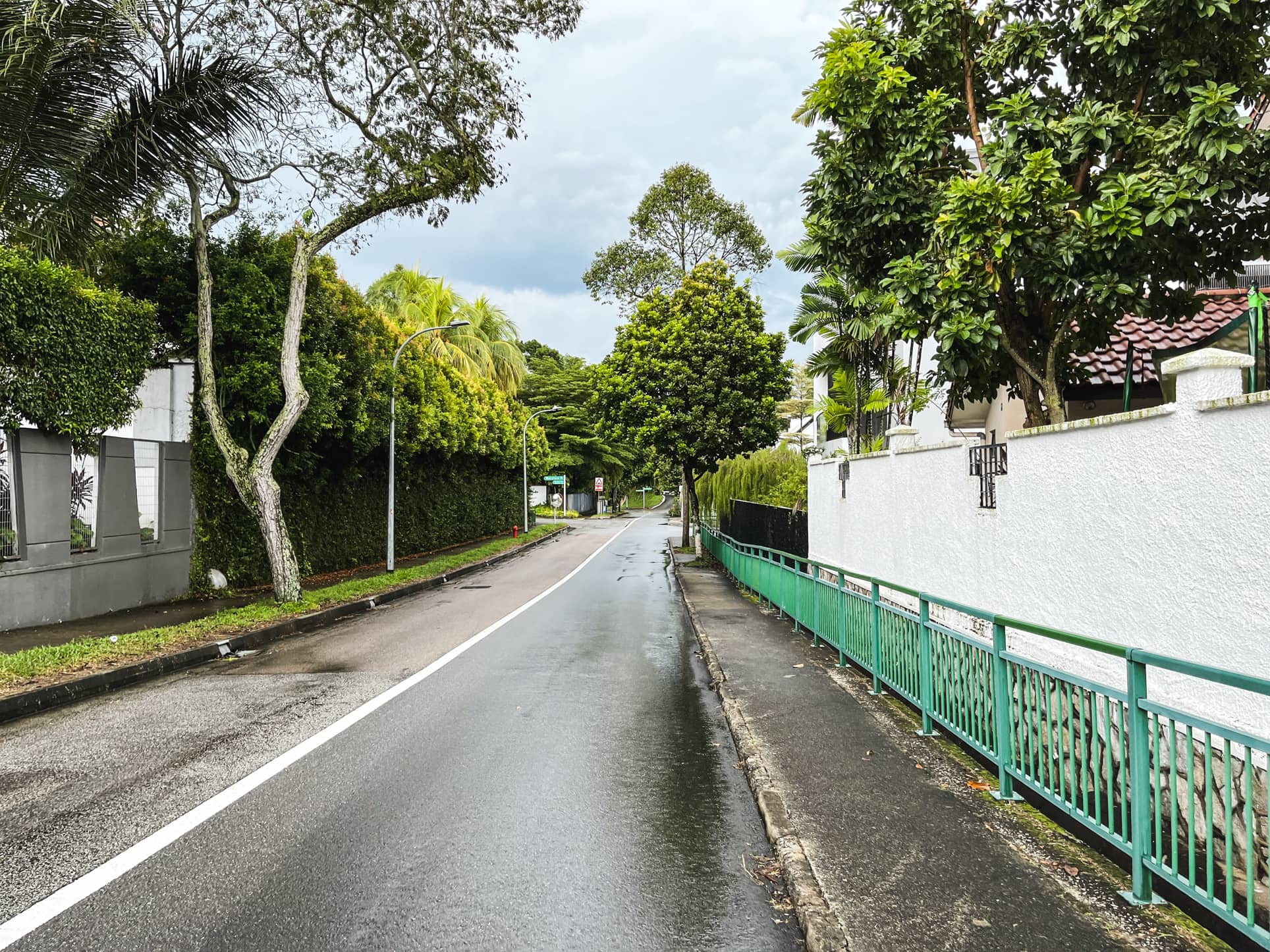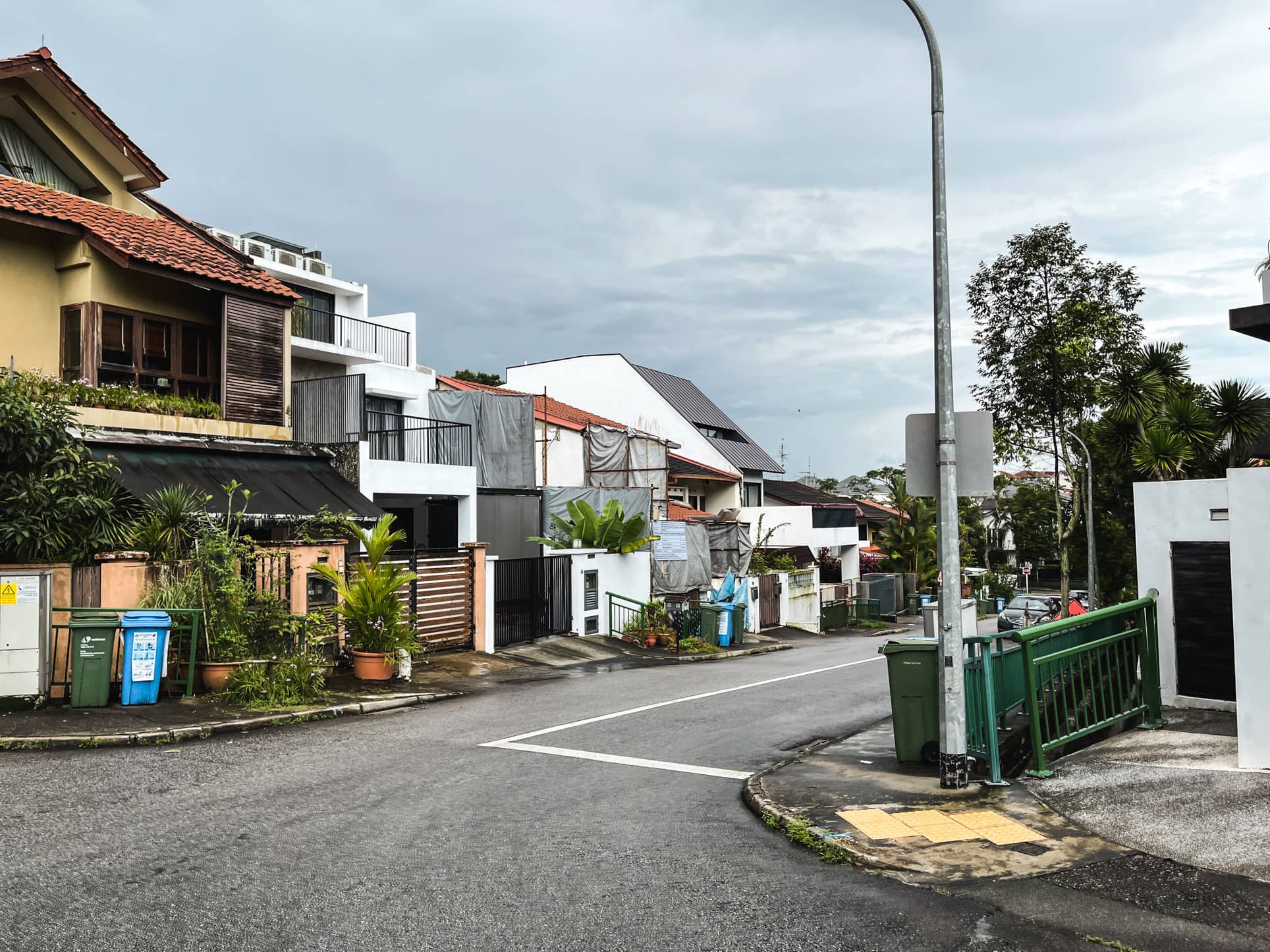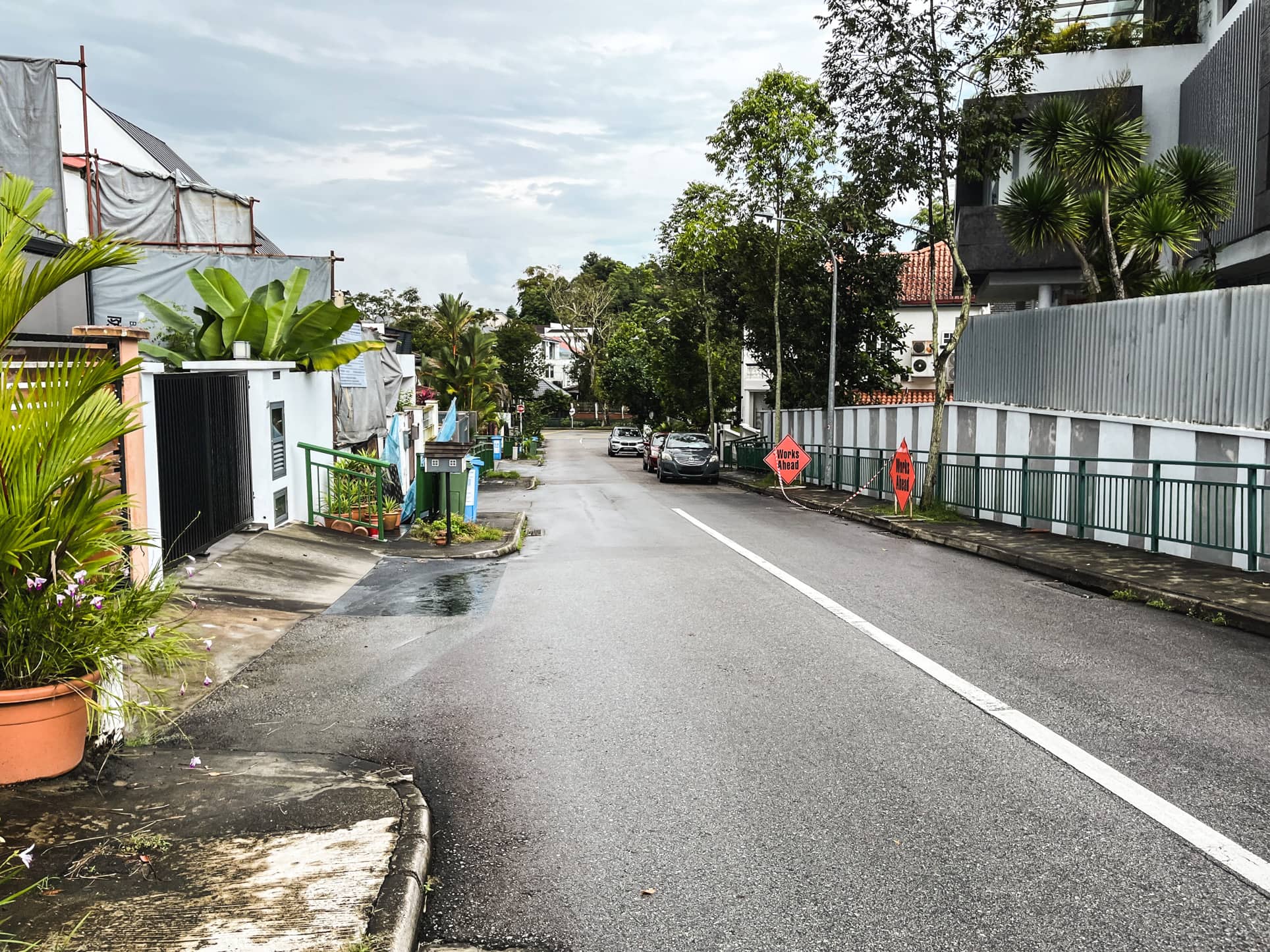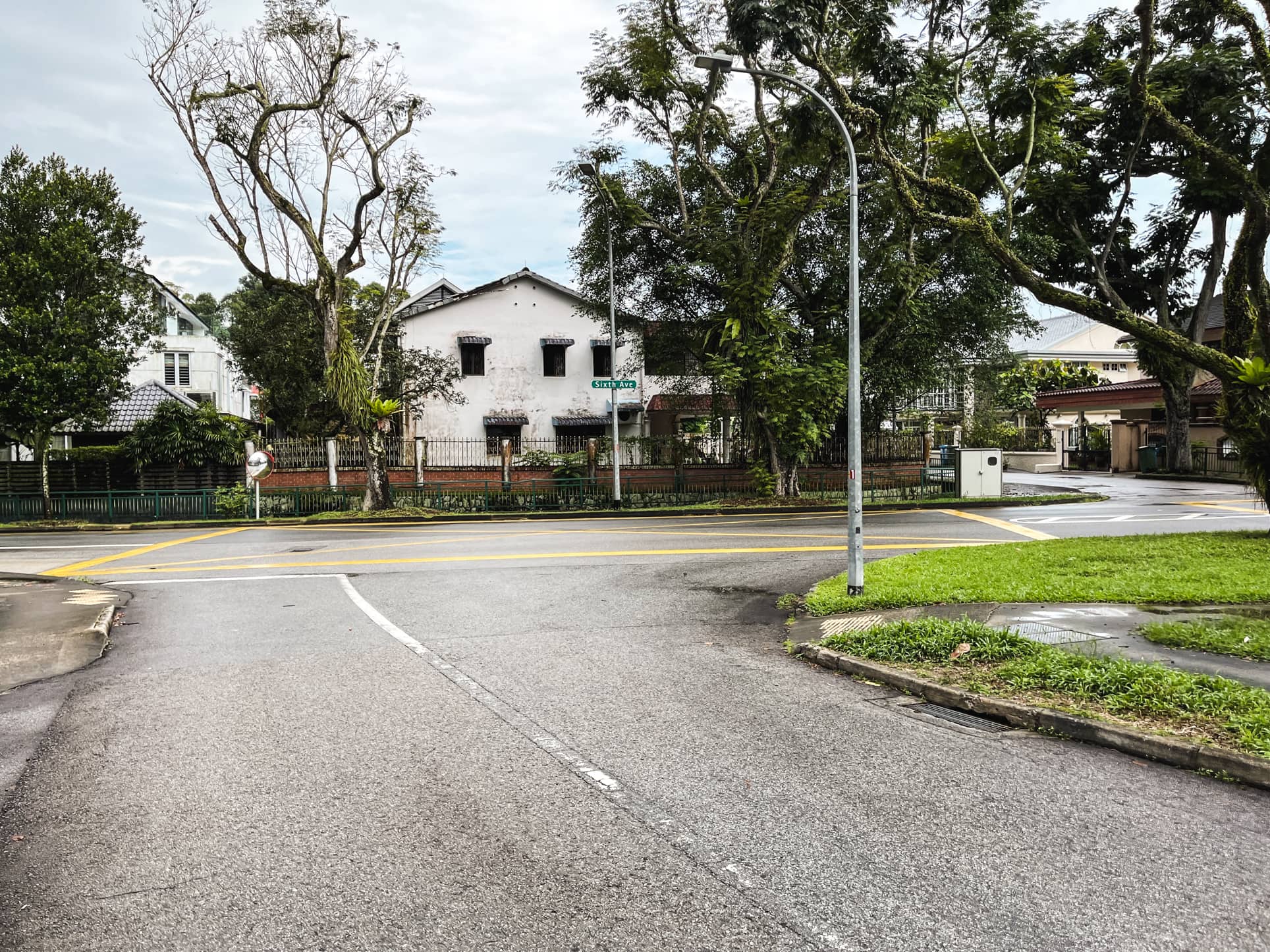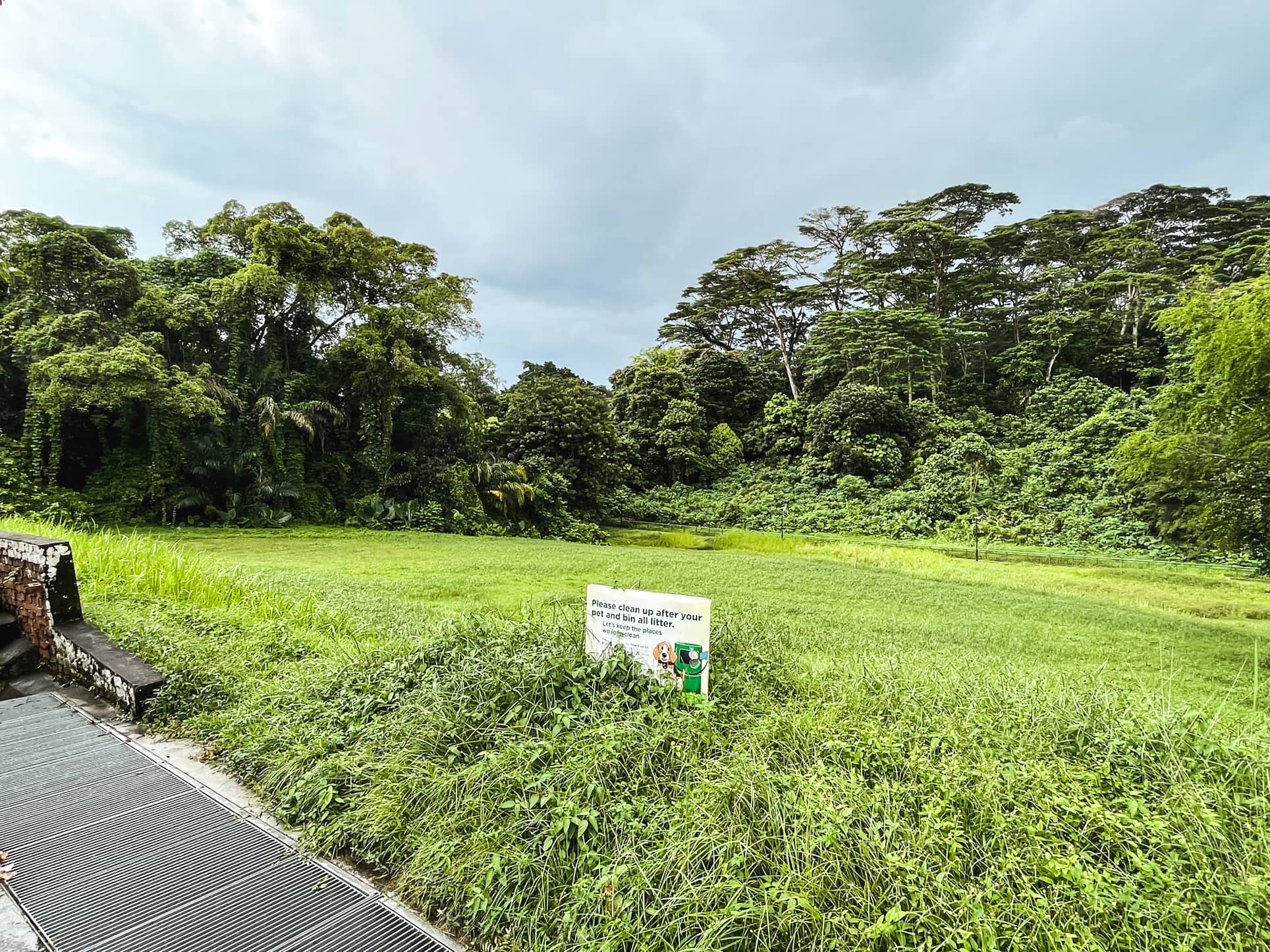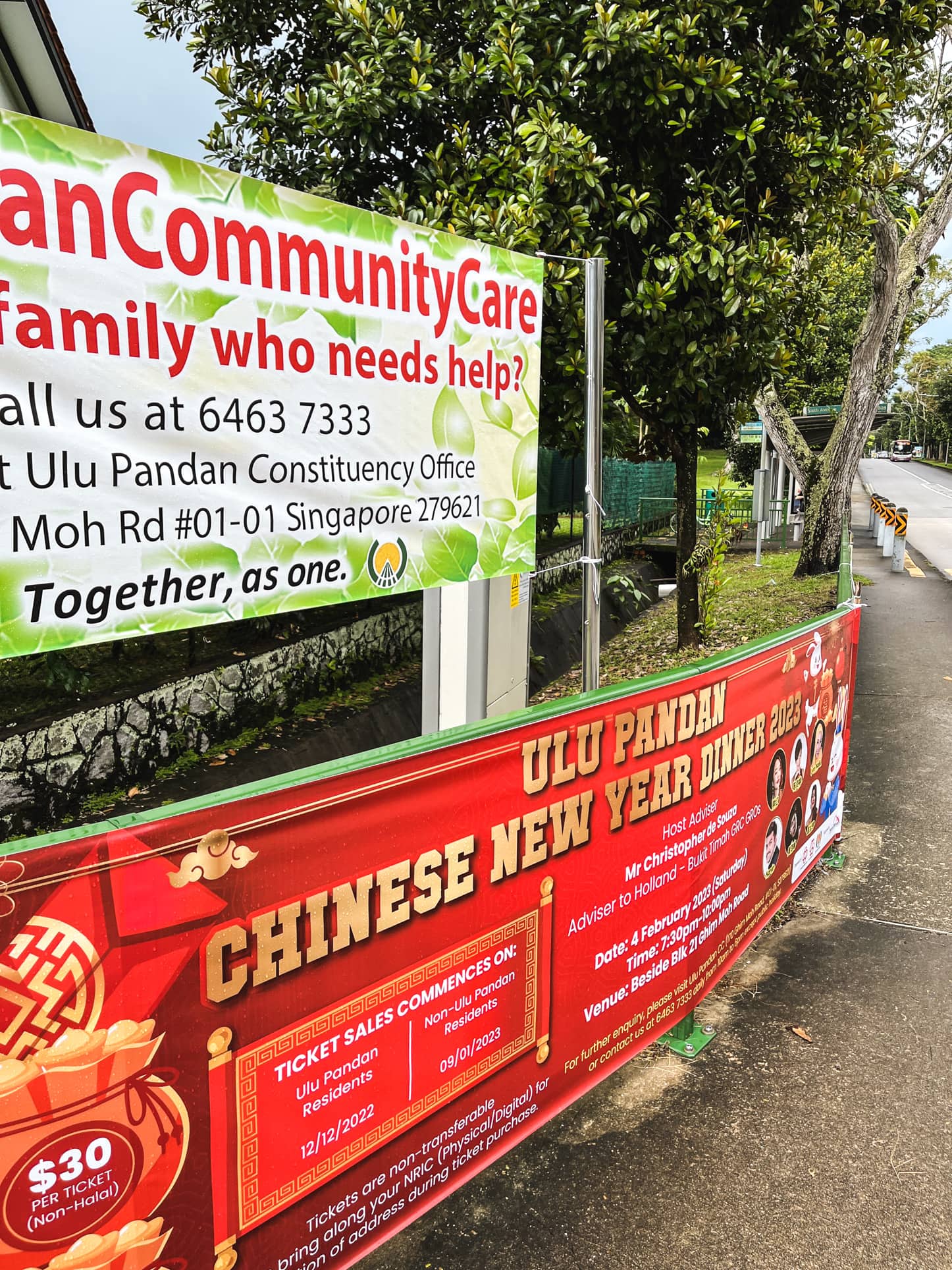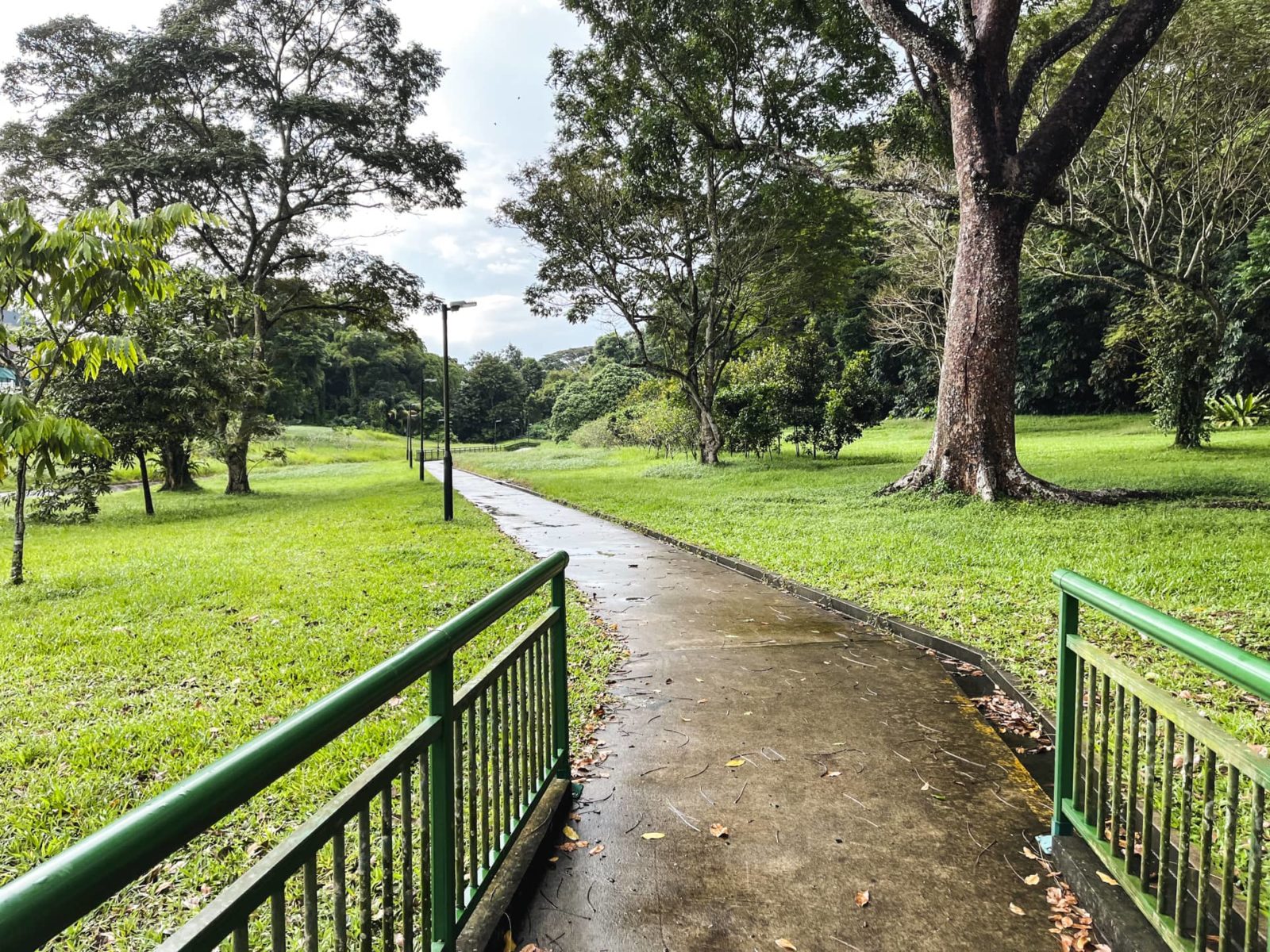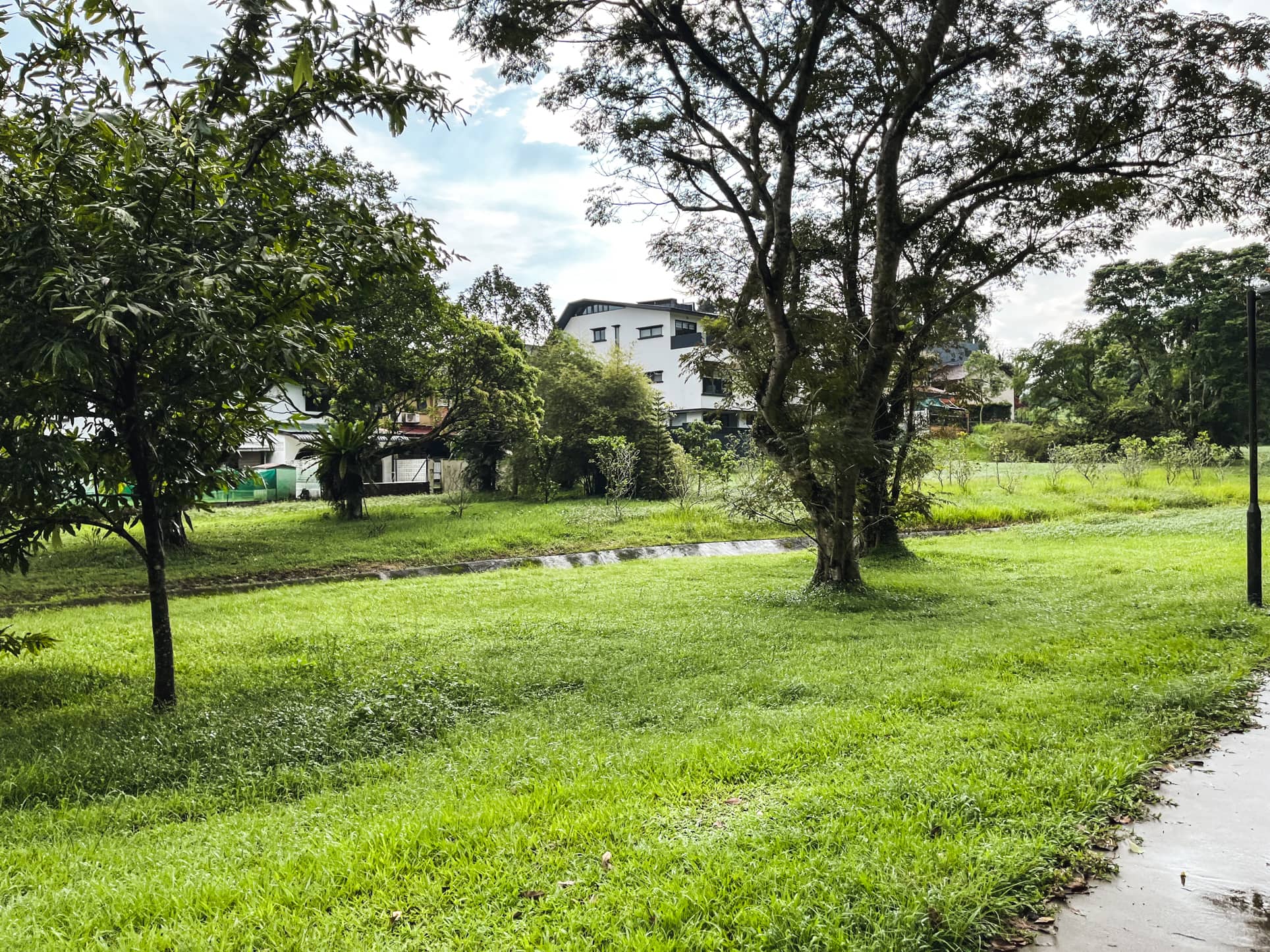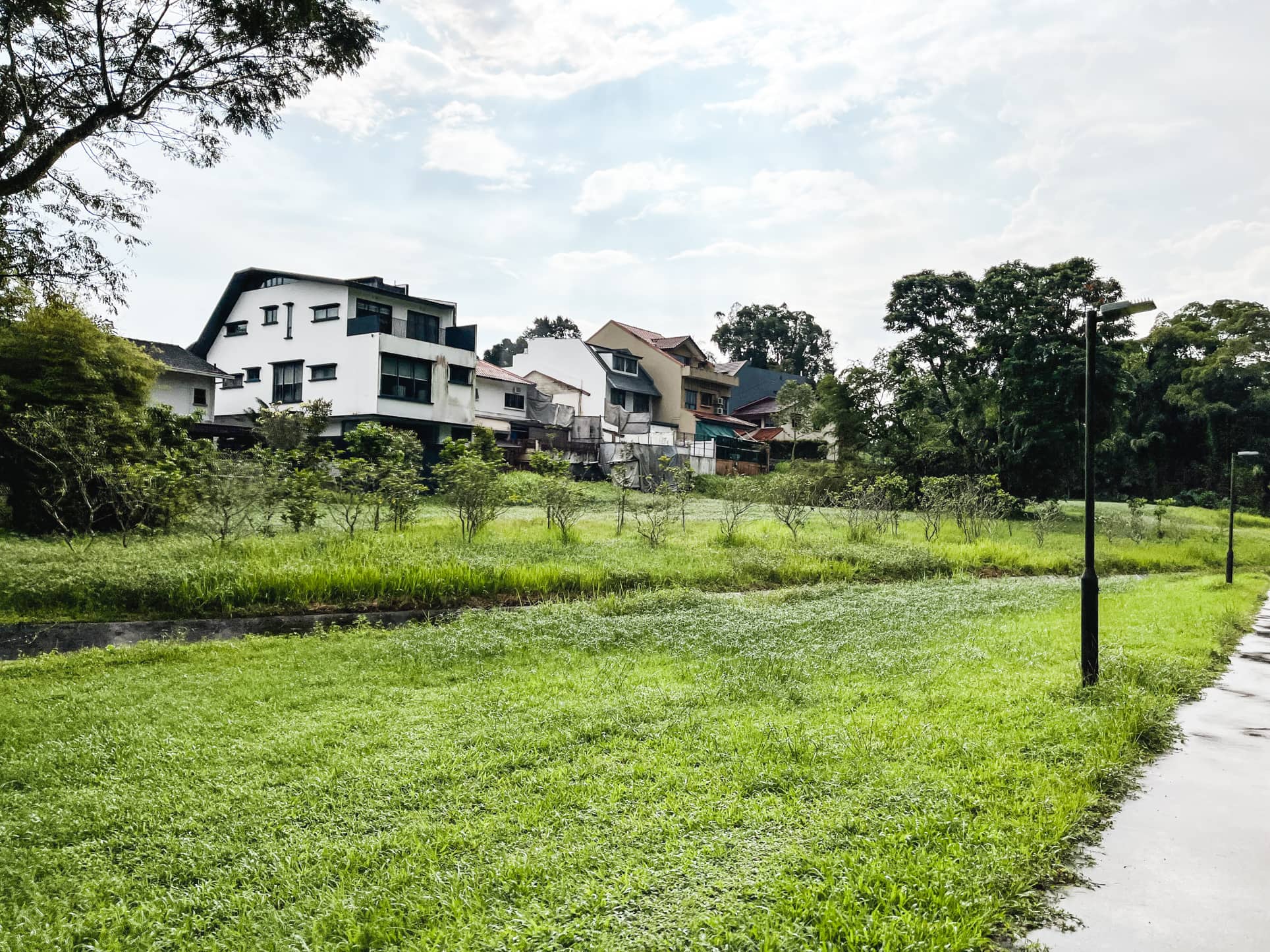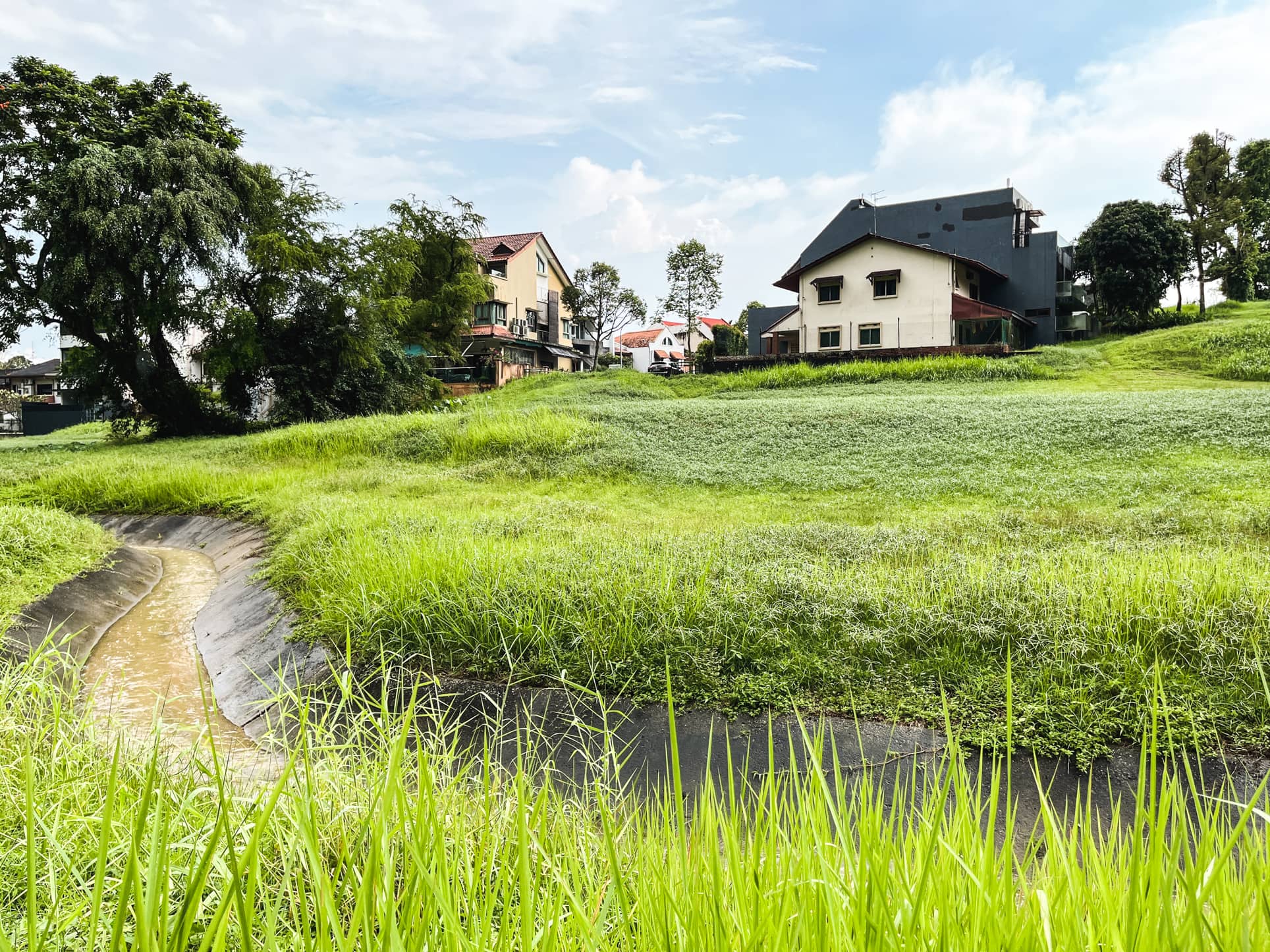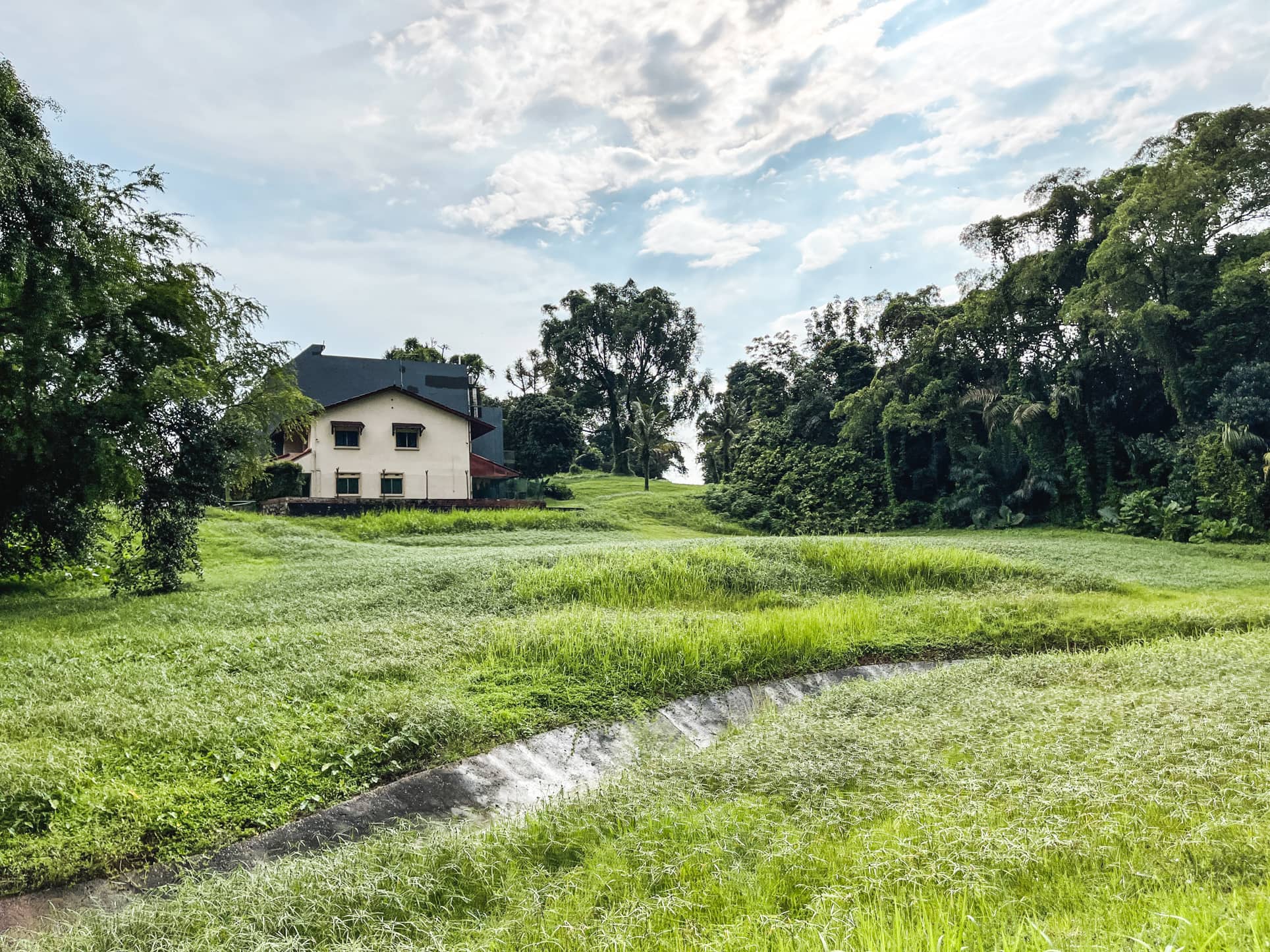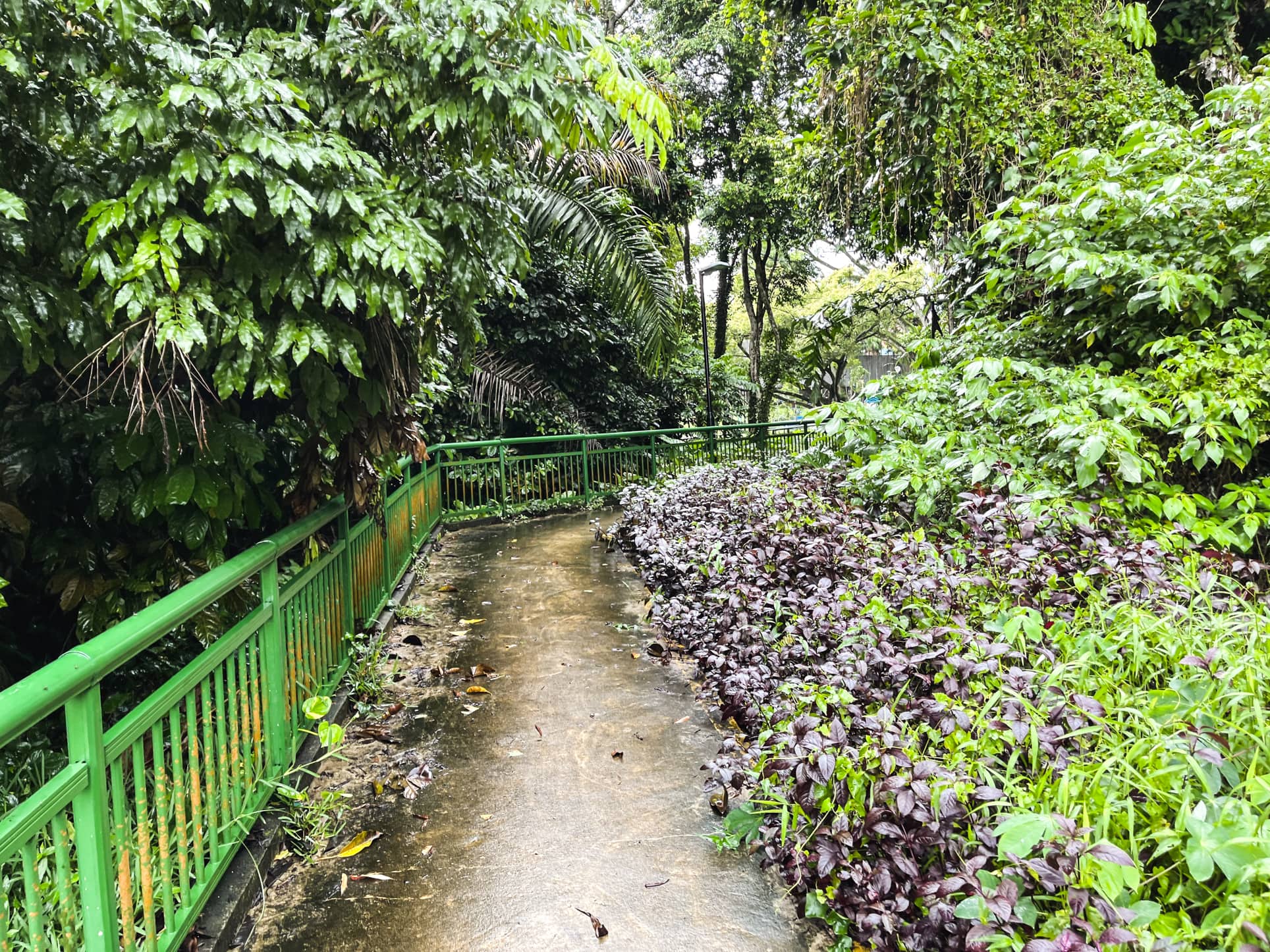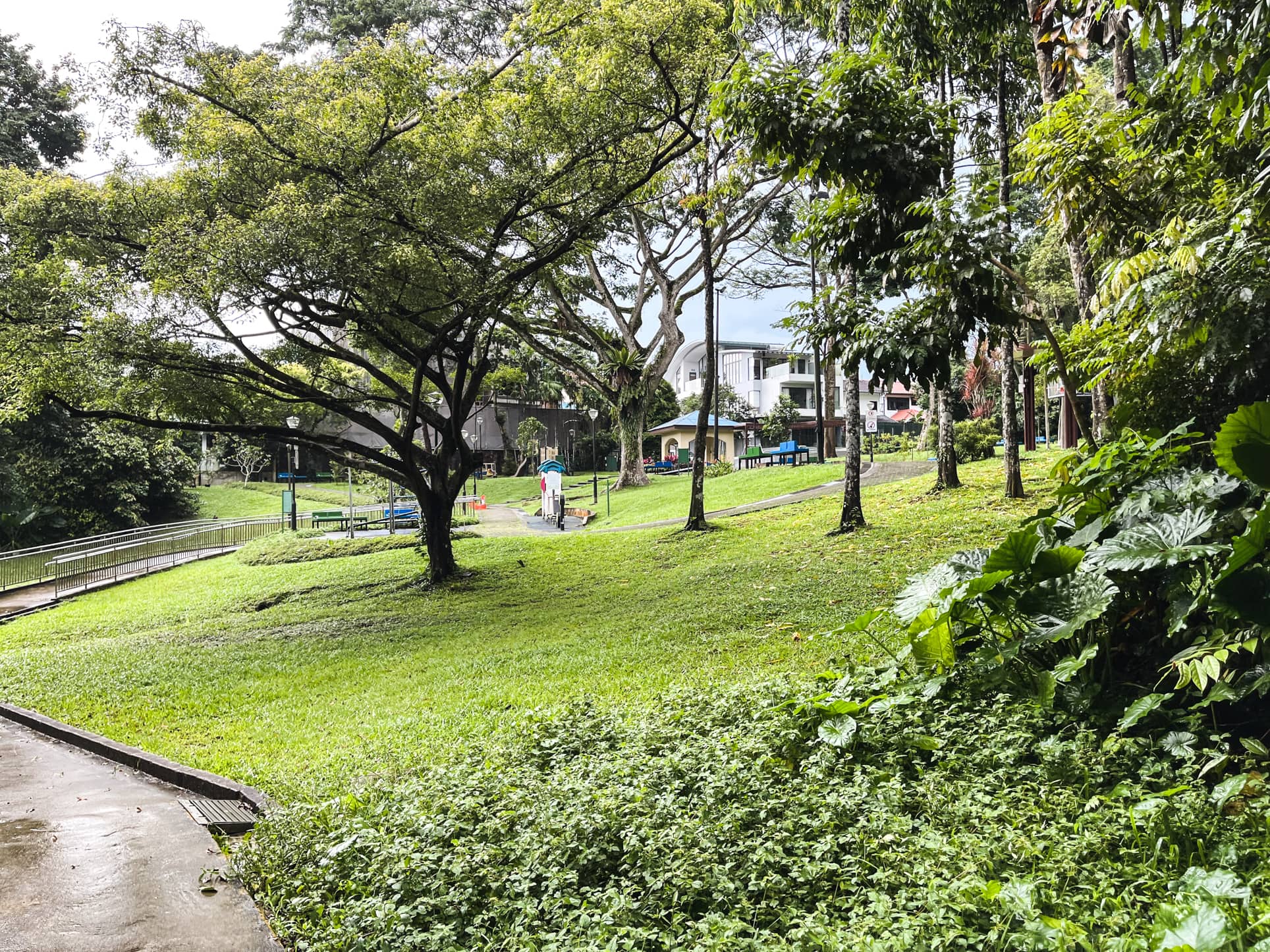 I don't know about you but, to me, this is a seriously impressive playground. (It even has 44 reviews on Google, with an average of 4.4, at the time of writing.)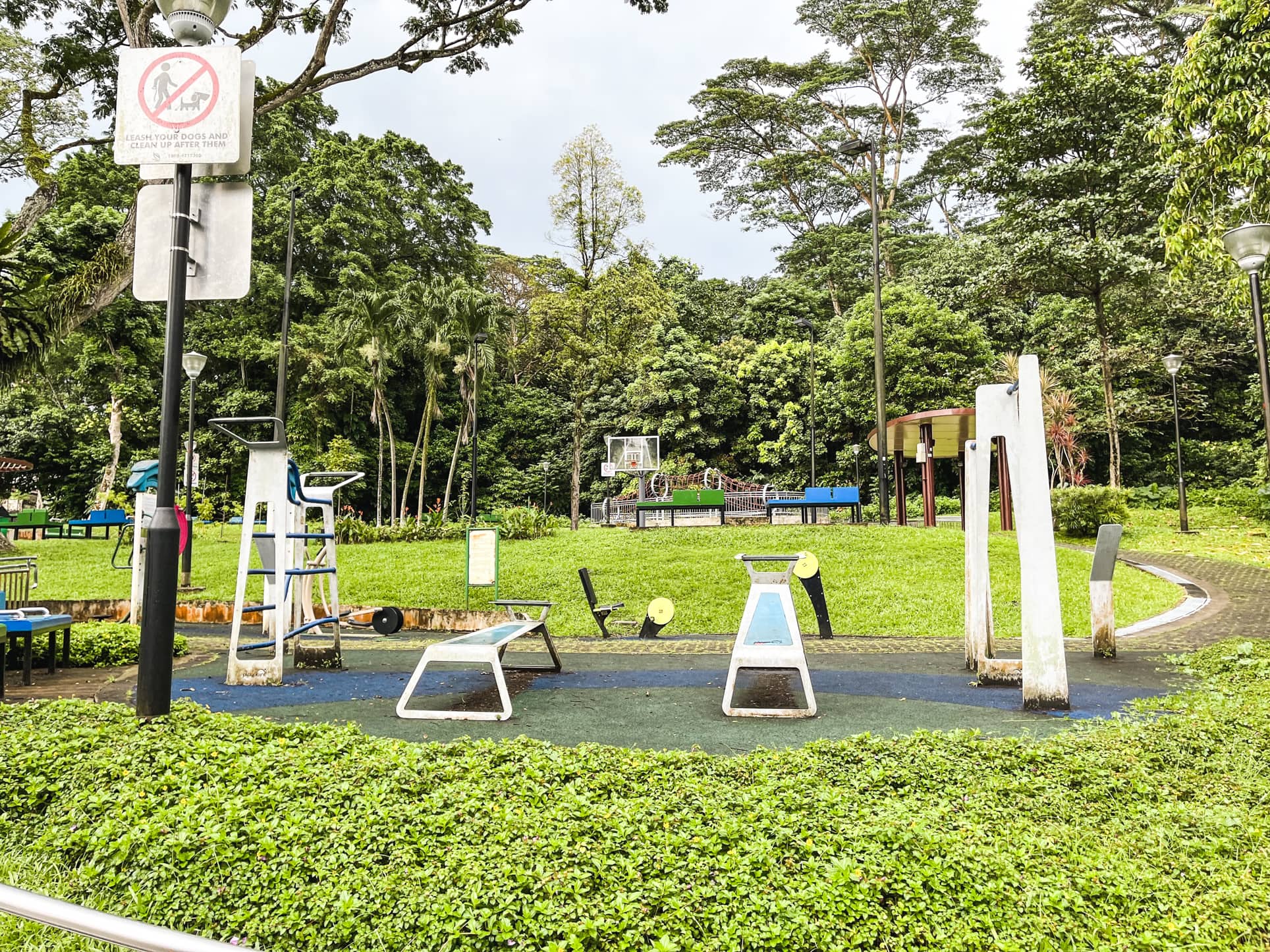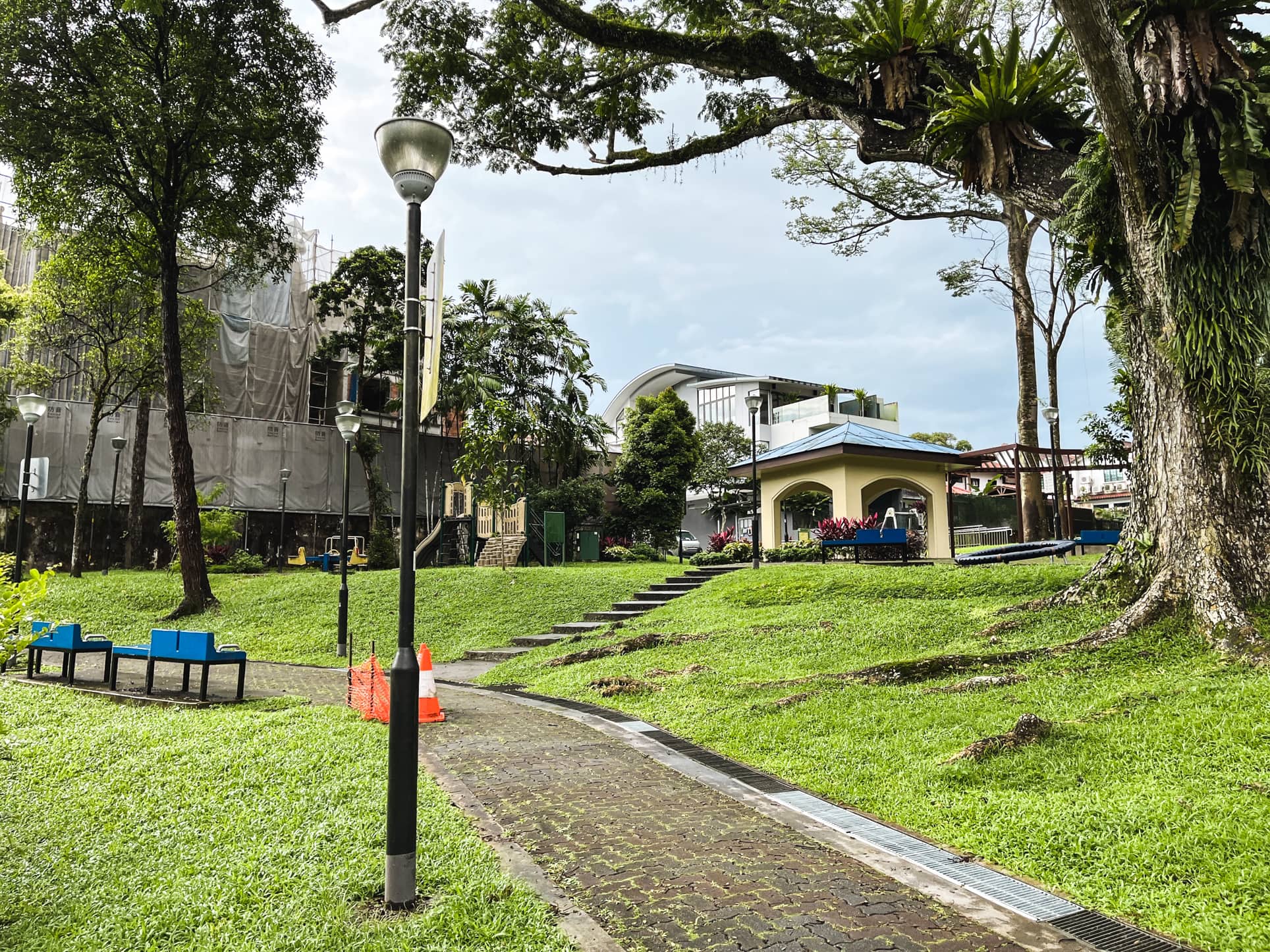 This brings us to the end of today's tour. What did you think about Ming Teck Park? As you already know, I was very impressed by this public space. I can see how it would be a great feature for families with young kids, and given the number of sought-after Primary Schools in the vicinity, seems to be the exact demographic that fits Ming Teck Park.
Before I go, I need to mention that most of the 999-year leases here start from 1 Sep 1876 so there's lots of years left to house you and your future generations. (There are also a few freehold units but those are the ones along Sixth Avenue.)
See you again next week!