Property Stories

Touring Kovan Landed Estate: Affordable Landed Homes From $2.6 Million In D19
TJ
January 29, 2023

15

min read
15
min read
The last few landed tours showcased rather expensive areas, such as Ming Teck Park and Faber Hills, so I thought we should look at some more affordable options this week. As it turns out, someone requested that I review other parts of Kovan (besides the Northwestern part that I covered previously) and, when researching the area, I found that the Northeastern part had not 1 but 2 areas with homes under $3 million, so off I went!
Caveat: the under $3 million houses are 99-year leasehold! I know we prefer freehold in Singapore but, unfortunately, the reality is that given the current market peak, it's very hard to find a landed freehold property (or 999-years) for under $3 million. There are freehold landed homes in the NE Kovan area too, but those were going for $3.8 million and above, at the time of writing.
Anyway, back to the more affordable properties! These span 2 areas: Henley Gardens at Jalan Arif and Park Villas at Park Villas Rise.
Area 1: Henley Gardens/Jalan Arif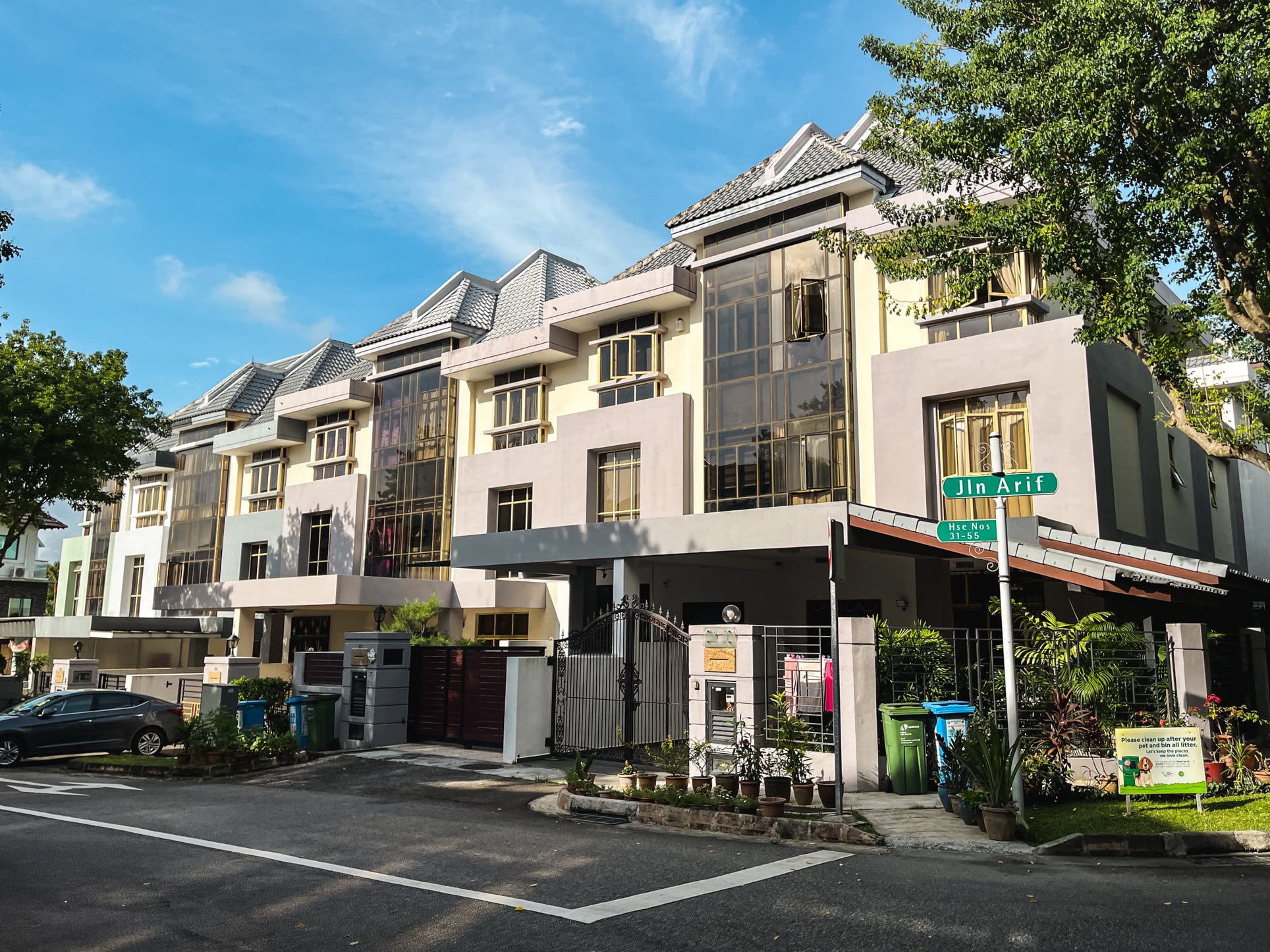 Area 2: Park Villas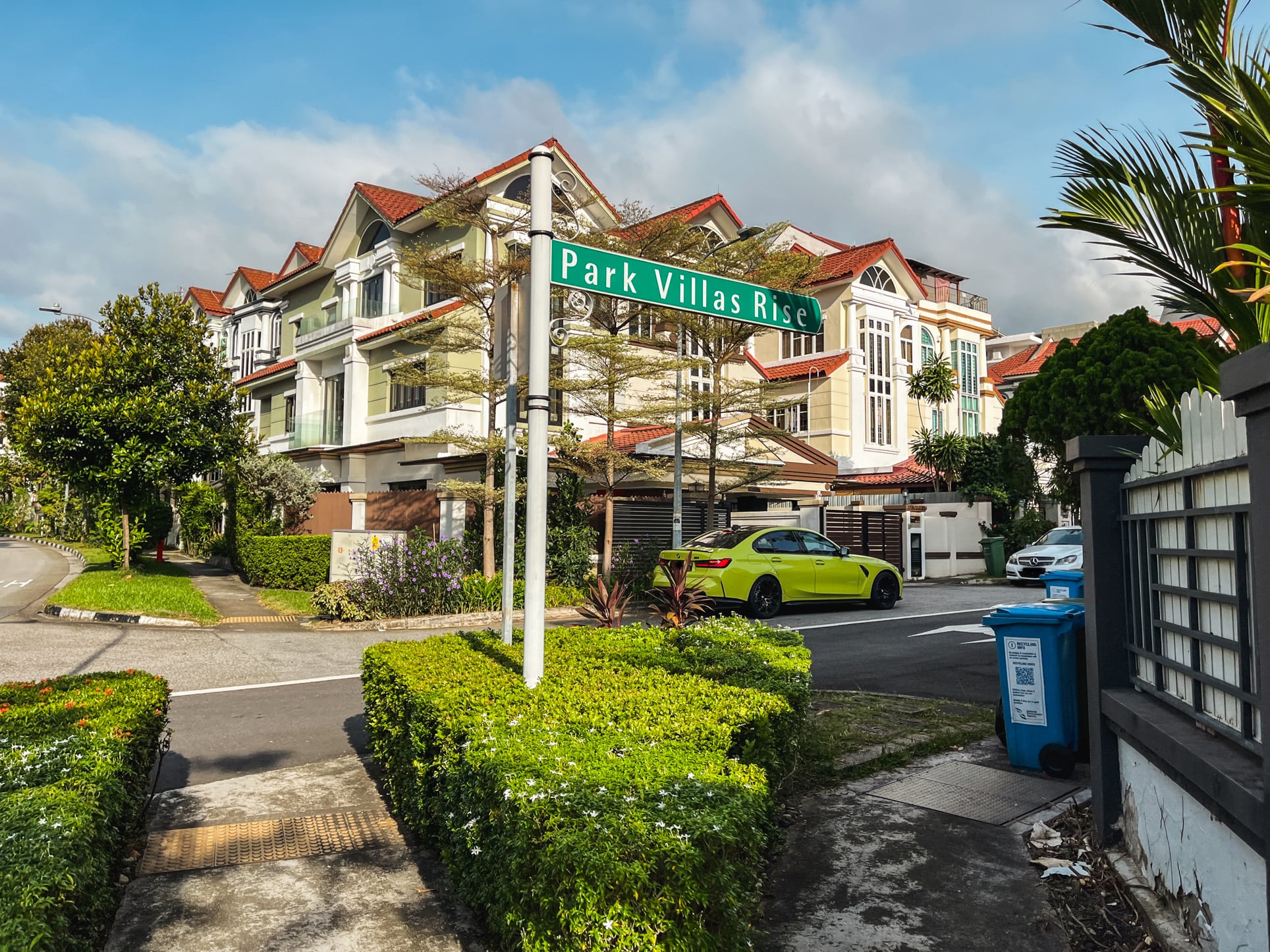 More terrace units at Park Villas Rise. I could have sworn that these started from $2.5 million when I Googled last week but, today, the asking price starts from a base of $2.628 million, going up to $2.9 million for a corner unit.
To help you orientate yourself, here's a map of the area. We're viewing the long triangle just under Hougang Avenue 2 today, towards the top of the "triangle" bounded by the yellow roads in the map below. (When we toured Kovan before, we were at the "bottom end" of the "triangle, next to Yio Chu Kang Road.)
Area 1: Henley Gardens/Jalan Arif
Let's start our walkabout at Henley Gardens, which is the name of the properties along Jalan Arif. According to Property Guru, this is a series of 36 houses, built in 2002, and within 1 km of 3 schools: Rosyth School, Montfort Junior School, and Xinming Primary School. (The developer is YHS Hougang, or Far East Organization, if you were wondering.)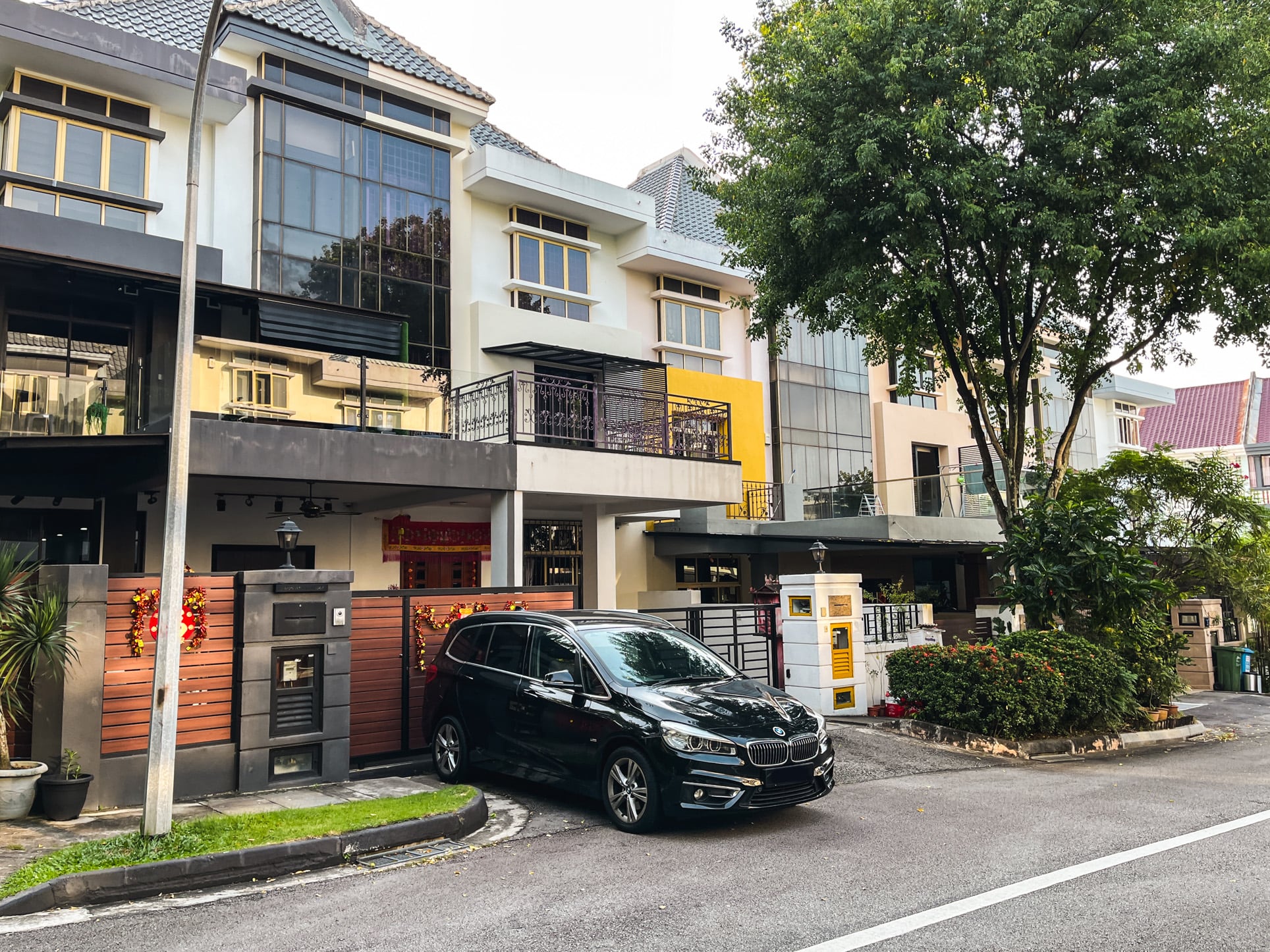 There are 4 unit types, from 1,614 sq ft all the way up to 4,912 sq ft, with the lease starting in 1996. (The one currently on the market is the smallest type, 1,614 – 1,615 sq ft. There is also another unit for rent, at $9,000.) To give you an overview of the price history, last year, one unit sold for $2.8 million whilst, in 2021, the transacted prices ranged from $1.8 million to $3.2 million (for the 99-year leasehold units only.)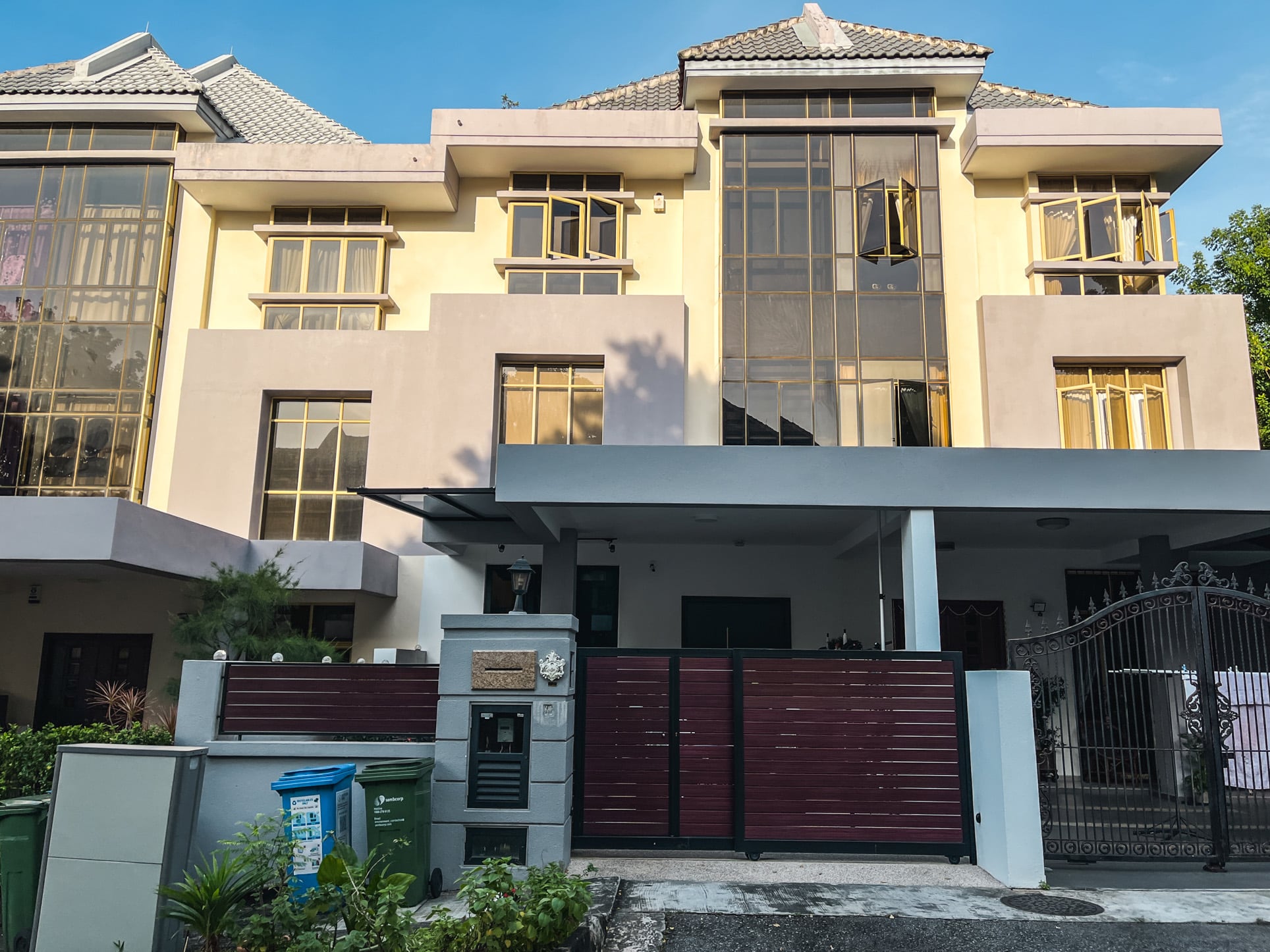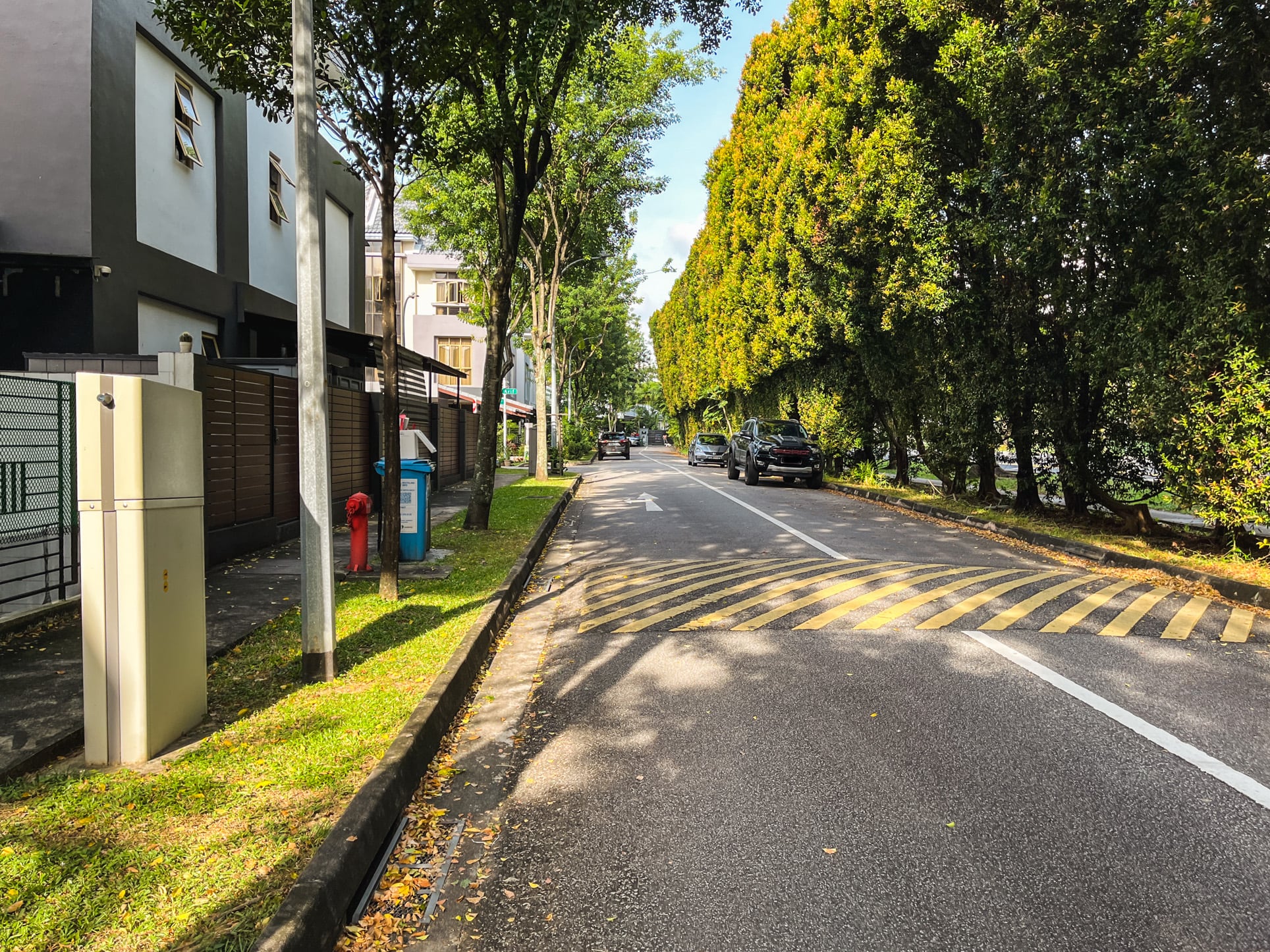 Looks idyllic, doesn't it? Unfortunately, the situation is somewhat similar to Haus@Serangoons, where the surroundings seem peaceful in photos, but there's a lot of road noise. (Jalan Arif is parallel and very close to Hougang Avenue 2, a busy road that is right beside the tall hedge we see on the right of the photo.)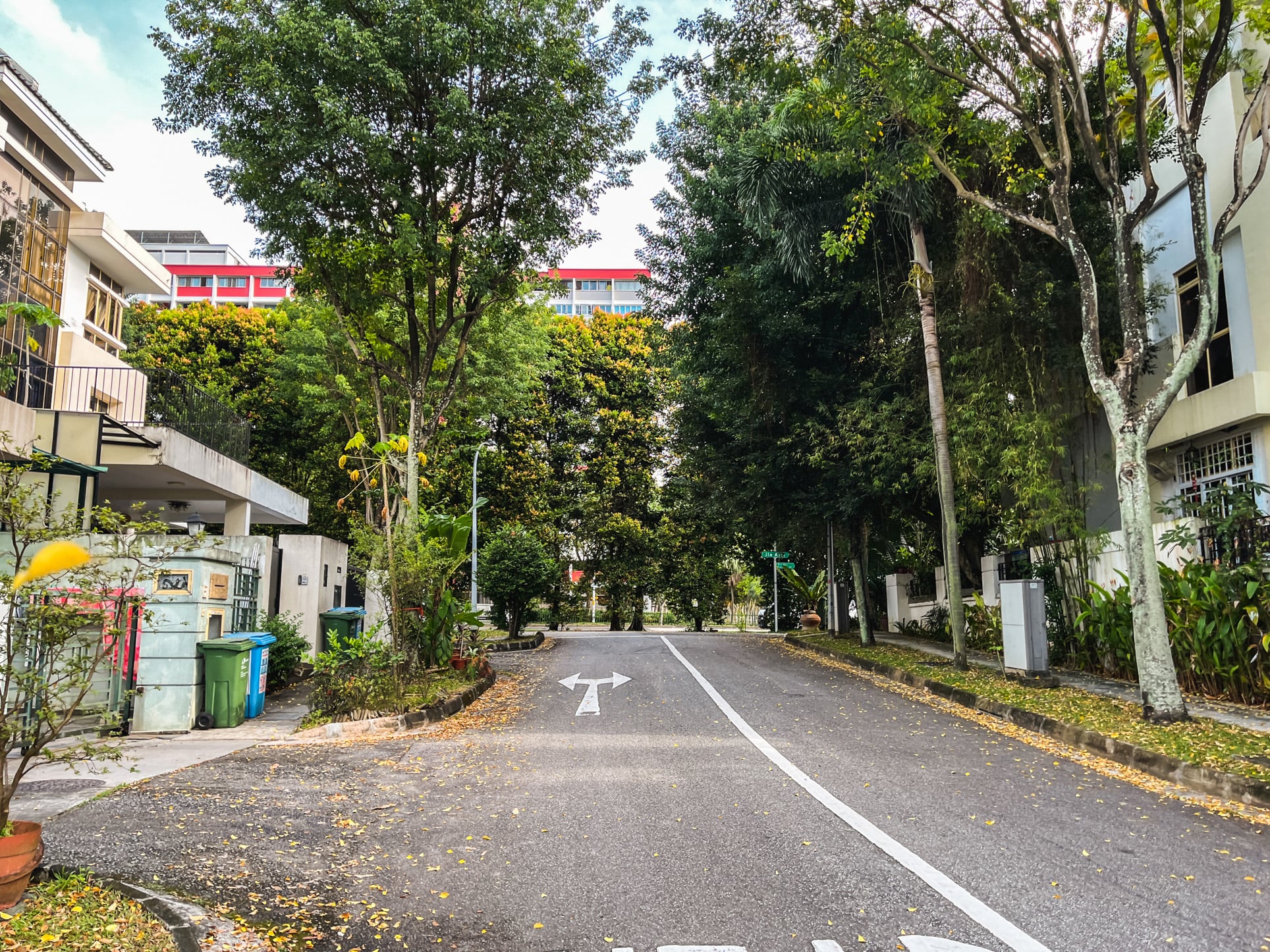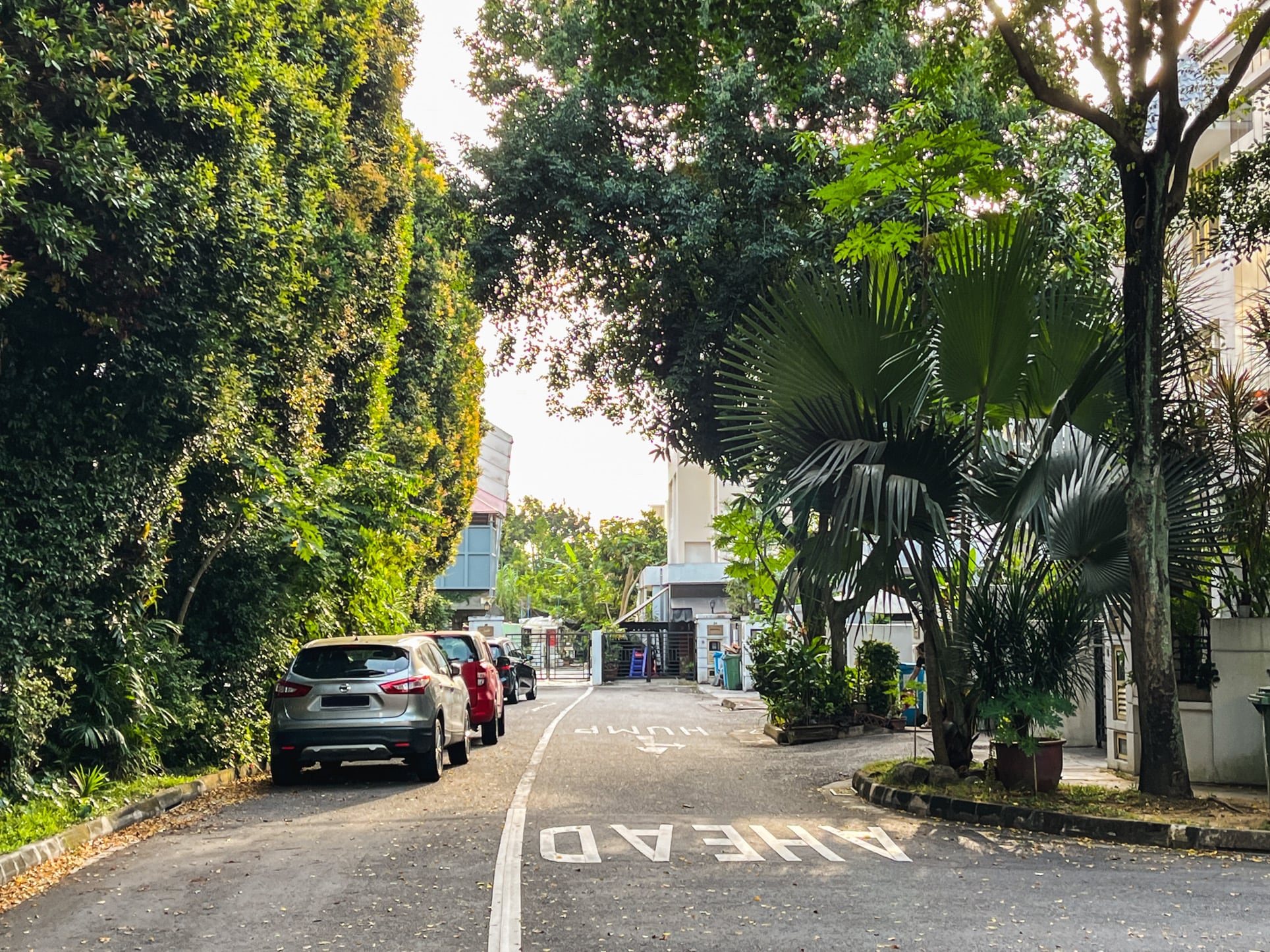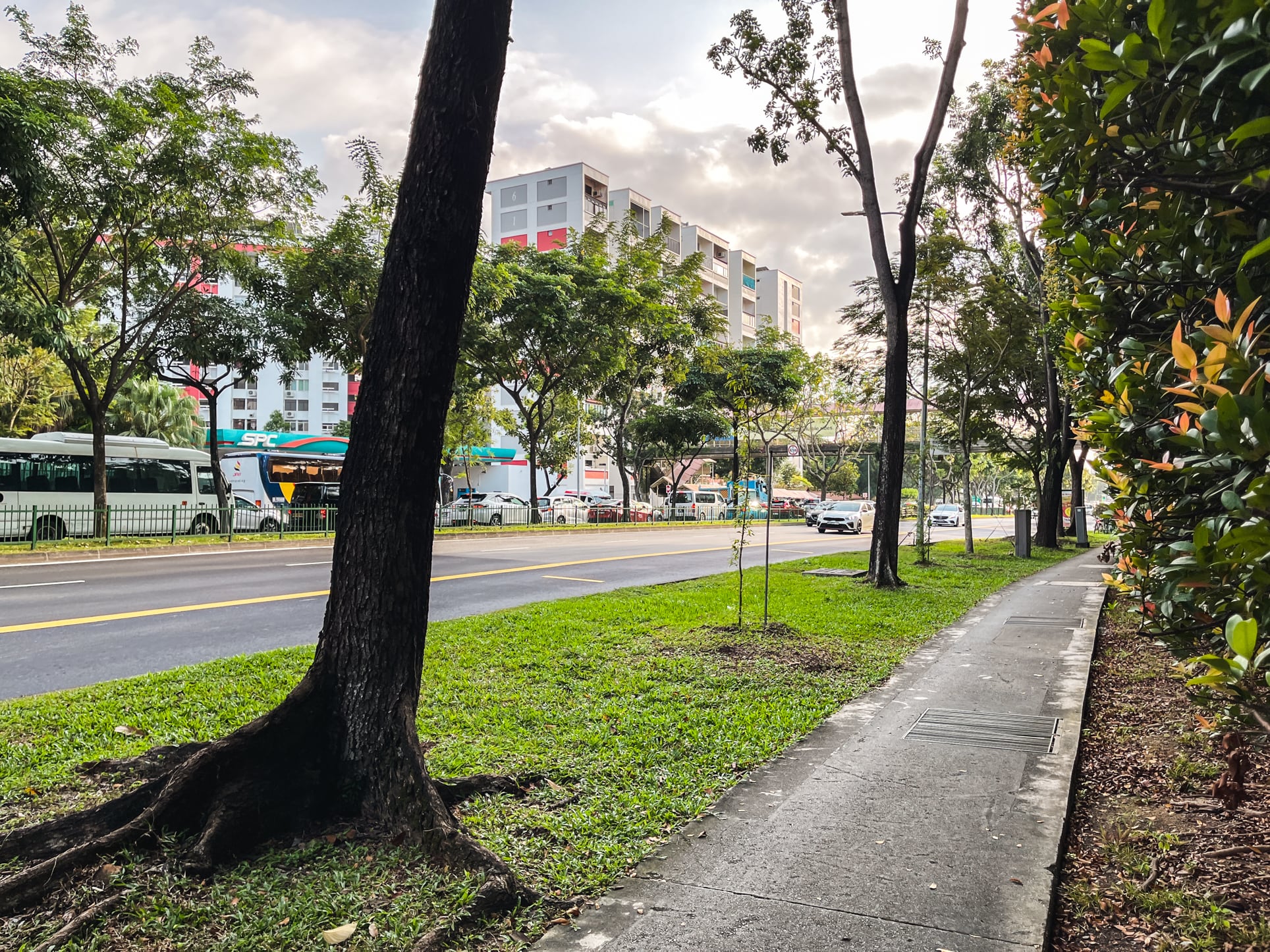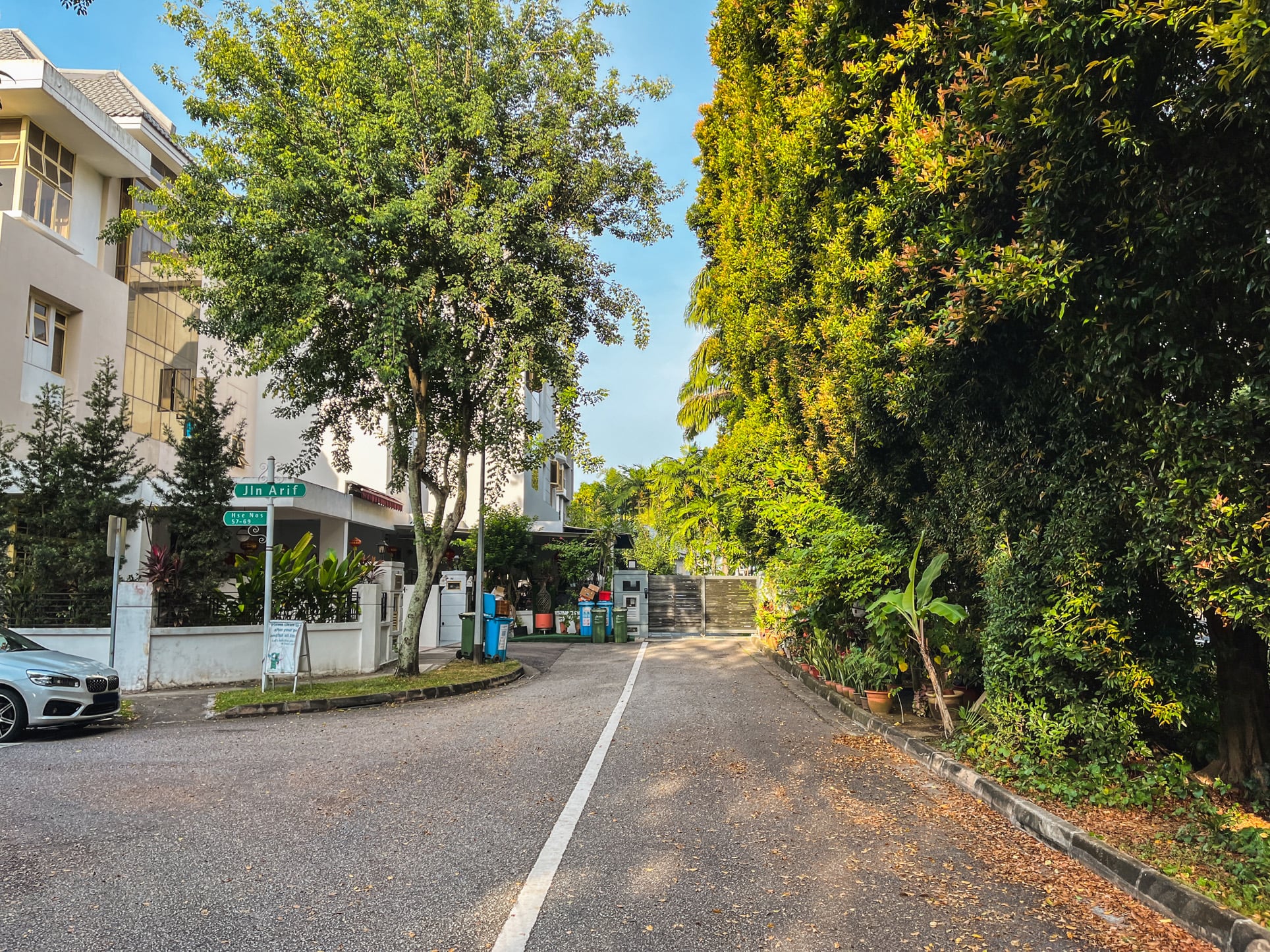 You can see the roads here are very clear for a terraced estate, thanks to the single white line. It makes it easy for cars to drive through, but it will be a bit tricky for your friends and family to find space to park when visiting!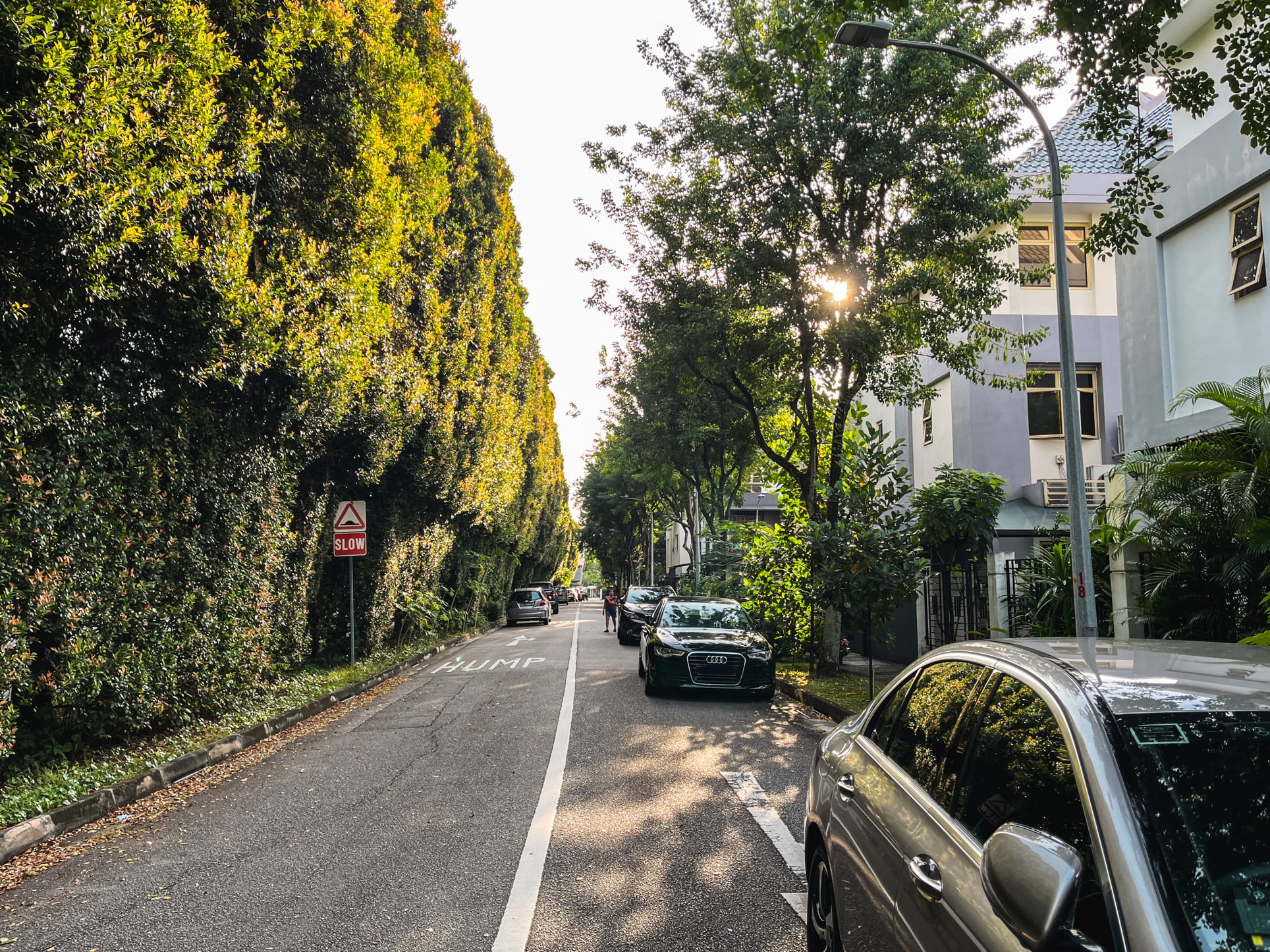 Across the road, there is a whole line of HDB blocks across. You can't see it but there's also a park across the road, Punggol South Park or Ci Yuan Harmony Park (according to a Google review.) The same review says that this park boasts the only swing among all the neighbouring parks, and also has a trampoline. Who knew?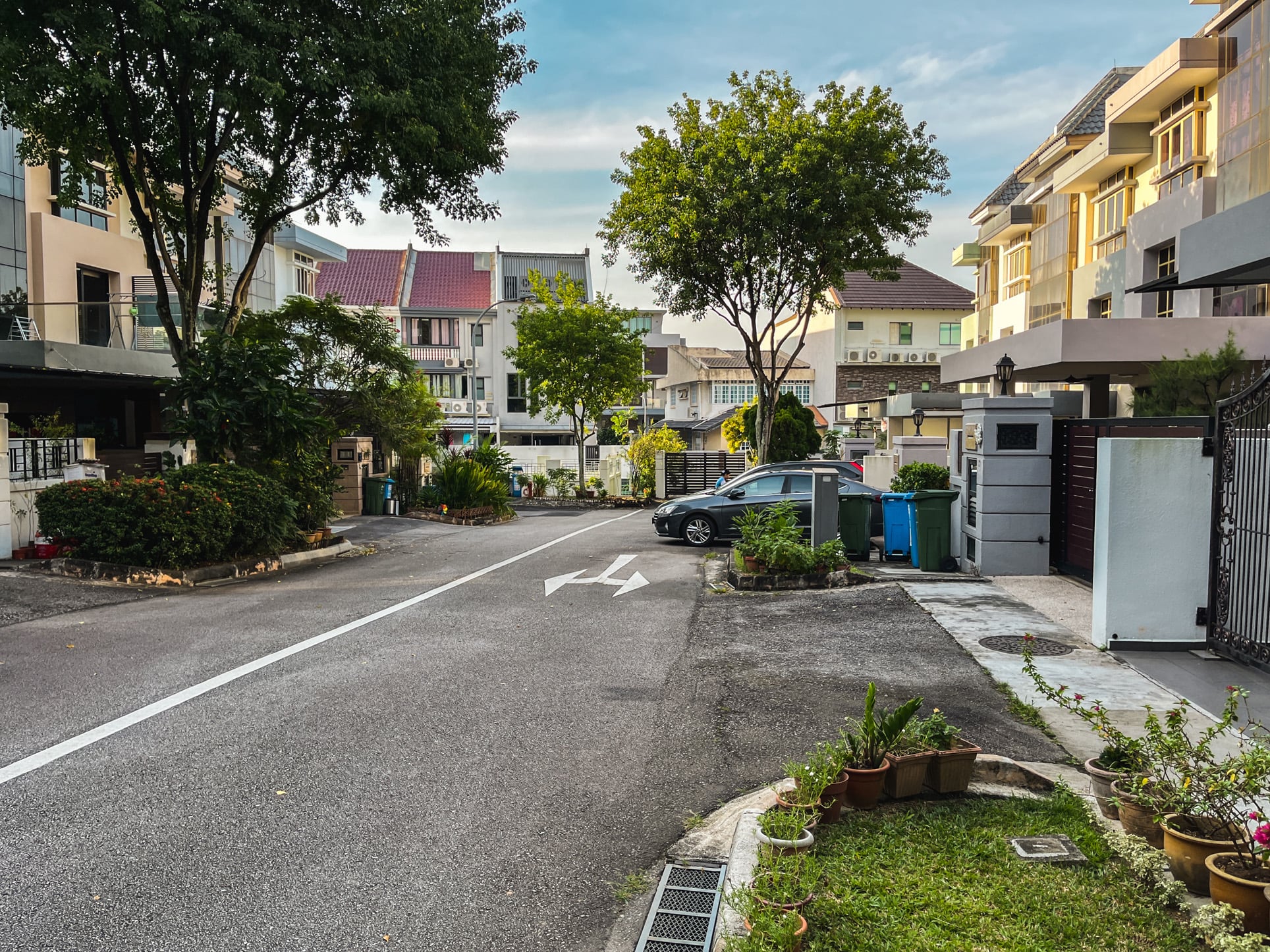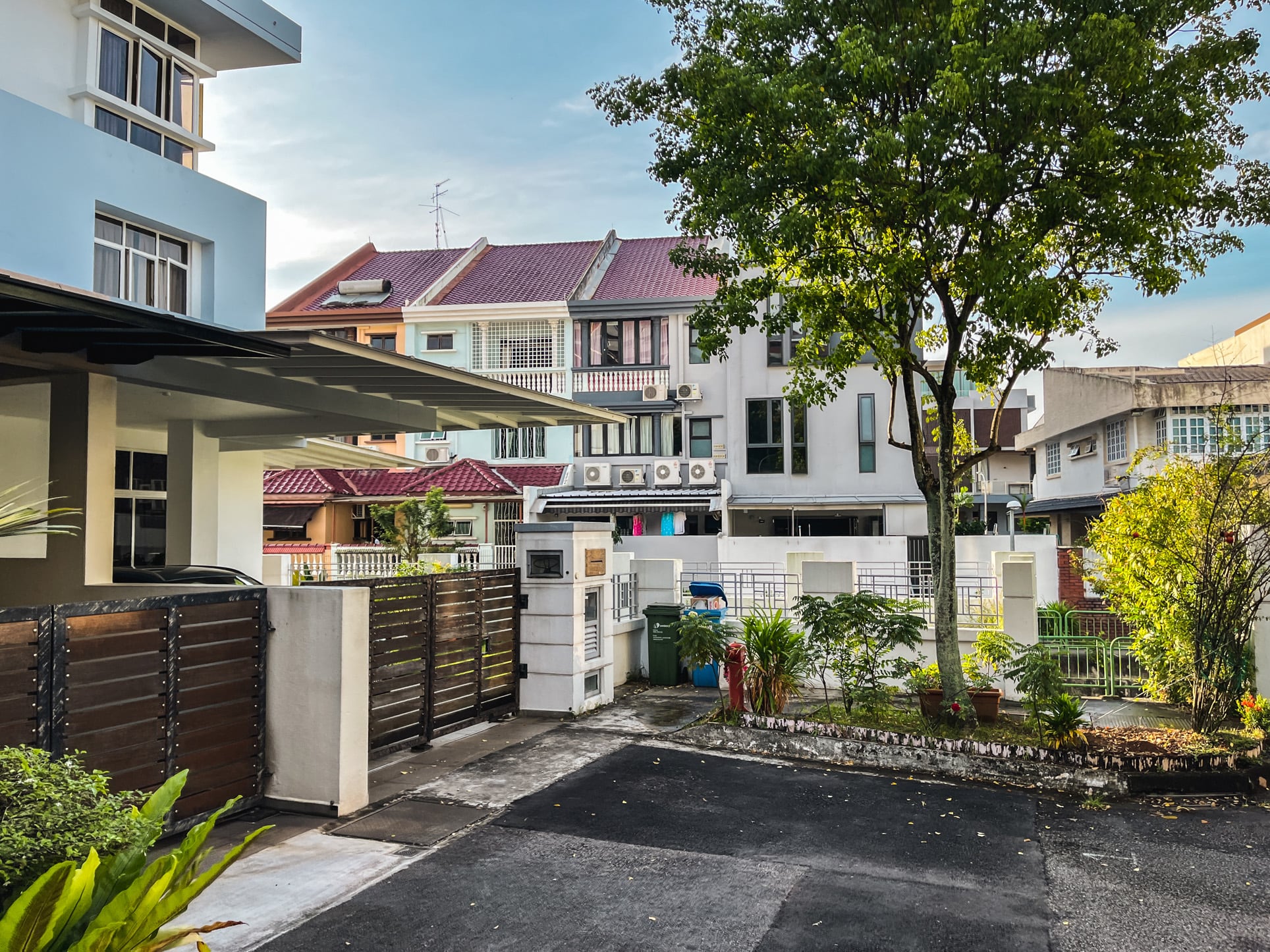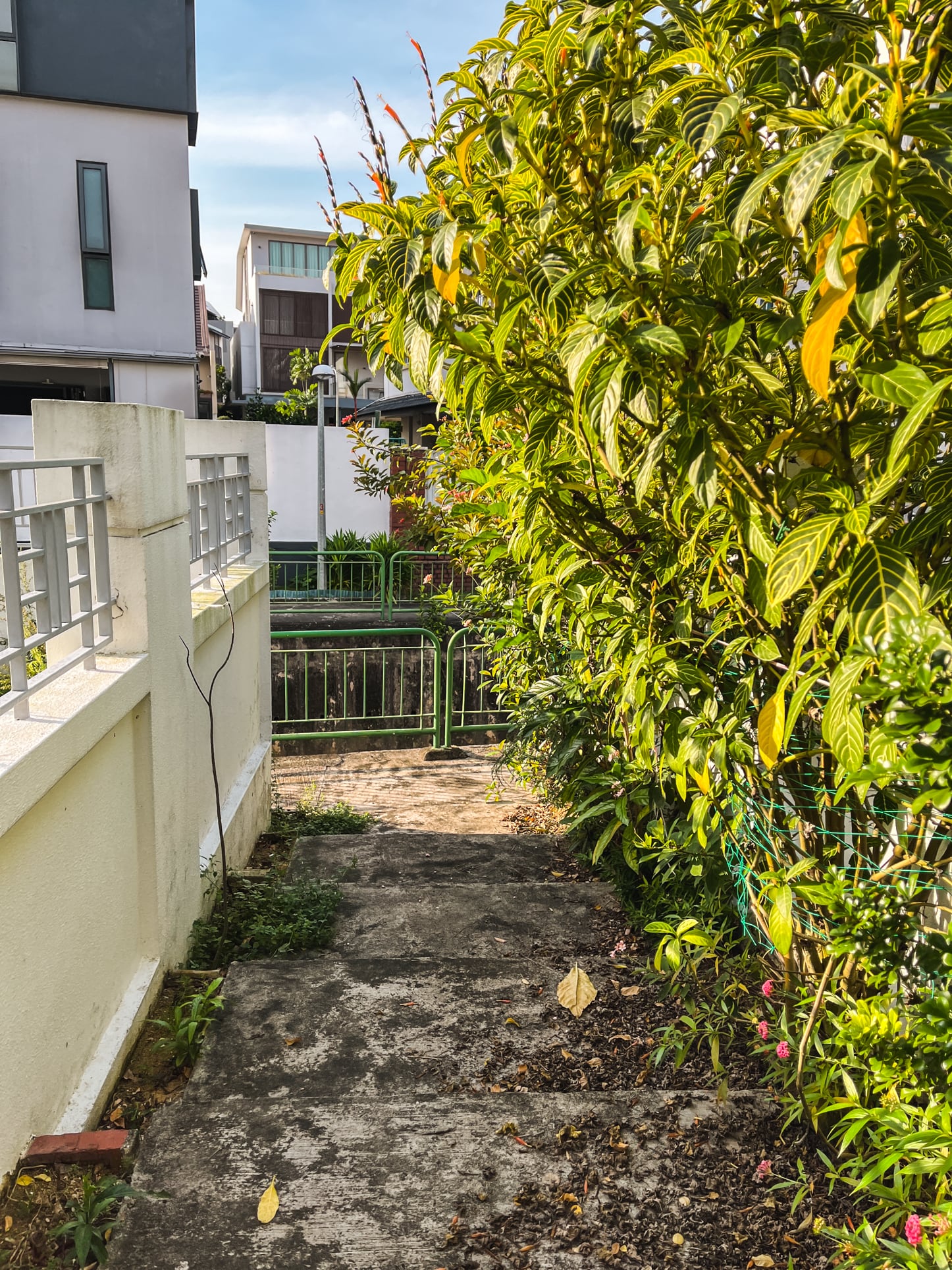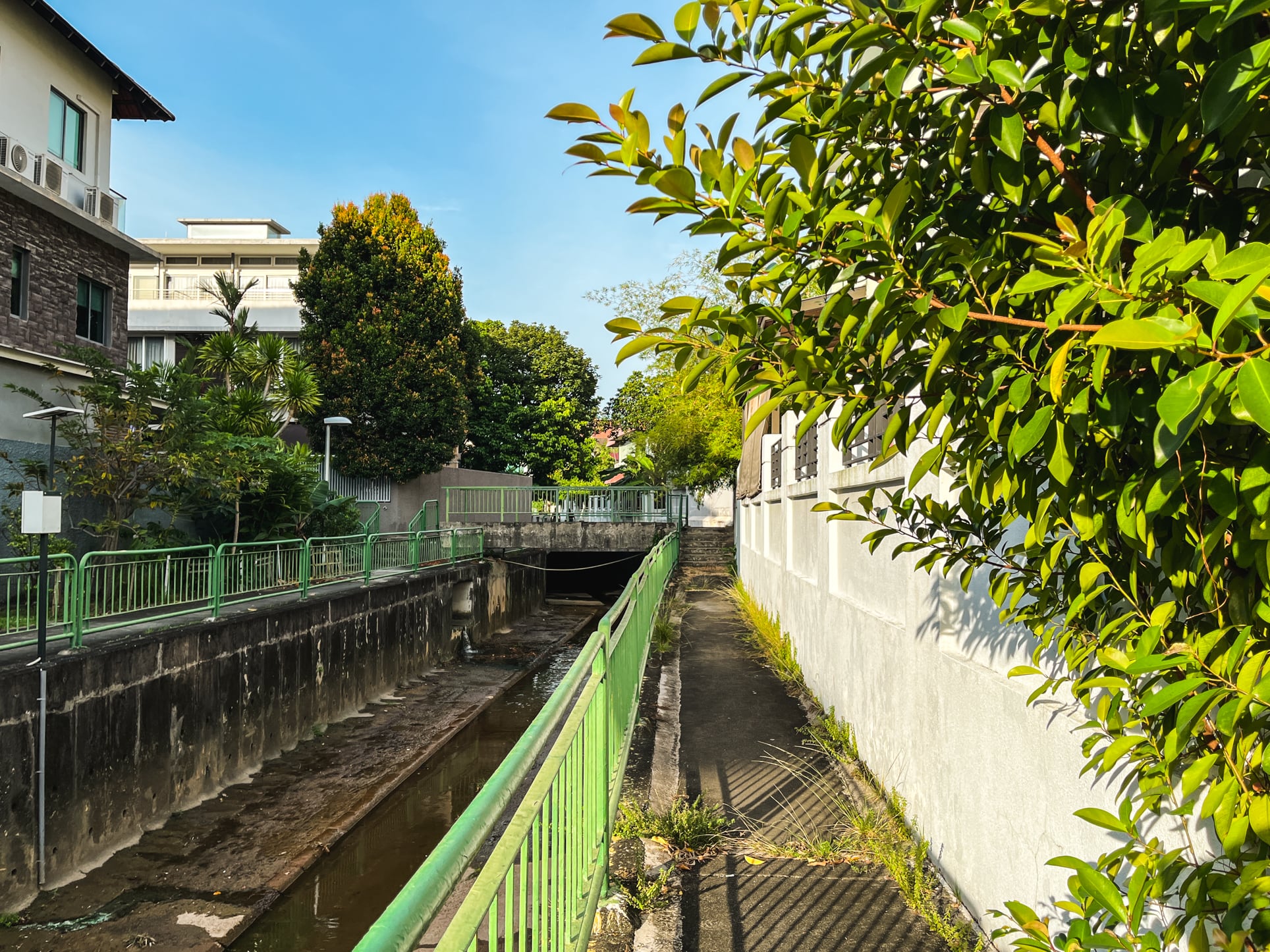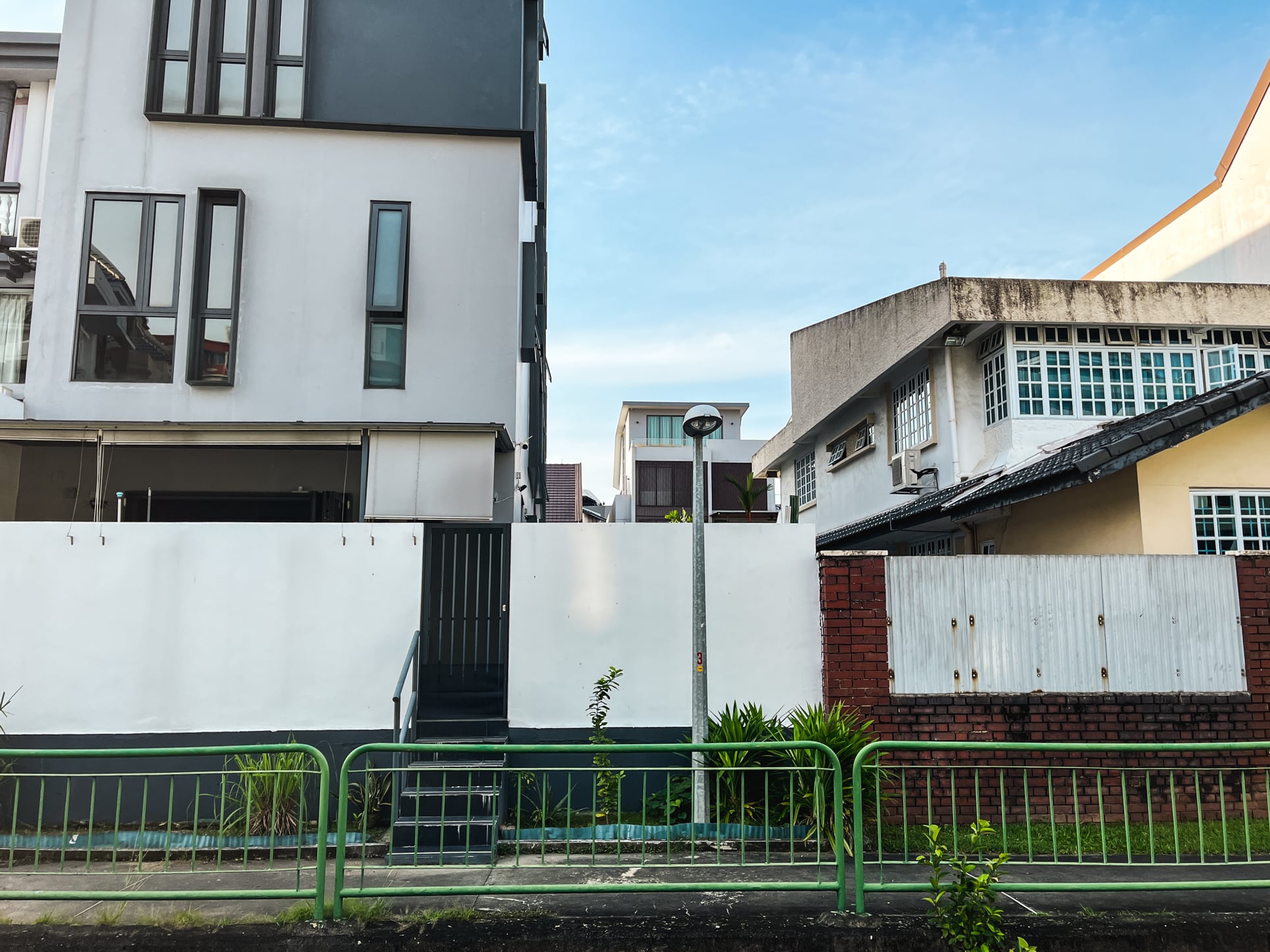 For example, I managed to access Jalan Arif directly from Robey Crescent, instead of having to walk the long way around through Poh Huat Road. This cut off about 5 minutes from my journey. Not a huge amount of time, but something I really appreciated when the sun was high up in the sky, as it often is in Singapore.
Walking through the canal paths was also much more peaceful than taking the main roads. As mentioned in my first tour of Kovan, the area is "bustling", with a higher-than-normal number of pedestrians, which isn't as great for leisurely strolls. I preferred my walk next to the drains, uninspiring as that sounds! (It's not that bad, honestly! I quite enjoyed it, and thought it gave the area a certain charm.)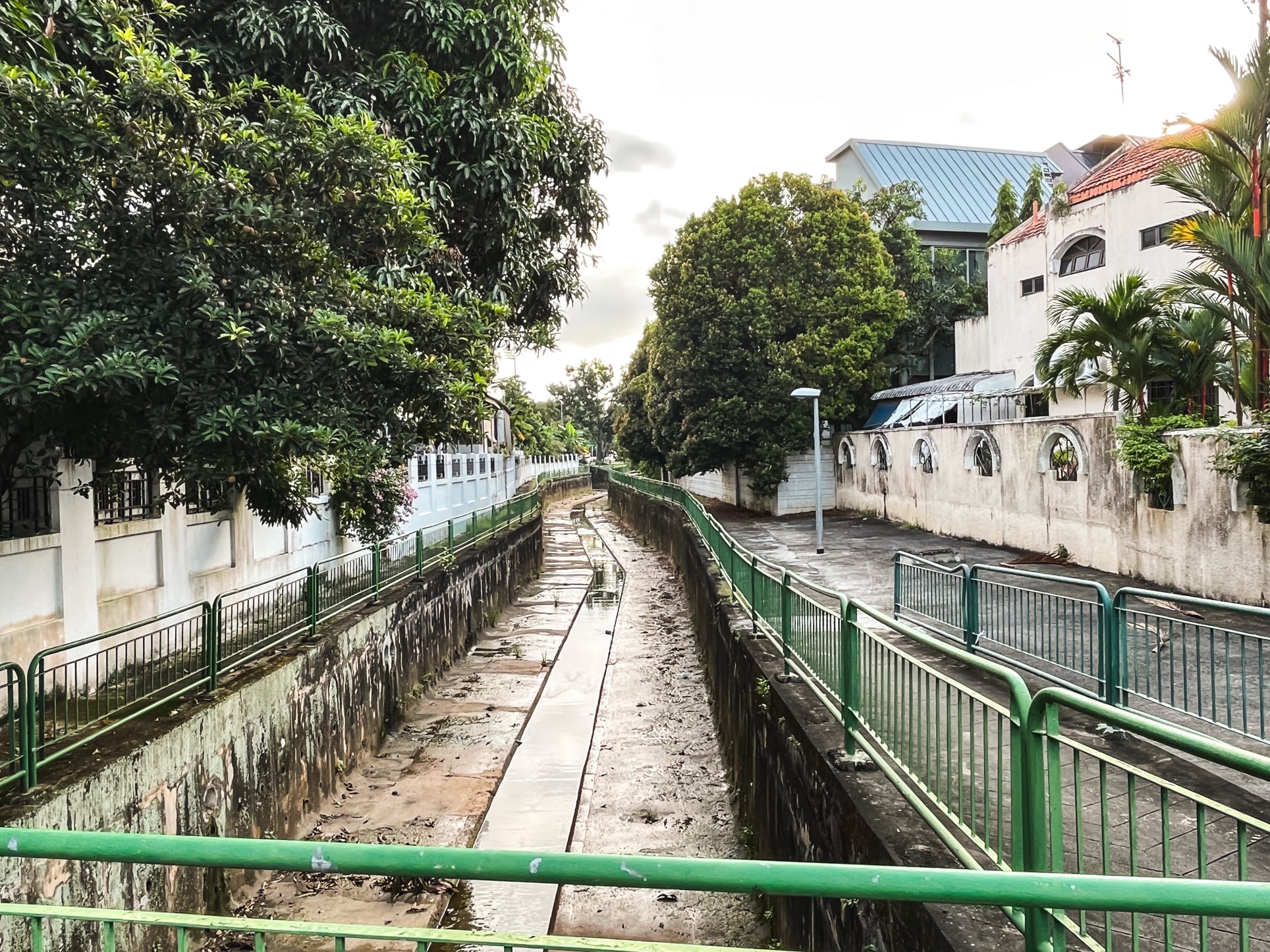 In terms of amenities, the nearest MRT is Kovan, which is about 15 minutes away, regardless of whether you bus or walk over! There are 2 supermarkets in the vicinity: NTUC FairPrice at Hougang Block 682 (8 minutes by bus and 18 on foot) and ColdStorage at Heartland Mall (15-20 minutes away by bus or foot.)
For shopping, you have Heartland Mall (17-20 minutes by bus or on foot), Hougang 1 (11-21 minutes), and Hougang Mall (14-18 minutes). Overall, I'd say you are not far from conveniences, but not really within walking distance (on a regular day when the sun is blazing in the sky.)
Note: somewhat confusingly, not all the houses along Jalan Arif are 99 years in nature. Some are 999 years, from 1875.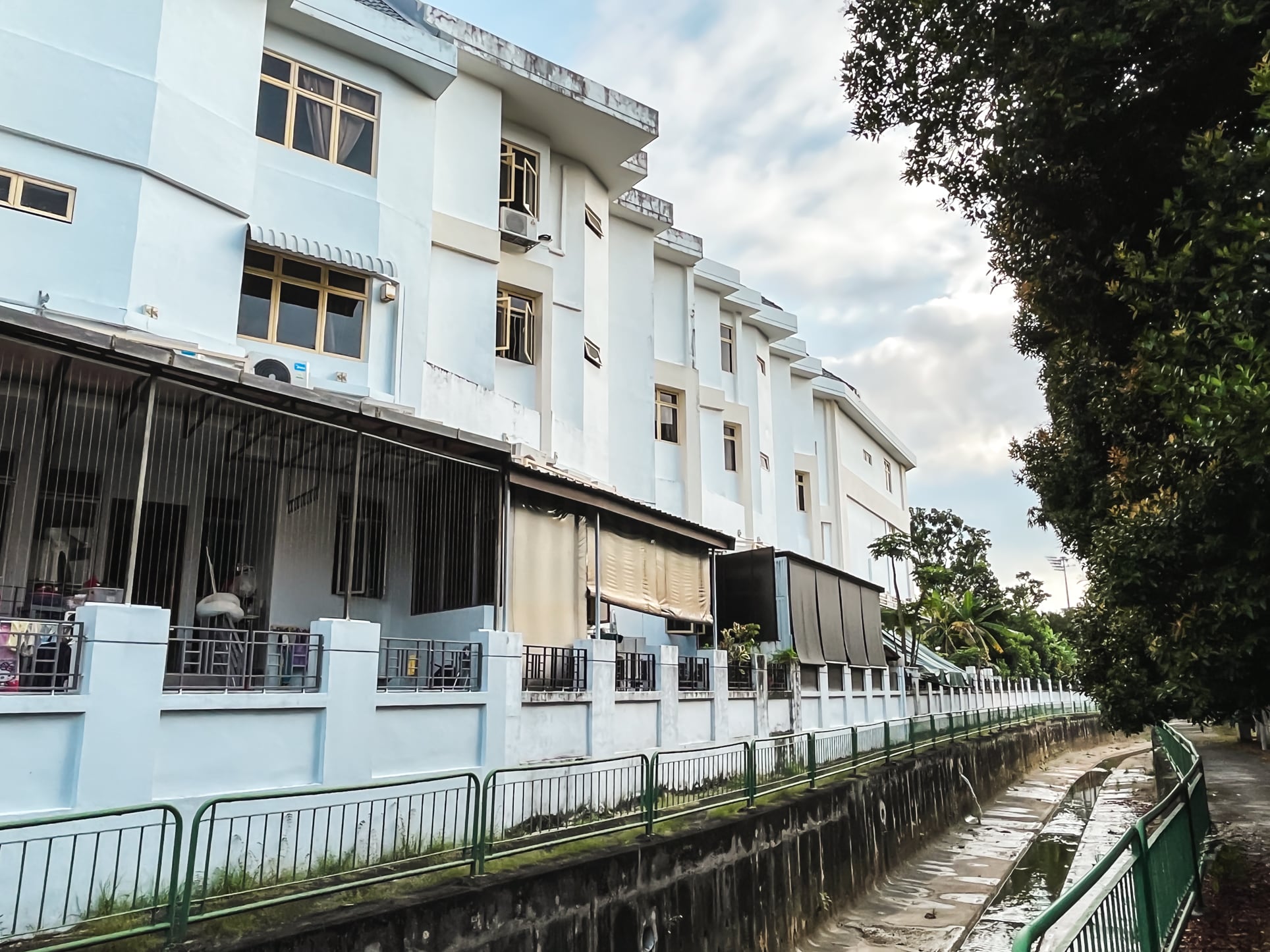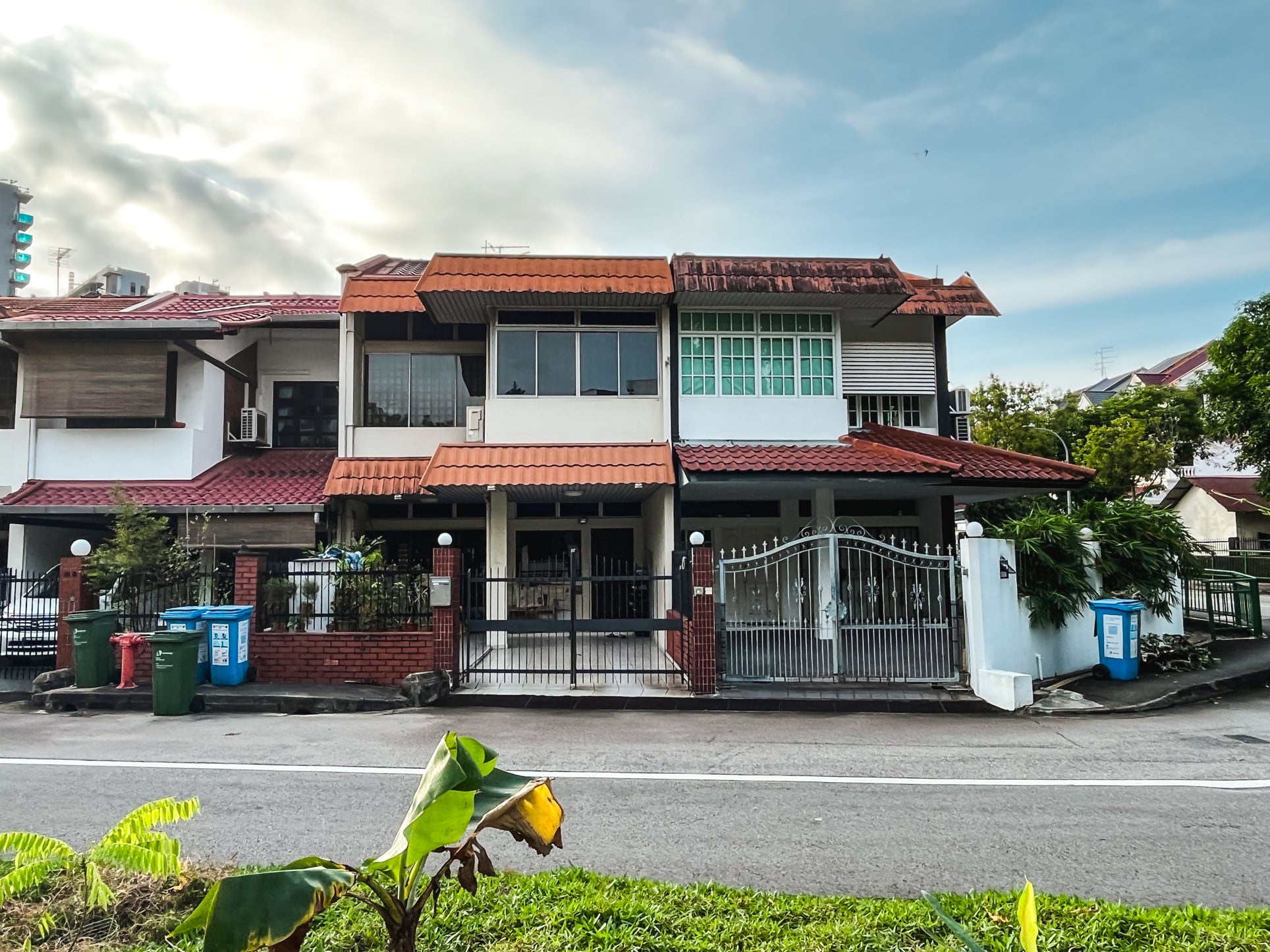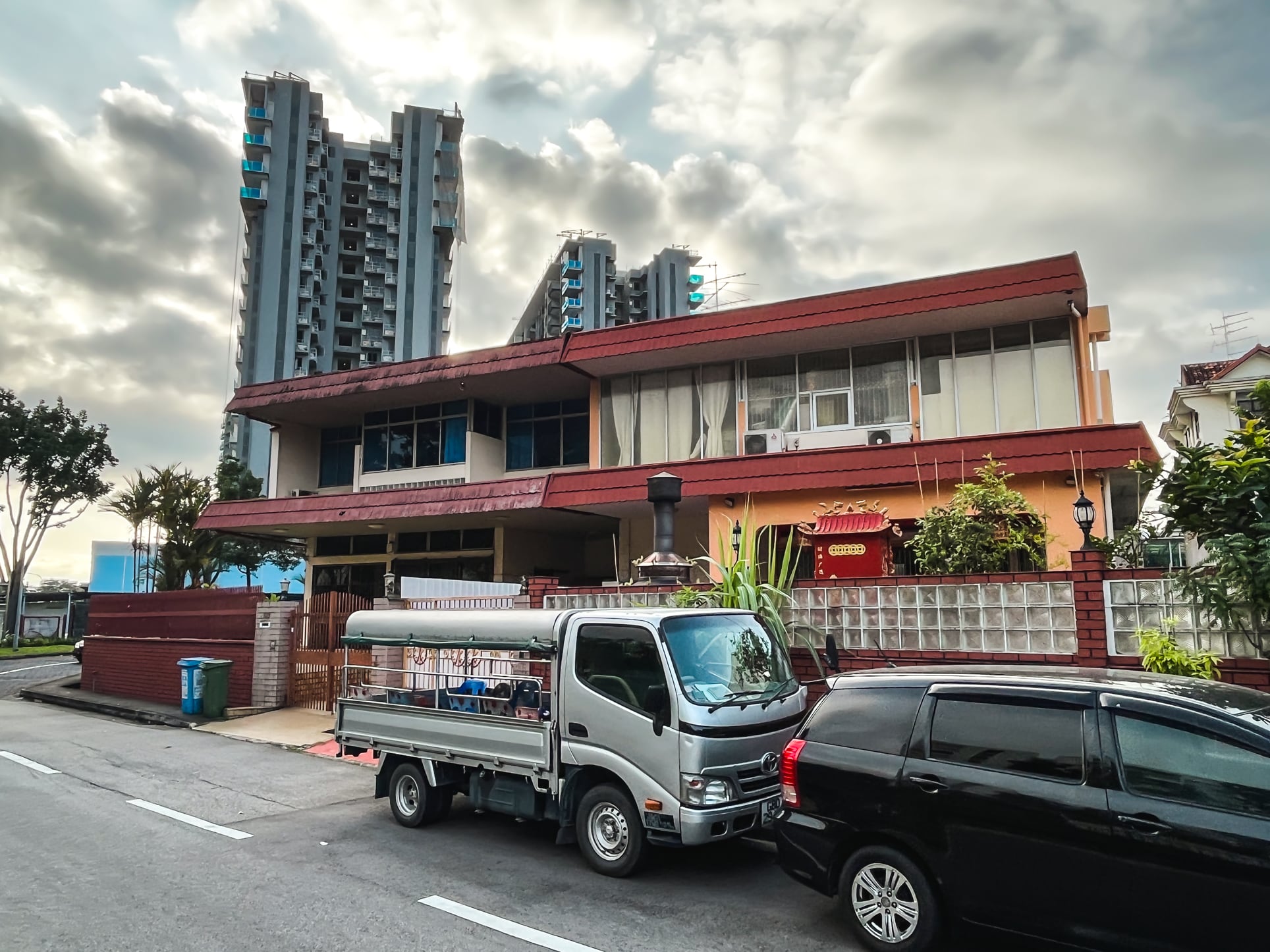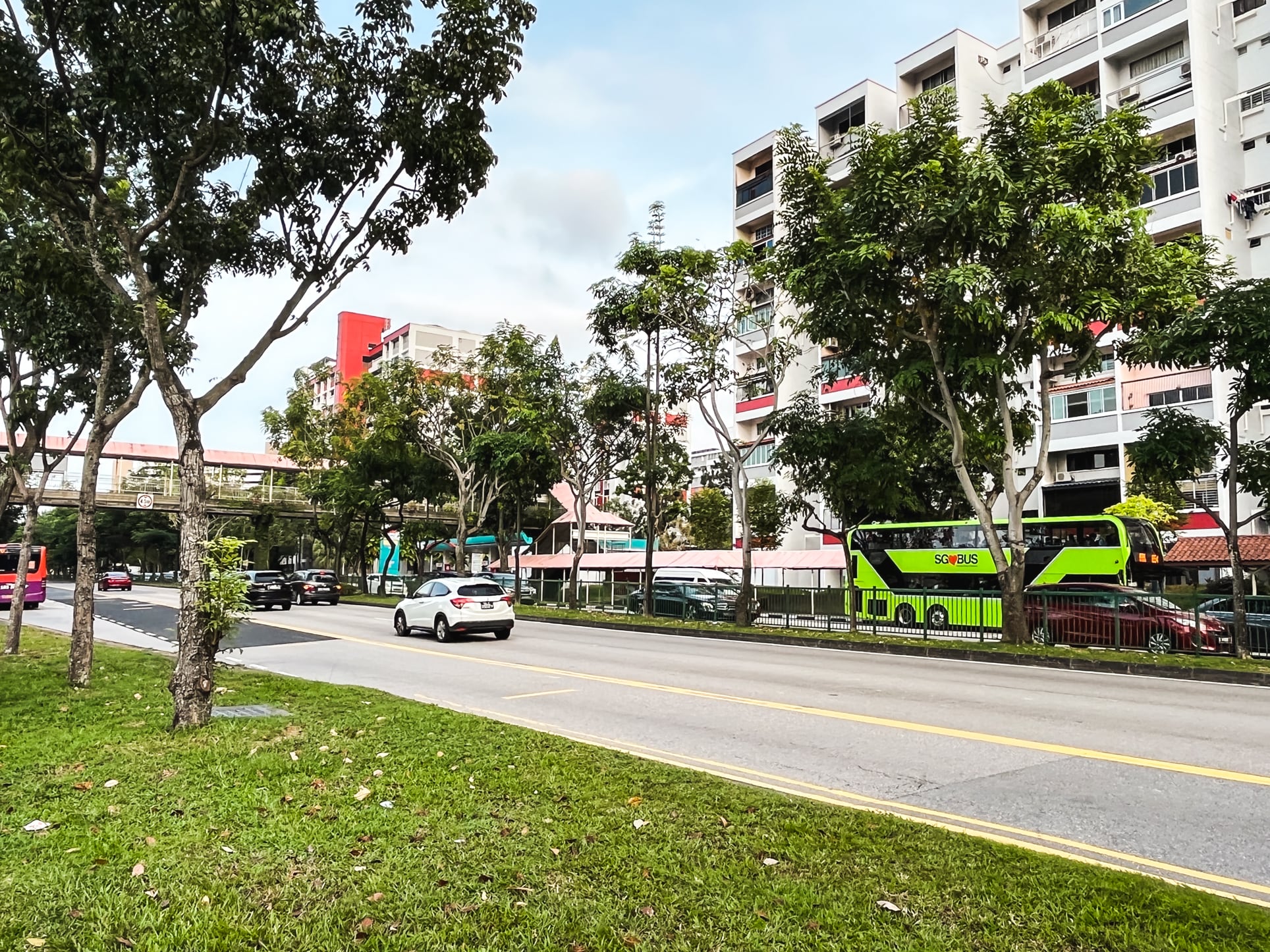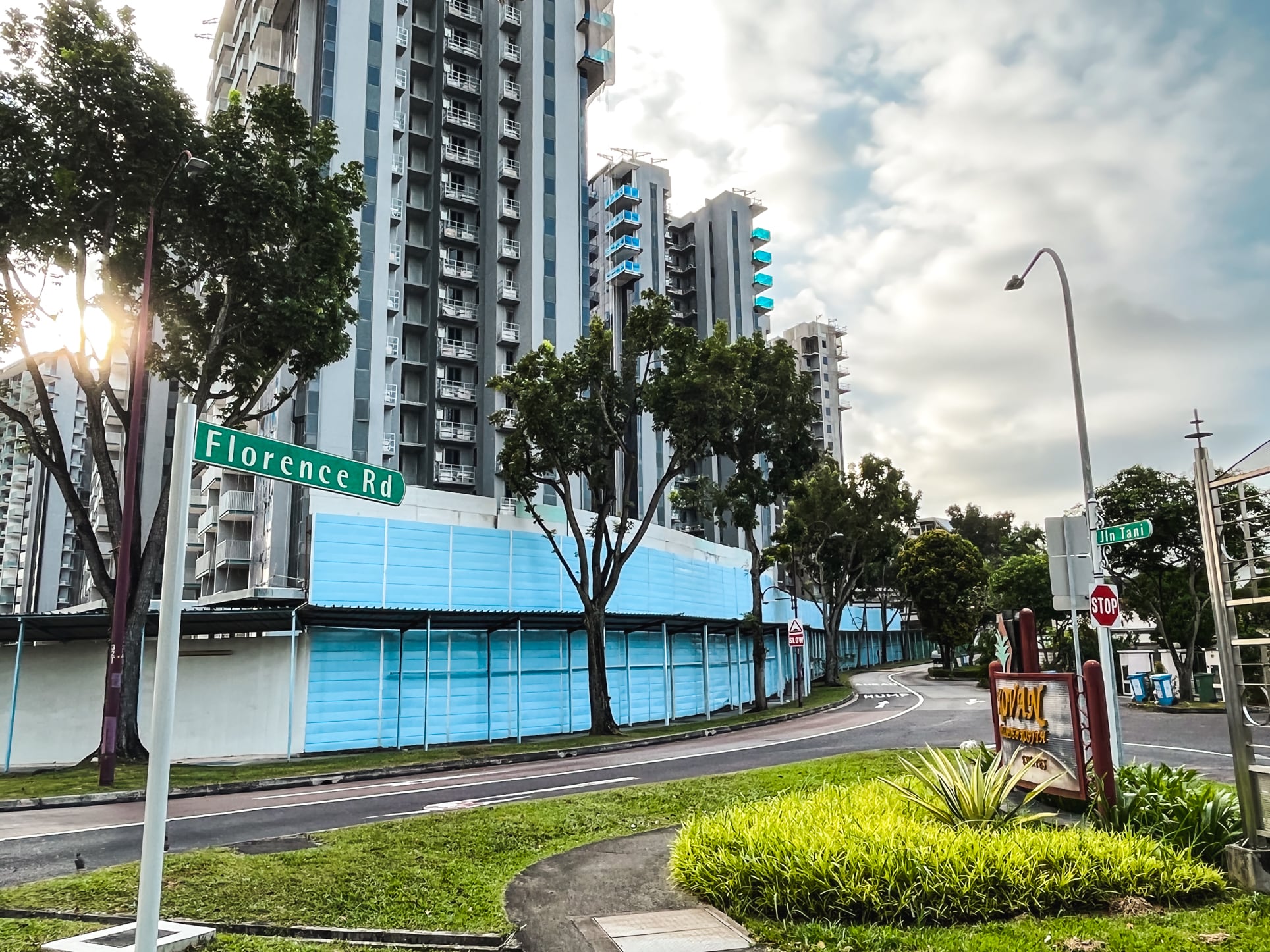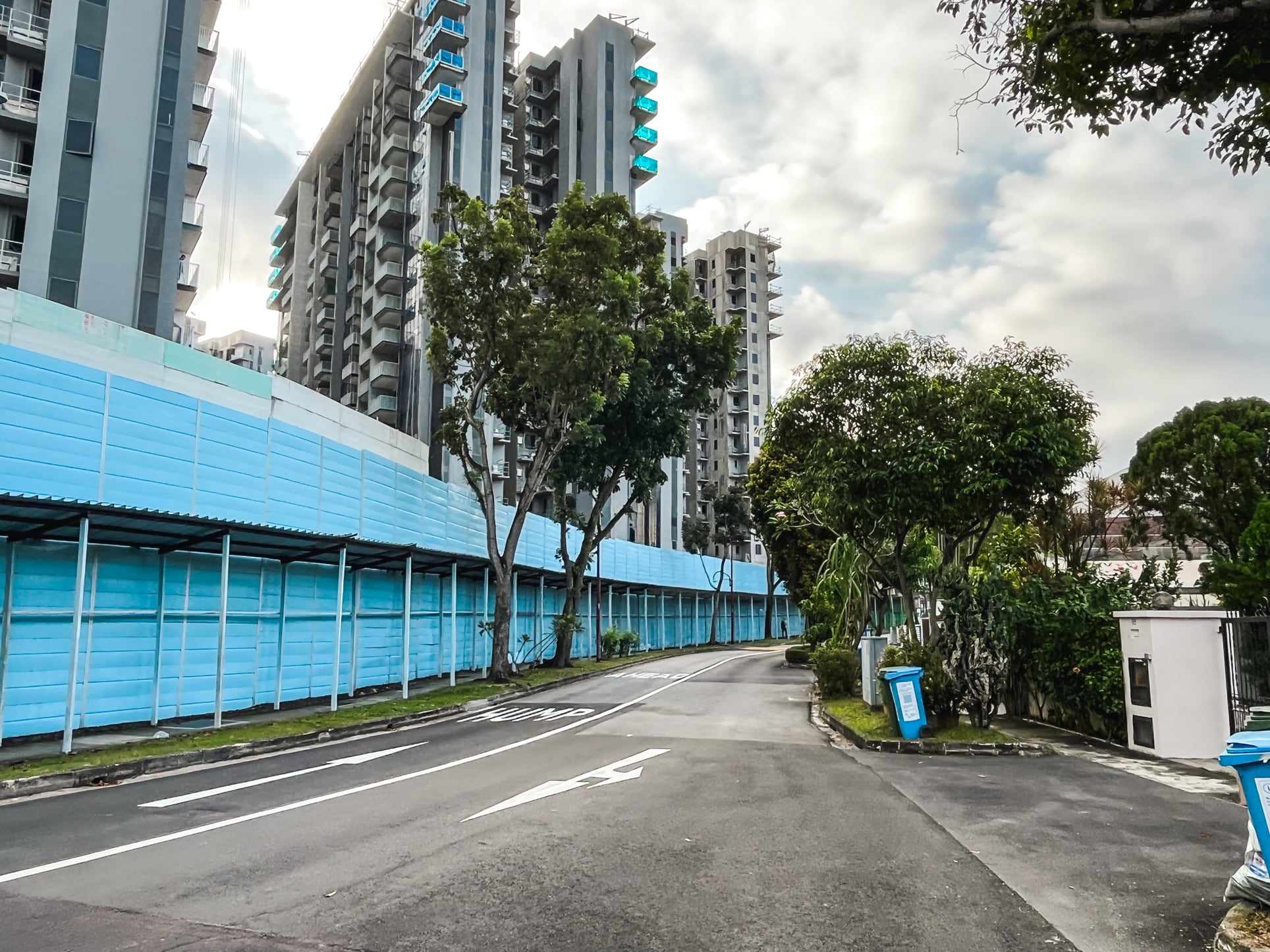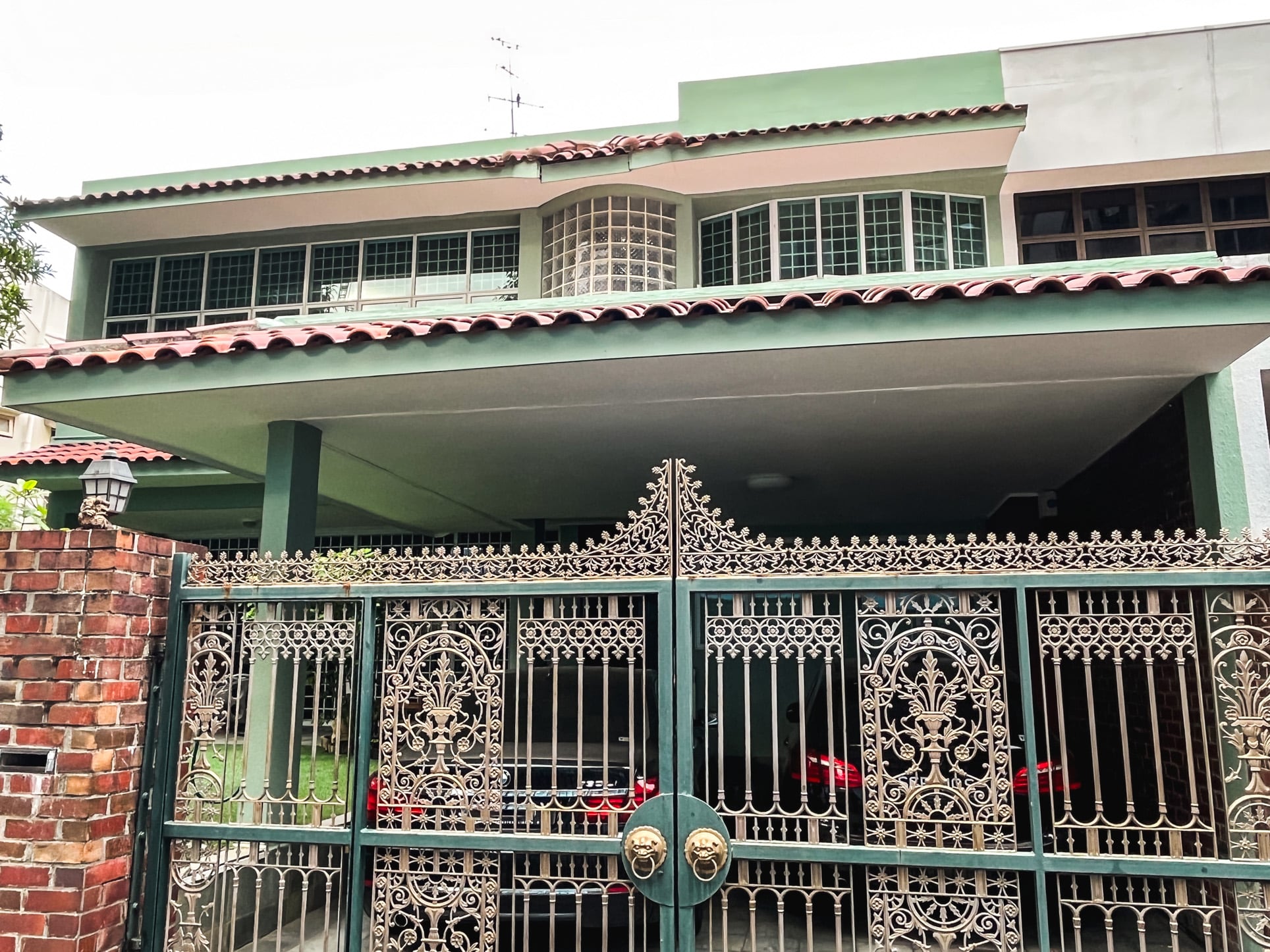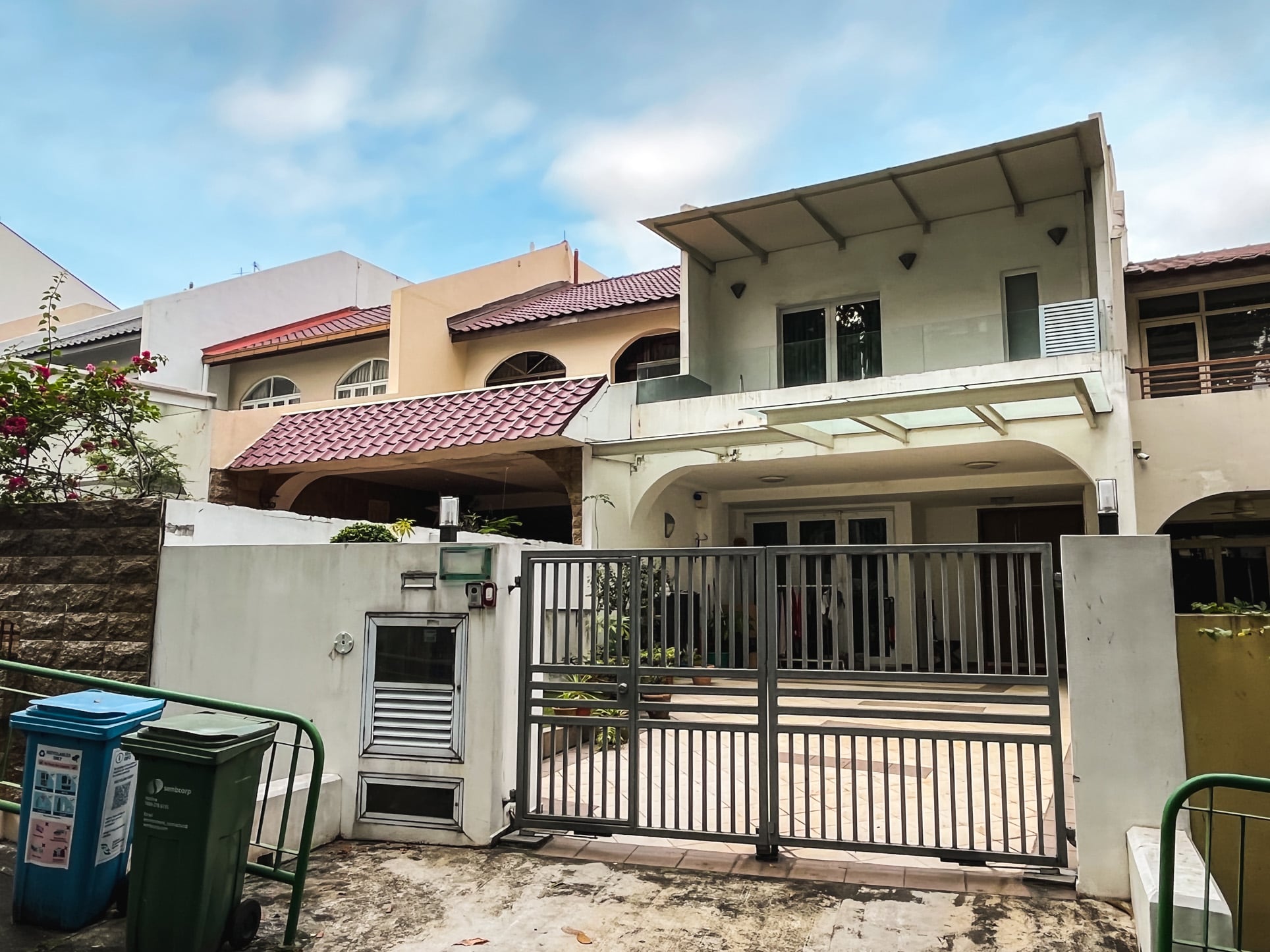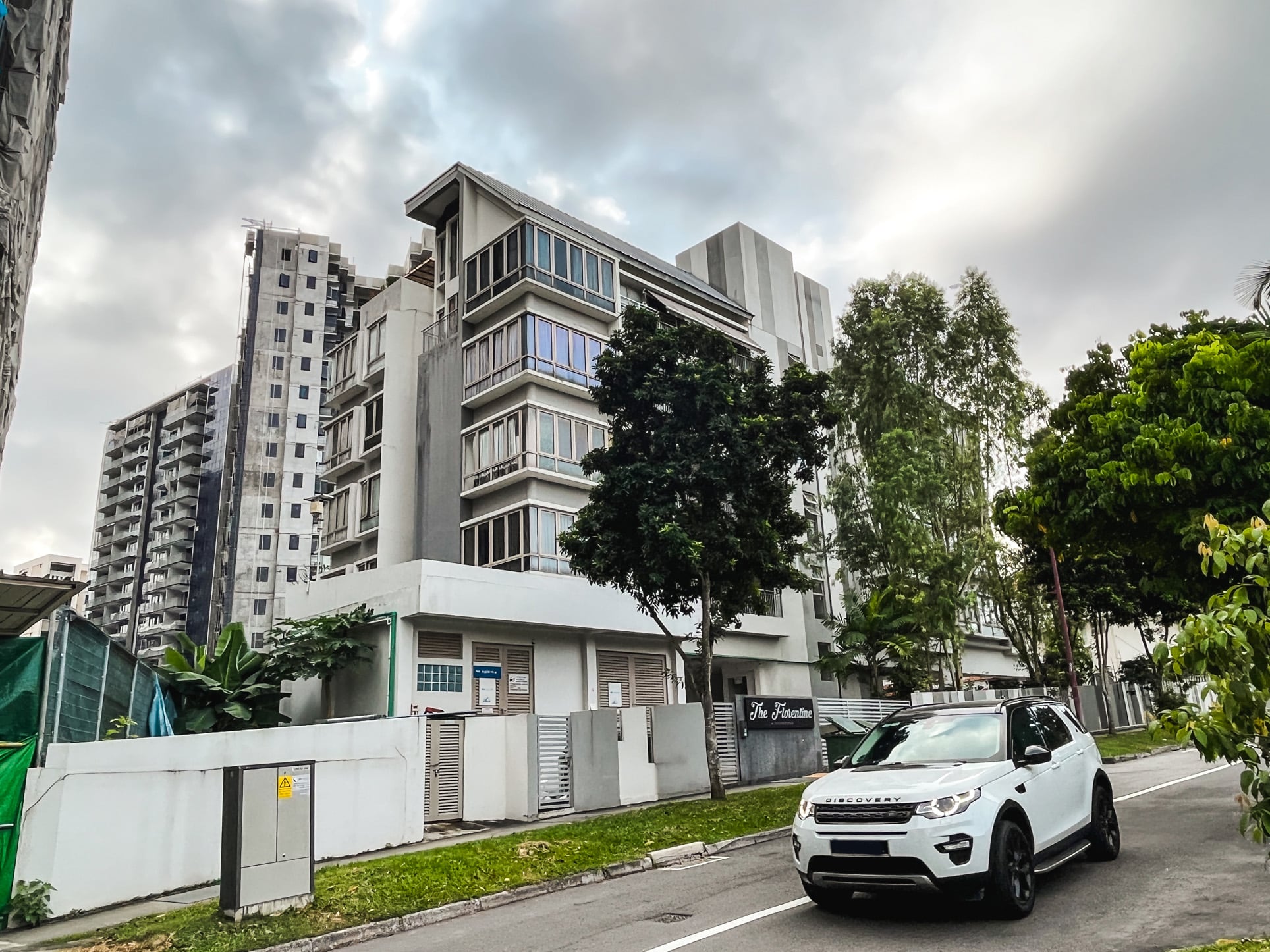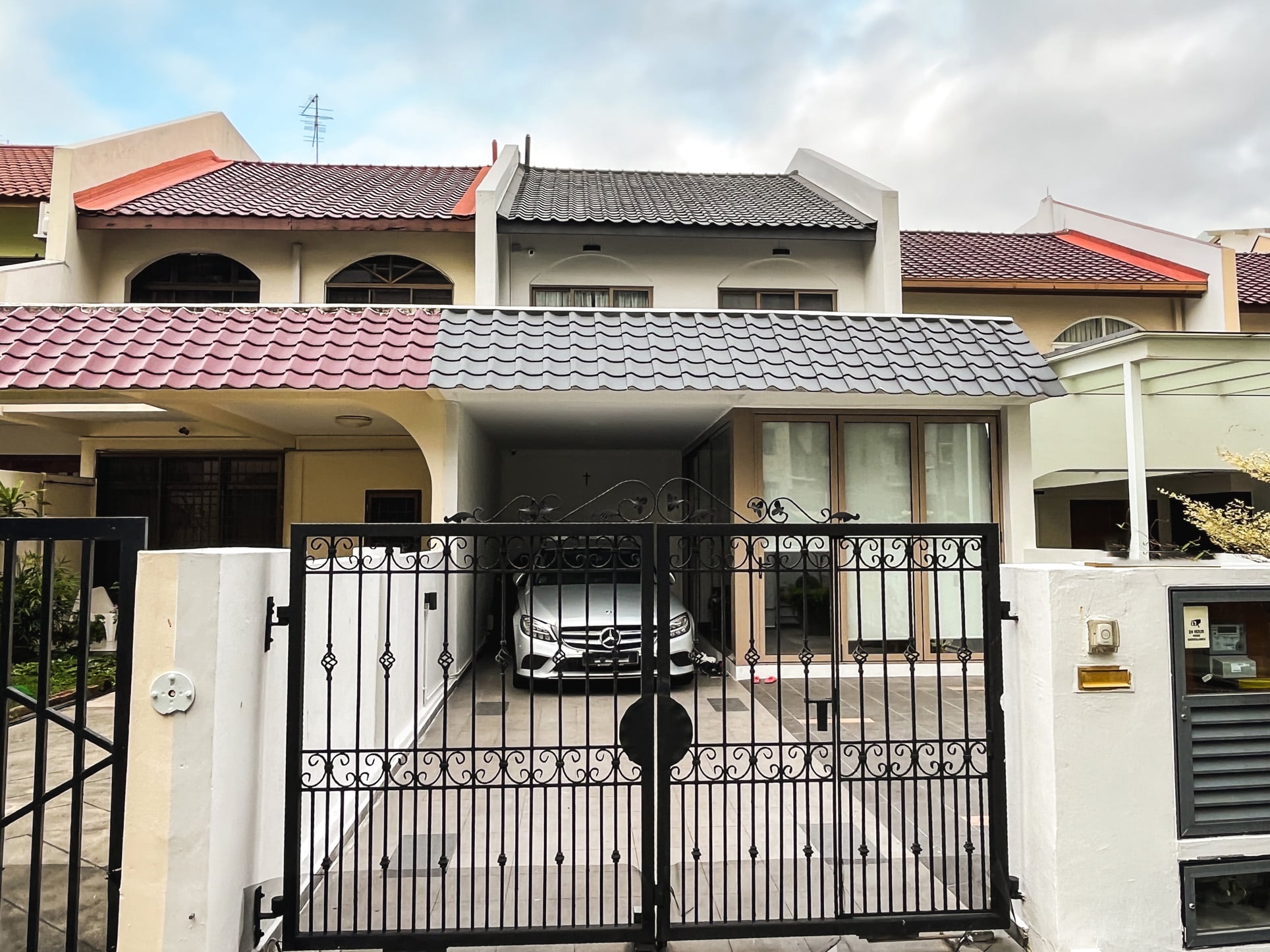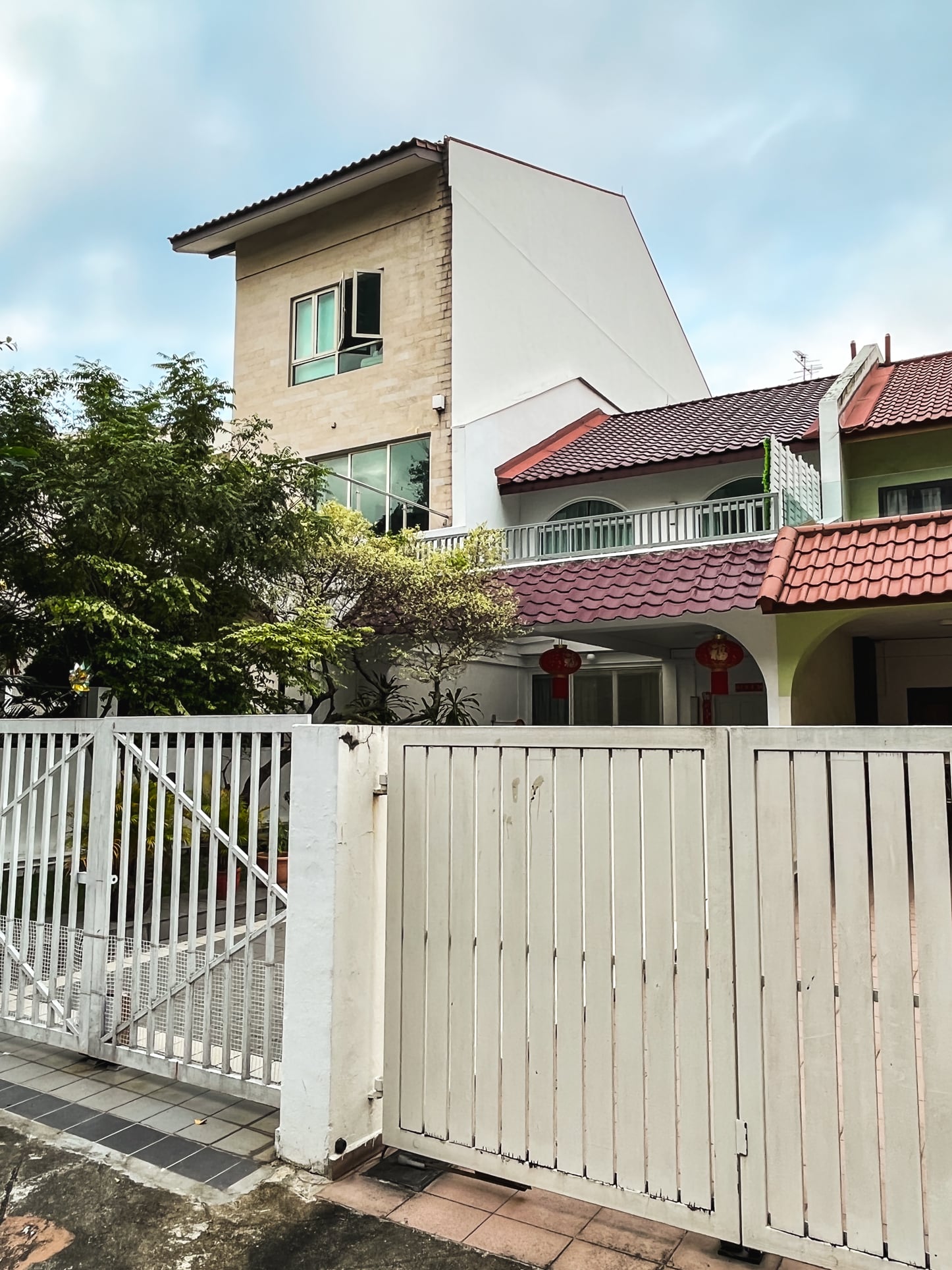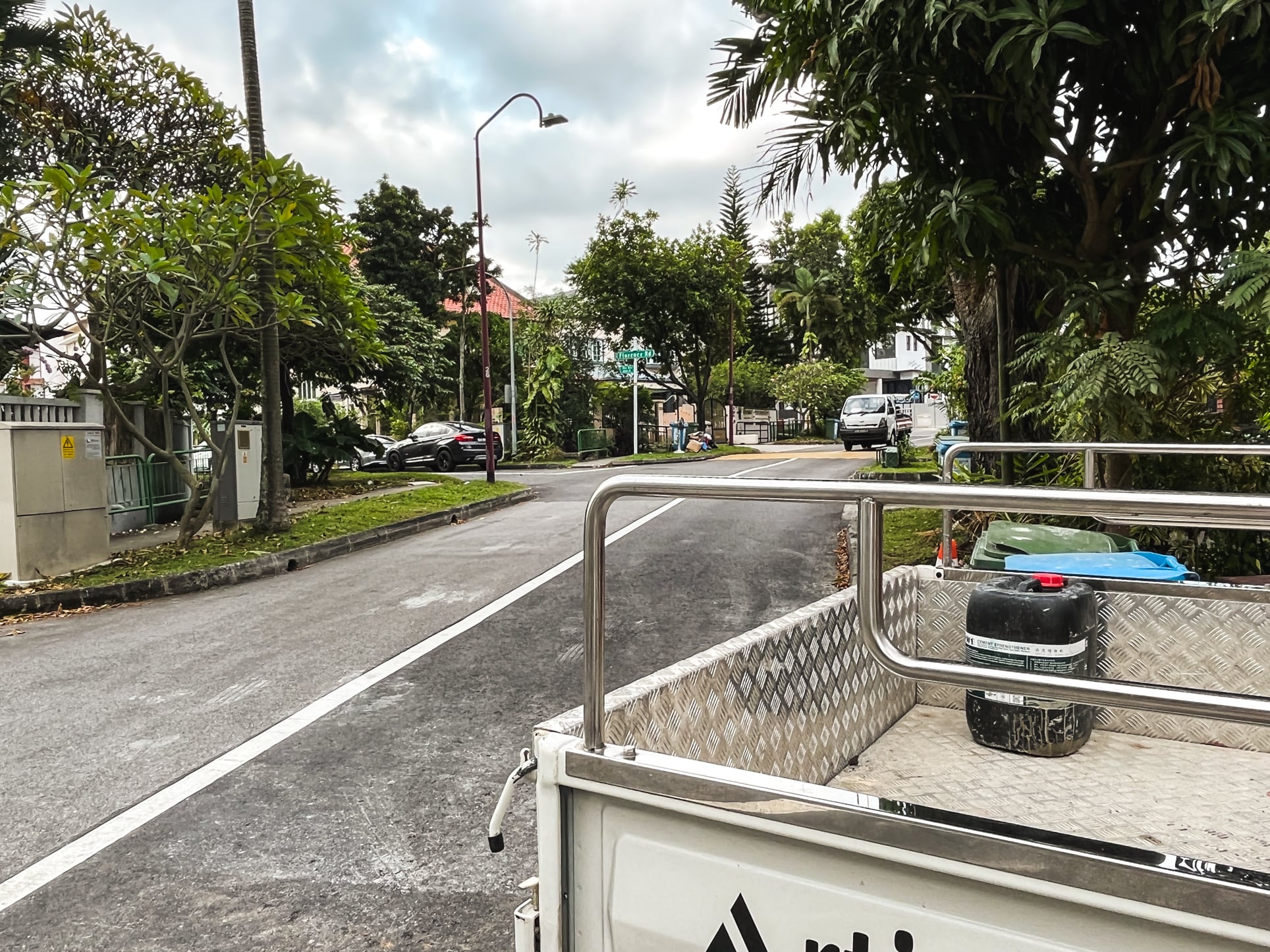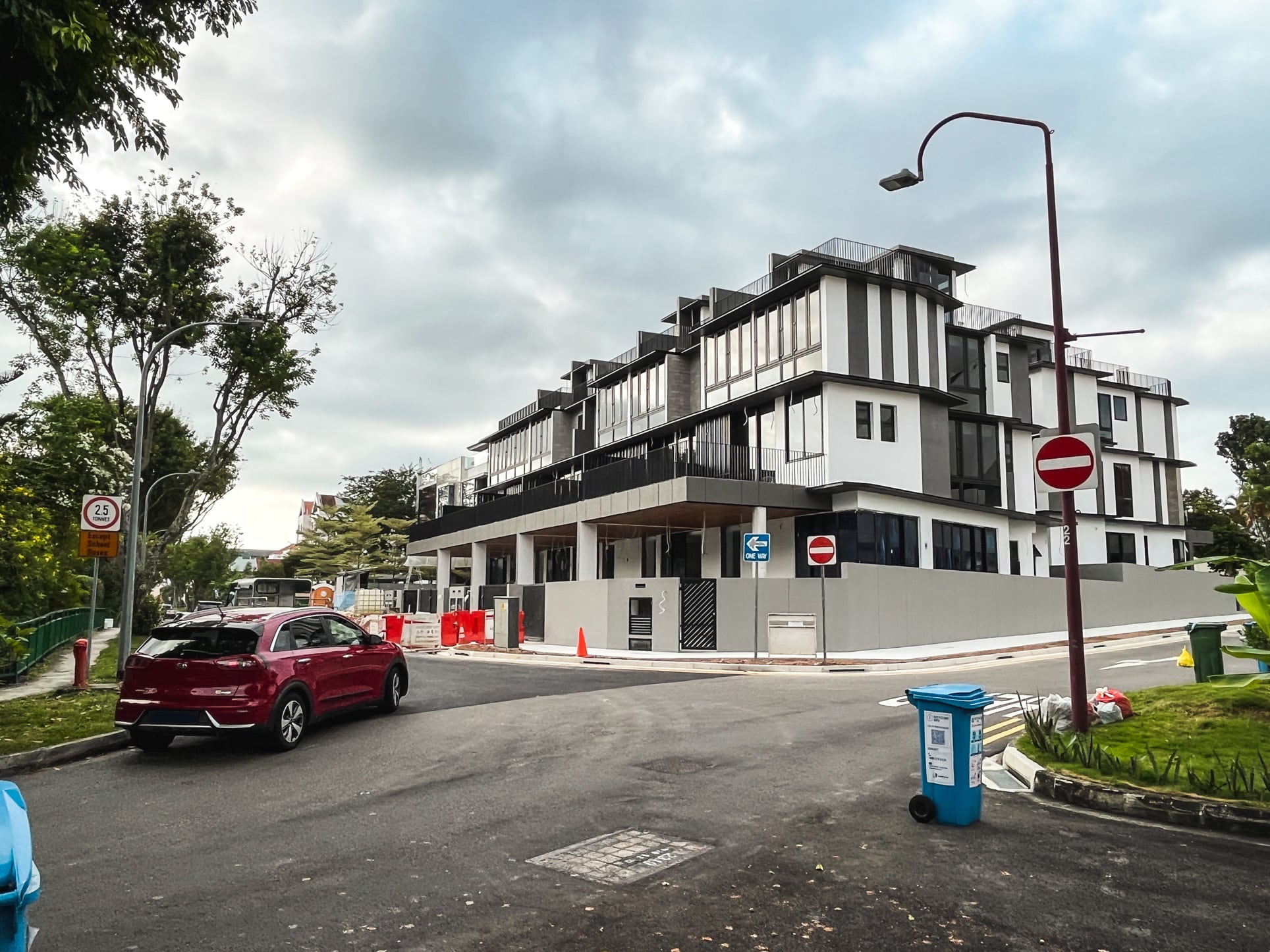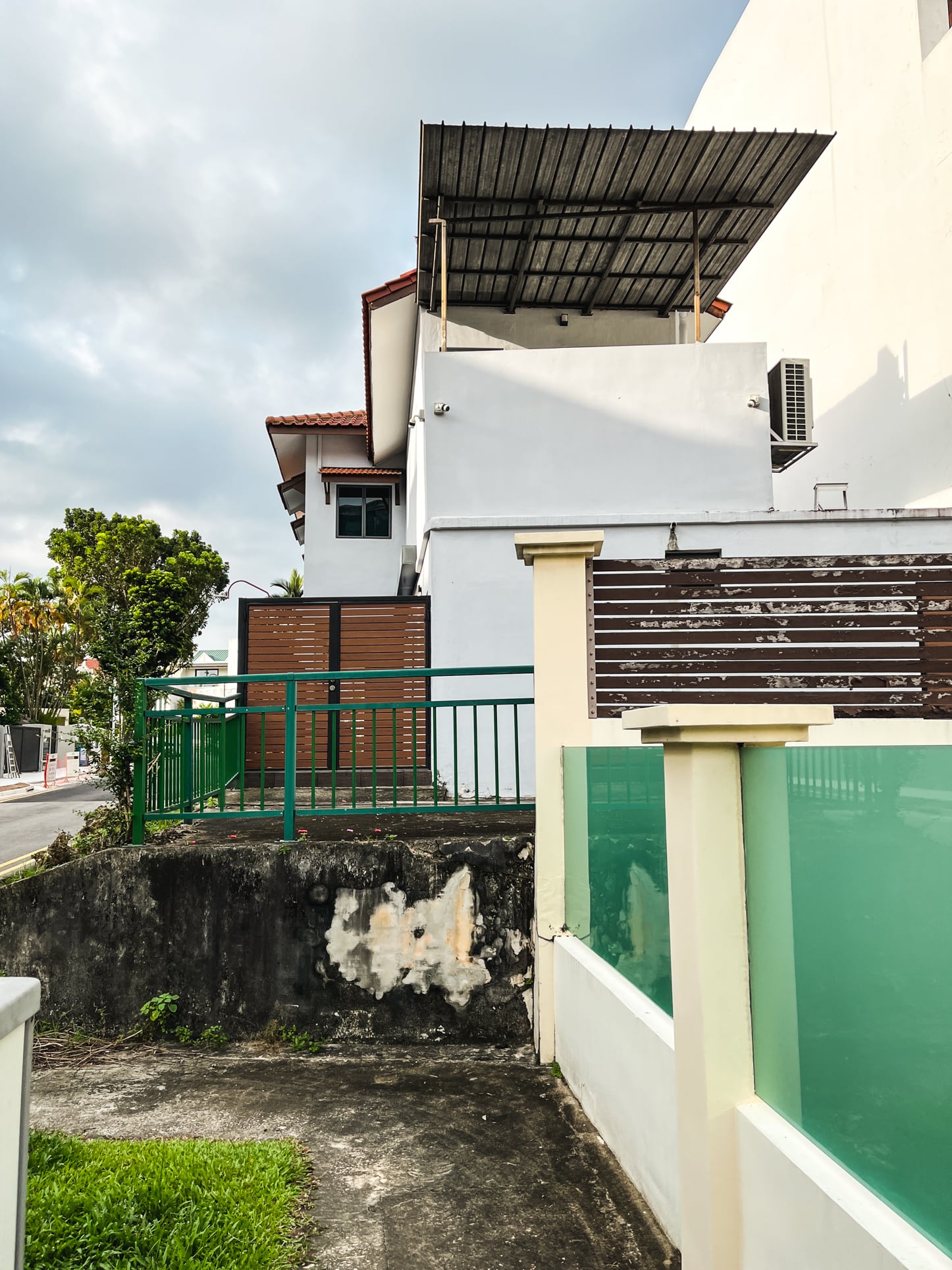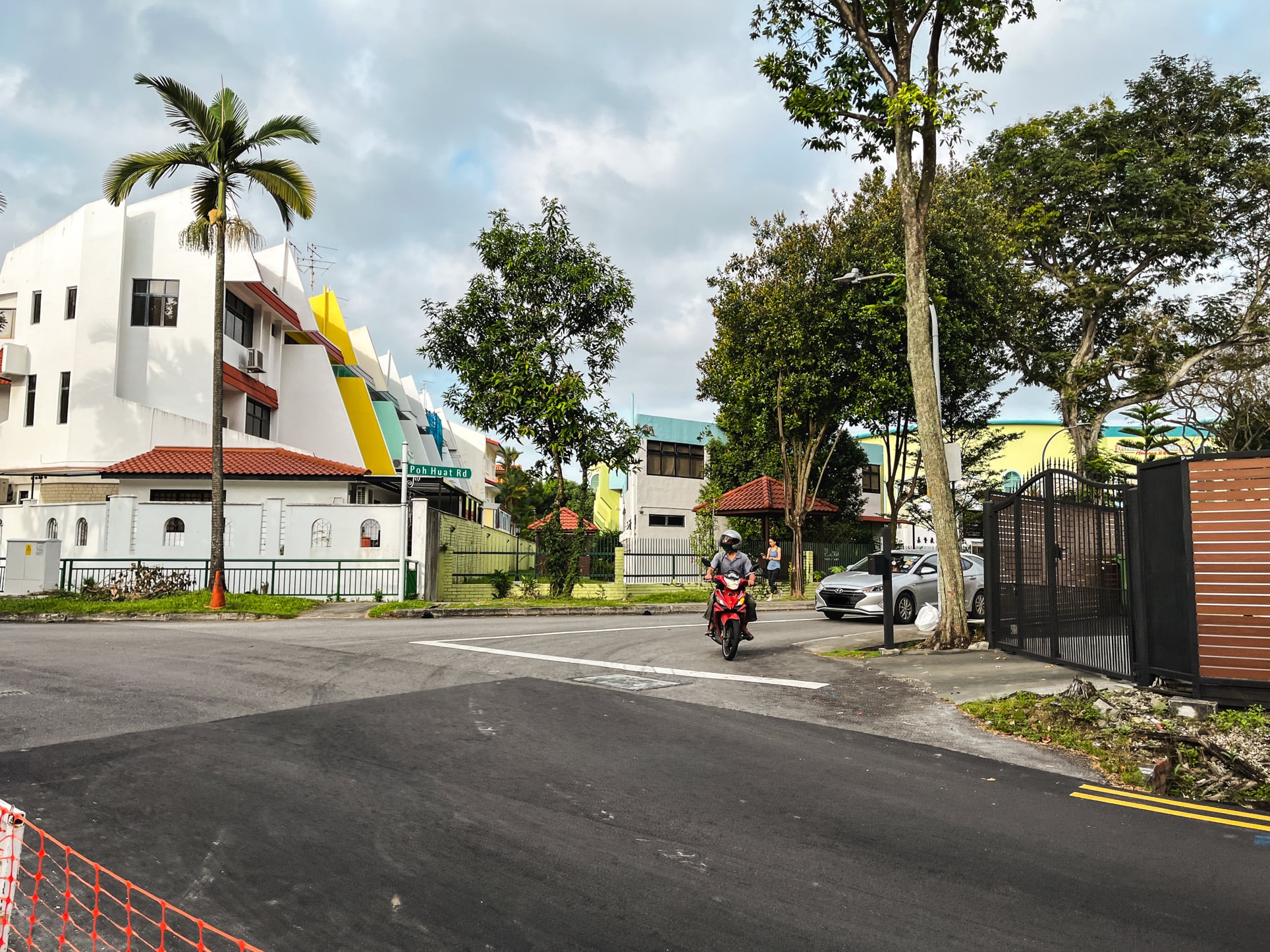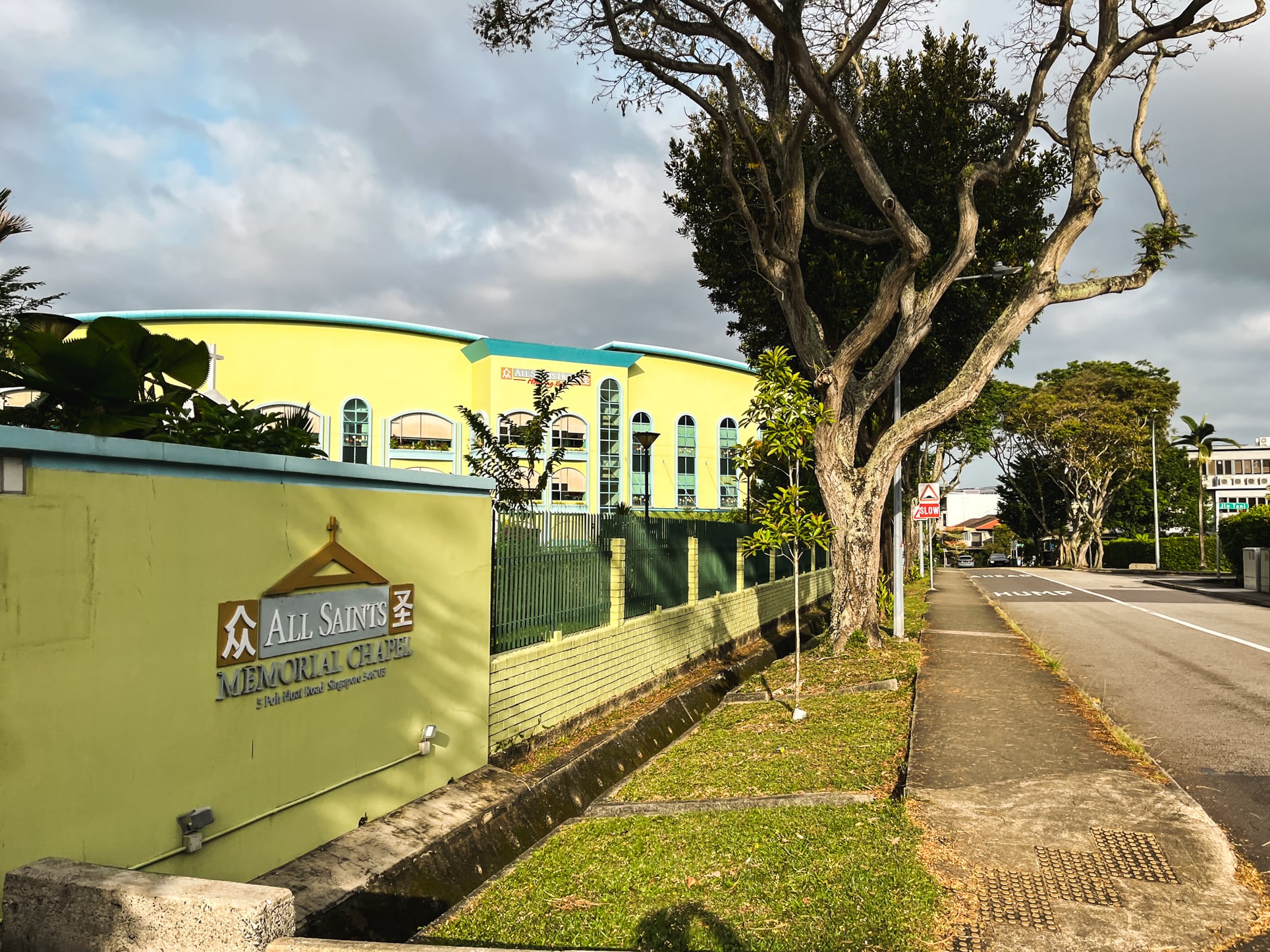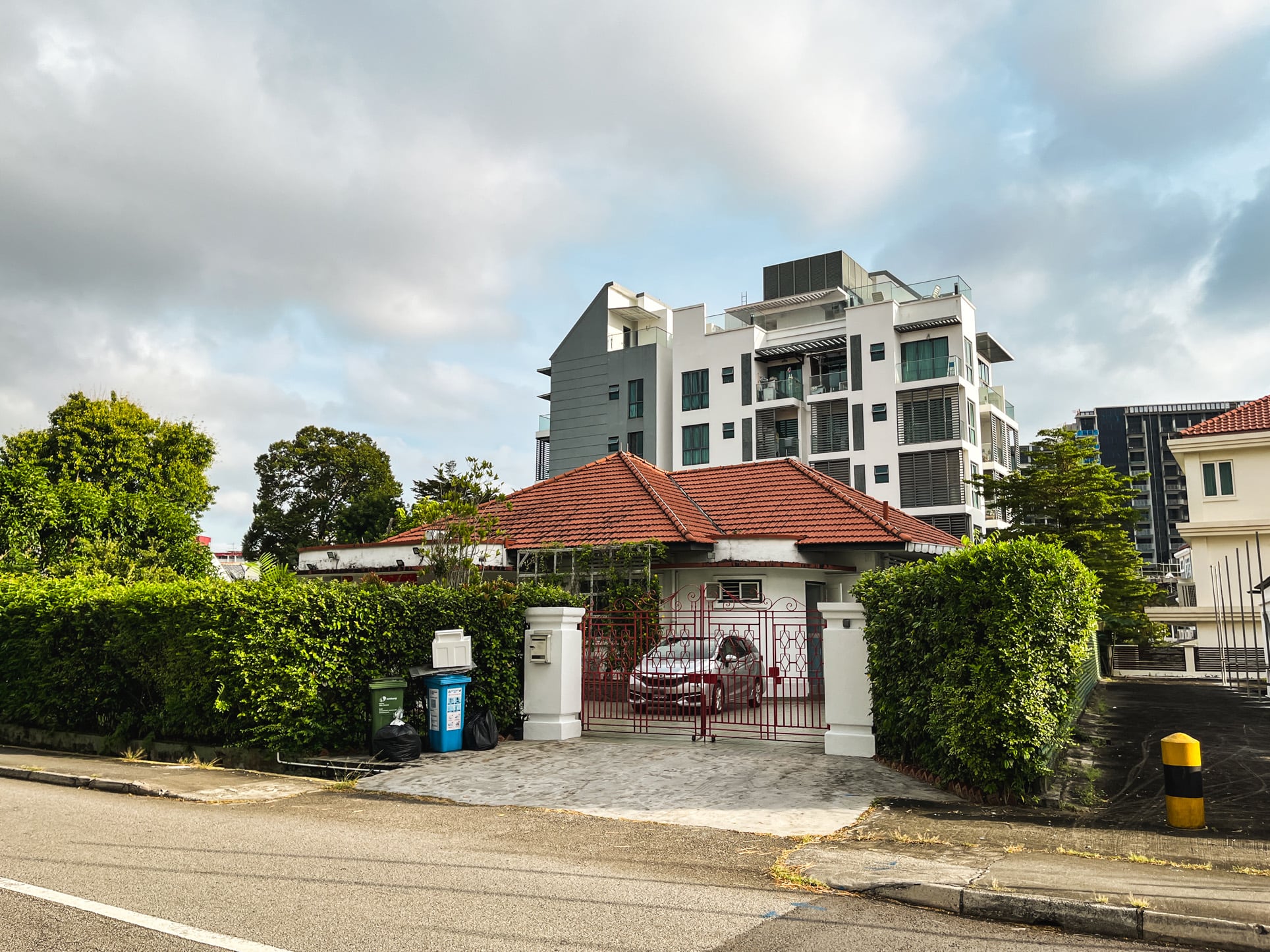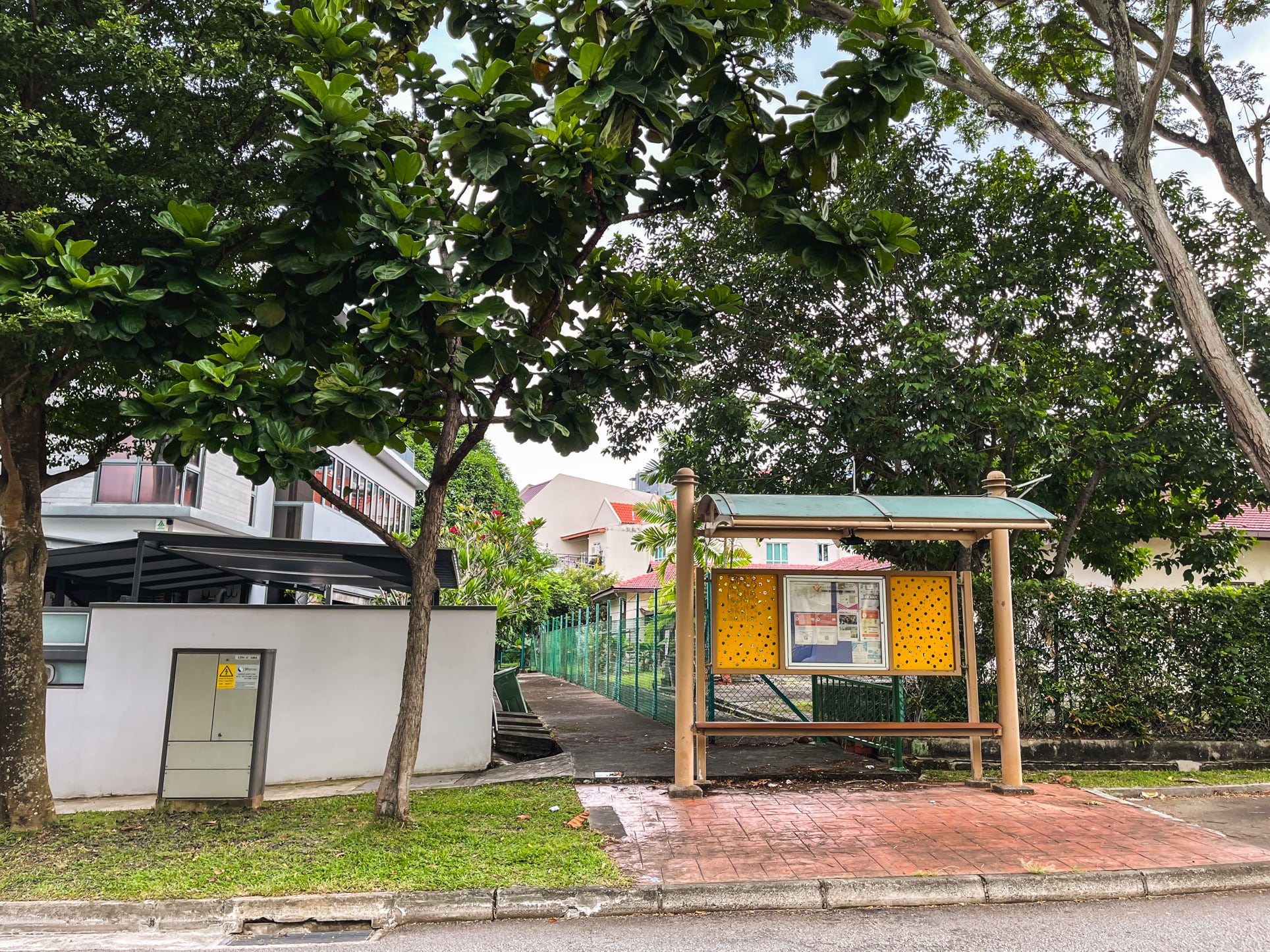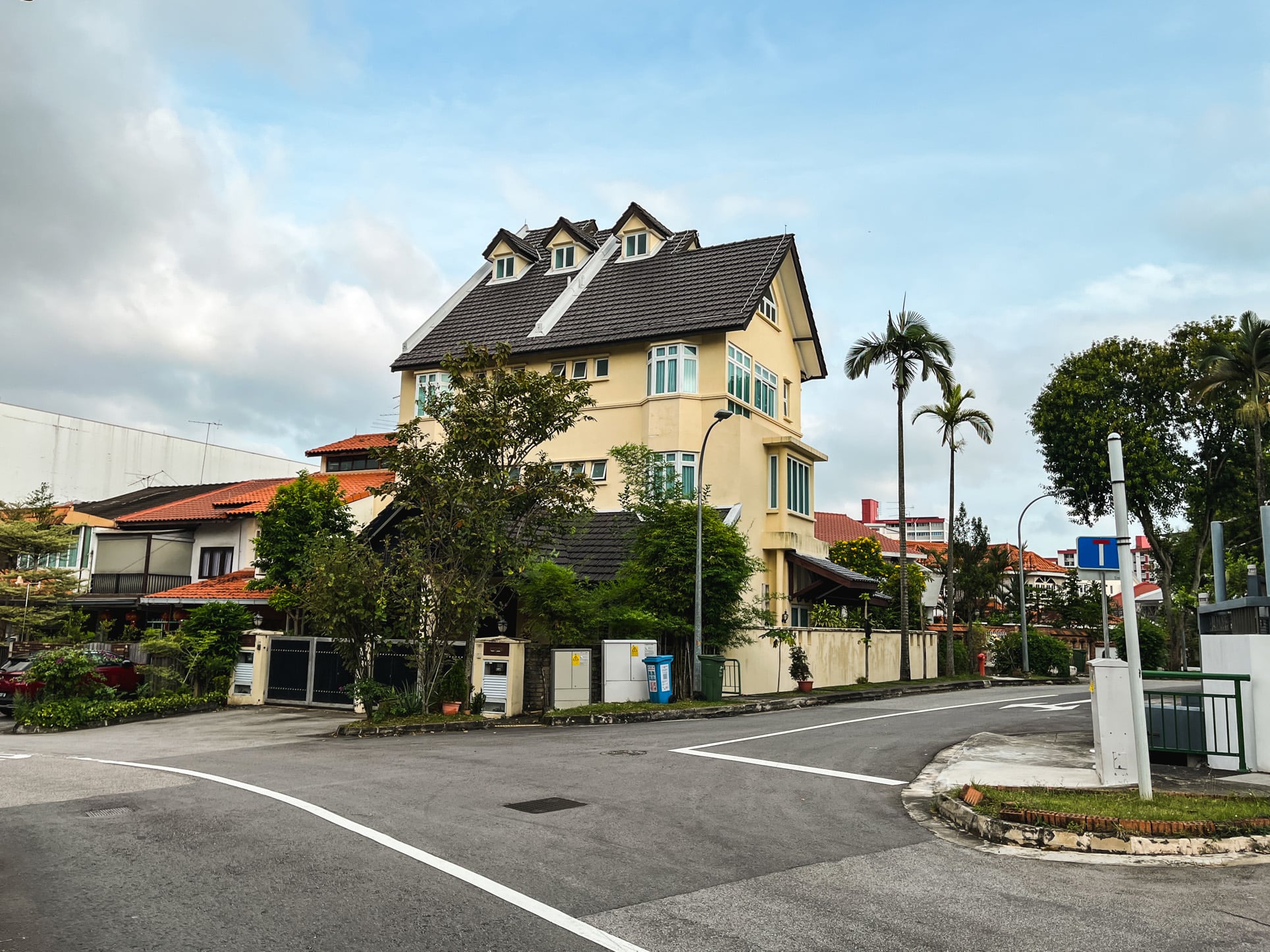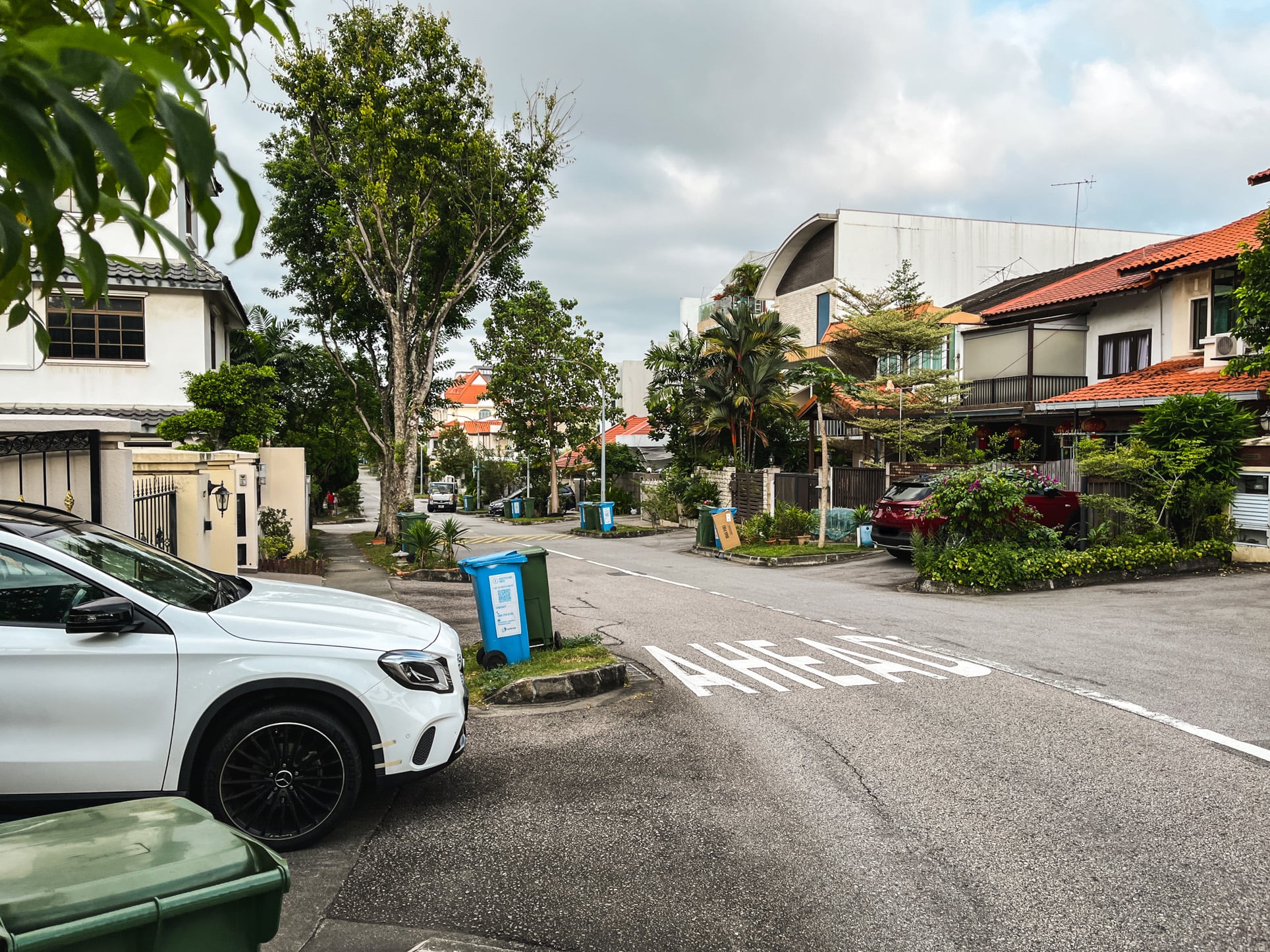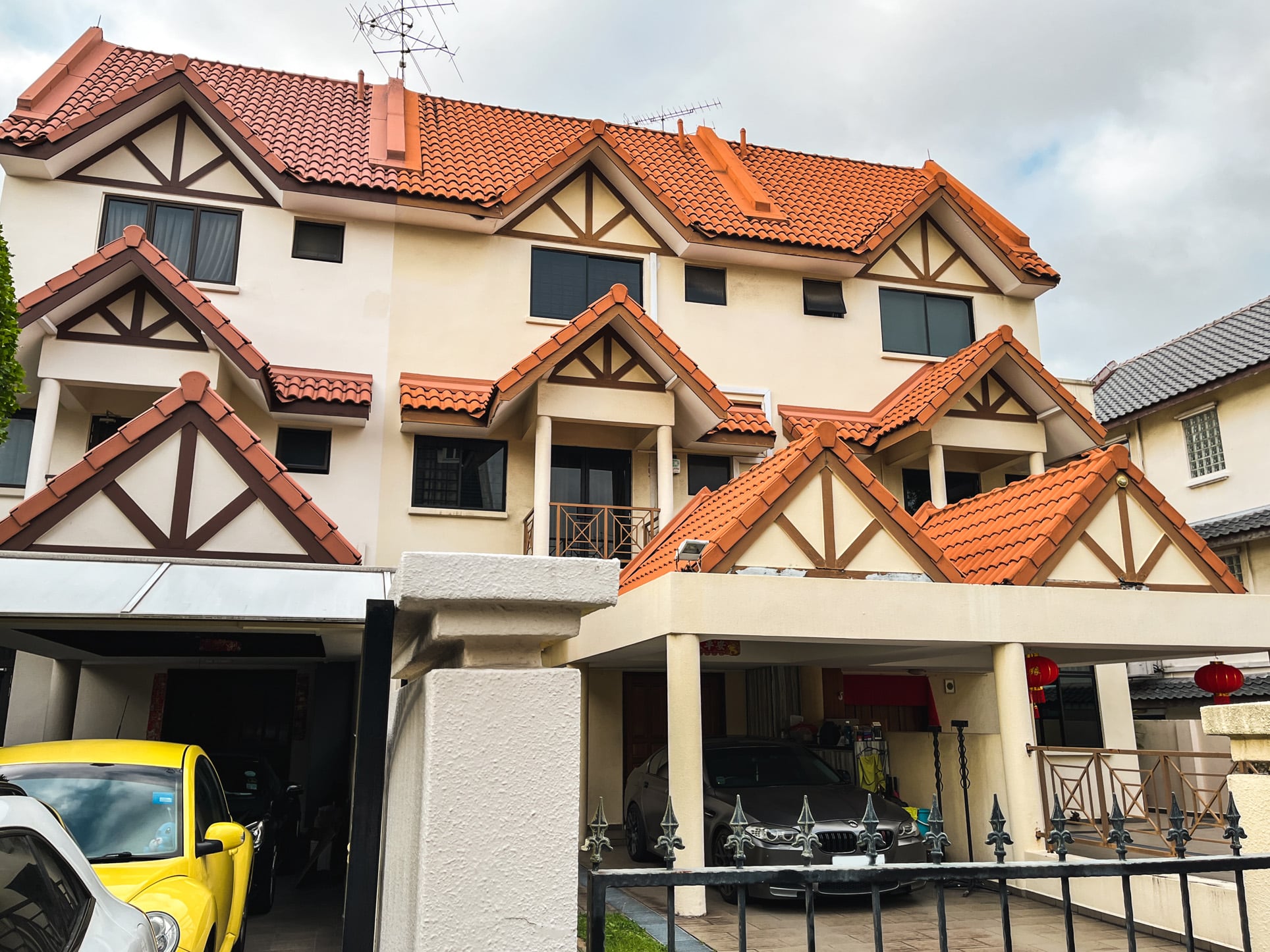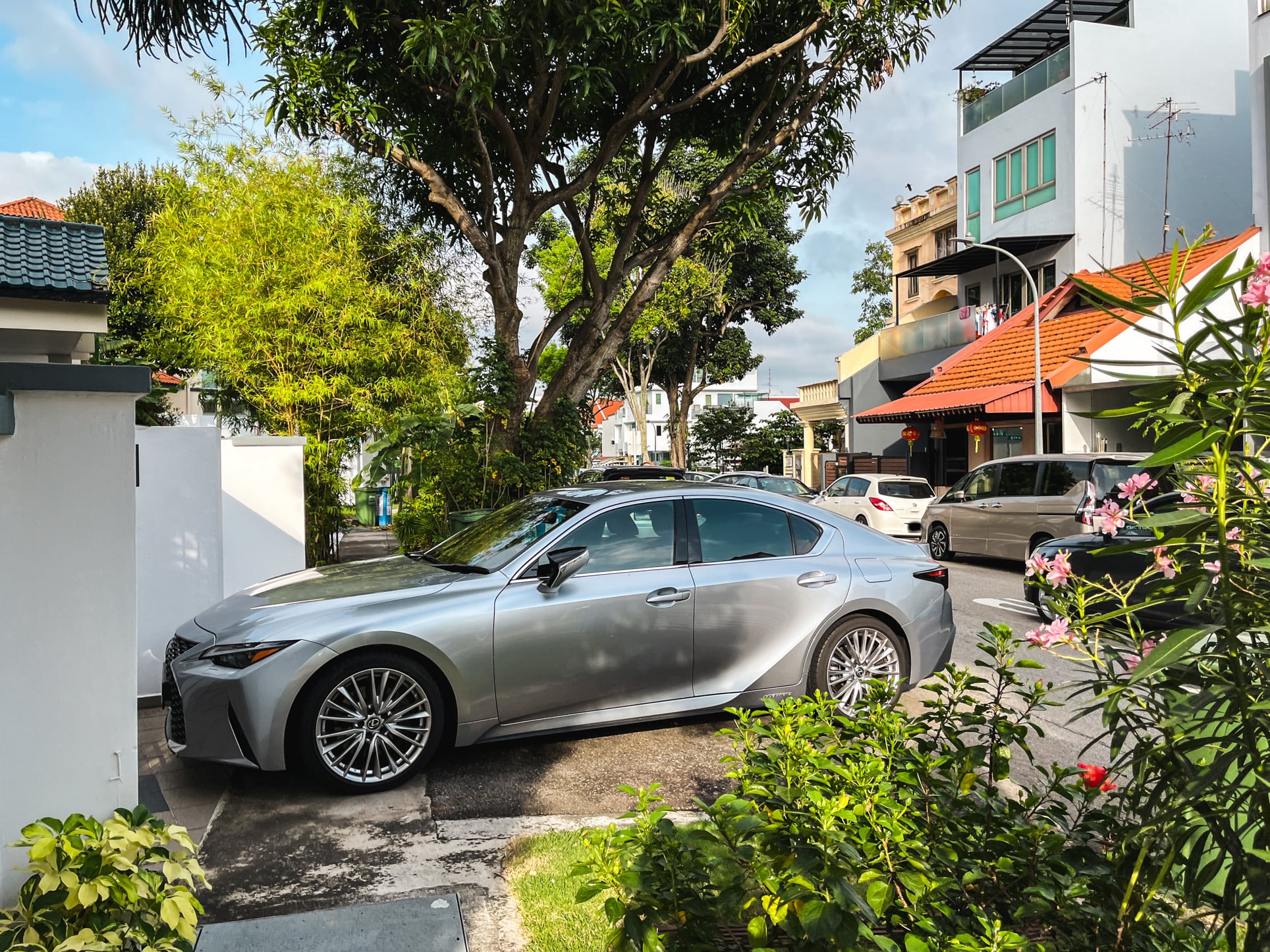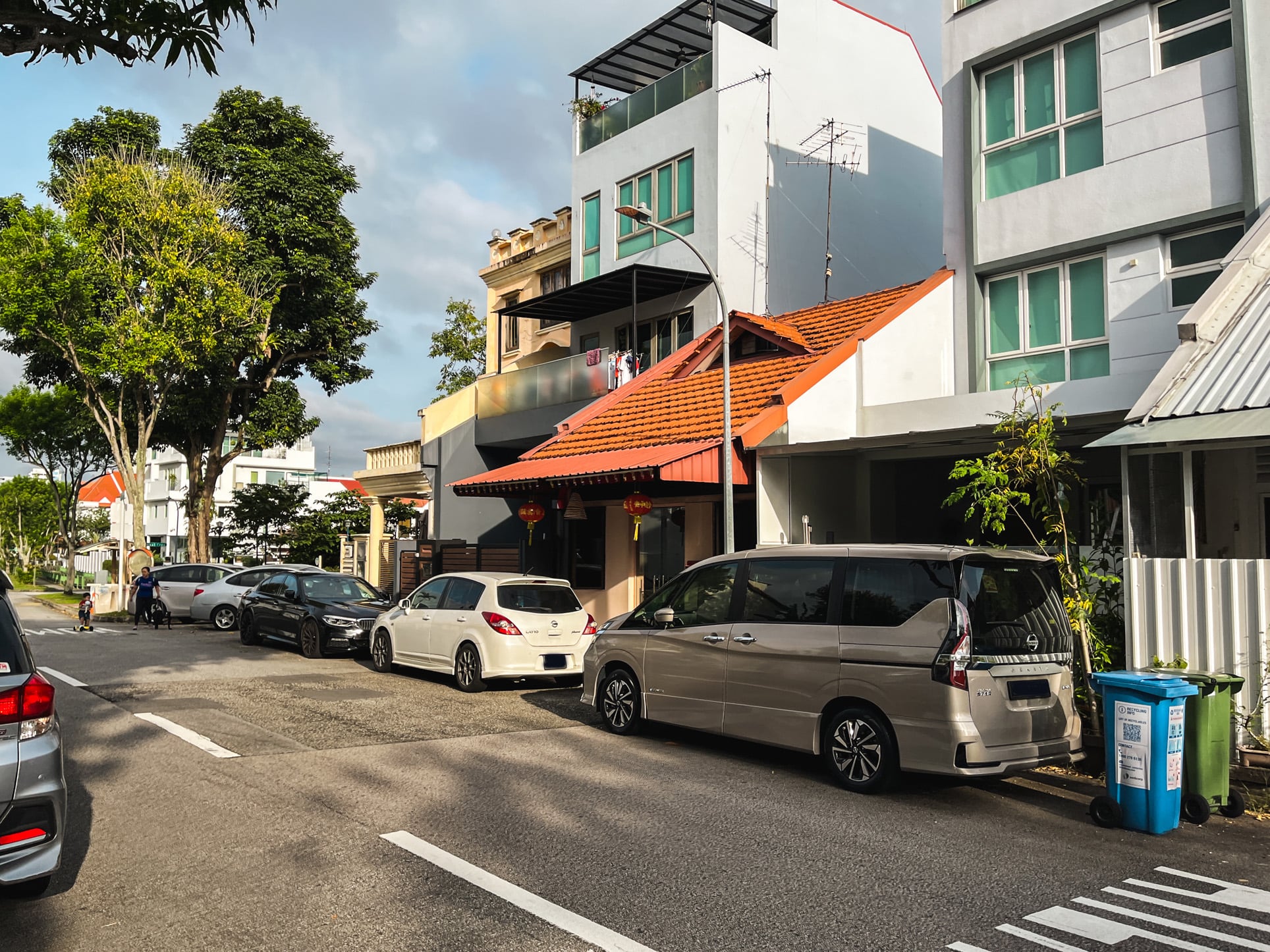 Next is Poh Huat playground, the first playground I've seen inside this bit of the landed enclave. (It's pretty small.)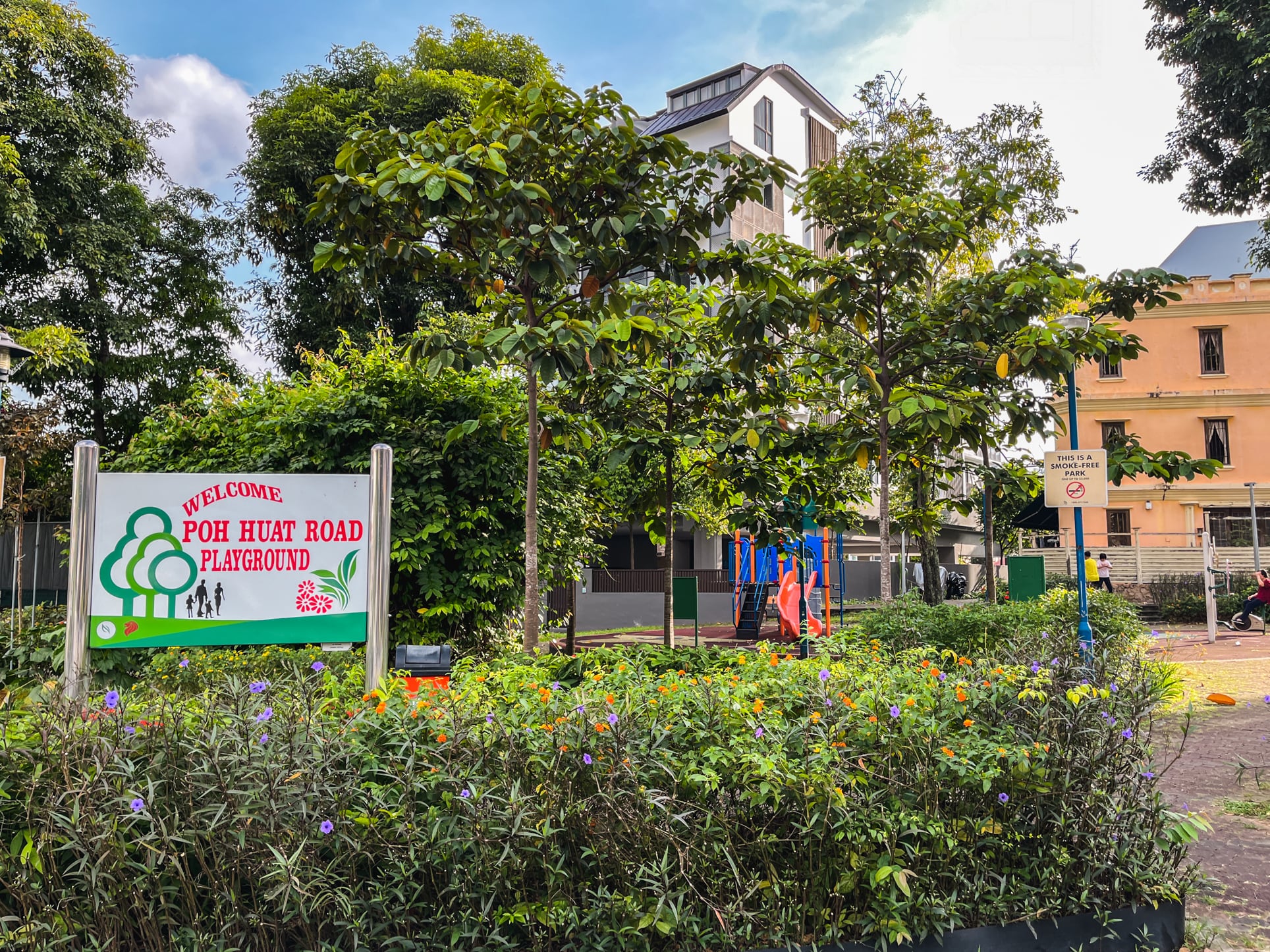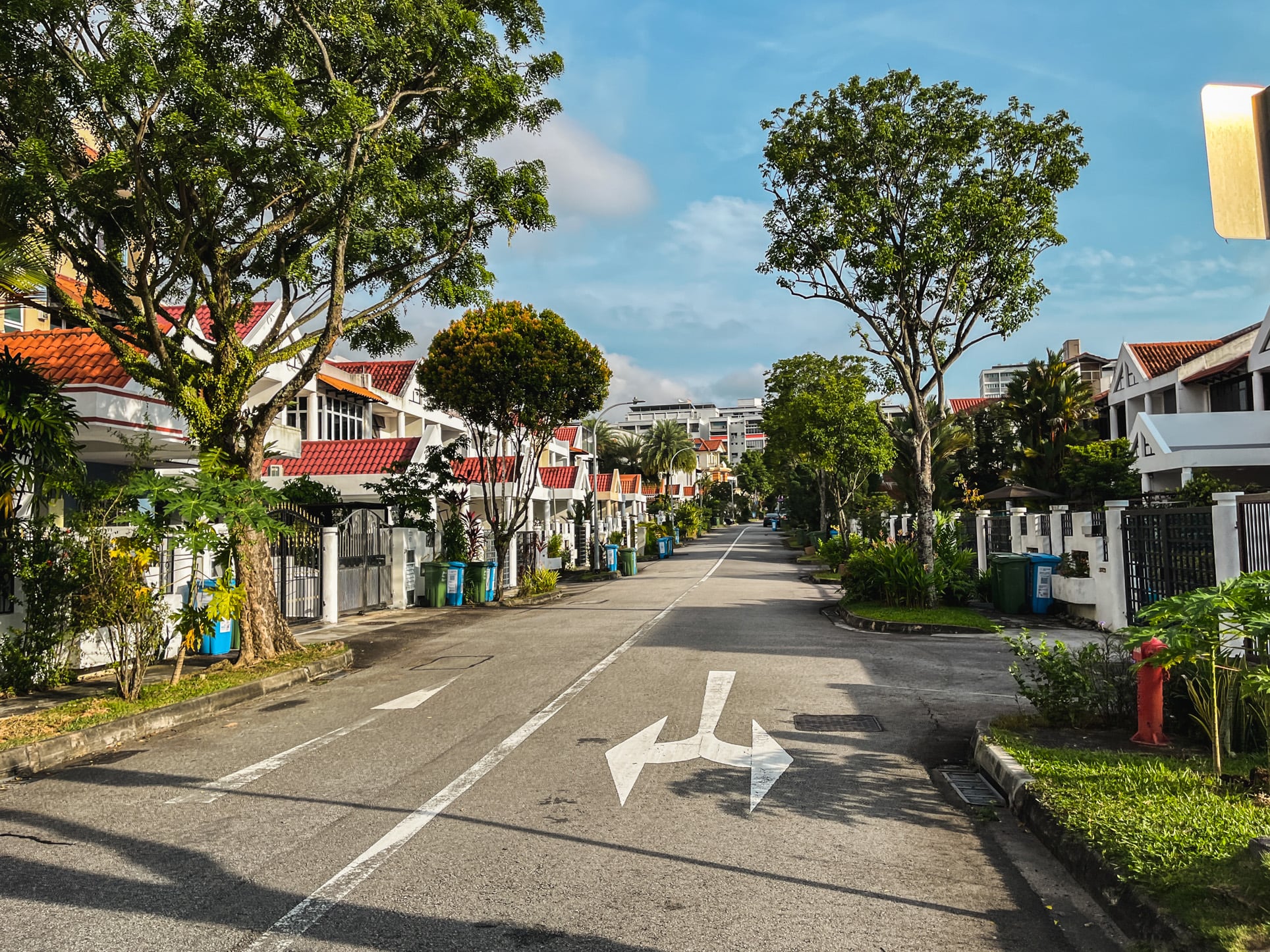 Read this next
Note: One thing potential buyers might want to know is that apparently some of the houses on Poh Huat Road are rented out by the room.
If memory serves, this should be Poh Huat Crescent, which is the road just before Area 2: Park Villas, a 180-unit development, again by Far East, with a 99-year lease starting in 1994 and built in 1997. The houses span 3 streets: Park Villas Terrace which leads onto Park Villas Green (2 parallel roads) and Park Villas Rise (the next cul-de-sac after Park Villas Terrace and Green.)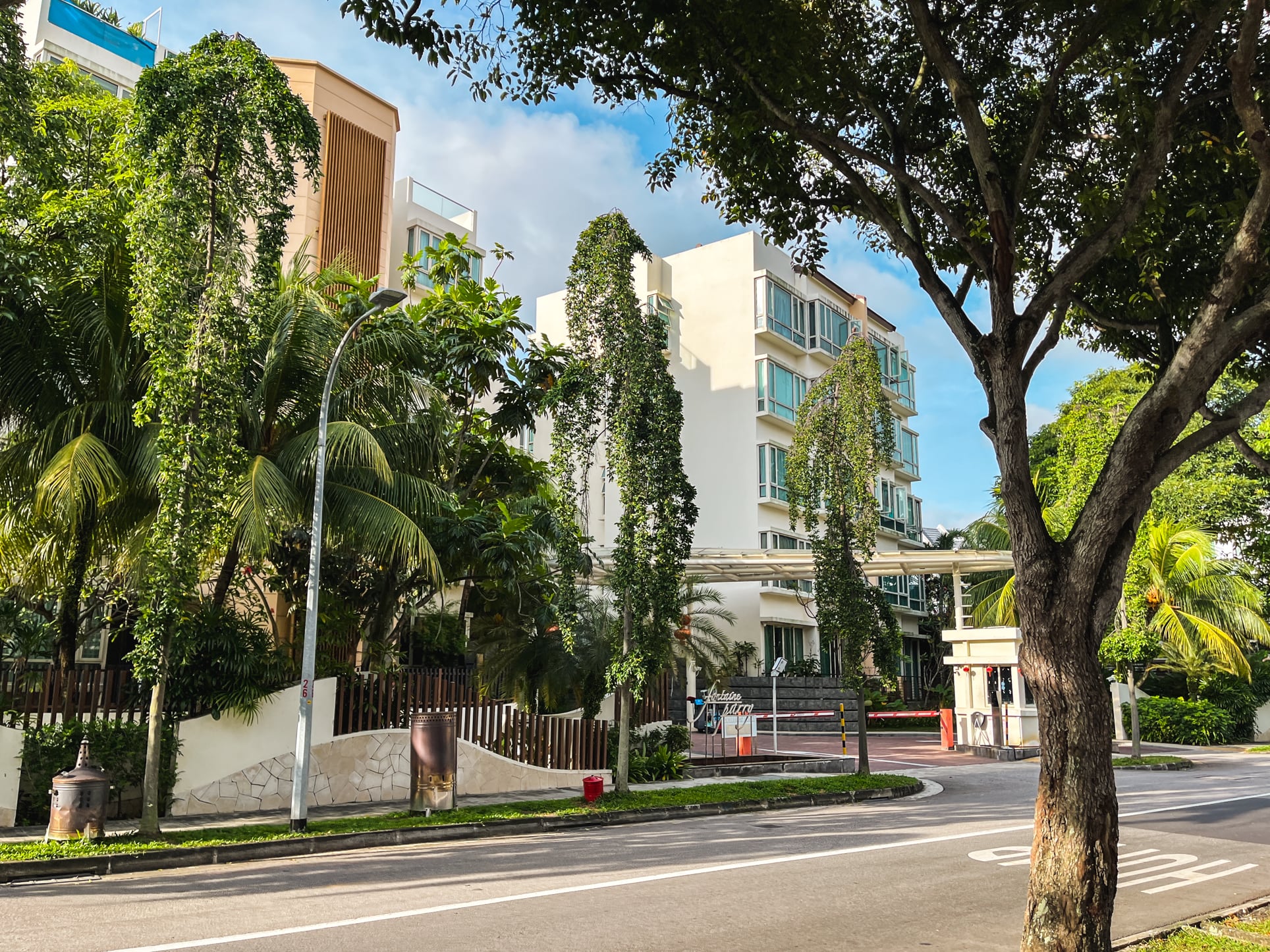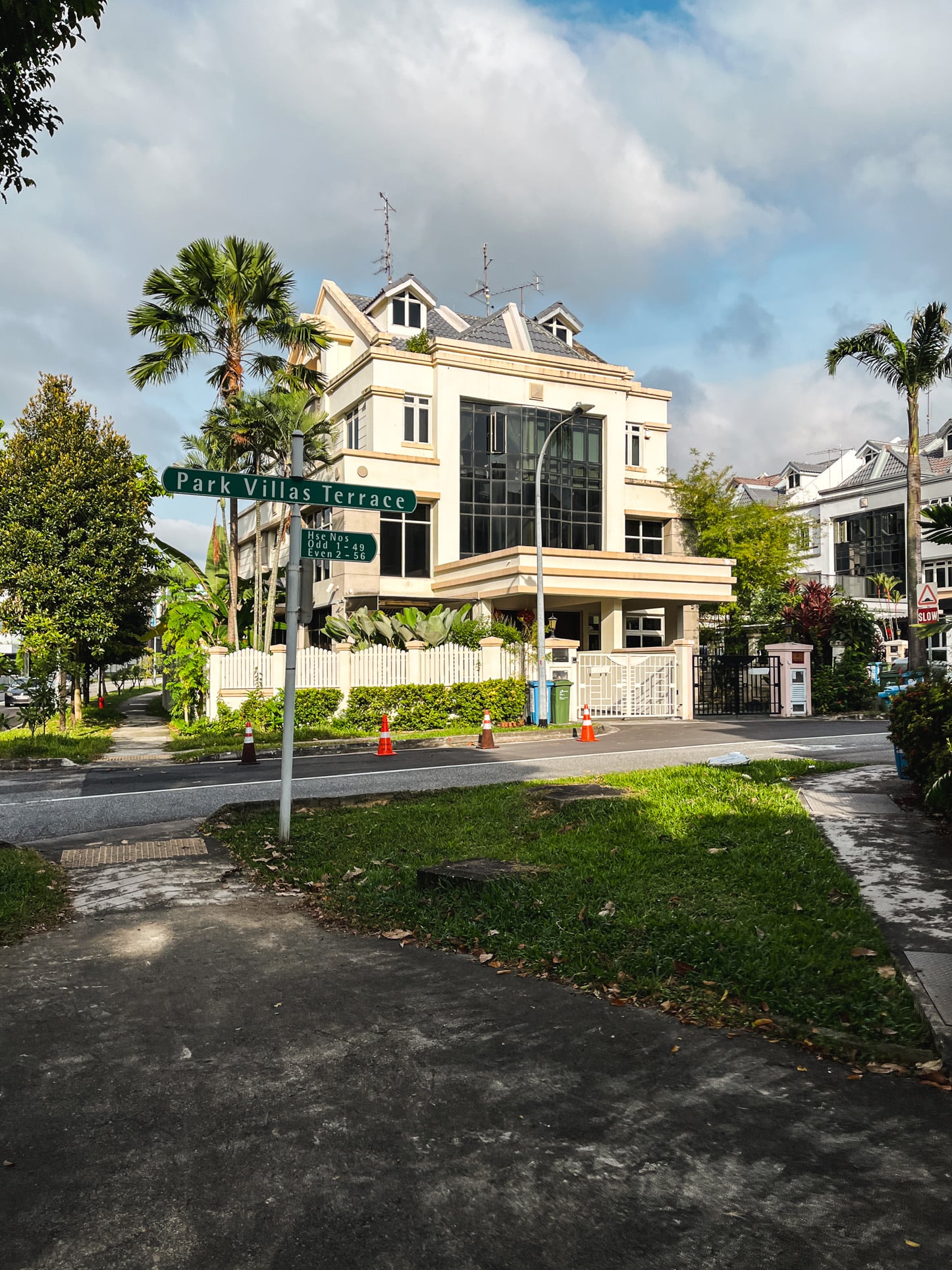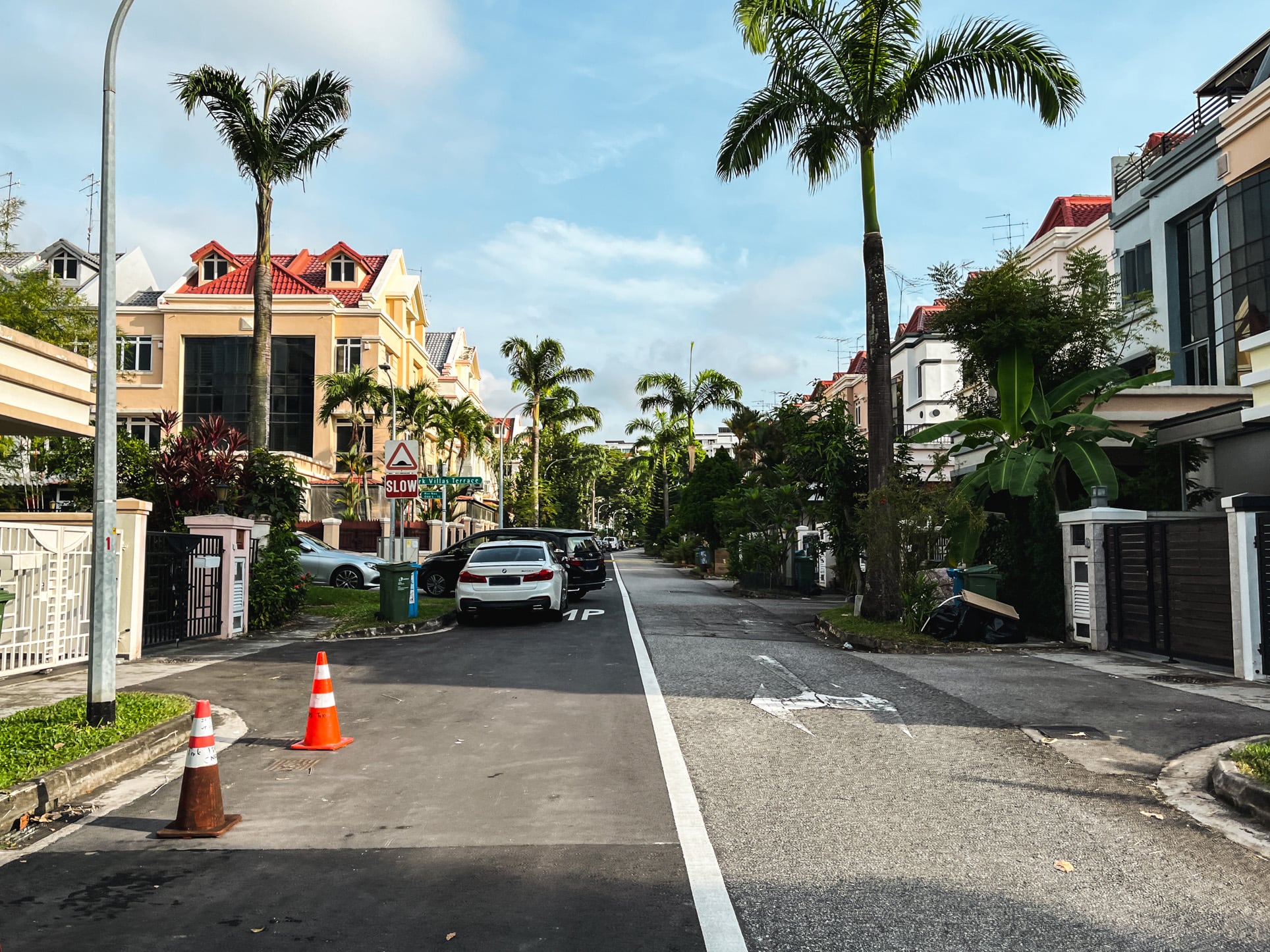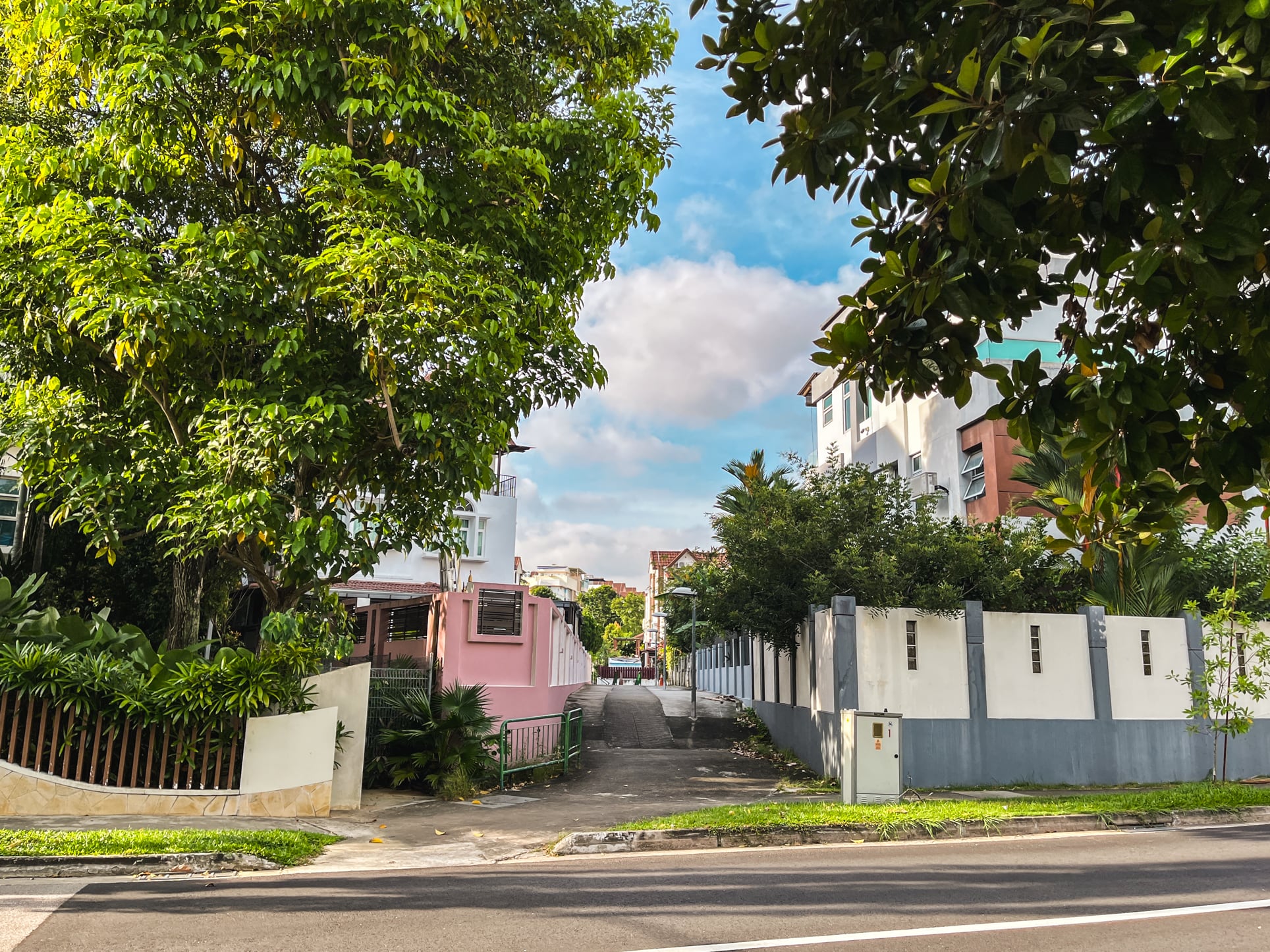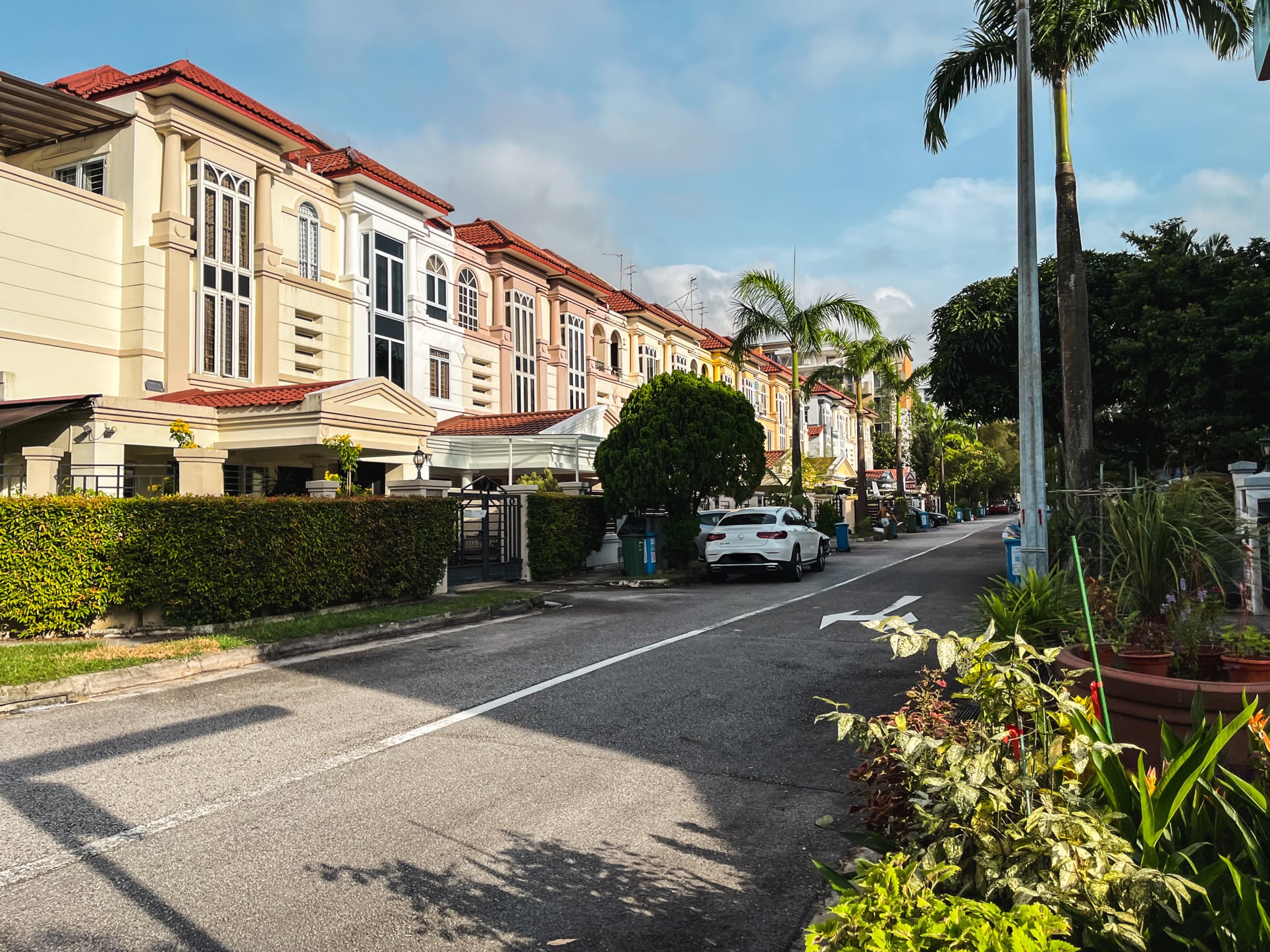 Walking down this cul-de-sac brings you to another small playground which, alas, is right next to Hougang Avenue 2, so not the quietest environment for kids to play. There is also a childcare centre, Mulberry Learning@Kovan.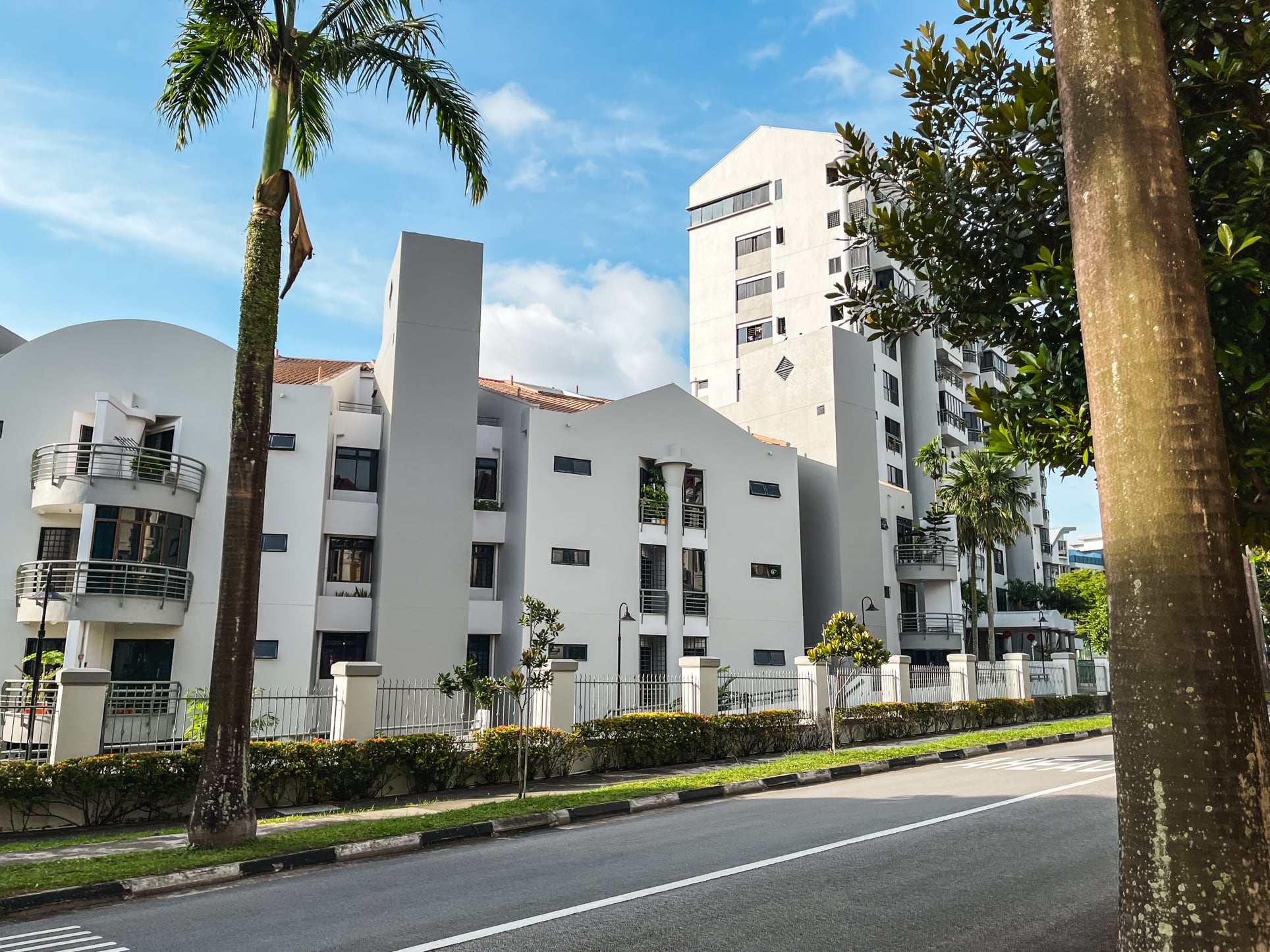 Note how much lower the land on which it lies is compared to Poh Huat Road. FYI, there's yet another small empty space between this condo and the property next door. I guess it could serve as a path to allow you to cut through to the road behind (Parry Terrace)?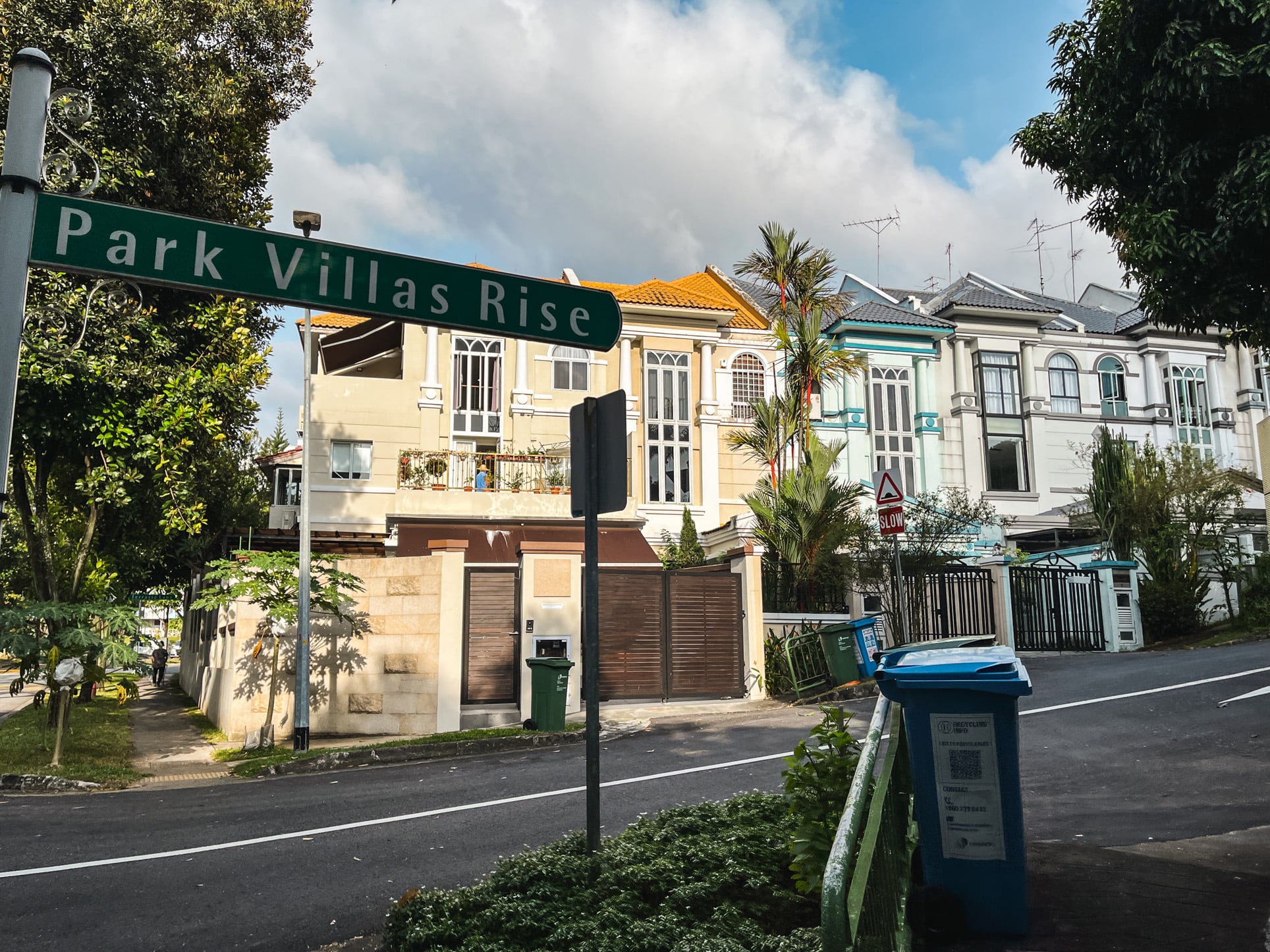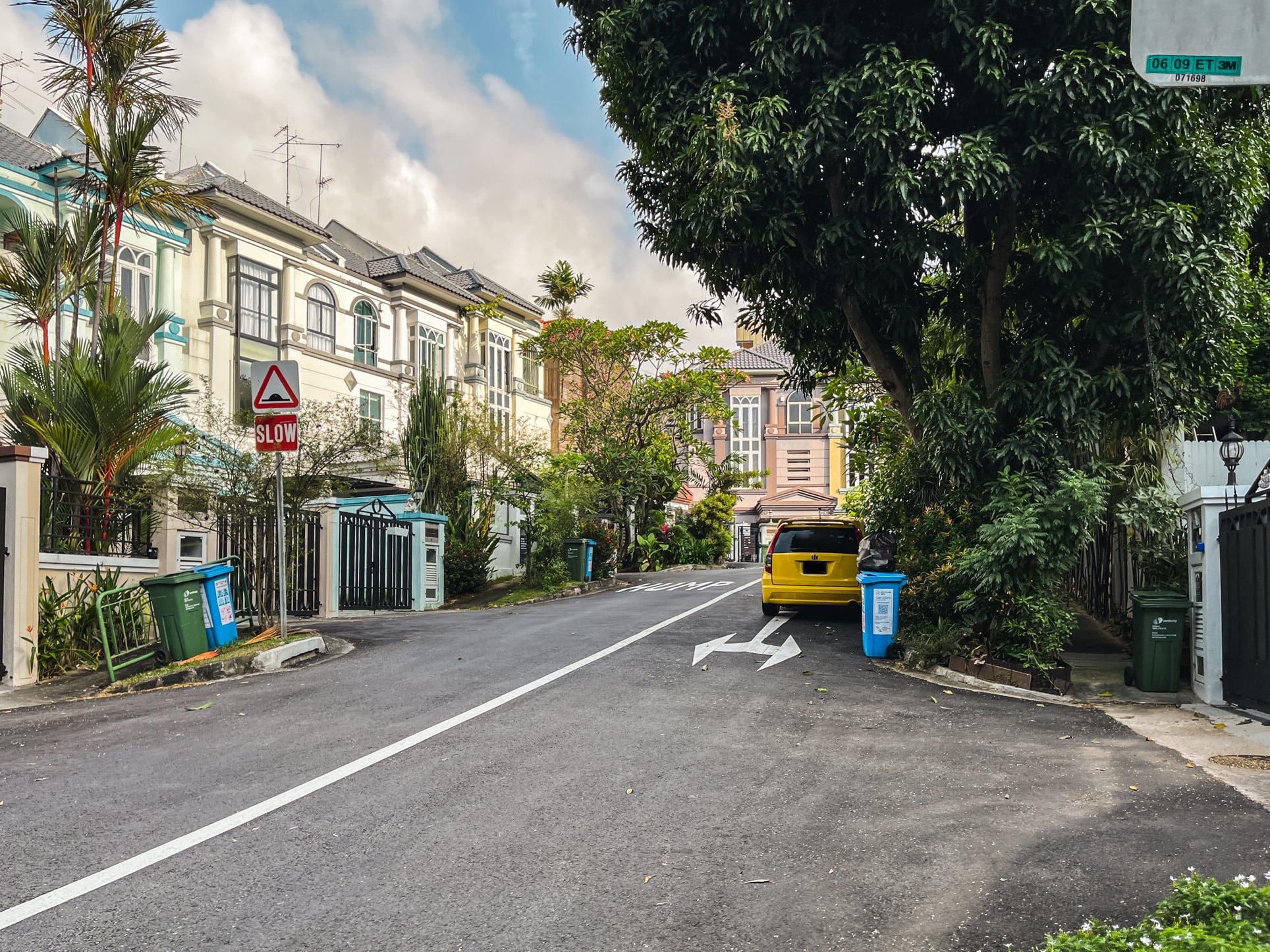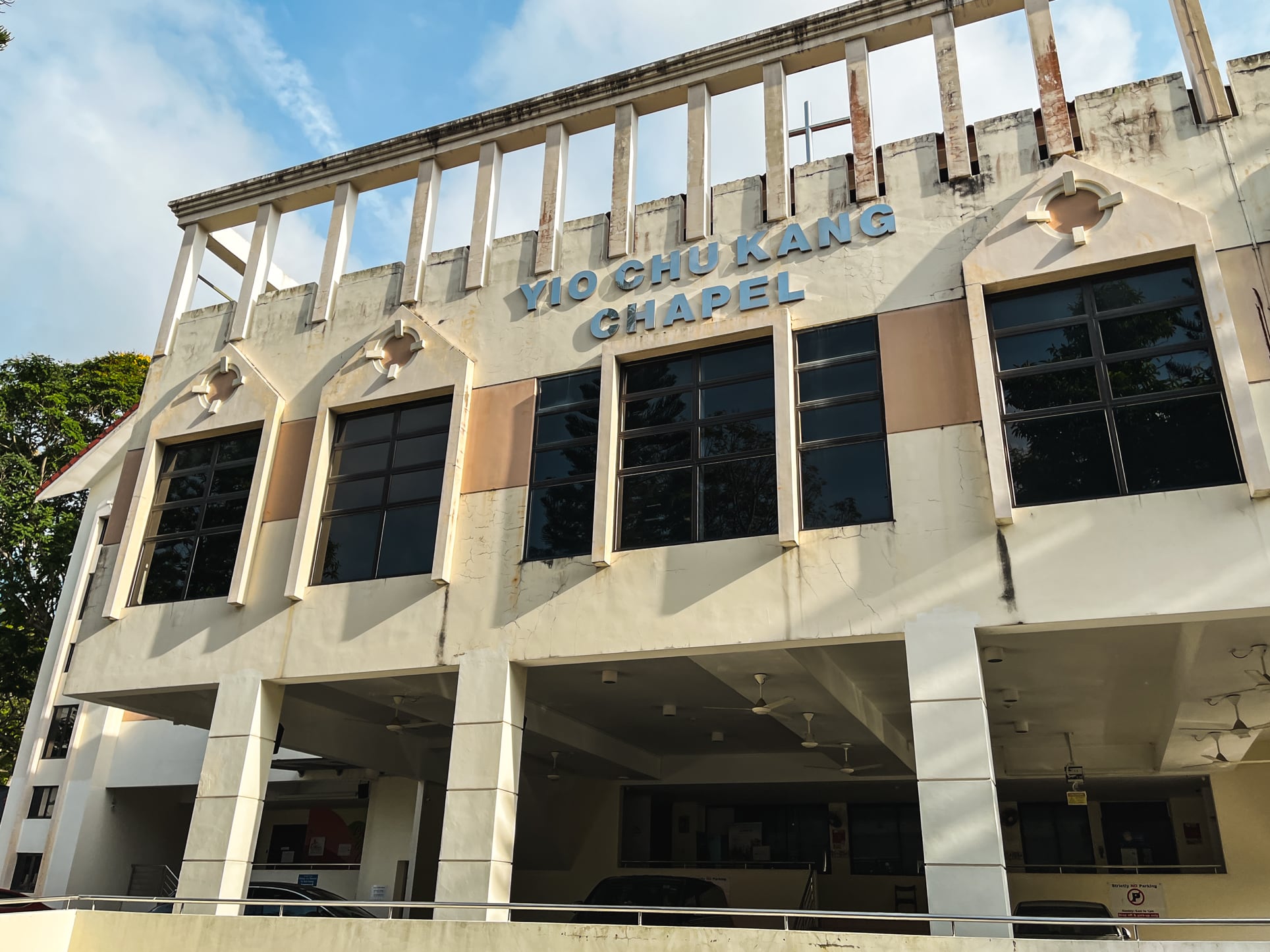 If you have little ones, there's a Montessori in the church.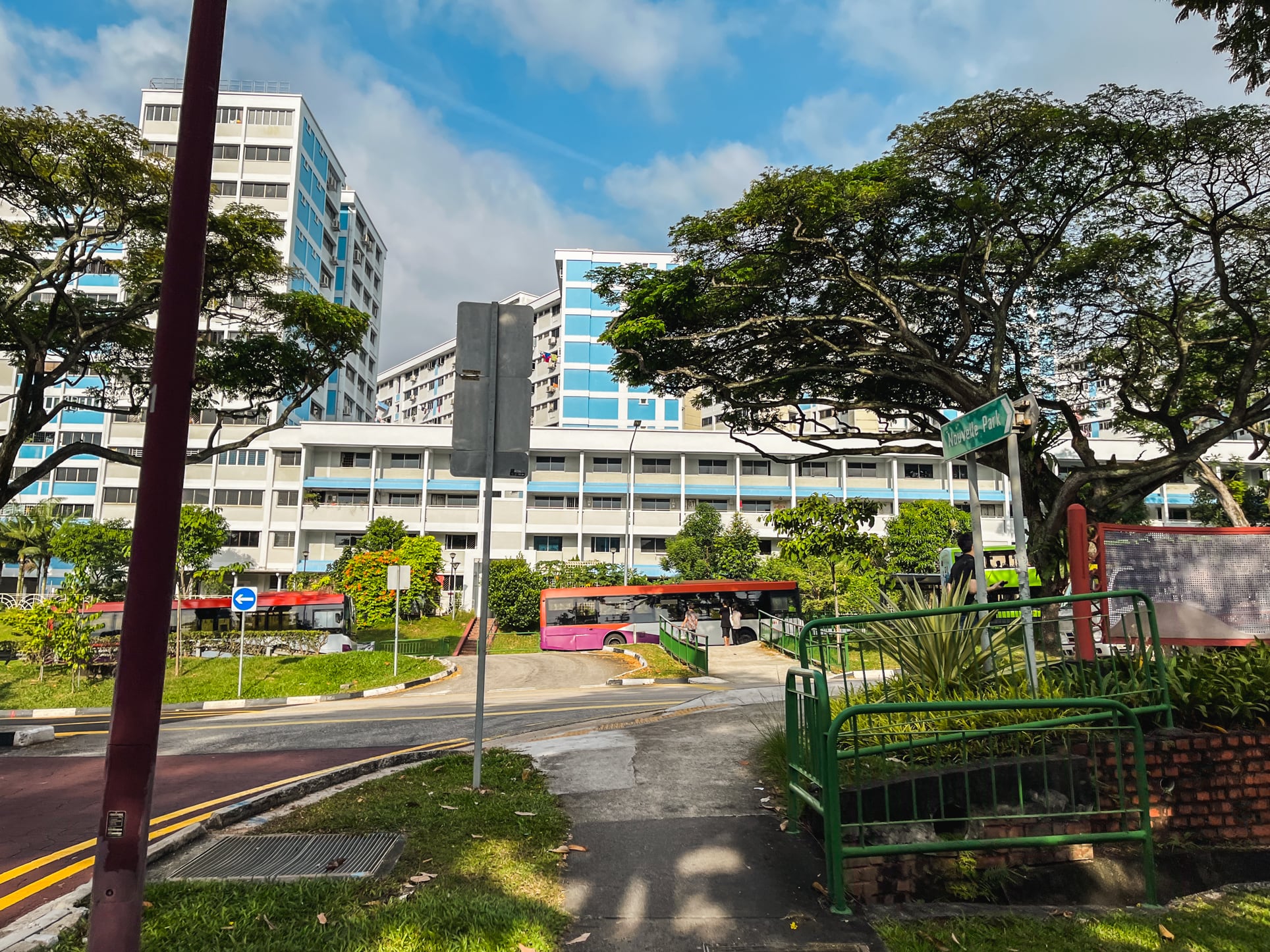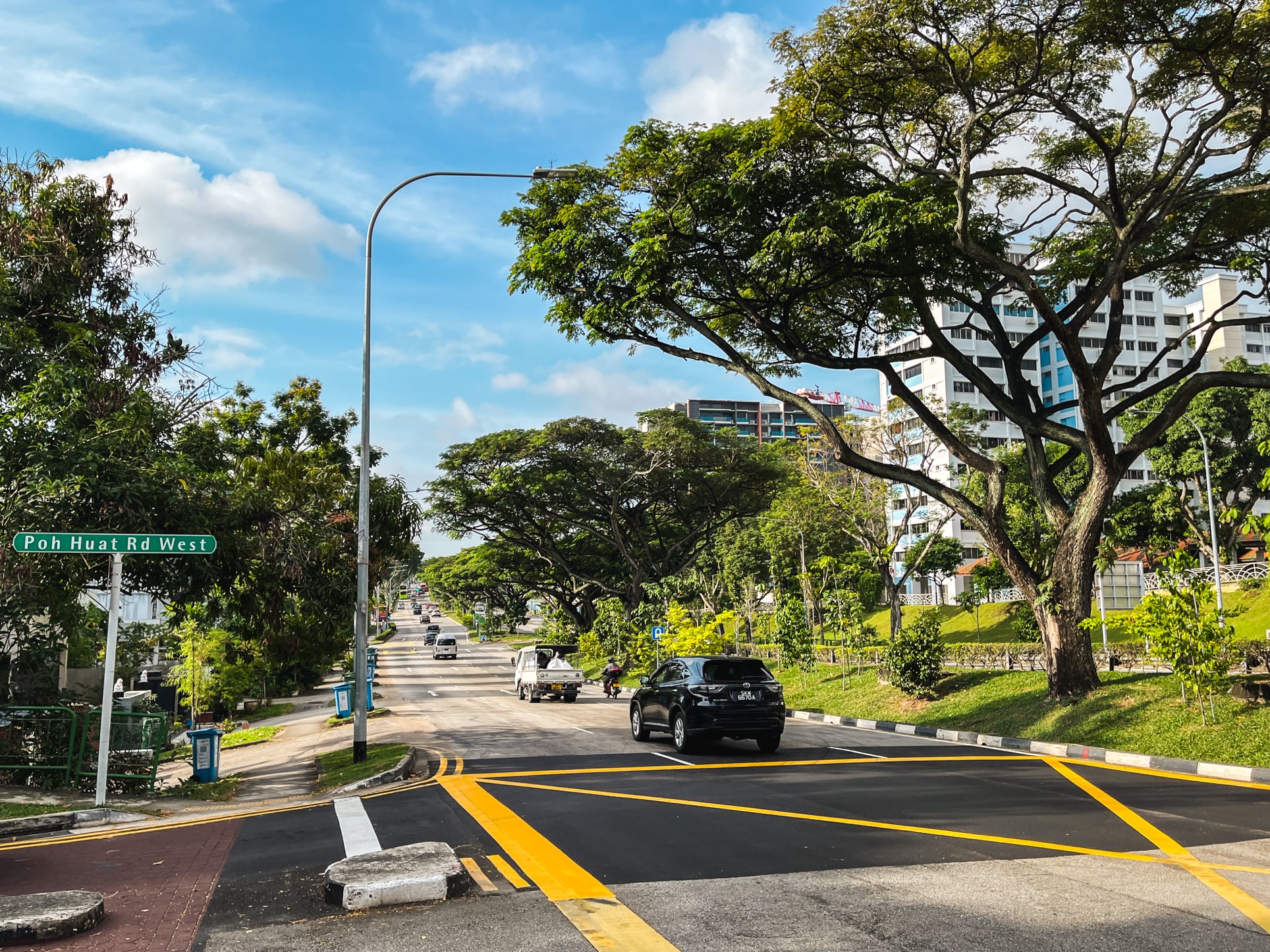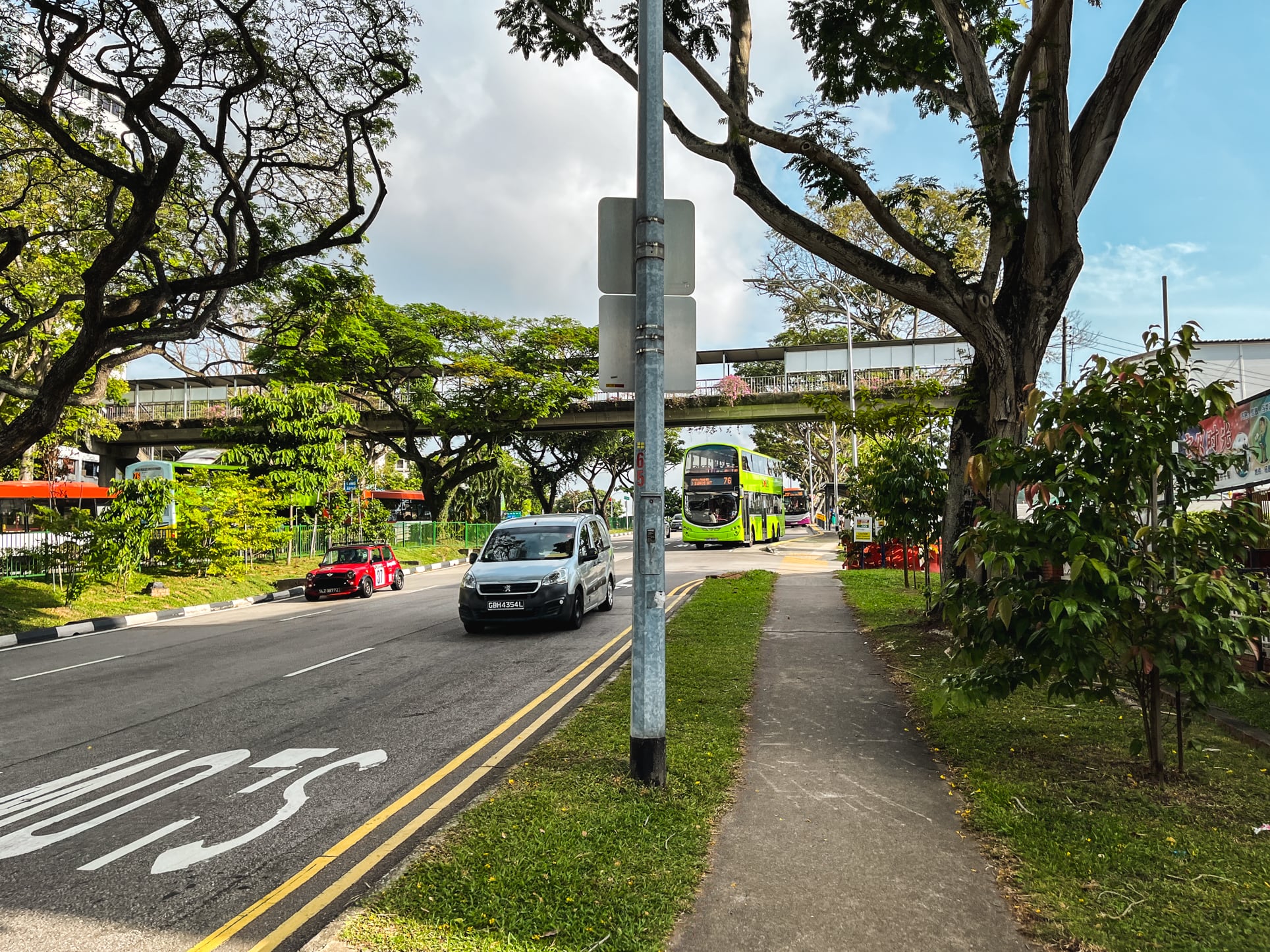 Just to our right, beyond this photo, is another construction site. (No signage so no clue what they're building.) If we walk a few more steps ahead and turn right (where the green bus is), you'll find yourself back at Hougang Avenue 2 after walking down for a bit.
This brings us back to where we started the tour!
How did you find the area? I preferred it to the first part of Kovan that I viewed some time ago. However, I heard from a reader that the "best" part of Kovan for landed homes is the Southern side, around Charlton Avenue, so let's go take a look there sometime soon!