Property Stories
Touring Goodlink Park: Freehold Landed Living From $3.26 Million (Friendliest Estate I've Visited)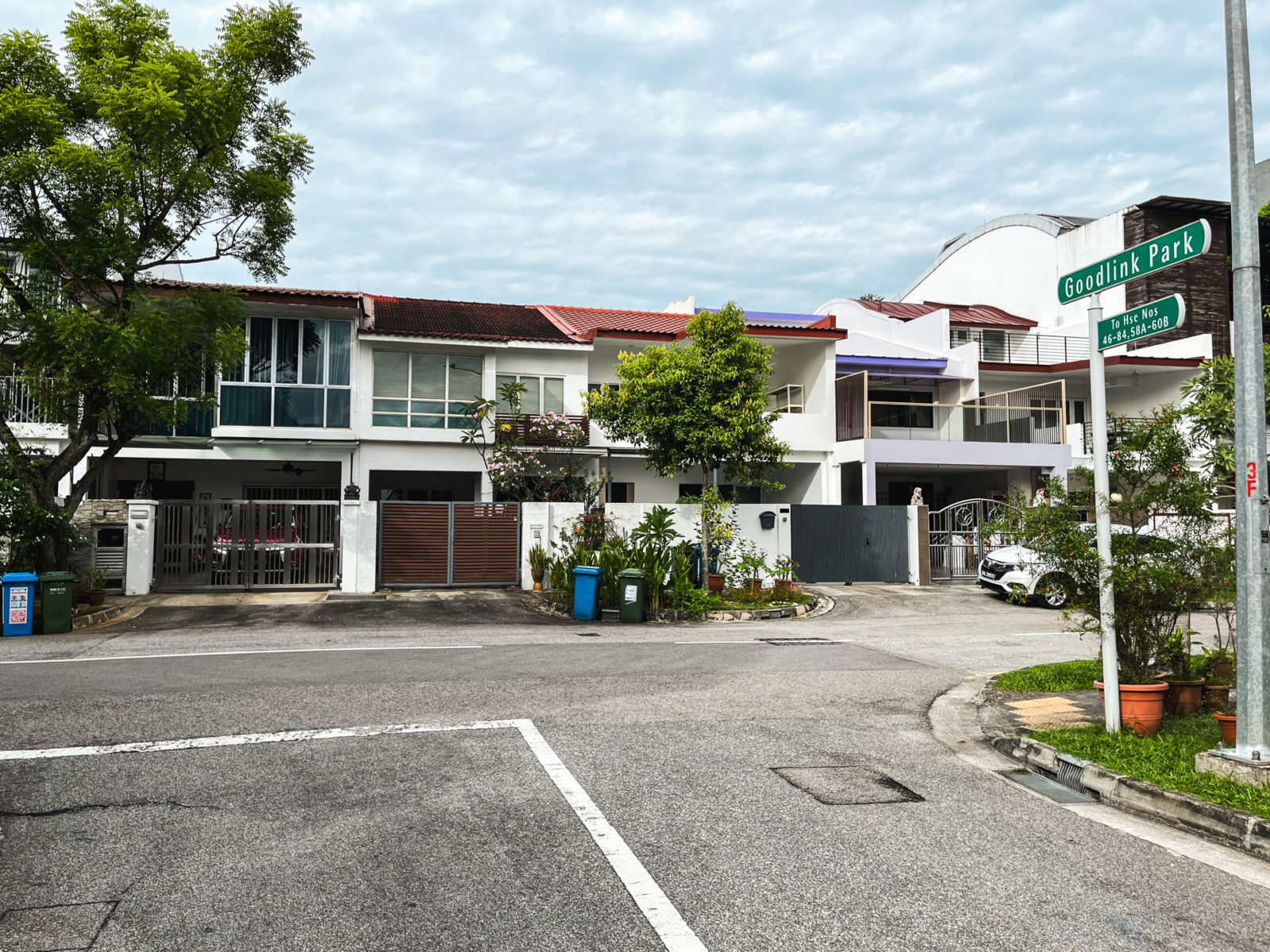 11
min read
A while back, a reader asked for a review of the Goodlink Park landed estate, near Chong Pang Hawker Centre. I'm sorry it took me so long to get around to it, but this brings me to the first point about the estate: it is rather far out! We've been covering quite a few centrally located and Eastside enclaves so I decided it was time for a change, and Chong Pang came to mind, so join me for today's tour!
Read this next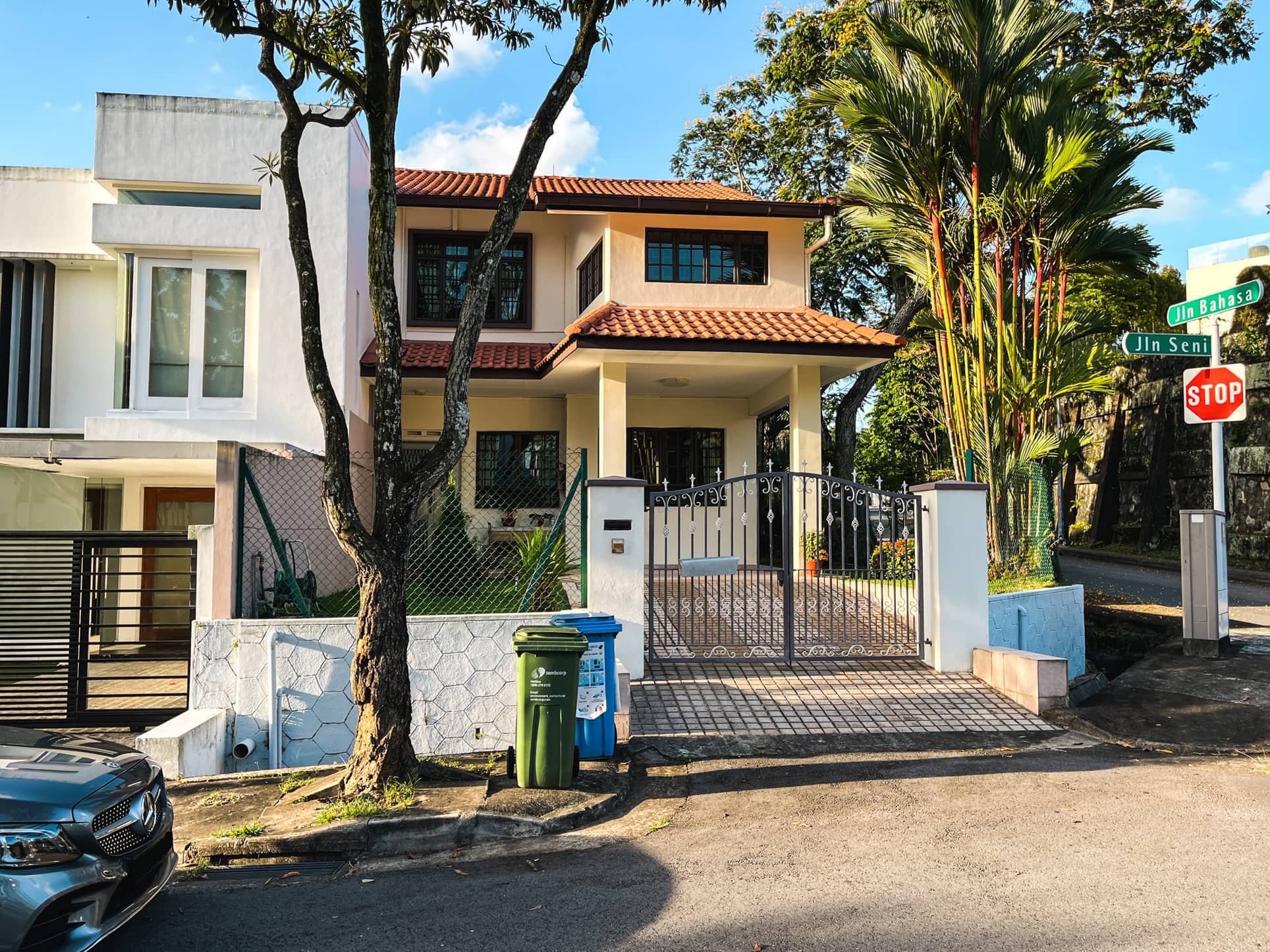 Goodlink Park is located in one of, if not Singapore's most infamous area, Yishun. (If you're not familiar with the news about Yishun, you can click here to find out more.) Personally, I didn't realise Yishun was any different from any other part of Singapore till I started looking at properties and a friend mentioned it so, personally, the location wouldn't stop me if I found a property that was suitable for me here. However, my friend feels pretty strongly about never moving to Yishun so I guess there is a segment of buyers that are deterred by Yishun's reputation. (Which Team are you on: Team Yishun or Team No Way?)
Note: if you clicked on this article just for the freehold corner terrace– freehold corner terraces under $4 million are a rare breed nowadays – here's the link.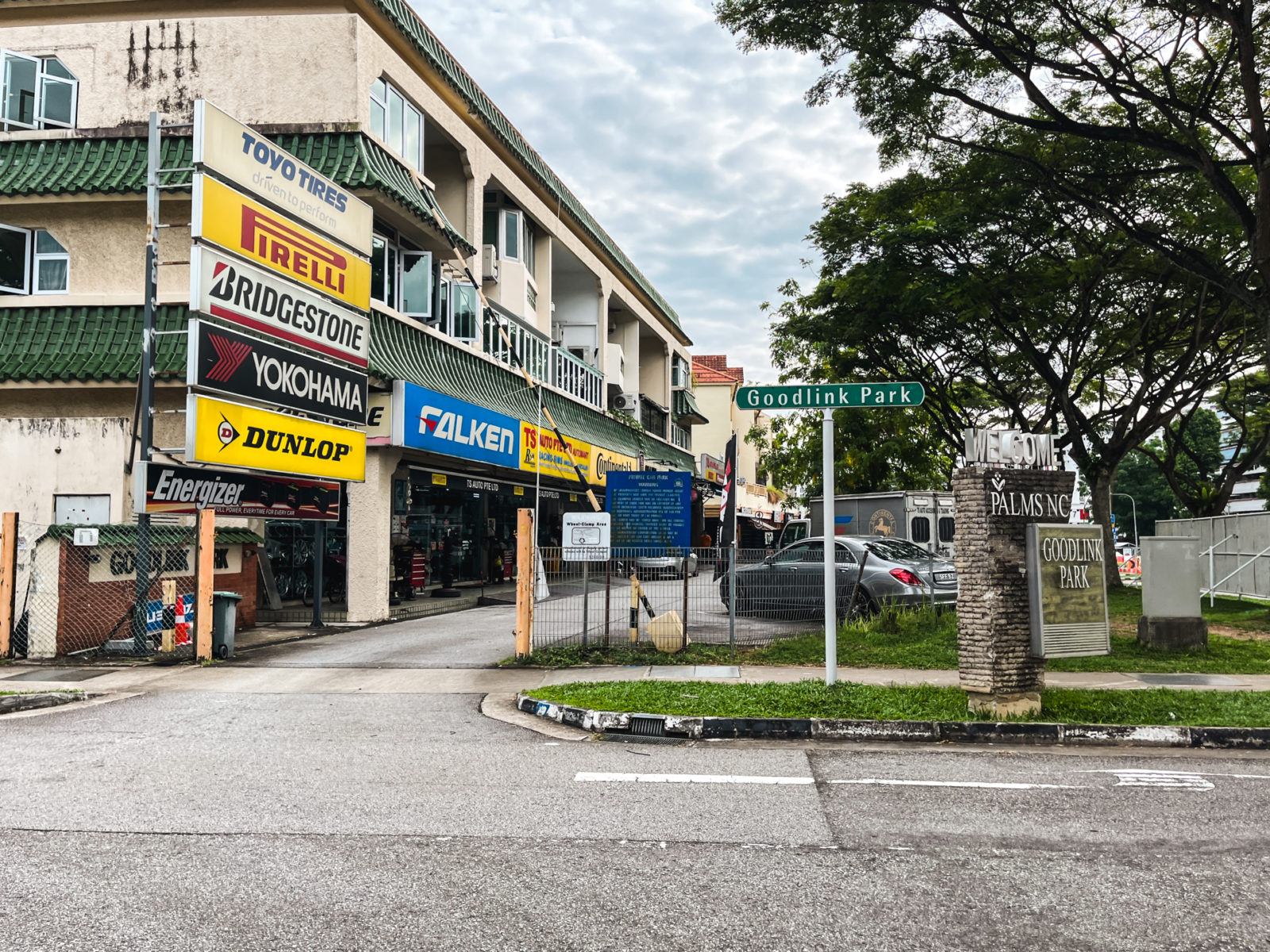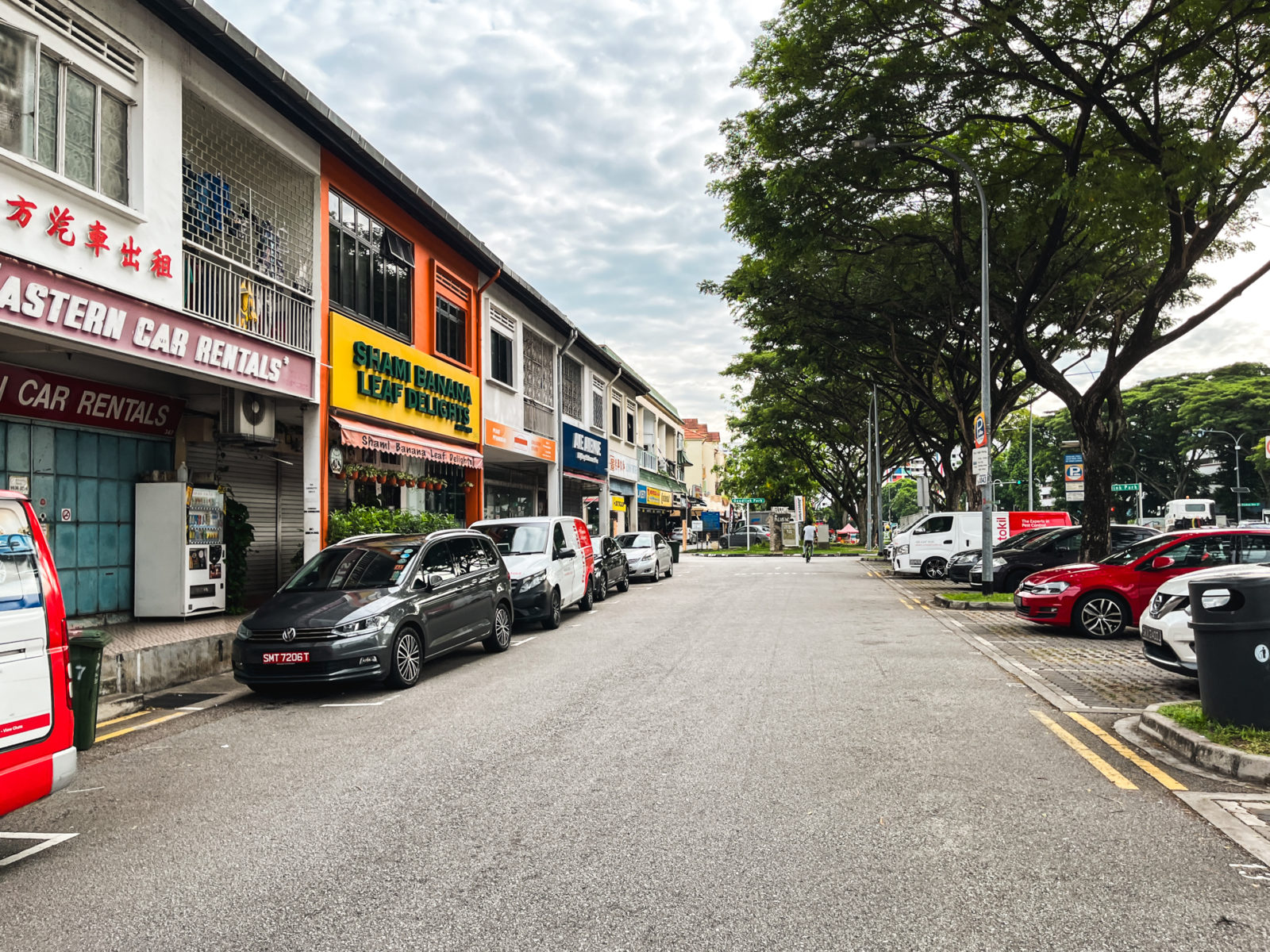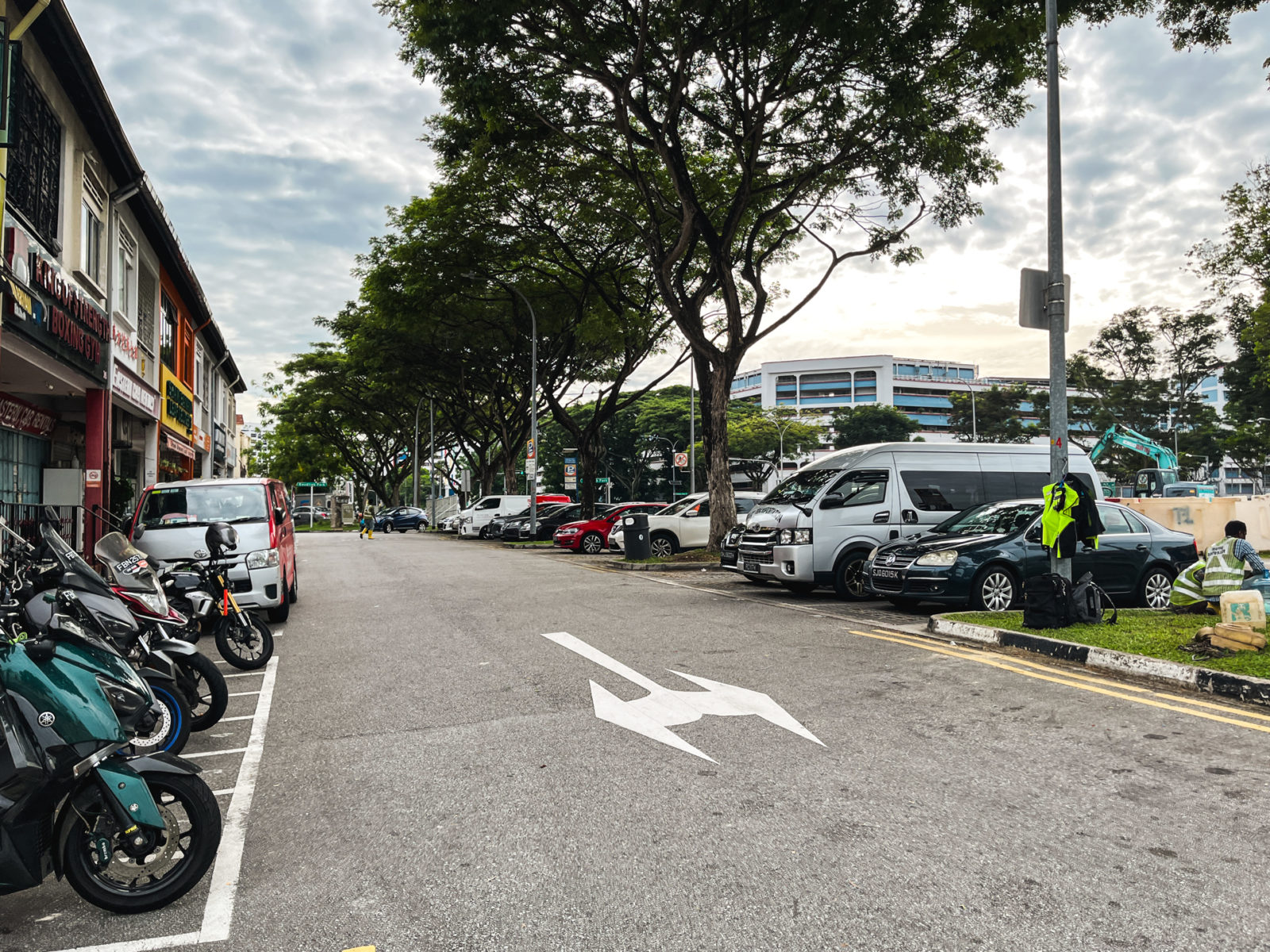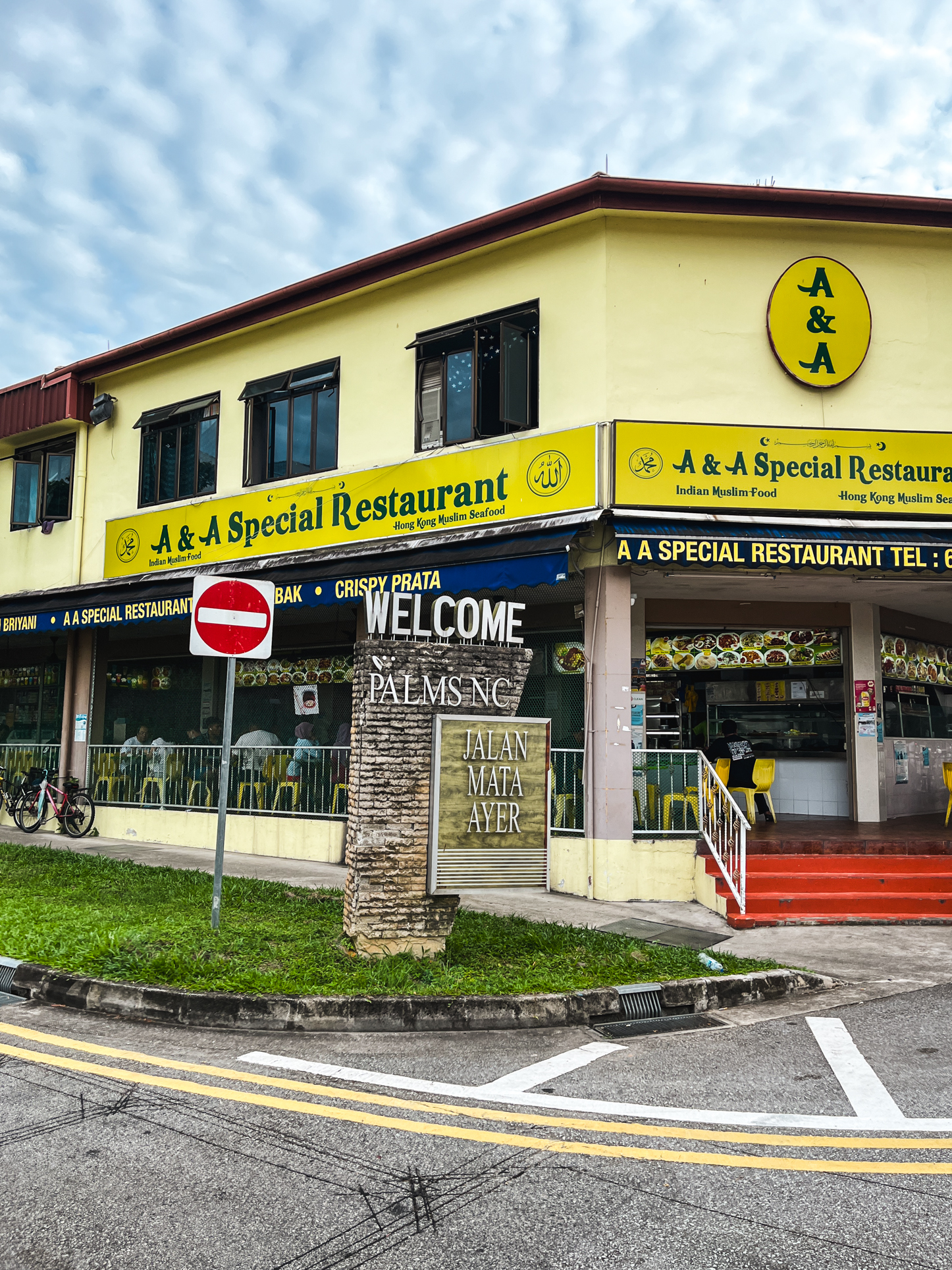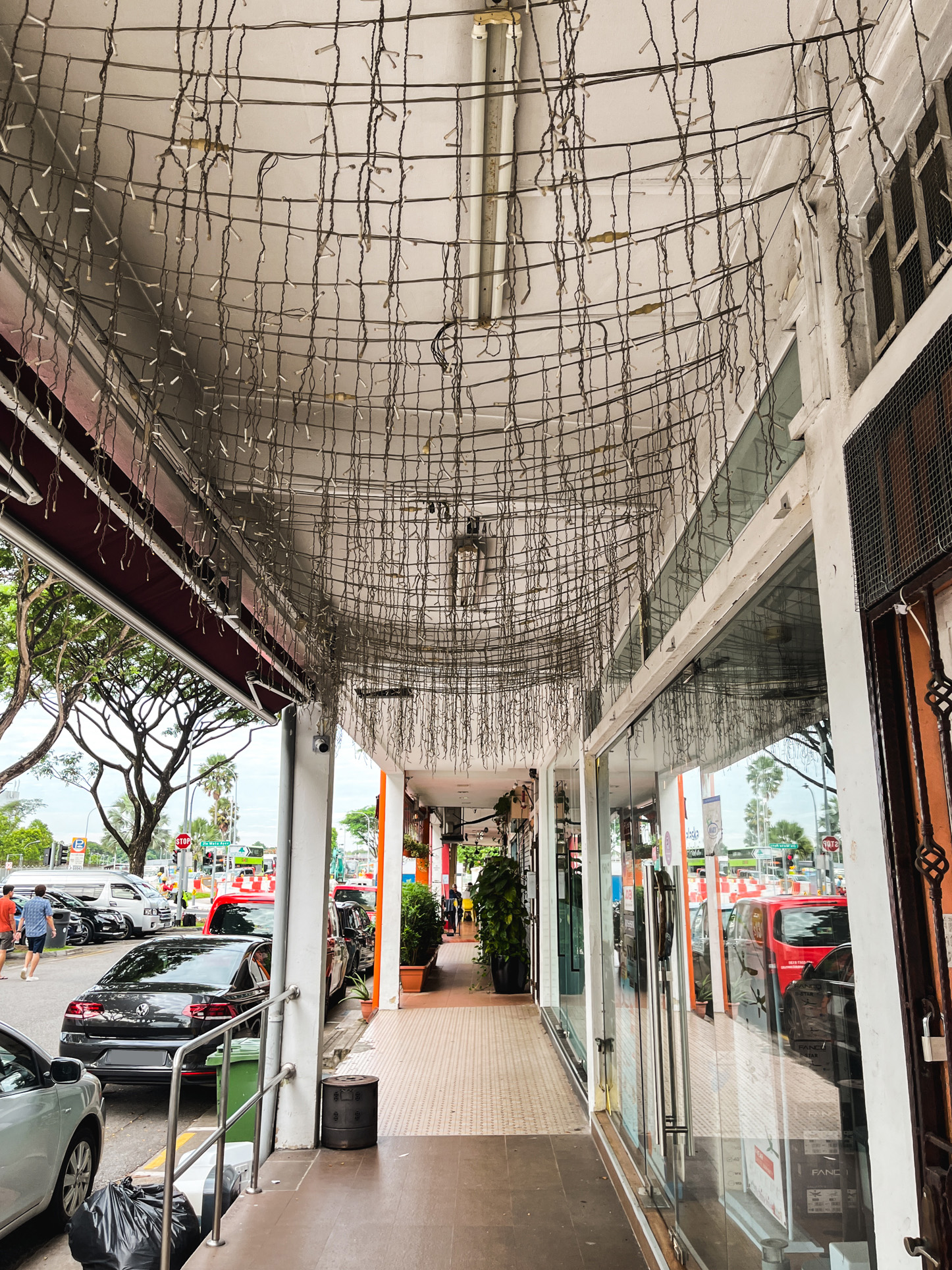 In fact, the thing that struck me about Goodlink Park is that it is one of the friendliest landed enclaves, if not the friendliest, that I've visited on these tours!
Bear with me as I explain why. If you want to take my word for it and don't want to read my long-winded story about how nice the people are, you can skip to 4 paragraphs down.
Case for Friendly Neighbourhood #1
So, many of the houses at Goodlink Park are terrace houses and if you've been following this series (or the news about landed houses in Singapore), you'll have heard me/other people moan about how difficult it can be to find parking in landed estates, especially those with more terrace units (as they usually only have space to park one car within the property.) If you've not caught up on all the disputes about parking, I've linked to some articles here and here.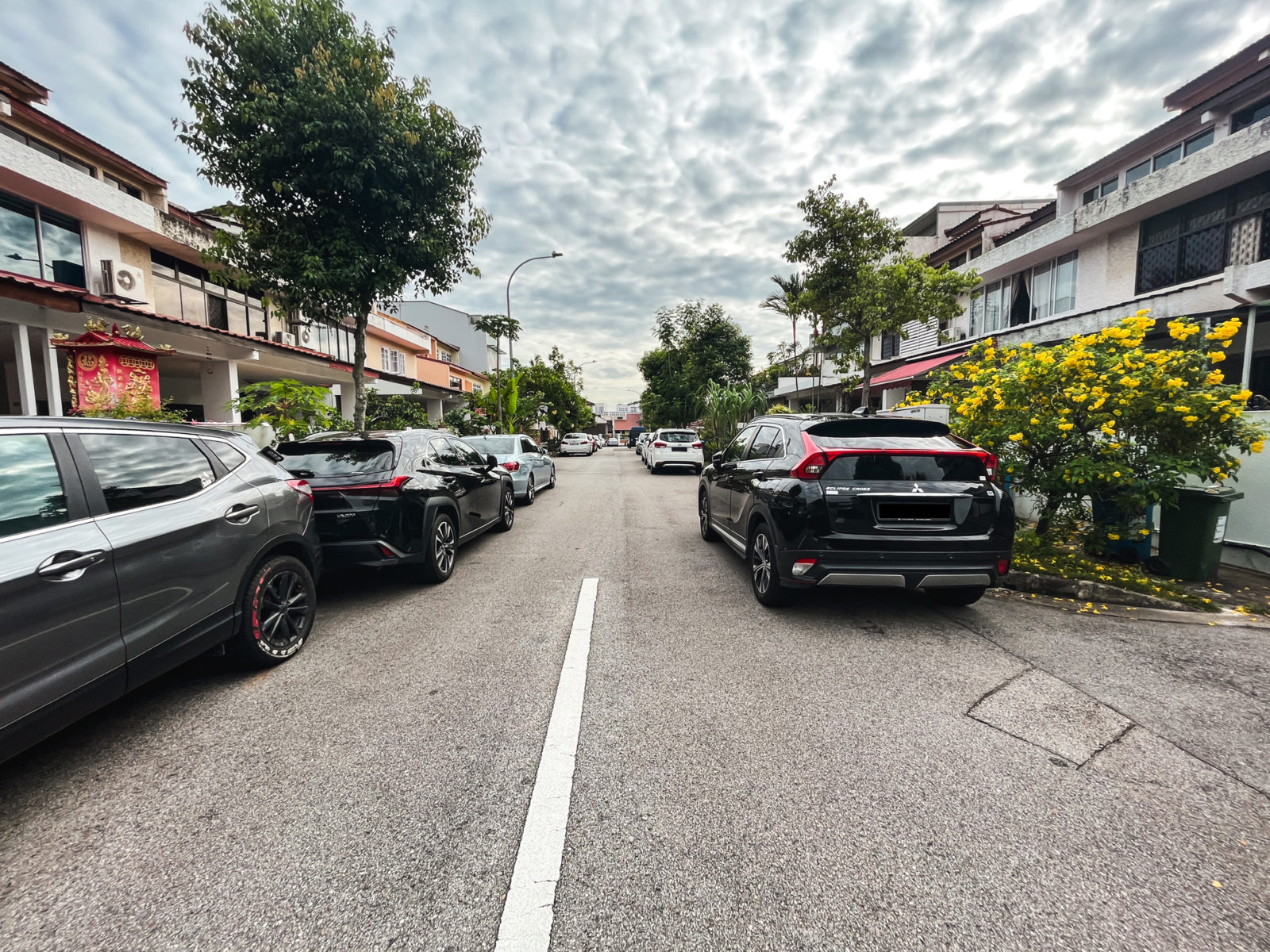 As I drove into Goodlink Park, it was the typical terrace house landed scenario: no street parking spaces as dustbins were used to reserve any empty lots. I was resigned to driving over to Chong Pang HDB and walking back when I chanced upon a space at the end of the cul-de-sac. The cul-de-sac ended next to the estate's playground and was so wide that I only had to do a 2-point turn to reverse out of the street! As such, although it stopped right outside a corner terrace, there was enough space for me to park there.
After I parked the car, the house owner came out and very, very politely asked me to move slightly to the left: he explained that although there was enough space for him to exit his house, because of the weird configuration of the street, it would be difficult for him to drive back in! I, of course, immediately offered to park elsewhere but he insisted that it would be OK. Wasn't that kind of him? A refreshing change from house owners who get angry when someone parks outside their house.
This is the road leading in from the main road.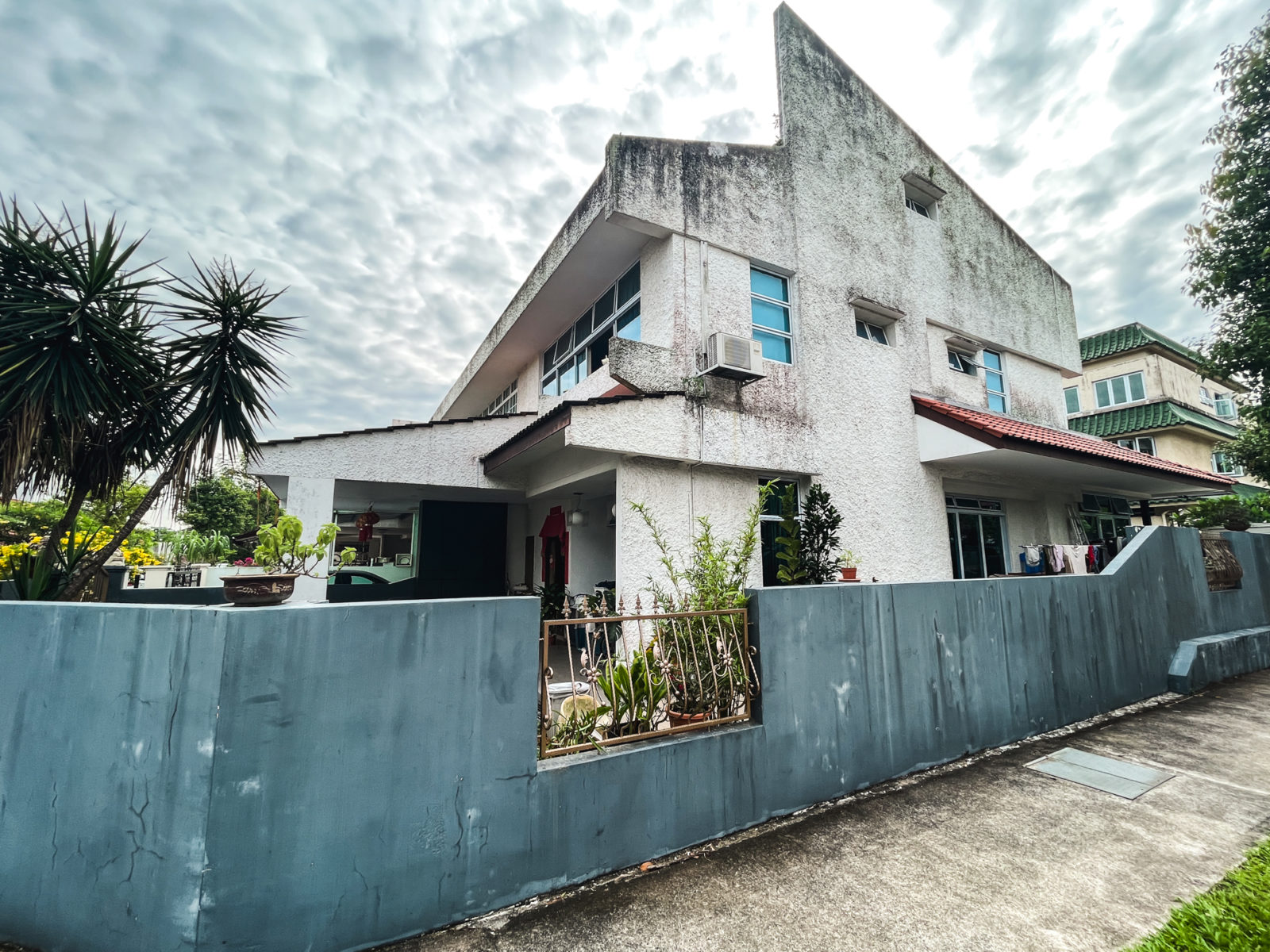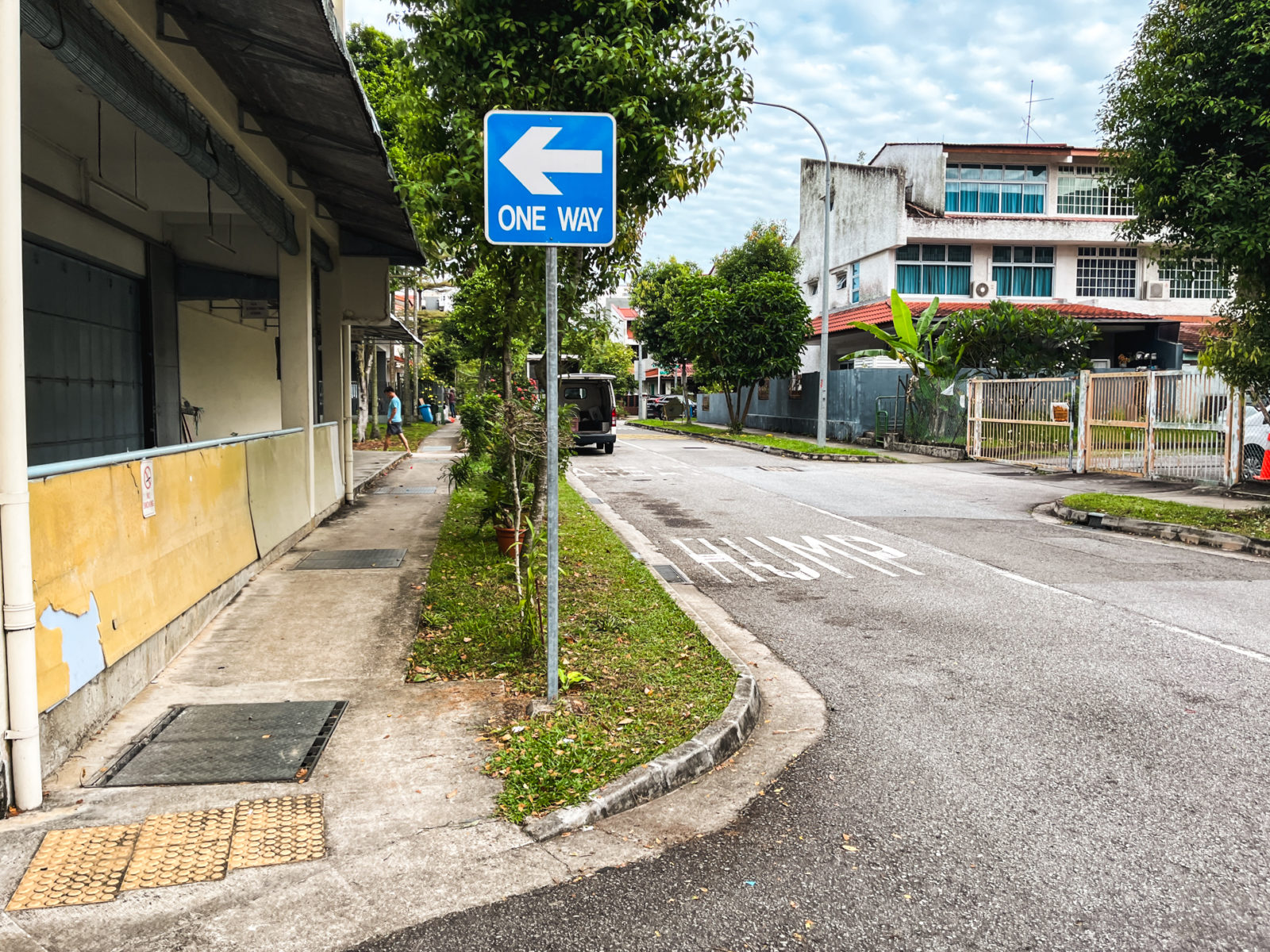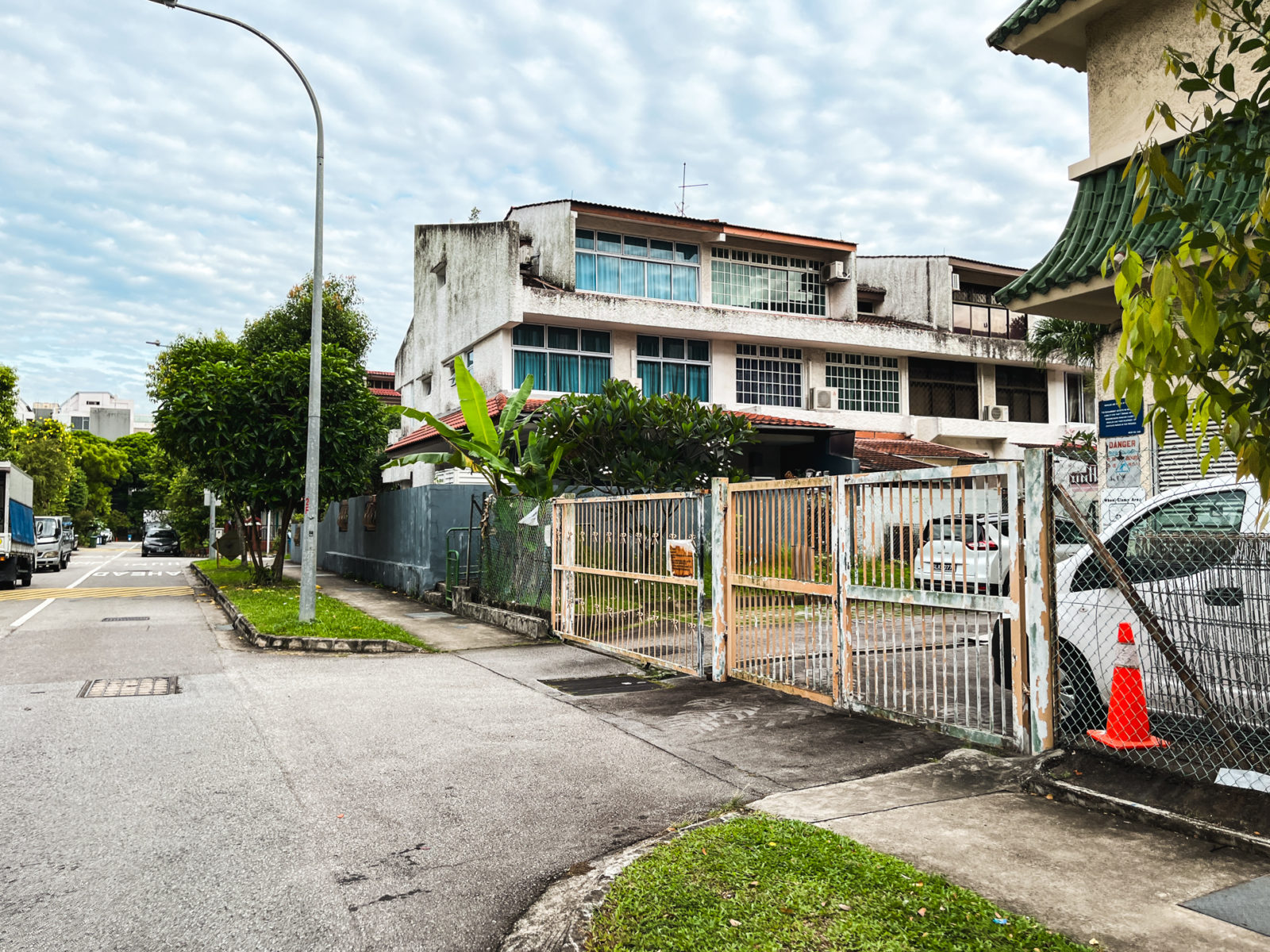 Case for Friendly Neighbourhood #2
After the tour, since I'd already driven all the way across Singapore I decided to head over to Chong Park Hawker Center for breakfast. At one of the turnings, the traffic light was blocked so I didn't see that it had turned green. The car behind was SO patient and did not horn at all! This is in contrast to other residential enclaves (looking at you, Mount Sinai) where I stopped at a FOUR WAY JUNCTION (with no traffic lights) to check for on-coming traffic and before I'd even paused for 2 seconds, got blasted by the car behind!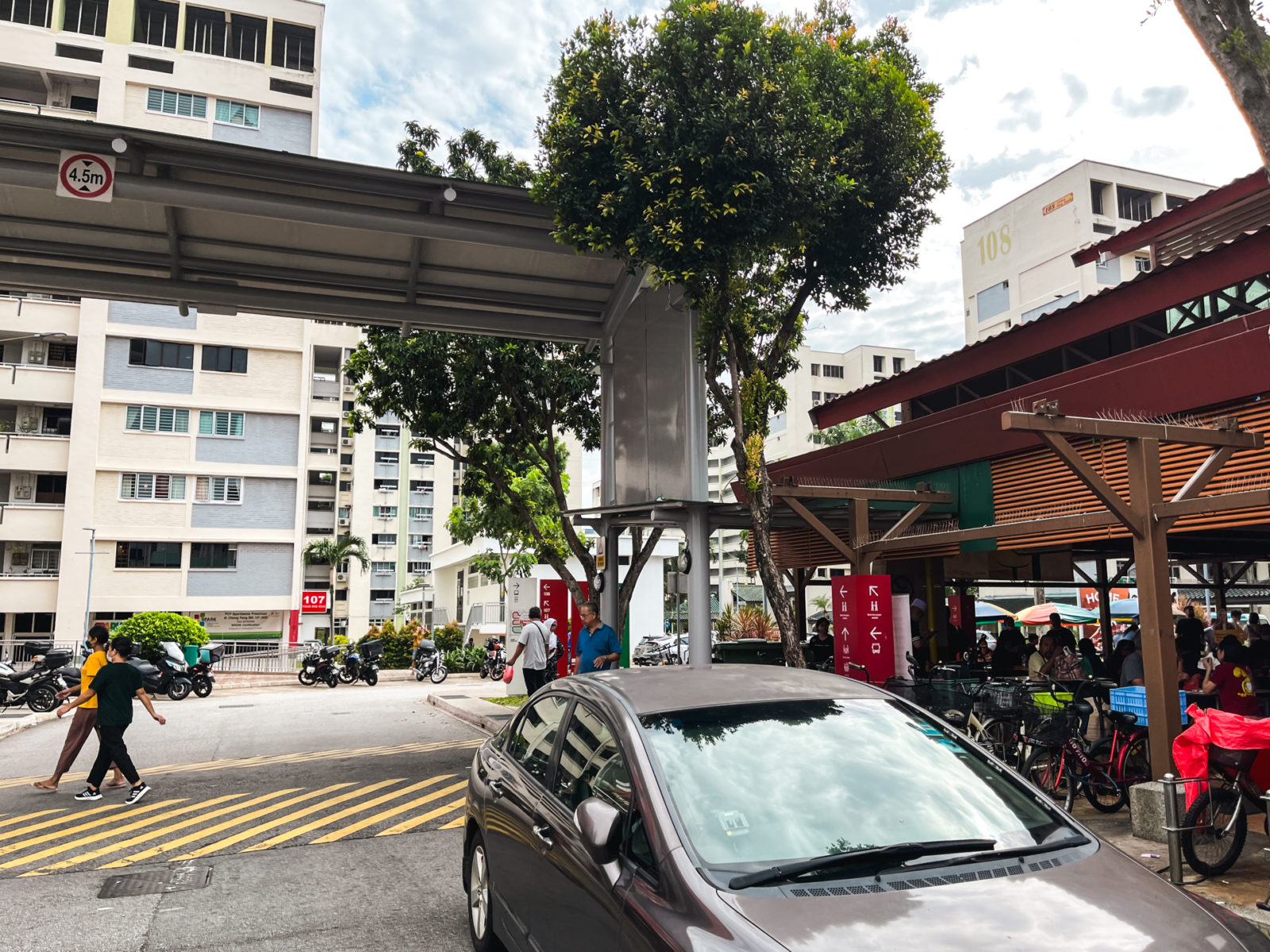 Note: Chong Park Hawker Center is the most crowded hawker centre I've ever seen!!! It was really difficult to walk through it. The prices here are super reasonable though as portion sizes are generous (At some places, I feel like I need to order 2 to be full but, at Chong Park, one is more than enough. In addition, the Prawn Mee Hawker didn't even charge me for taking away the food! (I forgot to take down the name of the stall but it's the one that shares the stall with An Chin Popiah. Prawn noodles and fishball noodles in the am and popiah and Hokkien mee in the pm.)
End of public service announcement!
Of course, this is circumstantial evidence based on a single data point so needs further evidence to be confirmed but, all in all, Goodlink Park left me with very good "kampung" vibes and struck me as a great community to be part of.
OK now that I'm done extolling the niceness of Chong Pang's residents, let's get on with the actual walkabout!
I'll start where I parked: at the Goodlink Park Playground. From here, I can see that Goodlink Park is one/two levels elevated above the neighbouring landed estate. In addition, although the playground was small, it had a COVERED BADMINTON COURT!! This is a privilege reserved for very, very few landed enclaves in Singapore. I've only seen similar courts (be it badminton or a general ball court) at Bukit Timah, Carlisle Road and Jurong Park, if memory serves. There were also a lot of plastic chairs at the side of the badminton court, which facilitates the organization of community gatherings.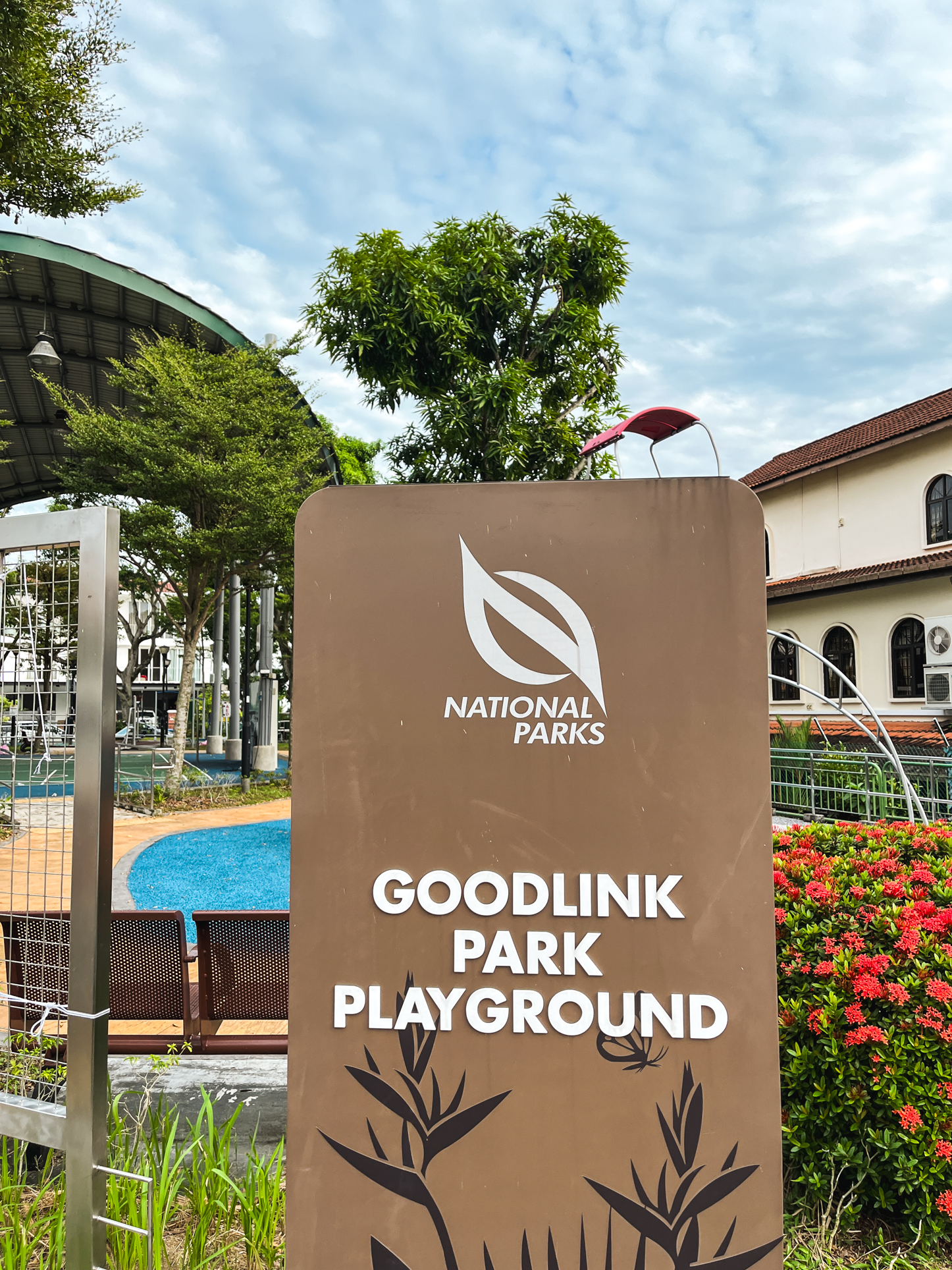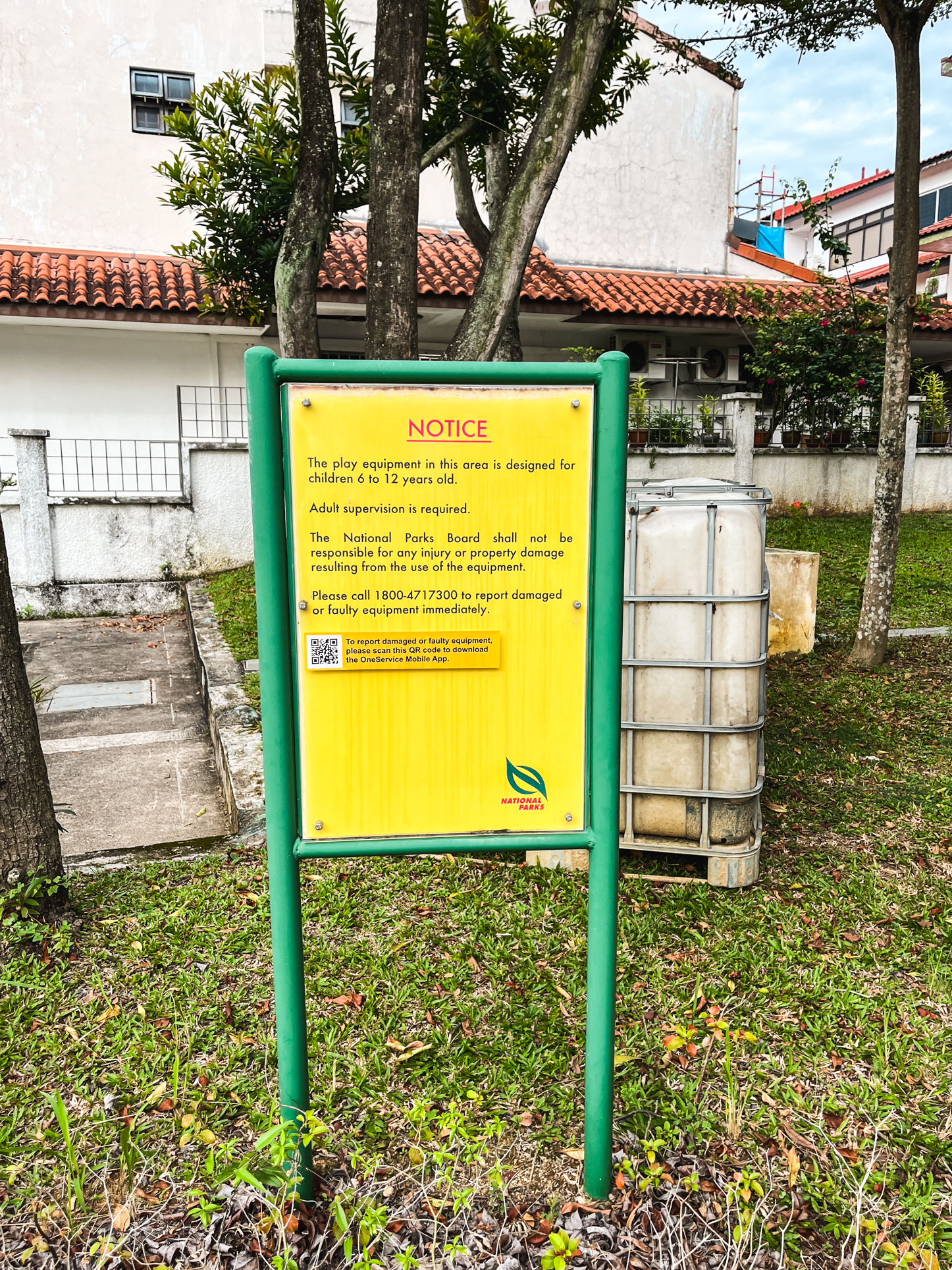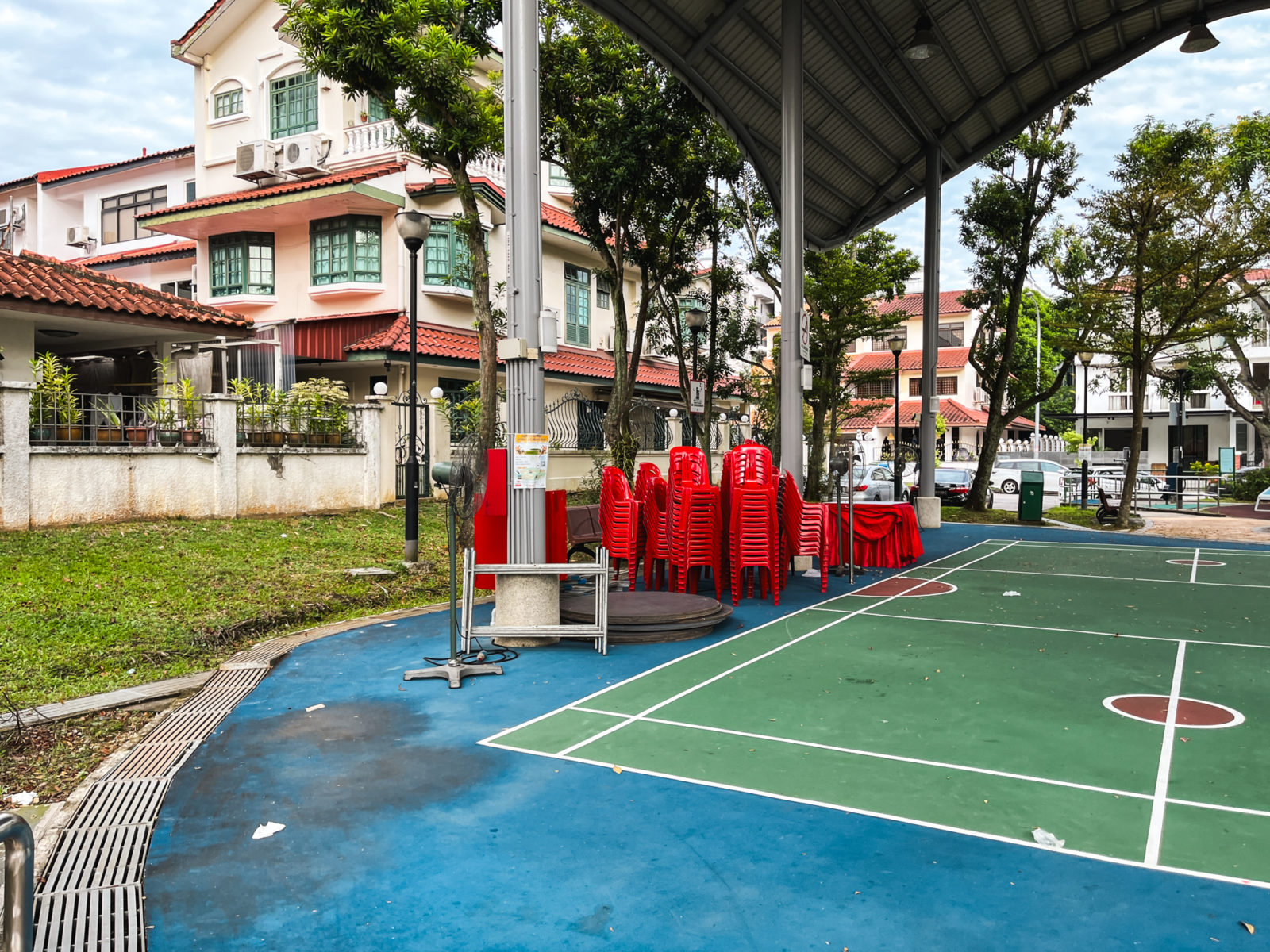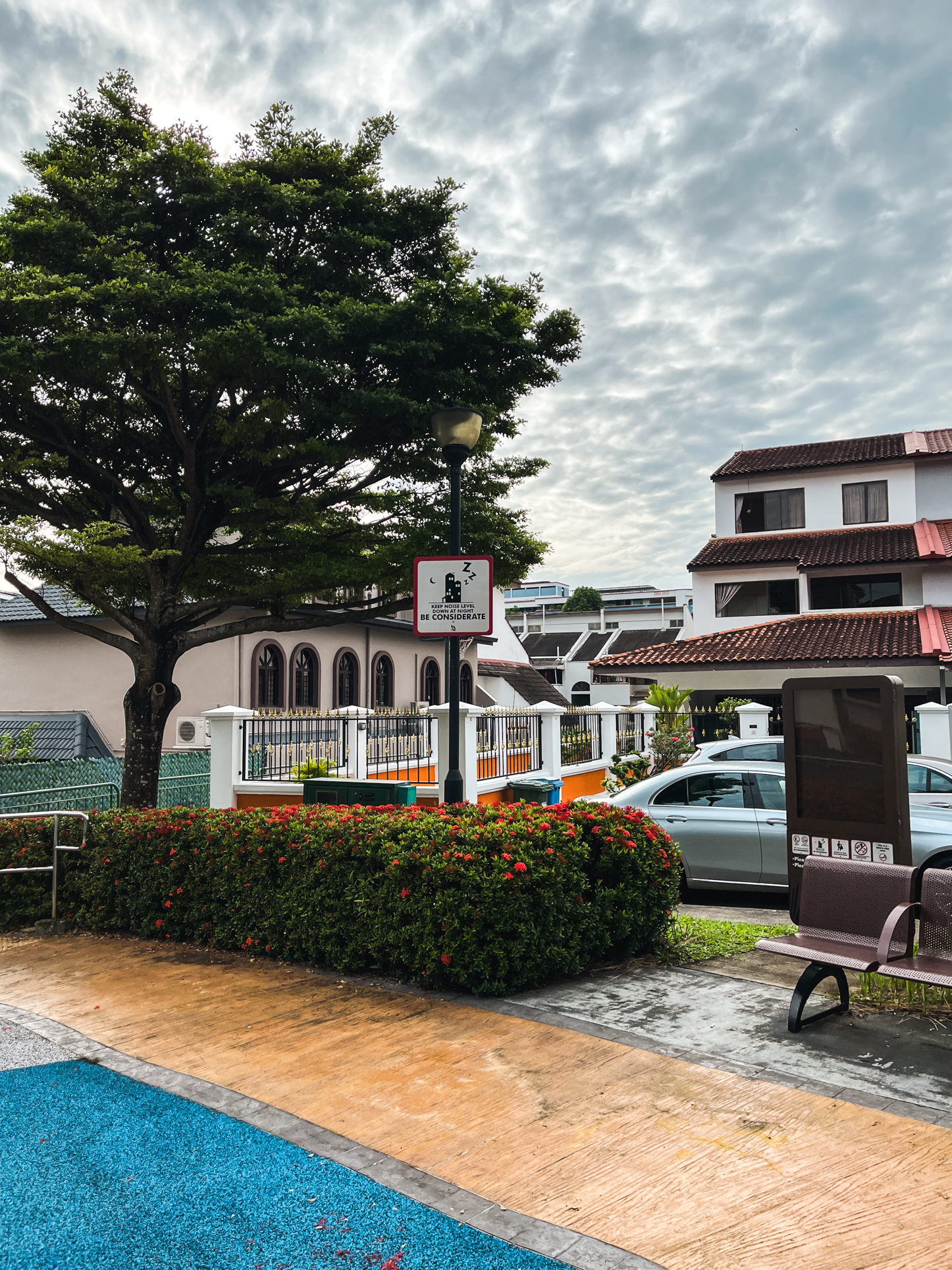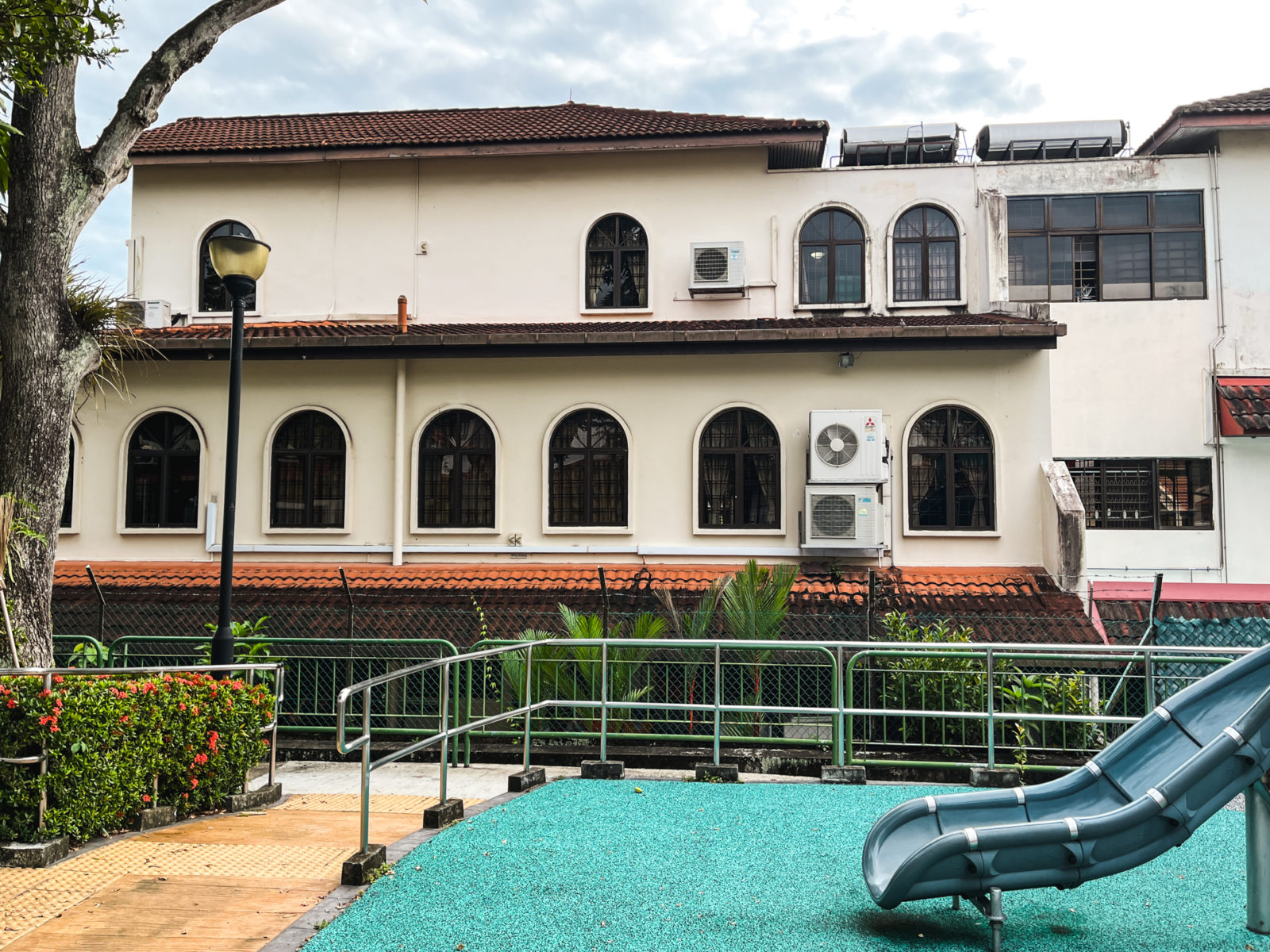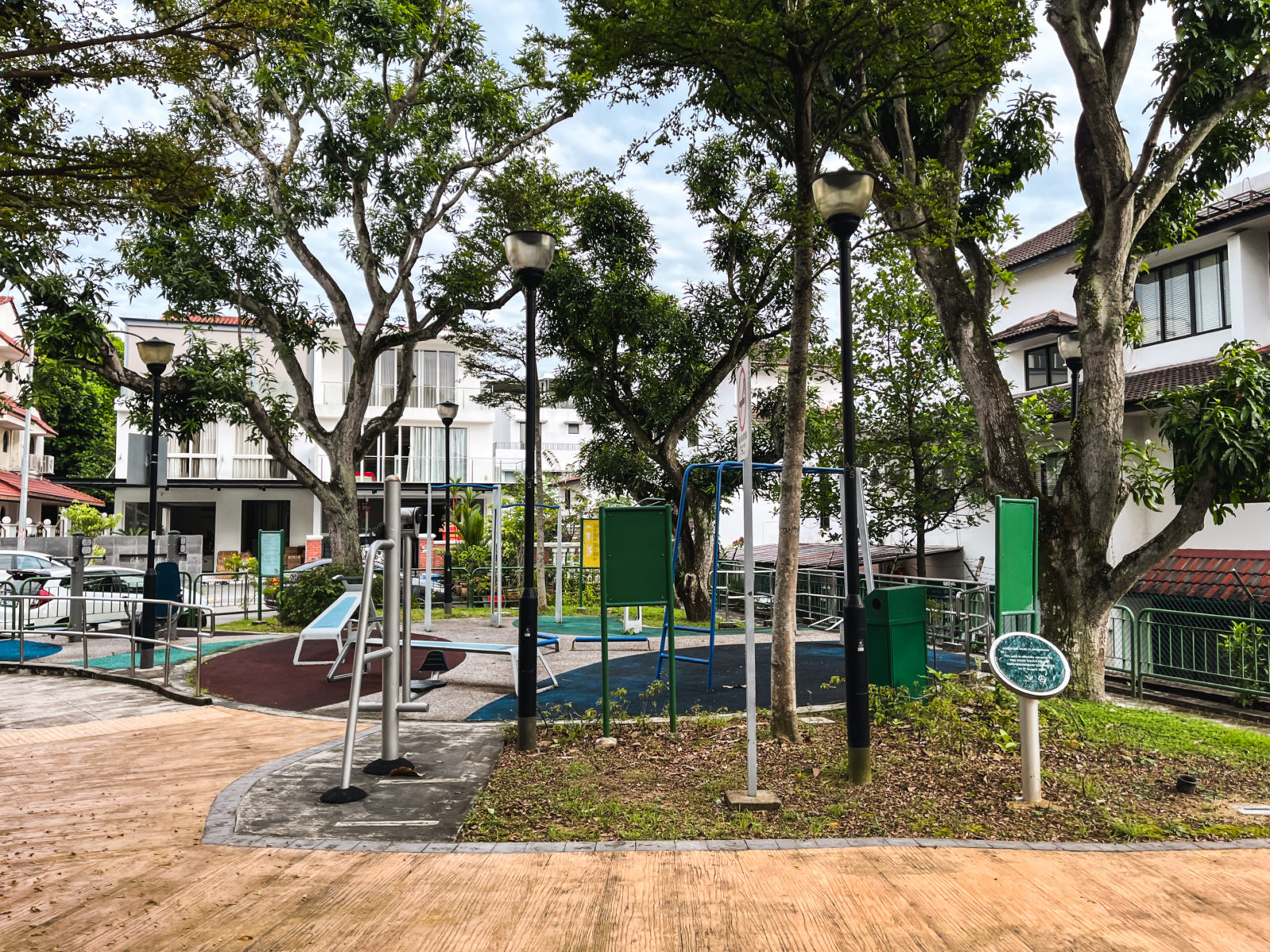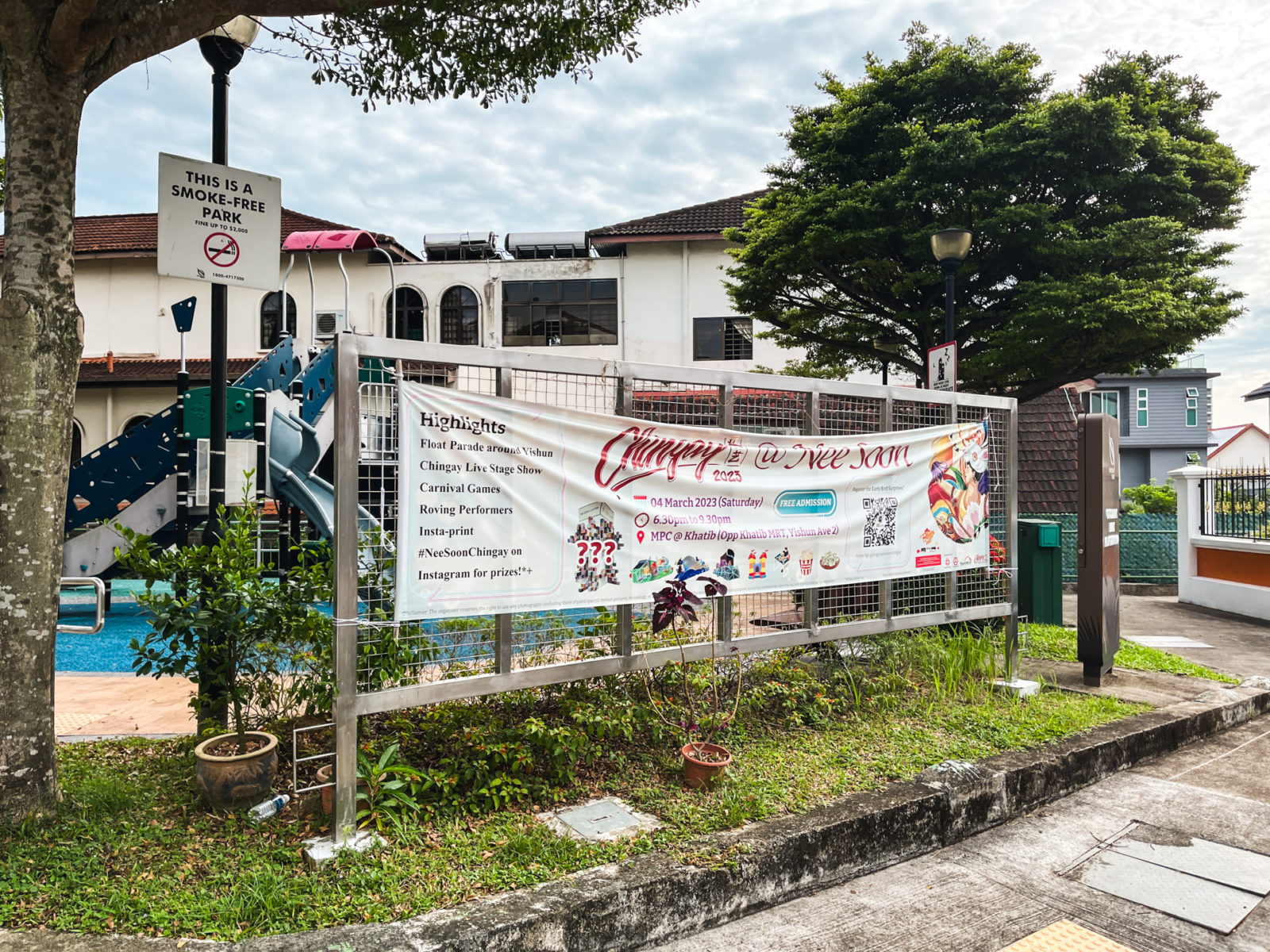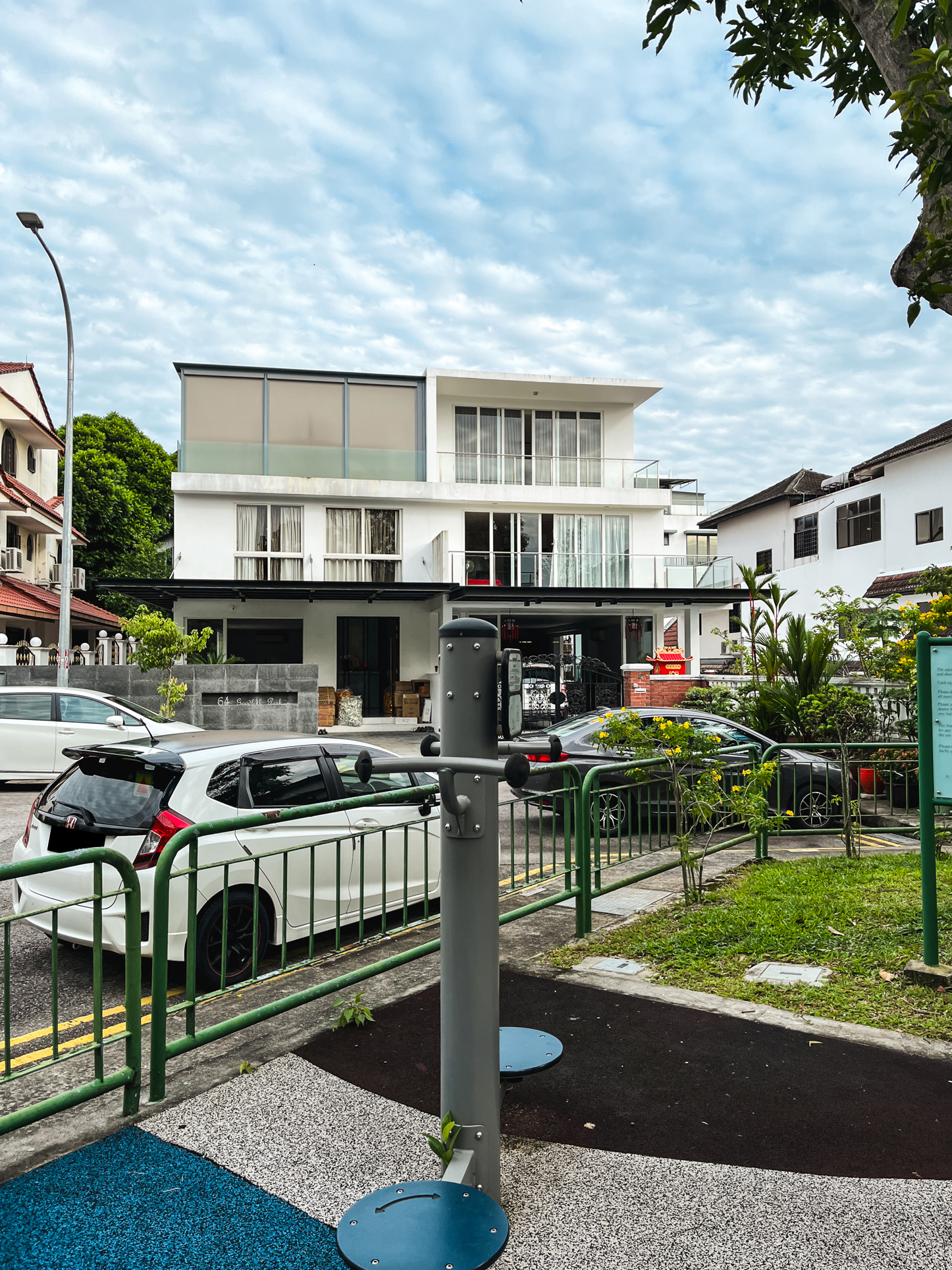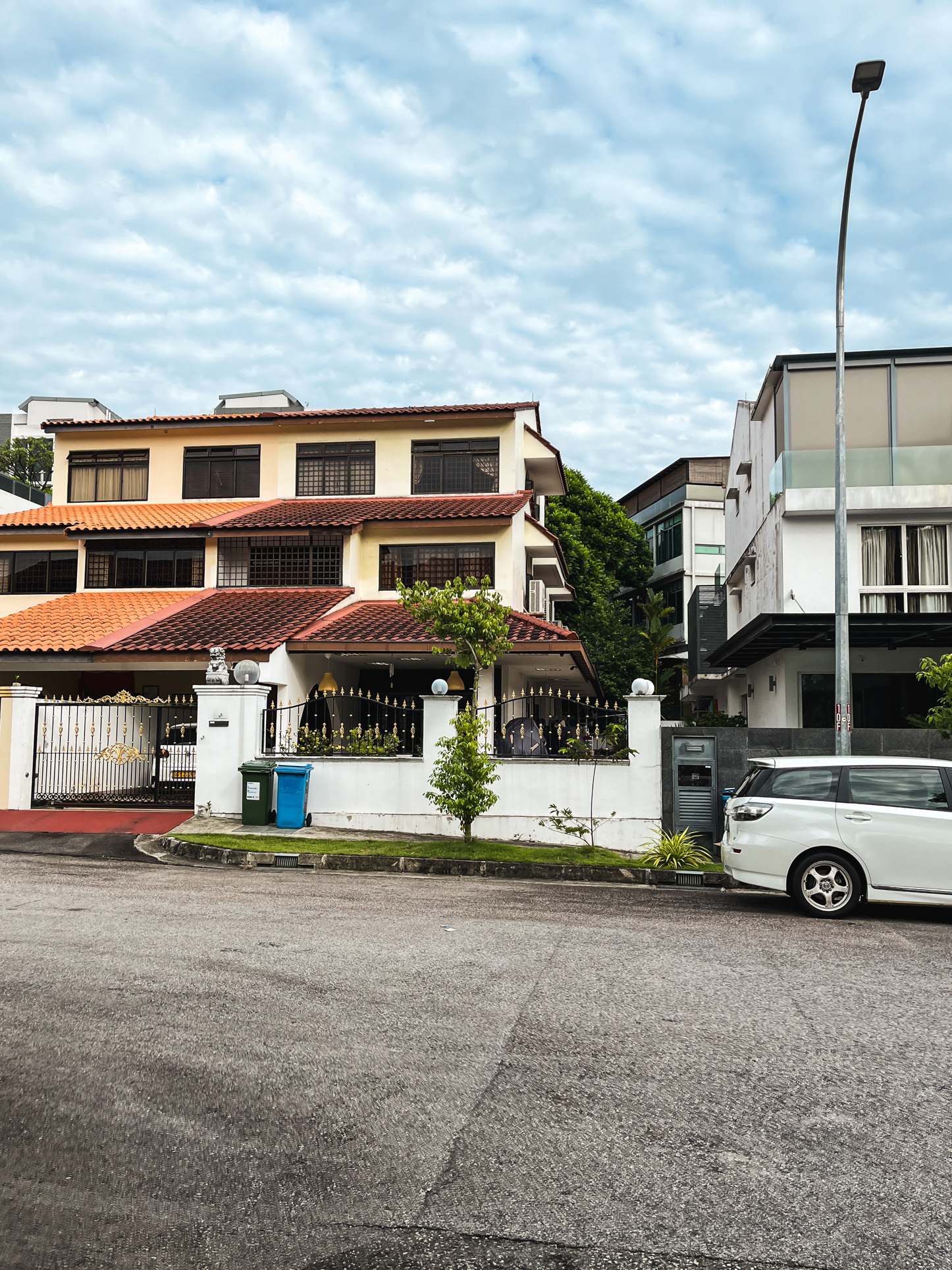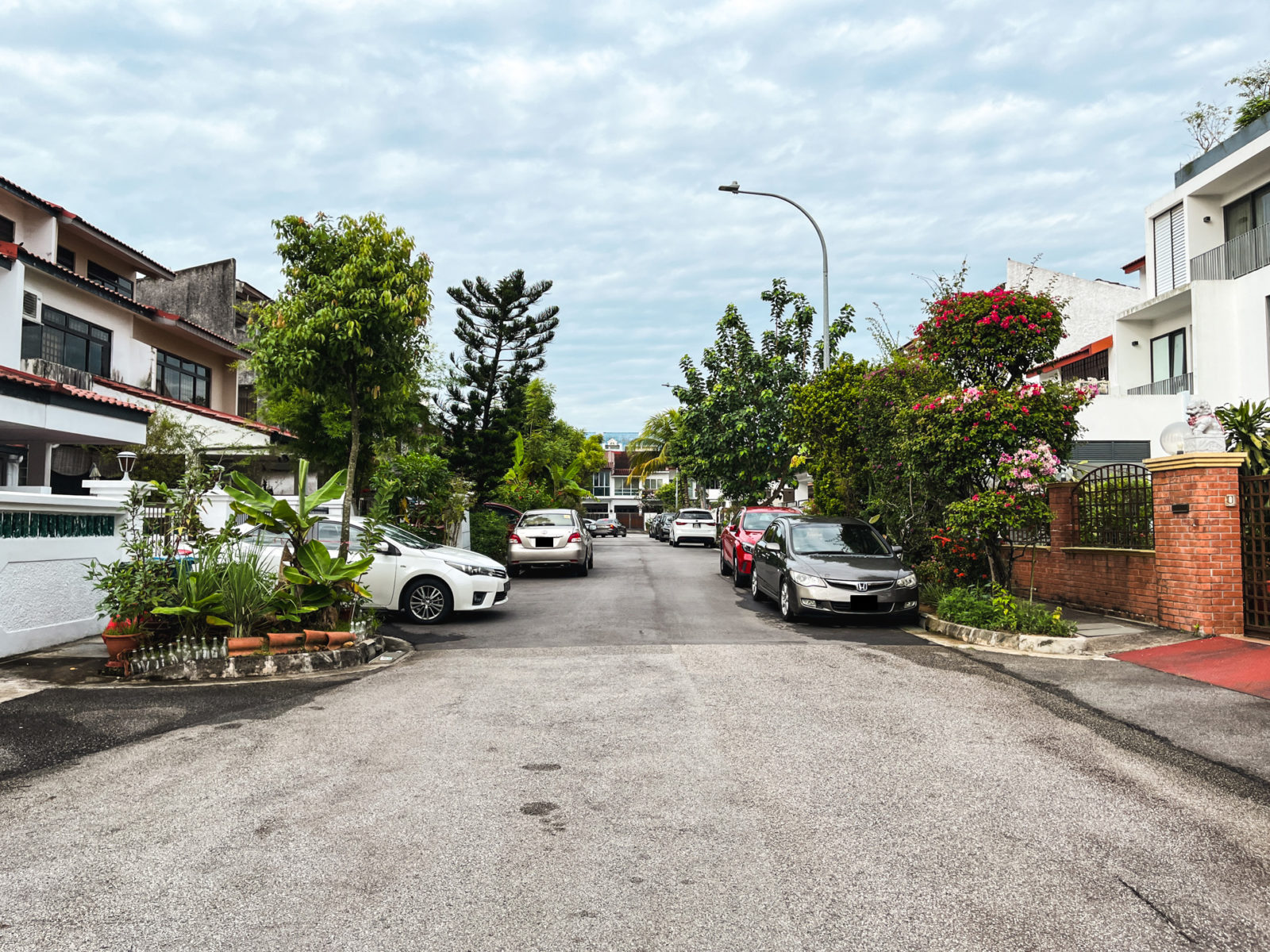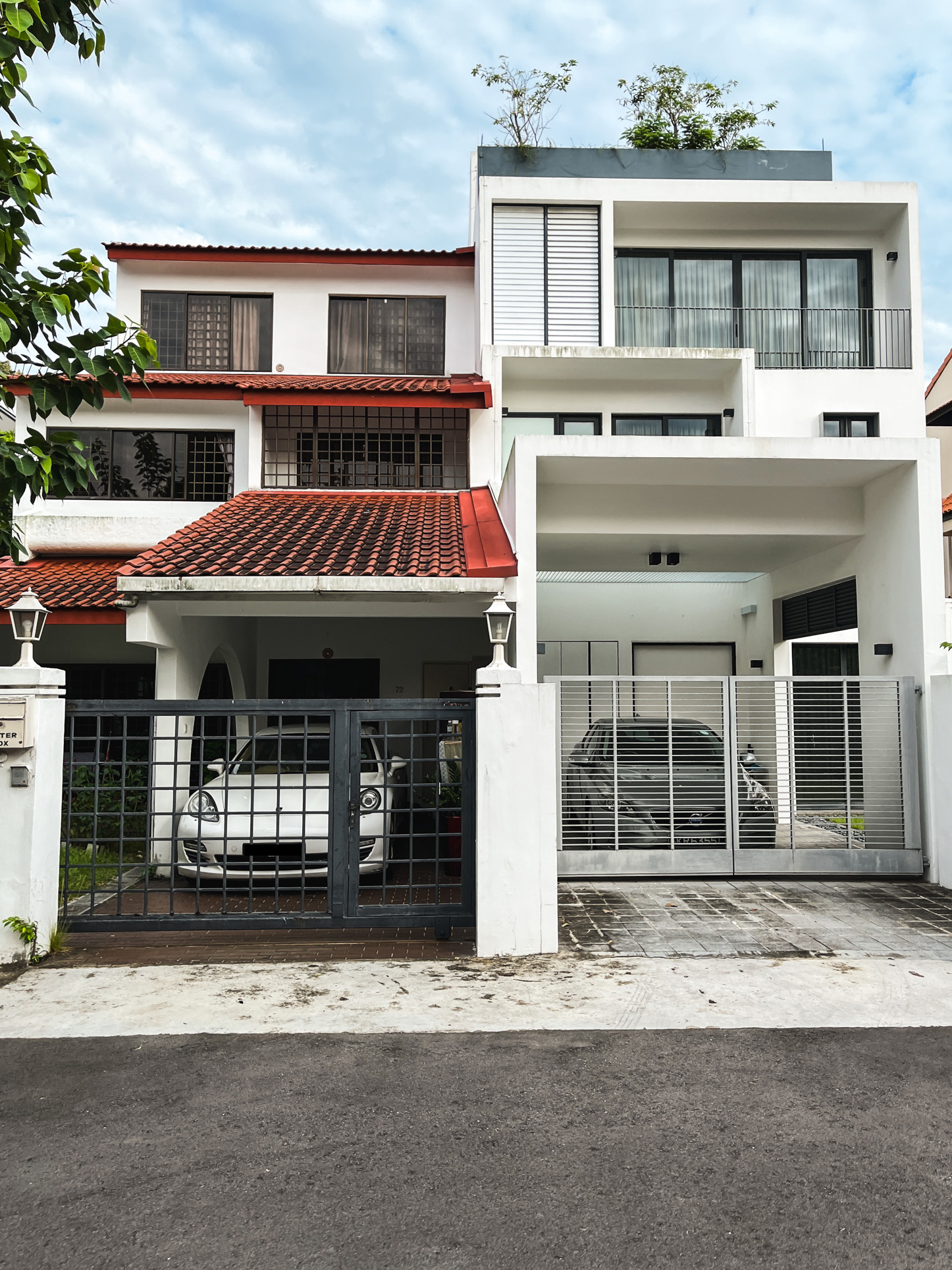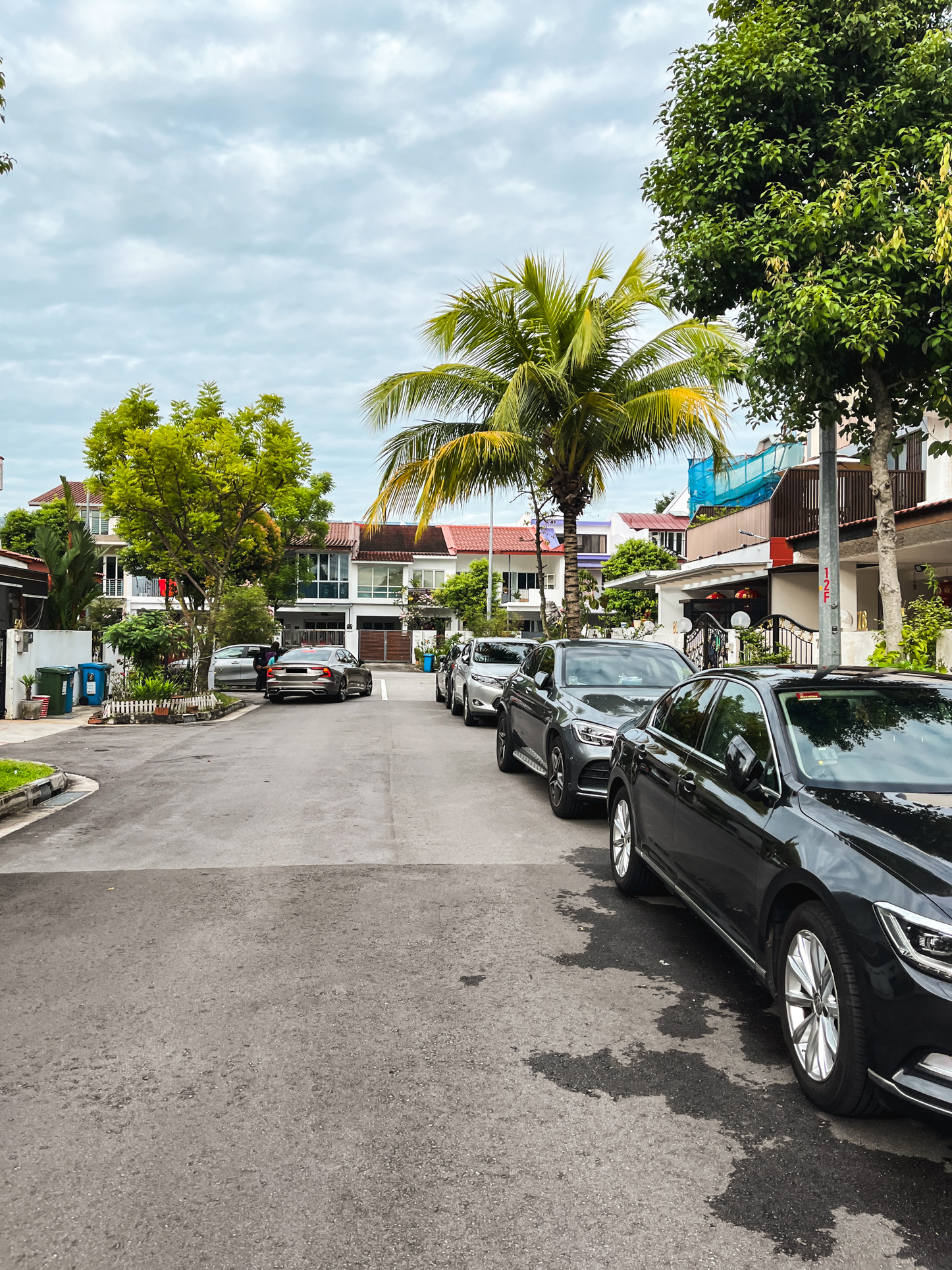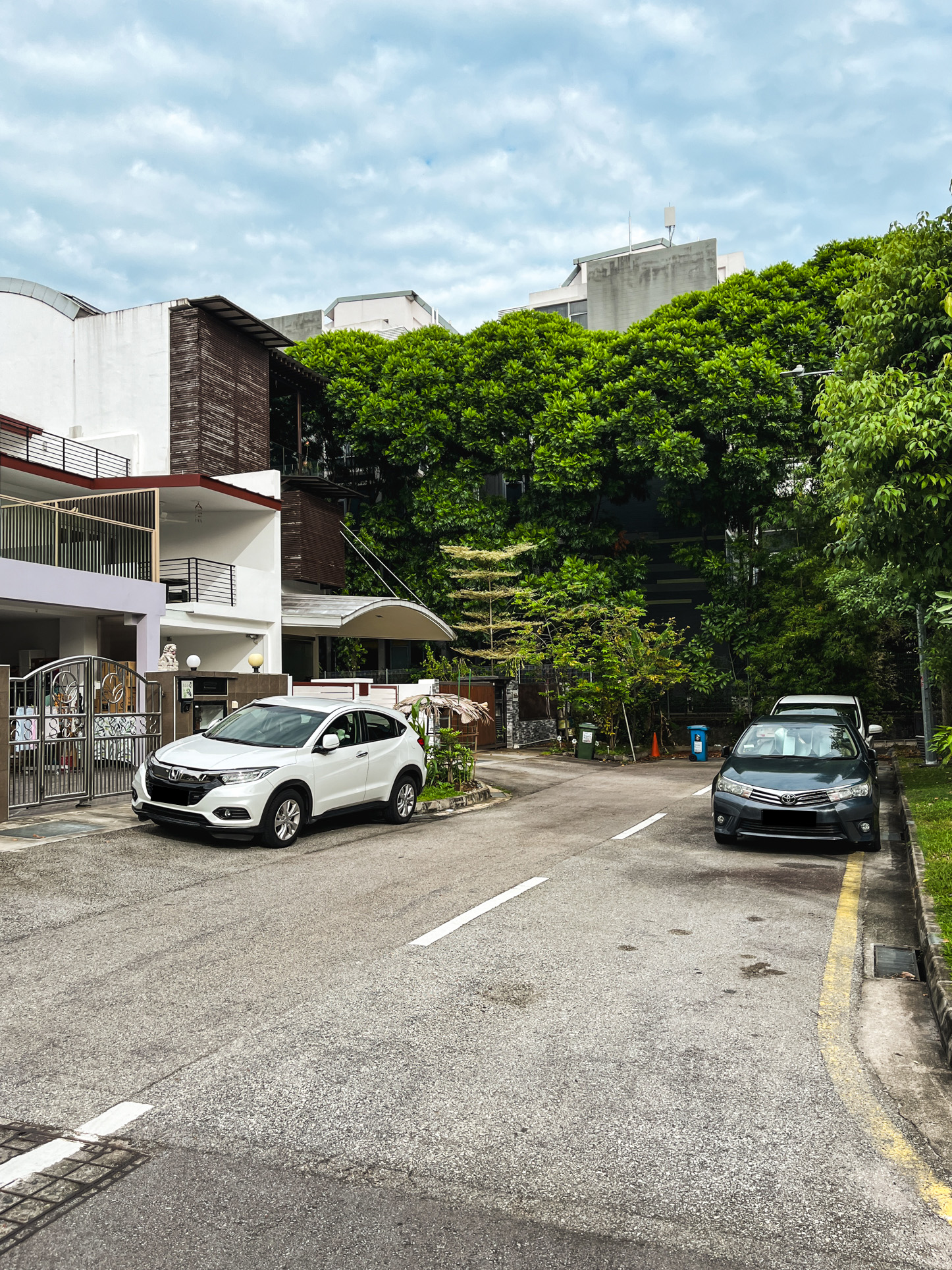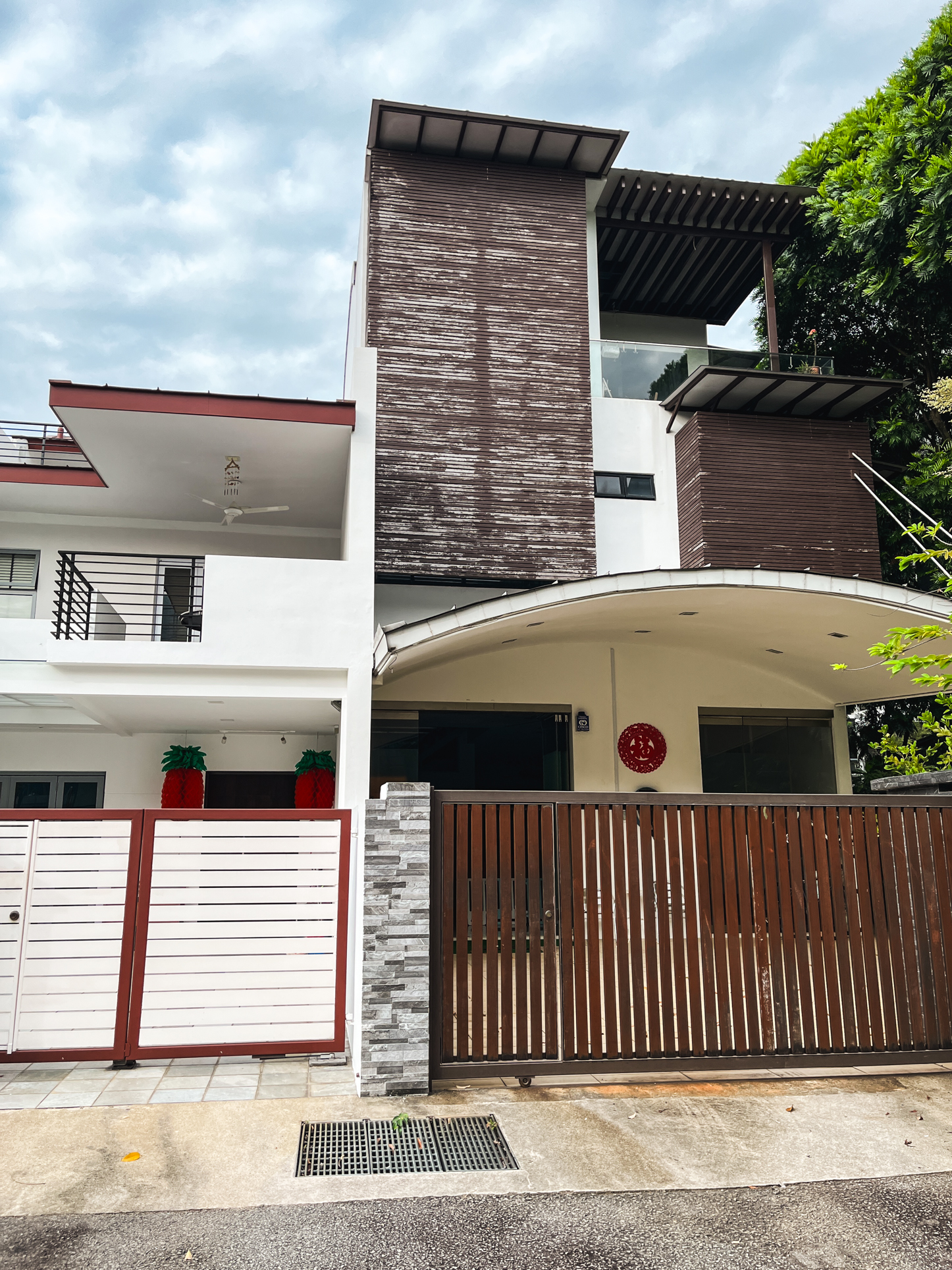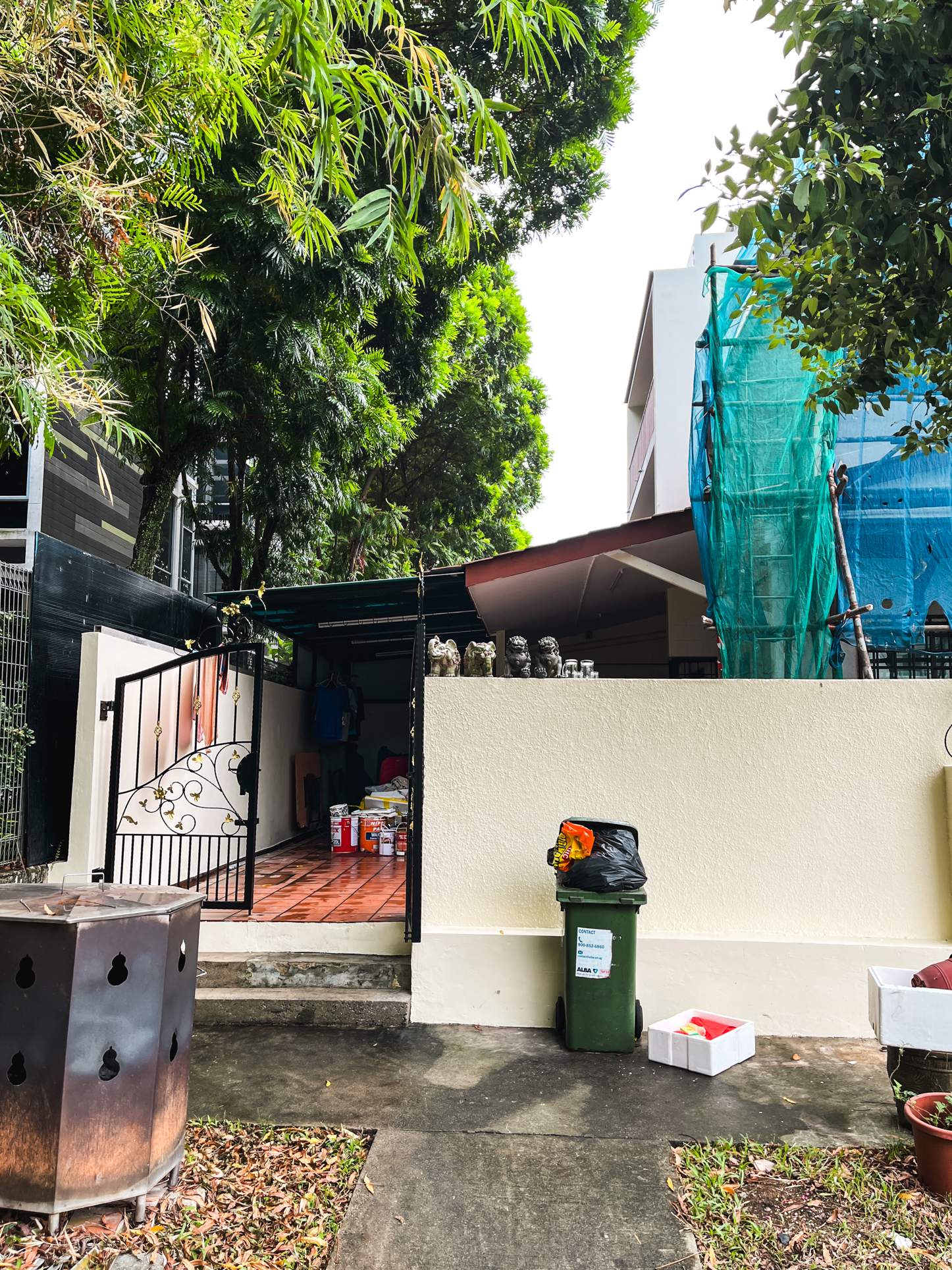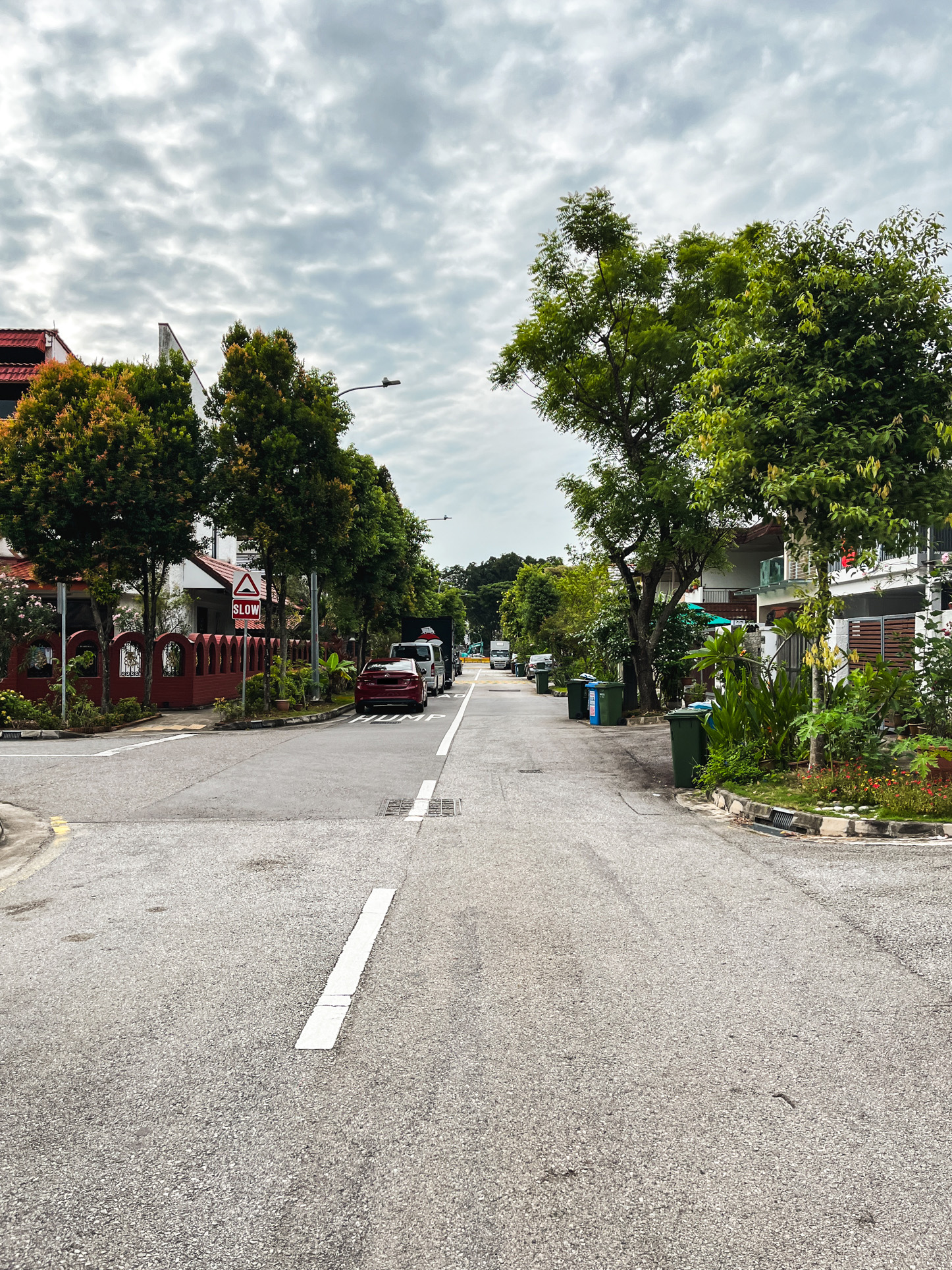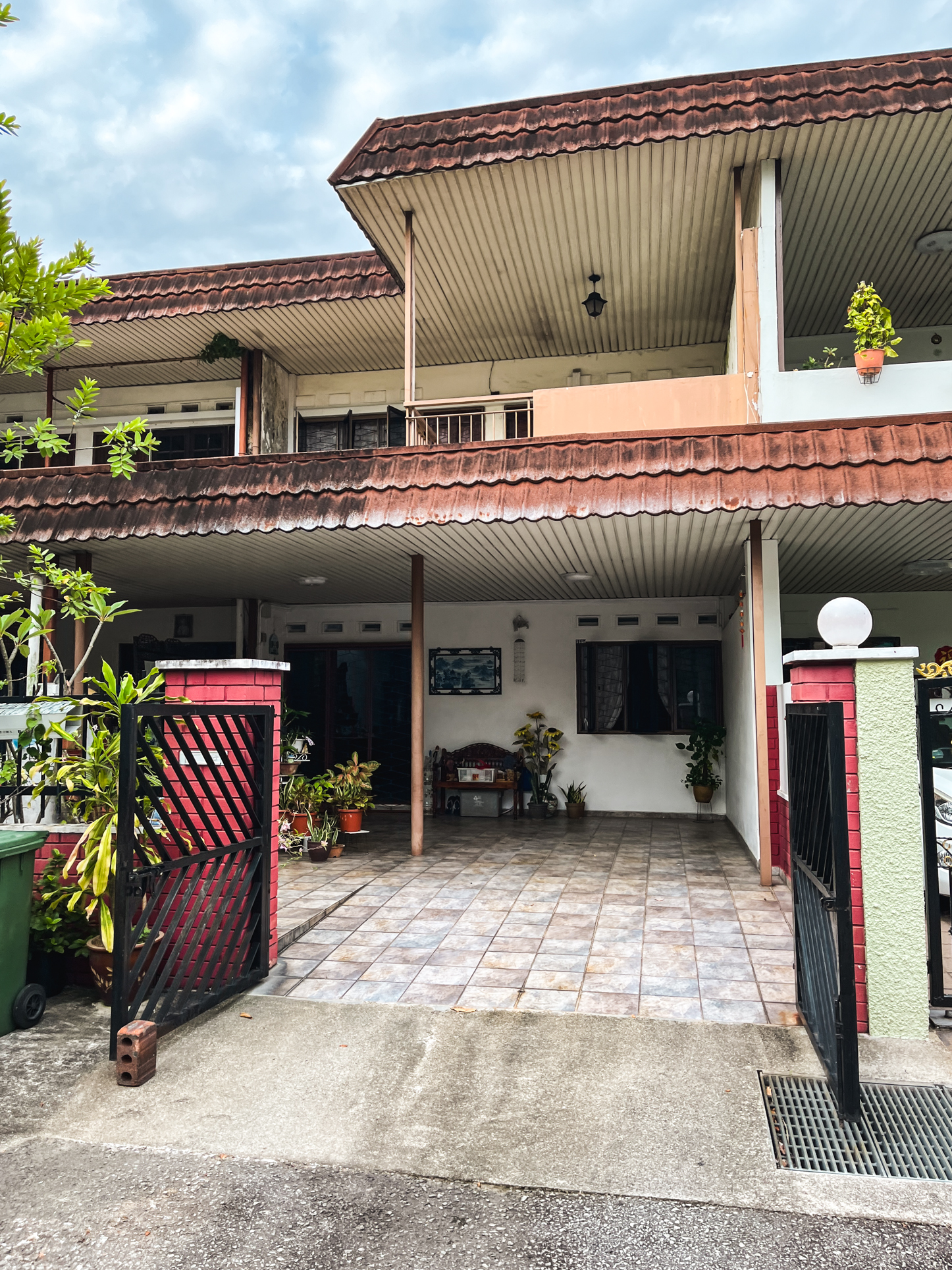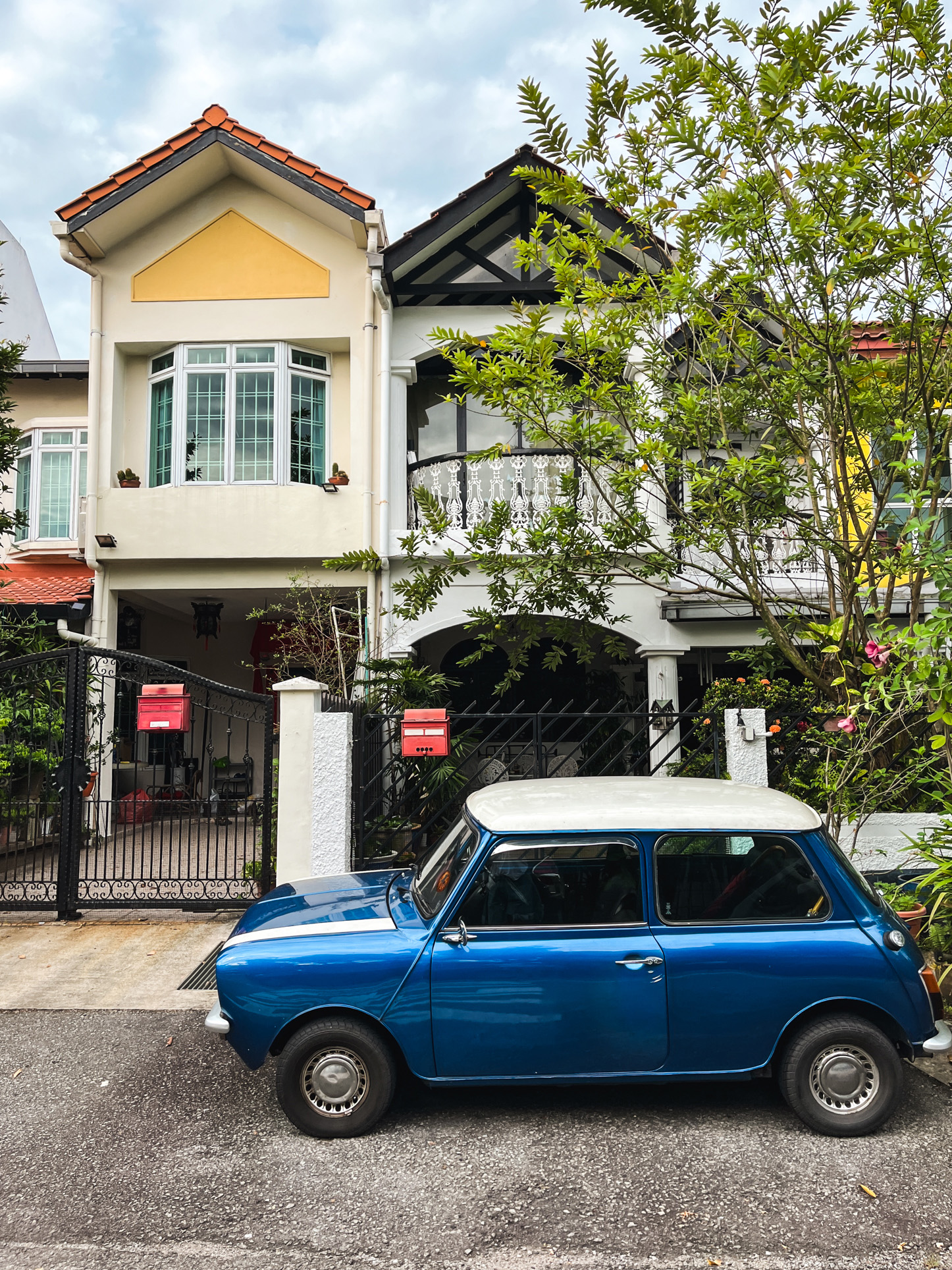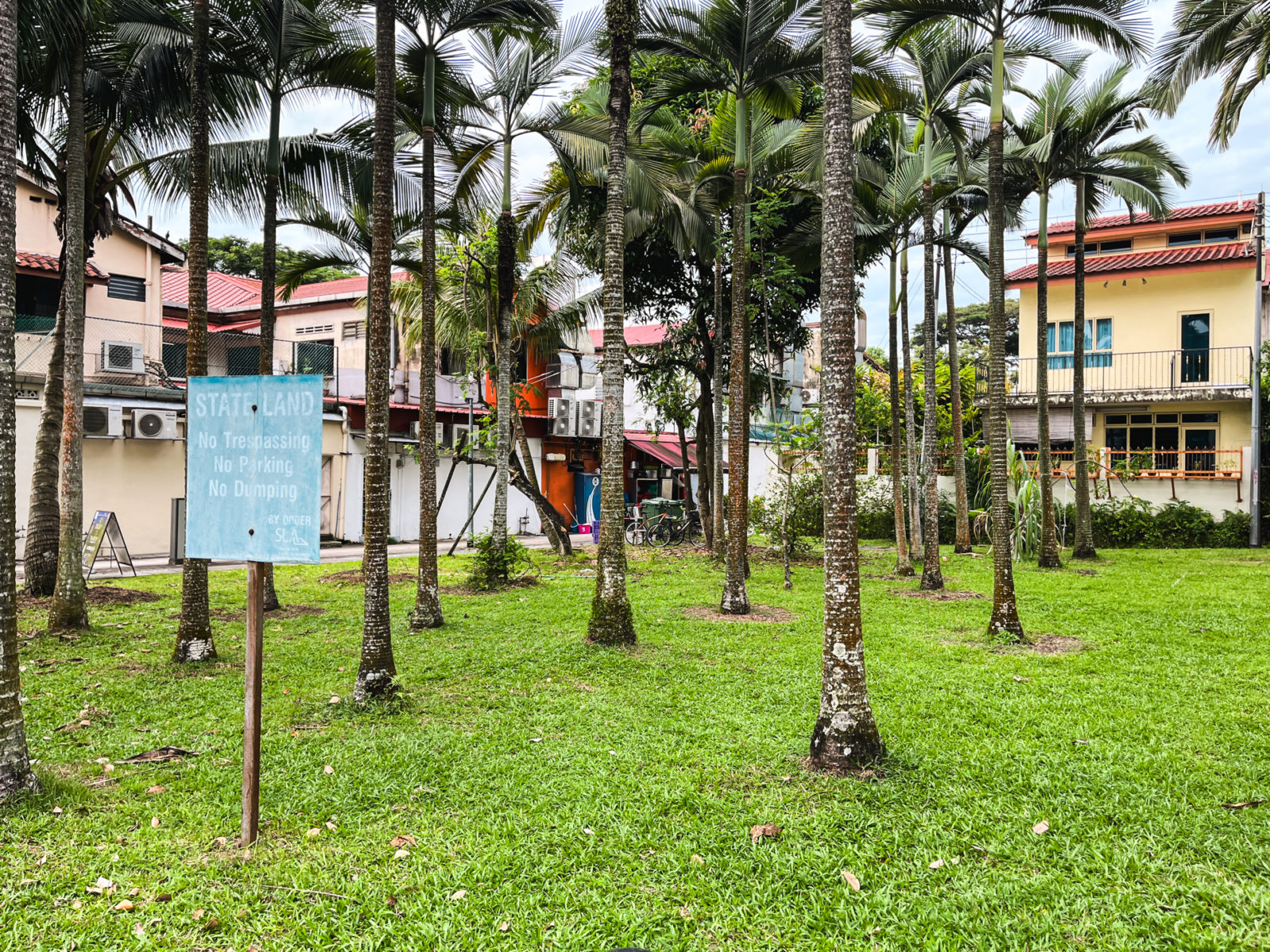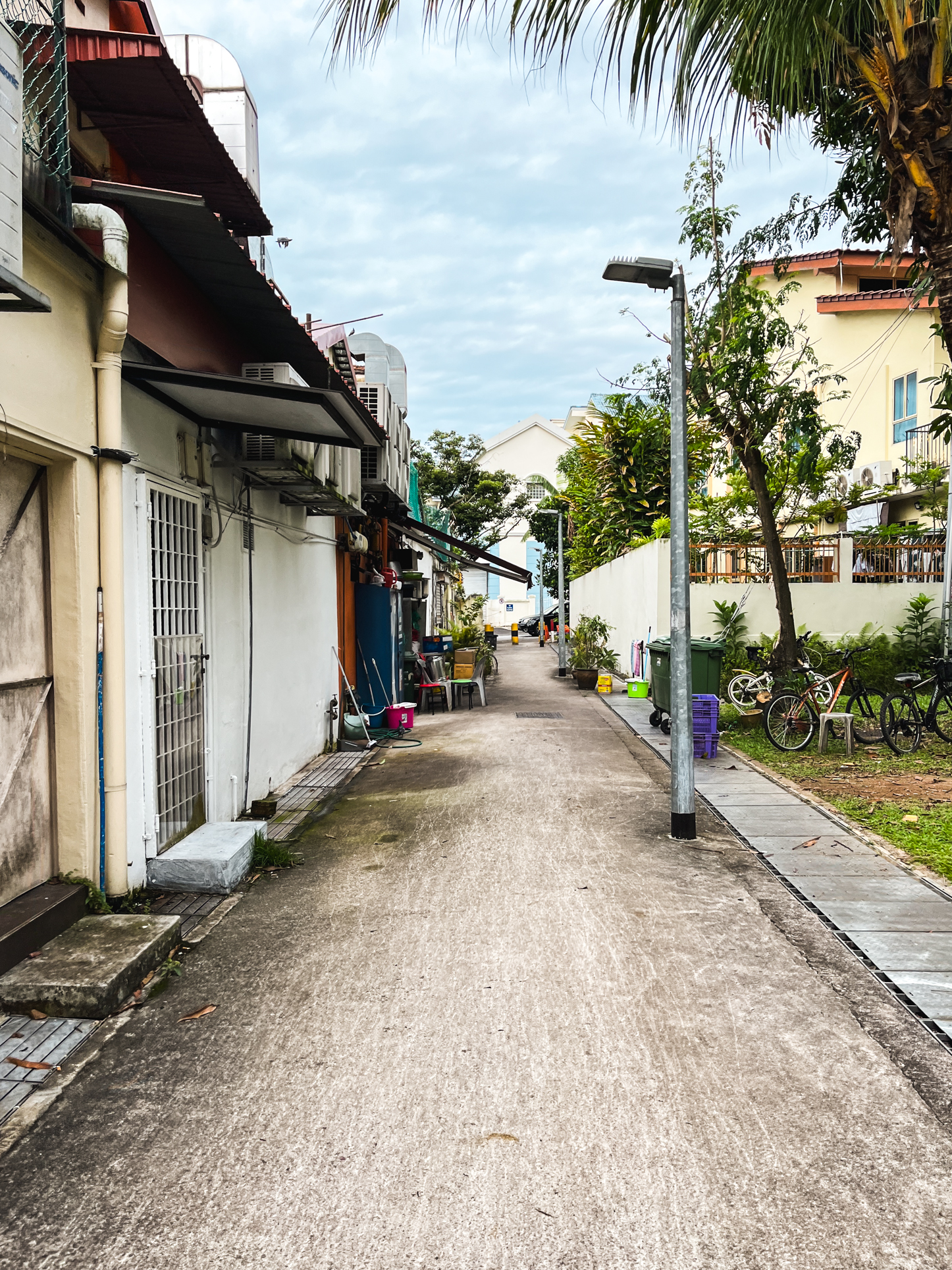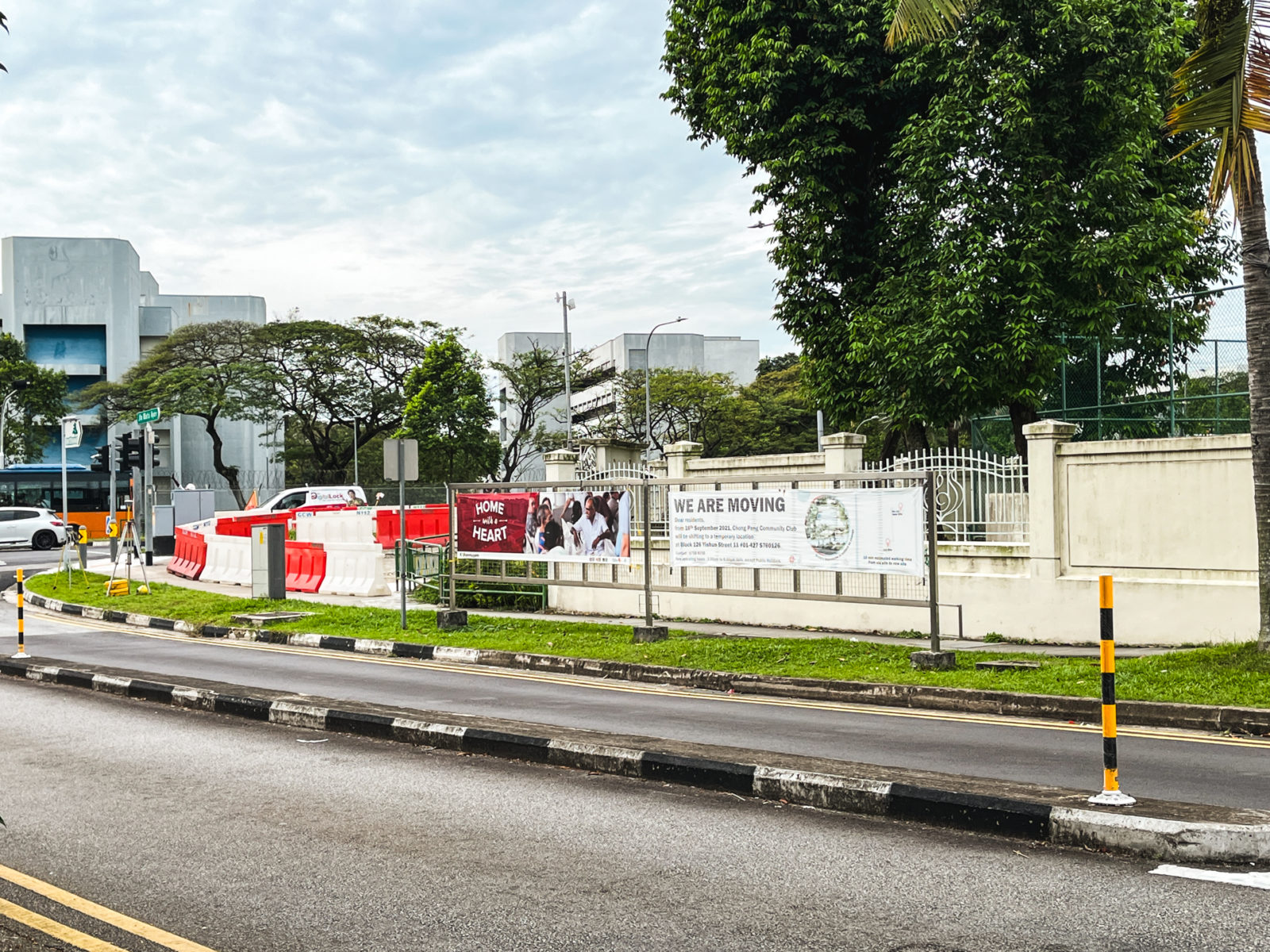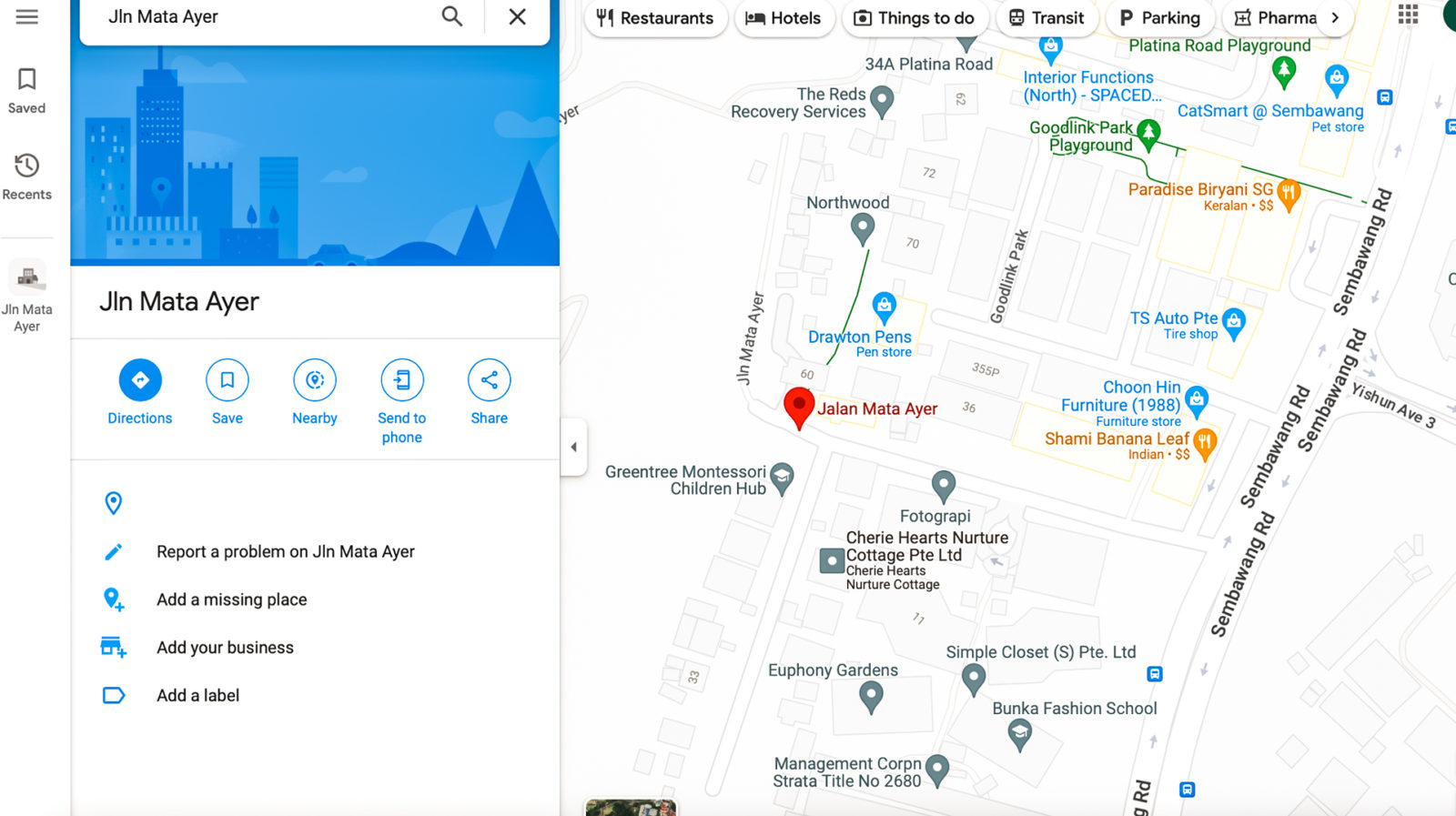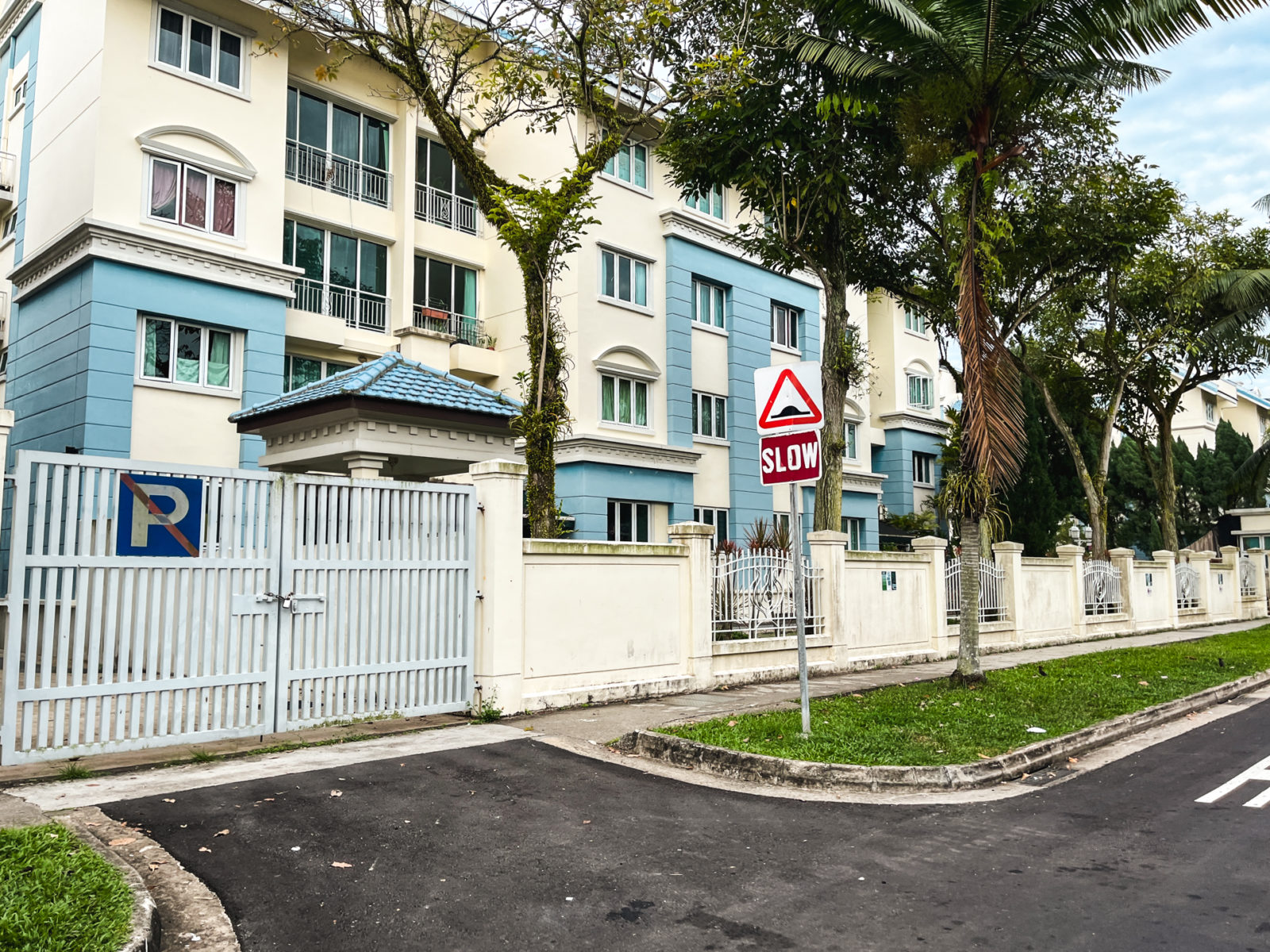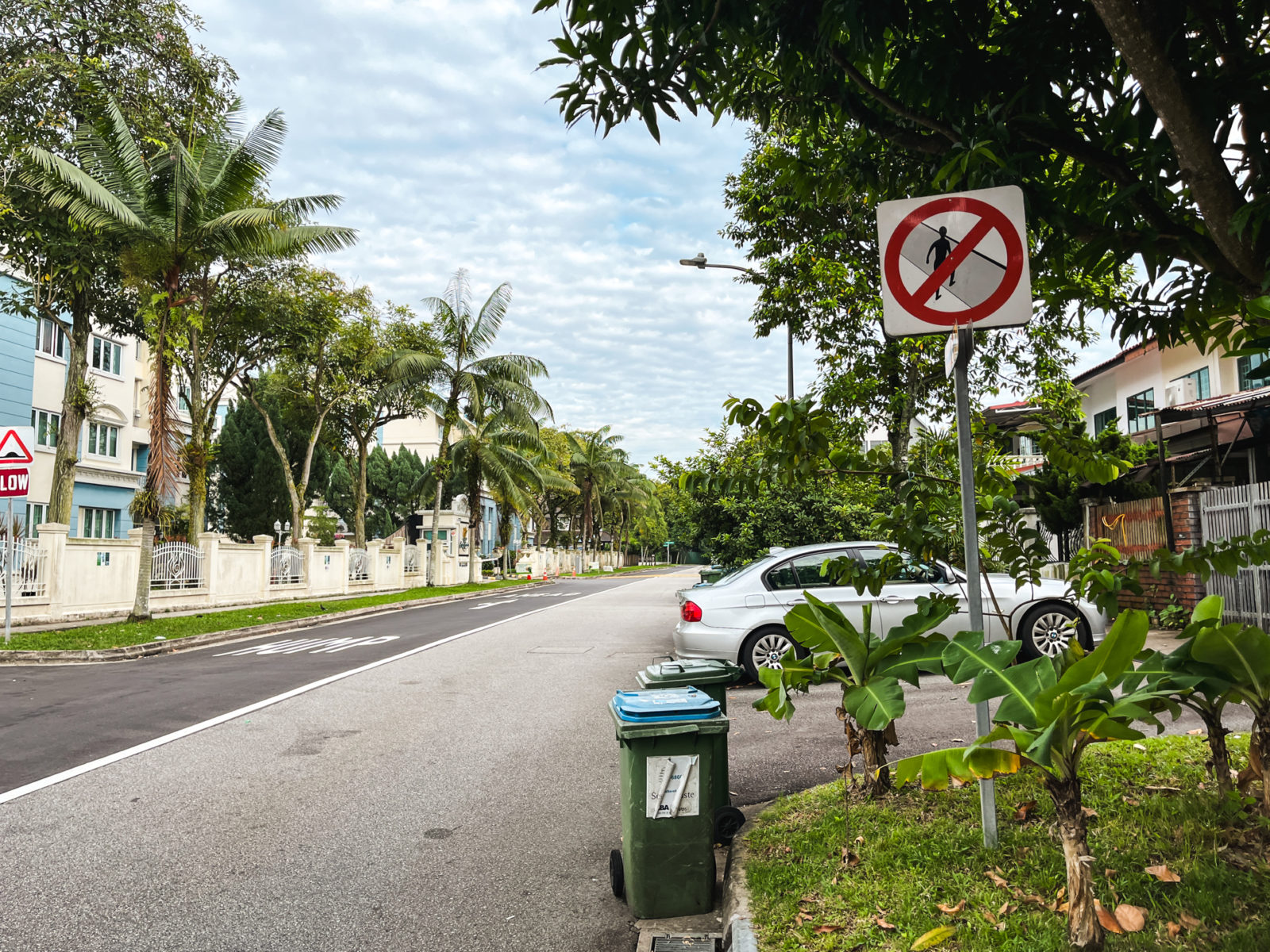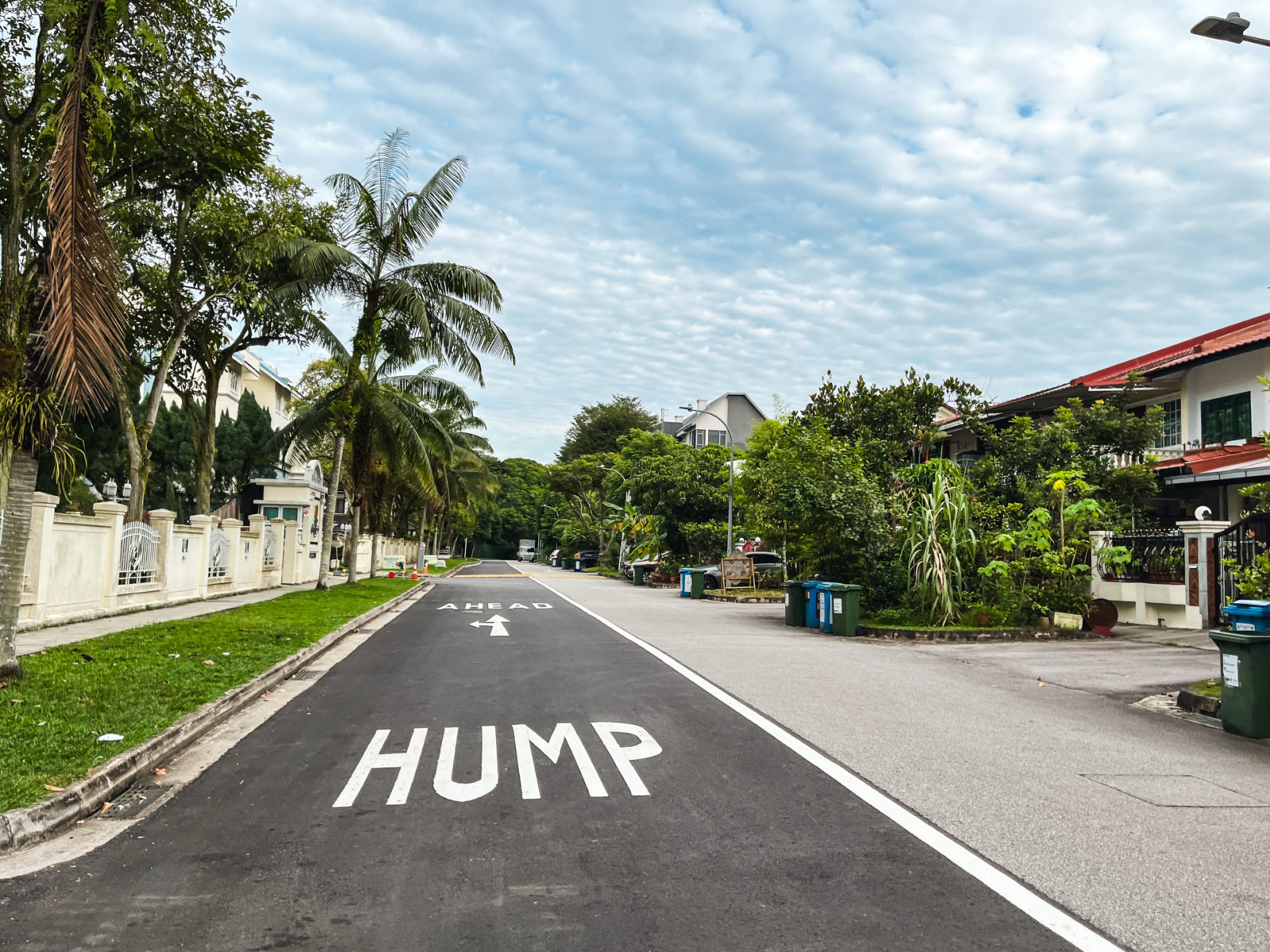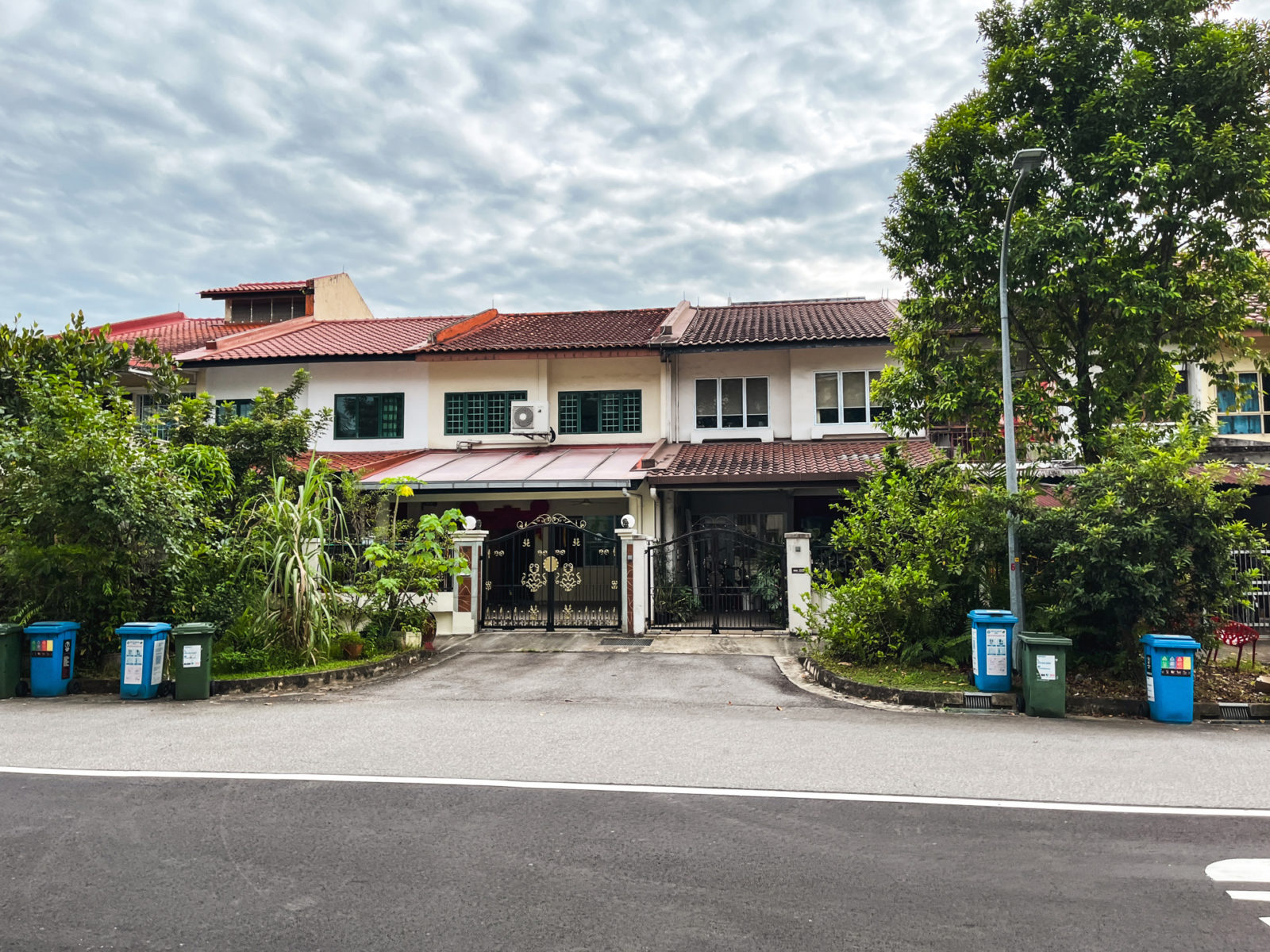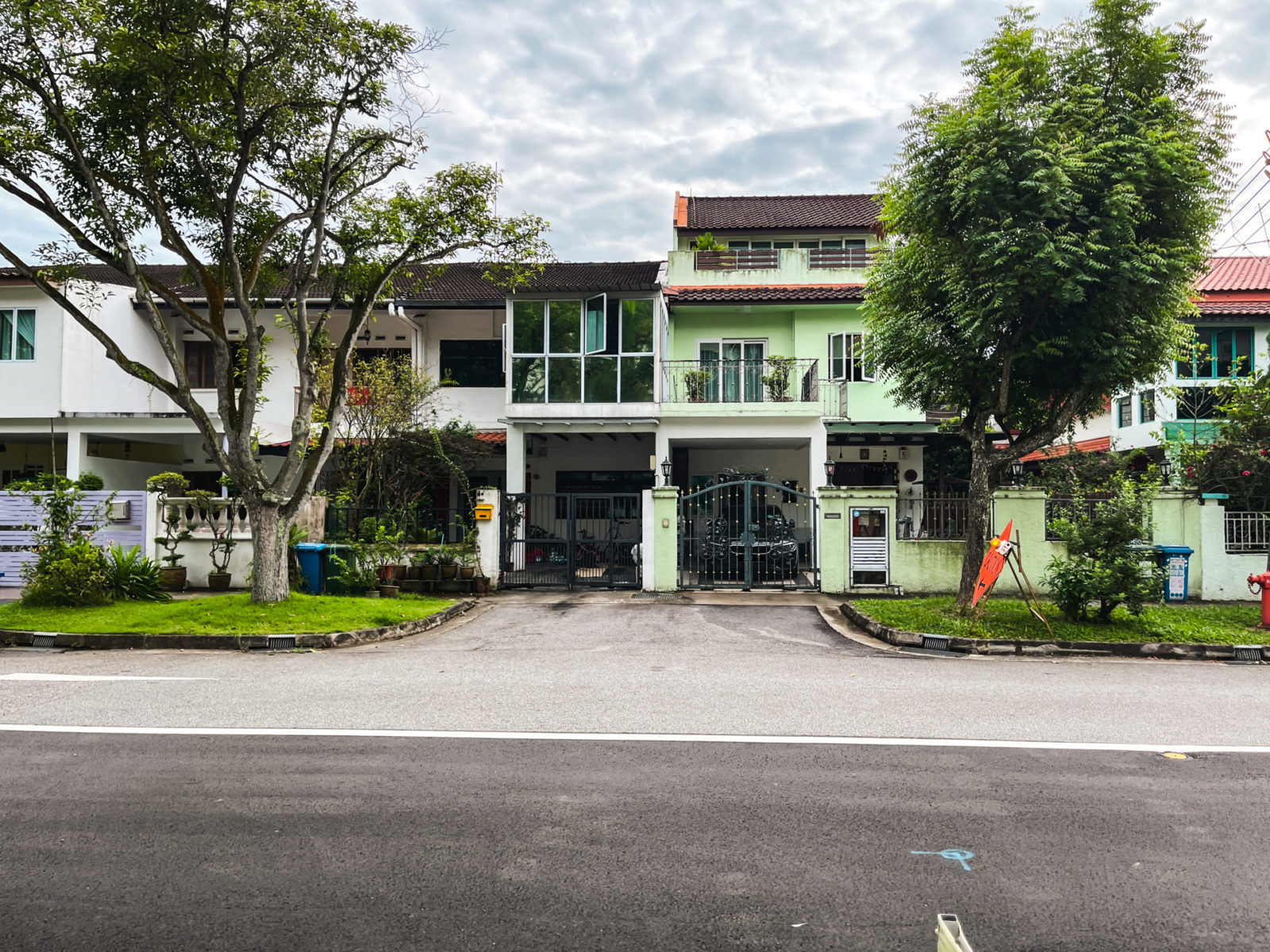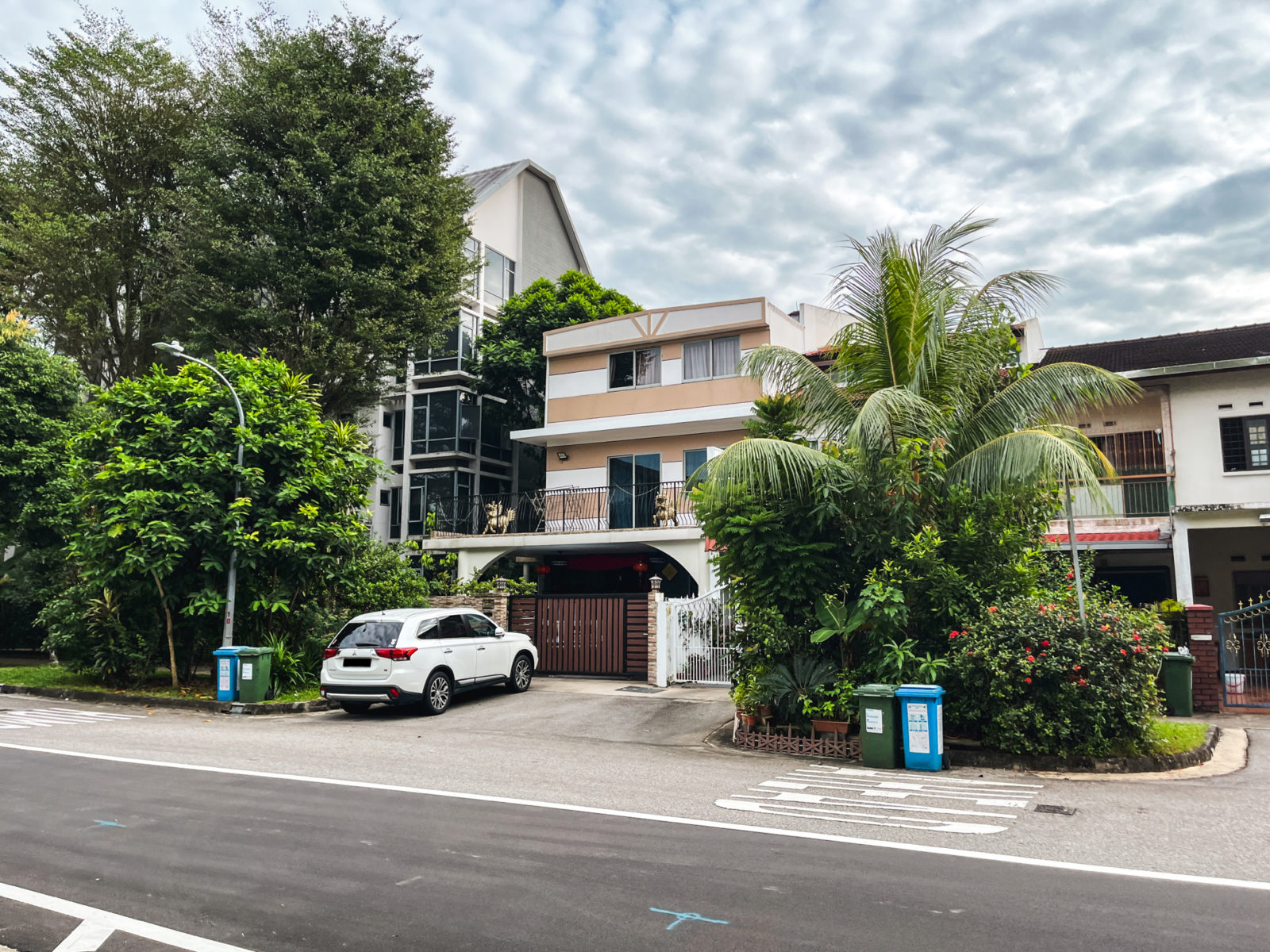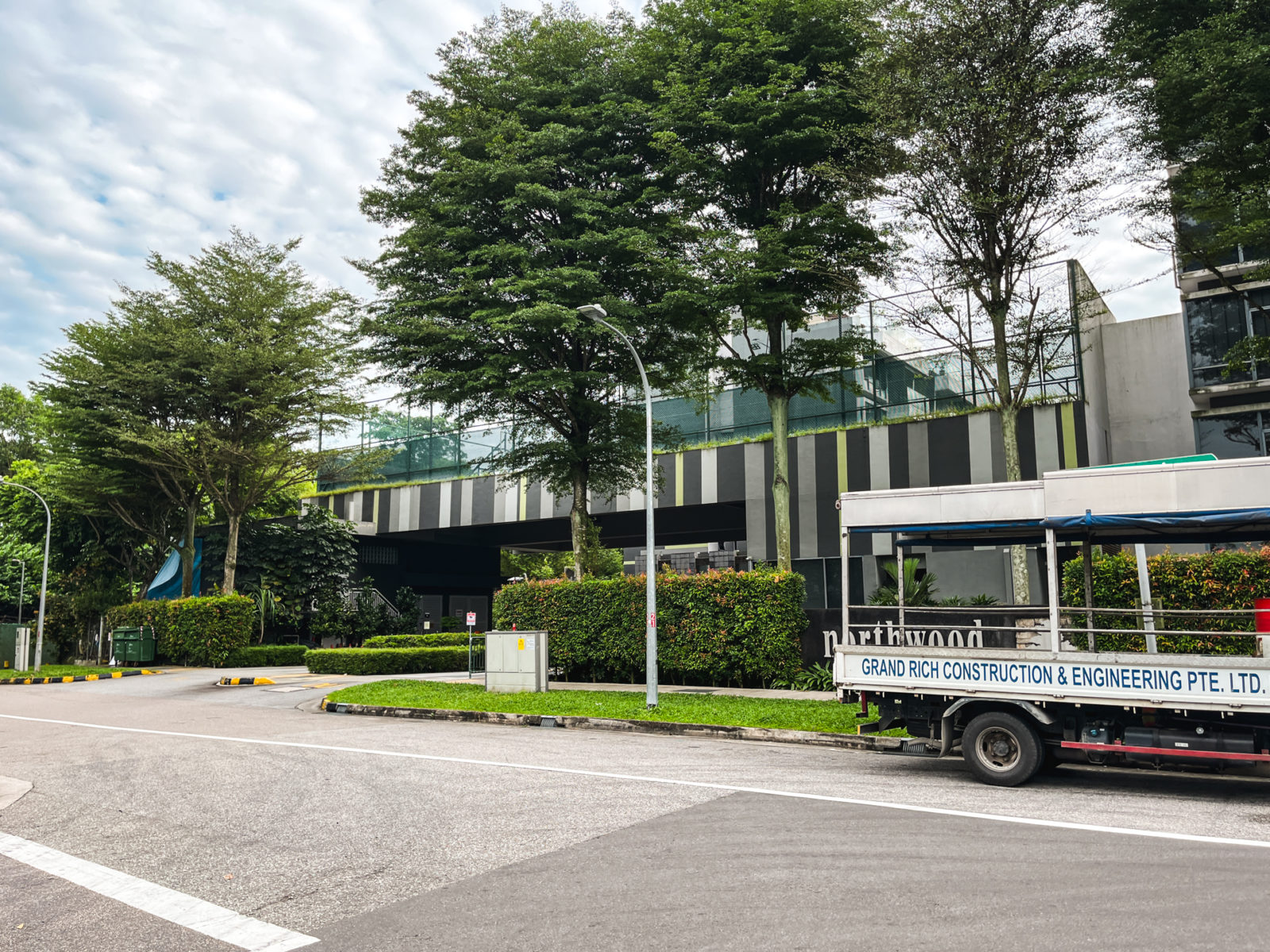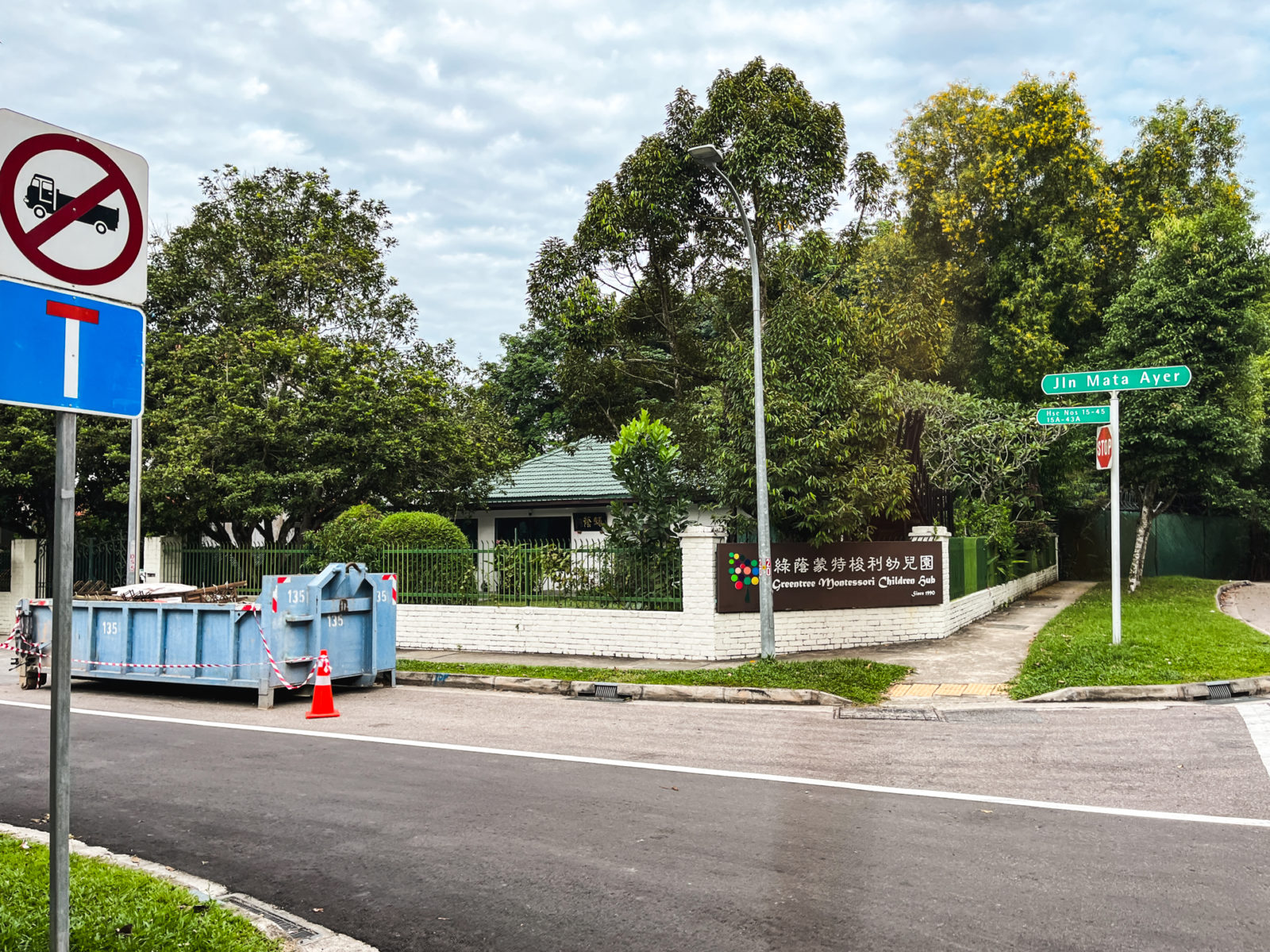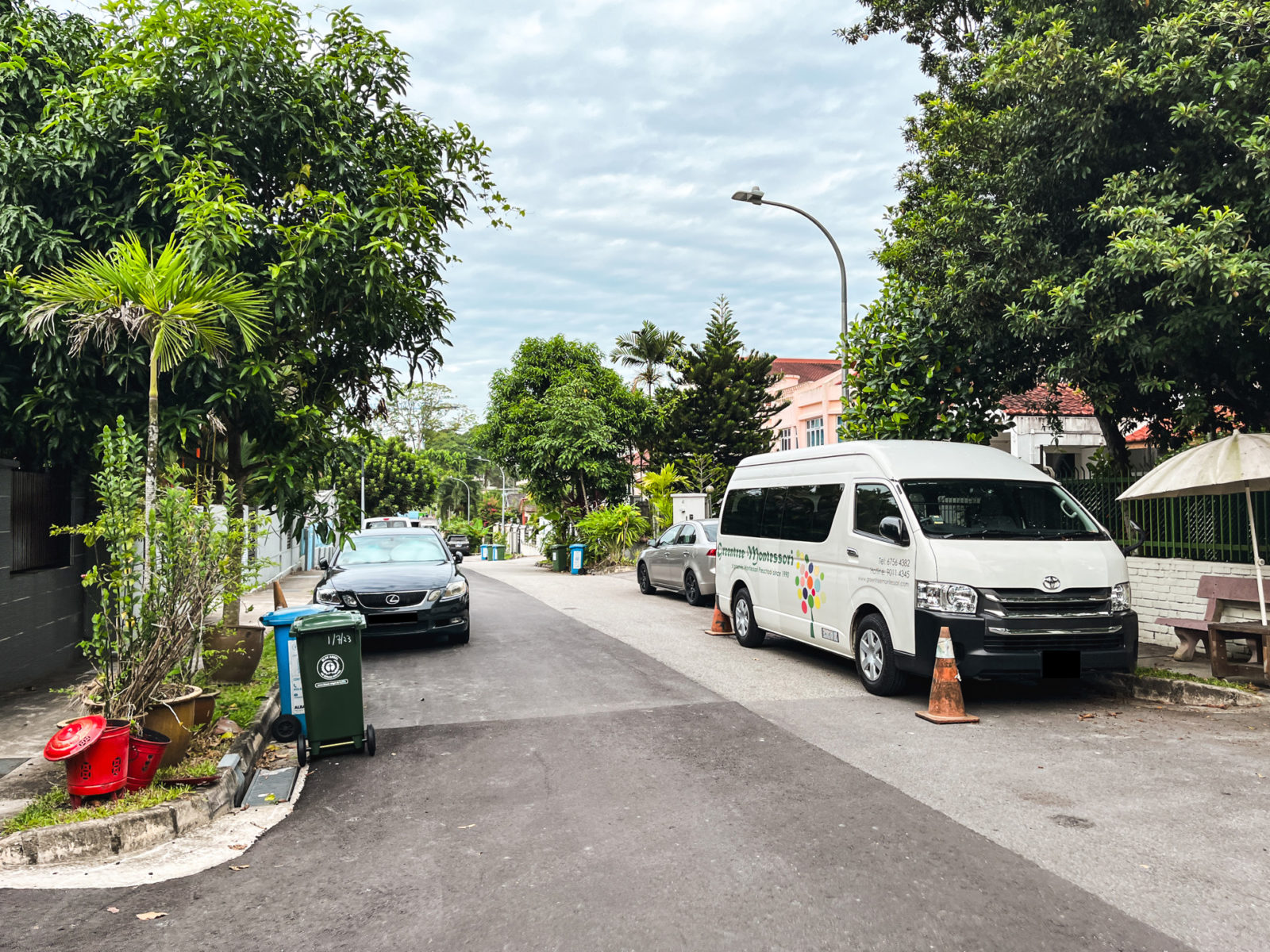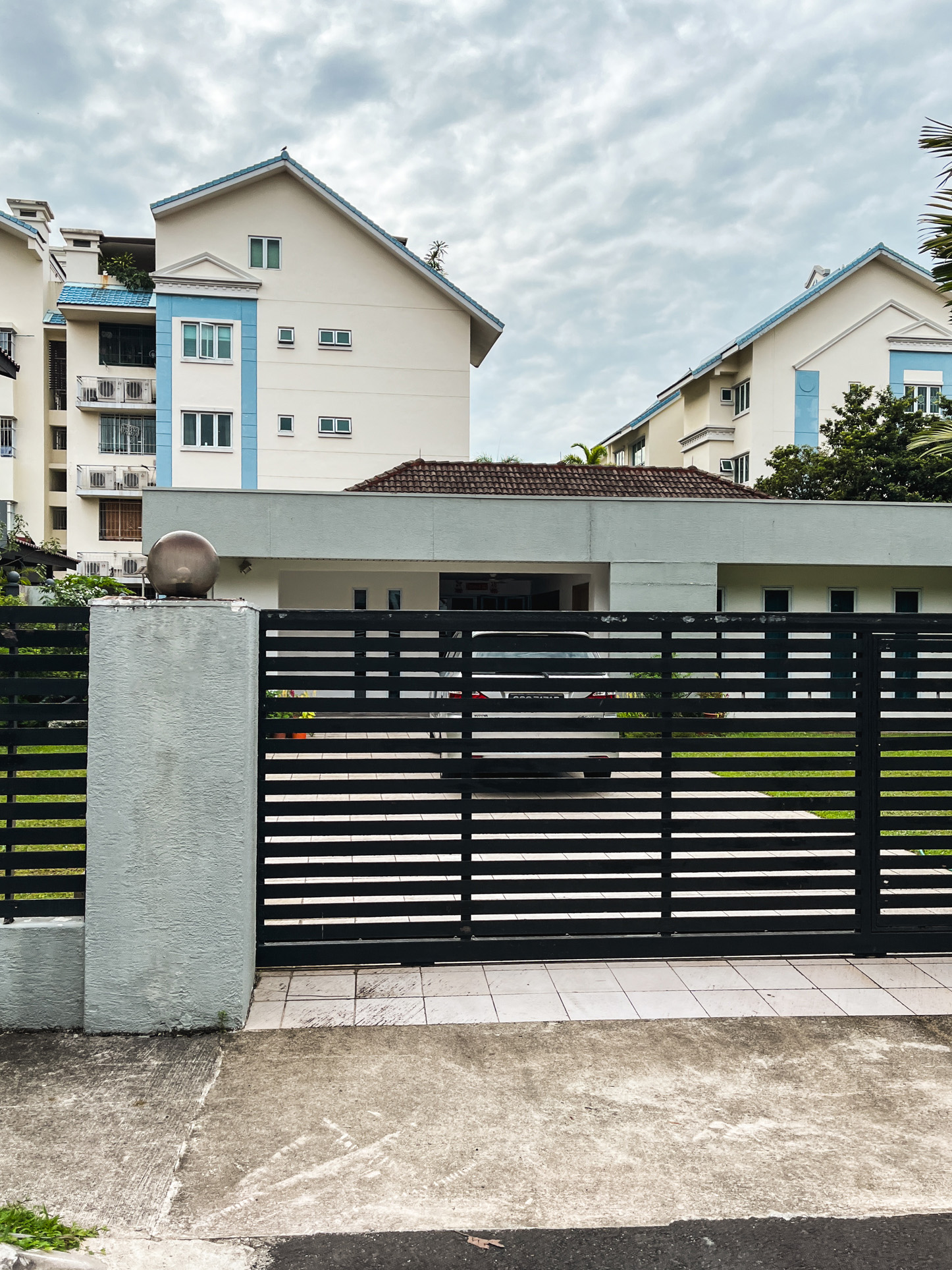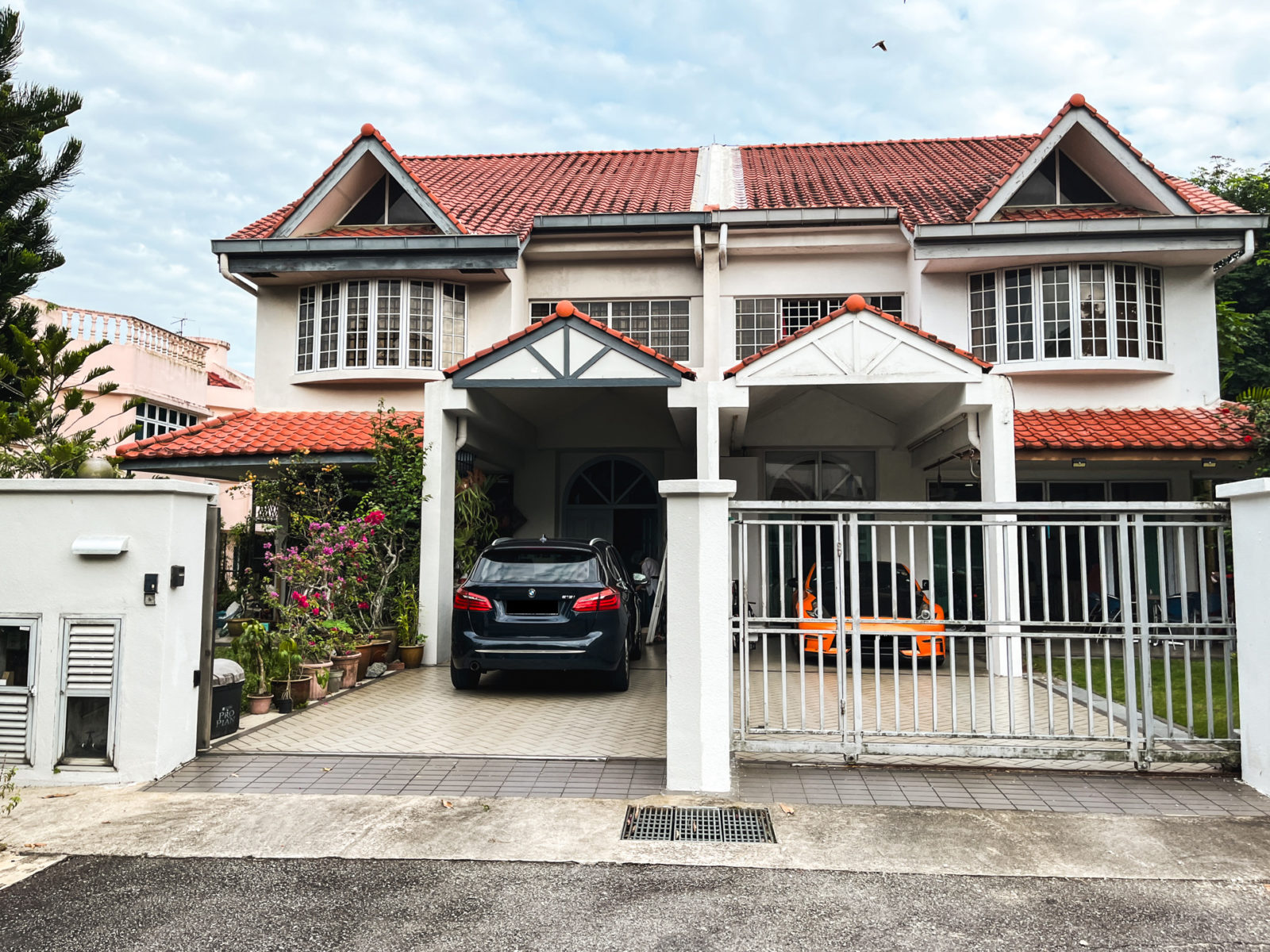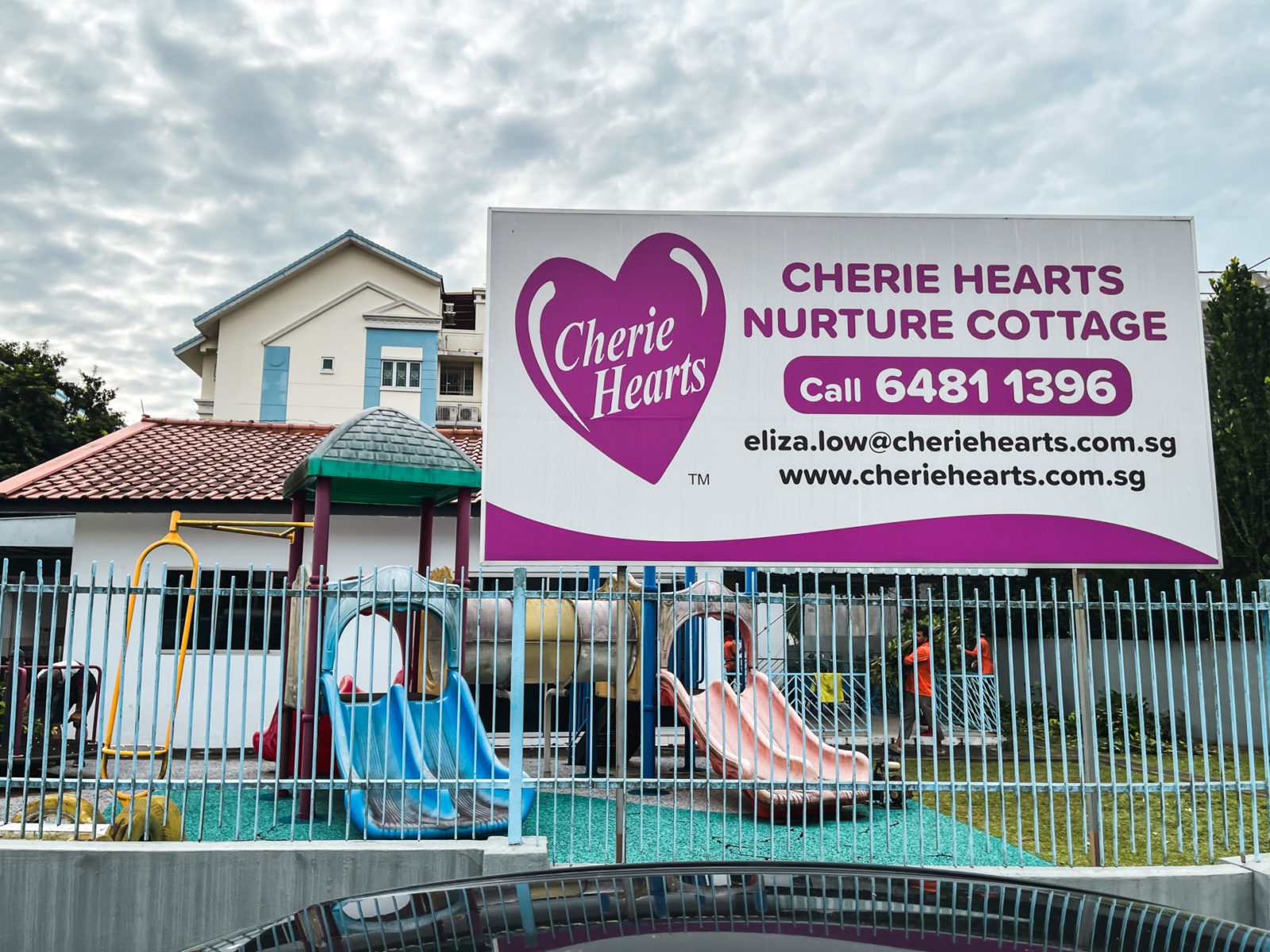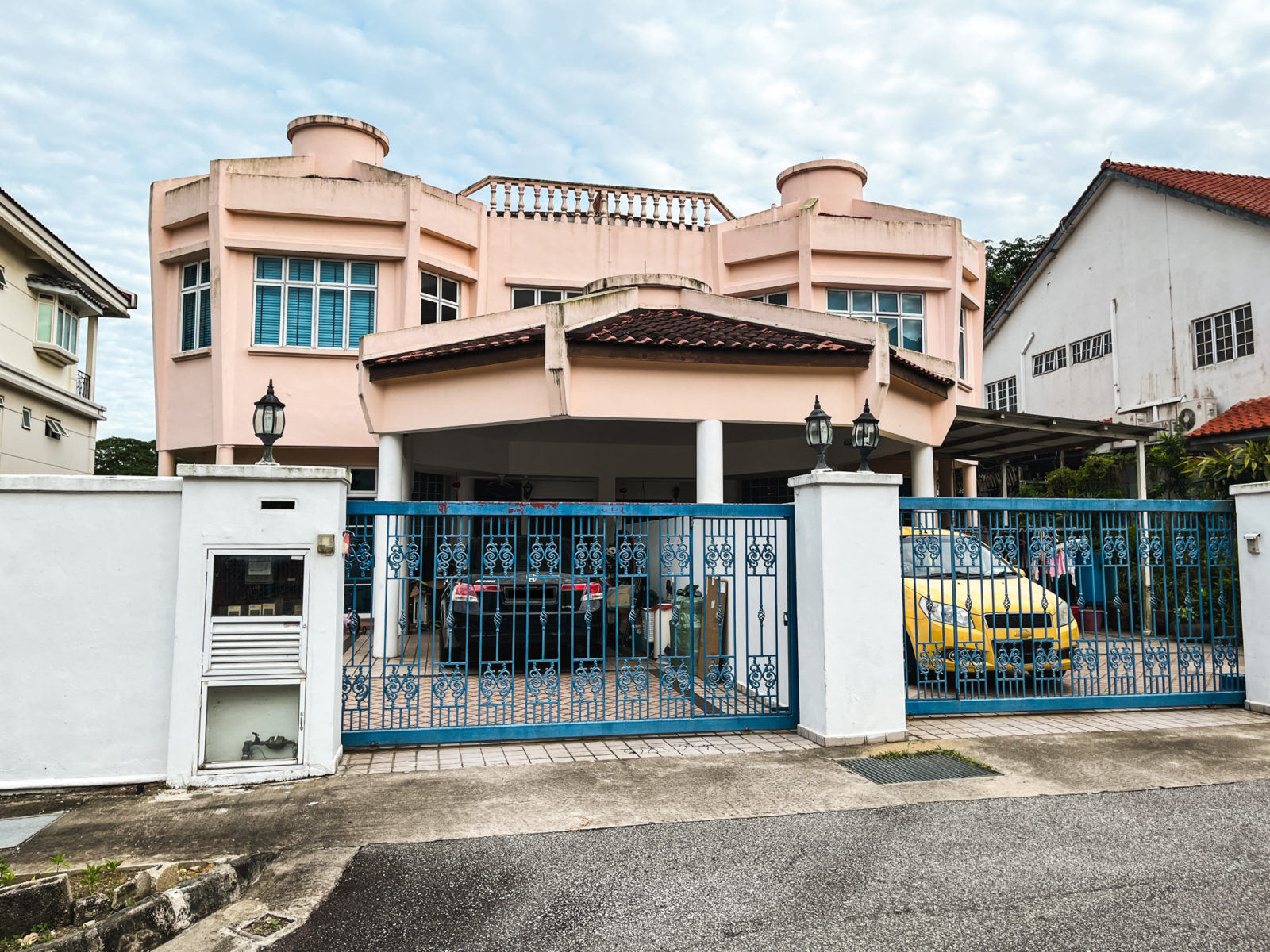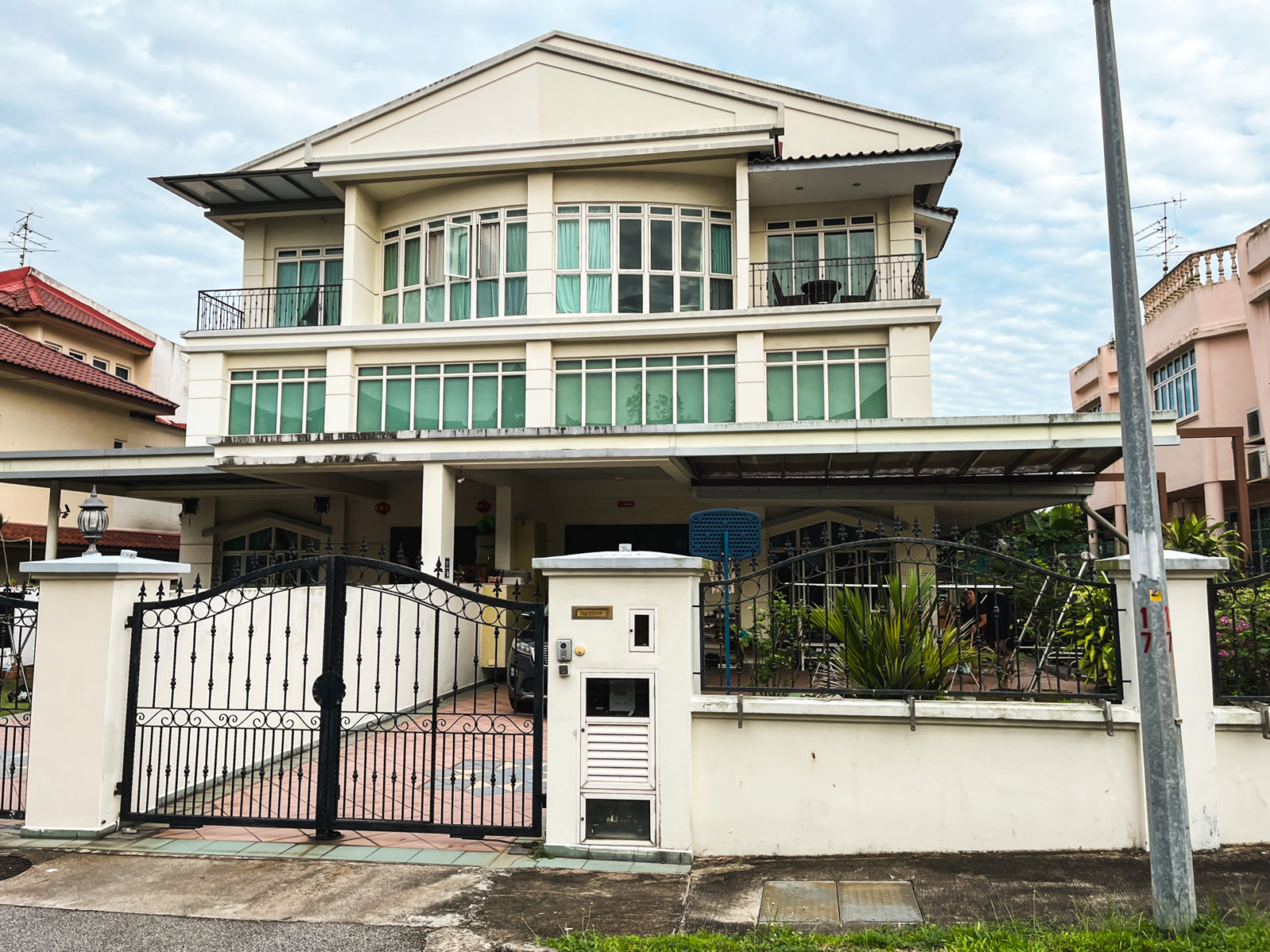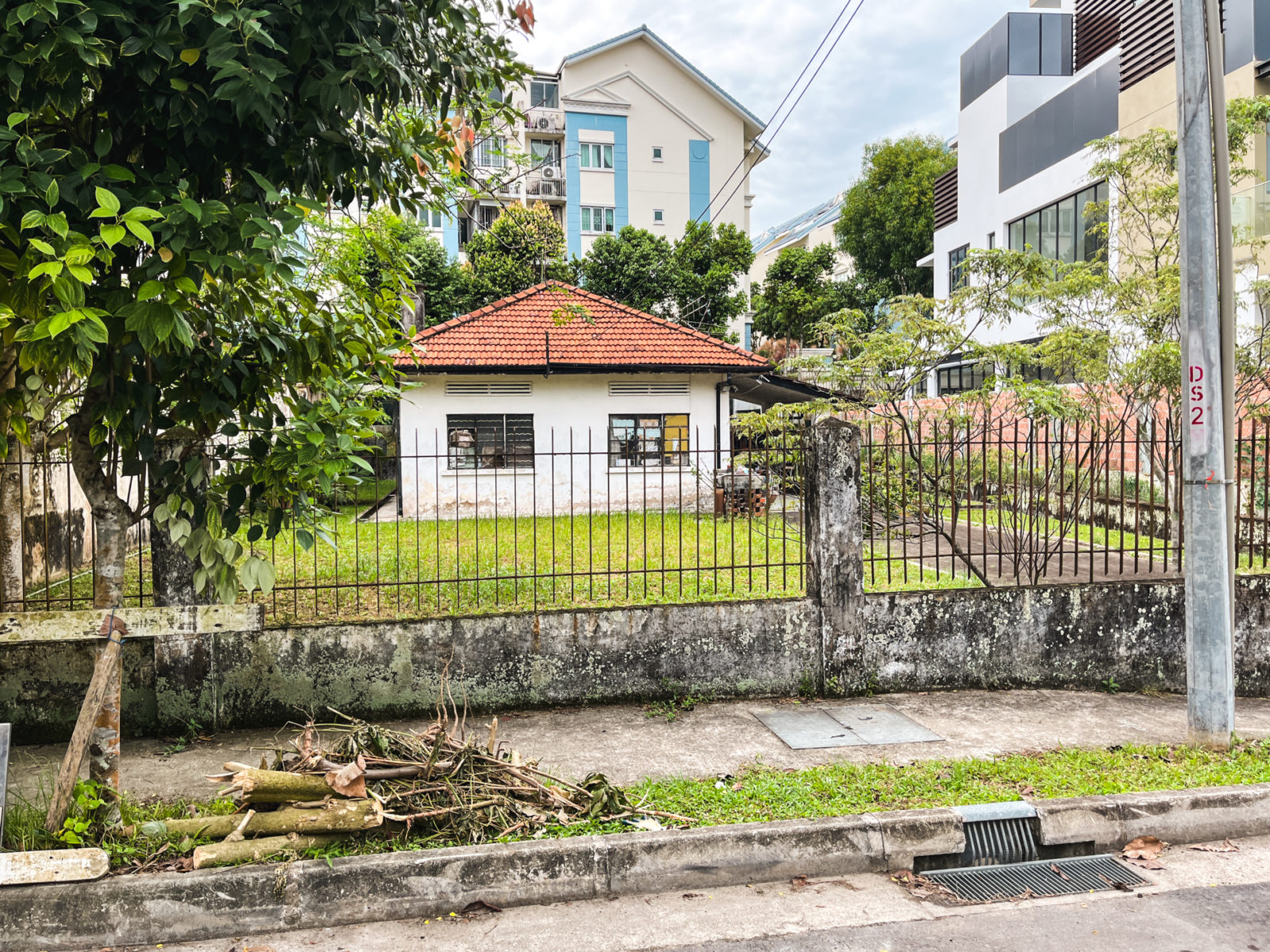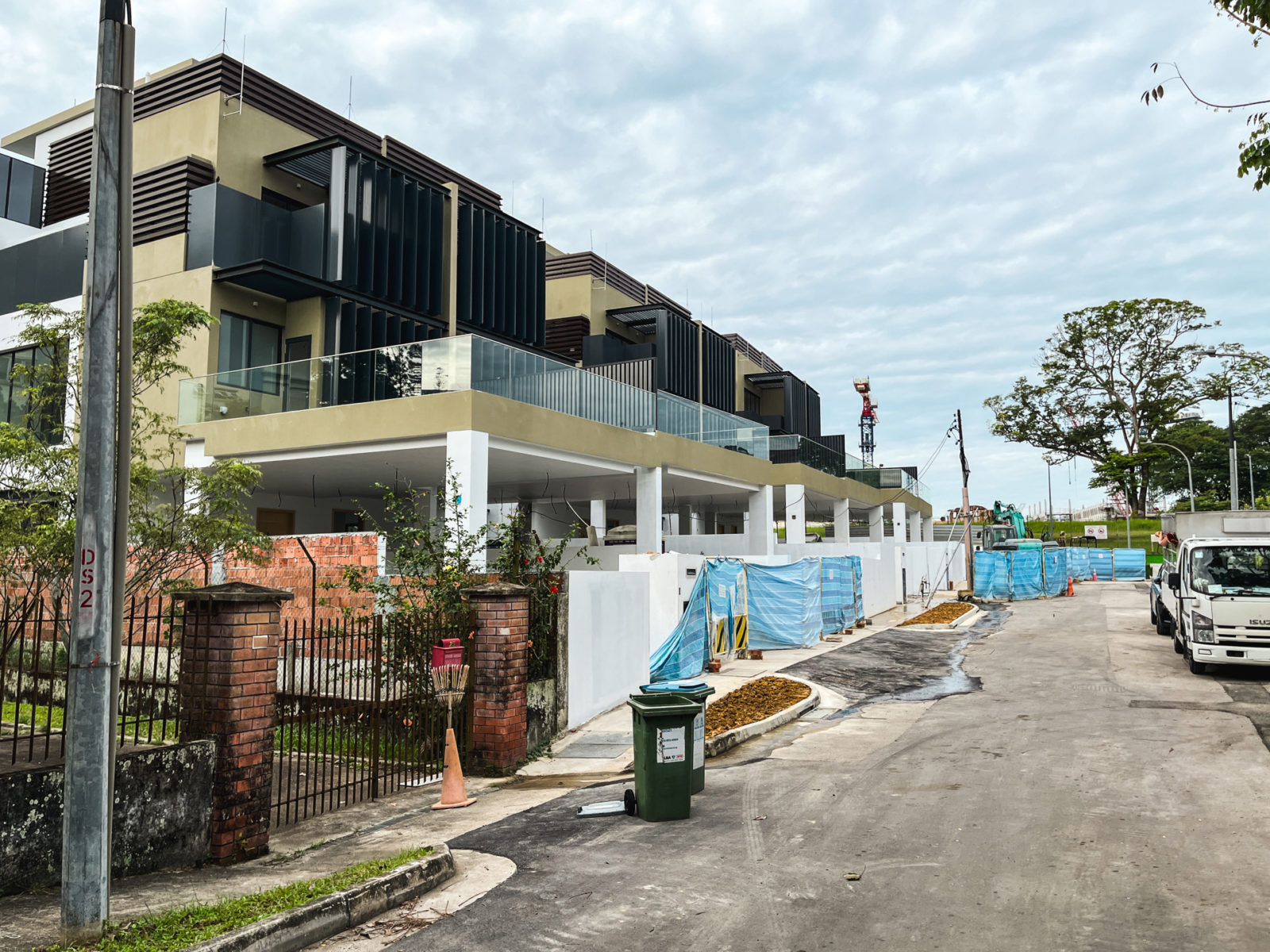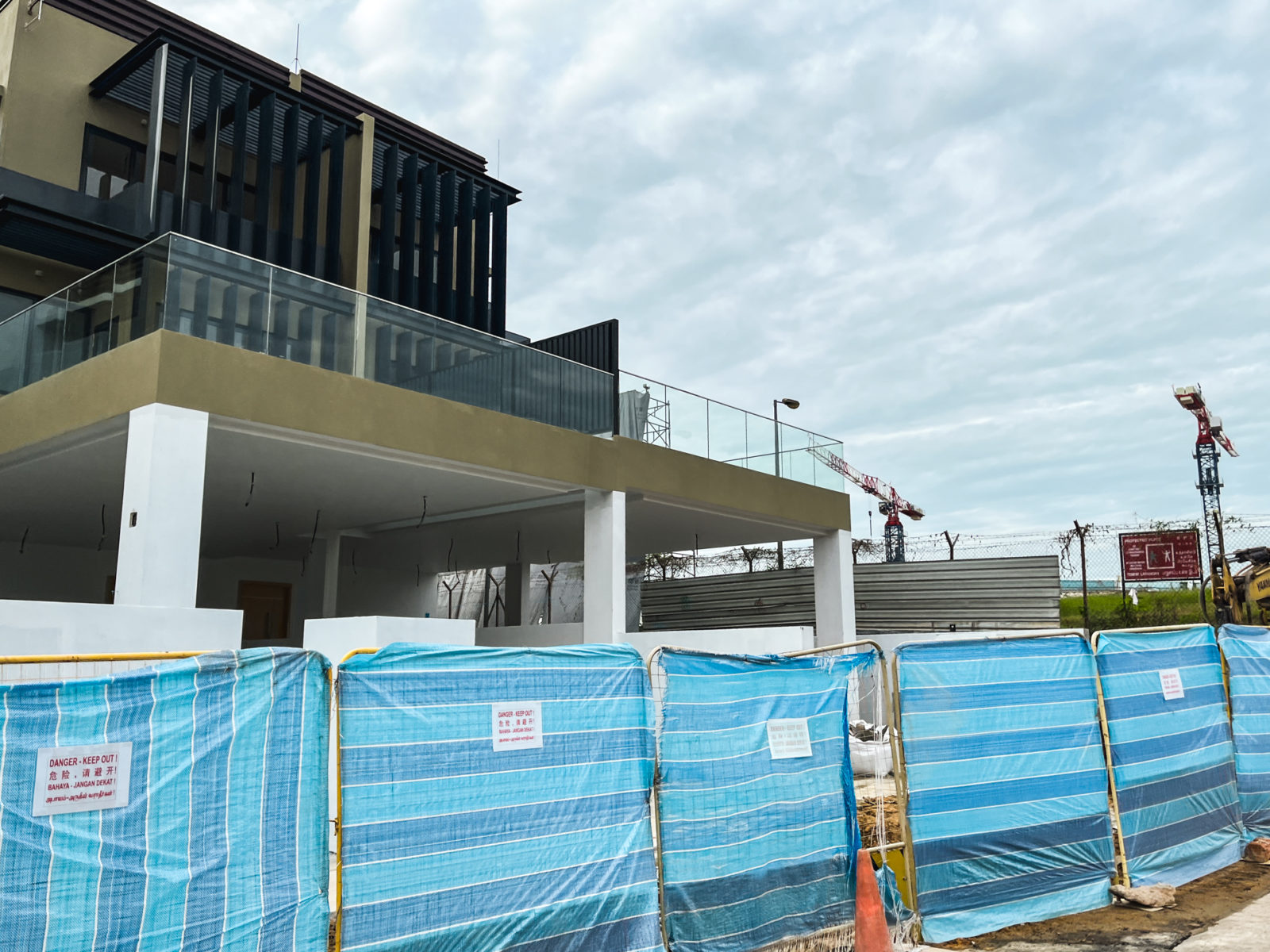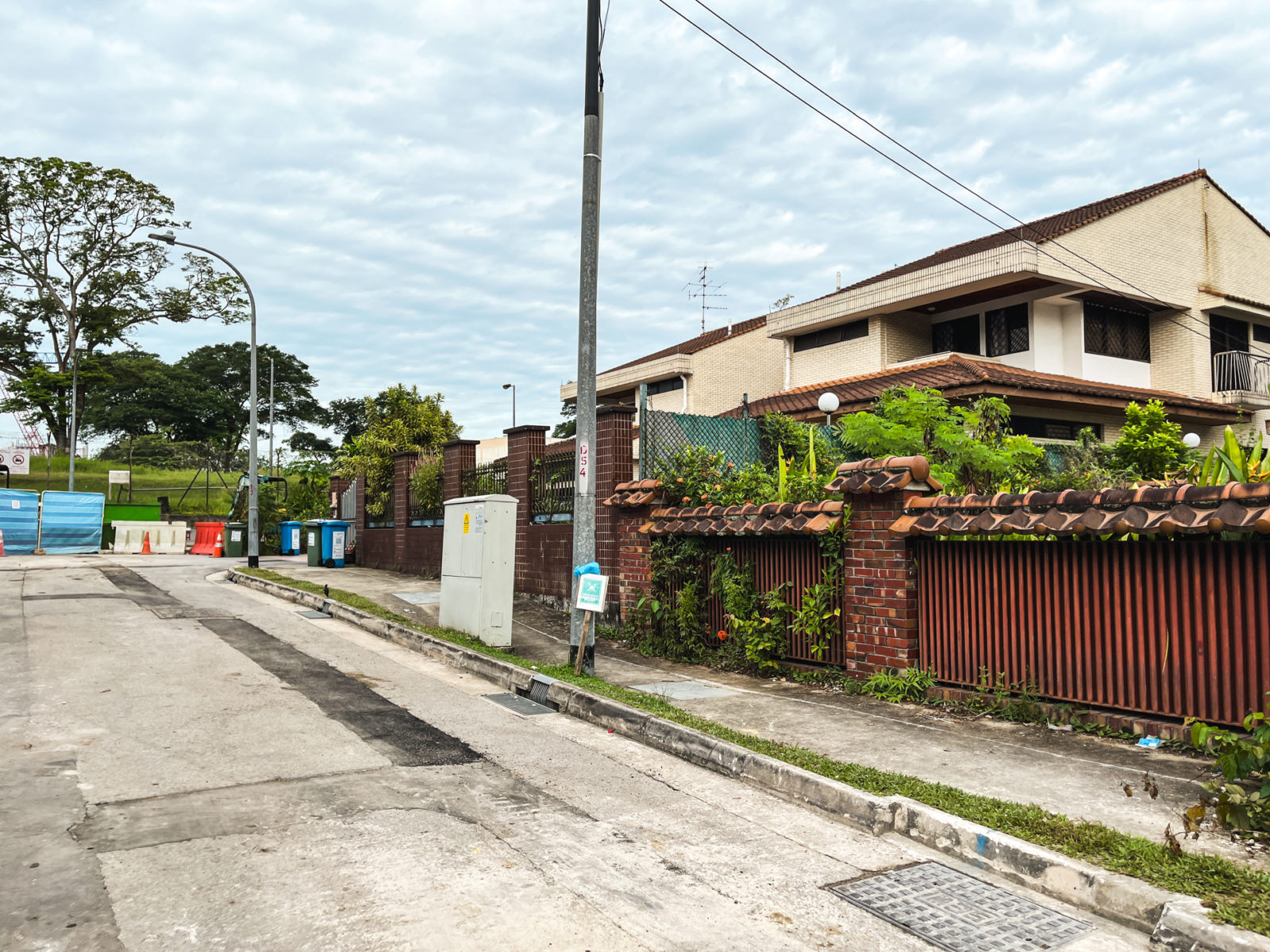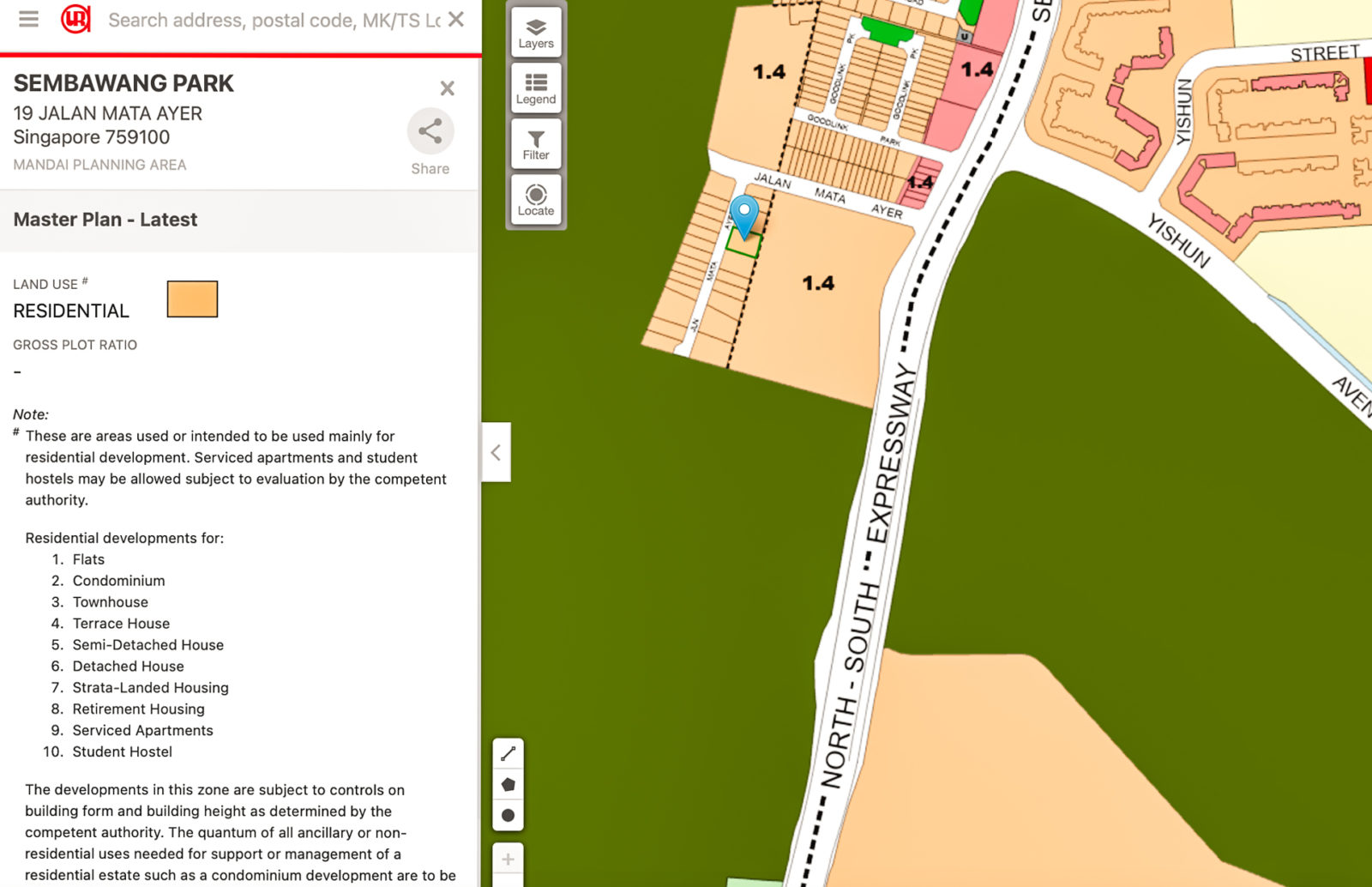 We've seen most of the properties here, so time to walk back to the main road.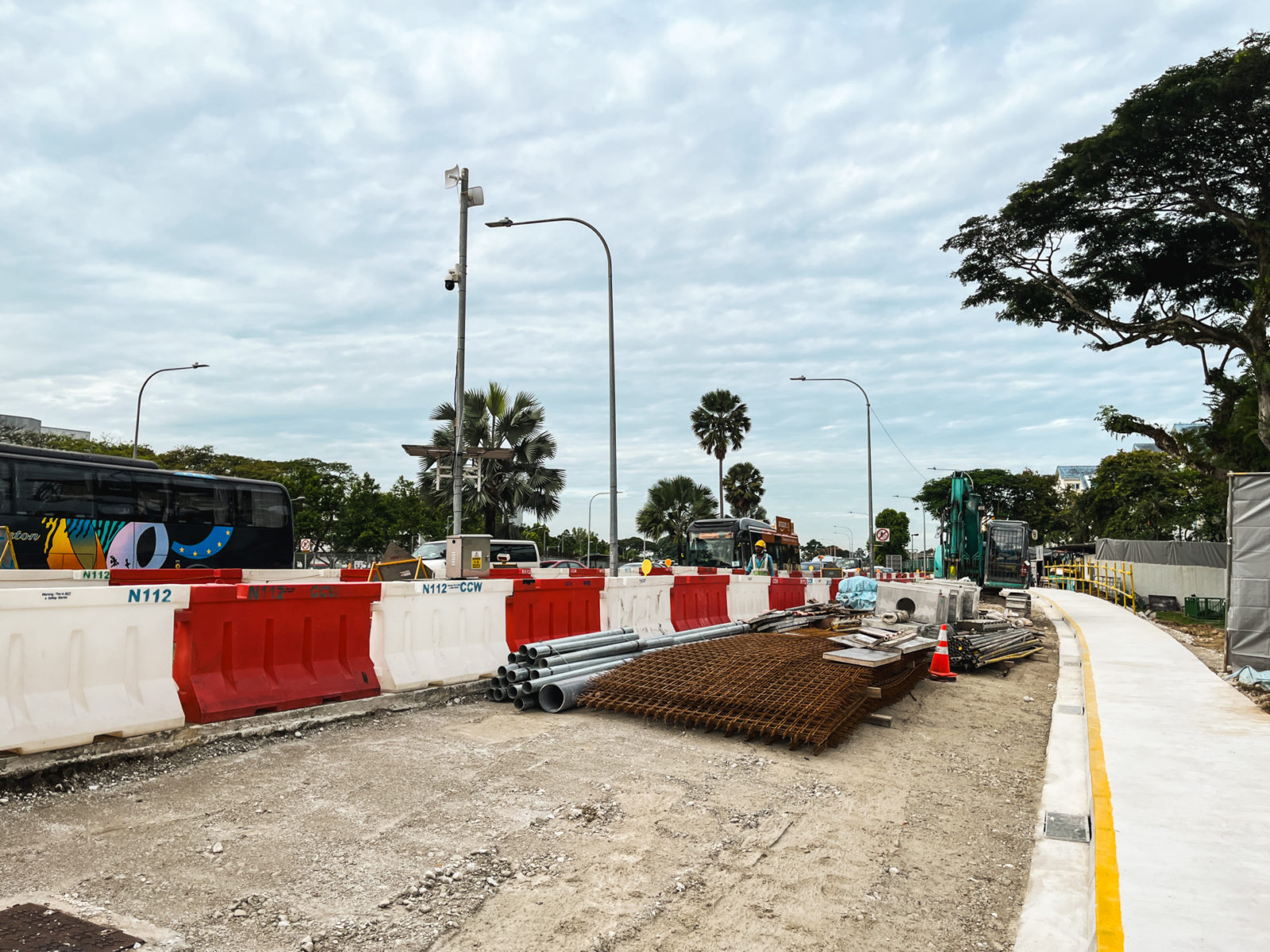 Now that we've seen the area, how did you find Goodlink Park? Let me know in the comments. If you think that there are other estates better worth a feature, do let me know too!
Note: I'd also like to point out how the Chingay event (in March) was free for residents. This is not always the case as many estates charge for entry to such neighbourhood events.