Property Picks

Top Family-Friendly Condos in Singapore
Ryan J
May 9, 2020

10

min read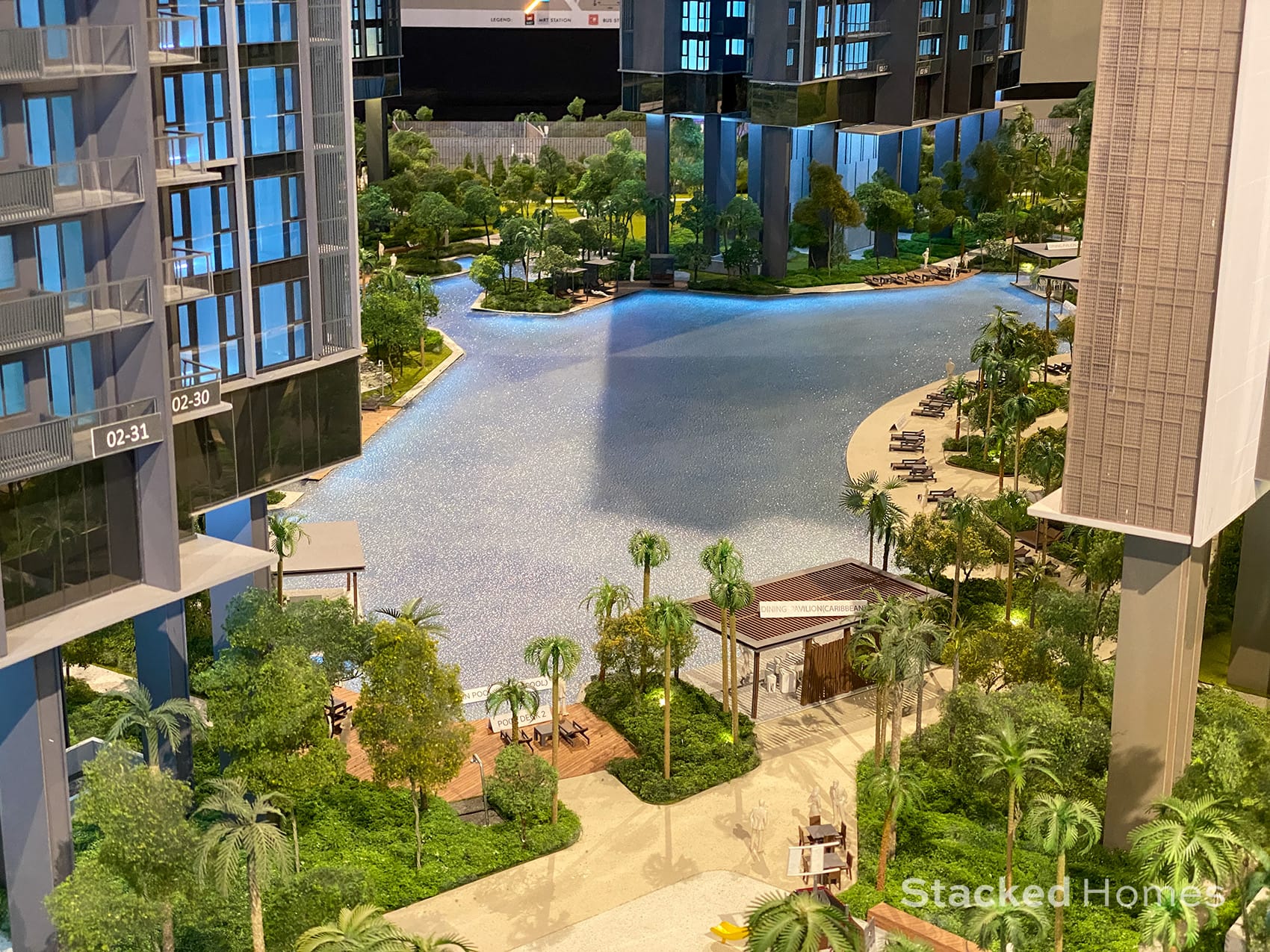 If you're looking for a family-friendly condo in Singapore, you'll soon run into the same issues others complain about: if there are good schools nearby, it tends to be too expensive. If it's well connected, the road noise is a killer. If it's a serene enclave, the nearest supermarket will be 20 minutes away. 

It's a tough one isn't it, especially with bigger families with many lifestyles to take in consideration.

So whether you're a tenant or home buyer, we've picked out the condos that combine affordability, space, and lifestyle convenience:

Parc Canberra
The OLA EC
Parc Clematis
Signature Park
Savannah Condopark

1. Parc Canberra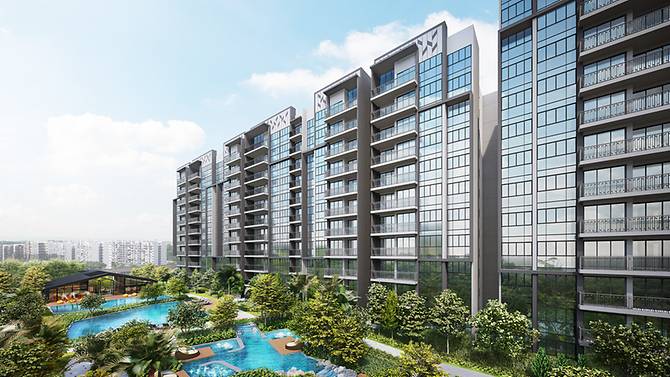 Parc Canberra is an upcoming Executive Condominium (EC) in 2023, located at Canberra Link. Before you start cracking jokes about Sembawang (go there need passport or not, lol), know that it stands out for two important reasons:

First, it's located across the road from Bukit Canberra. This will be the integrated hub of Sembawang; it's a $1.5 billion sports and community hub, spanning 12 hectares (over 1.29 million square feet, or close to half the size of the entire Singapore zoo).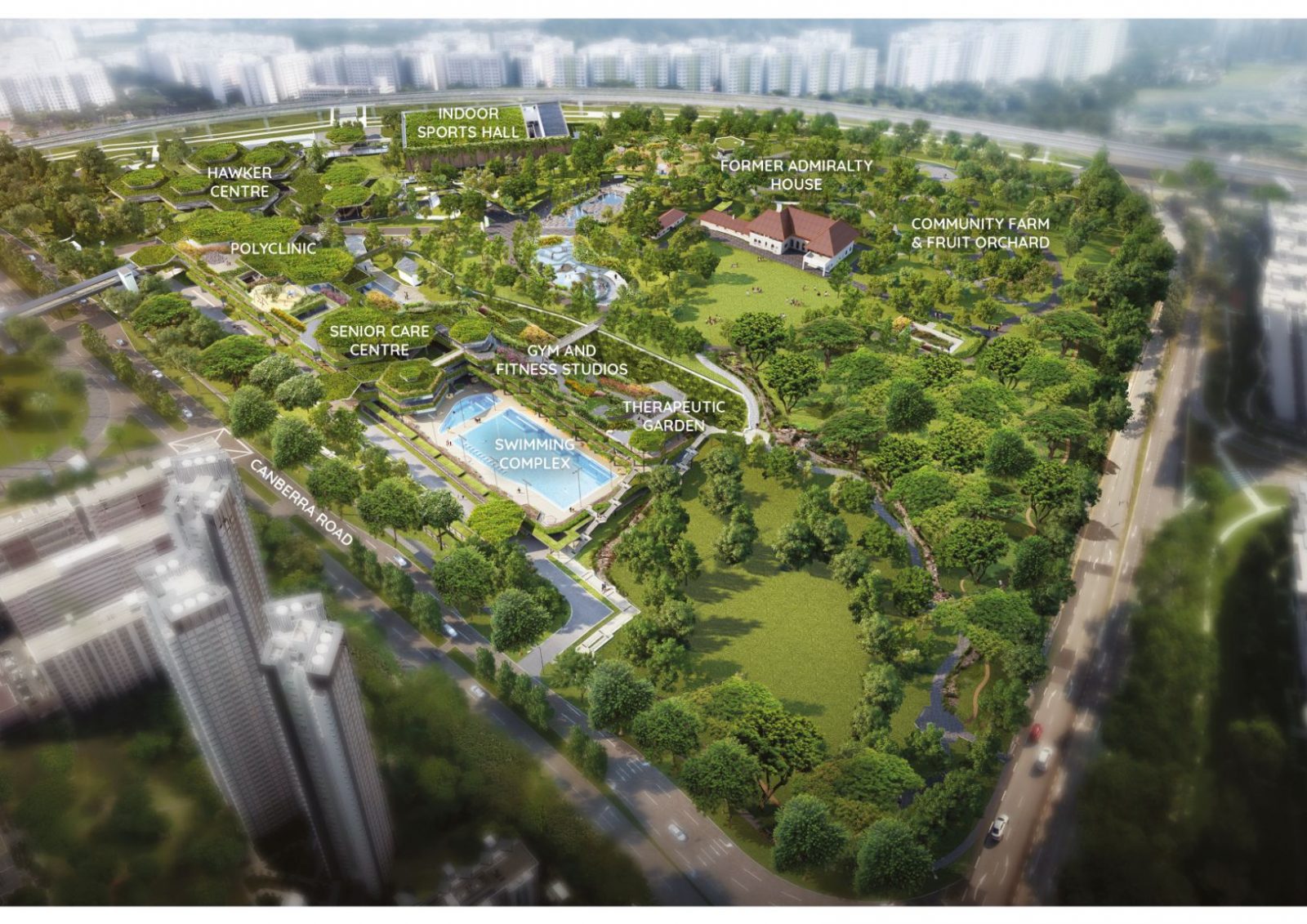 Bukit Canberra's highlight includes gyms, sports halls, actual orchards where you can pick and eat the fruits, a hawker centre, polyclinic, senior citizen care centre, and others. There's even three kilometres of running tracks.

So while it's true Parc Canberra isn't in the most central location, it more than makes up for it by being next to a major community hub. If you think about it, these types of amenities offer more to your family than just another mall; it's a true lifestyle spot designed for families.

Second, the Canberra MRT station is a five-minute walk from Parc Canberra; and it's rare for an EC to be so close to the MRT. While it is a longer ride to town (about 25 to 30 minutes to get to Orchard by our reckoning), it's also on the North-South line. That means you'll have a direct line without changing trains, to Orchard, Raffles Place, and Marina Bay.

Parc Canberra is also a development with a comfortable number of units (496), spread across 11 residential blocks. This is a nice number because it's not too few (which would drive up maintenance costs), but at the same time much less crowded than the 1,000+ unit mega-developments.

Facilities wise, you get what you'd expect from a typical condo: pools (including a 50 metre infinity pool), gyms, BBQ pits, etc. While they're nice, we wouldn't say they're the main draw – the highlights here are living next to a massive integrated hub, and having easy MRT access.

Info sheet:
Address: 1 Canberra Walk (District 27)
Developer: Hoi Hup Sunway Canberra
Site Area: Approx. 45,101 sq.ft.
Tenure: 99-years
TOP: Est. 2023
Units: 496

2. The OLA EC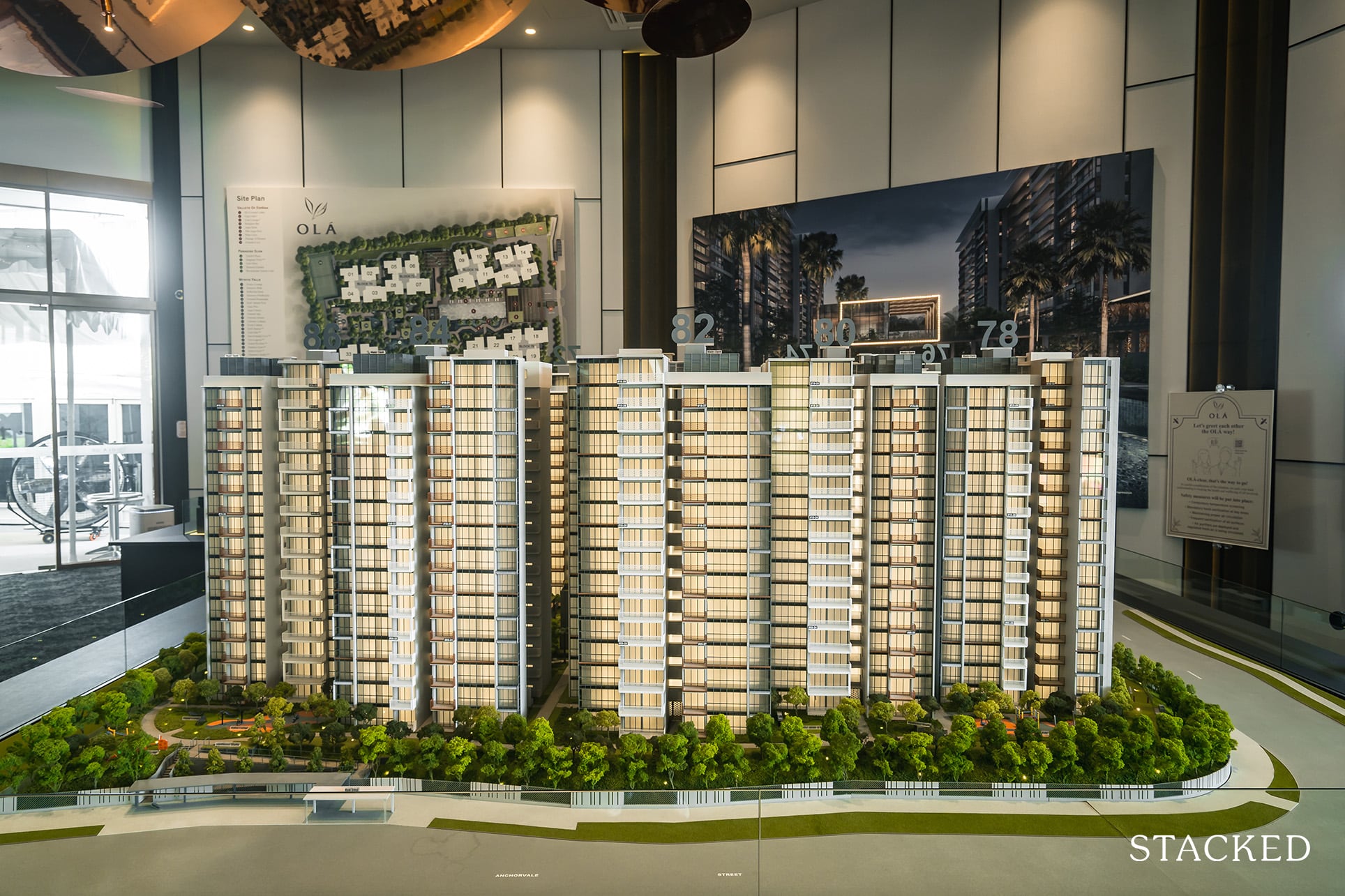 The OLA EC is Singapore's first luxury EC, located at Anchorvale Crescent. The Spanish-themed development features art by Eva Armisen; the interior and units also feature creations by artisanal porcelain company Lladro.

Buying a unit here comes with over 500 hours of complementary workshops, including yoga, baking, dancing, swimming lessons, etc. There's even a tie up with the Real Madrid Foundation football school, so your children can totally dominate the school league.

Another interesting highlight – which we probably would have sneered at before this whole Covid-19 saga – is telehealth services. The OLA EC has a healthcare booth where you can consult a doctor by remote, and then get a prescription that you can fill at any pharmacy. And yes, they can prescribe an MC, so you don't need to line up at a clinic just to call in sick. 

(There's a charge to use the telehealth service but it's free for the first two years)

Location wise, well, this is Sengkang, so it's not central. The MRT station (and hence Sengkang Town Centre) are roughly 800 metres away, so you'll be walking around 12 minutes. If you don't mind using the LRT, Cheng Lim station is closer, just about a two-minute stroll. 

We have a more in-depth review of The OLA EC, so check it out if you're interested in this project.

Info sheet:
Address: Anchorvale Crescent (District 19)
Developer: Anchorvale Pte. Ltd.
Site Area: Approx. 184,465 sq.ft.
Tenure: 99-years
TOP: Est. 2023
Units: 548

3. Parc Clematis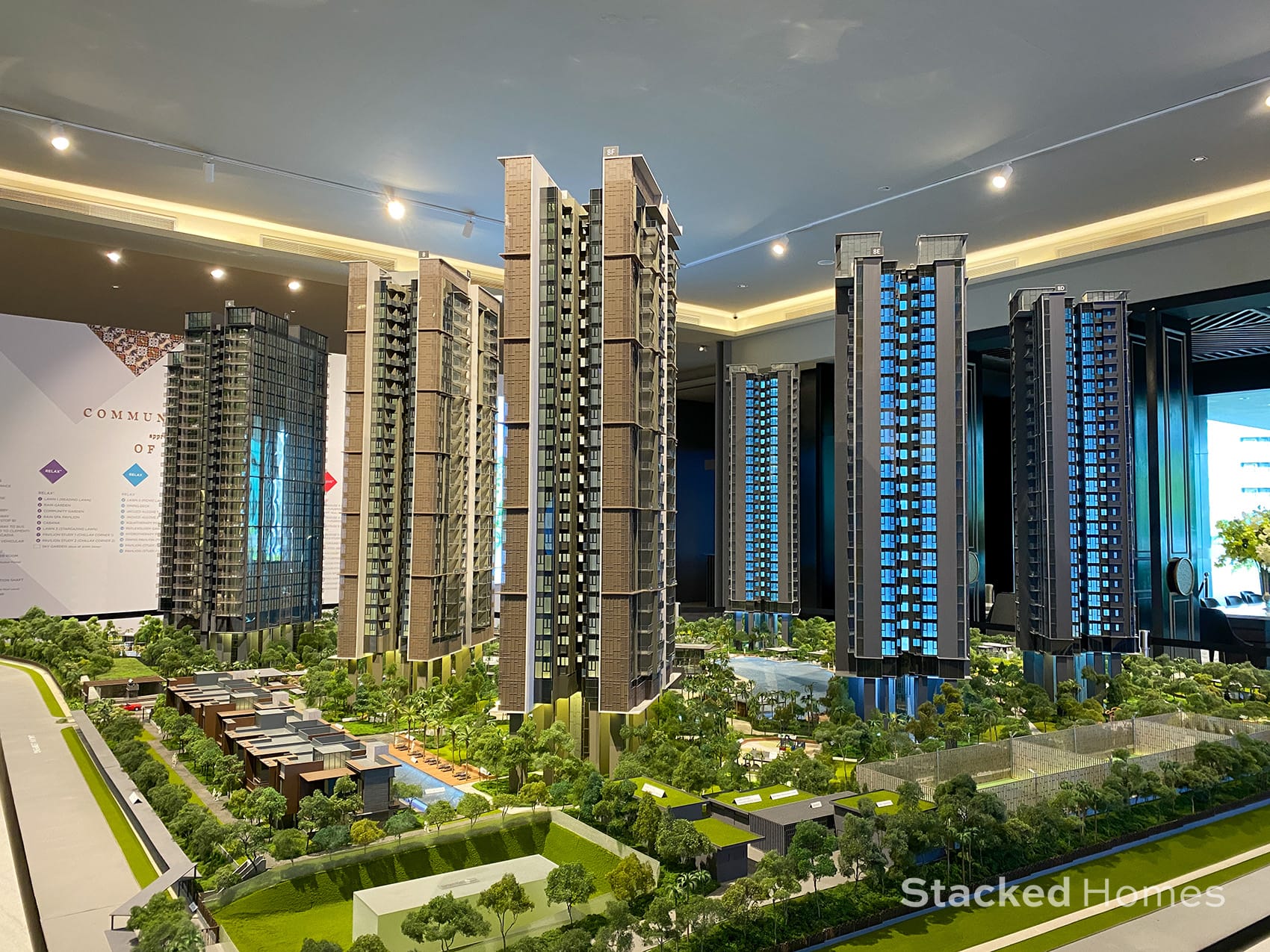 Clementi is booming right now, and on its way to becoming the next property hotspot (some would say it's already there). This is largely due to Clementi being between Jurong and One-North. Both of these neighbouring areas are business hubs or "secondary CBDs", which are drawing start-ups, major tech firms, and educational institutes. 

Residents of Clementi are just a few train stops away from either; families living here not only have Clementi Mall and 321 Clementi, they also have quick access to JEM, Westgate, Fusionopolis, etc. 

Clementi is also home to some top schools, including Nan Hua Primary and Secondary, NUS High School, and Clementi Town Secondary School.

If you happen to work in Jurong or One-North / Buona Vista, then Parc Clematis is probably the best family-oriented development for you, for no other reason than its location.

Mind you, whether the Clementi MRT station is "close by" is a matter of debate. It's about a 15-minute unsheltered walk from Parc Clematis; some of you won't mind, some of you will say there better be a shuttle bus.

Parc Clematis is a mega-development, with 1,468 units. That is a bit crowded; but having that many units at least helps to keep maintenance costs down (it's shared among more owners). Parc Clematis is also on a sizeable land plot of about 633,644 sq.ft., of which more than half (400,000 sq.ft.) is dedicated to facilities alone. As such, there's not likely to be any overcrowding.

Interestingly, Parc Clematis divides into three different zones, with separate landscaping, design, and themes. The Contemporary zone is for younger homeowners and couples, the Elegance zone is aimed at families, and the Signature zone is for higher-end luxury units.

Facilities are massive, and include a 100 metre by 28 metre pool that simulated a beach. For families, units in the Elegance zone are closer to the playhouse and play pool, and there's abundant room for family picnics. 

The huge range of facilities is too much to get into here, so do check out our more in-depth review of Parc Clematis. 

Info sheet:
Address: Jalan Lempeng (District 05)
Developer: SingHaiyi Gold Pte. Ltd.
Site Area: Approx. 633,644 sq.ft.
Tenure: 99-years
TOP: Est. 2023
Units: 1,468

Read this next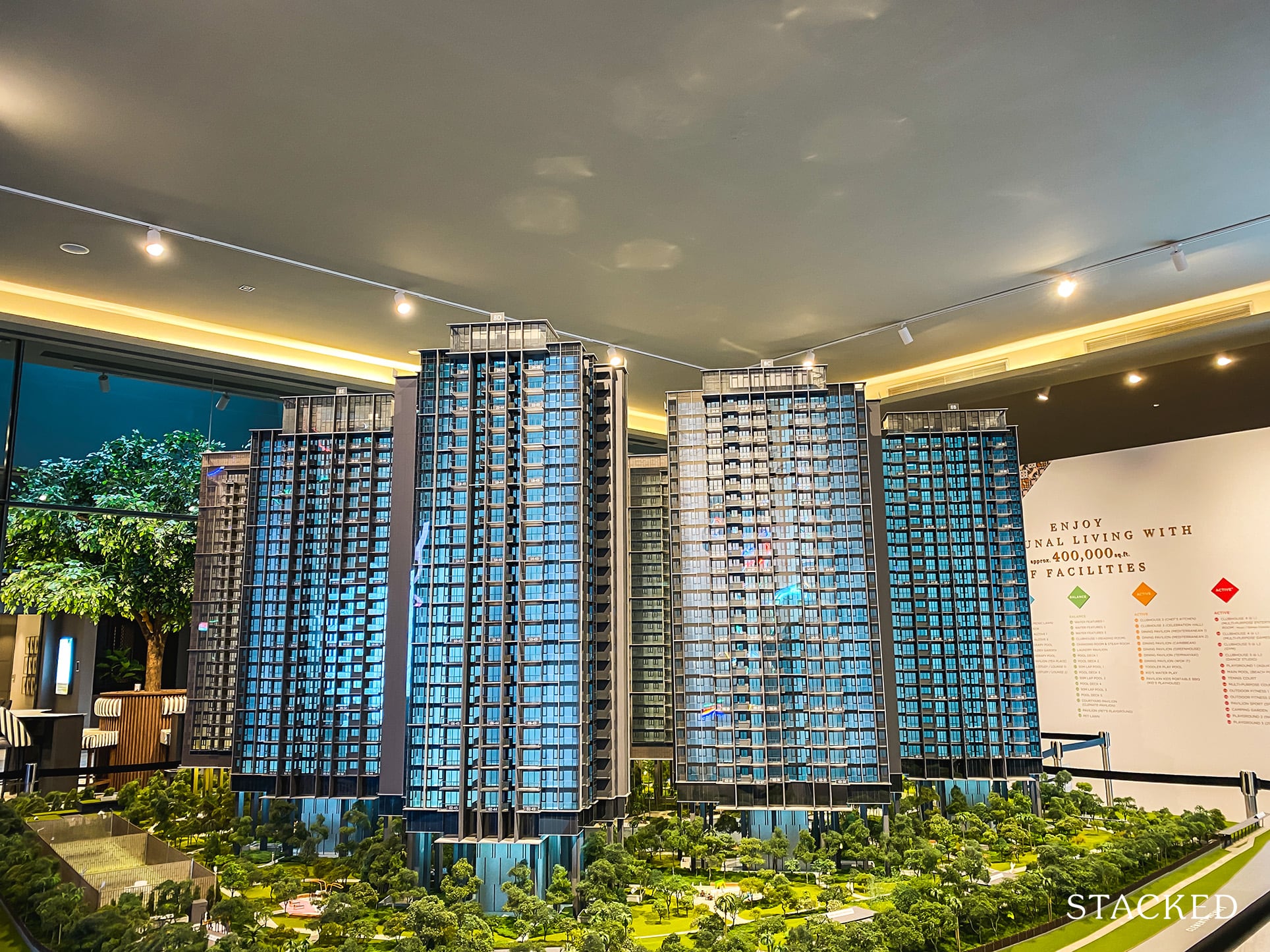 4. Signature Park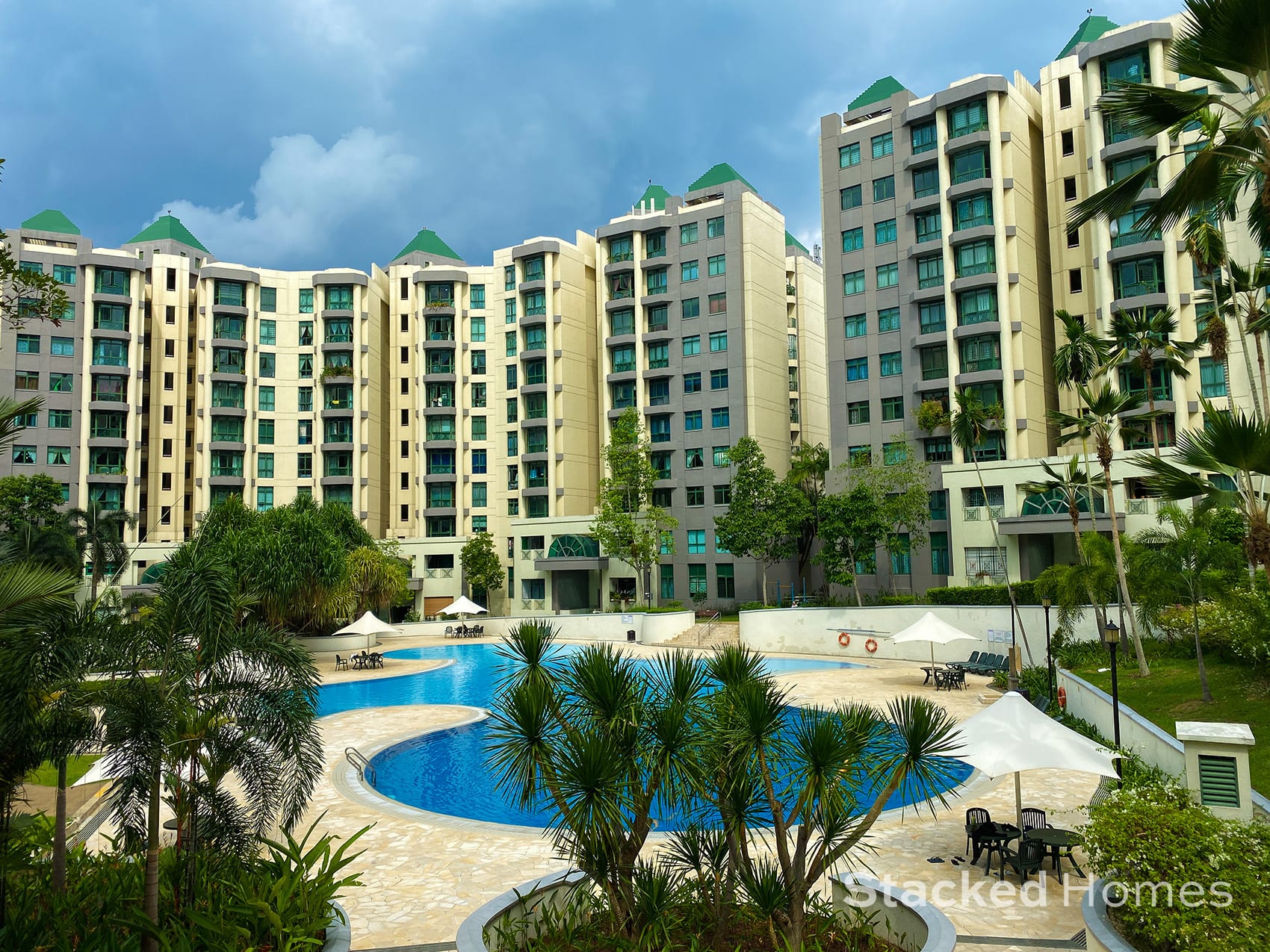 Signature Park is an older development, dating back to 1998; but it remains a favourite among families. 

It's situated within the enclave of Bukit Timah, which is especially known for low density housing and large green spaces. Overall, the noise pollution and congestion will be lower in Bukit Timah compared to many other parts of Singapore.

The main highlight of Bukit Timah is of course its green spaces, primarily Bukit Timah Nature Reserve. The reserve spans a massive 163 hectares, and Bukit Timah Hill is also well known as one of the most scenic spots in the country. If your family is the outdoorsy type, there are few areas in Singapore that can match Bukit Timah.

Beauty World is a foodie haven, and it's only about five minutes' drive (or a 15 minute walk if you're up for that), as is nearby Chun Tin Road. Rail Mall and Bukit Timah Plaza are also within a seven to 10 minute drive, which should meet most of your shopping needs.

In terms of schools, there's a number of high-end preschools in the area; this includes the fancy EtonHouse@215 Upper Bukit Timah, and Cambridge@Bukit Timah. 

The main highlight, however, will be Ngee Ann Polytechnic, which is just 3.4 kilometres away (12 minutes' drive).

As with many older condos, Signature Park is generous in terms of  space. Even its two-bedders start from 1,000 sq.ft., while the majority of its three-bedders are between 1,200 to 1,500 sq.ft. Check out our more in-depth review for details.

The land size (a stunning 768,000+ sq.ft.) provides ample space, and Signature Park has multiple large playgrounds, with many nooks and crannies for children to entertain themselves. 

Make sure you drive or are prepared to use private-hire vehicles though. As with many parts of Bukit Timah, accessibility is traded for exclusivity.

Info sheet:
Address: Toh Tuck Road (District 21)
Developer: City Development Ltd.
Site Area: Approx. 768,125 sq.ft.
Tenure: Freehold
TOP: 1998
Units: 928

5. Savannah Condopark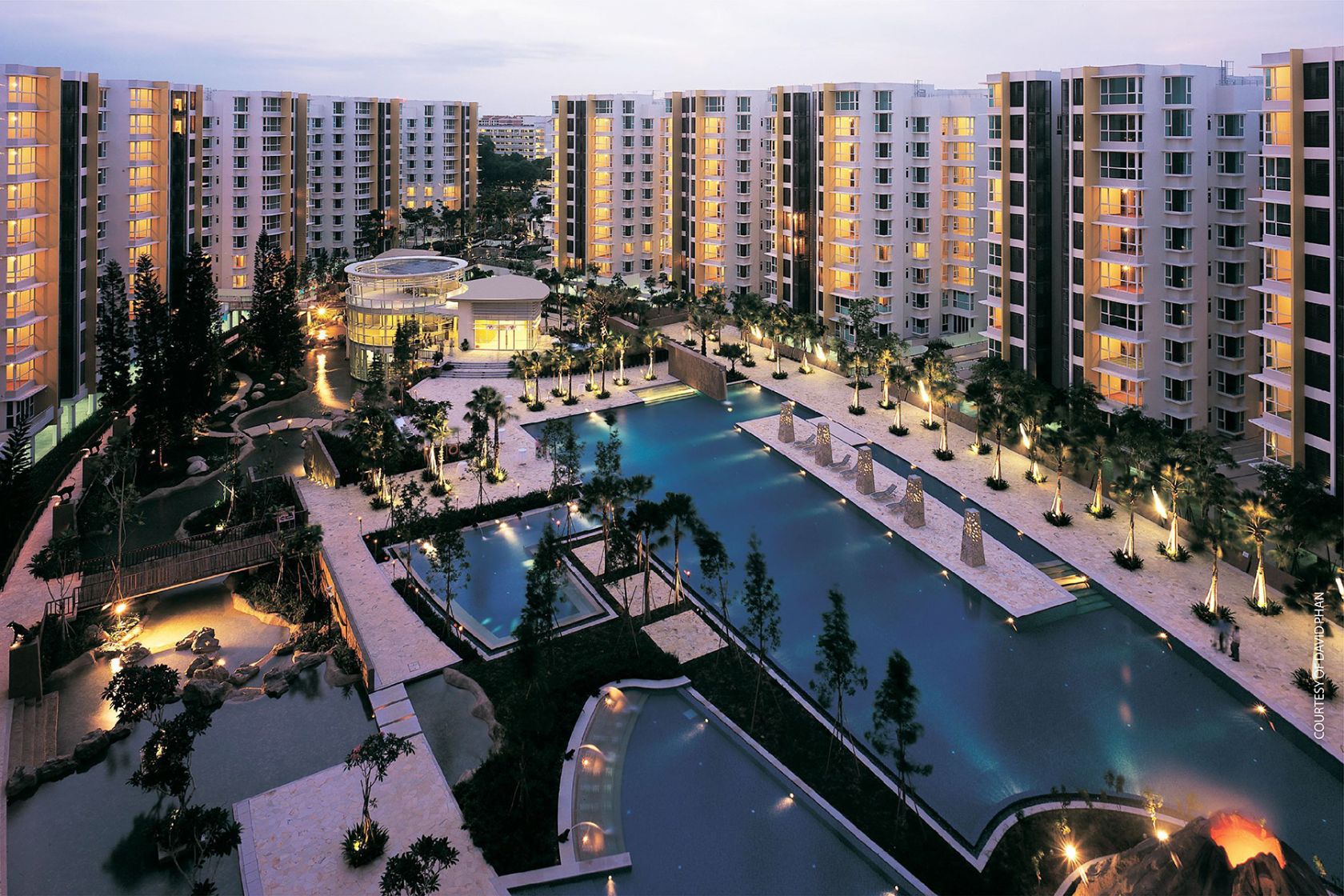 Savannah Condopark is robably the most outright fun inclusion on this list, If you ever wanted to live in a giant playground or theme park.

Built in 2005, it was and still is Singapore's only jungle adventure-themed condo. The developers weren't afraid to go all-out here, as you'll see from Savannah Condopark's front entrance (there are statues of giraffes, and huge hieroglyphic columns reaching up to 10 metres). 

On the common grounds, there are statues of rhinos, elephants, jaguars, etc. But the main feature is the pool, which has artificial caves and a volcano-themed water slide. It's closer to a Universal Studios theme ride than a condo pool. While Savannah Condopark is 15 years old (TOP was in 2005), it manages to avoid looking dated thanks to the exotic theme.

On a more serious note, Savannah Condopark has benefited immensely from the development of Changi Business Park. It's only a seven minute drive to this business hub via Simei Road. This area includes the Changi City Point mall, which adds a host of shopping and dining options. 

East Spring Primary school is also less than a 10 minute walk from this condo, and it's also a seven minute drive to Ngee Ann Secondary School. And of course, being in the east, you'll have closer access to the beach, and to family hotspots like Wet Wet Wild@Downtown East (it's about a 15 minute drive). 

If you want east-side family living, don't overlook this quirky, much-underrated development. But do be warned that it's far from any MRT station, so this is definitely for those who drive or use Grab / GoJek a lot. 

Info sheet:
Address: Simei Rise (District 18)
Developer: City Development Ltd.
Site Area: Approx. 592,637 sq.ft.
Tenure: 99-years
TOP: 2005
Units: 658

A quick reminder that if you're moving your family from an HDB flat, an EC may be a more convenient choice

There is no Additional Buyers Stamp Duty (ABSD) payable if you upgrade directly from an HDB flat to an EC. 

With a private property, you have to pay the ABSD first (within two weeks of completing the transaction), and then sell your flat within six months to qualify for ABSD remission later. As such, most people opt to sell their flat first, and then buy their condo later – but this results in an interim period where you need temporary accommodation. 

But if you opt for an EC, you can buy first (without paying ABSD), move in when the condo is ready, and only then sell your flat. There's no inconvenient third location between the move.

Do think about it before making your decision. You can also contact Stacked on Facebook, and we'll be glad to help with any questions.