Commentary
The URA Master Plan Can Make Or Break Your Property's Potential: Why You Need To Pay Attention
Ryan J
March 17, 2023

7

min read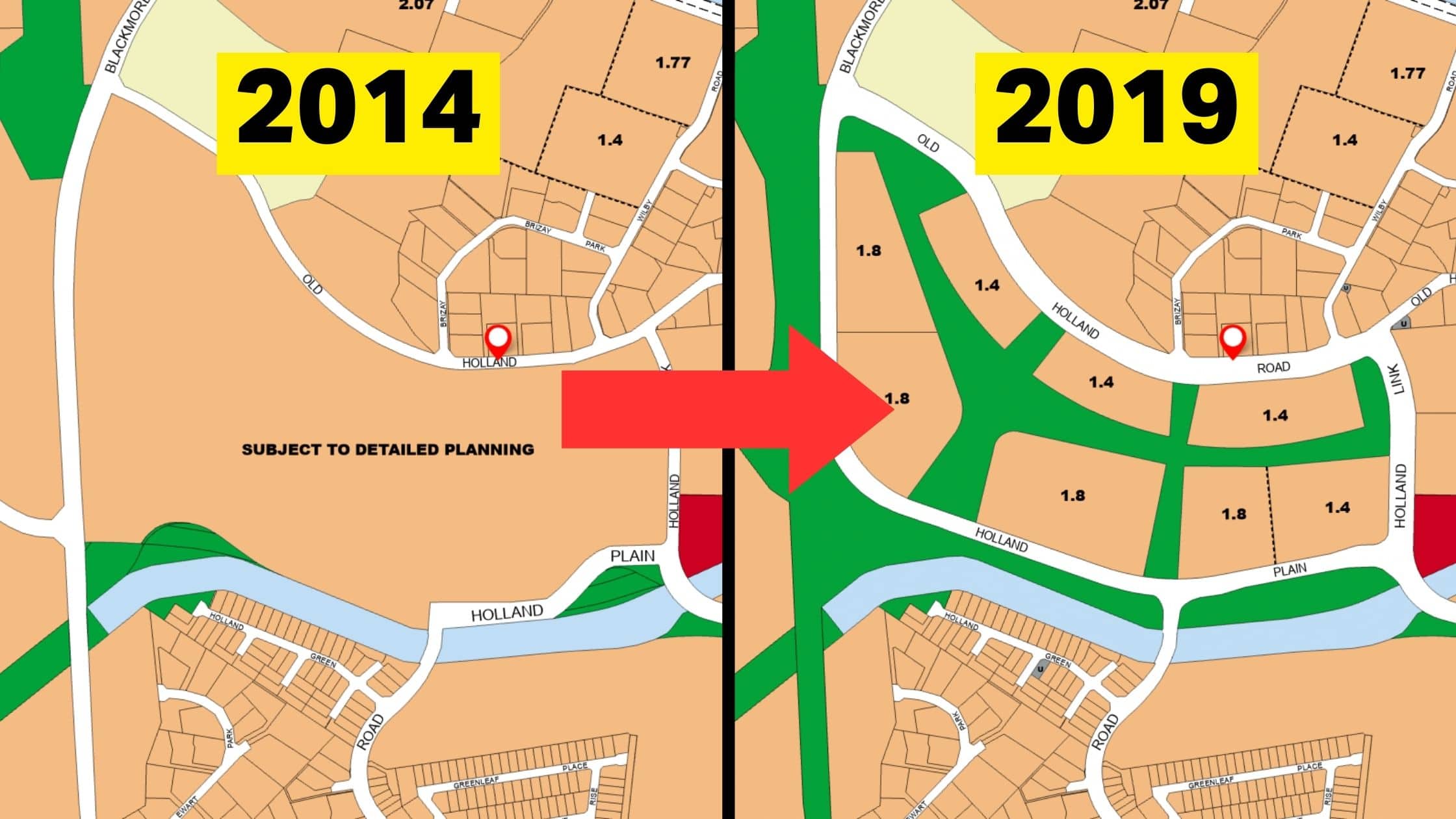 7
min read
When it comes to the URA Master Plan, most homeowners are familiar only with big upcoming changes – announcements like the planned move of Paya Lebar Airport, or the development of a Punggol Digital District. These are blasted in the news so it's hard to miss. However, the small changes that may have a direct impact – such as a zoning change right next to your condo – often go unnoticed. We've found this has happened in a few places over the years:
Changes to zoning are not loudly announced all the time
It can be argued that you are informed of such changes, as URA makes them transparent on URA SPACE. However, these changes may not be widely broadcast online, in local papers, etc. This means it's possible to find that, at some unexpected juncture, the commercial space near your home has suddenly turned residential, or has become a green space.
You can visit the Amendments to Master Plan page to see some of these more under-the-radar changes.
As an example, here's an approved amendment of a plot ratio change from 2.5 to 2.9 for a plot along Jurong West Street 93: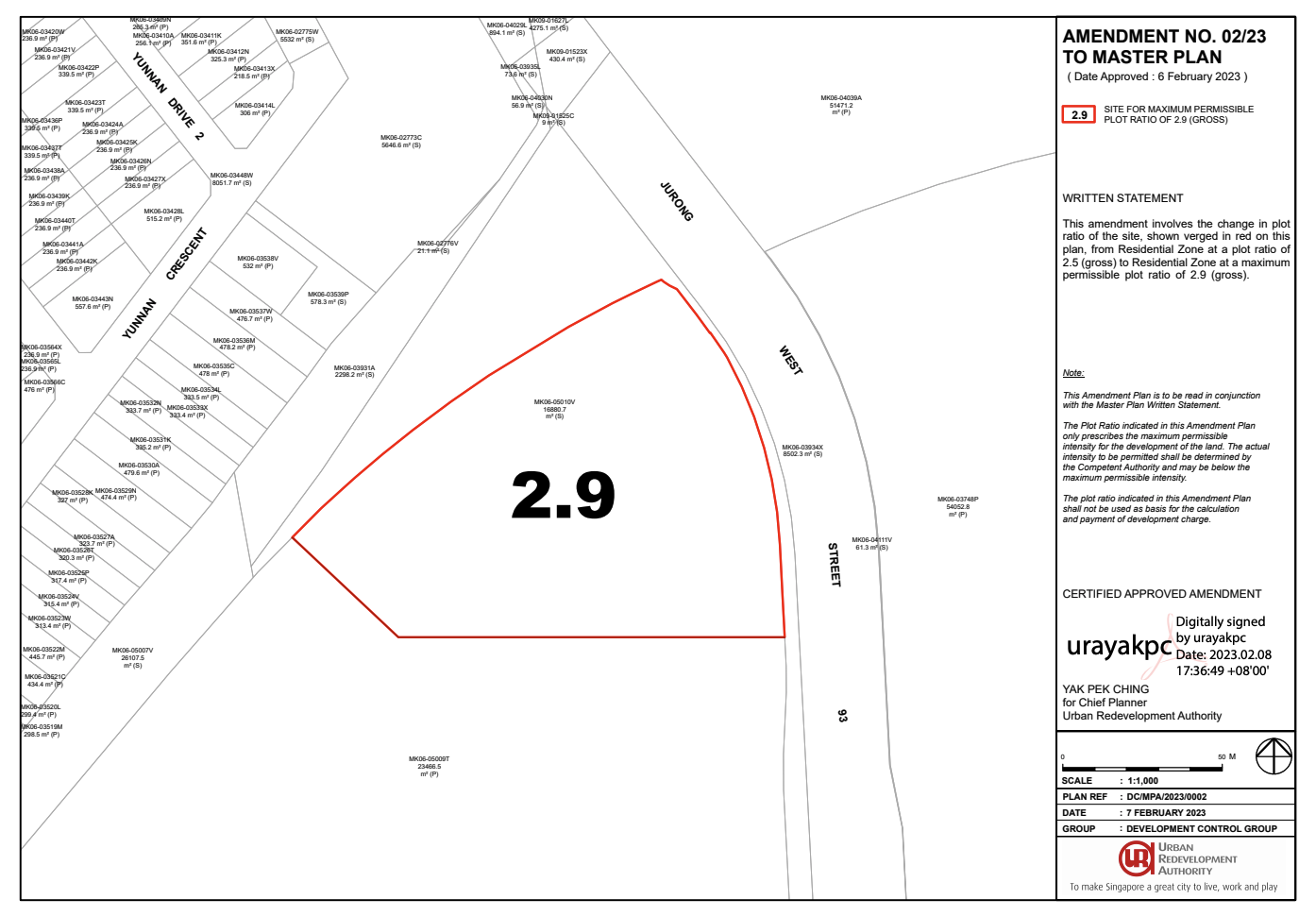 This is among a list of 5 different approved amendments to the Master Plan in February 2023.
Frankly, there are even many examples of changes that have happened that we've heard of residents in the area not even being aware of.
An example is Holland Plain, of which we last wrote about in 2021.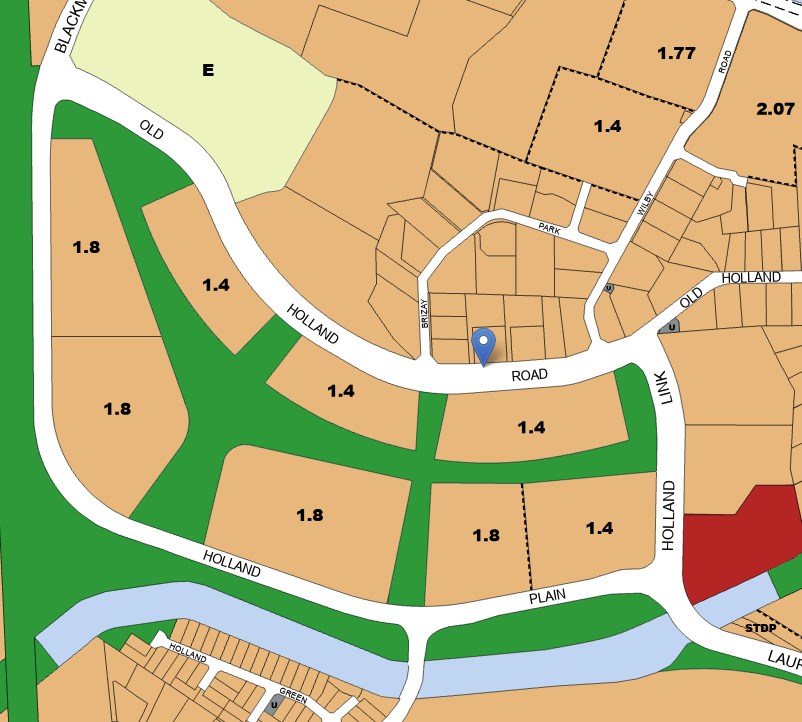 Although the plot ratio is low, this is still a substantial boost to the area which is predicted to yield around 2,500 new homes.
Another example would be Sky Everton, we can see the space next door was residential in 2014, which would be less favourable to owners (you generally want fewer residential zones nearby to compete with your condo). However, the space now seems slated for some kind of park or green space instead, which would definitely be preferable.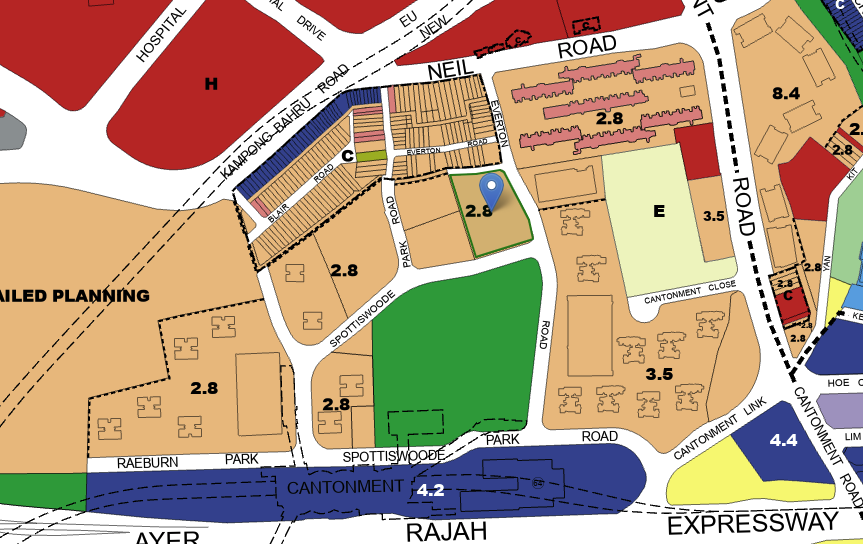 We've seen other examples of this over the years of certain plots that have existed that way for a long time, which have still surprised residents and owners to learn of. One example of this is the commercial building Delta House, located along Alexandra Road.
Some of you may be aware that Delta House is an oddity, being that this stretch of Alexandra is primarily residential. Well, you wouldn't be wrong, as the land on which Delta House sits is in fact zoned for residential: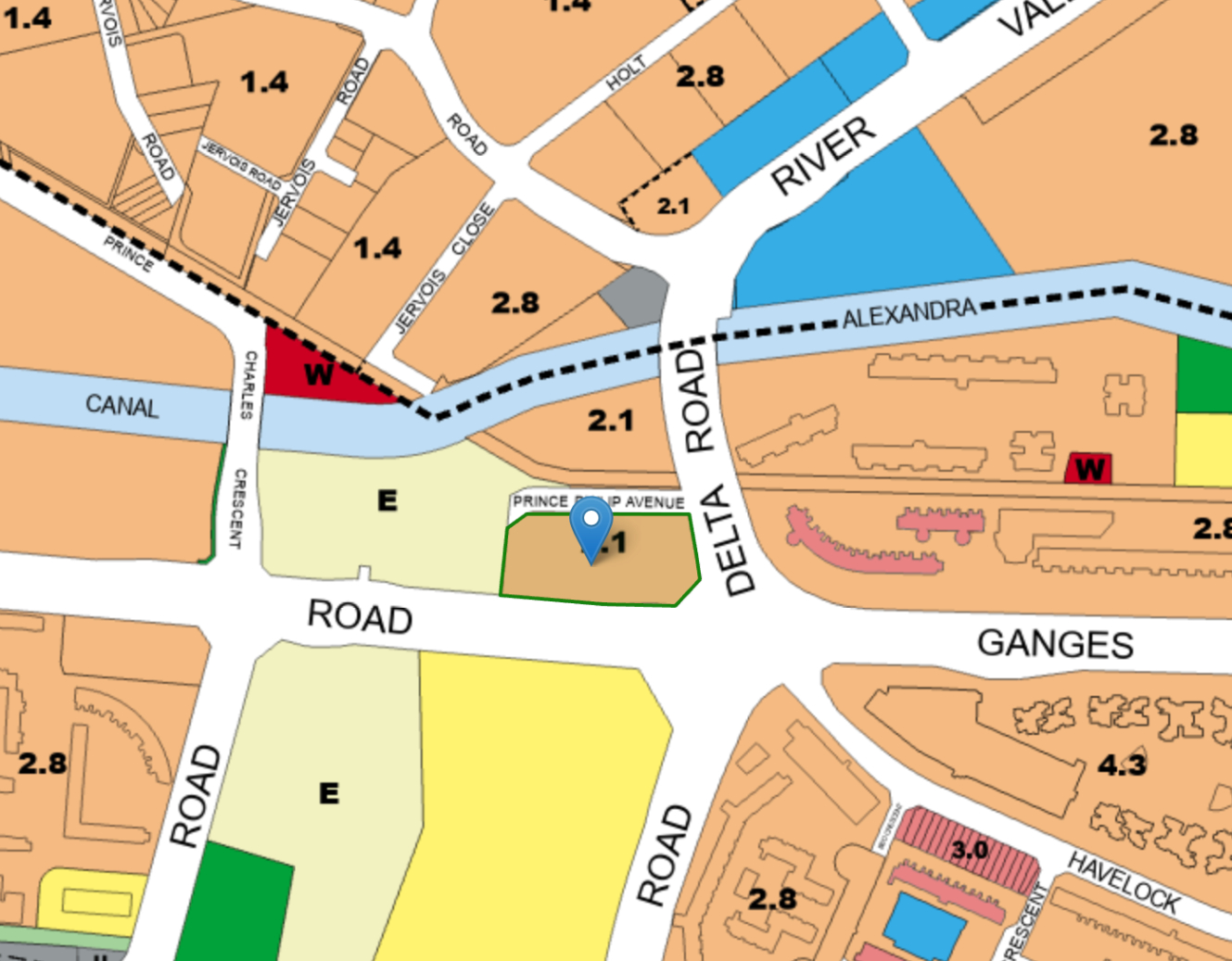 (The orange zones indicate residential plots, whilst commercial zones are coloured blue. Note that Delta House – on the location pin – is very clearly zoned for residential development).
Fortunately, a change in the zone doesn't mean the authorities will ignore the existing lease and just bulldoze it right away. It just means that, for subsequent redevelopment, the builder will need to respect the new zoning laws (e.g., if Delta House is ever redeveloped, it will be as a residential property).
What does this mean to property owners?
Impact on en-bloc potential
Loss or increase of amenities
A risk to holding for longer periods
A need to check the URA map frequently
1. Impact on en-bloc potential
To date, we've not seen an example of residential being flipped over to commercial use; but that doesn't mean it's impossible. This would, however, have an impact on future en-bloc potential; it would mean the next developer can't be a condo/landed property developer.
Changes to surrounding plots (see below) can also affect the existing property. The most obvious would be a change such as from green space to another residential plot; in future, this might affect a developer's offer, as they need to consider the potential competition next door.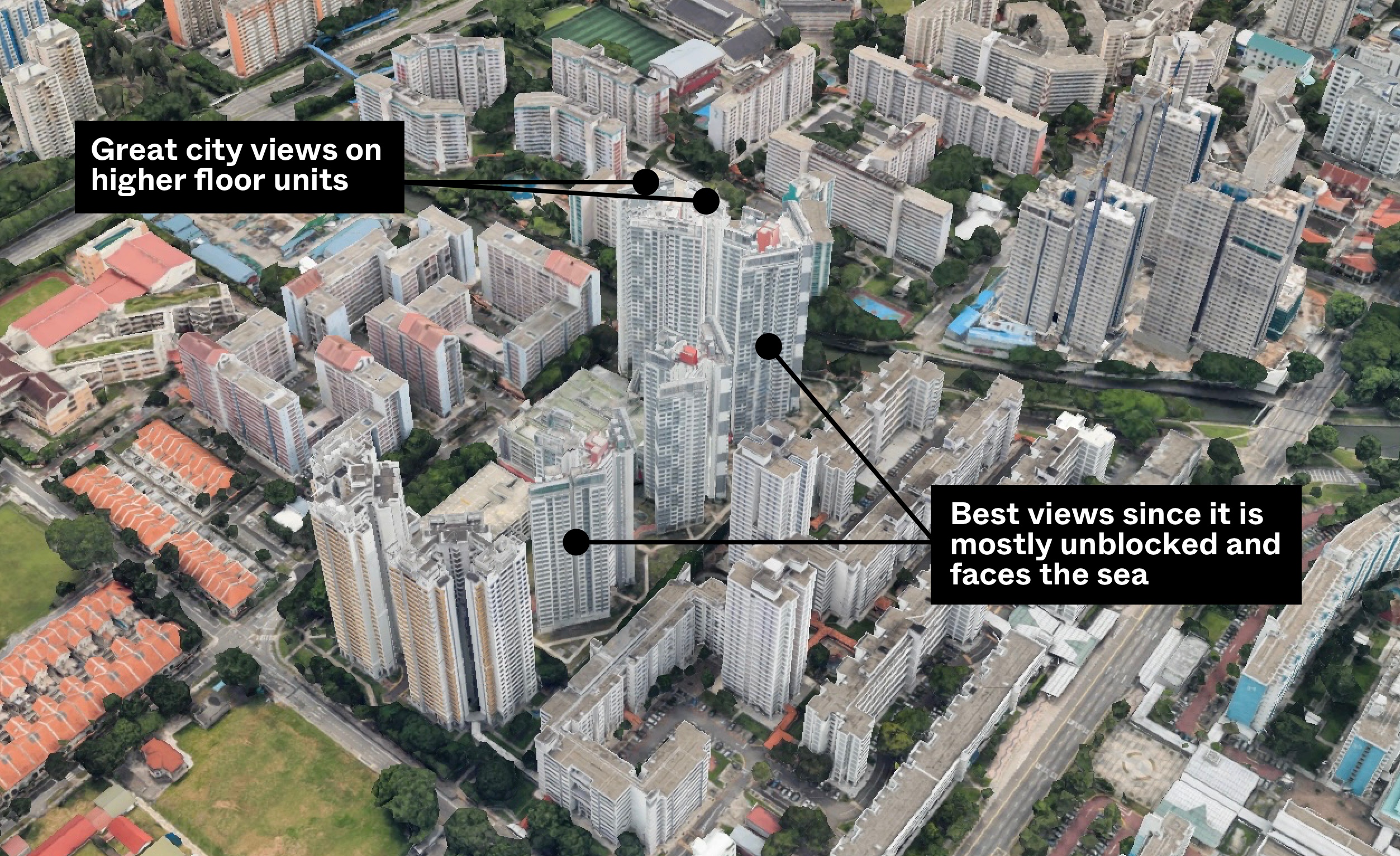 Even if the designated purpose (commercial, residential, etc.) doesn't change, bear in mind the plot ratio of surrounding areas can be increased – it may become allowable to build higher in an adjacent plot, for example, thus raising supply in the area and even potentially blocking the view.
Overall, this is yet another reason why buyers should never count on en-bloc potential when buying up older properties.
2. Loss or increase of amenities
In the case of Ghim Moh Green, for instance, some of the owners may have been looking forward to having a school next door; now this seems to be out of the picture, and they can't tell what's likely to come next.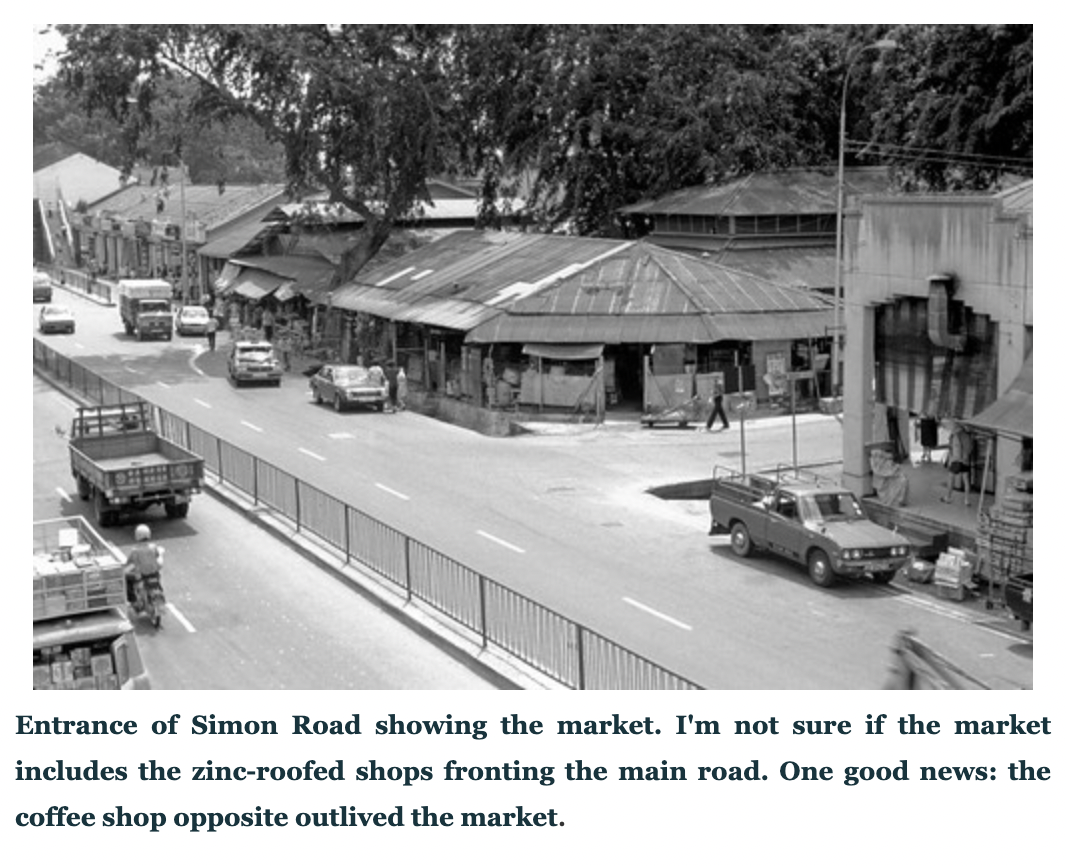 For older readers, some of you may remember how much of a shock it was when Simon Road Market was rezoned and the whole hawker centre demolished, at the turn of the millennium (sometime around 1999). Much of the area became zoned for residential development, and this happened despite Simon Road Market being in operation since the late post-war era. It's only a few spots along Kovan Road and Upper Serangoon Road that are still zoned for commercial today.
In some cases, the changes may result in perceived disamenities. We were told by some realtors, for example, that Alexandra Hospital's redevelopment (slated for 2030) expanded the available land for it, and that this resulted in closer encroachment to surrounding residential lots.
This may frustrate some homeowners in the area, who are worried about ambulance sirens or taboos from future buyers.
3. A risk of holding for longer periods
For the most part, changes to zoning happen only after long periods and based on what shape the area is taking (with or without URA guidance). For homeowners with a short investment horizon, such as five to 10 years, there's less likelihood of experiencing dramatic rezoning or changes to the neighbourhood.
On the other hand, change is inevitable. One realtor said:
"If you are going to stay for 15 to 20 years, it's not realistic to expect that the area will be unchanged. I would be prepared not only for the nearby businesses and institutions to change but also for the possibility of rezoning on select plots."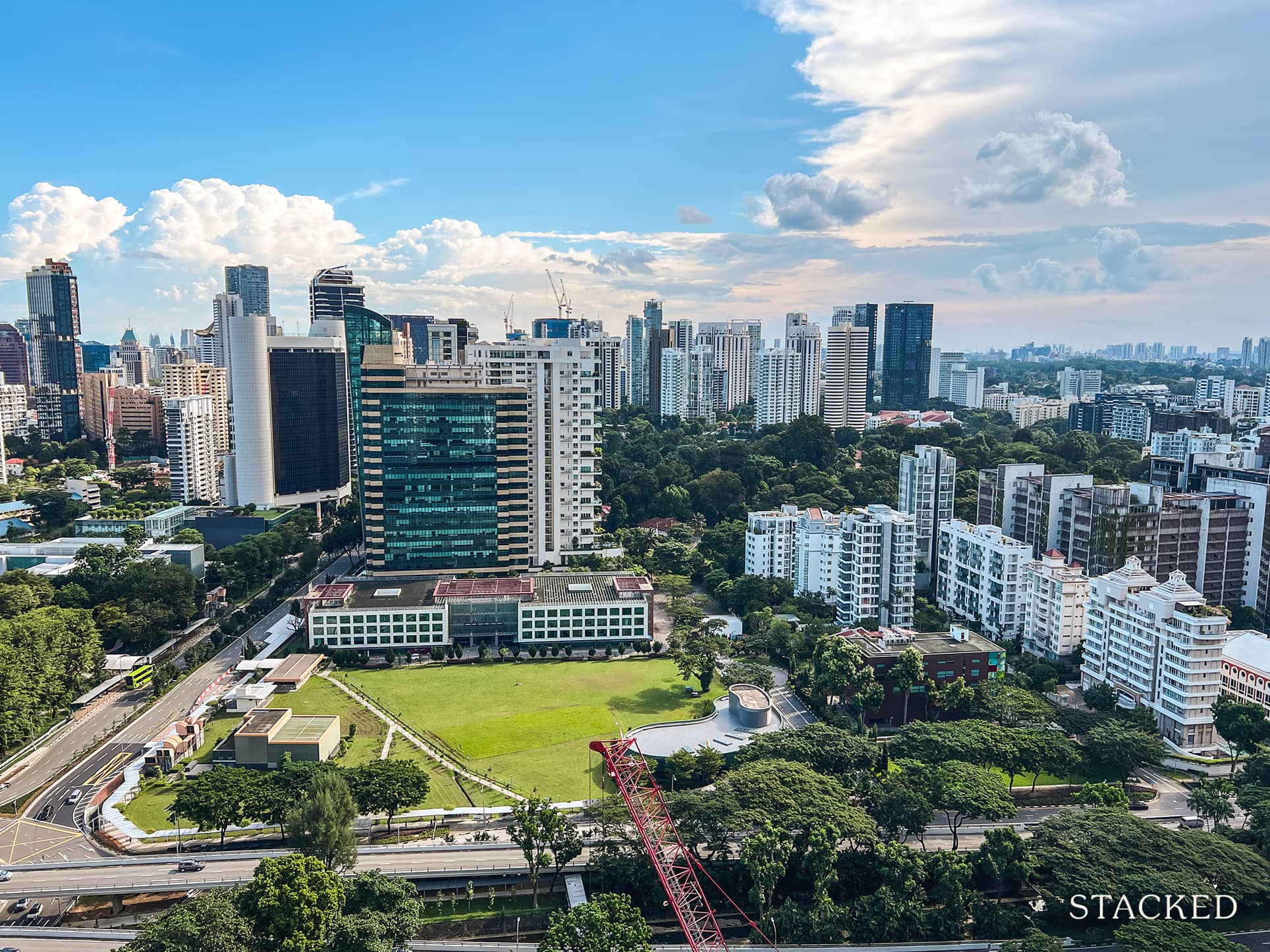 This is an interesting take, as most would assume that longer holding periods should result in lower risk (as there's more time for the property to appreciate). This is an added dimension to consider, regarding your holding period.
4. A need to check the URA map frequently
Some homeowners only check the URA map when they buy, and then forget about the details later. The possibility of quiet changes, however, means that owners should stay alert: we'd recommend a quick glimpse of the URA map every other year.
This will give you more time to respond if you see an unfavourable change. It is, for instance, easier to sell your property before a proposed hospital has been built near it than to wait for the sirens and traffic to happen.
And while we don't know how effective it will be, petitions and letters could be sent early on, regarding any change in zoning. The sooner you notice it, the sooner you can attempt collective action to stop it (or at least sell and move before you're affected).
We'll also keep an eye out for notable changes, so follow us on Stacked, we'll keep you updated on the changes in the Singapore private property market. You can also check out our in-depth reviews, which take into account surrounding land plots.