Commentary
The Most Expensive HDB Is Now $1.39 million: Here's Why It Doesn't Matter
Ryan J
April 4, 2022

7

min read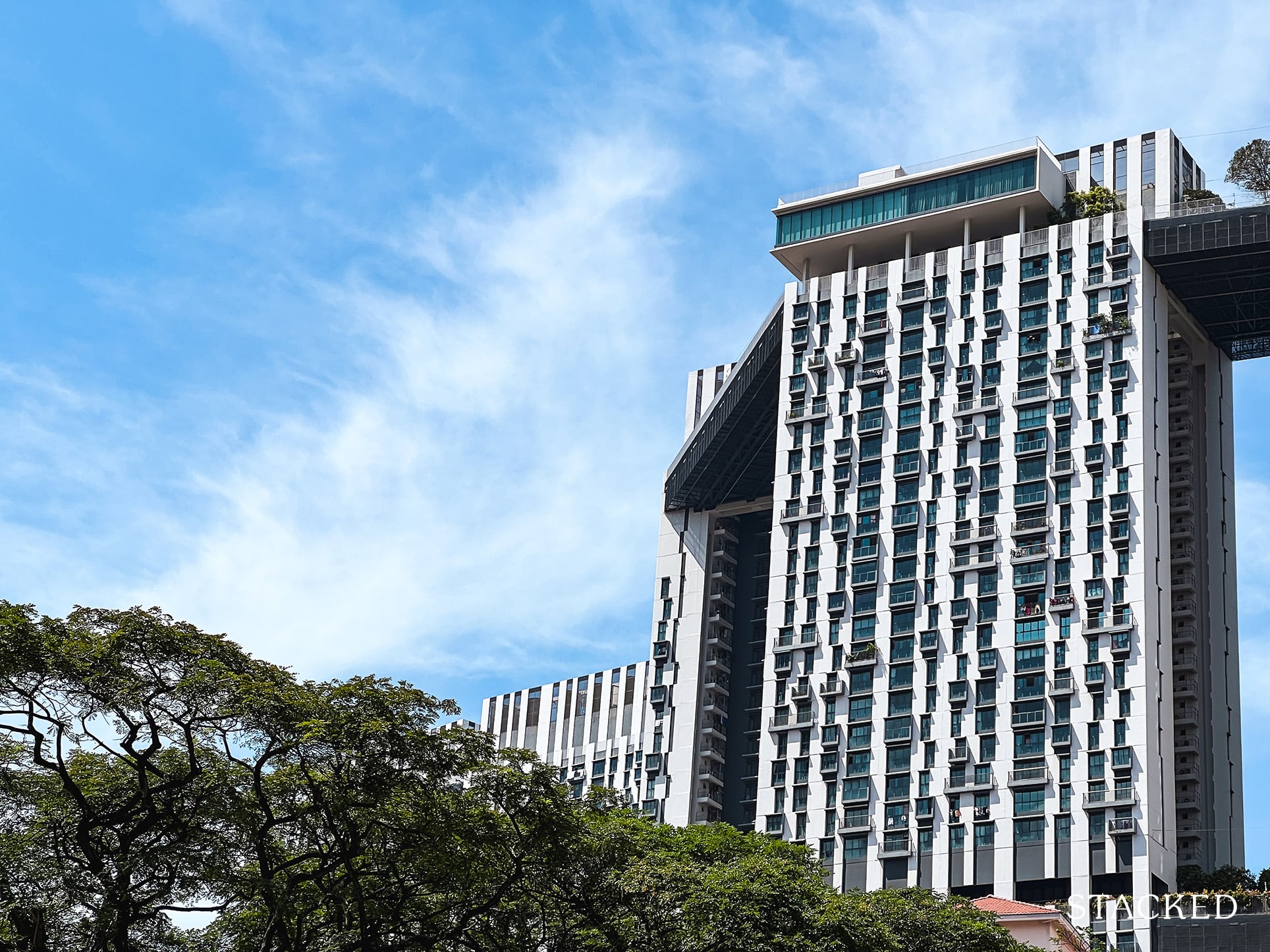 7
min read
HDB resale flat prices climbed slower in Q1 this year; news that's overshadowed by a flat at Pinnacle @ Duxton, which sold for around $1.39 million ($1,388,888.88, to be exact). This is a new record for HDB resale flats – and every time it happens, we hear an uproar about how flats are going to be super-unaffordable in a few years. But it's not really logical to take the single most expensive property of its type and use that as some kind of "sign" or bellwether of the wider market. So yes, a flat did break the previous record; but here's why it probably doesn't matter as much as you think:
Table Of Contents
Some issues to note here are:
What's the real state of HDB resale prices?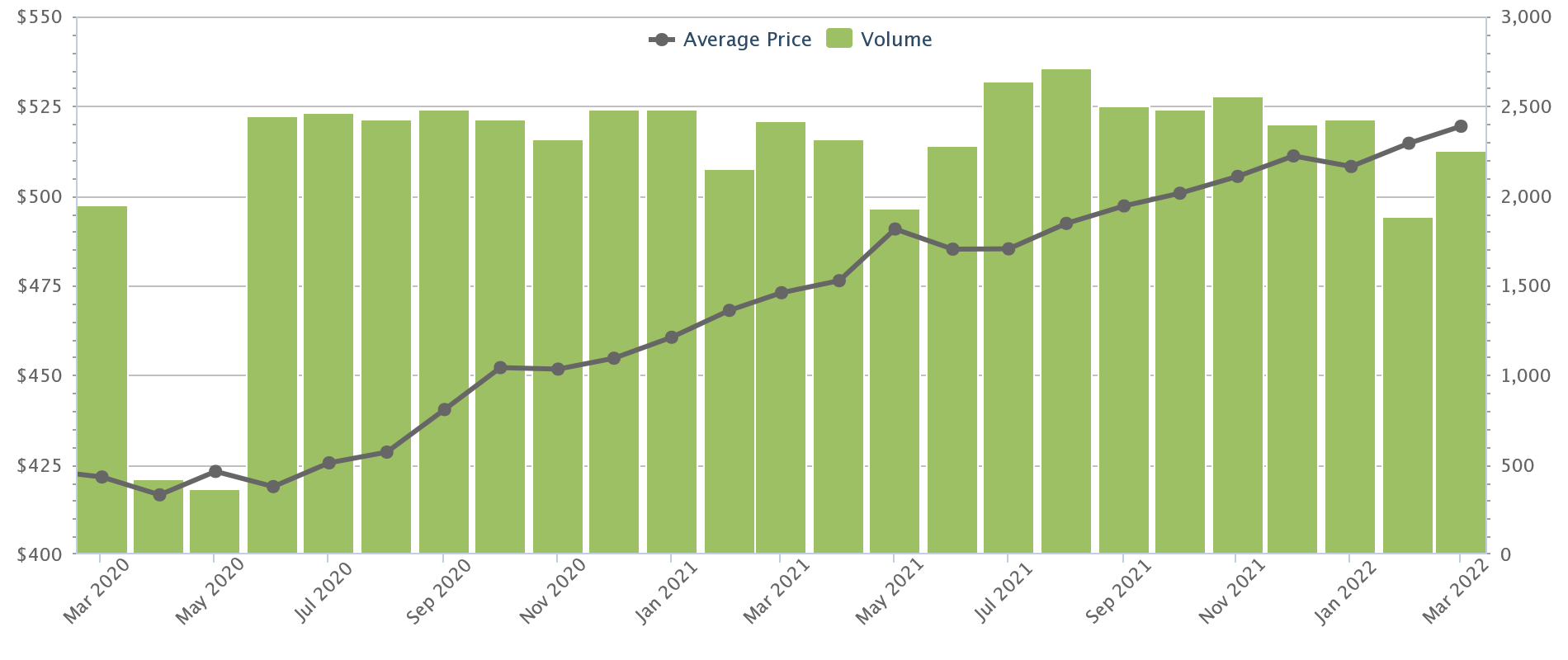 The average price of an HDB resale flat, islandwide, averaged $519 psf as of end-March 2022. This would make the average 5-room flat (around 1,200+ sq. ft.) around $630,000+, still far from the million-dollar mark.
While HDB flat prices are still up around 12 per cent from last year, the pace of price growth is slowing.
This is partly because supply is expected to ramp up significantly, by the end of the year. Around 31,325 flats were built in 2017, which will be reaching their Minimum Occupancy Period (MOP) in 2022. This is the largest recorded number of flats reaching their MOP in a single year, since 2007. The rising supply is expected to exert some downward pressure.
Plus, over the next two years, HDB will be increasing the number of BTO flats built by 35 per cent. This comes to about 23,000 new flats per year, across both mature and non-mature estates.
Besides this, resale flat prices rose just 2.3 per cent in Q1 of this year compared with 3.4 per cent in the previous quarter.
So, a single high transaction at Pinnacle @ Duxton isn't really reflective of anything.
Some issues to note here are:
Pinnacle @ Duxton isn't a regular HDB development
This outlier may be unusually pricey, even by Pinnacle's standards
A record number of million-dollar flats is still a tiny number
Million-dollar flats tend to happen due to highly specific situations
1. Pinnacle @ Duxton isn't a regular HDB development
Prices at Pinnacle @ Duxton are never, and will never, be reflective of the wider HDB market. Pinnacle is not even a Design, Build, and Sell Scheme (DBSS) flat (although it's commonly mistaken for one). 
It's the result of an international architectural competition way back in 2001, and it was the winning design out of submissions from 32 different countries (collaboration between ARC Studio Architecture + Urbanism, and RSP Architects Planners and Engineers). It's the first 50-storey public housing project in Singapore, and it's a one-of-a-kind special project and the first in the world to link seven towers with two sky bridges. It was built to commemorate the first rental flats built in Singapore, which stood at its current site back in 1963.
It is a little ironic, that a project to commemorate housing for the needy is now housing for the more affluent.
Other than that, it has facilities that most other HDB projects can only dream of. There's a walking path linking all seven towers, a jungle gym, playgrounds, and of course, a sky deck with awesome views. Other facilities include a food court, a childcare centre, and some shops.
Regardless, all this means that transactions at Pinnacle are only really relevant to buyers and sellers of this specific project.
Whatever the prices you see in this project, it has almost no bearing on the wider HDB market. During the period after 2013, for example, when HDB prices went into a seven-year decline, Pinnacle @ Duxton was still climbing:
Pinnacle needs to be viewed in the context of, well, Pinnacle @ Duxton. It's a little misleading for news headlines to claim "a flat" sold for $1.39 million if that flat is at Pinnacle.
2. This outlier may be unusually pricey, even by Pinnacle's standards
This unusually high transaction has given rise to the belief that, at Pinnacle, all the units are sold at crazy prices significantly above $1 million.
While units at Pinnacle are always going to be more expensive than regular flats, there are rather exaggerated opinions going around right now. Here's a look at other recent 5-room transactions, at Pinnacle:
| | | | |
| --- | --- | --- | --- |
| Date | Unit Size | Approx. Price PSF | Total Price |
| 1 Jan 2022 | 1,130 sq. ft. | $1,115 | $1,260,000 |
| 17 Sep 2021 | 1,151 sq. ft. | $956 | $1,100,000 |
| 14 Jul 2021 | 1,130 sq. ft. | $931 | $1,052,000 |
| 17 Mar 2021 | 1,140 sq. ft. | $824 | $938,888 |
Now when it comes to buying a home, everything is worth what someone will pay for it; we're not saying $1.39 million is a bad deal. But it does appear to be an outlier, even among the higher prices at Pinnacle.
3. A record number of million-dollar flats is still a tiny number
Pinnacle is famous for million-dollar flats; a growing phenomenon in our public housing market.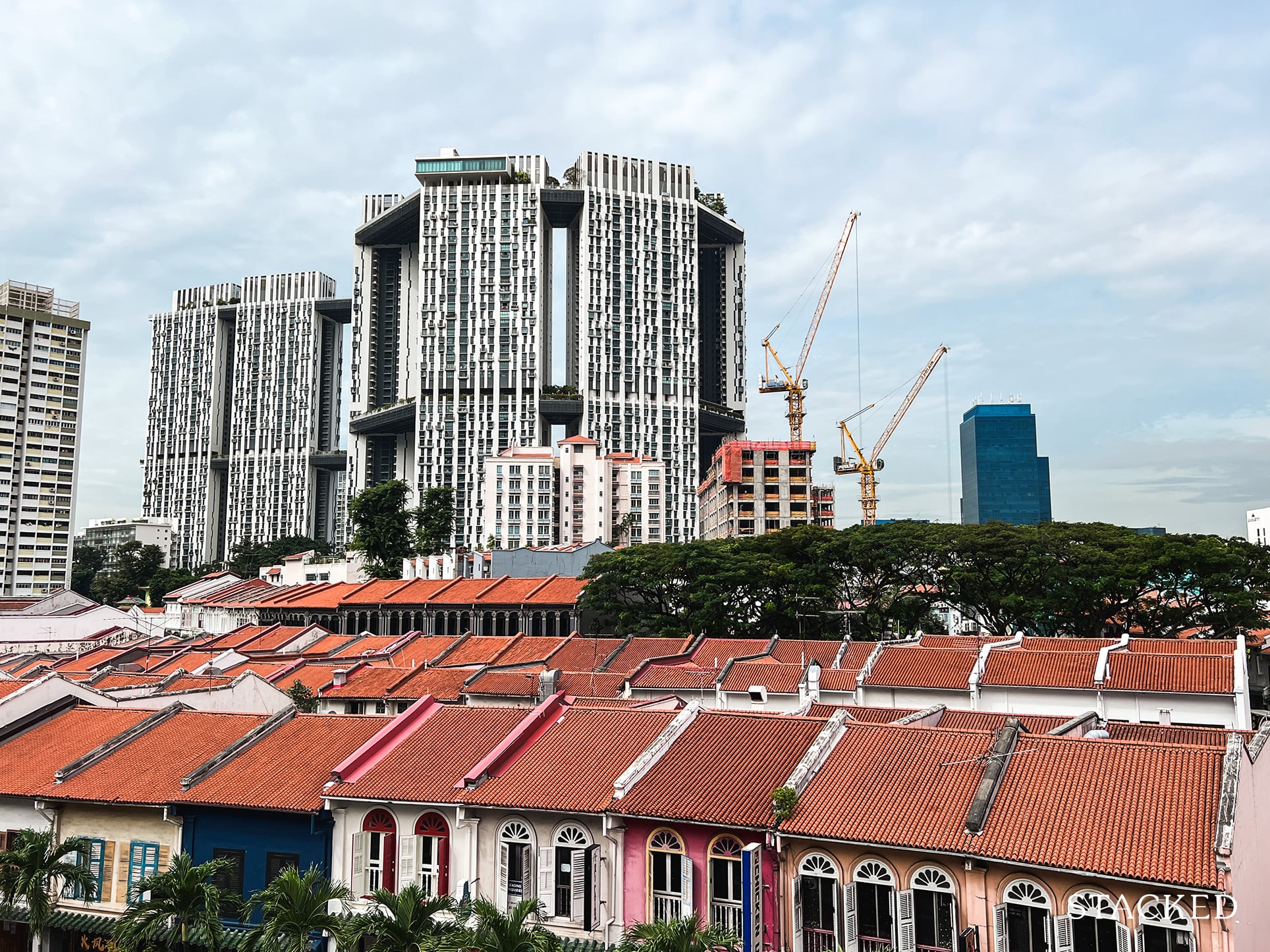 And 2021, we indeed saw a record number of flats transact at above $1 million. There were 259 such transactions.
But we shouldn't lose sight of the fact that 31,017 resale flat transactions took place that year. Even a record-breaking 259 transactions account for just around 0.8 per cent of total transactions.
Whatever your hopes for future flat values, it makes sense to plan for the probable, not the potential. And the probability is that you won't become an (on-paper) millionaire by holding on to your HDB flat, just as you likely won't need to earn $10,000 a month just to buy a resale flat.
Million-dollar flats are still curiosities and outliers, regardless of the attention they get.
One might wonder why we don't give equal media attention to unusually cheap flats. E.g., even during downturns, we seldom see reports on years with a "record number" of five-room flats below $500,000.
4. Million-dollar flats tend to happen due to highly specific situations
While we should study how flats fetch record-high prices, most of those lessons are not very useful.
That's because the reasons tend to be highly specific, and impossible to reliably duplicate. For example, the flat may come to the attention of someone who is downgrading from a landed property, and is coming into the market with double-digit millions. 
Or the buyer may be intent on living out the rest of their days in that location – so any amount of Cash Over Valuation (COV) won't dissuade them. The price can make absolutely no sense in terms of yield or capital gains, and they'll still pay it. 
Read this next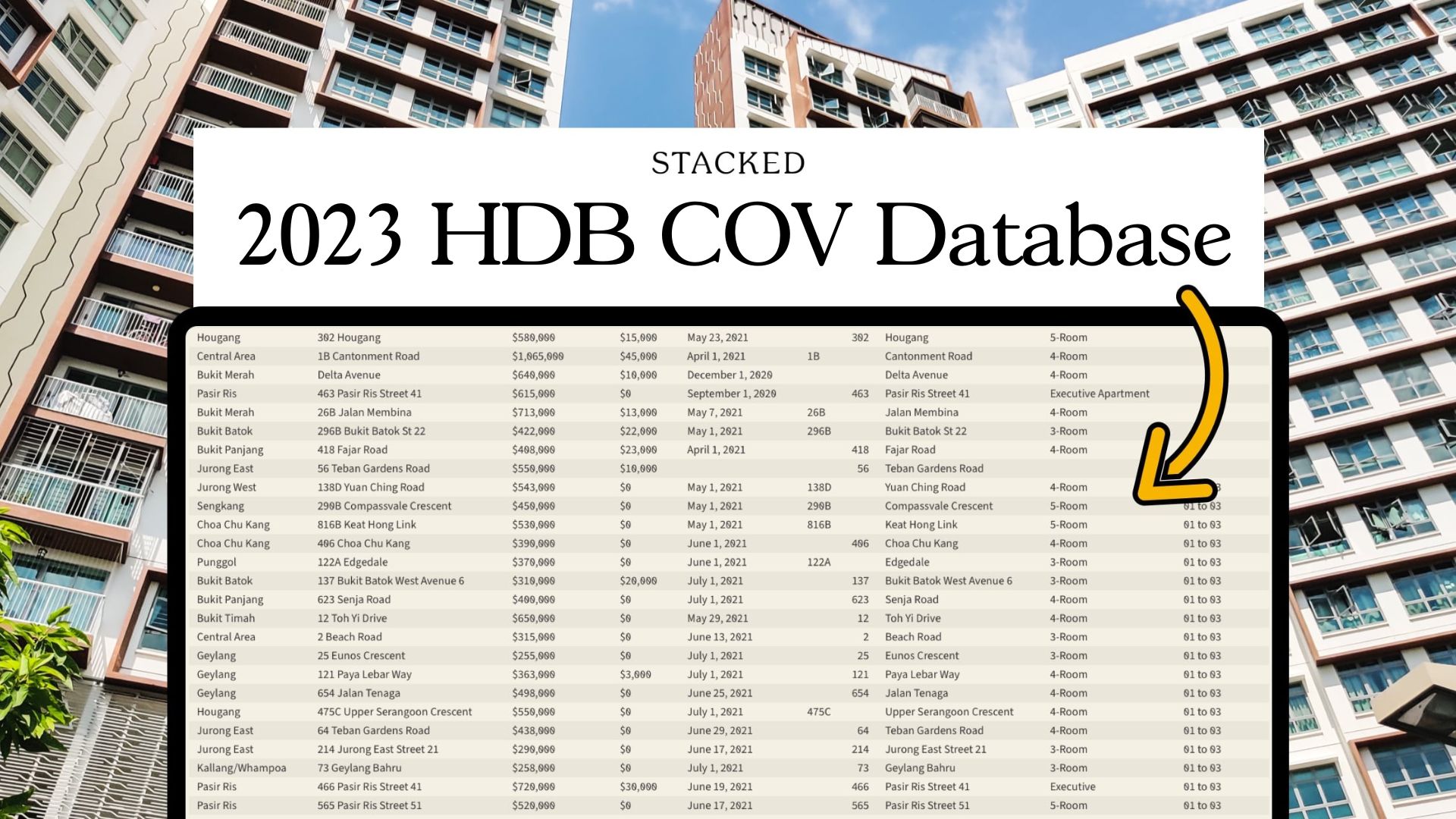 Read this next
by Stacked
Now as we've pointed out earlier, the $1.39 million flat is in a unique central location and may be expensive even by Pinnacle standards. It's quite likely that it's the result of a unique situation.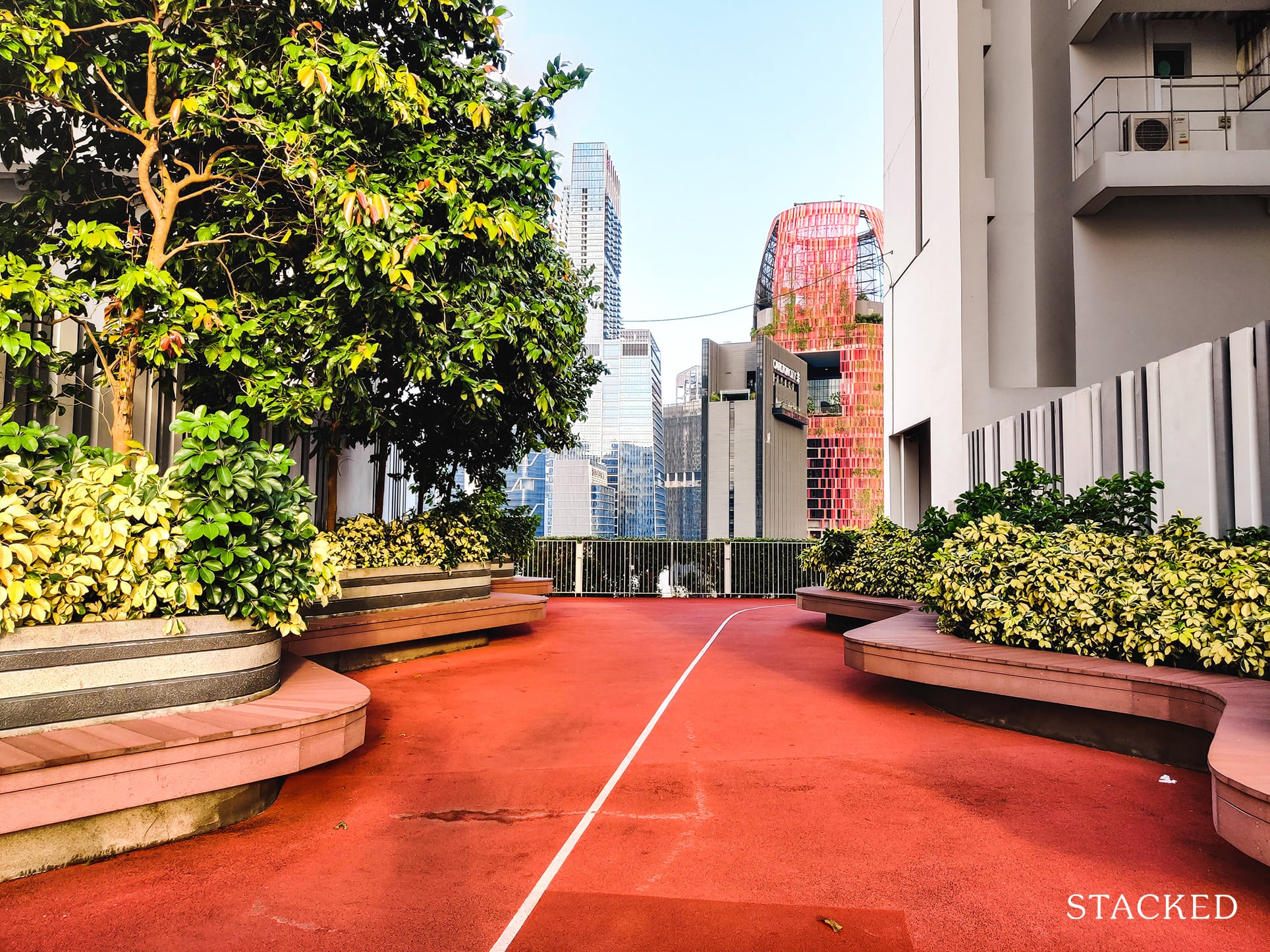 So as a reassurance…
Flats are pricey right now, but we're not headed in a direction where the next generation is going to be living in tents at East Coast Beach. Not even close.
Despite this recent record-breaking transaction, resale flat prices are losing some momentum. Whether you're a buyer or seller, it's important to stay realistic: the climbing prices in the last two years are not sustainable, and you can't plan your finances around your flat like it's a winning 4D ticket.
For more news on the Singapore property market as it unfolds, follow us on Stacked. We'll also provide you with the in-depth reviews you need to make an informed purchase.