Condo Reviews

The Levelz Review: Full Facilities And Well Maintained At A Reasonable Price
Reuben
March 3, 2020

18

min read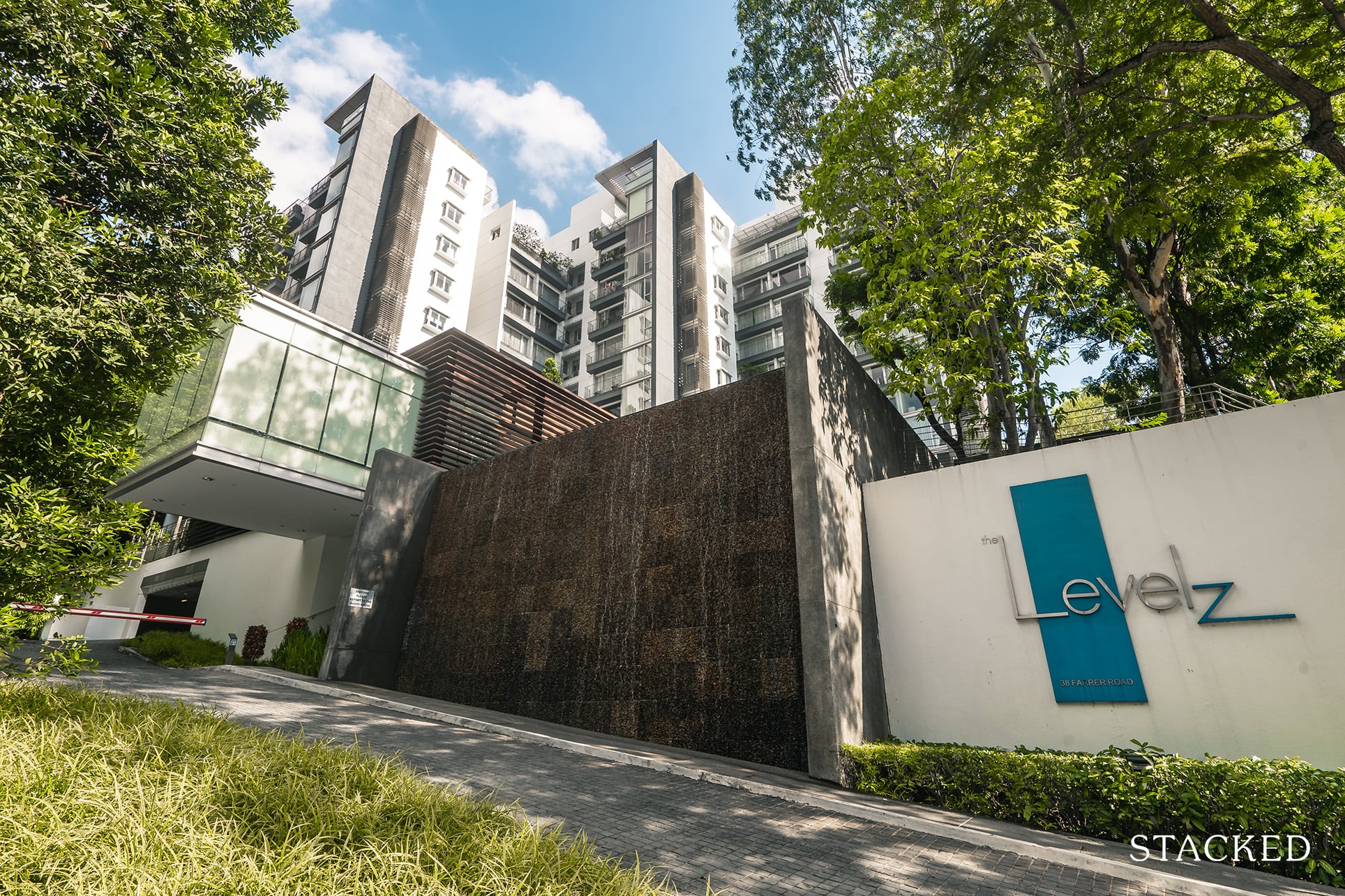 The Levelz stands out as a small development that comes with the standard facilities you could ask for in any condo, getting you the best of both privacy and the enjoyment of facilities. However, it's distance from the MRT makes it not so convenient for those without a vehicle to get around.
Reviewed by Reuben on March 02, 2020
What we like
Still very modern looking

Full facilities

Central location
What we don't like
—

Not super walkable to MRT

—

Road noise from Farrer

—

Traffic flow
18
min read
| | | | |
| --- | --- | --- | --- |
| Project | The Levelz | District | 10 |
| Address | Farrer Road | Tenure | Freehold |
| Site Area | 77,360 sqft | No. of Units | 126 |
| Developer | CapitaLand Residential | TOP | 2004 |
Most taxi drivers know it by "the condo with the gym sticking out ah" – which would actually still be my preferred name for it.
If you are the type to judge a condo by its name, the Levelz certainly wouldn't have gotten to a very good start.
Yet despite the fact that its name sounds like it was picked by an overzealous middle-aged man trying to seem cool – it actually is a very surprising feature-packed development on a not very big land size of 77,360 square feet.
The best part?
Most people assume that it is a lot newer than it actually is. It certainly doesn't look its age – which is one of the better compliments you could give to an older development.
It does help that it is surrounded by a lot of even older apartments, and its location on Farrer Road is about as central as they come.
Let's get right into our full review on the Levelz!
The Levelz Insider Tour
Facilities in The Levelz
Swimming Pool
Gym
Function Room
Tennis Court
Spa Pool
Outdoor Fitness Station
Barbeque Pit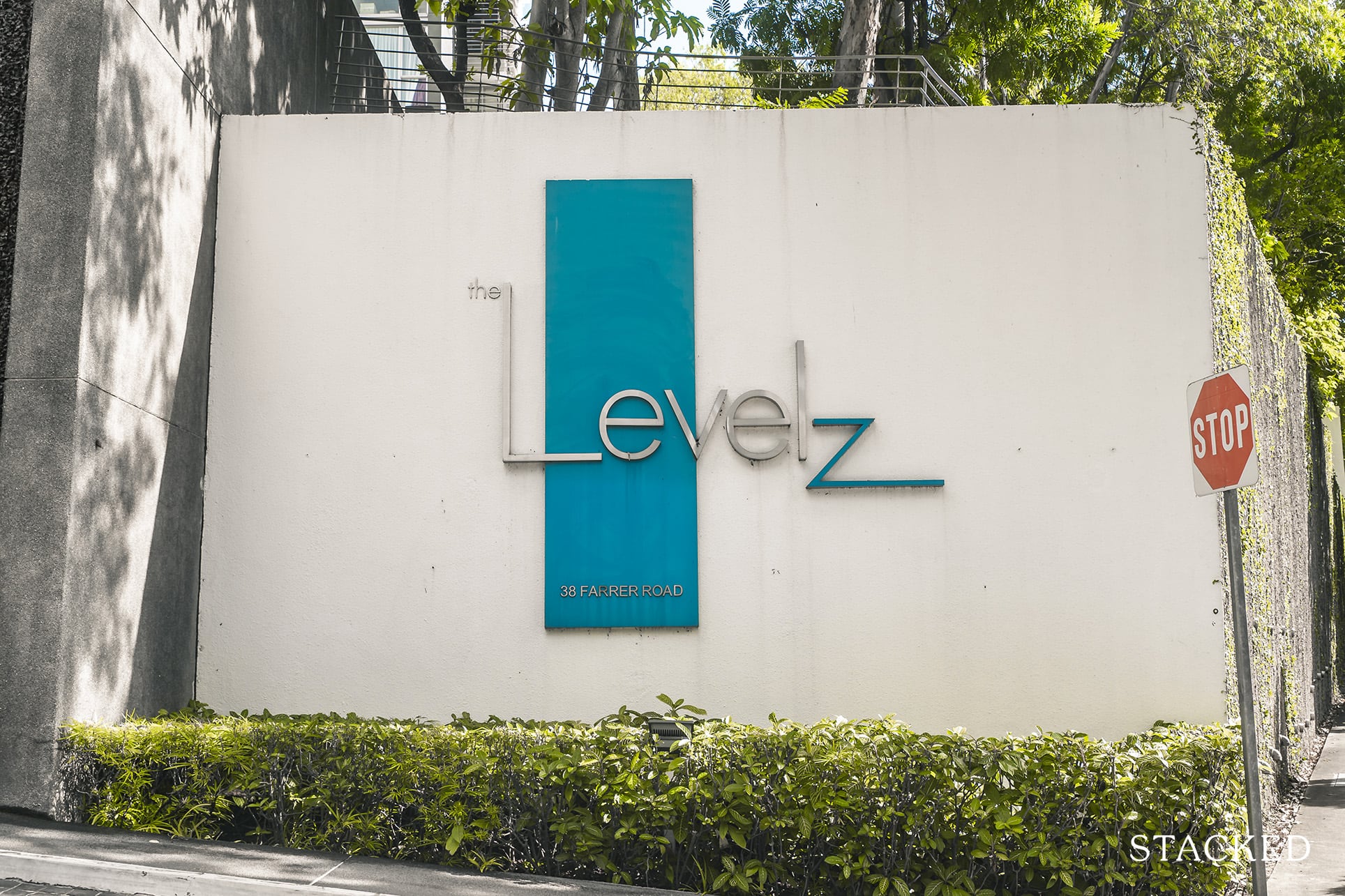 Given how out of fashion the name is, it's easy to think that the Levelz is much older than it actually is. But for a condo development that was built in 2004, it really looks a lot more modern than its age.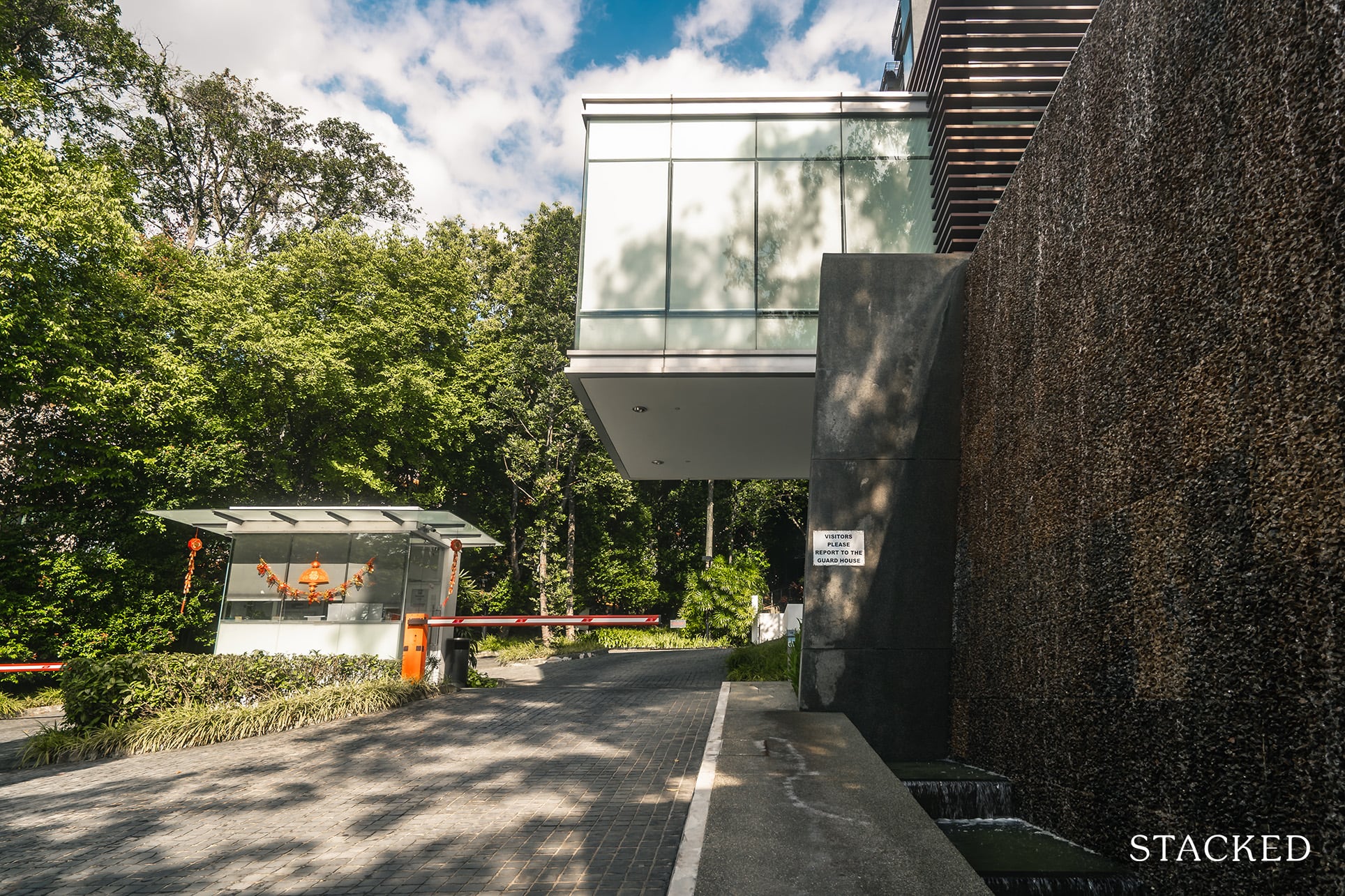 The Levelz claim to fame is its gym that sticks out beyond the building – whilst also doubling up as a sheltered drop off point. For those who travel up and down Farrer Road, I'm sure you'd have easily noticed it.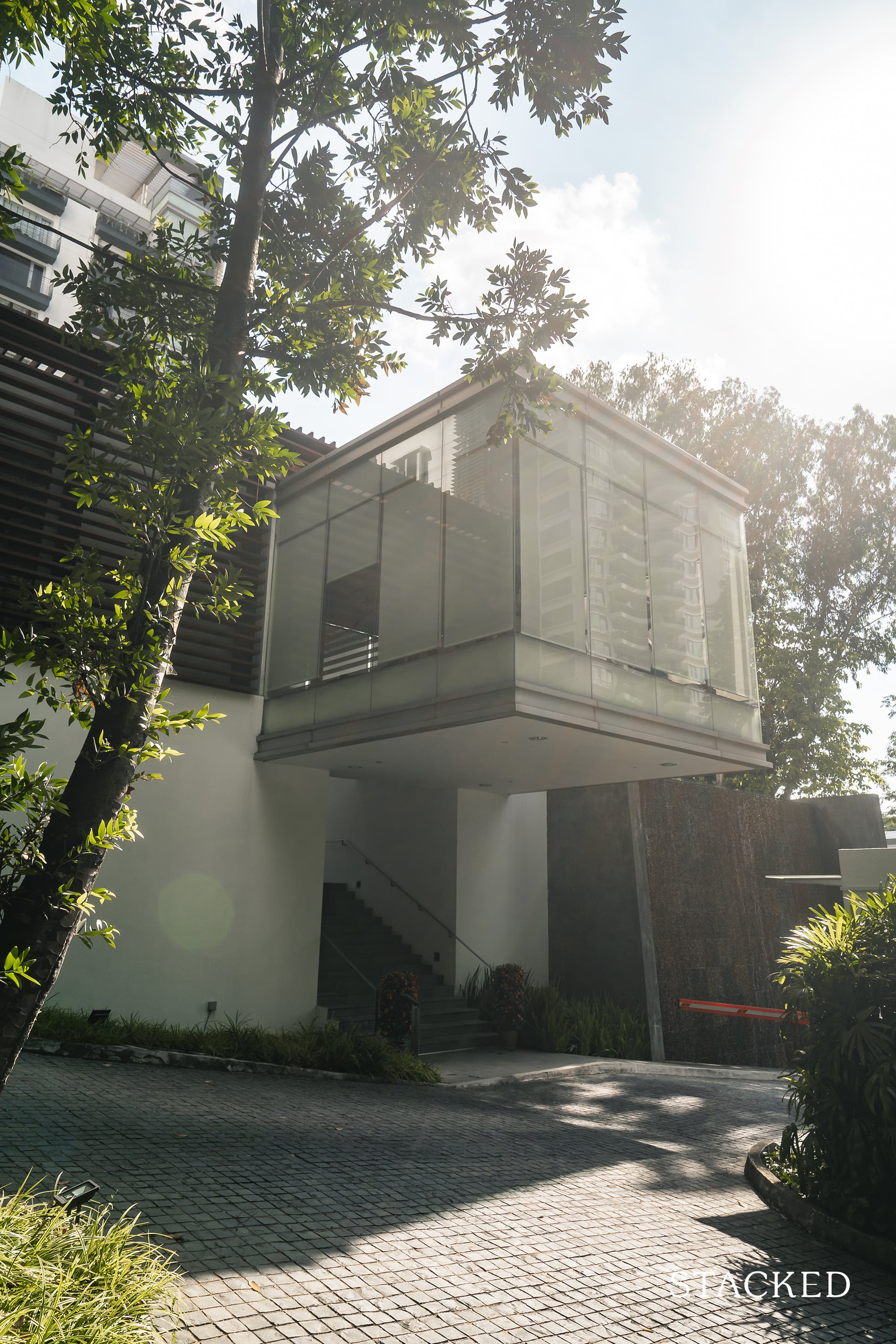 The entrance itself is quite a steep but short slope up to the development. For those with low modded cars, this could be a cause for concern.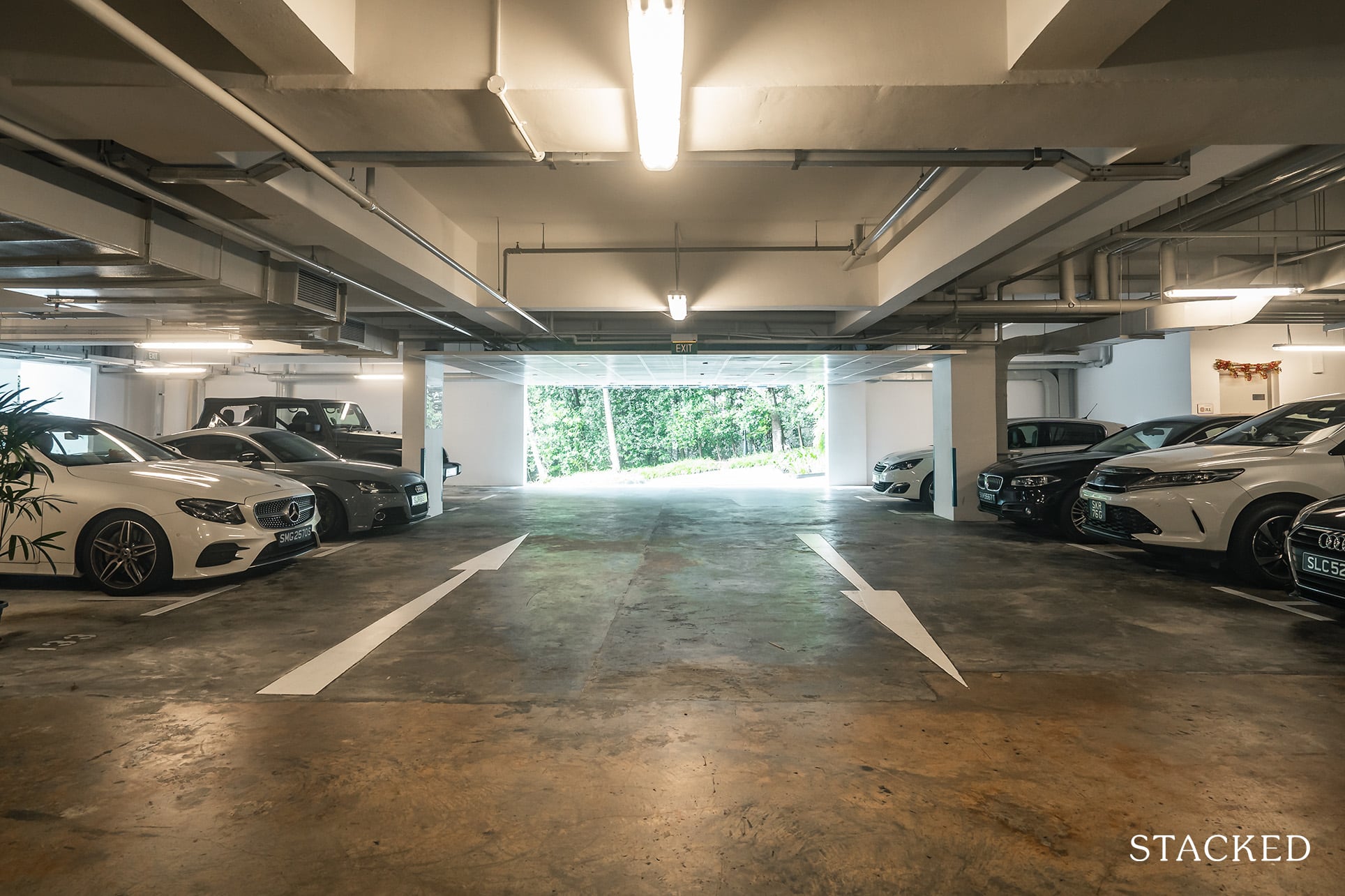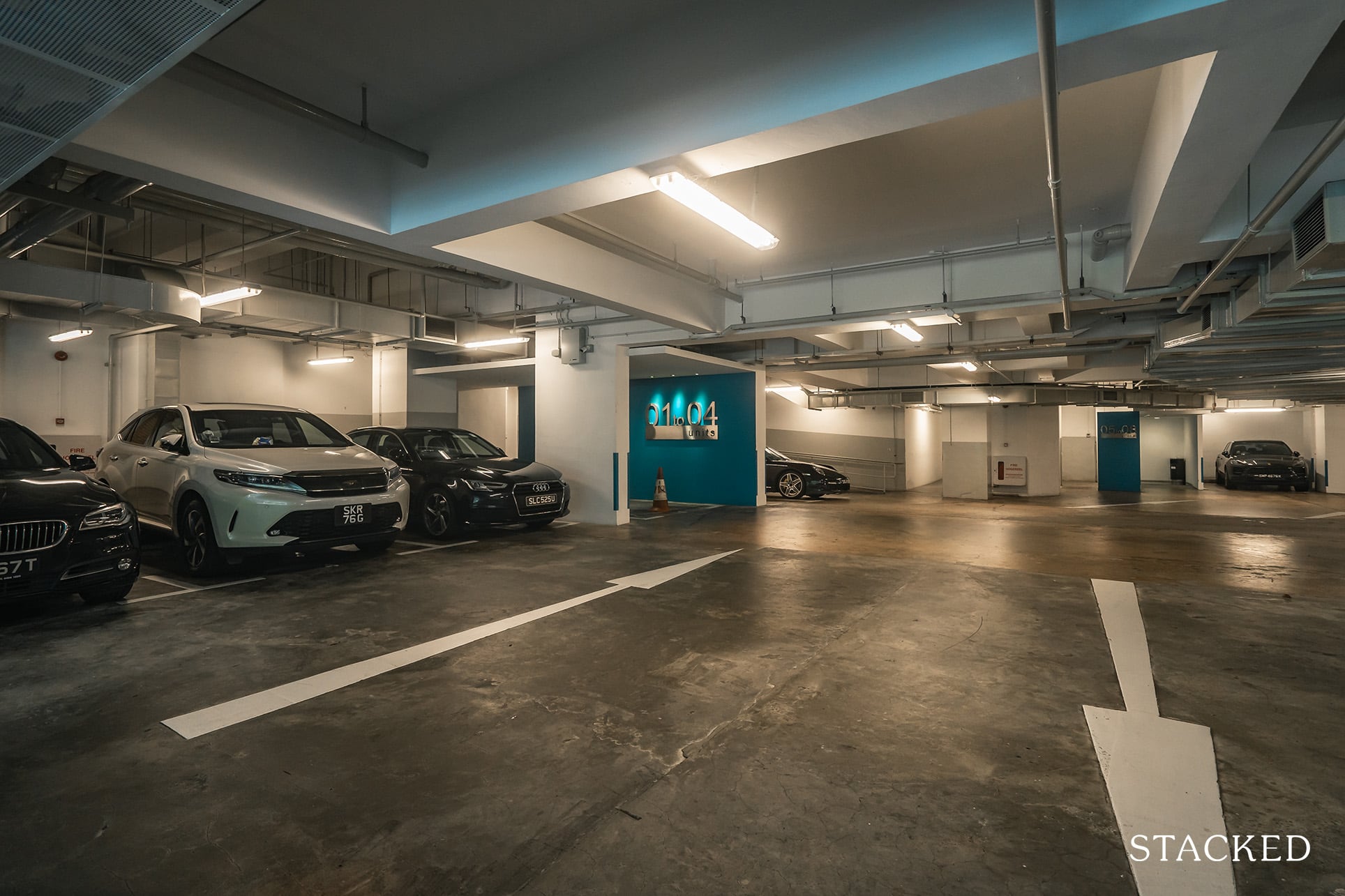 Given the development's position on the slight hillside, the car park here actually goes all the way to 3 levels of basement parking. It's not apparent from this photo, but there is plenty of car park space here. Probably because a majority of the units here are 1 to 2 bedroom units – so you'll get a lot of rental units here with no need for a car.
Given many developments are now starting to have fewer car park lots having this much space would be a dream for any car fanatic.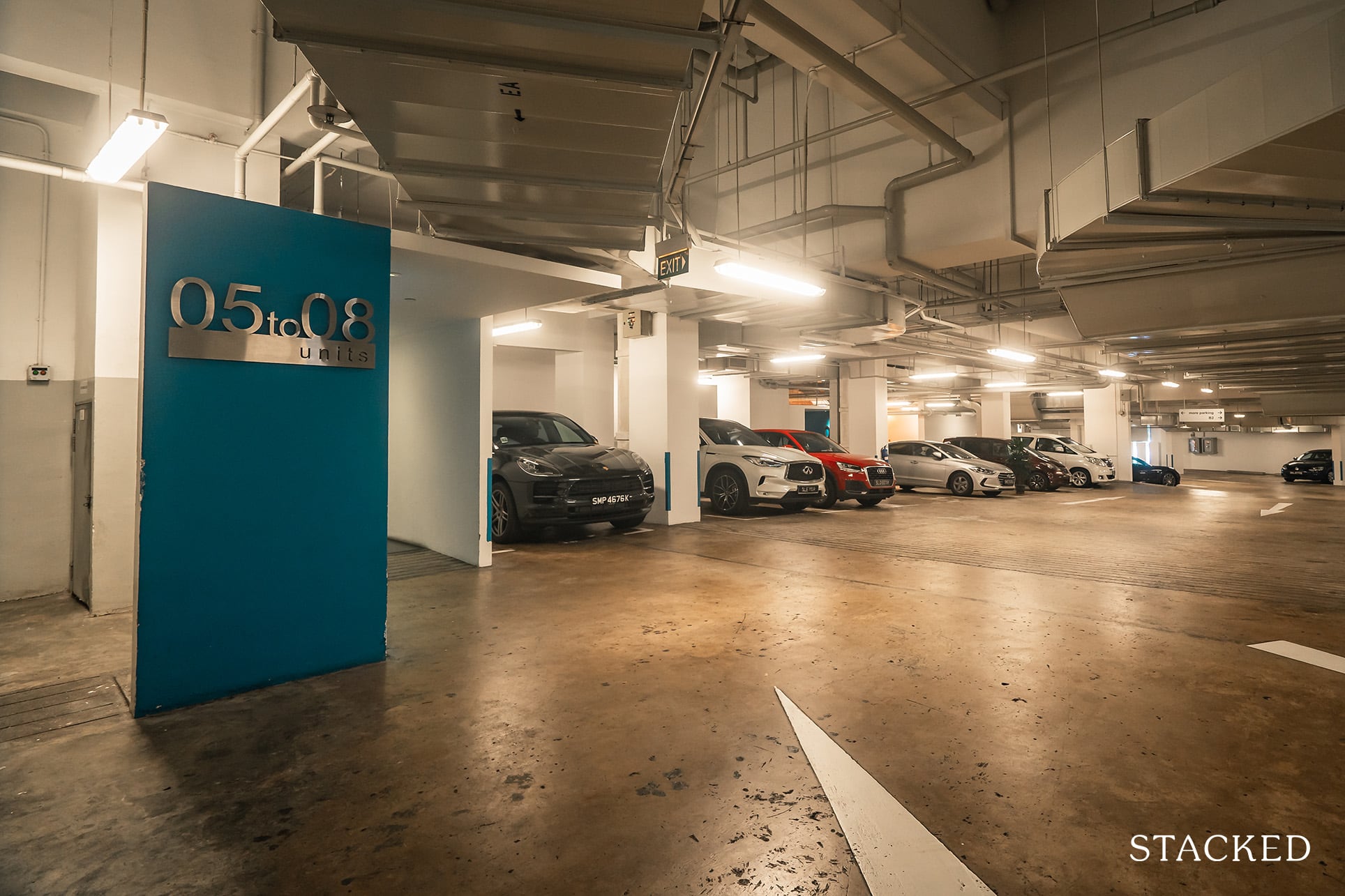 There are only 3 lobbies here and they are all standard fare – no air conditioning or requiring a keycard entry to access the unit. Singapore is relatively safe enough that this shouldn't be too much of an issue. For those that require utmost privacy will probably want to look somewhere else.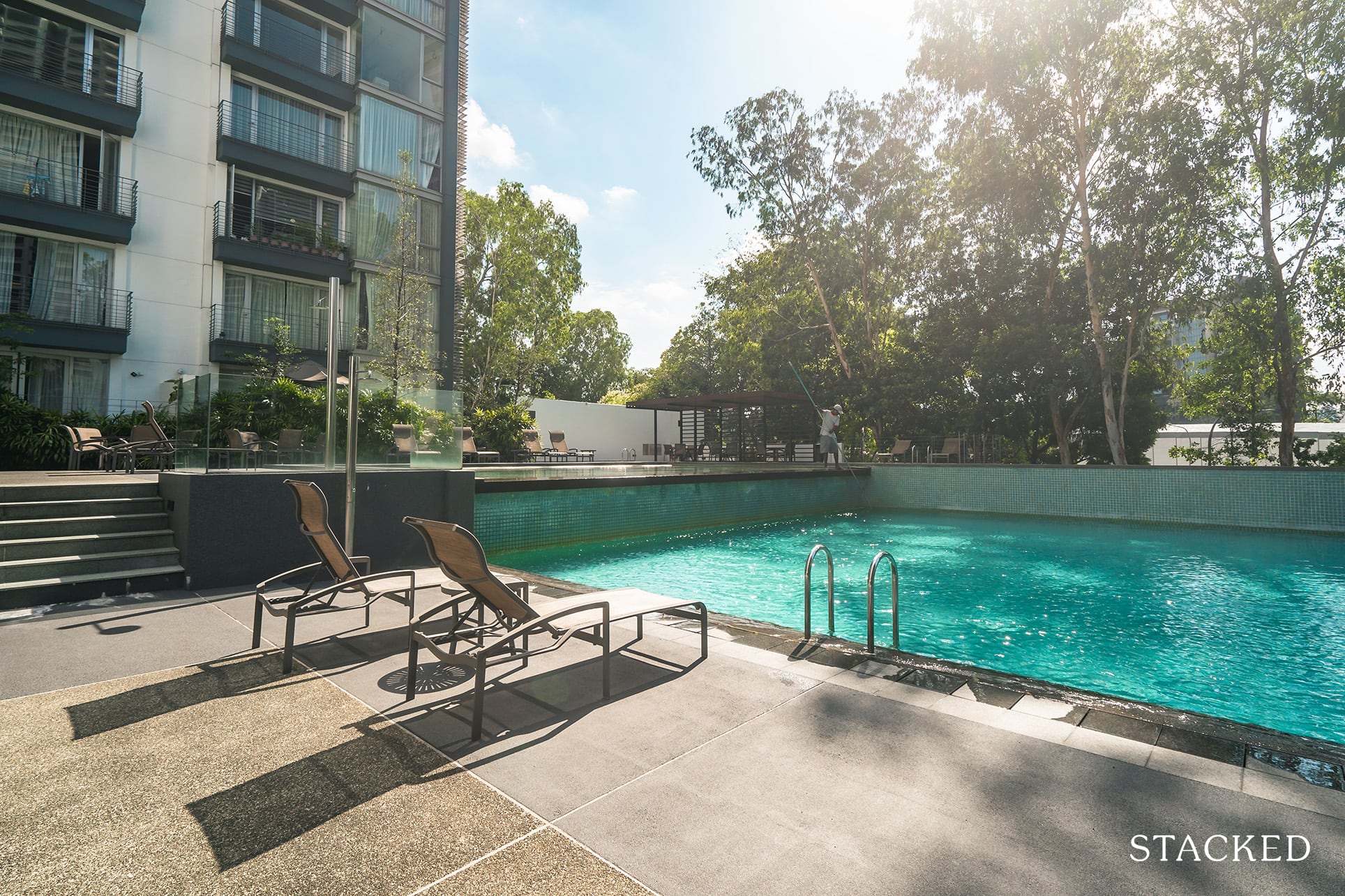 In my line of work, I've seen my fair share of condo swimming pools, but that didn't stop me from appreciating the generosity of the swimming pools here. For a development with only 126 units, to have 3 different types of swimming pools is quite a valued proposition indeed.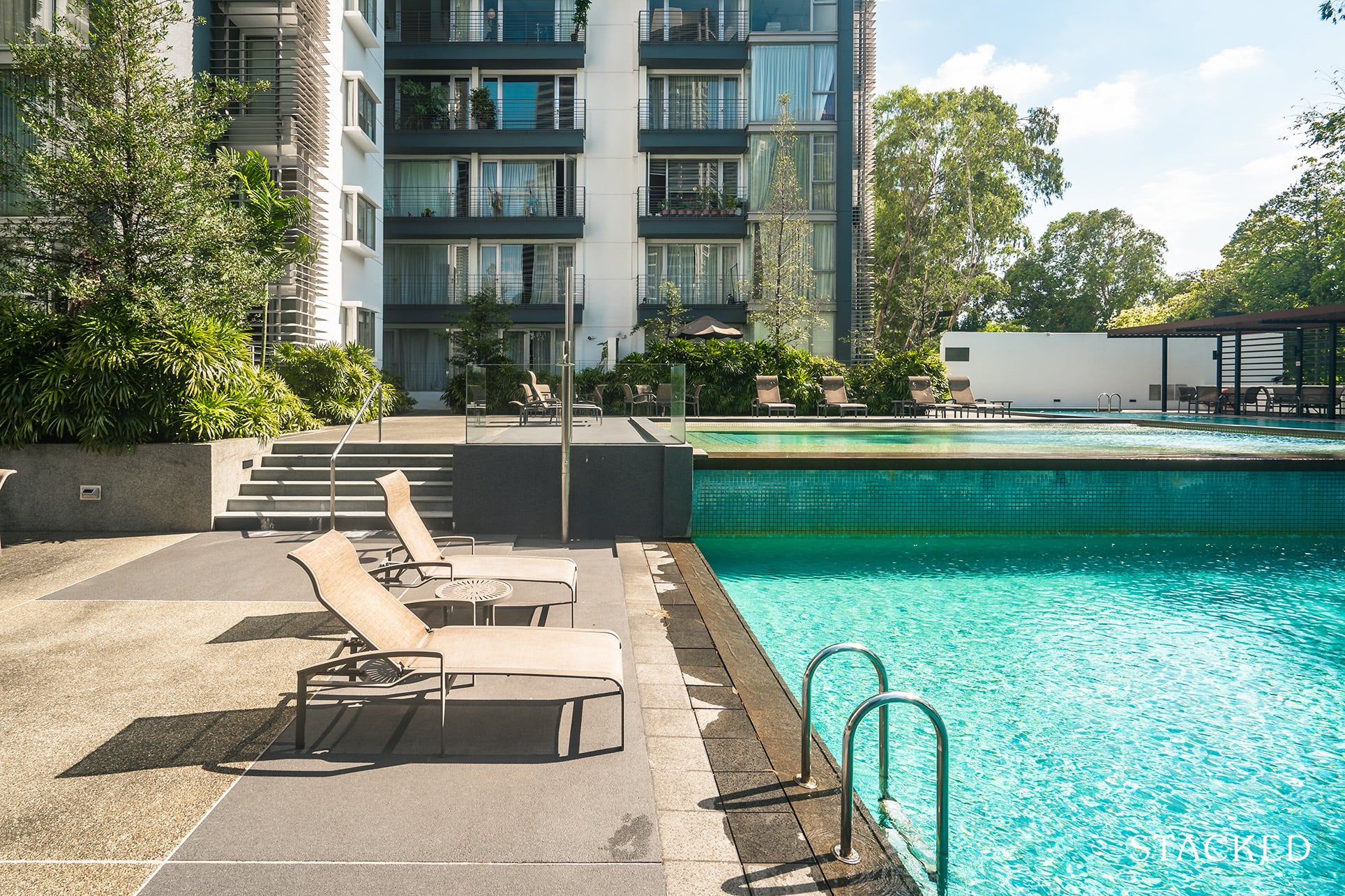 While it might not have the glamour and sophistication of swimming pools from newer condos like the Trilight – but I daresay most people would be more than satisfied with what is on offer at the Levelz.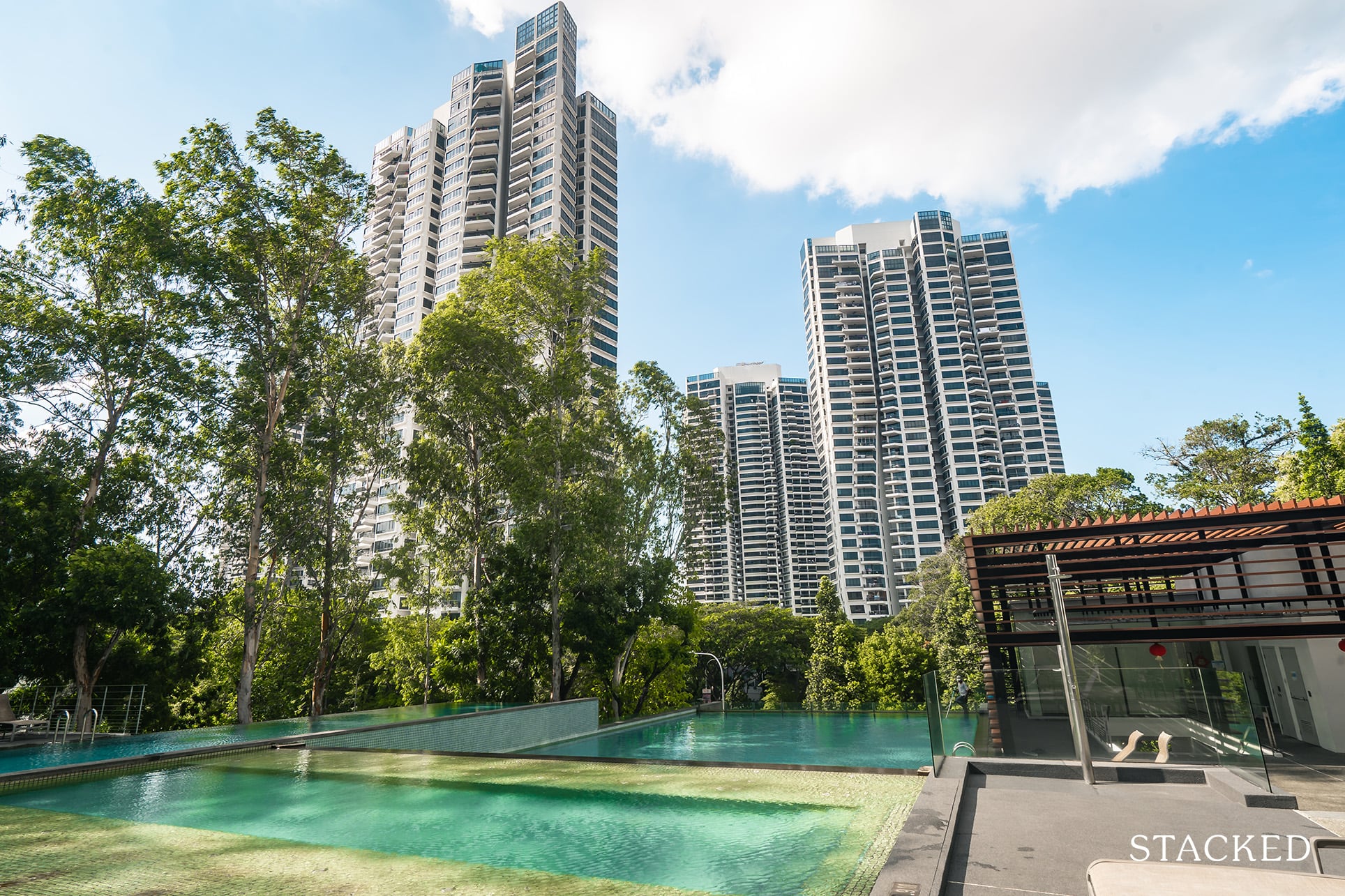 Above the main pool is a kids pool, of which the overflowing water creates the waterfall feature into the main pool. It actually also comes complete with water fountain streams but it unfortunately wasn't working that day.
From here you do get a pretty awesome view of the towering D'Leedon – there's nothing like sky-high buildings to make you feel oh-so-small indeed.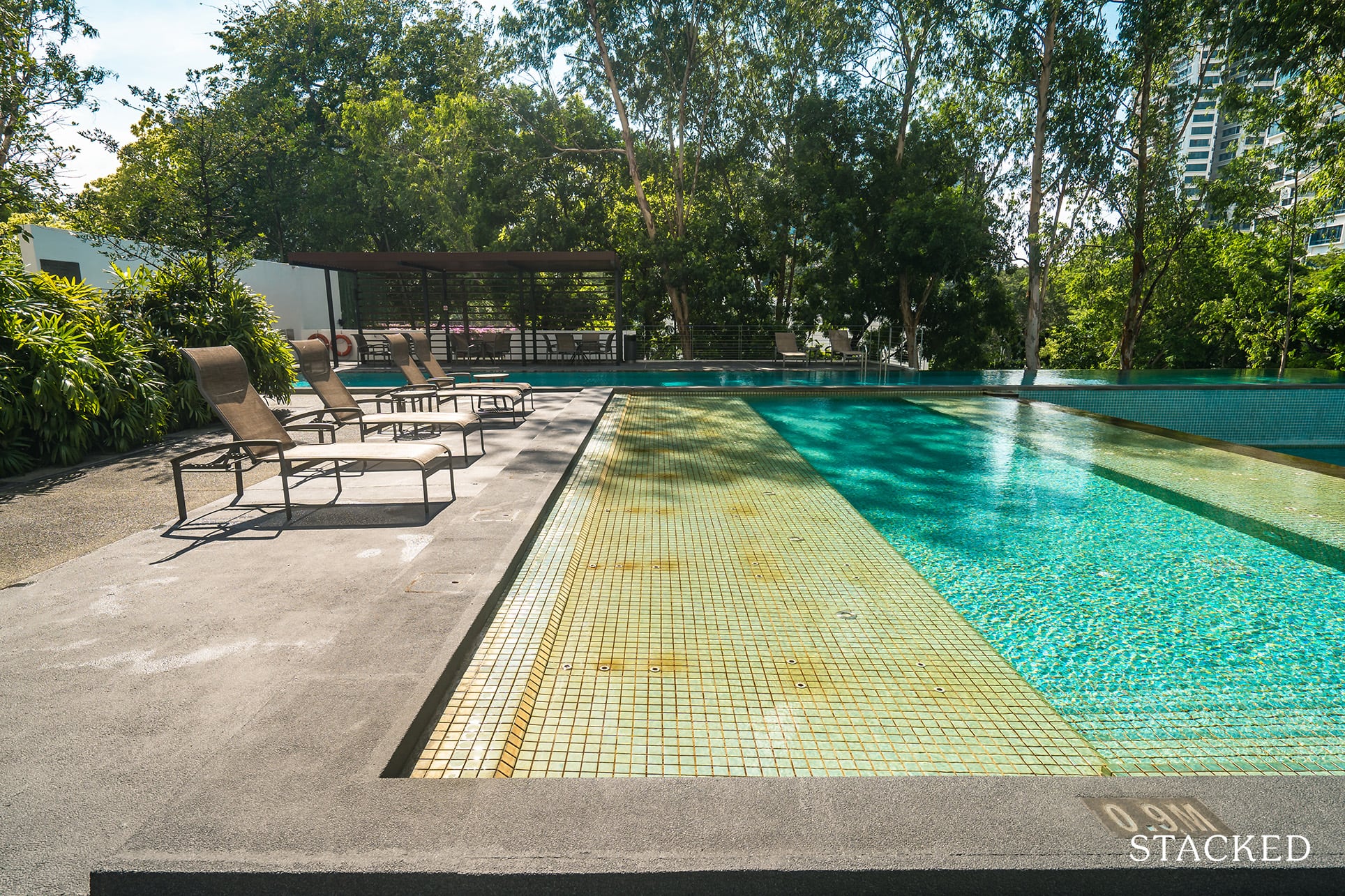 There are also various deck chairs lined up to allow you to get maximum rays from the sun. It is also conveniently positioned if you have young kids to keep a close watch over them frolicking in the pool.
You can see from here the tiles are quite stained but considering it is 16 years of age at this point, I would say that the majority of the development is surprisingly rather well maintained – it really does not look its age.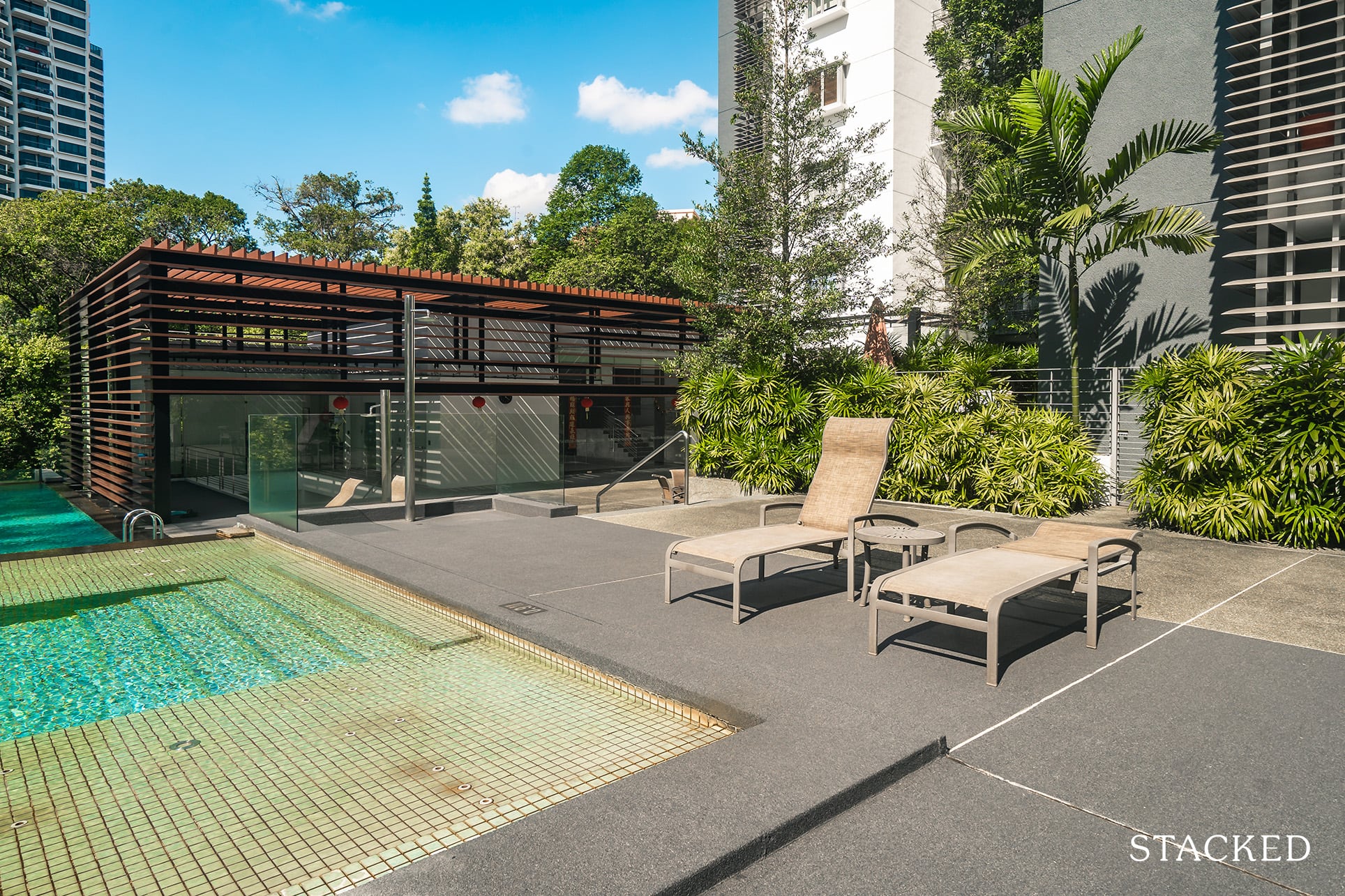 One might wish for poolside cabanas here, but you can't have it all, can you?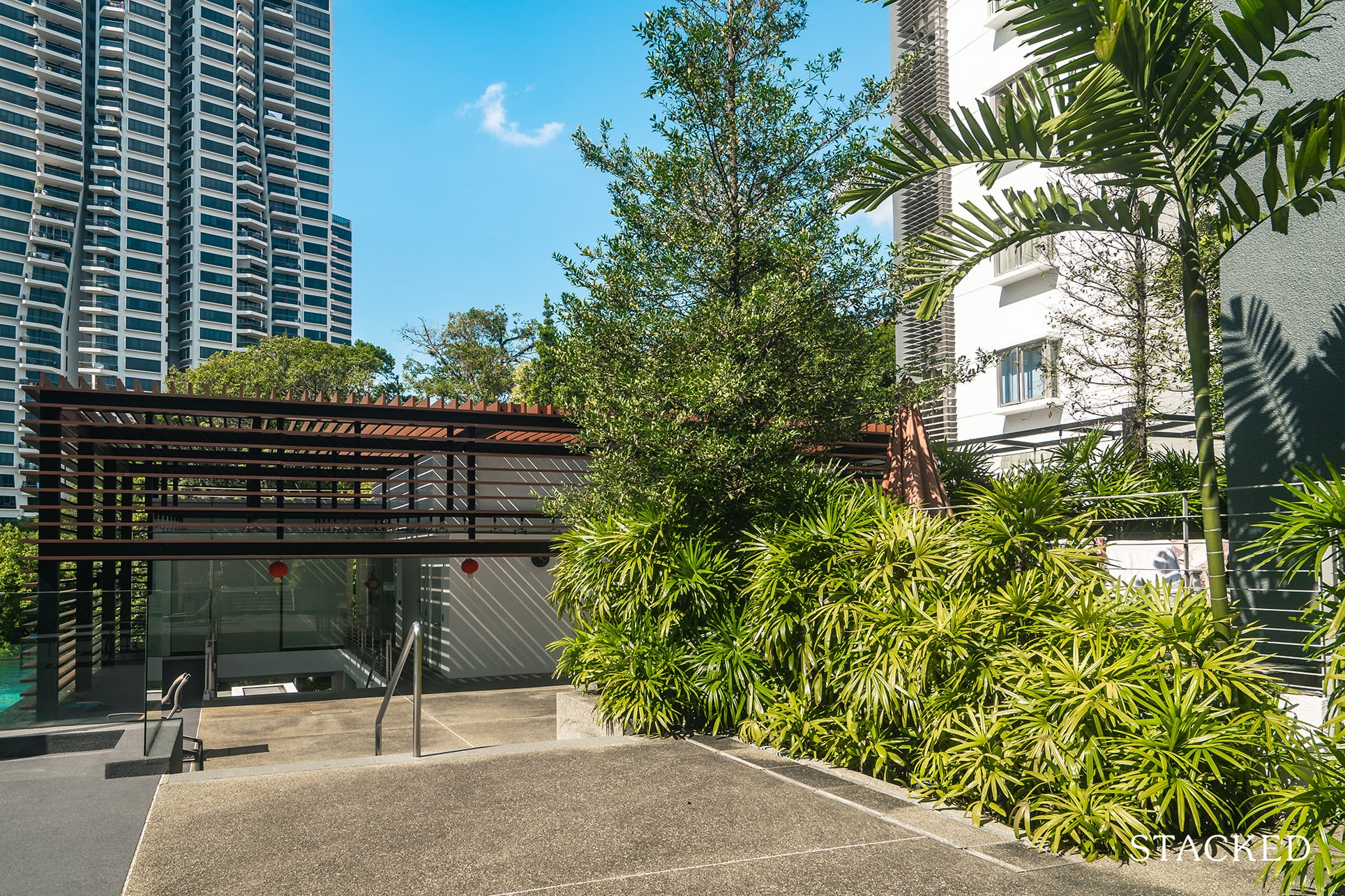 Moving on to the Levelz clubhouse.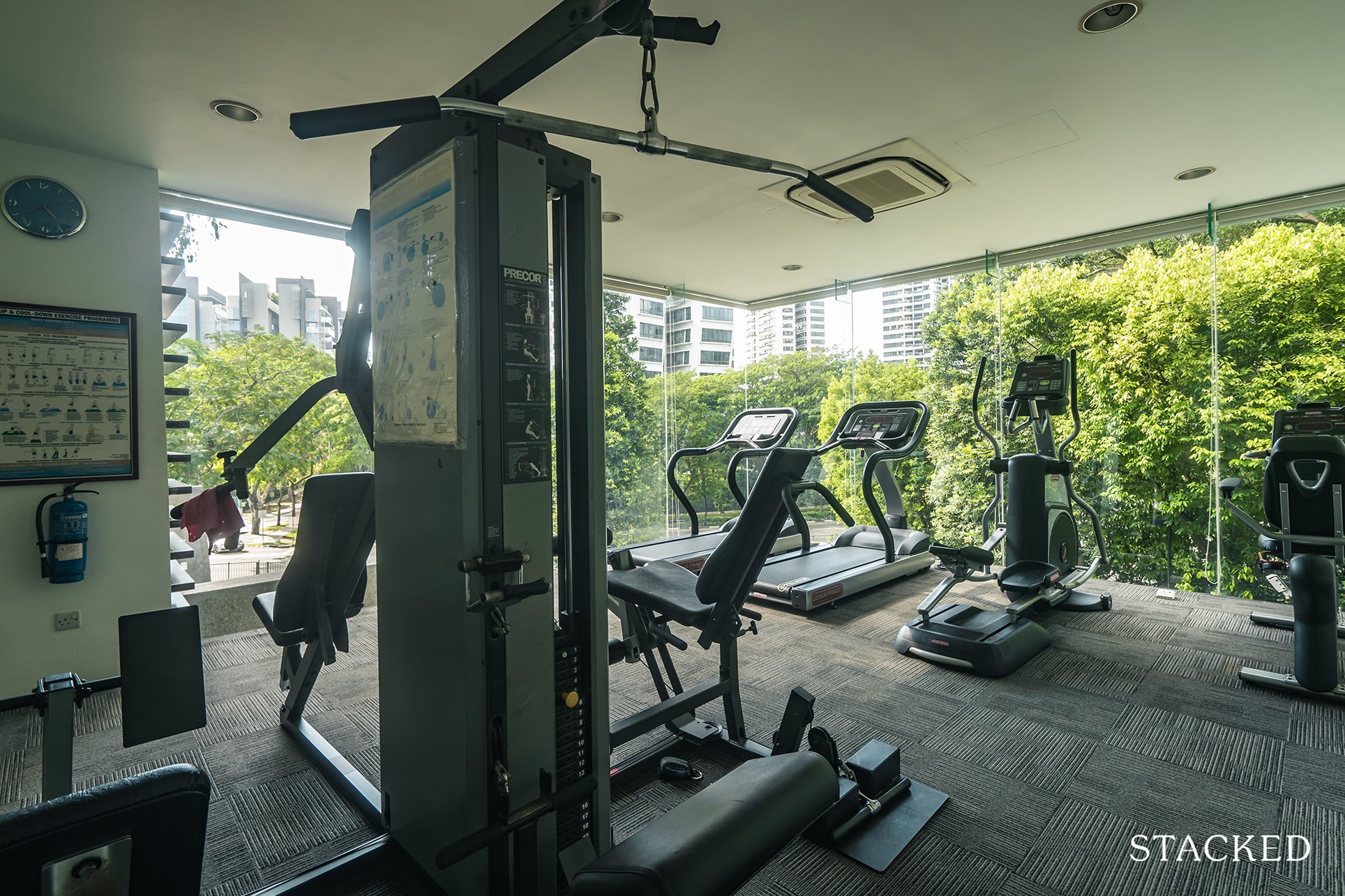 The gym is a decent size with a good range of exercise equipment and free weights. However, it's from here that you can see the age of the place showing, the equipment is slightly rusty and dated.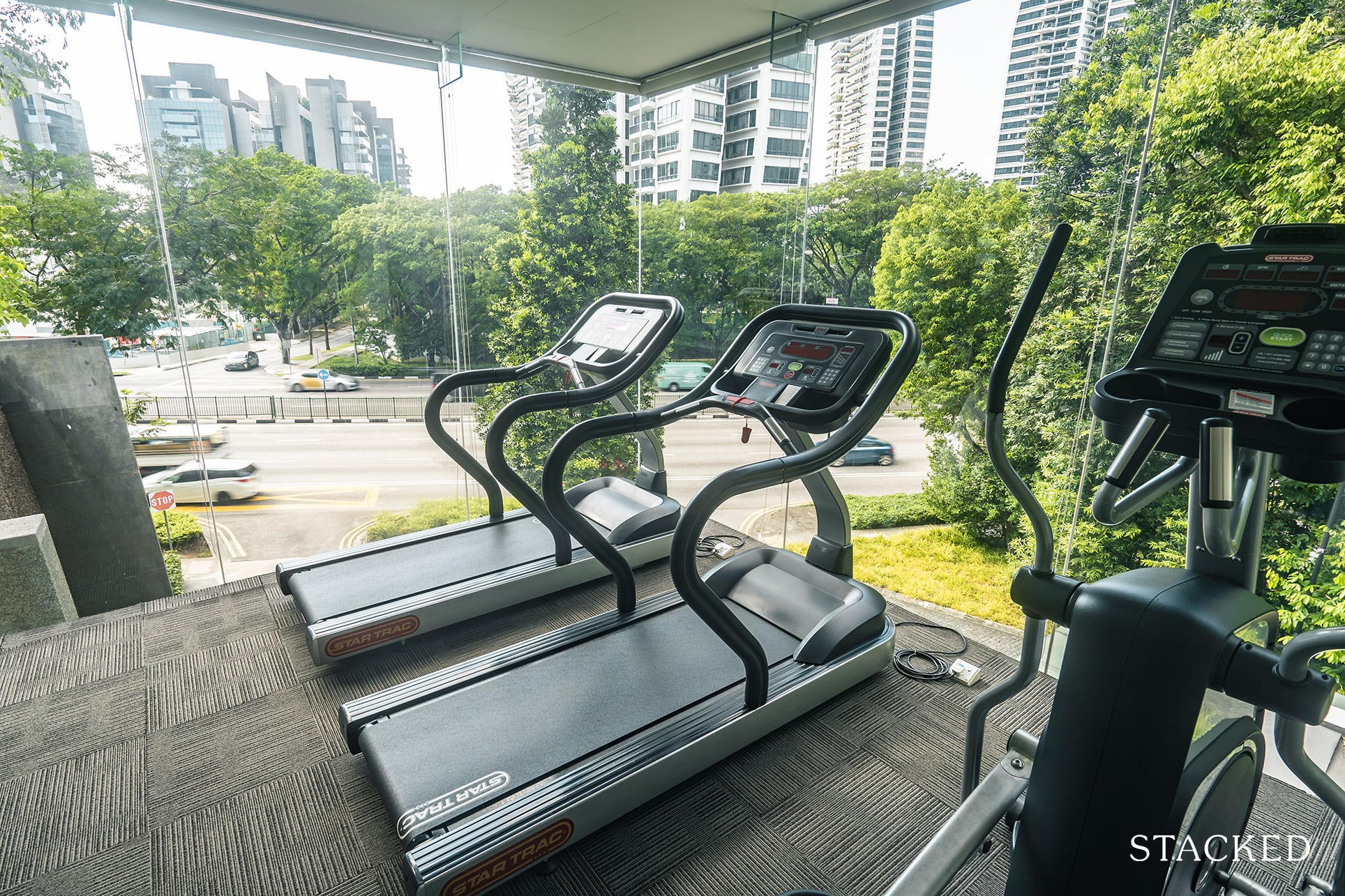 As you would have seen from the outside, the cantilevered gym is one of the most unique features of the Levelz. It provides a great overview of Farrer Road and it serves as an interesting focal point while you work out.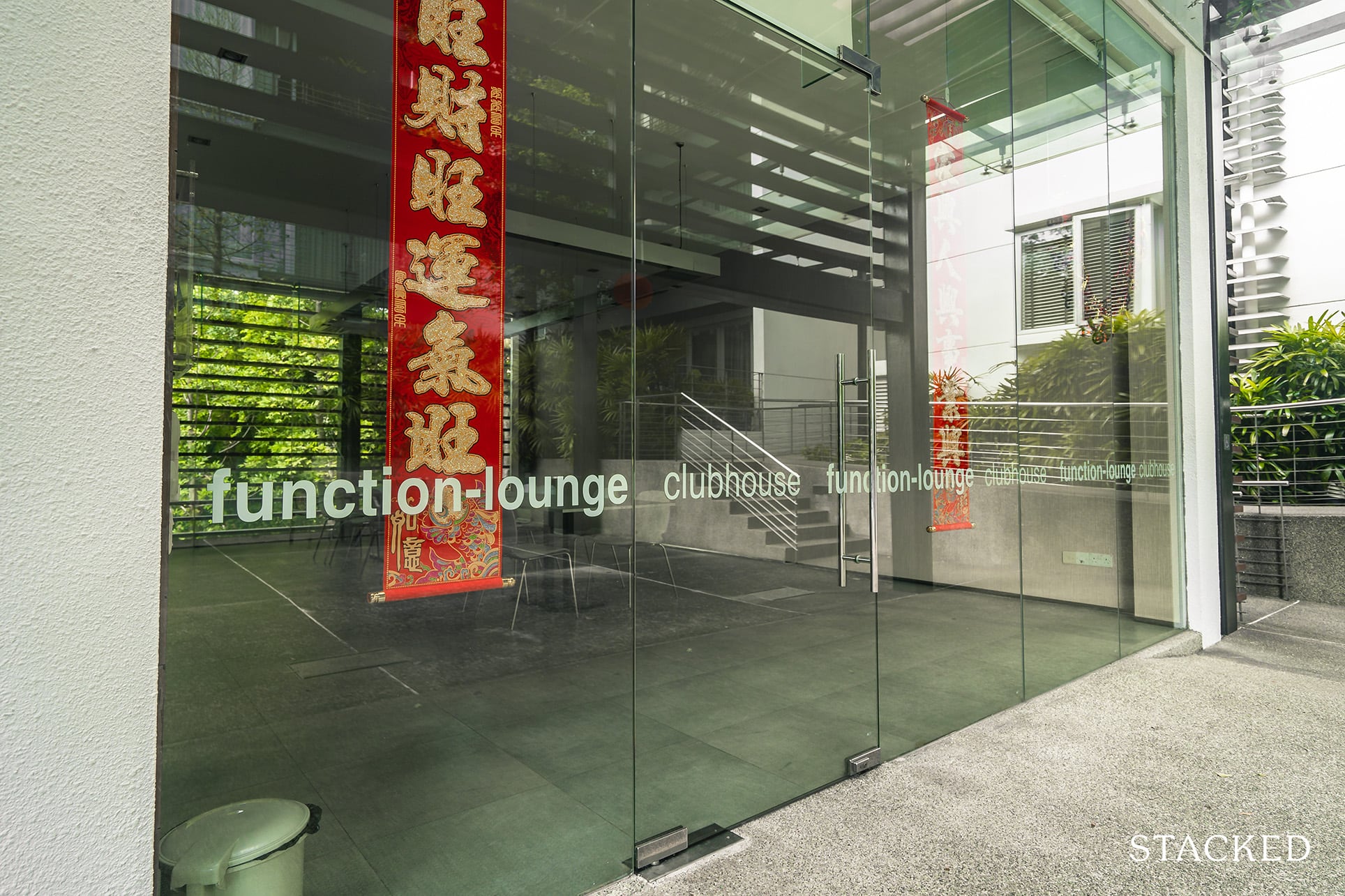 Right next to the gym is the function room. It's a good size for any functions or gatherings you are looking to have. Don't expect too much here, it's very much just a simple rectangular layout with tables and chairs.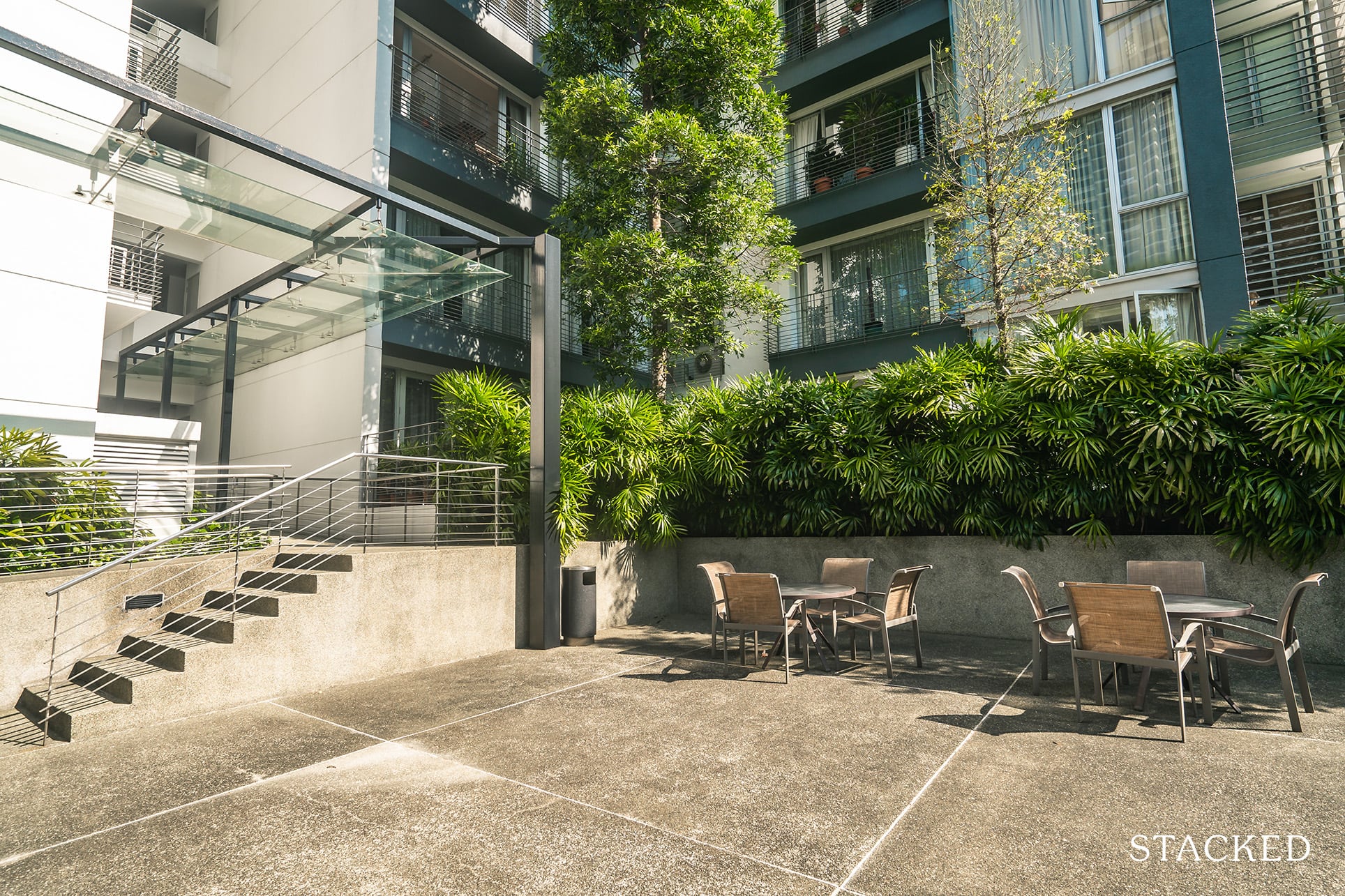 Right outside the function room, you'd find more seating which can help to add to the size of the party you are catering to.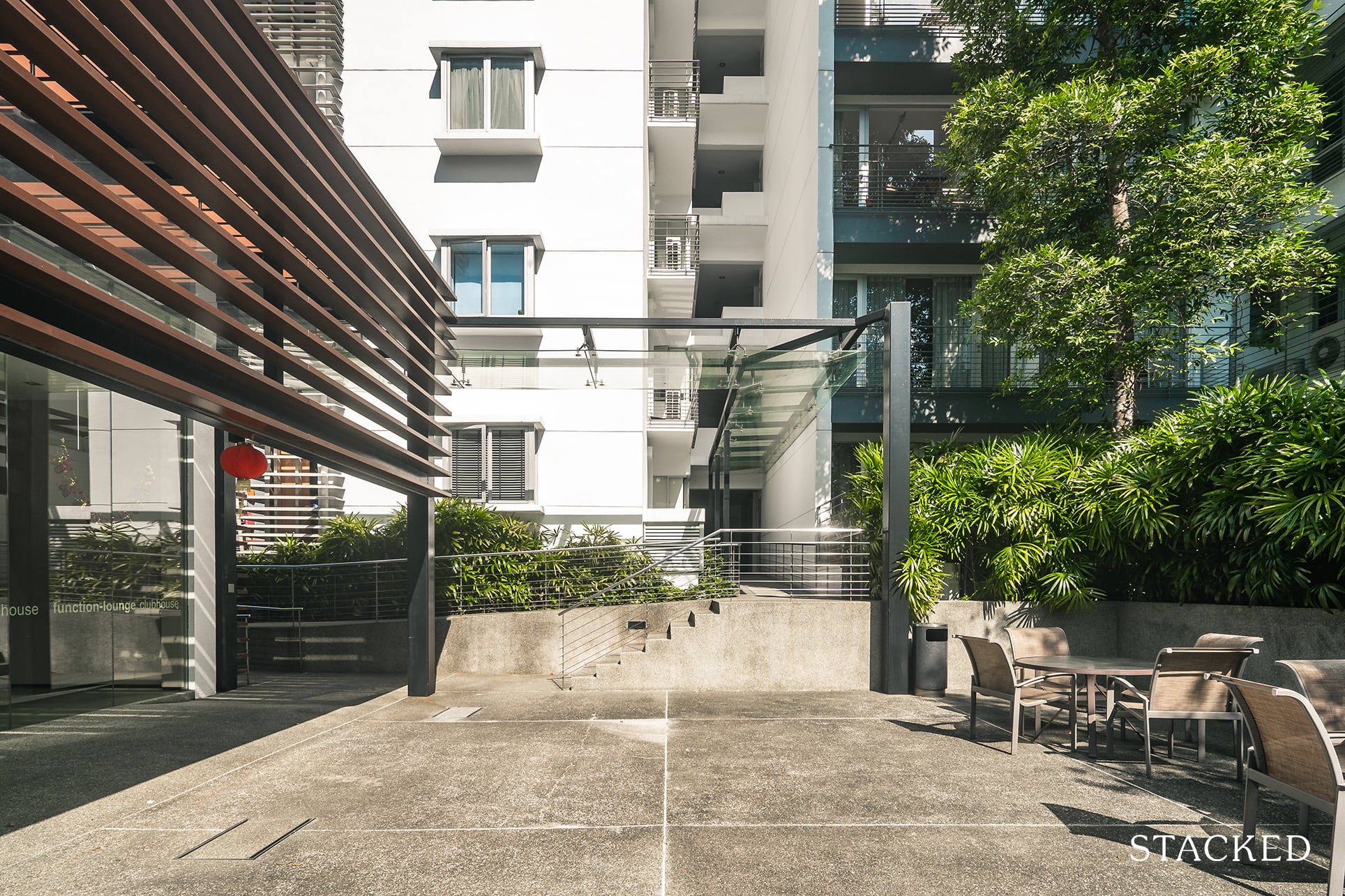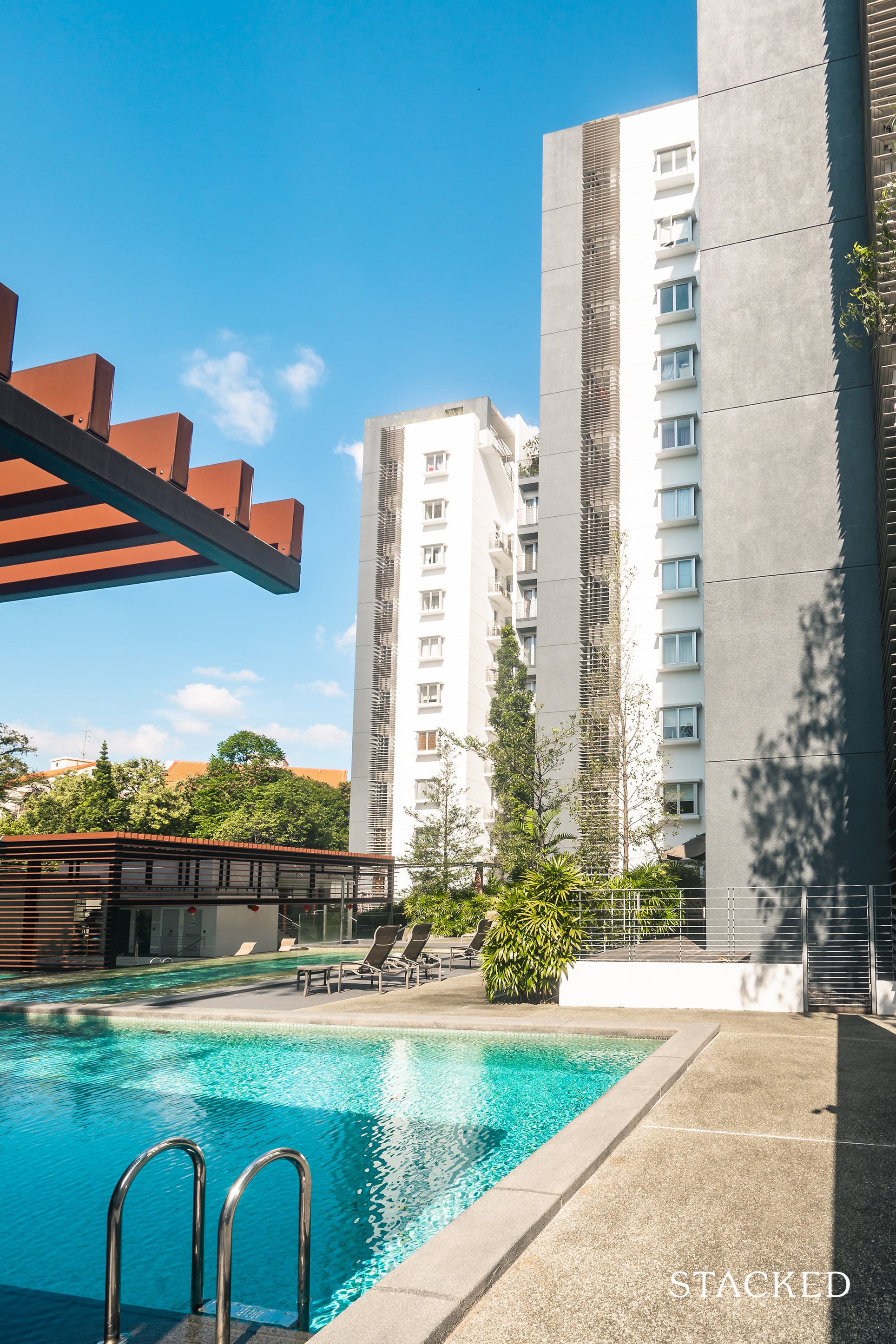 Let's head back to the last pool! Like I mentioned earlier, there are 3 different types of swimming pools here. I've covered the main pool (for lounging about), the kids pool, and finally, this one is the lap pool.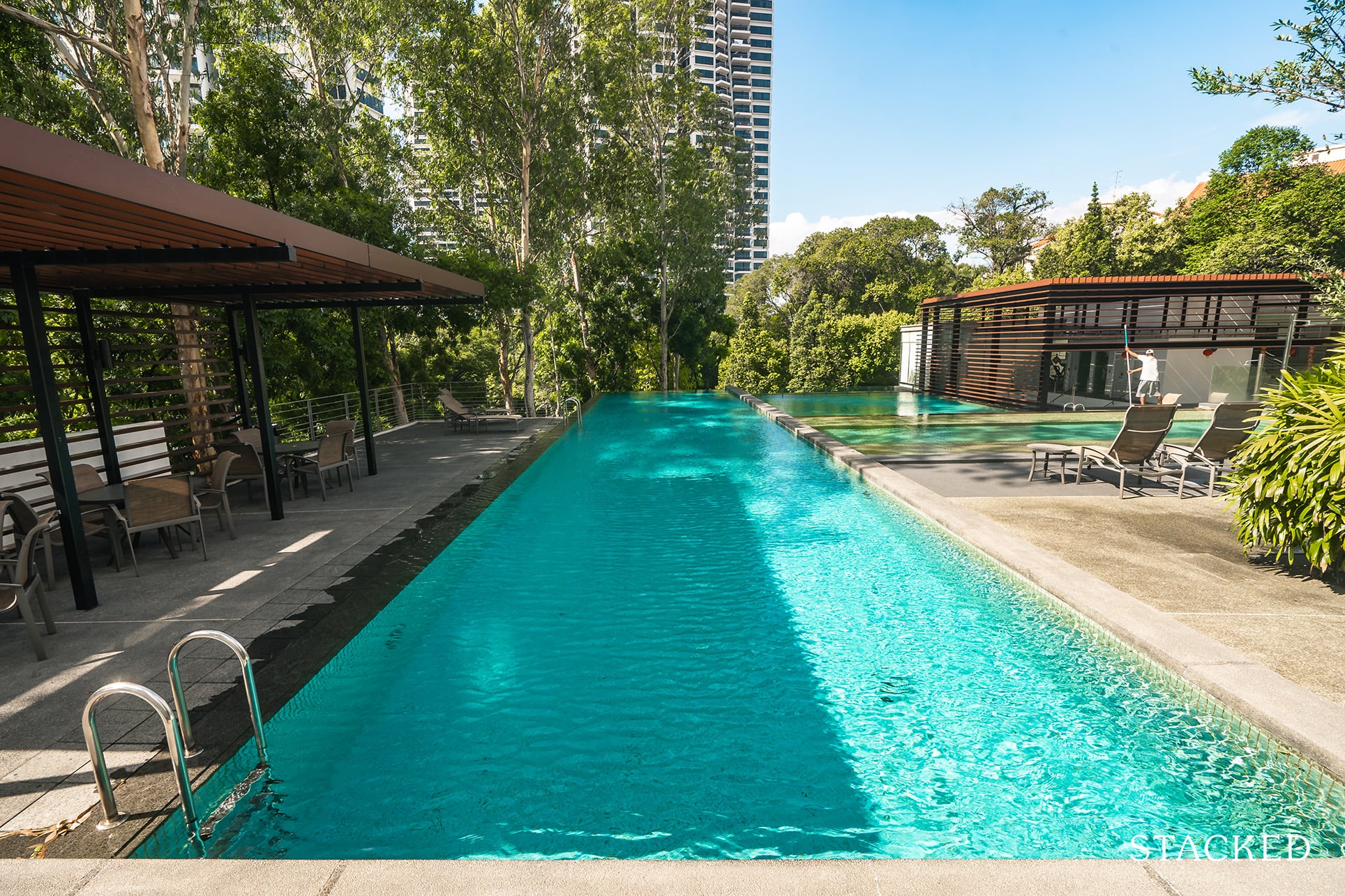 It's not the longest lap pool you'll find, but again, for the size of the development it's pretty great. The infinity lap pool here still looks really modern and current – I like how the end juts out towards Farrer Road giving you a good view of the moving traffic below.
What's not so great here, however, is the road noise. As much as it looks like a quiet oasis it from the picture, Farrer Road is a busy one at all times of the day – so this is definitely something you have to contend with.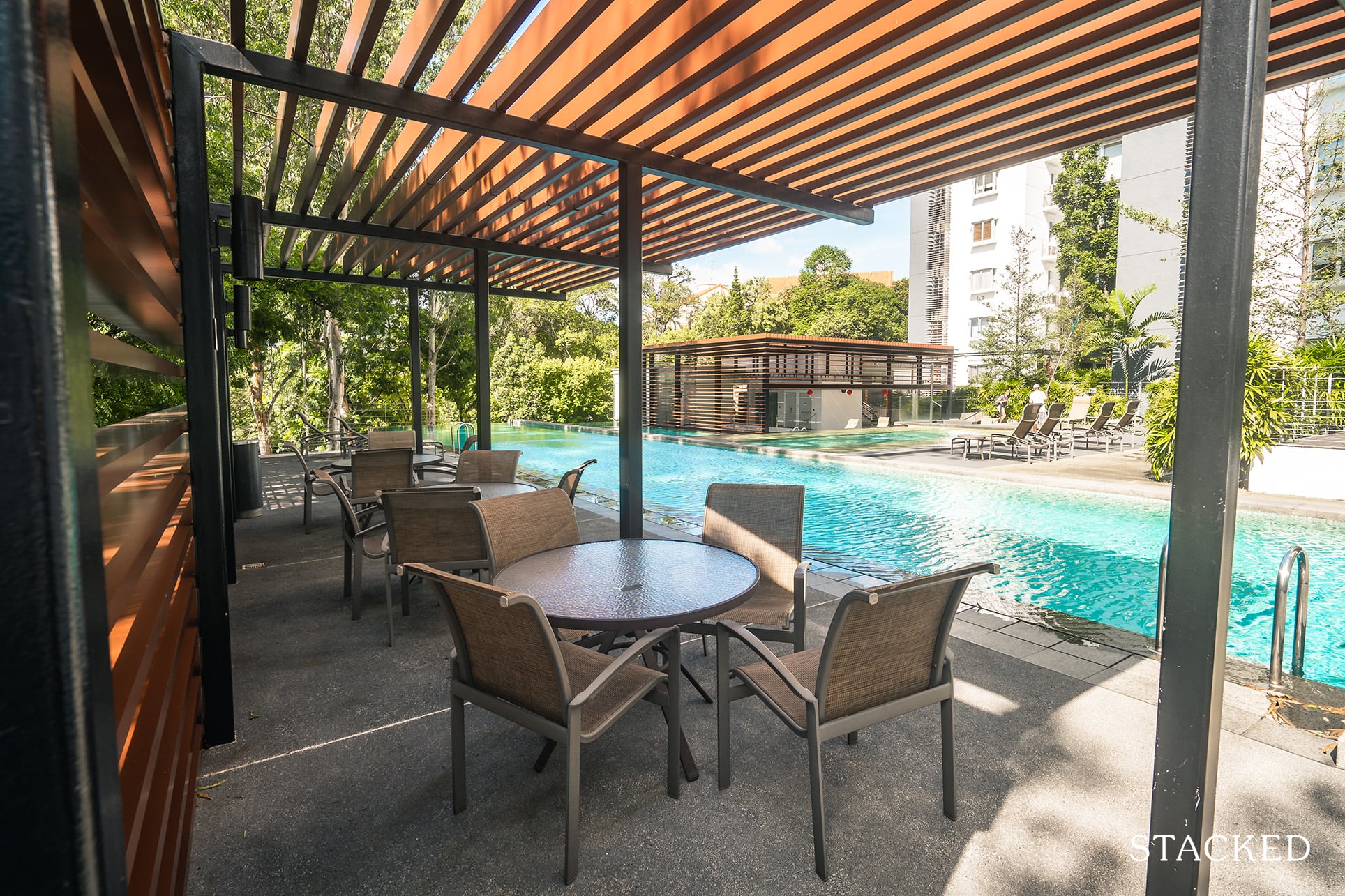 Additional poolside seating here is convenient too, but other than the metal bars for some shade, it isn't completely sheltered.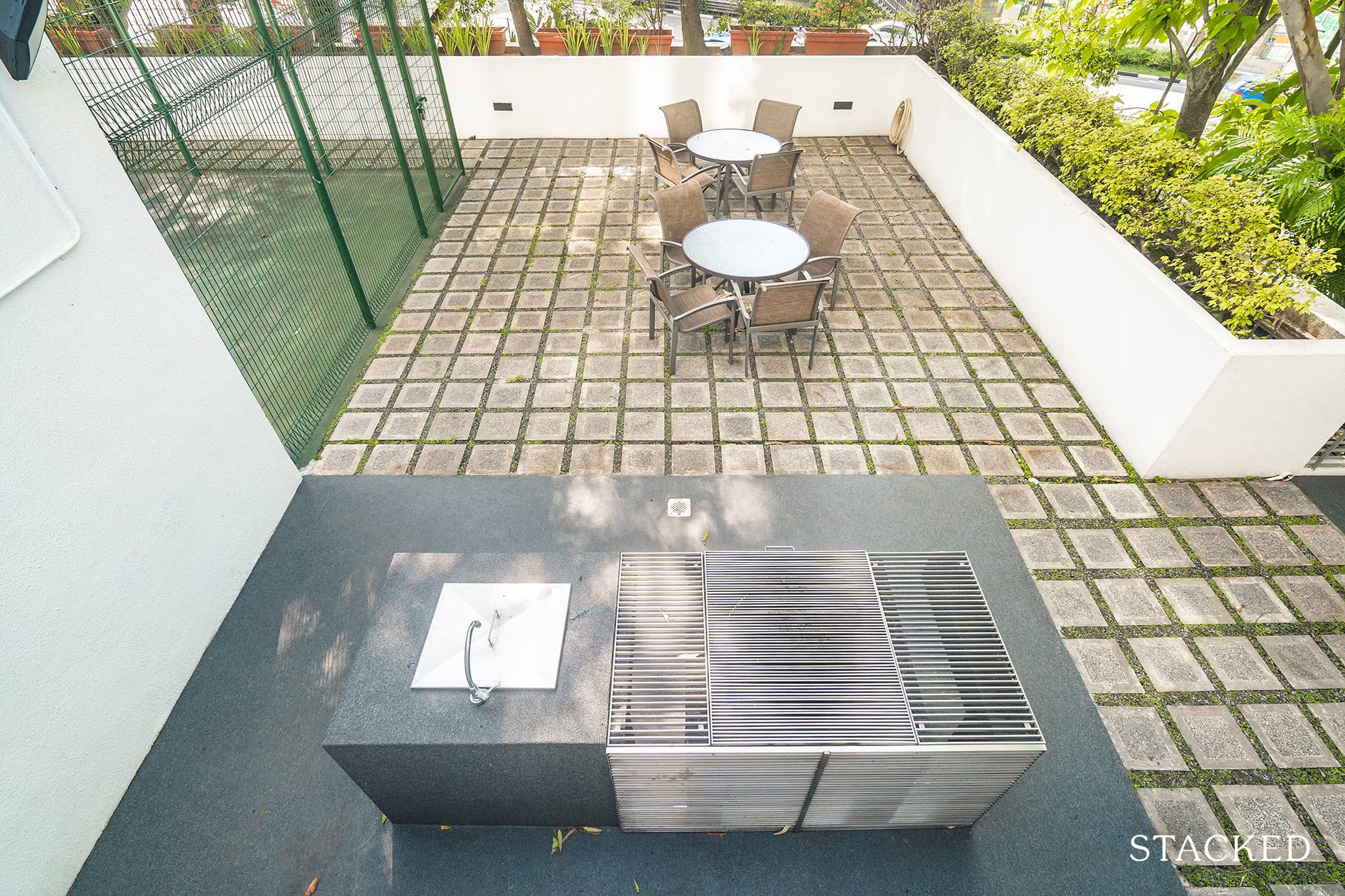 Round the back of the seating area is the barbecue pits. There are two pits here, and these are actually placed one level lower – so you do get a certain level of privacy as it is hidden from the main level. Likewise, there isn't any shelter here at all – so you'll always need to have a wet weather program handy.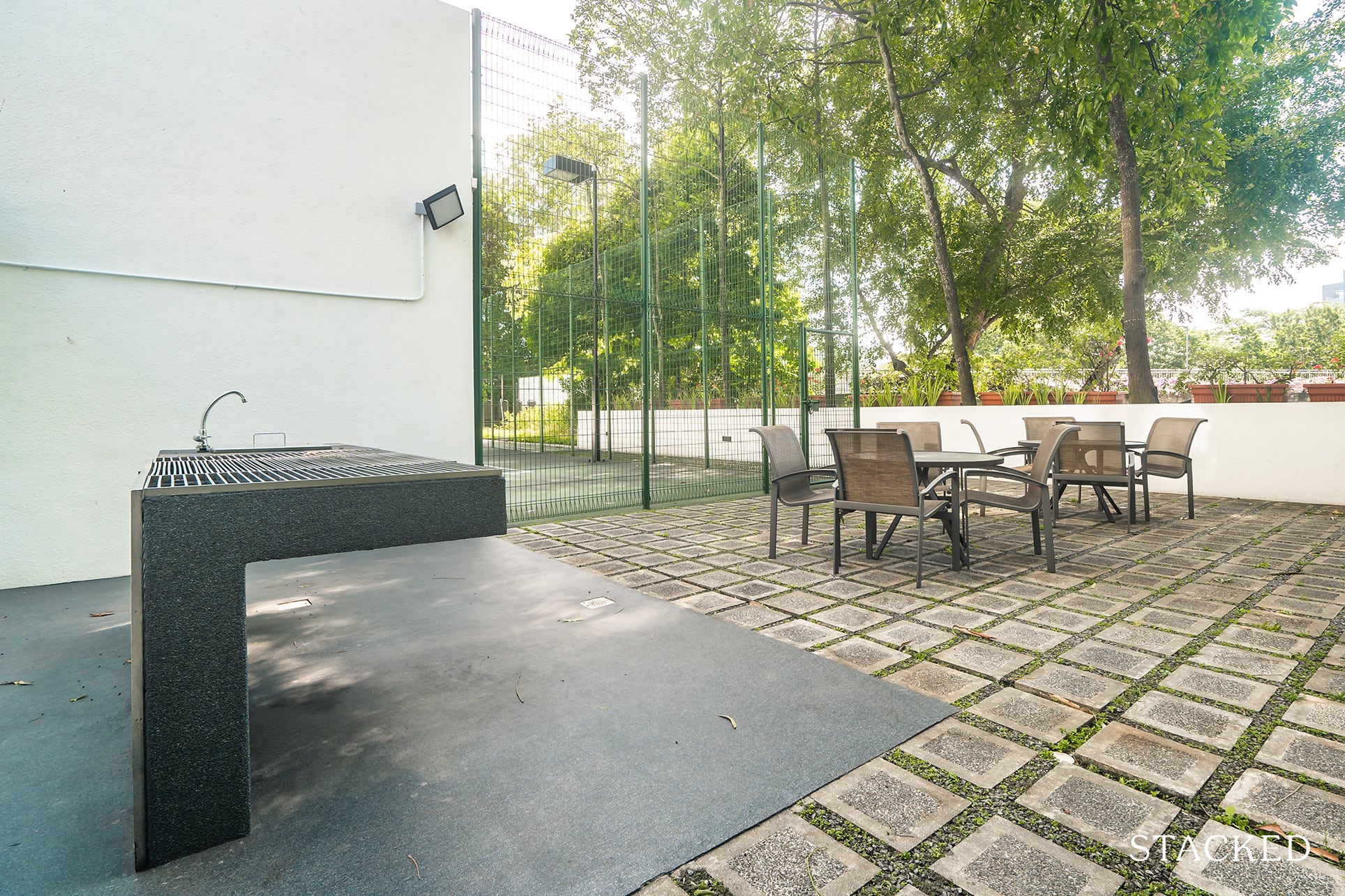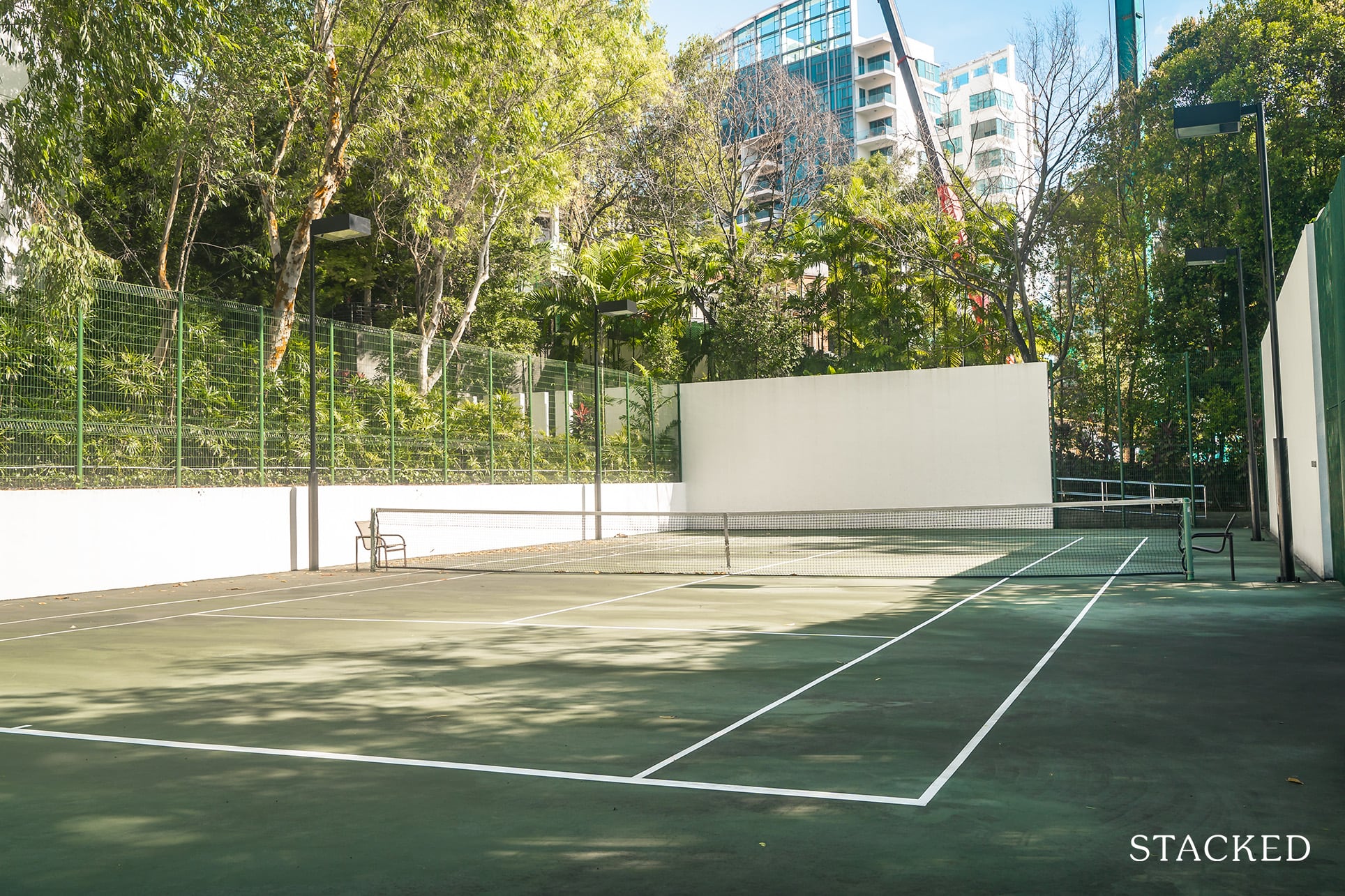 Amazingly, there is even a tennis court here. So for what I would consider a boutique-sized condominium, the Levelz actually has all the essential facilities that most people are looking for in any condominium development.
You can see from here too that the court is very well maintained for its age – it really speaks well of the management of the development.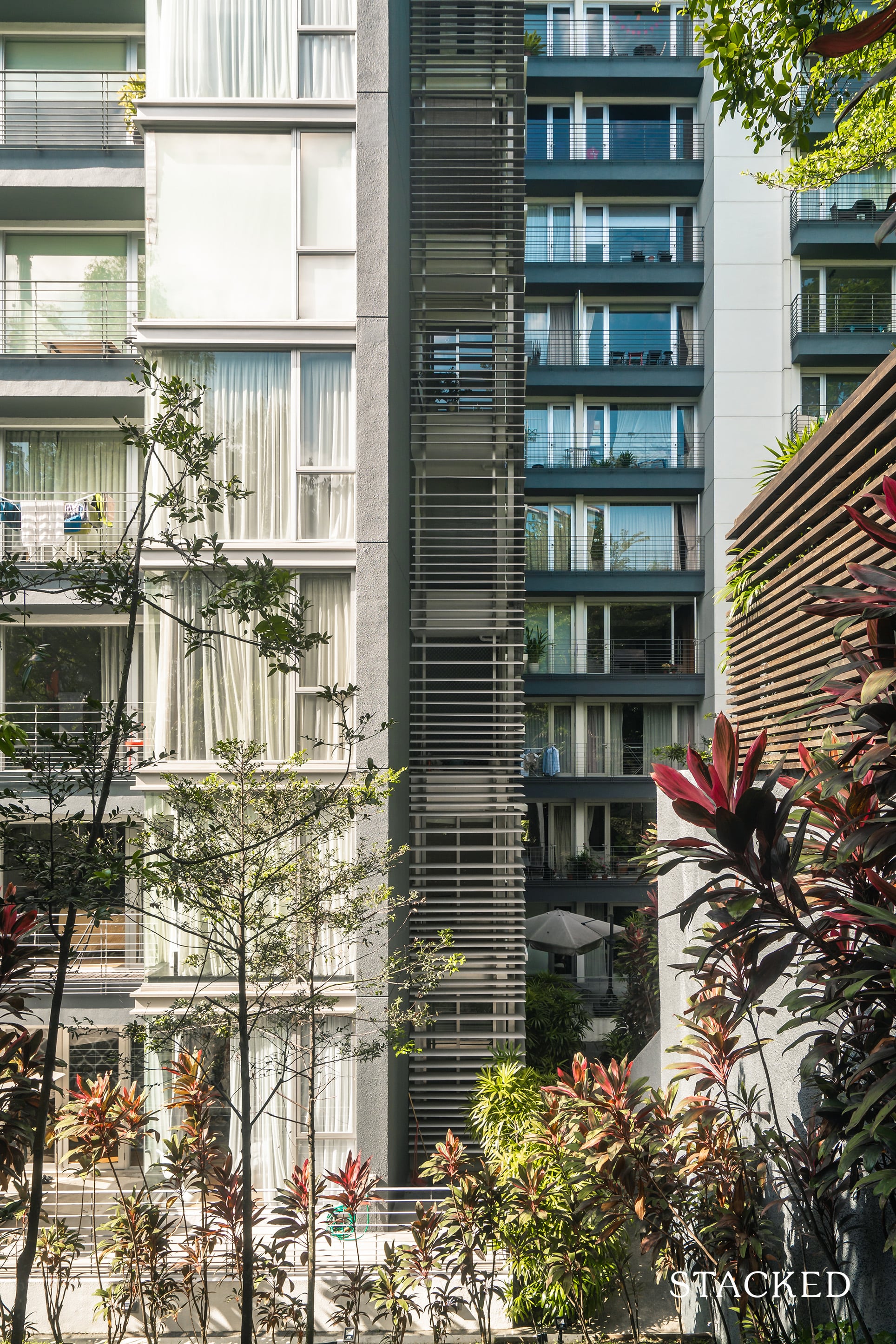 Let's just quickly touch on the design of the Levelz. Again, taking into account the age of the condo, it really looks remarkably modern still. Floor to ceiling windows, well-defined clean lines, and the grey minimalist paint job really help in keeping it look relatively young and fresh.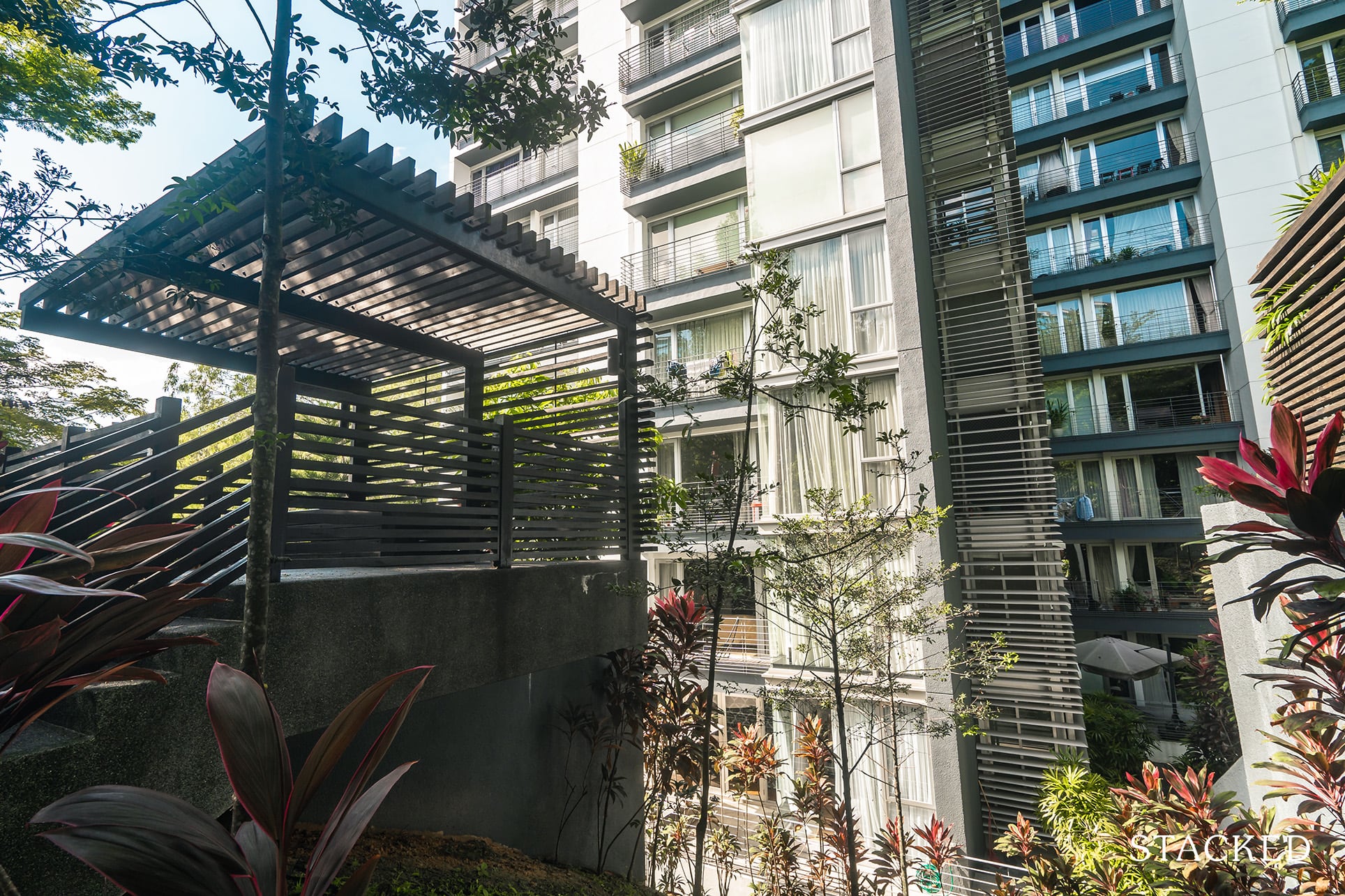 At the back of the estate lies a spa area and viewing deck. These are quite secluded – so if you need a whole lot of privacy this will be the most ideal space for you.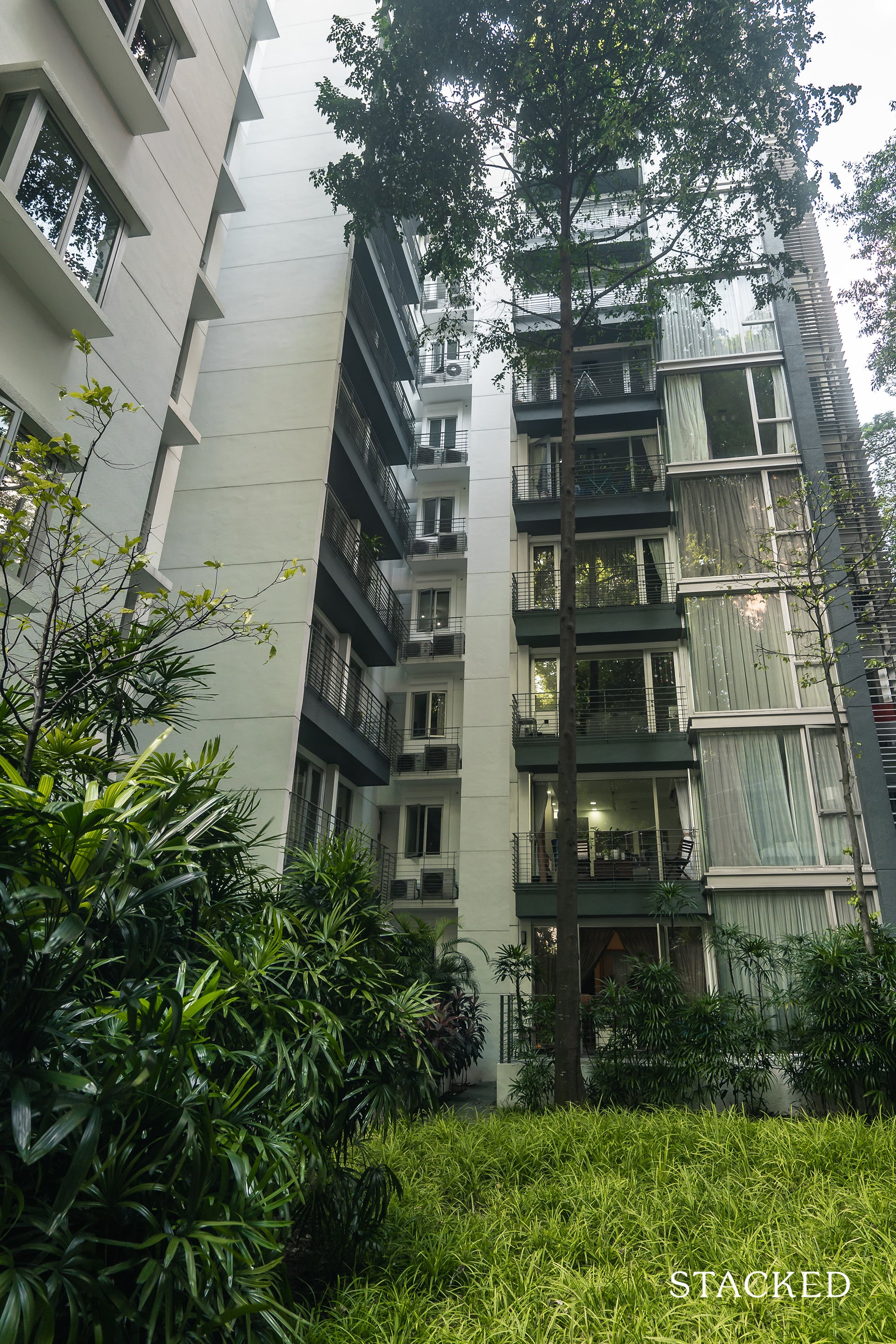 For those seeking peace and serenity, the stacks facing the back is quite the hidden retreat. Because Sutton Place is on an elevated position behind the Levelz, you actually face a very high wall instead – it's truly quite peaceful here.
The Levelz Location Review
The Levelz is located along Farrer Road – which could be a boon or a bane depending on which way you look at it.
Farrer Road is a major road connecting the PIE and AYE, so connectivity is no doubt fantastic here.
But this comes at the expense of traffic as the traffic flow can get extremely heavy during peak hours. This is especially so in the mornings, from PIE moving towards Queensway and in the evenings from Queensway back to the PIE.
Public Transport

| | | |
| --- | --- | --- |
| Bus Station | Buses Serviced | Distance From Condo (& Est. Walking Time) |
| 'Opposite Tulip Garden' | 174, 186, 93, 153, 165, 855, 961, 961C, 5N, 48 | 10m, 1-min walk |
| 'Tulip Garden' | 48, 165, 93, 174, 186, 153, 961, 961C, 855 | 200m, 3-min walk |
Closest MRT: Farrer Road MRT station – 550m, 8-min walk

One of the biggest downsides despite the central location of the Levelz is the proximity to the MRT.
Admittedly, it's not that far of a walk – but walking back from the MRT can be quite taxing as it is on an upward slope up all the way.
Furthermore, there is minimal shelter along the way so you'll always have to remember to bring your umbrella given Singapore's unpredictable weather.
It's not the safest walk either as there are multiple condos along the way – so you often have cars/taxis turning in quite abruptly and at fast speeds. It's understandable given Farrer Road's busy nature but this could be a safety concern for kids.
Finally, the Circle Line is never quite the most convenient if you work in the CBD. In fact, changing the train station at Buona Vista to get on the East West line is much faster – taking it direct is a much longer approach.
On a good note, the bus stop is right outside the Levelz itself with a multitude of buses available.
Private Transport
| | |
| --- | --- |
| Key Destinations | Distance From Condo (& Est. Peak Hour Drive Time) |
| CBD (Raffles Place) | 11.6km, 20-min drive |
| Orchard Road | 4.5km, 15-min drive |
| Suntec City | 6.8km, 20-min drive |
| Changi Airport | 24km, 35-min drive |
| Tuas Port (By 2040) | 34.2km, 45-min drive |
| Paya Lebar Quarters/Airbase (By 2030) | 14.4km, 20-min drive |
| Mediapolis (and surroundings) | 3.7km, 10-min drive |
| Mapletree Business City | 5.1km, 15-min drive |
| Tuas Checkpoint | 23.2km, 30-min drive |
| Woodlands Checkpoint | 18.3km, 30-min drive |
| Jurong Cluster (JCube) | 11.4km, 18-min drive |
| Woodlands Cluster (Causeway Point) | 18.7km, 24-min drive |
| HarbourFront Cluster (Vivo City) | 9.1km, 19-min drive |
| Punggol Cluster (Waterway Point) | 20.9km, 24-min drive |
*Note that Drive Times are calculated during Peak Hours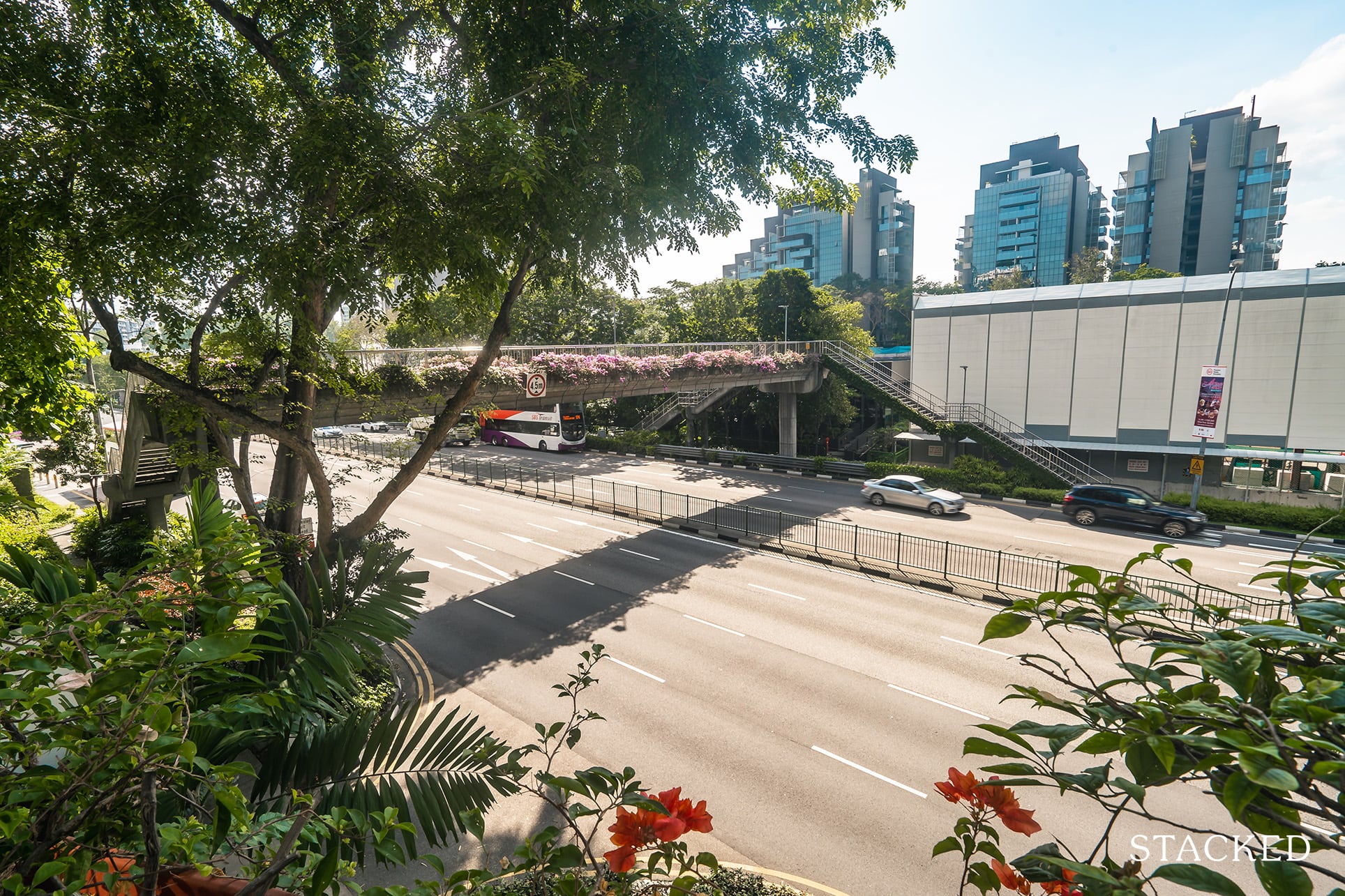 Immediate Road Exit(s): 1 exit onto Farrer Road

Summary: For those who drive, the Levelz offers incredible accessibility to central areas given the connectivity of Farrer road and to highways. During non-peak hours you can get to most central areas quite quickly by car. The biggest problem is really the traffic during peak hours – its especially bad on Monday mornings and Friday evenings. Given that there are new upcoming developments in the area (Wilshire Residences, Leedon Green, and One Holland Village Residences), the traffic flow is only going to get worse, so hopefully this is something that the relevant authorities can look at.

Groceries

| | |
| --- | --- |
| Name of Grocery Shop | Distance From Condo (& Est. Drive Time) |
| Cold Storage – Holland Village | 1.13km, 3-min drive |
| NTUC Fairprice – Coronation Plaza | 2.7km, 5-min drive |
| Cold Storage – Cluny Court | 3.7km, 5-min drive |
| FairPrice – Holland Drive | 2.2km, 5-min drive |
Schools

| | |
| --- | --- |
| Educational Institute | Distance |
| Nanyang Primary School | 0.87km |
| St Margaret's Secondary School | 0.91km |
| Anglo-Chinese School (International) | 0.96km |
| Hwa Chong Institution | 1.29km |
| Hwa Chong International School | 1.45km |
| Queensway Secondary School | 1.51km |
| New Town Primary School | 1.64km |
| Raffles Girls' Primary School | 1.77km |
| National Junior College | 1.87km |
Additional Pointers

Because of its central location along Farrer Road, the Levelz is close to both the famous Bukit Timah school cluster and the Kent Ridge area. Not to mention in its immediate vicinity – with popular schools like Nanyang Primary School and St Margaret's Secondary School. All this comes at a caveat however – you need to have a car as the walking routes aren't the safest around.

One big reason why many people like the Holland area is because of the vibe of Holland Village. It's totally unique and quite unlike anywhere else in Singapore. But the truth is that it was getting quite overcrowded and would have soon been overwhelmed with all the new developments in the area.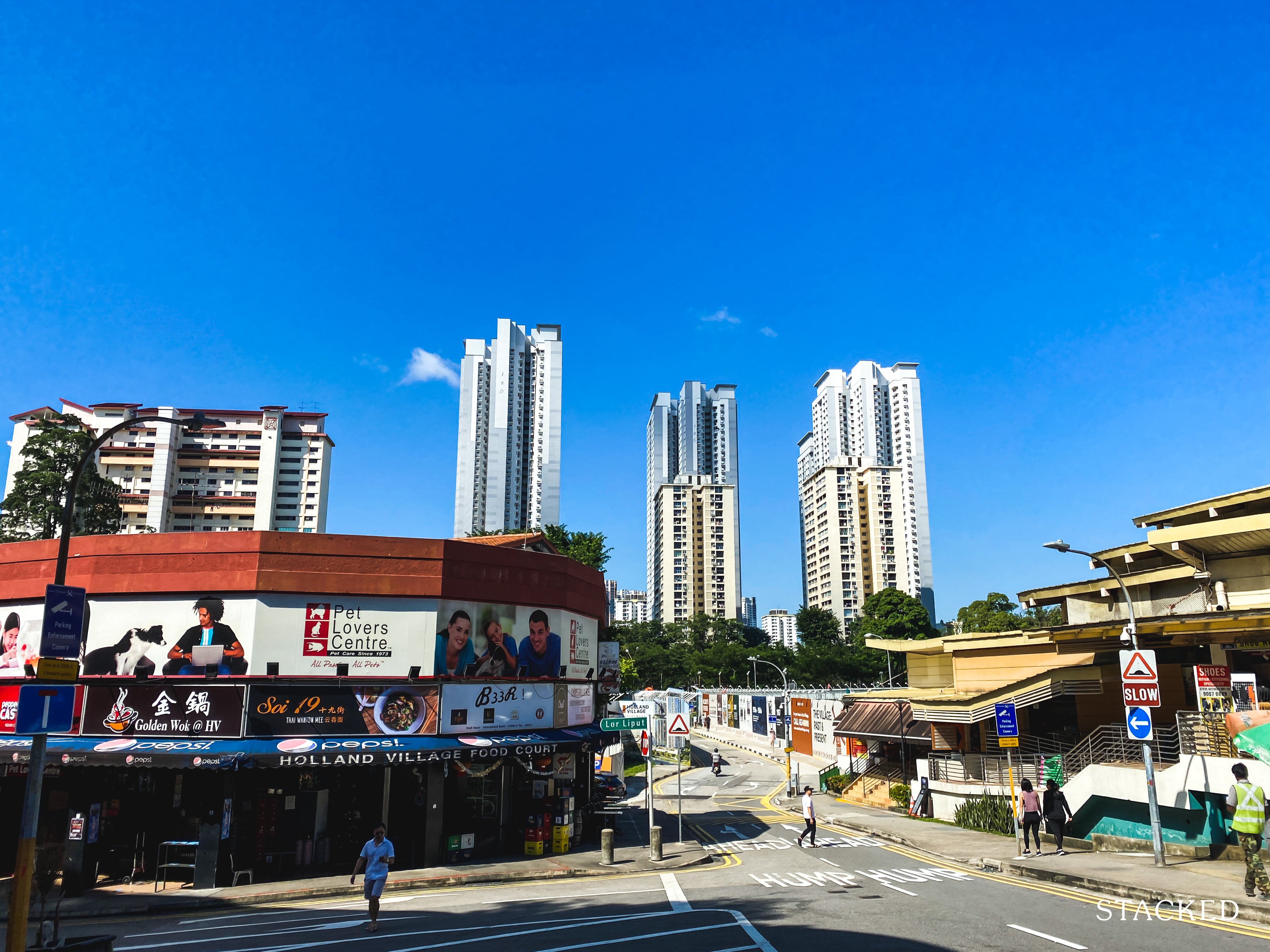 This is why the upcoming revamp with the One Holland Village is an exciting and needed one. It's a good mix of the old heritage shophouses as well as the expansion on space and shops afforded by the mixed-residential complex.

Potential Redevelopments in the Area
Because of the en bloc frenzy in 2017-18, there is a lot of construction going on in the area at the moment. Right next door is Wilshire Residences – the major contributor to construction noise during the day and on the opposite side, you have Leedon Green as well. So do note that for the next few years you'll have some disturbances during the day (depending on the stack you are at).

It's also good to be mindful that there are a lot of much older developments surrounding the Levelz. Just as an example, Spanish Village right before, Sutton Place at the back, and Sommerville Park. So you can expect at least one of these places to go in the next cycle – it'll be constant construction for some time to come.

The Levelz Development Site Review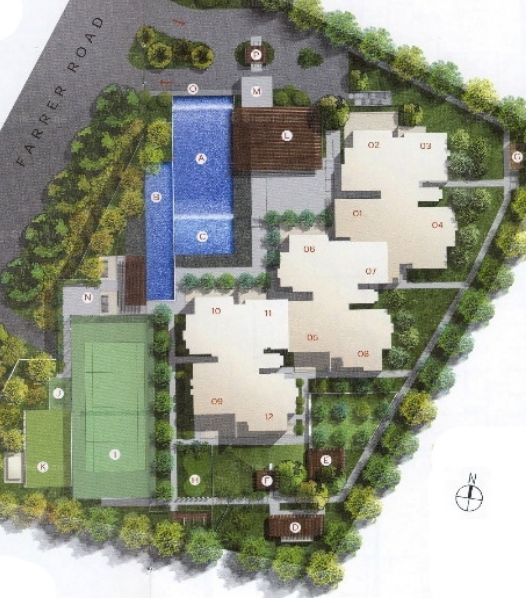 The Levelz is built on a compact sloping site of 77,360 square feet. Every inch is well utilised – judging from the fact that they managed to fit in 3 swimming pools and even a tennis court. Of course, the downside is you don't get much common space to walk around in – it can feel a tad constrained at times.
As mentioned earlier, being on Farrer Road has its advantages and disadvantages.
For one, less confident drivers might find it a bit of a challenge driving here. There aren't any obvious signs coming up from Farrer Road so it can be easy to miss – which you'll then have to make a huge round to get back home.
And because traffic on Farrer Road is fast-moving, turning out of the development can be troublesome at times too.
Lastly, the biggest bugbear is due to its positioning on Farrer Road. If you are coming back from Queensway, you can do a u-turn at Empress as a shortcut. But there are two problems here as well – and they are both related to the time of the day.
The first – doing a u-turn at Empress can be tough during lunchtime and peak hours as there is a lot of traffic that gets congested in the area.
The second – during morning and evening peak hour traffic the right turn from Empress is closed. Instead you'll have to resort to going all the way down to Serene to make a u-turn instead.
Best Stacks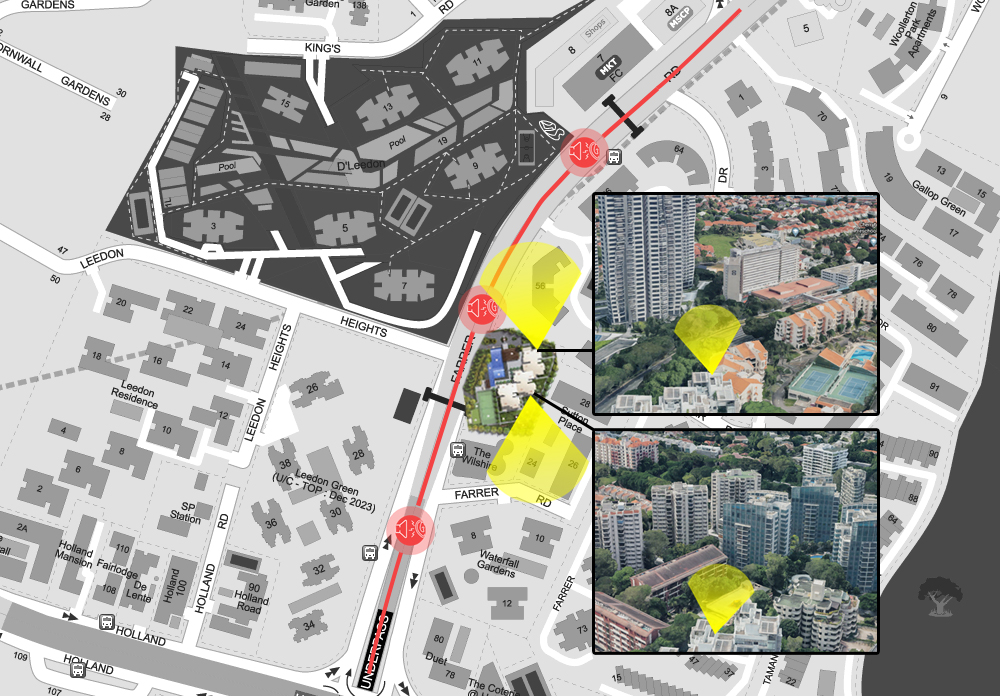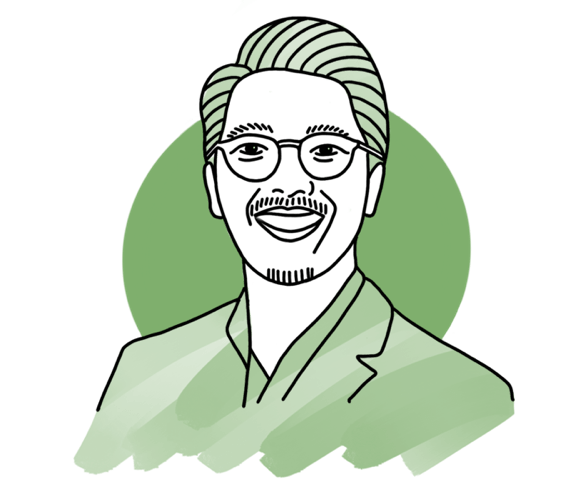 Insider Tip
"Stacks 9 and 12 currently have to deal with construction noise from Wilshire Residences. If Spanish Village en blocs in the future you can expect Stacks 2 and 3 to be affected as well."
Ryan Ong,
Real Estate Specialist
Our picks for the Levelz would be Stacks 4 and 8 as they are away from Farrer Road – so you will not have to deal with the road noise.
If you are on a high enough floor as well the view is quite decent as most of the areas are quite low lying.
Unit Mix
| | | |
| --- | --- | --- |
| Unit Type | No. Of Units | Size of Units (sqft) |
| 1-Bedroom | 42 | 743 – 784 sqft |
| 2-Bedroom | 76 | 980 – 1,335 sqft |
| Penthouse | 8 | 2,400 sqft |
It's easy to see from here the type of clientele the unit is geared towards. With almost 94% of the units either a 1 or 2 bedroom, the Levelz is really best suited for singles or couples – it really isn't the most ideal for families unless you manage to snag the penthouse units.
Which explains the number of car park lots available as many of the units here are probably tenanted.
That said, the 1 and 2 bedroom units here are actually very decently sized. If you are looking to purchase a unit here or rent this can be a worthwhile consideration as compared to D'Leedon. It's a lot more private, bigger units and not that far off in terms of facilities.
Prices for The Levelz
Price Breakdown (1st Property)
1-Bedroom
2-Bedroom
Penthouse
Price
$1,230,408
$1,655,220
$2,924,271
25% Down Payment
$307,602
$413,805
$731,068
Additional Costs
Buyer Stamp Duty
$33,816
$50,809
$101,571
Legal Fees
$2,500
$2,500
$2,500
Valuation Fees
$300
$300
$300
Stamping Fees
$500
$500
$500
Total Price
$1,267,524
$1,709,329
$3,029,142
Initial Investment Amount
$344,718
$467,914
$835,939
Return on Investment
Expected Rental Price
$3,373
$3,430
$5,130
Rental Yield
3.19%
2.41%
2.03%
Price (2nd Property)
1-Bedroom
2-Bedroom
Penthouse
Cost Without ABSD
$1,267,524
$1,709,329
$3,029,142
Plus: ABSD (12%)
$147,649
$198,626
$350,913
Total Price After ABSD
$1,415,173
$1,907,955
$3,380,054
Initial Investment Amount
$492,367
$666,540
$1,186,851
Return on Investment
Expected Rental Price
$3,373
$3,430
$5,130
Rental Yield
2.86%
2.16%
1.82%
The Levelz Price Review
| | | | | |
| --- | --- | --- | --- | --- |
| Project Name | Tenure | TOP | Average Price (PSF) | Comparison Point |
| The Levelz | Freehold | 2004 | $1,674 | |
| Sutton Place | Freehold | 1989 | $1,178 | Immediate Proximity |
| Spanish Village | Freehold | 1987 | $1,649 | Immediate Proximity |
| Gallop Gables | Freehold | 1997 | $1,721 | Immediate Proximity |
| Gallop Green | Freehold | 2002 | $1,814 | Immediate Proximity |
| Leedon Residence | Freehold | 2015 | $2,256 | Immediate Proximity |
| Pollen & Bleu | 99 years | 2016 | $1,928 | Immediate Proximity |
| Sommerville Park | Freehold | 1985 | $1,682 | Immediate Proximity |
| Wilshire Residences | Freehold | 2023 | $2,453 | Immediate Proximity |
| D'Leedon | 99 years | 2014 | $1,575 | Immediate Proximity |
| Waterfall Gardens | Freehold | 2010 | $1,776 | Immediate Proximity/Similar Age |
Now if you were to look at the condos in the immediate vicinity, there's a good mix of really old developments, newish projects and new launches too.
In terms of age, the Levelz pops up somewhere in the middle. It's neither old enough that it would be considered to en bloc any time soon nor is it appealing to those who are really after new development.
But if you were to compare in terms of PSF, the price point of the Levelz is actually quite reasonable given that its immediate neighbour, the Spanish Village is much older and commanding very similar prices.
In fact, older developments like Gallop Gables, Gallop Green, and Sommerville Park are all transacting at higher PSF prices as well. Of course, you'd have to take into account the much bigger land sizes these are sitting on – so higher potential for en bloc. But if you are looking for a place to stay in the area and have a short term horizon, the prices here are quite reasonable. Especially since the unit sizes are smaller, so the quantum is palatable.
Appreciation Analysis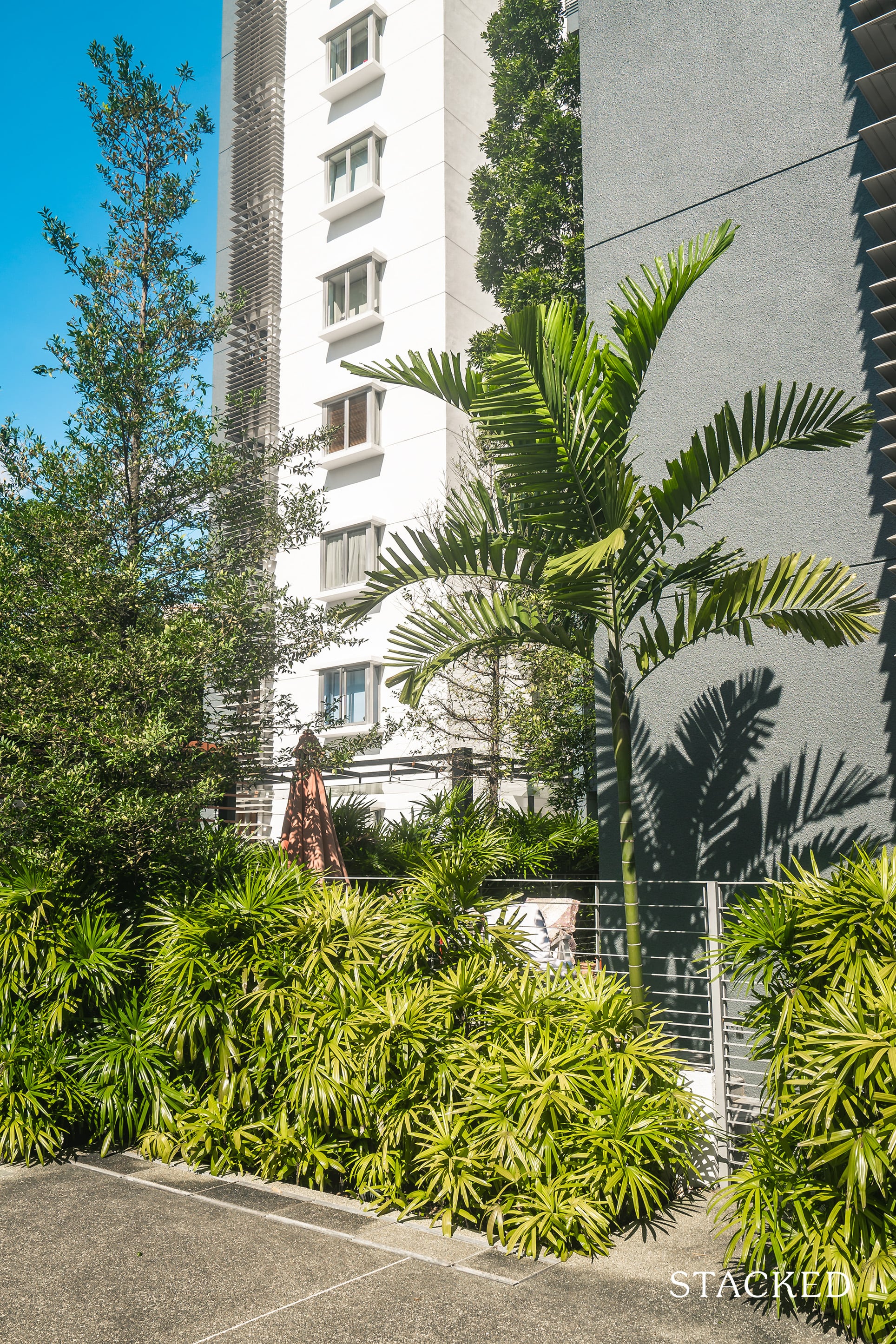 Since its launch in 2001, the Levelz has appreciated from $829 PSF to its current average of $1,674 PSF.
But that is all really through the growing economy and property market since. The Holland area is a mature estate – with the biggest additions from the past few years being the introduction of the Circle Line as well as the upcoming One Holland Village development.
However, because of its position from its launch as more of an investment rather than own stay development – it is a different dynamic that you have to consider.
The majority of those who purchased a unit here in the early years have tenanted it out, and since then have been collecting rental income. Because of that, it is a lot easier for these investors to let go of their units at current or even slightly below market prices – because they've already mostly made it back.
Contrast this to a more homeowner oriented development, where they are more likely to hold on for better prices in order to upgrade or move.
Although it must be said, when all the new launches in the area (Wilshire Residences, Leedon Green) are up in a few years – these will definitely push prices in its surroundings up too. And as mentioned earlier, because there are so many older developments in its vicinity, there is still potential there in more redevelopments in the future.
Our Take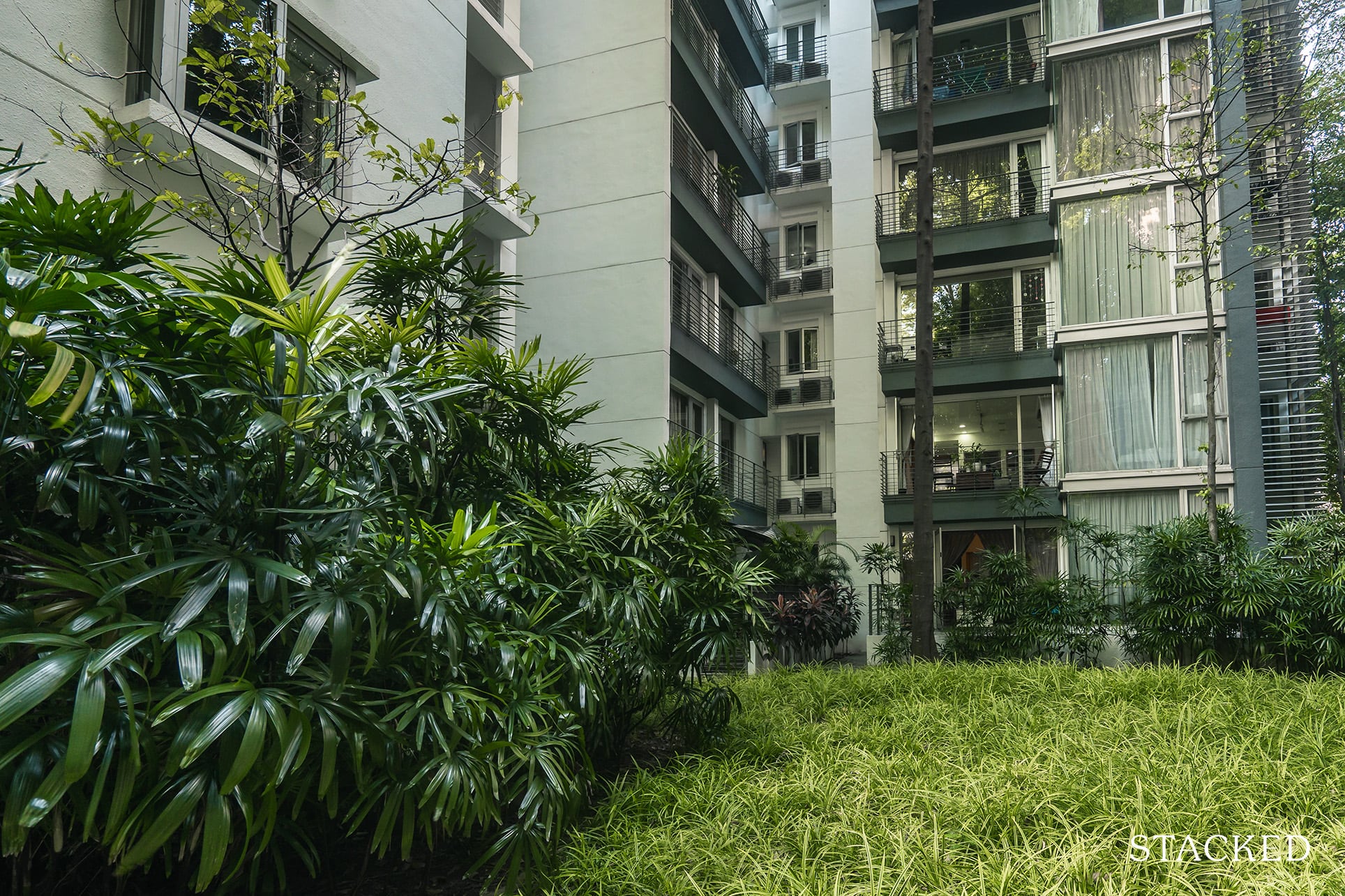 The appeal of the Levelz is quite straightforward – it's a great condo to consider if you want the facilities and the convenience of a D10 address at a reasonable price point.
Its modern facade and general upkeep of its estate are wonderful plus points which will appeal to any working single or young couple.
It isn't for everyone though – big families and those with young children will probably want to stay away. Despite the addition of a kids pool, the lack of common areas and the general safety aspects of walking along Farrer Road are good enough reasons to look elsewhere.
What this means for you
You might like The Levelz if you:
• Are looking for an affordable PSF:Comparatively to its surrounding neighbours, the PSF that the Levelz currently commands is actually relatively affordable for the area.
• Require full facilities:Even though it is quite a small development, there are all the usual facilities that most people would be after. You get the best of both worlds here – fewer crowds yet full enjoyment.
You might not like The Levelz if you:
• Do not drive:Unfortunately, the proximity to the MRT is not the best. The location along Farrer Road isn't the most conducive for walking either.
• Require big units:Unless you are willing to plunge for the penthouse units, the units at the Levelz are all on the small side – not ideal for large families at all.
End of Review