Commentary
The First New Launch In 14 Years In Ulu Pandan: Pinetree Hill And What You Need To Know
Ryan J
June 21, 2023

6

min read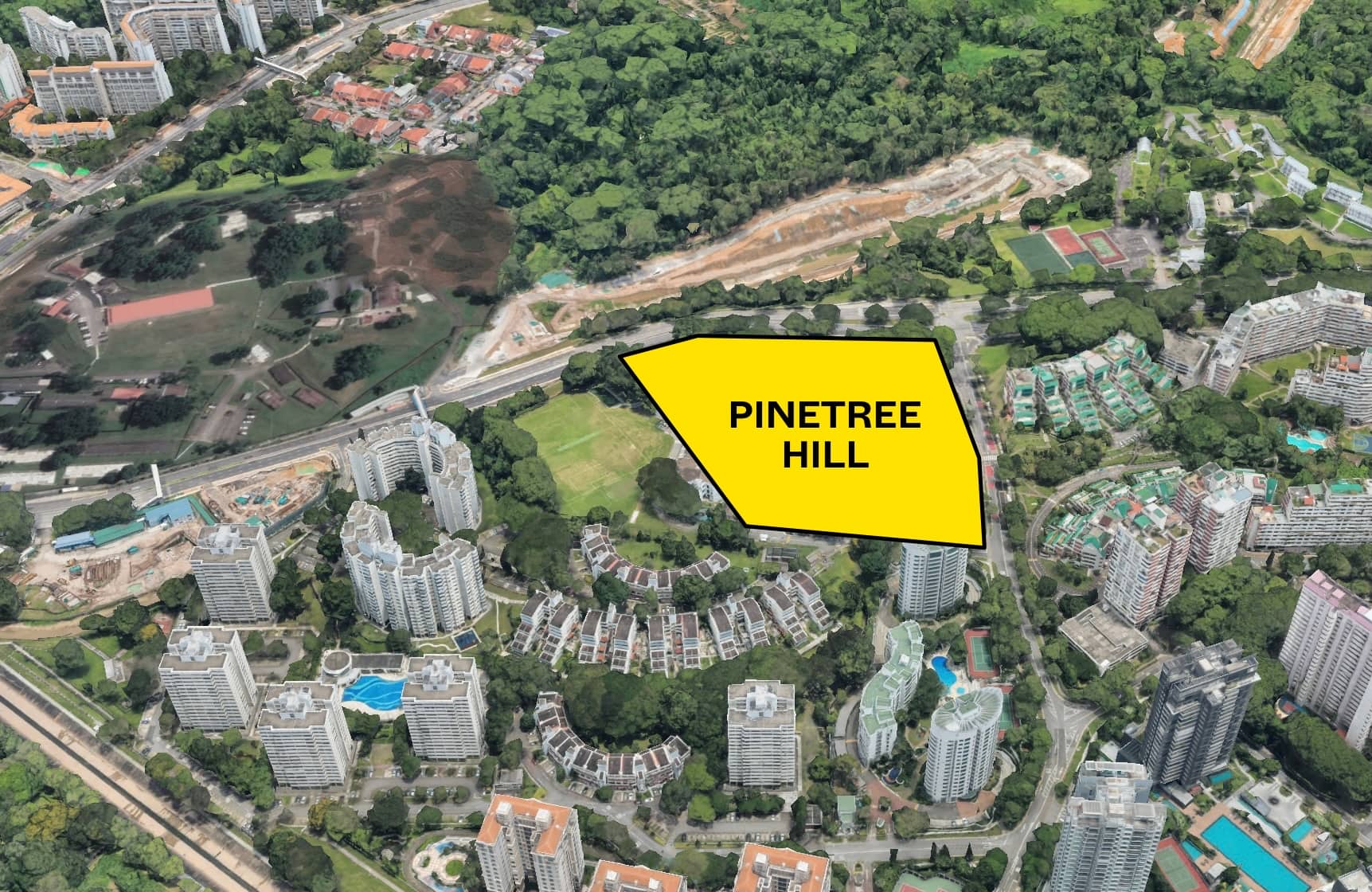 6
min read
Pinetree Hill will be an interesting launch to note, as it's a little less in the limelight because Ulu Pandan isn't traditionally an area that will pop into mind for buyers. But it's been apparently 14 years since there was last a new launch in the vicinity, and the success of The Reserve Residences (which is quite nearby) could see some buyers look a little further away.
Developer UOL has also been on a successful spree, with their recent launches such as Clavon, Watergardens at Canberra, and AMO Residence all having done well over launch weekend.
This particular Pine Grove GLS site was also surprisingly hotly contested:
Bids received for GLS Land Parcel at Pine Grove (Parcel A)
Bidders
Name of tenderer
Bid price
Bid price ($ psf per plot ratio)
1
UOL Group and Singapore Land Group
671,500,800.00
1,318.26
2
Allgreen Properties
671,500,000.00
1,318.26
3
Chip Eng Seng Corp, SingHaiyi Group and KSH Holdings
623,100,000.00
1,223.24
4
Sim Lian Group
555,800,000.00
1,091.12
5
City Developments Ltd, Hong Leong Holdings Realty and TID
555,222,000.00
1,089.99
Talk about the bids being close, with the difference between the eventual winners UOL and Singapore Land Group and second place Allgreen just a mere $800! There was also a healthy 5 total bids from local developers, which does show a keen interest in the area. As we approach the preview of Pinetree Hill on the 1st of July, let's take a look at what we know so far:
Highlights:
Further things to note:
Not the most accessible new launch condo
Need to travel out for shopping and dining
Further redevelopment in the area in the future
1. Situated in the Mt. Sinai low-density enclave
Pinetree Hill is in a low-density area, mostly surrounded by older condos like Pine Grove and Pandan Valley, as well as the landed enclave at Mt. Sinai. That means there's less in the way of noise or traffic, and the developer even made it a point to build the condo on elevated land (about four to six metres higher than the nearby roads).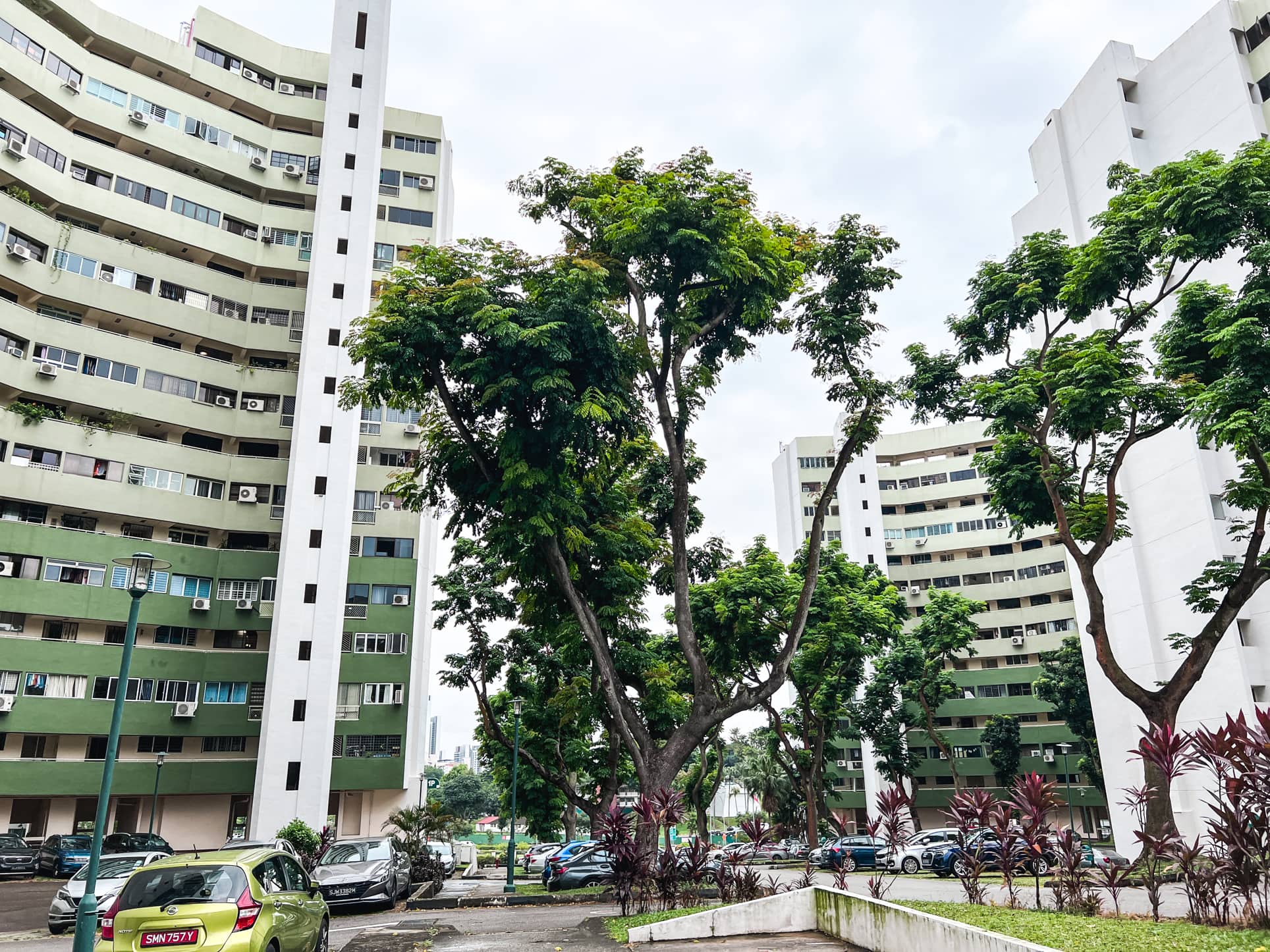 Because it's a low-density area, there's a lot of room for greenery, which is what you'd expect from a condo in this neck of the woods. In this case, residents have good walking access to the Ulu Pandan Park Connector, which runs alongside the Sungei Ulu Pandan, all the way up to Pandan Reservoir.
If you cycle, you're also a short 10-minute bike ride away from Clementi Forest, which is a hiking spot famous for its elevated walk and Insta-worthy abandoned rail line.
Essentially, you're trading the presence of malls and MRT stations nearby, for a bit more of mother nature (and a better view of the greenery).
It's also got just 520 units on a land size of 242,565 sq. ft. which certainly qualifies to be more on the lower density side of things. Recent UOL projects like Clavon housed 640 units on a smaller 178,064 sq. ft. plot so you will definitely feel the benefits here.
2. Much younger than surrounding projects
It's been a long time since a private property launched around the Mt. Sinai area. Agents have given us different numbers, of between eight and 14 years since the last condo in the vicinity.
In either case, the surrounding resale properties are very much older. Pandan Valley, for example, is one of the oldest condos in Singapore and dates back to the '70s. The nearby Astor Green dates back to 1995, while Pine Grove goes all the way back to 1994.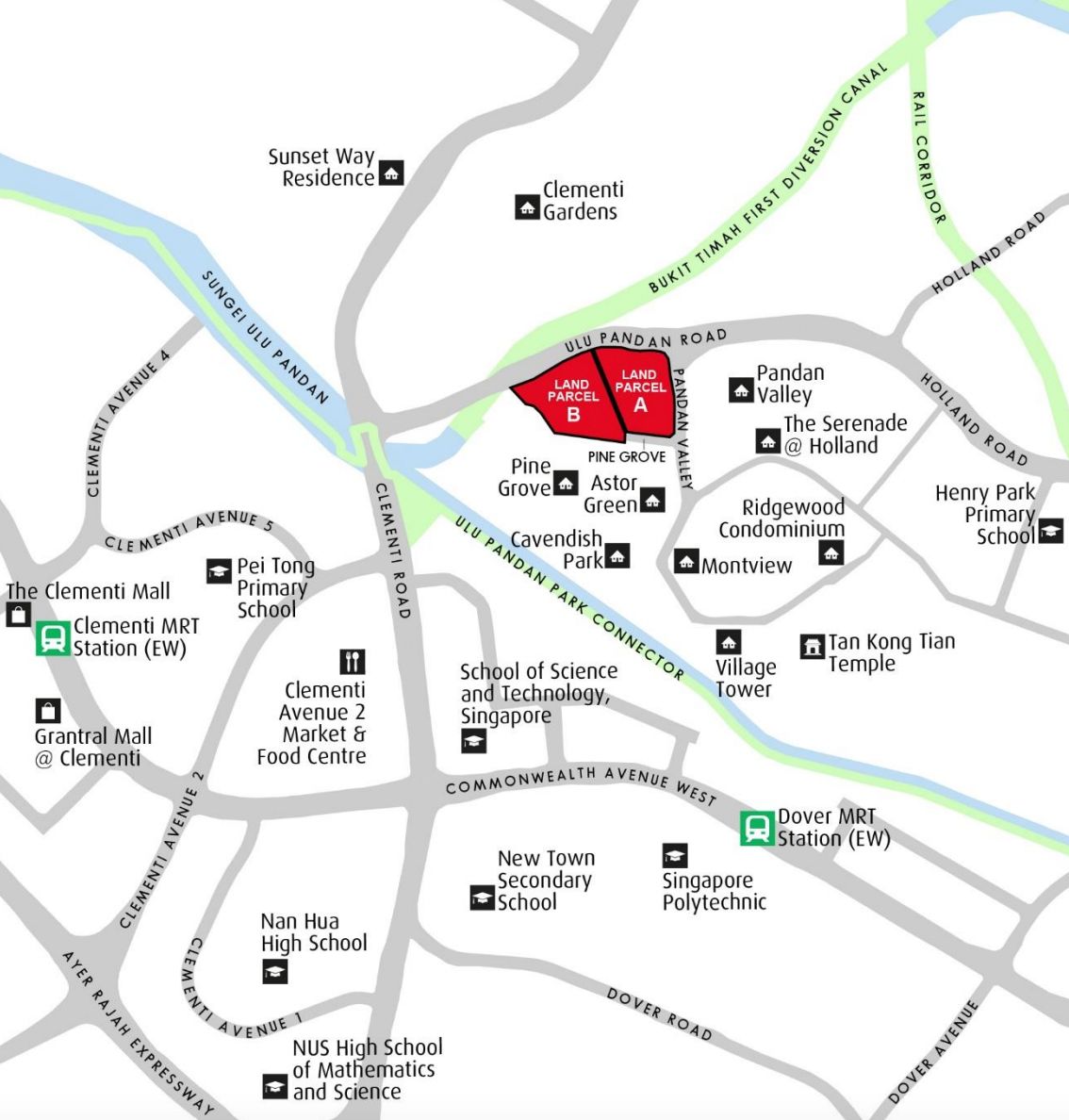 This age difference helps Pinetree Hill to stand out in a positive way, as the facilities will be much newer and better maintained in the long run. This will matter to landlords too, as tenants in a high-rent area like Bukit Timah tend to be affluent; most of them won't feel the need to suffer older amenities.
As mentioned in the introduction, the competition for this GLS site was very keen. The next bid from Allgreen was just $800 apart, so it's very likely that we would see strong competition for the parcel B plot just next door (also depending on how Pinetree Hill is received). We may probably also see a good attempt from UOL for this next plot, which would be similar to what played out with Clavon and Clement Canopy.
3. Close to Dover (Singapore Polytechnic)
In our opinion, the distance to Dover MRT is too far to be considered a comfortable walk, despite what brochures may claim (cycling is viable though, we estimate around six minutes bike ride).
In any case, Singapore Polytechnic – which is next to Dover MRT – is a rather short drive away. You can get there in roughly six minutes, under most traffic conditions; and there are few (newer) condos that can claim such good proximity.
There will be the addition of Maju MRT station on the Cross Island Line in the future (it's located near Sunset Way), but it's hard to say how far this walk would be, depending on the future redevelopment of Clementi Forest.
4. Halfway between Clementi and Bukit Timah
Clementi is known for being a well-developed hub of amenities; a reputation that has only solidified since the completion of Clementi Mall a few years back. On the other hand, Bukit Timah is better known for its greenery.
Pinetree Hill is positioned as a "best of both worlds" project, having equal access to both Clementi and Bukit Timah. It is less than a 10-minute drive to Clementi Mall, for instance, while also being a seven-minute drive to Bukit Timah Nature Reserve.
It is closer to the greenery than to the day-to-day amenities though, in our opinion. And it's best if you drive to really feel the "best of both neighbourhoods" effect.
5. Close to good schools
The good news is that Henry Park Primary and Pei Tong Primary appear to be within the one-kilometre Home School Distance. For Henry Park, we would check the postal code carefully on One Map, as it appears to be barely within the one-kilometre range.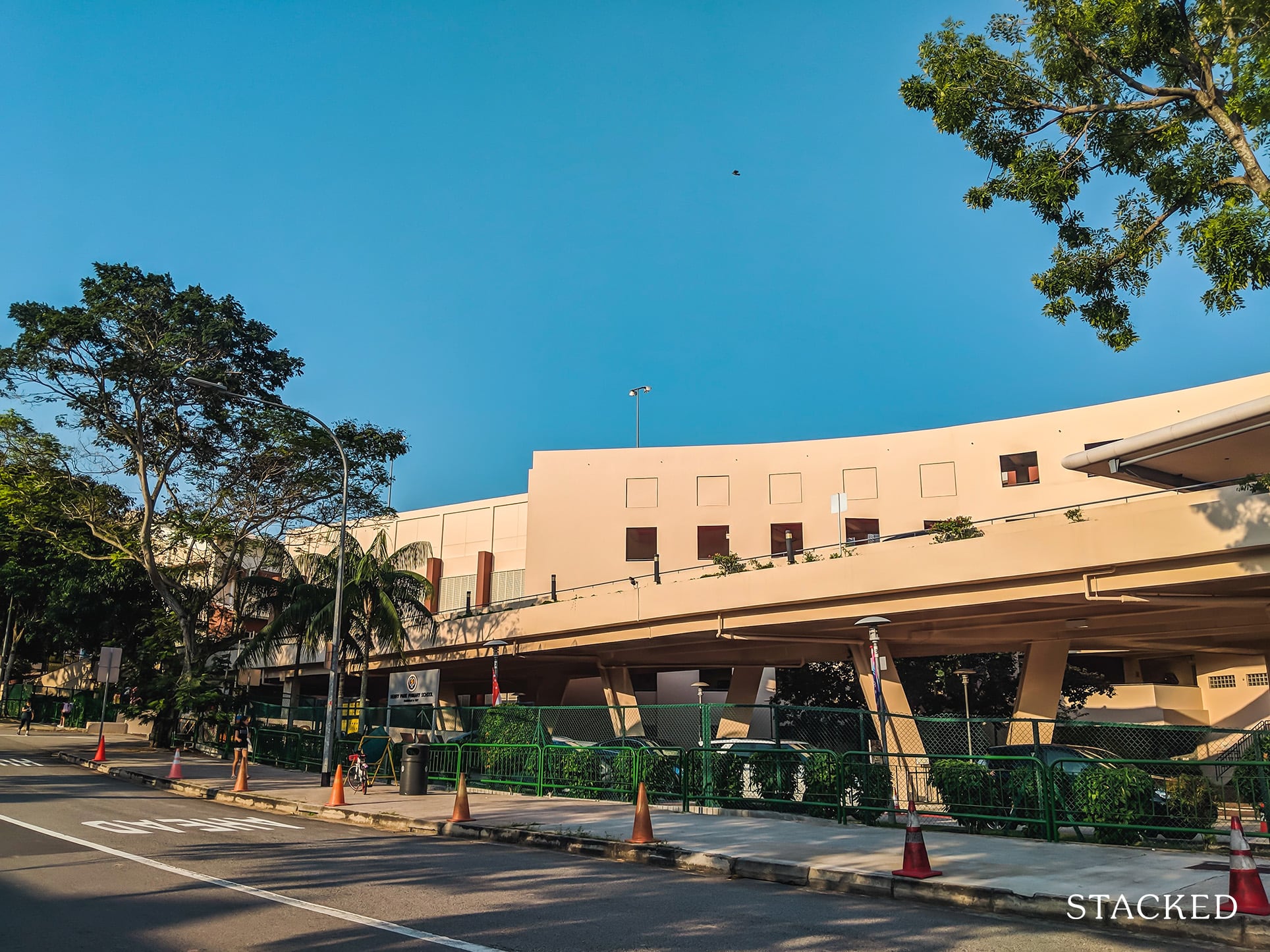 There are also further options within the less useful two-kilometre range, this includes popular choices like Methodist Girls School, Nan Hua Primary, and Pei Hwa Presbytarian School.
For parents with an eye for further education, there are many options such as Anglo Chinese School (Independent), and Fairfield being a short drive away. Tertiary options too like Ngee Ann Polytechnic and Singapore Polytechnic are close by.
Further things to note:
1. Not the most accessible new-launch condo
Calling Dover MRT close is, again, a bit of a stretch. This condo really is best for those who drive or take the bus.
This is somewhat mitigated in the first year, as the condo will supposedly provide a shuttle service to Holland V and Buona Vista; but after that, we suppose it's down to the management on whether the shuttle keeps going.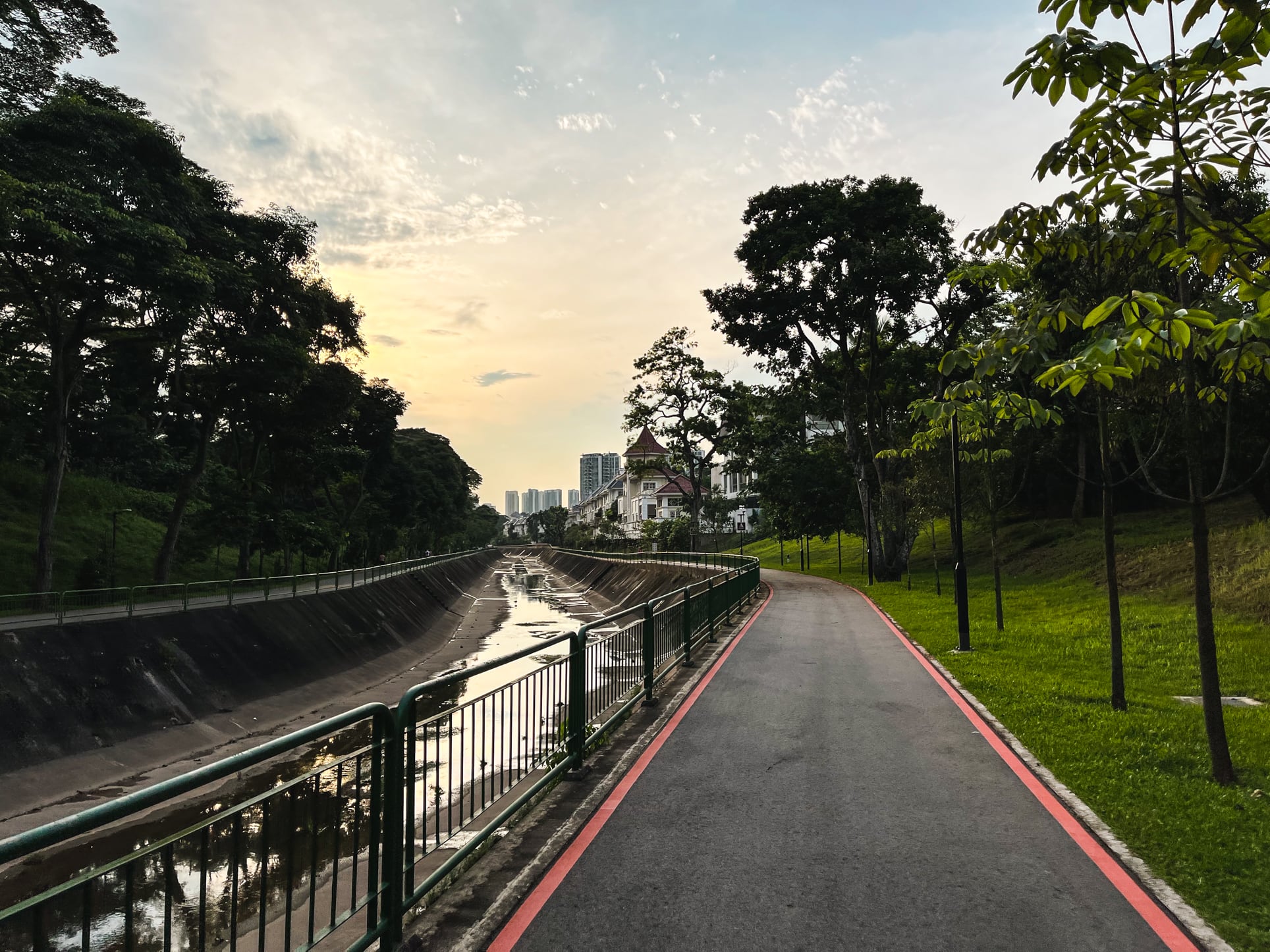 This is a bit of an expected trade-off though, when you consider that people who love greenery mostly don't want to be near big malls or noisy MRT tracks.
2. Need to travel out for shopping and dining
Again, we see the trade-off for being in a high-density area. Pinetree Hill is in a peaceful enclave, distanced from the noise and haste of the city – but that also means you must travel out for most major retail, dining, and entertainment.
With Clementi Mall and Star Vista being less than a 10-minute drive away, this isn't too huge a drawback. But if you're the sort who expects to walk to a supermarket, movie, etc. in a few minutes, this may not be your favourite location.
3. Further redevelopment in the area in the future
This comes in the form of the Pine Grove GLS parcel B site, which can be both a pro or a con depending on how you look at it. As mentioned earlier, this site will likely be sold at a higher price (although this would be influenced by the success of Pinetree Hill). There are also lots of plots coming up in the area according to the URA Master Plan, which should bode well in general.
Read this next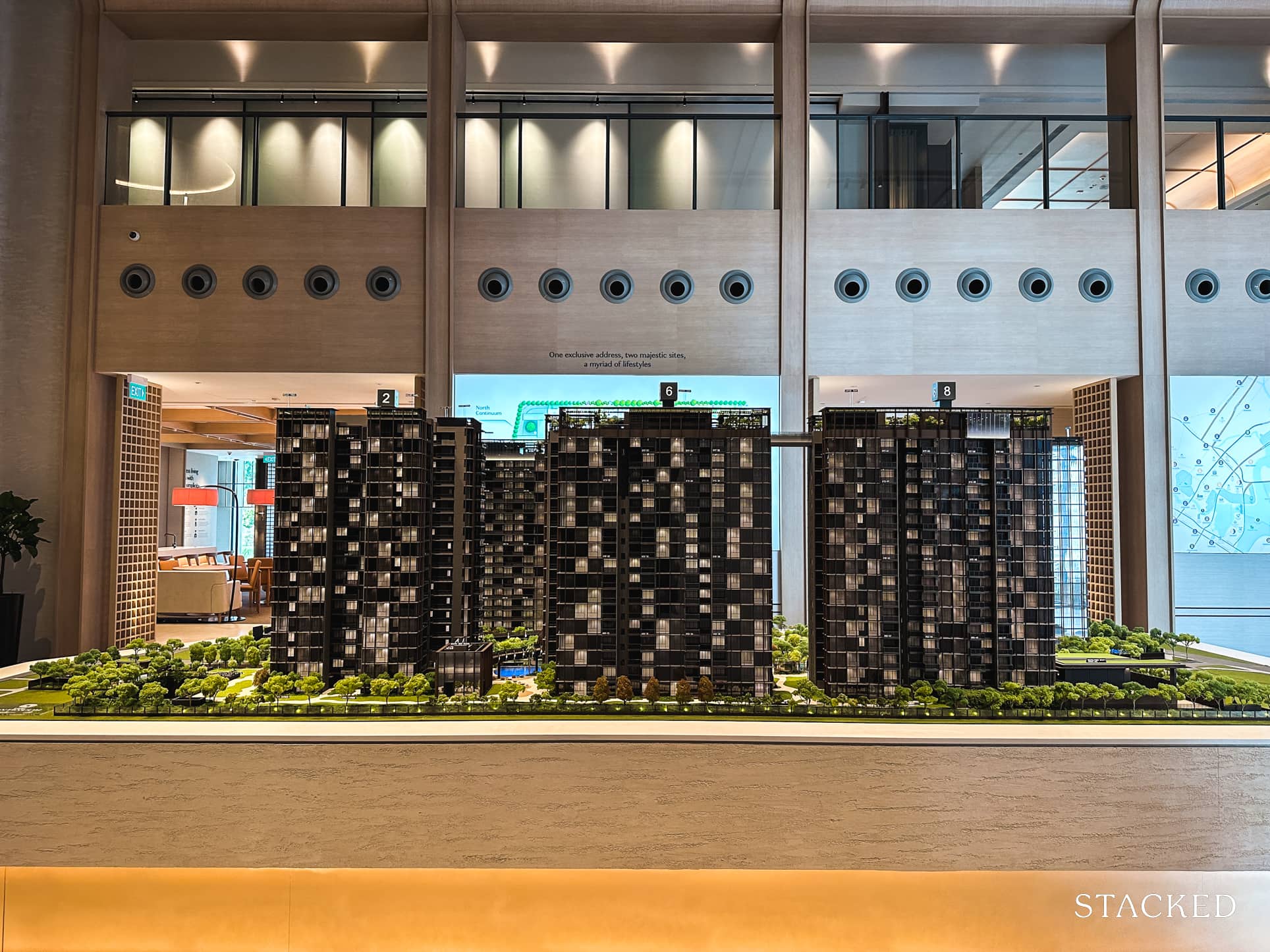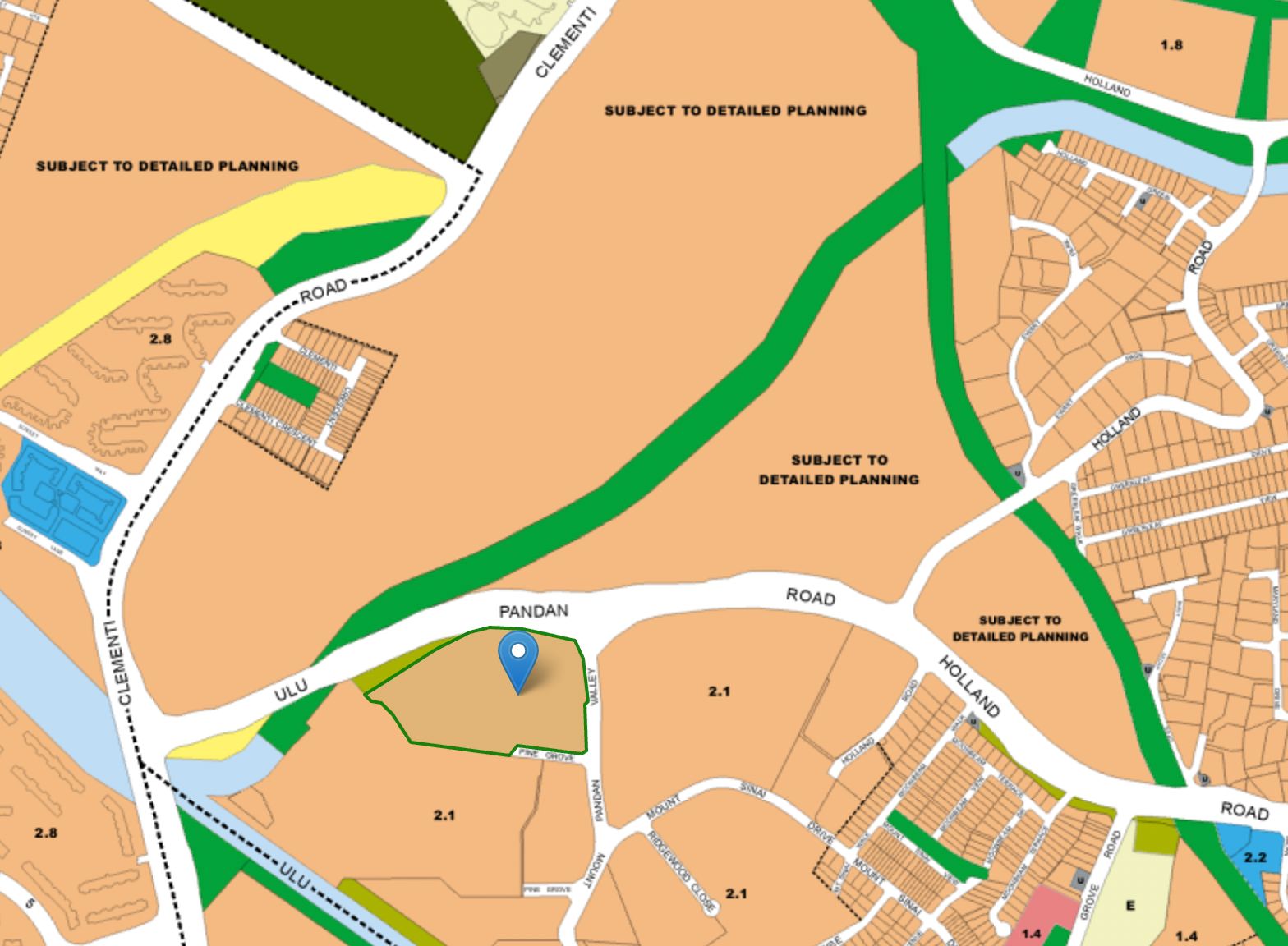 However, this will come at some inconvenience to residents in the future, as the construction noise will likely persist for some time. Also do note, the current views over Clementi Forest will not be around forever, as these areas are slated for redevelopment into residential plots.
Keep an eye out for our in-depth reviews to come
We'll follow this up with more in-depth reviews, with a breakdown of the interiors as well. Follow us on Stacked for that, and for insights into the current property market.