Property Stories

A First-Time Homebuyer's Journey: Review Of Waterview Condo + Bedok Reservoir x Tampines Quarry
TJ
September 23, 2021

11

min read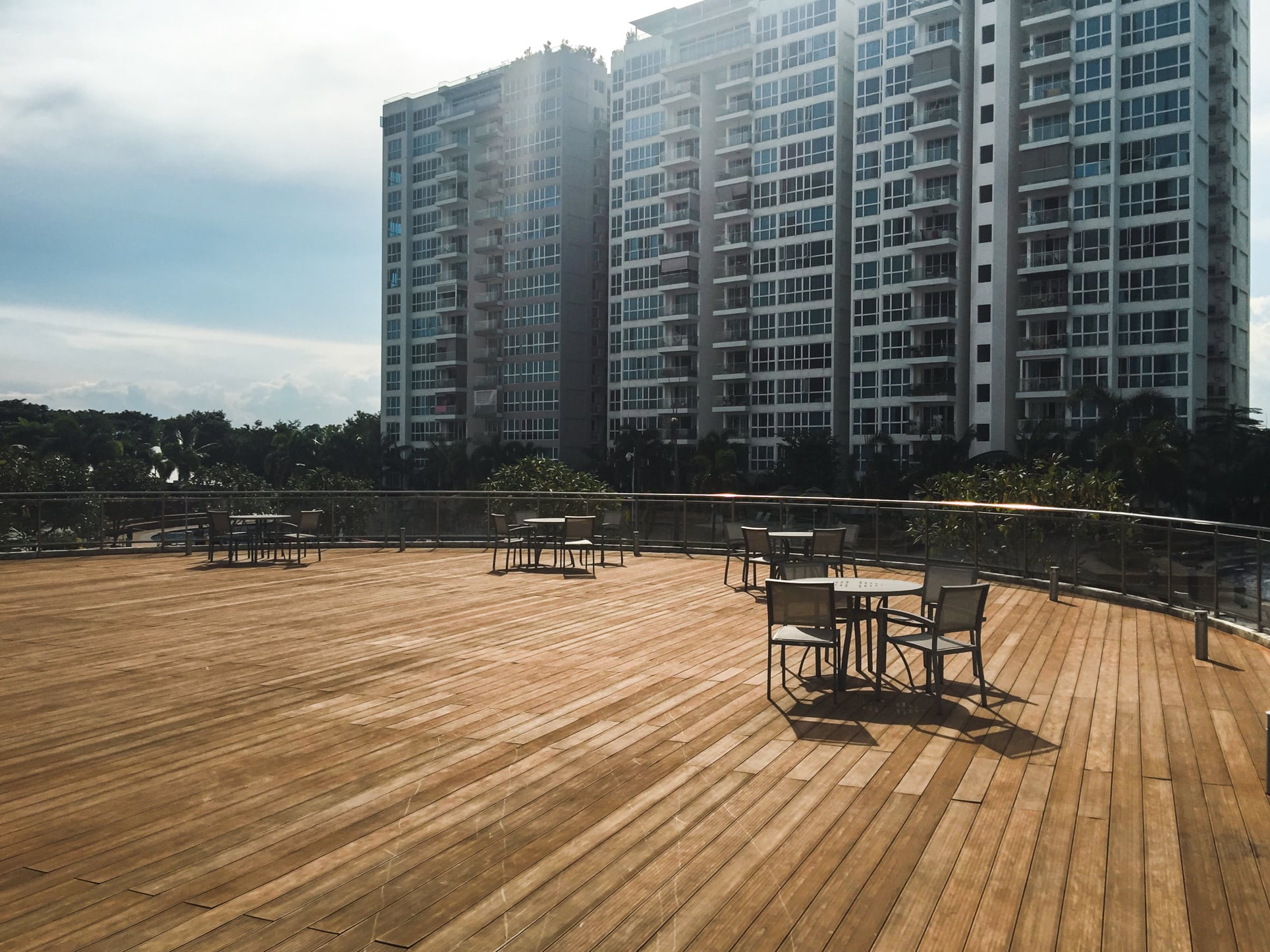 Last week, I started my journey in search of the best affordable waterfront development in Singapore with a viewing at Waterfront Isle (boasting lovely facilities and sweeping views of Bedok Reservoir). As you can probably tell so far, I'm the sort that will leave no stone unturned in my bid to find my first home. So, it's back to Bedok Reservoir, and this week, I decided to pop over to my second spot (where Bedok Reservoir meets Tampines Avenue 10) to see how the developments there compare to Waterfront Isle and its neighbours. There are 3 developments here with Bedok Reservoir Views:
Waterview (condo)
The Tropica (condo)
Temasek Green (HDB)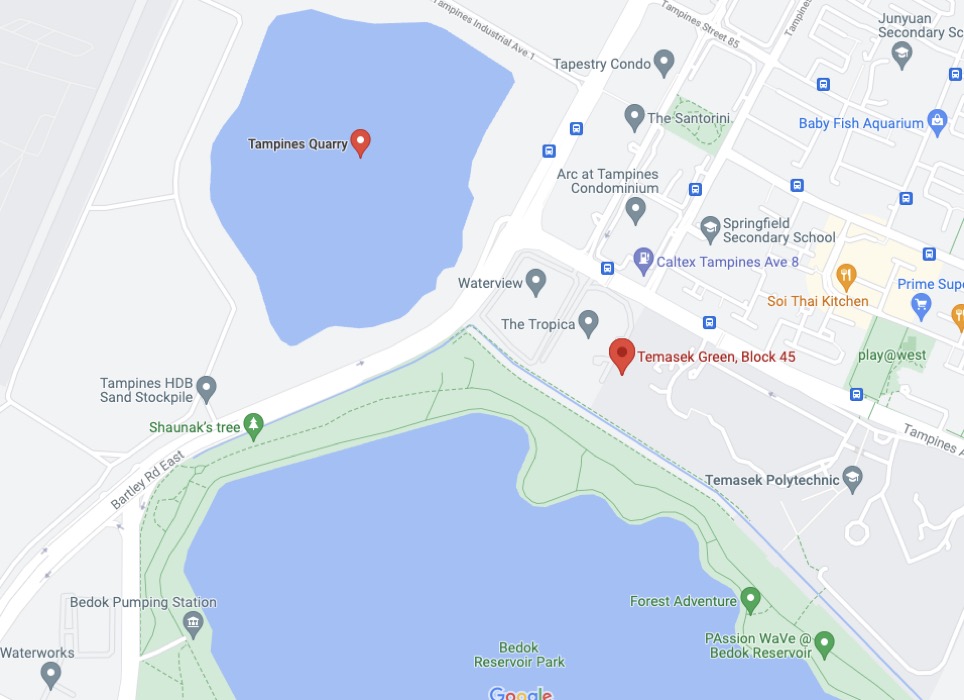 Note: there are also developments next to Waterview which overlook the waters of Tampines Quarry – however, as these do not have views of Bedok Reservoir, I don't go into detail here. 
I was pretty excited to visit Waterview, as it has 2 water views to choose from (hence the name!): that of Tampines Quarry or Bedok Reservoir. As there were no units with unblocked water views at the time of writing (as well as no sky terrace), I wasn't able to get a photo of the water views from the development. If you're curious, you can check out the photos of this recently-sold unit which fronts Tampines Quarry.
Personally, I prefer the units with the view of Bedok Reservoir as there is no road separation (i.e. no road noise). In comparison, there is quite a large road between Waterview and Tampines Quarry – you can see it in the video – so those units may experience some noise pollution. Sadly, despite its prime spot right next to Bedok Reservoir, there is no direct access: you will need to exit the unit, walk along the road then enter Bedok Reservoir via the car park (about a 5-minute walk).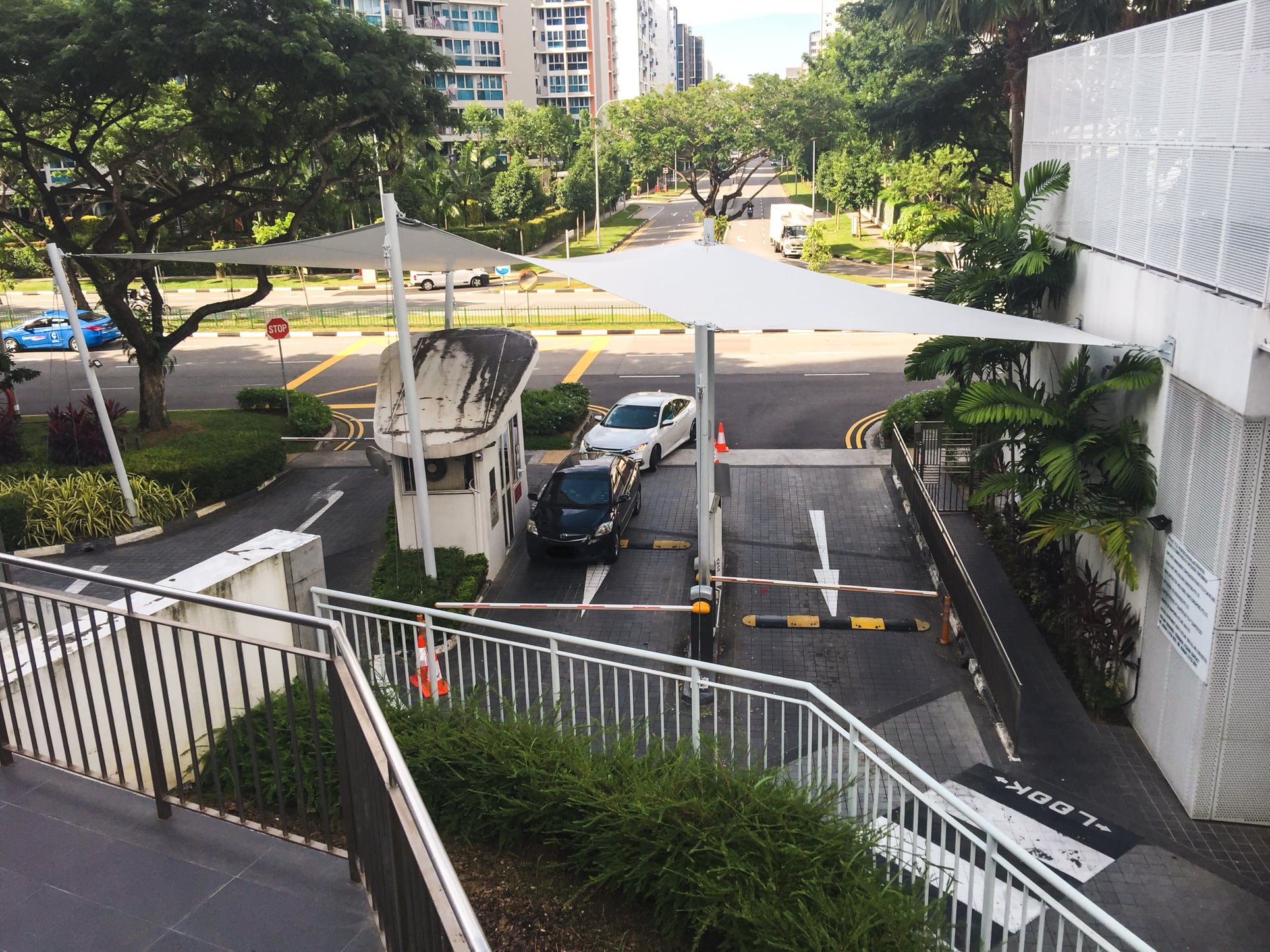 On the plus side, the condo entrance is well-designed – it has large separate car lanes for visitors and residents which are spacious enough to make turning in no hassle. (Residents won't have to wait for visitors to clear security to enter their home.)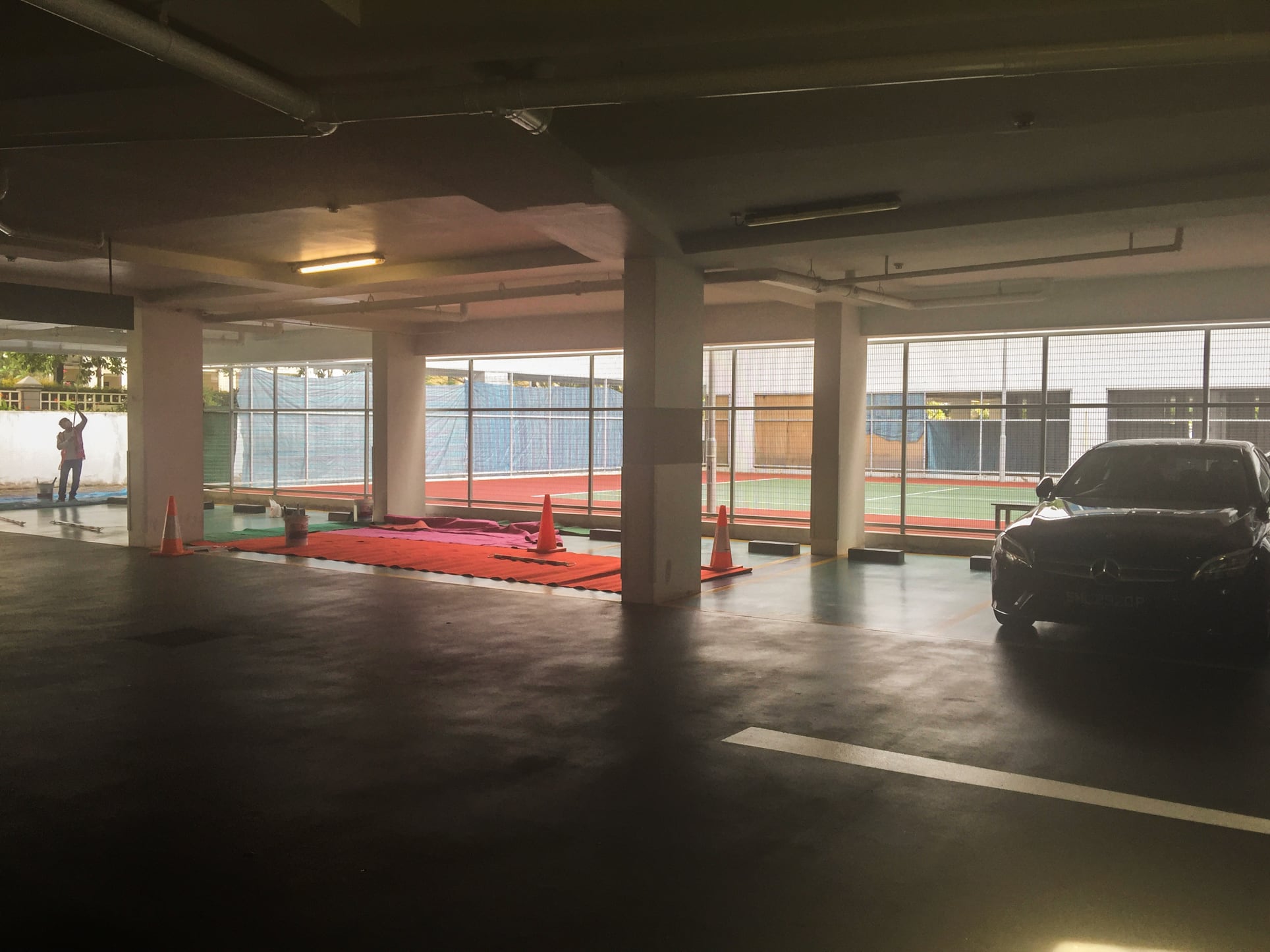 On the flip side, I wasn't a fan of the car park. Unlike most condos, Waterview doesn't have basement parking. Instead, the (covered) car park is on the street level. This has the advantage of providing extra height to the facilities and units (i.e. more privacy from passers-by as a ground floor unit would be elevated to 1 floor above street level here.) However, the entrances and exits to the car park aren't distinctively marked.
Moreover, the tennis court is on the same level as the car park, which seems rather silly to me. I can't imagine that playing tennis next to all the traffic pollution is a very pleasant experience. (There are 696 units in the development.) In addition, perhaps because the car park is on the ground floor, you encounter cyclists and people walking dogs inside the car park, which can make driving a less than relaxing experience. (I've not had this happen at any other condo.)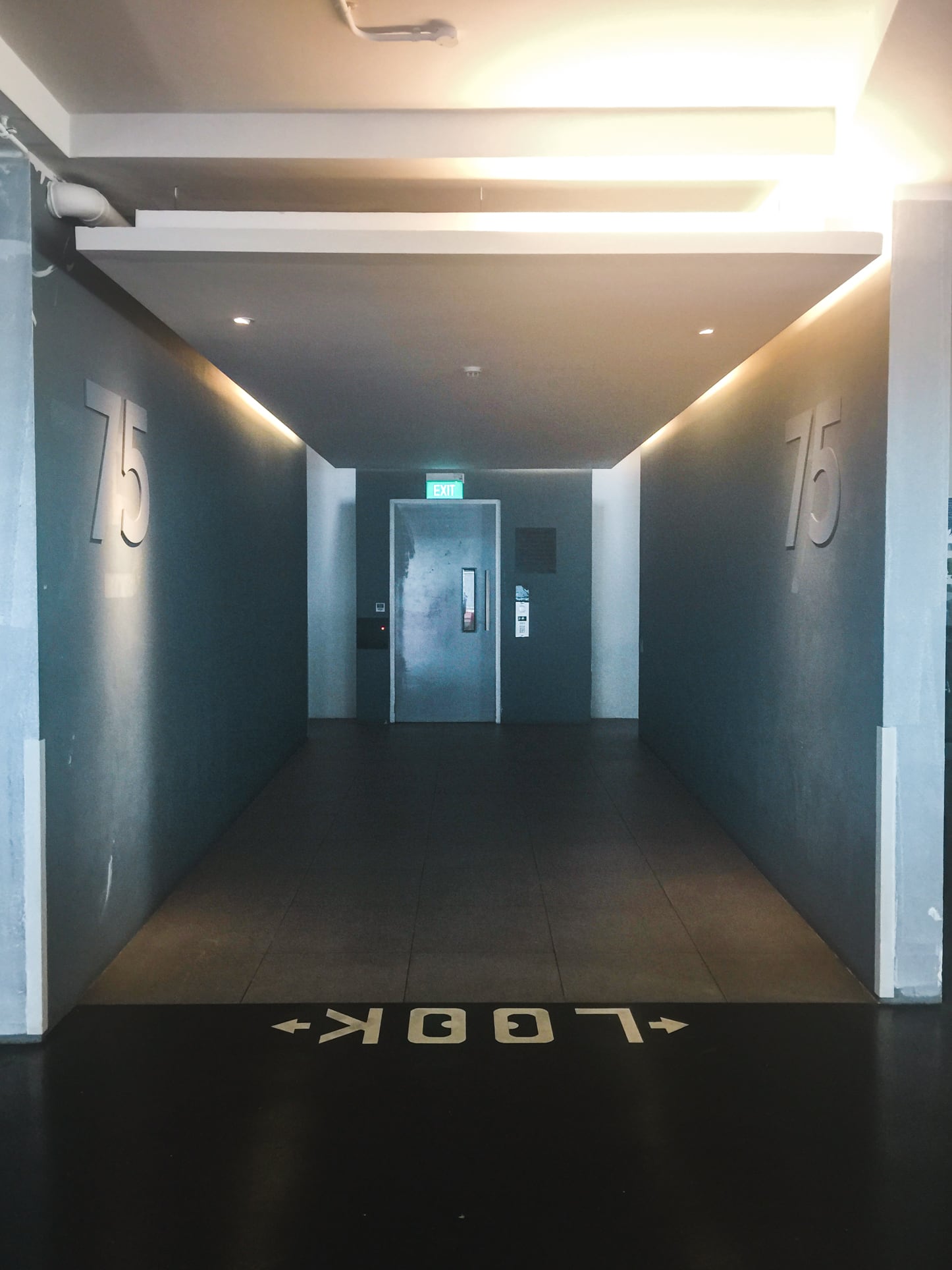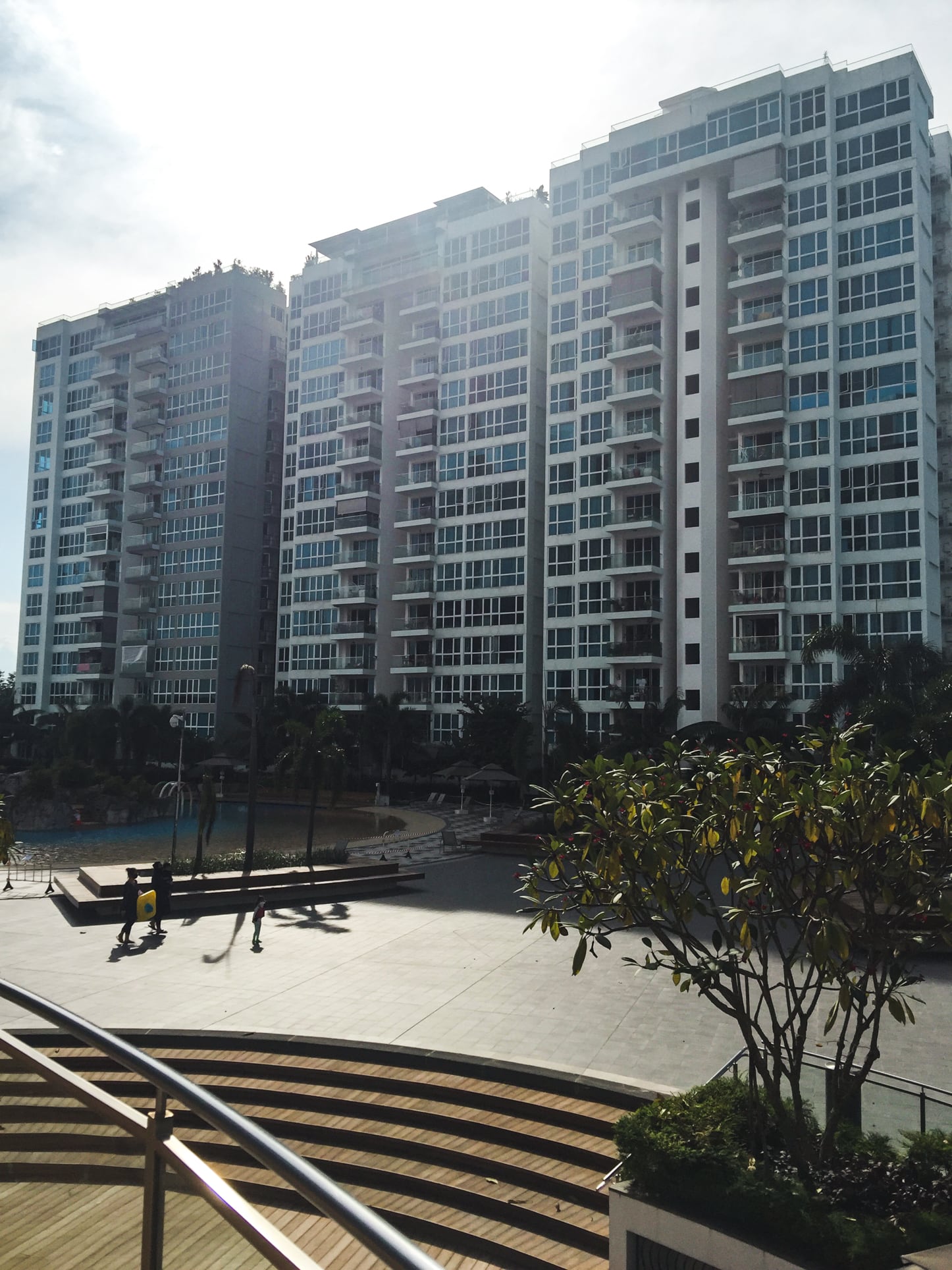 Heading up to the swimming pool and kids playground, the design reminds me of a Singaporean country club from the 1980s: it's a concrete jungle.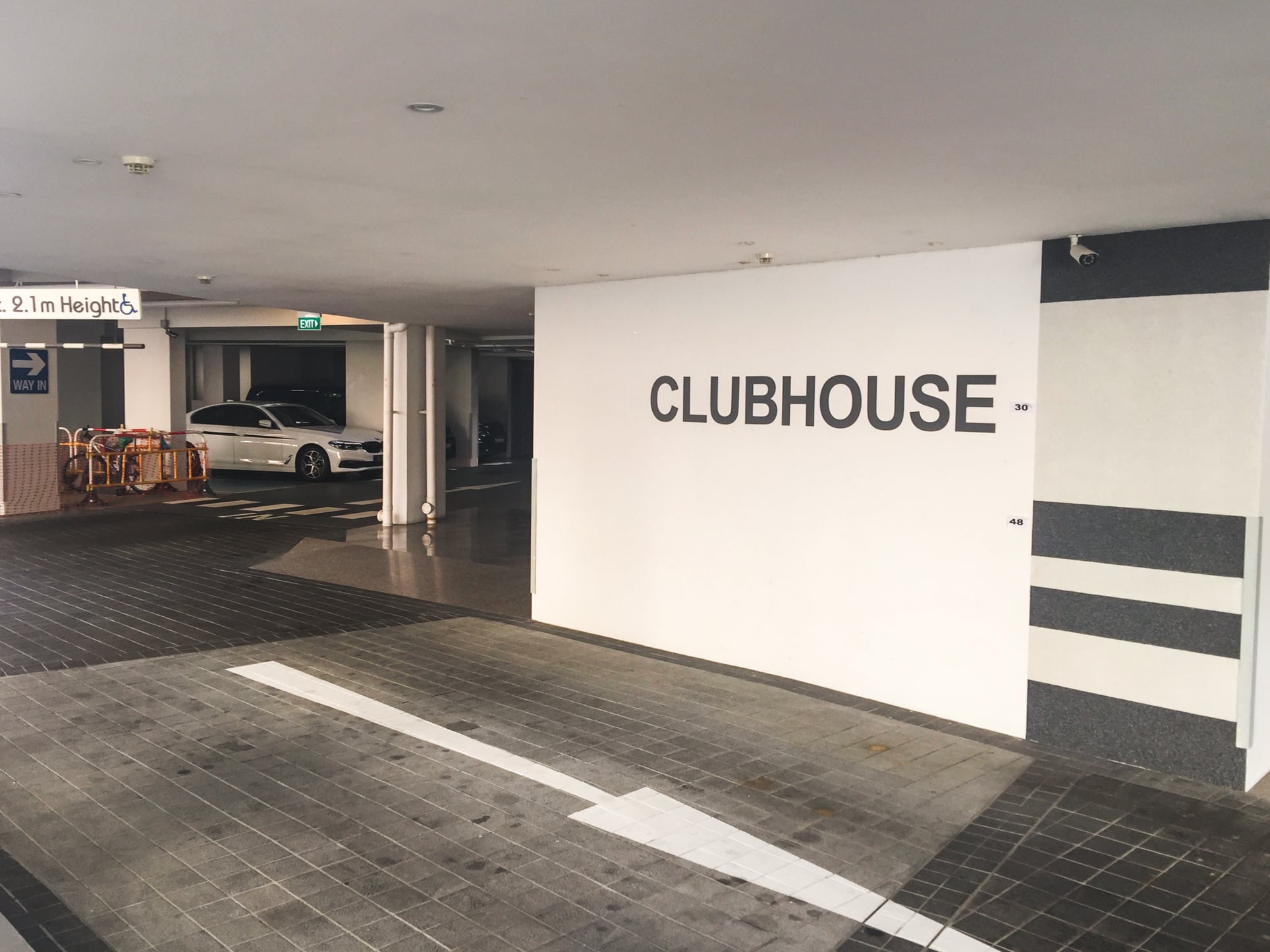 The country club impression is reinforced by the fact that the Clubhouse is accessible (and prominently indicated) in the car park – visitors can't miss it! This makes it perfect for families who often throw events for kids as parents can easily drop off their kids here.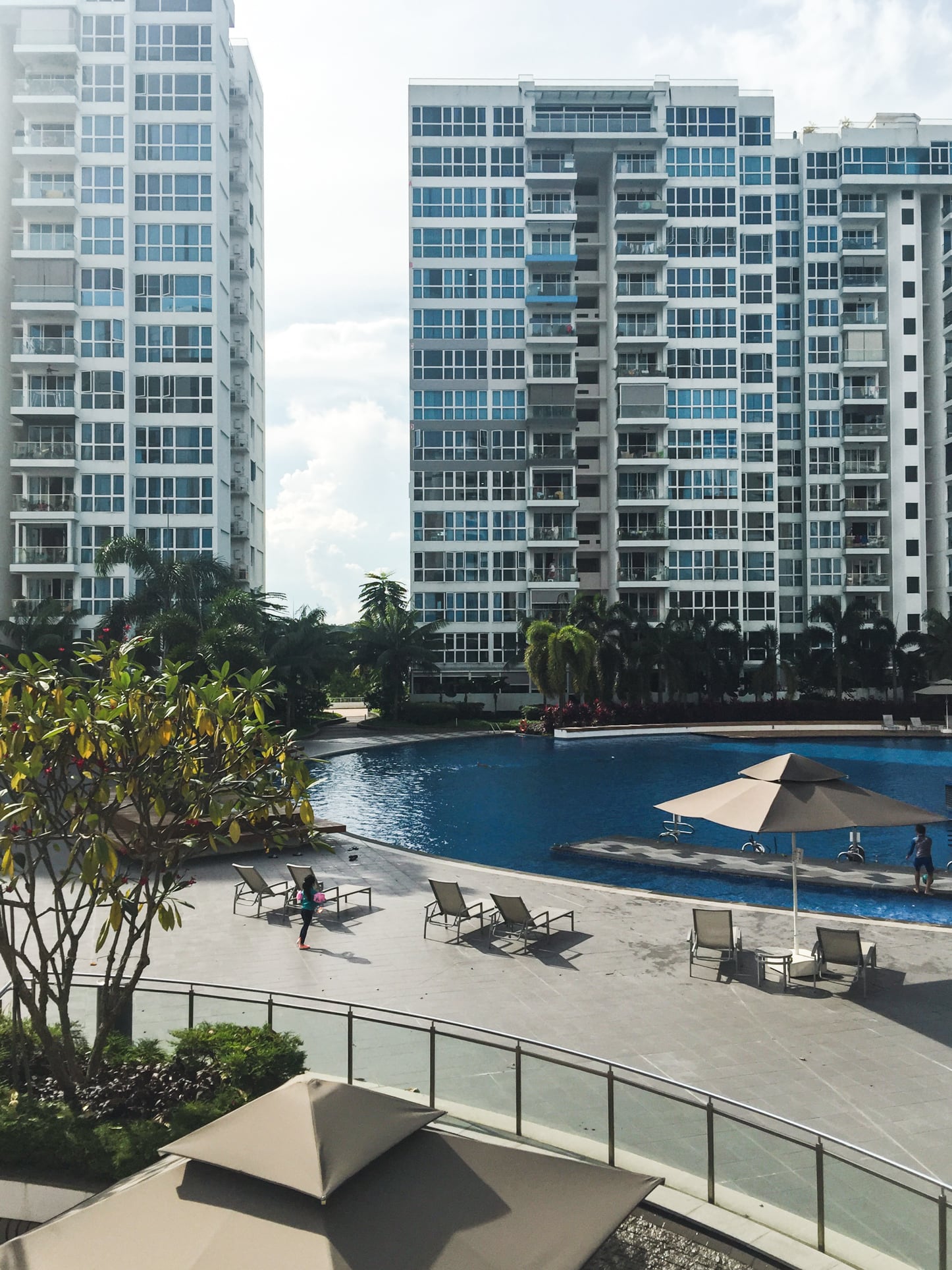 The swimming pool is huge but it's pretty much 2 large circular pools. So (unlike Waterfront Isle) although you get lots of space when you swim, there's pretty much no privacy. All around the pools and kids playground are utilitarian grey tiles: functional but not particularly pretty.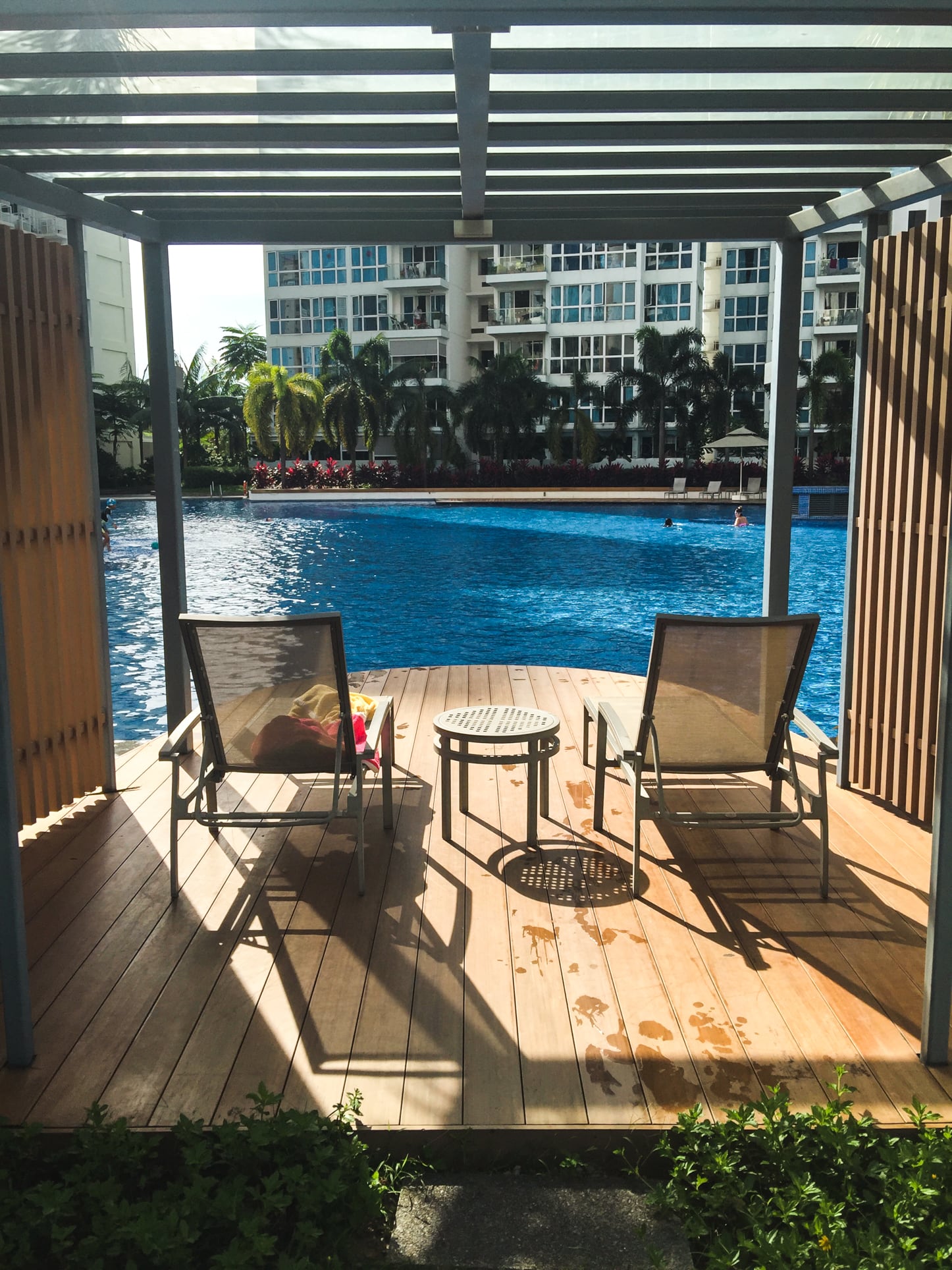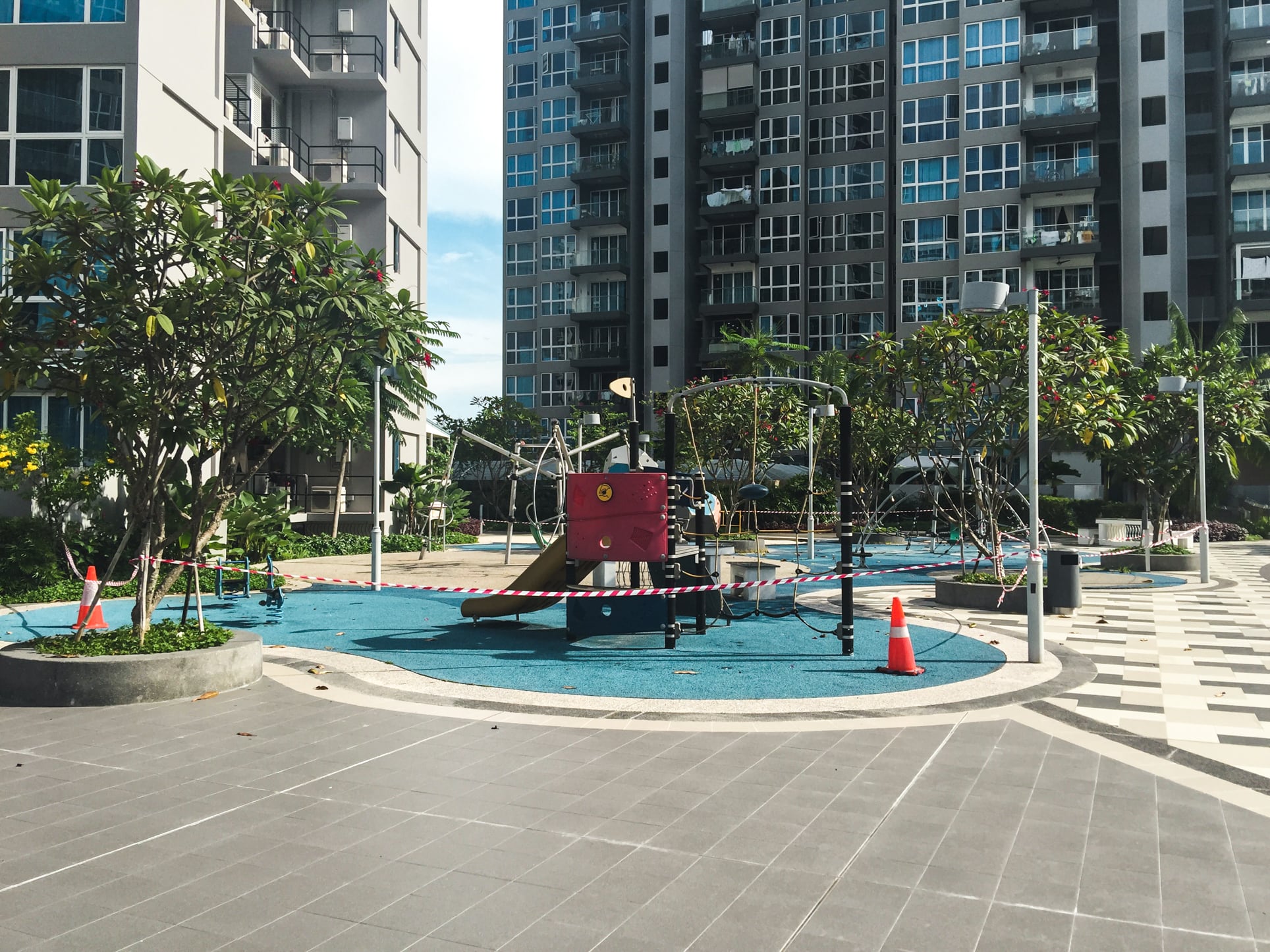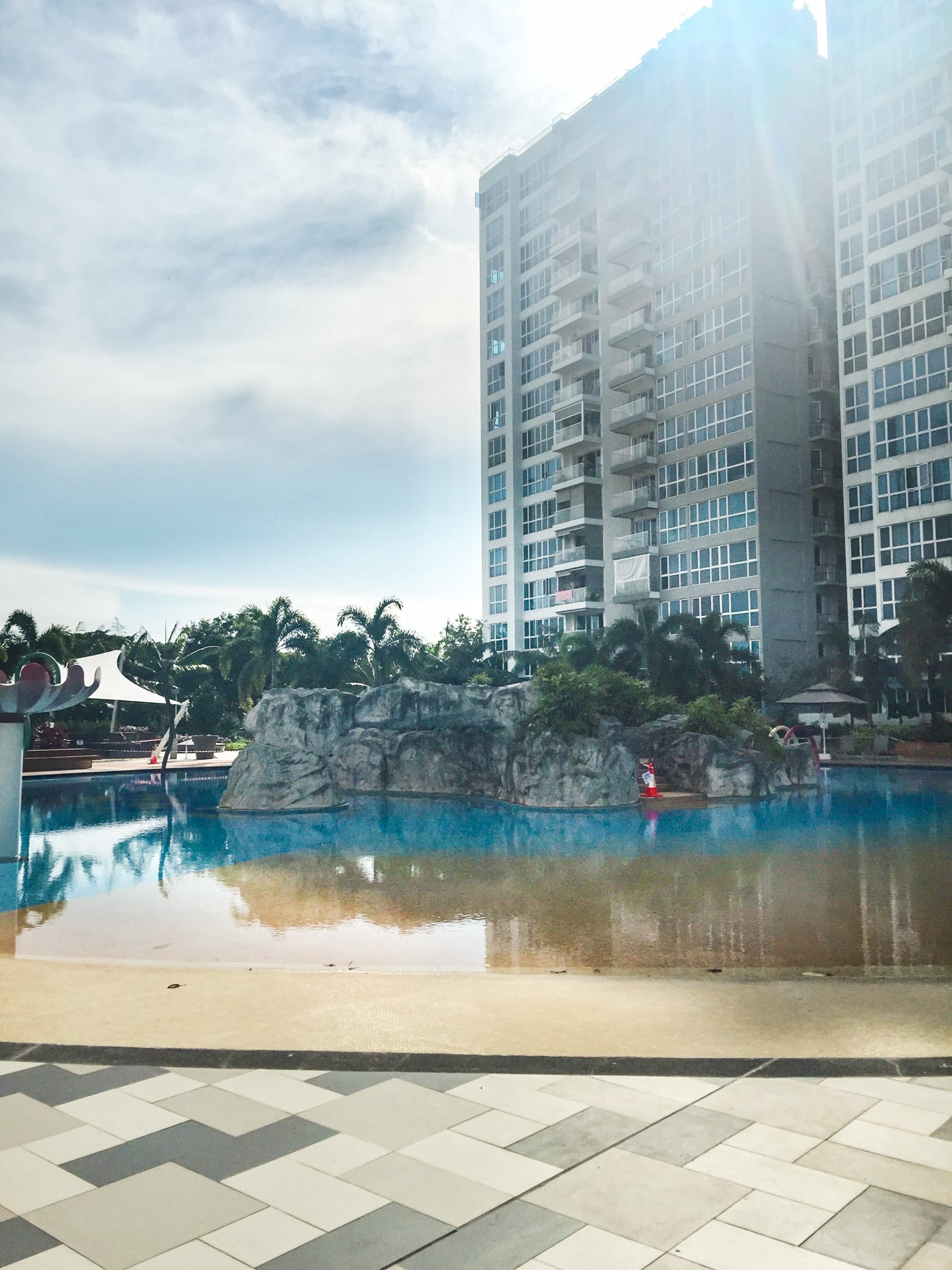 There is a landscaping reference to the vicinity, as 1 pool has some fake rocks in the centre – I'm guessing it alludes to the neighbouring Tampines Quarry and is probably a hit with kids. (I wonder if they ever try to climb onto the top?)
Read this next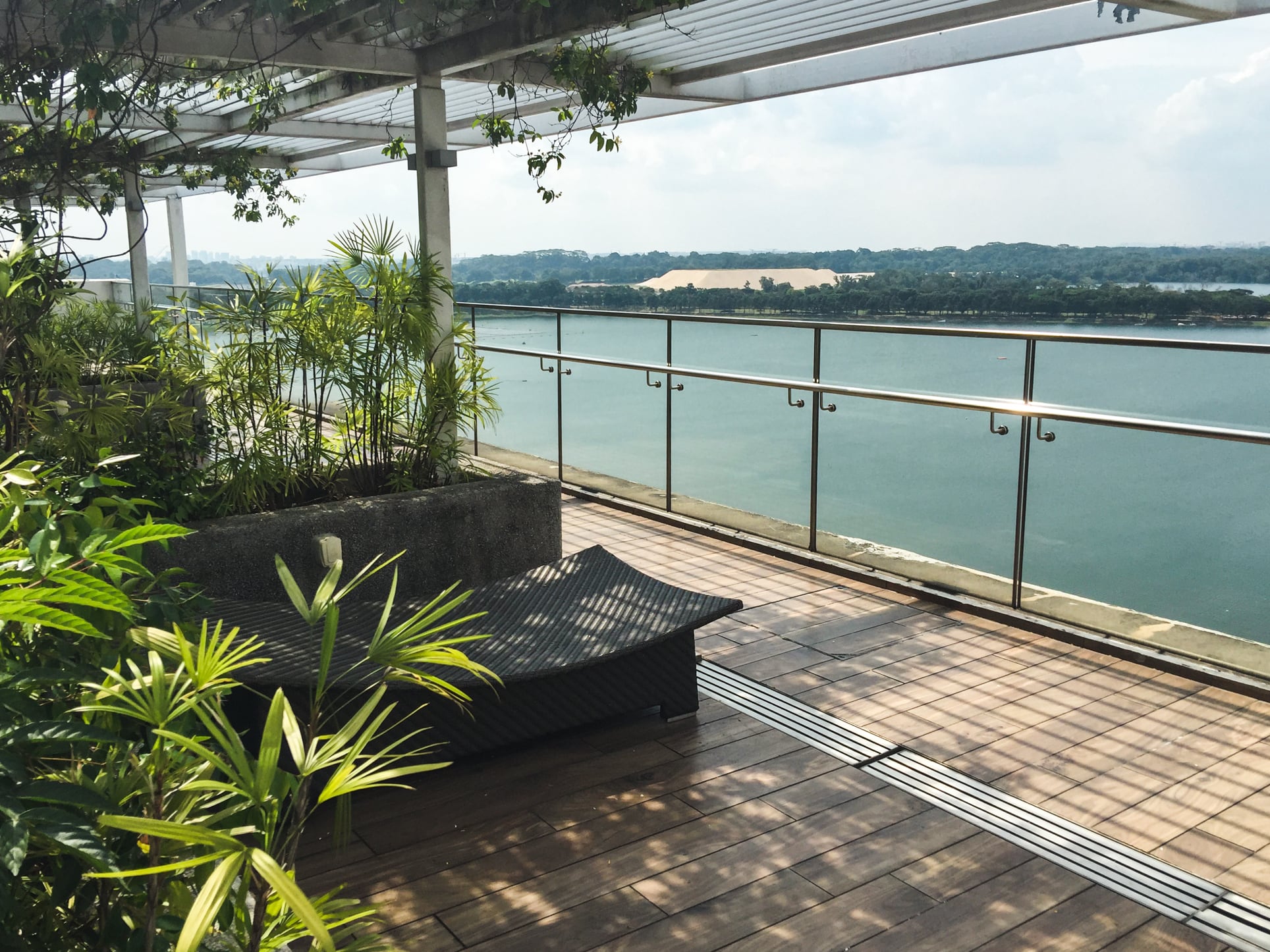 And thanks to the huge pool, the interior facing units are much further apart than they were at Waterfront Isle – this is the development with the most space in between interior facing units that I've seen so far.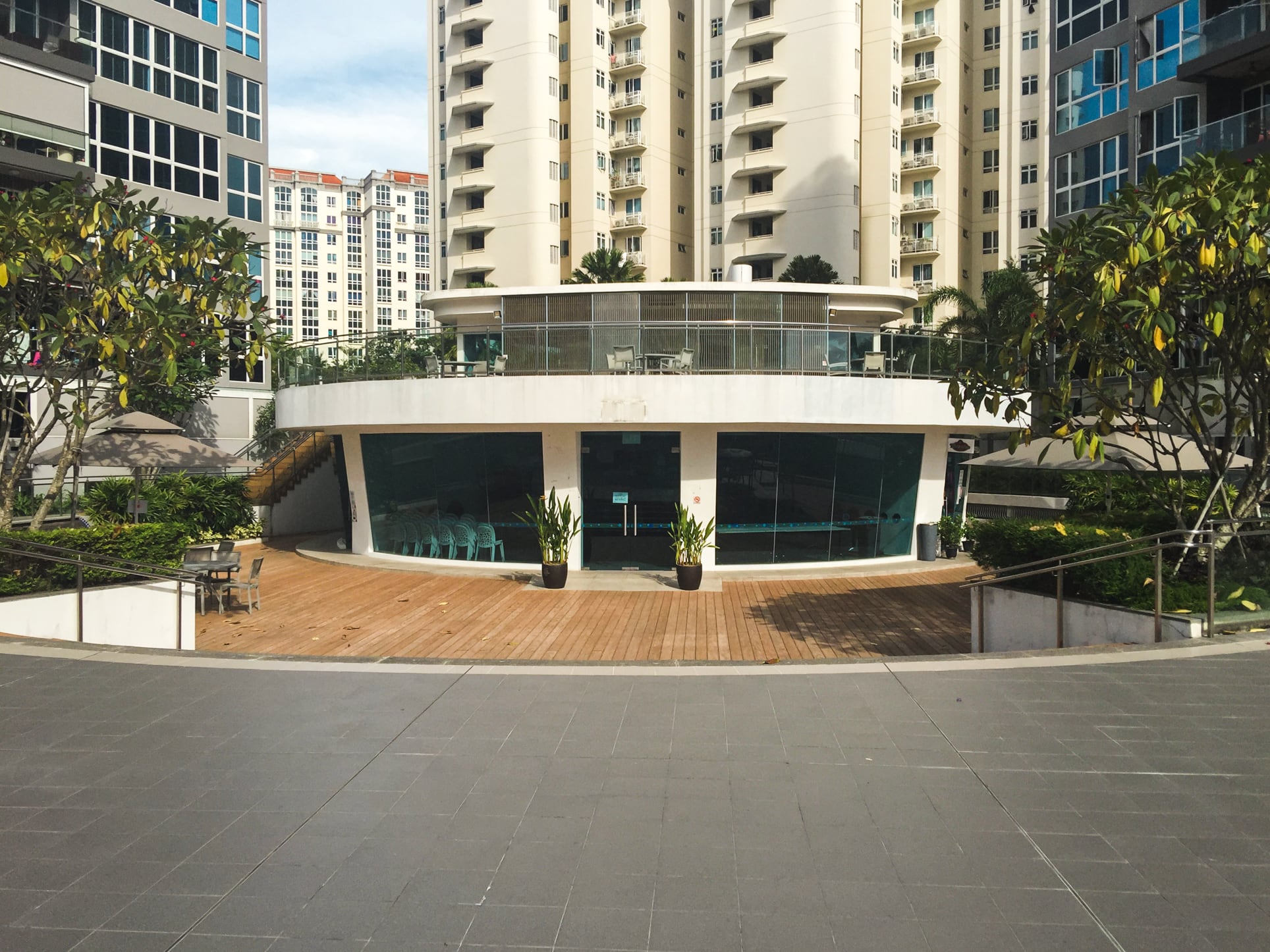 Another Country Club-esque facility is the function rooms. You have several function rooms (I think 4 but can't say for sure as the Clubhouse was locked) spread over 2 floors next to the swimming pool, both with a large outdoor terrace. In non-COVID times, this would be a great place to hold a party (assuming the pool isn't too crowded!)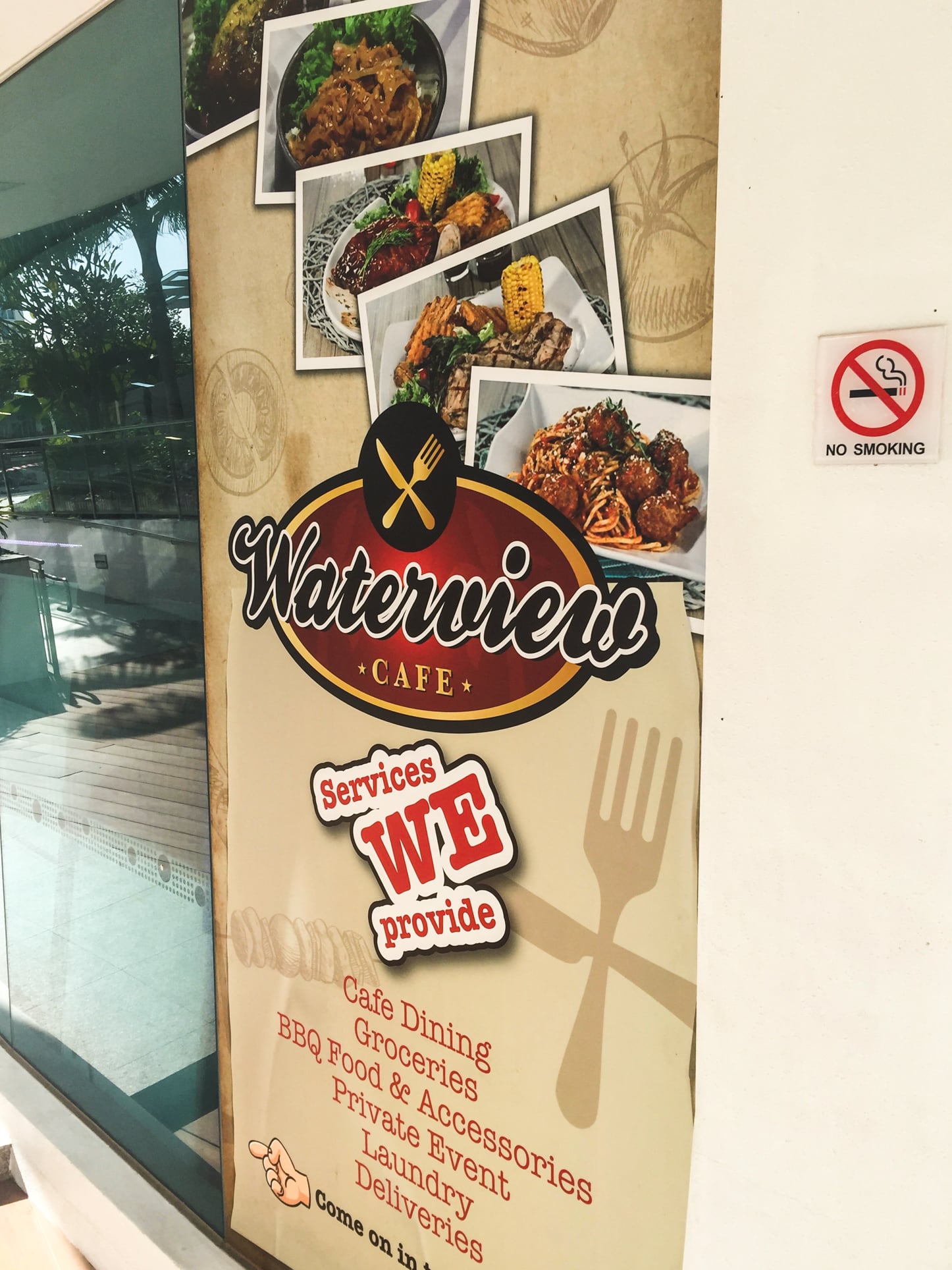 On the ground floor (right of the photo shown above), there's also a decently sized cafe with groceries. It stocks a lot of plants, so I'm guessing that many residents of Waterview are keen gardeners. The cafe offers laundry services and has outdoor seating – reassuring during COVID-times!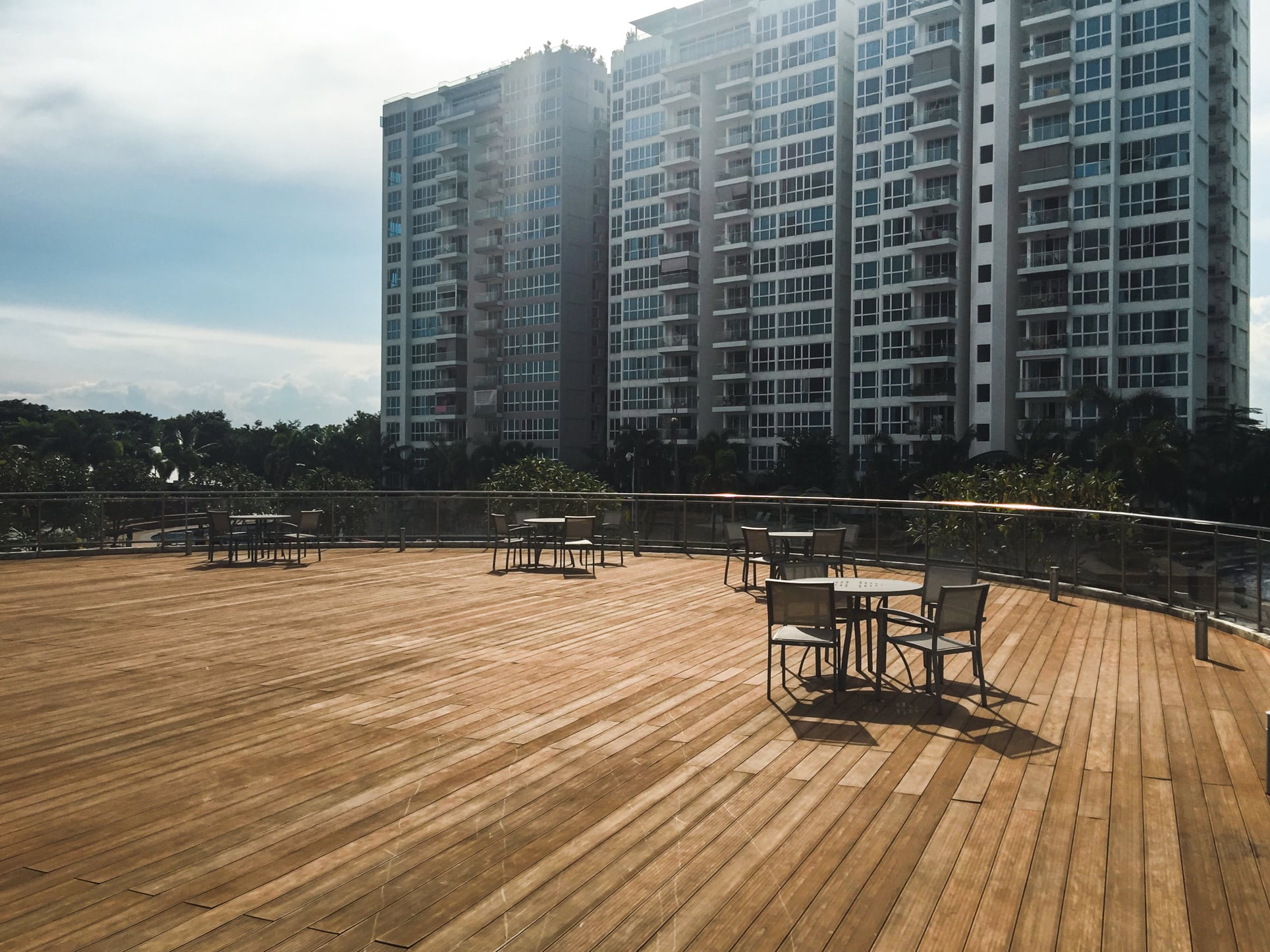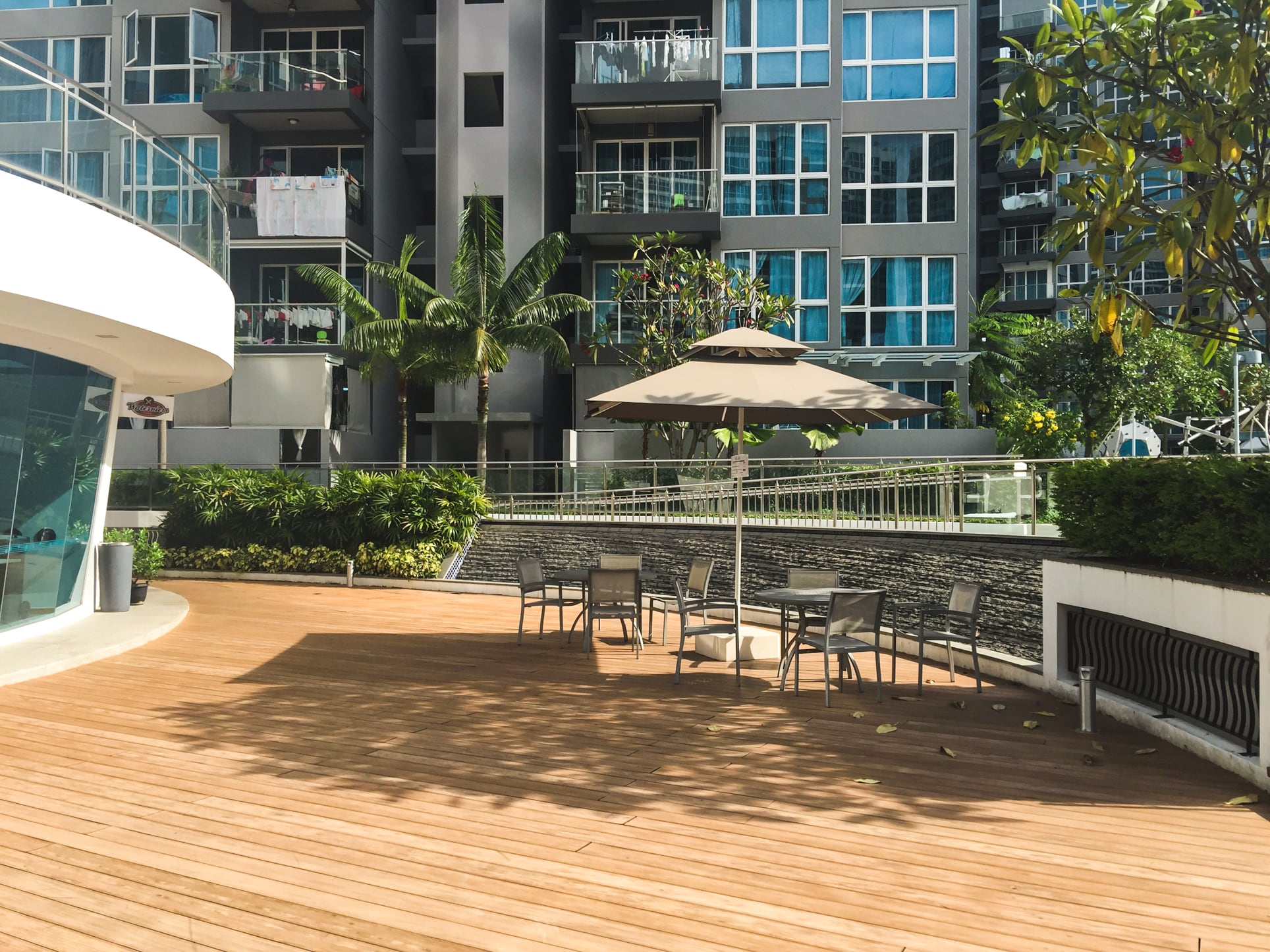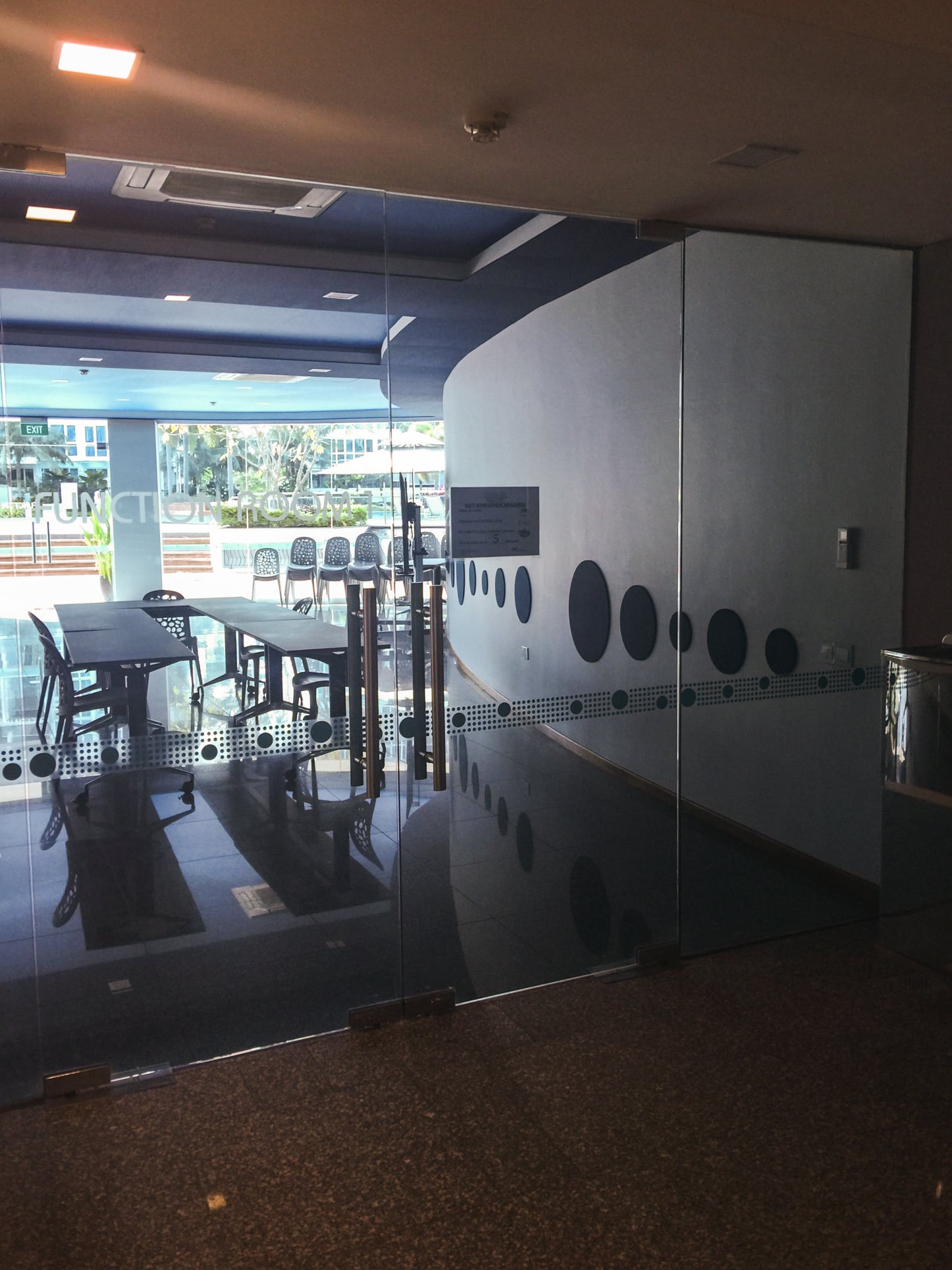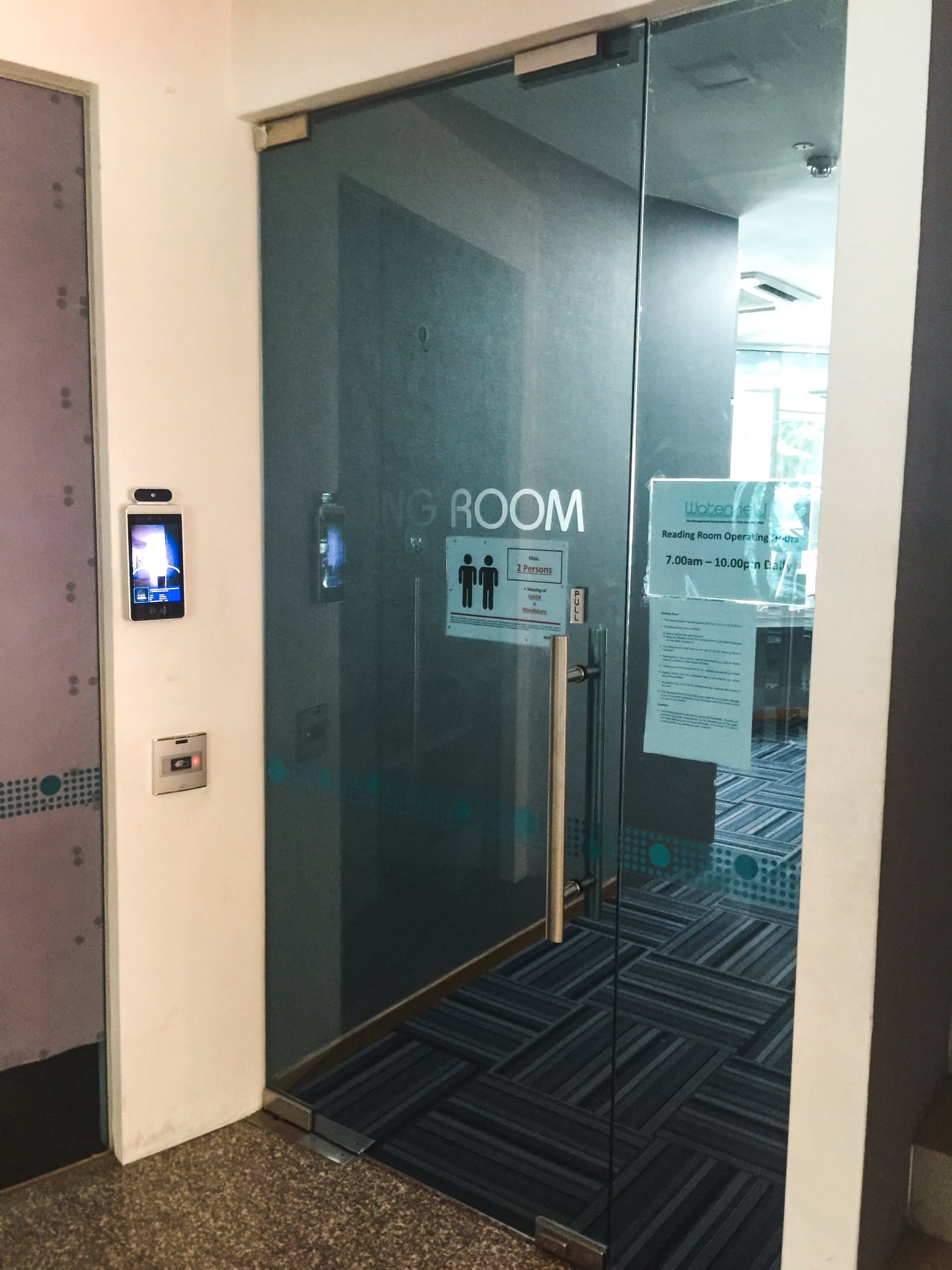 What baffles me is the minimal green landscaping (it can feel like a concrete jungle) – I understand that less greenery is cheaper to maintain. However, what I don't understand is why all the greenery is located around the borders of the development, with most of it inaccessible to the residents of the condo. It seems that the main beneficiaries of what little greenery Waterview has are the pedestrians walking on the road outside Waterview, as well as the ground floor units that face the greenery (so not a large percentage of units.)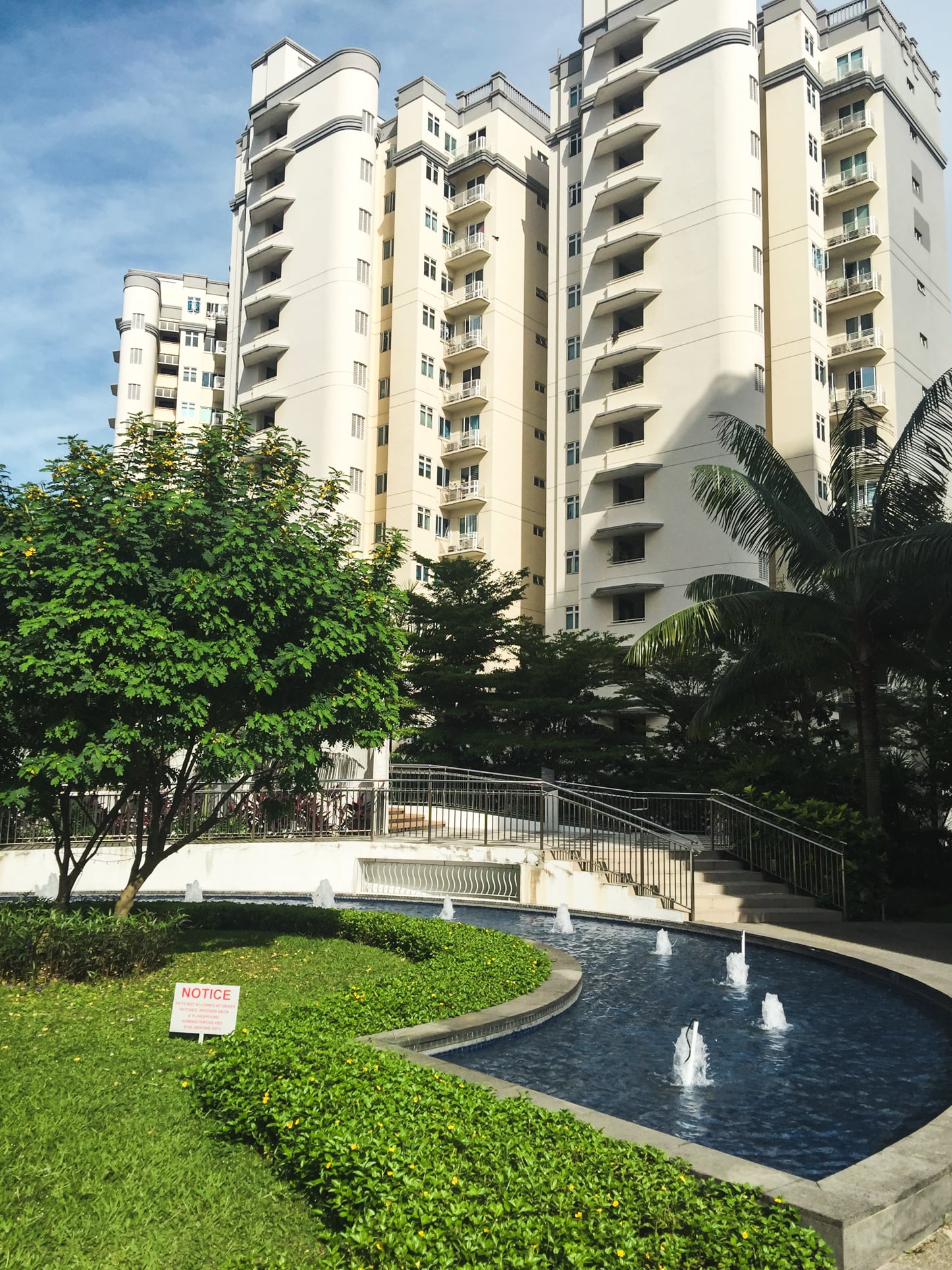 It's the same case with the water feature, which is tucked away out of sight of the main grounds of the development. As it's located at the entrance (above and behind the security guard), I presume it's meant to impress visitors upon arrival. Unfortunately, I must say I didn't even notice it when driving in.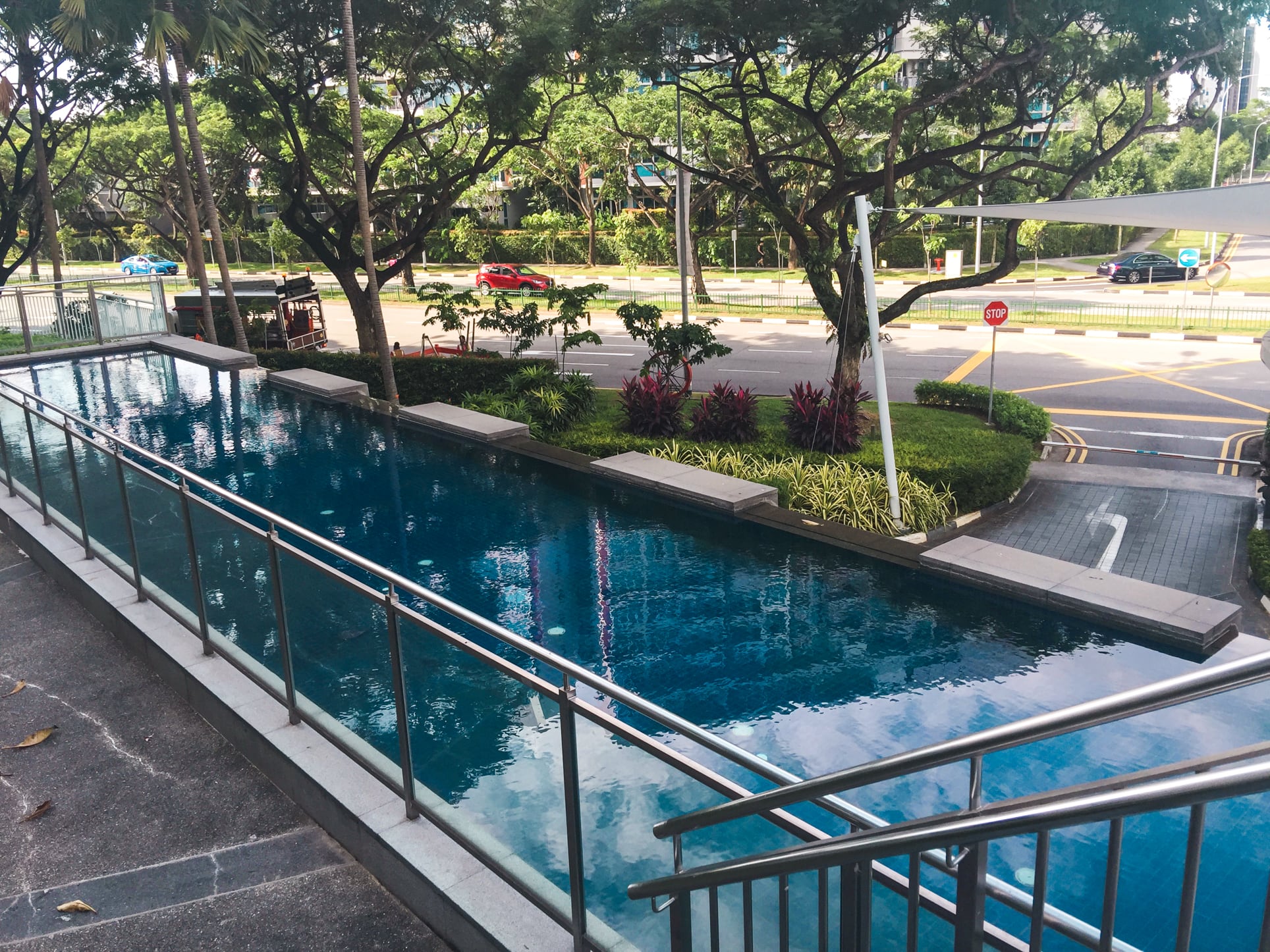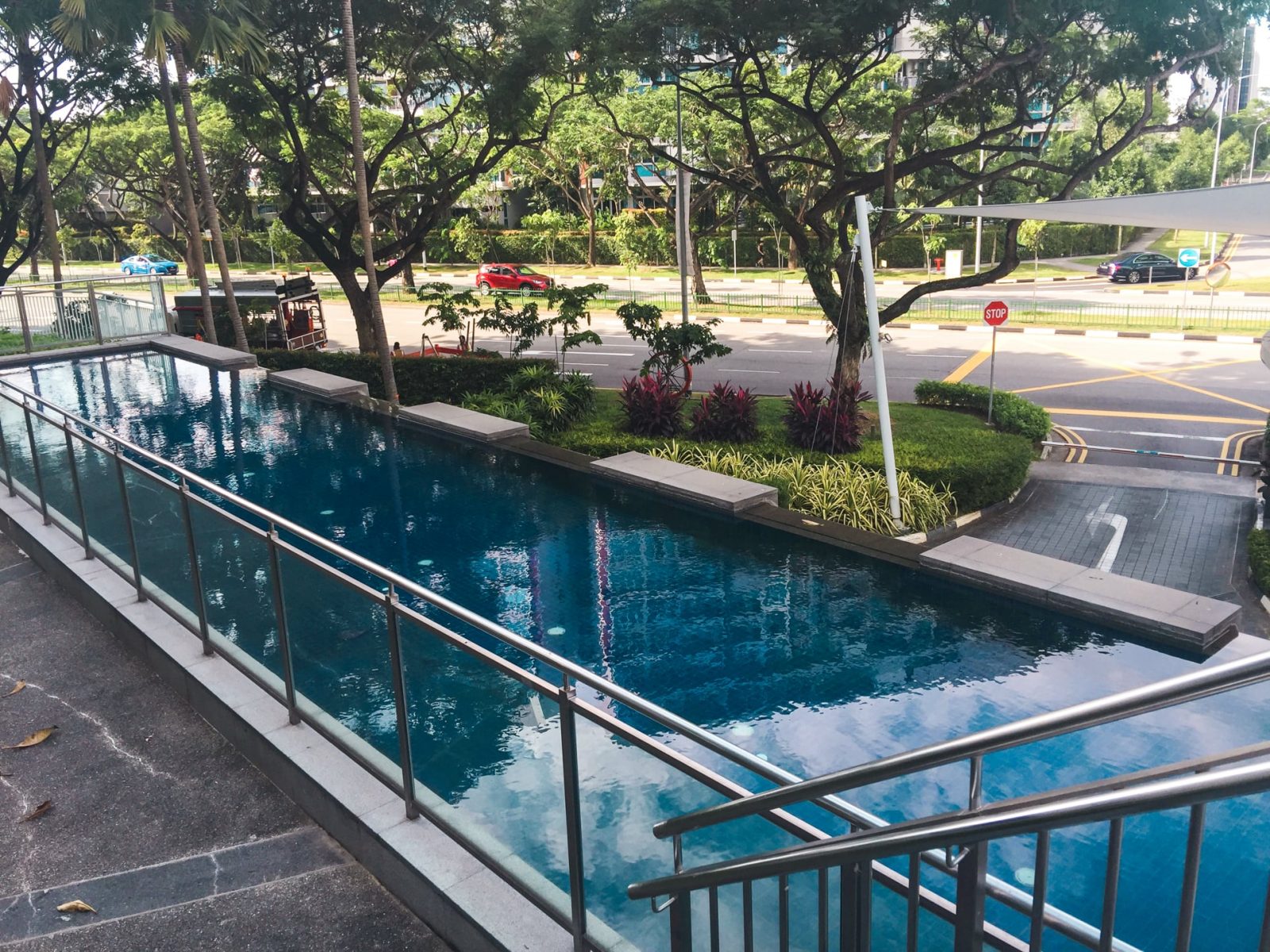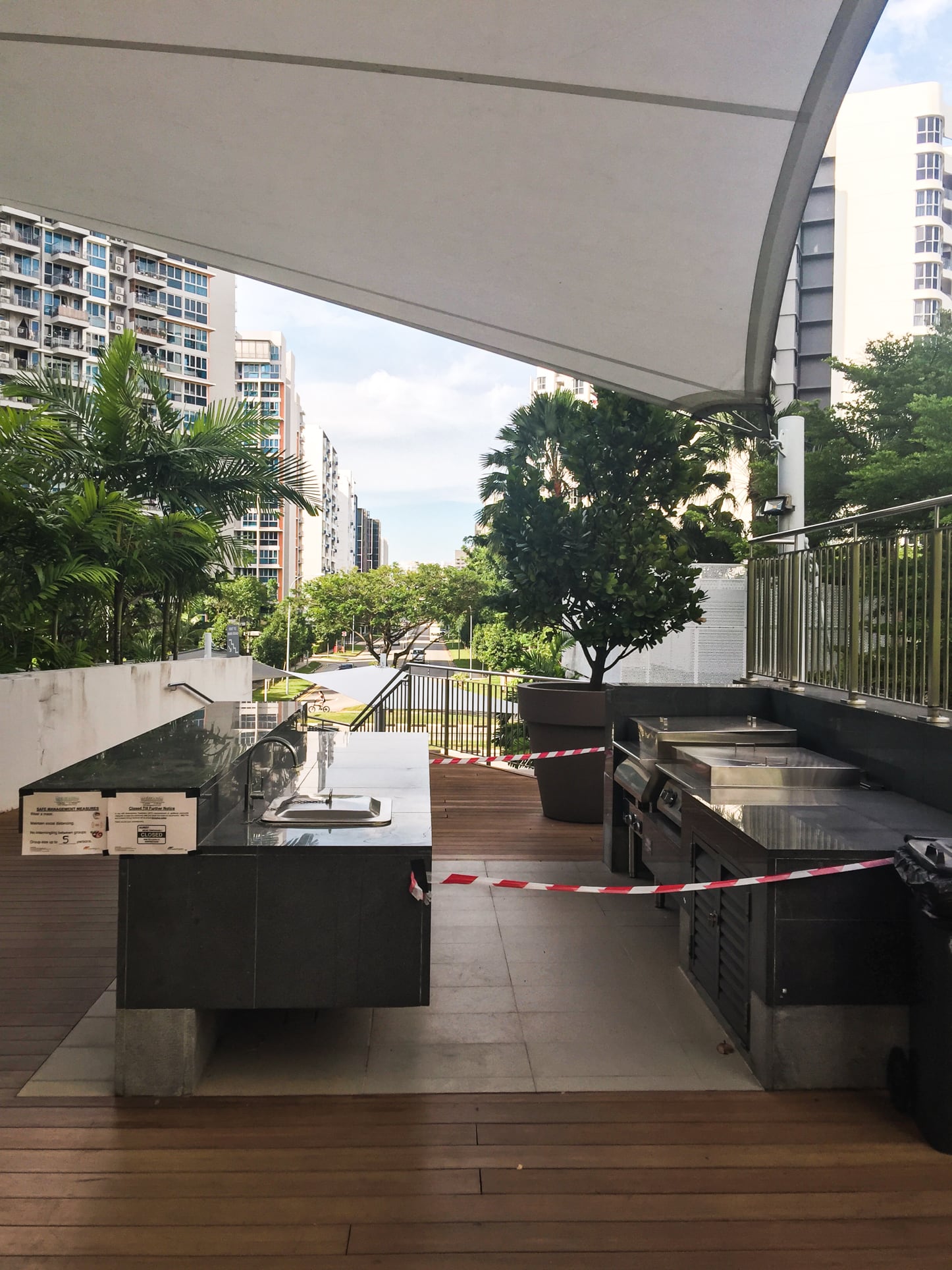 The BBQ pits are all located next to each other, at the side of the development, and right above the condo entrance/4-lane road.
After reading this review, you can probably tell that I generally prefer Waterfront Isle. Let me explain why. Waterview is situated in a much busier area than Waterfront Isle (which also has nicer facilities) – the road outside Waterview has 4 car lanes going in just 1 direction! And despite being located in a more built-up bit of Bedok Reservoir, the nearest supermarket is almost a 15-minutes walk away from Waterview (whereas Waterfront Isle has Sheng Shiong opposite) and the MRT isn't exactly a stone's throw away either. (about a 20-minute walk)
However, 1 thing to highlight is that the maximum asking psf at Waterview ($1195 psf at the time of writing) is about the same as the minimum asking psf at Waterfront Isle! ($1169 psf at the time of writing), so budget is obviously a huge deciding factor here! If you pick the right unit, you could enjoy an equally amazing water view (as that of Waterfront Isle) here at a more affordable price! (Both developments have 4 units per floor and 2 units for the penthouse level.)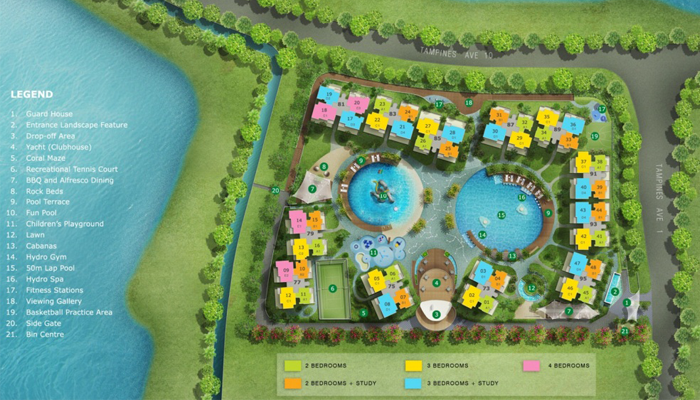 What I like
2 water views to choose from (my preference is for Bedok Reservoir-facing units) – I think this is the only such condo here as Tropica condo next door only has views of Bedok Reservoir
Very generous spacing between the interior facing units No bay windows (although there is a bomb shelter)
2 doors into the flat (a main entrance and a back door.)
There is a wet and dry kitchen for the penthouse units (although, even added together, the kitchen space isn't big.)
There's a minimart-cafe-laundrymart on site. No hassle if you don't have a helper or the washing machine breaks down!
Large terrace outside the function room makes an outdoor party possible even if your unit doesn't come with much outdoor space
Not for me
Despite being next to Bedok Reservoir, there is no direct access.
It's located amidst busy roads, but without the convenience that usually brings (far from the MRT and supermarket)
The units on each floor are very close to each other, with the main doors directly facing each other. I would say the lift landing on the top floor on Waterview is less than a third (maybe even a quarter) of Waterfront Isle's.
Ground floor units are accessed via steps, and aren't wheelchair/or pram- accessible (well, at least, not without manually lifting the wheelchair and/or pram!)
The penthouse units can be deceptively large:

Although the penthouse units here are duplexes, there is no bedroom on the upper level.
Moreover, some penthouses have 2 outdoor spaces on the lower level (3, if you include the yard), meaning that a penthouse unit of over 3500 sf has less than 1500 sf of usable space.

Very standard facilities: units that don't face the water bodies won't be able to enjoy the view at all as there's no viewing platform or sky terrace
The communal bathrooms (for swimmers) have teeny toilets- if you're not careful your elbows will knock into the walls as you wee
If you travel to Waterview from town directed by Google Maps (ie on the PIE), you have to u-turn to get to the development. For me, this can be quite cumbersome.
The maintenance of the development isn't stellar: there were repair works being done in the carpark but the stairs to the carpark were rather dirty (this may not be super obvious thanks to the brown-grey tiles.)
To sum up, in my opinion, the target audience for the Waterview condo is a family with young kids (who often throw parties), so it's not the right home for me. Check back in the following week for my next affordable waterfront property review!