Property Picks
New condo launch 2019 – All the new launches in one place
Druce
March 22, 2019

3

min read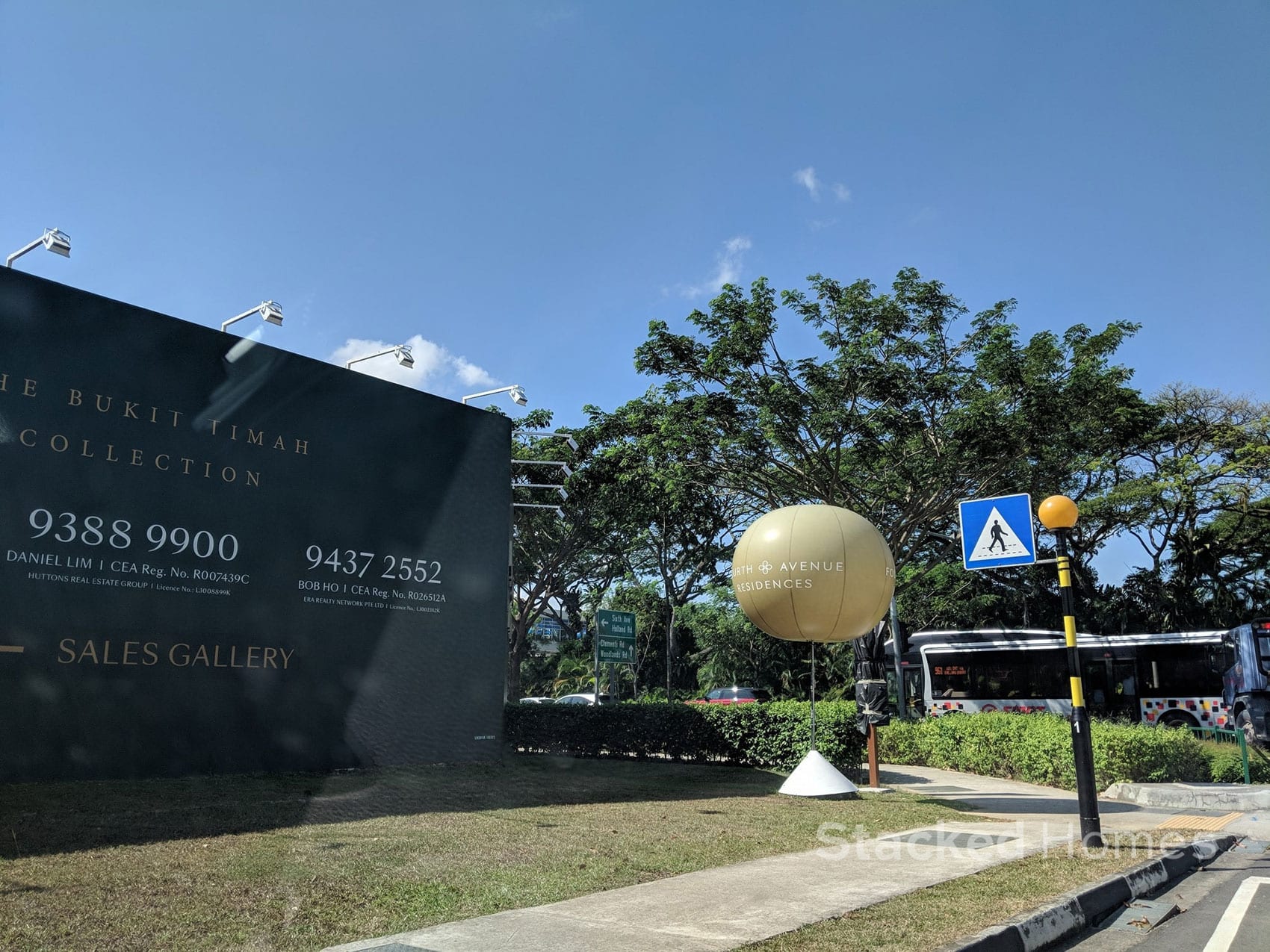 3
min read
If 2017/2018 was the bumper year for en bloc deals, 2019 is set to be the year of new condo launches in Singapore. With about 60 new condo launches expected in 2019, buyers can have the absolute pick of between 17,000 to 18,000 new units. In February, developer sales actually rose 18.5% to 455 units, which was not expected as Chinese New Year is usually a quieter month. Not to mention, close to 7,000 people crowded the showroom of the highly anticipated launch of Treasure at Tampines, even with 2,200 units available to go on sale. So if you are looking for a new condo launch in 2019, here is everything neatly in one place!
[UPDATE 23 July 2019]: Upcoming CCR launches with price estimates!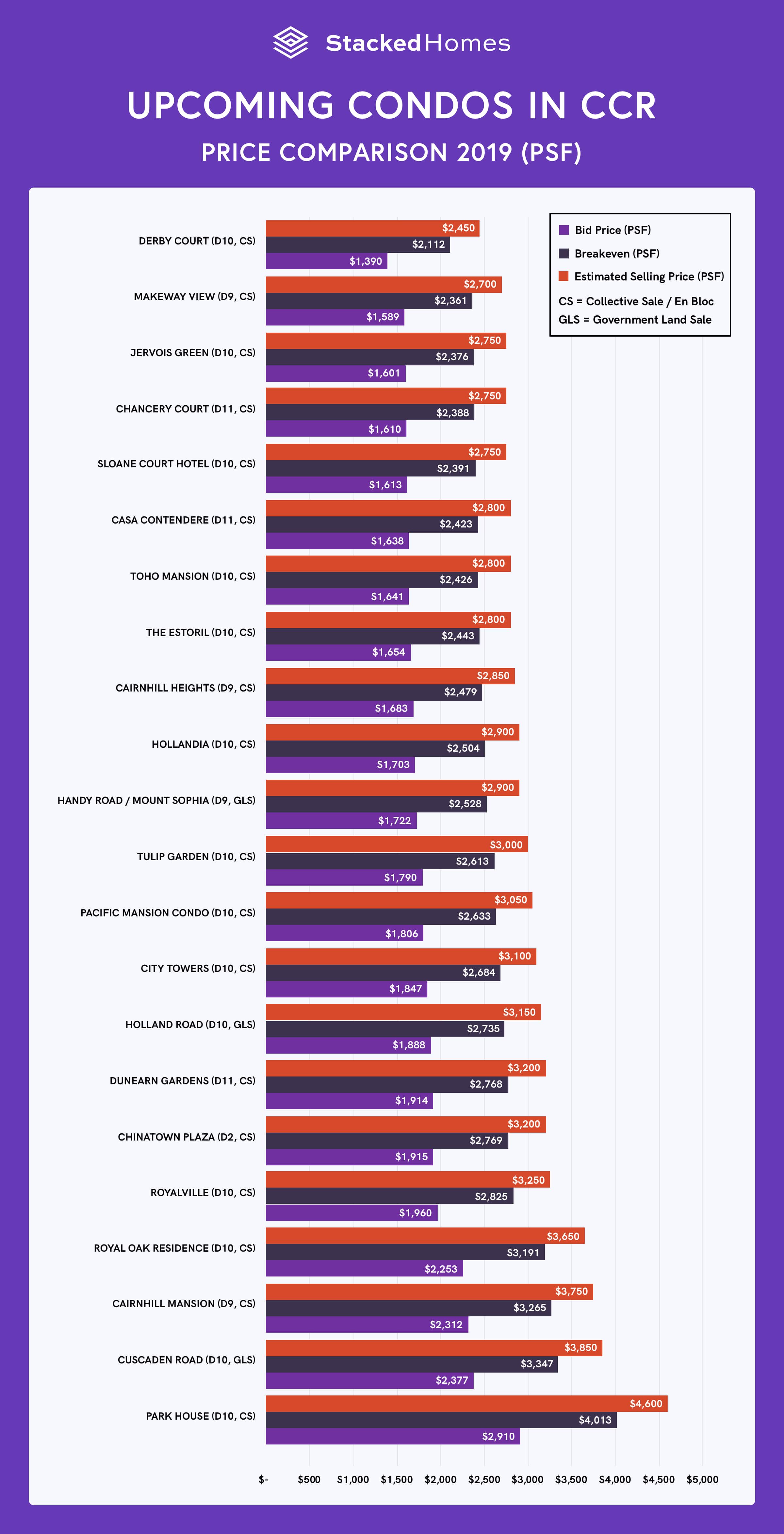 Read this next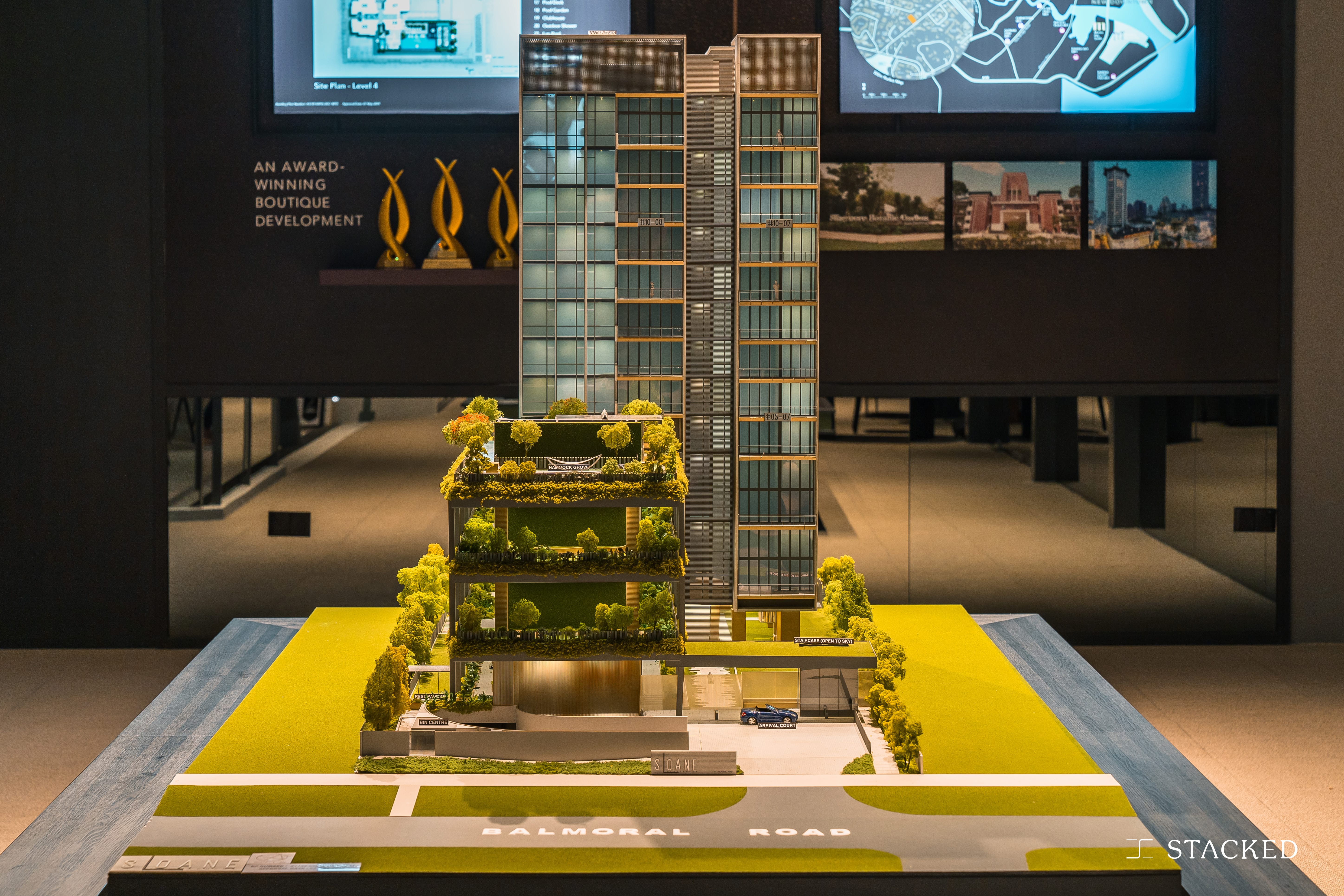 Current new condo available on the market
Name of Project
Location
Developer
Average Selling Price
Queens Peak
Dundee Road
MCC Land

$1,800+ PSF
The Crest
Prince Charles Crescent
WingTai Holdings
$2,000+ PSF
Gem Residences
Lorong 6 Toa Payoh

Evia & Gamuda

$1,700+ PSF
Kallang Riverside
Kampong Bugis

Singapore Johore Express Pte Ltd

$2,300+ PSF
Park Place
Residences
Paya Lebar Rd
Lendlease
$2,000+ PSF
Grandeur Park
Residences
Bedok South Ave 3
CEL
$1,300+ PSF
Seaside Residences
Siglap Road
Frasers Property
$1,800+ PSF
Le Quest
Bukit Batok West
Avenue 6
Qingjian
$1,300+ PSF
Artra
Alexandra View
Tang Group
$1,900+ PSF
Martin Modern
Martin Place
Guocoland
$2,400+ PSF
Marina One
Residences
Marina Way
M+S
$2,500+ PSF
Kandis Residence
Jalan Kandis
Dillenia Land
$1,100+ PSF
New Futura
Leonie Hill Road
CDL
$3,500+ PSF
Park Suites
Holland Grove Road
Far East
$2,200+ PSF
8 Hullet
Hullet Road
Lian Huat Group
$3,400+ PSF
Twin Vew
West Coast Vale
China Construction
$1,400+ PSF
Amber 45
Amber Road
UOL
$2,300+ PSF
Margaret Ville
Margaret Drive
MCL Land
$1,900+ PSF
The Garden
Residences
Serangoon North Ave 1
Keppel Land + WingTai
$1,600+ PSF
120 Grange
120 Grange Road
Roxy-Pacific
$3,100+ PSF
Park Colonial
Woodleigh Lane
CEL
$1,700+ PSF
Stirling Residences
Stirling Road
Logan Property + Nashan Group
$1,700+ PSF
Daintree Residence
Toh Tuck Road
SP Setia
$1,600+ PSF
Mont Botanik
Residence
Jalan Remaja
Tuan Sing
$1,800+ PSF
South Beach
Residences
Beach Road
CDL
$3,500+ PSF
The Jovell
Flora Drive
Hong Leong
$1,200+ PSF
Mayfair Gardens
Rifle Range Road
Oxley
$1,900+ PSF
Jade Scape
Shunfu Road
Qingjian
$1,700+ PSF
The Woodleigh
Residences
Bidadari
SPH + Kajima
$1,900+ PSF
Kent Ridge Hill
Residences
South Buona Vista Road
Oxley
$1,600+ PSF
Fourth Avenue
Residences
Fourth Avenue
Allgreen Properties
$2,450+ PSF
Parc Botannia
Fernvale Road
Sing Development & Wee Hur
$1,300+ PSF
The Tapestry
Tampines Avenue 10
CDL
$1,300+ PSF
Whistler Grand
West Coast Vale
CDL
$1,400+ PSF
Parc Esta
Changi Road
MCL Land
$1,700+ PSF
The Tre Ver
Potong Pasir Ave 1
UOL + Singland
$1,500+ PSF
Affinity Serangoon
Serangoon North
Avenue 1
Oxley & KSH Holdings
$1,500+ PSF
Riverfront
Residences
Upper Serangoon View
Oxley & Lian Beng
$1,300+ PSF
New condo launch 2019
Name of Project
Location
District
Tenure
Developer
Units
RV Altitude
River Valley
Road
9
Freehold
Roxy-Pacific Holdings
140
Fyve Derbyshire
Derbyshire Road
11
Freehold
Roxy-Pacific Holdings
70
One Meyer
Meyer Road
15
Freehold
Sustained Land
60
The Lilium
How Sun Road
19
Freehold
SingHaiyi Group
80
The Gazania
How Sun Drive
19
Freehold
SingHaiyi Group
250
35 Gilestead
Gilstead Road
11
Freehold
TEE Land & TG Development
70
Jervois Prive
Jervois Road
10
Freehold
Spring Court
50
Uptown @ Farrer
Perumal Road
8
99-year
Low Keng Huat
116
Parkwood Collection
Lorong 1 Realty Park
19
99-year
Fantasia Investment Pte Ltd
53
Treasure @ Tampines
Tampines Street 11
18
99-year
Sim Lian Group
2200
One Normanton Park
Normanton Park
5
99-year
Kingsford Huray Development
1,900
Coastline Residences
Amber Road
15
Freehold
Sustained Land-led consortium
140
Parc Clematis
Jalan Lempeng
5
99-year
SingHaiyi Group
1,765
Former Cairnhill
Mansions
Cairnhill Road
9
Freehold
Low Keng Huat
200
Former Eunos
Mansion
Jalan Eunos
14
Freehold
Fragrance Group
230
Former Katong Park Towers
Arthur Road
15
99-year
Bukit Sembawang Estates
390
Former Makeway View
Makeway Avenue
9
Freehold
Bukit Sembawang Estates
150
Lattice One
Seraya Crescent
26
Freehold
Tee Land
40
Former Lodge 77
Upper East Coast Road
15
Freehold
KTC Group
50
The Essence
Chong Kuo Road
26
99-year
Lian Soon Holdings & OKP Land
80
Former Kismis View
Lorong Kismis
21
99-year
Roxy-Pacific & Tong Eng Group
160
Former City Towers
Bukit Timah Road
10
Freehold
Japura Development
290
Former Pearl Bank Apartments
Pearl Bank
3
99-year
Capitaland
810
Former Riviera Point
Kim Yam Road
9
Freehold
Macly Group
60
Former Brookvale Park
Brookvale Drive
21
999-year
Hoi Hup Realty & Sunway Developments
790
One Holland Village
Holland Road
10
99-year
Far East consortium
850
Cuscaden Road
Cuscaden Road
9
99-year
SC Global, Far East & New World Development
220
Rezi 24
Lorong 24 Geylang
14
Freehold
KSH Holdings, Lian Beng Group & Heeton Holdings
90
Bukit Timah Collection
Bukit Timah Road
10
Freehold
Allgreen Properties
320
Juniper Hill
Ewe Boon Road
10
Freehold
Allgreen Properties
120
Petit Jervois
Jervois Road
10
Freehold
SC Global
55
Van Holland
Holland Road
10
Freehold
Koh Brothers Group
90
The Opus
Amber Gardens
15
Freehold
CDL & Hong Realty
529
Avenue South Residence
Silat Avenue
3
99-year
UOL Group, UIC & Kheng Leong
1125
Dunearn 386
Dunearn Road
11
Freehold
Roxy-Pacific Holdings
36
Parc Komo
Jalan Mariam
17
Freehold
Chip Eng Seng
300
Haus on Handy
Handy Road
9
99-year
CDL
130
Former Kemaman Point
Jalan Kemaman
12
Freehold
Solibuild Group
162
Riviere
Jiak Kim Street
9
99-year
Frasers Property
452
Florence Residences
Florence Road
19
99-year
Logan Property
1410
Hillview Rise
Hillview Rise
23
99-year
Hong Leong Group
570
Meyerhouse
Meyer Road
15
Freehold
UOL Group
56
Sengkang Central
Sengkang Central
19
99-year
Capitaland & CDL
1110
Dairy Farm Road
Dairy Farm Road
23
99-year
United Engineers
589
Jalan Jurong Kechil
Jalan Jurong Kechil
21
99-year
CSC Land Group & China Overseas Holding
284
Former Chancery Court
Chancery Lane
11
99-year
Far East Organization
480
Former Chinatown Plaza
Craig Road
2
Freehold
Royal Golden Eagle
180
Former Pomex Court
Lorong 101 Changi
15
Freehold
K16 Development
40
Royal Oak Residence
Anderson Road
10
Freehold
Far East Consortium International
110
Former Park House
Orchard Boulevard
9
Freehold
Shun Tak Holdings
170
14 & 14A Nassim Road
Nassim Road
10
Freehold
Shun Tak Holdings
123
Former Goh & Goh Building
Upper Bukit Timah Road
21
Freehold
BBR Holdings
120
Former Casa Meyfort
Meyer Road
15
Freehold
Guocoland
310
Tulip Garden Residences
Farrer Road
10
Freehold
MCL Land & Yanlord Group
672
Former Dunearn Gardens
Dunearn Road
11
Freehold
EL Development
348
Former Hollandia/Estoril
Holland Road
10
Freehold
Far East Consortium International & Koh Brothers Group
310
Former Pacific Mansion
River Valley Close
9
Freehold
Guocoland & Hong Leong Investment Holdings
720
Former Phoenix Heights
Phoenix Avenue
23
99-year
OKP Holdings
79
Former Landmark
Tower
Chin Swee Road
3
99-year
ZACD Group, MCC Land & Sin Soon Lee Realty
390
Former Goodluck Garden
Toh Tuck Road
21
Freehold
Qingjian Group & Perennial Real Estate Holdings
669
Looking to buy a new condo launch but want to avoid ABSD? Here are two ways to go about doing it!