Buying

Neighbourhood Of The Week: Bukit Timah (District 21)
Ryan J
September 16, 2020

6

min read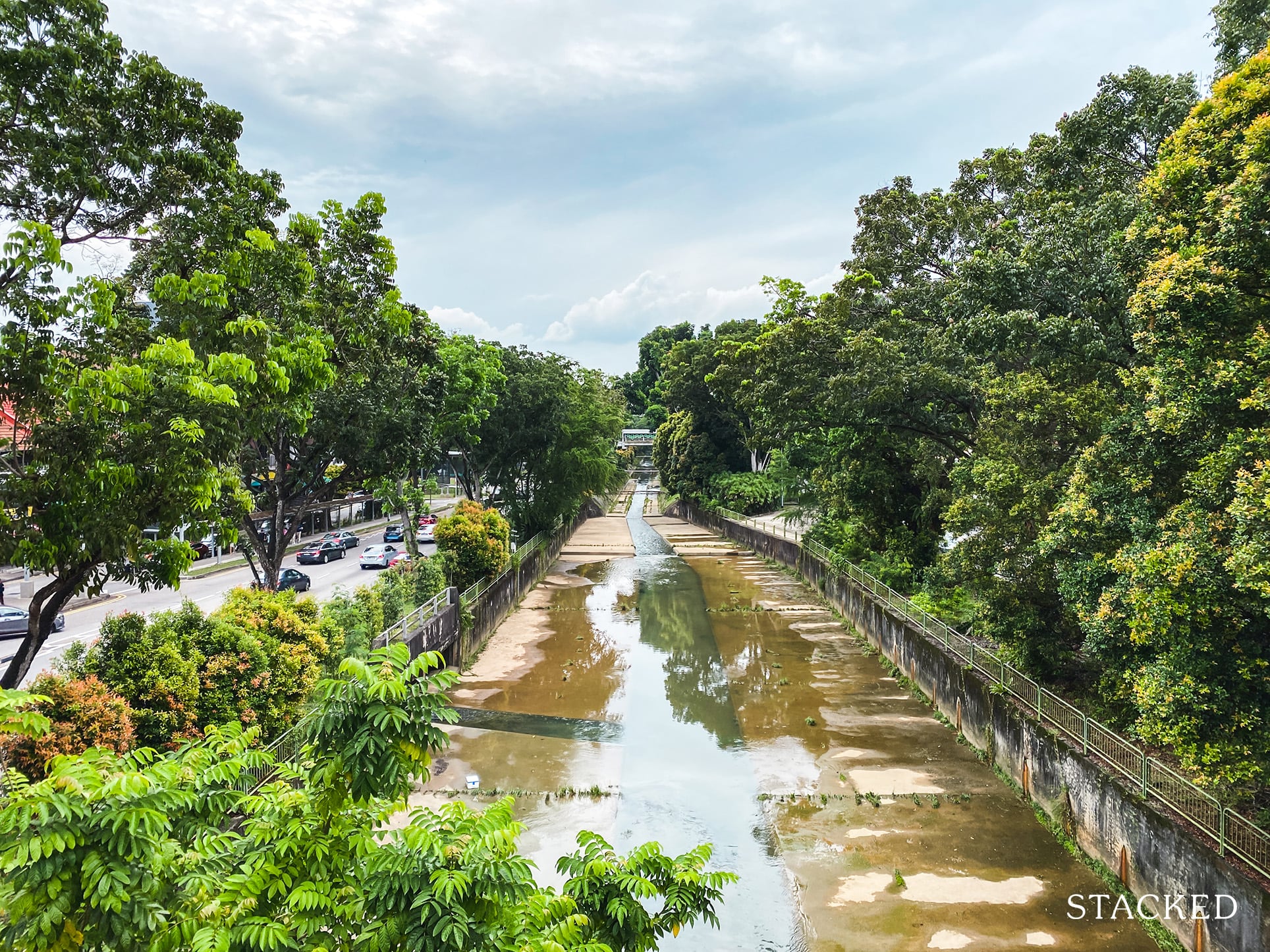 Bukit Timah is the neighbourhood for the upscale nature lover / family own stay type. This is a prime area, where landed housing and private condominiums outnumber HDB flats.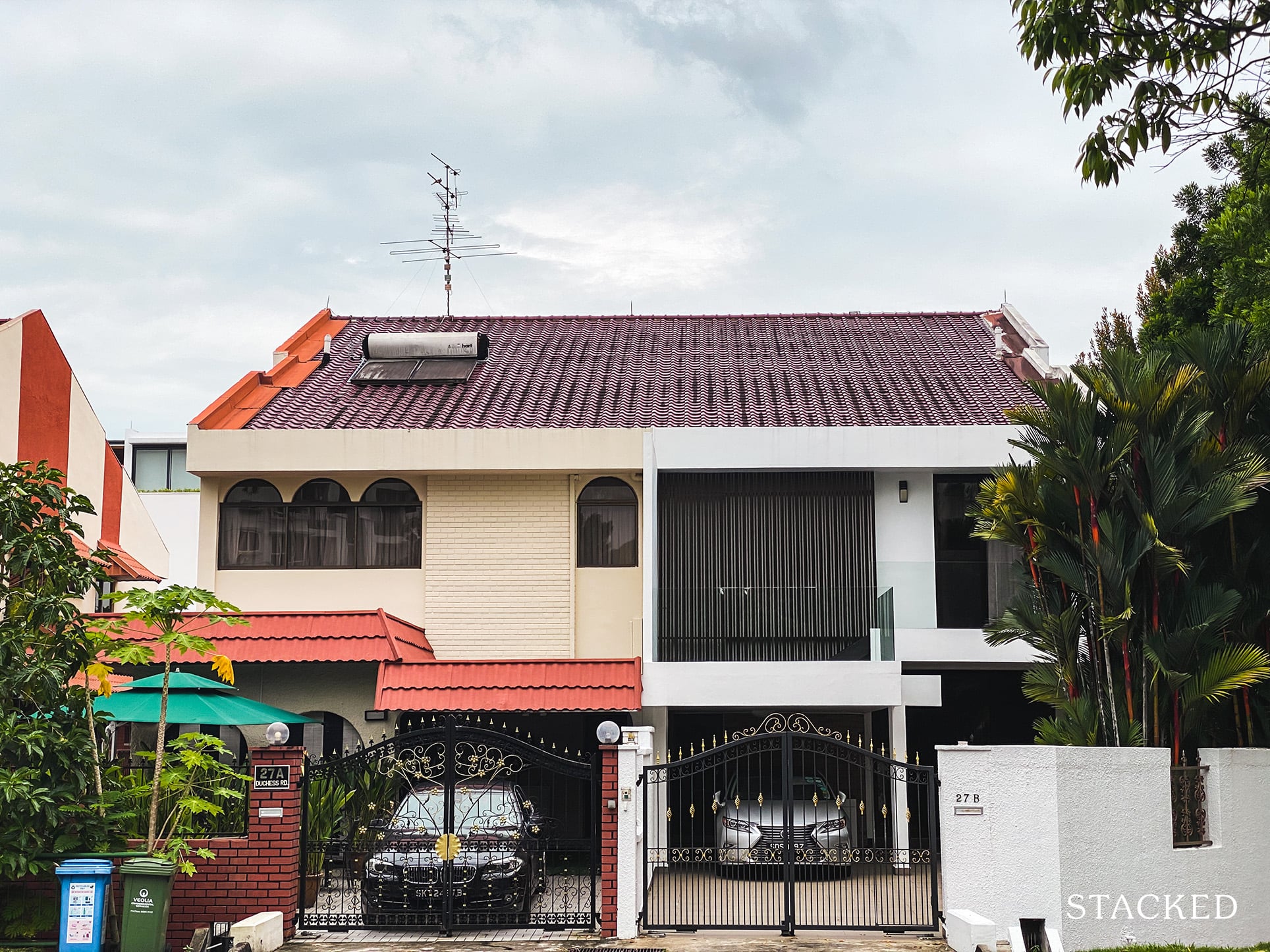 Unlike Orchard or the CBD however, Bukit Timah is a green enclave; the highlight is Bukit Timah Nature Reserve instead of another giant mall. And while some areas of Bukit Timah are less accessible – such as the landed housing estates – this isn't considered a drawback. Exclusivity is the point in this neighbourhood, and it's assumed that anyone who lives in landed housing here has private transport.

Bukit Timah is also a long-established expatriate enclave, and plenty of rare Good Class Bungalows (GCBs) are in or near Bukit Timah.
Facts about Bukit Timah
District 10
Bukit Timah is a planning area with eight sub-zones: Anak Bukit, Coronation Road, Farrer Court, Hillcrest, Holland Road, Leedon Park, Swiss Club, and Ulu Pandan 
Estimated population of 77,430 as of 2019, with a population density of 4,417 per km2. This is significantly lower than Singapore's average of 8,358 per km2.
Approx. size of 17.5 km2. 
Bukit Timah Hill is the highest natural point in Singapore (163 metres), and Bukit Timah Nature Reserve is the largest primary forest in Singapore. 
Primary Schools
Bukit Timah Primary School
Henry Park Primary School
Methodist Girls' School
Pei Hwa Presbyterian Primary School
Raffles Girls' Primary School
Secondary Schools
Other School
St Francis Methodist School
DIMENSIONS International College
Hollandse School
Malls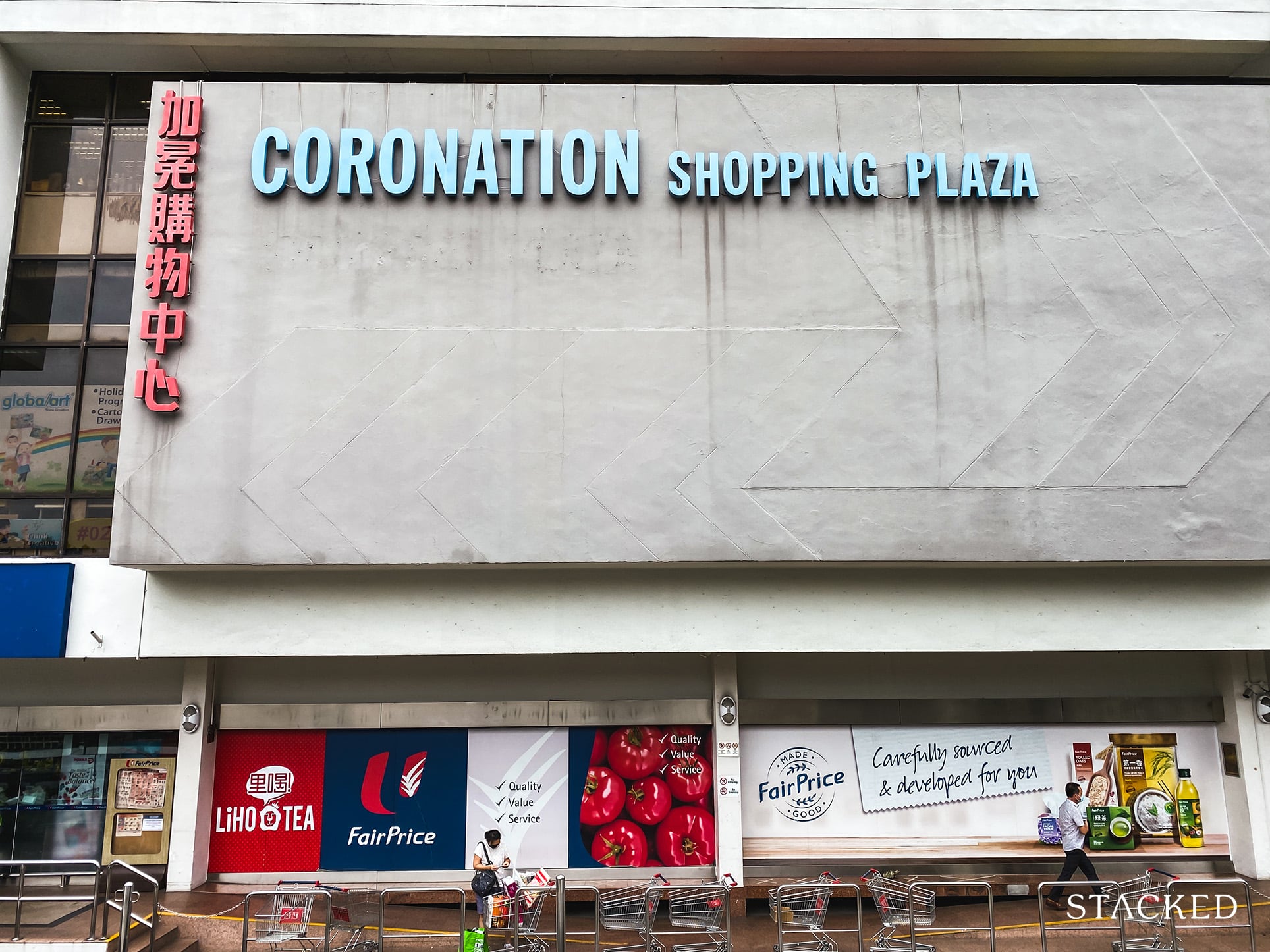 Bukit Timah Shopping Centre
Cluny Court
KAP
Raffles Holland V Mall
The Grandstand
MRT Station(s)
Beauty World
King Albert Park
Sixth Avenue
Tan Kah Kee
Farrer Road
Holland Village
Average Flat Prices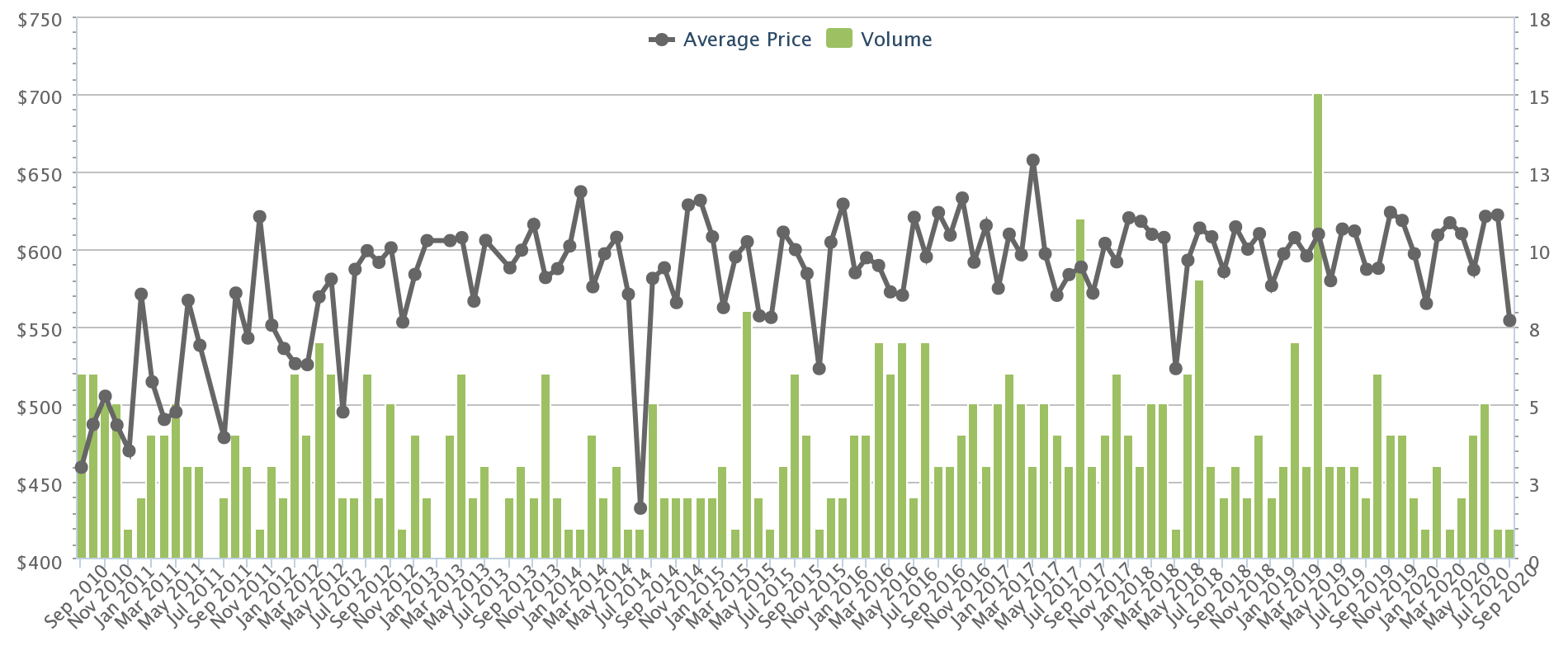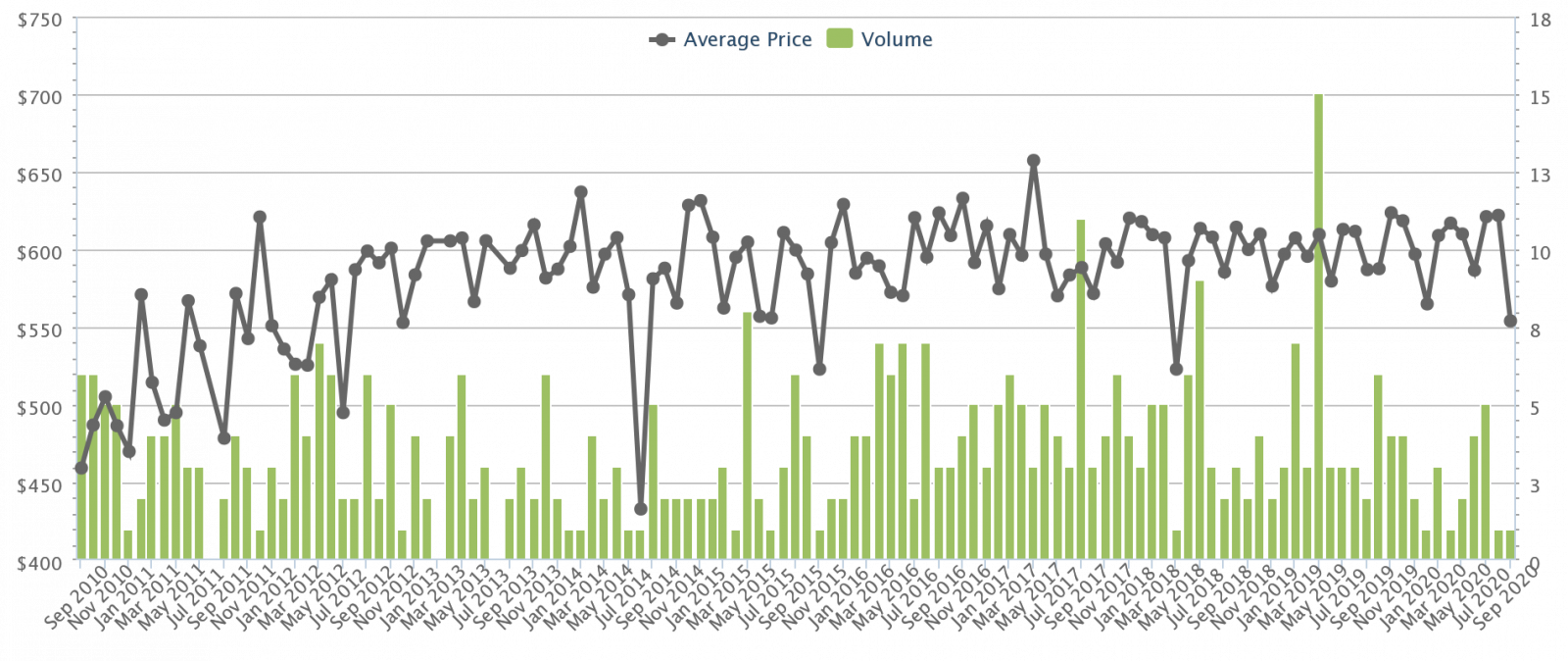 The average price of an HDB flat in Bukit Timah over the last 6 months is $602 psf. Since 2010, the average price of a flat in Bukit Timah has appreciated by around 31 per cent.
3-room flats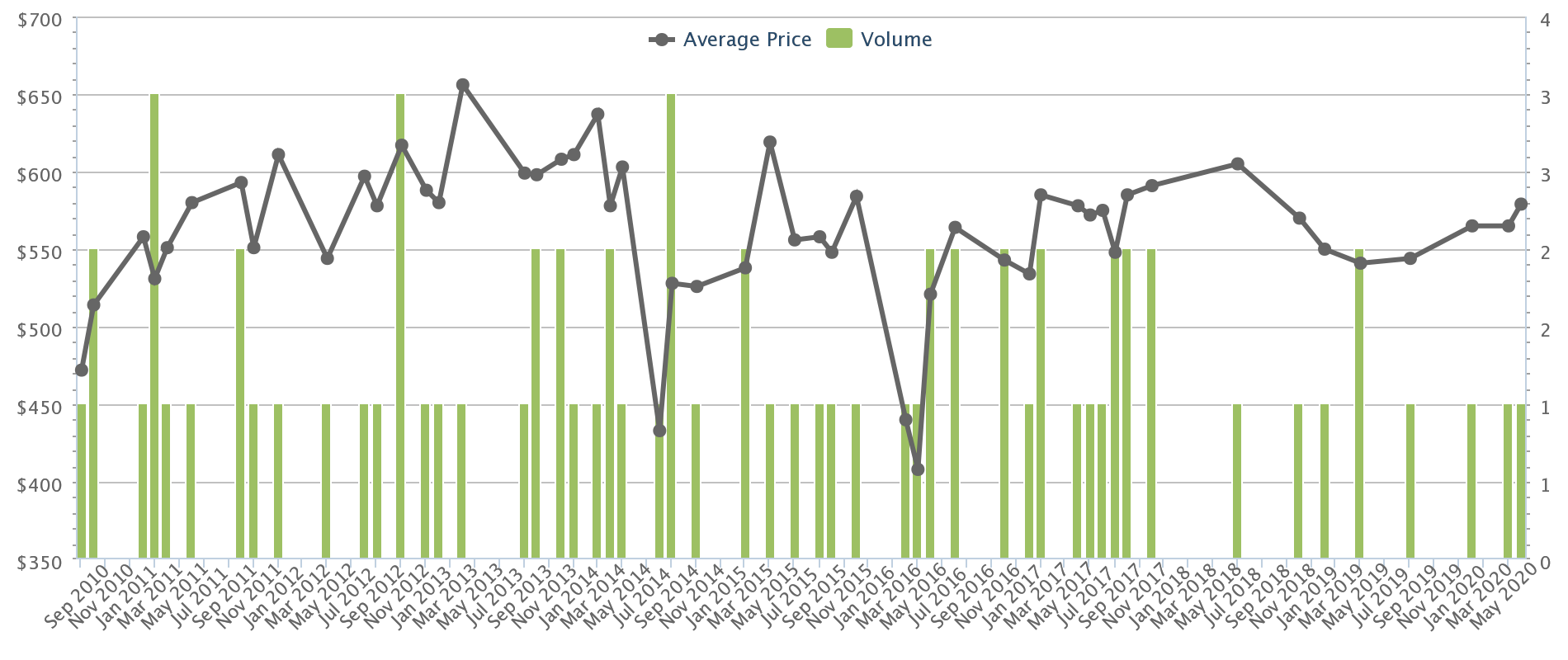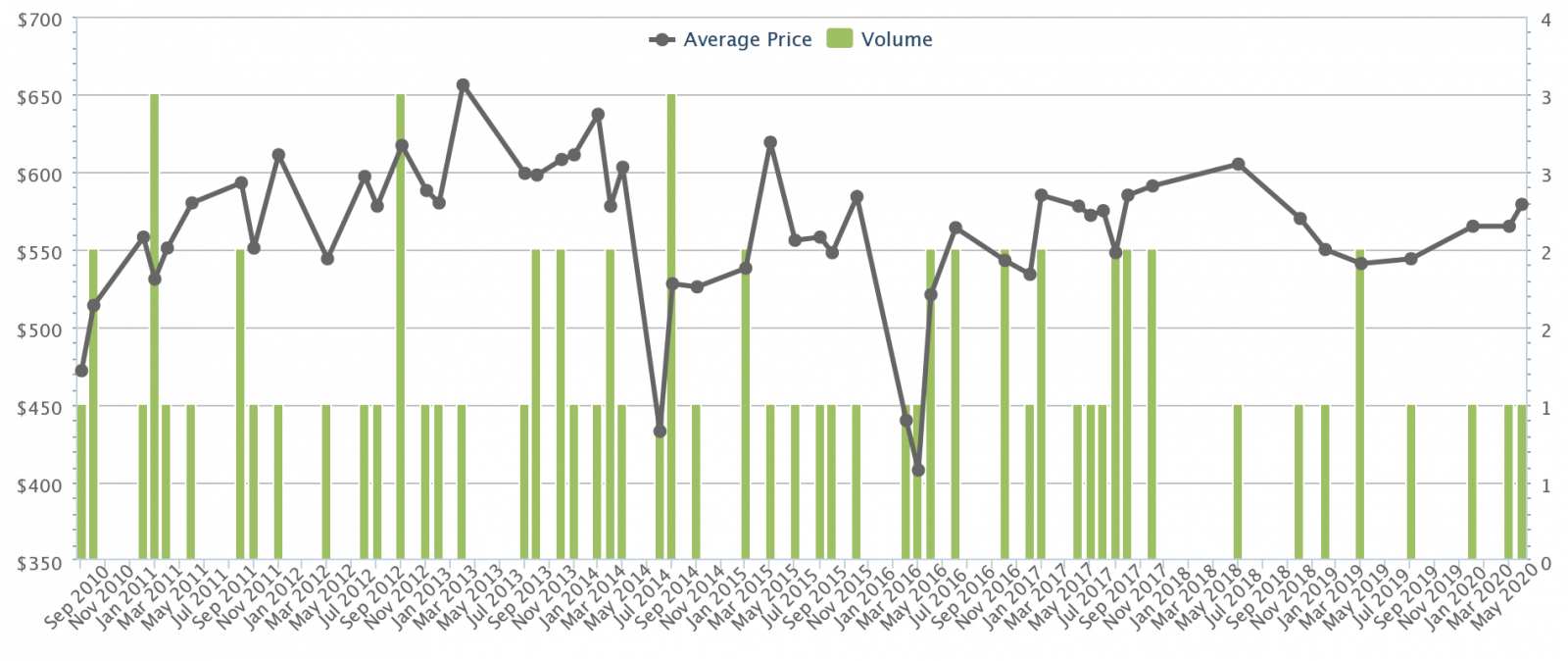 The average price of a 3-room flat in Bukit Timah over the last 6 months is $532 psf. This is up by around 12.7 per cent compared to 2010.
4-room flats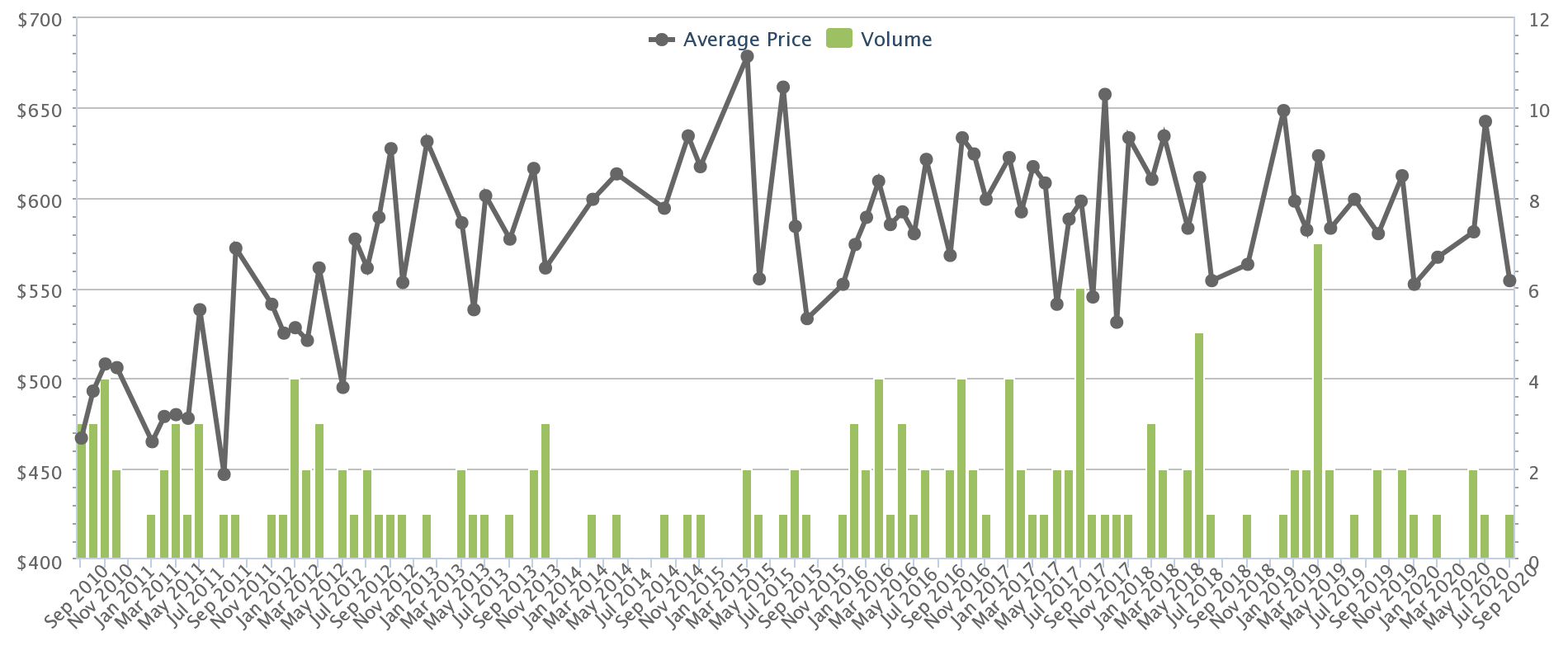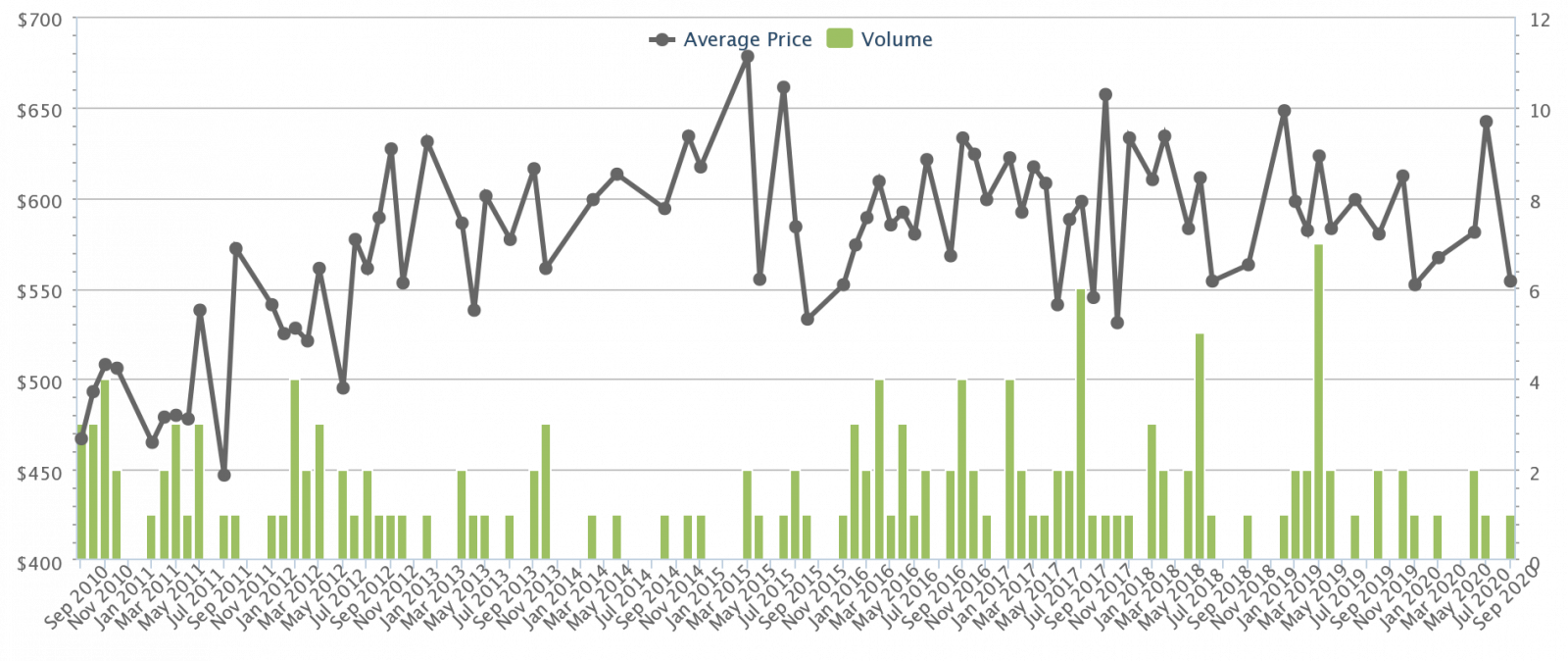 The average price of a 4-room flat in Bukit Timah over the last 6 months is $592 psf, up around 26.8 per cent from 10 years ago.
5-room flats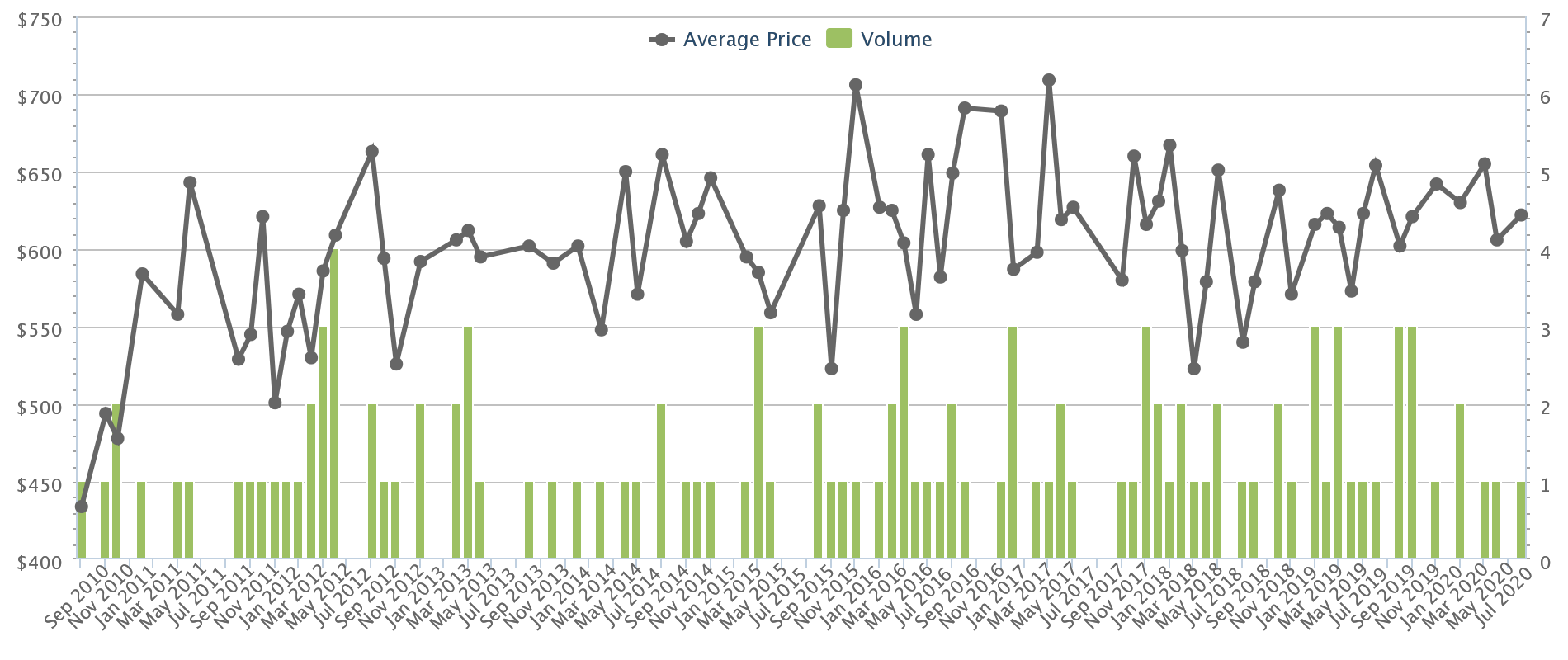 The average price of a 5-room flat in Bukit Timah today is $606 psf, up around 44.7 per cent from 10 years ago.
Overall Non-Landed Private Residential Prices in District 21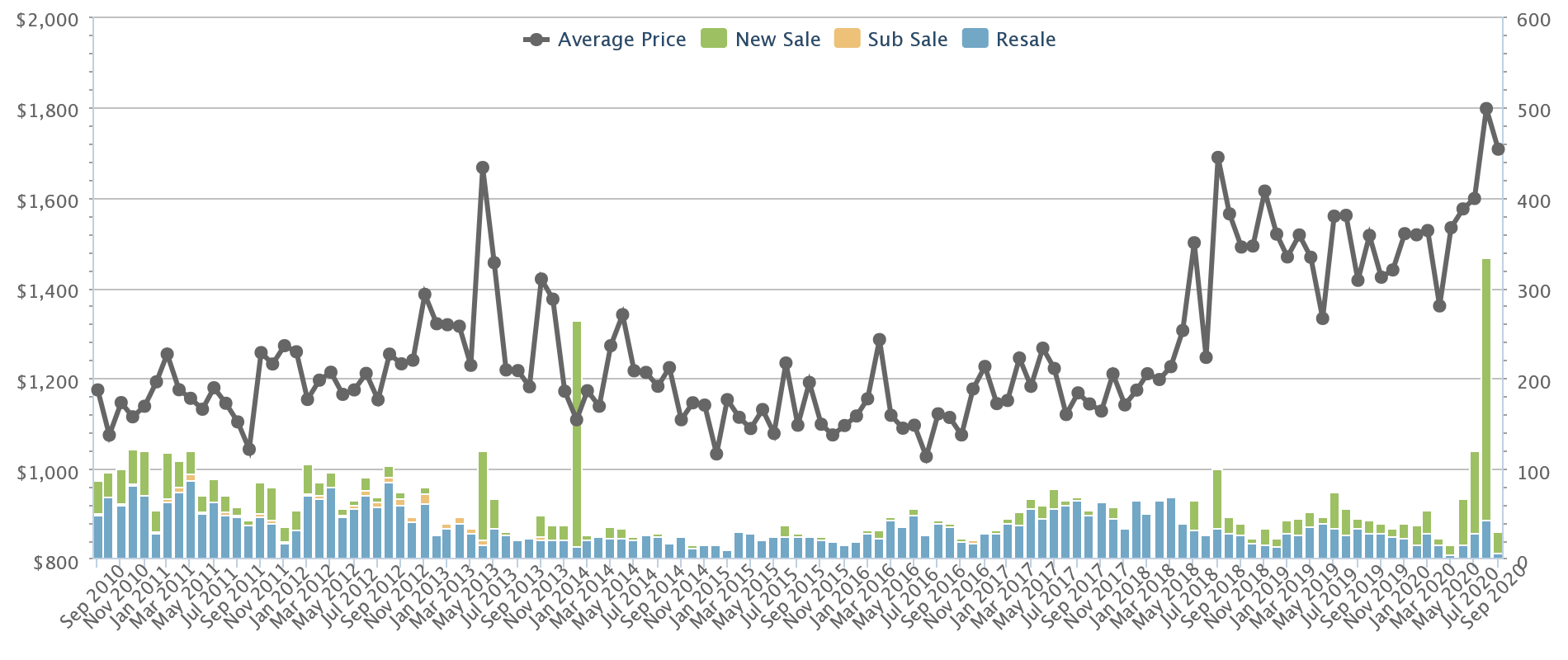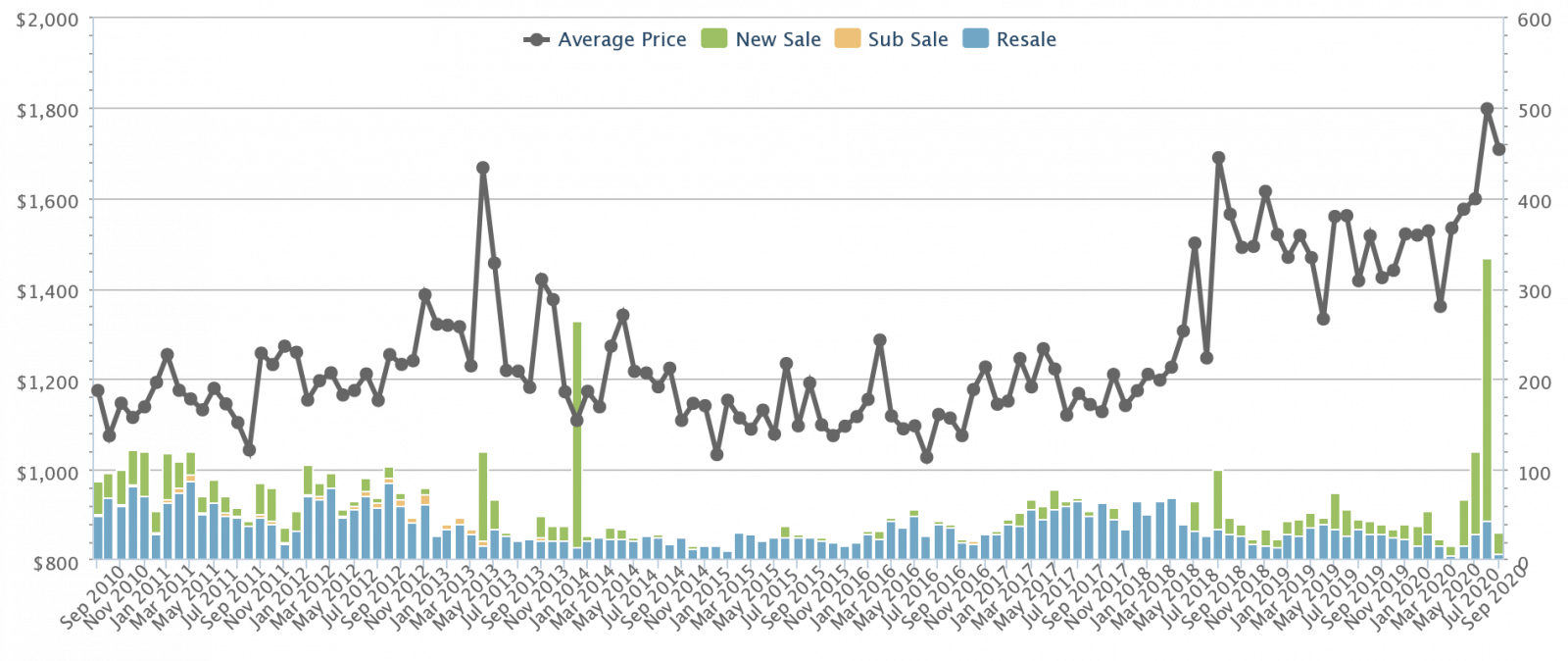 Average condo prices in District 21 (Upper Bukit Timah, Ulu Pandan, Clementi Park) averages $1,707 psf, up around 45 per cent from $1,175 psf 10 years ago.
Top 10 Projects Ranked By Capital Gain
Project Name
Tenure
Completion
Capital Gain
(%)
Historical Price
($PSF)
Current Price
($PSF)
Mandarin Park
Freehold
1972
98.8
932
1,853
Hoover Park
Freehold
–
98.6
1,110
2,205
Summerhill
Freehold
2002
74.2
797
1,388
The Beverley
Freehold
2012
70.3
784
1,335
Signature Park
Freehold
1998
57.7
832
1,312
Hume Park II
Freehold
1997
50.7
779
1,174
Southaven II
999 years
1999
49.9
779
1,168
Bukit Regency
Freehold
1995
46.7
828
1,215
Hong Kong Park
999 years
–
46.4
1,194
1,748
Hume Park I
Freehold
1995
45.3
695
1,010
Bottom 10 Projects Ranked By Capital Gain
Project Name
Tenure
Completion
Capital Gain
(%)

Historical Price
($PSF)
Current Price
($PSF)
Suites De Laurel
999 yrs
2012
-33.5
1,363
906
Jardin
Freehold
2012
-13.1
1,770
1,539
Freesia Woods
Freehold
2003
-3.9
882
848
Greenbank Park
Freehold
1981
-3.1
1,021
989
Binjai Crest
99 yrs
2004
4.2
549
572
Floridian
Freehold
2012
5.2
1,647
1,732
Pine Grove
99 yrs
–
7.6
830
893
Pandan Valley
Freehold
1978
10
850
935
Astor Green
99 yrs
1995
11.3
936
1,042
The Cascadia
Freehold
2010
15.2
1,425
1,642
The Raintree
99 yrs
2008
15.8
904
1,047
Top 10 Projects Ranked By Rental Yield
Project Name
Tenure
Completion

Gross Yield
(%)
The Hillford
60 yrs
2016
5
Suites De Laurel
99 yrs
2012
4.3
Freesia Woods
Freehold
2003
3.6
Hua Guan Gardens
999 yrs
1985
3.4
Binjai Crest
99 yrs
2004
3.4
Nottinghill Suites
Freehold
2014
3.3
Suites at Bukit Timah
Freehold
2014
3.1
Kilburn Estate
999 yrs
Unknown
3.1
Le Wood
99 yrs
2000
3
Astor Green
99 yrs
1995
3
Read this next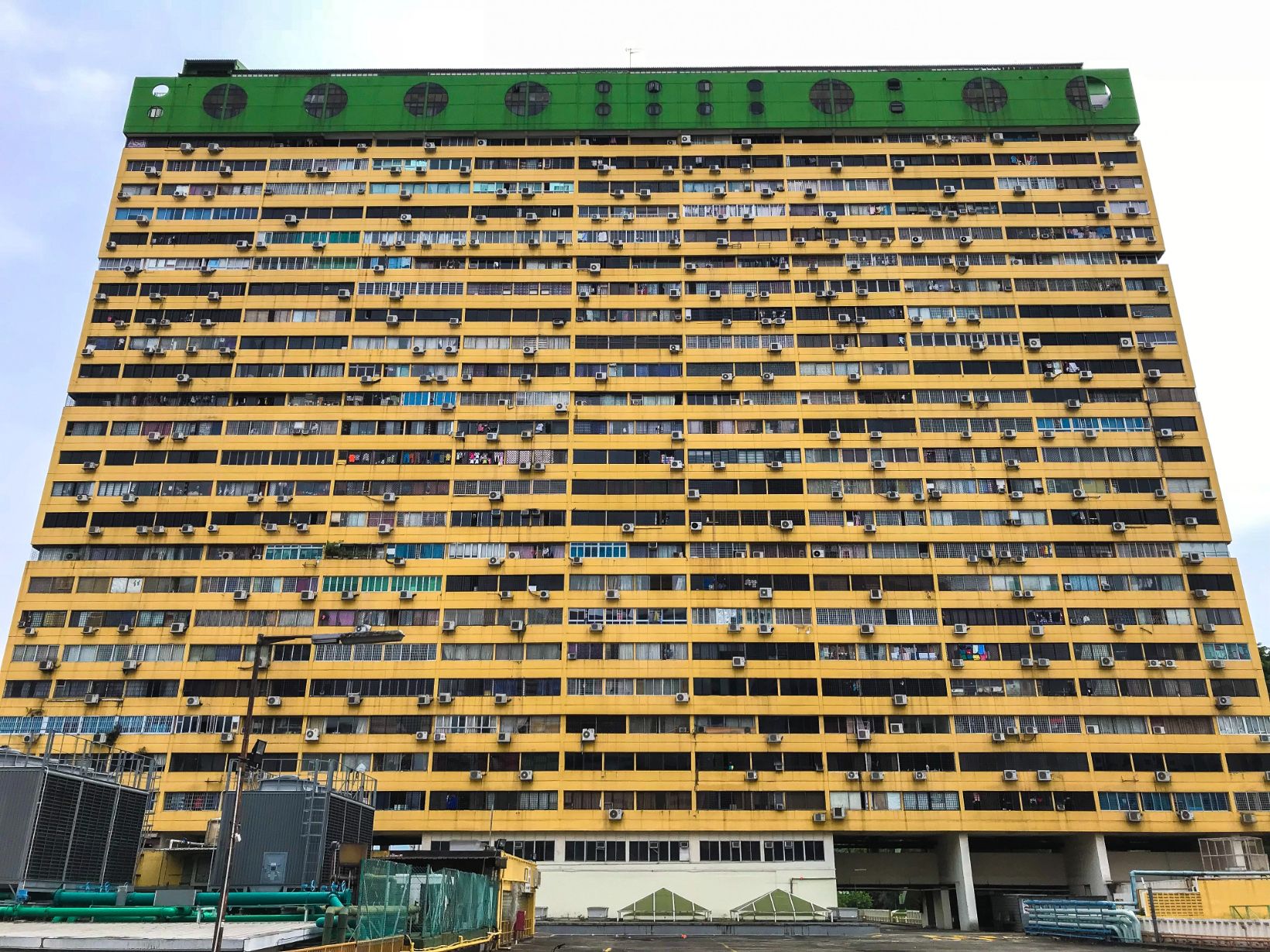 Notable recent launches: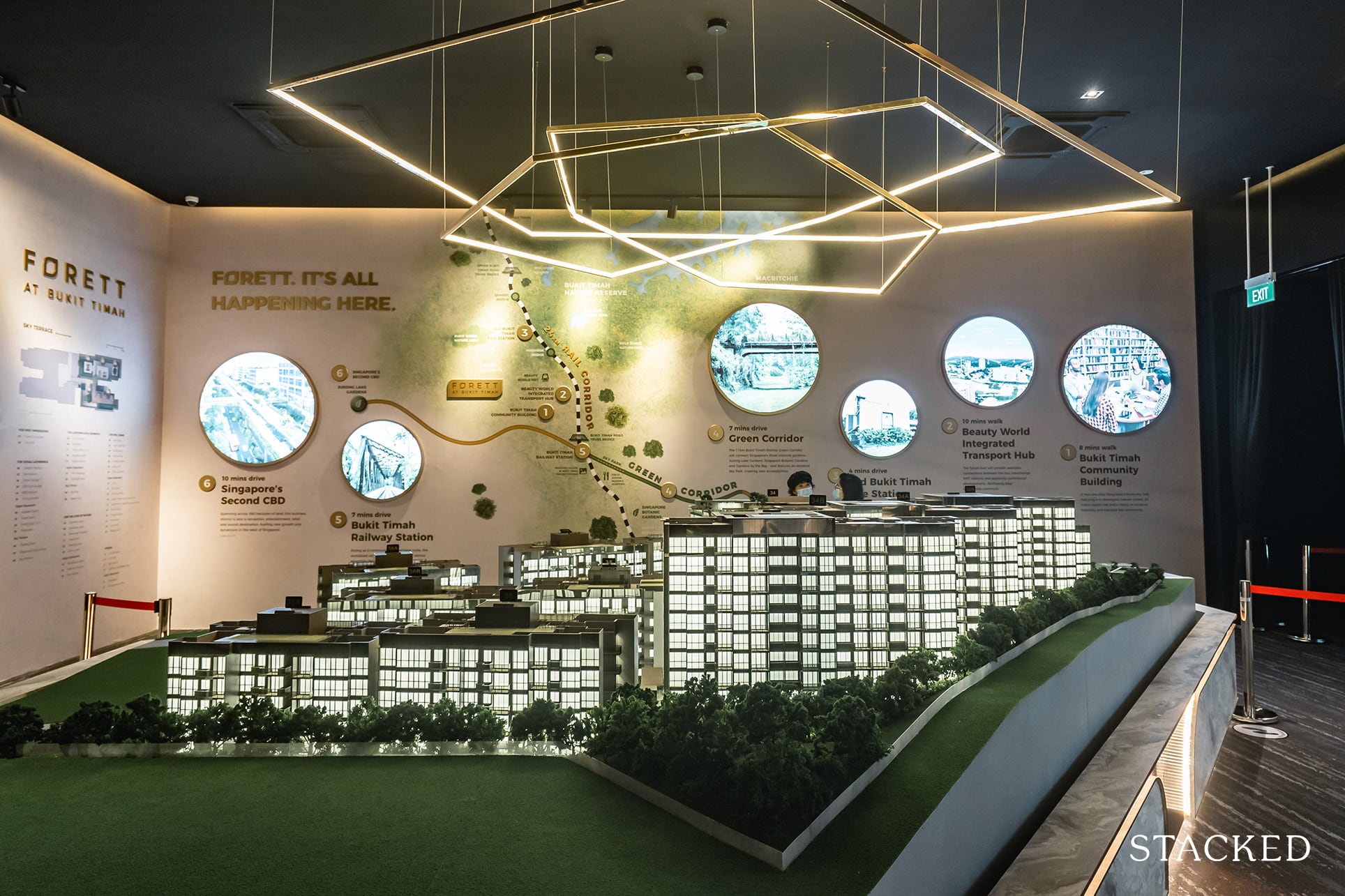 This is a freehold condo with 633 units. It's located along Toh Tuck Road, about 850 metres from the Beauty World MRT station. The launch was on July 2020, and it has sold 34 per cent of its total units so far.
Key drivers to note:
1. Bukit Timah could see a lifestyle boost from the completion of the Rail Corridor
The Rail Corridor redevelops a former 24-kilometre railway line, that has since been disused. The stretch is being transformed into a long park, with food, recreational activities, and retail.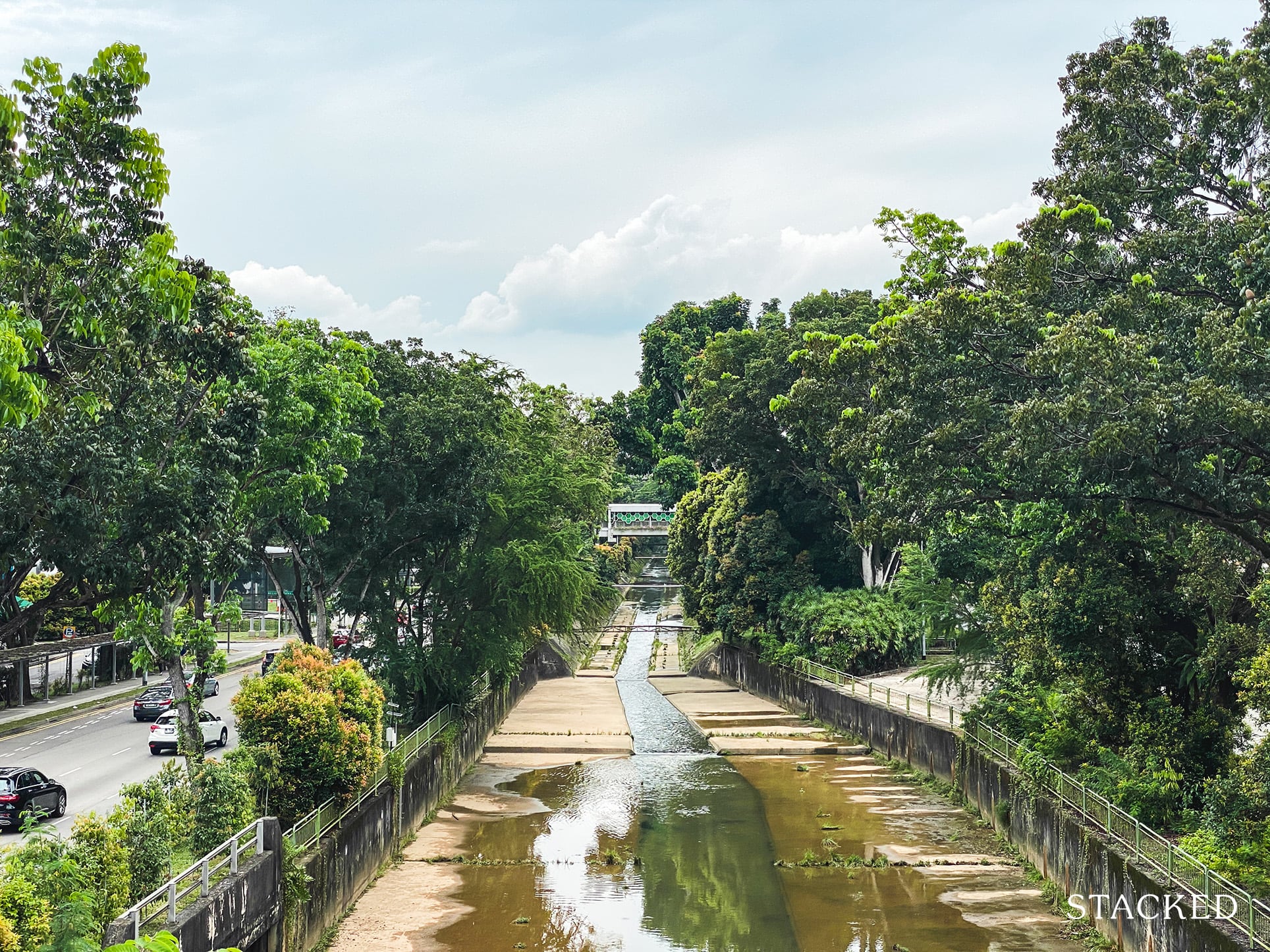 Slated for completion in 2021, it will run through Kranji, Bukit Timah, Buona Vista, and a few other neighbourhoods. Bukit Timah Railway Station will act as both a heritage centre, and a base for community activities.

The excitement is somewhat mitigated by the fact that Bukit Timah has no shortage of parks and nature walks; this may be one more of an amenity that Bukit Timah residents already have in abundance. Nonetheless, it does add to their lifestyle options.

2. The Jalan Anak Bukit site has an upcoming mixed-use development, near the Beauty World MRT station
The tender for the 3.2-hectare site is already open. The site is expected to yield 865 private residential units, and 7,500 sqm for shops and restaurants. The requirement is for a "green urban village", that will link into Bukit Timah's nature theme.

This is especially significant to Bukit Timah's retail scene, as existing malls – such as Beauty World Centre and Bukit Timah Shopping Centre – have become dated. As such, the new retail and food options here are likely to make it the next hotspot in Bukit Timah.
3. General transport improvements are underway
Two more upcoming MRT stations – Stevens and Napier – are planned to open in 2021. In particular, Stevens MRT will act as an interchange station with Downtown Line Stage 2 (DTL2). 

Road improvements are underway for Clementi Road and the PIE, and in the Jalan Anak Bukit area. This will improve general traffic conditions.
Want to find out more about specific properties in this neighbourhood? We provide the latest news and reviews in Singapore real estate; and follow us as we cover a different neighbourhood each week.