Property Stories

My Experience As A Child Moving From A Landed To An HDB And Back To Landed: Why I Preferred HDB Living Anyway
Ryan J
December 17, 2022

9

min read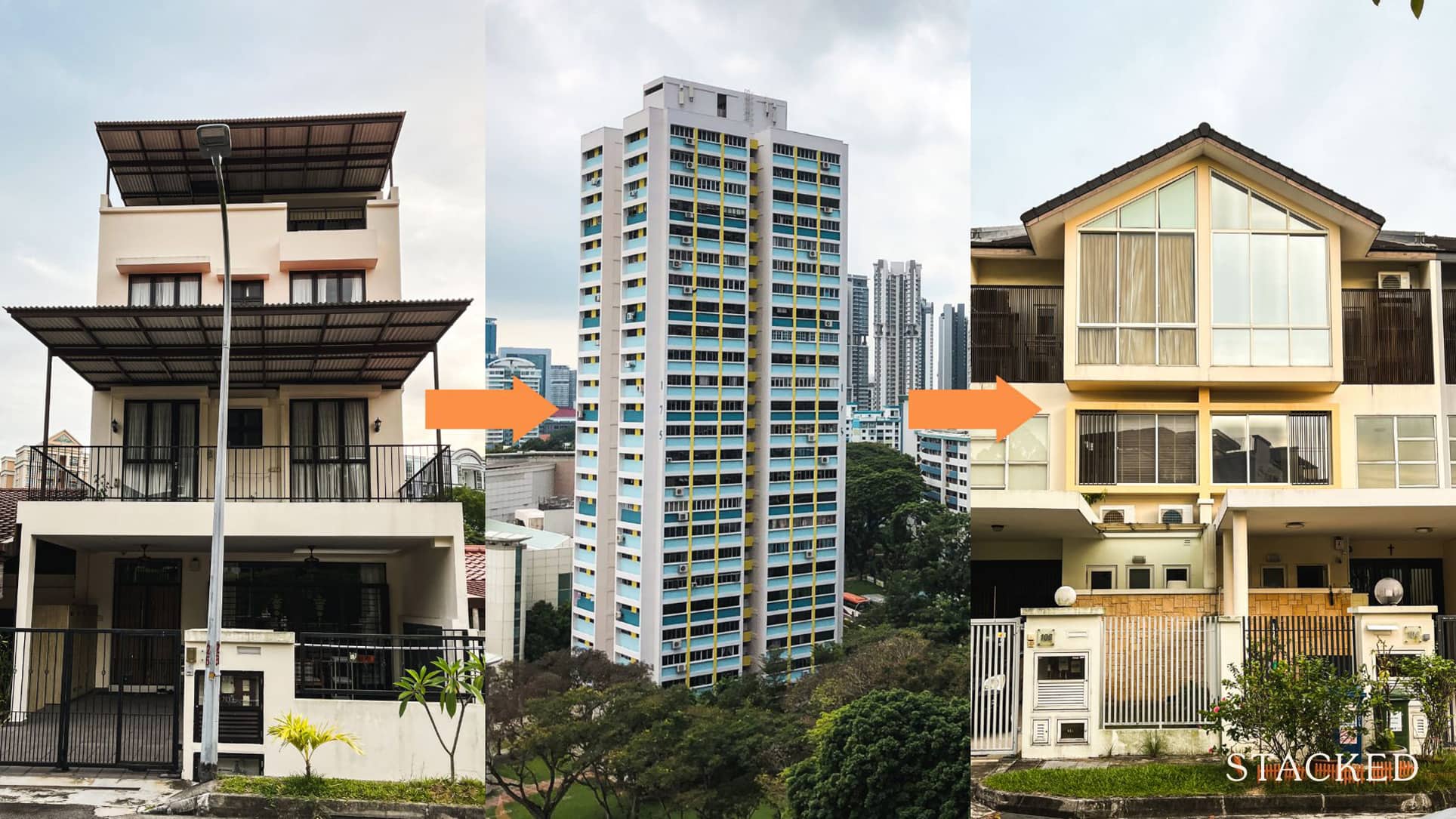 When it comes to choosing our housing, our children often don't get a vote; even though we like to think we factor them into the considerations. This week, we spoke to R who has been in the unusual situation of moving from landed, to HDB flat, and then back to landed again within the span of his childhood and teenage years. He feels home buyers need to take their children into consideration more often:
Living in every form of housing in Singapore
R has lived in every form of housing in Singapore; from a landed home to an HDB flat, and then from a flat back to a landed home in his childhood (and subsequently in a condo in his adult years).
As a child he lived in a landed home in the Siglap area. At the time, R says it was not considered one of the most expensive enclaves yet; and from his and his parents' memories, there was a stronger middle-class presence. At any rate, this only lasted till he was seven years old.
"Unfortunately my family got into serious financial problems," R says, "As my grandfather liked to bet on horse racing. I was too young to understand why at the time, but we had to pack up and move to a four-room flat, also in the East."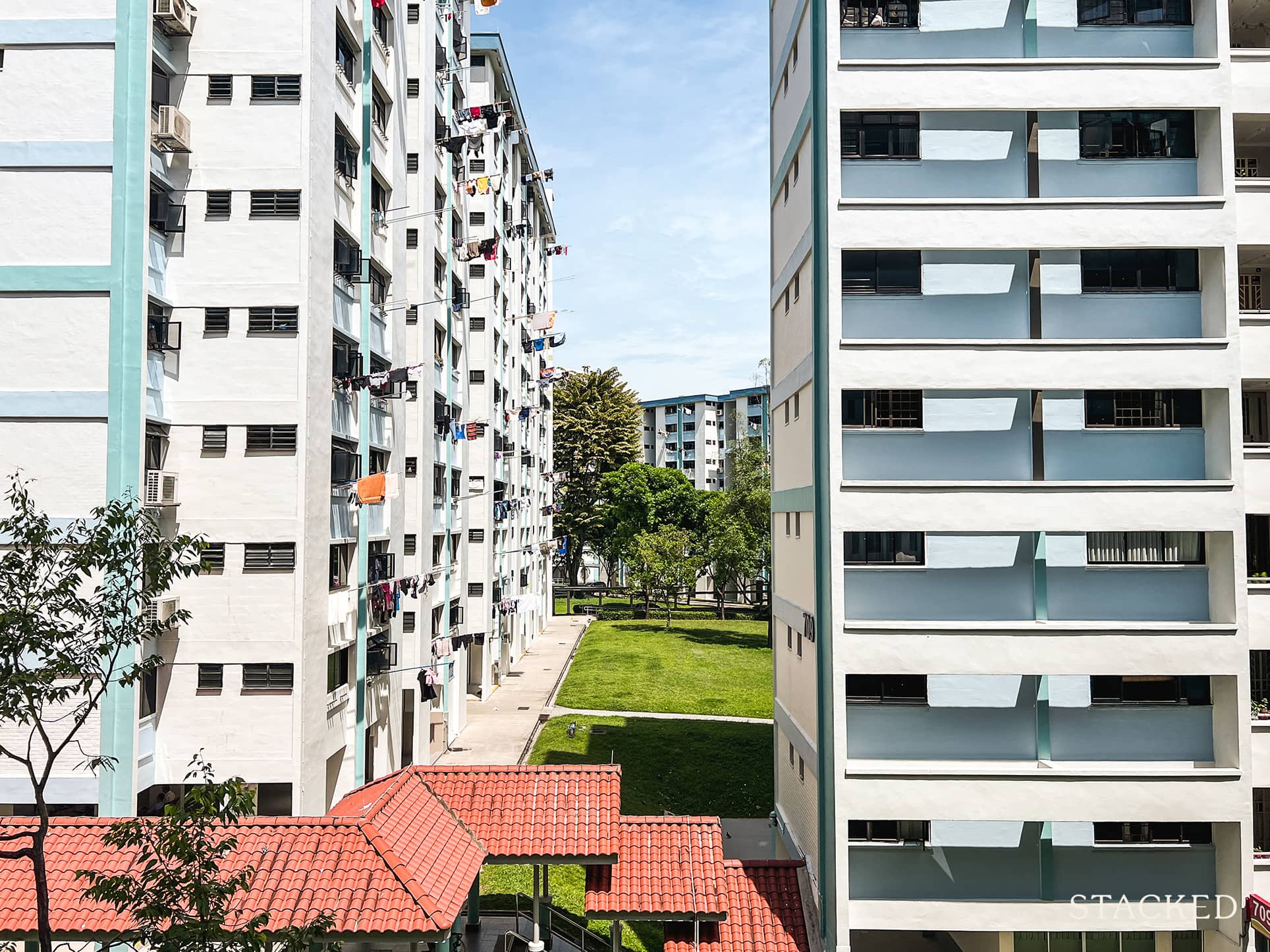 R says that the years from Primary school, through to his PSLE, were spent in the flat; and right after his exams his parents moved them back into a landed home. This time, it was a larger semi-detached house in the Eunos area.
"We thought I would get used to it, but I absolutely hated it," R says, "from my perspective as a kid, it was basically a prison compared to HDB living, and it was just as bad in my teen years."
R says it was so bad that, whenever he had the opportunity, he would prefer to stay with his uncle and aunt, who lived in a three-room flat. But whenever he tried to explain the situation, it was handwaved:
"Everyone associates landed living with privilege and comfort, I guess that's true for the adults. But landed living takes something away from a child's development and experiences. Of course, when you try to explain this as a kid people just roll their eyes, so maybe now when I say it – again – as an adult it may sink in."
The isolation of landed living
R says that in his early childhood, the sense of isolation was not so bad, but only because he had no frame of reference to compare it to.
"I had only one friend growing up, who was a girl about two houses down from mine. Her grandma or mum or someone, I don't recall, would follow us down to this small playground every day. It's still there by the way."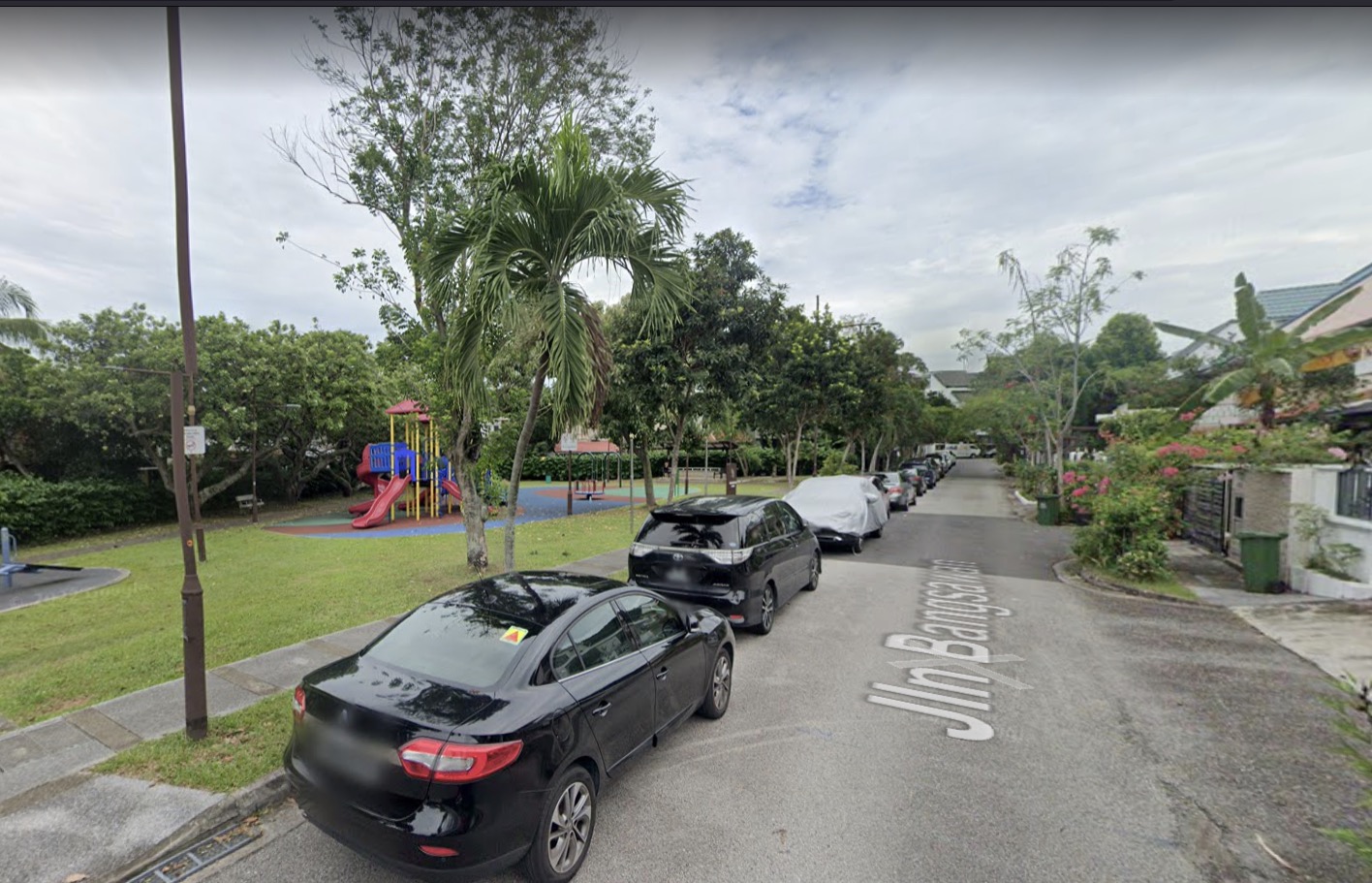 "I had no other friends, and I didn't realise that it's a lonely state to be in. My parents say that in hindsight, they would probably have heeded some preschool teachers who said I was unused to being around other children and would clam up. But there weren't many other children around, and the area is still not very accessible, even if you were to go today."
Later on, however, R moved to an HDB flat that was also in the east, and that's when his life saw a turnaround.
"Only after we moved to HDB, I started to open up a bit and have more friends. I had a place to hang around in the void deck, where there was a mama store that sold Dragonball cards; and we used to chat and trade. Many of my friends today come from that particular circle.
There was a lot more after school activities as well. Sometimes my aunt or grandparent, or one of my friends' parents, would take us out to the movie, the food court; and a lot of this was possible because of the flat's accessibility. If it was the old place in Siglap, it was way too troublesome to take the bus and walk a long distance, or to take a taxi."
R said that the added benefit was that his performance in school saw improvements as well.
"It was easier to go over to a classmate's place to study, or join study groups, because it was usually just one or two bus stops away. And the bus stop was right outside our block."
On top of that, R was able to interact with a wider range of people, whom he previously would never have met:
"I learned to play caroms and play the guitar from the Malay barber, just a few blocks away. I had friends who were poor and we would dig out cardboard from the trash and use it to race toy cars, I had friends who were rich and we would help their dad shop for fish that could cost thousands of dollars."
R says these experiences were invaluable later in life, especially during his National Service and when he started his own business.
Moving back to a landed home
R's next landed home felt like misery compared to the flat. This was despite being larger, and having features like a home theatre room, music room, and roof access for barbeques.
Whilst plenty of visitors were impressed, R was increasingly isolated from friends:
"Back in the flat, friends would just drop by spontaneously. Or someone would call, and you could just rush out and get on the bus. At this new home there was zero chance of any coming by.
Even if they called, I had to weigh up the time taken to walk all the way out to the bus stop, which was almost a kilometre away and uphill by the way, and then the long ride to go and meet them."
As a result, R went out less frequently, unless his parents were driving and could give him a lift. He also stayed out less frequently with friends, as he had a curfew and his home was harder to get to.
"In a very short time, I think just one or two months, I almost entirely stopped going out on weekdays; I would only ever go out to dinner with my parents because they drove and it was convenient."
What affected R the most, however, was the lack of nearby amenities.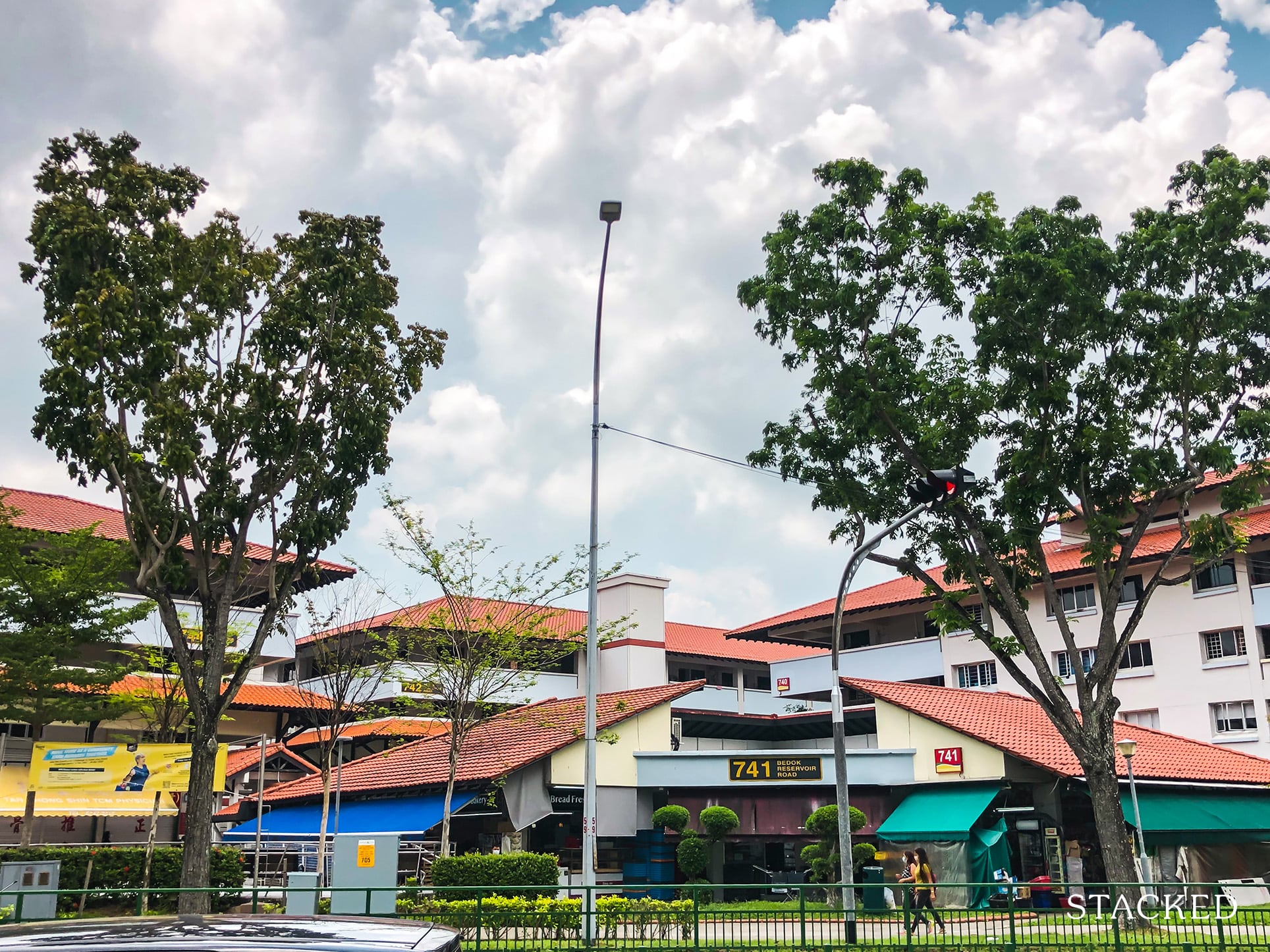 "No more late-night mutton soup, no more walking three minutes to the best prata stall, no more mama shops selling True Singapore Ghost Stories books or trading cards, or whatever entertainments a kid wants on a slow evening. Zero."
One of the unhealthy results of this isolation, R says, was an increasing dependence on at-home entertainment:
"I started to spend more time in front of the computer, or the PlayStation after it was released that year. And this was an addiction that followed me throughout most of my teens, although at least back then there was no Internet to make it worse.
In today's context, I think without having a physical group of friends to hang out with, kids end up having friends who are just Xbox screen names."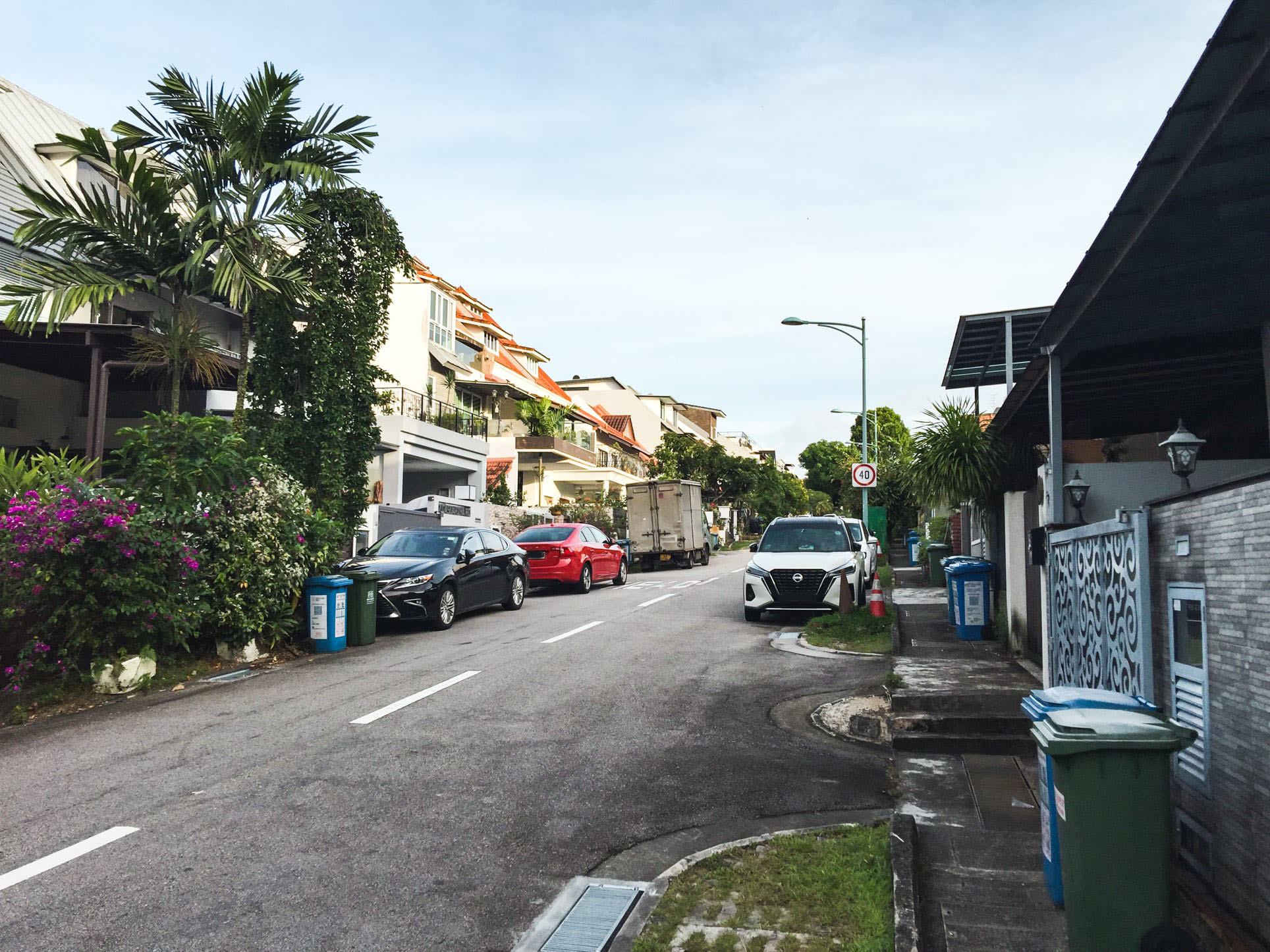 Read this next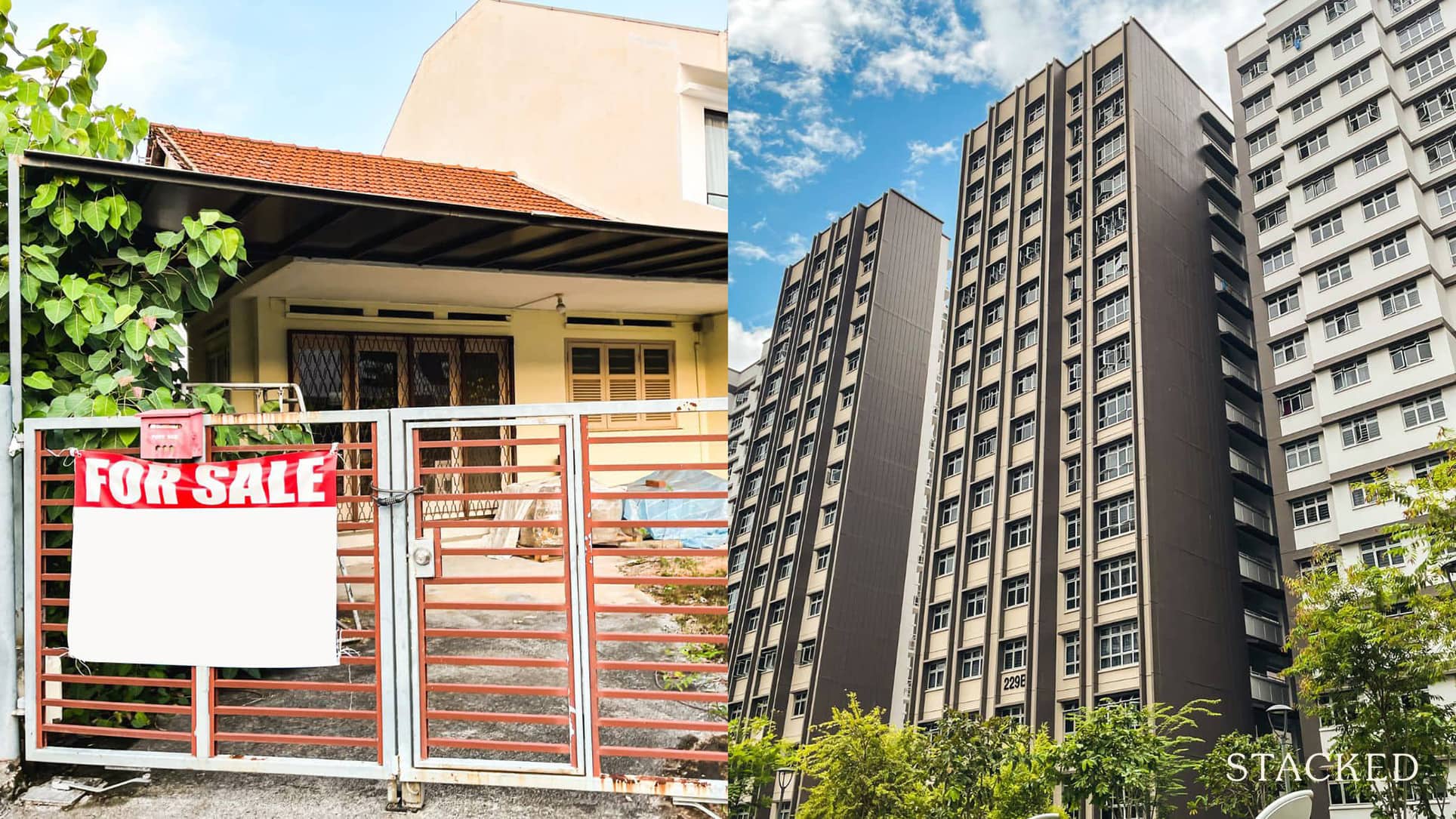 Cleaning the house and security became issues as well
R says the thing he began to hate most was cleaning the house. Given its sheer size, the domestic helper alone couldn't help to keep the three-storey unit clean.
"We all had to pitch in," R says, "and we would burn several hours cleaning, especially on New Year at spring cleaning. The absolute worse was the rooftop; it was full of disgusting muck in the drains, and it would sometimes rain just a few minutes after you'd mopped the whole giant area. We gave up on using it for BBQs and just let it get dirty.
The kitchen, which faced the backyard, was the part I hated cleaning the most. There would be things from the garden that would crawl in; slugs, frogs, lizards, centipedes. I swore I would never live on a ground floor unit because of that experience."
R also says landed homes run the risk of burglary, with so few people around, and without the 24/7 security of condo guards.
"We had one incident when we came back, and both our house and the attached neighbour's were ransacked. Our semi-D was at the end of the street, it was quiet, and it was probably an ideal target."
The burglars made off with jewellery, cash, and some electronics; all of it except the cash was retrieved by the police a few days later. Nonetheless, it was an experience that made R's parents install an alarm system, which his father complained was "absurdly expensive."
It was one more reason why R found the "privacy and exclusivity" of landed housing to be more of a drawback.
Today, R is intent on moving from his condo back to HDB living
R says that when and if he has children, he would prefer for them to grow up in an HDB flat. The main reason is simply to give them exposure, to people of different cultures and economic situations.
"I find that people who never live in HDB flats lack common ground with many other Singaporeans," R says, "and for children, I know I felt a sense of exclusion as a child. I think that is a disadvantage when they do NS or join the workforce."
R's advice to parents who live in landed property, is to get the children out of the house often:
"Don't let them settle into a habit of just sitting at home because going out is less convenient. Find them activities nearby, music, martial arts, whatever they like, for them to build a circle of friends. And get them to go regularly."
For more home owner and buyer experiences, follow us on Stacked. You can also check out in-depth reviews of new and resale homes alike.