Property Stories
My Aunt Cheated Us Out Of Our Property: An Expensive Lesson Learned On "Trusting" Family Members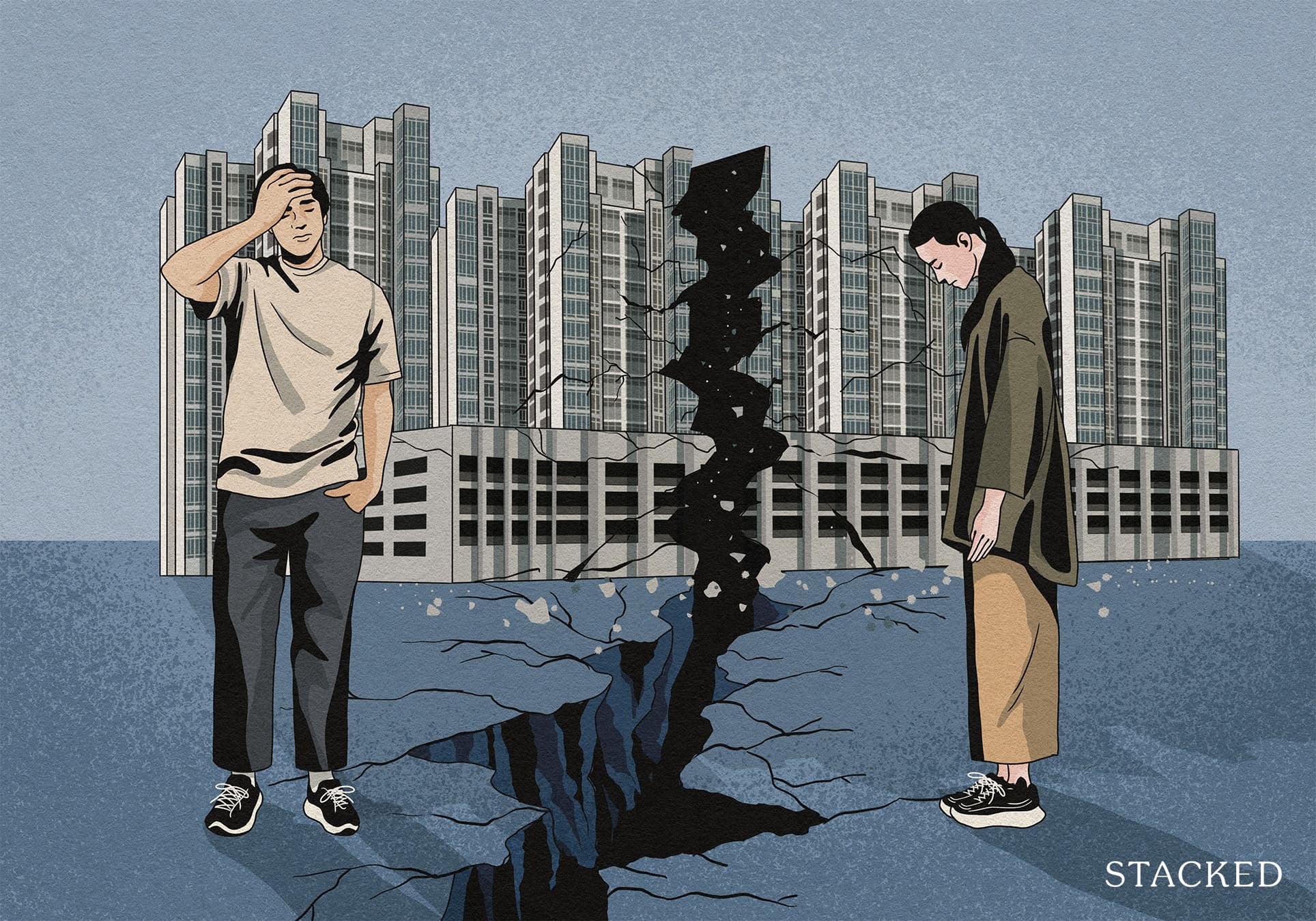 5
min read
There are many reasons for putting your property assets under another person's name. In some cases, this is a transfer of the property so you can avoid Additional Buyers Stamp Duty (ABSD) on another home; in others, it might be due to maintaining confidentiality. Most Singaporeans seem happy to use a family member's name while forgetting the potential consequences. Here's an example of what can happen:
Buying a property under another person's name
S told us of a situation where her father's sister and brother-in-law effectively made off with a property that was supposed to be theirs. S says that the incident happened "a long time ago," with her grandfather wanting to give her father a property, but her parents had already successfully applied for a BTO. Nonetheless, S says:
"My grandfather still wanted to give my father a property, as he gave all his sons one property each." This led to her grandfather putting the property under his daughter instead.
This behaviour is not uncommon for an older generation of Singaporeans, even today. We continue to meet seniors who are hesitant to reveal their wealth, and who believe trust is a matter of family rather than legal channels.
"This was a long time ago when I think the deposit for a property is much less than today and there was no such thing as ABSD. So my grandfather put it under my aunt's name, where she took a minimal loan and he paid for the mortgage each month."
It would have been better to consult a conveyancing lawyer in this case. We're told that, for those who want to keep their financial situation private, legal advice privilege does exist in Singapore; lawyers are obliged to keep certain details absolutely confidential.
But as we mentioned, many older Singaporeans place greater trust in family ties than law firms.
Besides family ties though, there was little to suggest that there would be any case of running away with the property.
"Both my aunt and husband lived in a landed property, drove a sports car and generally lived a life of luxury, so my grandfather didn't think there would be any issues.
Let it be clear though, that while it might seem like she was doing my father a favour, she took a bit of the money each month as her "payment" for using her name. My grandfather was aware of this, but he didn't really bother too much."
Tricked into a cash-out refinancing deal
S says that the property was immediately rented out, without them bothering to do much renovation. Her parents knew that they were ultimately going to sell it, as they already had their BTO and they weren't planning to stay in it.
S's father began the sale process and engaged agents to list the property. It was only after the first reasonable offer came through and was accepted with the sale going through, did her family receive the shock of their lives.
"After the sale had been completed, my parents asked for the money to be transferred to them, but they kept stalling. It was only at that point after the property was sold, that they found out the property was under a remortgage with the bank. So besides taking some cash each month, they had used the property to take on another loan."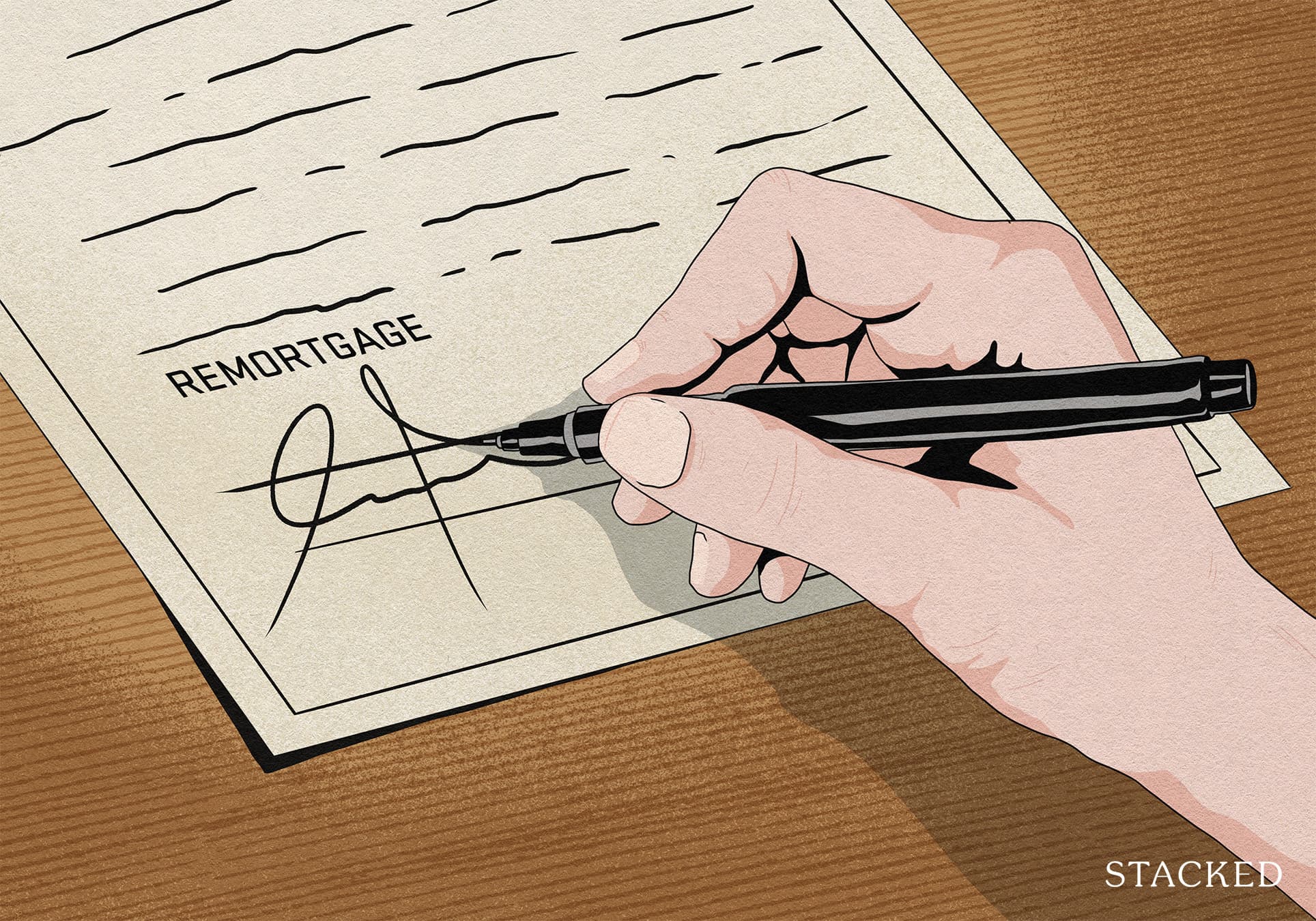 We believe this was some type of cash-out refinancing: a process that can only be done for private properties. This is a loan taken out on an existing property (at present, up to 75 per cent of the property value).
This type of financing doesn't require the property to change hands.
E.g., If you own a property valued at $2 million, you might be able to borrow $1.5 million against the property, while still holding on to it. In effect, it monetises a property asset, while still allowing you to live in it or rent it out.
The interest rate will vary based on the loan terms but is usually much cheaper than a business loan or personal loan. Failure to repay the loan, however, can lead to repossession of the property.
Ironically, they just never expected the family to do such a thing
Banks are less willing to offer cash-out refinancing, on properties with an existing home loan, but it's definitely not impossible. In addition, CPF usage will cap the amount you can borrow on such a loan (e.g., if you have used $300,000 in CPF monies, the maximum cash-out loan is reduced by this amount).
Nevertheless, they had gone behind their backs to get the property remortgaged, and it was a real act of betrayal.
"I do think that they never wanted to actually cheat my parents of the property. But they thought that as long as they finished paying the loan, my parents would never find out. However, they never expected them to sell so early."
In addition, because the sister and brother-in-law had actually paid nothing for the property, they would lose nothing even should the bank repossess it. The cash-out refinancing was effectively free money for him.
S says that her father never saw a single cent of the money, from the so-called "sale."
S's father didn't seem to take legal action immediately, which would have seemed appropriate at this point. But S says that:
"To be honest, my parents never really fought for it much, perhaps also because nothing could be done legally, but it was more of the anger of betrayal from a supposed family member."
S also mentioned that her grandfather had already passed on at that point, and there was even less hold for her aunt and husband to do the right thing.
At first, the brother-in-law was apologetic. But as time went on, and he was sure that nothing could be done to him legally, he became defensive, and would just tell her father to "call the police" when the incident was brought up.
His sister was more remorseful, having also written a letter of apology to S's father, saying the letter could be used as proof they would "pay back every single cent," something that S says is yet to have happened.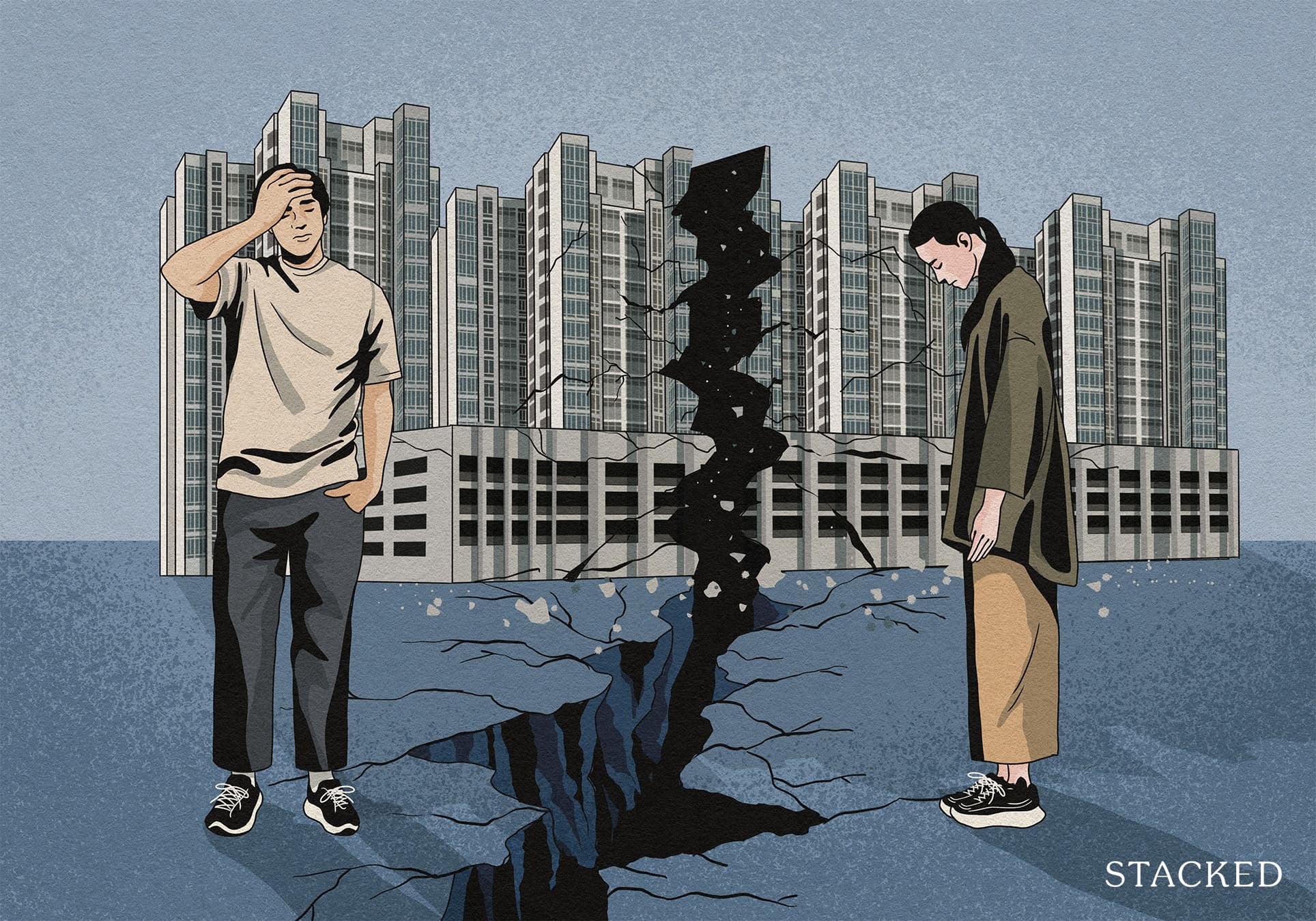 Soured family relations
S says it's a lesson not to blindly trust family members: "Whenever money gets involved, people get greedy."
For some though, it is a tough change of mindset, to go from trusting family to instead trusting an unrelated body of legal professionals. This involves a wide range of situations, from taking on the family as guarantors and co-borrowers to even selling a home to family members.
Ultimately, going through the proper legal channels is a way to protect family relations, rather than an act of distrust.
For more homeowner experiences and stories, follow us on Stacked. We'll bring you stories on the ground, as well as personal insights from what other property owners have gone through.