Property Picks
10 Most Expensive Condos in Singapore in 2019
Druce
July 23, 2019

7

min read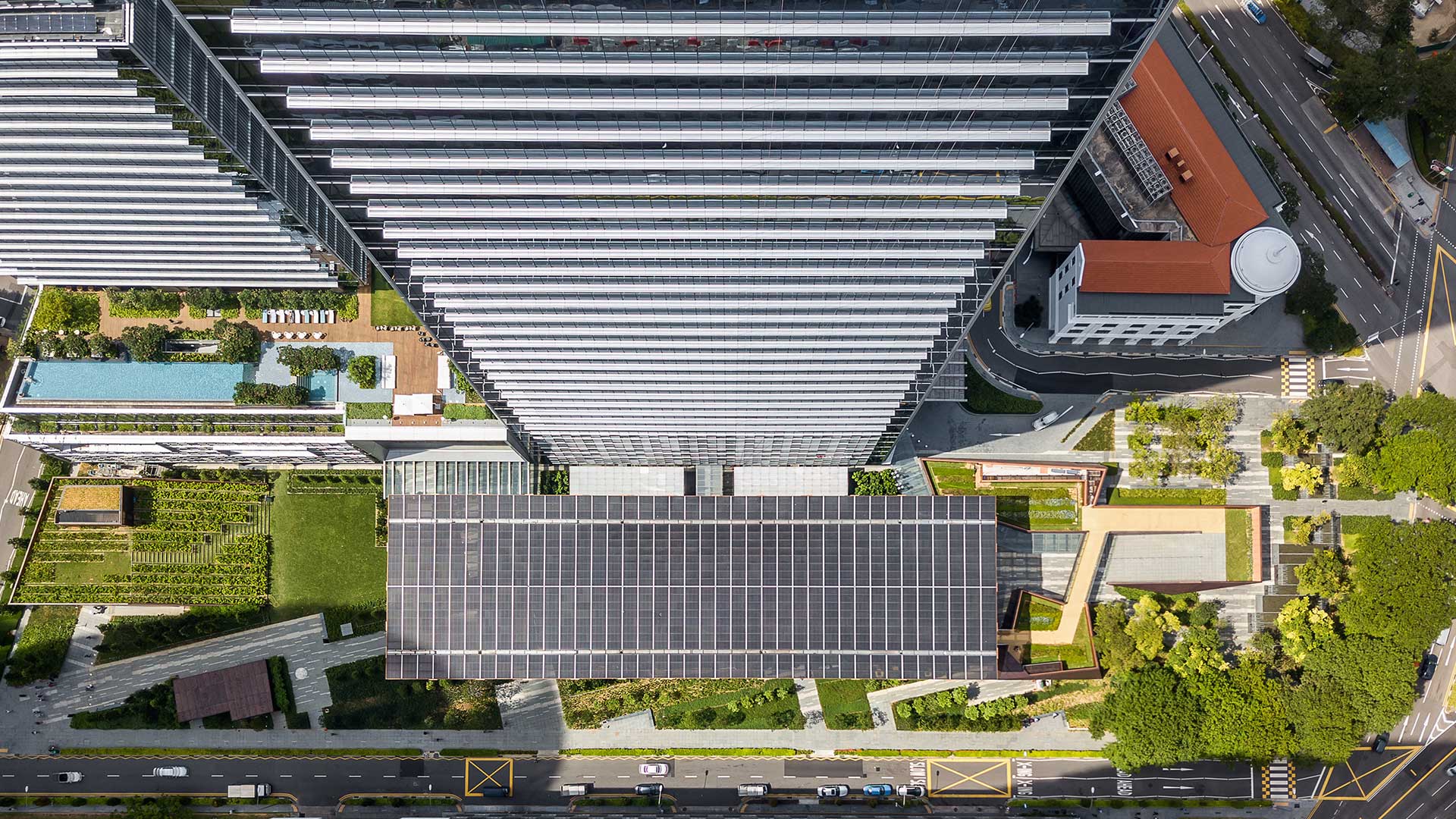 7
min read
I'm sure most of you would have heard the news by now. If you haven't already yet (where have you been?), British billionaire James Dyson recently purchased Singapore's most expensive penthouse for an insane S$73.8 million (which is discounted from the original eye-popping S$100 million pricetag). Seeing as we recently published an article on the 10 cheapest condos in Singapore in 2019, we figured it was about time to do one on the most expensive condos in Singapore in 2019. After all, who doesn't love reading about how the rich and famous spend their money (even if it would take most of us several lifetimes to get there).
10 Most Expensive Condos in Singapore in 2019

1. Wallich Residence ($73.8 million)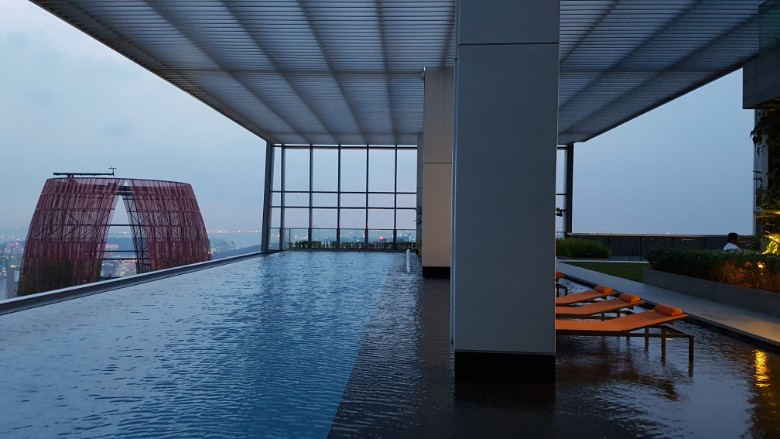 No prizes for guessing the top of the most expensive condos in Singapore (as we kindly revealed at the start). This 3 levels super penthouse offers the highest residential views that you can get in Singapore, which is probably one of the main reasons for its price tag. The penthouse is a truly spacious 21,108 sq ft of space and features five bedrooms, dining, living, study, dry and wet kitchen, an entertainment room and a utility room. If that sounds rather normal to you, it does not stop there, as there is still a 600-bottle wine cellar, bar, private pool, cabana, and a jacuzzi room. Having reviewed the Wallich Residence before, we have to say even the "normal" units have amazing views, so we cannot even begin to imagine what this super penthouse would be like.
2. Boulevard Vue ($52 million)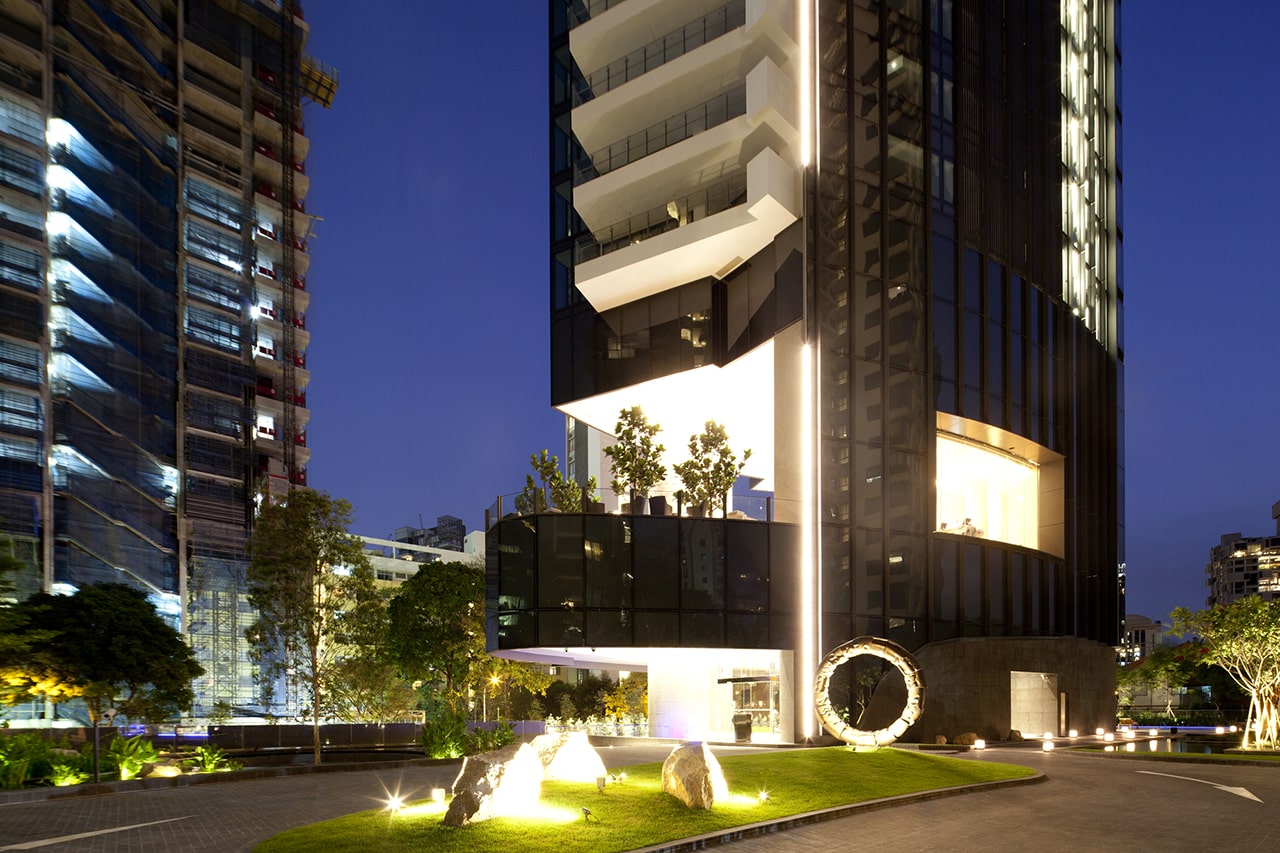 At $52 million for this super penthouse, this Boulevard Vue unit comes in at the second most expensive condos in Singapore for 2019 (so far). Although we don't know the identity of the buyer, it is believed to be a Chinese national. Even though the price has been overshadowed by Mr. James Dyson, the craziest part of this deal is that the PSF price is actually substantially higher as this penthouse unit is half the size. This means that the buyer paid a staggering $4,686 per square foot. Truly insane.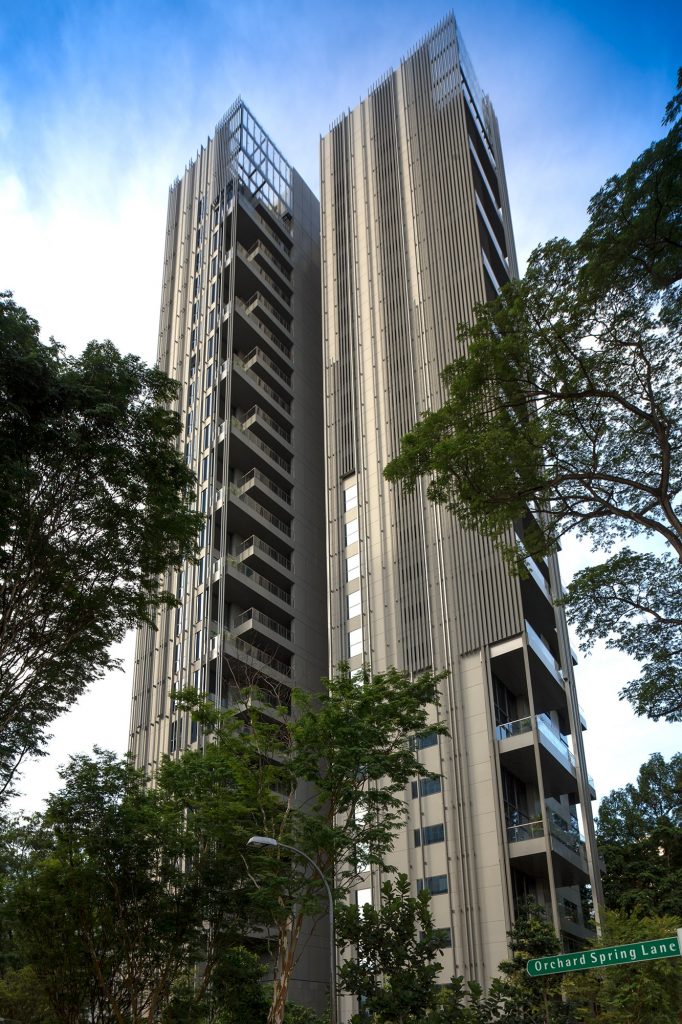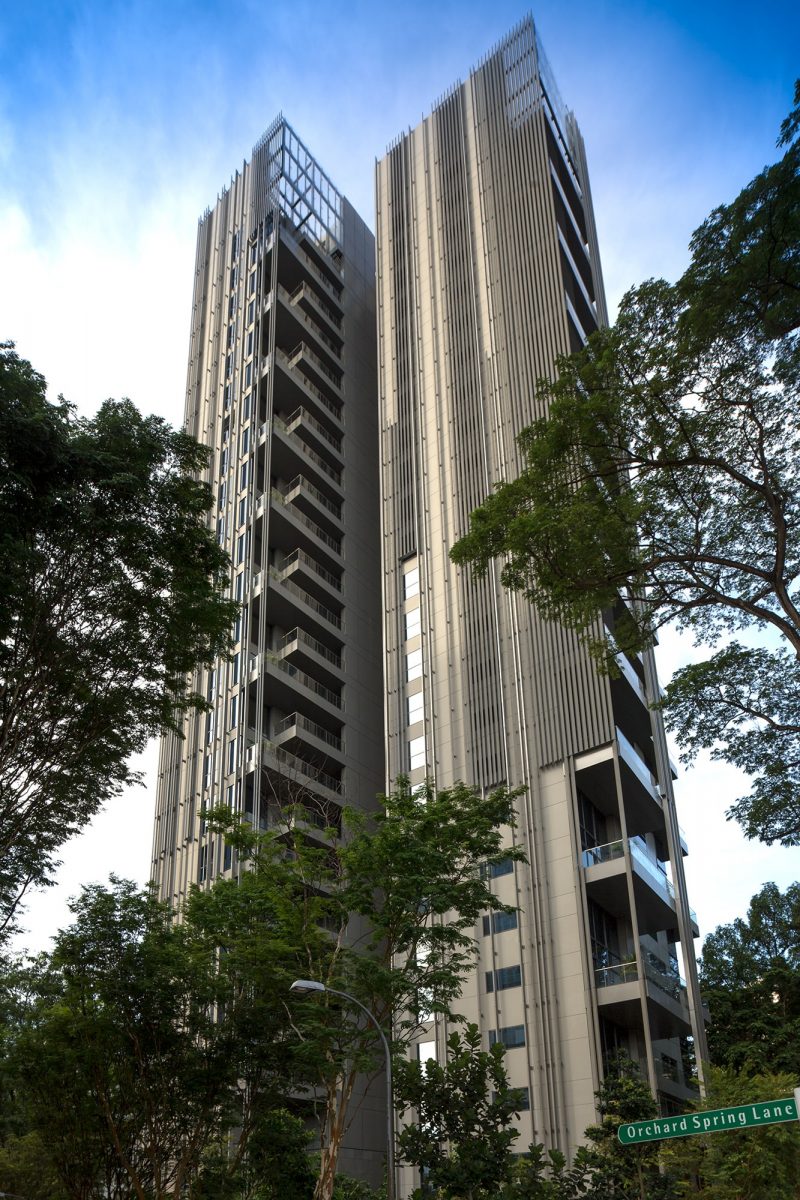 It's no secret that there are many rich Chinese buyers, and it is even more apparent when the 2 of the top 3 most expensive condos in Singapore for 2019 has gone to a Chinese buyer. This 6,555 square feet penthouse was sold for $31.5 million, at an even higher PSF than the two penthouses after it. This was at a crazy $4,805 per square foot, the third-highest on this list.
4. Boulevard 88 ($31 million)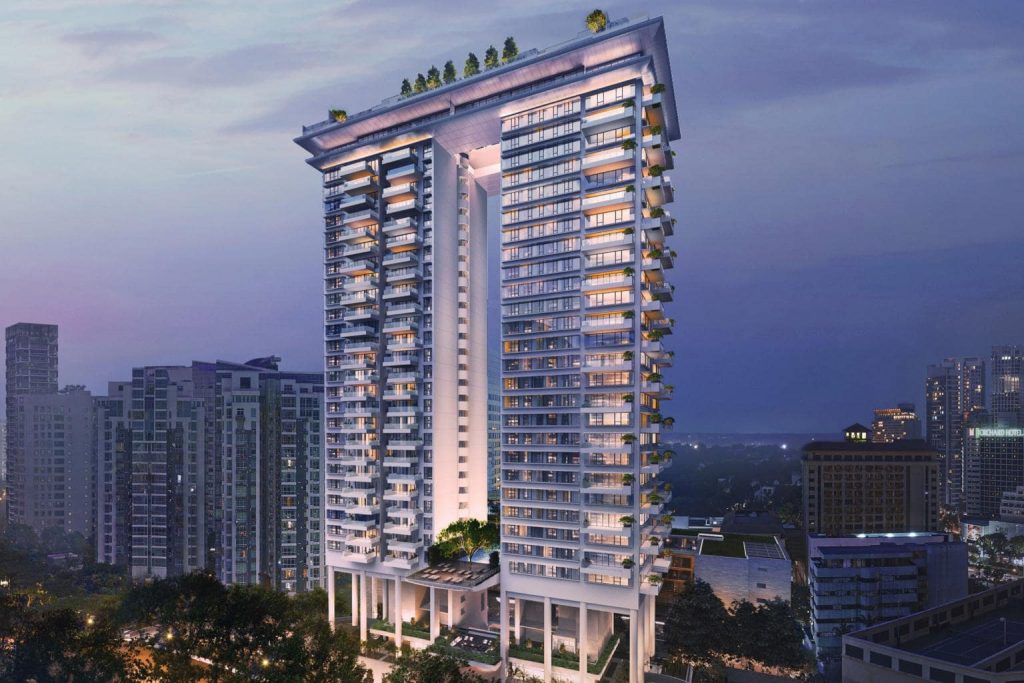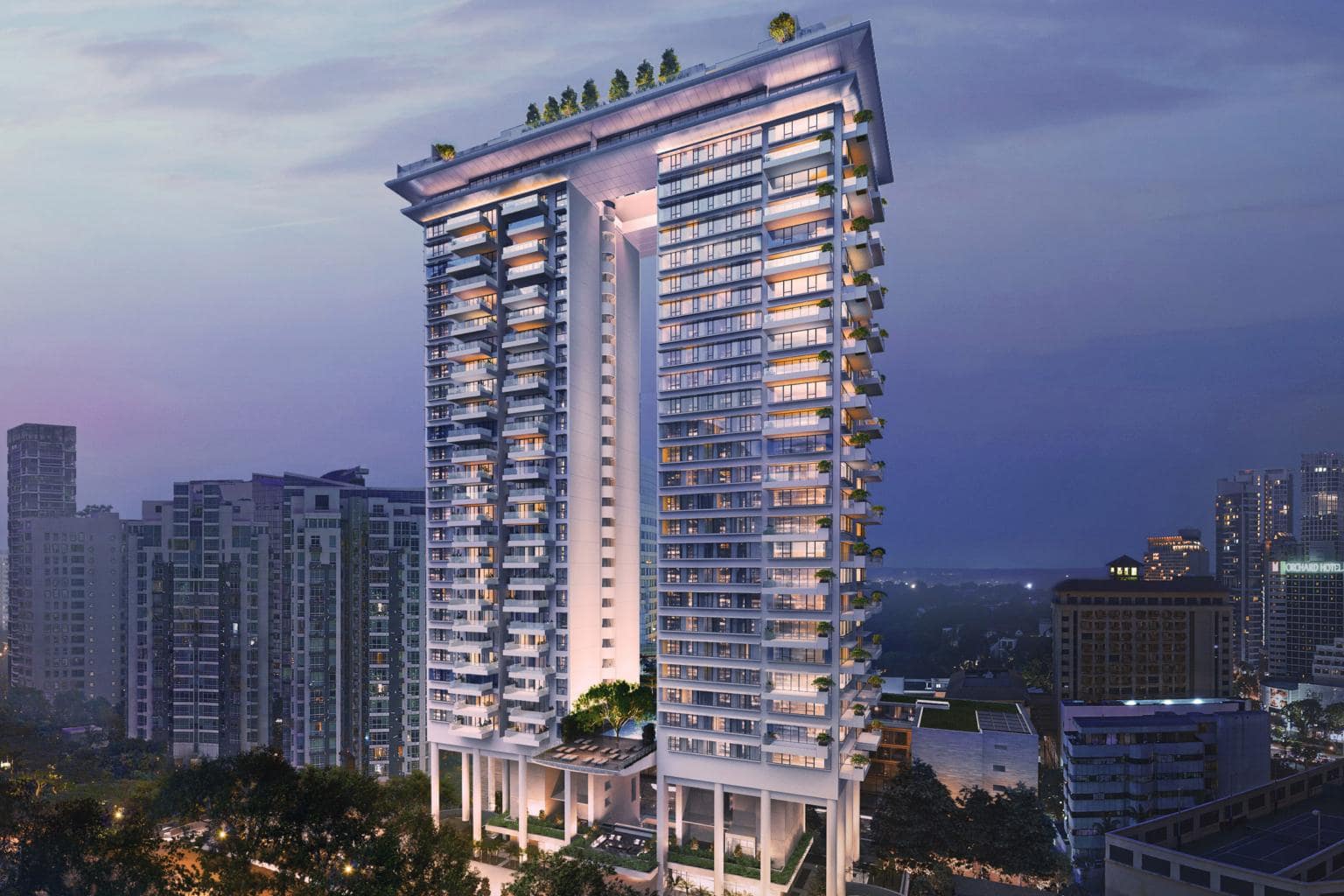 At this point, it isn't even a surprise anymore that this Boulevard 88 penthouse has gone to a Chinese buyer. After all, with a name like Boulevard 88 it is quite clear the type of buyer that the developers were trying to attract. The design of Boulevard 88 is almost reminiscent of the iconic Marina Bay Sands, just missing one tower. There are only 4 penthouses in this luxury development, and once it is built, the rooftop infinity pool is expected to offer one of the best views of Orchard Road. If you must know, this particular unit was sold at $5,125 per square foot, the highest on this list.
5. Corals at Keppel Bay ($19 million)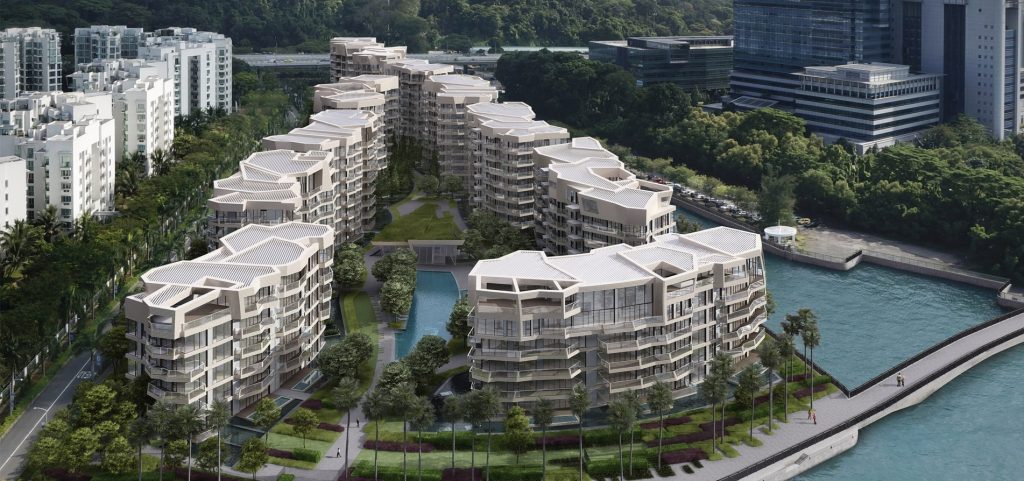 This particular unit stands out on this list for 2 reasons. The first being that it is the only 99 years leasehold property, and the second is that it is only one of two developments that are located outside of the CBD/Orchard area. This Corals at Keppel Bay penthouse was sold at $19 million, but because it is a massive 7,395 square feet, it comes out to a cheap (relative to this list) $2,569 per square foot.
Read this next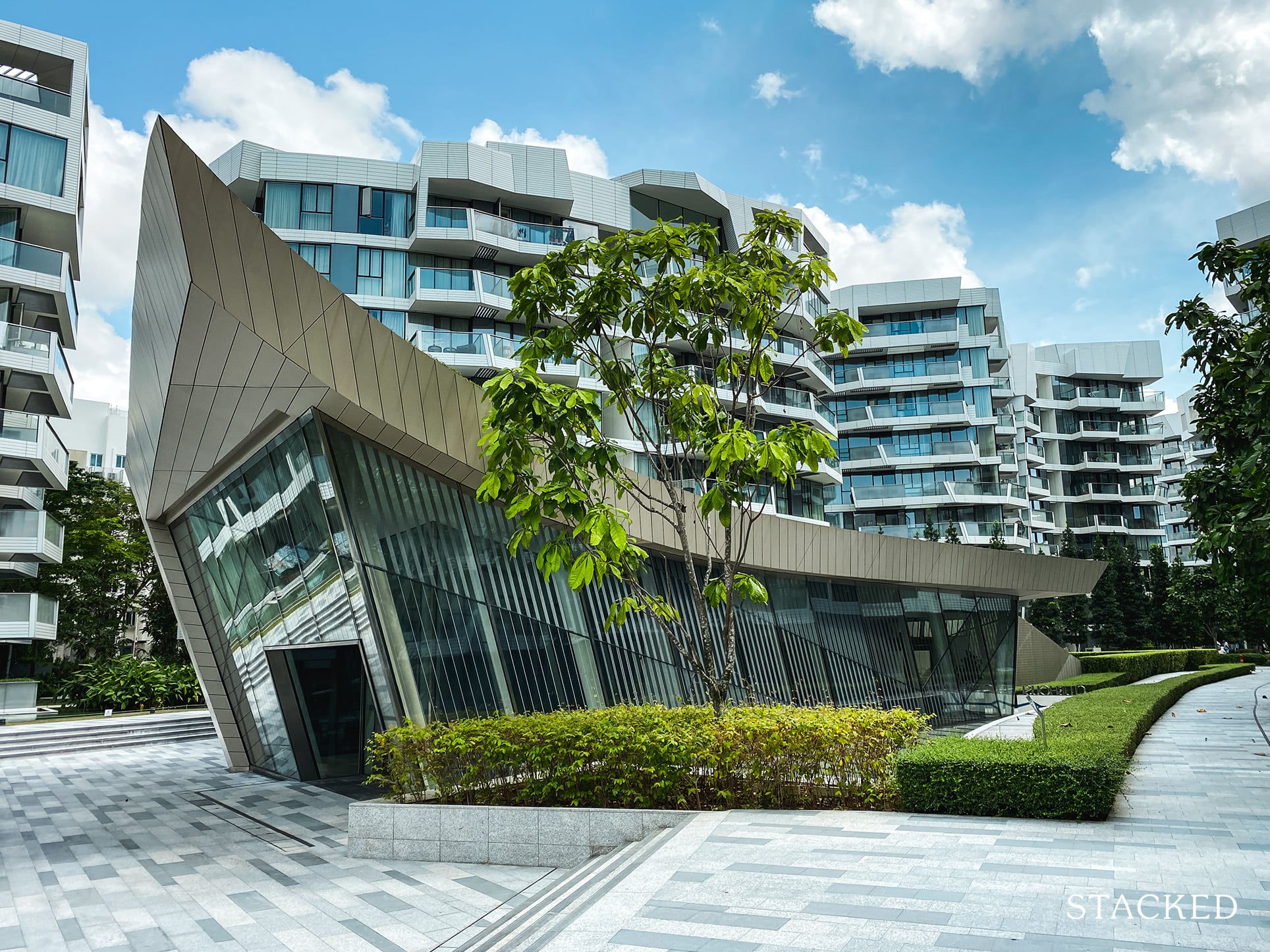 6. Nassim Park Residences ($18.8 million)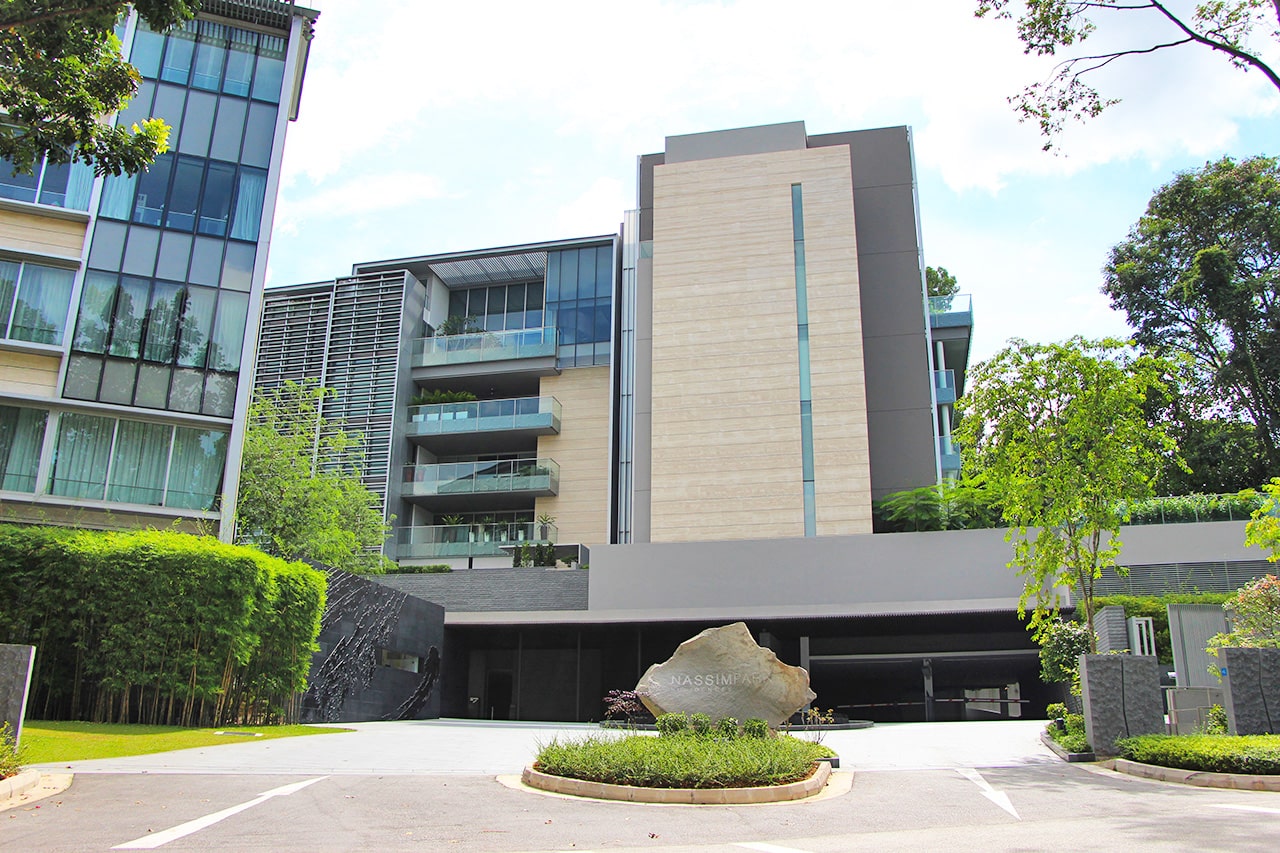 Personally, I really like the Nassim Park Residences. It is fantastically designed and just oozes class with belies its age. It was actually completed in 2011, the second oldest on this list but it does not look its age at all. Coming in at $18.8 million, this unit has a sizeable 6,954 square feet of space at $2,704 per square foot.
7. The Nassim ($17.55 million)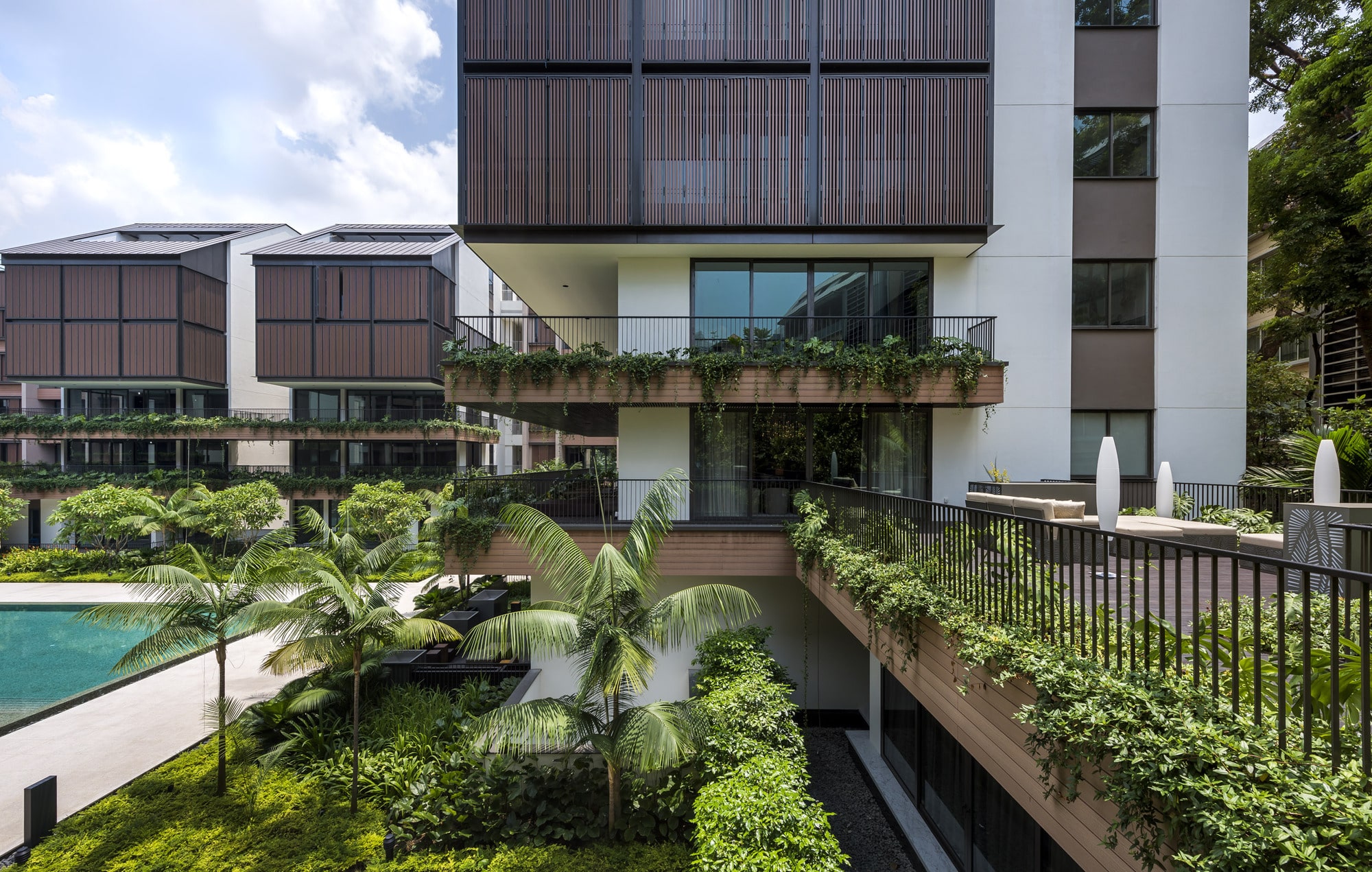 The Nassim came up in the news in 2017, as one of Singapore's richest men, Wee Cho Yaw, purchased all 45 unsold units at The Nassim for $411.6 million. This unit that was sold was a giant 6,577 square feet, at a price of $17.55 million, which means a price of $2,668 square foot.

8. Le Nouvel Ardmore ($16.88 million)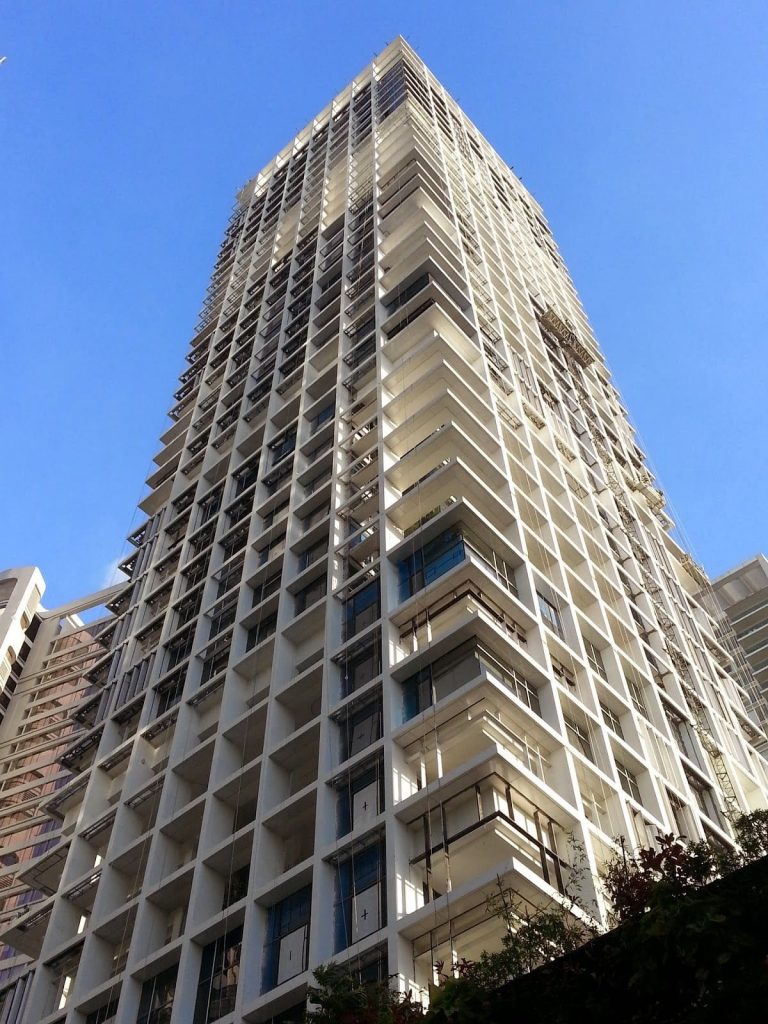 Le Nouvel Ardmore was the condominium that used to hold the record of the highest price for a penthouse in Singapore, at $51 million. The buyer was believed to be Sun Tongyu, one of the founders of Alibaba. This sale famously netted a property agent an eye-watering $1.5 million in commissions. This unit sold, however, is a "regular" unit, at $16.88 million. It is the smallest unit on this list, at 4,058 square foot.
9. Nassim Mansion ($14.88 million)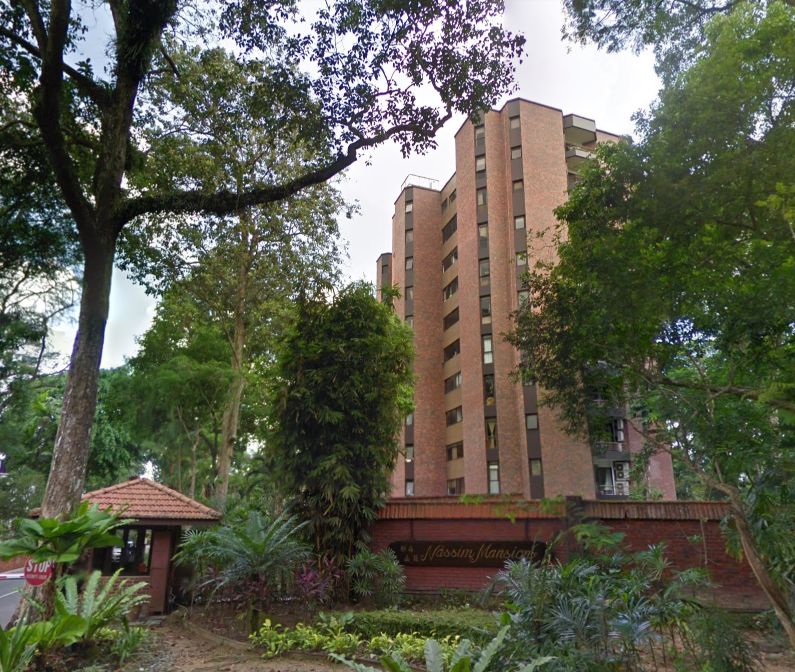 Nassim Mansion is the grand old dame on this list, as it was completed many years ago in 1977. All the units here are generously sized, starting from at least 2,000 over square feet. Although the exterior looks dated as compared to the many modern developments on this list, the value it still retains is nothing to be sniffed at. This massive 7,115 square feet unit still managed to fetch $14.88 million at $2,091 per square foot.
10. Amber Park ($12.6 million)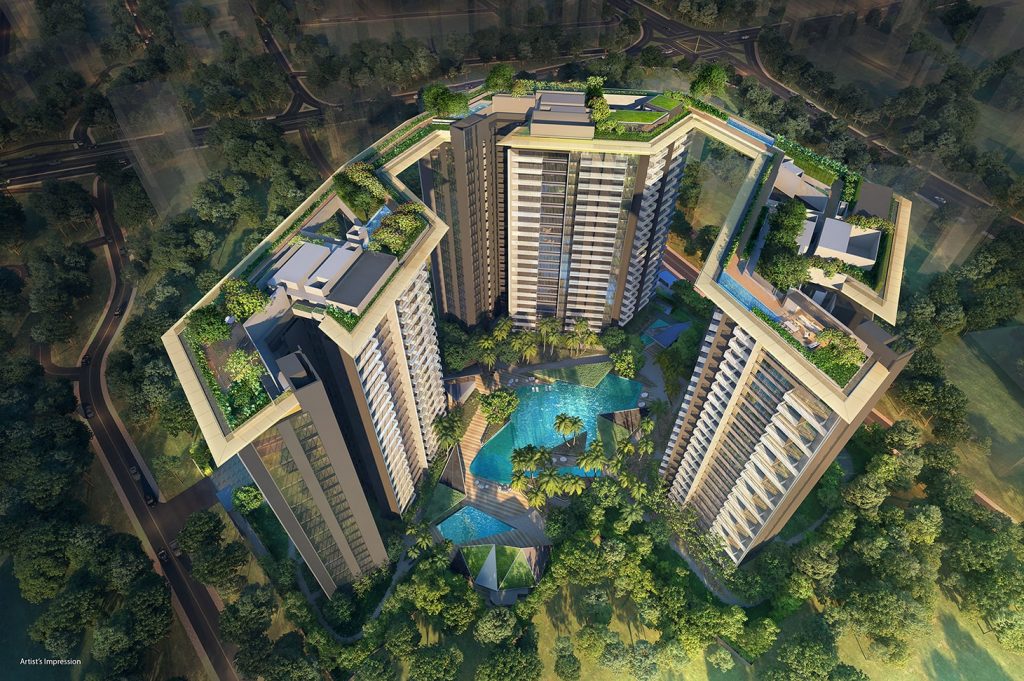 Coming in at number 10 on the most expensive condos in Singapore list, we finally have a representative from the East, Amber Park. Mind you, this is the new Amber Park, not the old one (you would think they could have come up with a new name). At the point of its en bloc purchase, Amber Park held the record by dollar value for freehold properties sold en bloc. The design for the new Amber Park bears a lot of similarities to Marina Bay Sands except the towers are more bunched together. It features a 32,507 square feet rooftop recreational deck and has a 600m sky jogging track, a first for a condo in Singapore. This penthouse unit was sold at $12.6 million, with a size of 5,005 square feet.