Property Stories
Taking a Long Term View on the Coronavirus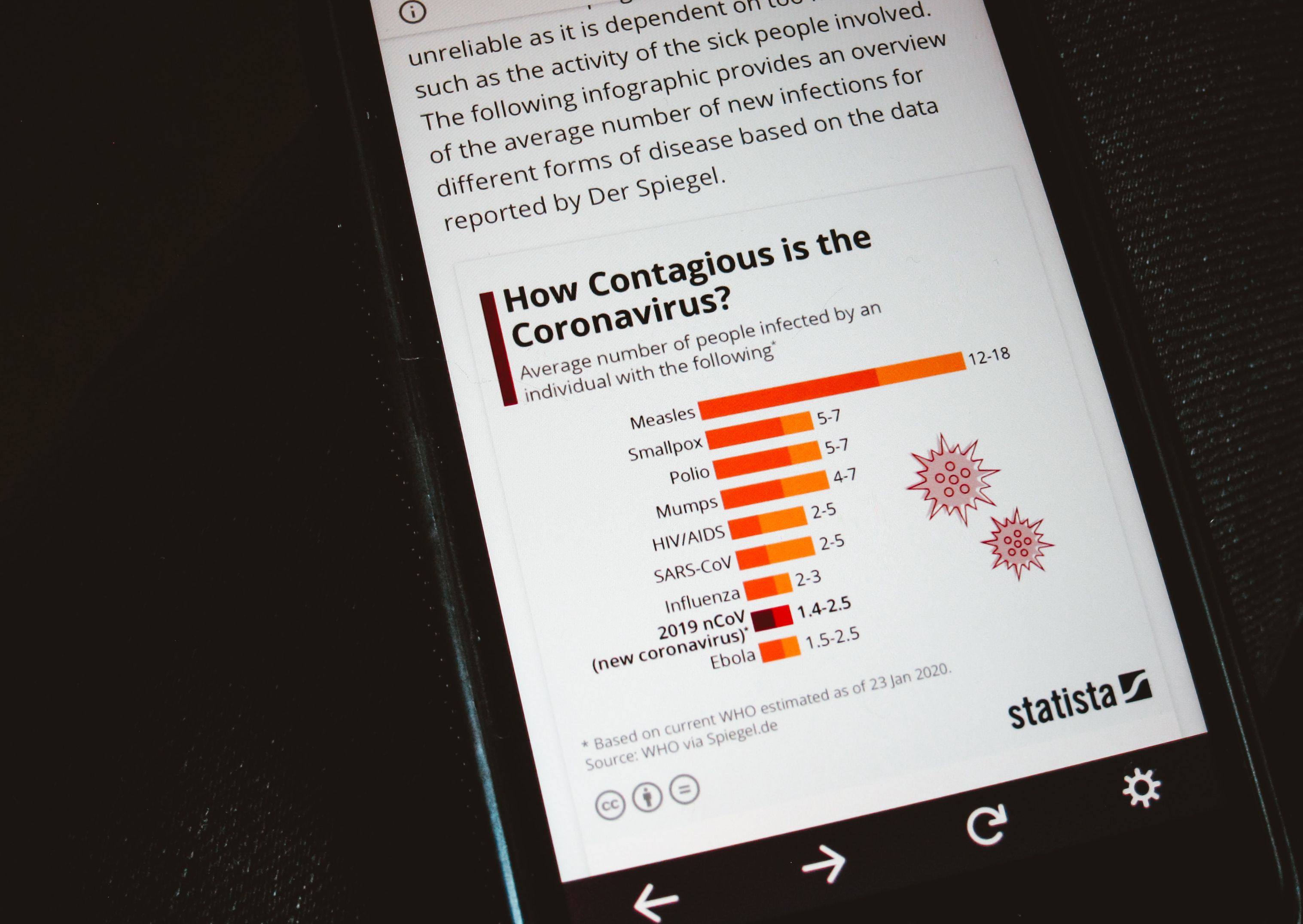 5
min read
Most people would know of the saying,

"Experience is the best teacher."

But there is a follow up to it that isn't as commonly spread, which goes:

"And the worst experiences teach the best lessons."

In the current Coronavirus predicament that the world is facing, it is natural to feel uneasy.

A looming recession, inexperience in the property market, and human's nature to counter loss aversion are all reasons why it is tempting to take a short-term view on things.

So in a time of uncertainty and volatility it can be helpful to take a step back to adjust your perspective with a long term view on the property market.

With this in mind, let's look at an example.

A highly profitable deal… if only they had waited

Nassim Mansion is an old grand dame sitting atop Nassim Hill.

In short, it's as prime as one can get if one is looking for an ultra exclusive location.

All the way back in 2000, this 7,115 sqft penthouse unit was bought for $805 psf at a total of $5.73 million.

Now, if you are familiar with the Singapore property cycle, you'd know that the 2nd Quarter of 2000 was the peak of the market following the financial crisis of 97.

It was then sold at a loss in early 2004 at $5.2 million, not too long after the doldrums of the market from the SARS period.

Here's the stunner.

It was sold again in 2007 at the next peak of the market for a mind blowing $16 million.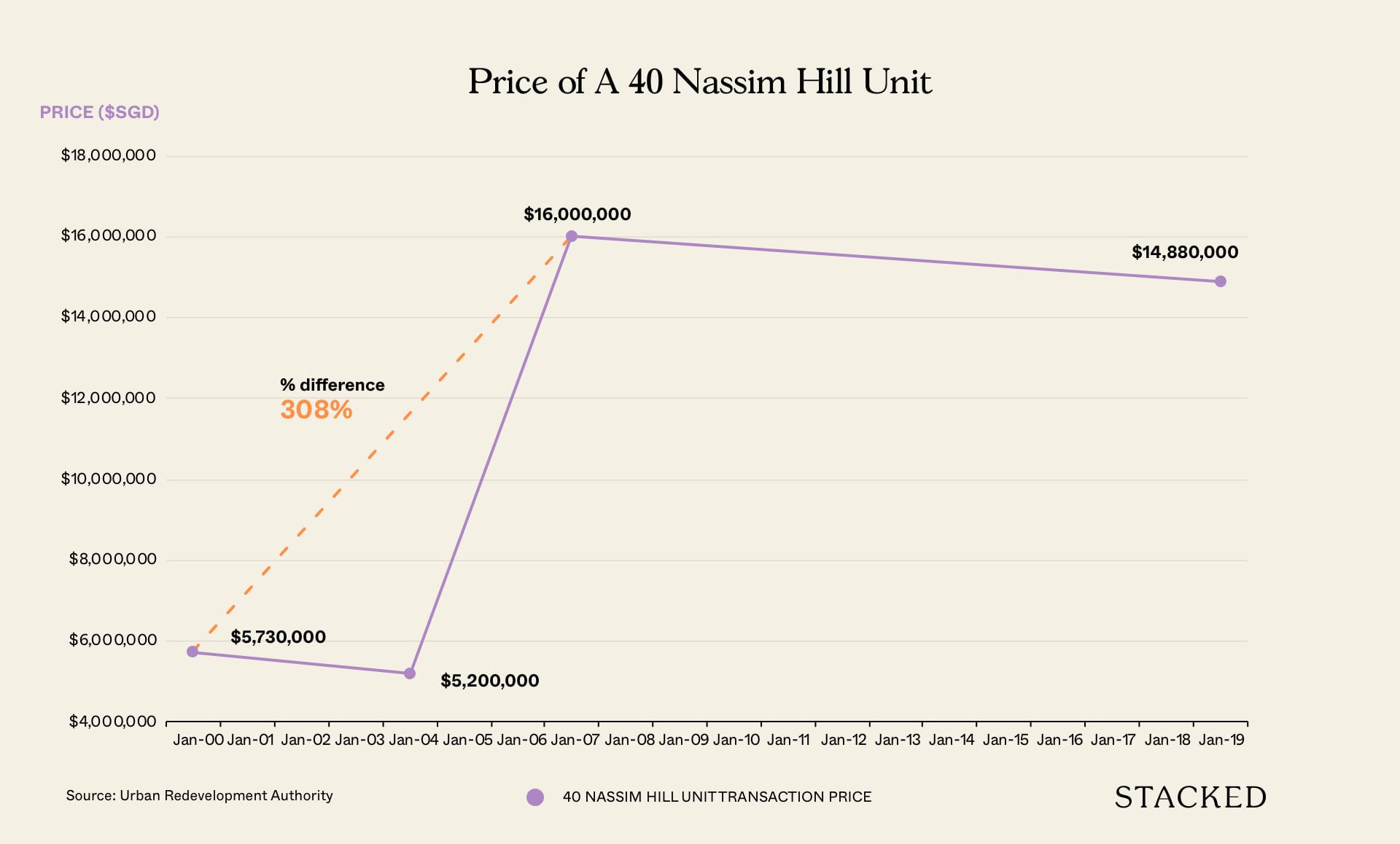 If you're keeping count – that's more than $10 million profit for the owner – or almost triple its original value.

Talk about a profitable deal!

Imagine how you'd feel if you were that guy who sold it for a loss in 2004, only to see it sell for triple its price in 2007.

I'm sure some of you might point out that this same unit actually sold for a loss in 2019, but let me ask you this.

Who is to say that this wouldn't be a repeat of what happened between 2000 and 2004, and that there would be an even greater peak beyond 2020?

It might sound preposterous now at this pricing, but that's probably what anyone would have said all the way back in 2000 as well.

How about a more current example?

Let's look at the most recent dip that I'm sure most of you would remember back in 2016/2017.

Here's what the media was saying about the state of the property market in 2016.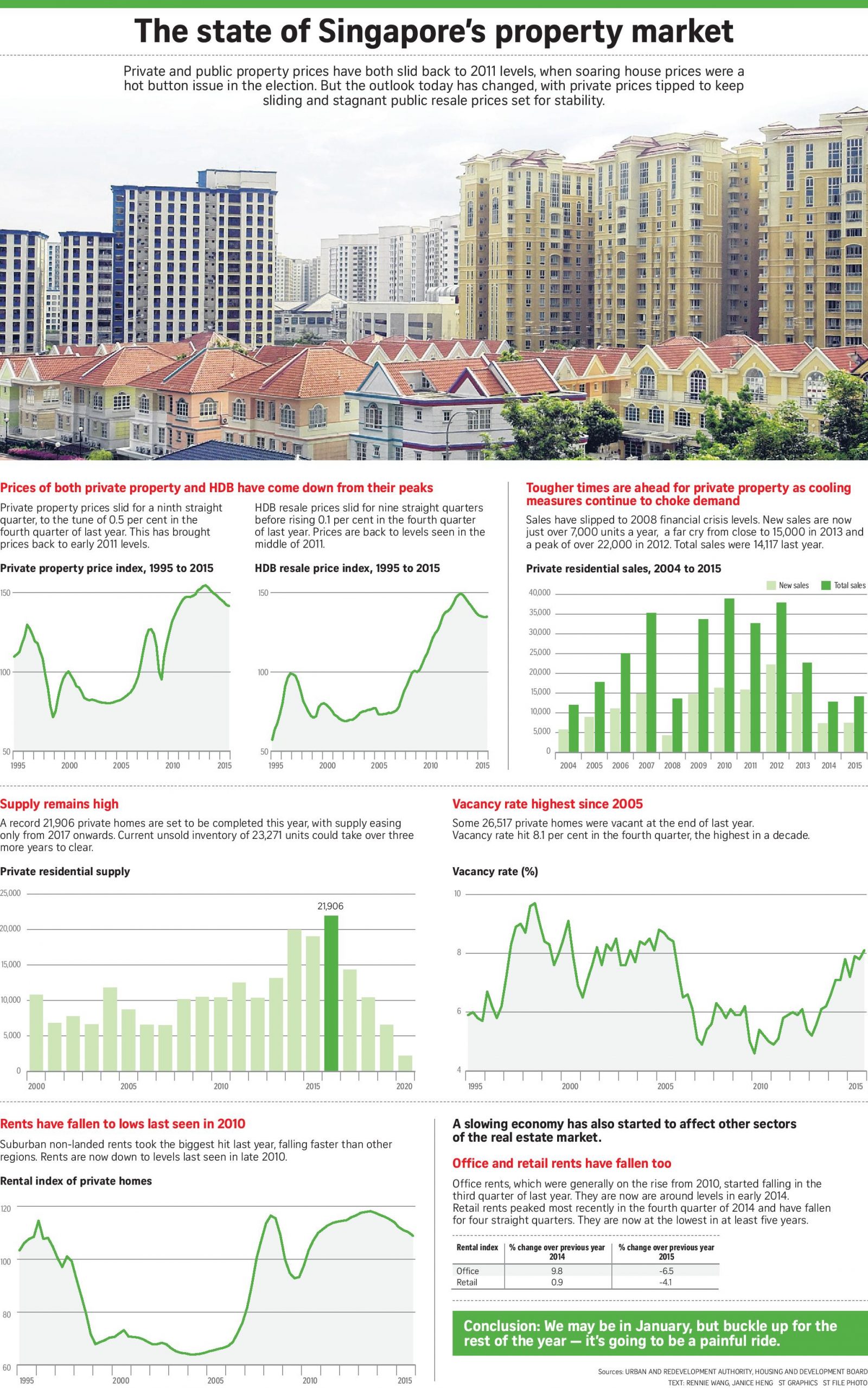 "Private prices tipped to keep sliding."

"Tougher times are ahead for private property."

"Prices of both private property and HDB have come down from their peaks."

" Supply remains high."

The list goes on…

Now, imagine if you had been spooked by what was written then and had taken a short term view on the market.

Seeing those headlines being written – it's so easy to be fearful.

You might have sold early for fear that the property prices would have dropped further.

If you were holding on to an old development – you would also have missed out on the en bloc craze in 2017/2018.

Are you starting to see why having a long term view over your property is so important?

Read this next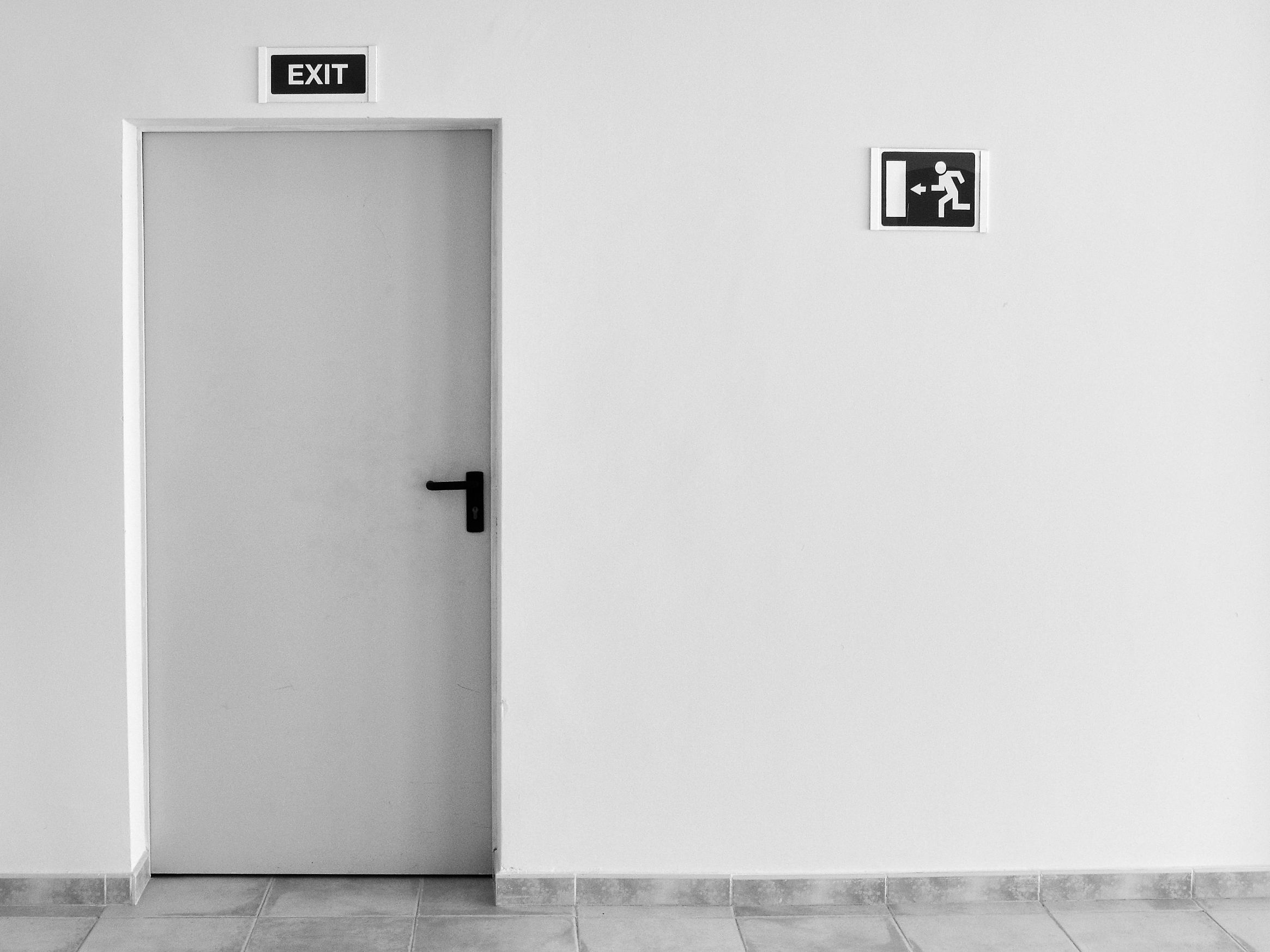 Read this next
by Stanley
Follow what the pros do

There are definitely more examples of why you should take a long term view, but none would be a better role model to follow than esteemed investor Warren Buffett.

In fact, one of his favourite sayings is this:

"Our favourite holding period is forever."

Buffett says that if you don't feel comfortable owning a stock for 10 years, you shouldn't own it for 10 minutes.

This long term view is one of the reasons why Warren Buffett has been so successful at what he does.

Some people might say that the stock market isn't the same as the real estate market, but the truth is that a lot of parallels can be drawn.

Just as an example, if you look at the yearly returns of the S&P 500, you can easily see how volatile the market can be.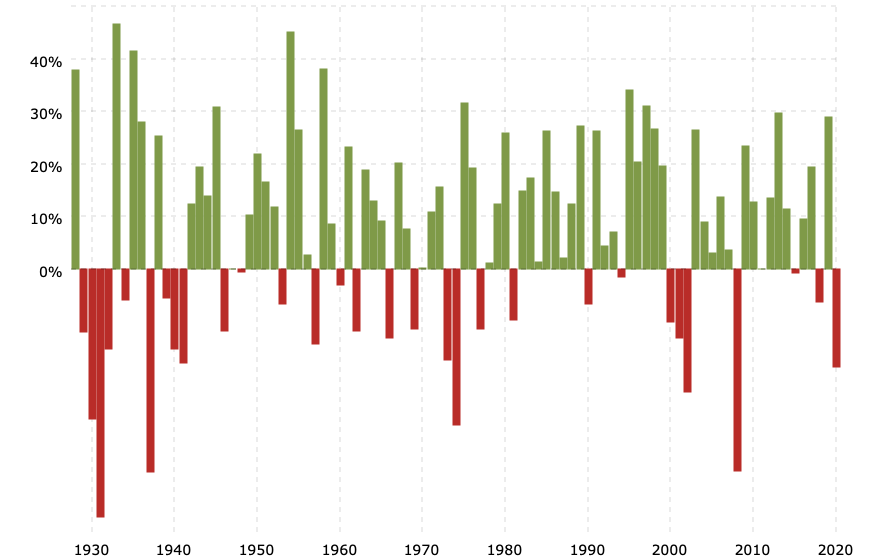 But if you look at it from a different perspective – you definitely get more up years than down years.

So what if we take that same view with property?

To illustrate the same scenario but with property, I took all the transaction data available since 1995 to see which had made gains and which had made losses.

Before you look at the graph, there are two things that are worth noting.

The first, only actual transacted units were factored in.

So if a property hadn't been sold since 1995 till now, it would not be included in this graph – even if it was sitting on huge paper gains.

The second, there wasn't any property transaction data recorded before 1995.

This means that there could have been properties bought before 1995 and sold for a profit/loss in 1999, but this would not have been recorded down.

Hence, the earlier years beyond 1995 might not be as accurate as I would have liked.

Nevertheless, you can see from here that in the later years that an overwhelming majority actually made gains on their property.

Always take the long term view

If you were to really zoom into the property cycle, you'll see that there are always peaks and dips.

Which is why for some people if you sell within a short time frame, you could end up making a loss – while if you held and sold it after 10 years you could wind up with a tidy profit.

If there is anything that I want you to take away from the article, it's this:

When you take a long term view over your property, the higher your chances are of exiting with a profit.

As it stands with the Coronavirus (depending on how things play out), we could end up with a recession and a dip in property prices.

But if you think property prices in Singapore will reach new heights in 2030 for example, a dip over this Coronavirus period or due to other unforeseen circumstances wouldn't faze you.

So as long as you take a long term view towards your property, you won't be forced into making hasty decisions or be unsure about what move to make.

If you need some help or assurance over your property, feel free to reach out to us at hello@stackedhomes.com!