Condo Reviews
I've Stayed At Cote D'Azur In Marine Parade For 4 Months: Here's My Review Of This Sea-Facing Condo
Sean
August 24, 2022

7

min read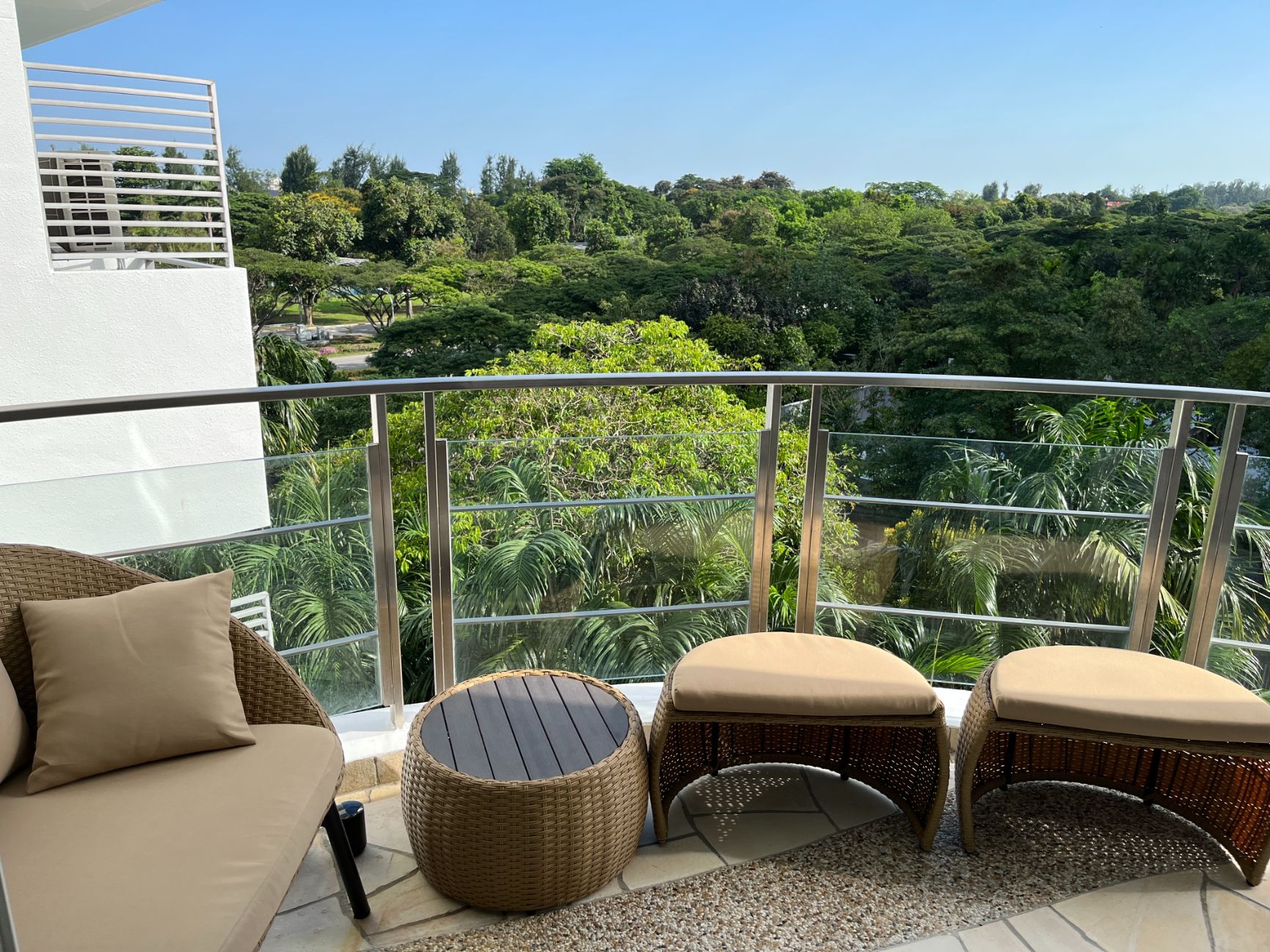 7
min read
Condo names are often chosen to evoke a sense of what the development is about.
And with a name like Cote D'Azur, what comes to mind for you?
Probably the sparkling views of the sea, the shimmering sand, and the sun.
After all, Cote D'Azur is the other name for the renowned French Riviera, the Mediterranean coast of France that contains many glamorous resorts in Saint-Tropez and Cannes.
While whether you can get the same atmosphere from the French Riviera in the Cote D'Azur condo is still up for debate, there's no question that the location does fit the bill.
You are right across from East Coast Park, and with that, you get the advantage of the sea views and breeze.
But a big problem for many that liked this area used to be that you really had to own a car because the closest MRT station was quite far out.
Today, the upcoming Marine Parade MRT station on the Thomson East Coast line solves that as it's just a very short walk away.
And this is what made Mandy (*not her real name for privacy reasons) pull the trigger on a unit at Cote D'Azur.
She was looking for a bigger place with a more kid-friendly environment than their previous residence – one that could accommodate their family with a 1-year-old daughter and a helper.
A 99-year leasehold from 2001, Cote D'Azur was built in 2004. It also has full-condo facilities, including a Jacuzzi, clubhouse, and playground. There are 5 blocks in total, and with 612 units sharing 2 tennis courts that is a very decent split today indeed.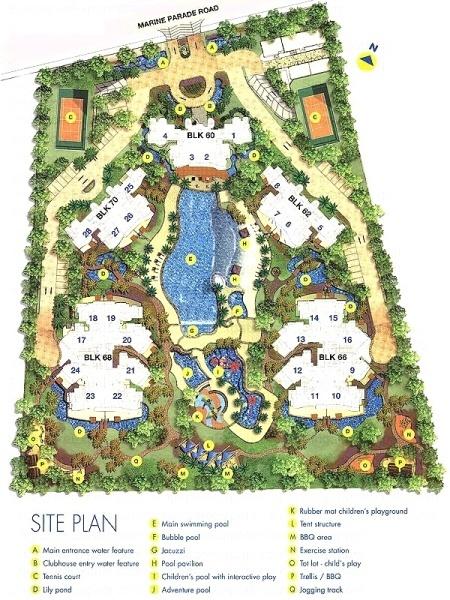 Additionally, Mandy opted for this estate because it's close to CBD, so they can significantly shorten their travel time to work.
If you're looking to purchase a unit at Cote D'Azur, you'll discover valuable insights with this insider review from Mandy. So without further ado, let's head to see what you can learn about what it's like to live at Cote D'Azur.
How Cote D'Azur Compares To Other Estates
As with most home buyers, Cote D'Azur wasn't the only development that Mandy and her family were considering.
The other option was the condo right next door, Silversea.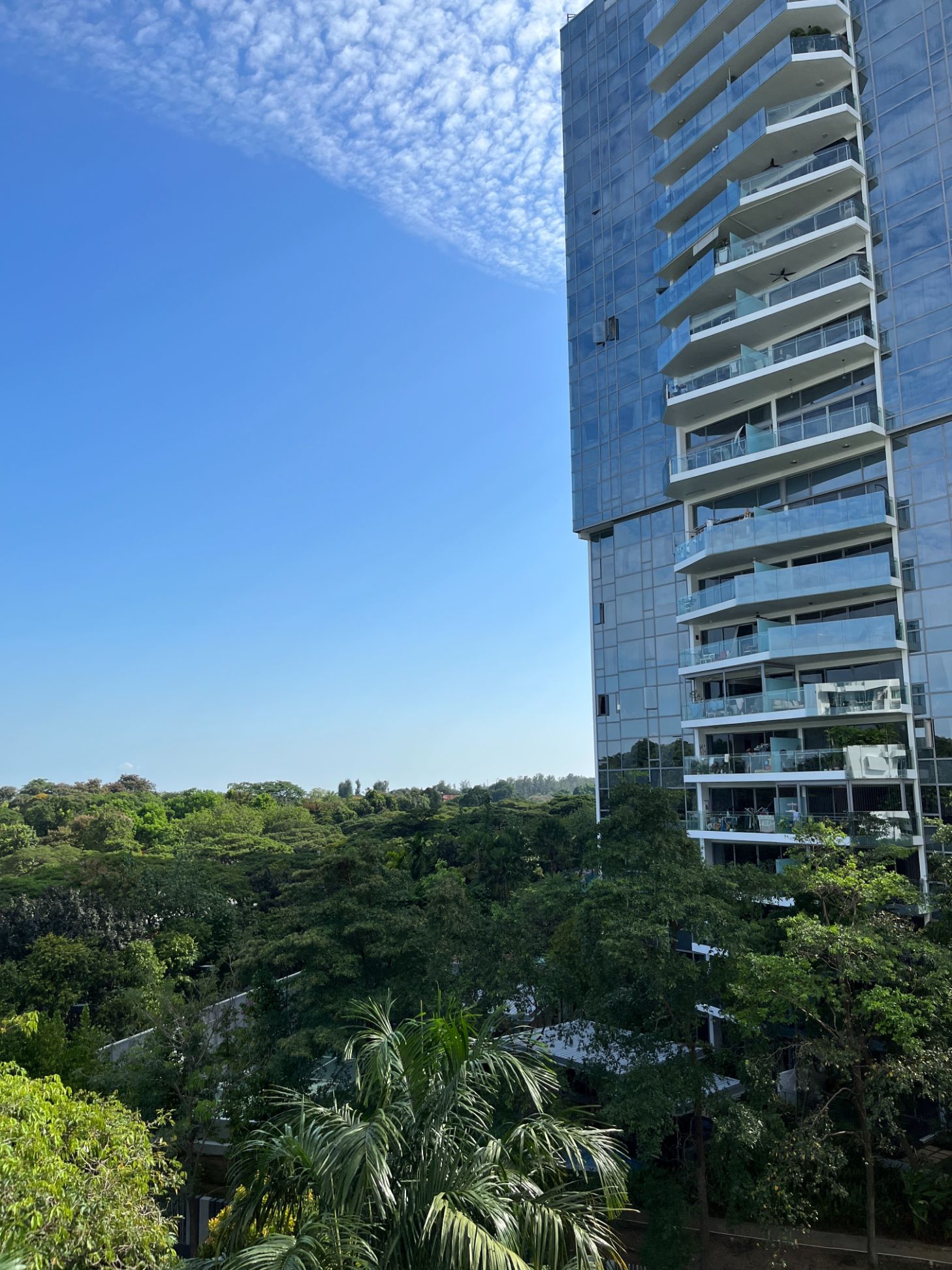 Given that it is in the same stretch, it also offers a great view of the sea, and the project was actually once advertised as "The last seafront plot in East Coast" back in 2009. Perhaps to give more emphasis to the estate's name or vice versa, the windows of each unit are silver tinted.
It was completed in 2014 though, so Silversea is quite a bit newer than Cote D'Azur.
However, the Cote D'Azur eventually won over their family because of these two significant reasons.
They found it difficult to find a unit at what they considered a fair price. She said that "it seems there are quite a lot of aggressive investors who won't sell their units without a huge gain."
"Also, the management fee is almost 2.5x more than Cote D'Azur," she added. That's a very significant difference, and in the long run, it can really add up. It's something that many first-time homeowners tend to overlook, and are a lot more aware of when it comes to their second home.
As such, they decided to choose Cote D'Azur in the end.
What Made Cote D'Azur Stand Out From Other Choices
Right from the start of their property hunt, the couple had already shortlisted Cote D'Azur as one with good potential.
From the onset, they were attracted to its convenient location. "The school network is good and it's close to East Coast Park where our daughter can go to play." The couple also loves how it's close to Parkway Parade, where they can shop for all daily necessities.
If you aren't as familiar with the area, Parkway Parade is located just next door. It is a proper mall too, with multiple dining and shopping options, and a cinema.
"If we wanted to have a fine-dining experience or go to a hippy cafe, we can always go to Joo Chiat Road or East Coast Road for eateries."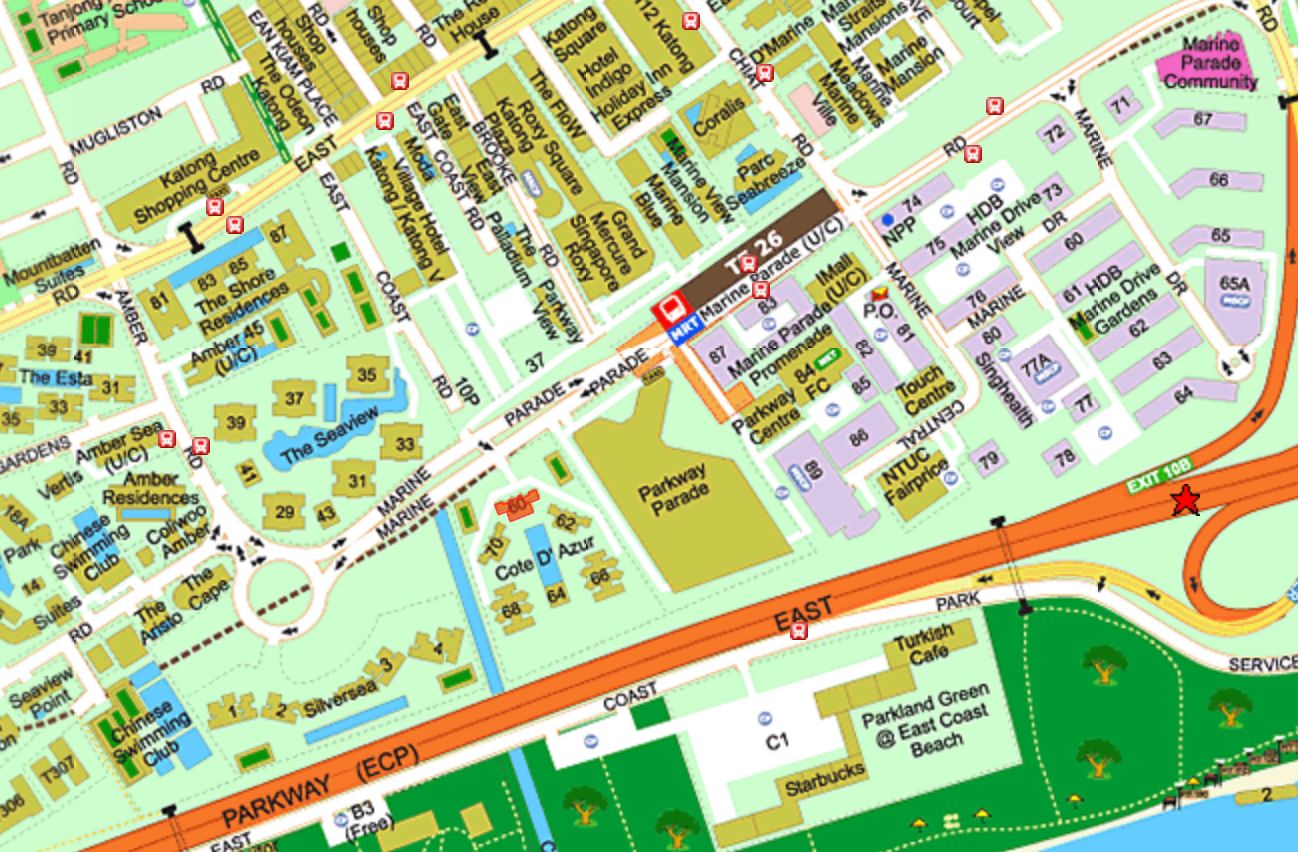 It also helped that with the new Marine Parade MRT station coming up in 2024, it will provide them with even more convenience.
"Moreover, it's also a kids-friendly condo," she said. "You got all the condo facilities that kids would want while the management fee remains to be quite manageable at the same time."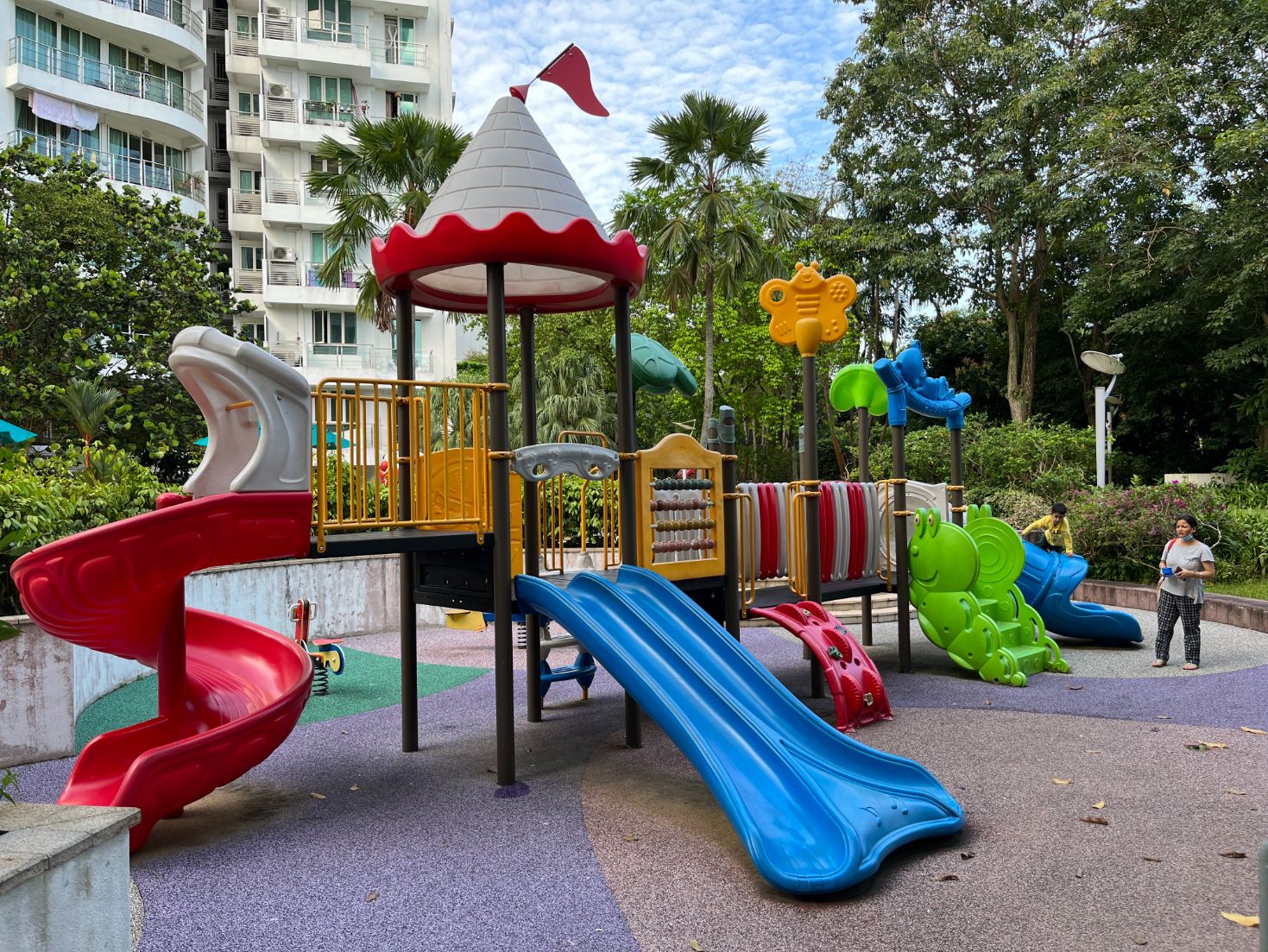 As such, there's a sizeable playground area.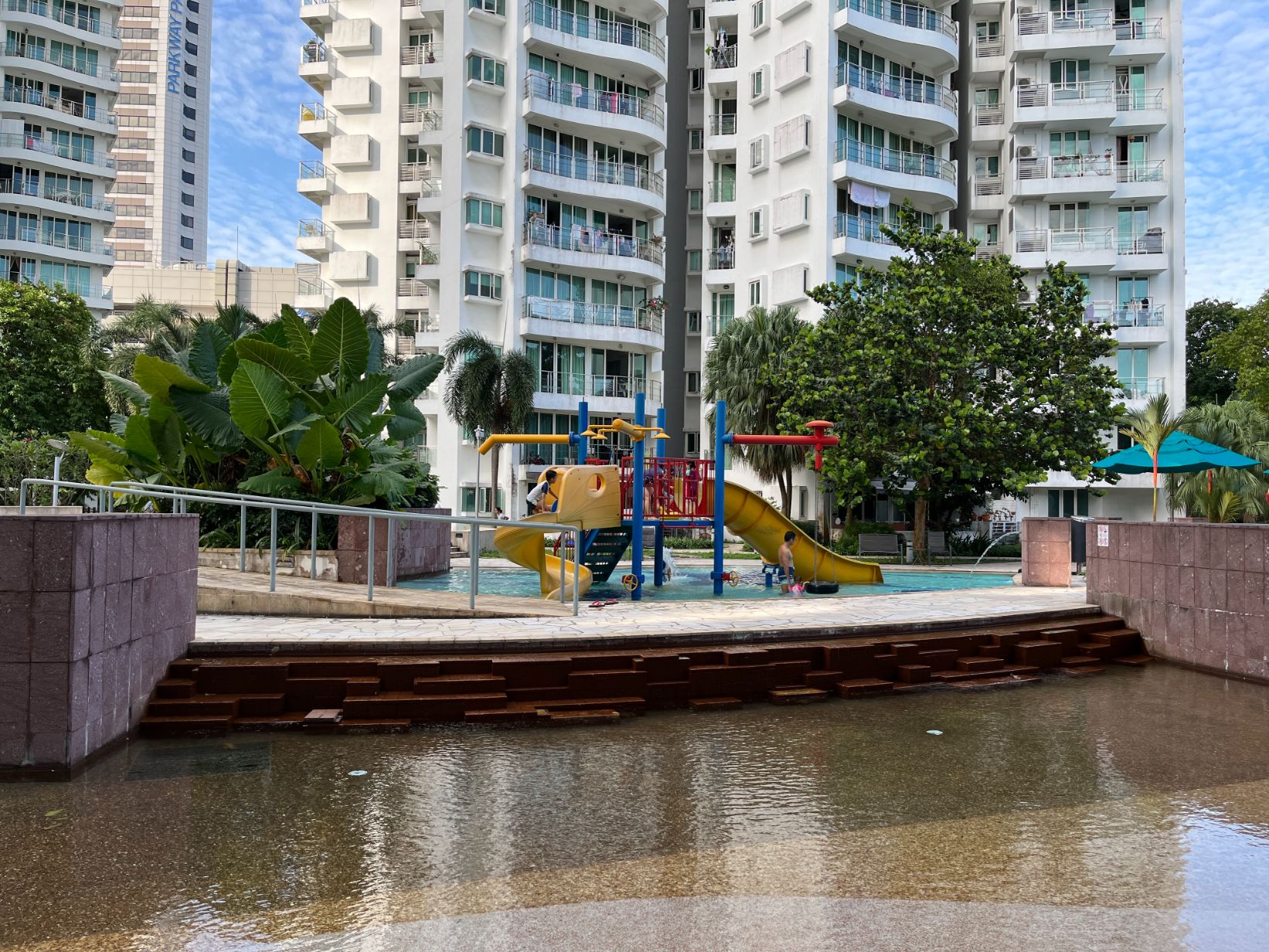 And another whole water play area at the pool for kids.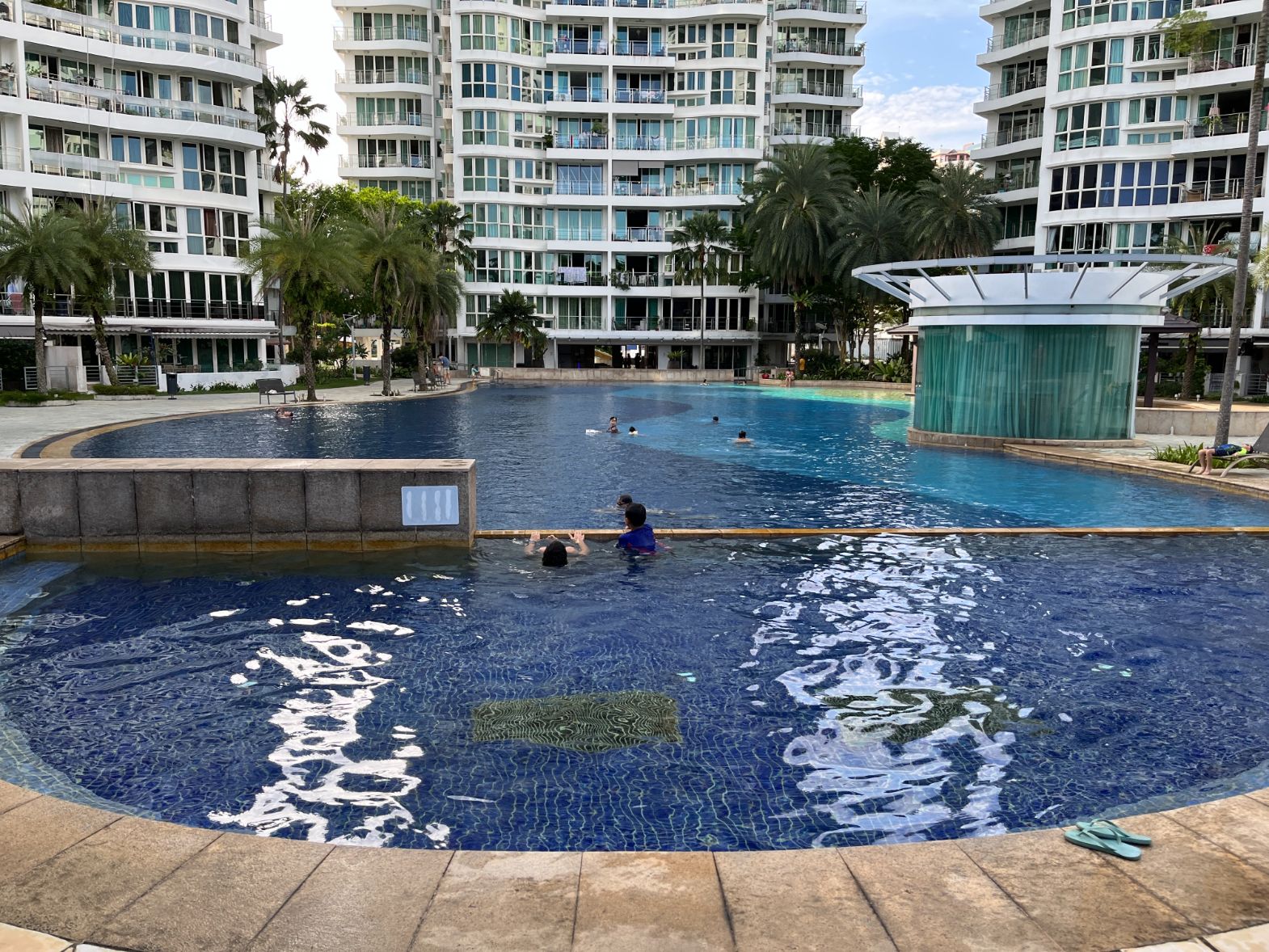 Finally, the huge pool in the middle is also always a draw for the older kids.
What A Typical Day Looks Like At Cote D'Azur
Mandy revealed that the community and lifestyle at Cote D'Azur is a mixture of experiences that can cater to the young and to those with family.
A big part of any development is its natural surroundings, and for them, Joo Chiat provides access to all trendy places in the area. Parkway Parade also offers all the daily necessities as you can shop, dine, and play with kids there. She said that the weekend offers a great opportunity to spend a lot of time enjoying East Coast Park. "The beach, playground, and greenery are all accessible," she added.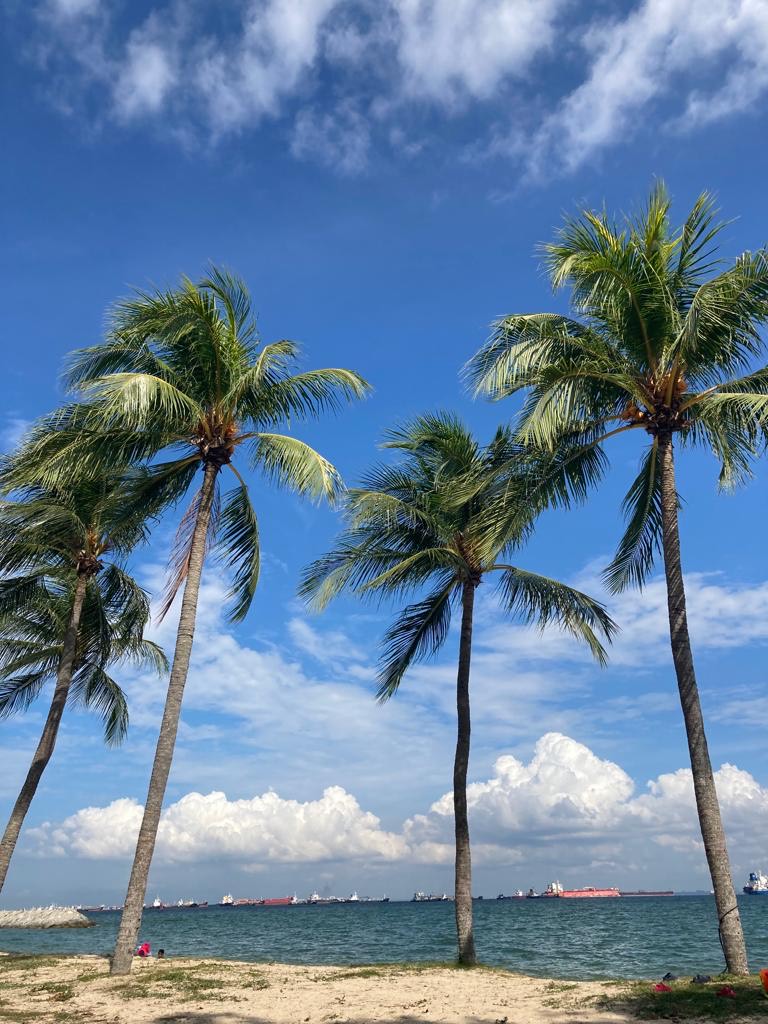 Weekends give them ample time to explore East Coast Park. They would also go cycling, play at the beach or at the playground if they so choose. "There are a lot of eateries at Joo Chiat Road, and we also sometimes visit cafes at East Coast Park, Joo Chiat Road, and East Coast Road."
On weekdays, both of them would take the bus to get to work. "Since this is almost the last stop before the highway after you get on a bus it only takes around 10 minutes to get to Suntec."
After work, they'd usually go to Parkway Parade for dinner. If they need to shop for groceries, they have two supermarkets available – Fairprice Xtra and CS Fresh.
A Look Behind Cote D'Azur Condominium's Facade
Every property is not without its faults, so it's better that you get to know about it beforehand. It can give potential buyers a good overview if it's not something that would negatively impact their stay.
There are always issues that may come up. The question is just whether or not these are issues that you can live with, or that may become dealbreakers.
And so we asked Mandy if she had any downsides to note about living at Cote D'Azur.
"Condo quality is not that good, but is quite expected especially since it's already a more than 15-year old building." She also said that while they went through a major renovation, there are still some small issues here and there that can never easily get fixed.
Aside from that, is the current construction of the new MRT. While it will definitely add more convenience in the future, it is still a source of inconvenience today. They're hoping that after the MRT station is built, it will be easier for them to walk to different areas since the construction currently blocks quite a lot of walking paths.
Considerations Potential Buyers Should Know
Mandy offers some useful pieces of advice to those who are planning to buy a unit at Cote D'Azur.
The first is the noise level. She said that there are quite a lot of units facing East Coast Park, so there's no scarcity in this regard. However, buyers should take into consideration the noise level coming from ECP.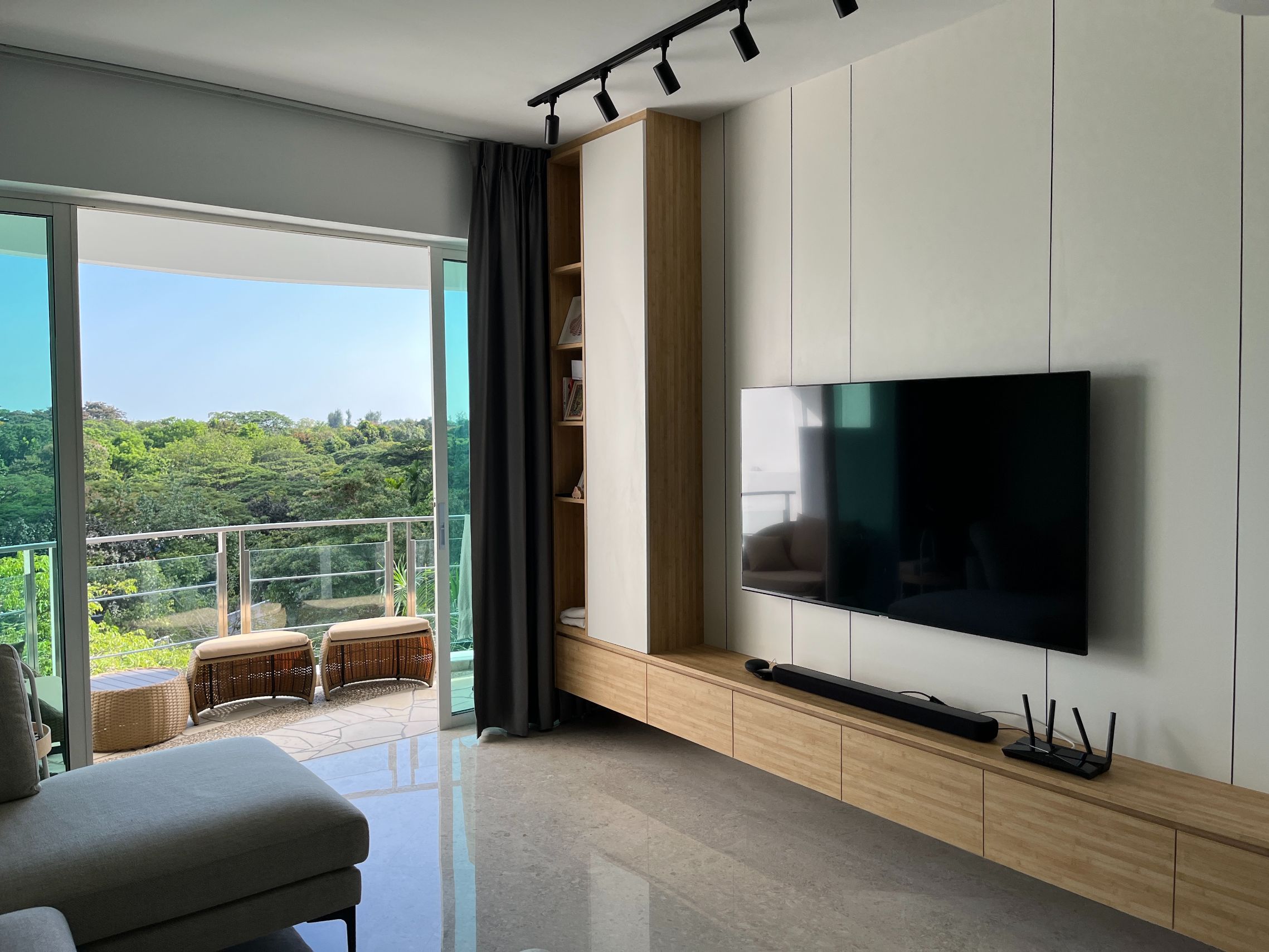 "For us, we are used to living in noisy environments so we are good," she said. Furthermore, she shared that once they close the windows at night, the noise is significantly reduced. Nevertheless, these are naturally the more popular ones, given that you get the sea views.
For those who are planning to choose units facing inside, though, there's also the concern of privacy. She said that the distance to other units could be quite short, so it's a matter of accepting this as part of your daily life.
Staying At Cote D'Azur
The condominium's convenient location is the primary reason why they chose this property, and it remains to be their favourite part about staying at Cote D'Azur. Despite Singapore being a small country, every minute saved on travelling, can be time spent with the kids.
"2 minutes walk to Parkway Parade. 15 minutes walk to Joo Chiat Road. 15 minutes bus ride to CBD. Around 15 minutes walk to East Coast Park."
In short, everything that they require is only less than half an hour away.
Mandy said they're planning to stay at Cote D'Azur for ten years or longer. "At least after my daughter enters primary school at the school network at Cote D'Azur which is one of the best." She further elaborates that Tao Nan, Tanjong Katong Primary School, and CHIJ Katong Primary are all within 1 kilometre away only.
They're somehow hoping that the estate would en-bloc after ten years, "or else, we may have to rent this out to a family who wants to have access to a good school network as well."
Interested to feature your review of your HDB or condo here? Fill in our form and we'll be in touch.