Condo Reviews
I've Lived At The Seaview At Marine Parade For 7 Months: Here's My Review Of What It's Like To Live There
Cheryl
March 29, 2023

11

min read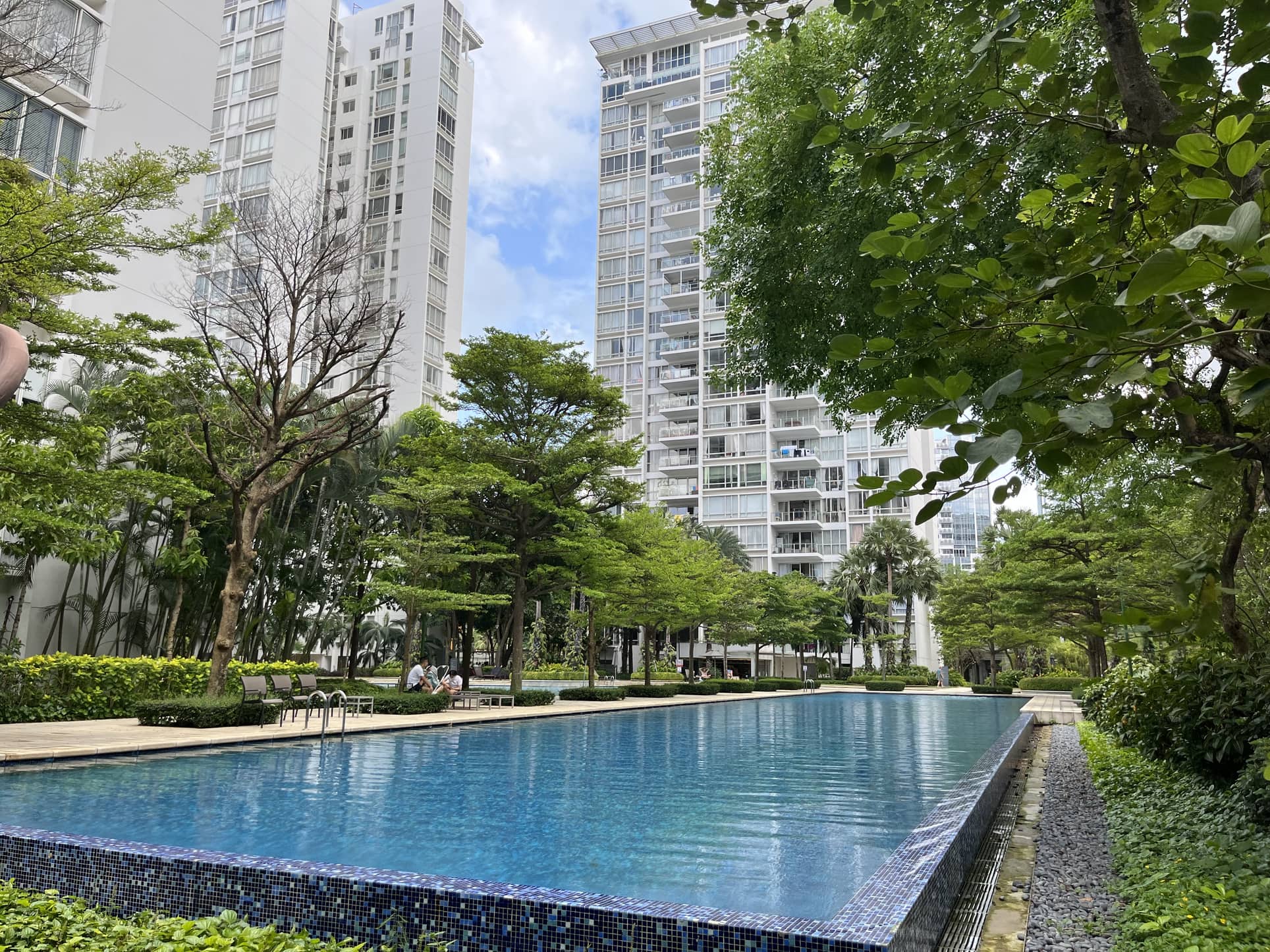 11
min read
For some strange reason unfathomable to those living in other parts of Singapore, East-side pride is definitely a thing. Ask anyone who has experienced living in this particular part of Singapore and they will usually tell you "East-side, best side".
Neighbourhoods like Katong and Marine Parade are well-loved for their extensive list of delicious and affordable food options and lovely cafe scene – think the iconic Katong Laksa, delicious Punggol Nasi Lemak or the indulgent ice cream parlour Birds of Paradise.
In terms of travelling into town, its location is also relatively convenient. A short drive via the ECP during off-peak hours would get residents into the Bugis area in less than 10 minutes.
This is why when Ms R, a long-time resident in the East decided to move, she knew she only wanted to move within the area. Her final choice was The Seaview, which was located right smack in between the Siglap, Marine Parade and Amber neighbourhoods.
As a freehold condominium with a mix of 546 units, The Seaview was completed in 2008. Apart from its vicinity to the ECP highway, it is located within walking distance of Parkway Parade and the vibrant East Coast Road.
Here's her experience living there for the past 7 months:
Comparing Other Projects to The Seaview
Like every practical homeowner, Ms R had a very clear idea of what she was looking for when it boils down to her next home. After all, she has lived in District 15 and 16 neighbourhoods most of her life and knows the area well.
"The main consideration I had when looking for my next home at that time was convenience. I'm not someone who likes to go out and I prefer to stay indoors, so being a short distance away from groceries, food and shopping was something I prioritised", shared Ms R.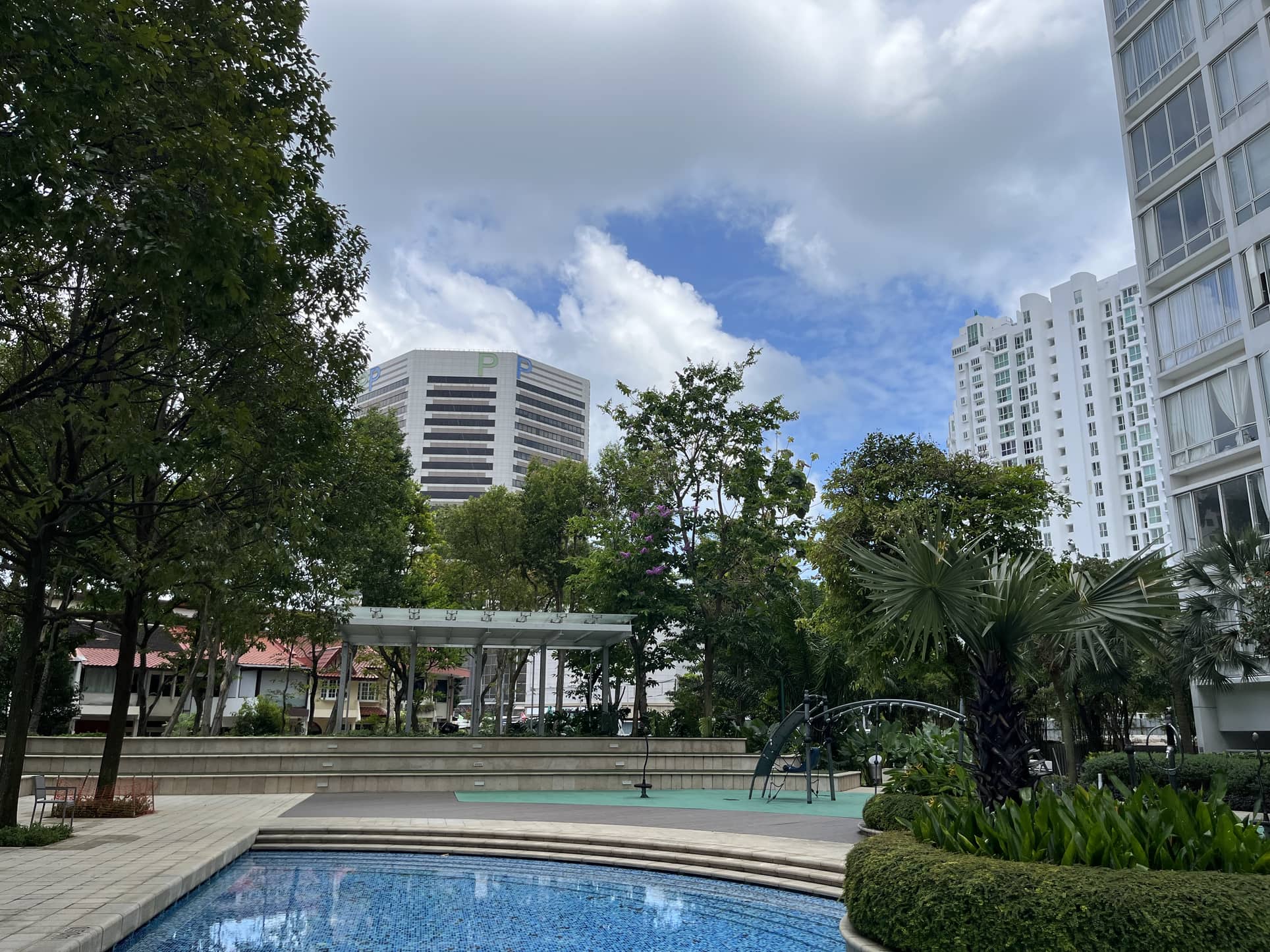 Since The Seaview was located just opposite Parkway Parade and other malls like Katong V and i12 Katong, it's convenient to grab a quick bite or pick up some groceries.
Being near her siblings was also something that was important to her.
Since they all grew up in District 15, all of her siblings naturally gravitated to find homes within the district when they moved out.
"All my brothers and sister stay in the Siglap area, and I wanted to stay near them so it'll be more convenient to visit each other. We often meet up, you see. So it was a no-brainer for me", explained Ms R.
Last but not least, the lifestyle of her daughter was also a factor that she considered. "My daughter regularly swims at the Chinese Swimming Club, and I wanted to be near the complex so that it'll be convenient to pick her up or send her for her classes."
What Made The Seaview Stand Out From Other Choices
Prior to purchasing a unit in The Seaview, Ms R rented a unit at the nearby Cote D' Azur.
"I was looking to move out of my HDB in Bedok and finding the perfect apartment was very tough. This might sound like an exaggeration, but I genuinely think that I viewed over 100 listings in the past two years. And I didn't just limit my search to condos, I even looked at landed homes as well."
Some of the more notable condos that she looked at were Grandeur Park Residences, One Amber and Amber Skye. Unfortunately, none of them felt like the right fit for her.
"Most of the projects had either too high of an asking price or that I didn't like the orientation of the unit or the location just wasn't right. So I just pressed on with my search with my expectations and left no stone unturned".
As for landed homes, she felt that it was too excessive for her small family. Furthermore, the high maintenance cost was also an issue.
"I knew that if I were to get a piece of land, I wanted to hack everything and build up a new home. But I considered the prospects of shelling out an additional $1.2M just to build up the home (on top of purchasing the land) and thought that it was not worth it. So I decided to rent an apartment while continuing my search for a condo unit".
That was how Ms R ended up renting a unit at Cote D' Azur while continuing her search for her apartment.
"I knew I liked the location from the moment I stayed at Cote D' Azur since it was just a short walk away from Parkway Parade. Six months into my tenancy, I saw a listing for a unit at The Seaview and was very interested, since it was located just across the street. In my opinion, it was a really rare and good find."
Long story short, she managed to cut her tenancy short at Cote D' Azur and move into The Seaview shortly after.
When asked about what ultimately convinced her to commit to The Seaview, the first reason that she shared was that The Seaview has one of the biggest project site areas in the neighbourhood.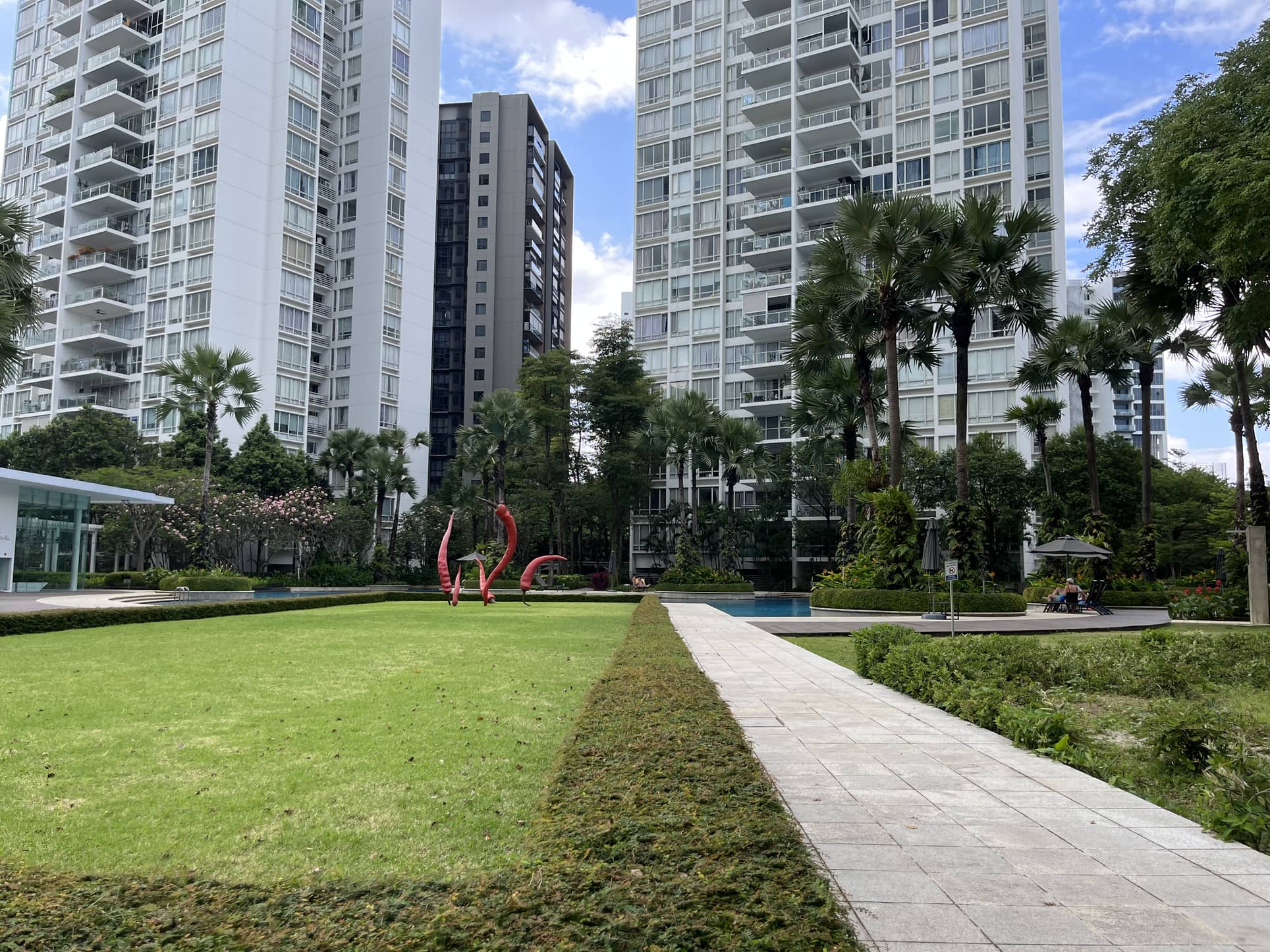 "This means that the landscaping is very nice and that they have more space for the residential blocks without feeling too claustrophobic. The pathways in The Seaview are nicely done and walking around feels good", Ms R explained.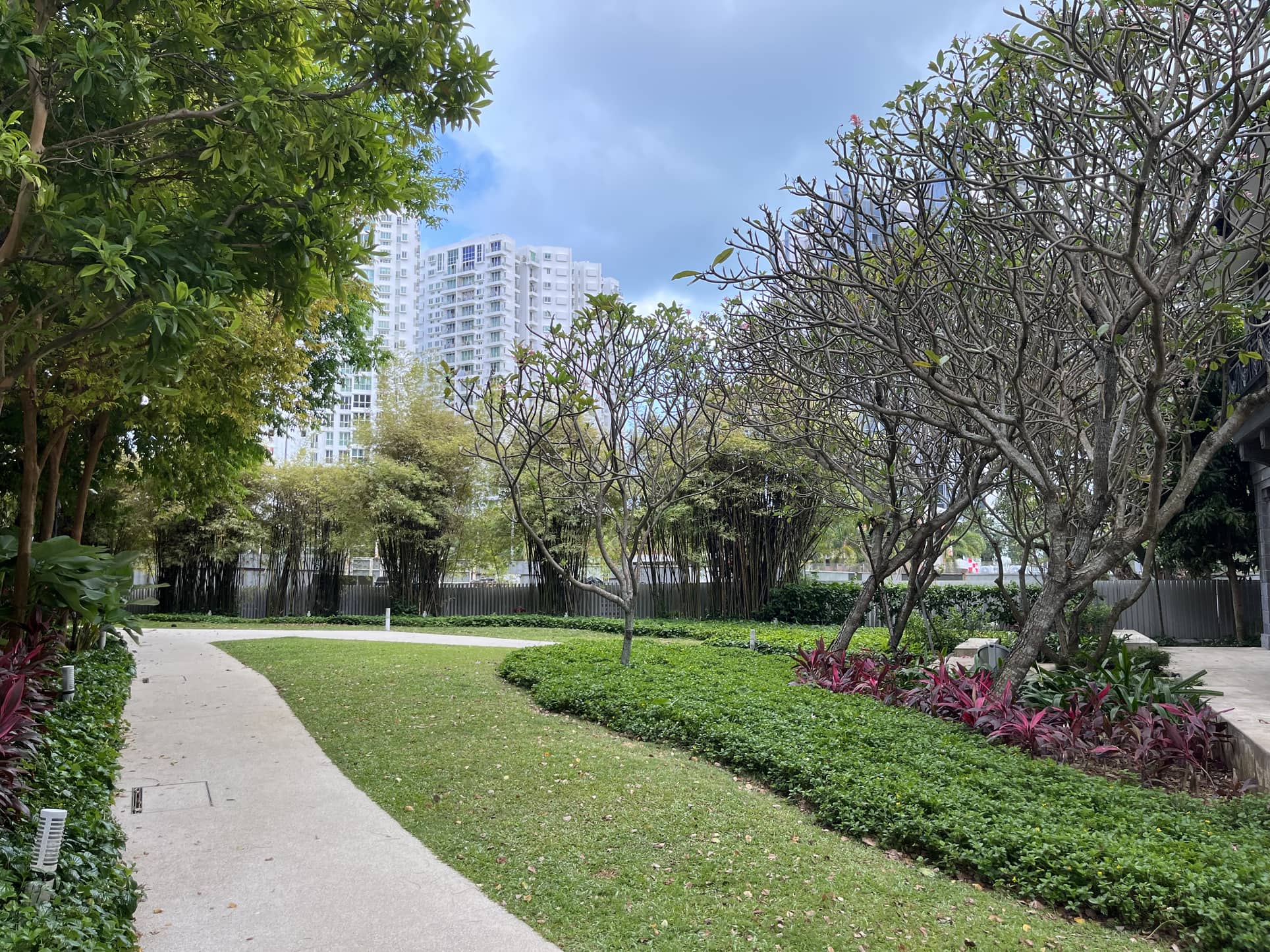 It's also noted that there's a conserved Neo-Classical building within the compound, that is now used as the Clubhouse. "While I don't use it at all, it's quite interesting to see such unique architecture within the condo".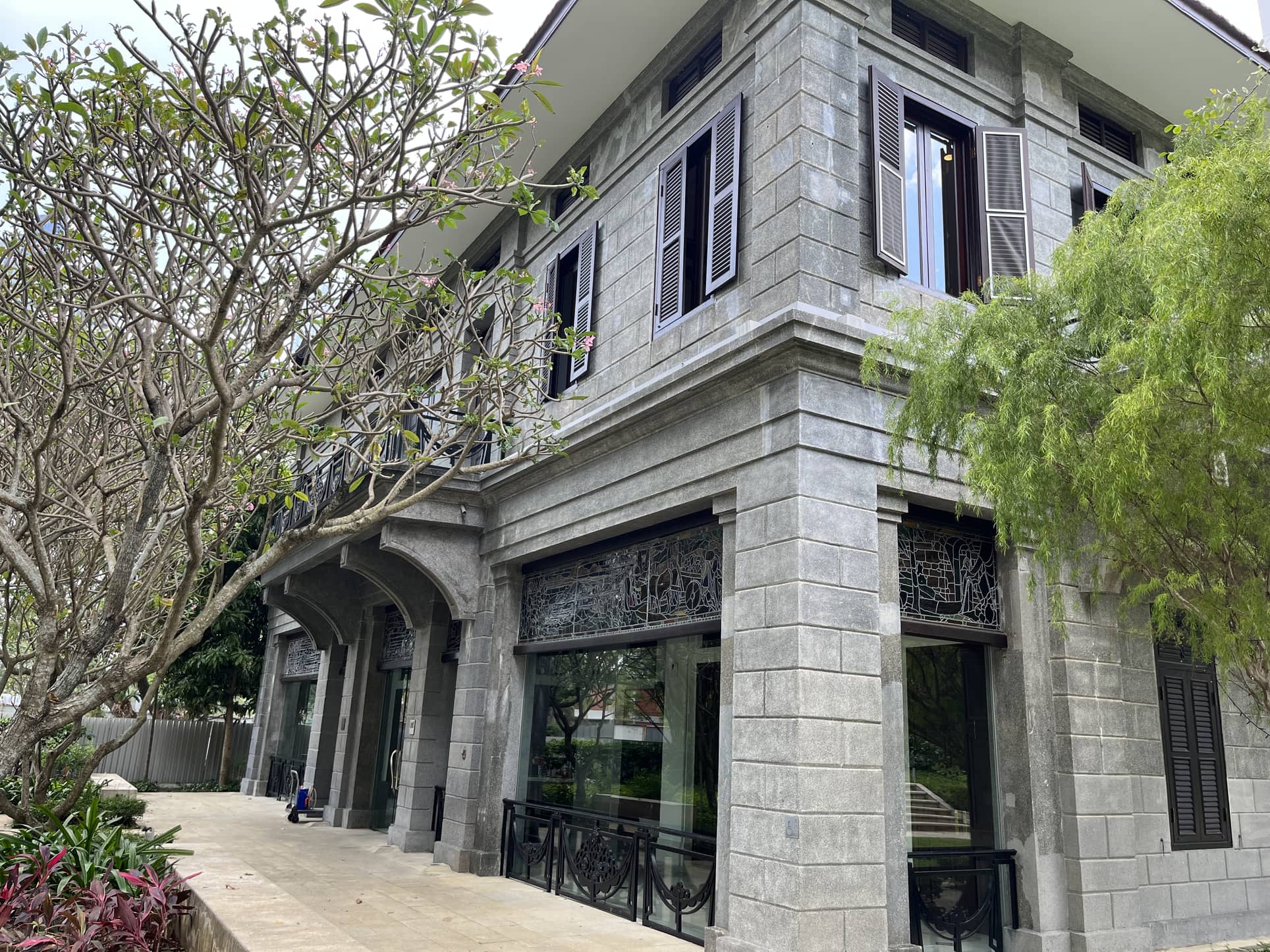 Another reason she shared was that it's always quiet and serene. "Sometimes I can go for a swim downstairs and don't see anyone at all. The common walkways and lobbies are also always empty, something that I appreciate. The units are also in a point block setting, so there's more privacy for the residents".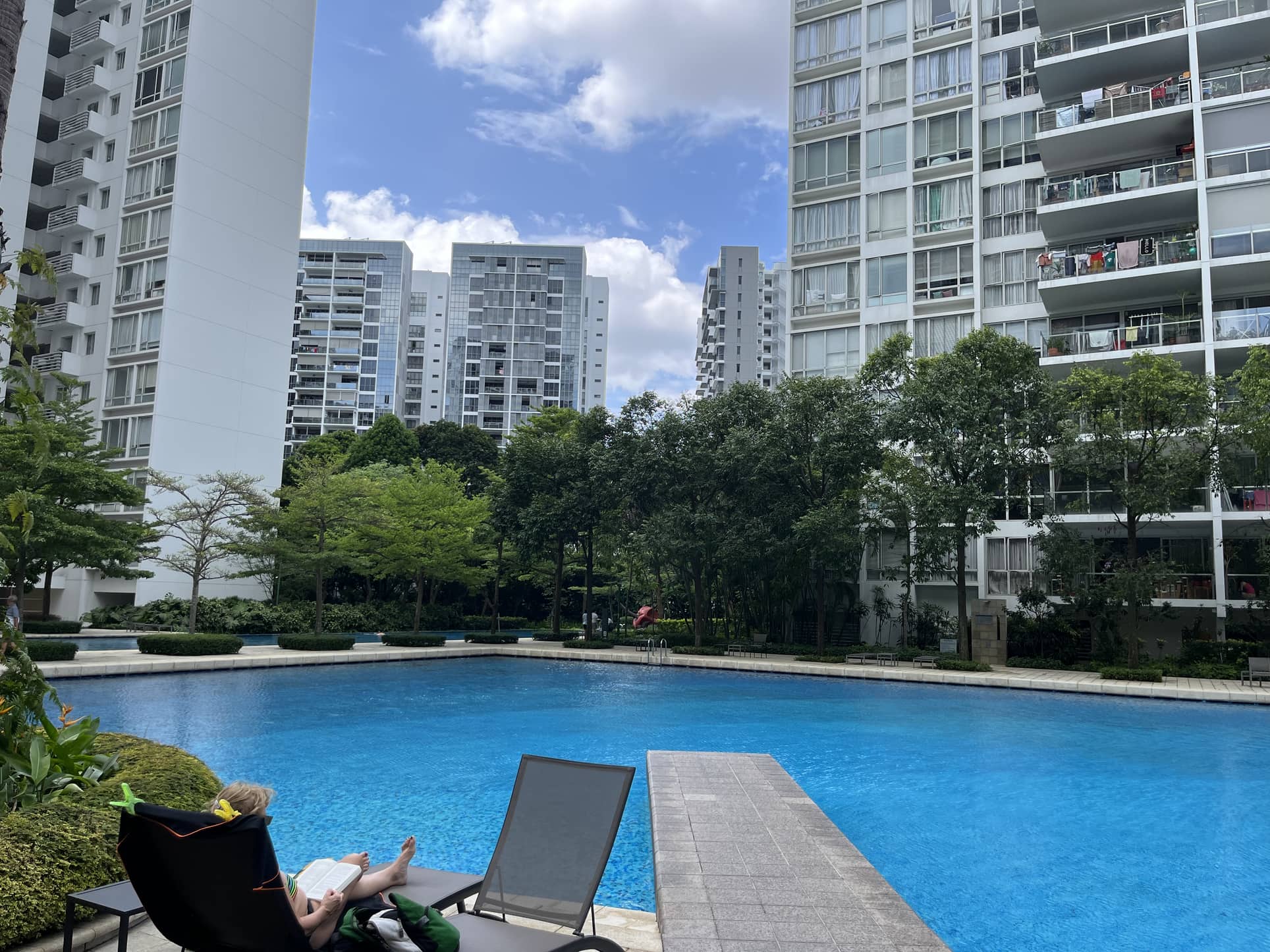 Besides the extrinsic factors, a practical factor for Ms R was that the project was freehold. "It's important for me to be able to preserve the value of my unit well since I'm concerned about future valuation. The fact that The Seaview is a freehold unit is a big plus point".
Also, she really liked the orientation of her unit. "My unit is North-South facing, and there's barely any direct sun into the living room or bedrooms. It's so cooling that I rarely have to turn on the air conditioning unless guests are over. This is unlike any of the condos that I stayed in previously. A breezy and well-shaded home makes all the difference", she shared.
Like many others, she was also very excited about the new Marine Parade MRT station that is around a 6-minute walk away.
"Those that stay here have to drive quite regularly since there are no MRT stations nearby. With this new station, I think I might not have to drive that often anymore! It really makes living here much more convenient. I'm really looking forward to that".
A Typical Day at The Seaview
"Personally, I rarely use the condominium facilities, apart from the occasional swim sessions. On days that I'm not sending my daughter to school or her supplement classes, I enjoy playing the piano or guitar and staying indoors", says Ms R.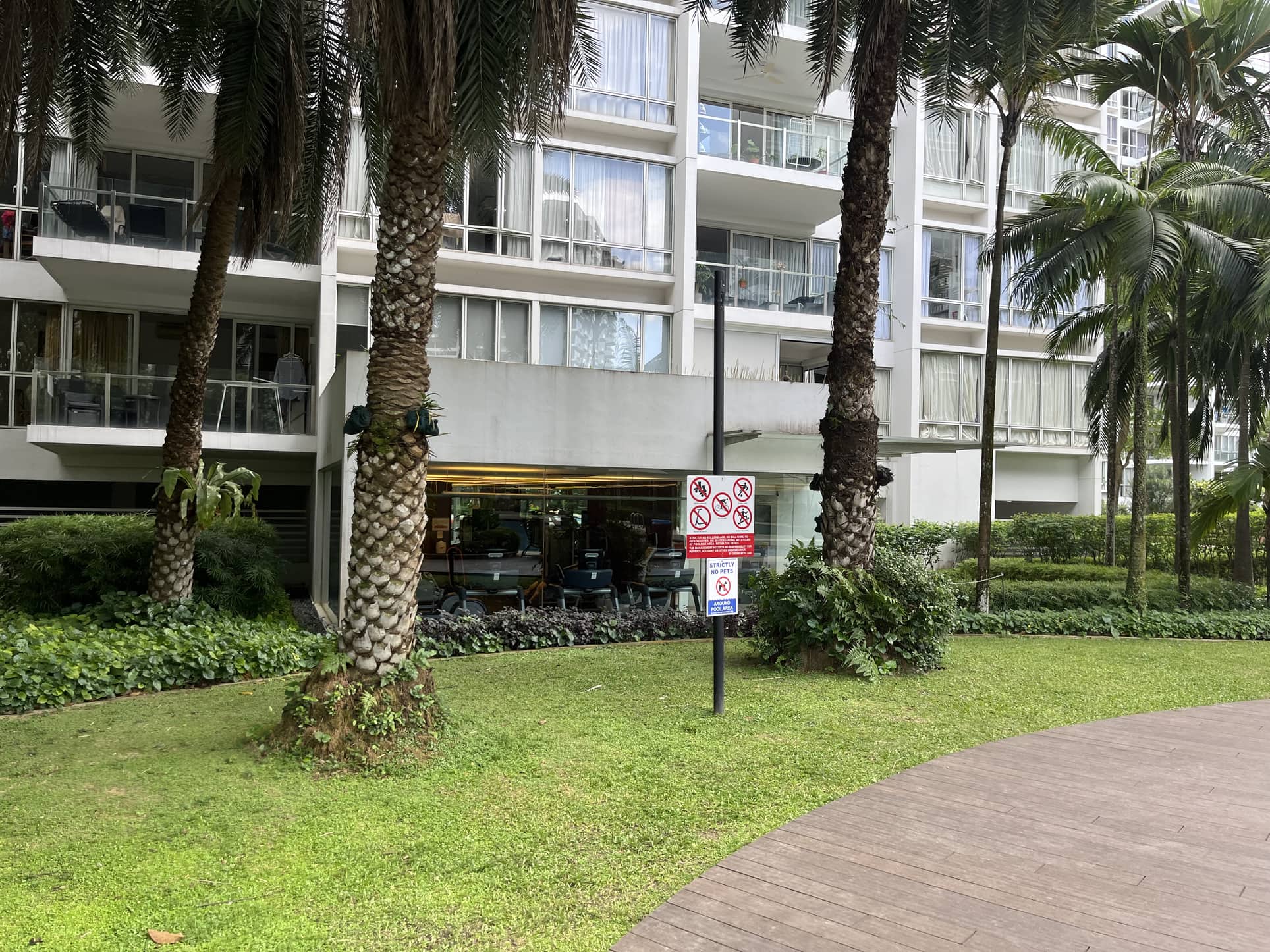 However, she notes that the amenities are frequently used by her neighbours.
"We have a tennis court, some BBQ pits and a small gym here. Especially during the weekends, I will see my neighbours using the various spaces. The facilities are also scattered throughout the condo, so it's not that noisy in one particular area".
Most of the time, the condo is tranquil and windy. Ms R enjoys how peaceful it feels to come home, and how quiet and windy it feels at The Seaview. "It feels like a resort, and coming back to this ambience is relaxing".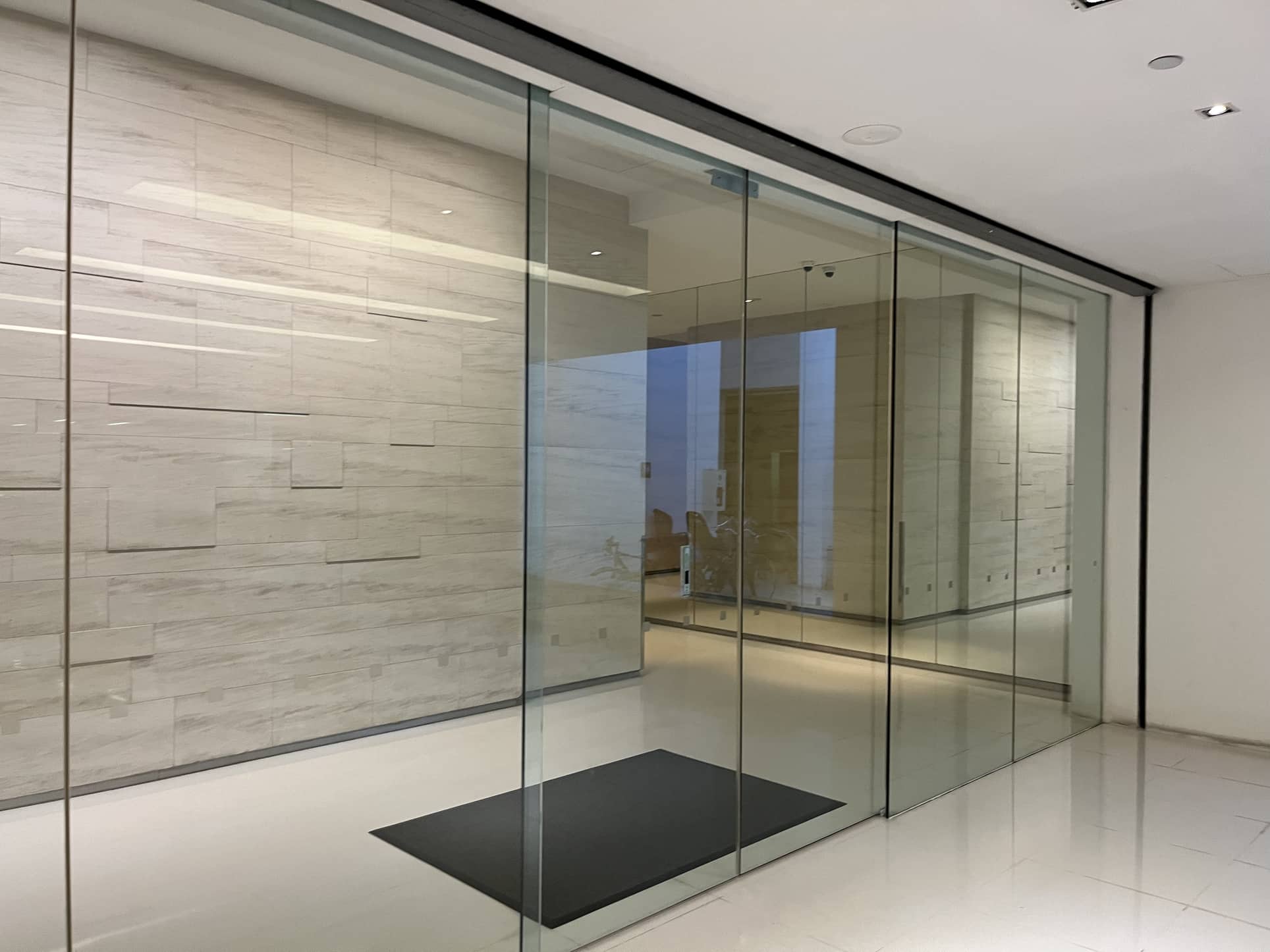 While it's no secret that the neighbourhood offers a great variety of affordable food, Ms R regularly visits Parkway Parade for a quick bite.
"It's just located right across my condo, it's convenient and I don't have to drive over. Occasionally, I will head to Bedok to pick up other local delights".
A Look Behind The Seaview Facade
Generally, Ms R agrees that her home is great for her and her daughter's needs, though there is some room for improvement within The Seaview.
"At first glance, the overall maintenance of The Seaview is quite acceptable. When I first toured the project, the common pathways are clean and the lobby smells nice and is well-air conditioned. The car park is also quite well-maintained".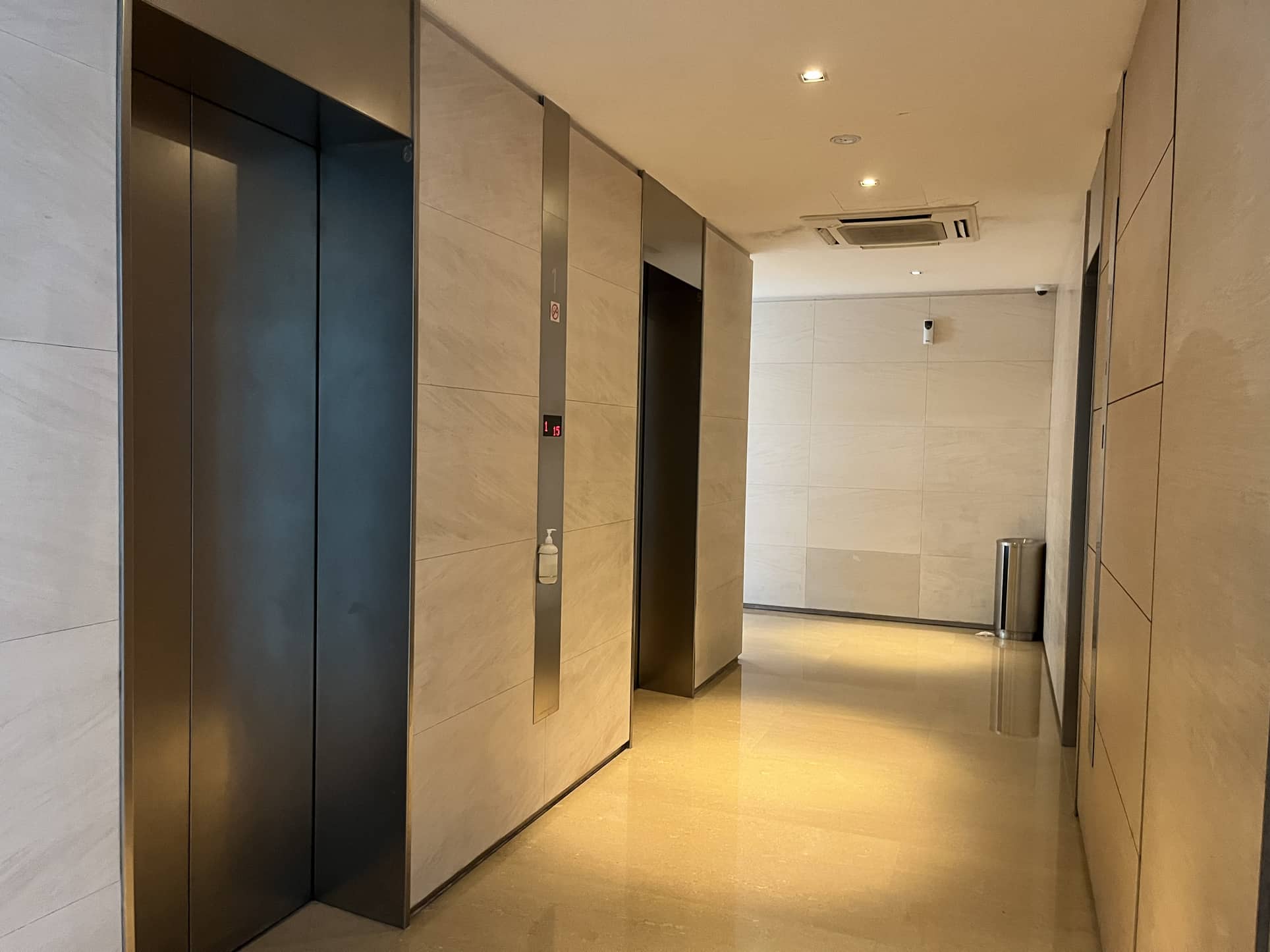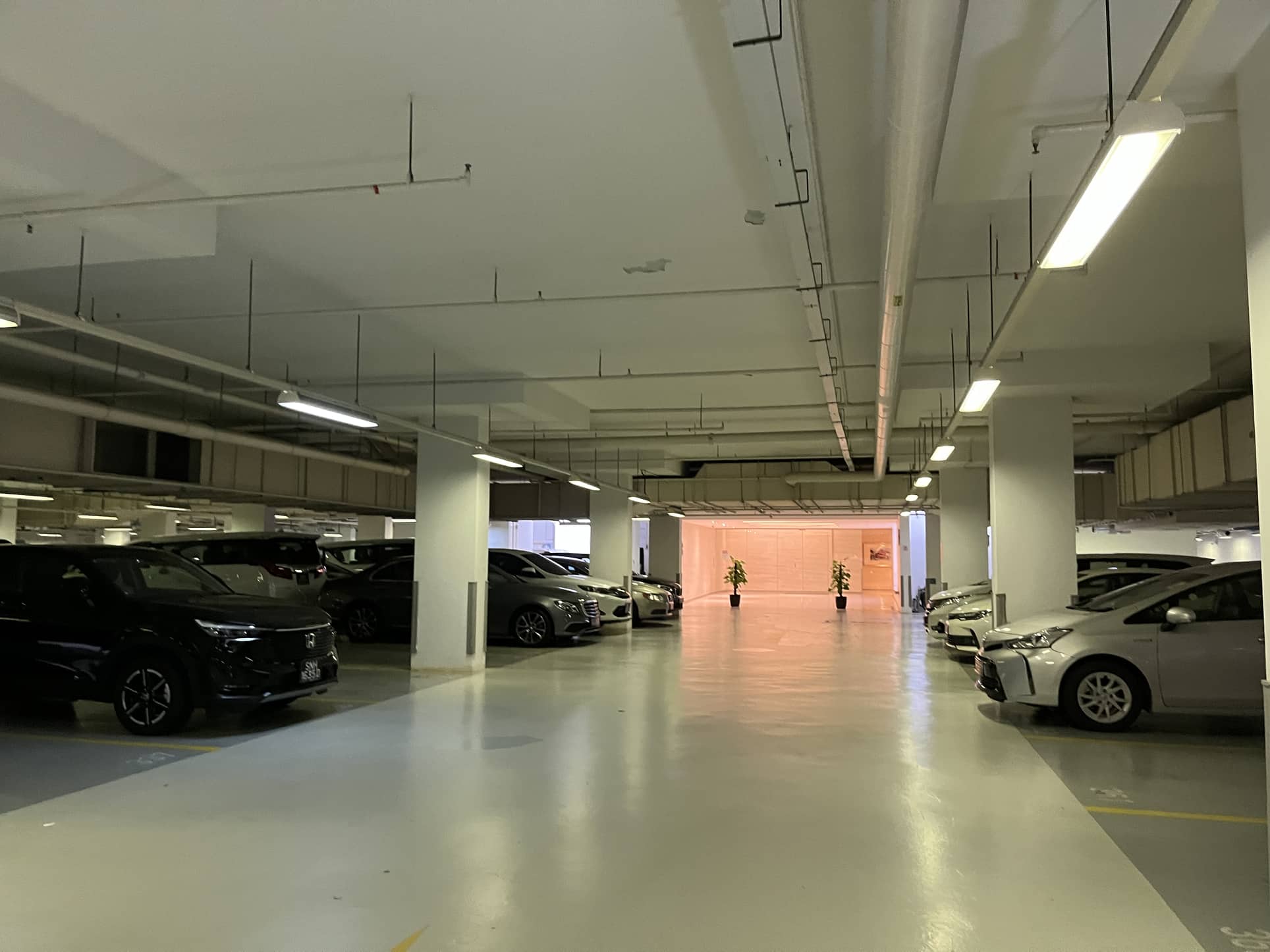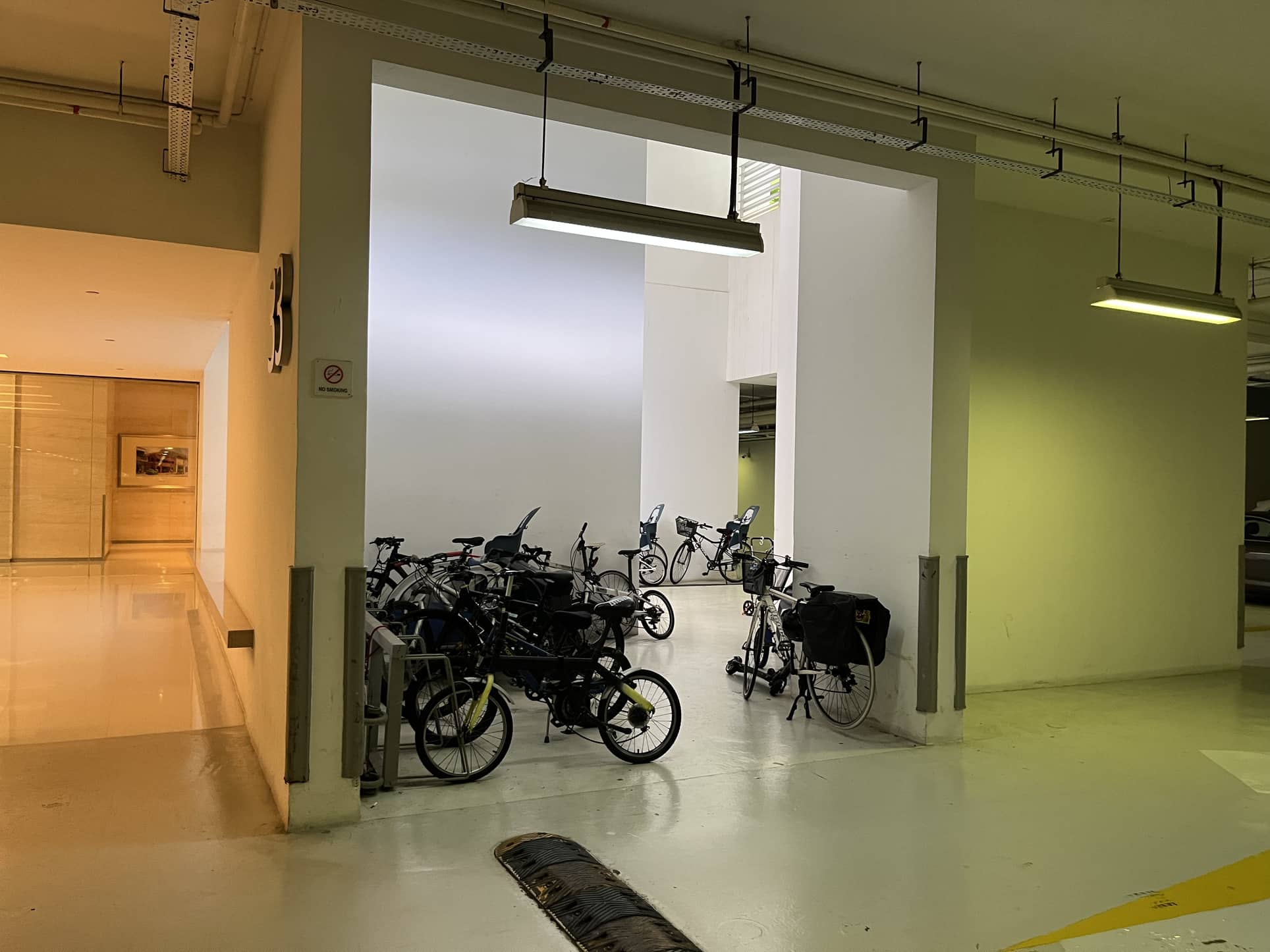 After a period of staying at the condo, Ms R states that she noticed some parts of The Seaview that are quite lacking.
"The monthly maintenance cost here is considerably high (she pays around $500 for a 3-bedroom unit), and I would expect the pools to be clean. However, I always find dead leaves and branches in the pool when I swim, which is not a pleasant feeling. There are also so many mosquitoes ambushing us around the pools".
Another issue that she encountered is with the rubbish chute system. While it is convenient to have a chute directly accessible from her unit, she feels that it has led to other issues.
"This condo is almost 20 years old and the rubbish chute is quite old. Every time they clear the chute, I always notice that there'll be cockroaches crawling out into my unit and it's so irksome. I would much rather the chute be placed outside so that there won't be such an issue".
Last but not least, she feels that the landscaping can be maintained better.
"There's a lot of planting and green landscaping here at The Seaview. I know that the maintenance team has recently announced that they would like to prune and clear a bulk of the greenery to make the area look neater, but many other residents strongly disagreed with it. Seems like you can't please everyone".
Considerations Potential Buyers Should Know
She notes that the main resident profile is split around 50-50 for tenants and own-stay residents.
"While I'm not too bothered by this, there are as many tenants as there are owners at The Seaview. We often see many expatriates within the condo, but that's quite understandable, given the location and amenities within the neighbourhood", Ms R shared.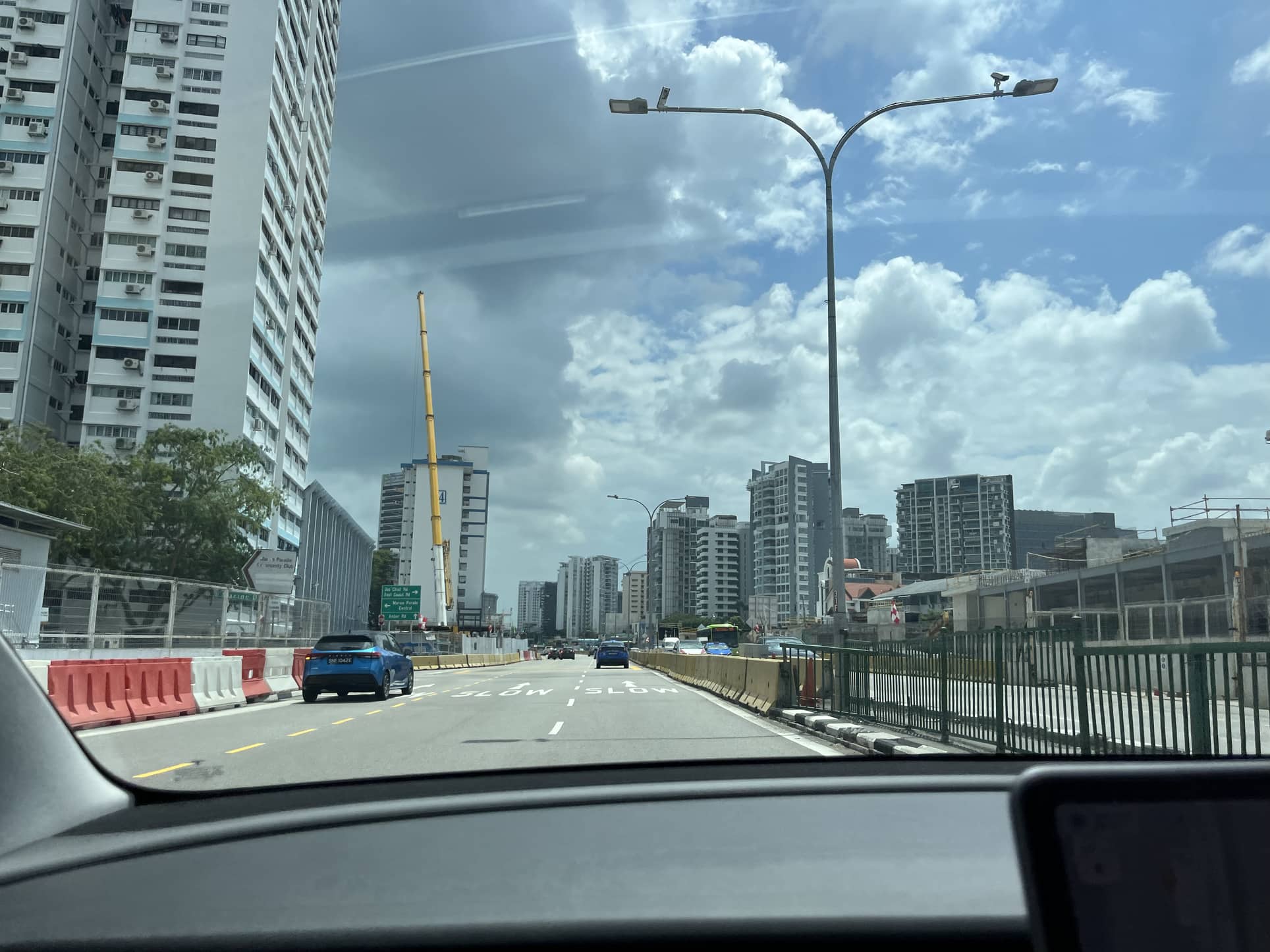 Another very valid point that she brought up was the frequent construction works around the neighbourhood. "While it doesn't really affect the noise levels, it has become part and parcel of living within the area to see road works or constructions, since they are always maintaining the roads and building the MRT Stations."
Staying at The Seaview
When asked about how long she is planning to stay at The Seaview, Ms R shared that this would probably be her forever home.
"The reason why I was so picky with my home in the first place was that this would probably be my last home", shared Ms R.
She dislikes the hassle of moving, renovating and cleaning, but might consider selling her unit only under one circumstance.
"Well, if someone out there is willing to offer a high premium for my unit, of course, I'll consider it. If not, it's highly unlikely anything else would motivate me to move."
Interested to feature your review of your HDB or condo here? Fill in our form and we'll be in touch.