Condo Reviews
I've Lived At D'Leedon For 2 Years: Here's My Review Of What It's Like Staying At A Mega Development
Sean
August 6, 2022

9

min read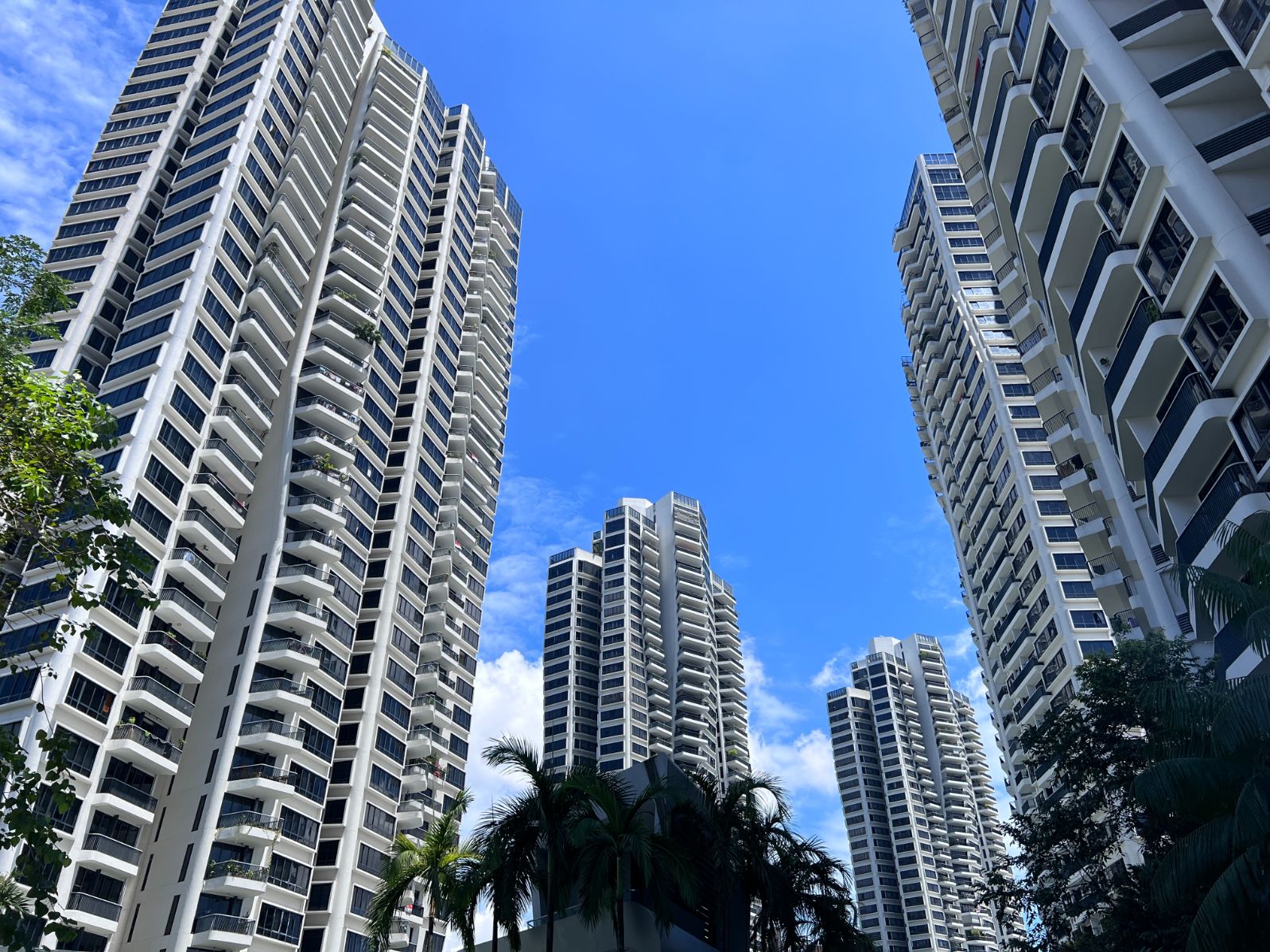 9
min read
It was only in recent years that condo developments in Singapore started getting really big. And when we say big, we're talking more than 1,000 units.
So when D'Leedon was first built, it was probably a PR's dream to take up – there were just so many angles you could go on to write a captivating headline.
Let's list it out:
It sits on the existing site of Farrer Court, which went en bloc for a stunning $1.34 billion. It's easily the tallest condo in the immediate area, at 36 storeys high. And at that point of launch, it was the largest condo in Singapore with a staggering 1,703 units (Treasure at Tampines has now overtaken that mantle).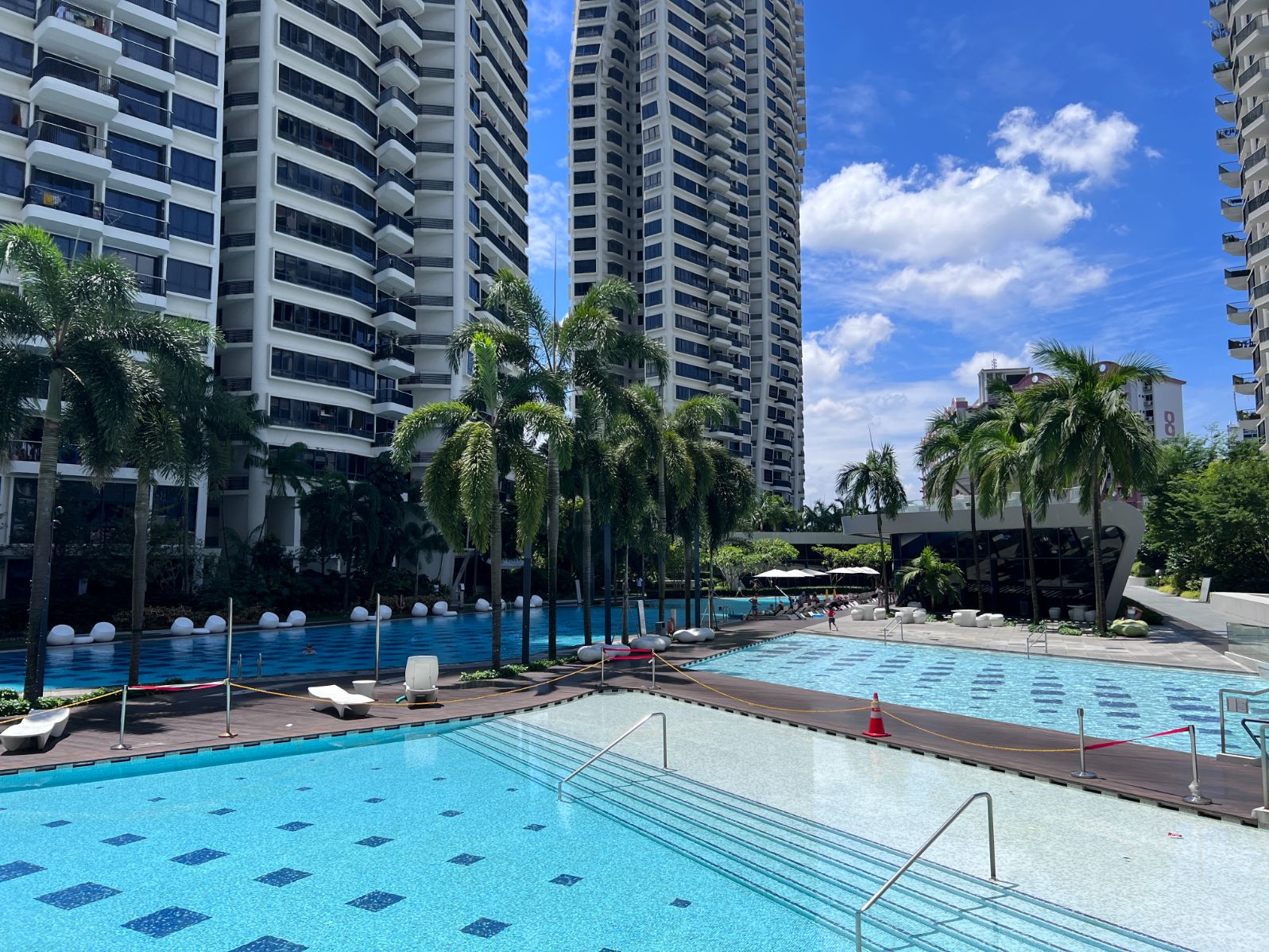 Finally, it was designed by the renowned late Zaha Hadid, with 7 gleaming towers that only occupy 22% of the site. The remaining 88% was allocated to facilities and common areas – which at a land size of 840,049 square feet is very significant indeed.
But one of the biggest questions that those considering the D'Leedon usually have is – what is it like living in such a large condo?
The best way to answer this is to hear it straight from someone who has been living in D'Leedon for quite some time already.
We're fortunate to get hold of Sandy (*not her real name for privacy reasons), who moved with her family in early 2020 – right when the pandemic started.
"We needed a home big enough for my parents and grandmother," Sandy said. "We were previously staying at the Holland area so we wanted to move to an area that's somewhere familiar."
Let's discover what it feels like to live in such a huge development.
How D'Leedon Compares To Other Condos
Sandy and her husband were initially attracted to Leedon Residence as they had visited a friend living there. "It's a beautiful place," she recalled, "but the prices were just increasingly not justifiable as it was creeping into landed home territory."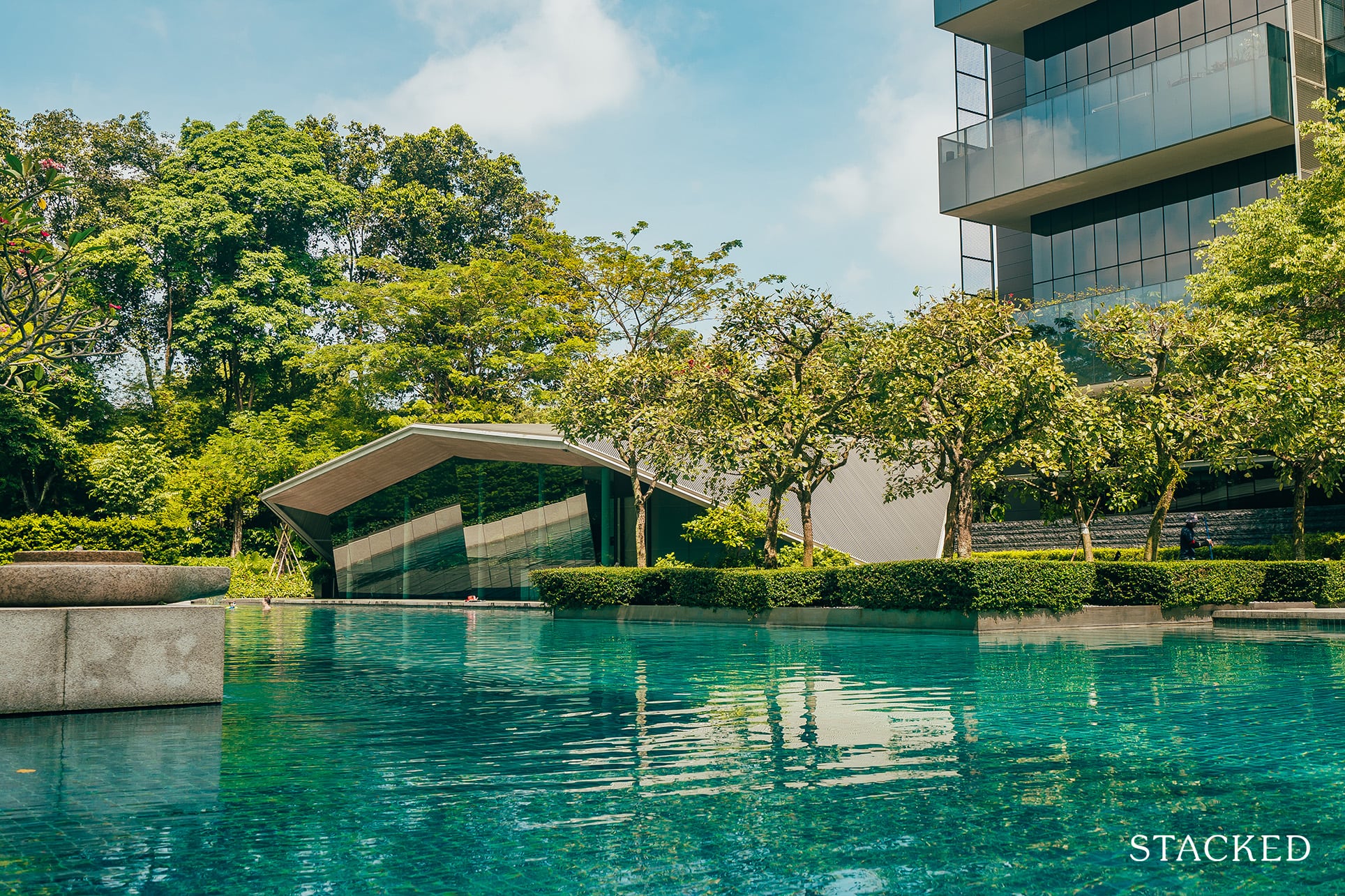 Aside from Leedon Residence, they also explored older developments like Parvis, as it had a more reasonable price point. She liked that it's well kept and has good facilities. However, the location was a major con for them. She didn't like the sharp turn into Holland Hill, and while it was in a convenient location overall, accessibility was an issue for her grandmother. Walking to places like Chip Bee Gardens just wasn't the easiest route.
And so for them, D'Leedon was a different consideration altogether, where there are food options just downstairs, and Farrer market just next door. For Sandy's grandmother specifically, this offers great convenience since she can get around on her own. For some elderly, having the freedom to move around was important, and that was a priority for them.
What Made D'Leedon Stand Out From Other Choices
While they liked how relatively close the estate is to the MRT and that the condo itself has lots of facilities they enjoy, these were not the only factors that convinced Sandy that D'Leedon is the one for them.
She said that in their past residences, they always stayed on the ground floor. But this time, they wanted to experience staying on the upper floors. "We wanted to experience what it was like to live in a unit with higher views."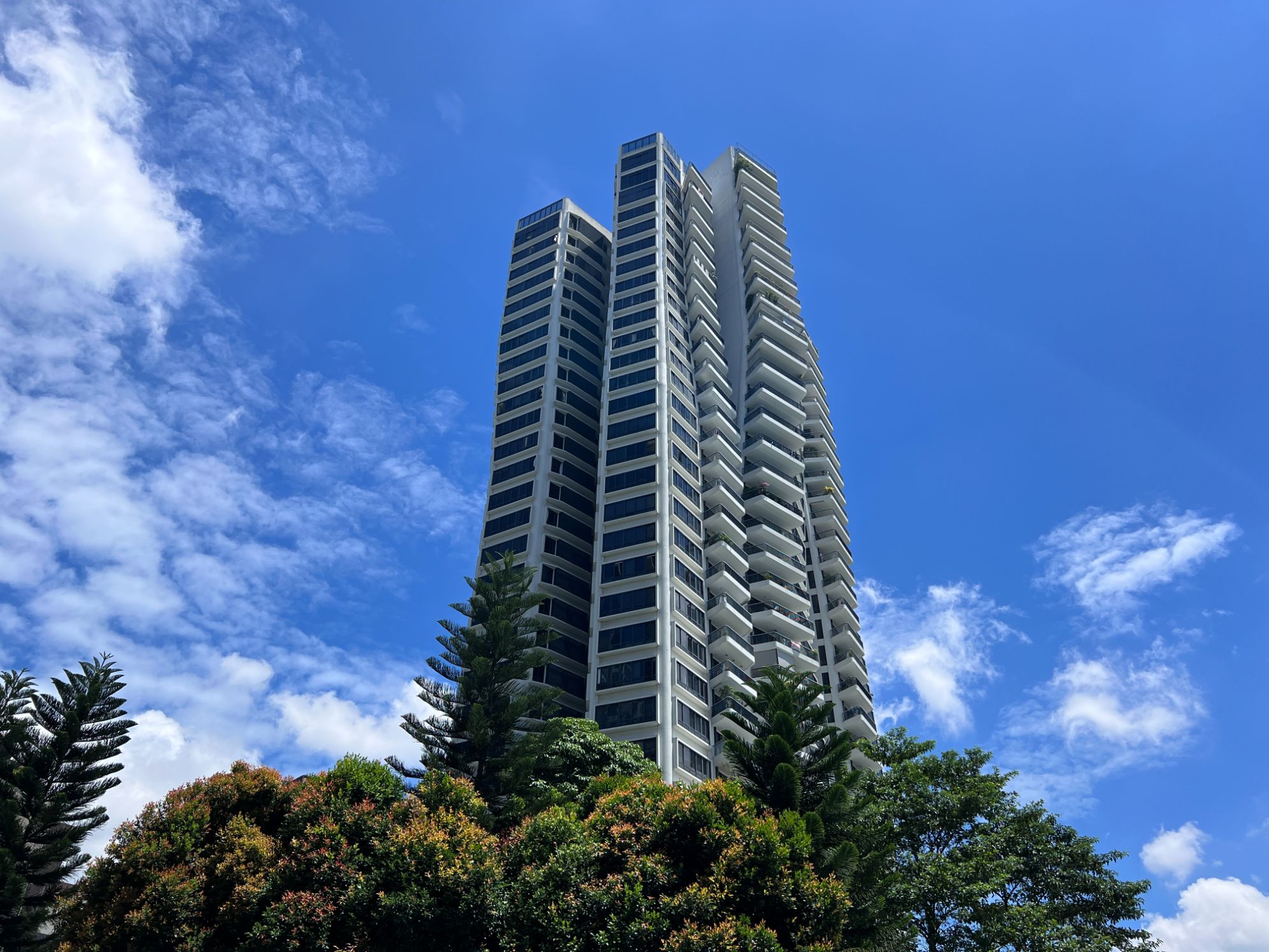 Most properties in Holland consist of low to mid-rise condos only. As such, Sandy shared that it was the height of D'Leedon's towers that initially captured their attention – being the tallest condo in the area.
What A Typical Day Looks Like At D'Leedon
A big draw of living in such a large condo is definitely the lifestyle. If you don't really use condo facilities, you wouldn't even be considering such a development in the first place.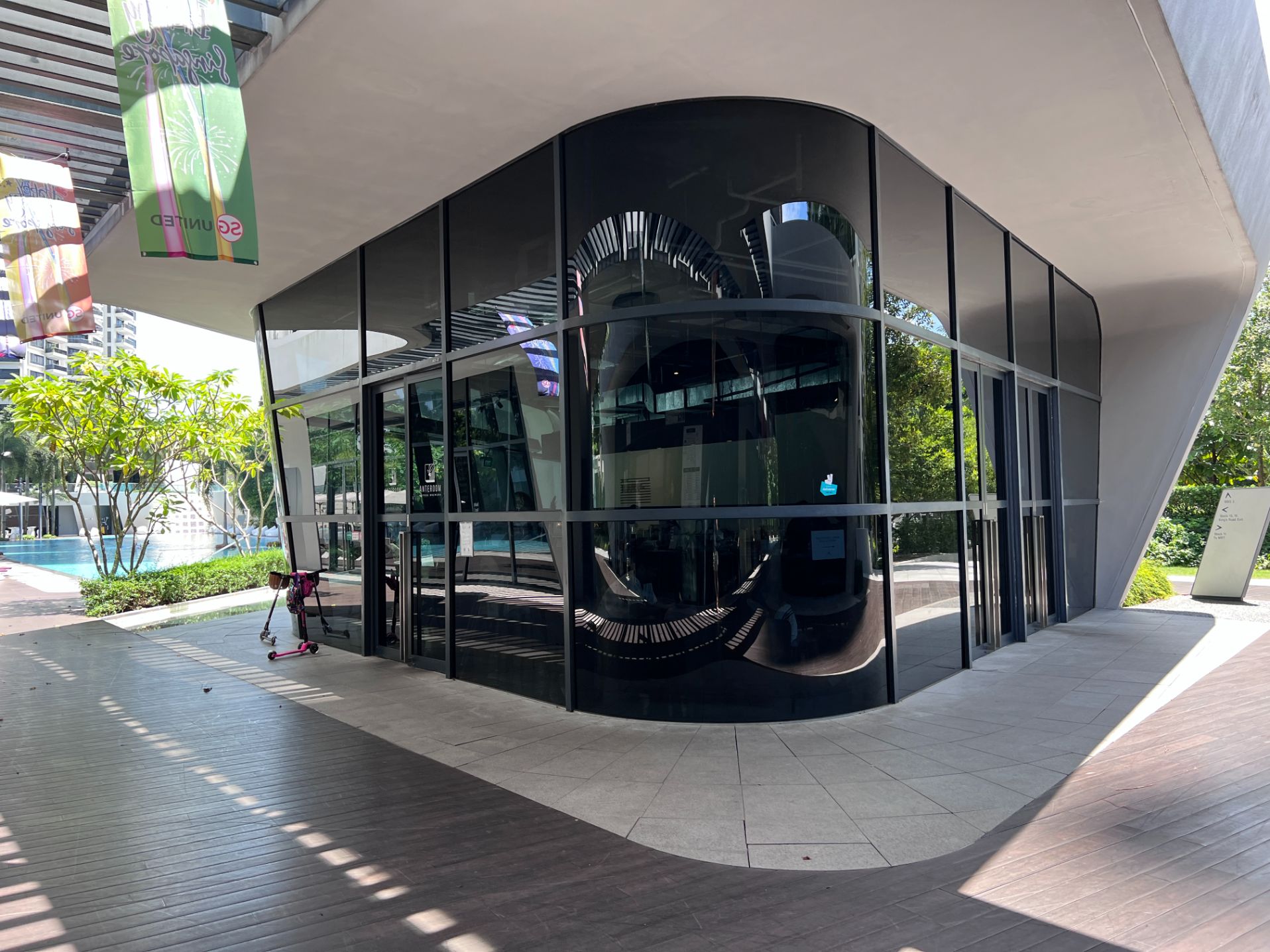 On Saturday mornings, she said she really likes being able to get coffee downstairs after a morning swim. She's also gotten to know some of her neighbours, and they would have tennis games every once in a while.
"I'm looking forward to seeing the revamped Holland Village as well," Sandy said excitedly, "since I'm starting to grow tired of visiting Star Vista."
Every time she's downstairs, she would see lots of people just going about their day. For her, she can see why some people would not like the crowdedness of it. But if you are more extroverted and enjoy being in a more bustling location, then she believes that D'Leedon will fit that profile.
A Look Behind D'Leedon Condominium's Facade
As always, there's never such a thing as a perfect home, and Sandy was open to sharing some of the less appealing bits about staying at D'Leedon.
The lift is one of them. She said she can sometimes experience a bit of a wait at times during peak hours. For a high-rise condo with 36 floors packed with lots of units, this can be a common problem. She comforts herself by saying that at least she's not staying on the highest floor – although at that height the views will probably make up for it.
With so many residents, one of the biggest issues is how crowded it can get especially on the weekends/holiday. "During weekends the pool can get quite noisy, and the cafes can get quite crowded too."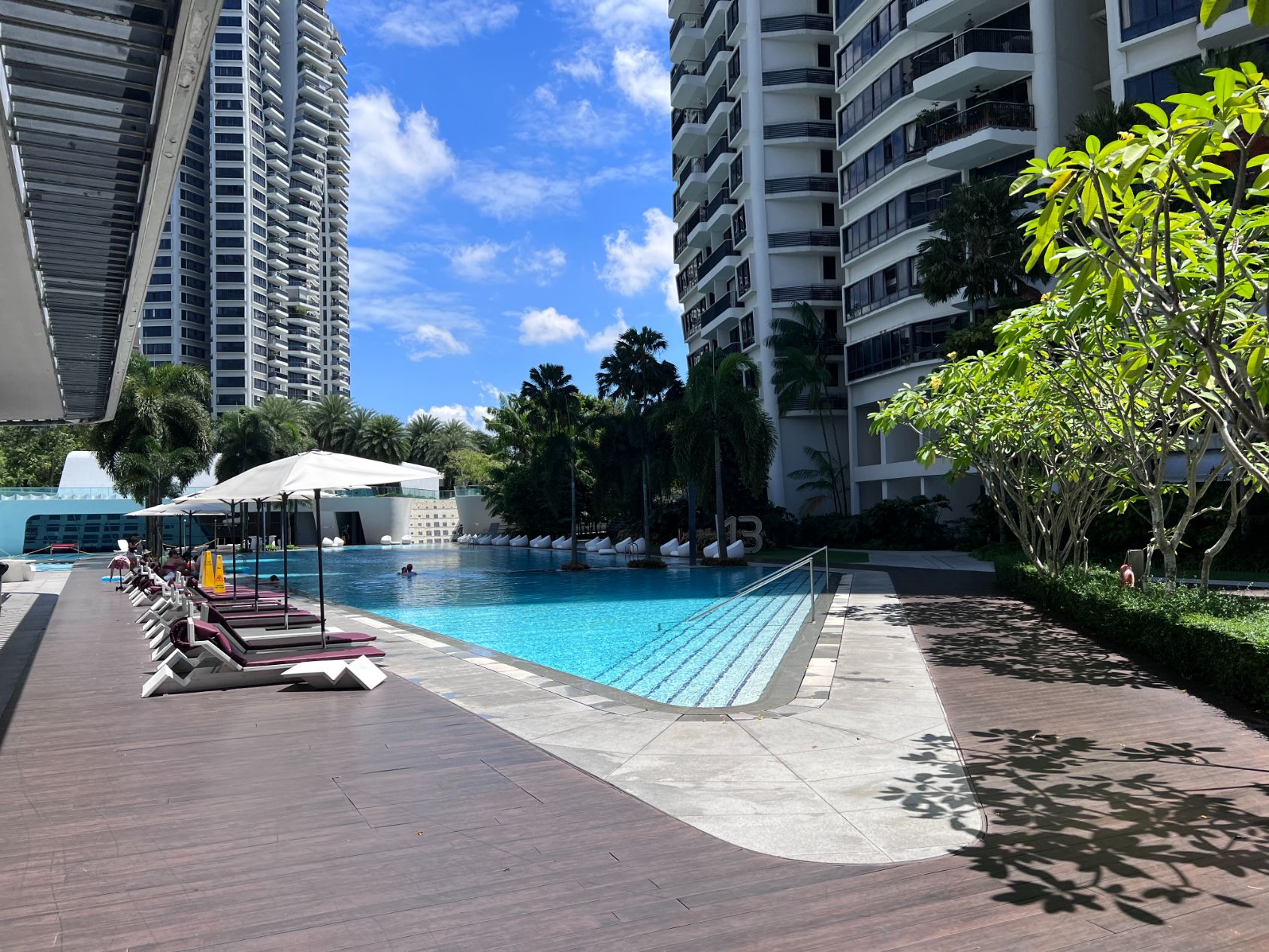 For people who prefer peace and quiet when they get home, especially on the weekends, she advised that D'Leedon is not exactly a good choice.
The gym can get packed during peak hours, such as during lunchtime and after work before dinner. Sandy recalled that during the COVID pandemic, it was a lot worse. The safe distancing measures made it quite challenging to go to the gym. "It would've been better if they have a bigger gym, especially since the size of their land can accommodate it easily."
Also, booking other facilities like a tennis court is not something that you can do at the spur of the moment. It has to be planned in advance, and even more so on the weekends.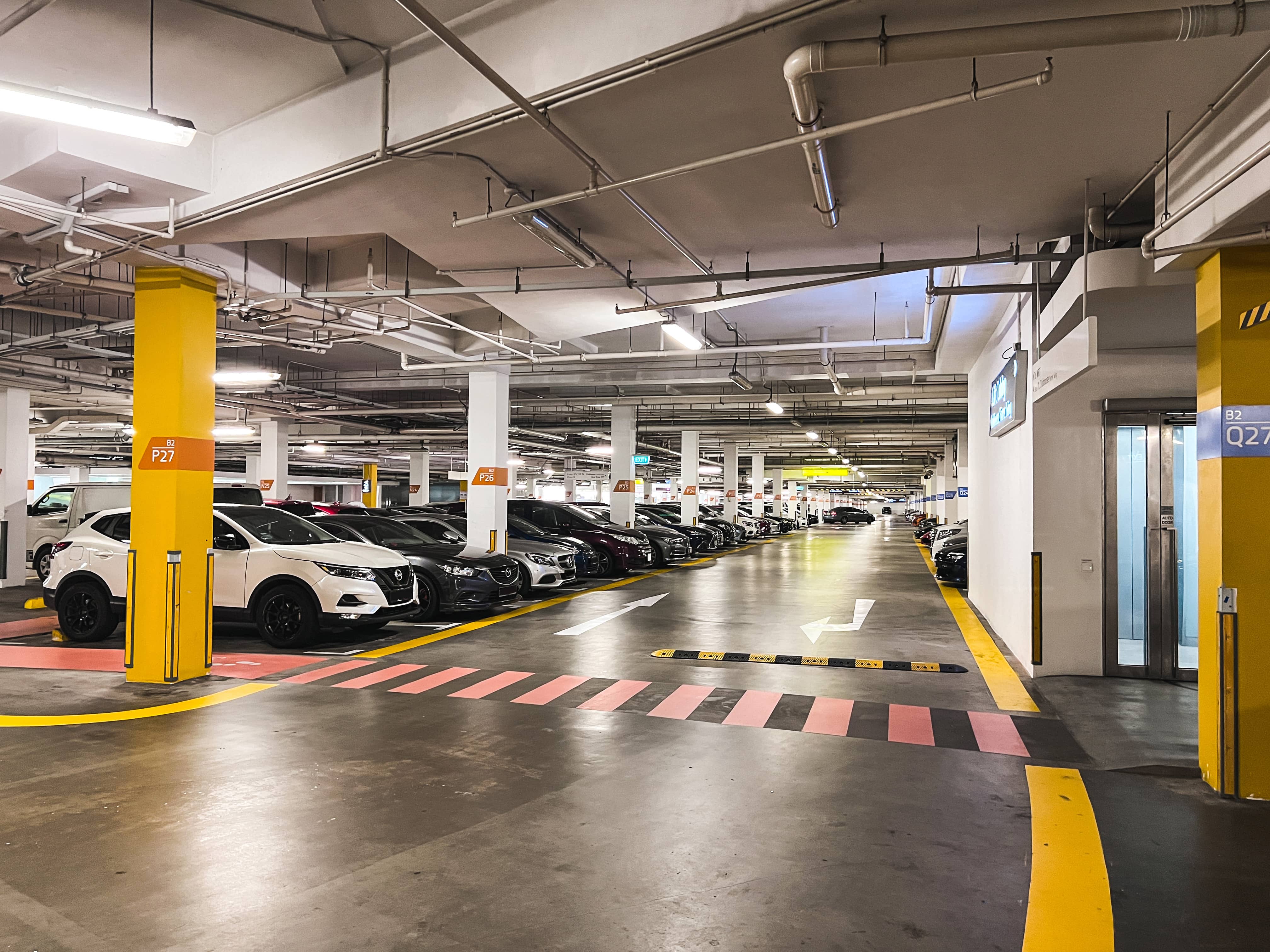 There were further minor annoyances when it came to parking. While there are enough parking lots, it can be a problem when you come home late, as the area under your block can end up being full. As a result, you could end up finding a spot quite far away. While it's not a big deal in general, Sandy said it could be slightly irritating if you had a long day and just wanted to get home as soon as possible.
Nonetheless, D'Leedon is a busy development. And since there are a lot of units, there seems to always be someone moving in or out. So you may have to face busy moving and renovation noises more than you think. She doesn't know for sure if the movement is due to the effects of the pandemic but mentioned to just be prepared.
In terms of improvements to the condo, the first thing that Sandy picked up on was the gym. "I wish that it could be made bigger or accessible 24 hours so as to spread out its use."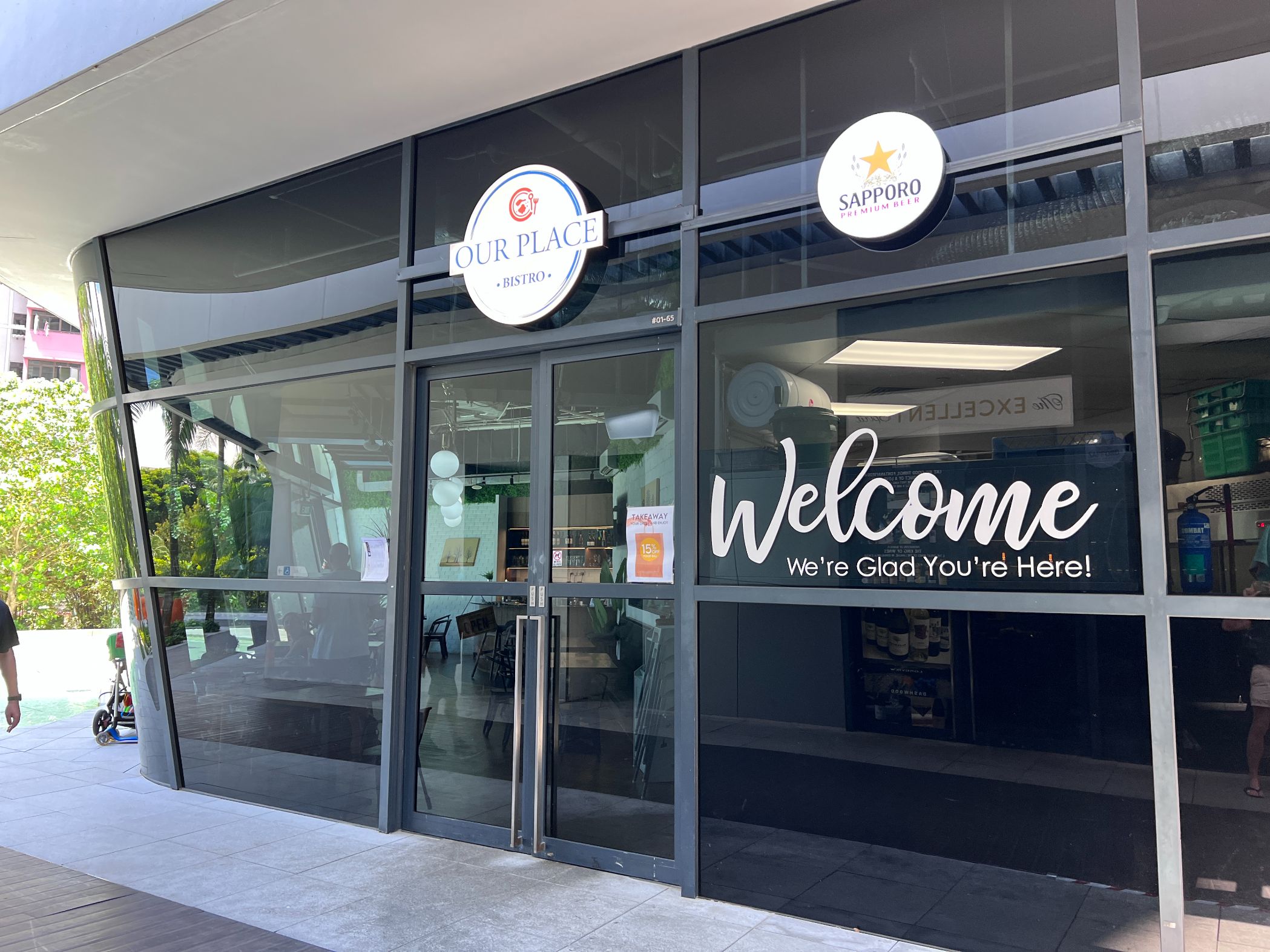 Next, Sandy added that it would have been good if the cafes didn't have dark stained glass, as on the inside, the lack of natural lighting made the interior look less attractive. Also, given how big the development is, it would be much better if the cafes were able to host al-fresco seating. "The vibe of the area would be a lot nicer," she remarked.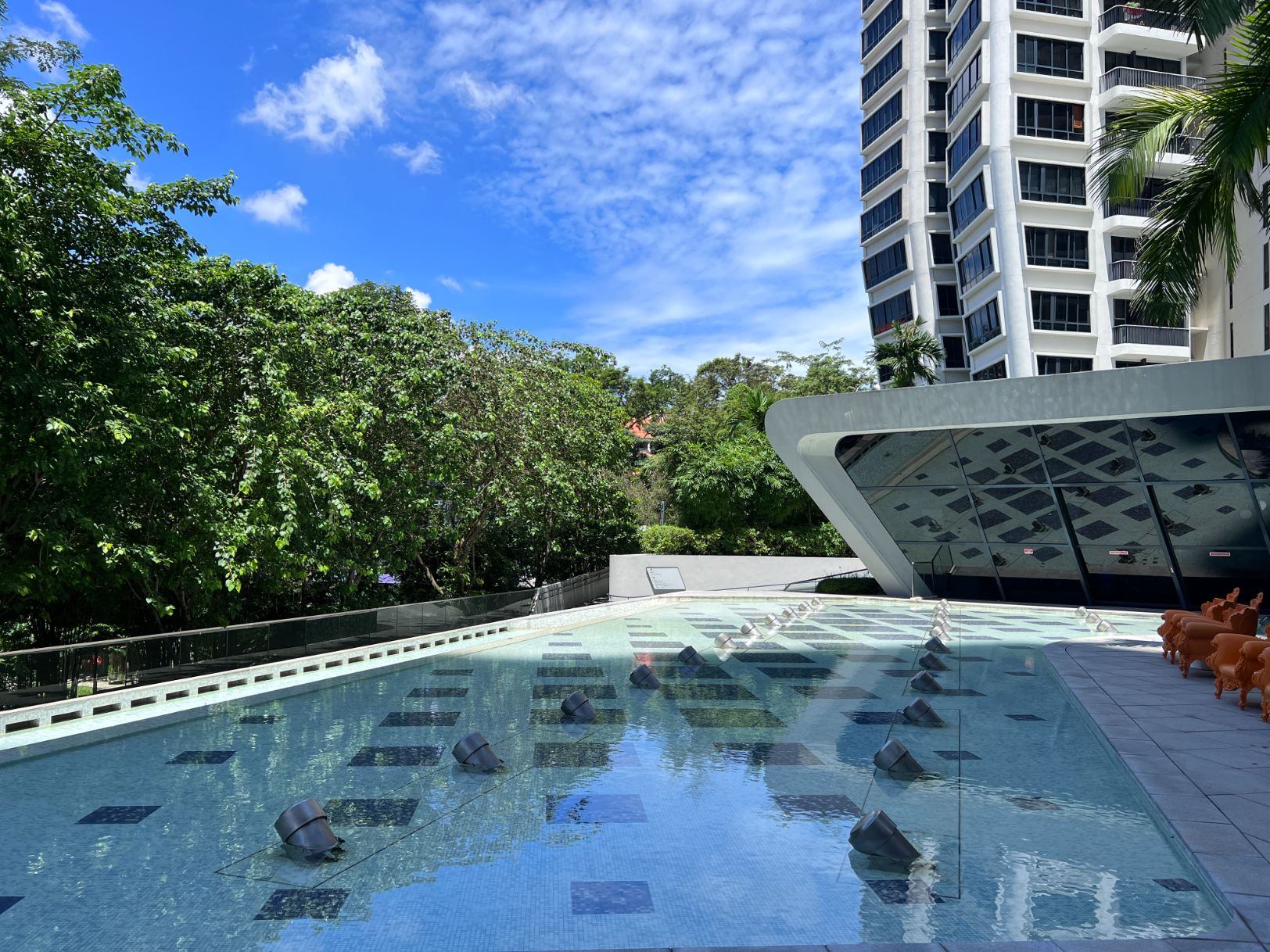 There are also certain areas where Sandy feels that it is quite a waste of space, and could have been converted to something more useful. One of which was the water fountain area outside the cafes. "It would have made more sense as another kid's swimming pool," she shared. "With so many units, you can never have enough swimming pools".
To wrap up, she's also encountered situations where her guests had to call her for directions as they got lost in the car park. However, Sandy admitted she doesn't have any suggestions on how the signage situation can be improved – perhaps it's just one of the things you'd have to live with in a condo of that size.
Considerations Potential Buyers Should Know
If you're planning to buy or rent a unit at D'Leedon, Sandy shared some interesting details or considerations you normally wouldn't be able to tell from the marketing materials.
"Most places will list D'Leedon as being quite close to Farrer Road MRT, but this is quite relative," she said. "Because of how big the land is, if you're staying at the side closer to Leedon Residence, it's quite a long walk just to get to the other end of the development."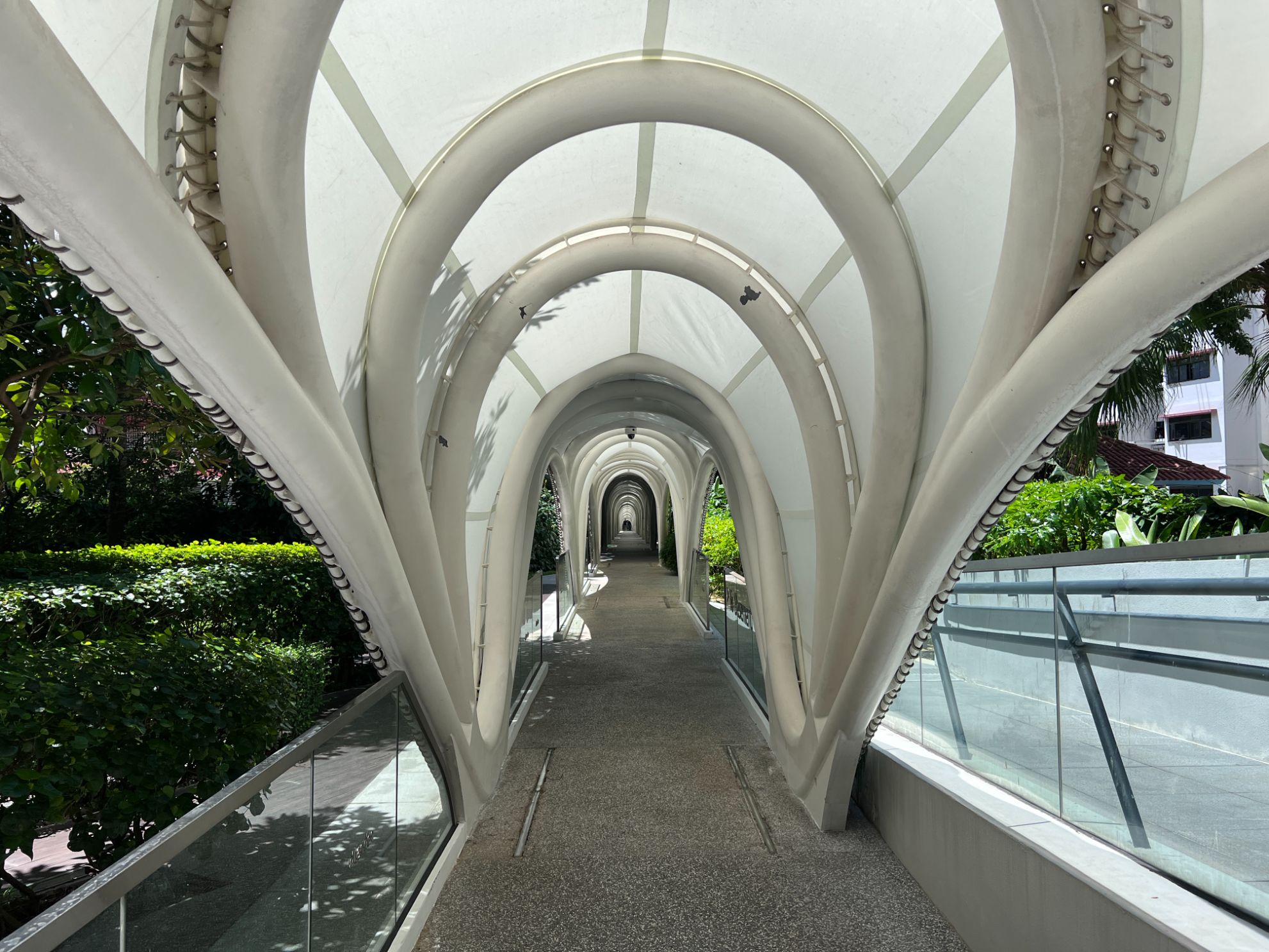 As such, if you're going to take the MRT a lot, she recommends choosing a block nearest to the market side. There's also a sheltered tunnel that will help you to get to the other end, but it's still quite a long walk from there.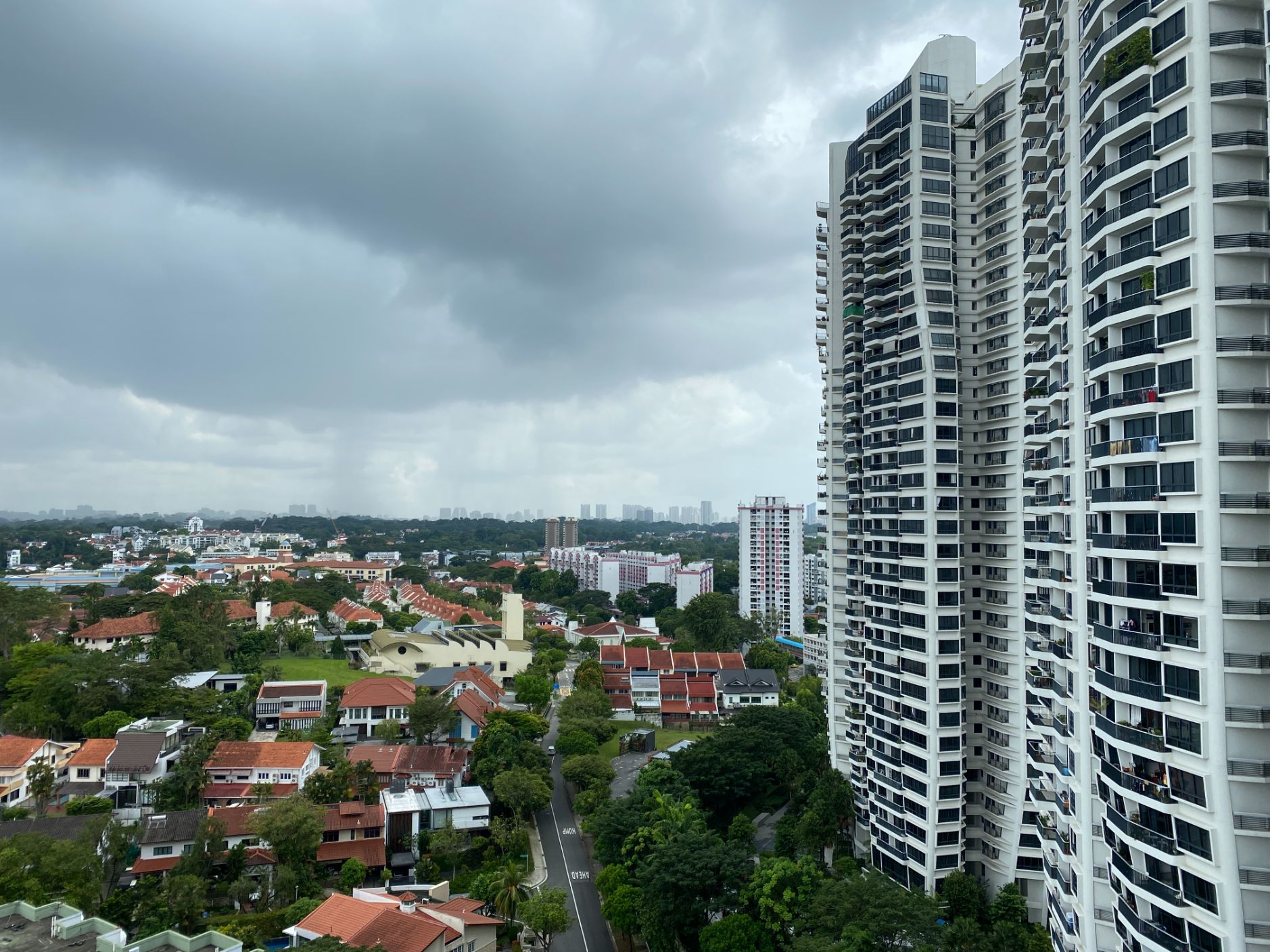 Sandy said that the best blocks are the ones facing the Leedon landed area, as this is where her unit is also facing. Obvious bias aside, you could get a very nice, unblocked view here. Not to mention, it's a landed enclave, so you are likely to be guaranteed such views for a long time. This side of the estate is also quieter, as you won't have to deal with the noise coming from the busy Farrer Road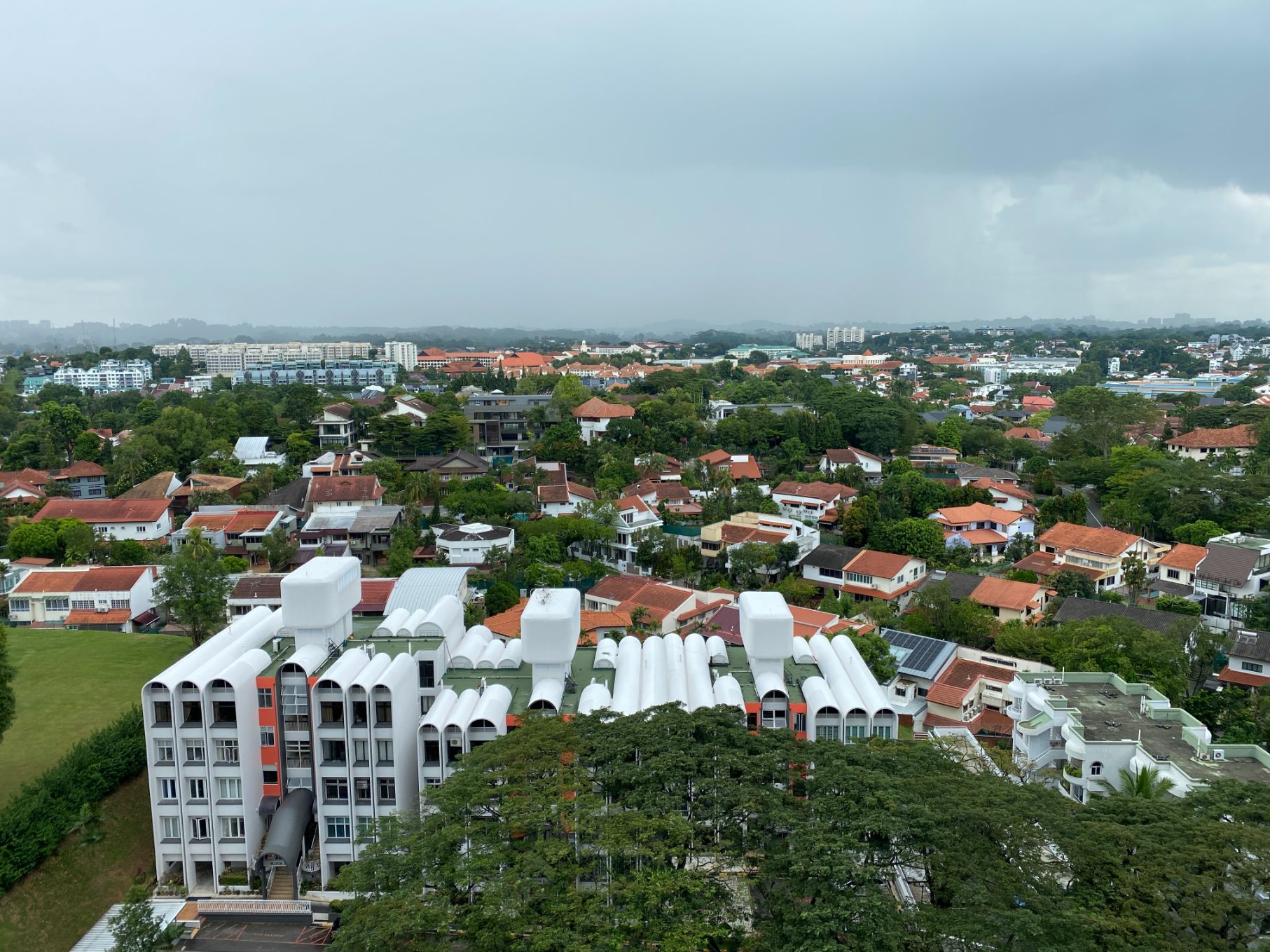 She did also add that because of how spread out the blocks are, even the internal facing blocks are quite good as well. It's an advantage of staying in a place with such a huge piece of land – you don't face the problems of being too close to comfort with your neighbours. "I've been to my friend's place where there are less than 50 units, but your balcony is so close to your neighbours," she shared. "So it may be quieter, but it certainly isn't as private as you might think".
As for getting in and out of the condo, there are actually two entrances available. However, the King's Road entrance is usually crowded during school hours, so it's better to use the other one. In general, though, Farrer Road is very busy. So if you're going to drive home during peak hours, it can be quite a nuisance at times.
Exiting at Leedon Heights can be tough sometimes as the traffic on Farrer Road can be quite fast moving. She said the problem is that the end of the road is on a slope, so it can be hard to see the passing vehicles. So if you aren't as confident a driver, you may want to avoid exiting through here. During peak hours, it can result in a long line of cars waiting to turn out as well. This particular road is shared with landed homes and Leedon Residence, and once Leedon Green is built, Sandy is afraid that this would get worse.
That said for drivers, Sandy shared a quick tip during peak hours in the morning if you're going to drive to Orchard Road.
"You don't have to drive down Farrer to make a U-turn at Serene. Instead, you can drive through the back of Leedon Heights to exit at Cornwall Gardens."
Finally, one lesser-known advantage of D'Leedon is that most of the vehicular paths are located underground at D'Leedon's car park. As such, it's relatively safer for kids to roam around without adults having to worry too much about passing traffic.
Staying At D'Leedon
D'Leedon offers Sandy and her family a number of reasons why it's worth staying there. Some of them are experiences she treasured, especially during the challenging times of the pandemic.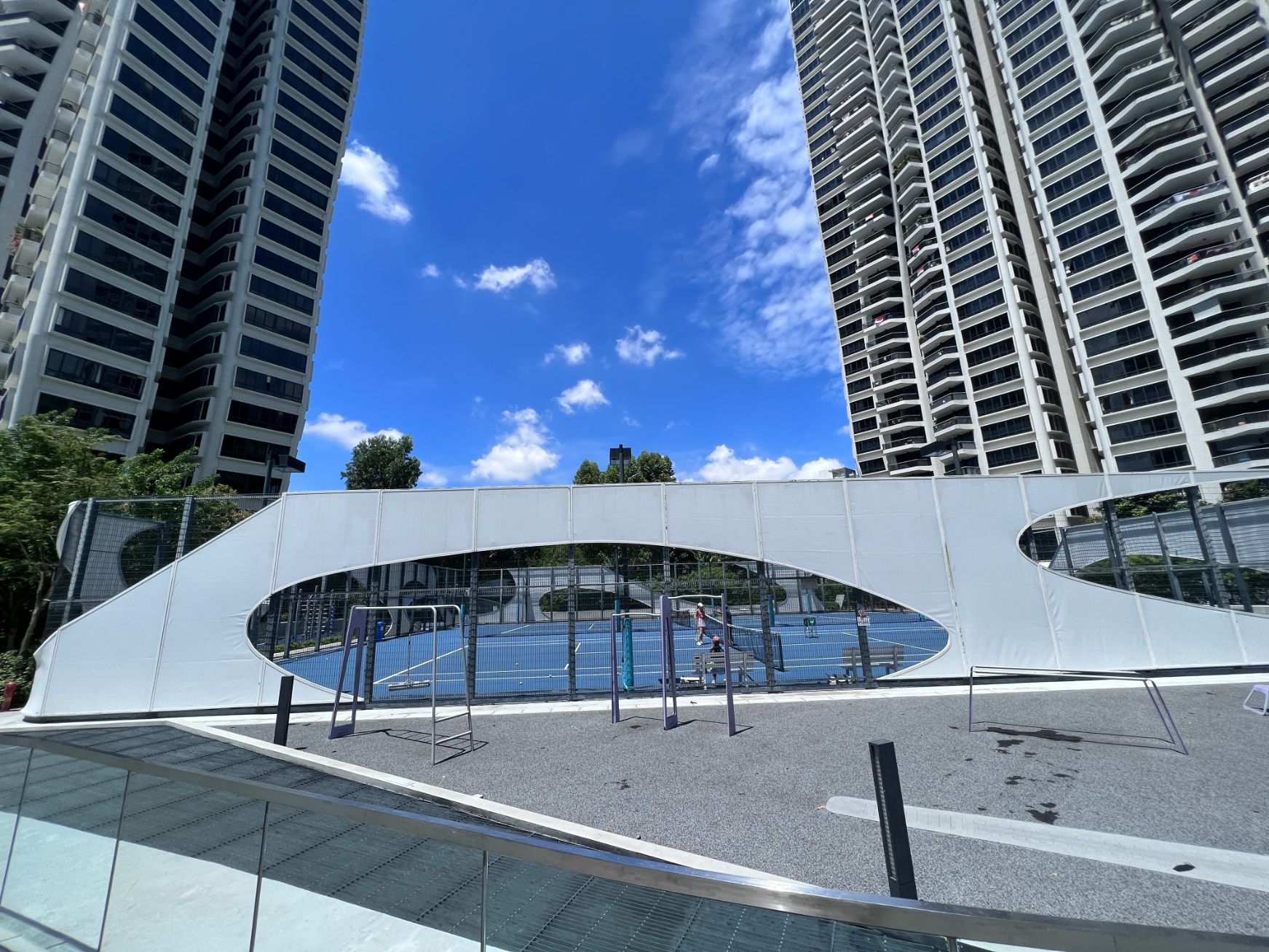 "During COVID and the lockdown, staying at D'Leedon was a huge bonus as staying at home all day can be a drag," she recalled. "Having such big grounds to walk around was a luxury, and it was a good respite every day after working at home the whole day."
She said it's like having country club facilities at their doorstep. There's a basketball court, tennis court, KTV rooms, billiard rooms, and even a mini race track.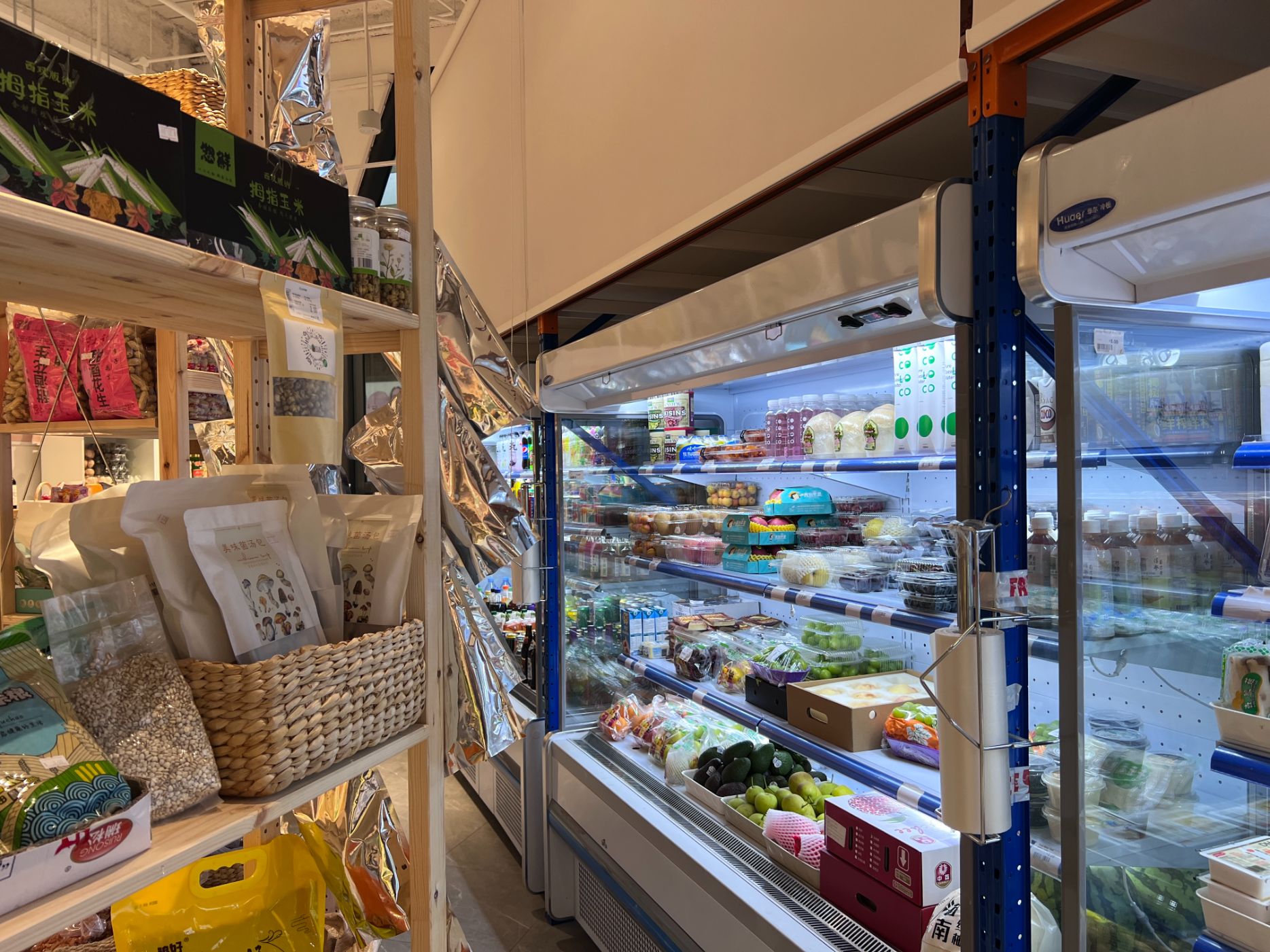 "I do really like that there's not one but 2 mini-marts downstairs. It's been a lifesaver for us when we run out of certain items at home." She was certain they wouldn't have this same convenience somewhere else. (And from the pictures shown, it certainly doesn't look like it sells the usual run-of-the-mill items either).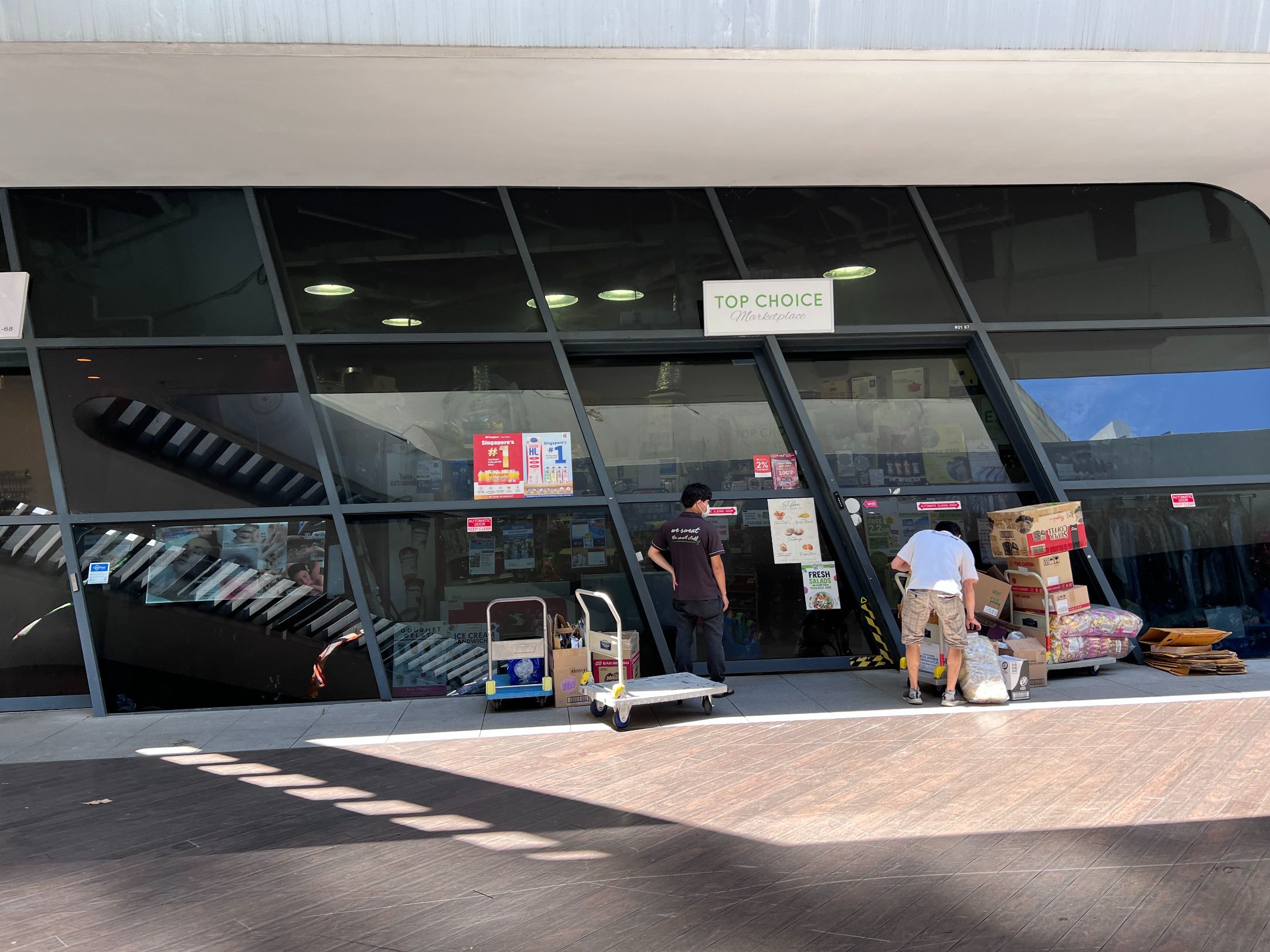 It's also an underrated convenience for them to have food available immediately downstairs. While the selection is not exhaustive, it's better than other condos as most don't even have cafes. And on days you don't feel like cooking or ordering from Grab, it can be a much bigger convenience than you might think. "We also have Farrer market just next door, although there aren't many stalls it's good to have when you want something cheaper", she added.
We asked Sandy how long they planned to stay at D'Leedon, and she quickly replied that they would continue to do so for the foreseeable future. "My family and I are quite happy with life here."
Interested to feature your review of your HDB or condo here? Fill in our form and we'll be in touch.