Living In
Inside An Architect's Own Peaceful Reimagination Of An HDB Home
3
min read
In this week's episode, we explore a 1,200 square feet, five-room BTO flat nestled in the tranquil neighbourhood of Bedok. Kelvin, a registered architect and founder of WarchK Architects, skillfully crafted this home as a haven of serenity and relaxation, perfect for unwinding after a long day at work.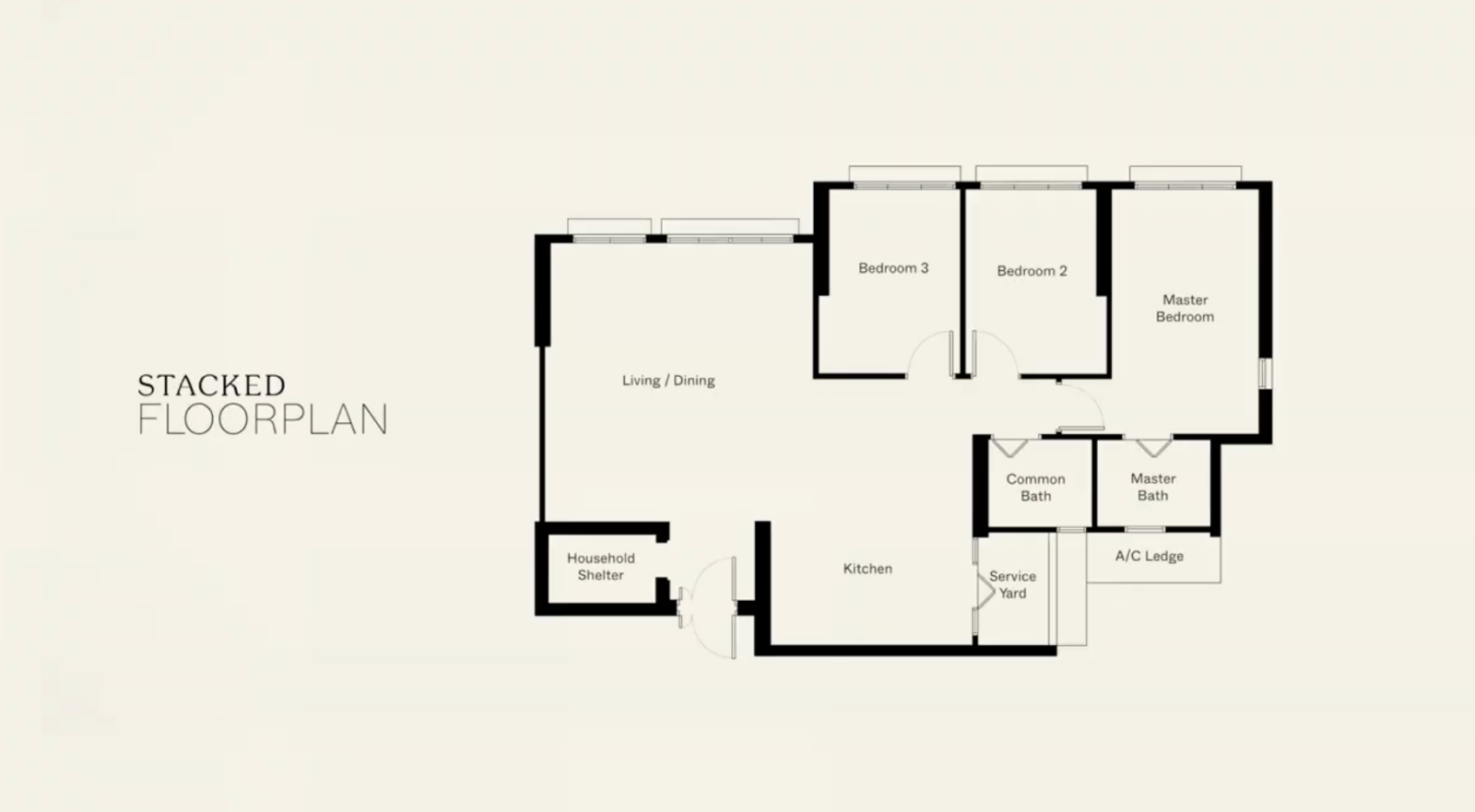 If you'd like to work with Kelvin from WarchK Architects, visit the link here.
As you step into the foyer, you're greeted by the inviting ambiance of timber wall panels and a lowered false ceiling. This thoughtful transition area welcomes you warmly, preparing you for the calming experience that awaits within.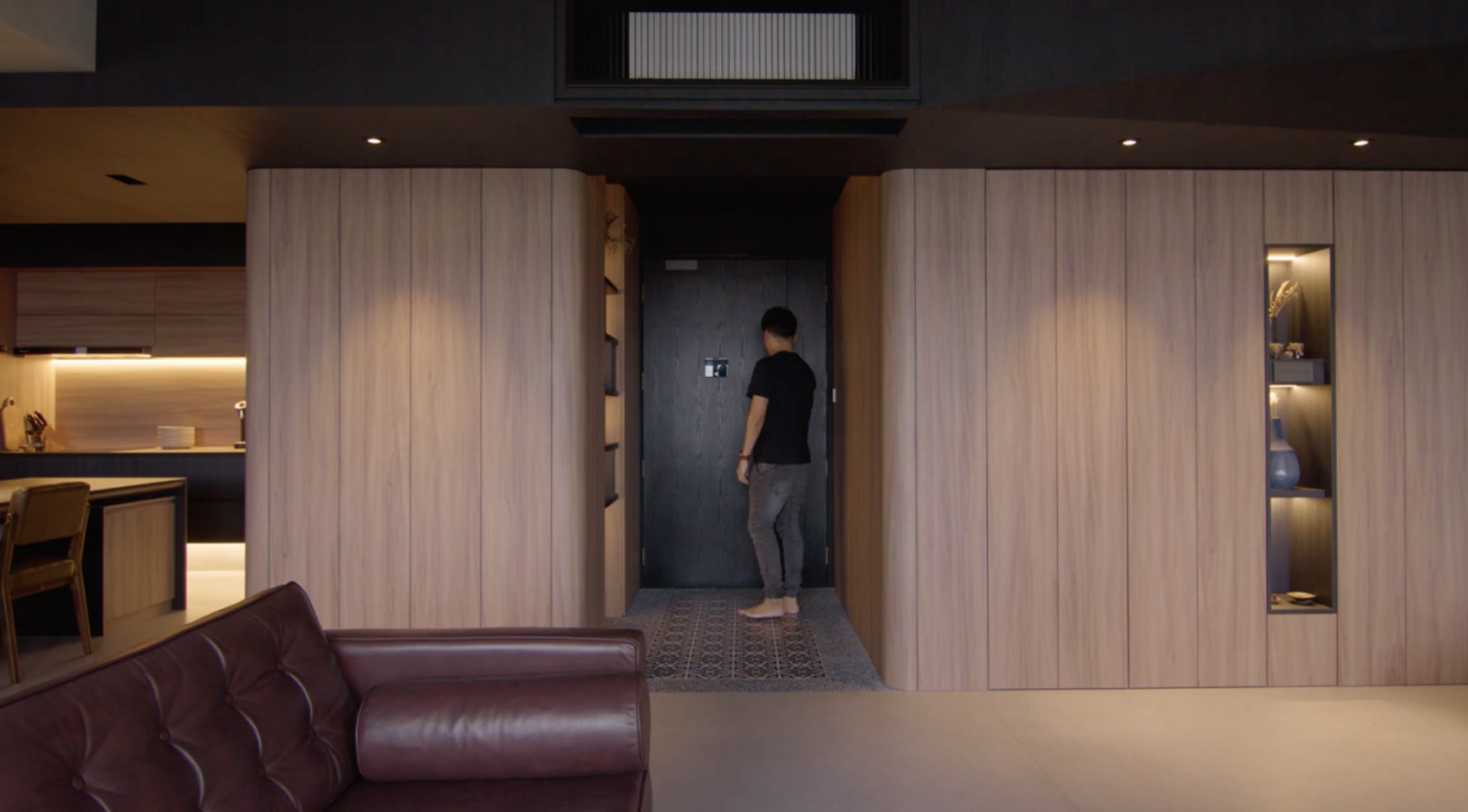 The living room is a captivating space that showcases a panoramic view of the surroundings. To magnify the sense of openness, the walls are adorned with mirrors, seemingly extending the space into infinity. The strategic placement of low-sitting furniture further accentuates the room's airy feel.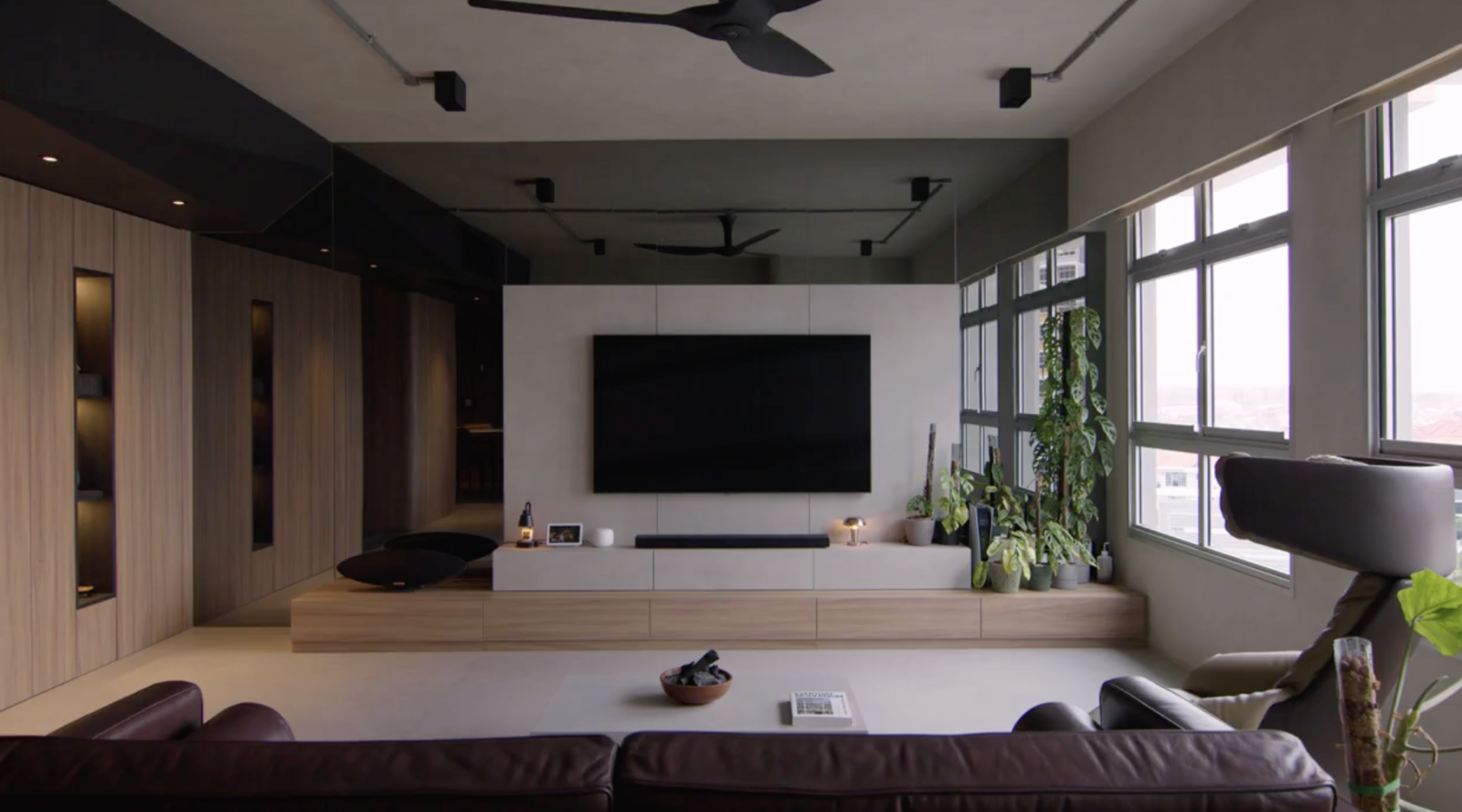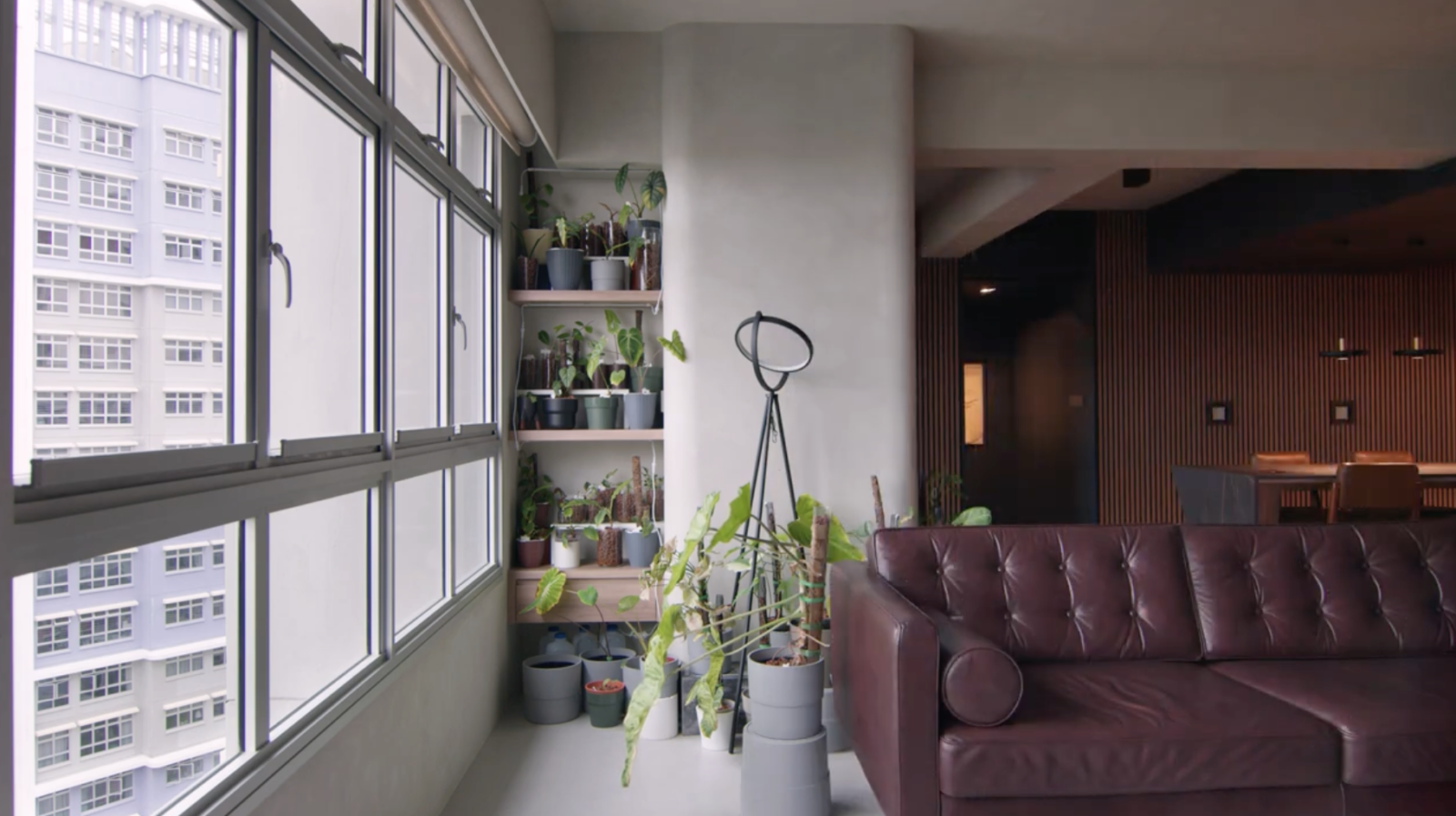 Moving seamlessly from the living area, you'll find the heart of the home – the dining room. Anchored by a 2.8-meter long dining island, this space unites all the different areas. The fluted panels alongside the island add a touch of elegance, concealing the yard with an artistic flourish.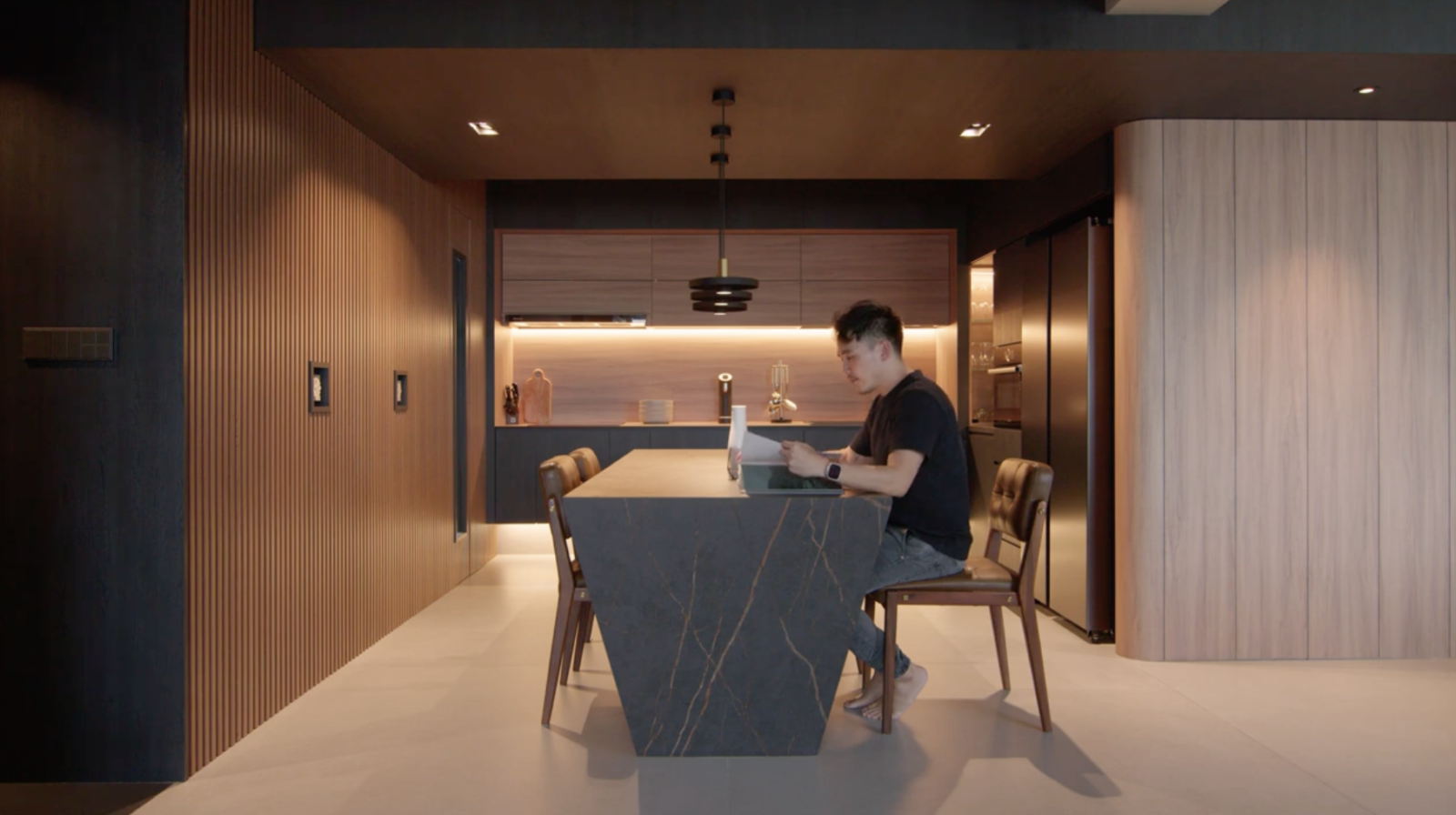 Efficiency and organization are central to the design, evident in the incorporation of storage cabinets throughout the home. The kitchen embodies these principles, featuring a sleek countertop and backsplash finished in the same laminate, creating a harmonious visual appeal. A subtle strip of light under the counter enhances the kitchen's modern allure.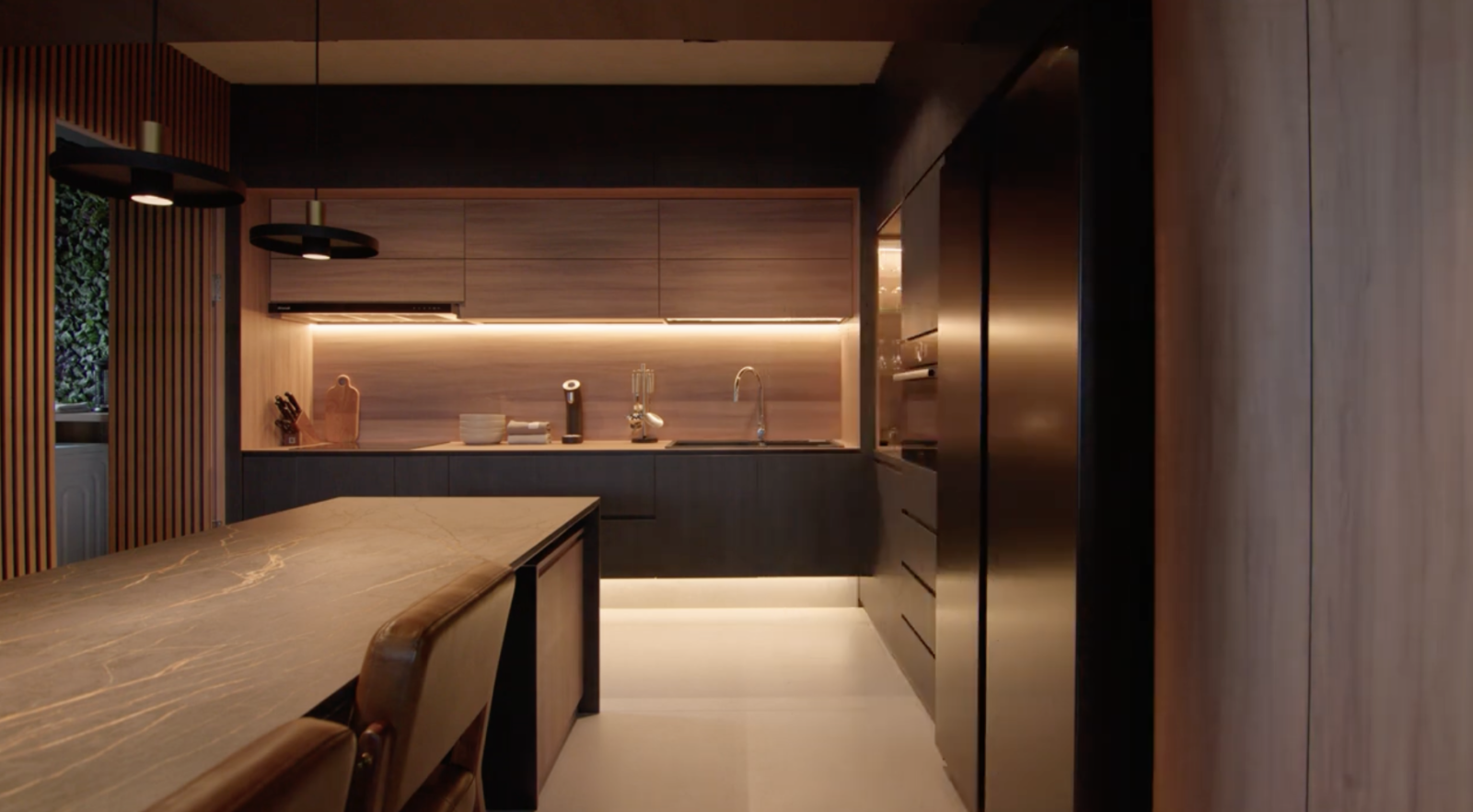 A versatile study room, doubling as a guest room, impresses with its timber portal framing a picturesque view from the dining area. This multifunctional space effortlessly adapts to the homeowners' needs.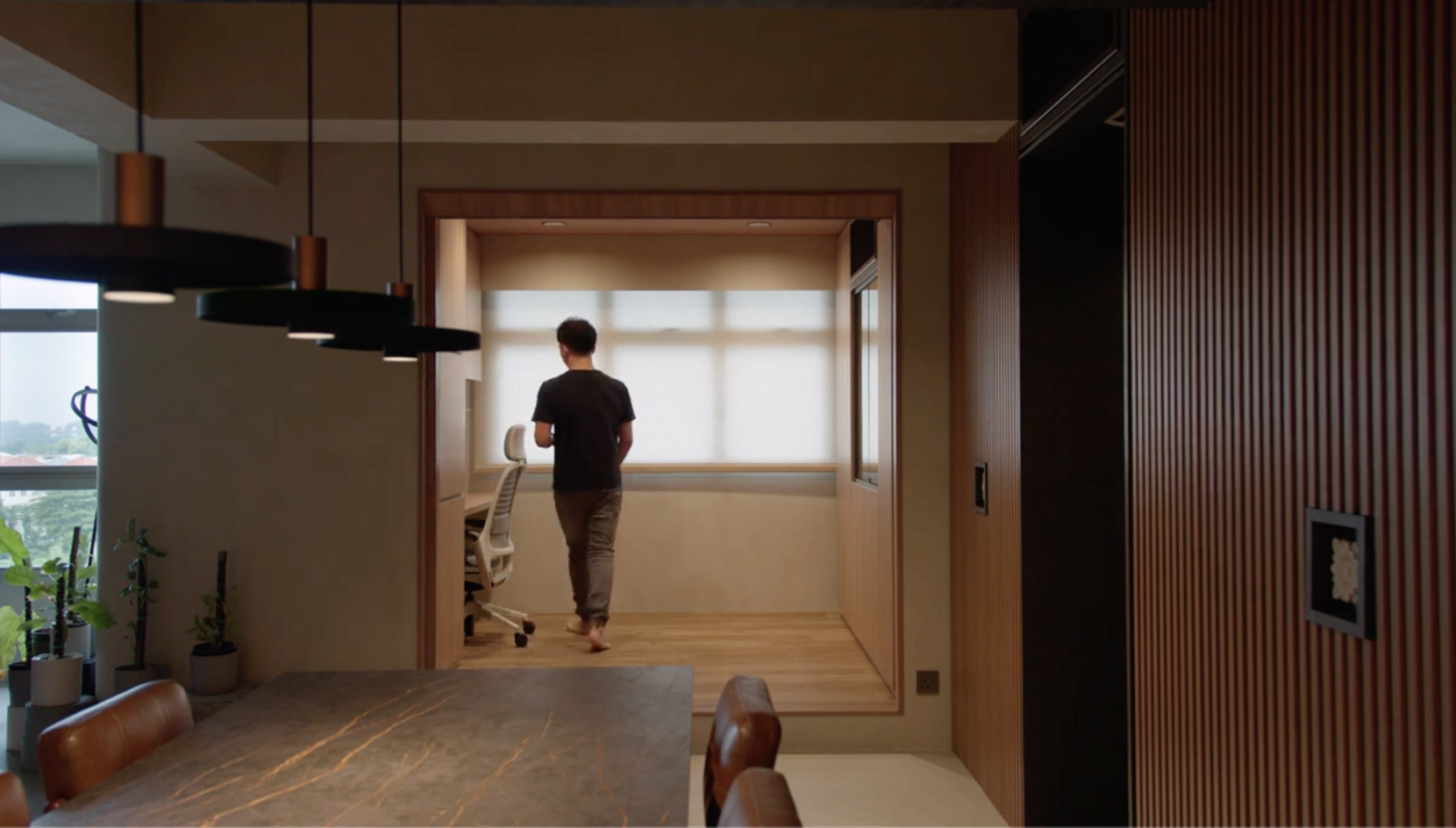 Retreating to the bedrooms and bathrooms offers an intimate experience. Each space is accessible through a blackout portal, emphasizing the desire for privacy and tranquility.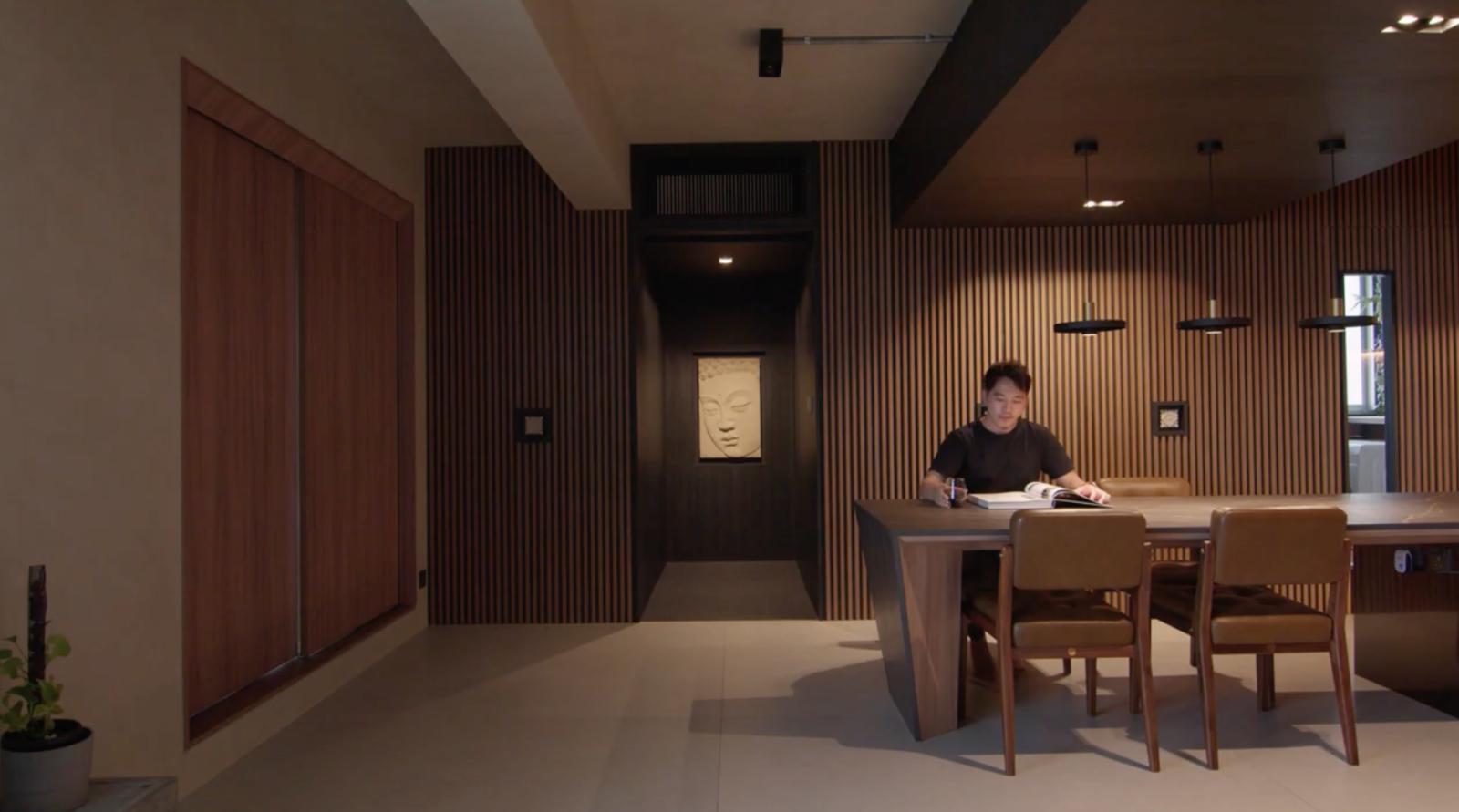 The master bathroom, boasting large timber-look tiles, emanates warmth and coziness.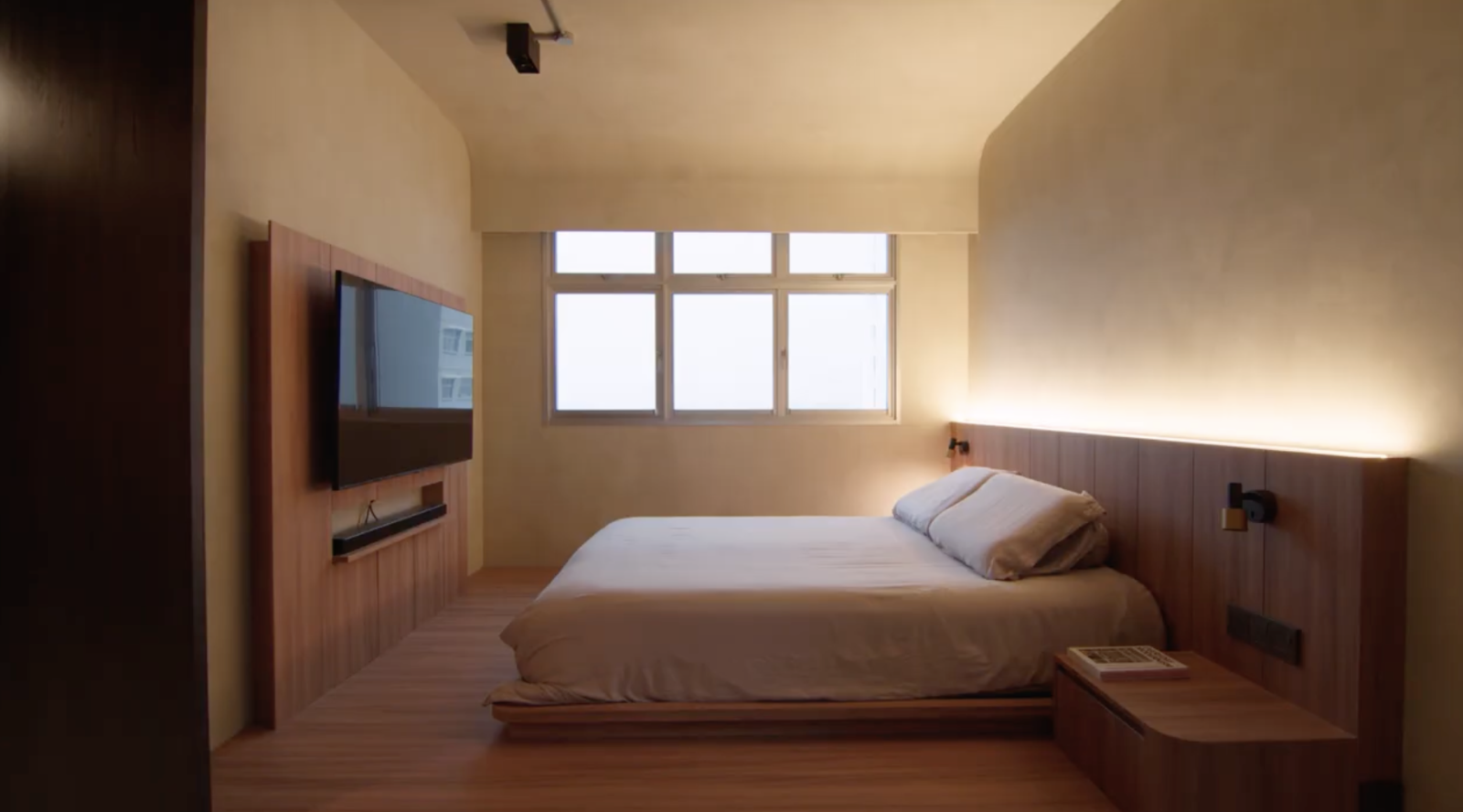 Throughout the home, a refined color palette of black, brown, and grey sets the stage for an atmosphere of tranquility and unity. These thoughtful choices create a harmonious and peaceful environment that resonates with the homeowners' senses.
Living in this thoughtfully curated space for over a year, the homeowners find themselves enamored with its enduring charm. The seamless blend of colors and materials has resulted in a timeless design that brings joy and contentment to their daily lives.
Special thanks to the Architect and homeowner Kelvin for opening up their home to us. If you'd like to get connected to him for the design of your own home, you can reach out to him via this link. Receive a $500 Stacked Store credit upon successful sign-up and completion of the project.