Living In

Inside A Designer's Home With Vintage & Mid-Century Influences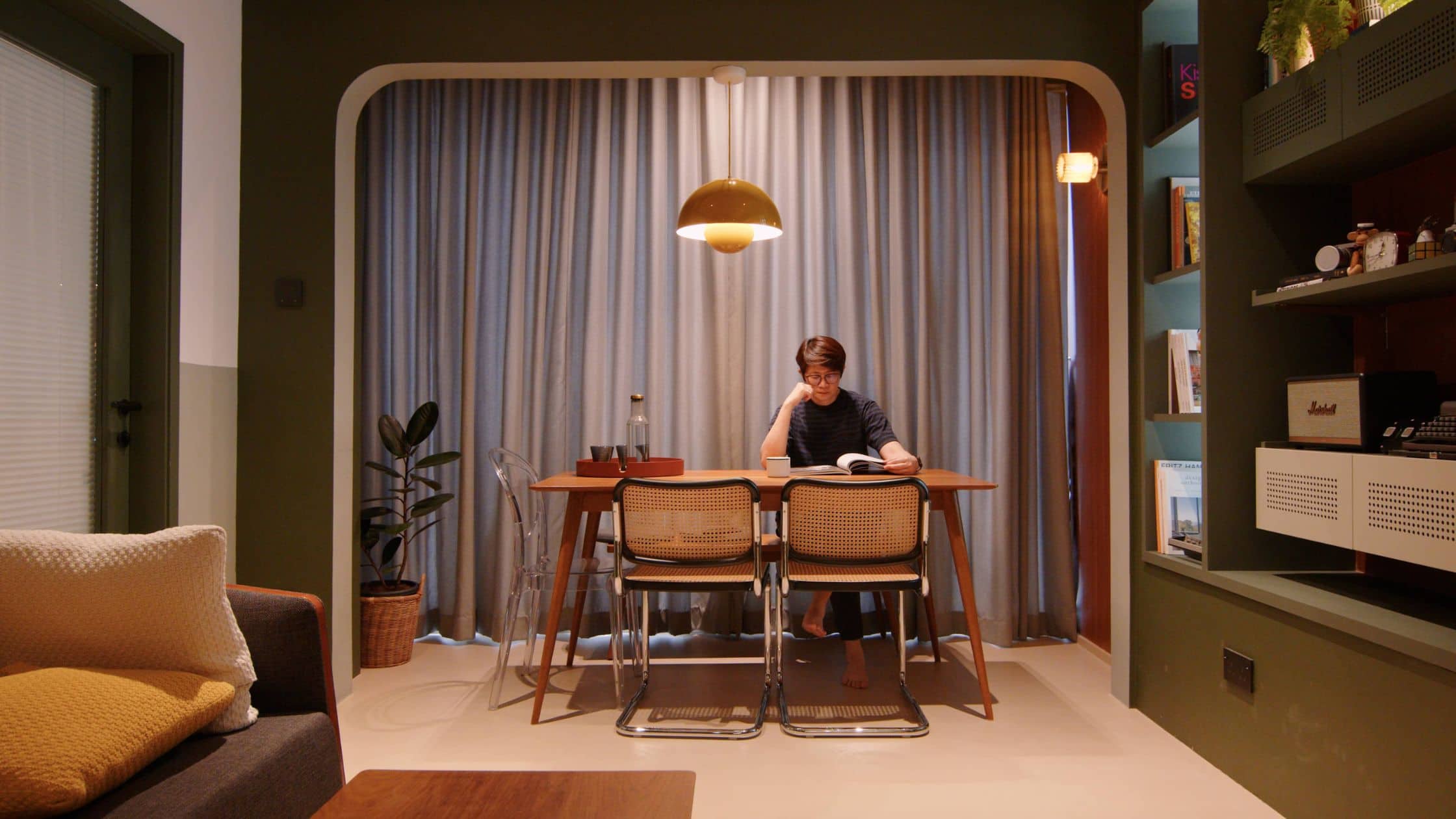 2
min read
Special thanks to Jo from GRUFF for showcasing her home. If you'd like to get connected to her for the design of your own home, you can reach out to her via this link. Successful projects get a $500 Stacked Store voucher!
This week, we visit Jo's beautifully renovated 2 bedroom condo in Joo Chiat. Jo, an interior designer, transformed her 861 square feet home into a stunning space in a mid-century modern style. As soon as you step into the condo, you'll notice the micro cement floor that makes the space feel more seamless and spacious. The main colour theme of the condo is green, which happens to be Jo's favourite colour. You'll see this colour throughout the space, including the half-coloured painted walls.
One unique feature of the living room is the bay window that Jo converted into a TV display console. She used a fluted glass panel to allow natural light to still come in, making the space brighter and more inviting. The balcony was then transformed into a dining area with the hanging &Tradition flowerpot lamp becoming the focal point of the living room. Jo created an archway above the balcony to soften the look of the space and extended the curtains all the way up to make the space feel taller and more spacious.
In the kitchen, large format tiles were used to reduce grouting, and a nifty pull-out countertop space was added to maximise functionality. The common bathroom features a cleaner look with unmatching mosaic tiles and micro cement for the shower area. In the master bedroom, Jo built a platform to create more storage space and tiled up an awkward column to make it a main feature of the room. The master bathroom has a completely different look with subway tiles covering half of the space.