Insider Tour
Inside A Bachelor's Restful Mid-Century Modern Home With A Garden Balcony
3
min read
In this week's episode, we tour a spacious four-bedroom unit at The Sea View.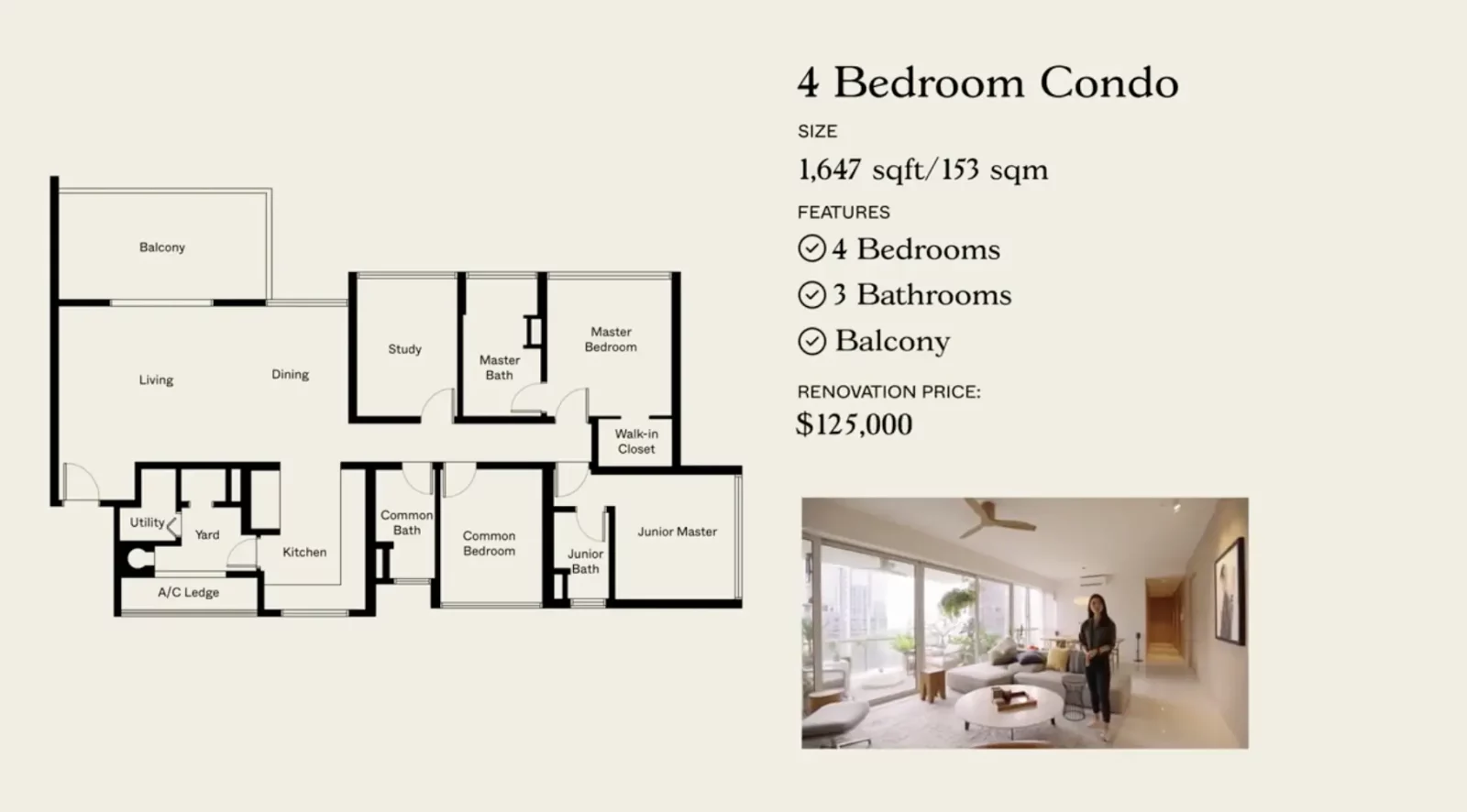 Prior to relocating to Singapore, the homeowner resided in a New Jersey townhouse in the US, distinguished by its beautiful rustic exterior and well-curated interior, filled with classic mid-century pieces. 
Many of these timeless furnishings have found their place in his current abode. Together with his interior design expertise, he was able to lay the foundation for a captivating Japandi fusion we'll see today.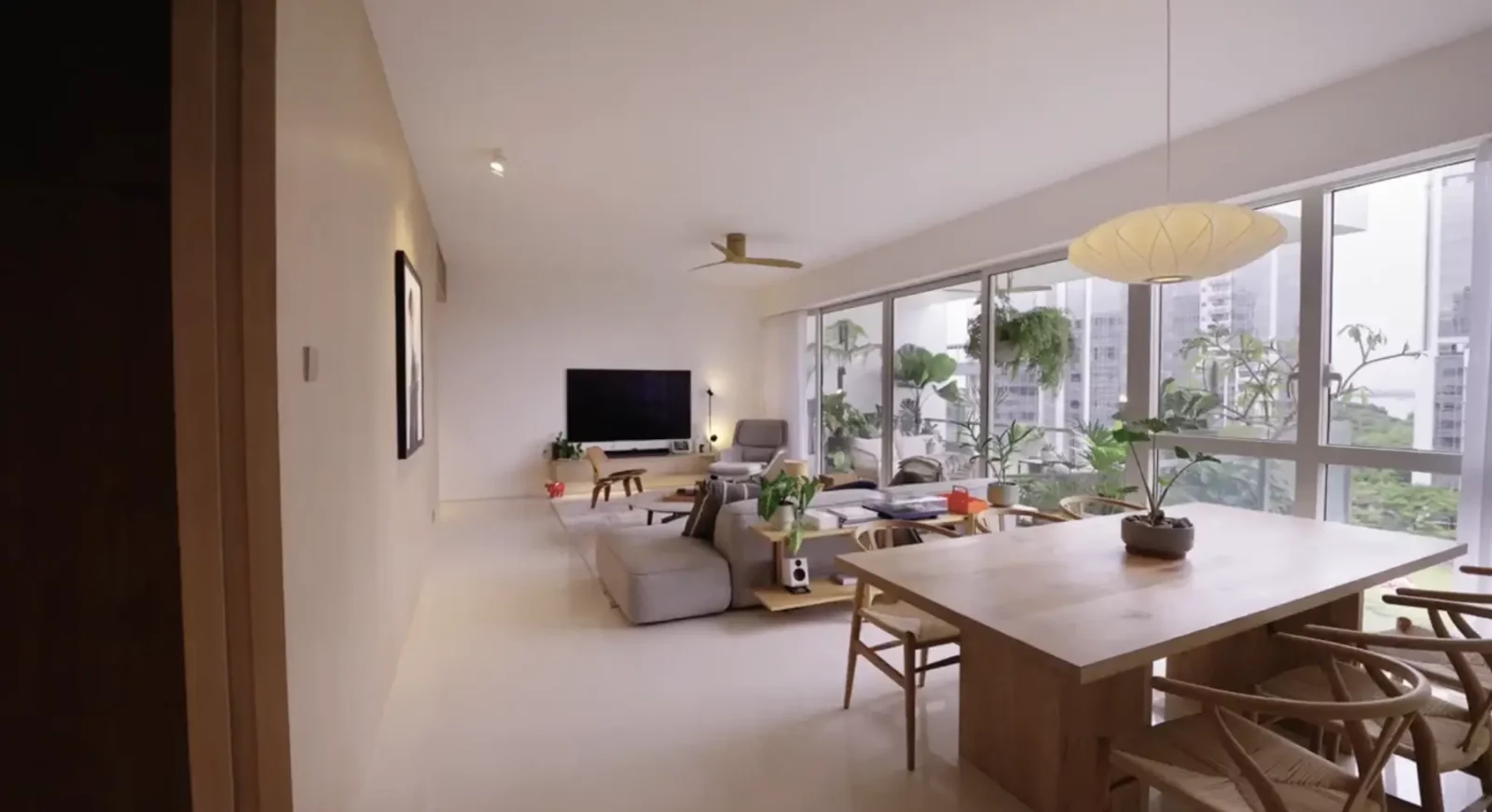 As we step inside, the entryway is adorned with drop wood paneling that brings an element of intimacy and warmth.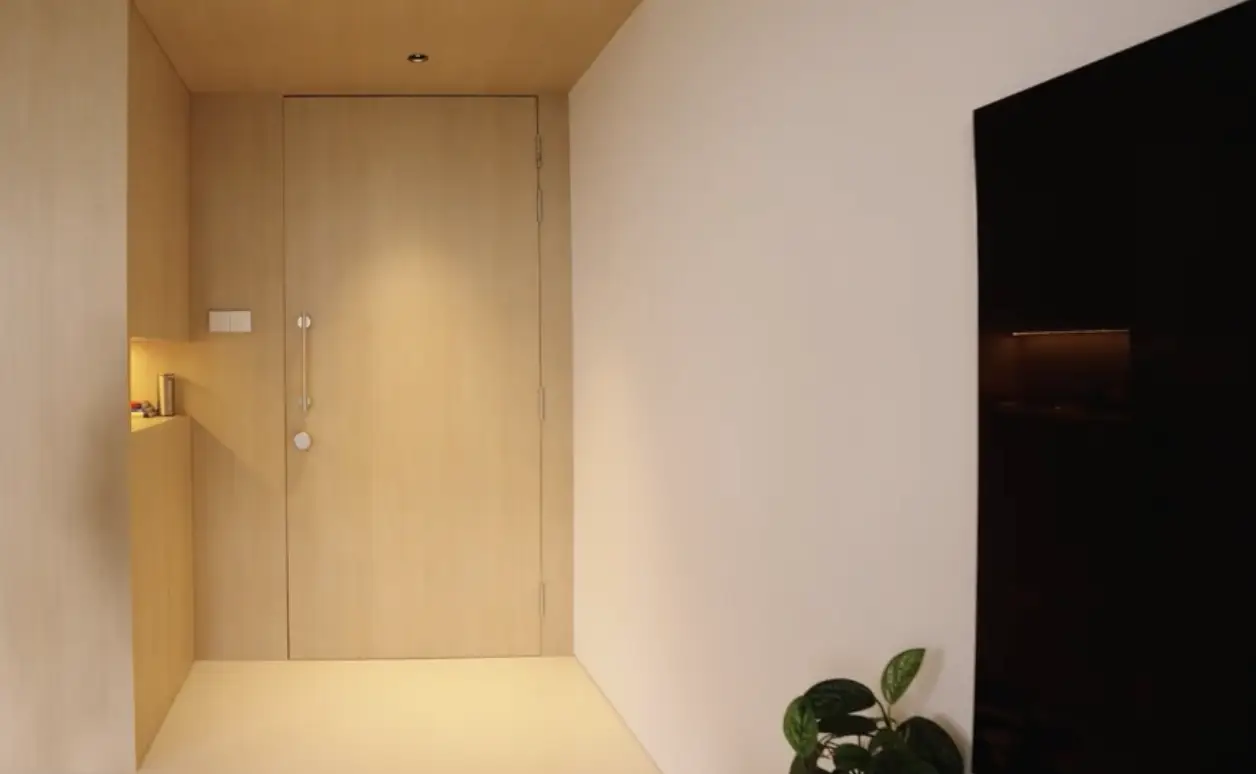 The space harmoniously merges into the living room, revealing an array of the aforementioned mid-century furniture pieces. The neutral, earthy color palette amplifies the coziness, complemented by the soft ambient lighting.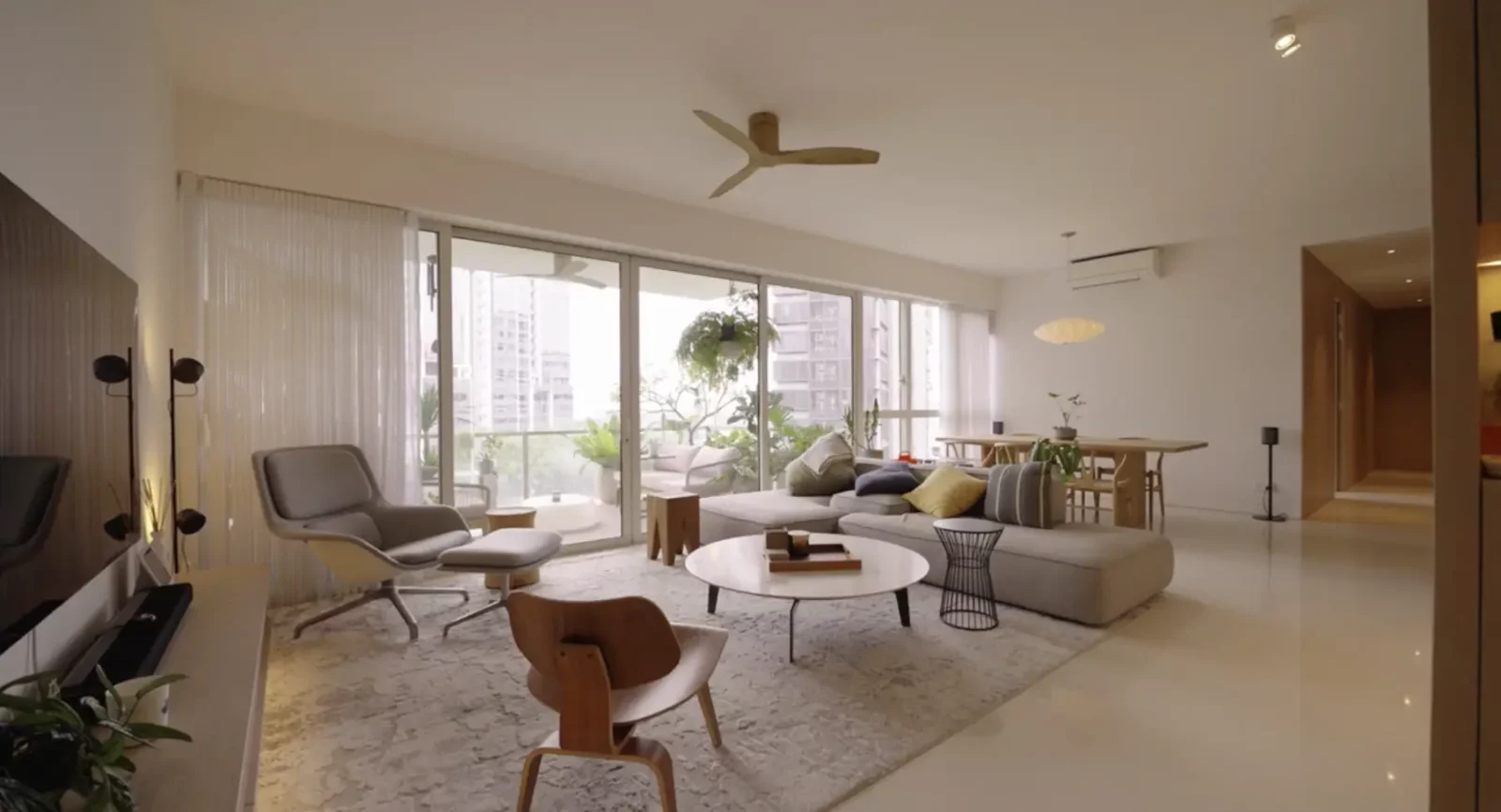 Transitioning outdoors, the balcony has been transformed into an inviting oasis, enveloped by flourishing greenery and fairy lights. It features an inviting lounge set, with a view of the lush greenery below.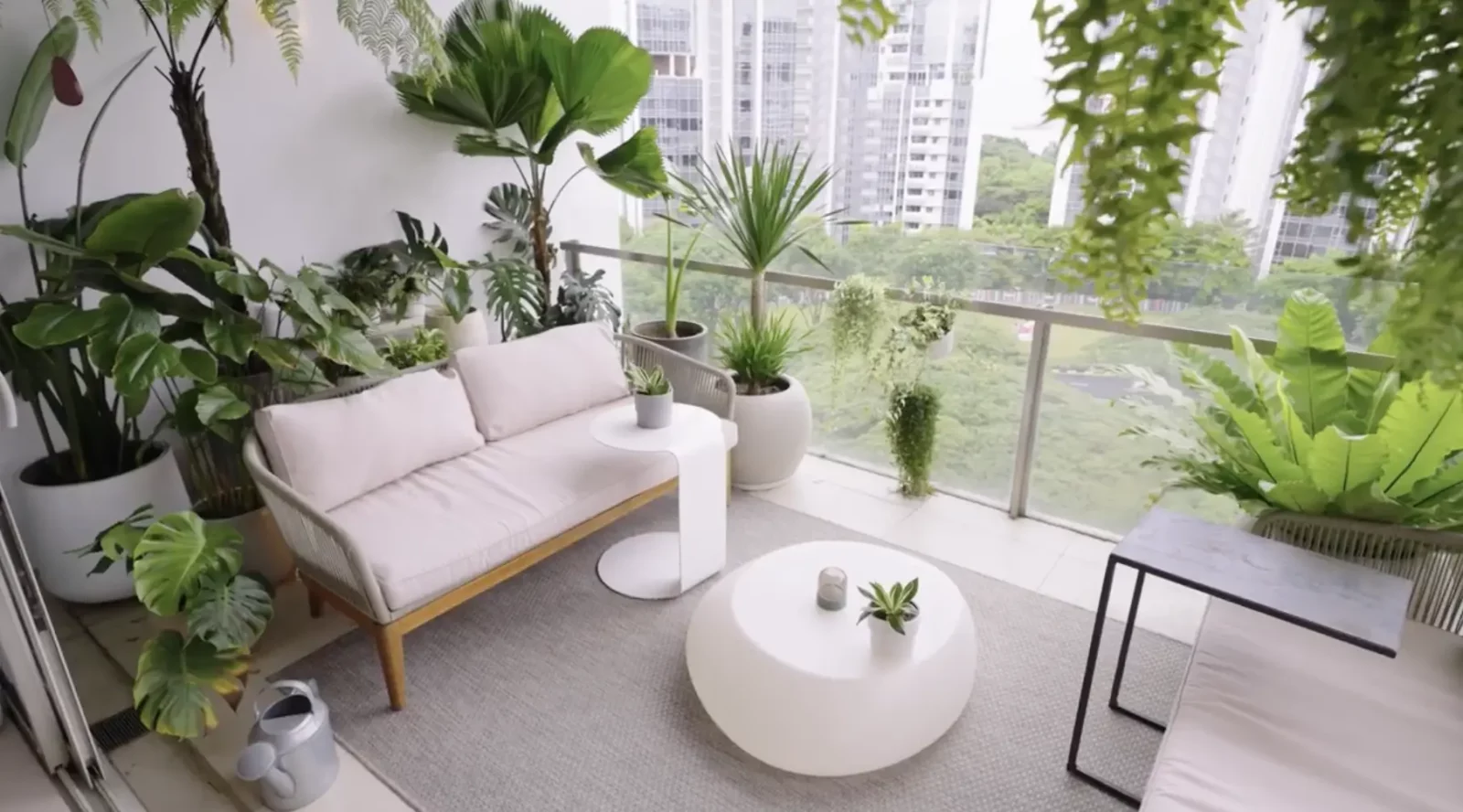 As we venture back indoors, the living room highlights long extended light wood paneling that subtly marries the home's themes. A story of the unintentional Japandi themes that evolved, this paneling was initially meant to complement the white flooring, unexpectedly infusing an oriental touch into the house – which the owner fully embraced.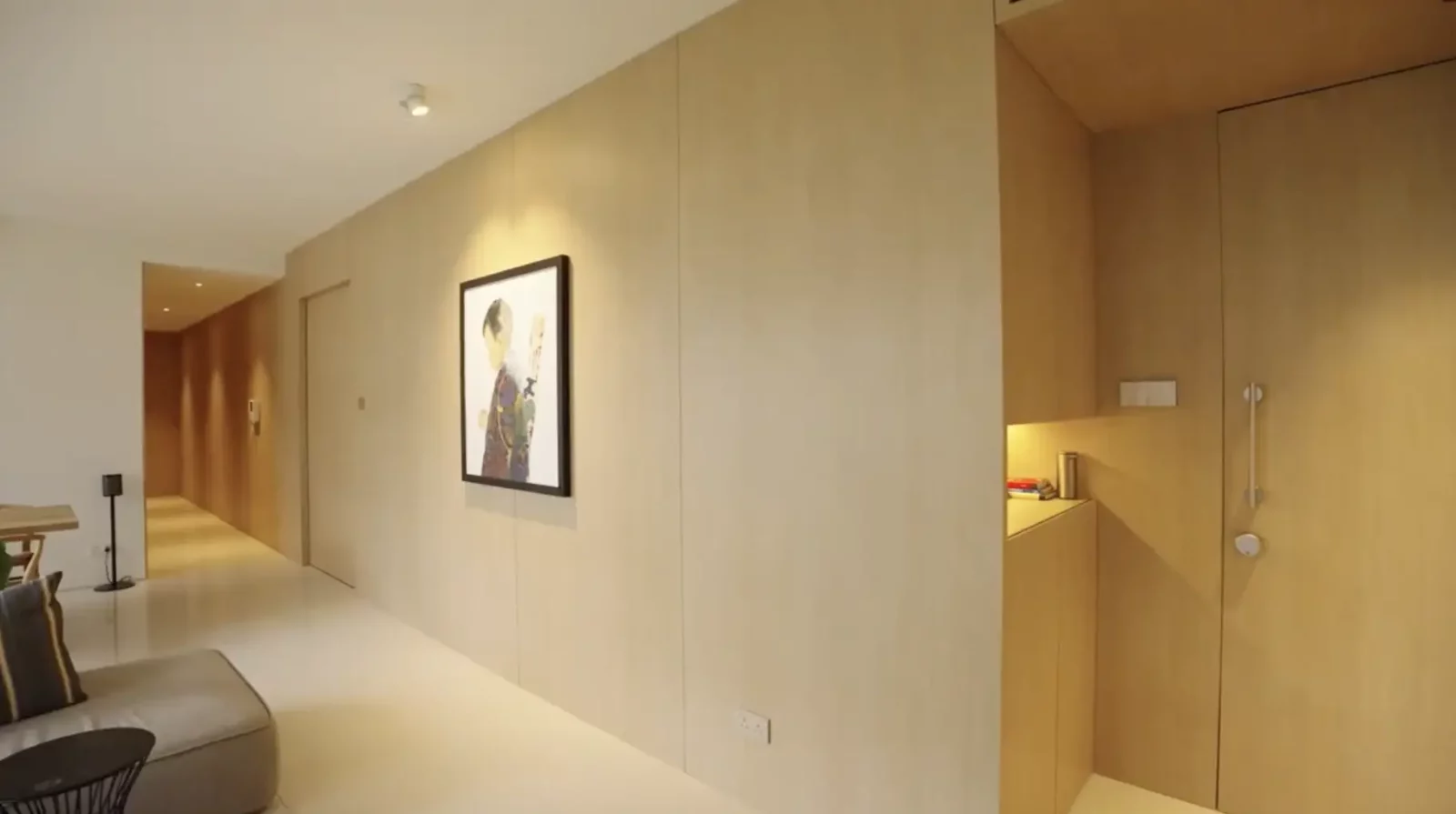 The dining space, elegantly separated by a low wood console, exudes simplicity. Designed in a unified wood palette, the designer pendant lamp casts a soft glow, while vast windows treat diners to a panoramic vista of the serene green surroundings.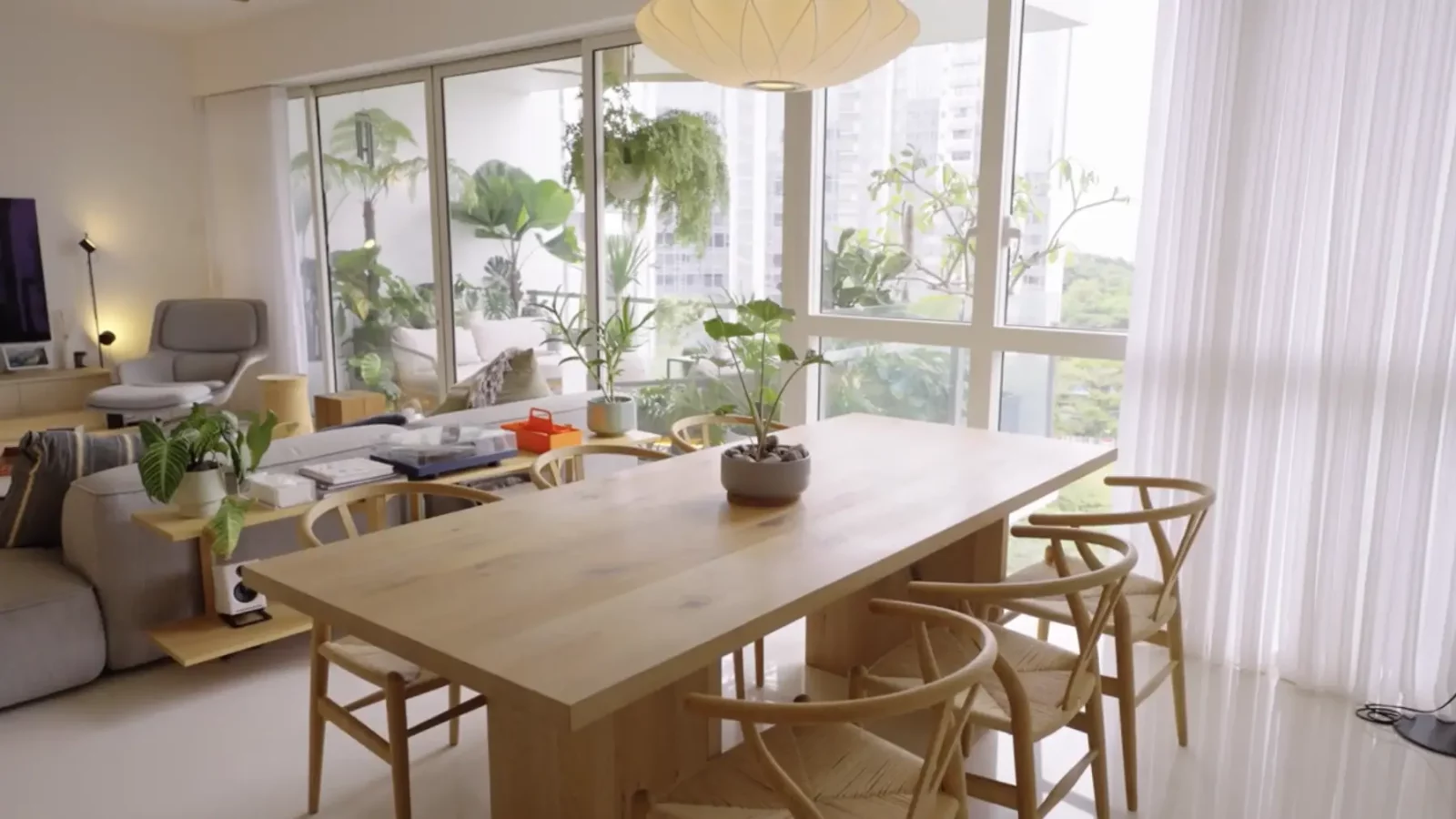 Adjacent to the dining area, a U-shaped kitchen (smartly concealed when desired), features terrazzo flooring and deeper woody tones. The integration of various wooden panels helps conceal counters on the side, while seamlessly transitioning between spaces.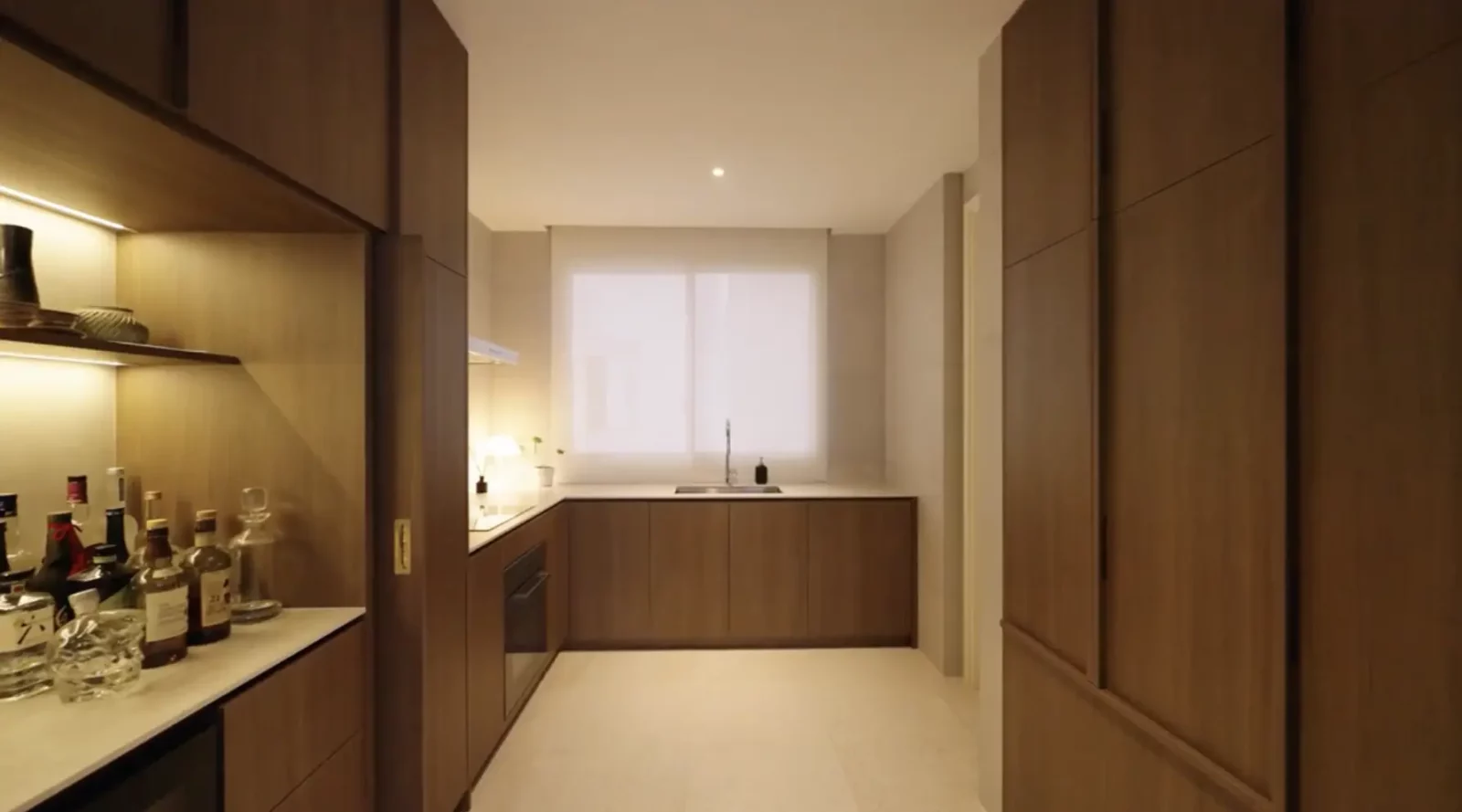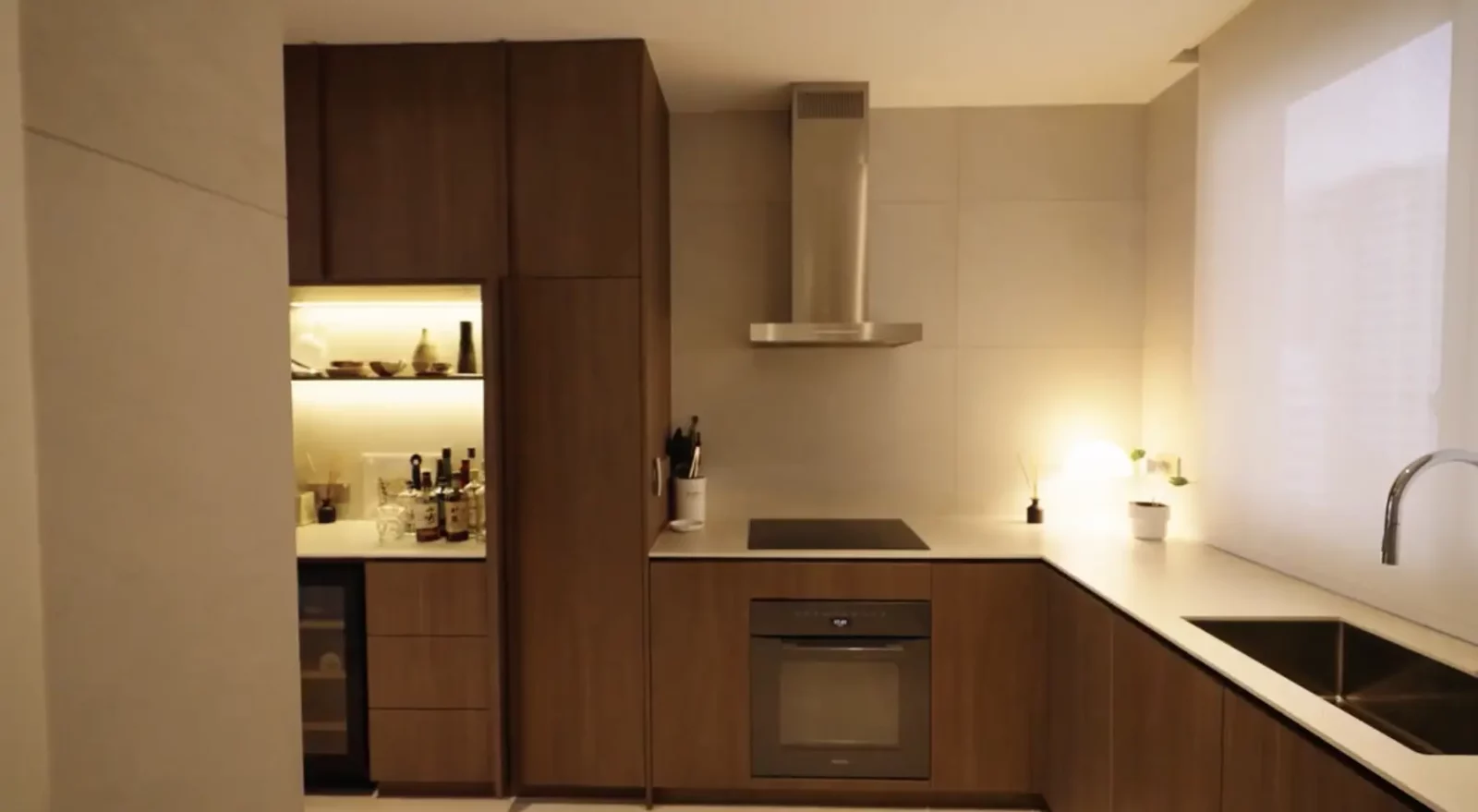 The tour leads us to the bedrooms, where concealed doors blend with wood paneling to create a flowing corridor. The first bedroom (transformed into a study), bears witness to the homeowner's mid-century treasures, doubling up as a space for music and reflection.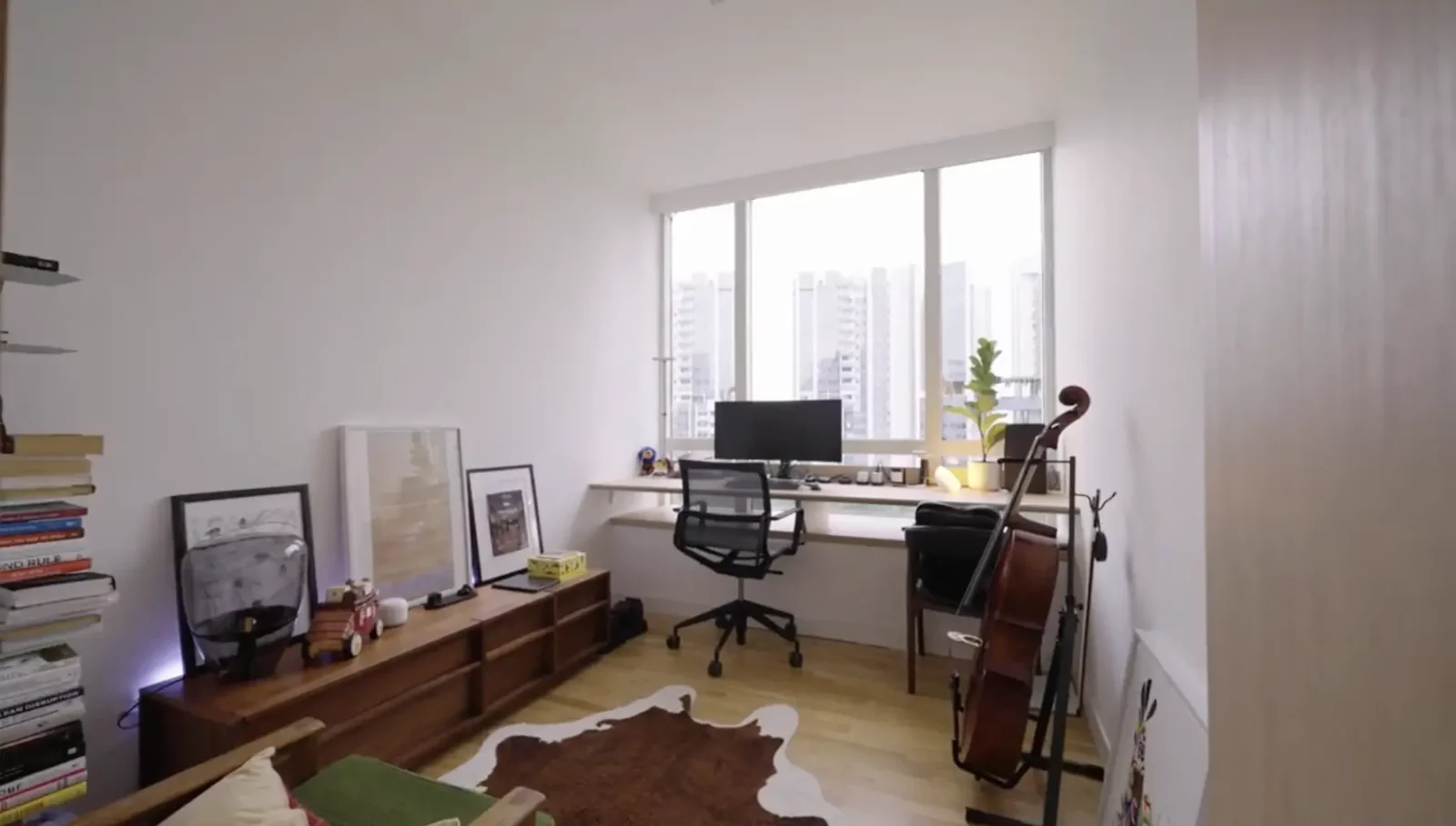 The second bedroom, designed as a guest retreat, fits a queen-sized bed, showcasing the practical approach adopted for flexible modifications.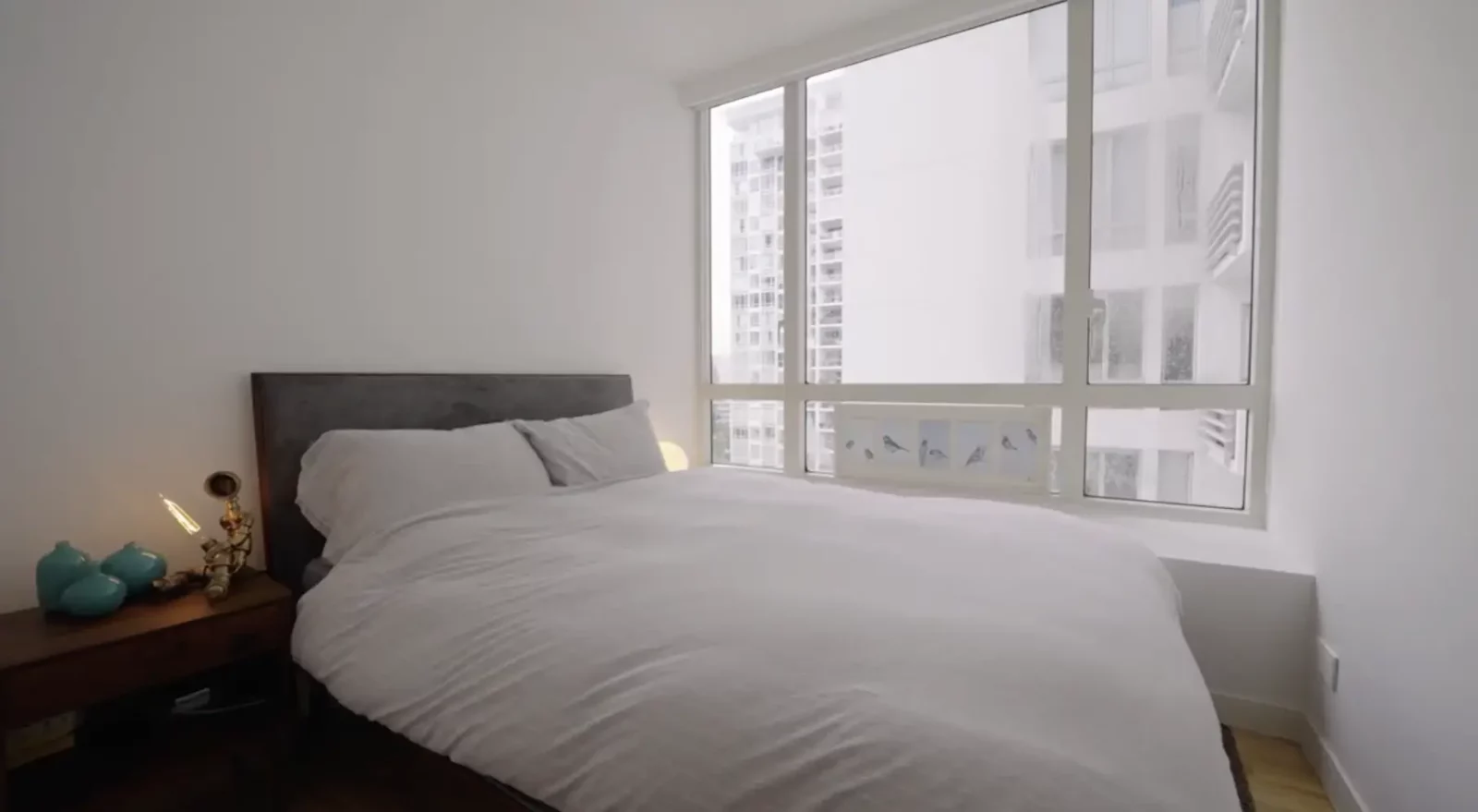 Adjacent lies the junior master, also serving as a guest room. Again, it is furnished with simple, yet tasteful furniture.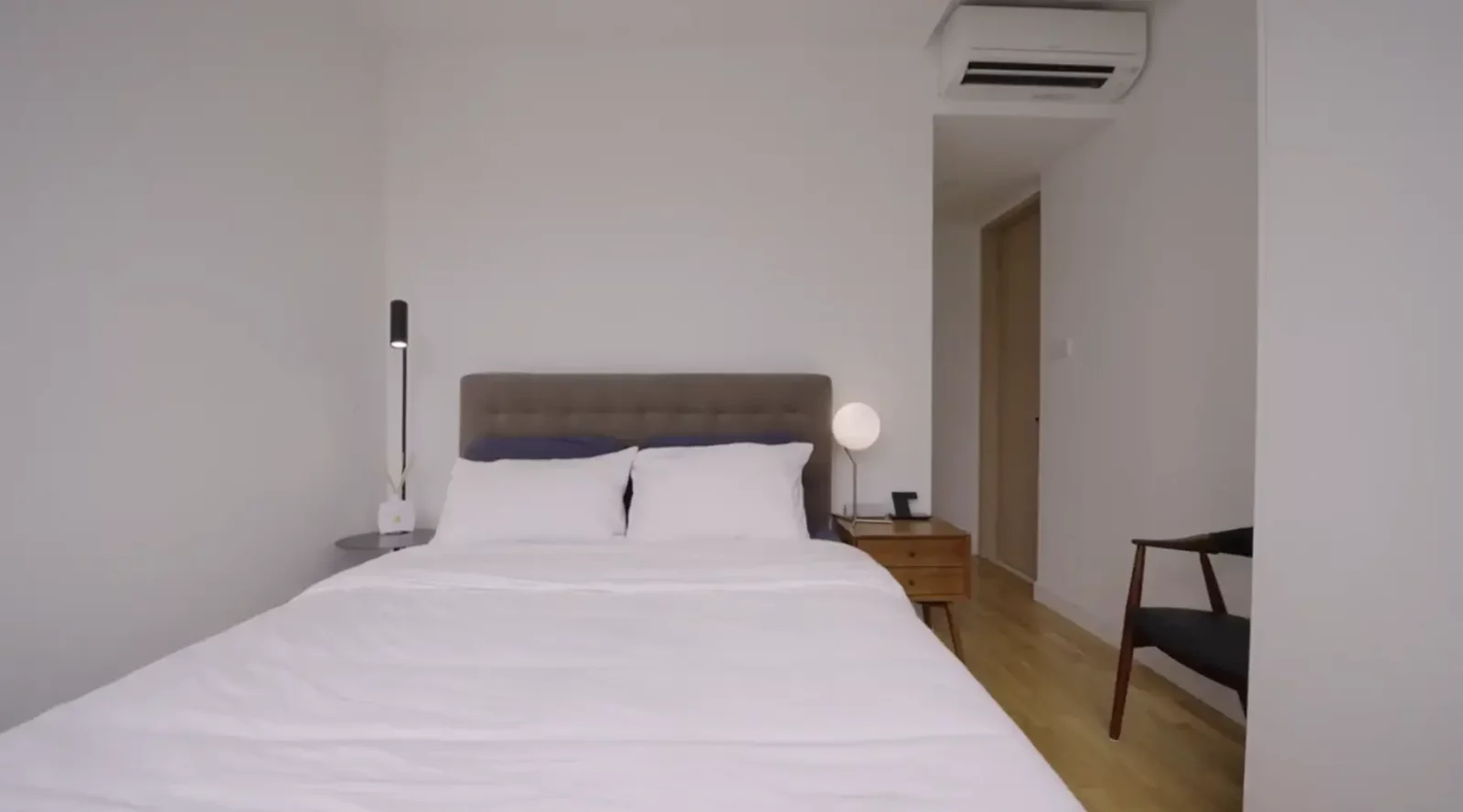 Finally, the master bedroom embodies comfort, characterized by a window settee and a comfy king-sized bed – all topped up with a soothing color palette.
A walk-in wardrobe has also been carved out into the side, providing adaptable storage solutions for its user.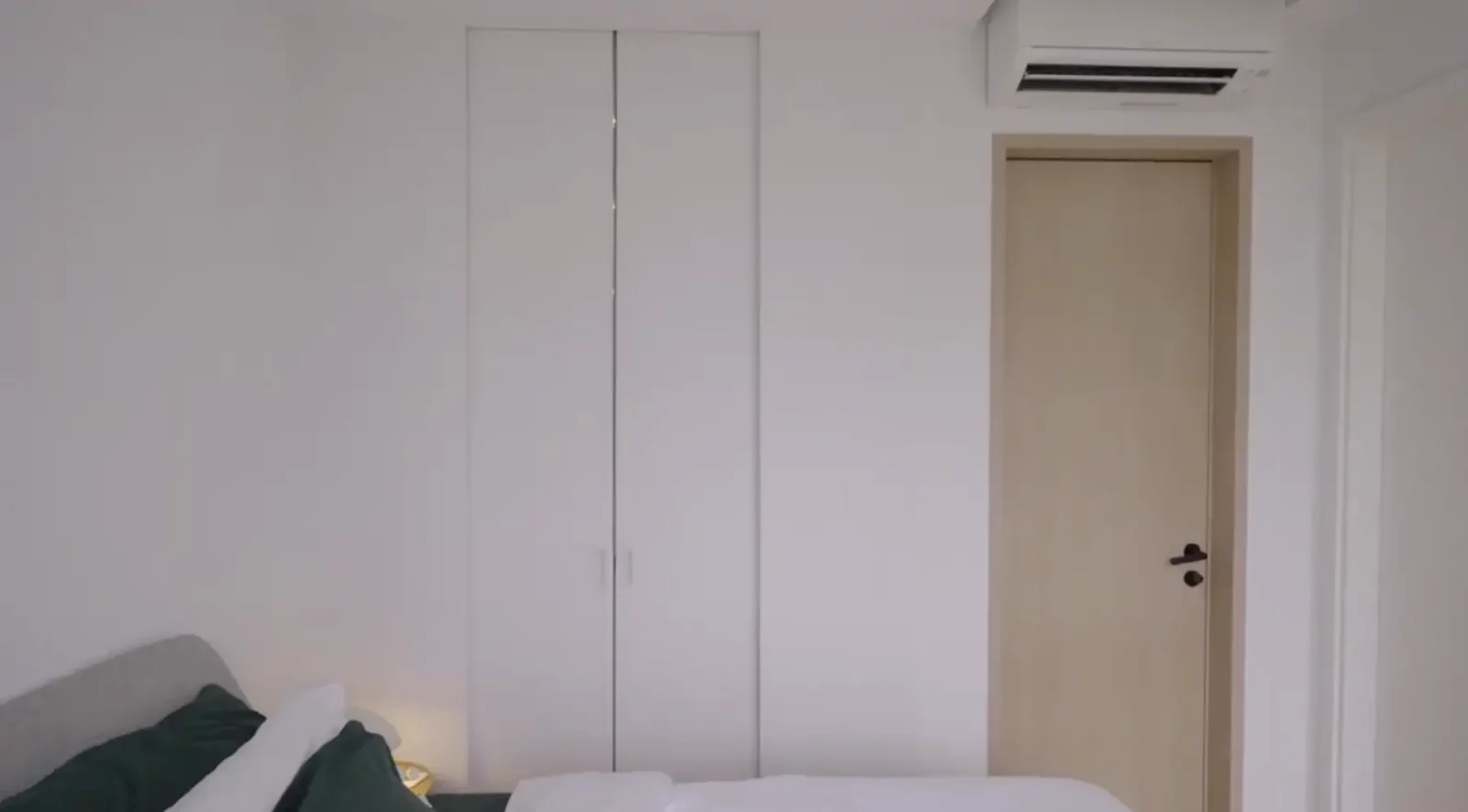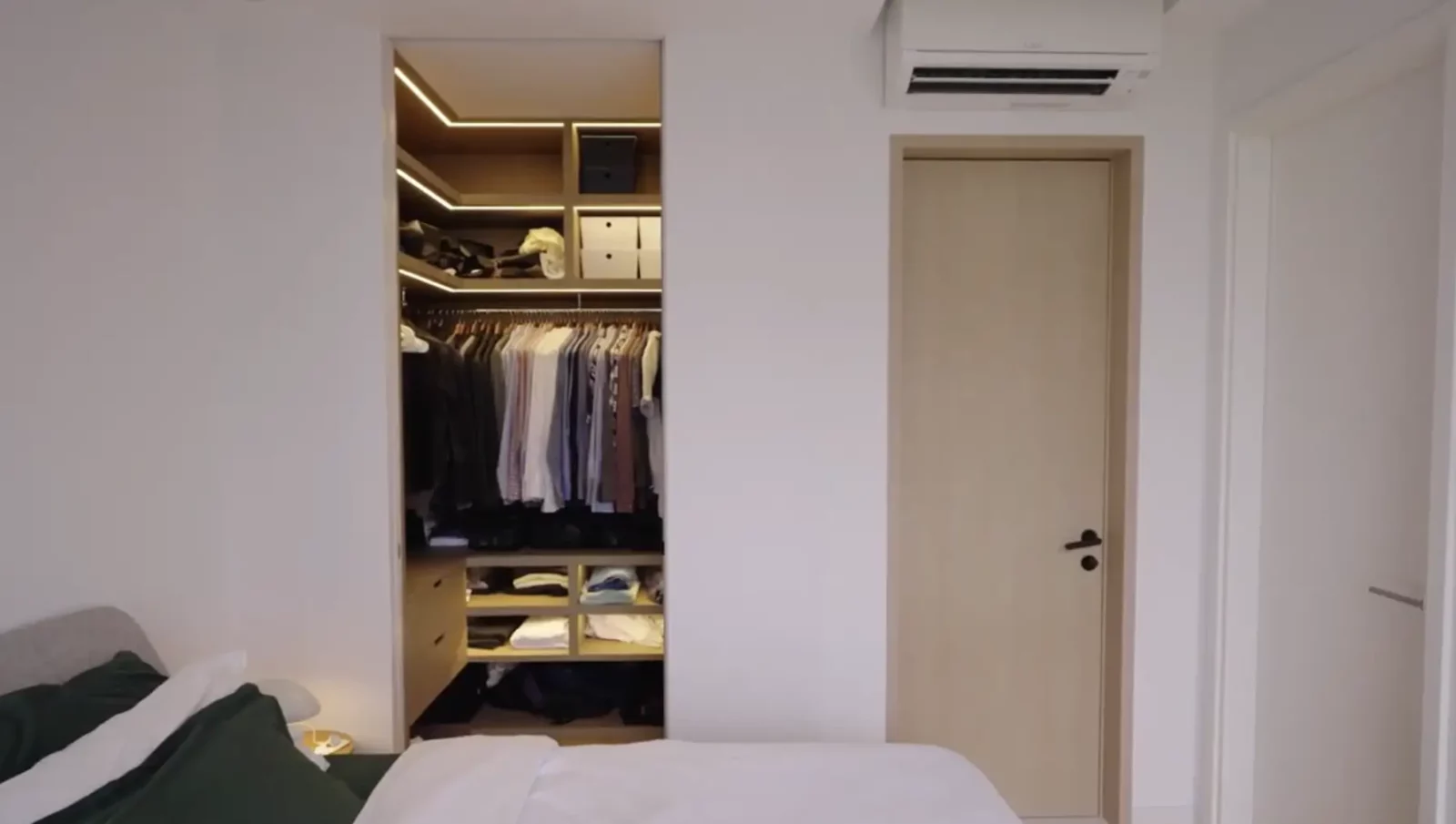 As always, special thanks to the homeowner for allowing us to tour his beautiful home.