On The Market
Inside A $6,500,000 Modern House Designed For A Family Of 5
3
min read
In this week's episode, we take a tour of a two-story corner inter-terrace home located in the east of Singapore along Lucky Gardens. Originally designed by a renowned architect, the homeowners decided to give it a complete interior makeover, resulting in a spacious and well-lit abode.
If you are interested in finding out more about the home, you can contact Wynnie Sim here or Winnie Ng here.
The home features six bedrooms and five baths, situated on a land size of approximately 3,627 square feet with a built-up area of 4,000 square feet across two floors. It is one of the two longest corner inter-terraces available in the exclusive Lucky Gardens, with an asking price of $6.5 million.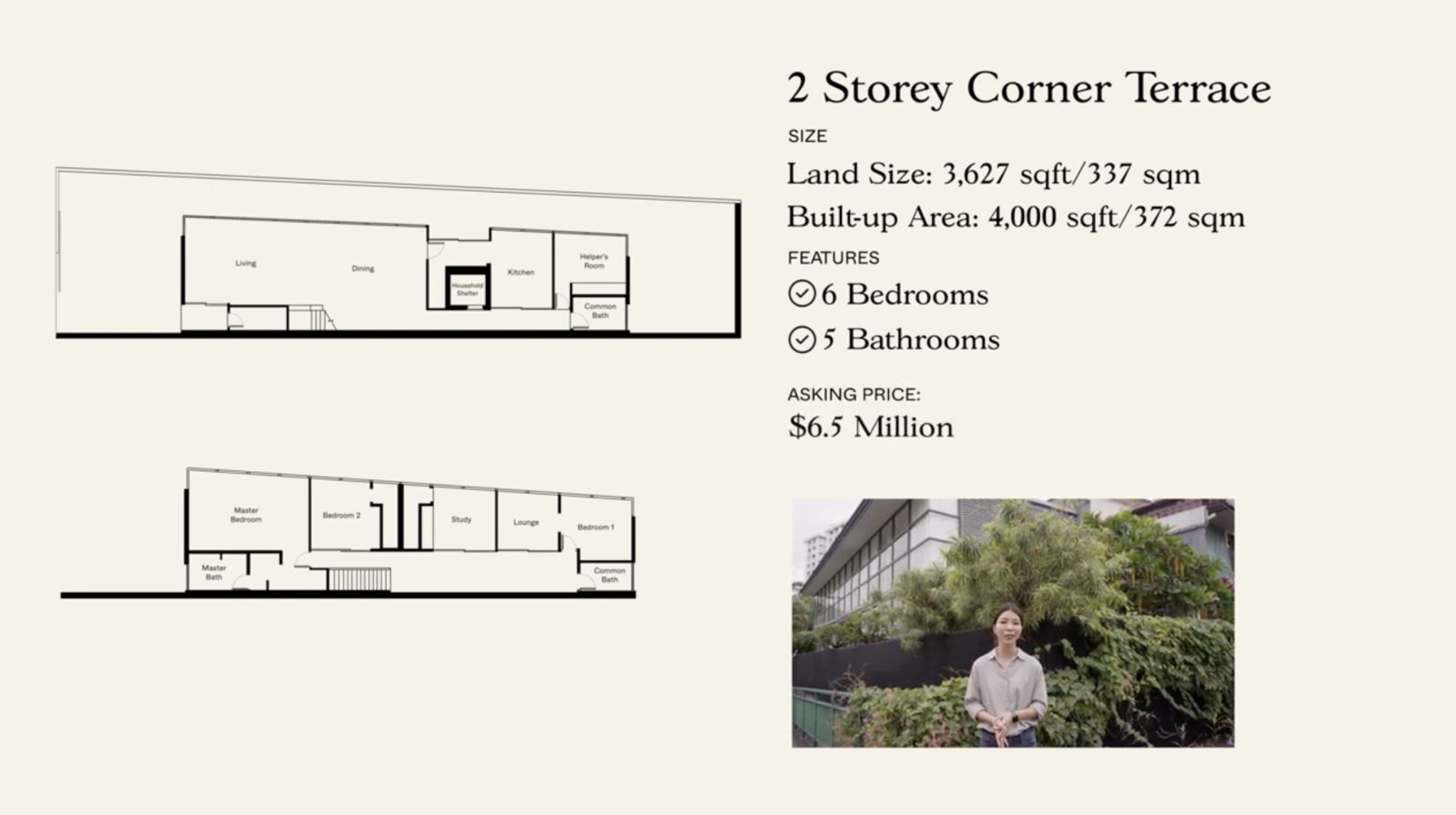 Starting from the porch – which can accommodate two cars, the corner unit offers ample usable space wrapping around the house, providing a seamless indoor-outdoor living experience.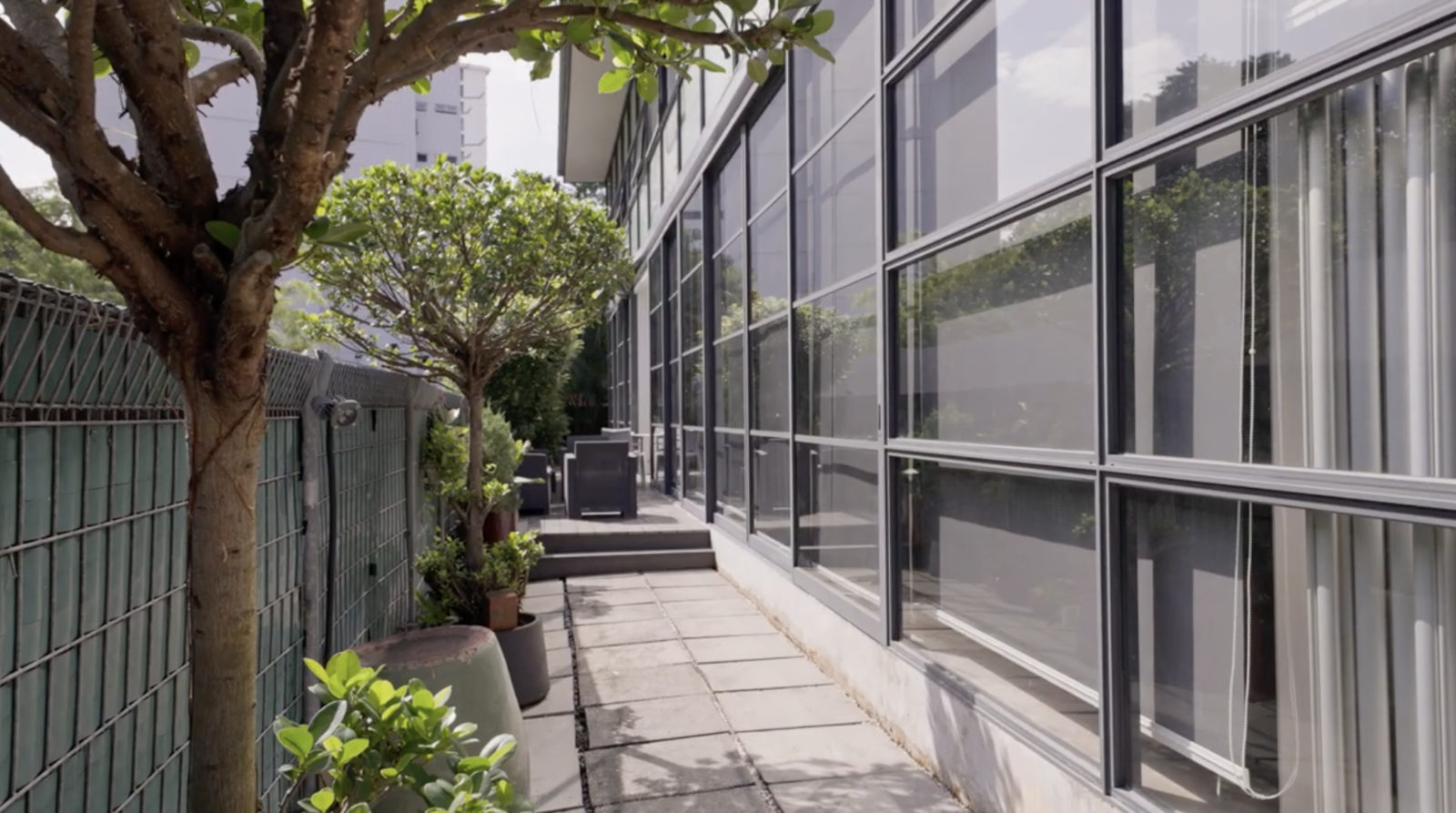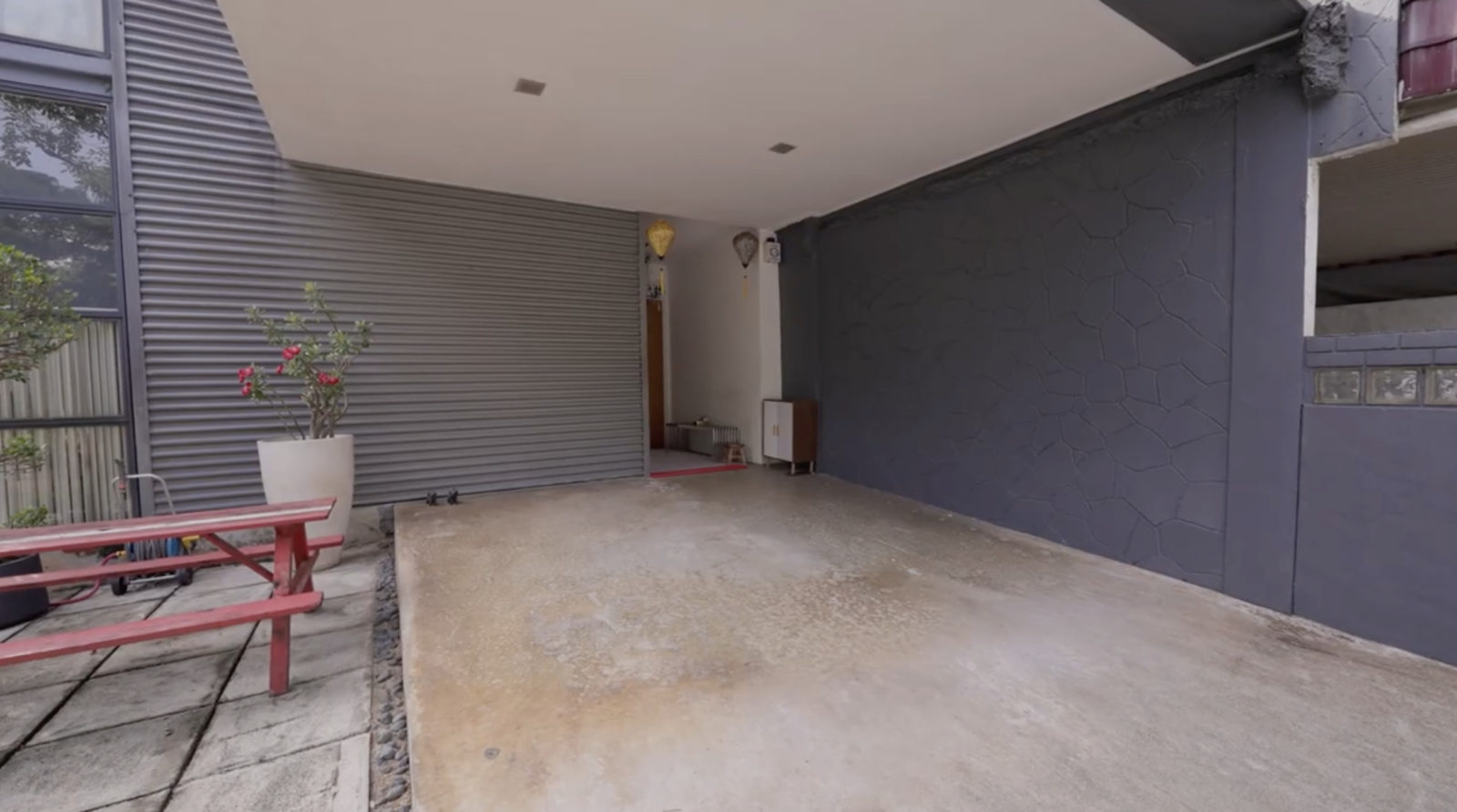 A store room is conveniently located at the front for easy access.
Stepping inside, the ground floor opens up to a spacious living room flooded with natural light through large glass panels. The living area is tastefully furnished with double three-seater sofas, perfect for hosting guests.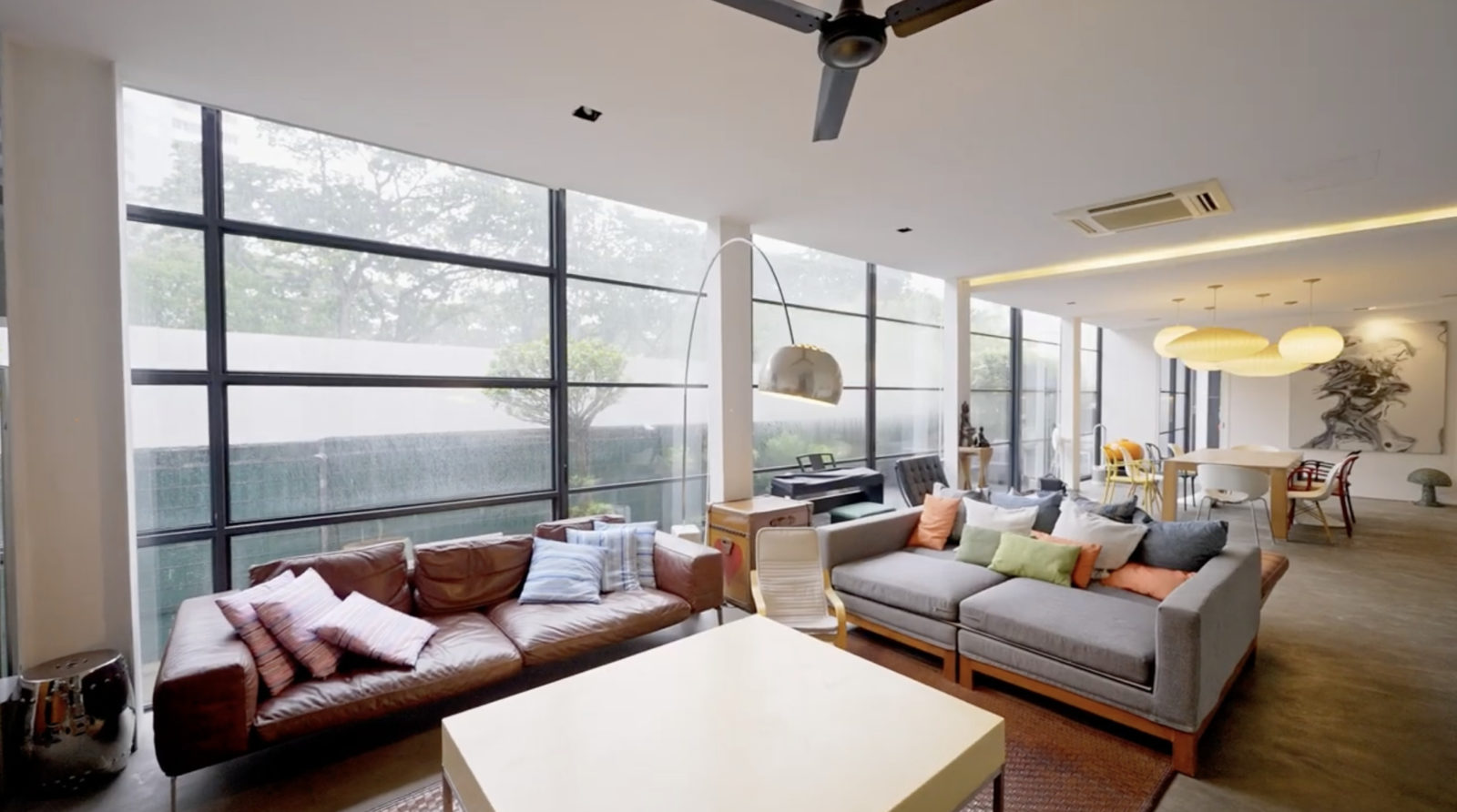 Adjacent to it is the dining area, featuring an eight-seater dining set beneath designer pendant lights, creating an intimate atmosphere for mealtime conversations.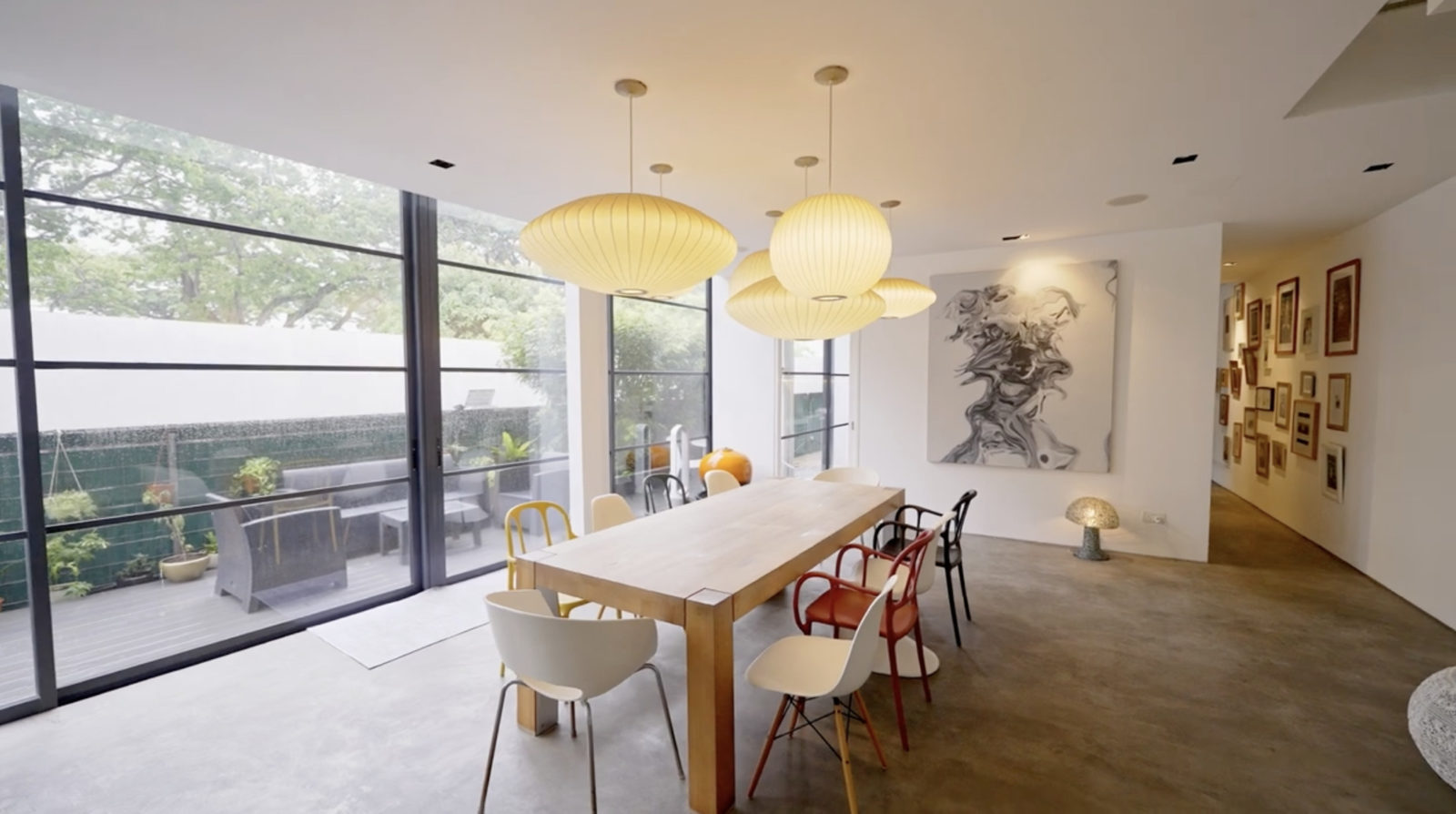 Heading further into the home, you'll find the kitchen, separated by glass sliding doors. The kitchen boasts a darker theme, with the dry area for food prep and the L-shaped wet area fitted with a sink, gas hob, and built-in appliances. Opening the glass doors extends the kitchen and improves cross ventilation.
On the first floor, you'll find the bedrooms situated on one side, each with a beautiful view of the surrounding greenery. The corridor leading to the bedrooms is well-lit with skylights, creating a homely ambiance with wood flooring.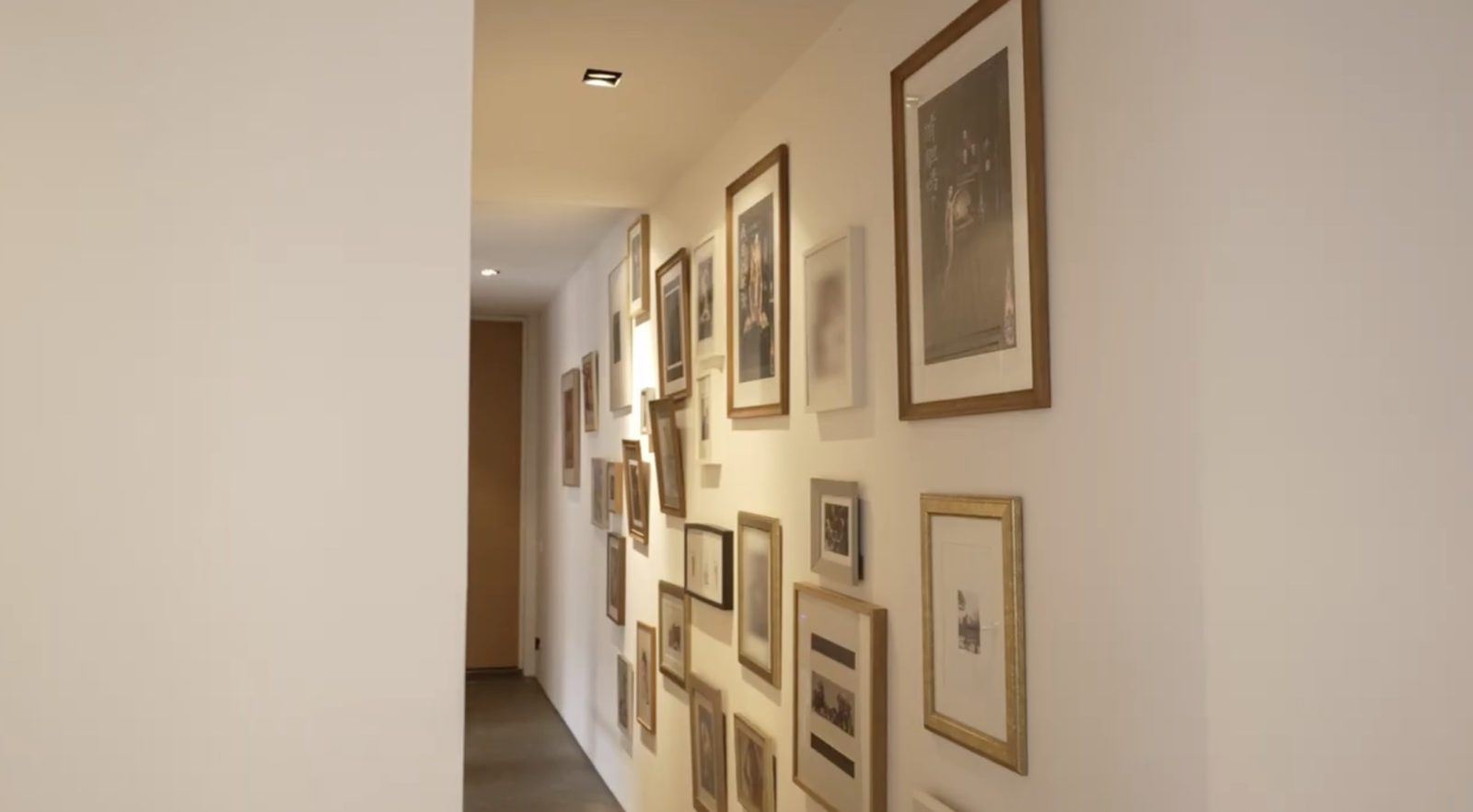 The bedrooms include the grandmother's room – which is a combination of two rooms to accommodate extra praying and rest areas.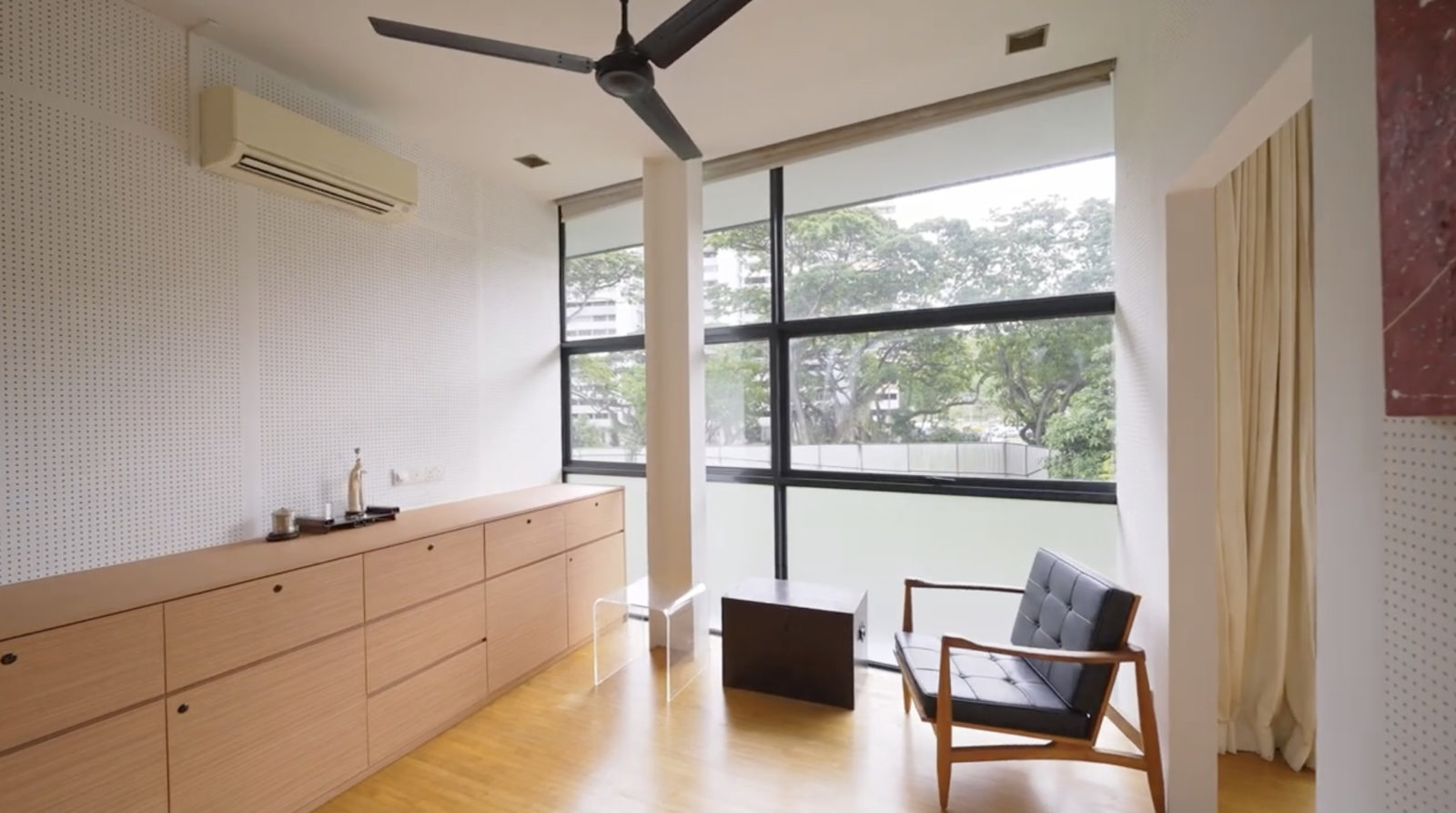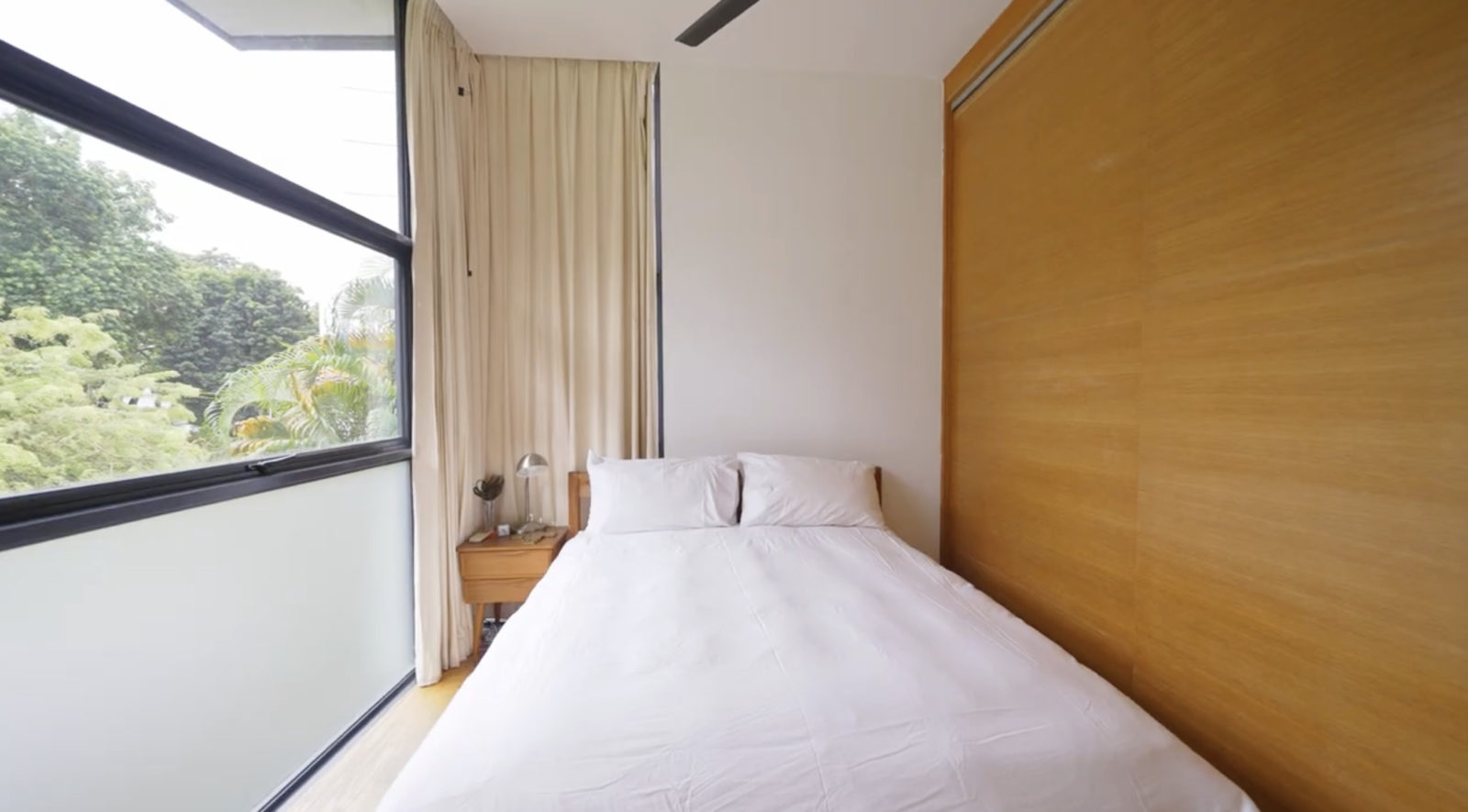 A hybrid child's playroom, complete with built-in wardrobes and an ensuite bath. As well as the father's study, which occasionally doubles up as the child's playroom.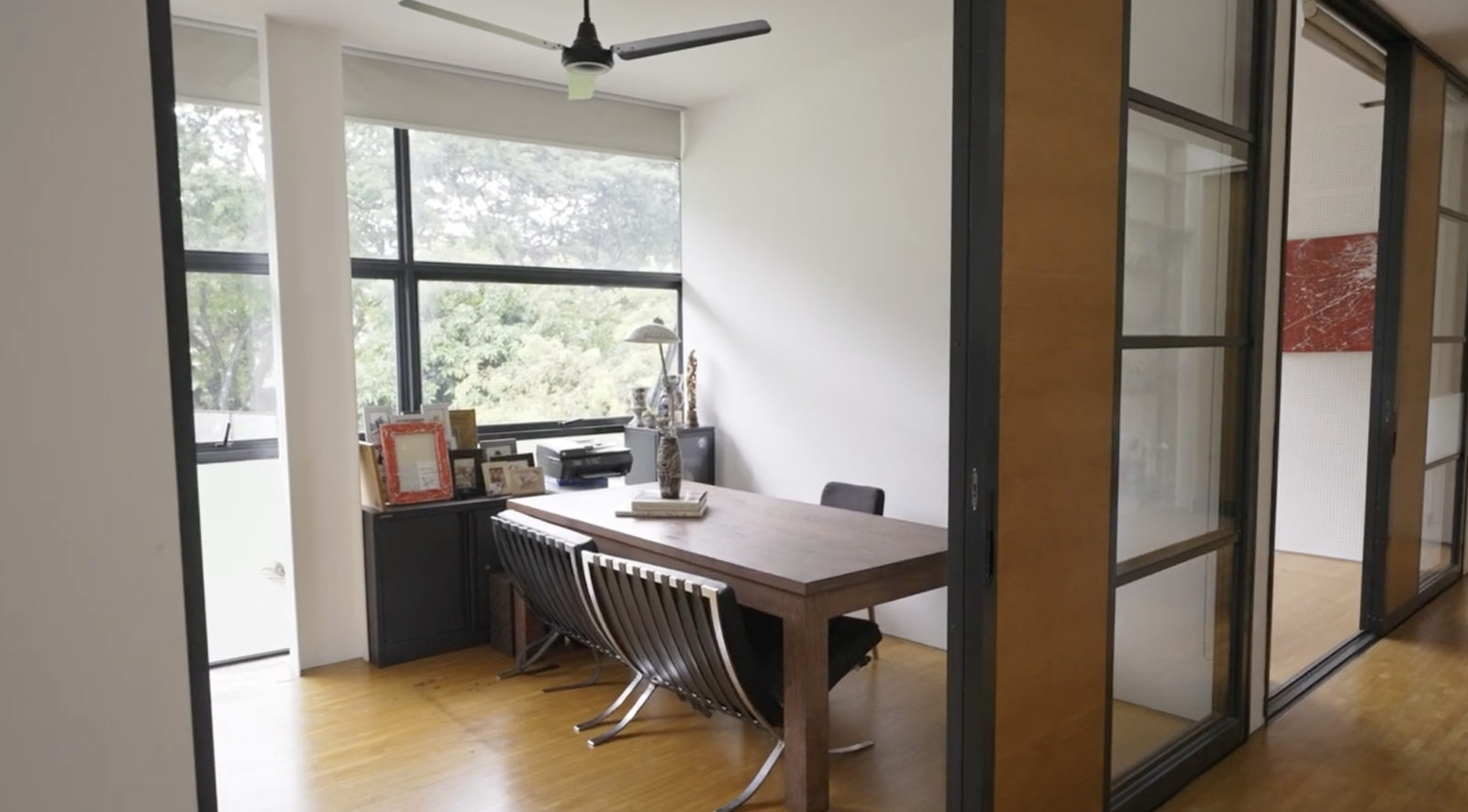 Finally, the master bedroom stands out with end-to-end windows offering plenty of light and stunning views. The room is generously sized, with a king-sized bed, a day bed, and a lounge chair.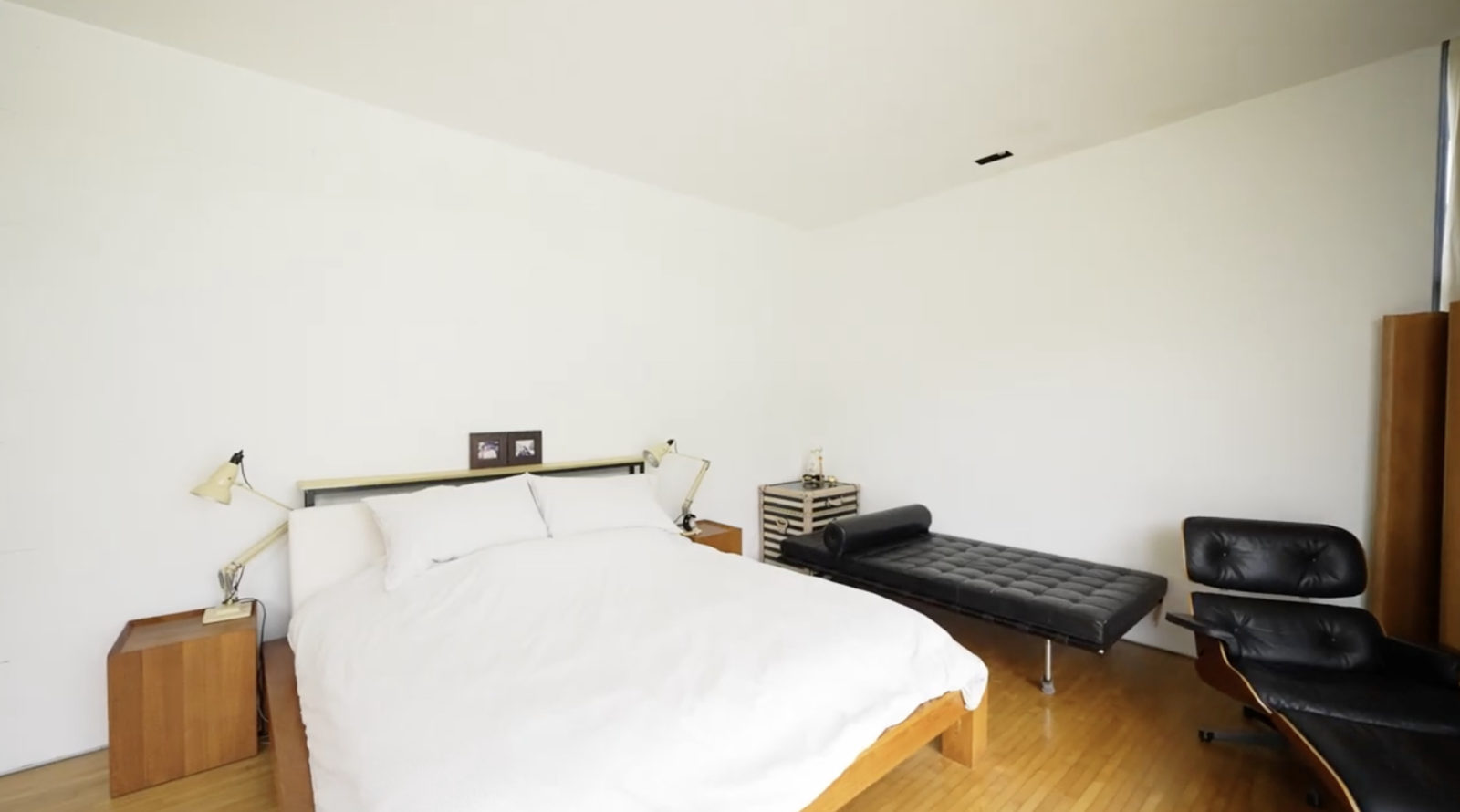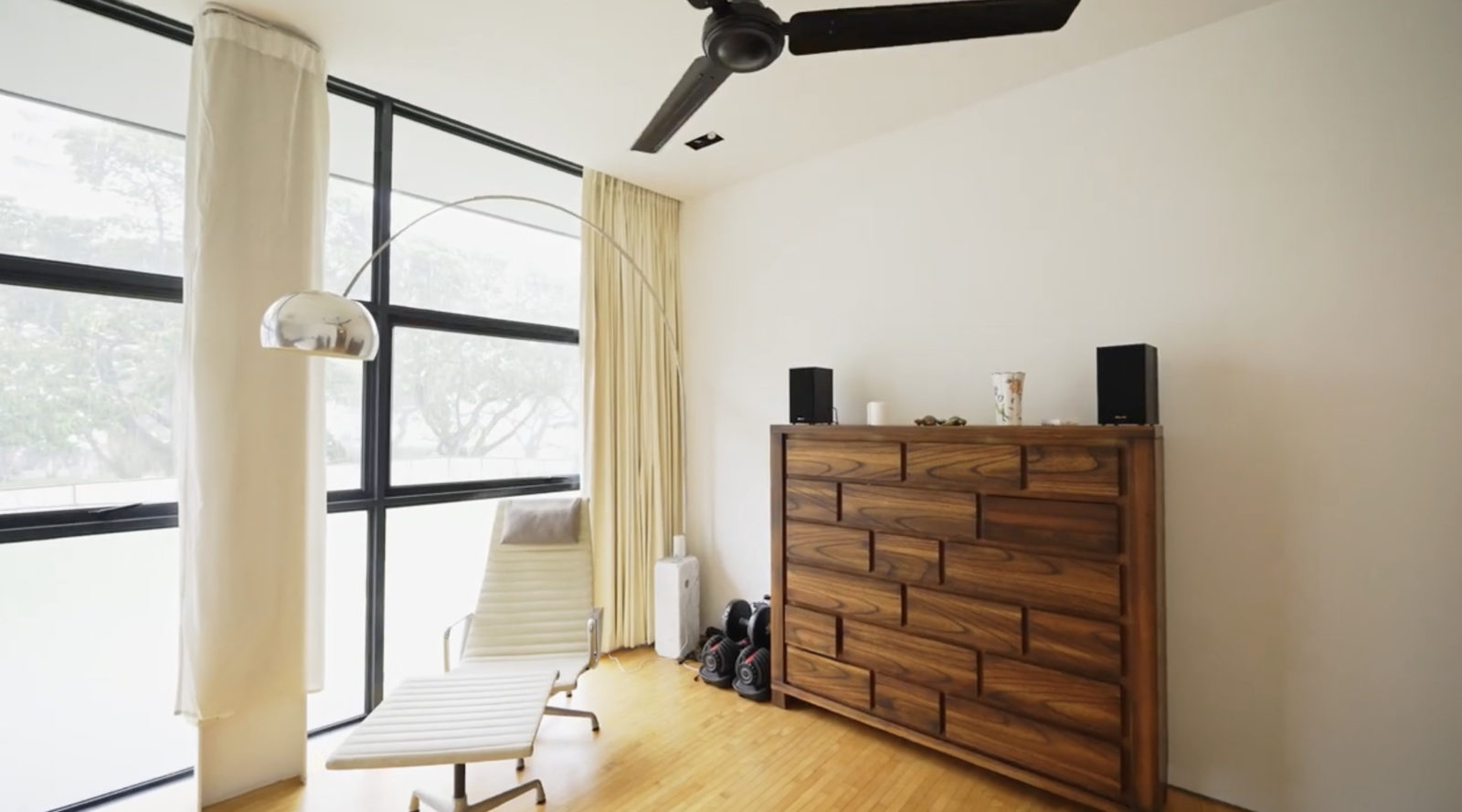 Full-height walk-in wardrobes guide you into the master bathroom, finished in a similar style to the other bathrooms with louvered windows and grey stone-tiled floors.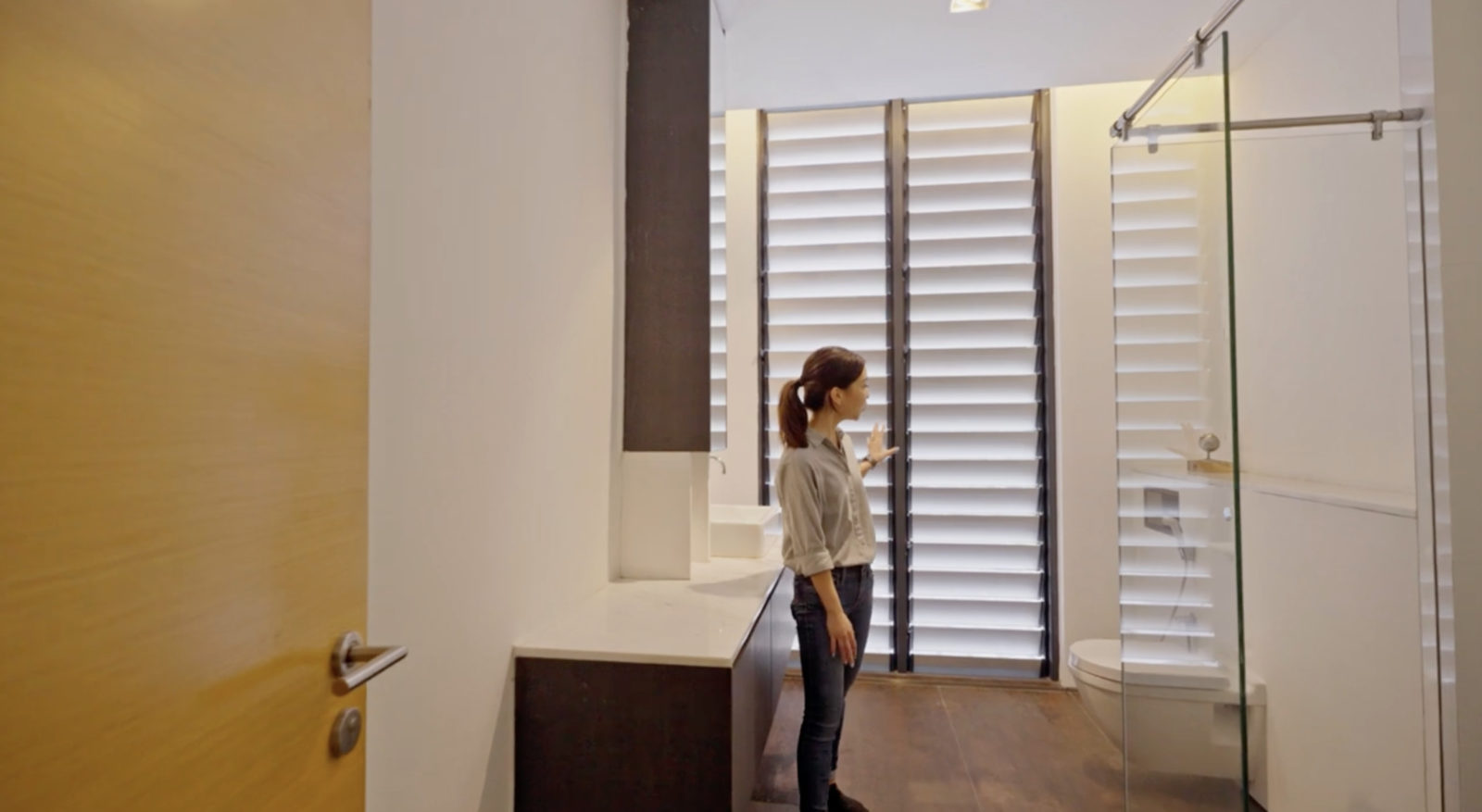 As always, we would like to thank the homeowners for allowing us to tour their beautiful home.