Insider Tour
Inside A 1,830 Sqft Jumbo HDB With A Black & White Heritage Design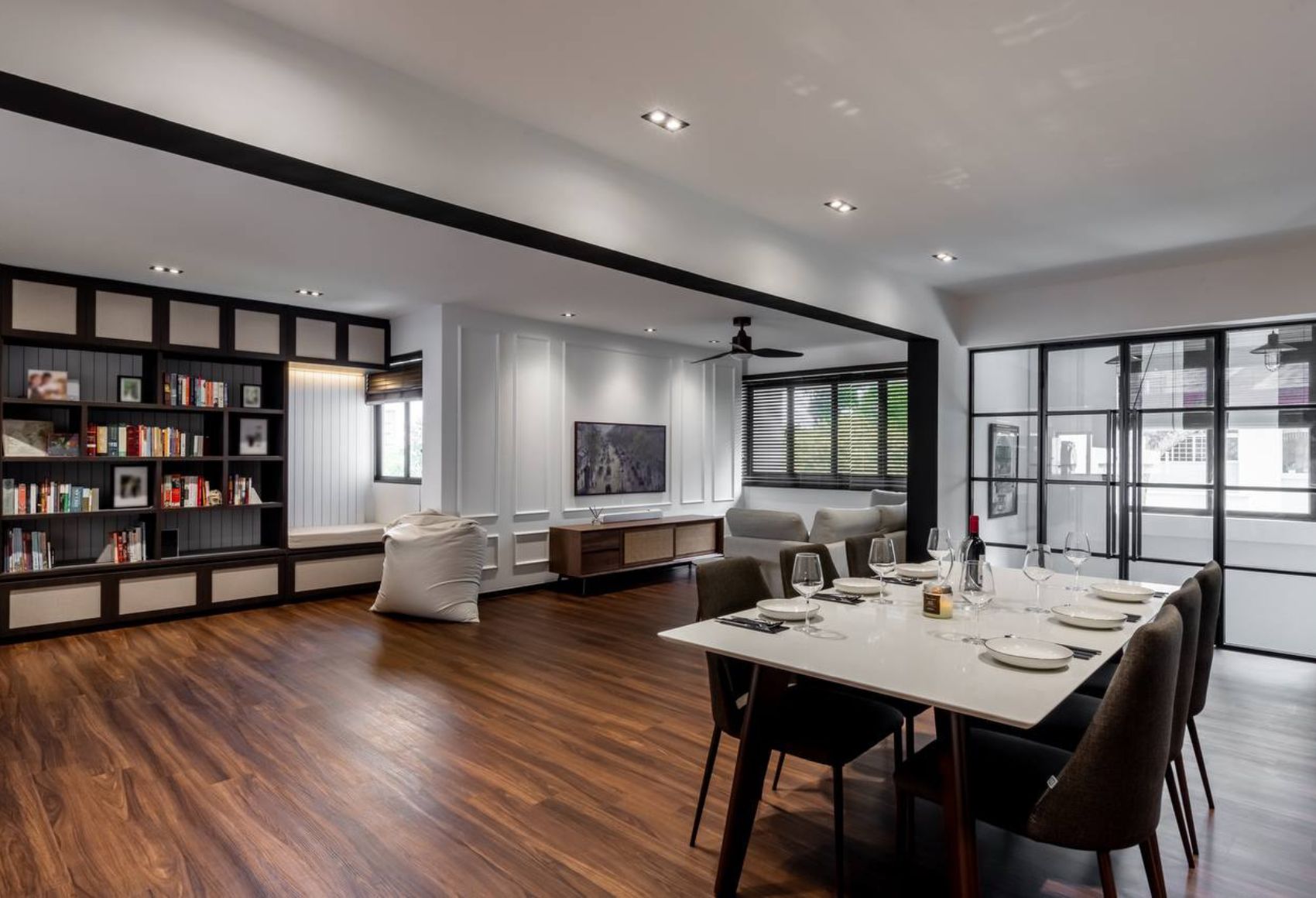 3
min read
This week, we tour a splendid HDB jumbo flat nestled in the heart of Woodlands at Marsiling Rise. This 1,830-square-foot home is a merger of two units (4 and 3-room flats), offering a lavish amount of space that's been meticulously transformed into a residence reminiscent of the 1930s heritage black and white houses.
As you enter, you're greeted by a long, brightly lit entryway that doubles as a balcony.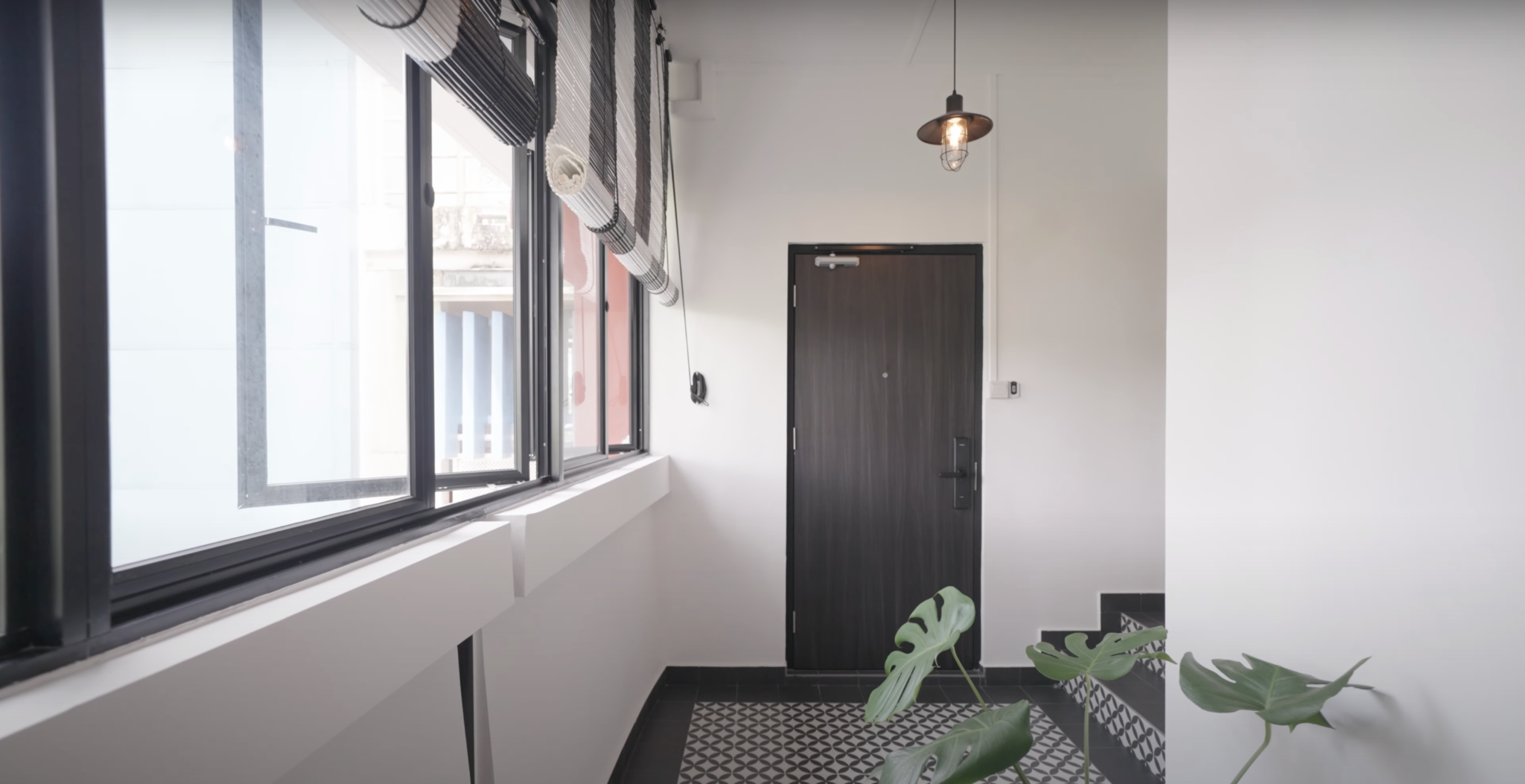 Lattice doors, windows lining the stretch, black and white floor tiles, bamboo blinds, and pendant lights add a sense of nostalgia and elegance to the space, evoking the ambience of a landed home.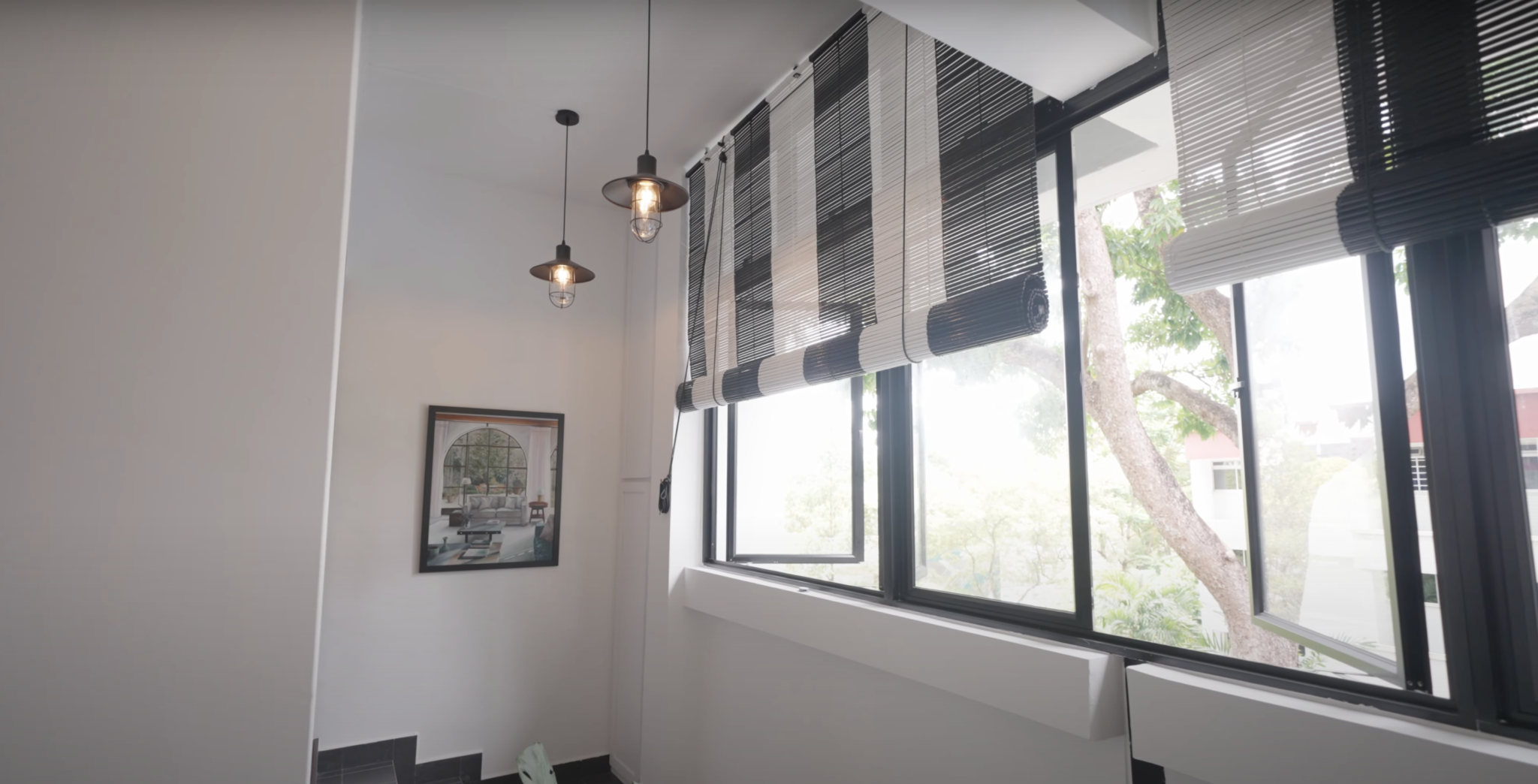 Venturing inside reveals the true spaciousness of the place. The living room, dining area, and kitchen layout are thoughtfully designed for seamless flow. An area by the entrance, currently empty, is future-proofed with air conditioning and a fan, ready to be transformed to suit the household's evolving needs.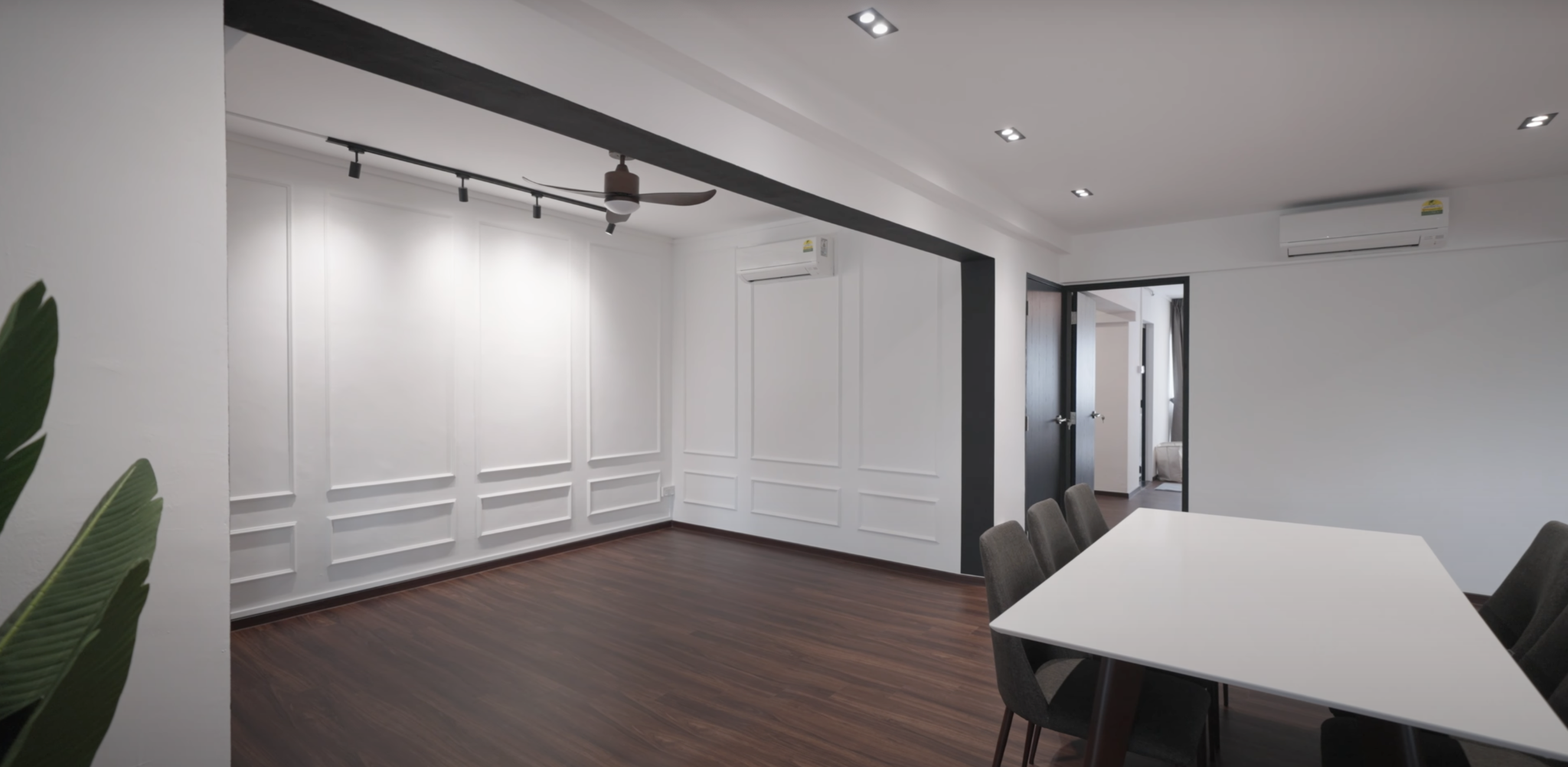 The dining area accommodates a 2-meter table with ease, leaving plenty of room for additional furnishings.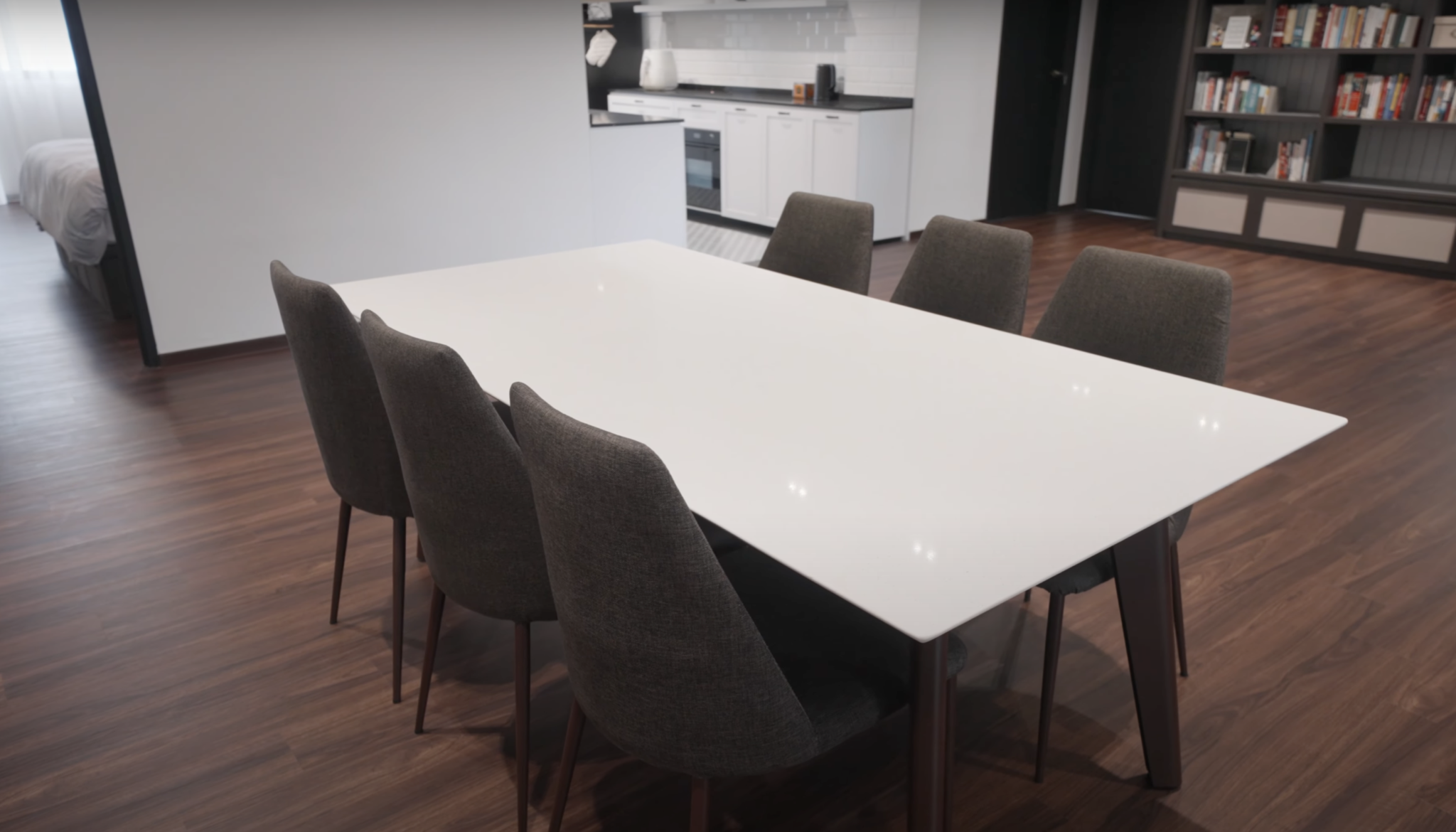 Adjacent to it lies the kitchen. Initially enclosed, the wall was removed to create an open and ventilated space adorned with black and white accents, Shaker-style cabinets, and ample counter space. The service yard was transformed into a utility area, thoughtfully designed with a stackable washer and dryer, cleaning supplies storage, and a concealed chute.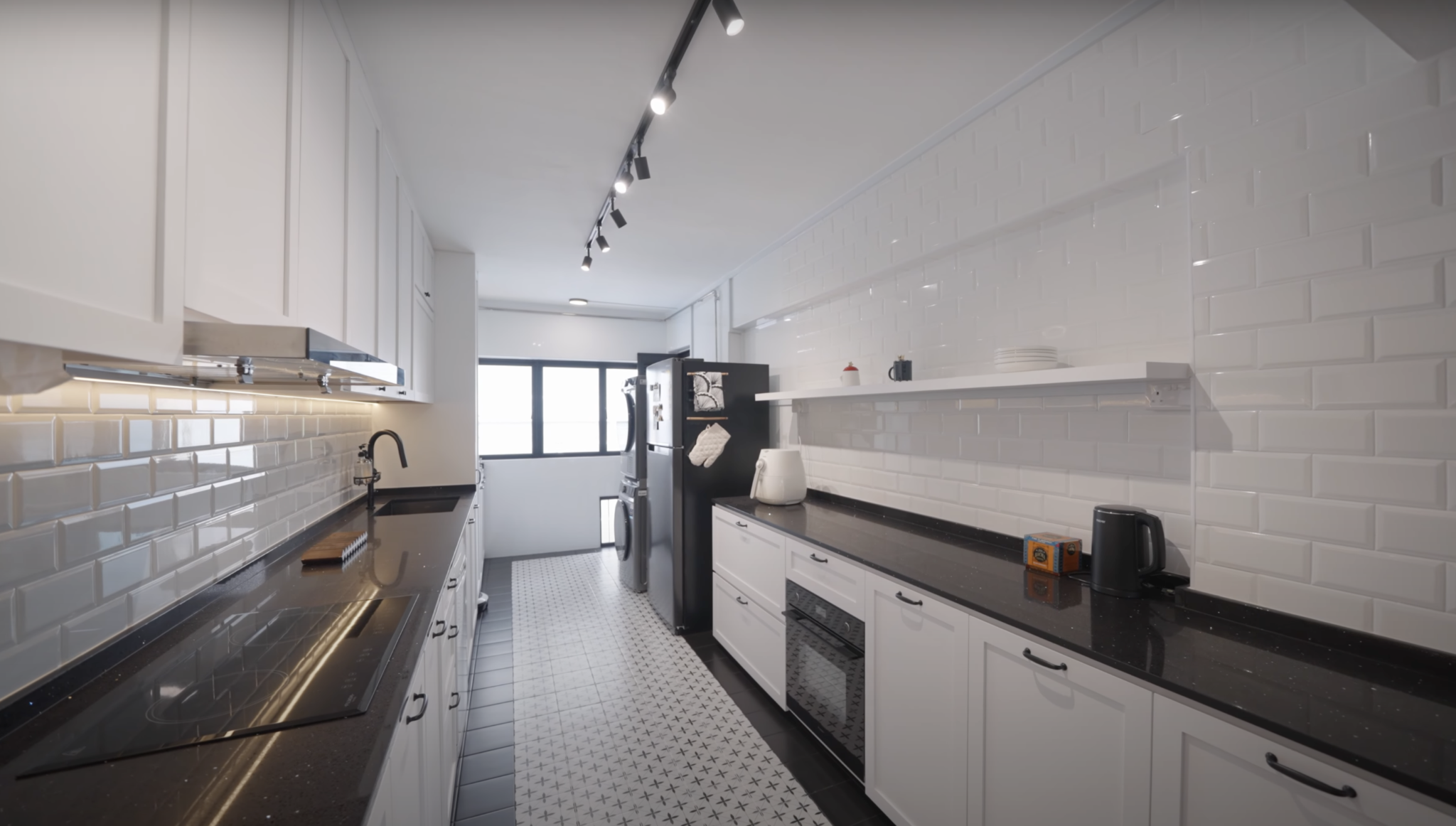 The living room features a large L-shaped sofa and a wall-mounted TV. Wainscoting detailing adds visual interest to the space. Nearby lies a home library, a sanctuary for book-loving homeowners with a combination of enclosed and open shelving, and a cosy reading nook by the window.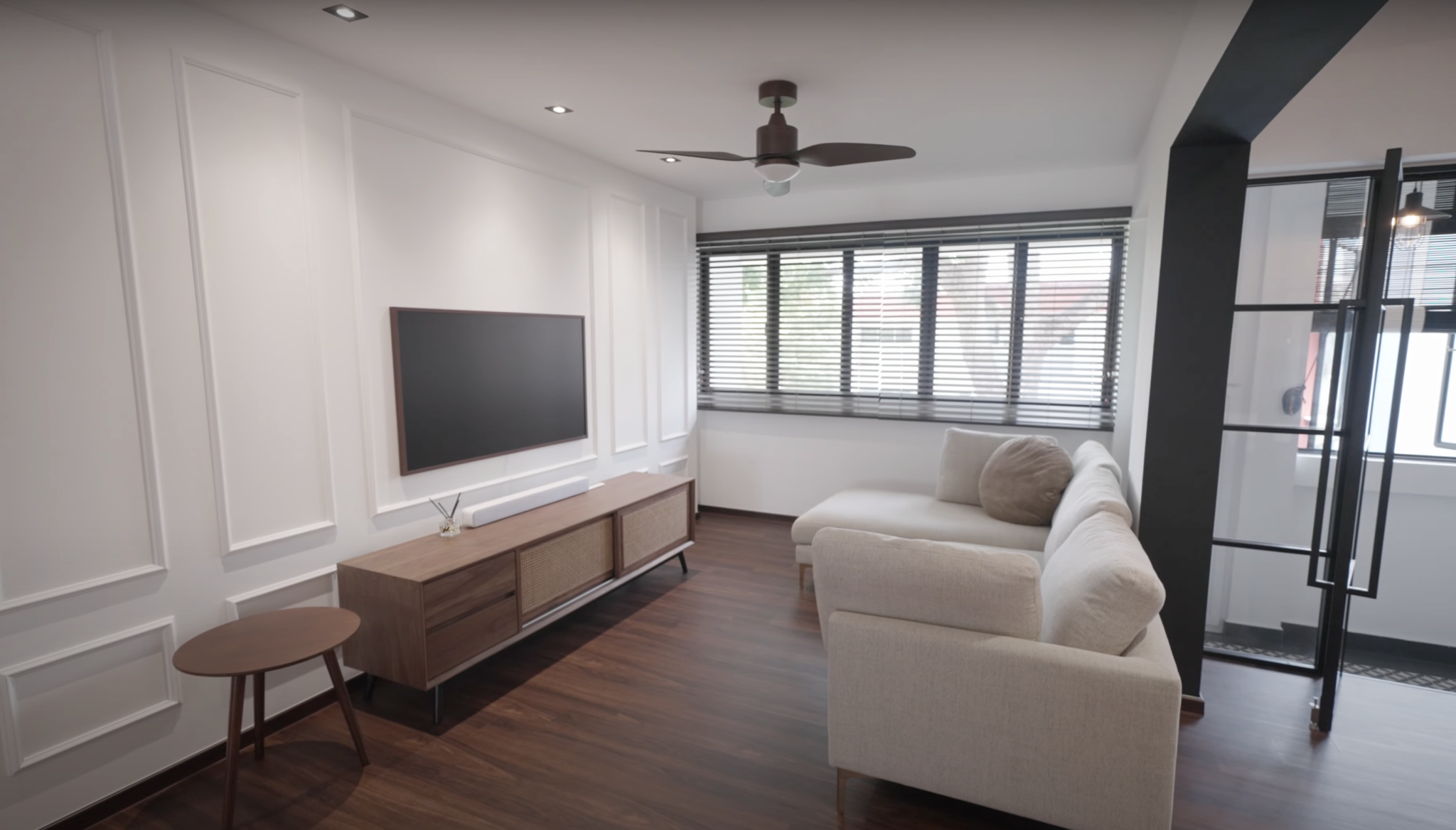 The residence houses three bedrooms, each unique in its purpose. The common bedroom serves as a home office and a potential bedroom, complete with a six-panel wardrobe.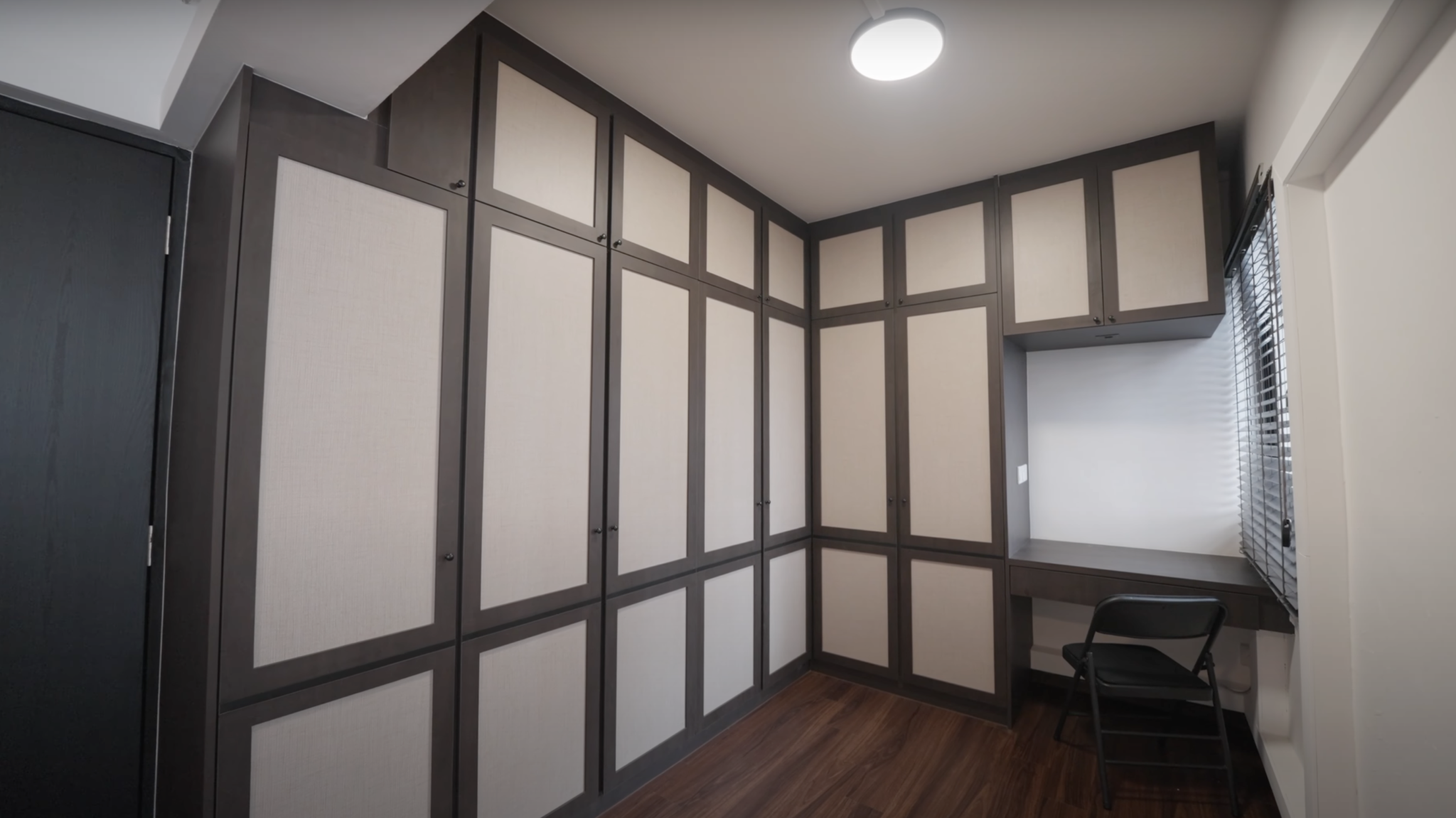 The second bedroom functions as a junior master suite, equipped with an en suite bathroom, and a study.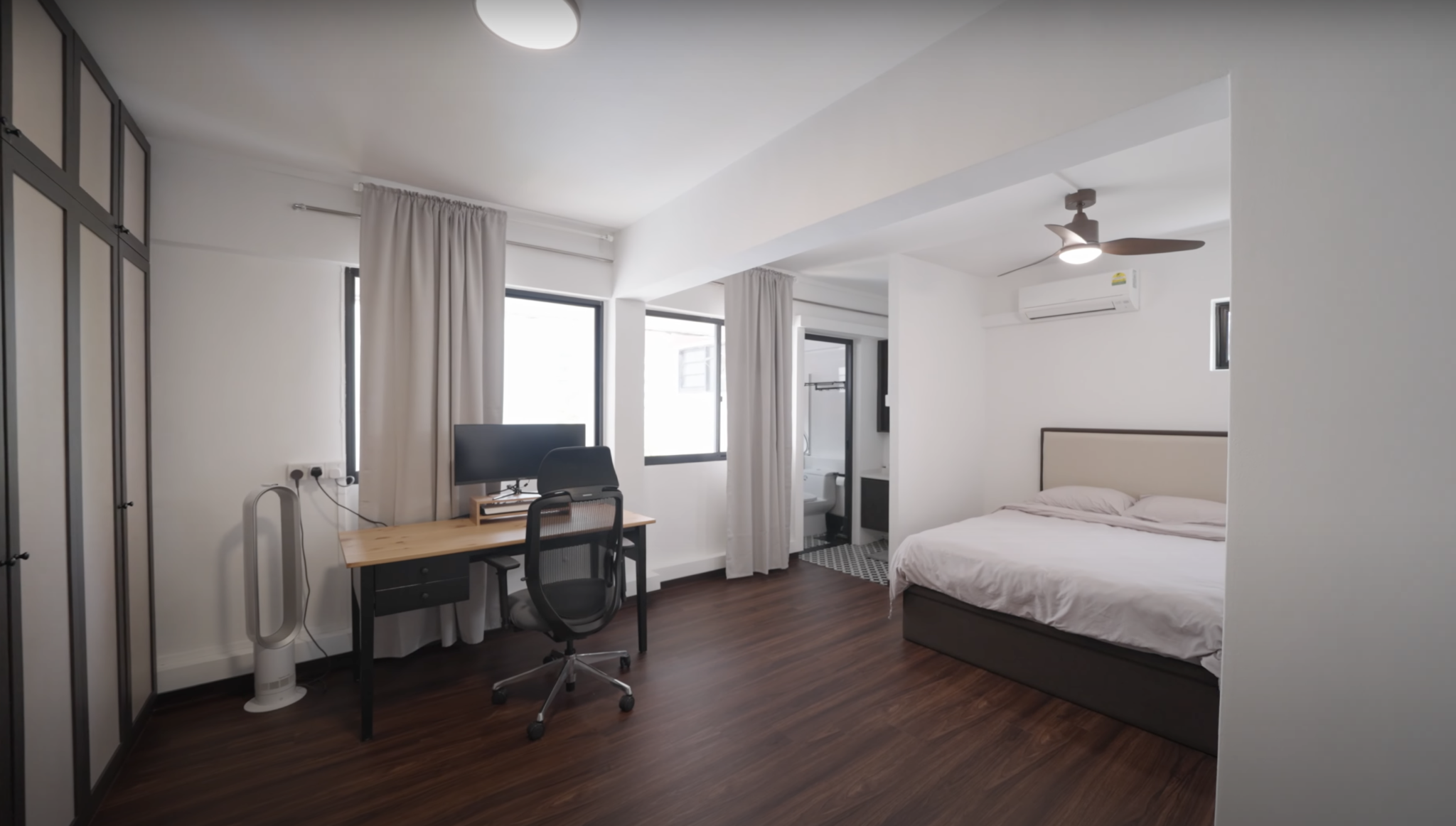 The master bedroom, separate from the common bedrooms for added privacy, features a seven-panel wardrobe, a makeup vanity, and ample space for additional furnishings or a baby cot.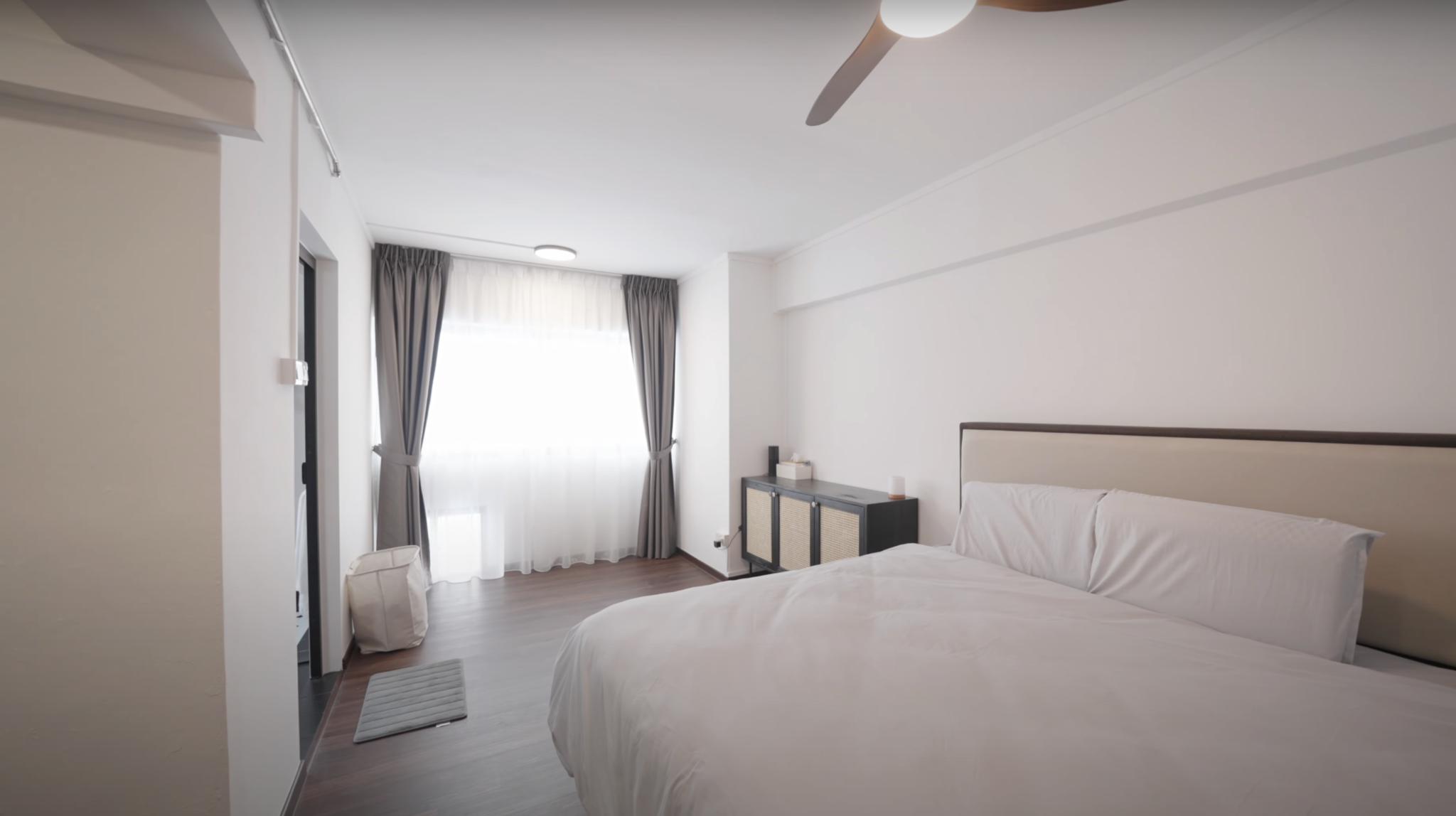 The master bathroom is well-lit with two windows, a spacious shower area, and finishes mirroring the common bath.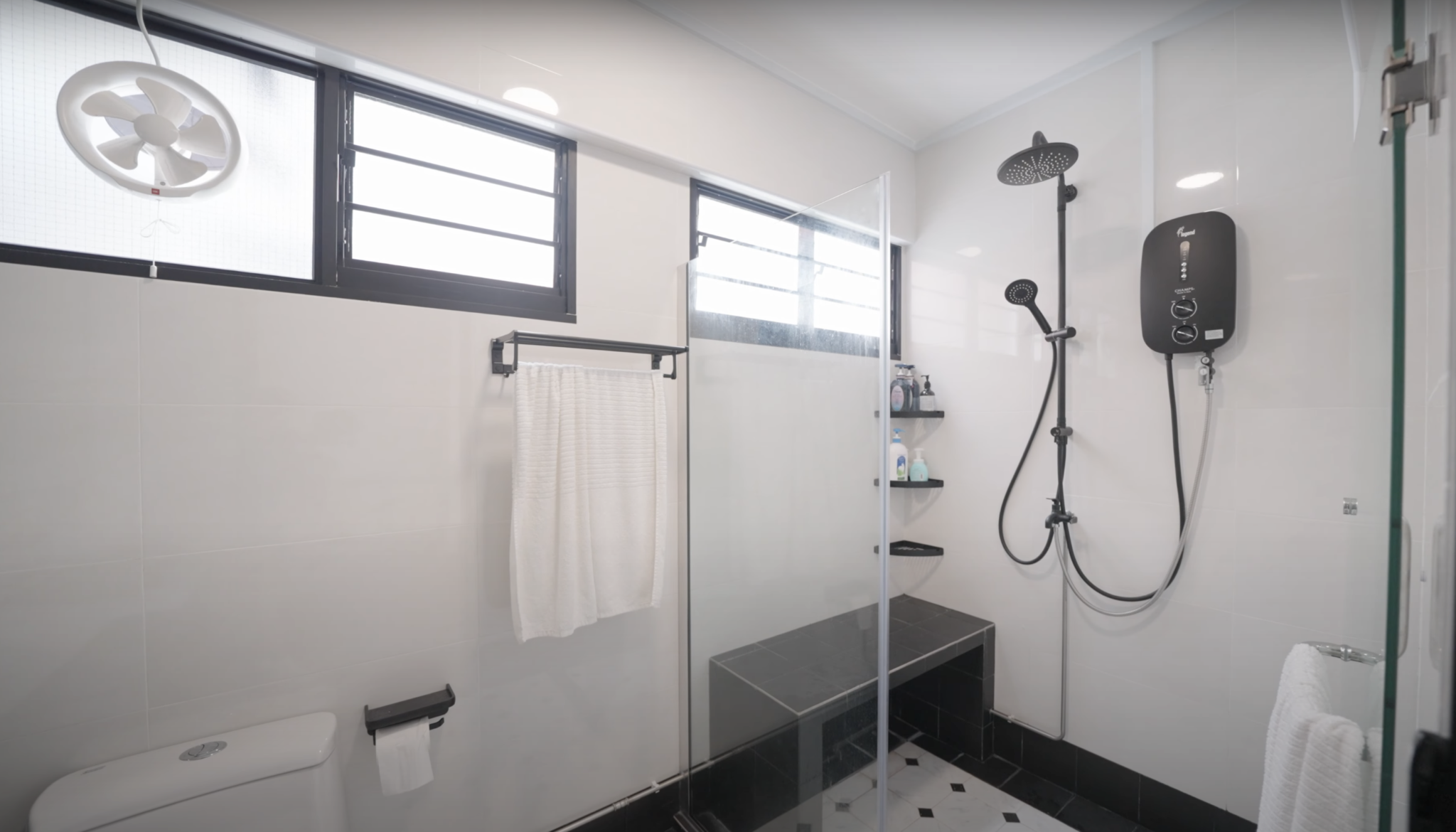 Once again, special thanks to the homeowners for opening up their beautiful unit to us.