Living In
Inside A 1,600 Sqft Executive HDB In Muted Colours With Playful Details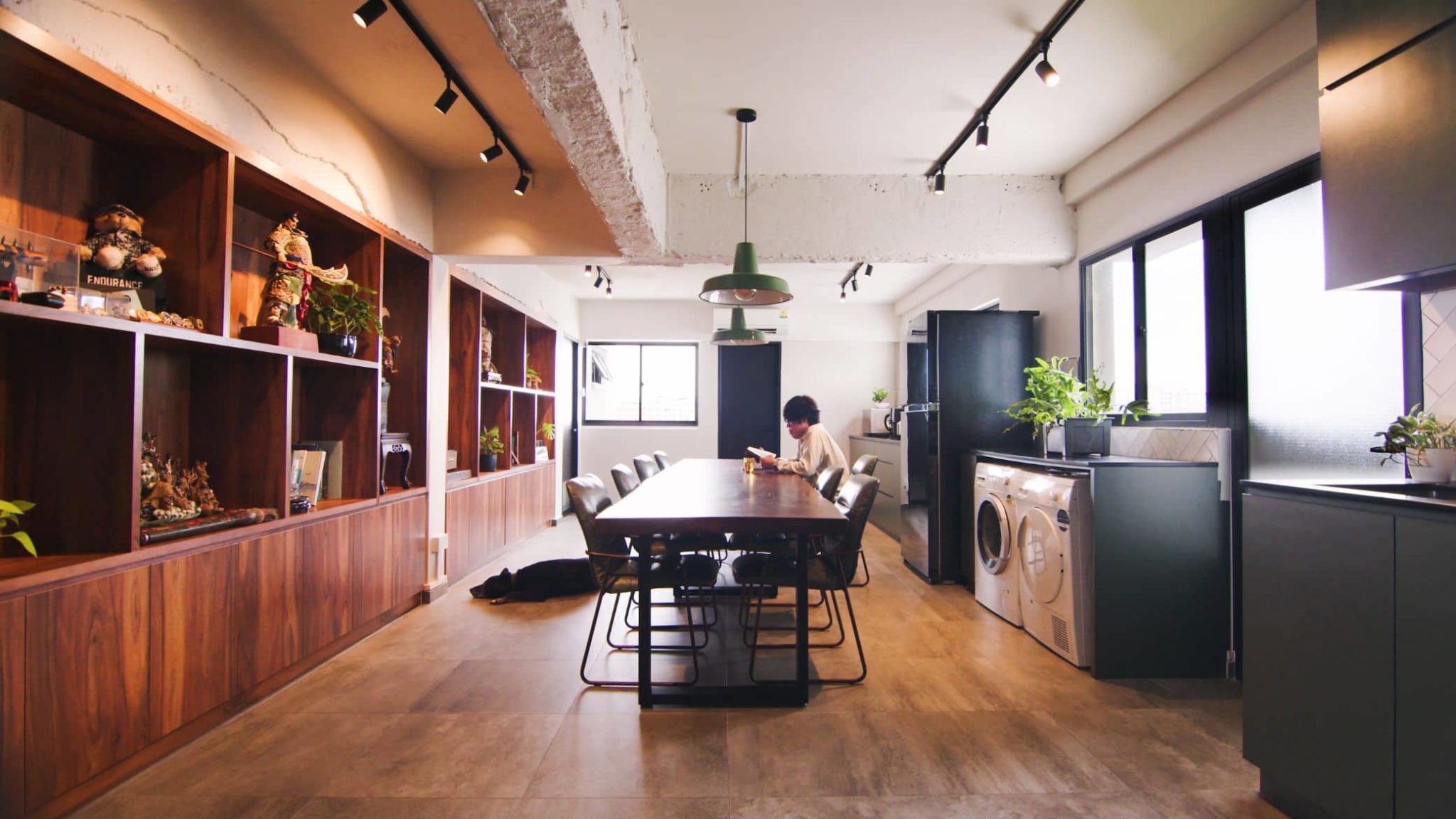 3
min read
This week, we showcase a rare 4-bedroom Executive HDB flat in the heart of Hougang, Singapore. Spanning 1,600 square feet, this spacious home has been meticulously transformed to cater to the unique lifestyle of its owners.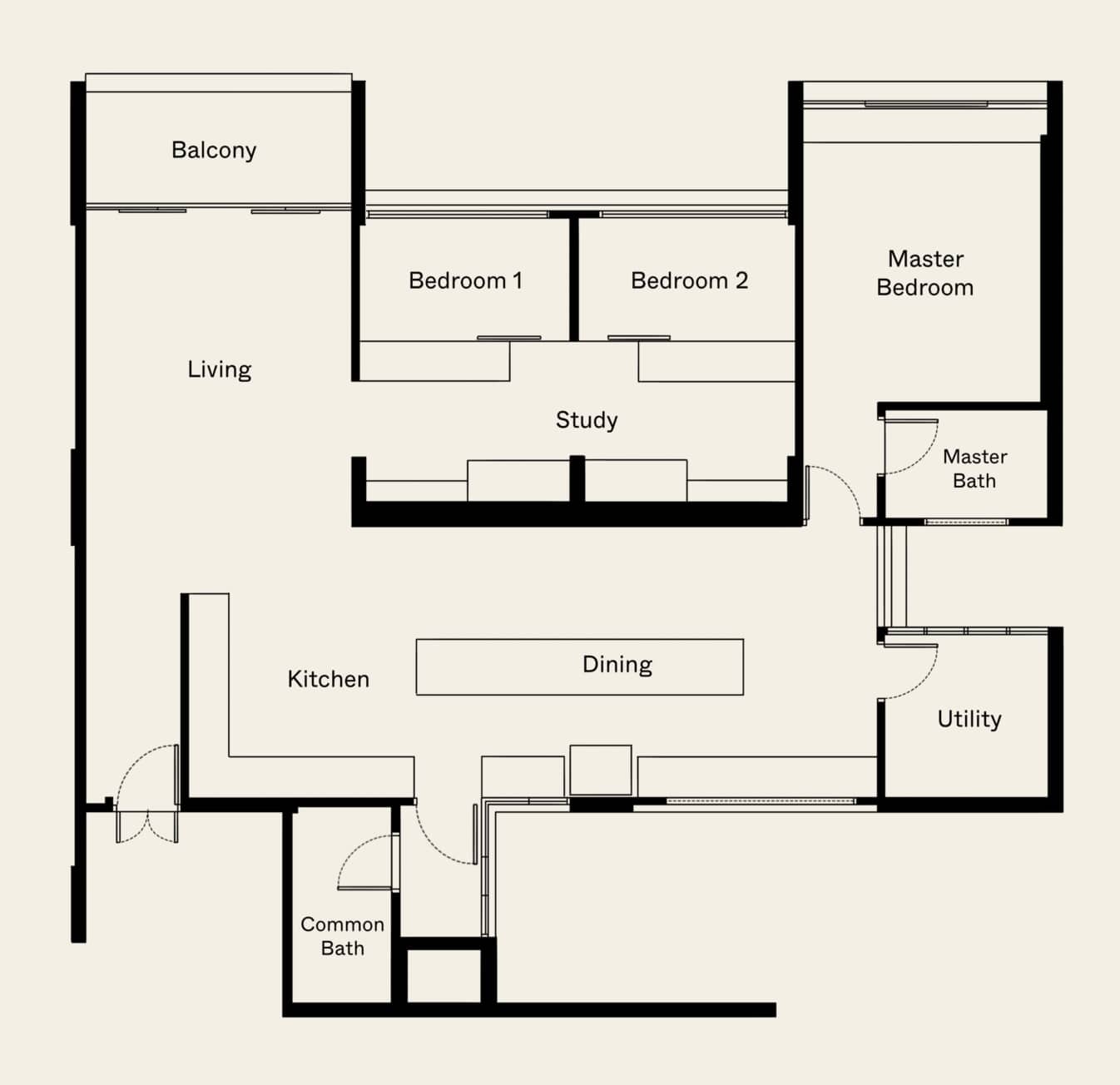 From the very first step, you'll notice the changes made to the floor plan, which have been carefully tailored to maximise the sense of space and functionality.
Rather than conforming to a specific theme, the design concept revolves around the careful selection of materials and the overall ambience of the space. As you enter, a private foyer adorned with playful tiles greets you, setting the stage for the creativity that permeates throughout the entire dwelling.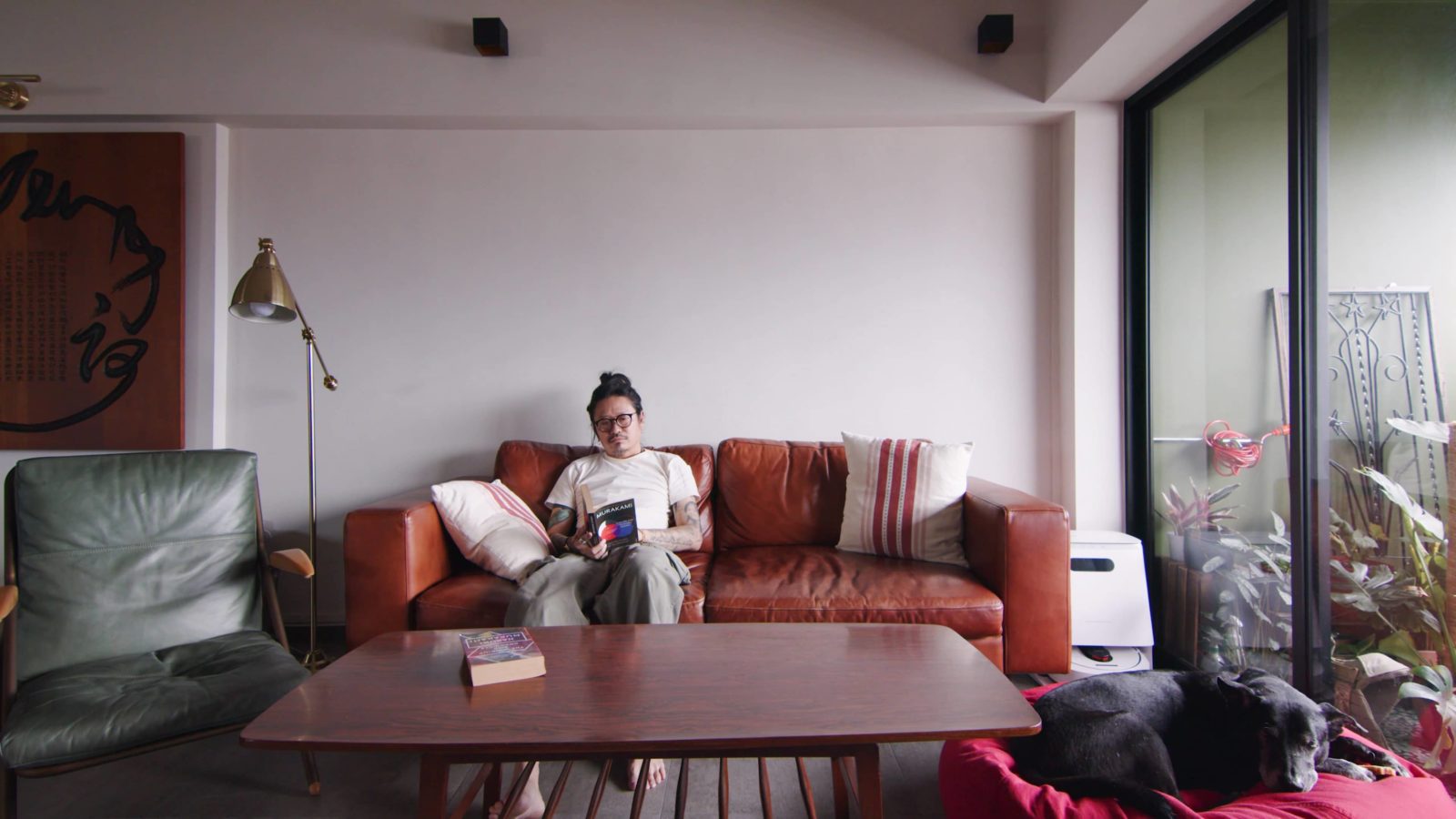 The walls have been intentionally demolished to foster greater interaction among family members, and the interior boasts an eclectic blend of both new and vintage furniture pieces, resulting in a fusion of modern yet timeless charm.
The lighting scheme has been thoughtful to create an inviting haven. General lighting illuminates the living area, while wall and floor lamps infuse the space with a cosier glow, perfect for unwinding after a long day.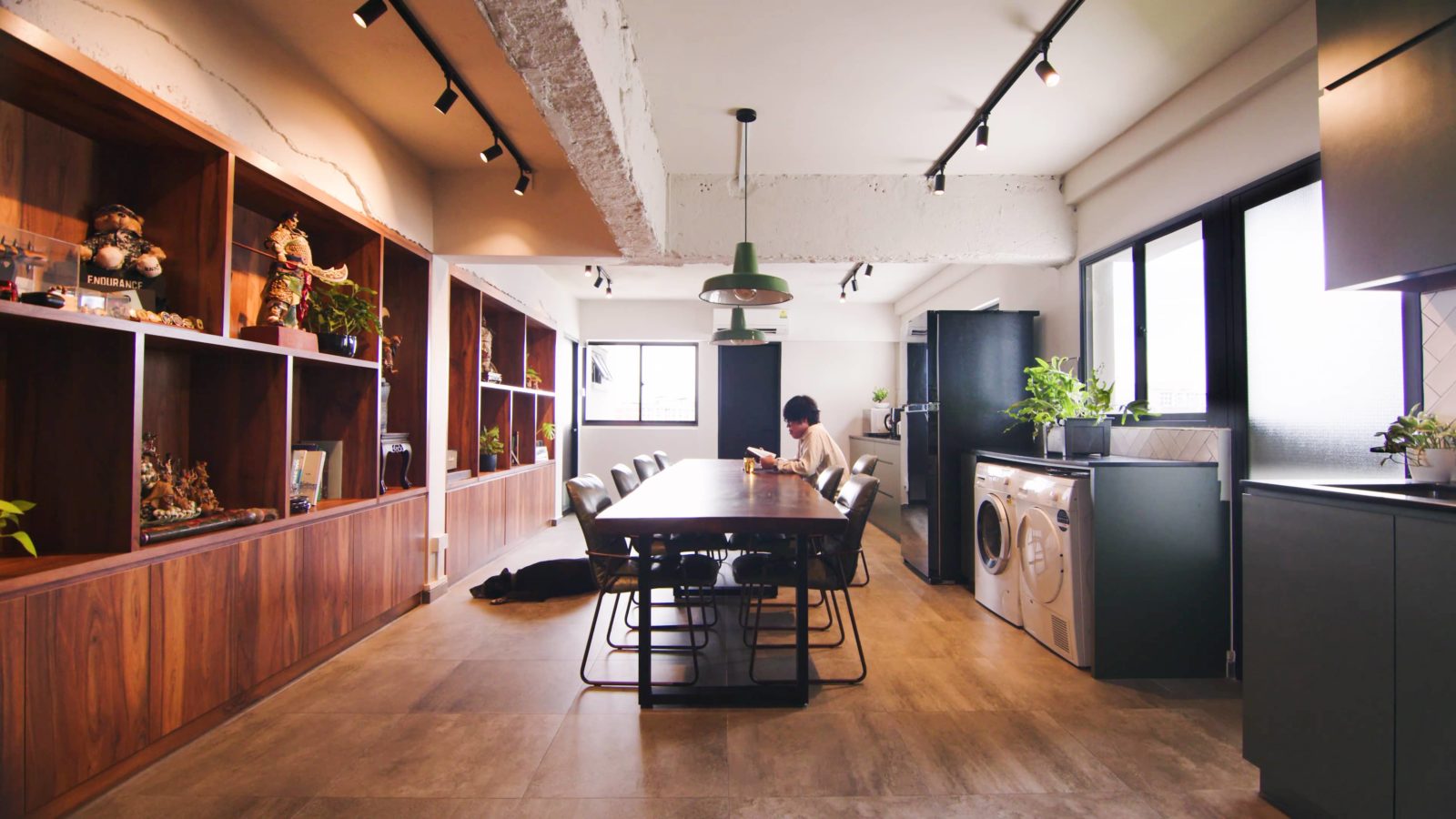 As for the balcony, it has been painted in a soothing green hue that seamlessly integrates with the surrounding greenery and plants of the owners. Embracing the heritage of the space, the uneven beams on the ceiling were kept to add character and as a form of nostalgia. The removal of walls between the kitchen and dining area has paved the way for a spacious dining table measuring over 3 meters in length. This generous centrepiece sets the stage for memorable gatherings and really expands the sense of space.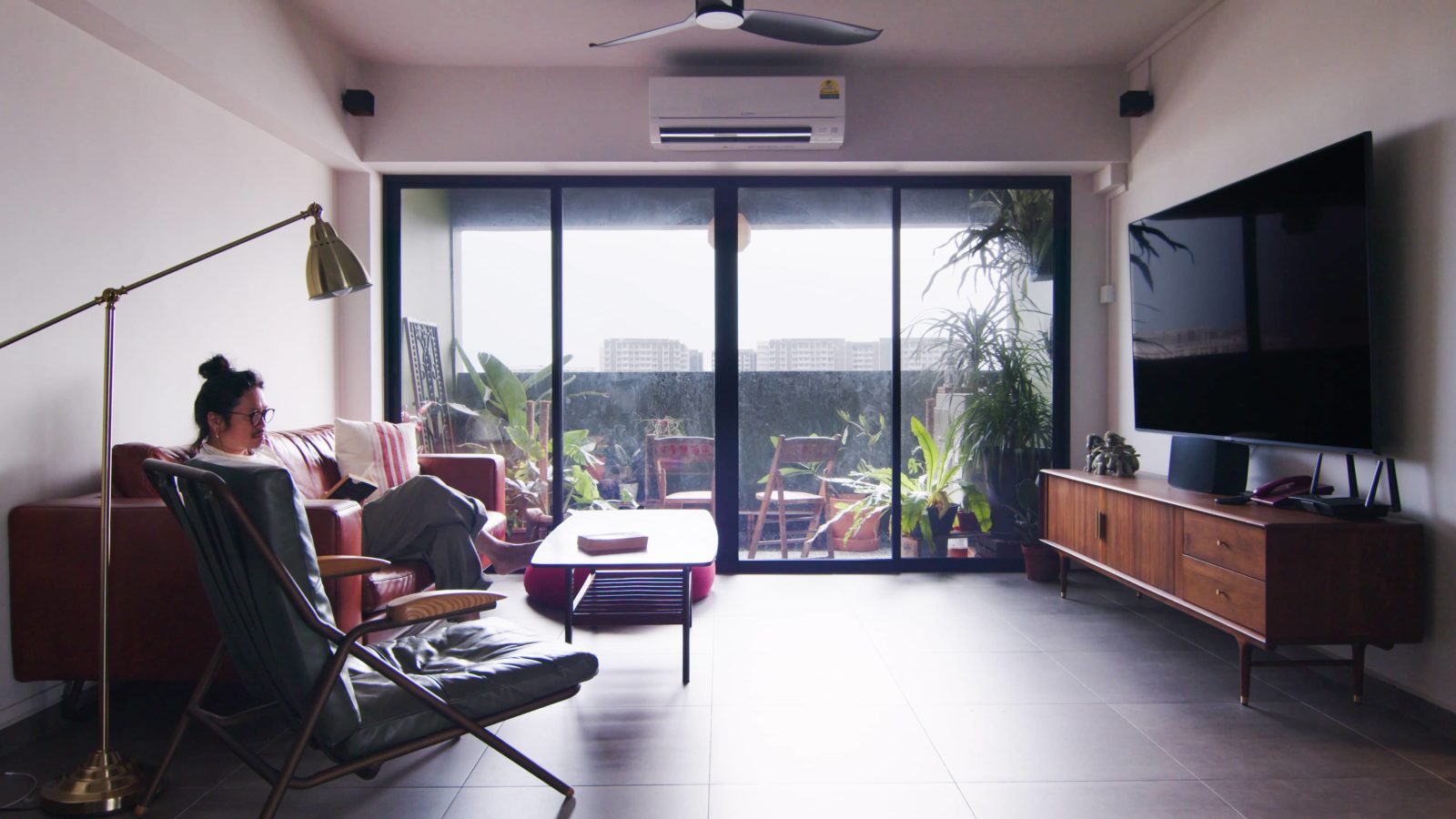 The kitchen itself is kept more muted but is accentuated by terracotta hues and fittings. An intriguing wire mesh door leads to the yard, providing privacy while welcoming abundant natural light into the space.
Minimalist aesthetics define the bathrooms, where a tasteful two-toned colour palette prevails. However, it is the elaborate sink designs that steal the show, infusing these functional spaces with a touch of opulence and refined taste.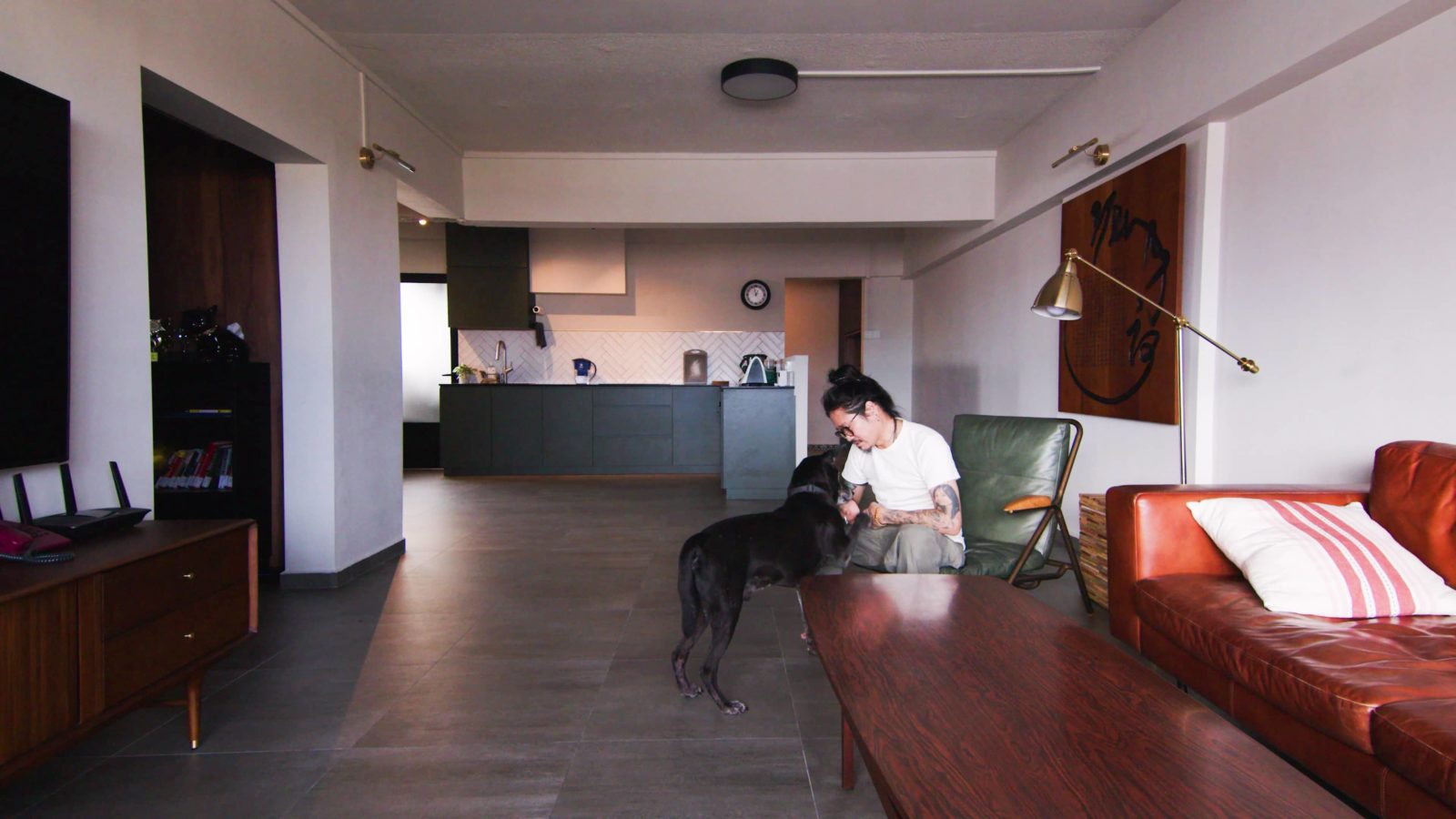 Keeping the needs of their twins in mind, the homeowners have created private bedrooms for each child while incorporating an open study accessible to all. Elevated on a platform, the bedrooms are reminiscent of a whimsical treehouse.
Special thanks to interior designers Jack and Kai for showing us around the home. If you'd like to get connected to them for the design of your own home, you can reach out to them via this link. Successful projects get a $500 Stacked Store voucher!