Advice
I Can't Decide Between Normanton Park, Parc Clematis, And Avenue South Residence. Which Is Best?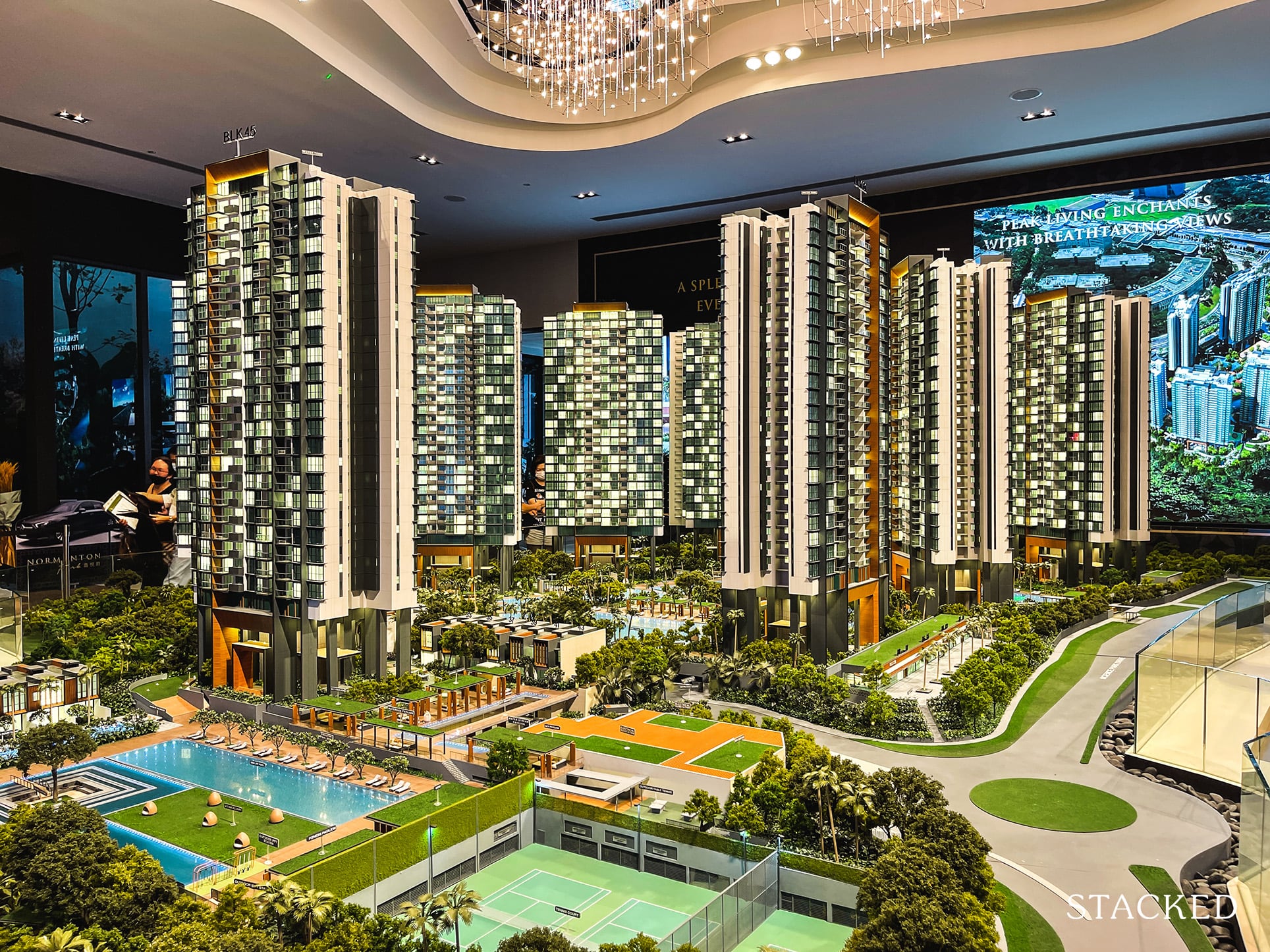 5
min read
Hi Stacked,
I have been searching for a while now and have narrowed it down to three condos, Normanton Park, Parc Clematis and Avenue South Residence. As you can see these are all big projects with a lot of units but I'm finding it hard to decide which is a better choice.
I have a short to medium term exit period for this investment, and am looking at which would be better in terms of potential appreciation and rental yield.
To give more context, I like Parc Clematis for the facilities and it has the best location but am unsure about the pricing currently. Normanton Park seems to be the better priced option and while I feel better about the developer for Avenue South Residence the price seems too high to enter at this point.
Thanks.
---
Hey there,
Thank you for writing to us. Indeed, the 3 projects that you have zoomed in to have their own pros and cons. We have done a full review for all 3 projects (Parc Clematis and Avenue South Residence are quite old now), with Normanton Park the newest. Regrettably, the pricing comparisons are out of touch now as the prices have moved in terms of volume and prices since their launch dates in 2019.
To be fair, all 3 projects cater to different tenant pools, and it is tough to make a direct comparison. I have listed some of my inputs on each individual project, hope it comes of use in your decision-making.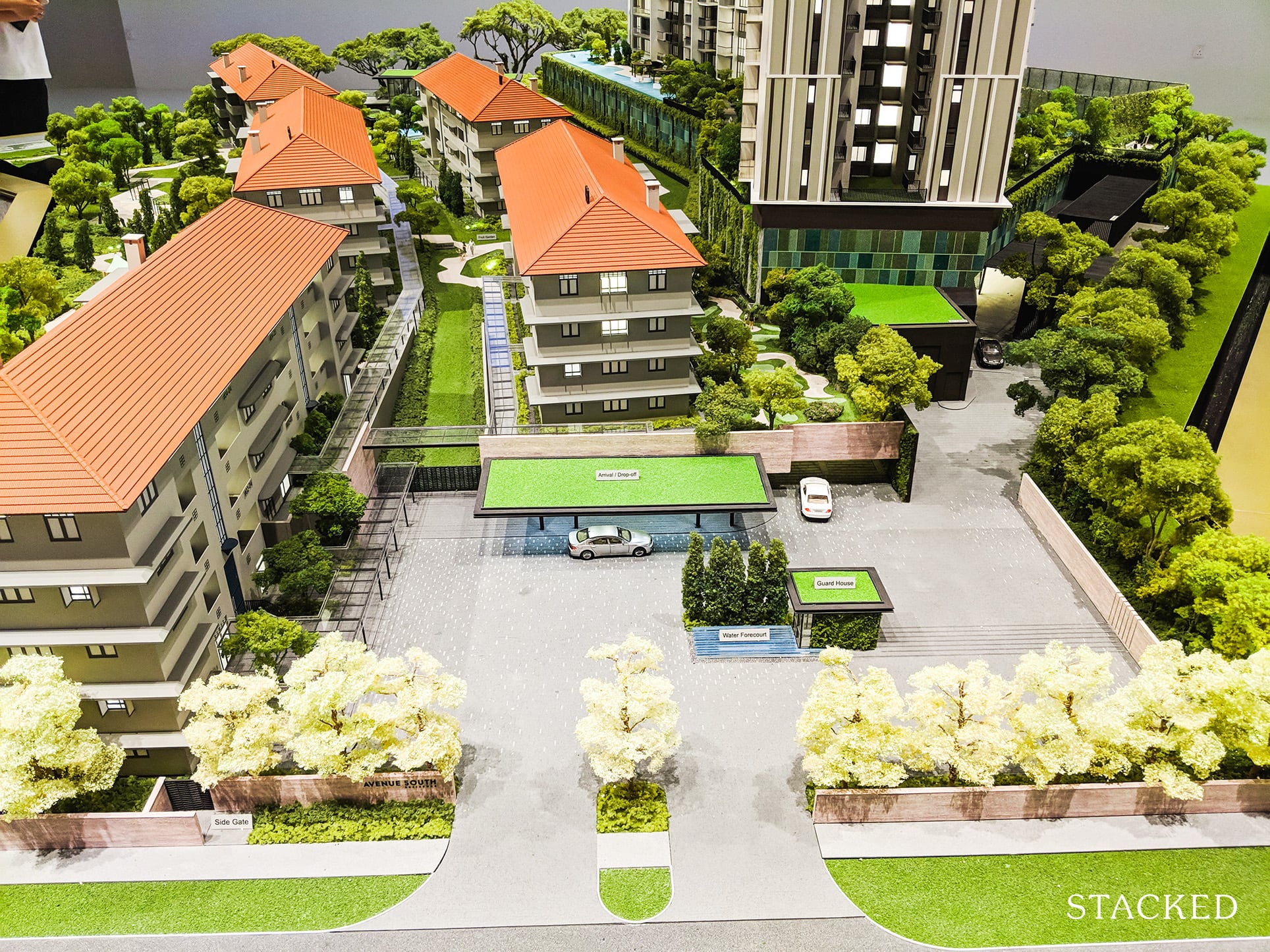 Avenue South Residences ($2,2xxpsf)

Pros:
Close to CBD
Better quality furnishings for peak collection which comes at a premium pricing. 
Spectacular view of the city/sea view
Tenant pool comes from those working in CBD, SGH or those that prefer to stay close to city and in a neighborhood area for basic amenities and schools.
Cons:
As you will be entering the peak/horizon level at a premium, tenants may or may not be willing to pay a premium for a higher floor unit with a view. Adding on, same stack lower floors owners could easily spoil the market to rent it out at lower price thus giving them some upper hand to play with the numbers.
Thus, depending on your entry price and rental outcome, a higher quantum may eat up the rental yield.
Stiff competition between neighbours for the lower level of the same stack.
As previous buyers will have entered earlier at a much lower PSF$ ($19xx-$20xxpsf) and you will be entering at a premium for a higher floor unit. The premium between the lower and higher floors may/may not be seen when it comes to resale.
Quite a distance to any MRT station. Even the upcoming Circle Line Cantonment/Keppel station would be a distance away.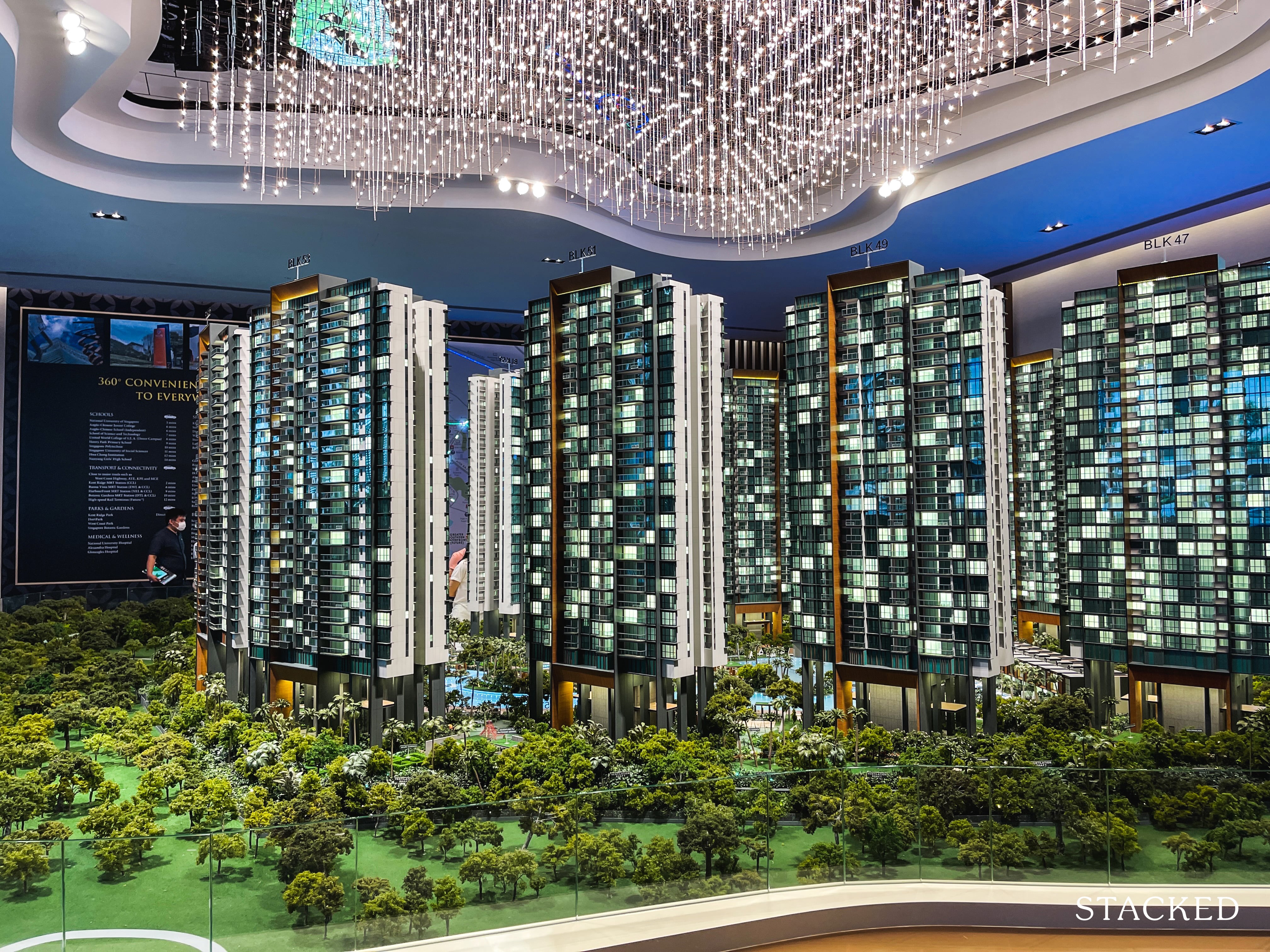 Normanton Park ($18xxpsf)

Pros:
Close to nature
Construction progressing well, some blocks well above level 20. Likely to TOP in 2022/early 2023 which is in less than 2 years. Thus, allowing you to rent it out quickly.
Tenant pool comes from Science Park, One North, NUH/NUS. 
Decent number of facilities for the number of units.
Depending on stack, high floor south facing enjoys unblocked Sea view.
In development shops for basic amenities or food option.
Cons:
No school within 1 KM range.
Away from MRT station.
Stiff competition between neighbours when it comes to renting and exiting with the number of units in development.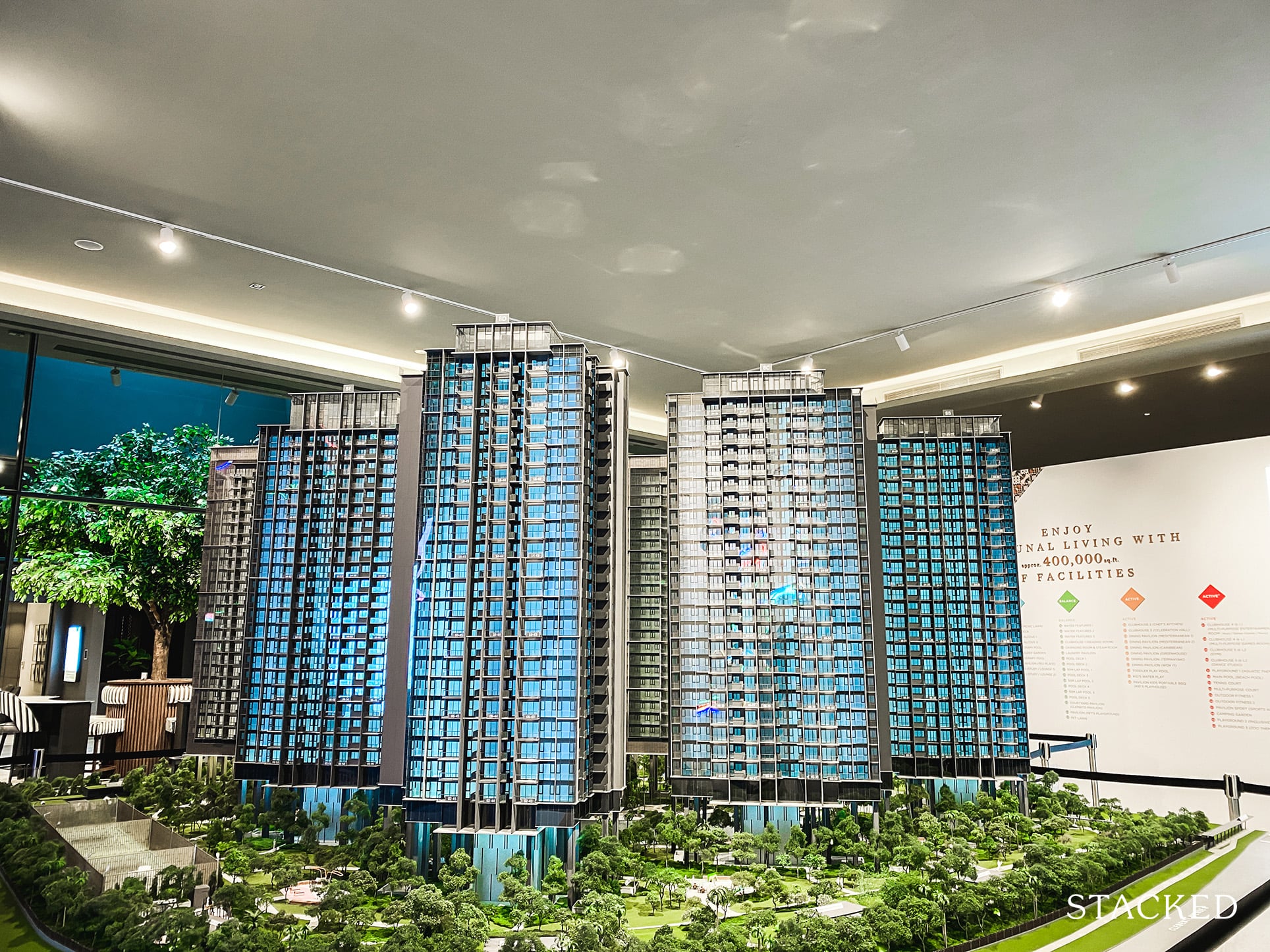 Parc Clematis ($16xxpsf)


Pros:
Within 1 KM to Nan Hua Primary.
Walking distance to Clementi MRT and Clementi Central.
Ample number of facilities in the development for the number of units.
Prices have been in the $16xx-$17xxpsf range since launch. You will be entering at similar/slightly higher than earlier buyers, thus allowing some room for appreciation
Clementi has always been popular for education institution and closest to Jurong Business Park. Therefore, tenant pool is stable with demand coming from those working in the western side of the island like Tuas, education institution in the vicinity and International Business Park in Jurong East.
Cross reference to other D5 projects located along AYE, there are 3-4 bedder stacks in Parc Riviera and Clement Canopy that faces the AYE road noise directly. 
Prices have risen significantly for the bigger unit size when it comes to resale.
We foresee own stay demand with the higher number of bigger unit sizes (3 & 4 bedders) entering the resale market as compared to the smaller unit size (1 & 2 bedders) in the Clementi/West coast vicinity. Even for the newly TOP Twin VEW, all 10 sub-sales transacted to date come from the bigger units. It's still early days but there is some indication of the demand for bigger units in the area.
Cons:
Stiff competition between neighbours in the same development when it comes renting and exiting as there are over 1,000 units with a mix of different unit types for the 3 and 4 bedders (3 bedder dual key, 3 or 4 bedders with private lift). Future buyers will be spoilt for choice.
No shops for basic needs within immediate vicinity. One has to walk all the way to Clementi Central for basic necessities.
All in all; leaning towards Parc Clematis for the lower $PSF entry price which is not too far off from the initial buyer's $PSF in a rental-tested area.
It must be said though, it also depends on which unit type you are looking at and the overall quantum. Units with private lifts would be more for their own stay profile than rental investment due to the premium quantum which may affect the overall rental yield. 
Finally, we can take some references from The Trilinq and Clement Canopy with a gross rental yield of 3.1% and Regent Park with 3.2%, which is decent.
Have a question to ask? Shoot us an email at hello@stackedhomes.com – and don't worry, we will keep your details anonymous.
For more news and information on the Singapore private property market, or an in-depth look at new and resale properties, follow us on Stacked.