Property Stories
I Bought My Parent's Condo (For A Higher Price): Here's What I've Learnt
Ryan J
February 27, 2023

5

min read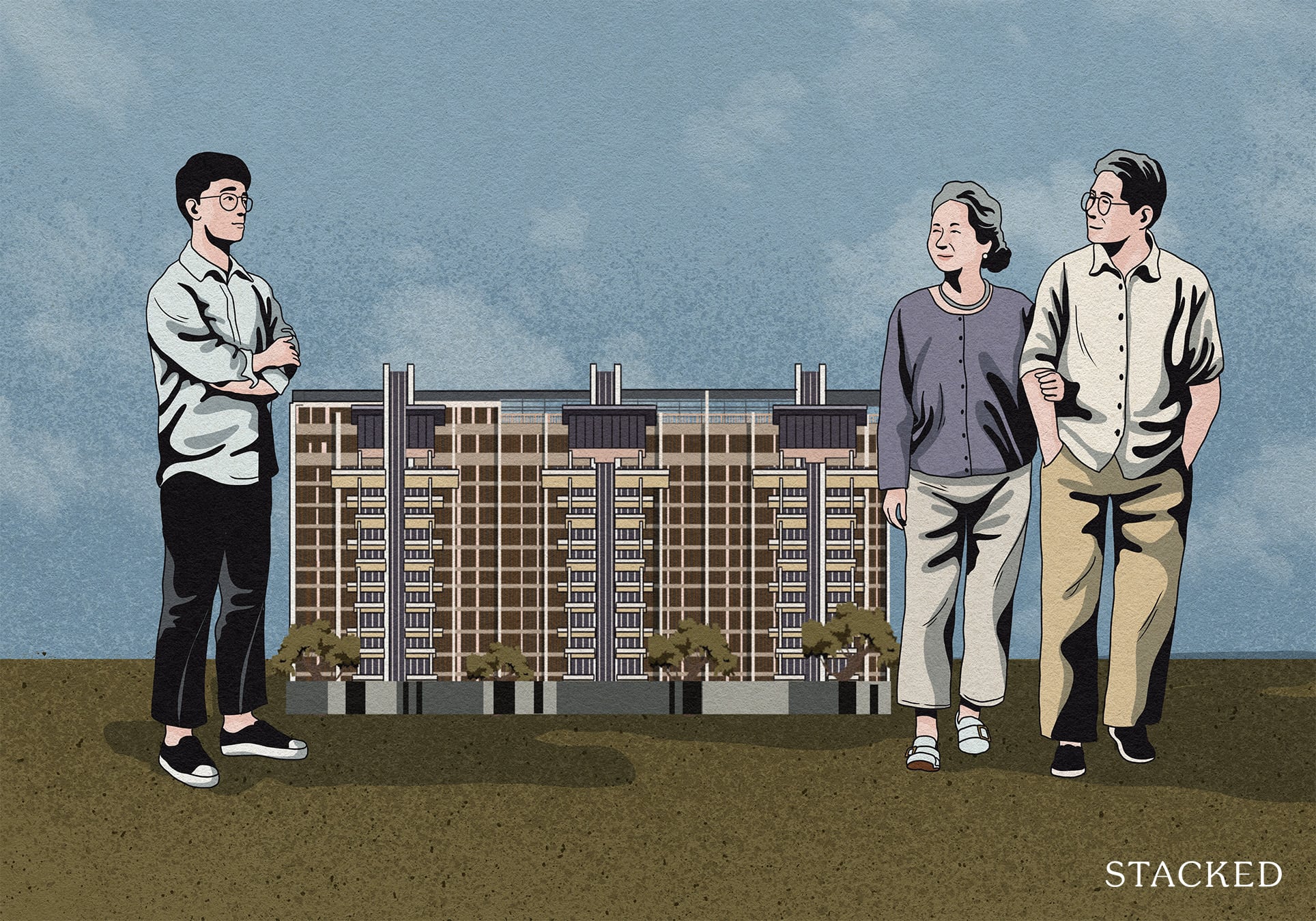 5
min read
Buying a property from your own parents should be less stressful; but as one reader shares with us, it's also a very unsettling experience. This sort of transaction goes outside the usual financial boundaries: it makes you also query things such as whether you're being too difficult, and it's very odd to hear your agent give you advice for an advantage over your own mum or dad. Homeowner BM shares why it was so weird and surreal to buy over his own parents' place:
A happy coincidence for a son and his parents
When BM's father retired in 2013, the decision was made to sell their condo in Eunos Park, and move into a resale flat. However, by coincidence, BM's flat had passed its MOP the year before – and BM also had a shop he was running in the Geylang Serai area. 
This was like a stroke of fate: his parents' condo would have placed him minutes away from his shop, and he was both intending and ready to move to a private property. On top of that, Eunos Park was a freehold condo, which appealed to BM and his wife. 
At first, BM's parents offered to simply transfer the condo to his name; but after some deliberation, he felt he had to turn it down. BM says:
"I knew my parents were counting on their property to retire, and I was doing quite well. My wife also persuaded me not to take it as a gift – she didn't like to feel that we would always be in debt to my parents, for the free house.
So I told my parents I did want the house, but I insisted I had to pay at least market rate for the property."
At the advice of his brother-in-law, BM also chose to have a professional property buyer's agent handle the transaction. He says:
"After running my own business for so long, I know these things you can't fool around; later on there will be issues. Especially since family is involved, I want everything to be very clear."
BM had previously seen a dispute over property ownership in his family when two of his relatives went to court over their HDB flat; so he was cautious even though the sellers were his own parents.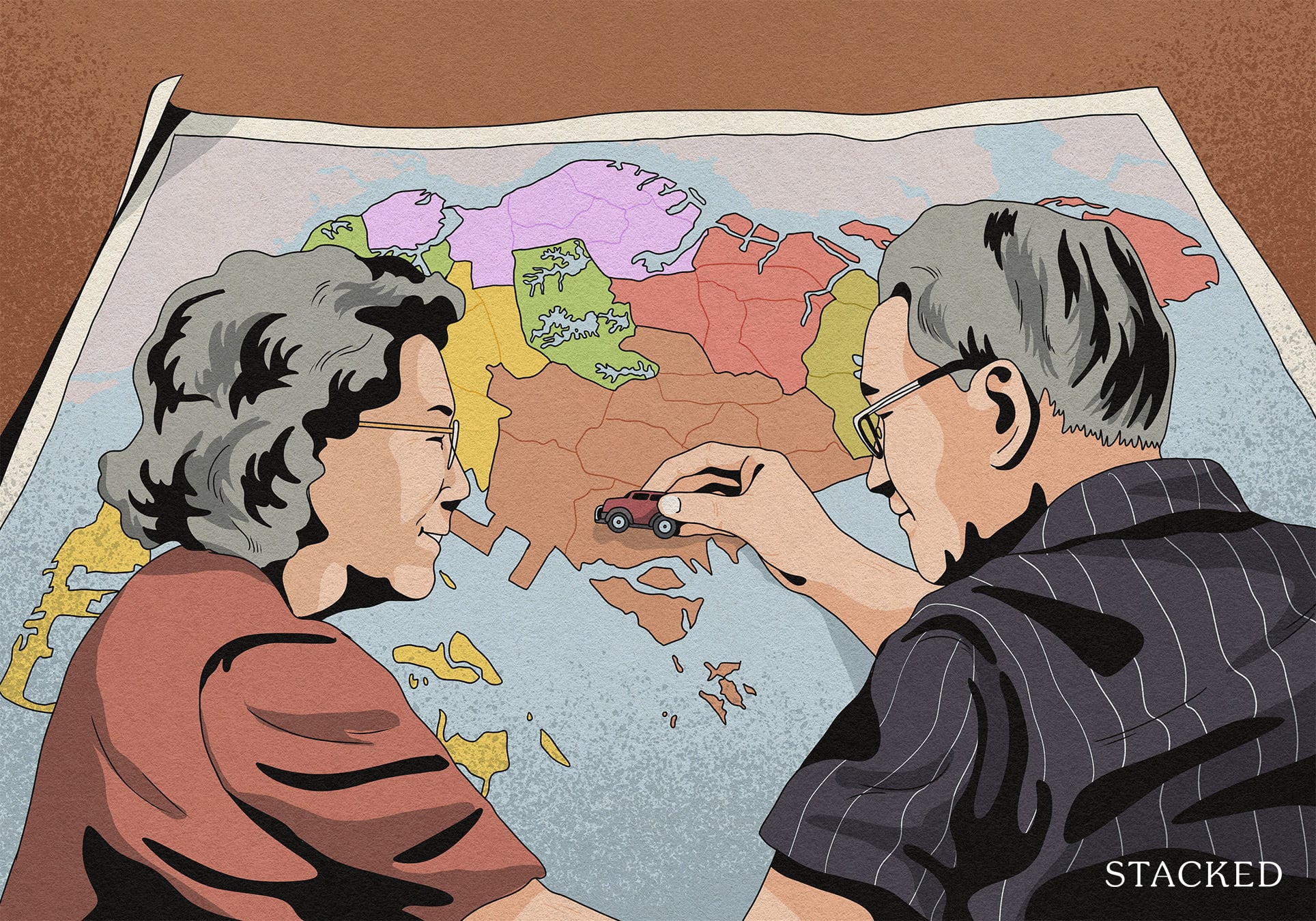 But there was still a conflict between the financial and social side of things
The most jarring example of this, according to BM, was that he knew what his parents wanted for the flat; but it was an amount that his agent claimed was overvalued.
BM notes that this was in 2013, which was the last peak of the property market; and the amount his parents expected for the flat was around $70,000 higher than what BM's own agent had projected.
"I had to tell the agent thanks for the advice, but I am going to have to tolerate the extra $70,000," BM says, "Because I thought about it the whole night, I decided I cannot bargain with the people who raised me right? If they want $100,000 more also I should pay, as long as I can afford it. I just consider it part of my obligation to them.
But it is a very strange feeling to have someone advising you, to pay your parents less."
BM adds that to make the experience even weirder, he had to lie to his own parents and says that "the agent says the price is okay," as he didn't want them to lower their asking price for his sake.
During the viewing, BM realised he had viewed the property with rose-tinted lenses
"I'd visited the property before very often of course," BM says, "But when the agent did the walkthrough, I realised how different things can appear in our minds."
From BM's perspective, the property was in a great state of maintenance. But Eunos Park is an older condo from the '90s, and even in 2013, it was starting to show its age. This was true of both the actual unit and the facilities.
"Until the agent started to poke around, I didn't realise how bad the condition actually was. Somehow, when you see the place often, you ignore the bending cabinet doors, the unevenness under the vinyl floor, and the leaks and bulges above the toilet ceiling.
It was right in front of my eyes all the time I was there, but somehow I never saw it until the agent provided a fresh perspective."
While it didn't diminish his conviction to buy, BM feels it's an important lesson when buying over familiar properties.
"Whether it's your own house, or you're buying a house you've visited all your life, you tend to underestimate how much work needs to be done. 
My idea when I bought my parents' place was to do almost no renovation – but after the agent pointed out all the problems, and later a contractor came in, I spent about $25,000 to $32,000 fixing up the house. This wasn't actually planned, but what to do?"
BM was grateful nonetheless and noted that – if his property agent had wanted to be lazy – he could have just skipped over all this, and treated it as a formality. 
Parents quietly approached the property agent as well
After the viewing, BM's parents did approach the property agent to ask if the price was too high. They mentioned they were willing to lower it if necessary.
This would probably have been awkward for the agent as well (remember, the agent knew the asking price was too high but had specific instructions to accept it anyway). BM says the agent conveyed the message to him, and had deflected the question by just saying BM was satisfied with the price.
"I think it's good that the agent understood the family side of these things," BM says, "Luckily he was smart enough not to tell my father, oh actually, you asked for $70,000 too much."
BM says one of the things to watch for, with these sorts of family-related transactions, is a realtor who has the wit to say the right things.
"If you get one of those robot types, who only answers in black and white, I think they are not good for this type of deal," BM says.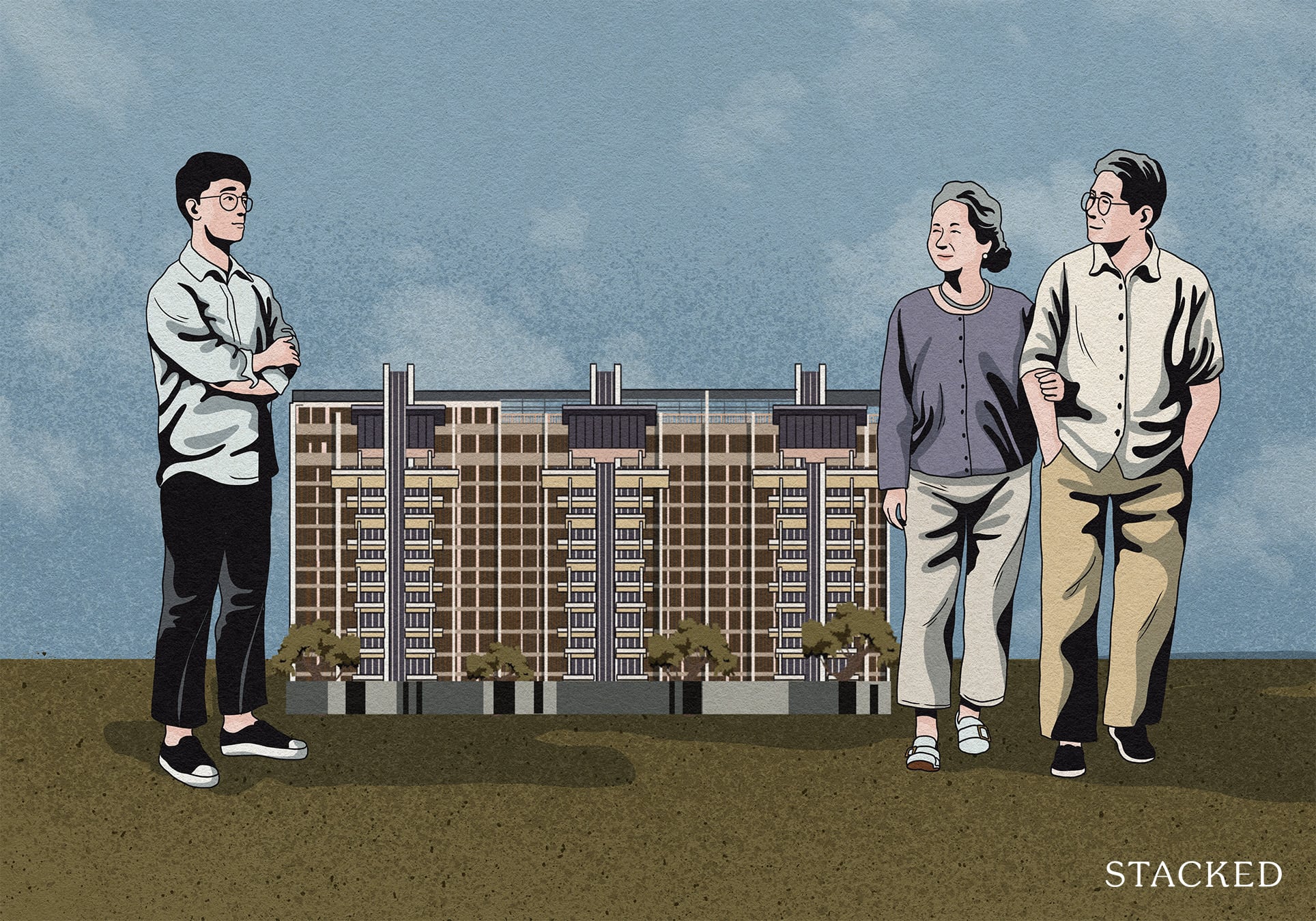 Being spared the difficulties of moving
One thing BM can boast about is that, unlike all the friends he knows, he never had to experience serious pain while moving.
BM didn't have to care about things like the date of vacant possession, for example. Likewise, BM had started to move his things into the unit months before even getting the OTP, as it was his parents' place anyway. There was no urgency, nor was there even a need to hire movers, as he had so much time to do it.
BM says one of the biggest comforts was also familiarity: it was as if he wasn't even moving, but just going back to the neighbourhood he grew up in. He says:
"This area is even more familiar to me than where my flat was at Pasir Ris. Some more my wife also stayed in this area in her teens, so for us, it wasn't like moving at all; more like just coming home after a long trip."
Advice to those buying over their parents' home
BM says that "If you can if they will allow you, buy from them rather than accept it as a gift. You will feel a lot better about yourself. You will feel you have helped your parents' retirement in a way."
However, BM also stresses that it's important to get the legal work done right.
"It's already a bit sensitive because it's family; but if you do it anyhow, later when there is an argument, it will get worse. So I advise, don't be so easygoing that you don't do the proper thing."
For more on homeowner experiences and their journeys, follow us on Stacked. We'll give you a ground-floor look at what's going on in the Singapore property market.