Property Stories
5 Essential Takeaways I've Learnt From Buying Digital Real Estate In The Metaverse
Cheryl
April 11, 2022

11

min read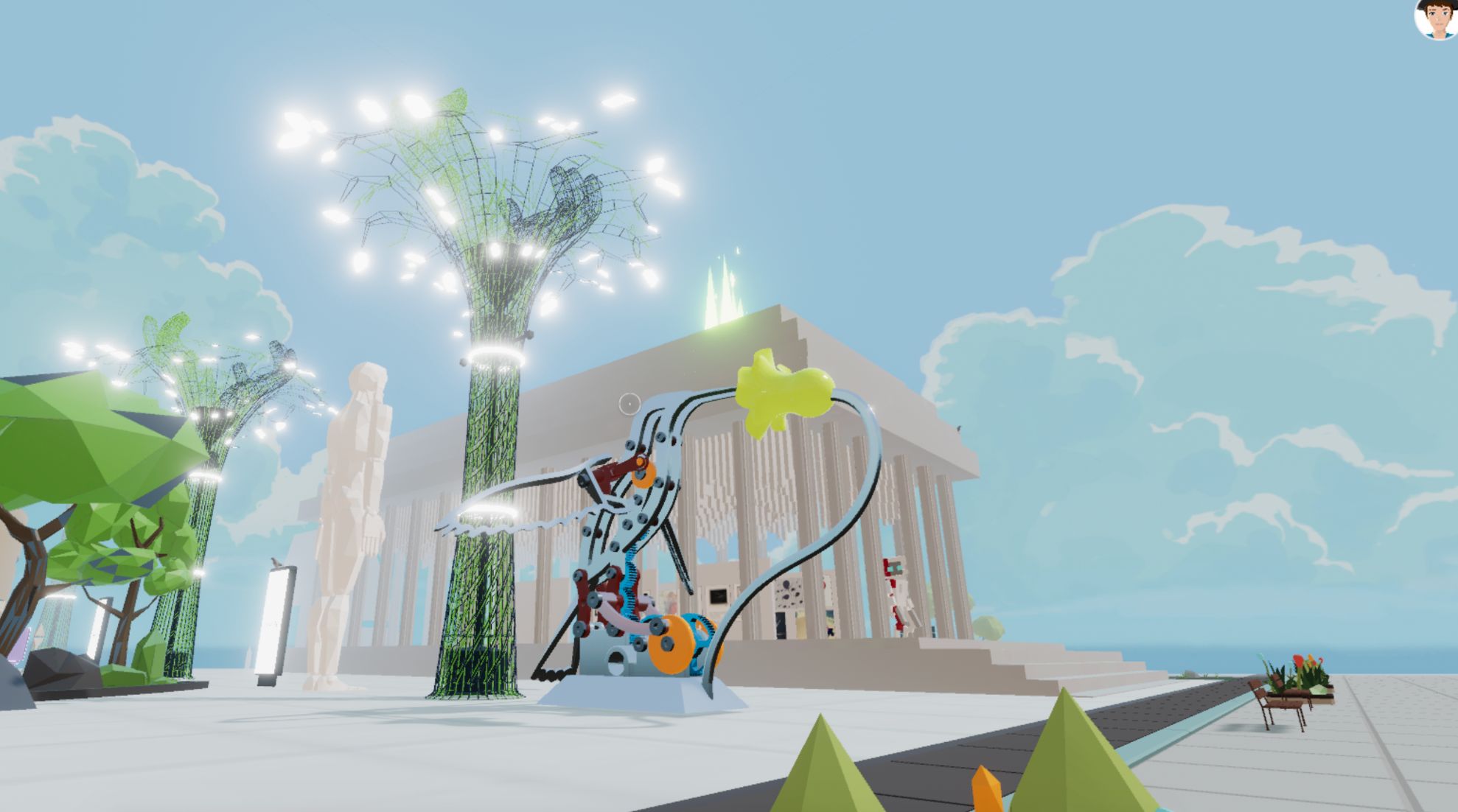 11
min read
Now I'm no martial arts expert, but I'm pretty sure the venerable Bruce Lee once said:
"If you want to learn to swim jump into the water. On dry land, no frame of mind is ever going to help you."
Like most sayings, it sounds stupidly obvious when you hear it, but it's really much tougher to put into practice.
I had done my research (345 hours of it), I have seen the numbers, and all that was left was for me to jump straight in.
And jump straight in I did, to a tune of $19,000 for a plot of land in Decentraland.
While it's only been 2 months since I've made a 15% value appreciation just from my MANA coin appreciation.
Plus the last time I checked, my neighbours have managed to sell their plots for 8,888 MANA (that's about SGD 27,000 in today's value).
Now I know it's still early days and a lot can still happen, but here are some key takeaways that I've learned during my journey so far.
Takeaway 1: The Whale Creep
With the recent mad and dangerous swings in the crypto and stock market, it can be tough to protect the value of your assets. Many found a safe haven in the virtual land market in Decentraland – which inevitably caused some whale purchases.
The biggest whale, called CashChris, owns about 297 estates in DCL – I'm not sure what is the exact valuation, but you can bet he's kinda balling.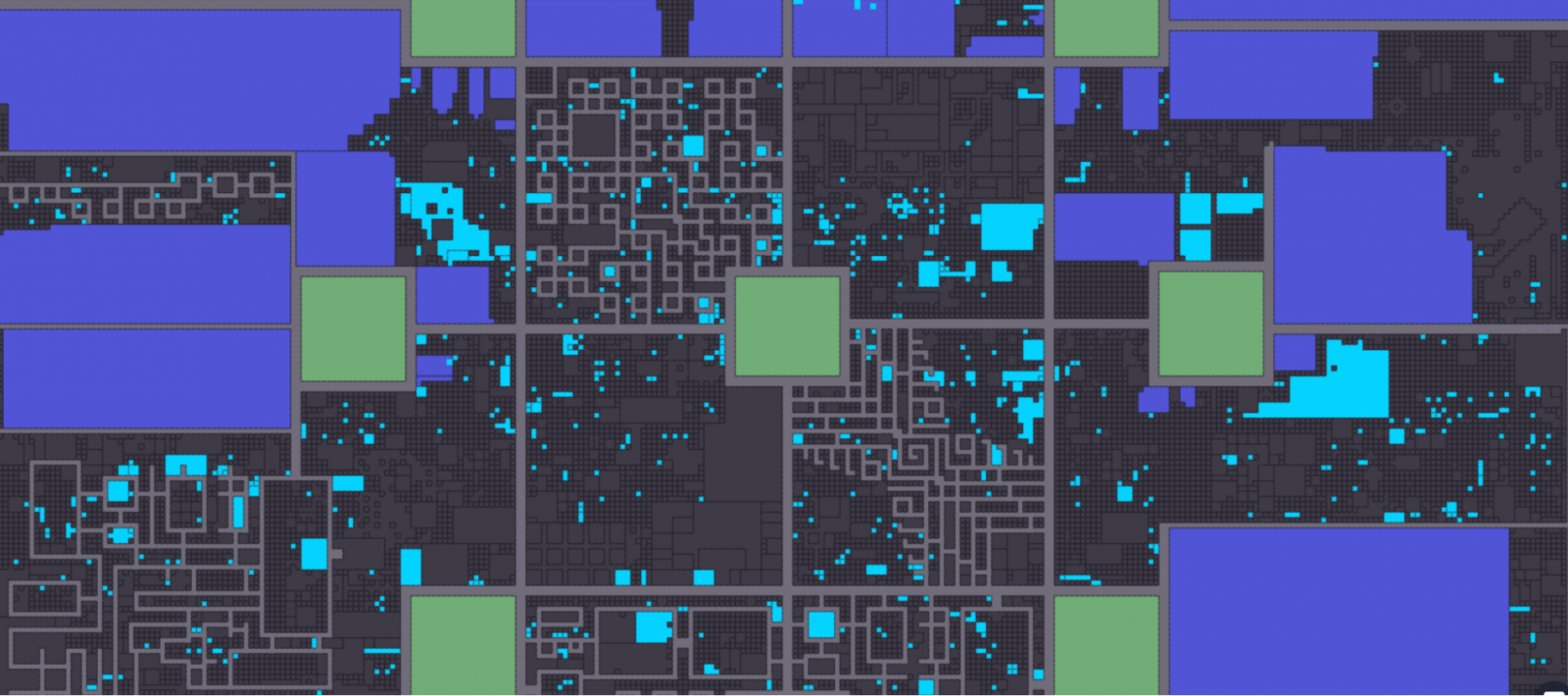 To give you a quick crash course on what you're looking at as you stare at the map, the colour highlighting the different plots of estates/land indicates the ownerships of those parcels – the darker the shade means that DCL whales own it. As you can see, the colour purple dominates the map – this means that there are many whales in this space.
The dominance of whales in this space could be a risky thing, especially when looking at the volatility of the market. If a whale dumps their share, the value of the lands and the price of MANA will likely take a dive. It's the same as a company owning the majority share of units in a development. When it comes to a collective sale decision, you are hugely impacted by what they decide to do. Likewise, if they decide to cash out at a rate lower than the market rate, you are just as affected.
Just so you know, big whales usually equate to choppy waves in the ocean. This read also shares that crypto whales have been accumulating a tub load of these altcoins. Never forget the time when BTC crashed when the whales rug pulled earlier this year (*PTSD intensifies*).
Anyways, it could be helpful to track some of the biggest ETH wallets to see where money moves.
So enter at your own discretion and never buy more than you can lose.
Takeaway 2: Variables of Valuation
(this is gonna be kind of technical, so bear with me)
My main concern prior to selecting any plots of land was if the variables that affect physical real estate would be the same as its virtual counterpart – location, amenities, and perhaps frontage.
Like any property, I took these three main variables into consideration from the stance that they would affect value and growth potential:
Location
Despite being able to teleport your avatar anywhere in the metaverse, the invariable claims of location location location still ring true in the digital world. As such, this was the first variable I considered when purchasing my plot in Decentraland.
For those looking for some domain expert input, Andrew Kiguel, CEO of Tokens.com has essentially done the same thing. His opinion led him to purchase US$2.4M worth of virtual land in the fashion district of DCL. This space on the map is known to be one of the most popular spots, seeing that it hosts many virtual runway shows.
DCL in particular has many famous neighbourhoods like Fashion Street, D-Land University and Vegas City that can really draw in a crowd. Buying plots within these neighbourhoods probably can command a much higher premium than lesser-known neighbourhoods.
One thing I notice is that the nearer parcels are to the different plots of Genesis plaza, the higher the value – probably because those are near high traffic areas and it would garner a lot of eyeballs. Genesis Plaza is sort of a 'meeting point' for users, ya get the gist. And we know traffic is the new currency.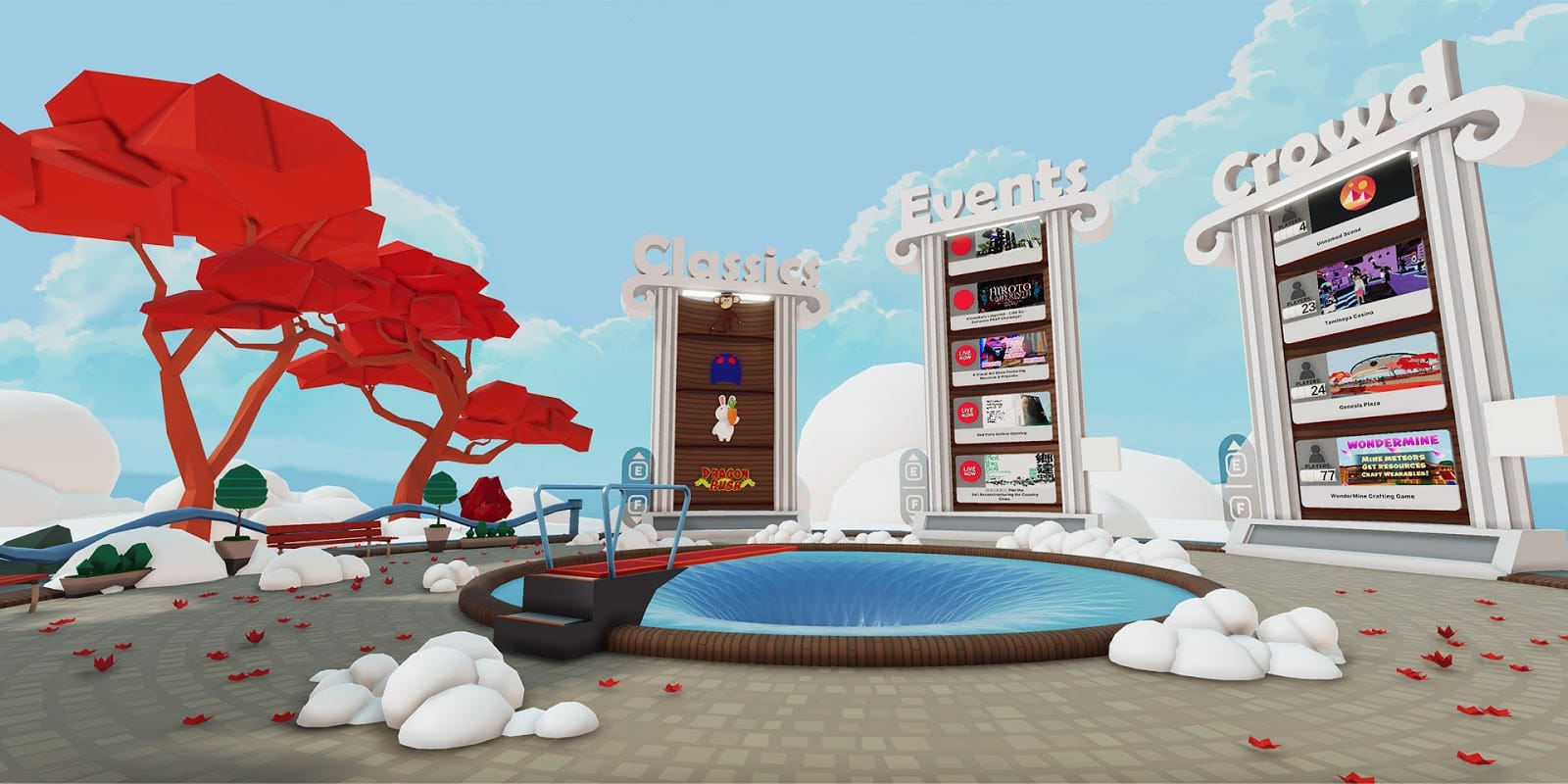 Better located plots allow a higher potential for capital growth due to demand and it's easier to lease it out and sell off in the future (which is obviously a really important factor).
Communities are important here – take some time to dive deep and look at what they are saying, like on Reddit or Twitter.
You'd want to engage as much as possible, as some of these will communities are an invite-only process at the moment. So it pays to be open and to try and get feelers in different spaces.
Utility/Amenities
In Decentraland, users are able to design and customize their land. Suppose your parcel of land is able to attract many visitors, you can very well collect some advertisement fees if brands want to set them up in your plot (just like Monopoly if that's your thing). That's why the utility of a plot of land is really important in determining its value.
You can even pay for the professionals to develop your virtual buildings (see: Decentraland Architects) into the metaverse. Without the laws of physics in the metaverse, you can let your imagination run wild – see the floating stage on the third floor of the ConsenSys?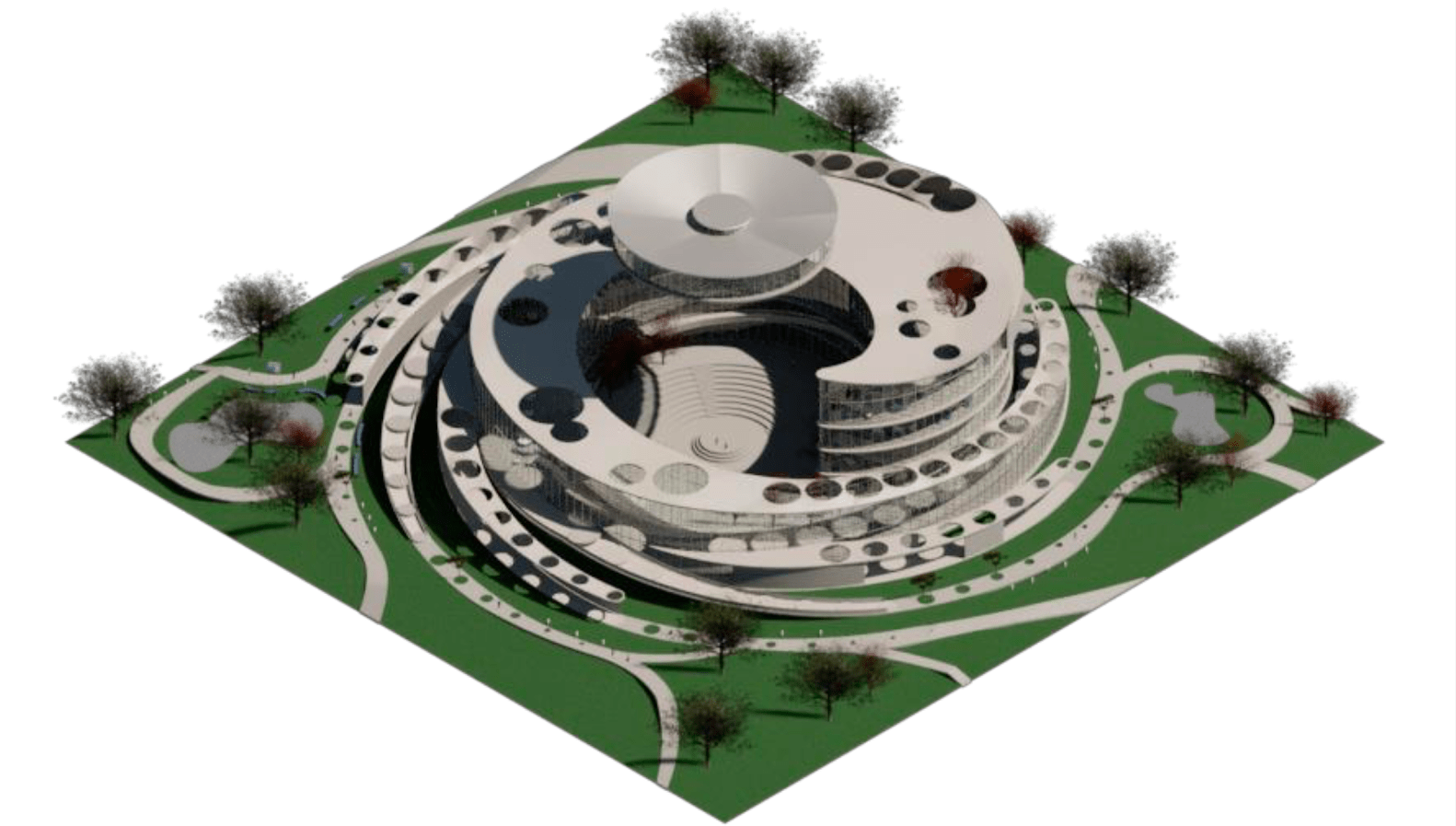 Janine Yorio from Republic Realm suggests that the functionality of land prevails over its built facade when it comes to value. A good point to take note of.
Transacted Platform & Scarcity
Widely recognised platforms such as Decentraland, The Sandbox, and Axie Infinity are able to command a higher value for their NFT land due to the effects of supply and demand. Scarcity in those platforms causes huge effects on valuation. The fact that someone paid US$450,000 just to buy a one-in-a-million plot of virtual land beside Snoop Dogg in The Sandbox says a lot.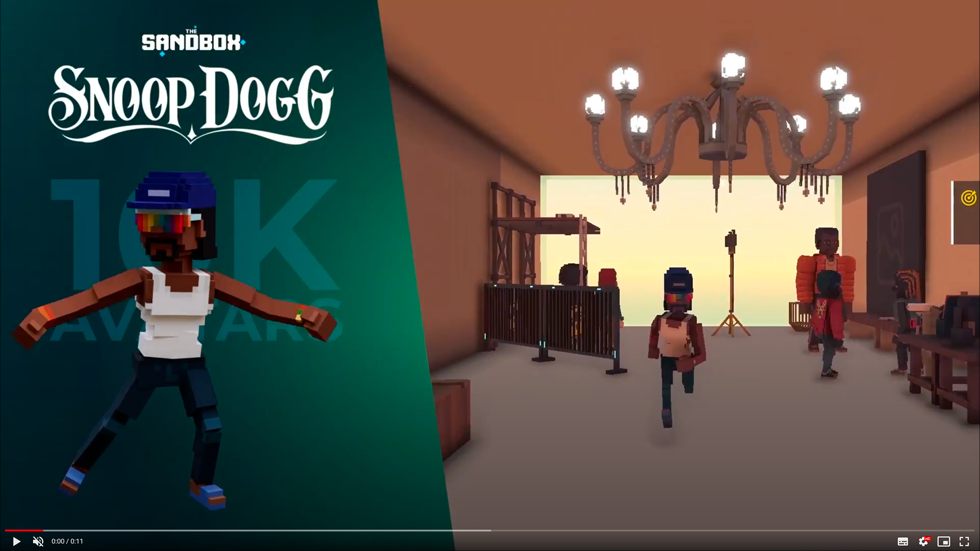 Takeaway 3: Potential of The Metaverse – Present and Future
According to Grayscale, the metaverse currently represents a $1 trillion market opportunity. That's really huge – almost equivalent to Tesla at its height. And we all know why Tesla is so many investors' favourite stock to hold.
With respect to real estate, it's not absurd to think that the metaworlds will mirror and adopt the facets of our physical world. Like any economy, supply and demand would also affect the value and price of these virtual spaces.
And so while it doesn't necessarily mean it's a sure win, there is definitely some belief in safety in numbers here. Seeing that people are already forking out hundreds of thousands for virtual land is a confidence factor. Can you imagine owning a plot of the virtual Eiffel Tower on the metaverse and in turn having some real-life tickets or perks to the physical Eiffel Tower? Kinda cool if you ask me. 
Using our avatars, we can attend schools and workplaces in these digital spaces, which would alter the way we interact with our colleagues, friends, or even our physical spaces.
Read this next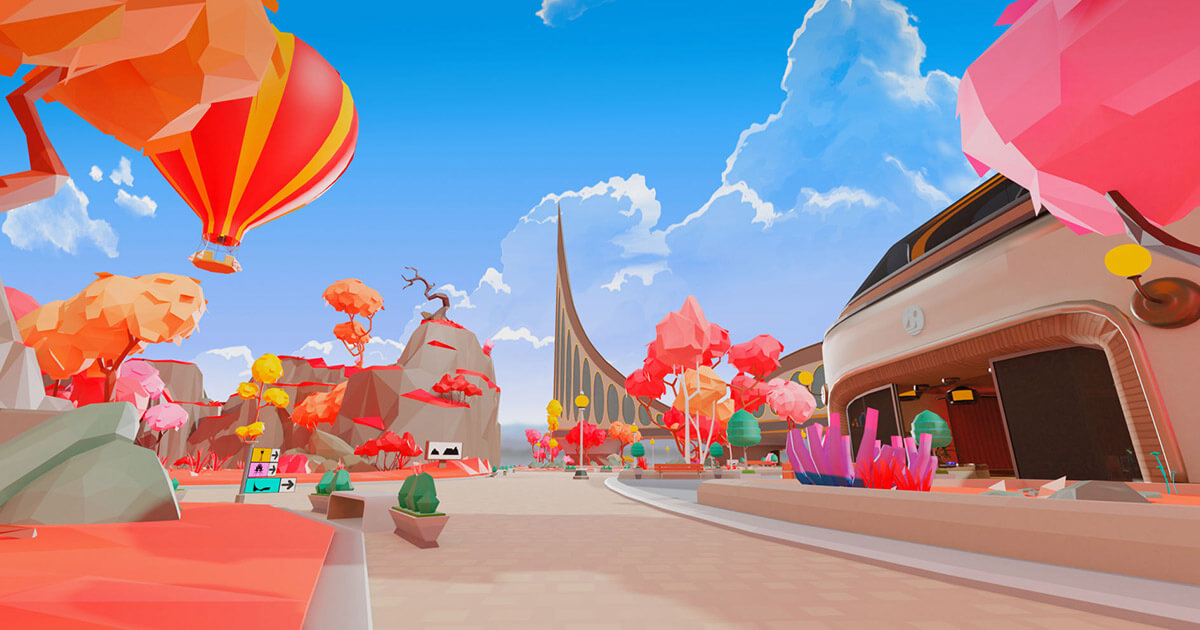 There would be more opportunities for higher quality education, deeper discussions, and brainstorming when it is taken place in a more immersive setting. Not that I'm proud of it, but I know I sometimes doze off in an online meeting, just because it feels too off-screen. I can see how an immersive VR setting could be useful when WFH.
I think the metaverse will elevate our experience with the internet. Big names around the world are changing the way how consumers interact with art, fashion, and consumerism.
From Paris Hilton performing on her Island in Roblox, to key art valuers Sotheby's and Christie's establishing their presence in the metaverse – it's clear that the future of the metaverse is packed with parallels of our physical and alternate digital life.
We are already witnessing a "crypto paradise" called Satoshi Island forming on a private island within Vanuatu. Citizenship on that island will come in the form of an NFT which costs US$130,000, and its main currency?
Cryptocurrency, of course.
I can see it becoming a crypto hub that all enthusiasts would flock towards.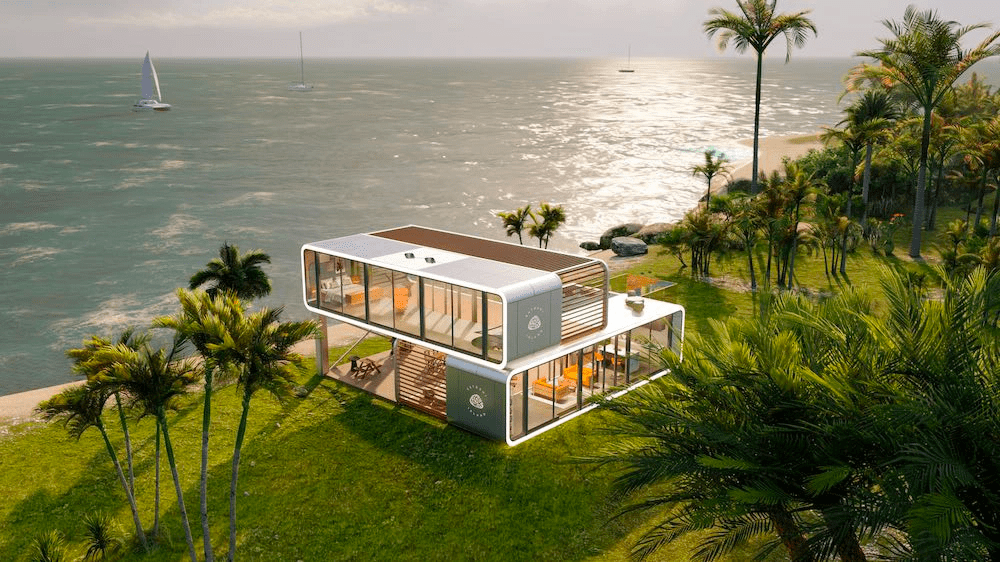 With NFTs already pegged to real-life consequences (like citizenship in this case), who is to say that this will not evolve in the future?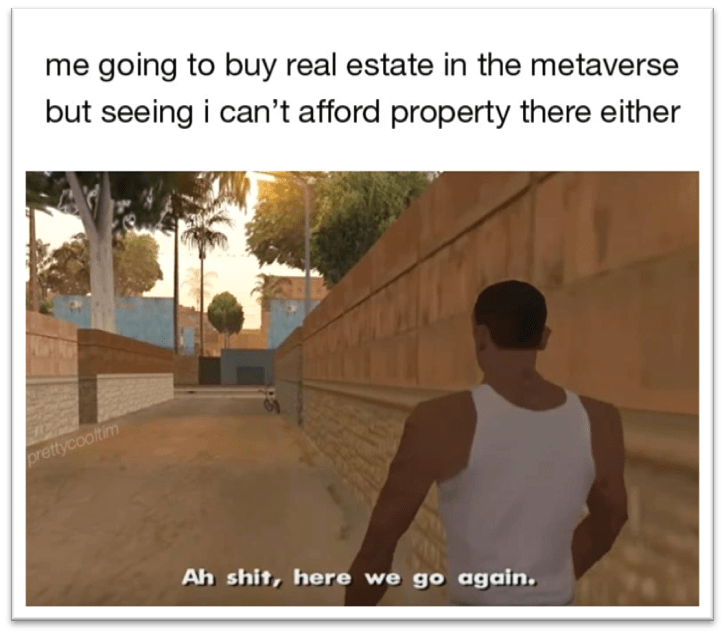 Takeaway 4: Evolution of Businesses & Business Psychology
I can already see how brands are stepping in to merge the boundaries between virtual and real spaces, in order to provide consumers with more innovative and meaningful interactions.
And this will further accelerate in the near future.
Businesses around the world are swiftly shifting their pipelines, business models, and technology to accommodate the arrival of the metaverse. For example, Walmart has entered the metaverse with its plans to create its own cryptocurrency and NFTs, while opening its very own virtual store. Giants like Adidas, Abercrombie & Fitch are also hopping on the bandwagon. How we consume products would also change following this gradual shift.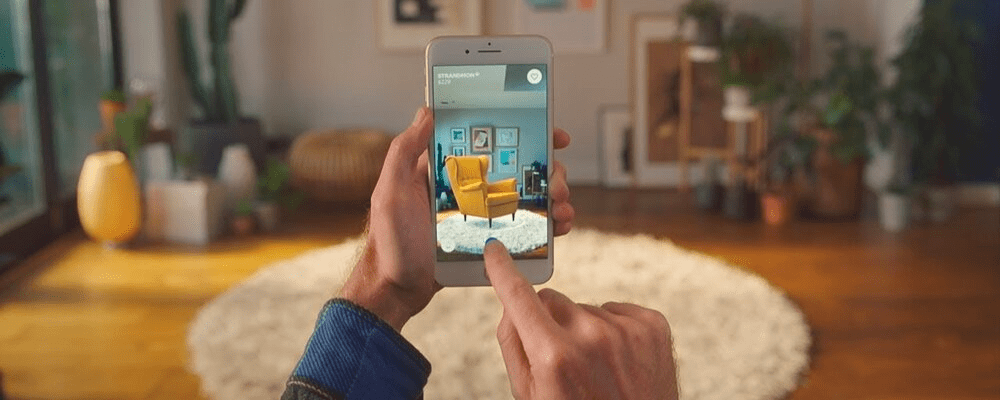 It could provide a much more tailored experience where customers can efficiently find their items, and for businesses, this means a higher buy rate.
Luxury brands have a name for providing unique customer experiences, and this can be seen from Louis Vuitton and Gucci, where they created digital experiences and games. Involving the audience in the brand gives a much deeper branding impression and more meaningful relationships.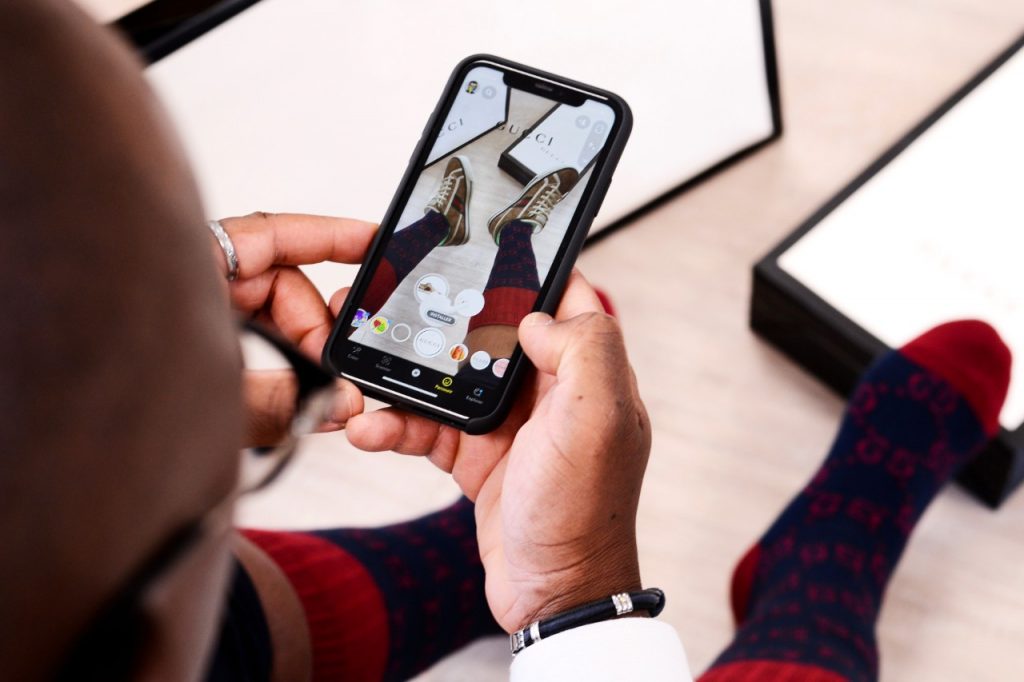 Takeaway 5: Banks, Smart Contracts, and DeFi are revolutionizing Transaction Procedures
With the growing adoption of cryptocurrency and meta-tech, financial institutions need to prepare for integrating this new asset class into their business models and services. (Unless they want to be left out of this new phase of the economy).
With digital assets becoming more prominent in the metaverse, people can start sending money between friends (like Google Pay), or pay for physical goods (crypto cards) and even back up real-world assets (perhaps even mortgage your virtual home for your physical one?)
With advertisements of crypto platforms like Crypto.com or Coinbase, there is a massive potential for banks to join this new space and reinforce storing of value in digital assets. Preparing for the future is important to stay relevant.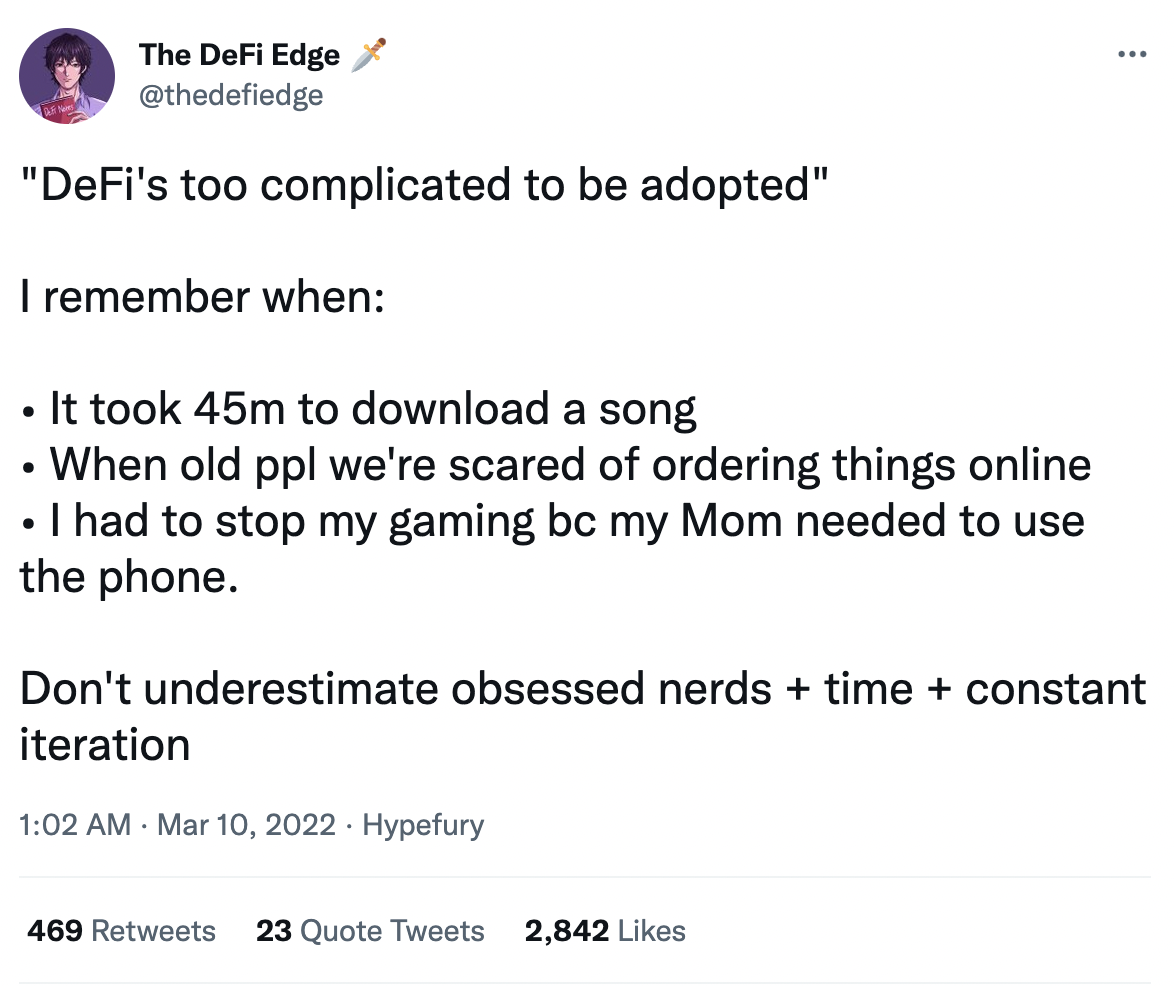 The rise of blockchain tech and decentralised finance allows secure title transfers via NFTs on the blockchain without the need for intermediaries. While there are no concrete official regulations towards this yet, I can imagine how seamless and convenient any transfers would be. And the best thing is any changes are safely stored in the blockchain, lower in cost and so much more efficient. Though some fields might be obsolete, new careers might grow with the rise in demand.
In fact, the more I read about big names trying their hand at accommodating this tech into their business models (like Citibank & JP Morgan), I feel more affirmative of its future potential. Maybe the metaverse could look completely different from what we imagined, I feel lit being part of it in its infancy (it's not FOMO, I promise).
Daily transactions can really have a shot at adapting to this. Who knows?
Final Thoughts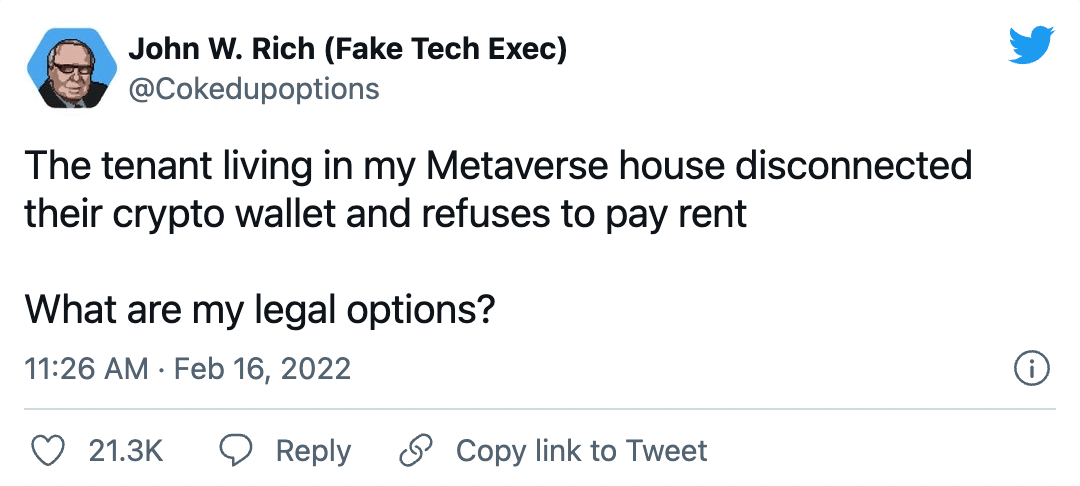 Jokes aside, buying something not wrapped in reality can be a hard concept to digest.
This is exactly why I needed to invest this sum of money. Only by doing so would I be fully immersed, and able to understand this new world intimately.
Plus put it this way, if I know that my returns are involved, I'd definitely do plentiful research on it to maximise its potential. (And also because that was the best-looking plot that COULD be worth its price IMO)
This, of course, comes with its own fair share of risks. Like all other altcoins, MANA has its own risks and currency volatility. Legal implications are not in the clear yet, and it is still uncertain when would businesses adapt to the metaverse completely and for users like us to experience it.
Though nothing is really set in stone yet, I am excited to see how the metaverse can redefine physical and virtual assets.
Hope to see y'all in the metaverse soon.