Buying

How To Avoid Buying An Unprofitable Condo: 5 Less Known Reasons To Consider
Ryan J
January 25, 2023

8

min read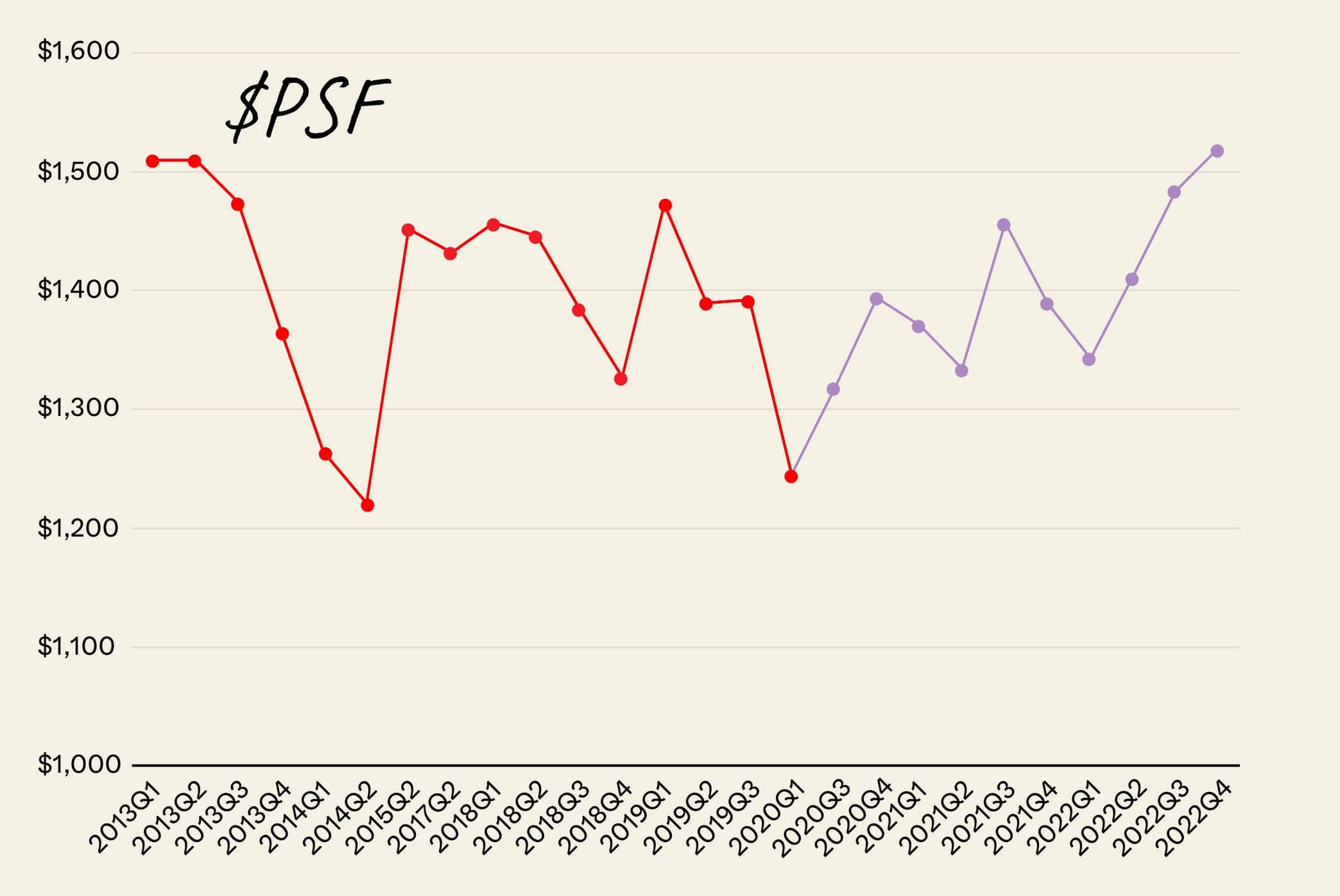 The list of things to look for in a condo is long, if your goal is investing. Sometimes, it helps to do the opposite: focus on what a condo shouldn't have. This helps you to curate your shortlist of potential projects, rather than adding more and more names. Here's a list of warning signs we look for when assessing a project – and while it's by no means exhaustive or definite, it does at least prompt us to look more closely into certain things:
1. Timing of the launch (and when you sell)
It seems especially pertinent to mention this today, as 2022 was a new peak for the property market. This factor has nothing to do with the condo itself: the facilities can be great, the location can be central, etc. But if the property is bought at a peak, there could be limited room for further appreciation and a greater chance of a resale loss.
As a case in point, check out our review of Urban Vista. At the time we wrote that article, there were 61 unprofitable transactions to 19 profitable ones (as of 2023, there are 76 unprofitable transactions to 38 profitable ones).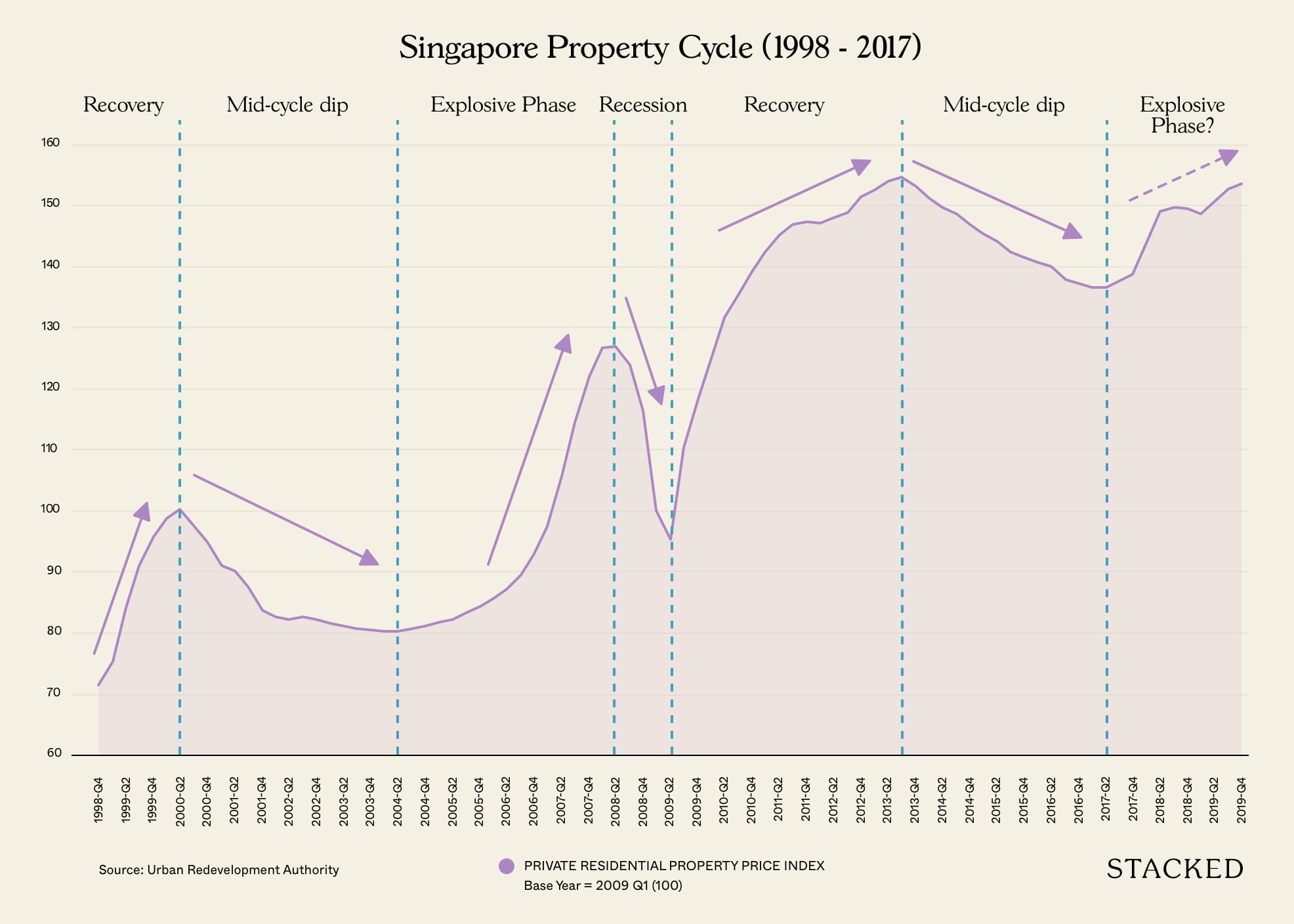 While we identified a number of causes, one of the chief factors was Urban Vista's launch date – sales began in the lead-up to the last peak in 2013. Shortly after, the government introduced a slew of cooling measures like heightened ABSD and tighter loan curbs, which drove prices down island-wide.
As such, those who bought around the peak in 2013 were often forced to sell for much lower.
So although this isn't related to any problems with the condo itself, it can be an "invisible" factor. One way around this is to have holding power: ensure you can, if necessary, hold on to the condo for a longer period than planned, to get out of the occasional downturn.
It of course also helps greatly if you purchase early enough with the best possible launch price. These tend to be offered in the earliest launch phases to get the ball rolling (although it's not guaranteed that prices fall in later stages).
This leads us to the next topic, which is…
2. Changing launch prices
If we follow conventional developer pricing strategies, the best times to buy are usually the earliest – such as during VIP previews, or on the initial launch weekend. Developers are eager to post strong sales from the start, so they can tell the media that 80 per cent of units sold out in a few hours, etc. This creates urgency and gets the ball rolling.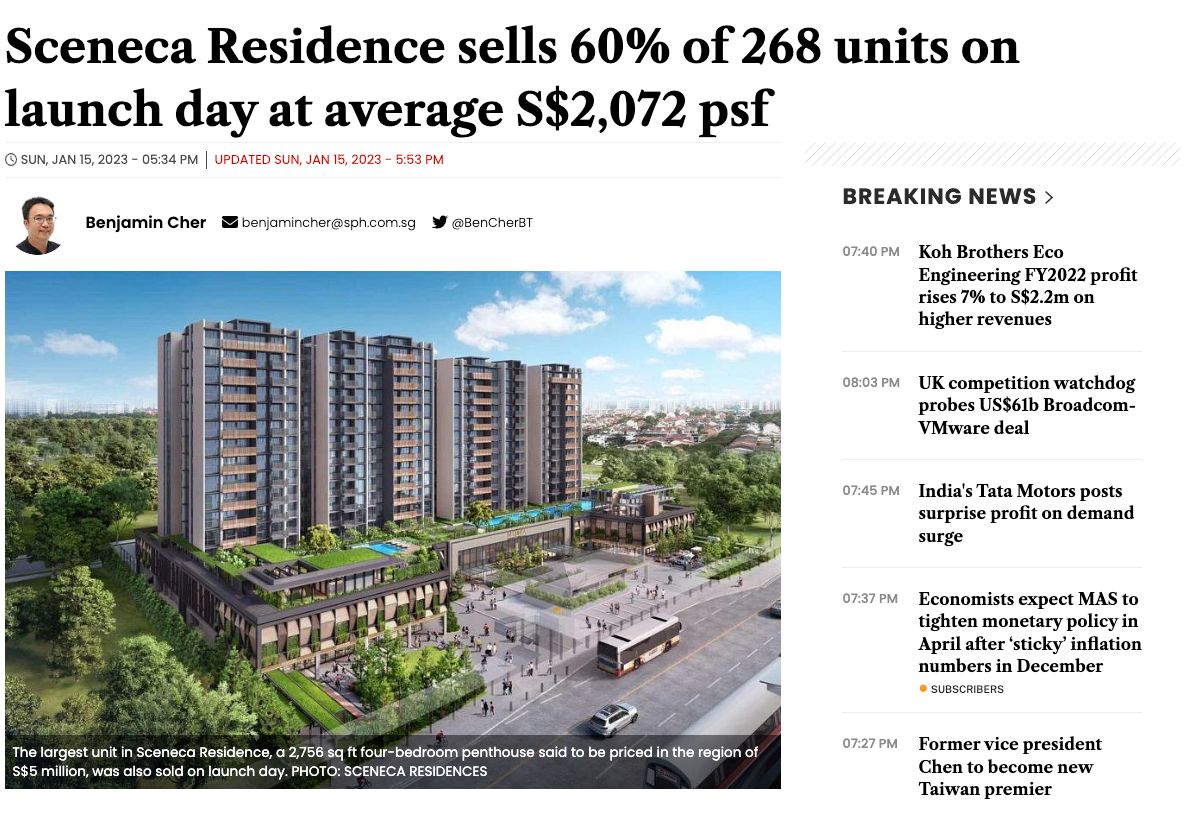 These "early bird discounts" are often seen as a form of fast profit. For example: if you purchase a unit for $1.8 million over the launch weekend, and the price "normalises" to $1.95 million by phase two, you could have made $150,000 just in a matter of two to three months. Yes, this is just paper profit given you can't sell till after your Seller's Stamp Duty is over (or rather, it makes no sense to sell until after the SSD).
Unfortunately, things may not always work out that way. Sometimes the developer drops prices later in the sales phases, so the first buyers end up having less profitable purchases (or in severe cases, a loss).
Sky Habitat at Bishan is one known example of this – the condo actually saw two launches, with the second launch being far cheaper as units weren't selling well:


During the initial launch in 2012, median prices were $1,583 psf. By the second launch in 2014, the median price had fallen to about $1,441 psf.
Even so, Sky Habitat does have currently more profitable transactions (54) than unprofitable ones (24), but if we look at the list of unprofitable transactions we see the majority were bought in 2012:
| | | | | | | | |
| --- | --- | --- | --- | --- | --- | --- | --- |
| Sell Date | Unit size (sq. ft.) | Sale price (psf) | Buy Date | Buy Price | Loss | Holding period (Days) | Percentage loss |
| 3 Oct 2022 | 3,477 | 1,116 | 8 Nov 2018 | 1,222 | -370,000 | 1,425 | -2.3 |
| 2 Mar 2022 | 710 | 1,485 | 7 Nov 2012 | 1,527 | -29,610 | 3,402 | -0.3 |
| 29 Nov 2021 | 872 | 1,606 | 7 May 2012 | 1,637 | -27,540 | 3,493 | -0.2 |
| 8 Oct 2021 | 710 | 1,689 | 24 Oct 2012 | 1,795 | -75,270 | 3,271 | -0.7 |
| 10 Sep 2021 | 710 | 1,607 | 26 Nov 2012 | 1,616 | -6,210 | 3,210 | -0.1 |
| 7 Jul 2021 | 1,604 | 1,683 | 30 Apr 2012 | 1,722 | -61,240 | 3,355 | -0.2 |
| 8 Apr 2021 | 1,033 | 1,594 | 9 May 2012 | 1,801 | -213,850 | 3,256 | -1.4 |
| 1 Feb 2021 | 893 | 1,587 | 11 May 2012 | 1,611 | -21,090 | 3,188 | -0.2 |
| 23 Dec 2020 | 1,819 | 1,418 | 31 May 2012 | 1,693 | -500,330 | 3,128 | -2.0 |
| 12 Oct 2020 | 2,034 | 1,622 | 8 Aug 2012 | 1,809 | -379,880 | 2,987 | -1.3 |
| 6 Aug 2020 | 710 | 1,577 | 8 May 2012 | 1,608 | -22,010 | 3,012 | -0.2 |
| 29 Jun 2020 | 1,216 | 1,521 | 8 May 2012 | 1,534 | -15,510 | 2,974 | -0.1 |
| 8 May 2020 | 710 | 1,520 | 23 Apr 2012 | 1,744 | -159,070 | 2,937 | -1.7 |
To be fair, developers also don't like to drop prices in subsequent phases; it's just as painful to them as it is to buyers, and they're well aware of how it affects buyers' trust. However, situations like looming ABSD deadlines, and new cooling measures, may compel them to unintentionally penalise the first batches of buyers.
3. Newer, better-priced neighbours
The boutique condo Parc Bleu, which has been treading water with its prices for many years, is one example of this situation. With 14 profitable and 11 unprofitable transactions, the overall price movement since 2012 has been more or less a flatline:

The struggle to appreciate may come from its Joo Chiat location. The whole stretch from Joo Chiat to Katong is saturated with boutique freehold condos, so both those qualities (exclusivity and freehold status) don't really stand out. In addition, more recent counterparts like Tedge are closer to train stations like Kembangan MRT.
Buyers who are shortlisting properties in the area are bound to notice, and all the alternatives are keeping the price pinned.
Another example of this is The Lanai, which we covered in detail in this article. The Lanai has a similar – if not potentially worse – problem than Parc Bleu. Its position is hemmed in by The Hillside, Hillington Green, Hume Park, and several other condos that are all cheaper, but are closer to the MRT station.
Where possible, try to avoid situations where large numbers of similar residential units can appear nearby. Check the URA Master Plan for vacant residential plots, or for increases in the Gross Floor Area in plots around the condo.
4. Niche unit mixes
The Tennery comes to mind here; an integrated project where the unit mix consists of just one and two-bedders (614 to 624 sq. ft., and 850 to 936 sq. ft. respectively).
This condo has a rather borderline performance, with 69 profitable and 58 unprofitable transactions; and appreciation has been limited:

The earliest recorded sales stood at about $1,329 psf, but recent asking prices as low as $1,280 psf have been spotted. This is atypical of integrated projects; and with Ten Mile Junction LRT station attached, most people would have expected a much stronger showing.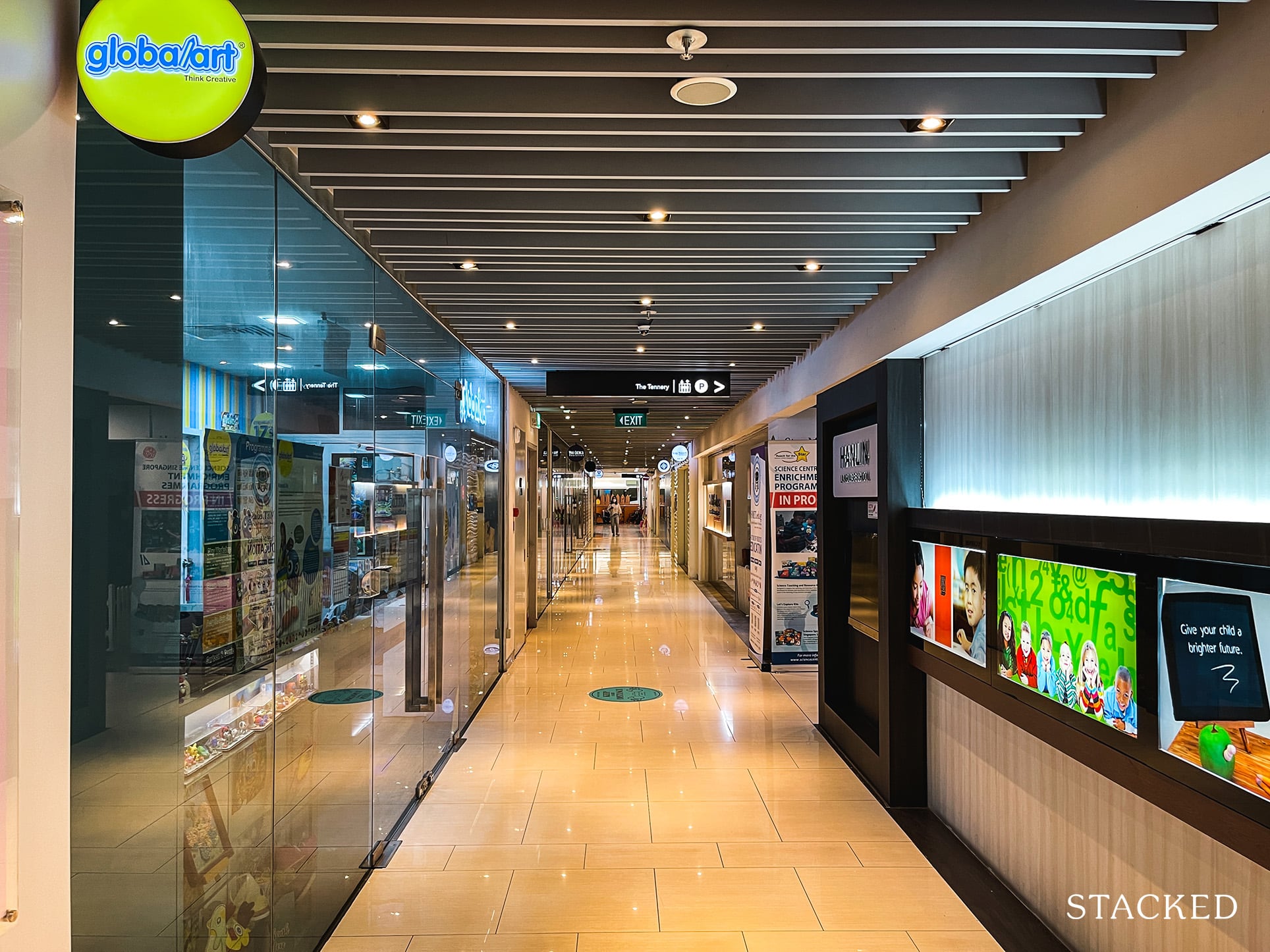 We chalk this up to its rather limited unit mix and layouts, which don't have the versatility to cater to a very wide range of residents (it's either small families, or single tenants). This isn't the only problem with The Tennery, in that we're also unimpressed by its commercial element (Junction 10 mall, which hinges primarily on its Sheng Siong outlet but could offer a much better curation of tenants).
5. Difficult layouts
We won't use a whole project for examples here, as they will pertain to specific unit layouts (many condos can have a mix of units with good and bad layouts).
Just like what we found out with Stellar RV, oddities from older layouts may come to haunt you. From a bomb shelter in an already small unit to the placement of the AC ledge outside the living area instead, these are all little factors that can make the unit feel smaller than it is on paper.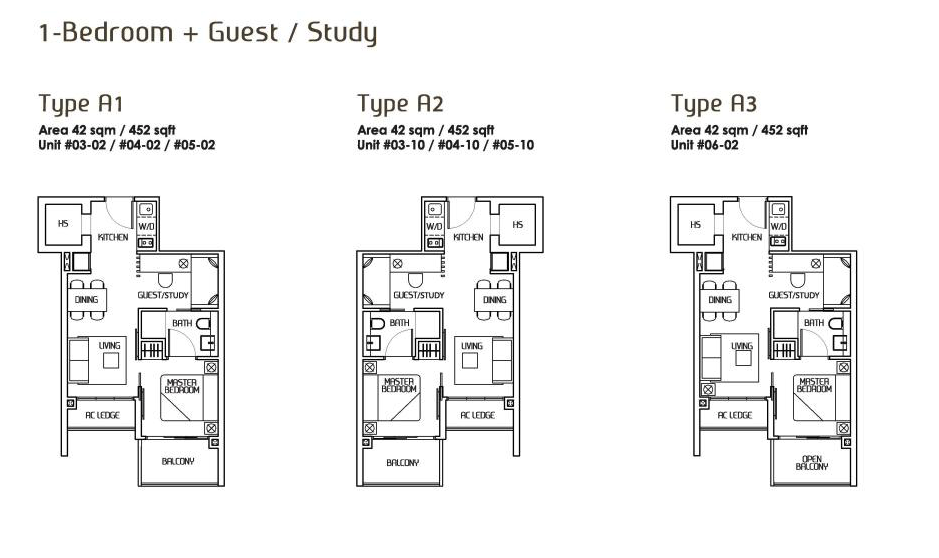 If you happen to have a unit with awkward angles, L-shaped corridors, or rounded spaces, you stand a higher chance of an unprofitable transaction; even if the project does well in general. Buyers who come to see the space may be easily turned off, if some of these flaws are quite apparent.
One Bernam's 2+1 unit layout, for instance, features an L-shaped layout that's a rather bold risk – as do the rounded shapes of the two-bedder units at One Pearl Bank.
Most buyers will see these qualities as adding costs, particularly since interior designers will need more custom work to accommodate the unusual shapes. While they're not always bad and can be exotic, be aware that you're taking a bigger risk when it comes to selling them in the future.
For more on changing trends and movements in the Singapore property market, follow us on Stacked. We'll also provide you with more in-depth reviews of new and resale condos alike, so you can make the best decision.