Rent

The Ultimate HDB Rental Guide 2018 (Part 1)
Sean
January 13, 2018

9

min read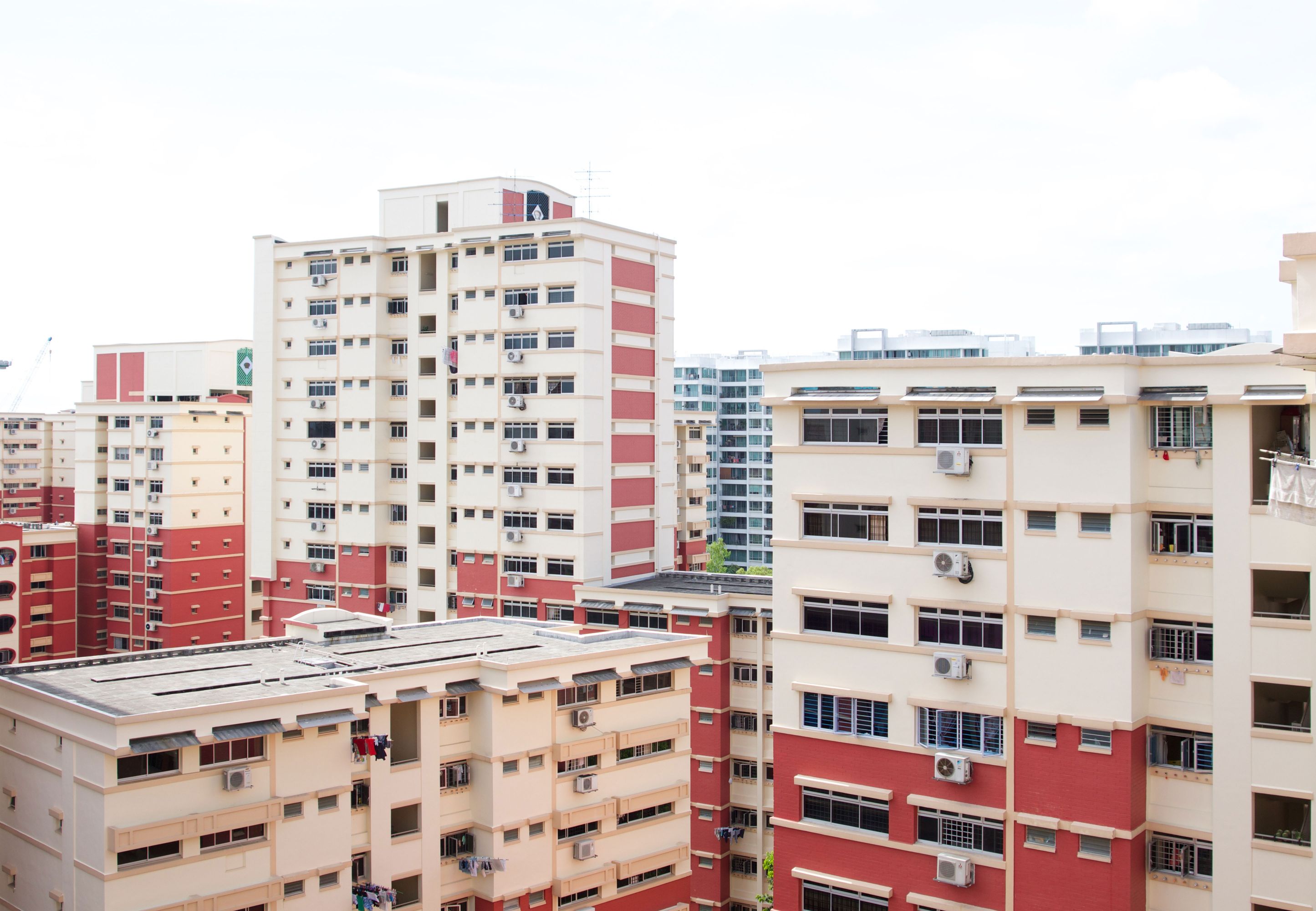 Whether you are an expat or Singaporean, looking for a HDB room rental can be tedious work. There is a whole multitude of options out there and sometimes it can be hard to find exactly what you want. Fear not, because this comprehensive HDB room rental guide will help you with finding a room, choosing a room, negotiating and with all the rental terms that you need to know.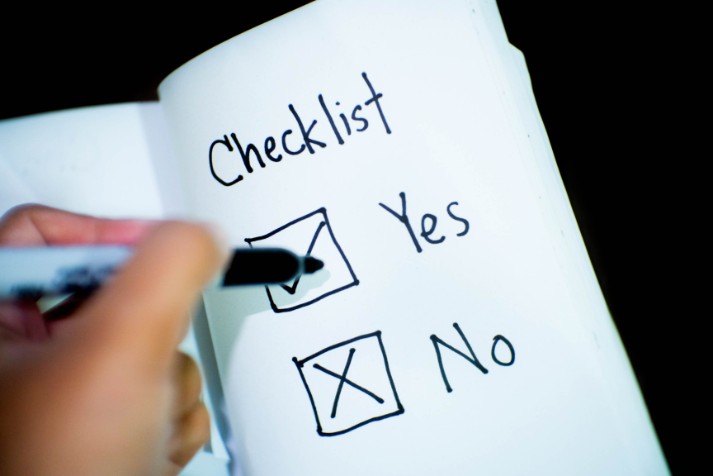 Basics for HDB room rental in Singapore
First, let us get the nitty gritty details out of the way. As property prices are high in Singapore, and land size is scarce, rental prices are quite high as compared to the rest of South East Asia. So be prepared to spare some time to look around in order to get the best deal possible. Usually if you are looking for a rental apartment, you should give yourself a runway of about 2 months. Room rentals are more straightforward and requires at least a month of preparation. Hiccups do happen from time to time e.g. landlords change their minds, so it's be prepared earlier on. It is best to have an idea of which areas you want to live in and be focused on what you want and do not want about a room so you can find a good match quickly. Try not to leave it to the last minute as a lack of time just puts you in a poor bargaining position and you will tend to make a rash decision.
If you are not in Singapore yet, but would like an insider perspective on things you can always visit the expat forums if you have any questions.
If you would like to see an overview of Singapore statistics on property and rent you can look at this source from Global Property Guide.
If you are an expatriate new to Singapore, please read on. If you are Singaporean, this might not be as applicable to you so please skip!
Public Housing (HDB)
Housing and Development Board (HDB) was established to create affordable public housing for Singaporeans. If you did not know already, HDB flats account for over 80% of Singapore's population. Since you are looking for an HDB room, great news! This means a nice supply of HDB room rental units to choose from.
If you have begun your search for a HDB room rental, you could have possibly come across some of these terms. Let us break it down for you.
2-room Flexi Flat
This was introduced for low-income families, singles and elderly to be able to own their own homes.
Flat features
About 36 square metres (Type 1) and 45 square metres (Type 2)
1 bedroom
1 bathroom
Kitchen
Storeroom-cum-apartment shelter
3-room Flat
These 3-room flats can range from 60 to 65 sqm and are ideal for smaller families looking for a cosy and compact home.
Flat features
About 60 to 65 square metres
2 bedrooms, 1 of which is a master bedroom with attached bathroom
Kitchen
Living/ dining area
Common bathroom
Service yard
Storeroom-cum-apartment shelter
4-room Flat
4-room flats offer families a bigger and more comfortable living space with 3 bedrooms.
Flat features
About 90 square metres
3 bedrooms, 1 of which is a master bedroom with attached bathroom
Living/ dining area
Kitchen
Common bathroom
Service yard
Storeroom-cum-apartment shelter
5-room Flat
These are the most spacious for larger families and is basically a bigger variation of the 4-room flat with a similar layout.
Flat features
About 110 square metres
3 bedrooms, 1 of which is a master bedroom with attached bathroom
Living/ dining area
Kitchen
Common bathroom
Service yard
Storeroom-cum-apartment shelter
3Gen flat
3Gen flats are designed to meet the needs of multi-generation families.
Flat features
About 115 square metres
4 bedrooms, 2 of which have attached bathrooms
Living/ dining area
Kitchen
Common bathroom
Service yard
Storage-cum-apartment shelter
Executive Flats
These are the largest type of HDB flats available, so if you can find a room in one of these, it will be the most spacious.
Executive flats feature an additional space for a study room.
Flat features
About 130 square metres
Living area
Dining area
Kitchen
1 master bedroom with attached bathroom
2 additional bedrooms
Common bathroom
Storeroom-cum-apartment shelter
Now that is out of the way, let us move on to the next point.
Agent or not?
If you are an expat new to Singapore, it is advisable to get an experienced agent in assisting your HDB room rental search. However, the issue usually is finding a good agent as there are a few bad eggs out there. One tip would be to ask for recommendations from any friends or relatives. You can also use an online service such as Propseller to aid you in your search. You can work with as many agents as you want, there are some people that use different agents for different areas to fully optimise on their time. We would advise you to just use one agent as it is less confusing and you are then able to cultivate a better relationship with. If you do decide to engage an agent, you can take a look at the official forms from the Council for Estate Agencies (CEA) here.
In general, there are two types of agents involved in the rental process, the landlord's agent and the tenant's agent. In Singapore, property agents are not allowed to represent both the tenant and the landlord on the same unit. So be careful if you ever run into any deal with an agent trying to do a dual representation deal.
In most cases, if you are searching for the room on your own you will be dealing with the landlord agent. The truth is in Singapore, HDB room rentals do not generate a lot of income for agents so there are not a lot of agents that would take up the job. If anything, you would be left with more part time agents or the new agents to the job.
With regards to commissions, it is worth noting that there is no official ruling on how much commissions can be charged in Singapore. However, most agents would seek a month of commission for a 2-year lease and half a month for a 1-year lease. There are cases of paying a month of commissions even for just a year lease due to the higher turnover of room rentals, but again this can always be negotiated.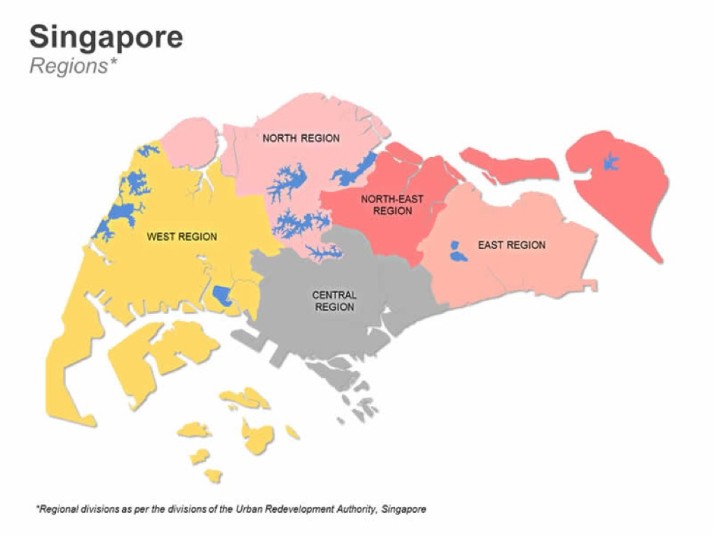 Neighbourhoods
Probably one of the most important aspects of any HDB room rental endeavours is the location. Singapore is broken down into 26 HDB estates of which you can see here:
North
North-East
Ang Mo Kio
Hougang
Punggol
Sengkang
Serangoon
East
West
Bukit Batok
Bukit Panjang
Choa Chu Kang
Clementi
Jurong East
Jurong West
Central
Bishan
Bukit Merah
Bukit Timah
Central
Geylang
Kallang/Whampoa
Marine Parade
Queenstown
Toa Payoh
Read this next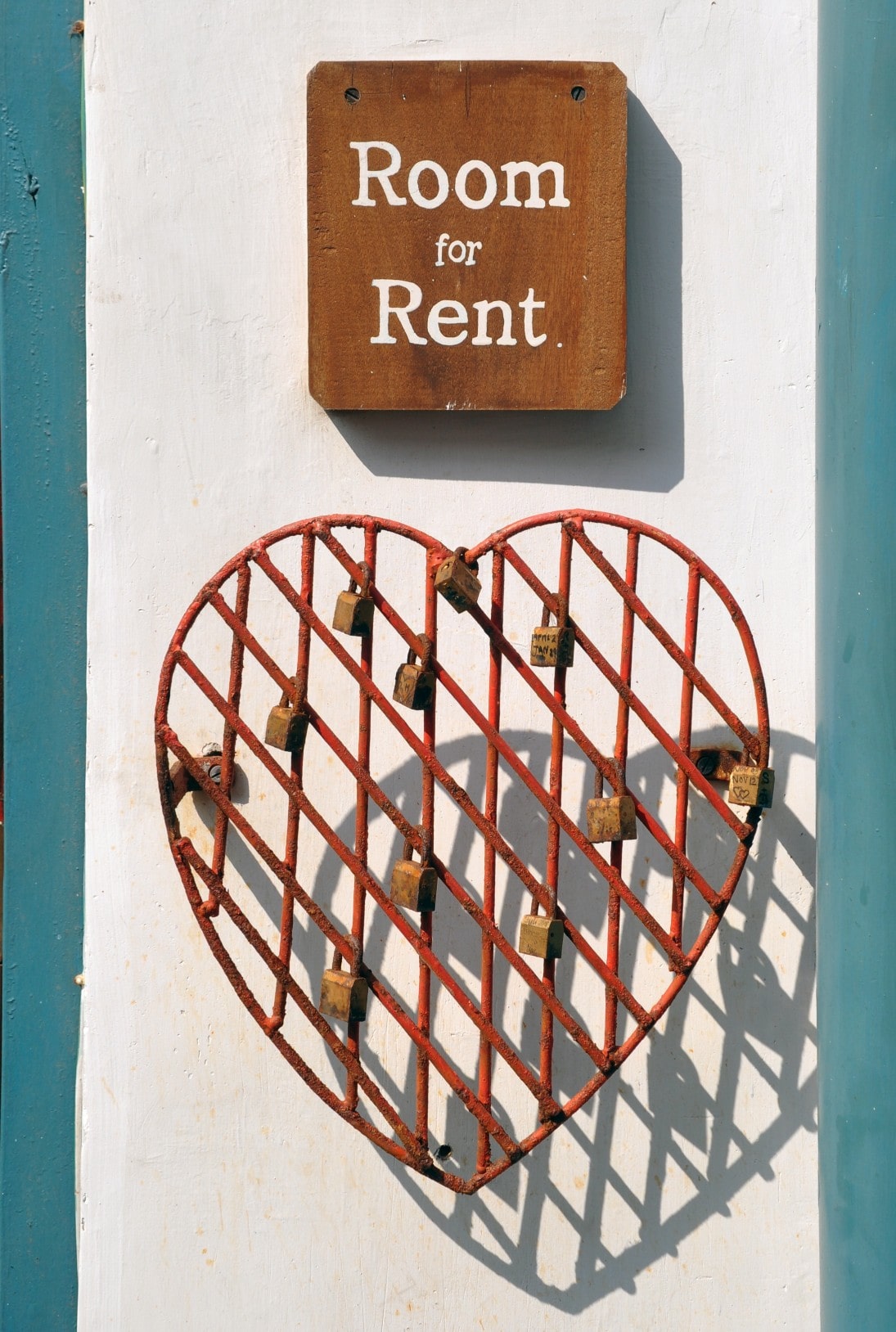 Best HDB room rental estates for Expats
(in no particular order)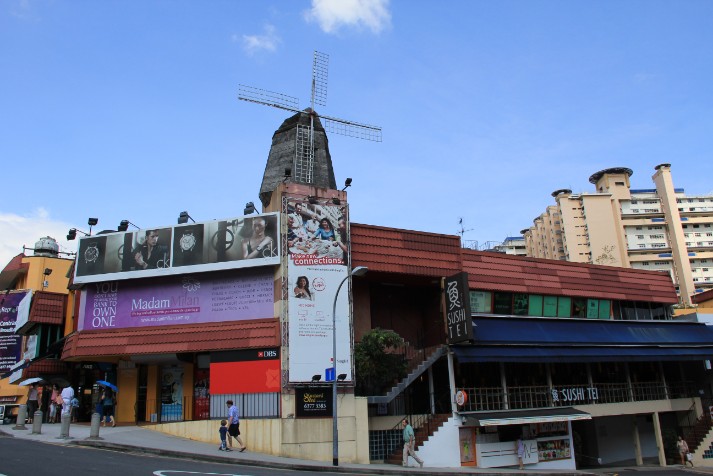 Holland Village (District 10)
Holland Village is by far the most popular expat area. This can be easily seen with throngs of foreign expats in and around the shops over the weekend. With the Holland Village MRT station built awhile back, transport links has massively improved to the area. Rentals are definitely not the cheapest as this is a prime area, also bear in mind that there are not that many HDBs in this area so the higher prices reflect that. The Fusionopolis precinct is also located very close by and many big companies have chosen to relocate to this area, so this area is also very popular with many office workers. Food and amenities are always within easy reach so that is another major plus.
Food: Burpple Guide, Ultimate Holland Village food guide
Transport: Transport Guide to Holland Village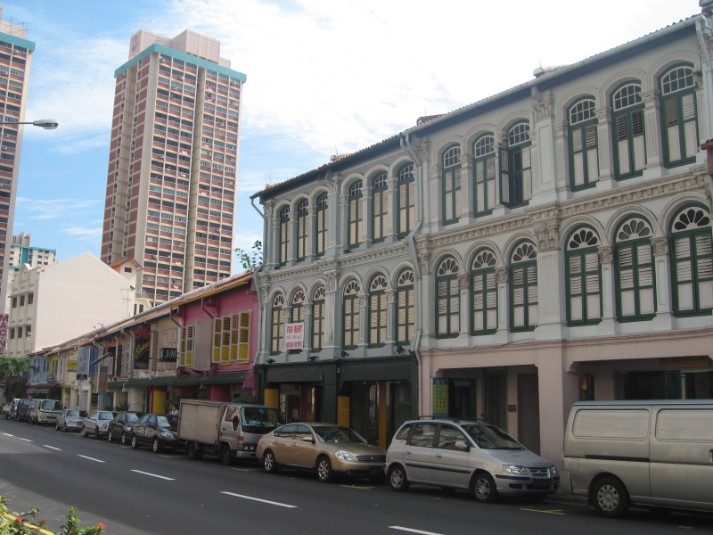 Tanjong Pagar (District 2)
If you are working in the Central Business District (CBD), Tanjong Pagar will definitely be one of the highest up your list. Like Holland Village, this area does not boast of a lot of HDBs, with the most prominent one being the Pinnacle at Duxton. Most offices should be within walking distance, if not just one or two stops away by MRT. The Keong Saik and Neil Road are chock full of food and drink options and many young office workers will convene there after work for dinner and drinks.
Food: Burpple Guide, Drink Guide
Transport: Tranport Guide to Tanjong Pagar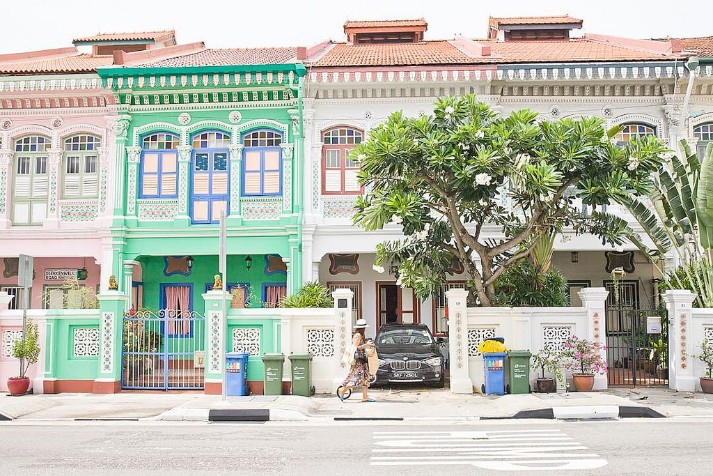 Katong (District 15)
Katong is very similar in terms of vibes to Holland Village, just that it is located in the East of Singapore. It is getting more increasingly popular with expats due to its rich heritage of Singapore and its relative proximity to the business district. Not to forget, prices are also cheaper than what you would find in Holland Village. It is also closer by to Changi Airport, so it is better placed if you do have to travel a lot for work. Another plus point is that it is close to the sea, so it will be a great choice if that is important to you.
Food: Honeycombers Guide, Seth Lui
Transport: Katong Tranport Guide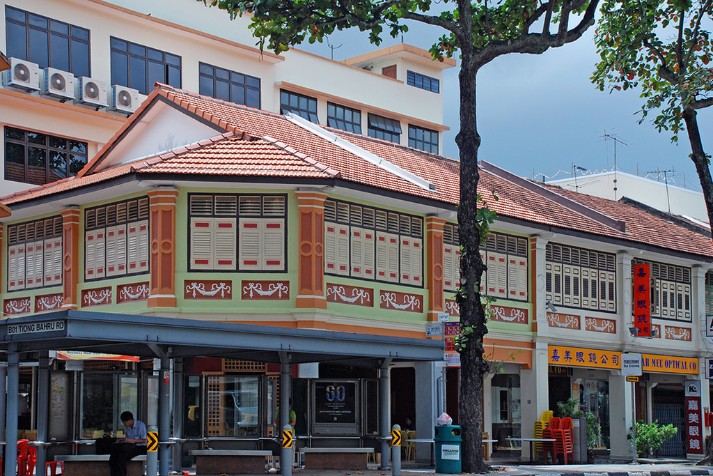 Tiong Bahru (District 3)
Tiong Bahru is a heritage area that has a charm that is very appealing to its residents there. Many expats are attracted to that area because it is very uniquely Singaporean as well as being very conveniently located. Although a little travelling time is needed, it is still a nice escape from the downtown office areas and offers a different housing vibe for expats. Tiong Bahru has lots of good food and in the past few years there has been a revival of that area and there are now many hip cafes and restaurants.
Food: Tiong Bahru food guide, Seth Lui
Transport: Tiong Bahru transport guide
HDB Room Rental Price Guide
| HDB Estate | Room Price Per Month |
| --- | --- |
| Ang Mo Kio | 750 |
| Bedok | 650 |
| Bishan | 900 |
| Bukit Batok | 650 |
| Bukit Merah | 700 |
| Bukit Panjang | 550 |
| Bukit Timah | 800 |
| Central | 1100 |
| Choa Chu Kang | 650 |
| Clementi | 750 |
| Geylang | 850 |
| Hougang | 650 |
| Jurong East | 800 |
| Jurong West | 750 |
| Kallang/Whampoa | 850 |
| Marine Parade | 750 |
| Pasir Ris | 650 |
| Punggol | 600 |
| Queenstown | 800 |
| Sembawang | 600 |
| Sengkang | 600 |
| Serangoon | 700 |
| Tampines | 650 |
| Toa Payoh | 650 |
| Woodlands | 600 |
| Yishun | 600 |
Take note that these prices are for common rooms, master bedrooms will definitely be more expensive due to the larger room size as well as attached bathroom. Usually this will add on from about 100 – 200 to the room price. Also, these room prices are just a guide and should not be used as a means of negotiation, as prices will fluctuate depending on demand and government policies. Now you can move on to Part 2!