Property Picks
10 Luxury Condo Maintenance Fees That Will Shock You
Sean
November 2, 2019

5

min read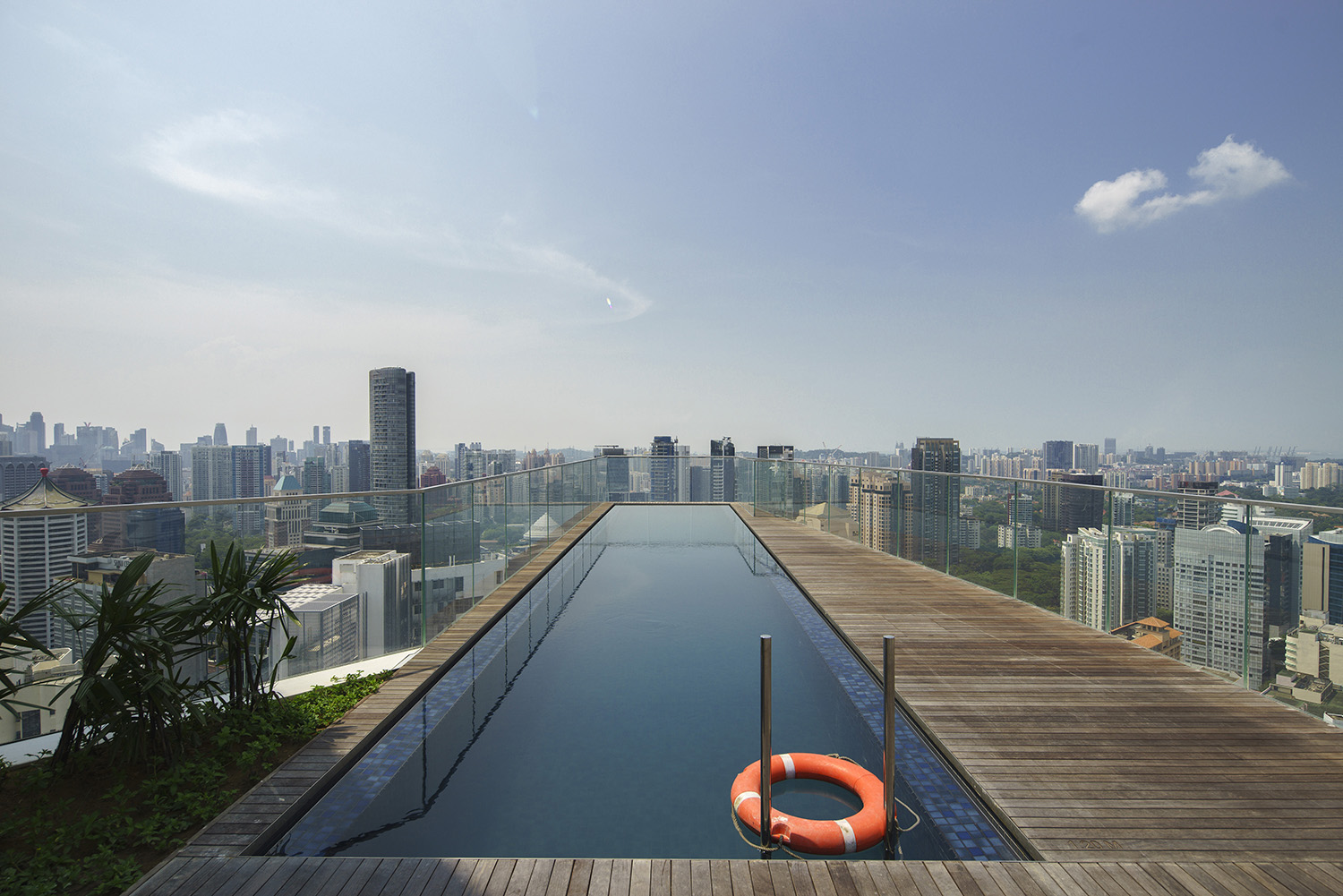 5
min read
Most condo facilities in Singapore are of the cookie-cutter variety, with the usual suspects being the swimming pool, gym, tennis court, and barbeque pits (with condo maintenance fees of $200 to $400 on average). But have you ever thought about how the 1% in Singapore live? With how expensive some of the luxury condos in Singapore can get, you'd expect them to have the facilities to match.
And for the most part, they do.
Although we still think that there is still some way to go with regards to the uniqueness of some of these facilities, they are still as luxurious as you'd imagine it to be. From private pools on your own balcony to a hotel-like concierge, there is certainly no lack of the comfort that these facilities bring to its residents. As with everything in life, however, there is a cost to providing these facilities. Plus, when you factor in how few units there are in these luxury condos, it results in some truly astronomical condo maintenance fees.
Enough talking, let's dive right in!
*All the condo maintenance fees shown here are based on a 3 bedroom unit
10 Luxury Condo Maintenance Fees That Will Shock You
1. Nouvel 18 ($973 to $1,112 per month)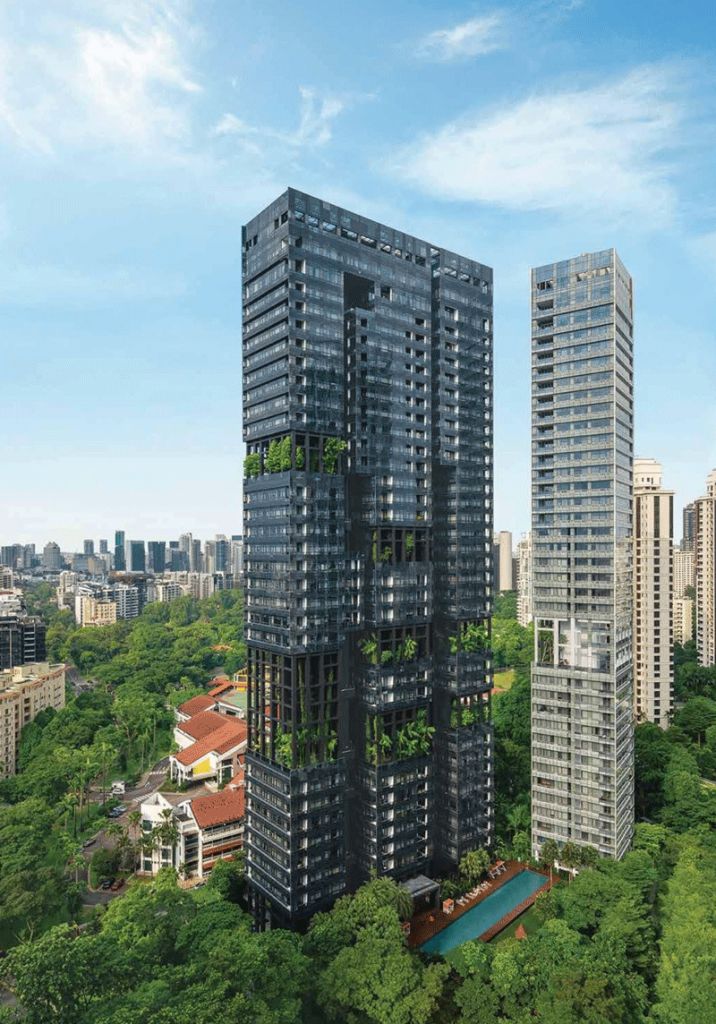 Nouvel 18 is an exclusive luxury freehold condo along Anderson Road in District 10 that has been extremely attractive to foreigners, selling 90% of the 17 units sold in August to non-locals. With facilities like a Sky Garden, Forest Conservatory, and only 156 units you would expect the condo maintenance fees to be high. And it is, coming in at between $973 to $1,112 per month for a 3 bedroom unit!
2. St Regis Residences ($1,000 to $1,323 per month)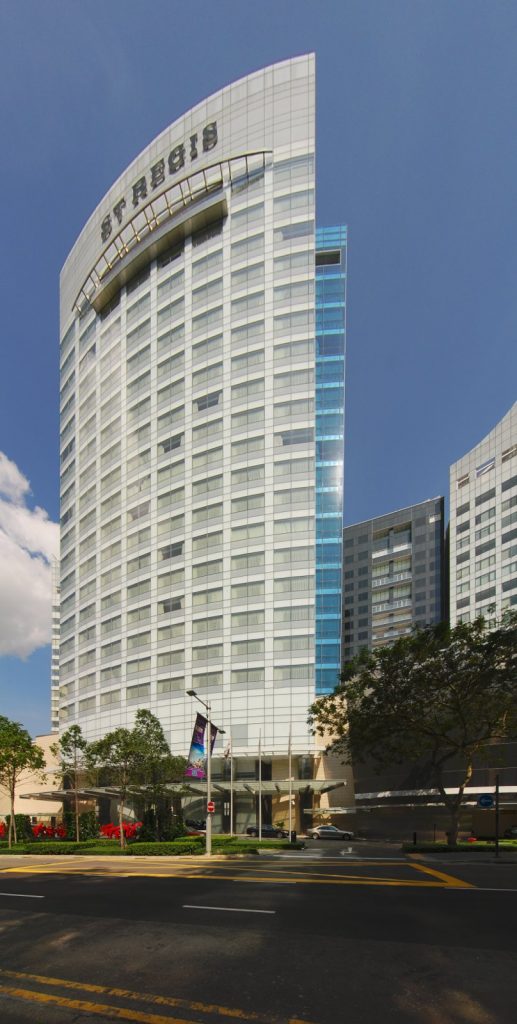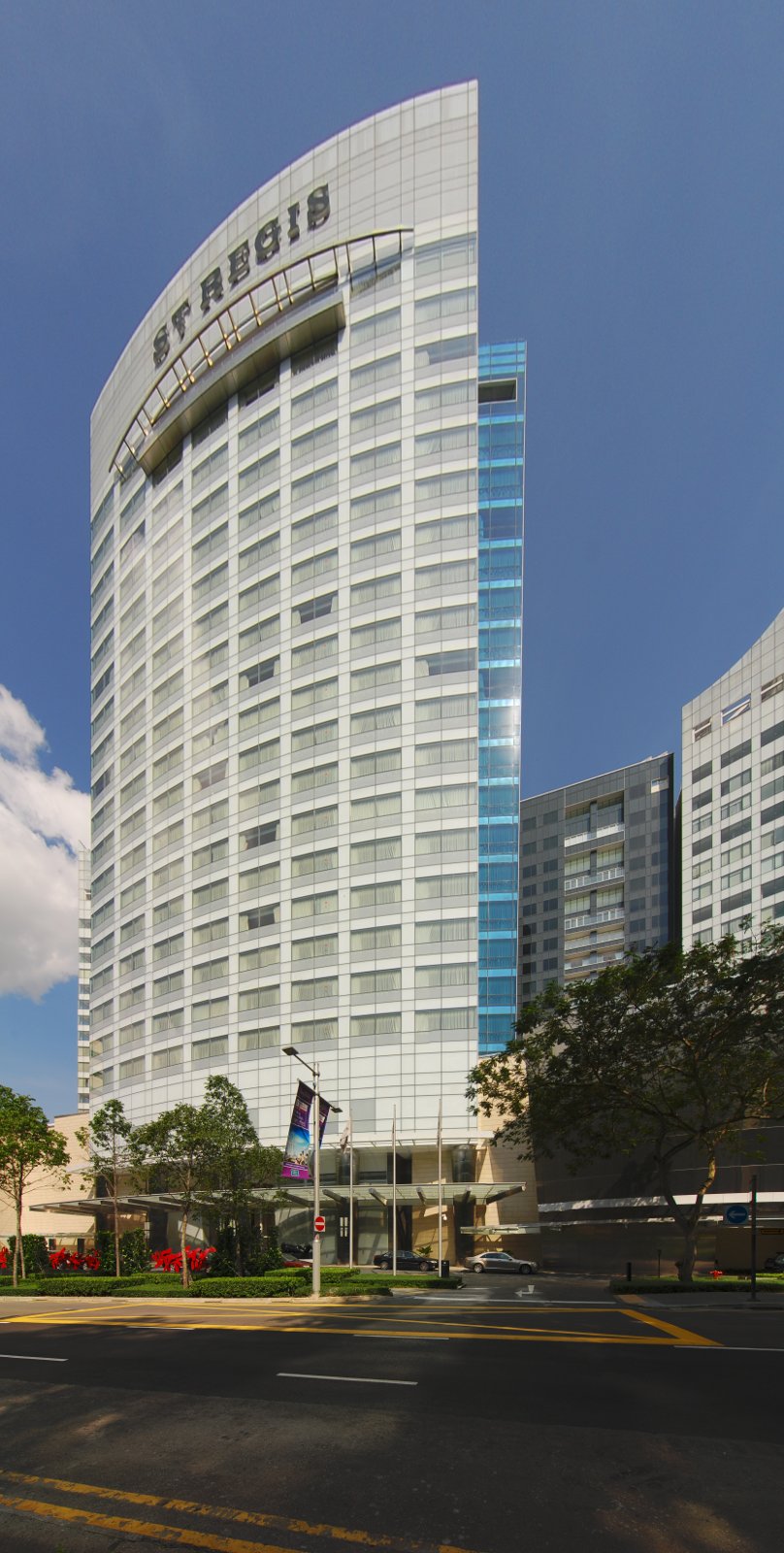 The St Regis Residences is a luxury 999-year leasehold condo along Tanglin Road in District 10 and is the oldest condo on this list having received its TOP status in 2008. It is arguably the most famous brand as well and was thrust in the spotlight in 2015 for the wrong reasons, as its penthouse that was bought for $28 million in 2007 was sold at a record $15.8 million loss. With facilities like butler service and a cigar lounge, its no wonder that its monthly maintenance fees for a 3 bedroom unit are between $1,000 to $1,323 per month!
3. Boulevard 88 ($1,200 per month)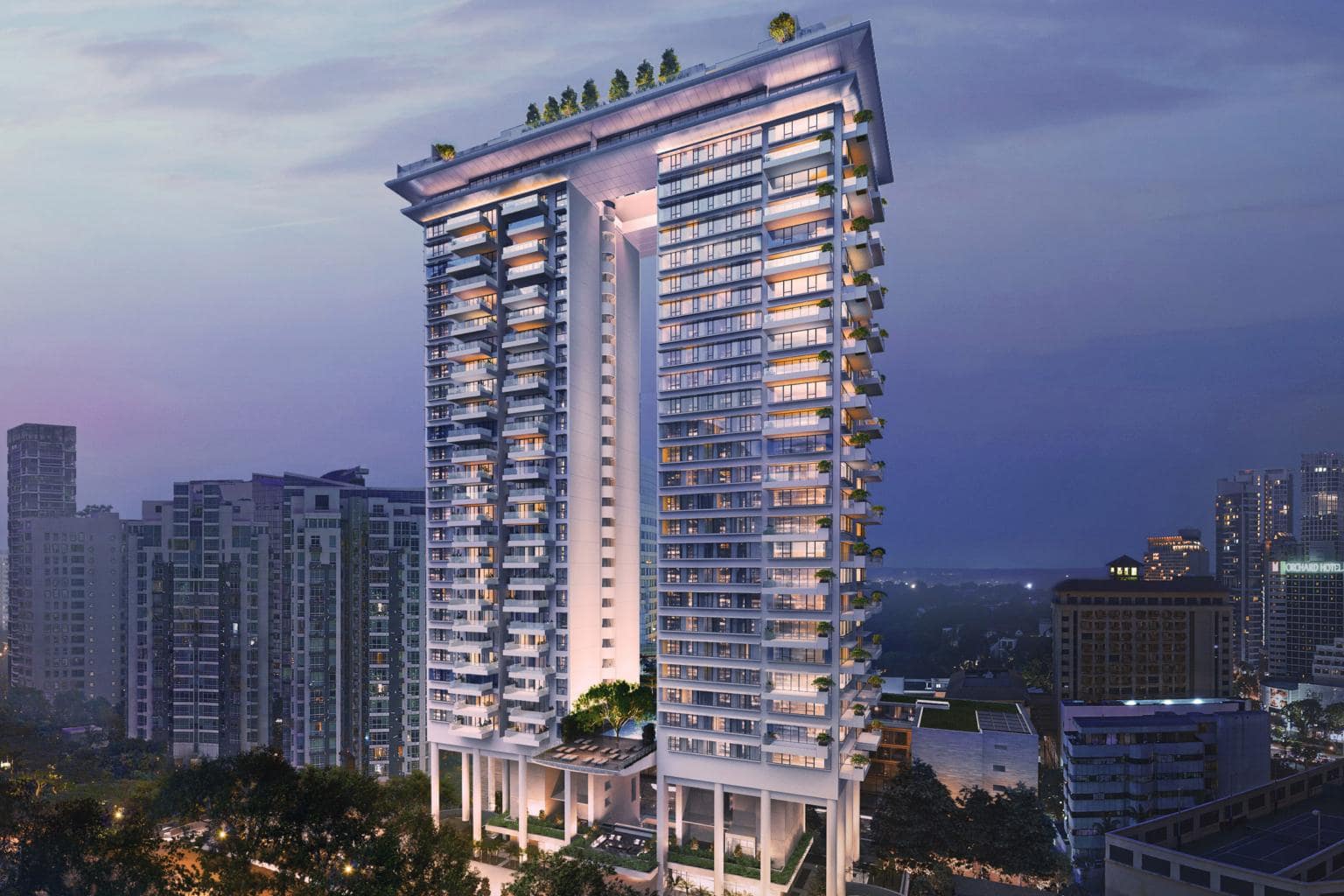 As the only condo on this list that is yet to be built, Boulevard 88 has had the distinction of being the condo with the highest PSF achieved for the year, at a staggering $5,125 per square foot. Boulevard 88 is a freehold condo located along Cuscaden Road and is expected to TOP in 2023. With a rooftop infinity pool as its crowning jewel in terms of condo facilities, the monthly maintenance fees for a 3 bedroom unit looks to come in at $1,200 per month!
Read this next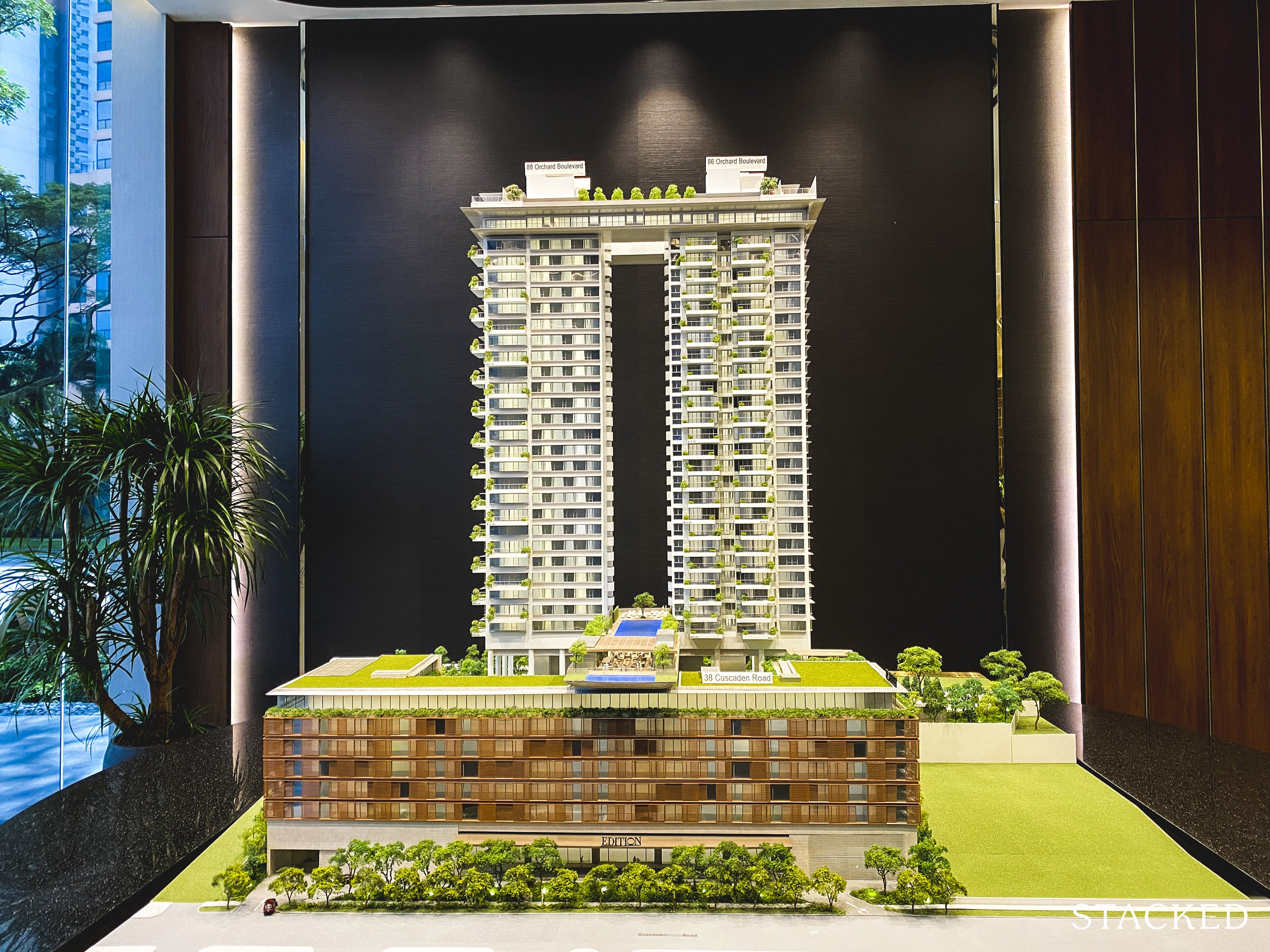 4. 3 Orchard By-The-Park ($1,240 per month)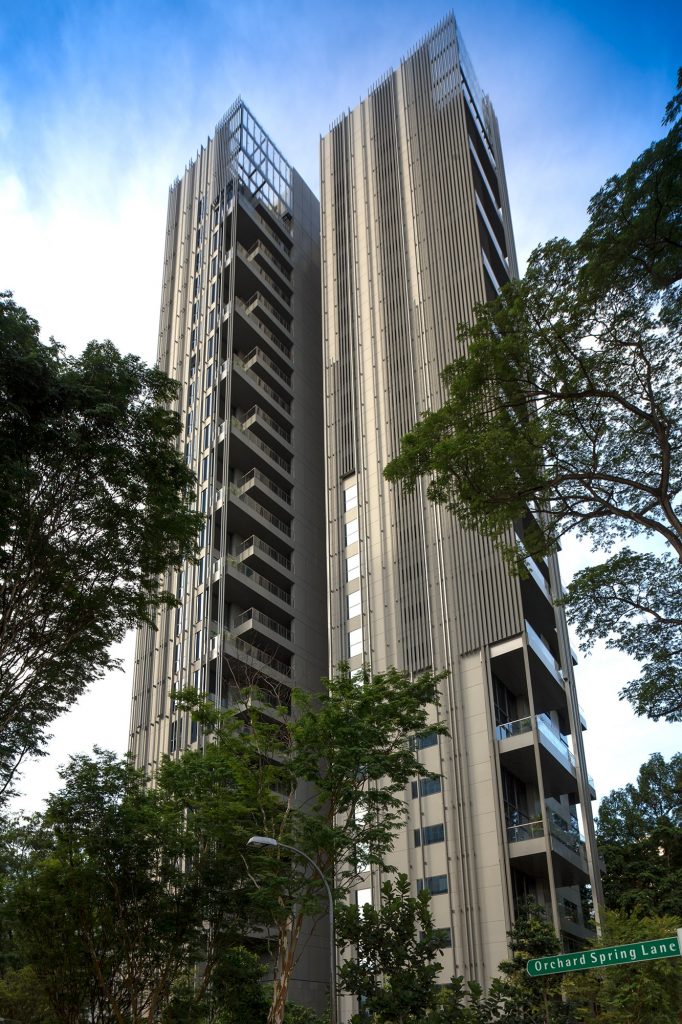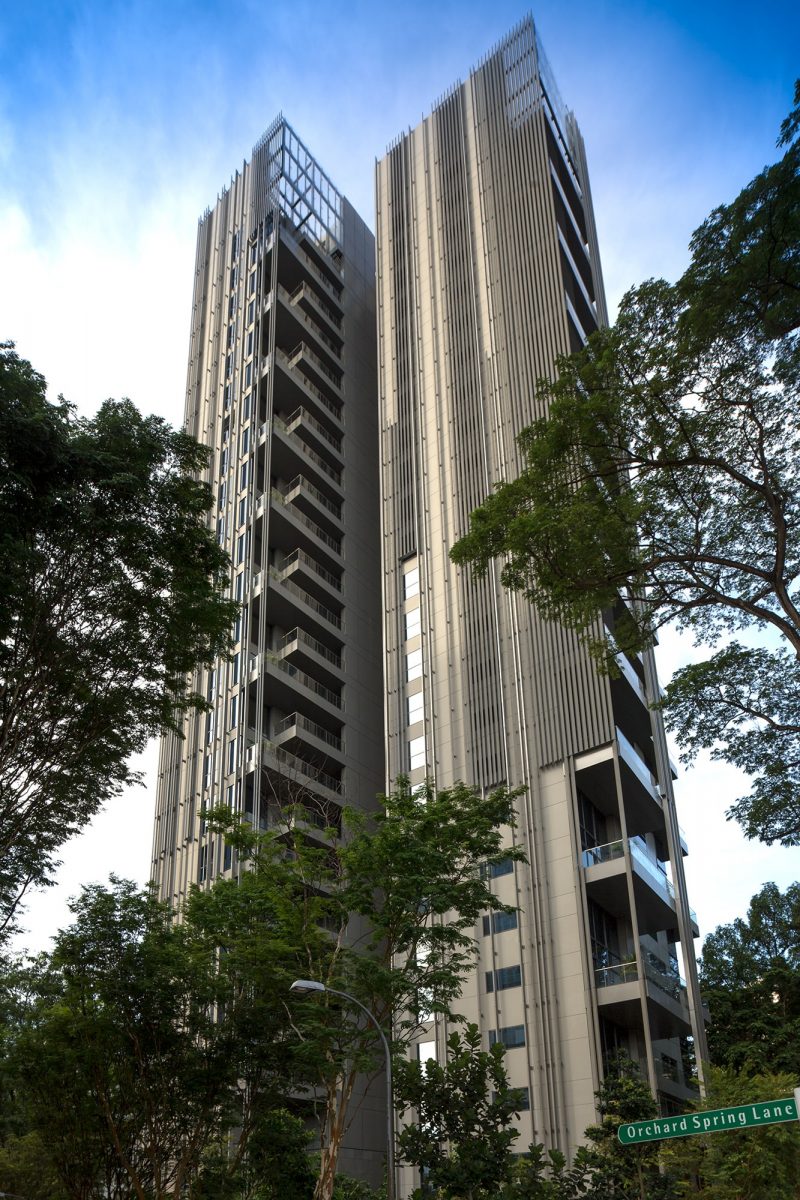 3 Orchard By-The-Park is another condo that (unsurprisingly) appeared on our most expensive condos in 2019 list. It is a freehold development at Orchard Boulevard in District 9. There are regular facilities like a huge lap pool, jogging track and clubhouse, but the main stunner is the private pool on the balconies of certain units. A 3 bedroom unit comes with maintenance fees of $1,240 a month!
5. The Nassim ($1,200 to $1,400 per month)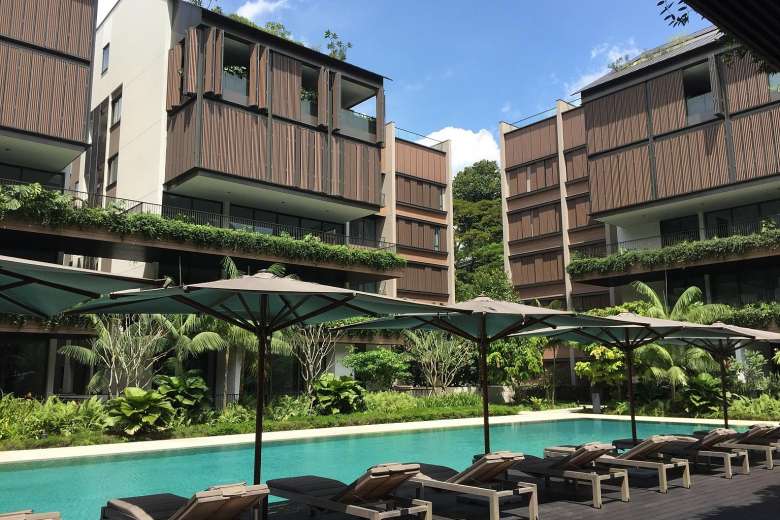 Other than it being an extremely luxurious condo in the prestigious Nassim area, its biggest claim to fame is banker Wee Cho Yaw purchasing all 45 unsold units for $411.6 million. With all 55 units on a massive land size of 125,566 square feet of land in District 10, the Nassim's 3 bedroom units come with a monthly condo maintenance fee of $1,200 to $1,400 a month!
6. Oliv Balmoral ($1,400 per month)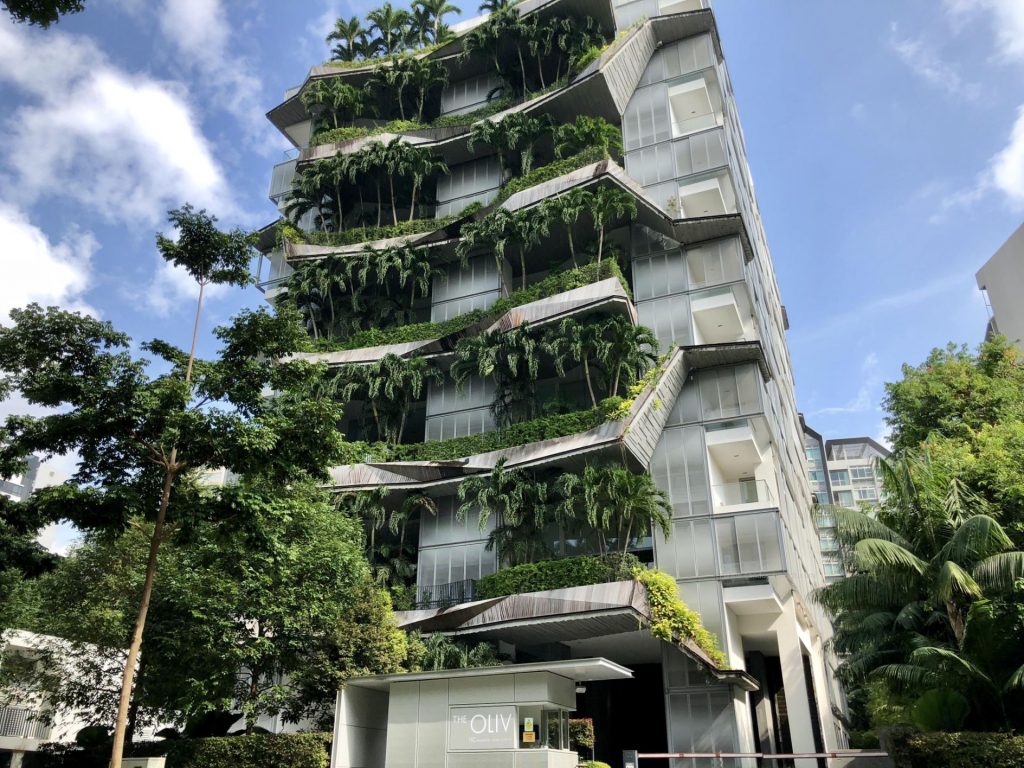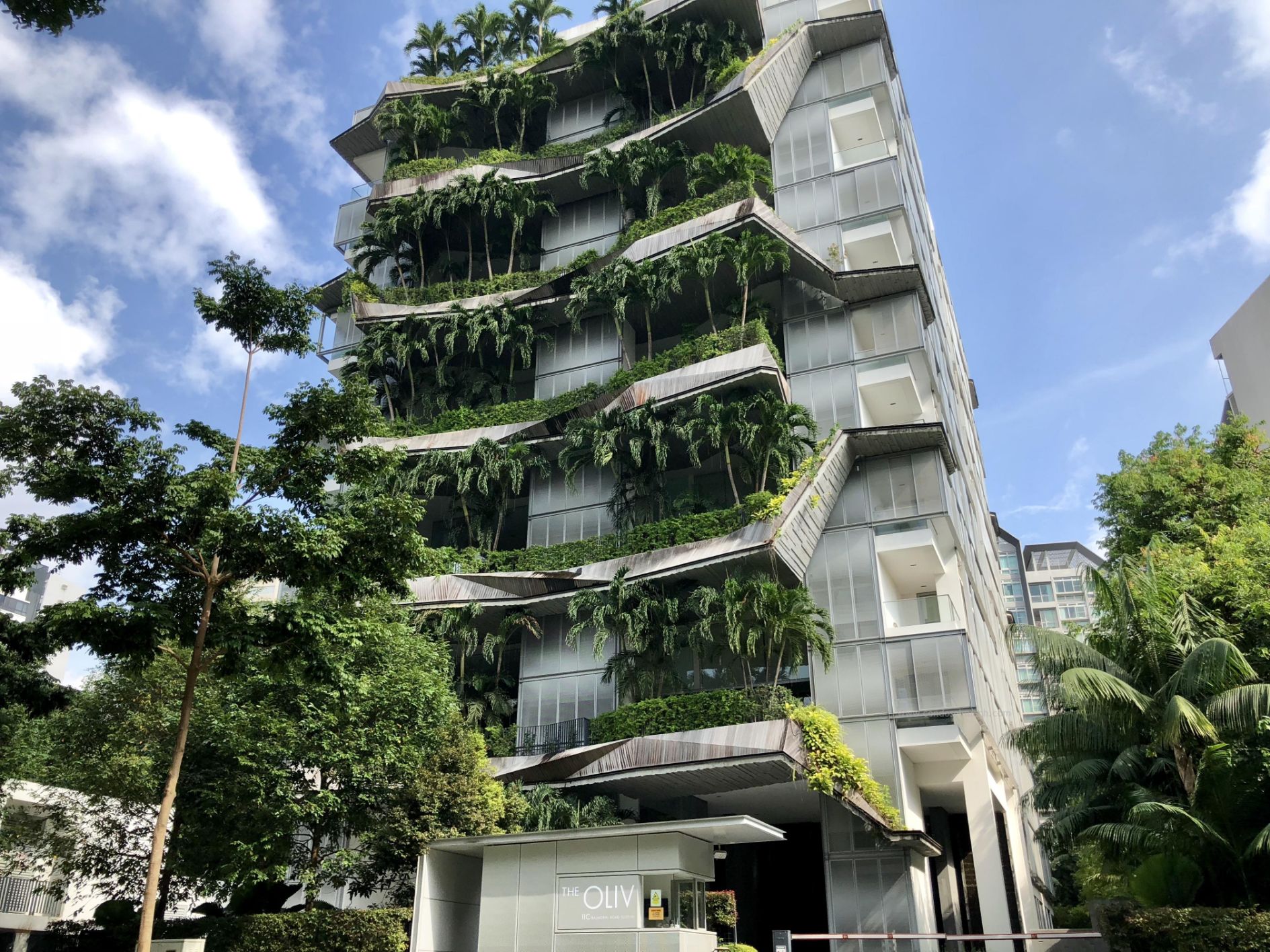 The Oliv Balmoral is a freehold condominium located at Balmoral Road in District 10. It has only 23 units and is basically a bungalow size unit with its individual sky terraces. The double volume high ceilings of 5.65 metres are a real show stopper hence the monthly maintenance fees of $1,400 a month!
7. Skyline @ Orchard Boulevard ($1,600 per month)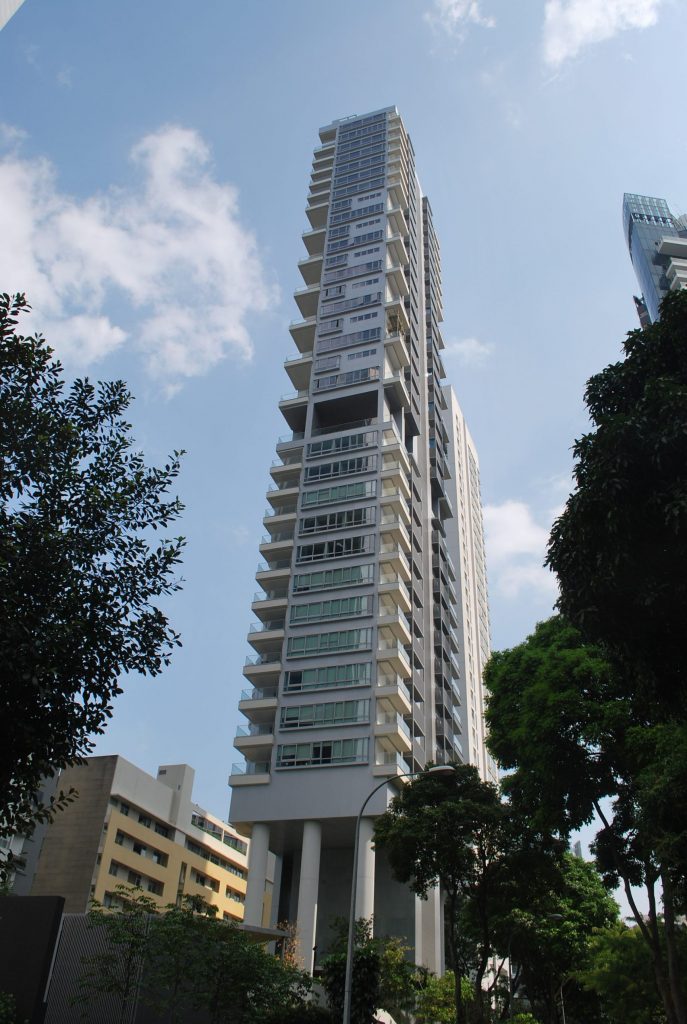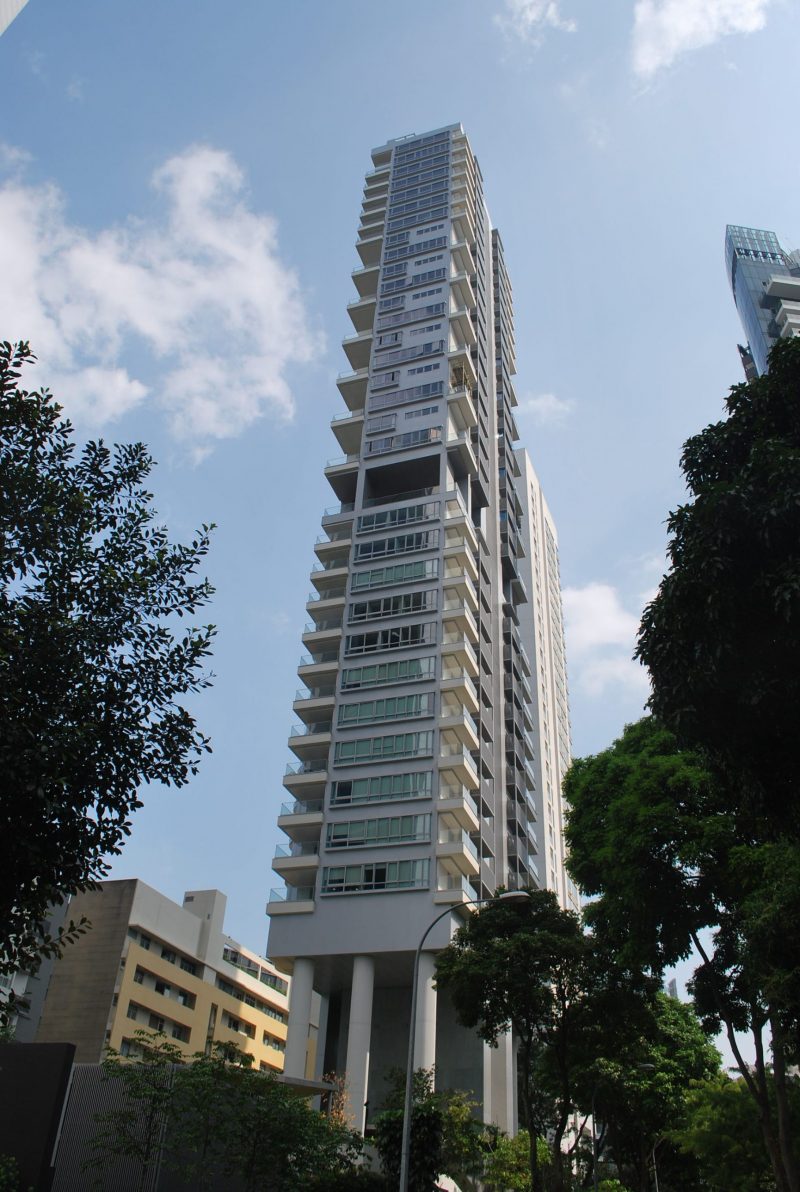 Designed by world-famous architect Fumihiko Maki, Skyline @ Orchard Boulevard is a super exclusive condominium with only 40 units in District 9. Every unit has a balcony that overlooks Orchard Road and some of the condo facilities include a swimming pool, spa suites, and a 24-hour concierge service. As one would expect, the monthly fees are at $1,600 per month for a 3 bedroom unit!
8. 21 Anguilla Park ($1,863 a month)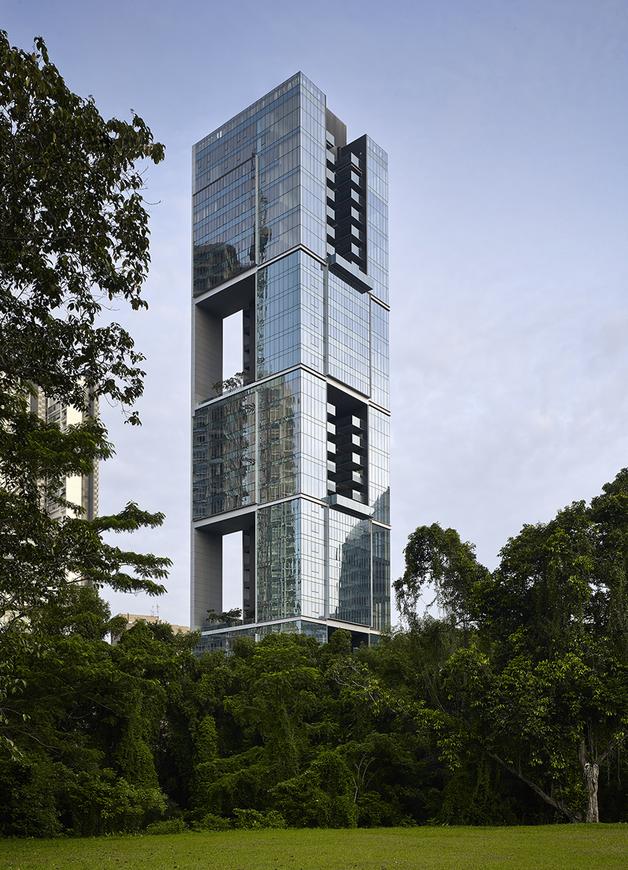 21 Anguilla Park is a striking sleek building that is a closeby neighbour of the Skyline @ Orchard Boulevard in District 9. It is infamous for the fugitive Malaysian Low Taek Jho, who purchased a penthouse unit for a staggering $42.9 million. Just recently, a Vanuatu citizen paid $32 million for the remaining penthouse. It has only 54 units, and a 3 bedroom unit has a monthly maintenance fee of $1,863 a month!
9. Skypark @ Somerset ($2,300 per month)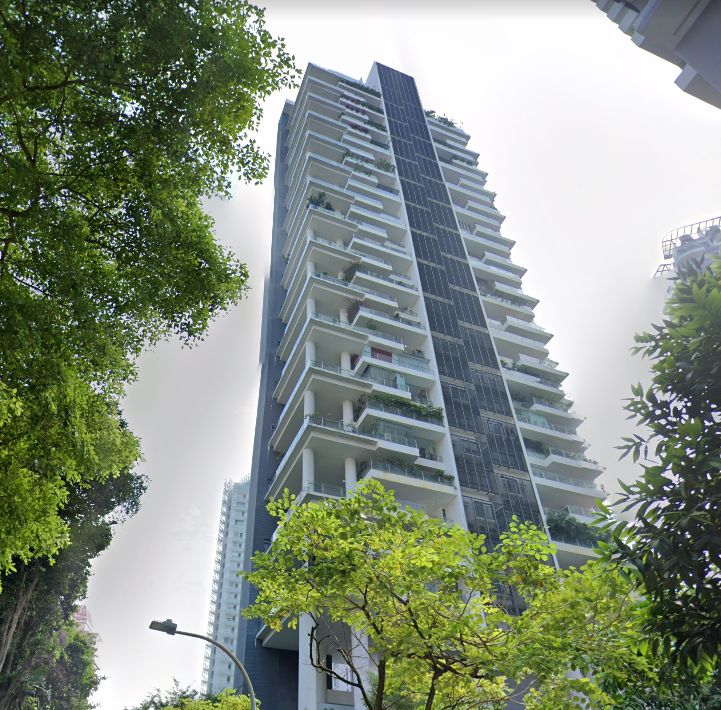 Skypark @ Somerset is definitely not as well known as many of the other luxury condos on this list, but with only 29 units in the development, it is as exclusive as they come. Each unit occupies a whole level, with a huge open balcony, mimicking a landed living concept. If that sounds familiar to you, it's because it is built by the same developer as the Oliv Balmoral. With that, the condo maintenance fees here are at an eye-popping $2,300 a month!
10. Sculptura Ardmore ($2,889 per month)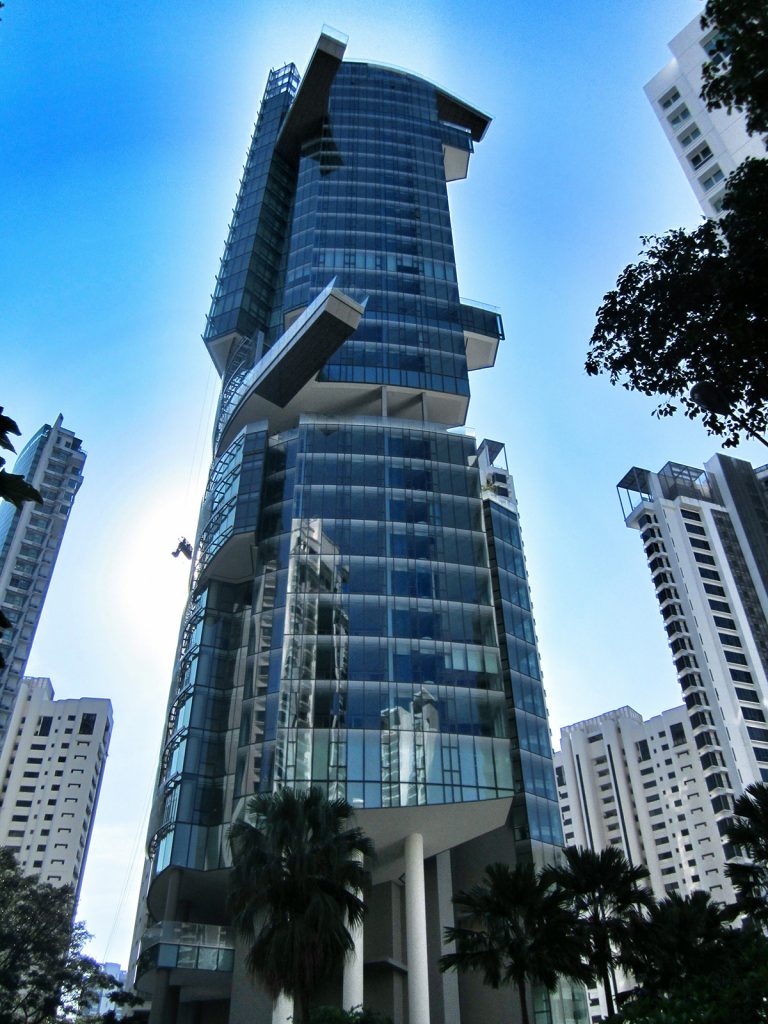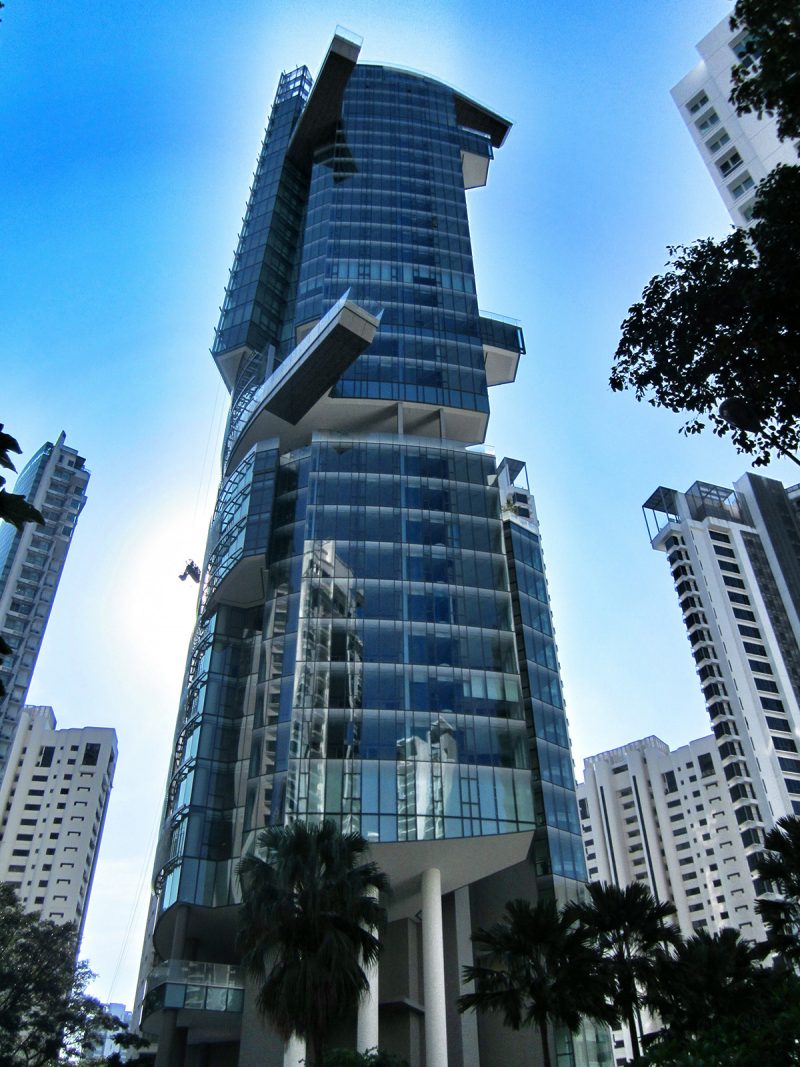 The Sculptura Ardmore needs no further introduction, having appeared in the news for its 10,300 square foot super penthouse being sold to Facebook co-founder Eduardo Saverin. It is located on the highest point of Ardmore Park, which means it has the best views over the Orchard area. Naturally, a 3 bedroom unit here is the most expensive in terms of condo maintenance fees in Singapore, at a truly insane $2,889 a month (not even inclusive of the sinking fund!). That is what some people pay in condo maintenance fees in a year!