Condo Reviews

Commonwealth Towers Review: 1 min to Queenstown MRT
Sean
July 22, 2019

19

min read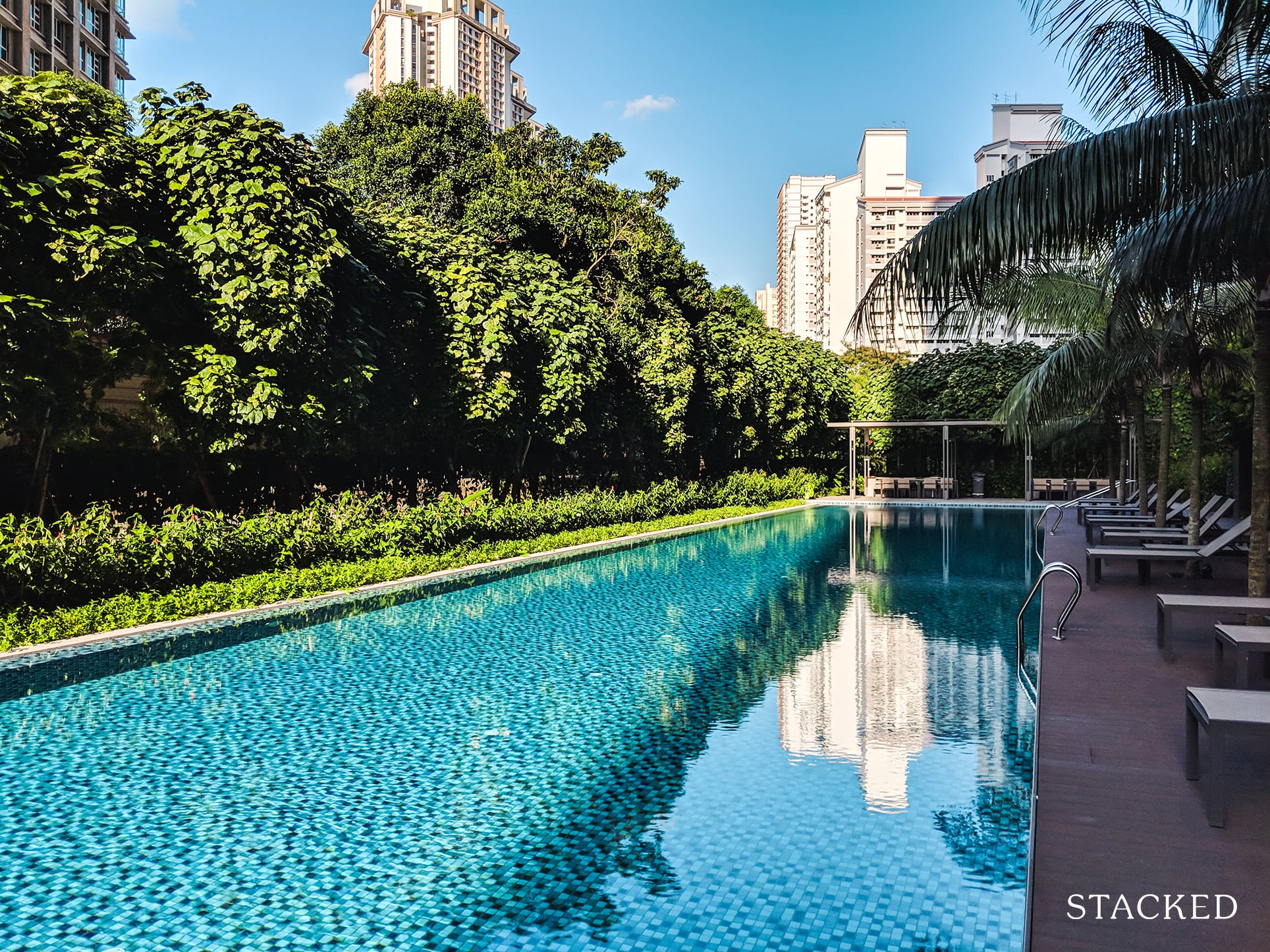 If location is your number one priority, this is a place worth looking at. What the developers have achieved is an upmarket looking development, and if you are a fan of the sleek modern lines, it is certainly very much in trend with the new launches of 2019.
Reviewed by Sean on July 22, 2019
What we like
Queenstown MRT at your doorstep

Accessibility to park connector

Sleek modern design
What we don't like
—

Could be too crowded for some facilities

—

Not near good schools
19
min read
About this condo
| | | | |
| --- | --- | --- | --- |
| Project | Commonwealth Towers | District | 03 |
| Address | Commonwealth Avenue | Tenure | 99 Years |
| Site Area | 126,885 sqft | No. of Units | 845 |
| Developer | Wealthall Development Pte Ltd | TOP | 2017 |
When I first heard about the Commonwealth Towers condo, I immediately assumed it was located at Commonwealth. And I think it is safe to assume that most people would make this perfectly reasonable assumption too. To be fair to the developers, the road outside is actually called Commonwealth Avenue, hence the name.
But most people are unaware of that. So if you don't already know, Commonwealth Towers is actually located in Queenstown. More specifically, it is right outside Queenstown MRT, which is a very attractive point in its favour. Even though it was the first "new" launch in the Queenstown area, many more have sprung up in the past few years. Which leads us to the real question: Is Commonwealth Towers condo any good?
Insider Tour
Facilities in Commonwealth Towers
Clubhouse
Function Room
Library
Swimming Pool
Cabana with Jacuzzi
Relaxation Pavilion
Children's Wading Pool
Barbeque Pavilion
Playground
50m Lap Pool
Private Dining Pavilion
Outdoor Fitness Area
Tennis Court
Gym
Hydrotherapy Pool
Aqua Gym
Spa Pavilion
Meditation Deck
Yoga Deck
Gourmet Lounge
Bar Lounge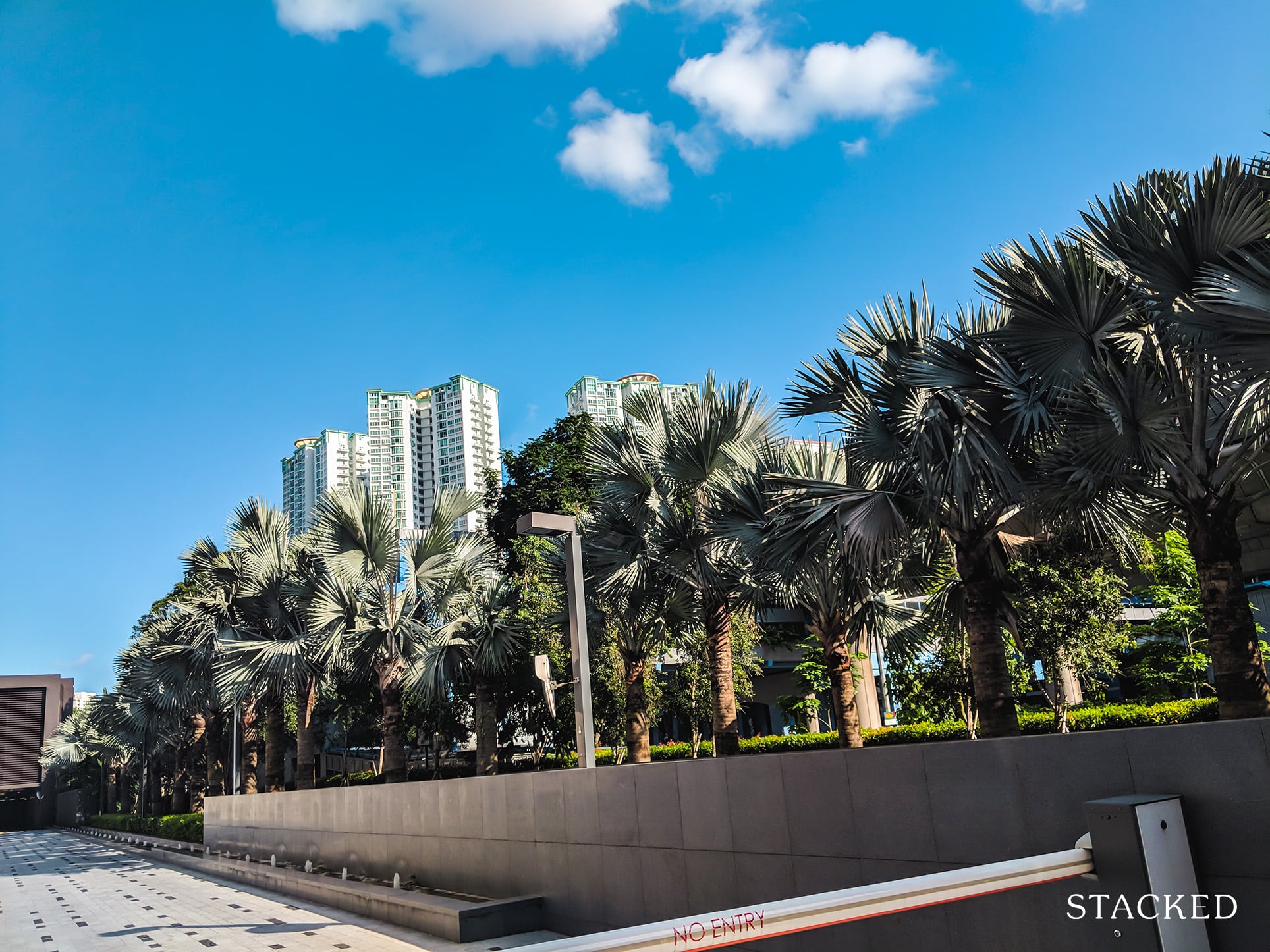 Coming into the development for the first time, it feels modern and has quite a high-end feel to it. If I had to compare it to any other condominium, it has similar vibes as the Echelon condo.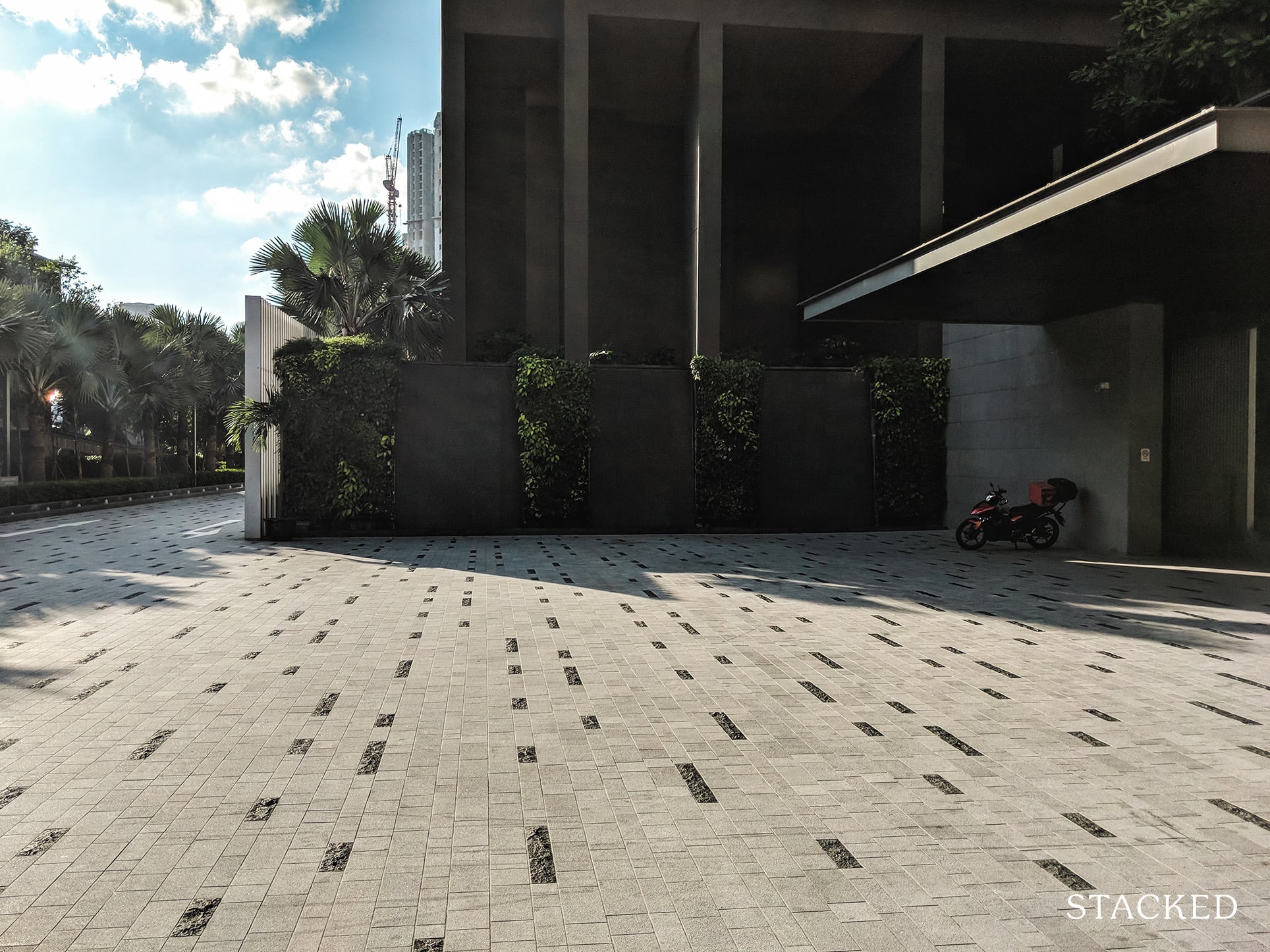 The arrival court area is really spacious and very hotel-like.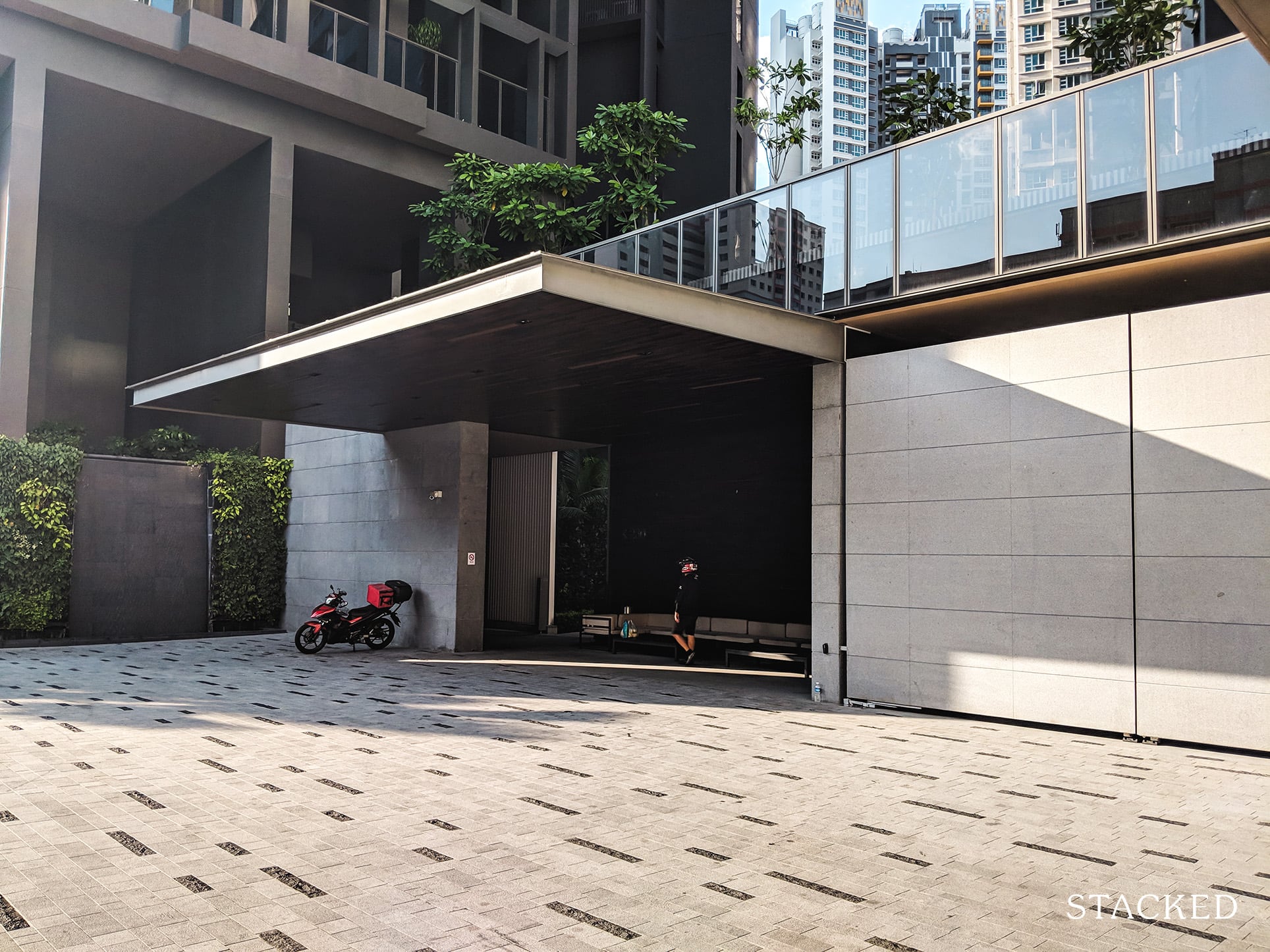 There is also a sheltered drop-off point, which I'm sure will be well-utilised by the many tenants that will be living here.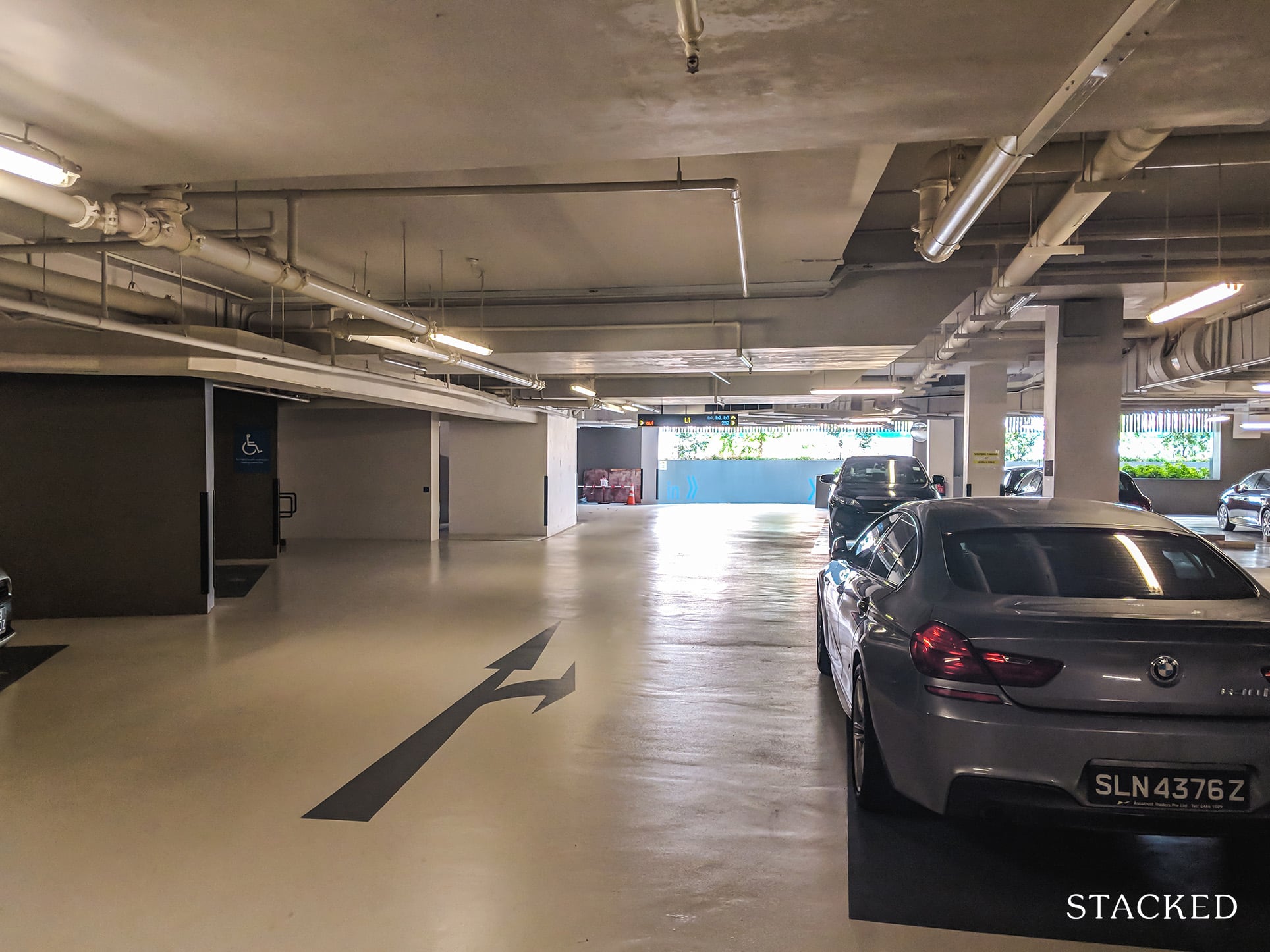 I like that the Commonwealth Towers condo has two separate entrances for visitors and residents. Lots of older condominiums combine the two together, which results in a jam for residents when the security has to screen visitors before letting them in. Another advantage of having separate lots for visitors is you do not get residents complaining of visitors parking in the wrong areas.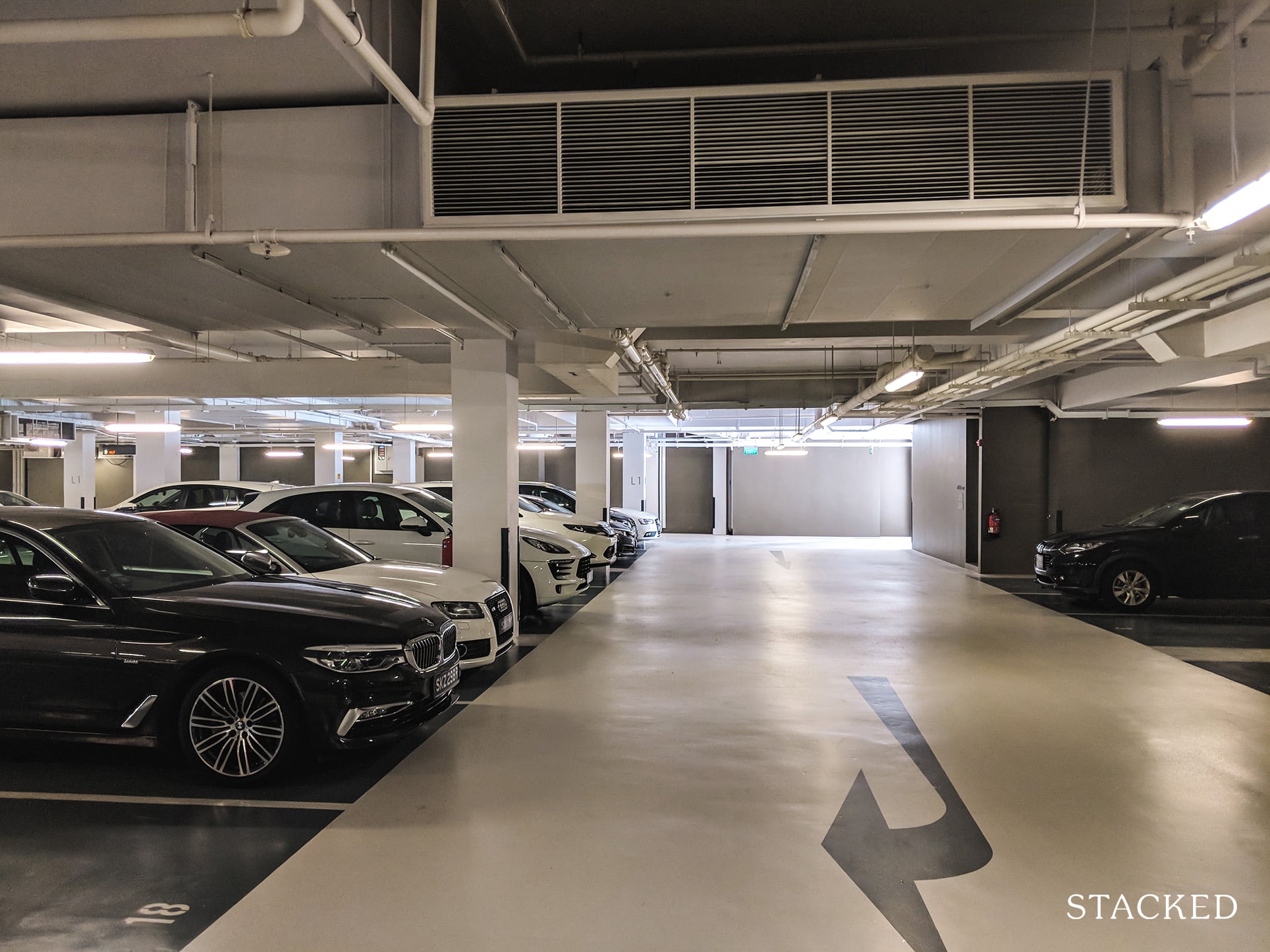 I always like brightly lit car parks and those that have the epoxy floor coating on them, and the Commonwealth Towers condo is no exception. It makes the place look a lot higher end, and the car park will look less scruffy too.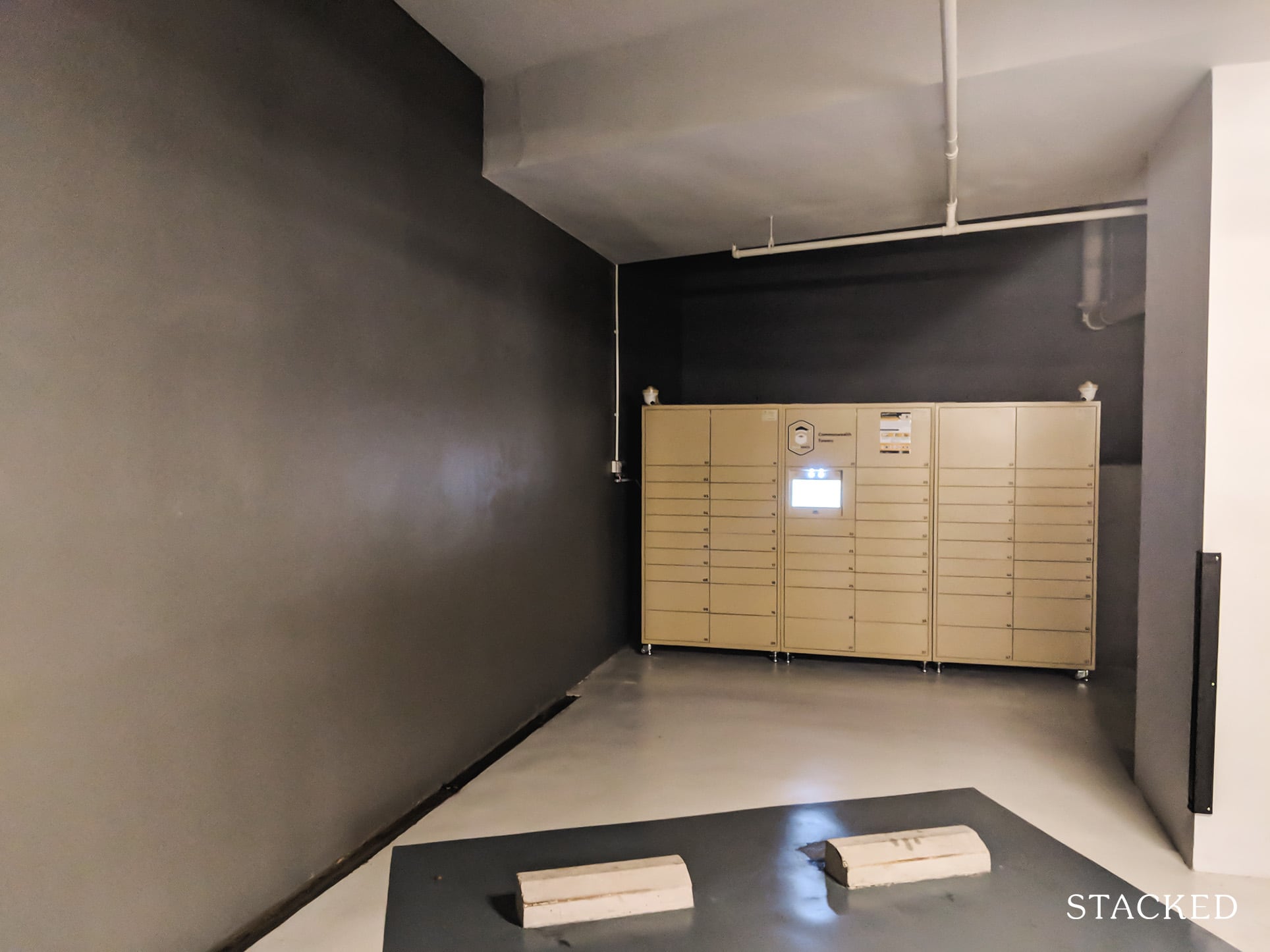 Over at the corner of the car park, there is a Parcel Santa as well, which is always good to have for those who order online shopping a lot but are not at home during the day to receive them.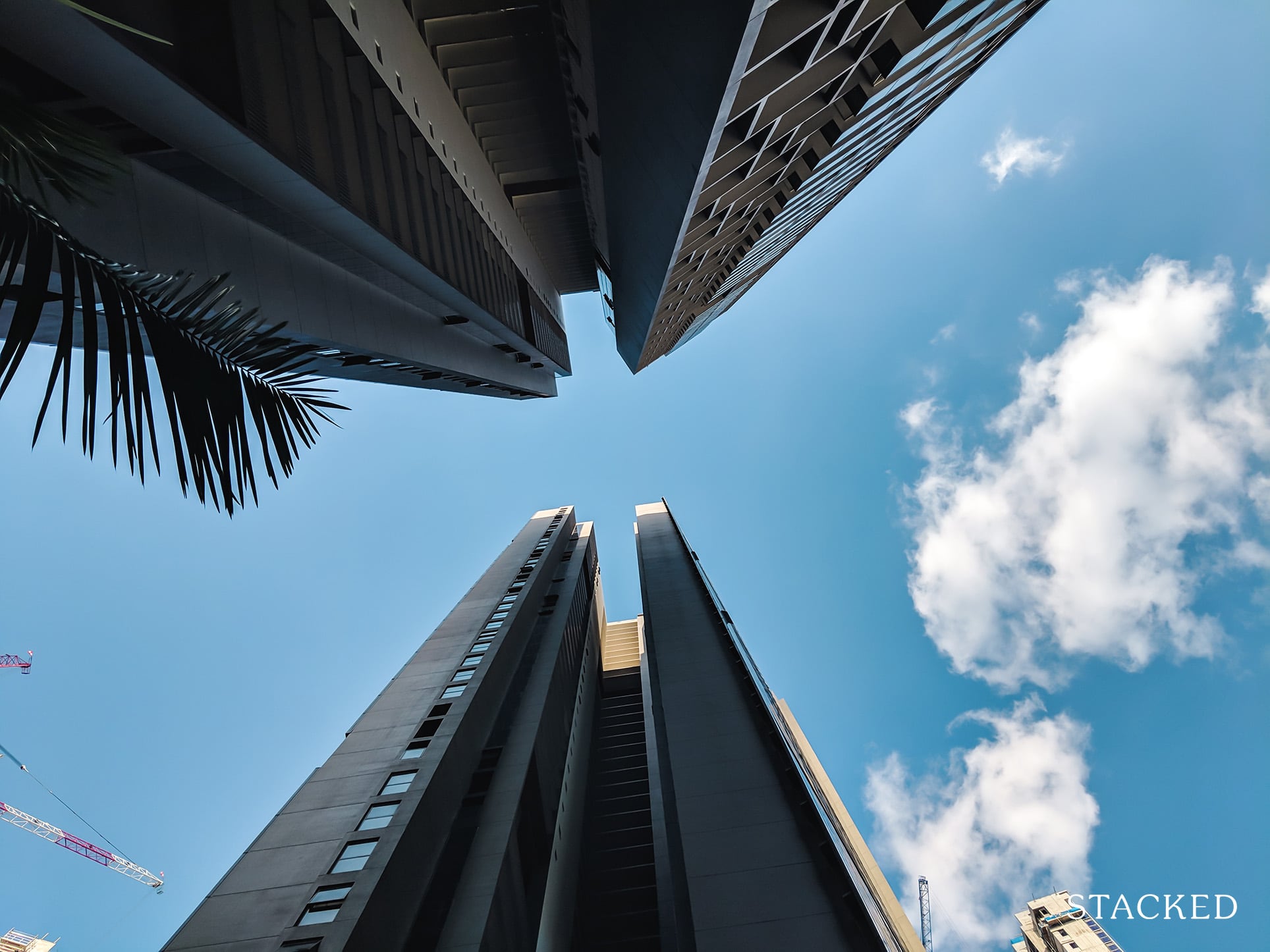 Once you step out of the car park, the two imposing blocks of the Commonwealth Towers loom over you.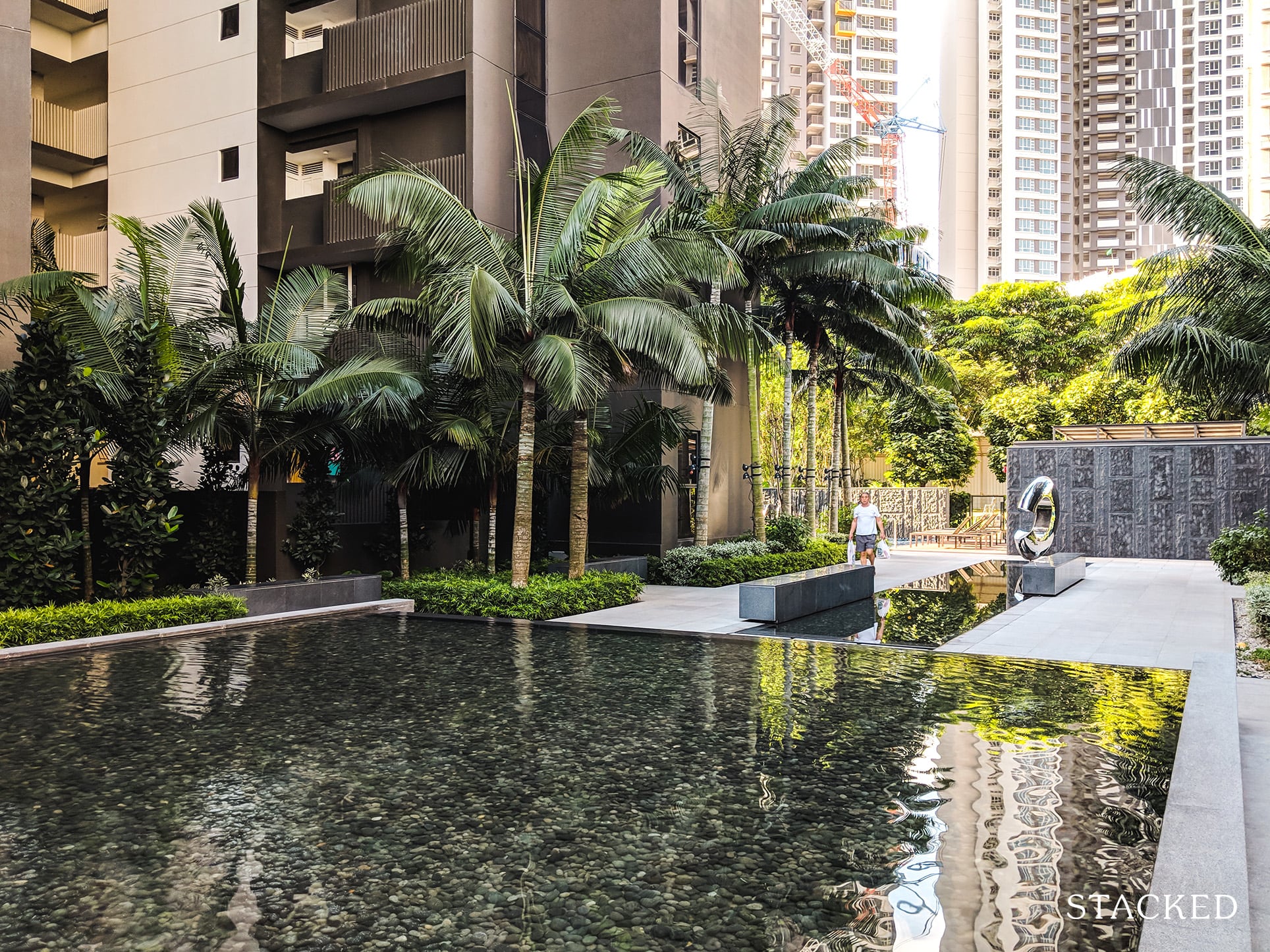 In between both blocks is a large courtyard area, with a huge water feature and some benches. The metallic C sculpture goes some way into evoking a more upscale development. I am a fan of the current greyish modern style, and it is done well here considering it is more of a mass-market condominium.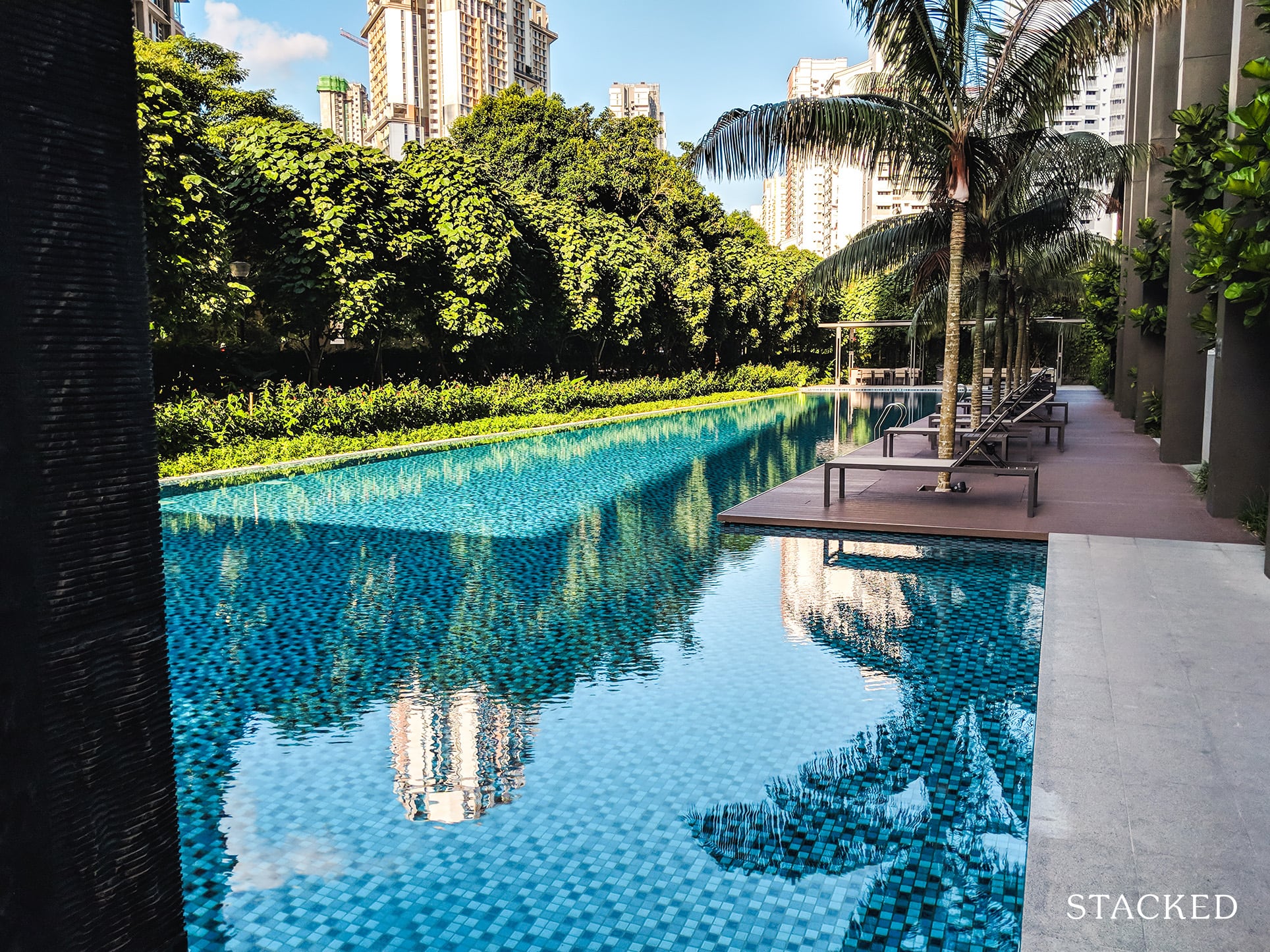 Once you get down to the end of the courtyard, you will find yourself at the main swimming pool. It's great that the developers have decided to incorporate two swimming pools here, as there are 845 units in the Commonwealth Towers.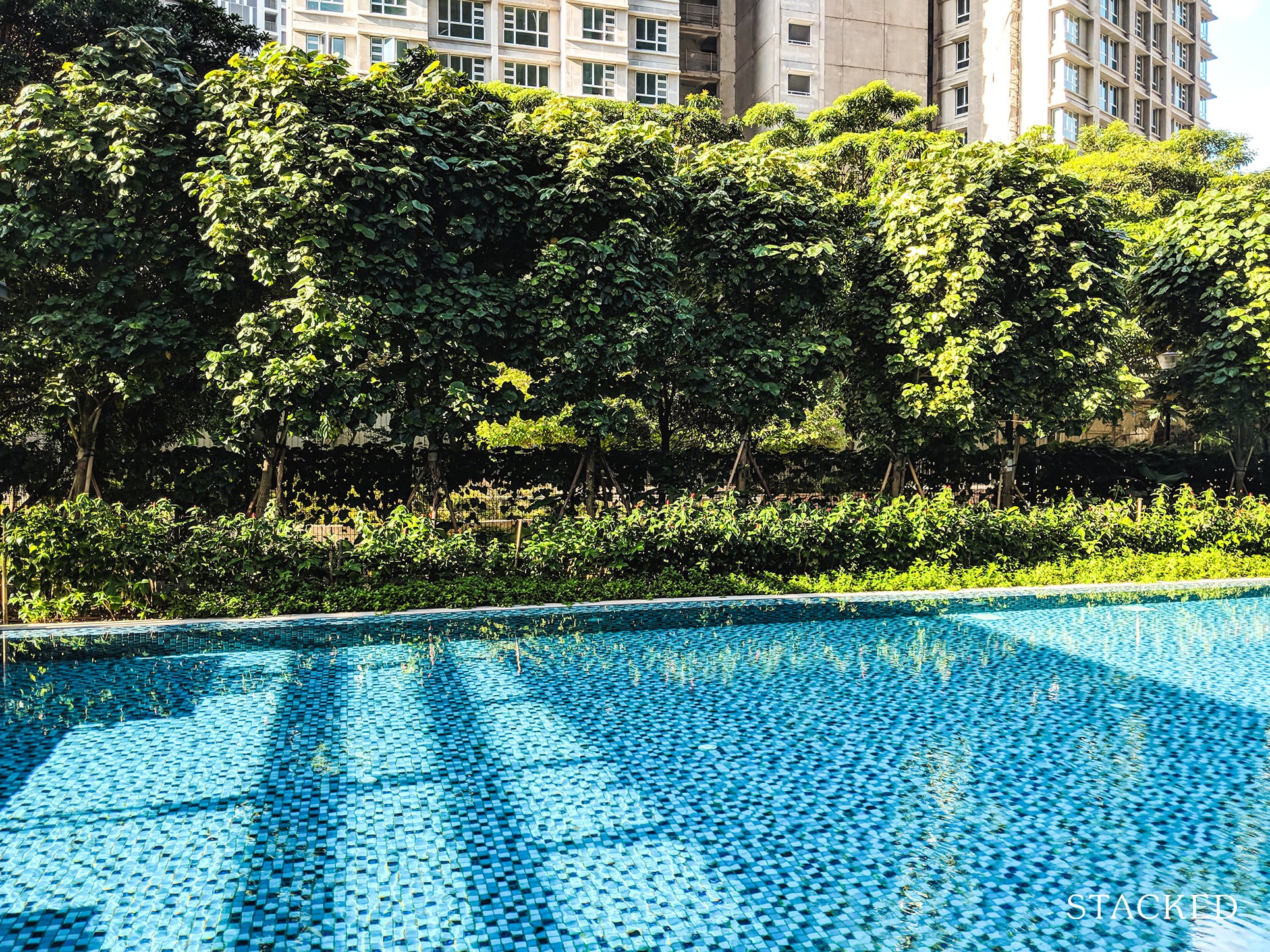 It's a pity that the upcoming Dawson HDB blocks are facing the pool as this renders the swimming pool not as private as before. I would actually prefer the swimming pools to be located at the front, as the only eyes looking in would perhaps be the occasional MRT train swooshing by. At the same time, I can understand the consideration to allow for a wider frontage between the towers and the HDB blocks.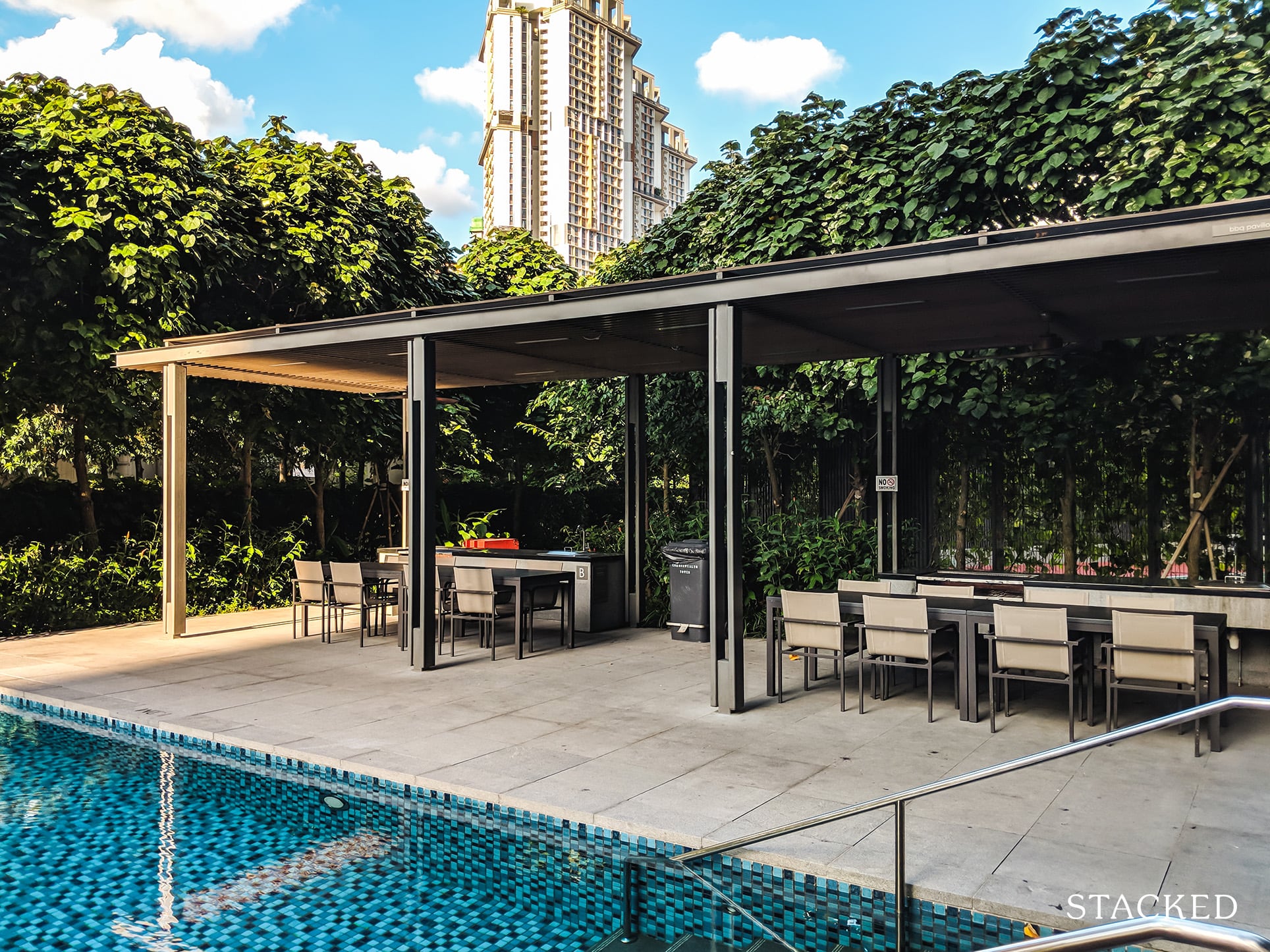 There is a nice sheltered barbeque area at the end. I like this location as it feels more intimate, and the planted greenery around certainly helps with the ambience of the place.
And behind the barbeque pavilion is actually the tennis court, which is quite well hidden by all the creepers growing on the side gates. To share one tennis court among 845 units, expect competition to book this spot.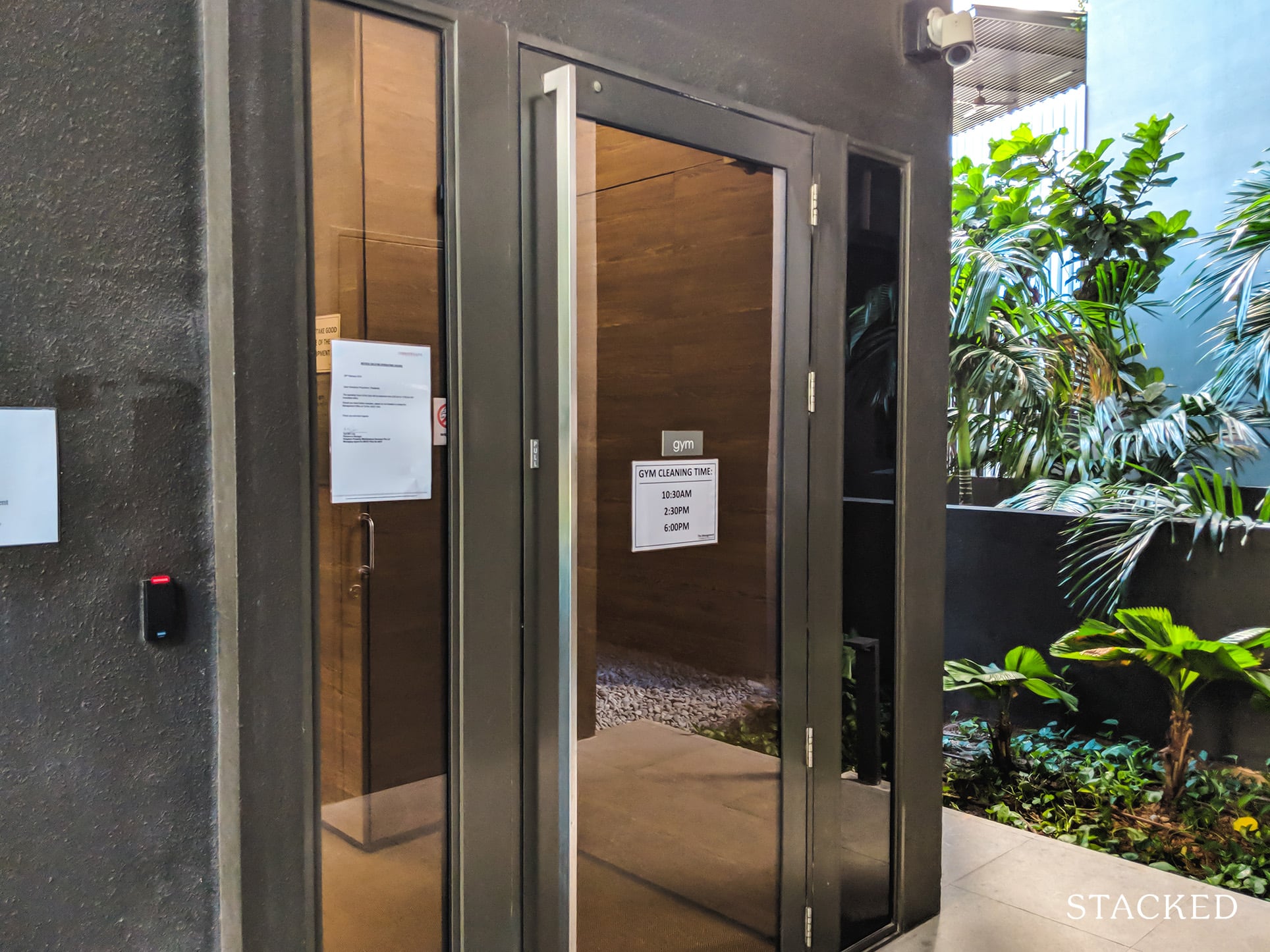 The gym is located just at the corner. Unfortunately, I wasn't able to take a shot of the gym, but it's not the biggest especially considering the number of units there are. Also, it is quite an awkward place, being tucked right at the corner. I think it would have been better placed on the higher levels.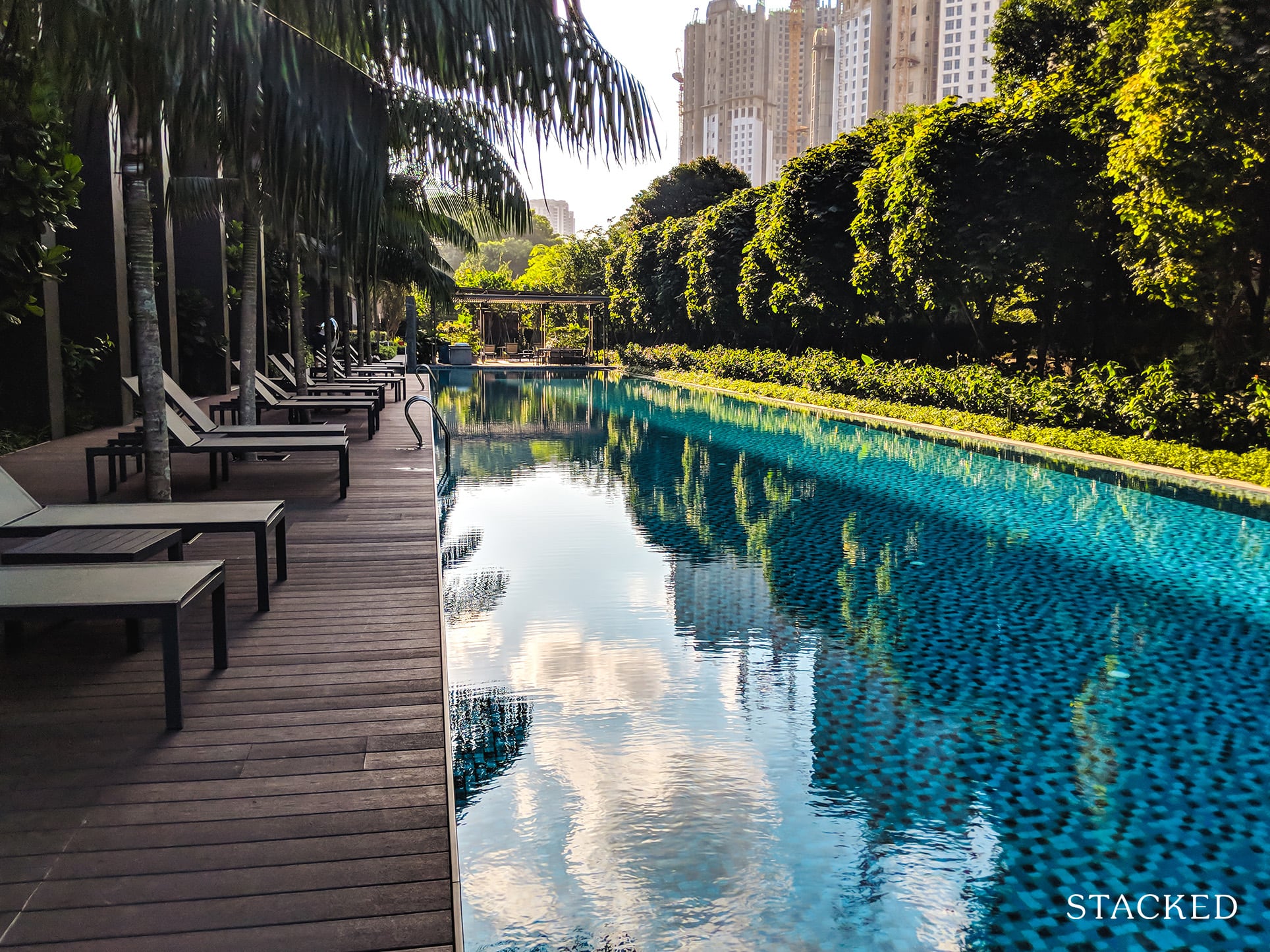 Continuing on with the pool, it isn't the widest swimming pool, but it is definitely long enough to do proper swimming laps in. Also, it is good that there are more than enough deck chairs lined along the side.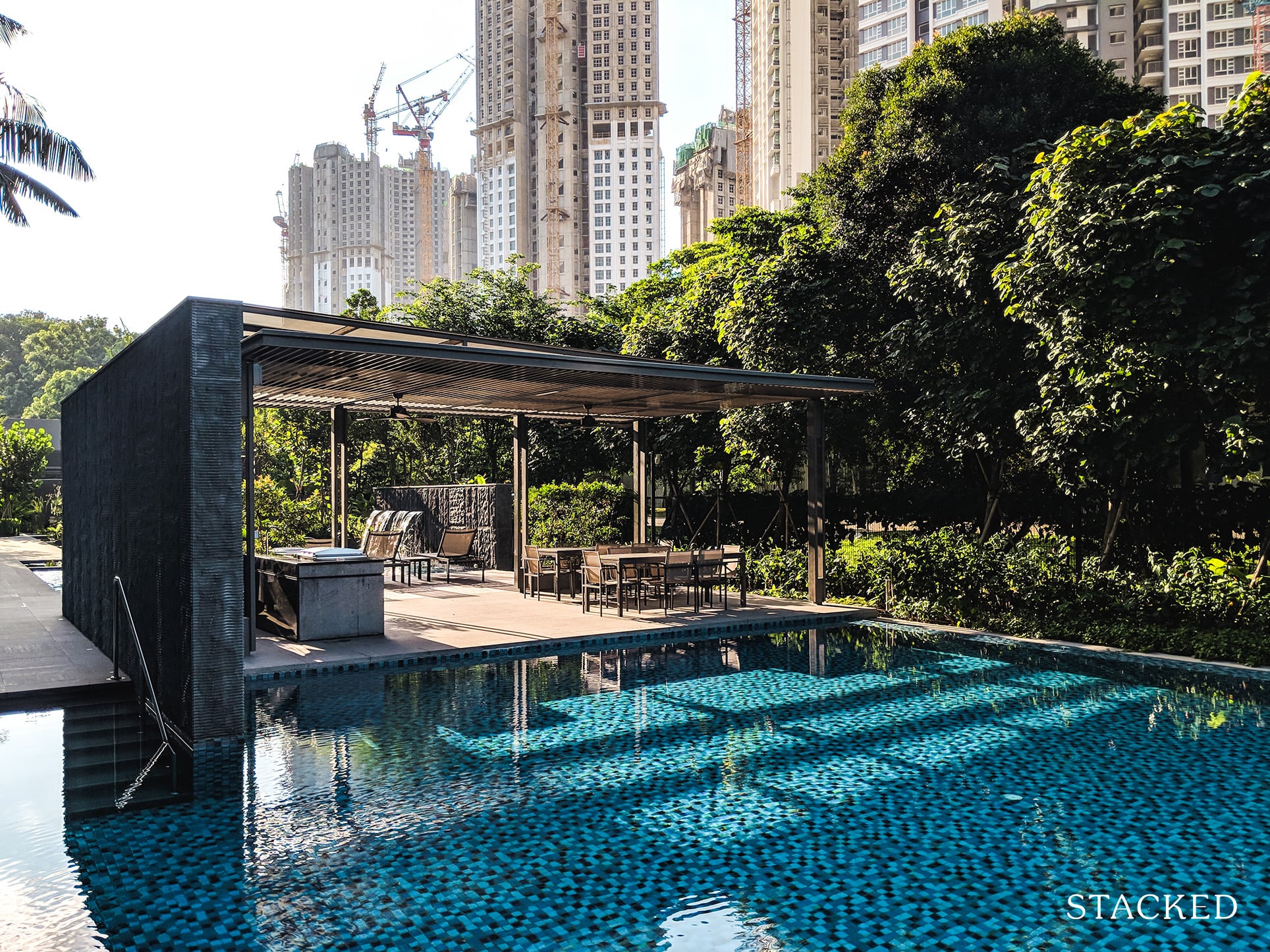 At the front of the swimming pool is another sheltered pavilion for hosting gatherings and entertaining, but this one is less private than the one at the end.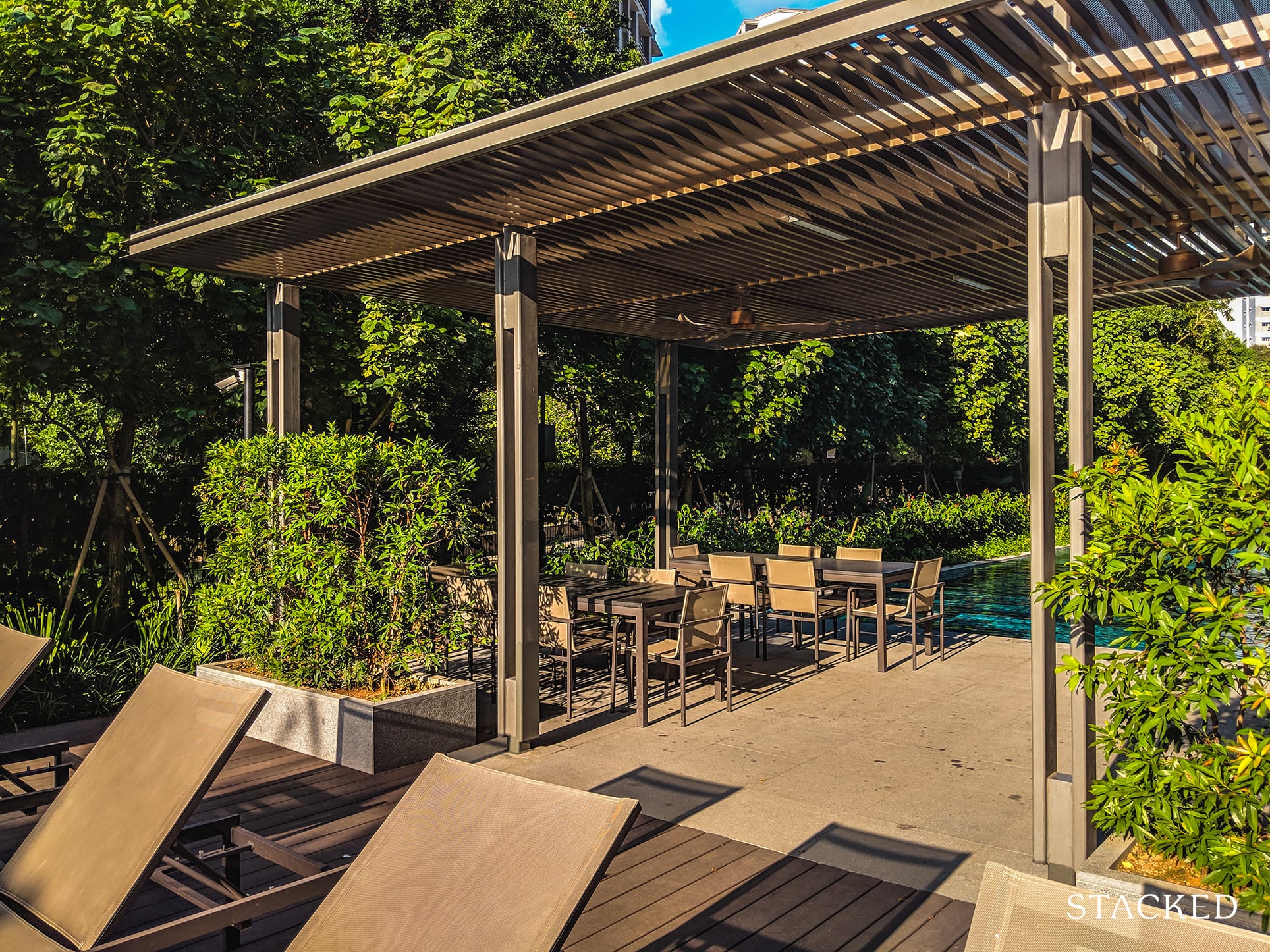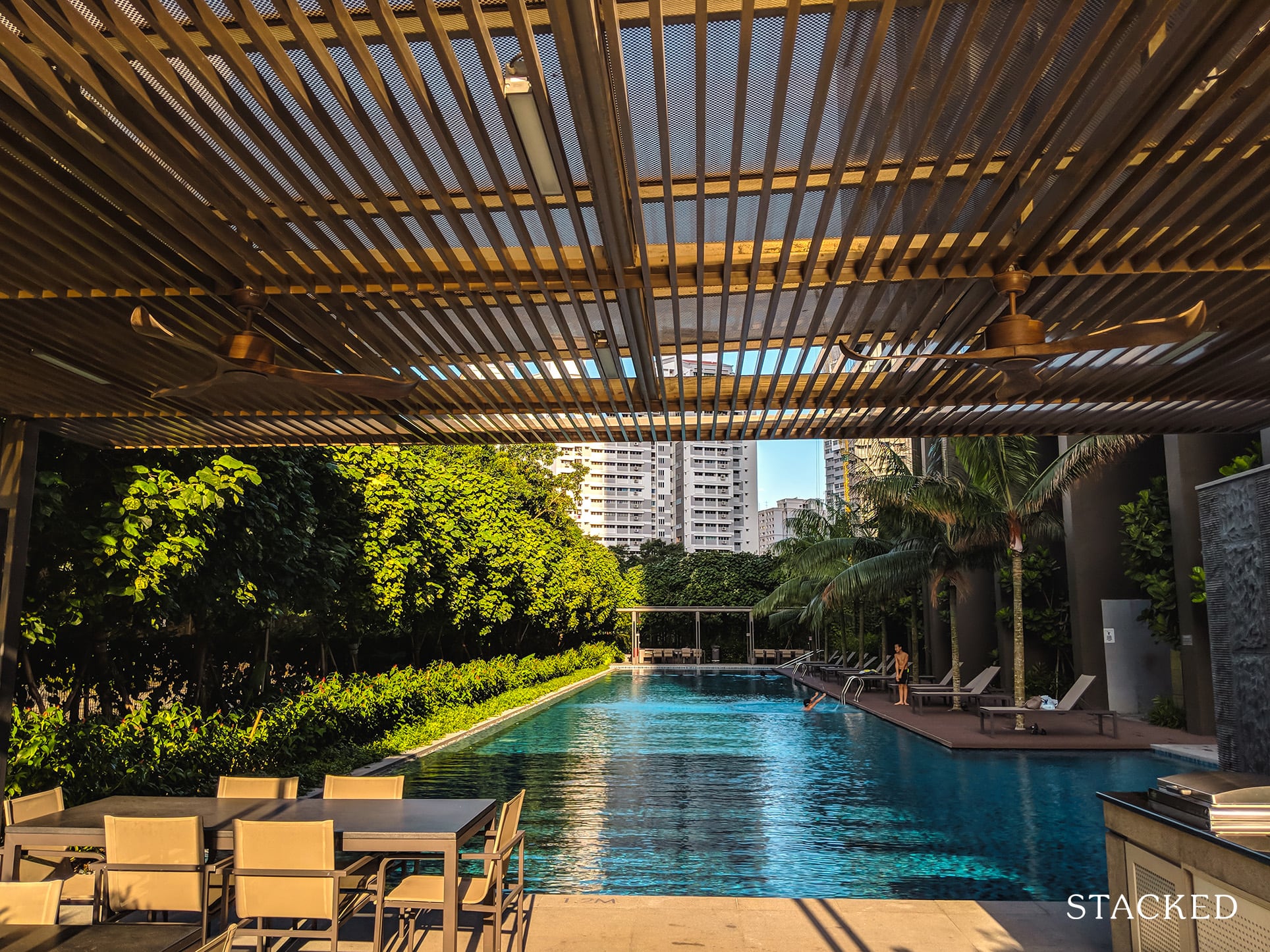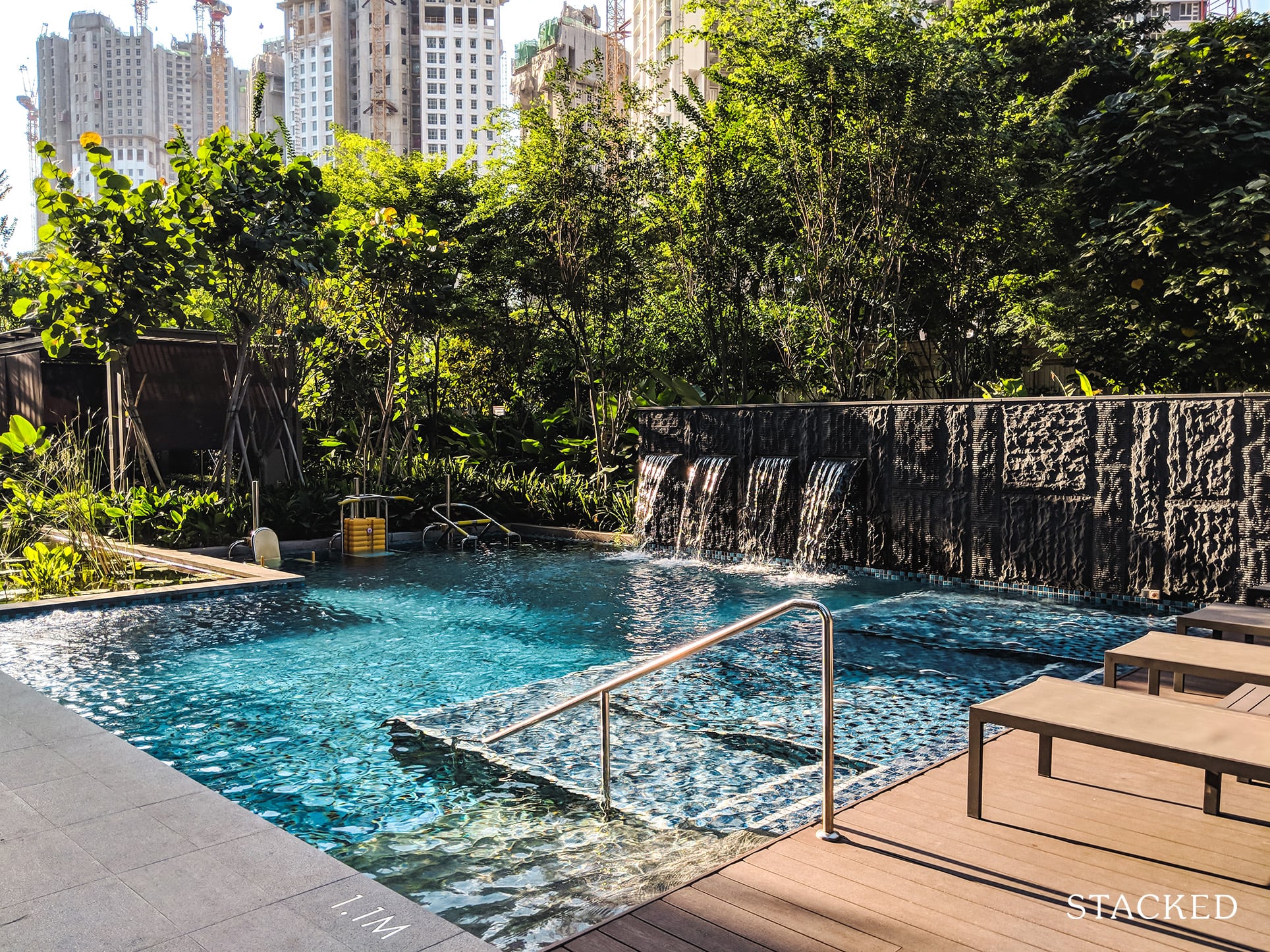 On the other end, there is a small jacuzzi area that also contains the aqua gym.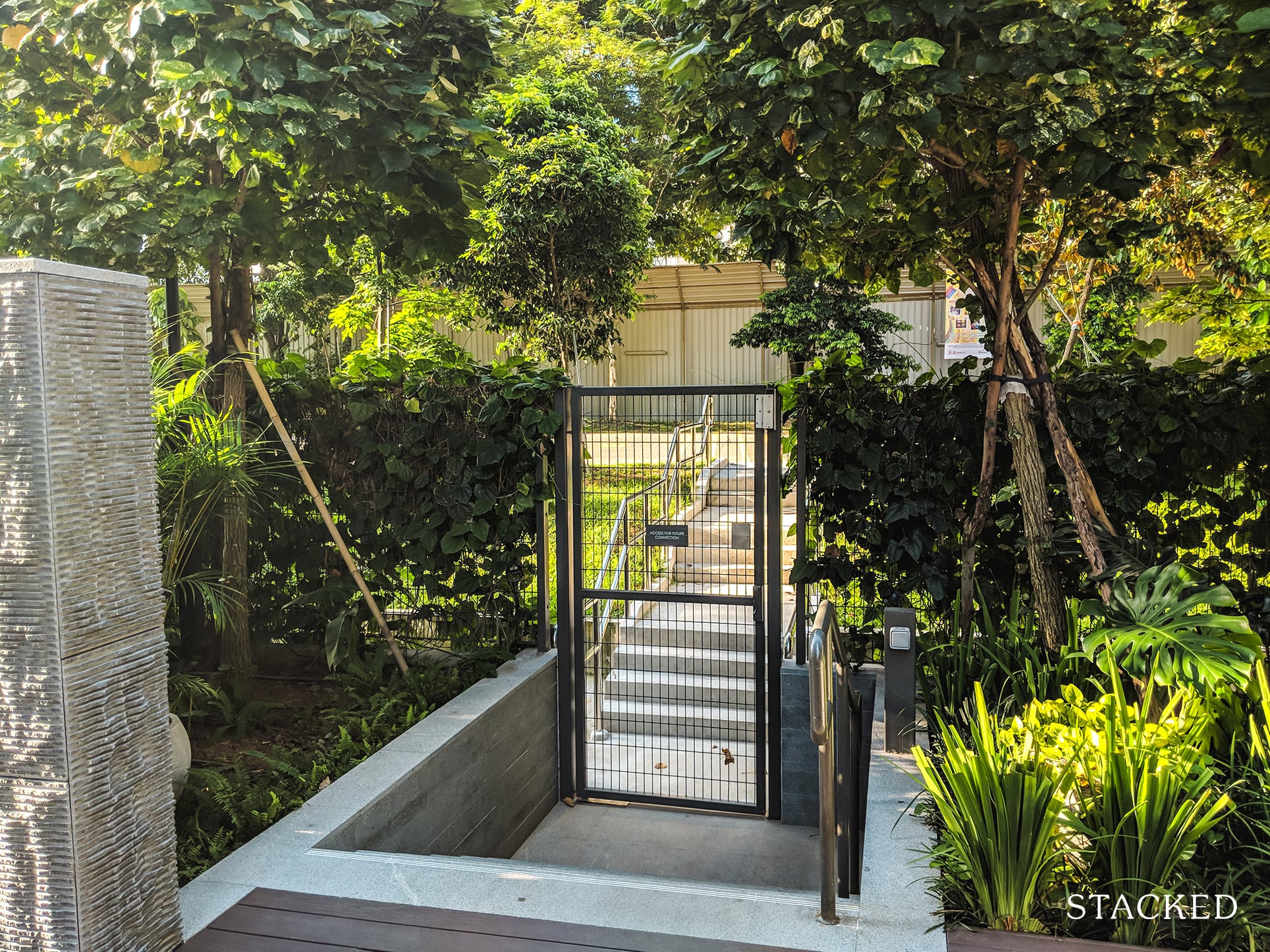 You have a side gate here, which gives you access to the Dawson area and the Alexandra Canal Linear Park. This actually leads all the way down to Alexandra Canal which then becomes the Singapore River. You could also walk to Skyville @ Dawson, where there is a Sheng Siong for your grocery needs. I must say, this is a great option for residents at the Commonwealth Towers as the whole stretch is incredibly private and unused. It's really super for a nice evening stroll.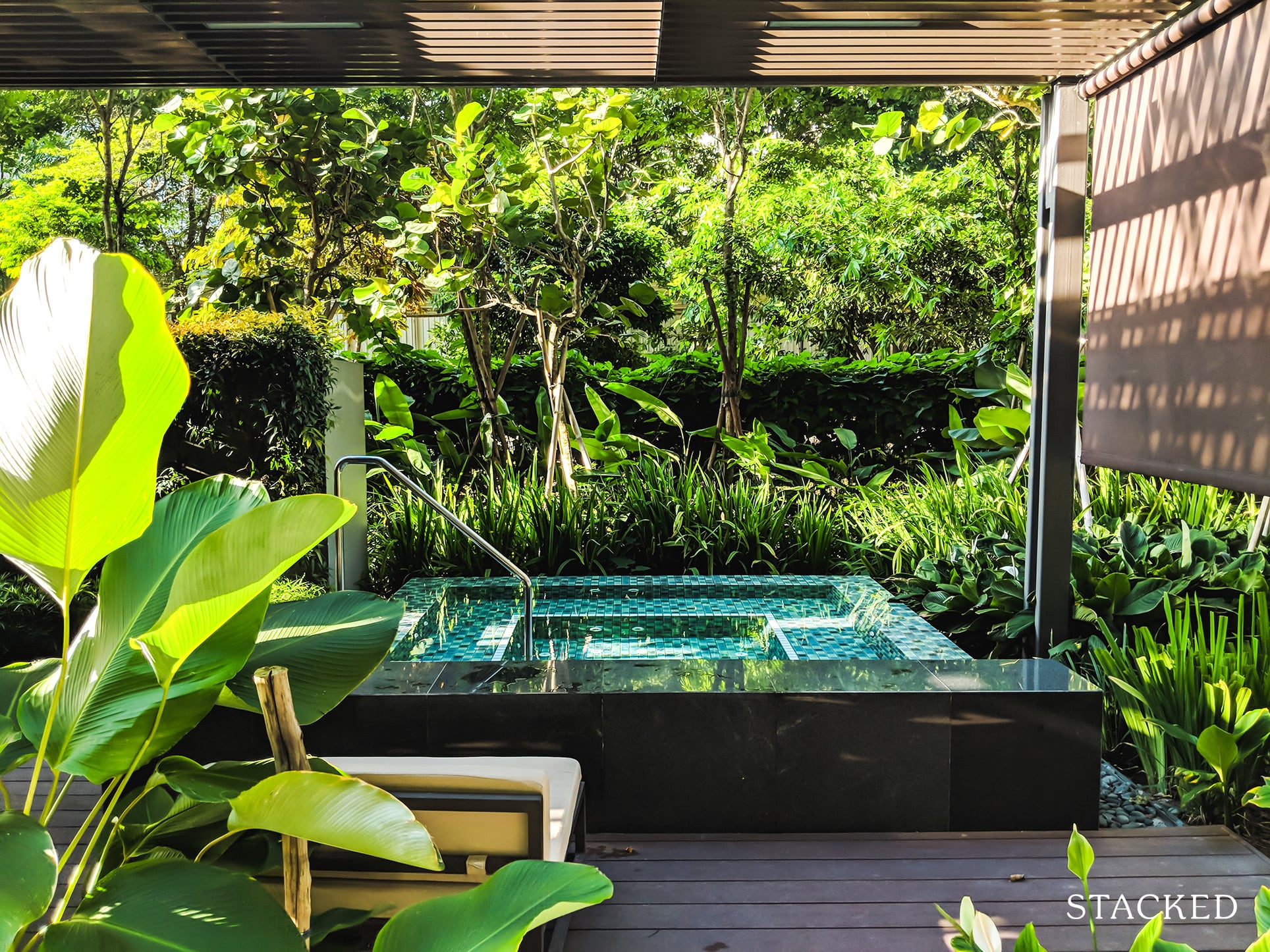 Lastly, at the end of the development is a really private spa pool section.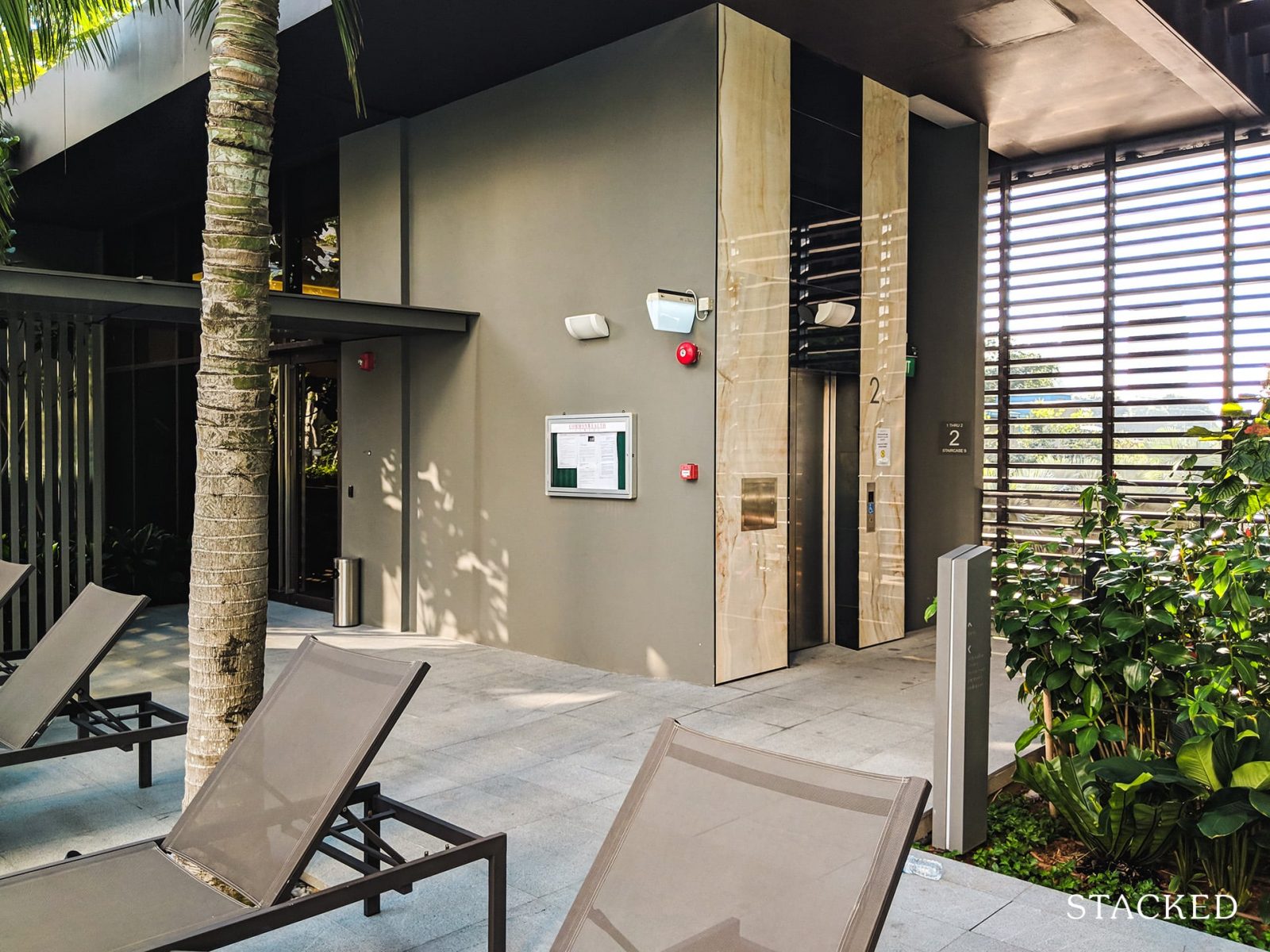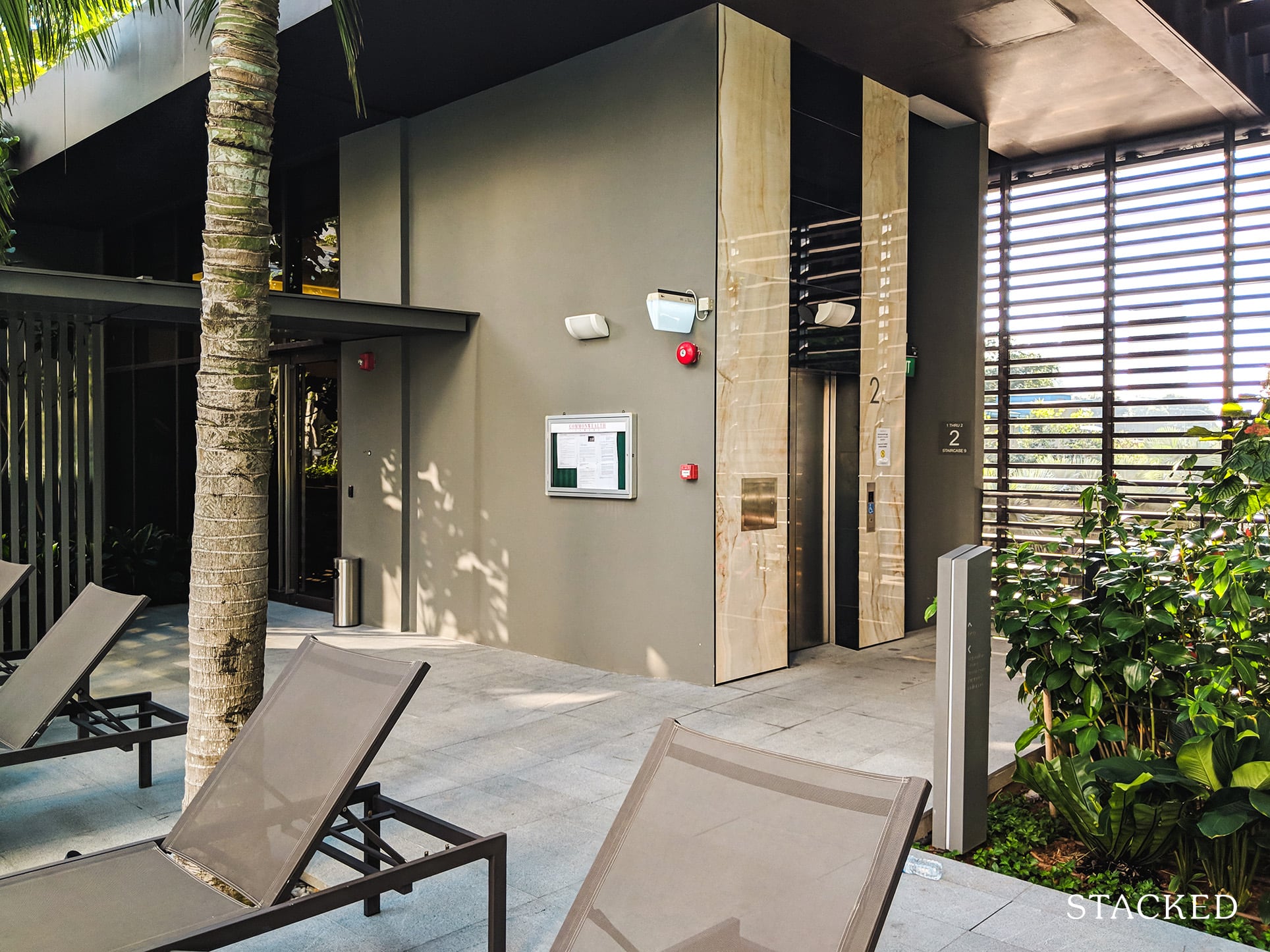 Moving on to the second level, there is a clubhouse area and another swimming pool.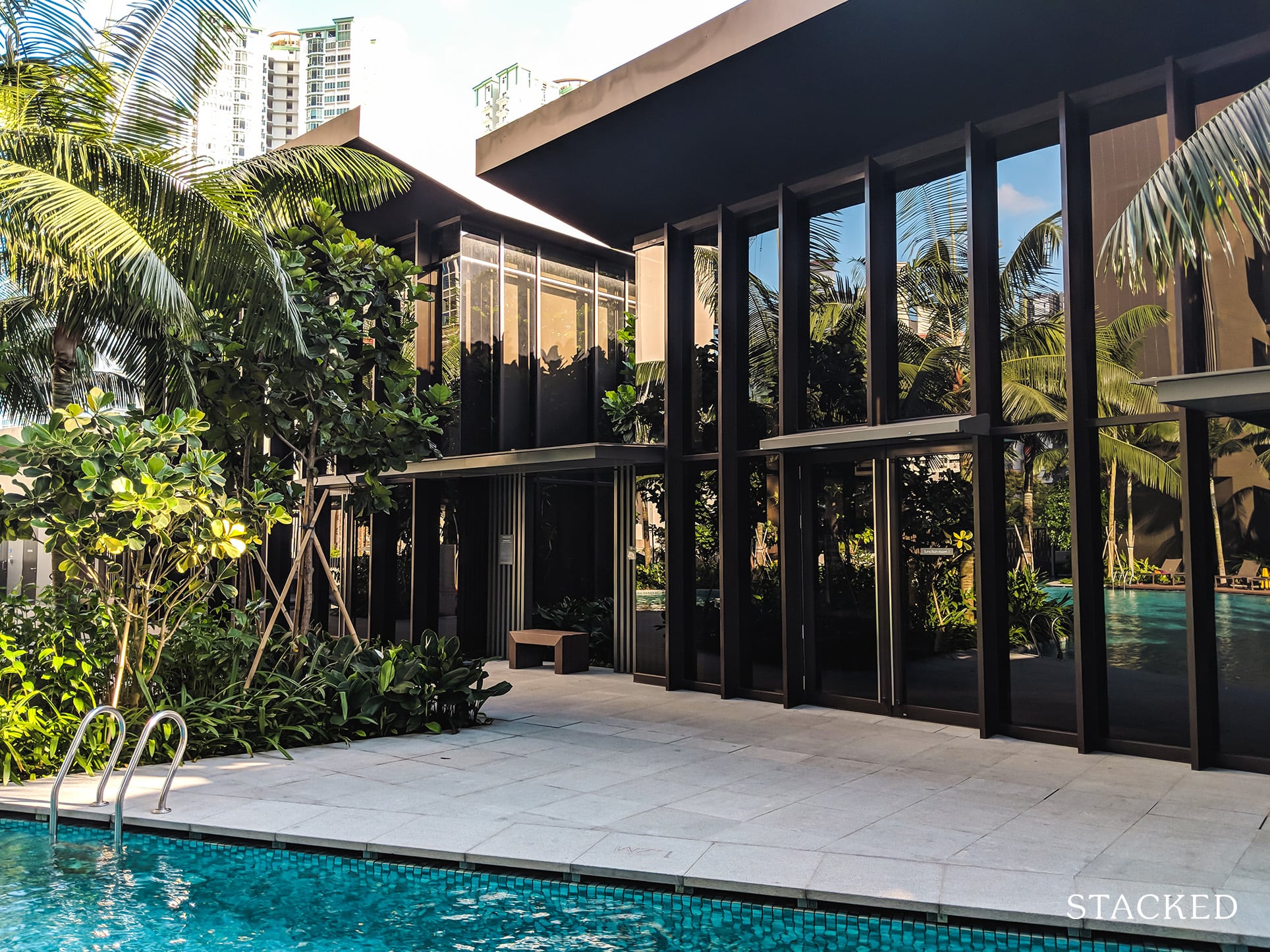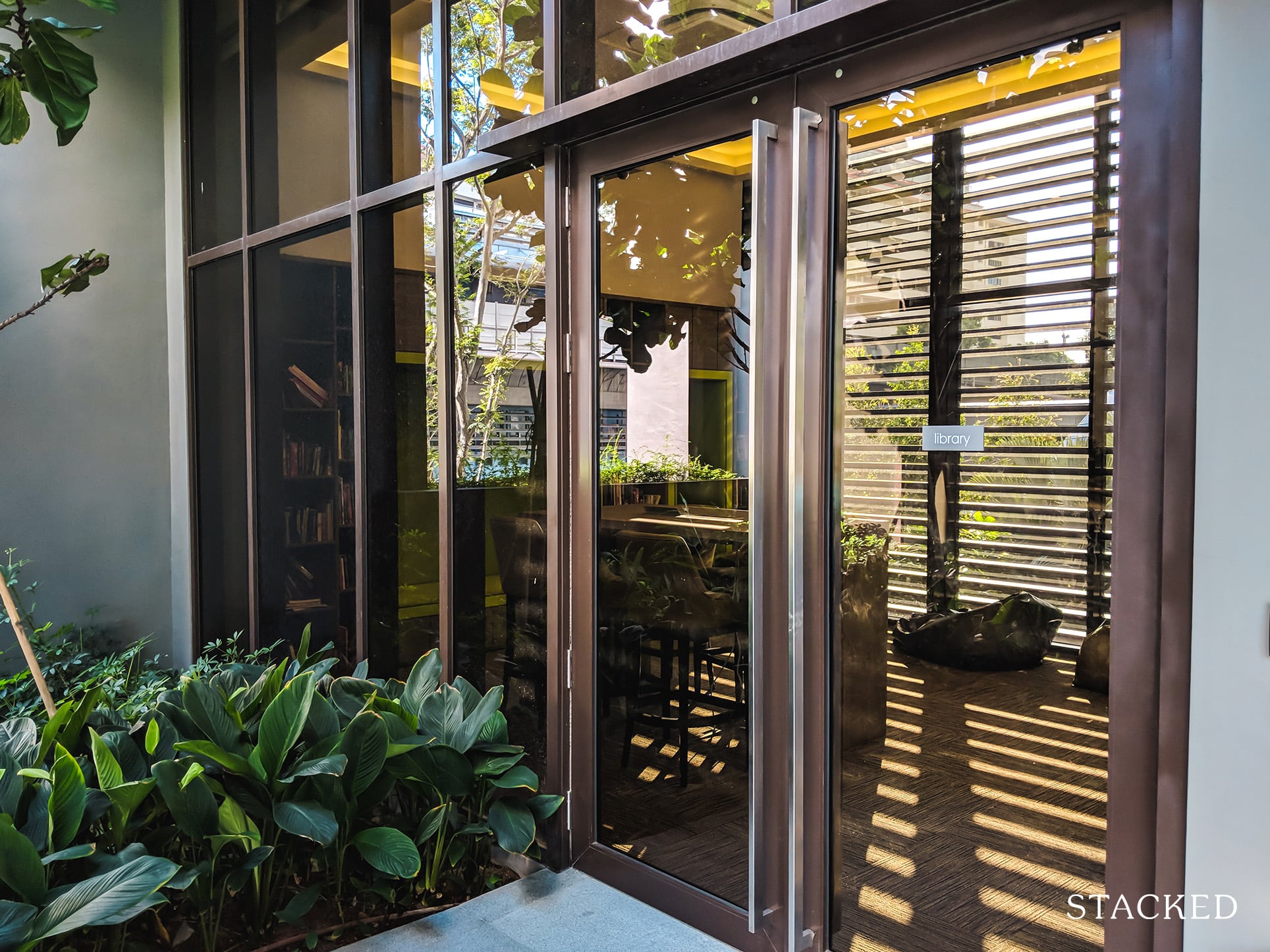 You get a nice library area at the corner.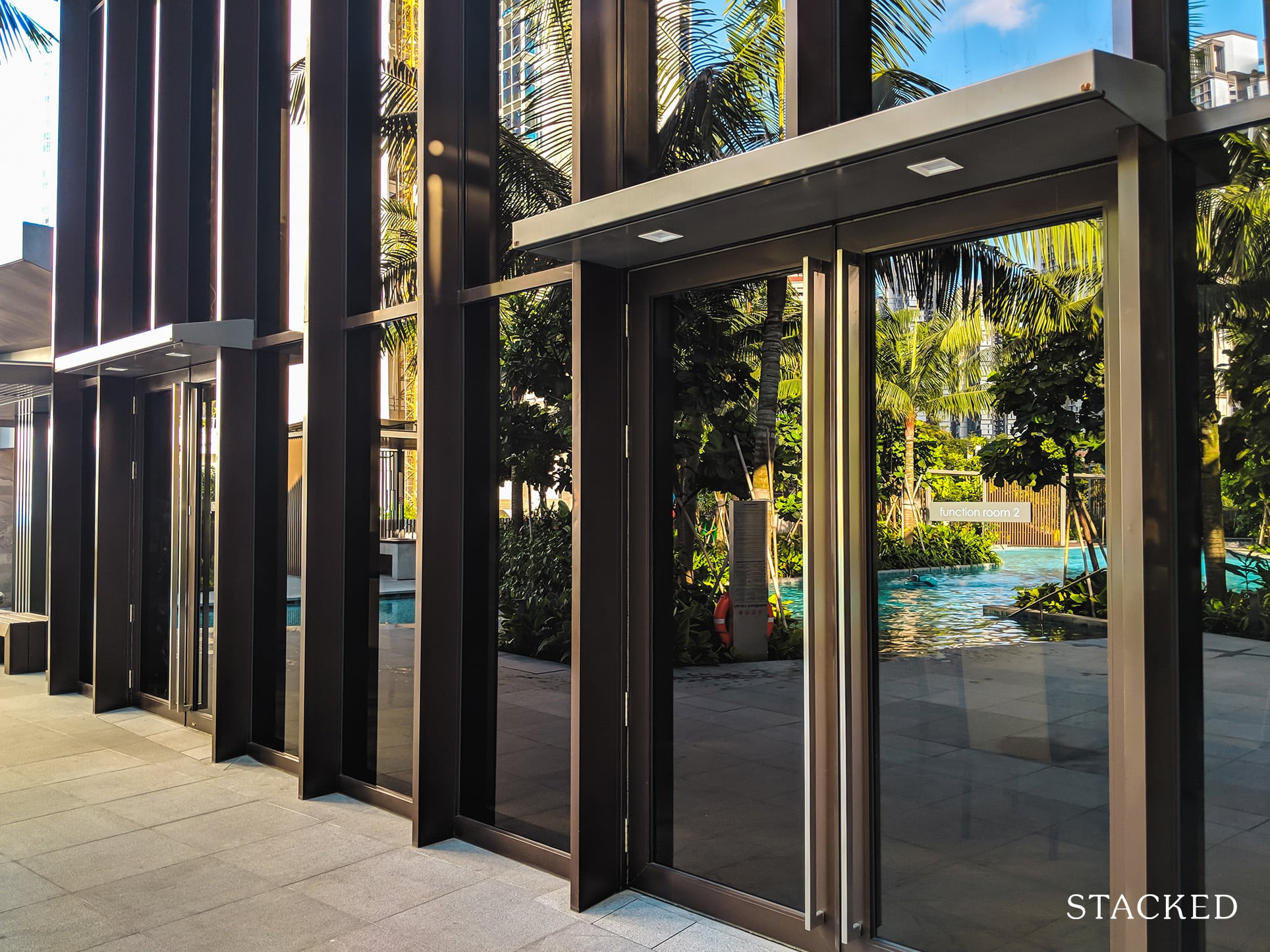 And two well-sized function rooms as well.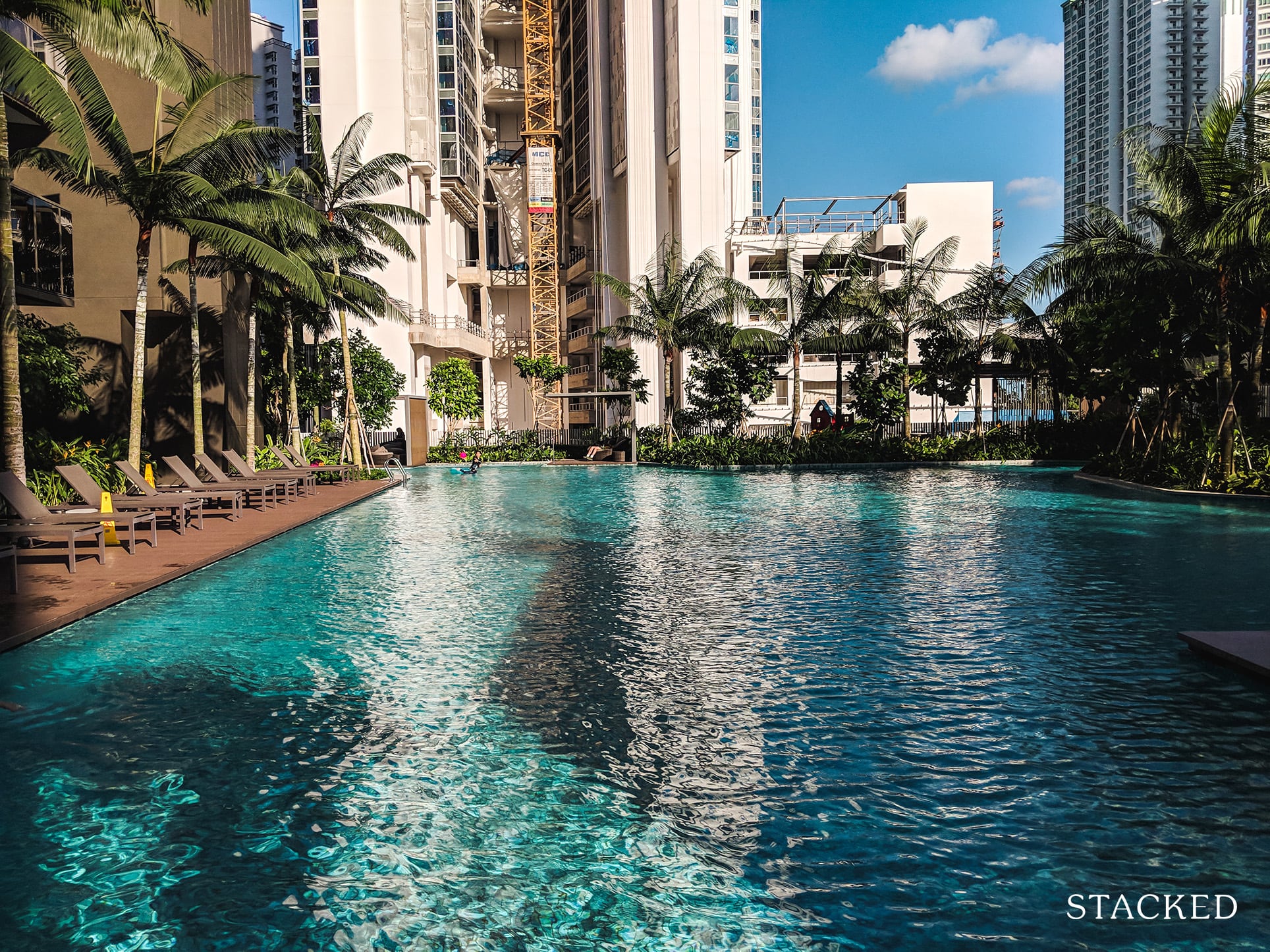 The swimming pool on the second floor is squarish in shape, and definitely catches more of the breeze here.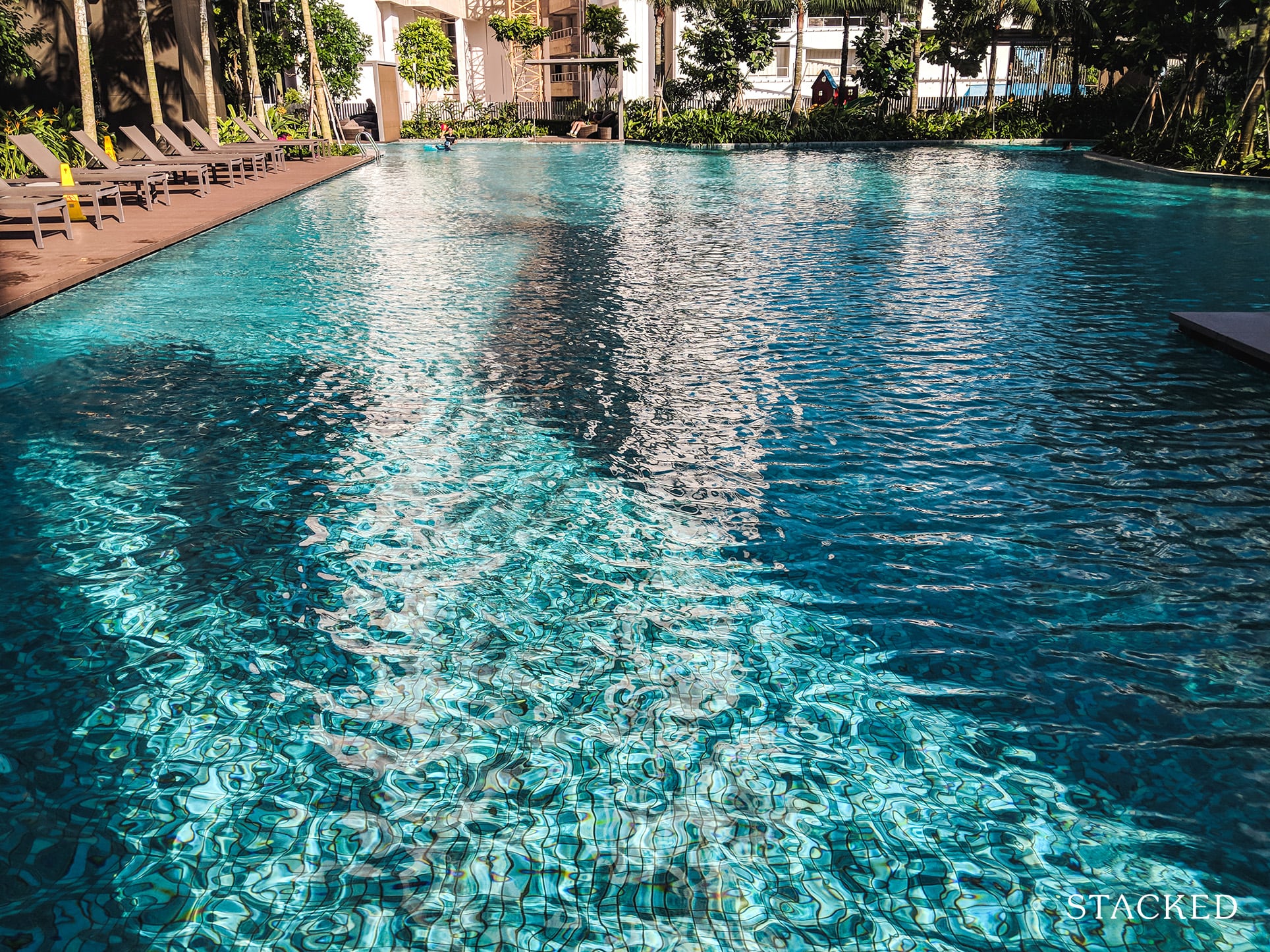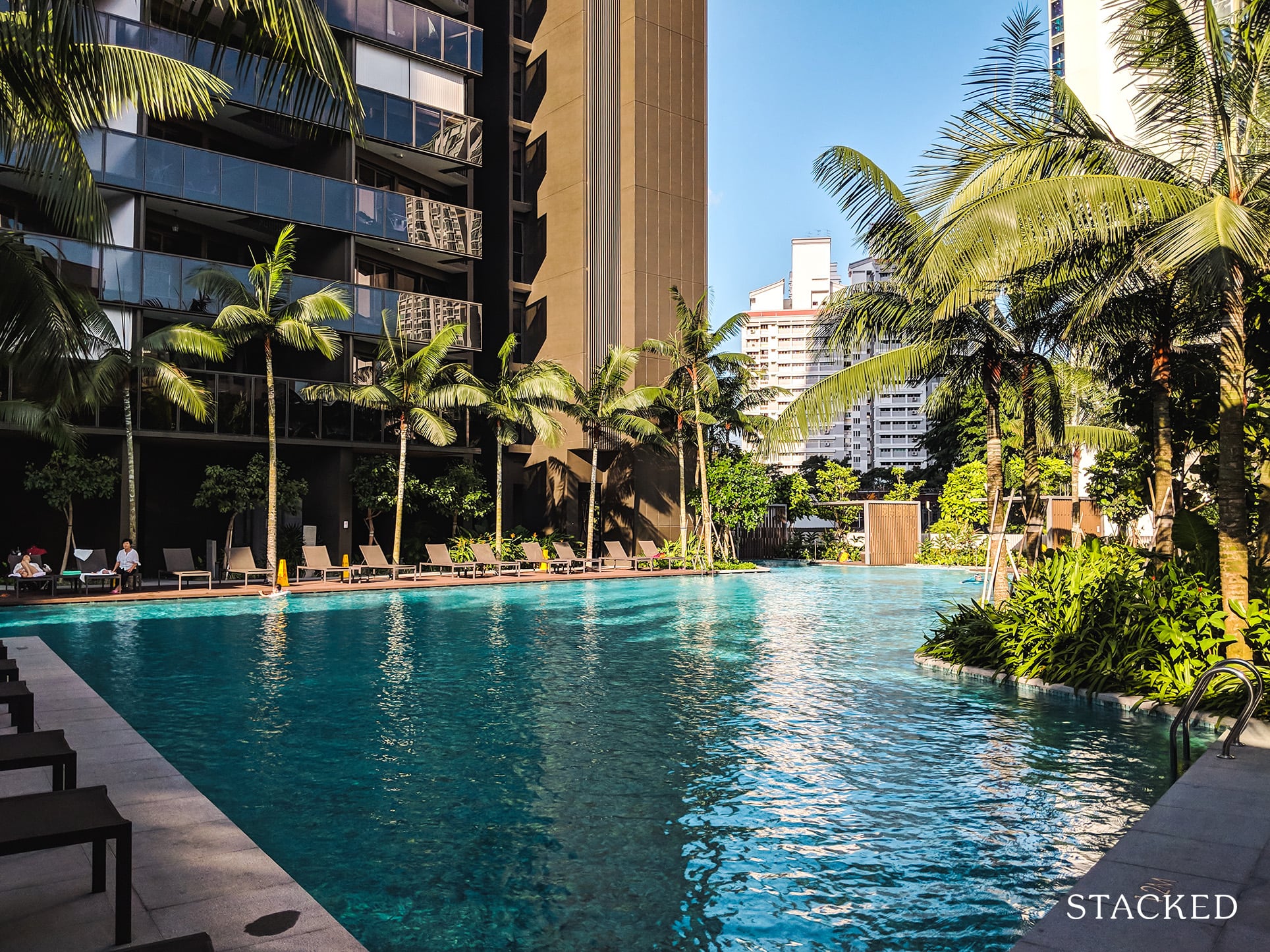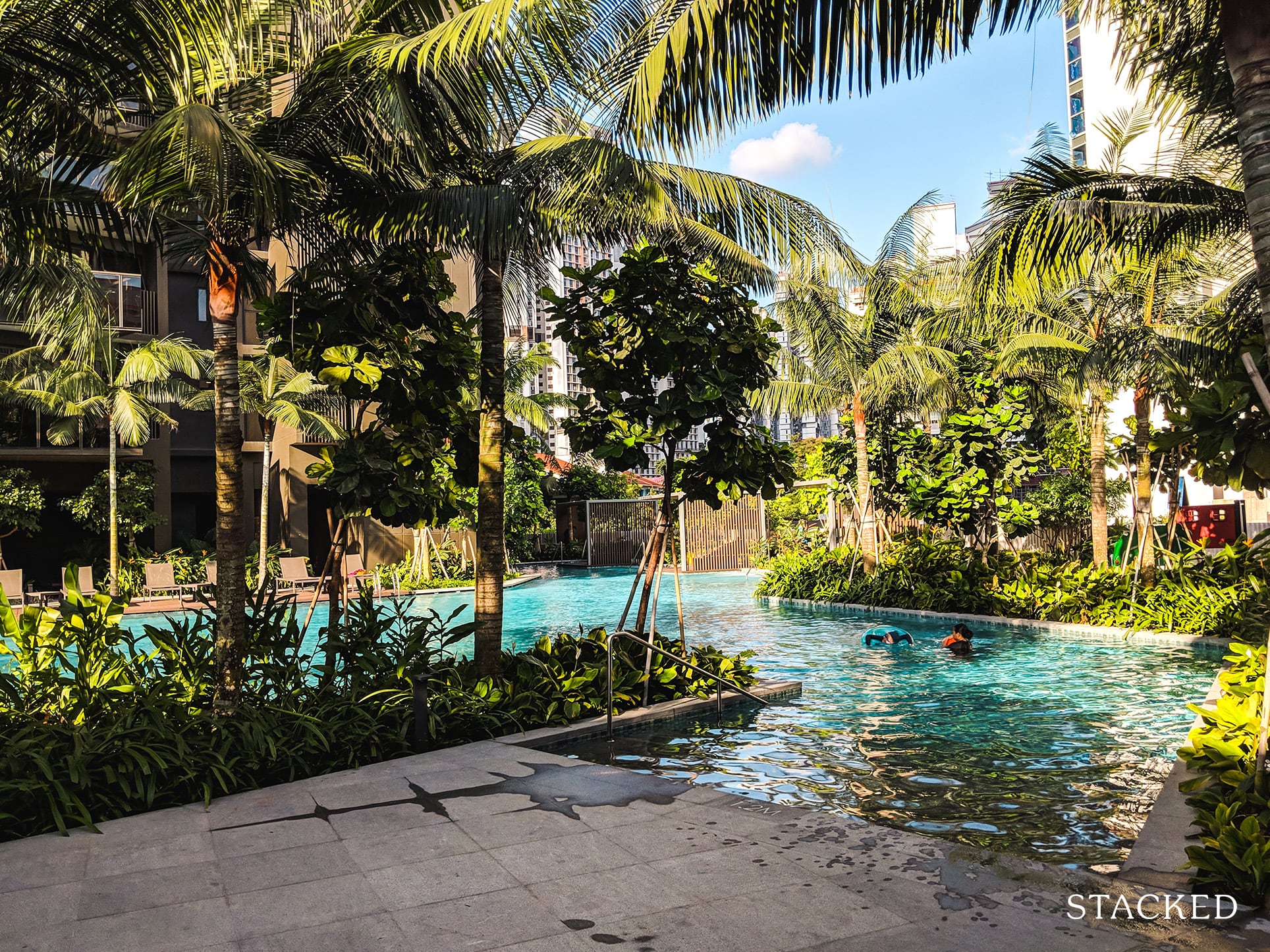 Tucked away under the blocks are some private seating areas.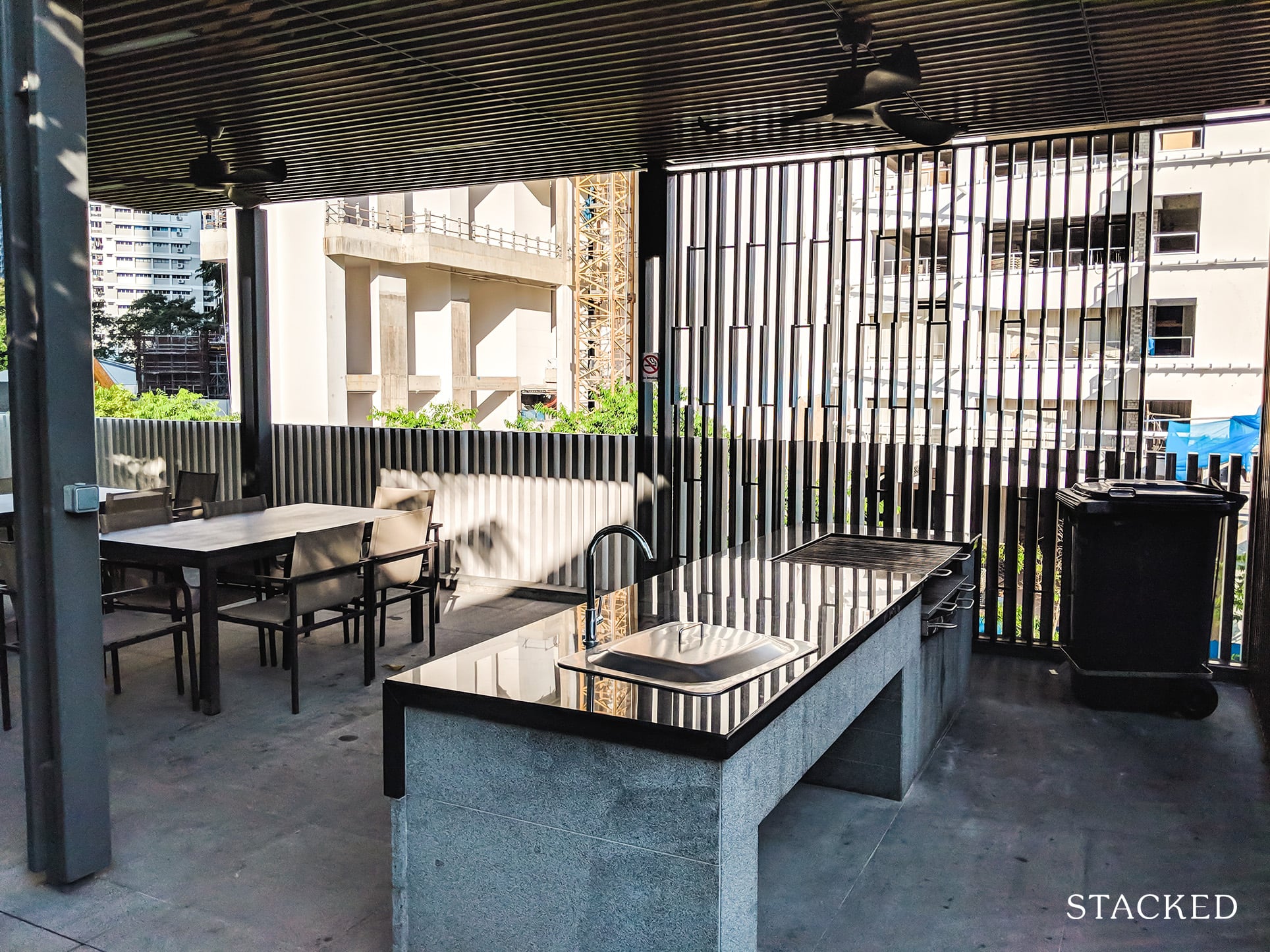 And at the side, you have another barbeque area by the pool.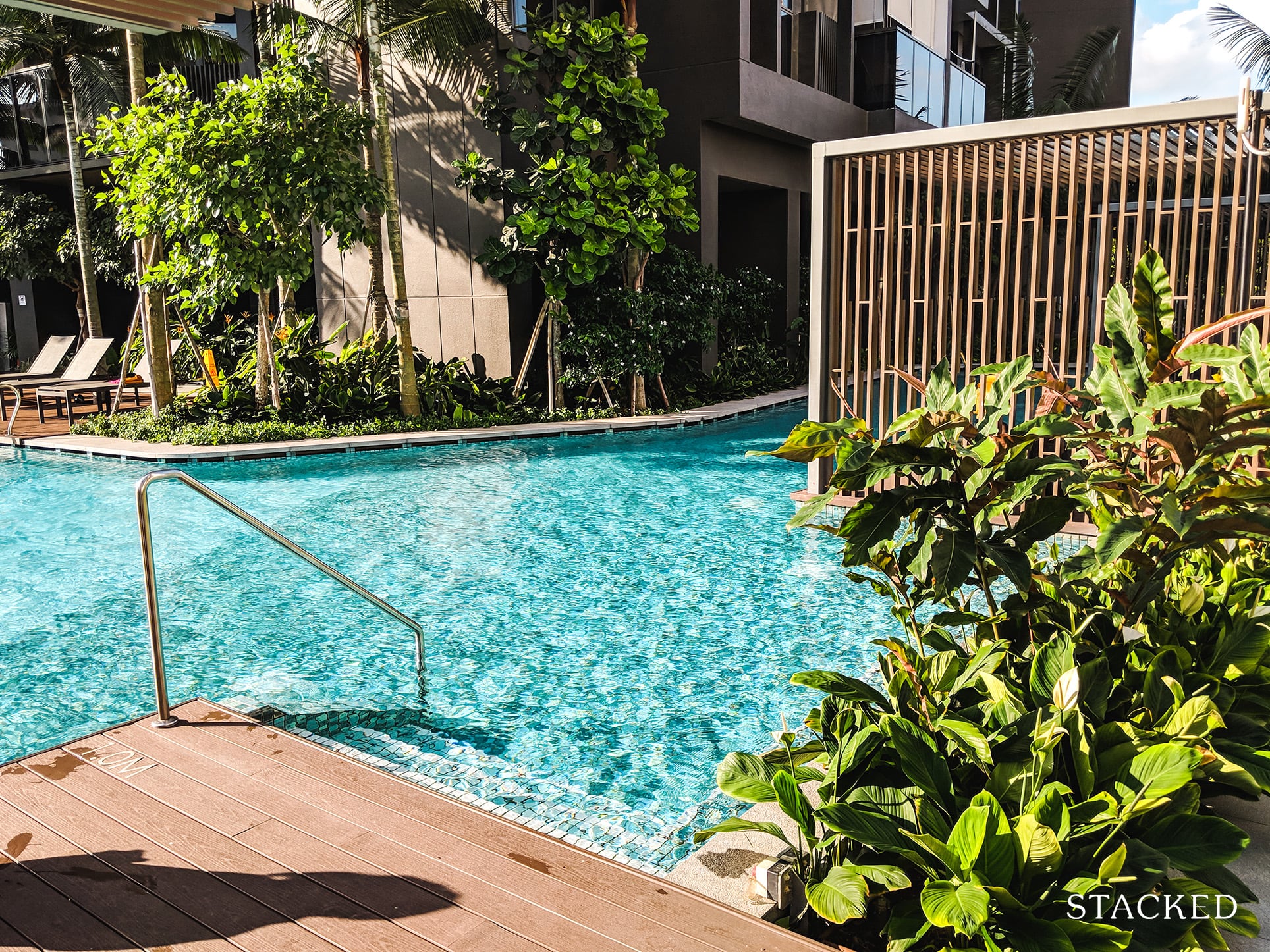 As the swimming pool here is more shallow, you can expect to have more kids splashing about in the pool as compared to the one at the ground level.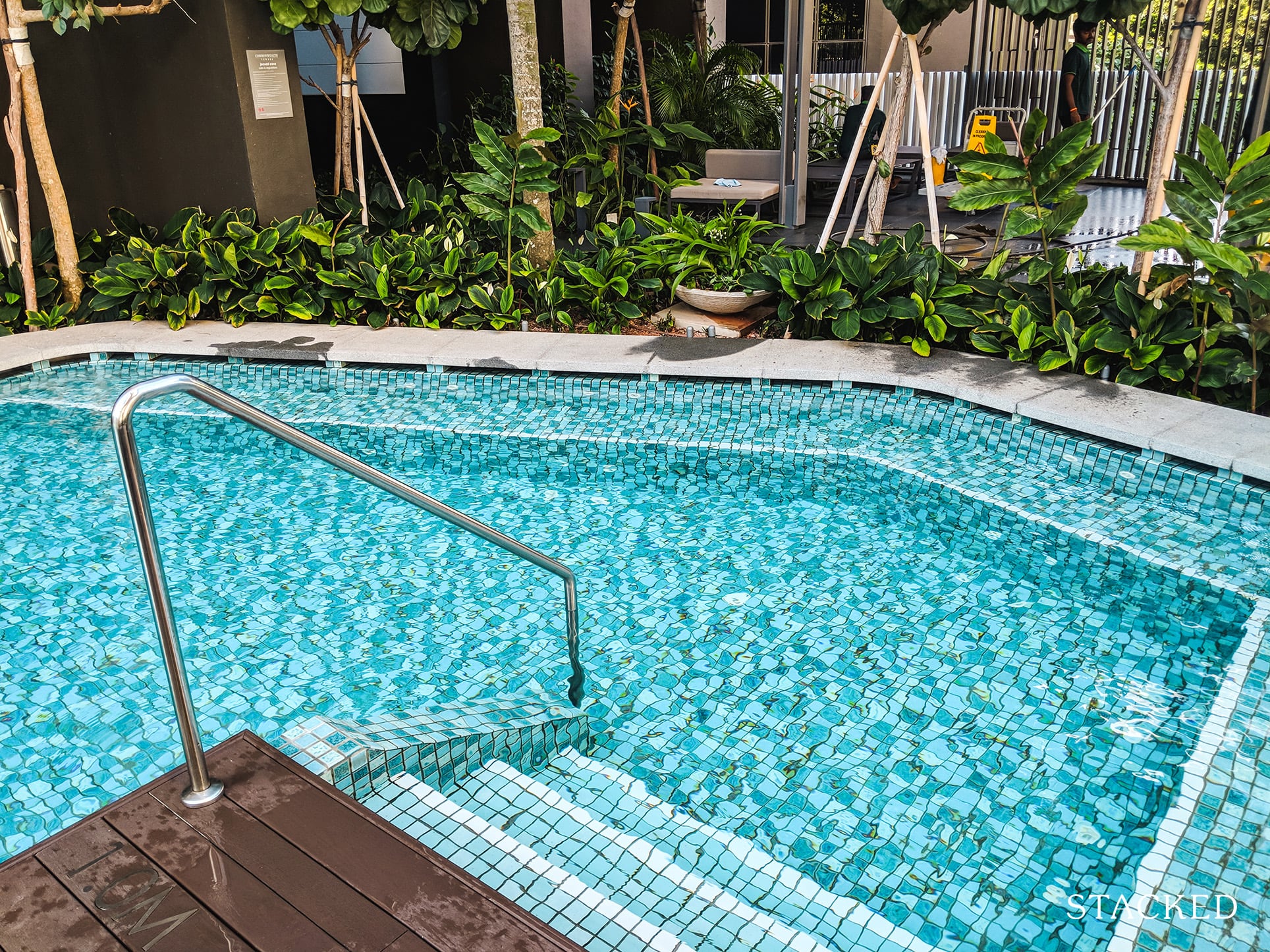 There is also a jacuzzi at the corner.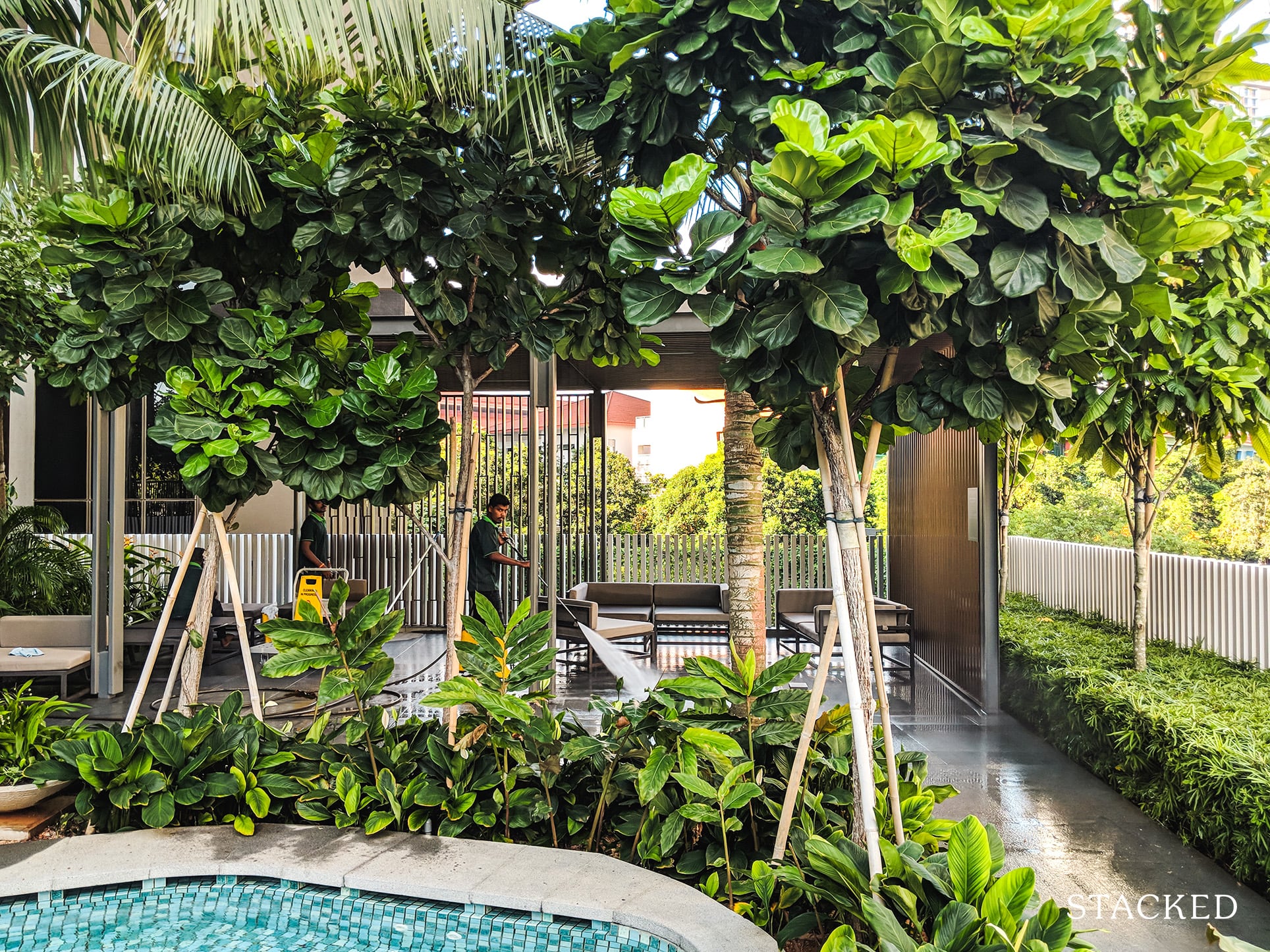 And quite a large pavilion at the back with more seating.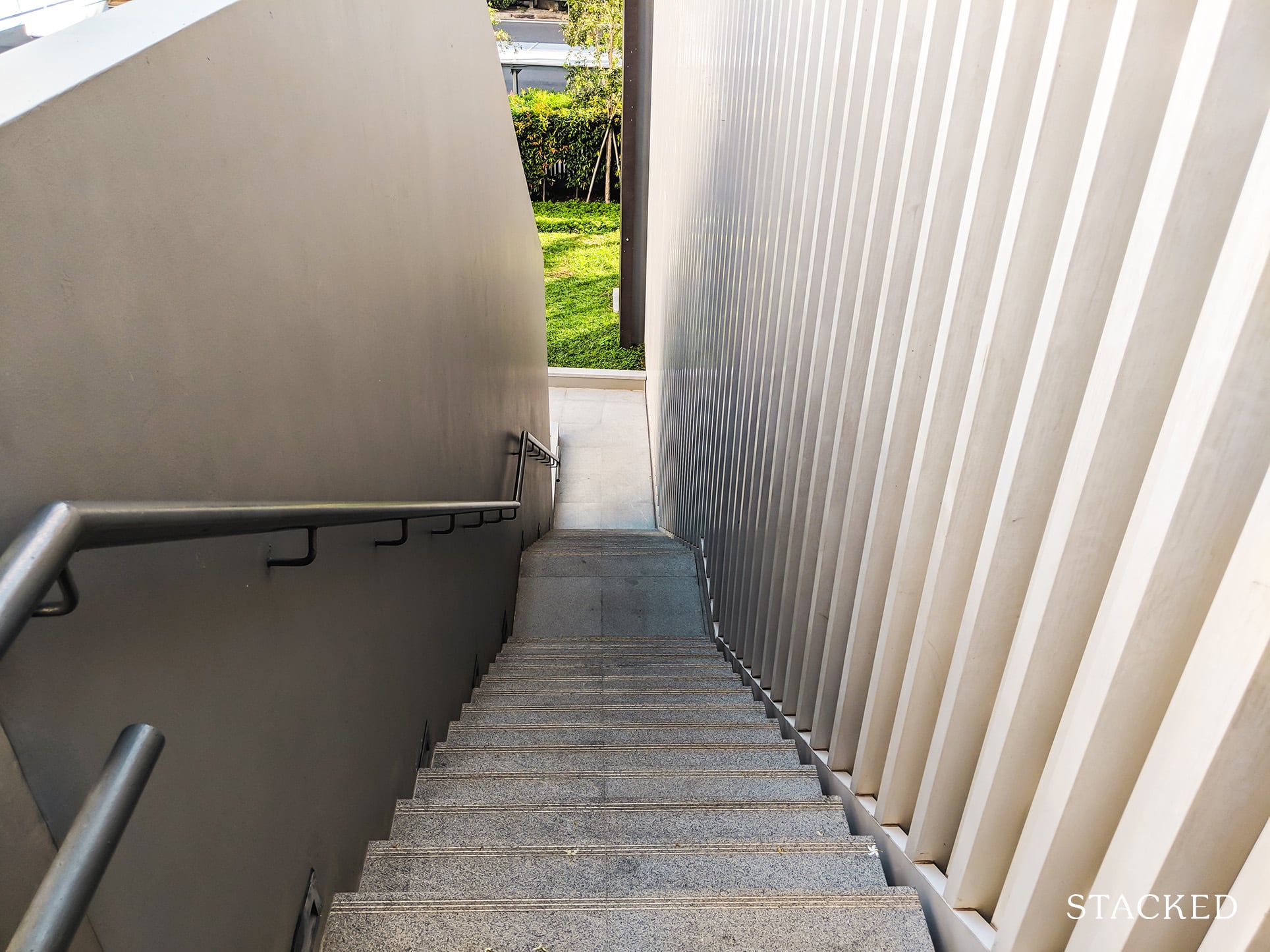 At the side, there is a staircase that will lead you directly to Queenstown MRT.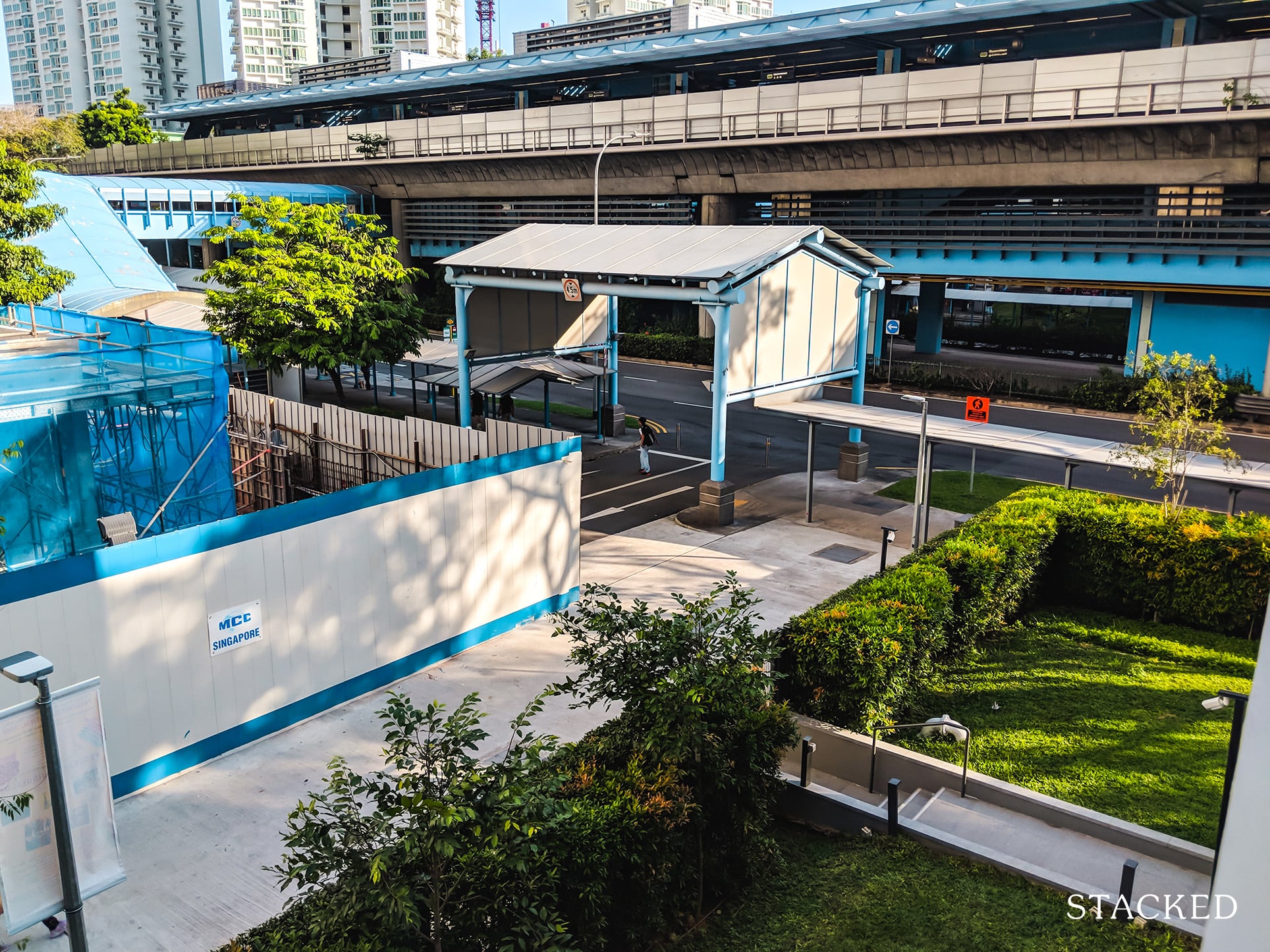 Queenstown MRT is really incredibly near, and probably the biggest selling point of this development.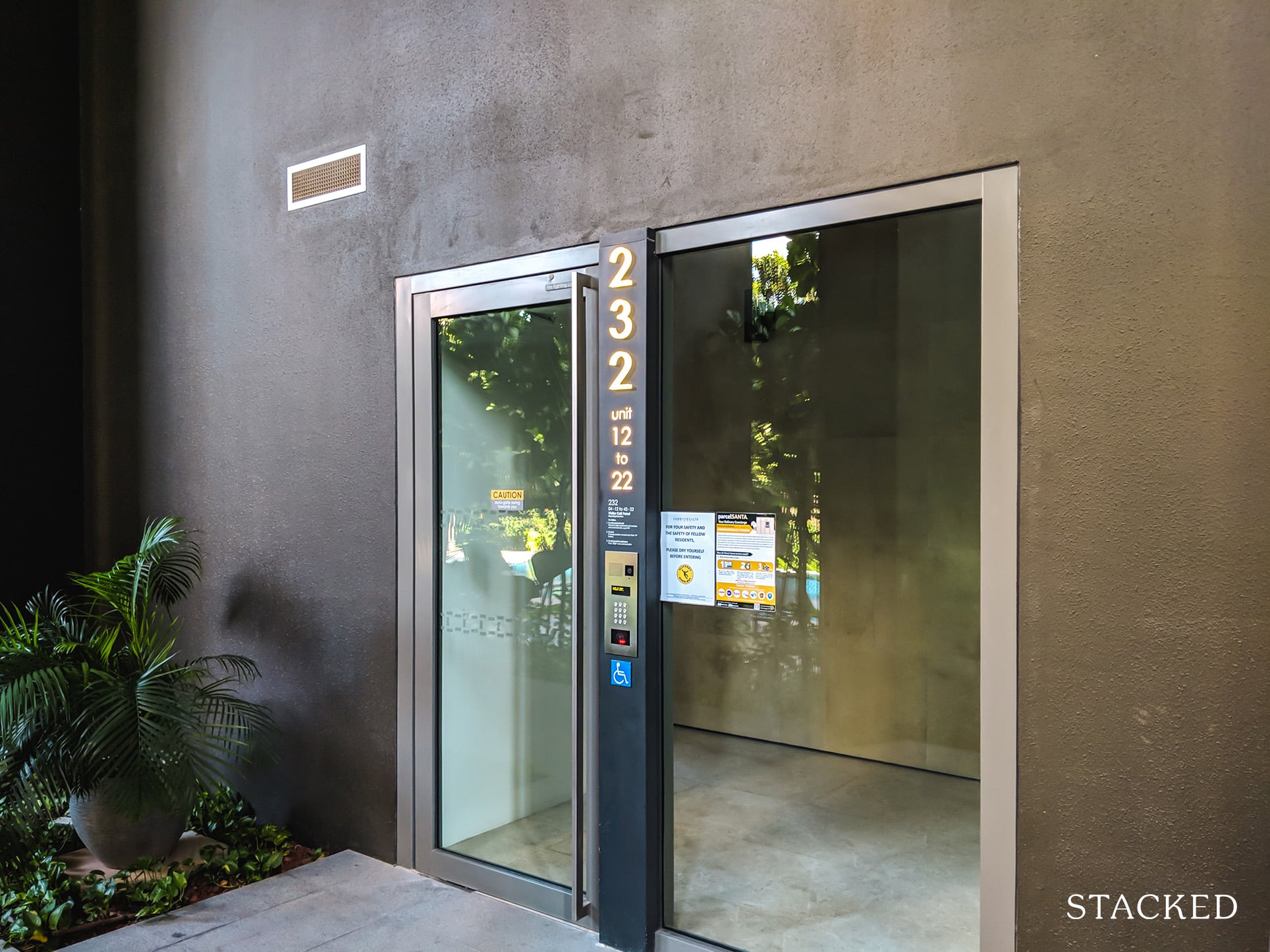 To get to each block you will need the resident's key card or have to be dialed up for additional security.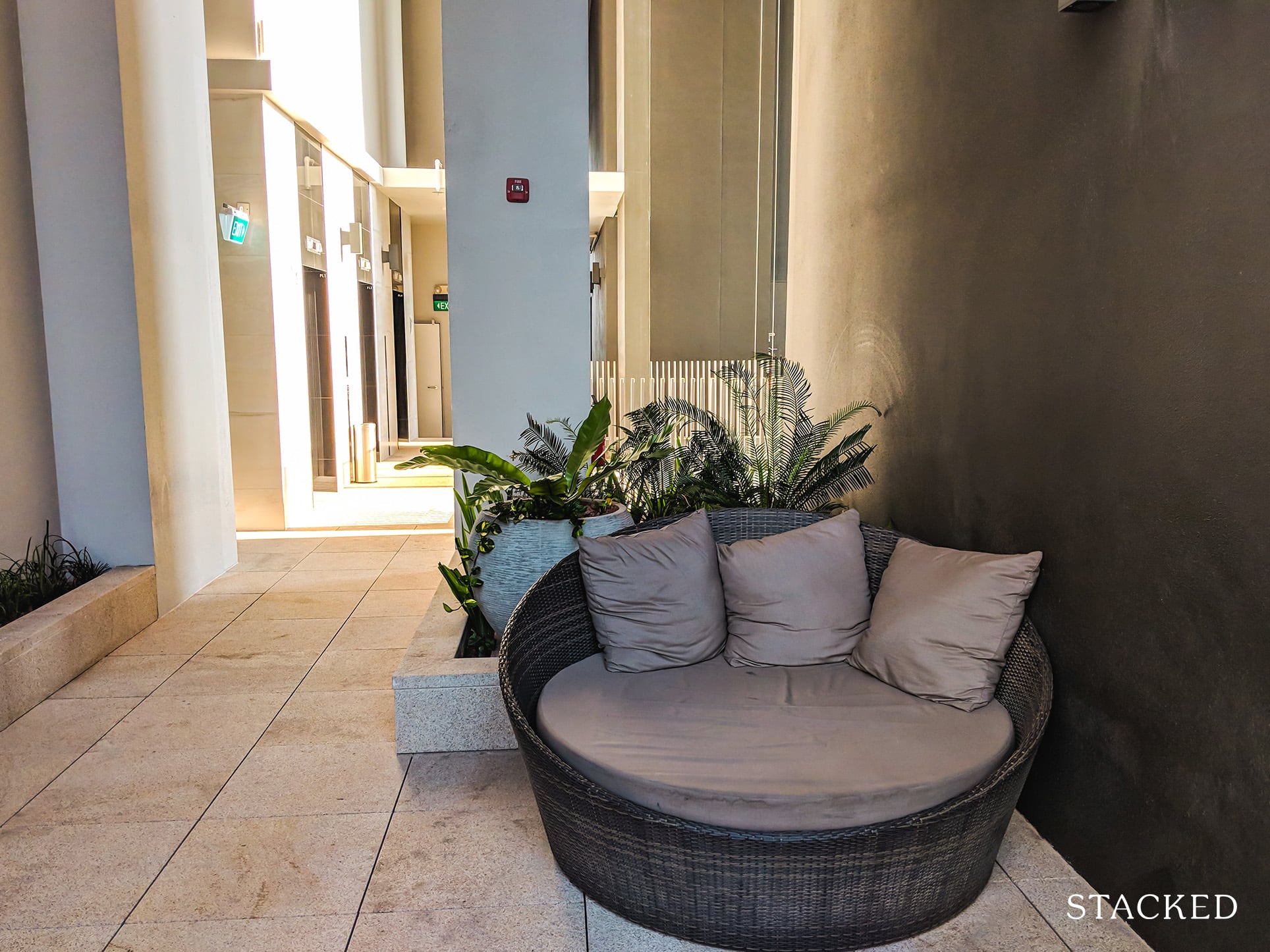 In the middle of each tower, you do get a level that is dedicated to some other facilities.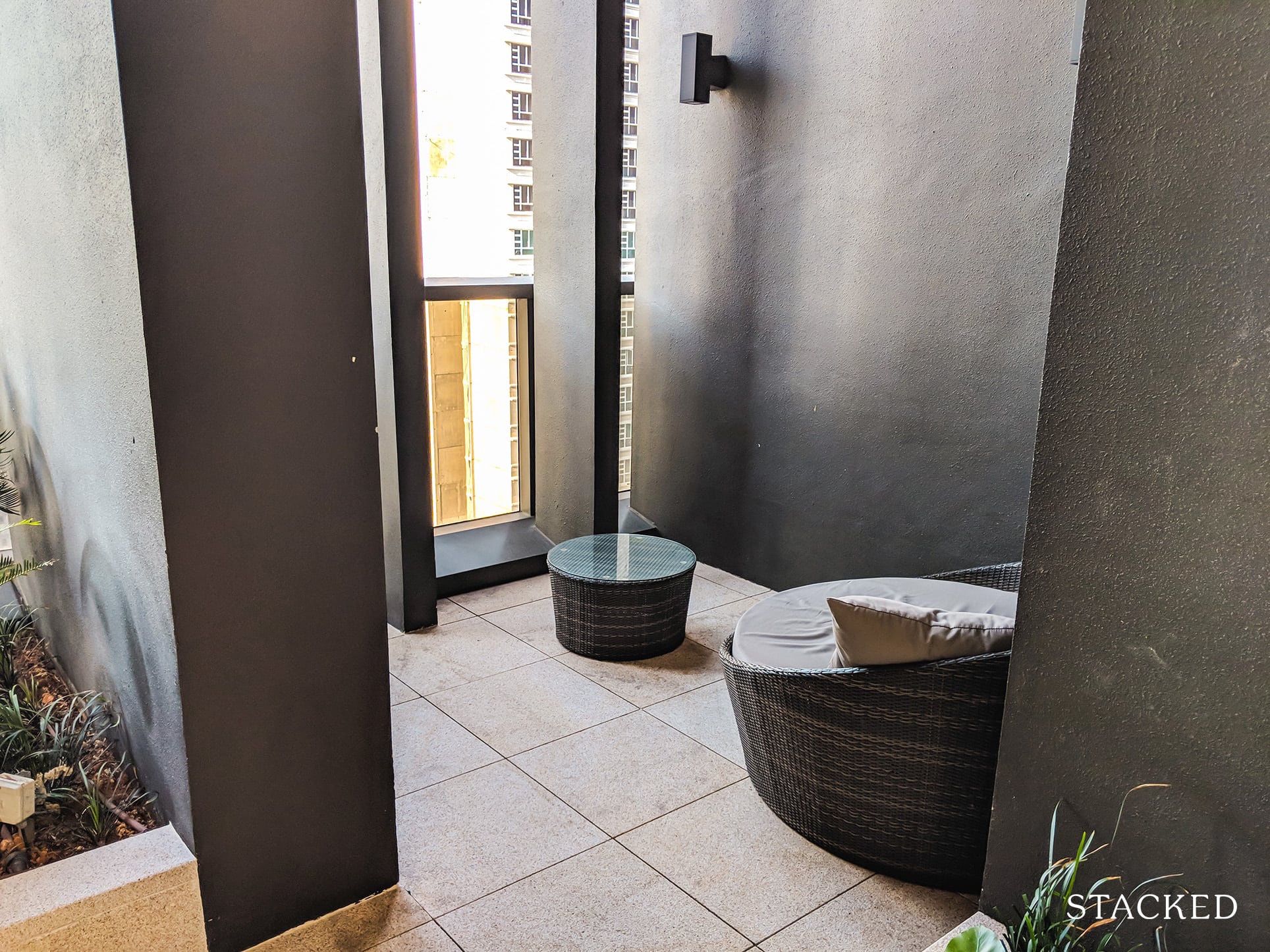 Lots of comfy couches in the nooks and crannies.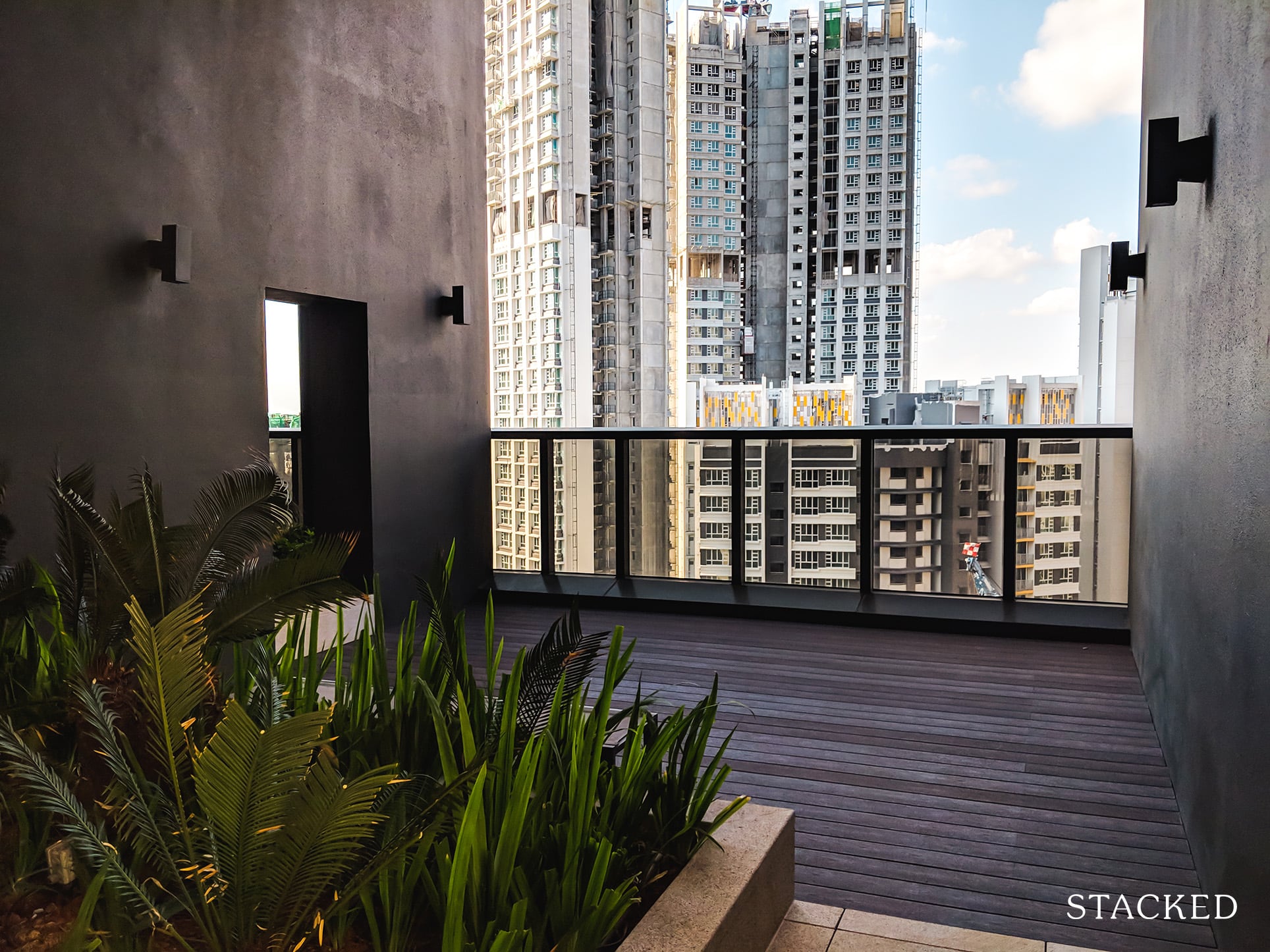 The viewing decks offer views of the Dawson HDB area.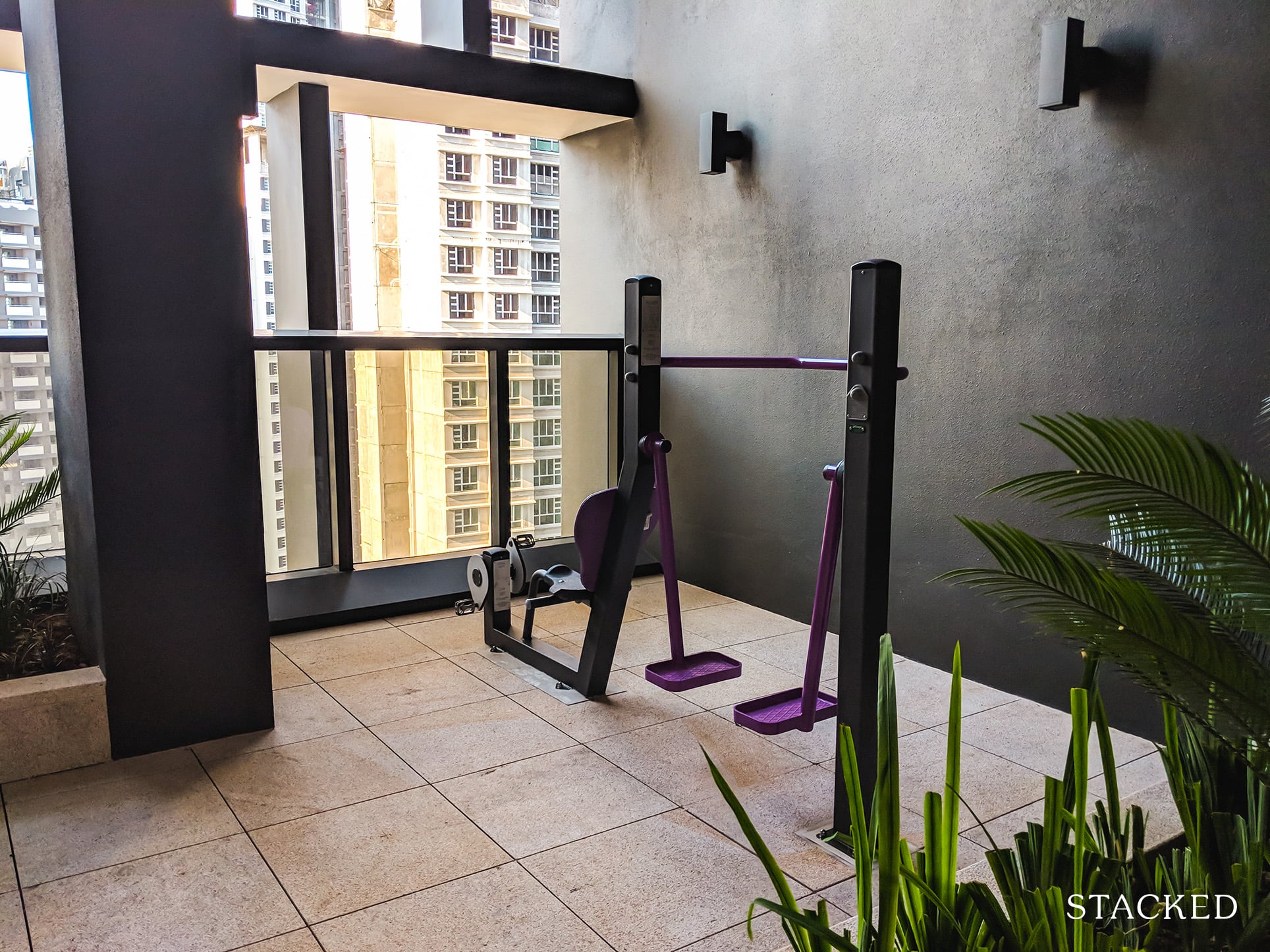 There are also some outdoor fitness stations. If you have been following my reviews, you would know by now my thoughts towards these fixtures.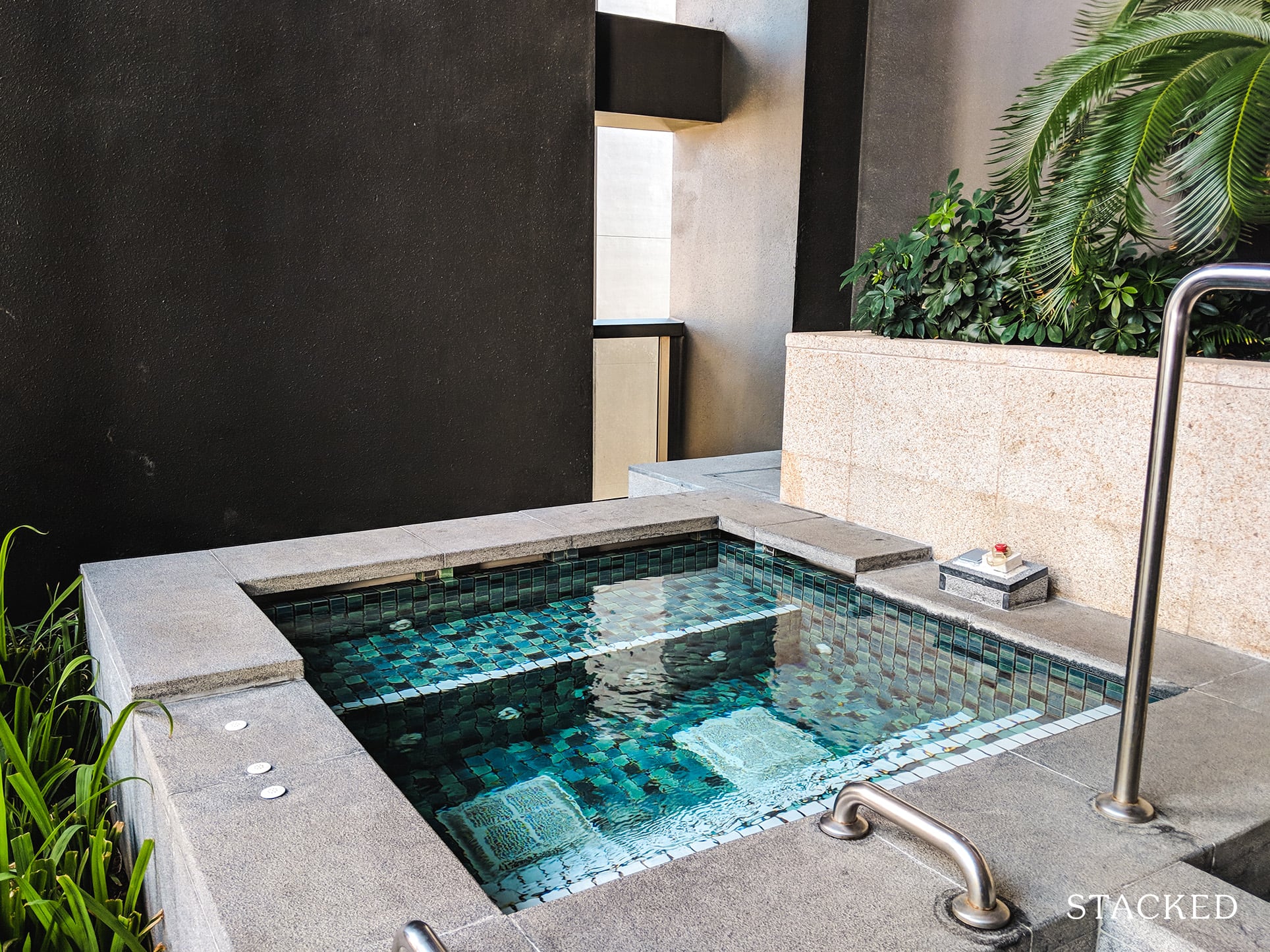 At the end, there is a mini jacuzzi pool.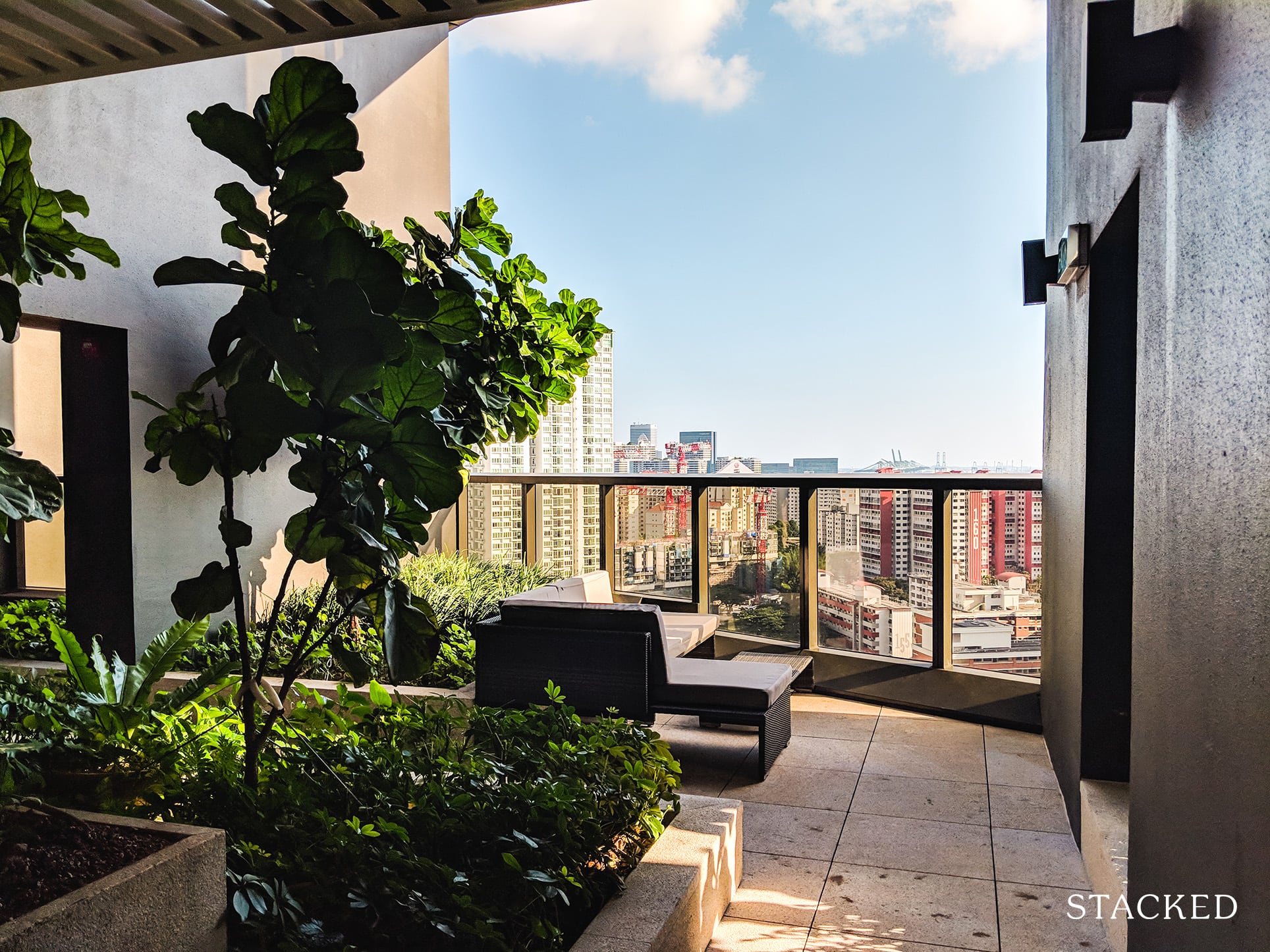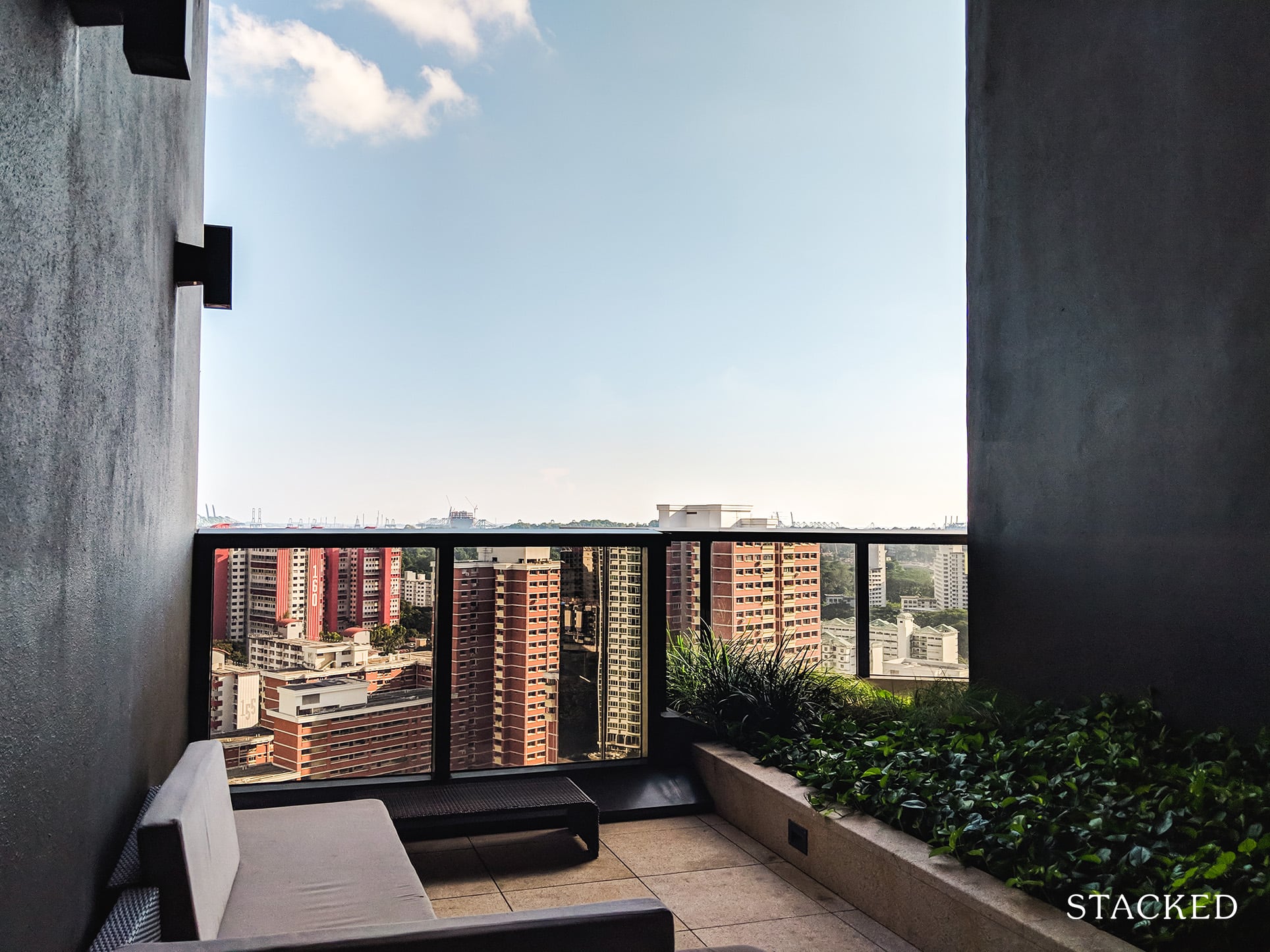 Some of the seating areas are really quite private and you are high up enough such that it offers pretty nice views of the Queenstown area.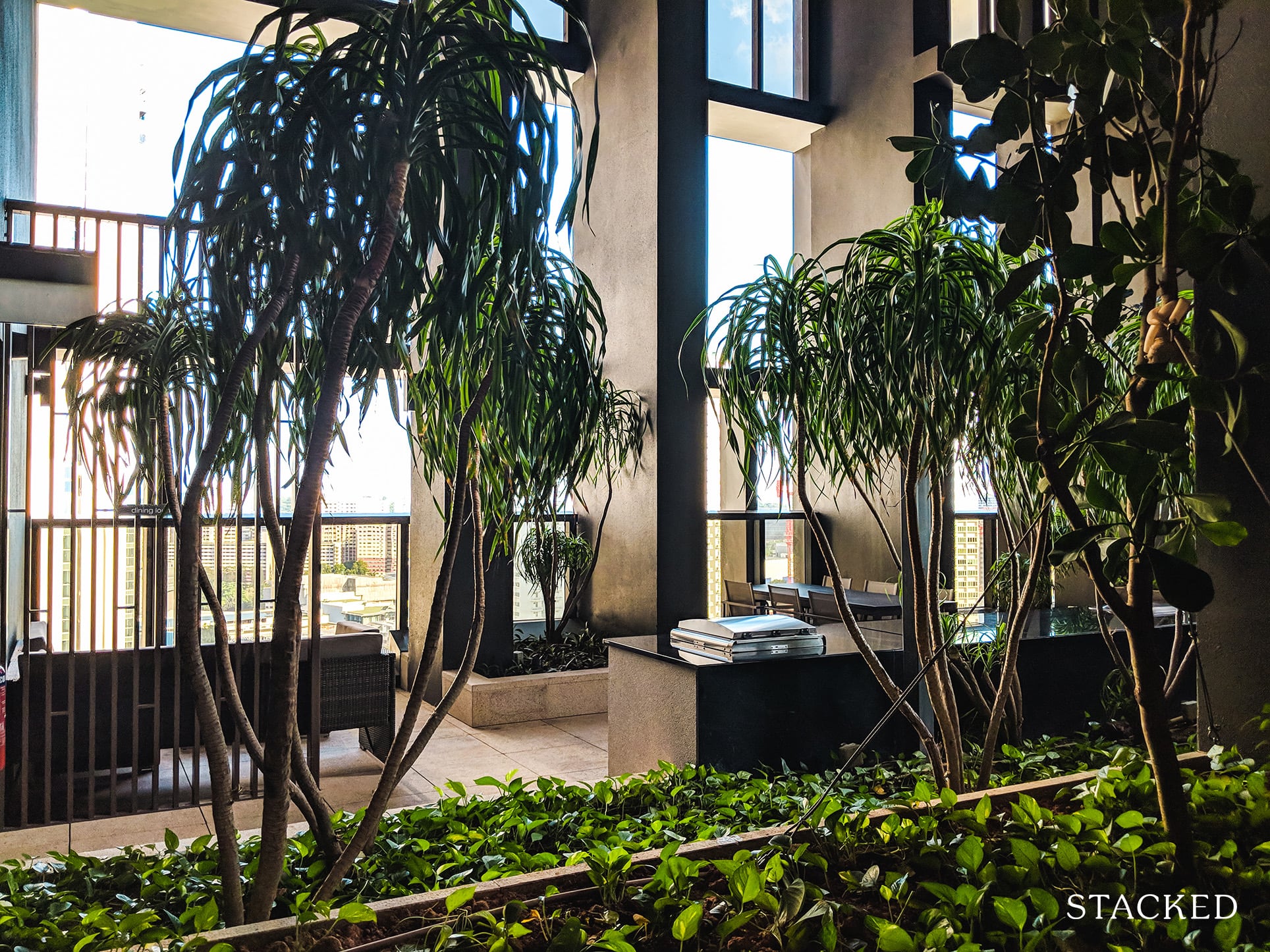 Finally, there is a dining area where you can entertain your guests too.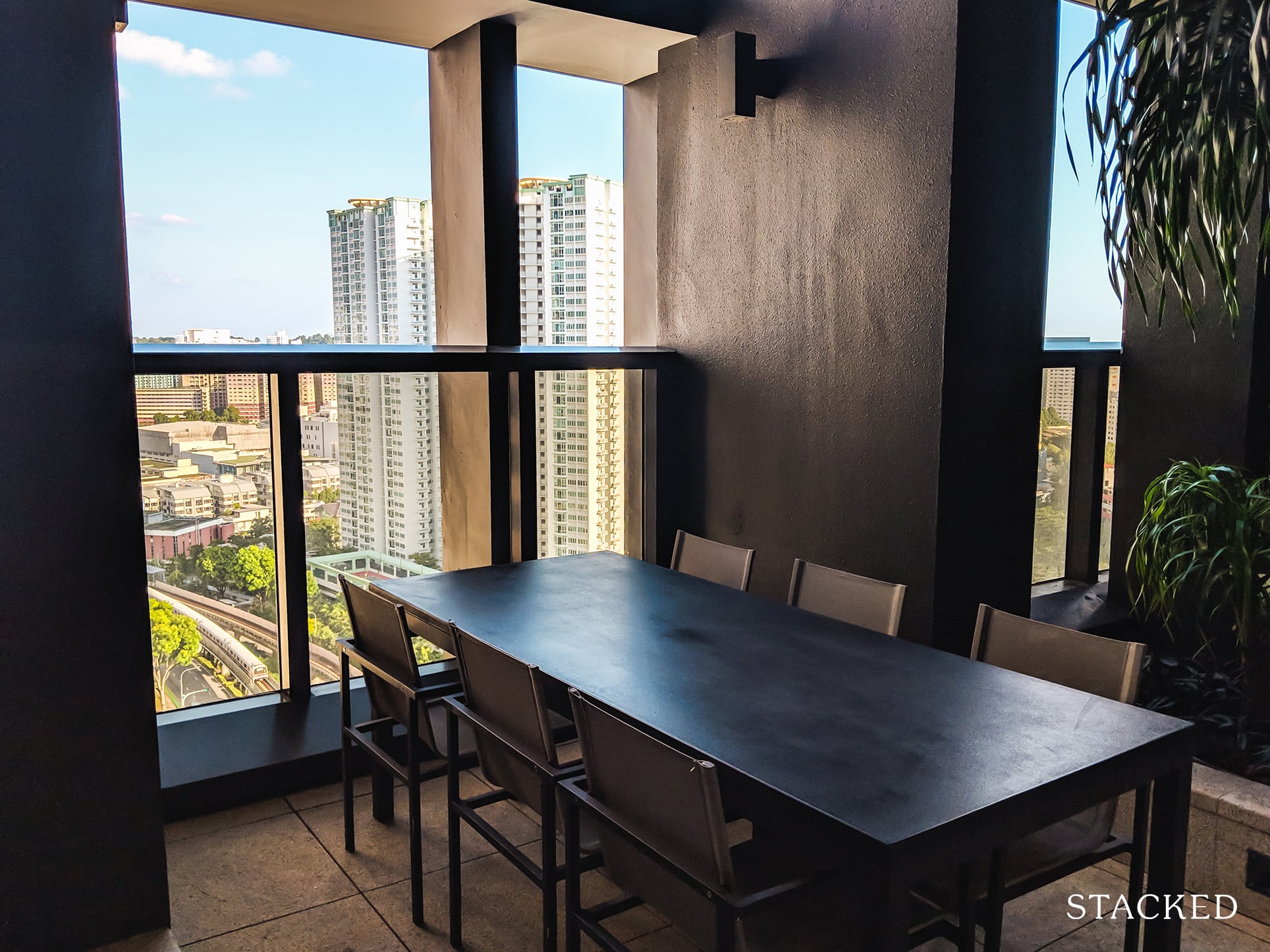 With more than adequate seating around. I do like the dark shades that the building has been painted with, as over time these are easier to hide blemishes and dirt as compared to white walls. But the disadvantage here is that it can look a bit dark and gloomy even during the day without appropriate lighting.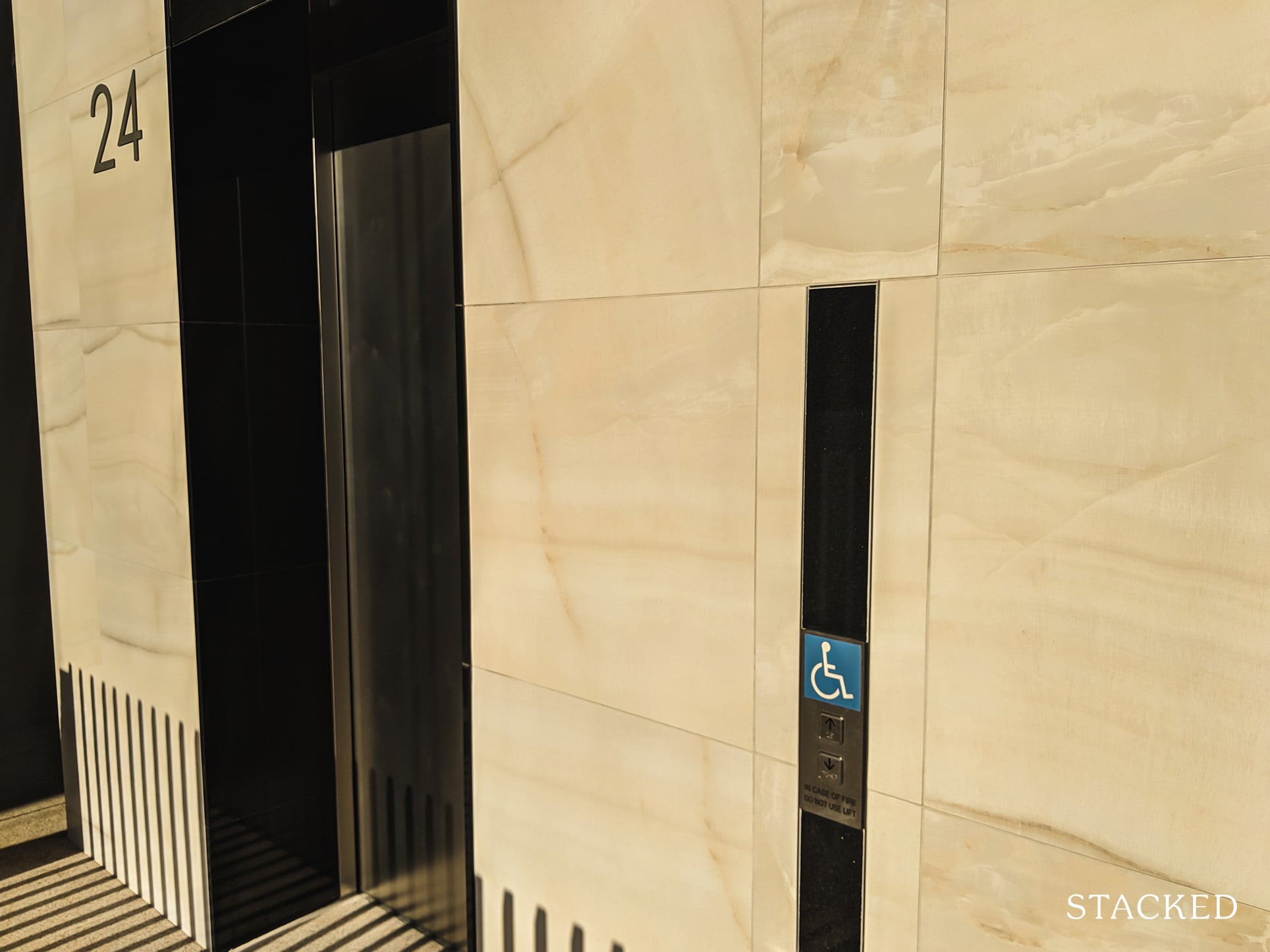 Just a note: on a hot sunny day like this, the lift buttons can get really hot!
Commonwealth Towers Review – Location
I have always liked the location of Queenstown. It is a mature estate, and you have enough amenities in the area that you don't really have to go too far away. Despite the number of HDB blocks as well, it never feels overly crowded and can be quite quiet in certain areas too. I think it is certainly possible to appreciate the appeal of the Queenstown estate. No, it does not have the vibrancy of Tiong Bahru, but it does have a different allure – one that is more homely yet remains super central.
So, Commonwealth Towers condo was actually the first condominium launched in the Queenstown area since the Queens. Since then, a number of condominiums have launched. Namely Queens Peak, Margaret Ville, and Stirling Residences.
If you are looking to stay in a condo in Queenstown, you do have quite a number of options to choose from. But I think that it does carry the distinction of having the best location (along with the Queens Peak). For the simple reason that it is located right in front of Queenstown MRT station.
Queenstown MRT is located on the East-West Line and is highly favoured as a city fringe location as it is only four stops away from Tanjong Pagar and the central business district. Not everyone likes to live directly in the city, for reasons such as the density of people and buildings. As such, Queenstown is certainly an attractive proposition for those who want a blend of convenience and liveability.
Buona Vista is also just two stops away by train, where many big companies have set up shop in Metropolis. You also have the Mapletree business city and Alexandra Technopark over at the Pasir Panjang side, which is really closeby. Although it isn't linked by a direct train, there are buses that can get you there in a jiffy.
On this score, the Commonwealth Towers condo does extremely well. Not only is it in a desirable location, but it is also just so convenient to get to all these different business locations. This could just be my personal favourite place to live in if I was working in any of these places.
Where I do not rate the Commonwealth Towers as highly, however, is in terms of proximity to a wet market or supermarket. Let me just preface this slightly by saying that there are wet markets/supermarkets nearby for sure, but it is a bit far if you were to be buying any heavy-duty stuff. Just to give you an idea, Mei Ling Market and Sheng Siong at Dawson are the closest by (and to a certain extent, Fairprice @ Dawson), but at 10 minutes I would not consider them to be close enough to be really convenient. Another option would be to take the MRT to Commonwealth, where there is a large 24-hour Sheng Siong.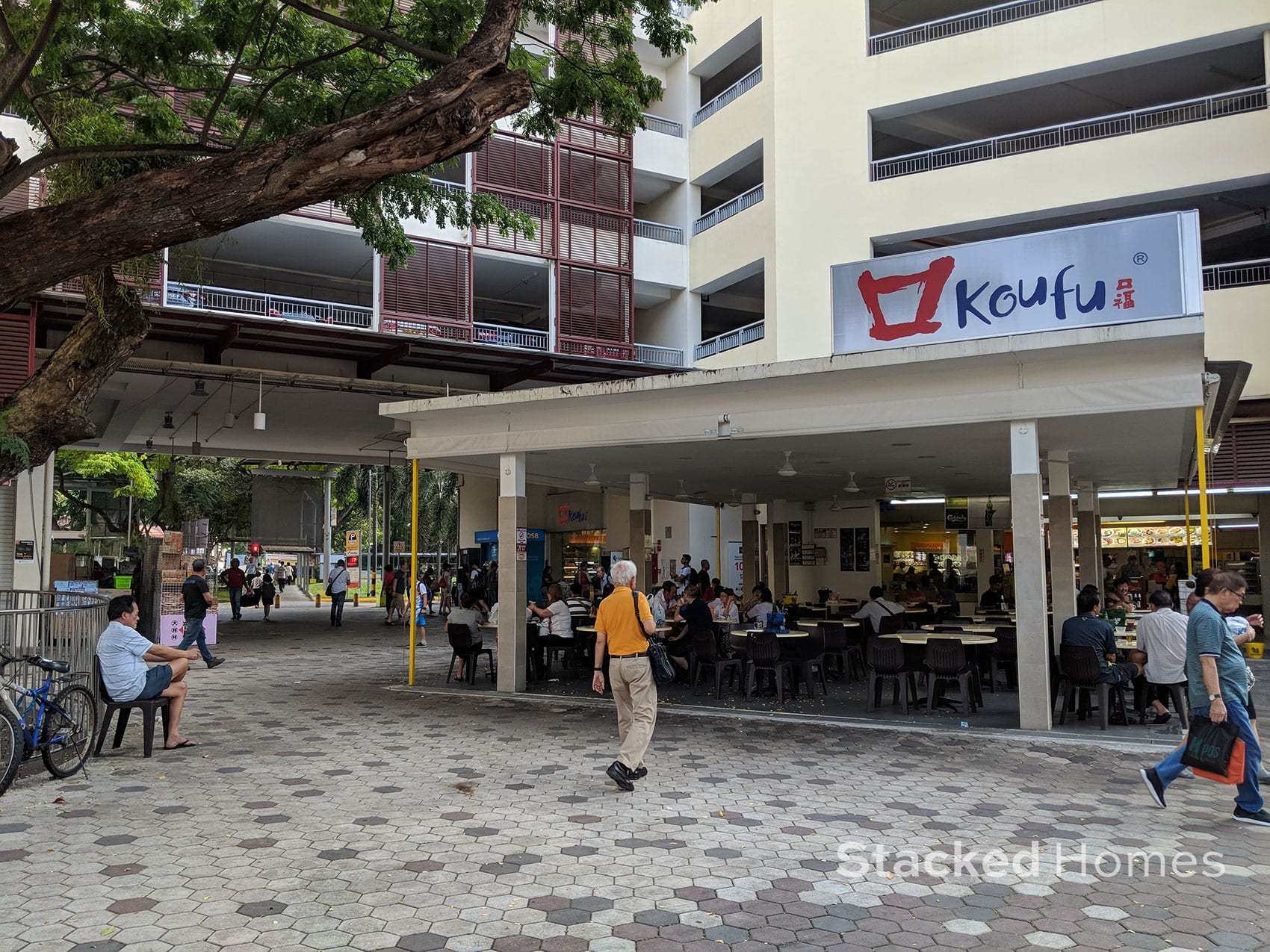 Back on the positive front for the Commonwealth Towers condo is in terms of food. While the Queenstown area might be more renowned for its car showrooms and Ikea, that isn't to say that there is no good food around. Mei Ling Road Cooked Food Centre has some really old-school fishball and duck noodles. I like Alexandra Village Food Centre and ABC Brickworks Market and Food Centre has some awesome stalls as well, although you will have to take a bus or drive to get there. You could also take a train to Commonwealth, where Tanglin Halt Food Centre is a good option as well. However, if you are truly lazy, it is not the end of the world as Queenstown MRT actually contains a Mr Bean as well as two Chinese food stores.
For shopping, while you do not have a proper shopping centre, you do have some very specialised options. For one, there are only two Ikeas in Singapore, and one of them is a 10-minute walk away from Commonwealth Towers. Anchorpoint Shopping Centre is just across the road. To be frank, it isn't particularly interesting for shopping at all, but there is a KFC and a Xin Wang Hong Kong Cafe that opens past midnight on weekends.
Alexandra Central Mall could have been something promising for the area, but the premise was weak from the beginning. With no real focus or anchor tenant, the mall is really only useful for a couple of dining options on the first floor.
Last but not least, Queensway is every Singaporean's favourite go-to place for sportswear and shoes. Despite online shopping being super common nowadays, it still can get very crowded on the weekends.
One more thing that I really like about the location of the Commonwealth Tower is that the entrance of Alexandra Canal Linear Park is right beside the development. While I can't say the same for most people, it is really enjoyable to have a scenic place to take in the outdoors. It's rather private, and if you are an avid jogger it is actually quite a long route.
Perhaps the last downside to the location of the Commonwealth Towers is the proximity of good schools nearby. Queensway Secondary School is the nearest, at about a 5 to 10-minute walk. You could also walk to Queenstown Secondary School, New Town Primary and MDIS. Probably the best-known school is Crescent Girls, but that is located more than 1km away from the development. Not that any of these are bad schools by any means, but if schools are your main concern, I would say that that is one of the weaker points about the location of the Commonwealth Towers.
Commonwealth Towers Development Site Review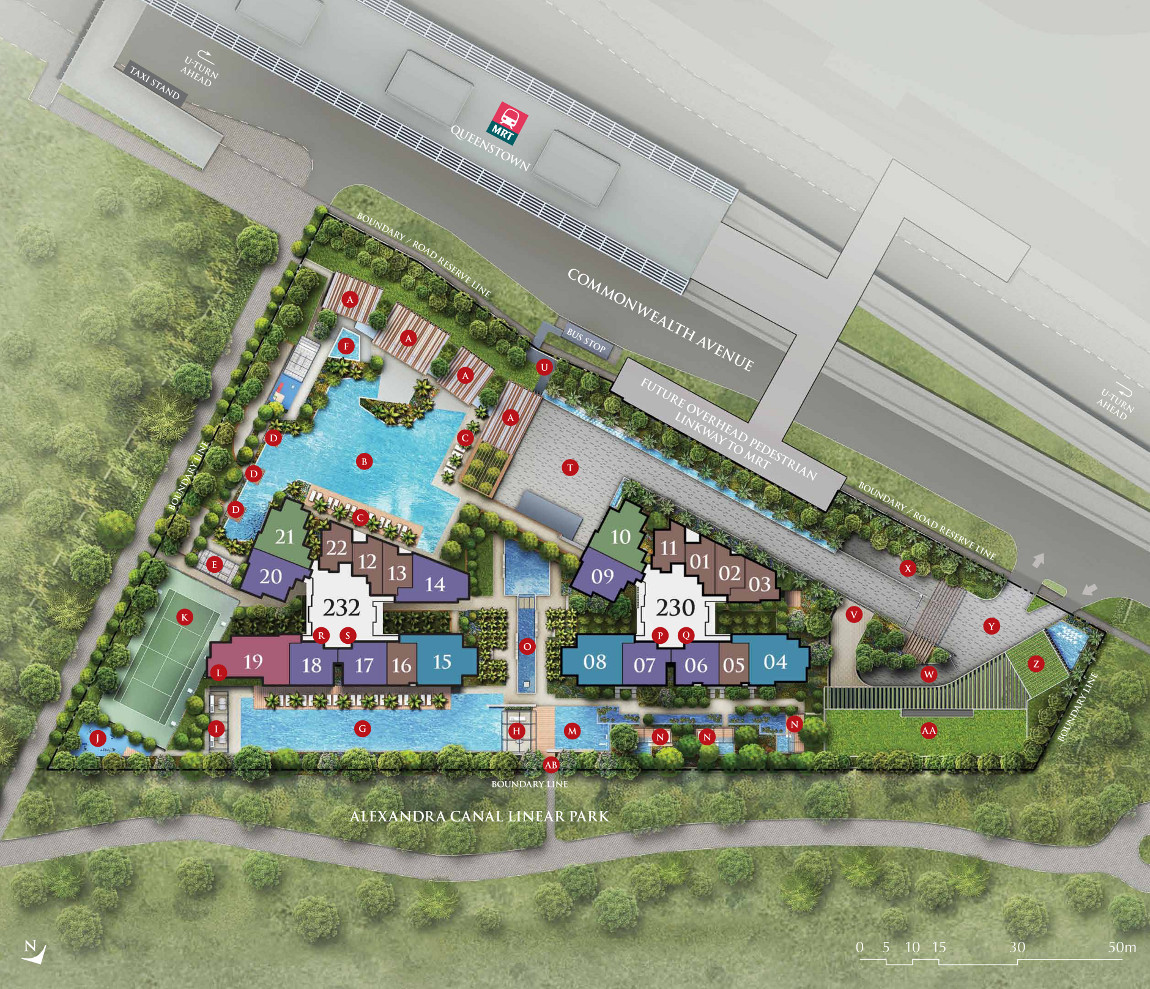 The Commonwealth Towers is built on an irregular piece of land along Commonwealth Avenue. There is only one entrance and exit to the development and in most cases, that would be an issue but as this is along the main road the accessibility is actually quite good. If you are driving in the opposite direction there is a U-turn just after the MRT station so it is convenient. The only thing you will have to take note of would be that you have to cut three lanes to get across. For the less skilled drivers, there is a traffic light, so you can take advantage of the break-in traffic.
In general, I think the plan for the facilities could have been better thought out. The location of the swimming pool at the back would have been perfect if not for the towering blocks at Dawson that are currently being built. I also think that the long driveway is a little unnecessary as it takes up valuable space on the surface, as it is not as if the Commonwealth Towers is blessed with lots of land.
Best Stack
From the site plan, the best stacks are 5 – 8 and 15 – 19 as they are set further away from the MRT tracks and the main road so it is a lot quieter. Not to mention, you do not get the afternoon sun as well, which is a huge plus point since it seems as if Singapore is getting hotter day by day.
This would have been perfect if not for the HDB blocks being built at the back, so the downside here is that your views aren't fantastic. Especially if you compare to the front-facing blocks, as the higher levels will be able to capture a view of the sea. At the end of the day, it's really a trade-off between nicer views and general liveability, form over function.
There are a total of 845 units here.
Unit mix

| Unit Type | No. of Units | Size (sqft) |
| --- | --- | --- |
| 1-bedroom | 341 Units | 441 – 462 sqft |
| 2-bedroom | 271 Units | 688 – 796 sqft |
| 3-bedroom | 75 Units | 904 – 1,076 sqft |
| 3-bedroom with yards | 120 Units | 1033 – 1,054 sqft |
| 4-bedroom | 38 Units | 1,302 sqft |
I prefer stacks 5 and 16 for 1 bedroom units because the balcony is in the living area and is rectangle and not odd-shaped so it is more usable. Unless you want a balcony in your room, I think these are the best to go for.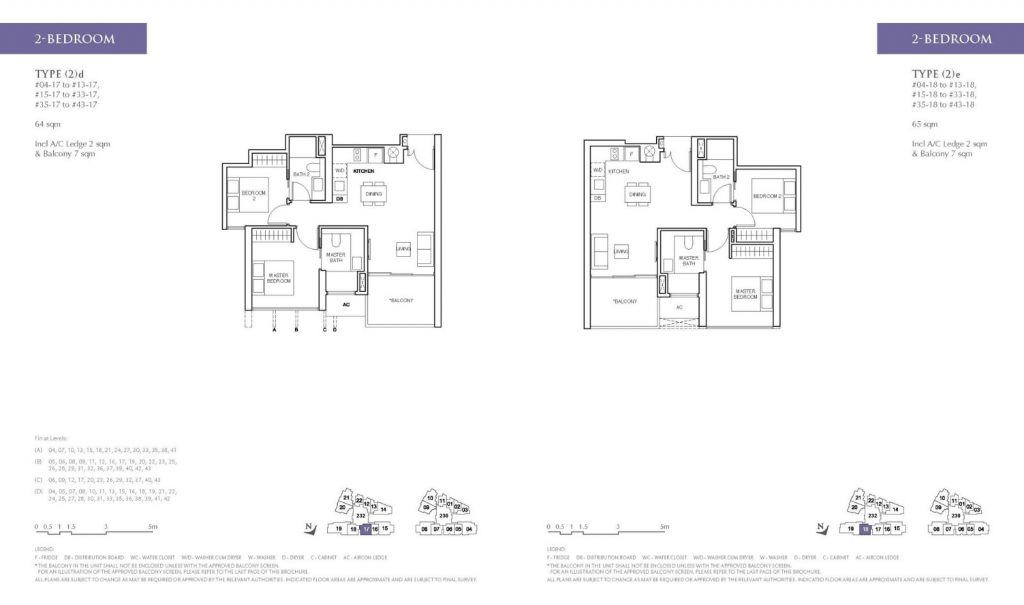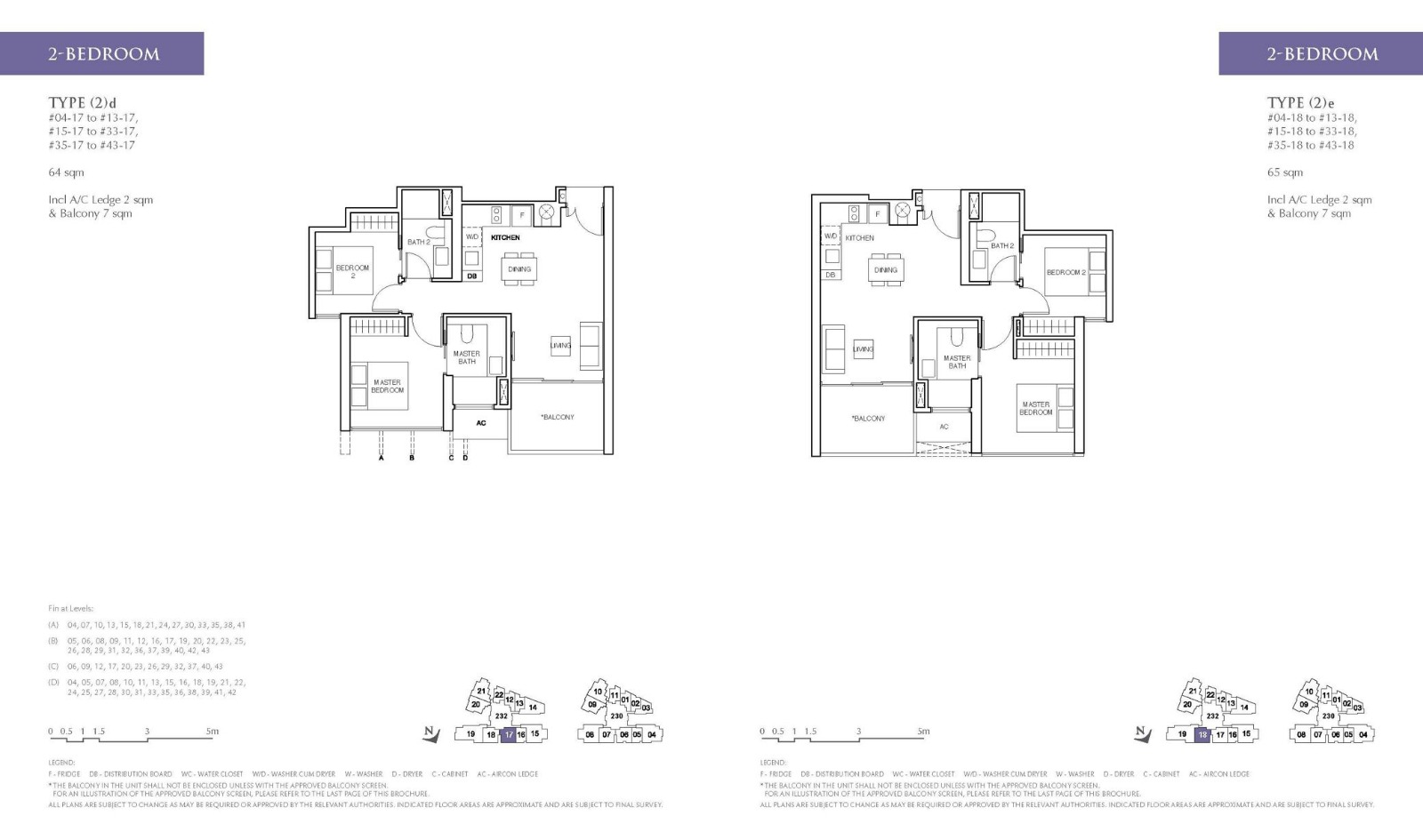 For 2 bedrooms, most of the layouts are similar. The only thing I would point out is that for stacks 7 and 17, the common bedroom is pushed out slightly but it is pretty much identical here.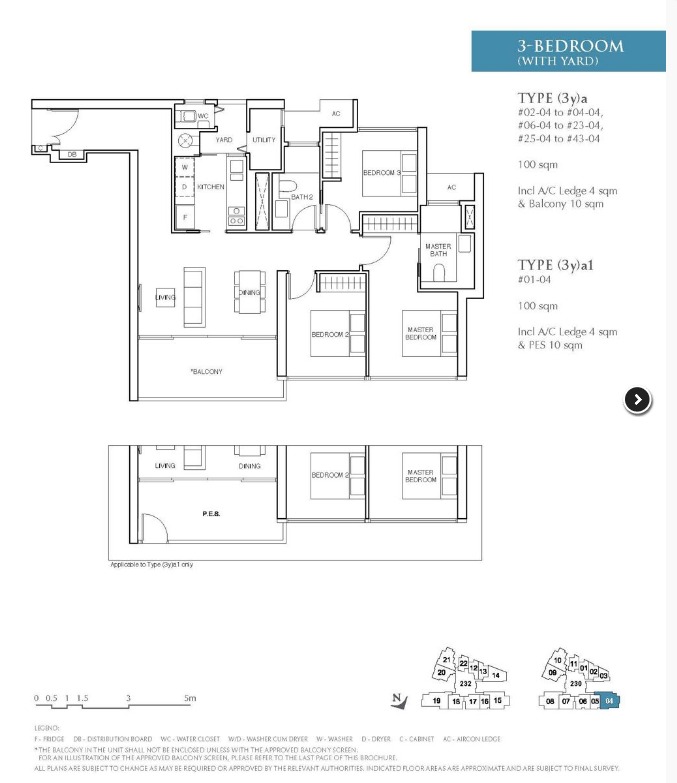 My picks for the 3 bedroom units are stacks 4, 8, and 15. If you have the option for it I would go for the ones with a yard as I think yards are highly overlooked by developers nowadays. But having this area to dry your clothes is really beneficial.
As you can see from the breakdown, Commonwealth Towers condo was targeted toward small families and singles. They're likely to be renters who do would appreciate the connectivity to Queenstown MRT.
The units at the Commonwealth Towers are not big for sure, but they are very much in line with what you would expect from a new launch in the current market. In a location as central as this, you cannot be too picky in terms of living space in the development.
Commonwealth Towers Review – Prices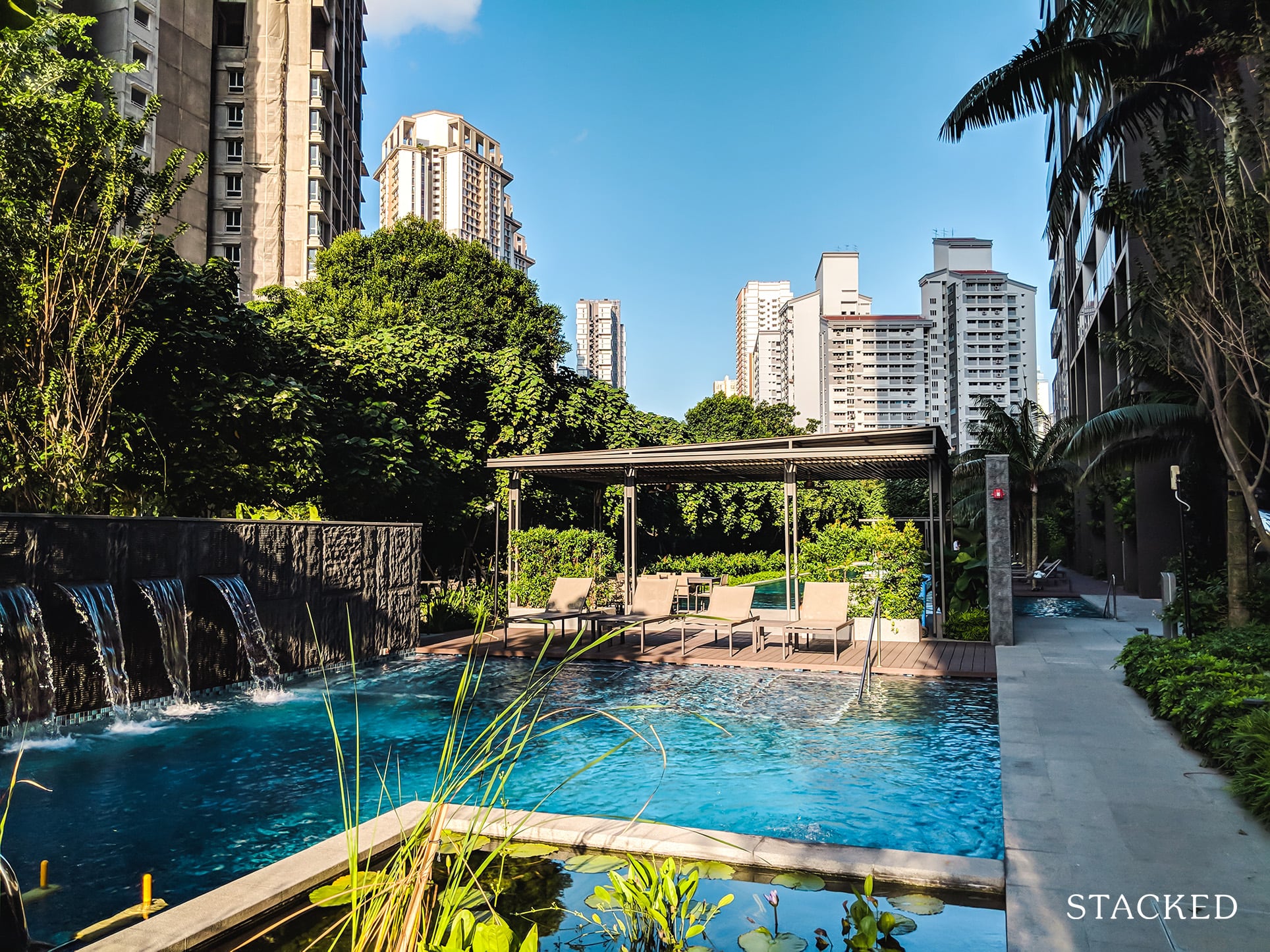 | Project Name | Tenure | TOP | Average Price (PSF) |
| --- | --- | --- | --- |
| Commonwealth Towers | 99 years | 2017 | $1,877 |
| Queens | 99 years | 2002 | $1,284 |
| Queens Peak | 99 years | 2020 | $1,828 |
| Stirling Residences | 99 years | 2022 | $1,810 |
You can see from the average prices around the vicinity for the new condominium developments are all very comparable. Personally, I prefer the design of the Commonwealth Towers as compared to the Queens Peak, but that is purely subjective.
Prices for the Stirling Residences are very similar too but bear in mind that it is set further away from Queenstown MRT station and is still some time away from achieving its TOP status.
If you are more budget-conscious, the current average price for the Queens is actually quite attractive. You still get the perks of an excellent location and bigger living spaces. However, this comes at the expense of a dated exterior and much older development.
Our Take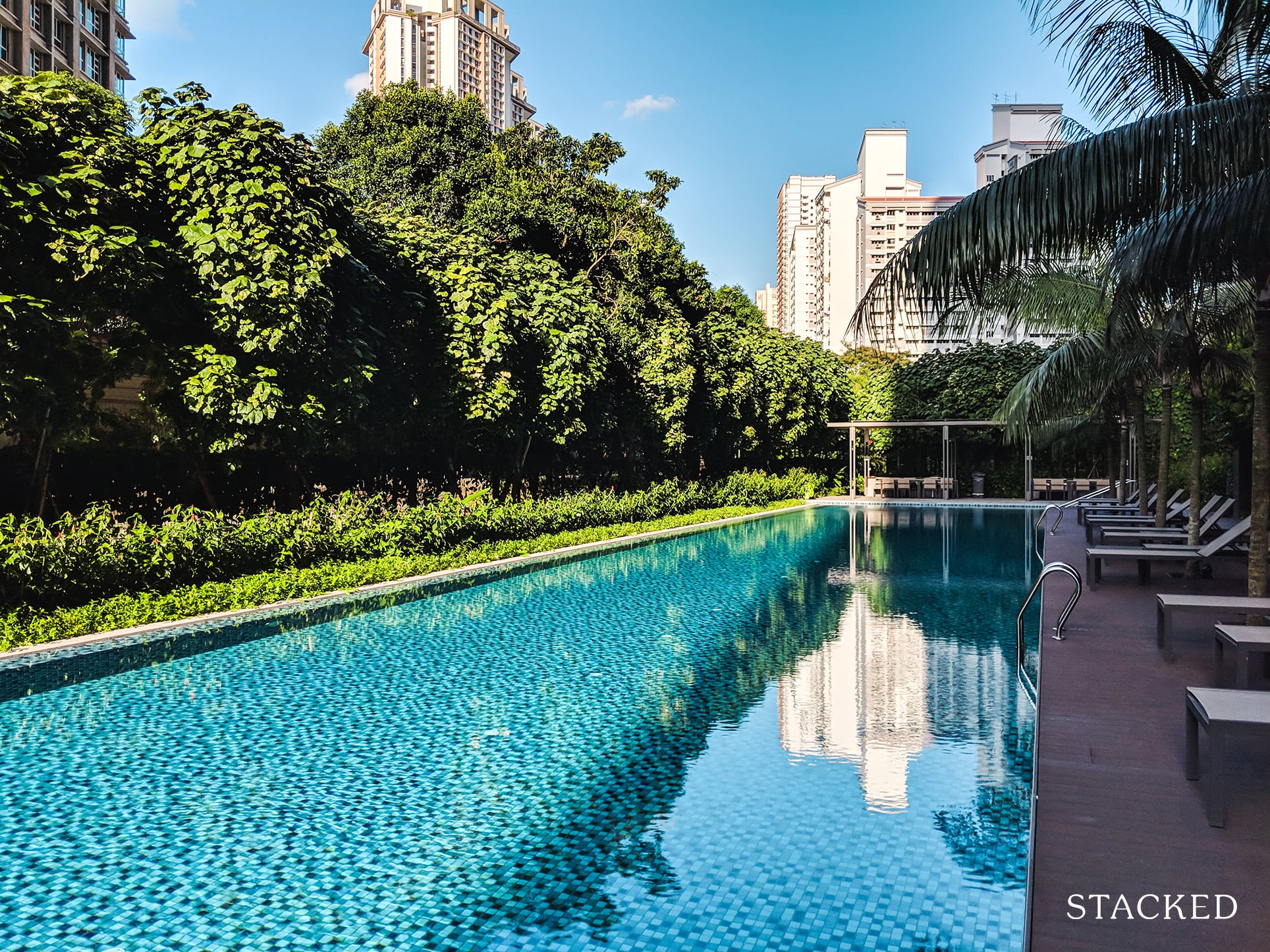 With the Commonwealth Towers, it is very clear that if the location is your number one priority, this is a place worth looking at. What the developers have achieved is an upmarket-looking development, and if you are a fan of the sleek modern lines, it is certainly very much in trend with the new launches of 2019.
I wouldn't say that the Commonwealth Towers condo is going to be everyone's cup of tea, but for those younger working singles or couples, it will tick most of your boxes. Perhaps my only reservation is the facilities available might be a bit of a squeeze if the development is at full capacity, but if you can look beyond that, the location is king.
Frequently Asked Questions
Where is Commonwealth Towers located?
Commonwealth Towers is located at 232, Commonwealth Ave 149739, Singapore.
How many residential units are there?
There are a total of 845 residential units.
What types of residential units are there?
There are 1-bedroom, 2-bedroom, 3-bedroom, 4-bedroom and penthouse units available.
What are the amenities?
The Commonwealth Towers condominium offers a variety of amenities including an outdoor swimming pool, jacuzzi, a fully-equipped gym, lounge area, free parking, a kid's playground, BBQ pit and much more.
What's their policy on pets?
They are a pet-friendly community, however, every pet must have a clean bill of health from a vet within the last 30 days – be up to date on all shots, and be spayed or neutered. Also, every pet must be registered with their management office.
What's included in the monthly service fees?
The monthly service fees cover things like the use and maintenance of common areas such as the gym and swimming pools, building facilities, garbage collection, cleaning and waste disposal.
What are the surrounding areas like?
The area surrounding Commonwealth Towers is bustling and exciting. It's a vibrant, cosmopolitan neighbourhood with lots of great restaurants, cafes, markets, and shopping opportunities. It is also near recreational facilities, schools and MRT stations with the Queenstown MRT station just outside that will give you easy access to all parts of Singapore.
What kind of security does Commonwealth Towers offer?
The Commonwealth Towers Condominium is surrounded by a gated fence, with 24-hour guard service. They are also located near Singapore's Central Business District, which means that security is always at hand.
What this means for you
You might like the Commonwealth Towers if:
You are all about the location.With Queenstown MRT at your doorstep, it cannot get much better.
You want a clean modern design.The dark towers are absolutely sleek looking.
You might not like the Commonwealth Towers if:
You have a big family.While there are 4 bedroom units, Commonwealth Towers is really more suitable for smaller families and young couples or singles.
You want to be near good schools.If schools are your thing, there are better developments to look at.
End of Review